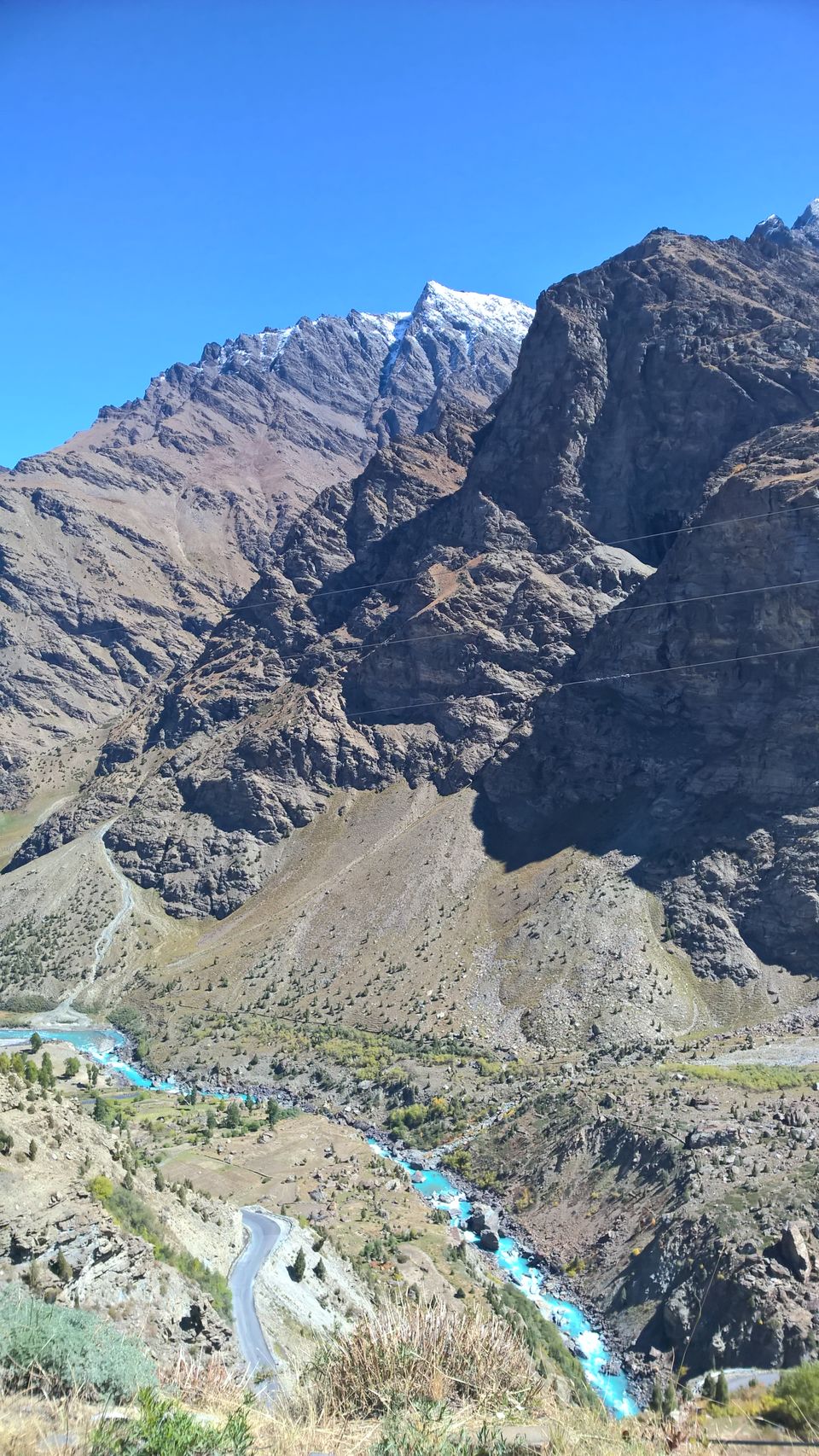 An impromptu visit to Nahan, a small town in the Shiwalik ranges of the Himalayas, paved the way for a relatively better planned excursion to an often unabashedly snubbed blot on the map - Lahaul & Spiti. The closure of a day-and-a-half long getaway to Nahan, brought an exhausted and hungry us to a restaurant - at the behest of our cab driver - to have a filling dinner in. Little did we know that a chance glance at the wall-hanging of Spiti Valley in the restaurant would entice us so much, that we'd pack our bags within the following couple of weeks and head straight for it - Lahaul and Spiti!
Lahaul-Spiti district is located in Himachal Pradesh. The district can be reached through Lahaul Valley via Manali and Rohtang Pass; or you could reach Spiti Valley via Shimla. Reach Manali and cross the Rohtang Pass and you'd know what 'contrast' means: from the lush green Deodars and Pines of Manali to the rocky and arid terrain of the Lahaul-Spiti region. Although part of the same district, Lahaul valley is very different from Spiti valley; Lahaul is greener of the two valleys - one can find a lone tree erected here and there in comparison with nothing but weeds in Spiti. 
We decided to pay this obscure paradise in Himachal a visit because we wanted to escape, even if for a week, the poignancies of our lives and forget our woes by losing ourselves in the hardships of other peoples' realities. And boy, we were not in for disappointment!
Life, at an average elevation of 4270 meters above sea level, is harder than you could imagine; the cold is so biting, that it desensitizes your mind off all worries. 
It is incredulous how the natives believe that the tourists visiting the region are a bunch of morons to have travelled thus far only to see arid mountains.
Visit Lahaul & Spiti not just for the mind-numbing beauty of the place, but also for discovering  a new level of spirituality and a parallel universe where people wake up to welcome another day of hardships with open arms and with smiles on their faces. 
Visit Lahaul & Spiti to rise above your miseries and belittle them.