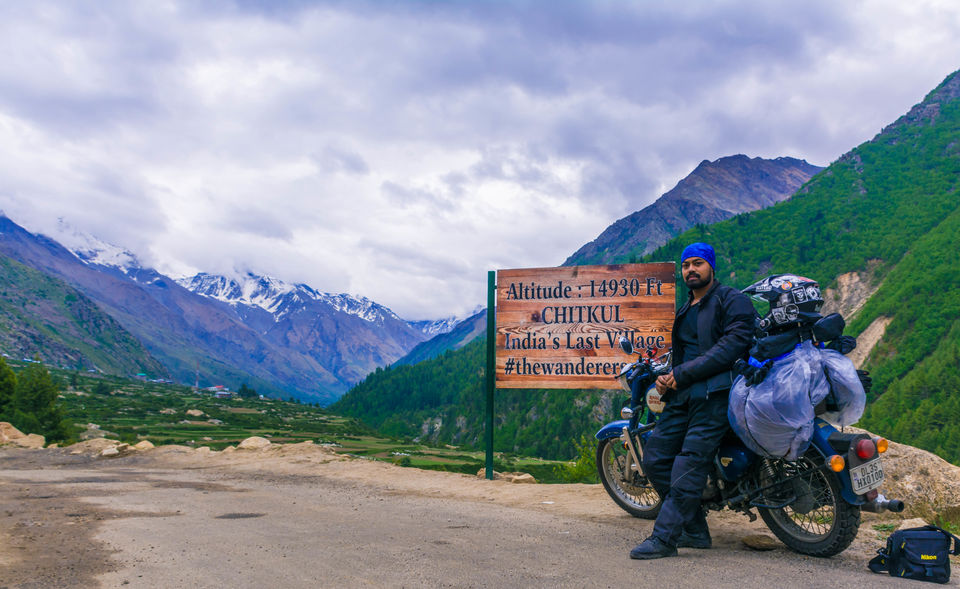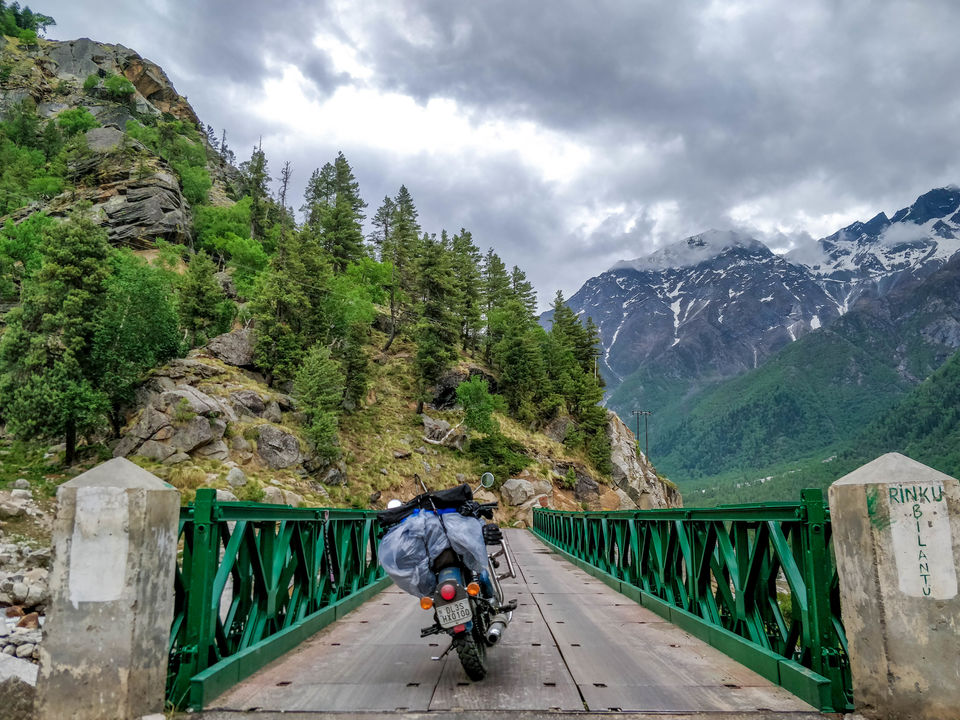 It is the last inhabited village in Kinnaur district of Himachal Pradesh. Which has breathtaking views with snow caped mountains and Bapsa river on the old Hindustan-Tibet trade route.
This place is situated in heaven just 600 kms away from Delhi. There is a diversion from Karchham Dam from here you have to leave the main highway and head toward narrow, dusty and steep treacherous road. Which leads towards Sangla where you can see Bapsa river gushing through huge Himalayas.
En route there is a strech where it is evident how mountains are carved out so as to make passage to this wonderland.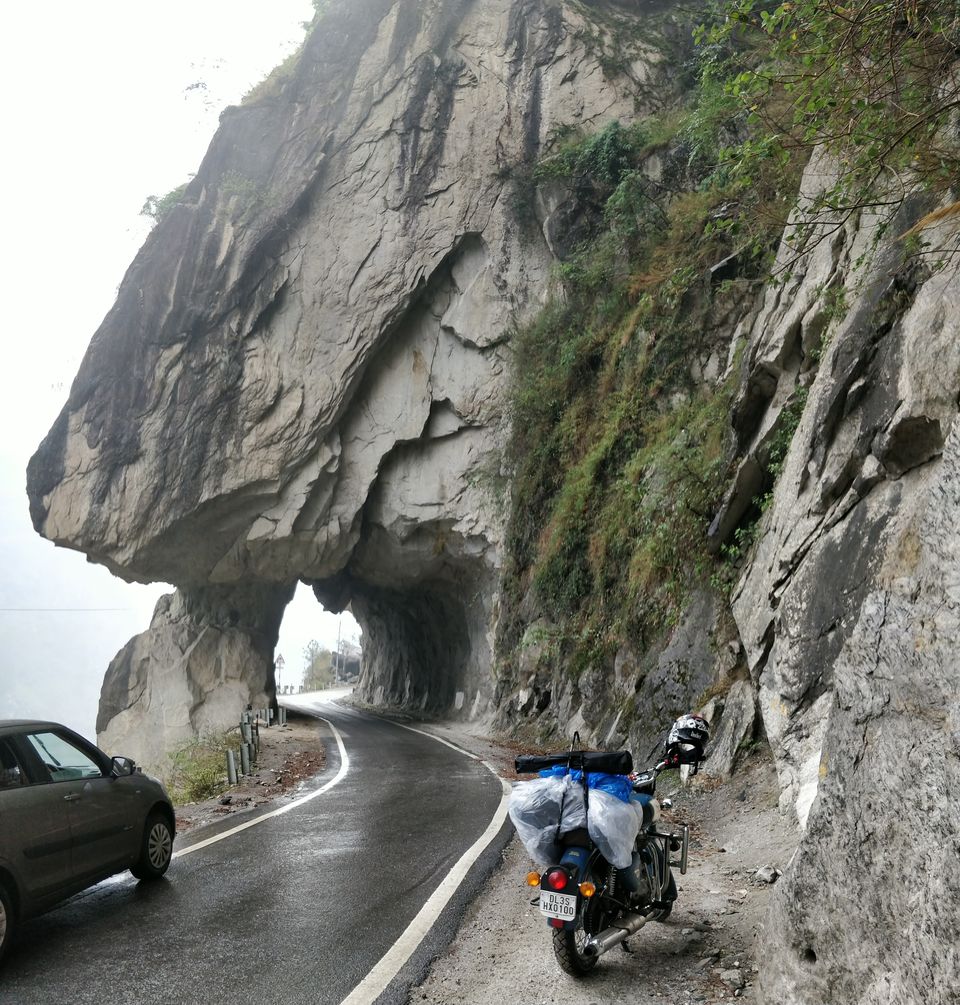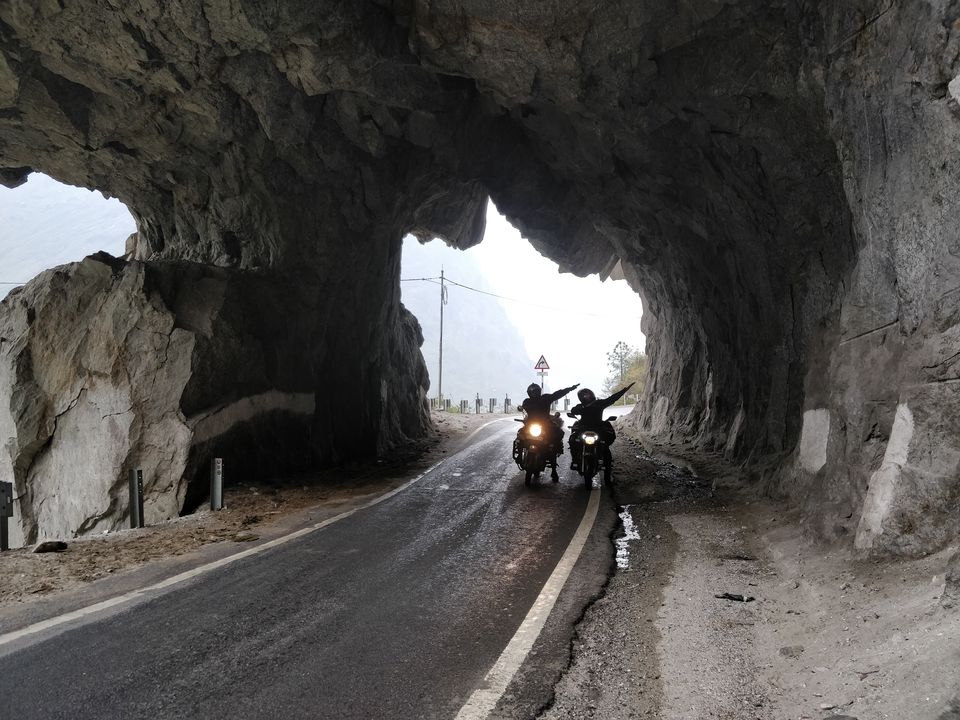 Our first welcome sign in Tibetan style and more to encounter in rest of our journey.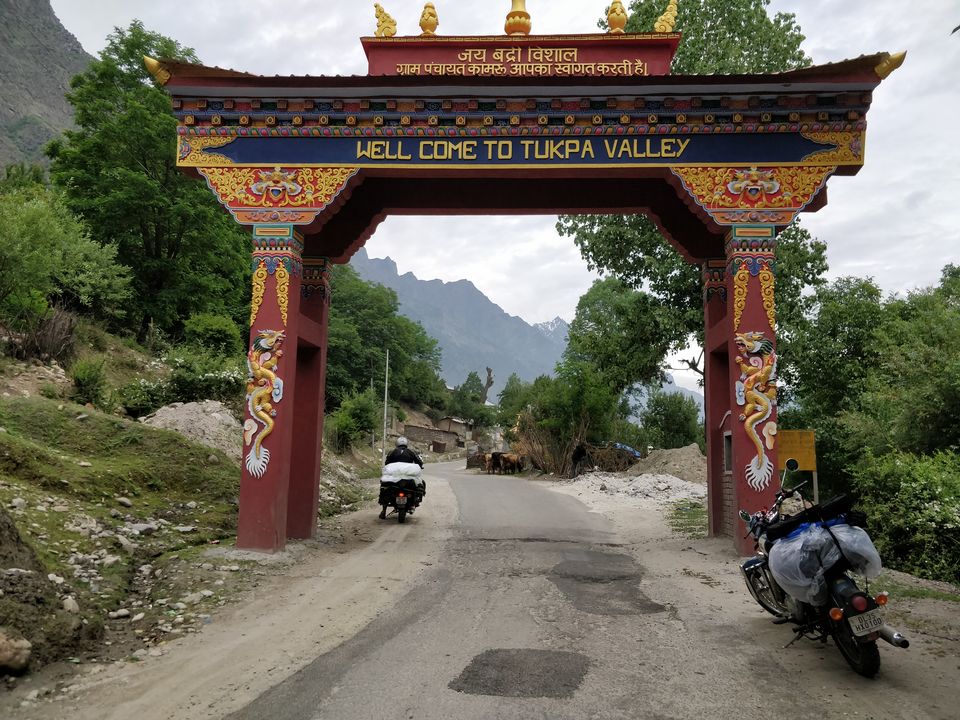 Chitkul is the only village near the border check post where no permit is required to enter the valley.
This place is filled with apple orchards, trees were laden with ripe apples.Verdantly forested with deodar and the stately Chilgoza, all you can see is a belt of glorious green stretching before you.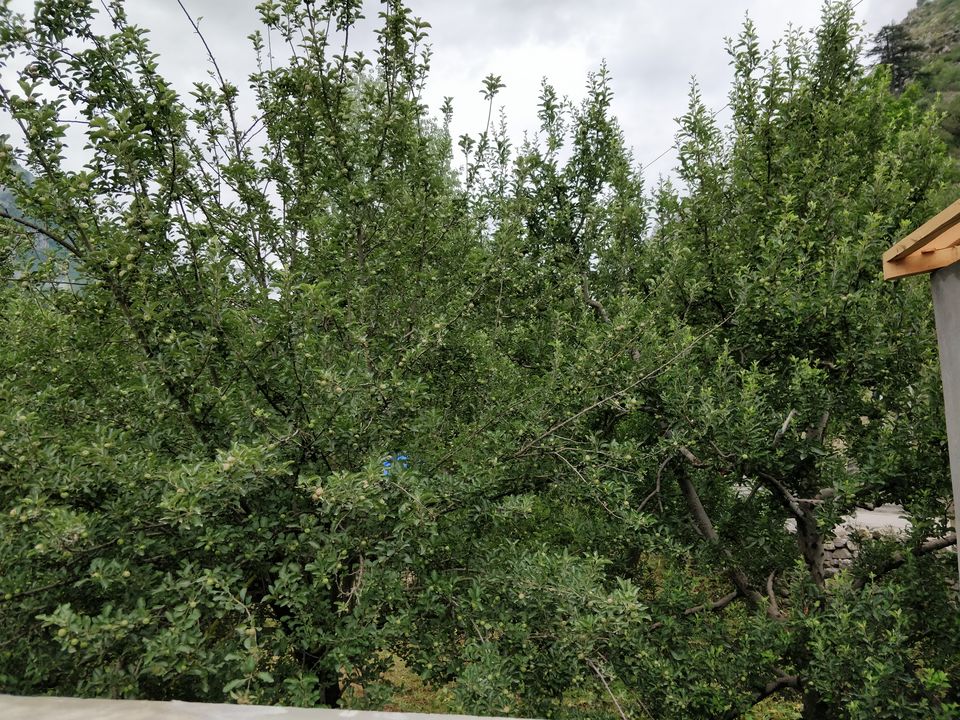 Orchards, primarily Apple are abundant here. In fact, the best 'Golden Delicious' apples come from this area.
The tiredness of motorcycle ride vanishes once witness the glorious valley hidden in between the mountains.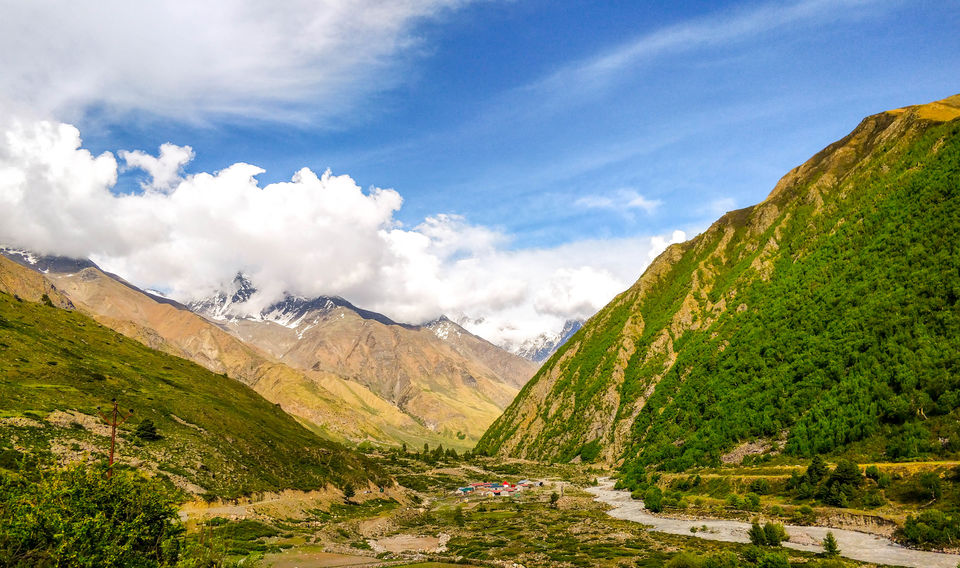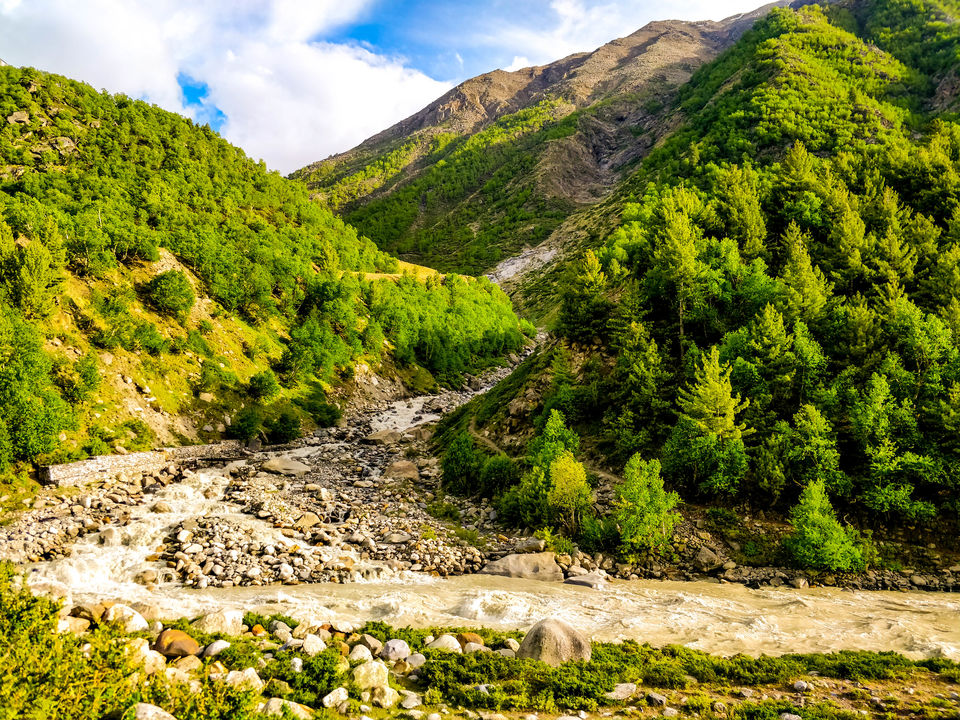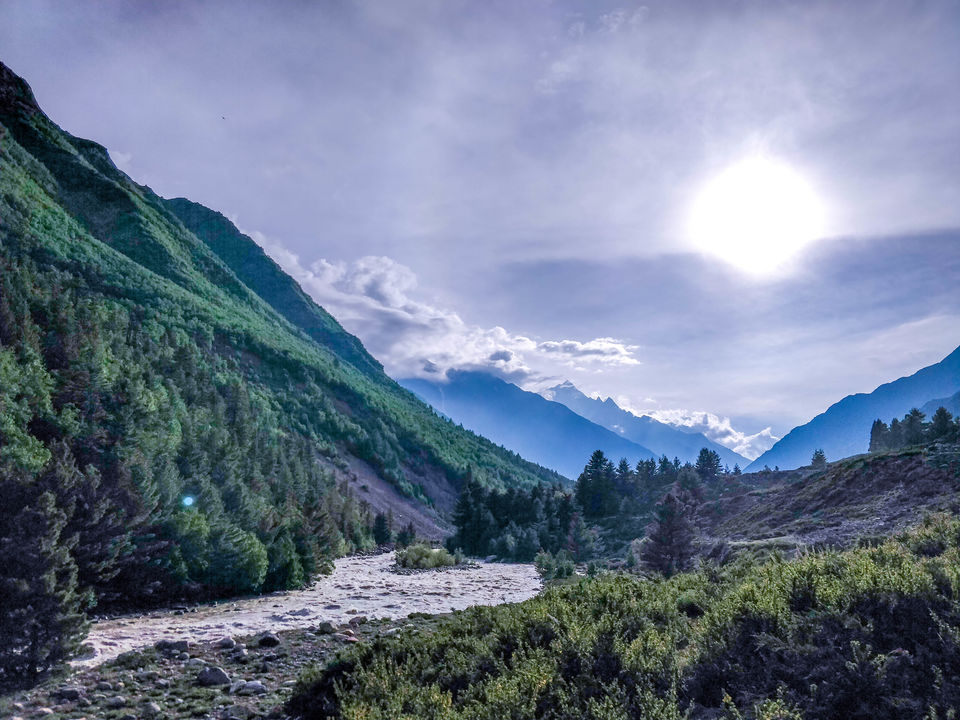 When we reached the destination we saw that most of the wooden homes have been converted to guesthouse.
So we decided to pitch our tent in banks of river Bapsa, one inquiring locals refrained us from pitching a tent and it was obvious because its free and we are not giving them any business. But we explored the area only to find a beautiful location just few Kms towards the army base where neither the villagers nor the army had problem to pitch tent.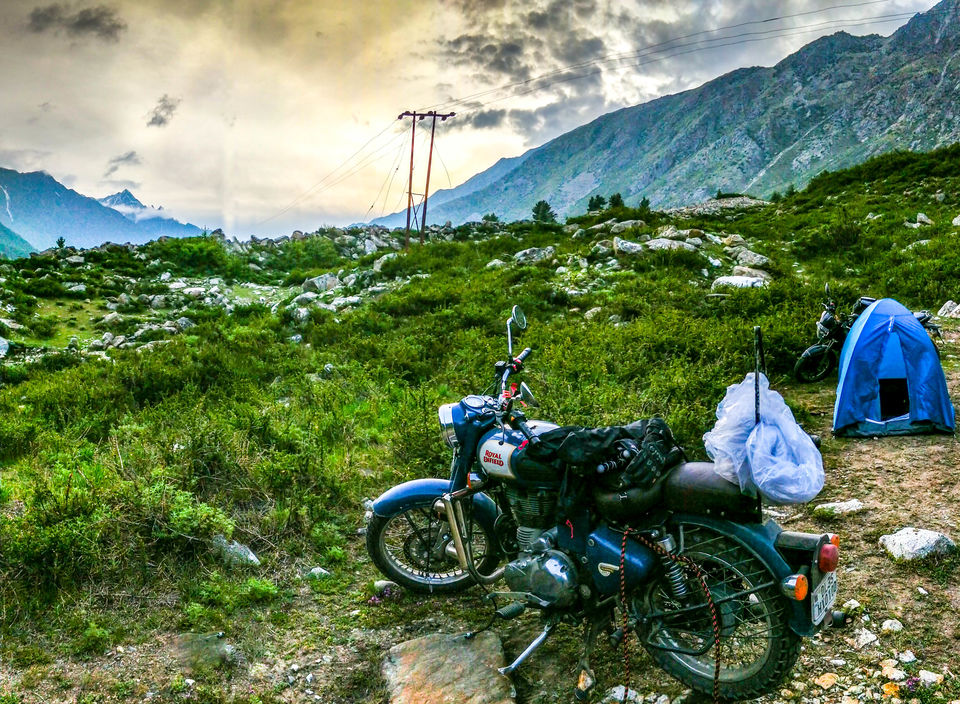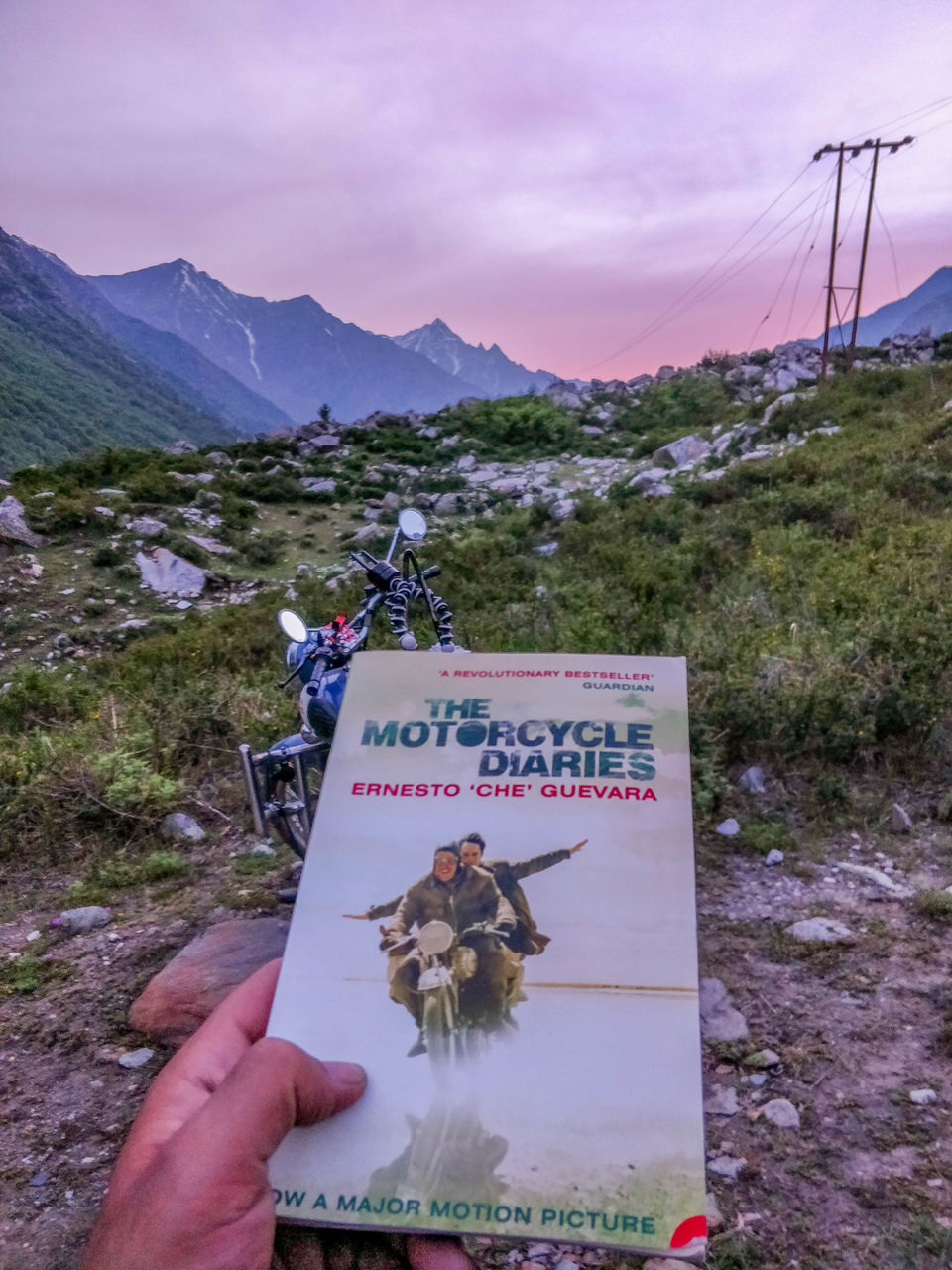 The camp site was carefully chosen and the river was a great place to set up a bonfire.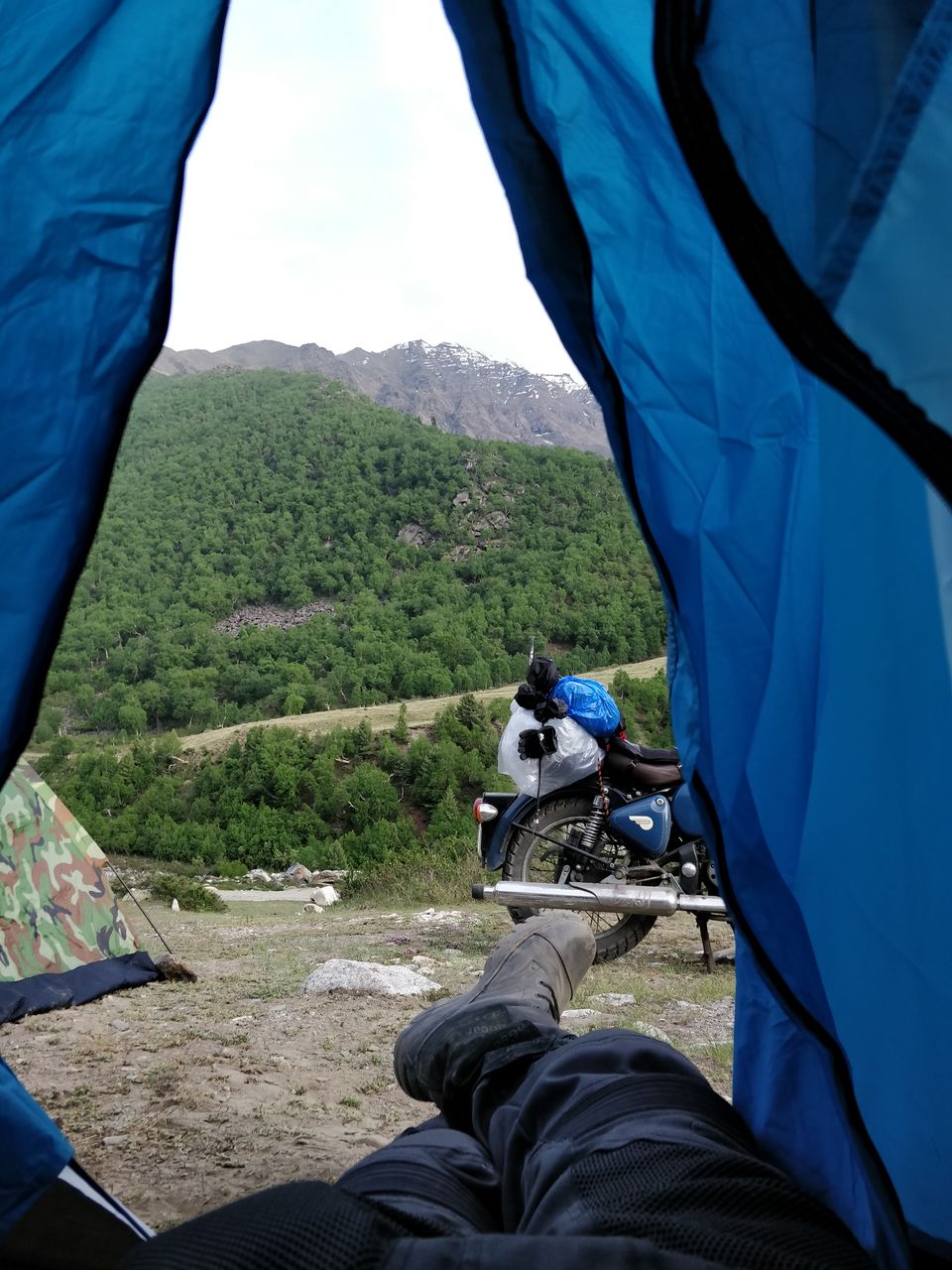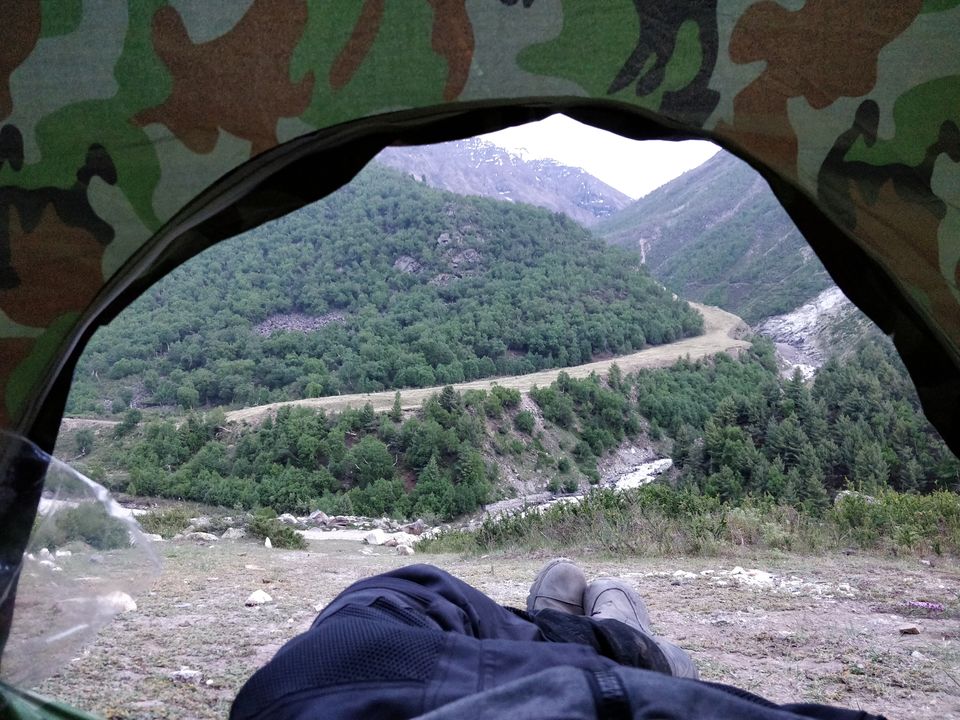 It was great experience to prepare our own meal in lap of mother nature.