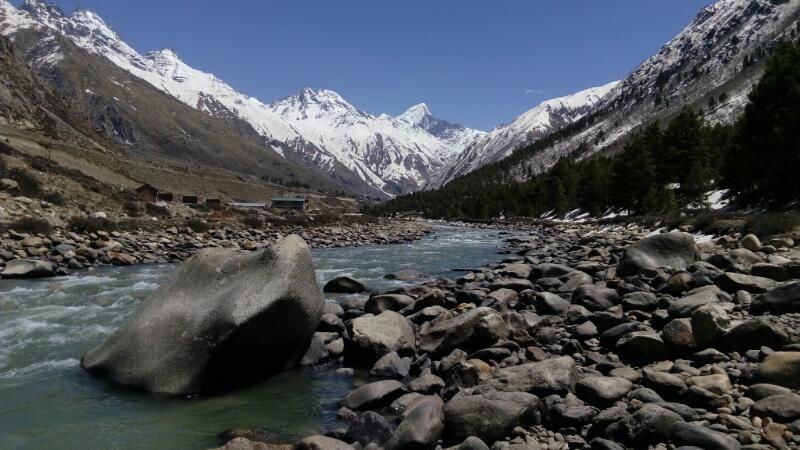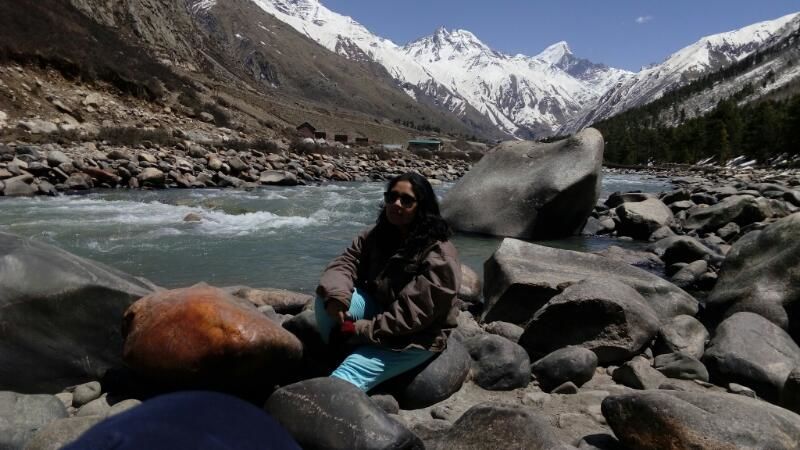 Bored from the hustle and bustle of the city life?
This small village which is around 600 kms away from the Capital City, Delhi has all such power that will help you to get rejuvenated and will bring you back in life. Every now and then I take small vacations; it's just because of my fascination and craziness towards the nature and this place is no less than a delusion. This time I took a week off from my monotonous work and life to visit this village.
My love for traveling is not since ages. But, yes every-time I visit a place away from the commercialized world my love gets revitalized.
This small village, Chitkul has not only changed me in person but has also instilled a sense of inquisitiveness in visiting such wonder lands.
Before you visit this quaint village- Chitkul, here are few things you need to know: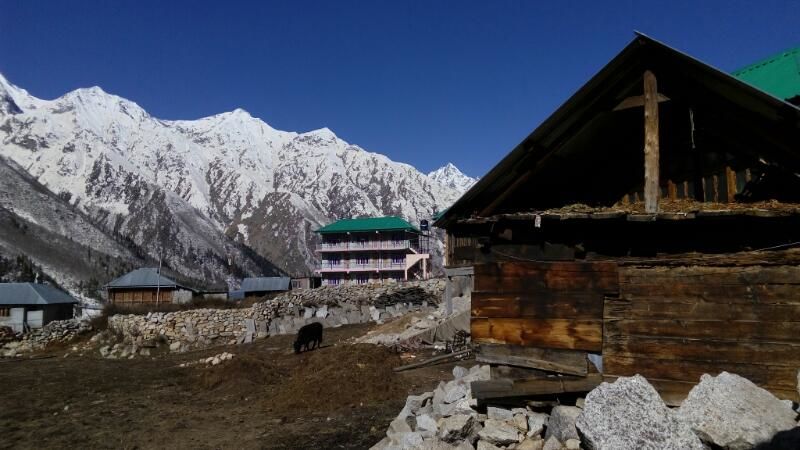 - Chitkul is the Last Village of the Indian Territory in Himachal Pradesh. The Indo-Tibet Border is just 90kms away from the village. You ought to find ITBP Camp (2 kms away from the village).
-Chitkul is known for the high quality 'Potatoes'. The Potatoes are organically farmed and are considered as most expensive potatoes in the world. These potatoes are generally exported or used by the locals.
- It is the first village in Bapsa Valley, last in Indian Territory. The rest villages lies in Tibet.
Before covering other aspects, one must know why visit Chitkul?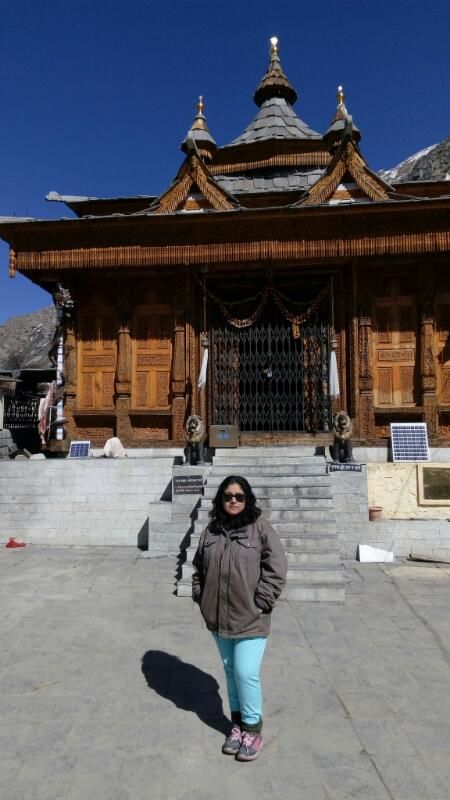 Serene and Pristine Environment
The village is located near the Bapsa River which makes the place picturesque. One can cross a small bridge that is over the river and dawdle & explore around. The snow clad path is awe-inspiring and if you move further you can find pine and oak tree meadows. These meadows are ought to entice you.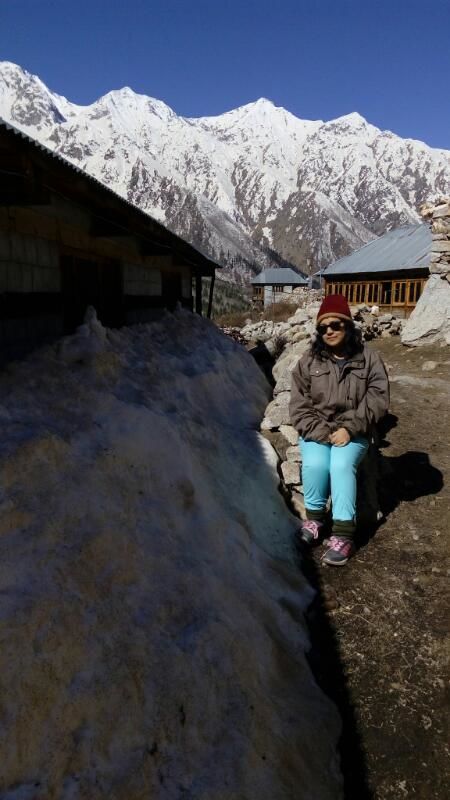 Just a population of 900
The place has just a meager population of 900 peoples. Far away from the rush of city life the villagers are found busy in domesticating goats, planting potatoes and busy in their daily chores. They are in complete sync with the nature unlike metropolitans. Generous and altruistic by attitude they are ready to help and guide you with your trip.
Wooden Houses
One can't find a five star stay in Chitkul but if you are opting for home stays; trust me it's better than any luxurious stay you will ever have. The home stays are fully furnished at just 400rs per day. One can admire the nature from the glass windows that every room has.
Food & Potatoes
The food cooked by locals is gastronomic. One can find food bit costly because the village is quite far from town. Potatoes are a must try! One can also try food in small Dhaba near bus stand named 'Hindustan ka Akhiri Dhaba'
How to visit?
I took a bus from ISBT, Kashmiri Gate. The bus usually departs from Delhi at 20:00 hrs everyday. I booked my seat from Delhi to Reckong Peo. One can also book tickets from Delhi to Karcham.
I reached Karcham 2 pm next Day. One can find several private bus that will take you to Sangla or Chitkul. I decided to board a direct bus to Chitkul which was about to depart from Karcham at 3:30 pm.
After a 3 hour ride from Karcham in the steep Kinnaur Hills I reached Chitkul at 7pm evening.
The tiresome journey of about 24 hours took a halt. When I reached this place I could find myself physically tired and my mind was gasping after seeing such a stupendous beauty.
What to visit in Chitkul?
The next morning I woke up fine and fresh. I glanced through the glass window to absorb the site of snow clad mountains and the splendid meadows. Almost I felt I was in dreams.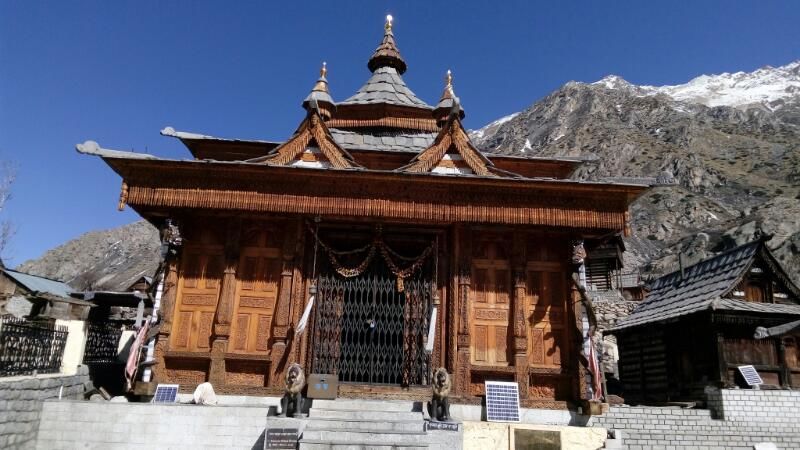 A small Kagyupa temple lies in the middle of the village is known to be 500 years old. I took a stroll around a village and took the bridge to the other side of Baspa river. It is said that this temple is auspicious for the pilgrims who goes for Kinnaur Kailash Pakirama.
Other places of Interest: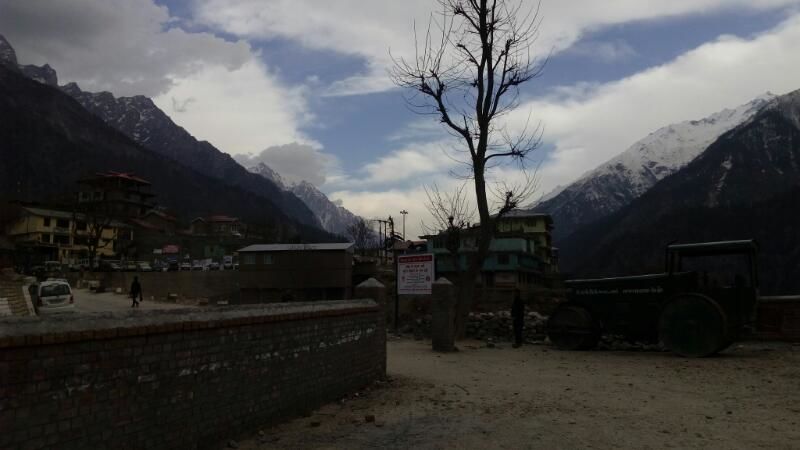 Kumru village- The village is almost covered saffron fields and orchards. The captivating landscape and the famous Kamru Fort which is 800 years old makes it a must visit.
Sangla Valley- En route Chitkul one can find Sangla Valley. The valley is known for Adventure treks, Fulaich Fair, Camping so on and so forth.