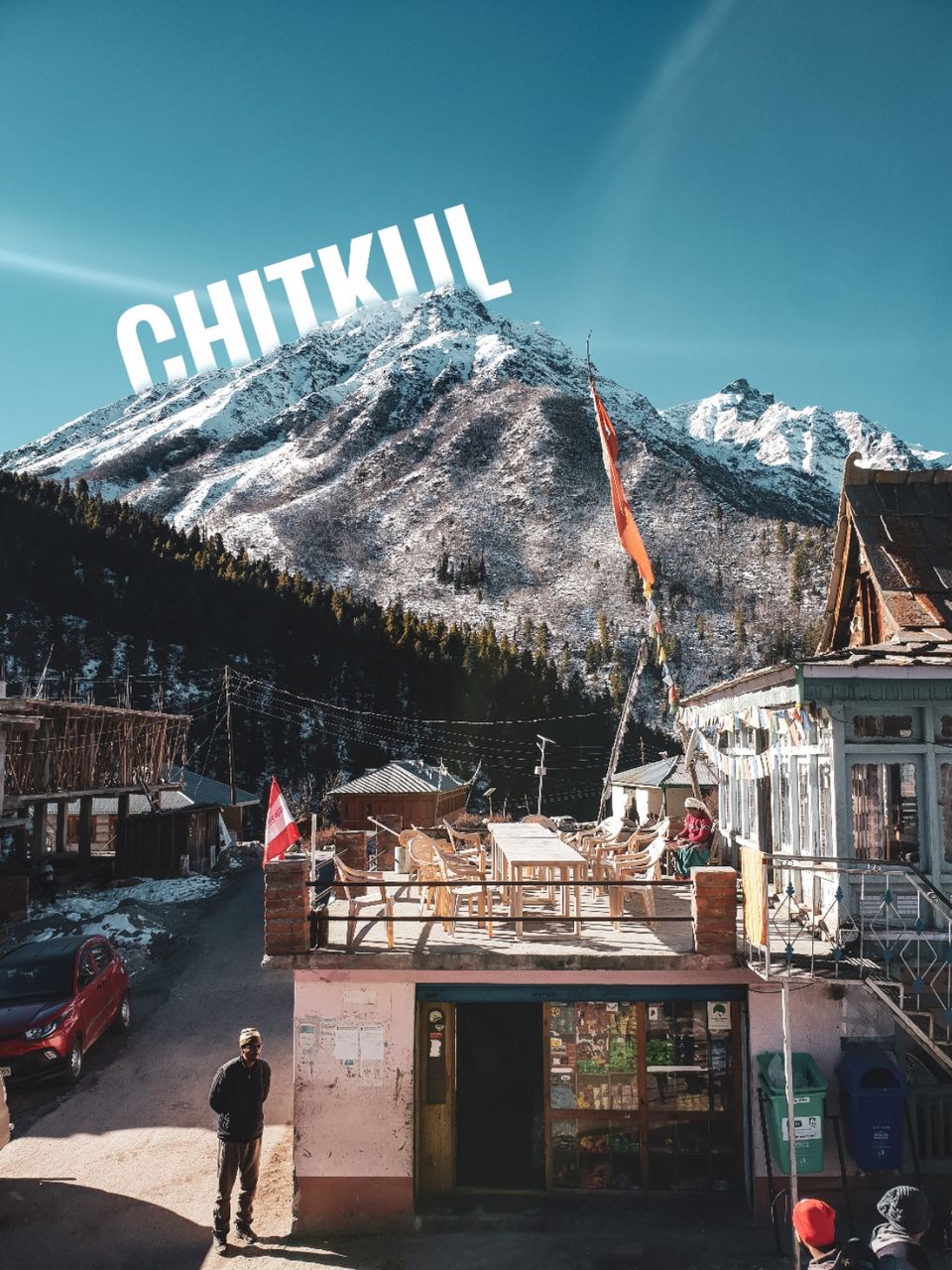 To those who are enthralled by mountains, their wonder is beyond all dispute. To those who are not, their allure is a kind of madness.
I have always been fond of mountains and rivers, but it was magical when I first went to Manali with my friends. Before then, I never thought that these mighty mountains could be a place where my soul could reside.
This was the long-awaited trip, and we finally did it. Though, I make sure that every time I visit a new place, I intend to leave some places unexplored so that I have a reason to go back to those places again. Which excites me always.
Left Delhi on Friday night, we were a group of 6 friends. Hired car, though this could be the best option to explore places in Kinnaur and Chitkul region of Himachal Pradesh. Road-trips are always fun, especially when traveling to the Mountains.
We had to pick one of our friend from Panchkula, we reached there early morning at 3:30 AM and reached Shimla by 8 AM. Took a halt of Kufri for breakfast, and at Narkanda for early lunch because after Narkanda we had a plan to directly stop at Reckong Peo. Estimated time to reach Peo was 8PM, and we managed to be there by the time.
We looked for a Hotel and took a little while to find a good one, as we never did booking beforehand. And struggled for dinner, as every shop/restaurant/cafe closes early around 9-10PM. And we found one local food shop, where we had Indian food and it wasn't good.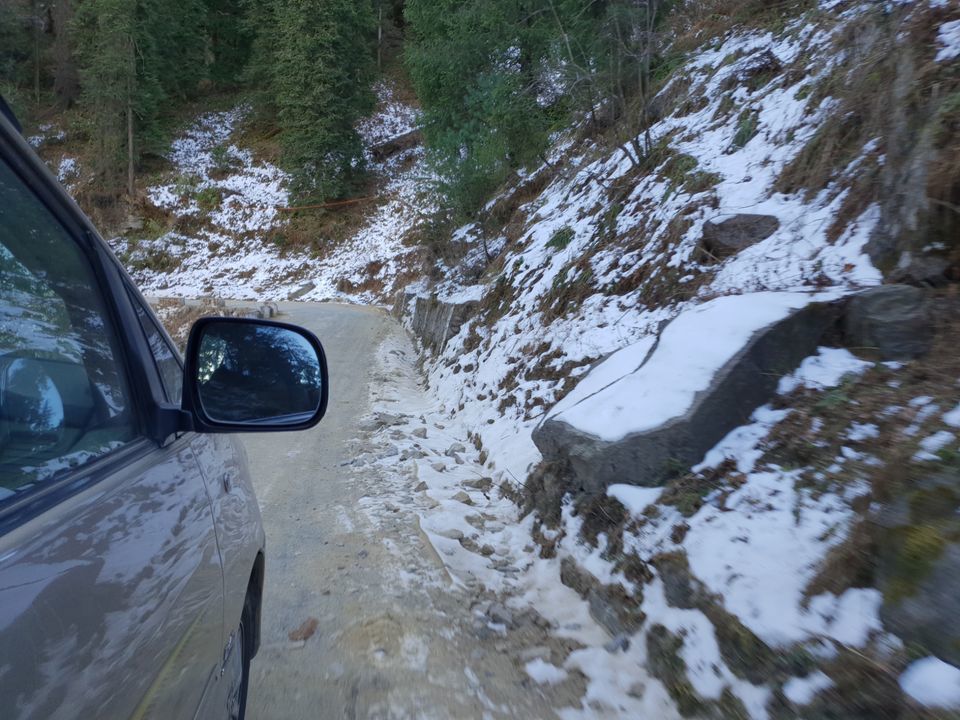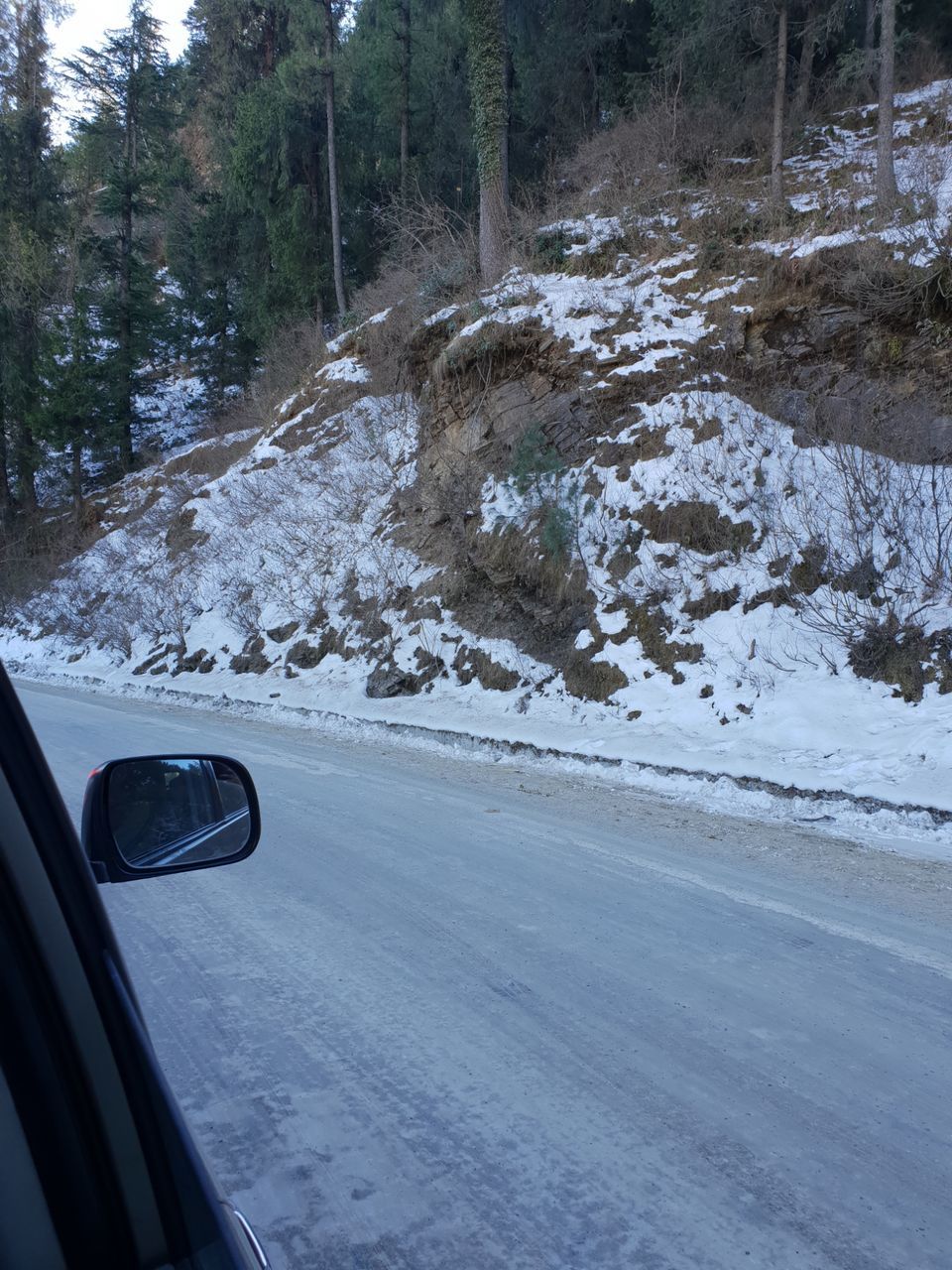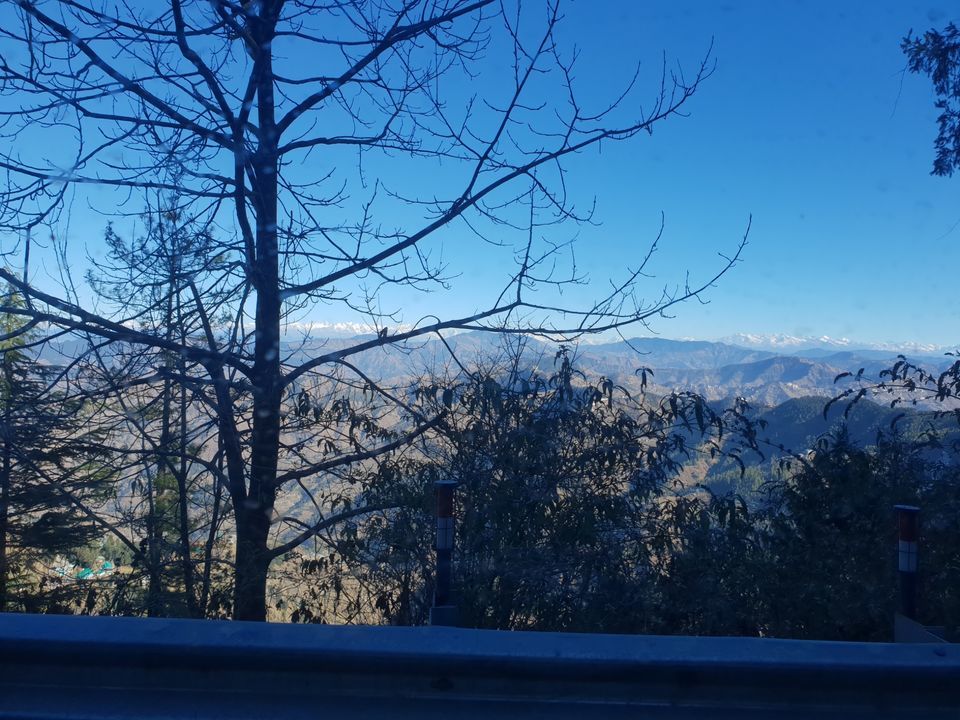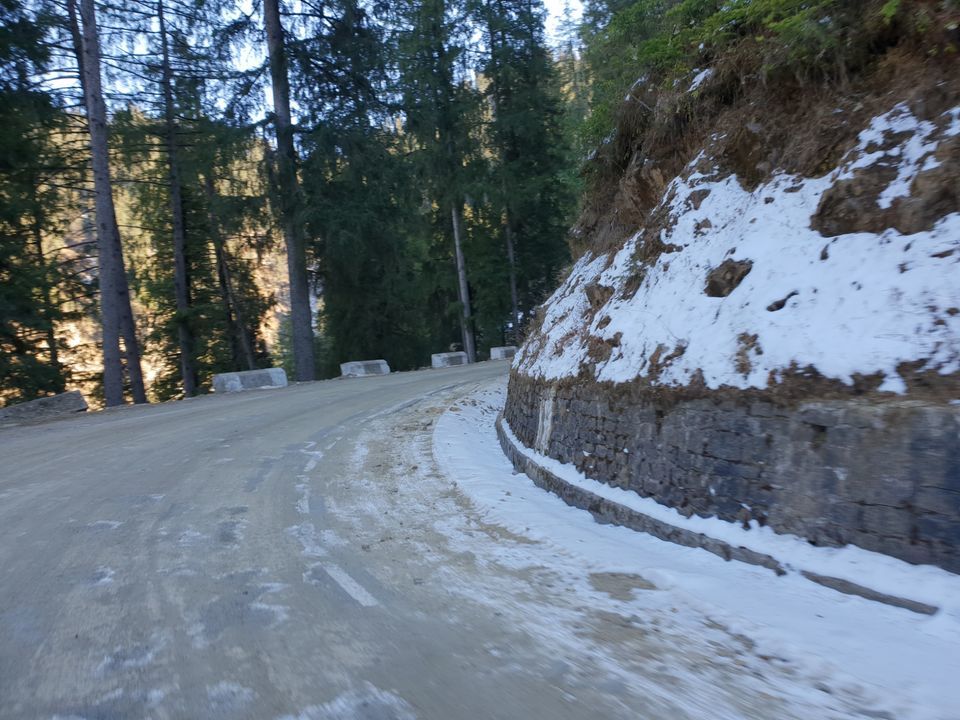 Plan to wake up early and go on a short hike to enjoy Sunrise beyond Kinner Kailash, but unfortunately, the weather and chilly winds asked us to remain inside the hotel rooms.
The water was frozen in the tank, which delayed our breakfast and everything after that. While others were messing around with their usual stuff, I was busy clicking pictures. We all were so excited to go out and explore, all were ready and we finally left for Kalpa.
On the way, there was snow all around, frozen waterfalls and snow-covered trees. All of us decided to take a stop in between to click pictures. After this we left for Suicide Point, the weather was amazing and it was a bright sunny afternoon. Spent a couple of hours there to witness the beauty. It was one crazy afternoon, everyone was high on energy.
It was all about photographs there, and we decided to move to our next destination which was Chitkul. We left Kalpa in the afternoon with a hope to reach Chitkul around 6-7 PM.
We stopped for lunch on the way and then moved non-stop to Chitkul, the journey was beautiful. Narrow road, with light traffic, and there were so many places on the way where we asked the driver to stop so we could click pictures. Could not take away the eyes from the view such as that. While crossing Sangla Valley, everyone wanted to stay there, but I forced them to stick to the plan. We finally reached Chitkul around 8:30 PM and then again struggled to find a good hotel with room heaters. It was around -10 degrees that night. We were freezing while looking for the hotel, and at last, we cracked the best deal with all the required facilities.
The hotel has its own restaurant and a roof-top dining option, which was a good option. But for us, it was good to be inside a room and sustain. Settled into the rooms, and ordered dinner. We all gathered in the dining room to enjoy dinner. Food was good, though service was a bit slow, though you cant expect more there. We are happy after all.
It was such a tiring day, all of us decided to rest, while I opted to set up my camera to click some pictures, but later found out that it was cloudy and could not click Galaxy there.
Dropped this plan and went to sleep, day 2 ends.
Day - 3: We woke up early to witness sunrise at Chitkul, it was amazing. Cloudy and chilly.
Our hotel was situated right in the center of the valley, where we could clearly see the mountains all around and the view was breathtaking. The waster was frozen here too, waterfall, and all the water inlets were not working, we could only wait for kitchen to start, so they could provide us Hot Water.
After getting ready, we ordered breakfast. While others were enjoying sitting in sun. I decided to go out to explore, near river and that was the best decision ever. It was amazing, river was frozen at the corners and water was amazingly clear and cold.
I could see all the mountains nearby and snow covered fields. While I was clicking pictures, my friends joined me and later we had a lot of fun there. And it was freezing cold there, could hardly take my hands out of packet to use camera. But, I did.
Later in the afternoon, we decided to leave for Narkanda, we reached there late night around 9 and all of could not manage to get rooms in same hotel. We stayed in different hotel. Narkanda is beautiful, surreal.
Day 4: We got up early to leave for Shimla. Had breakfast at the most popular restaurant at Narkanda, Negi Dhabha - the food there is very good and the view from there is a added benefit. :P
We left for shimla after breakfast, and witnessed a lot of accidents on the road because of the ice formation. Vehicles were sliding and could not balance themselves. We thankfully managed to reach safely. Enjoyed lunch at Shimla local market and went shopping. Left from shimla around 7 PM and reached Delhi around 1AM.
What I liked in Kinnaur ?
People are really helpful there, and if you are struggling to get anything, be it hotel room, food or anything. They will make sure that you get it on time and provide all the possible help.
The highway to reach Kalpa is beautiful and you all find all the necessary things on the way, until you reach.
Chitkul - I liked everything there, everything.
Things I did not like!
Food, food and food.
Budget ?
Managed to make this a budget trip and spend around 7 thousand per person. Yeah, that was cheap, very cheap. And we did every possible thing there, so nothing like we were restricting ourselves.
Any questions, you can always DM me here and on Insta - @sakshamb_