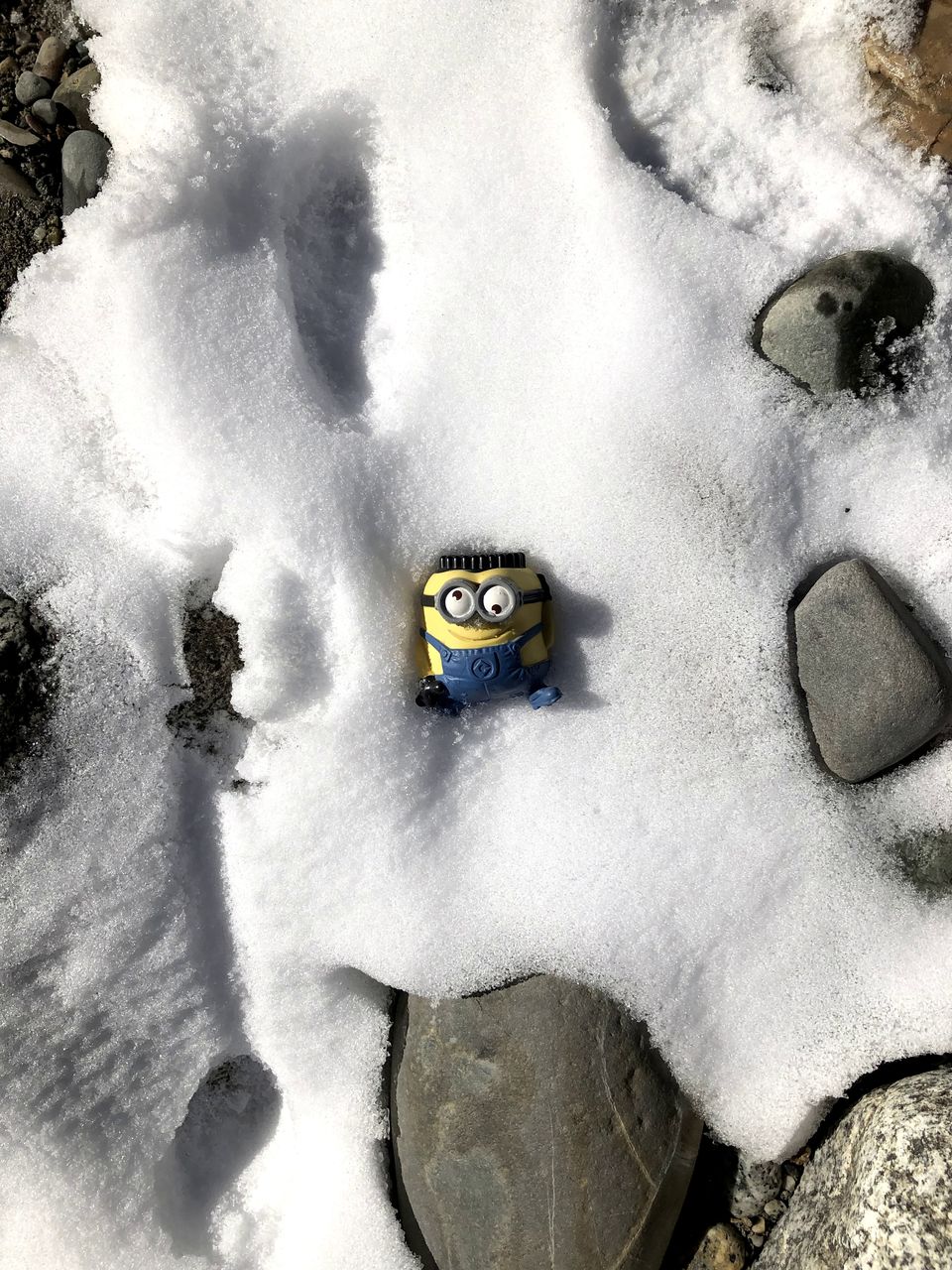 Ginormous. Alluring. Breath-taking. That's how I would summarize my trip to Chitkul.
We started from Delhi on the night of 28 December 2018, took an overnight HRTC bus to Shimla which cost us around 900 per person (we booked Himgaurav). The adventure began here. We missed to catch the early morning bus from Lakkad Bazar to Reckong-Peo. Our bus was a little late to reach Shimla and the bus to Reckong-Peo had left at sharp 7.30 a.m!
Lucky enough to have not booked any hotel or homestay in Reckong-Peo, we decided to spend Day 1 in Narkanda. So the next thing we did was, board a local bus to Narkanda which cost us around 180 bucks per head. Right where we got down at the bus stop, there was a nice, economical homestay. We literally dumped our bags there, had a heavy breakfast and left to explore the nearby area. We took a stroll around and called it a day. Returned to our room, had dinner, planned our next day, and hung out with few people staying at the same place. Total money spent here: 500/night stay (one person), 280/head for both breakfast and dinner.
Day 2: We started for Sangla early in the morning, right after a heavy breakfast. Again, boarded a local bus from Narkanda to Reckong-Peo. This whole route was sheer beauty! Since it was December and there was snow in bits and pieces, we had chai wherever the bus stopped. The route takes you along the Sutlej river and that was one of the most enthralling views that we captured.
Our first major stop was at Rampur Bushahr bus stop. The bus had taken a halt here for a good half an hour so that more people could board it and the people traveling from Narkanda could have something. We grabbed a few munchies here, had a conversation with the locals and got to know that our networks would disappear as soon as we exit Shimla district and enter Kinnaur. So, to be on a safer side, we conveyed the same thing to our families. Our bus started in sometime and we entered Kinnaur district in an hour or so. Went through the famous 'Gateway of Kinnaur' and I was so busy going through it that I didn't feel like capturing it. Yes, the route is beautiful, roads in good condition - except for a few patches - and of course the view of the river flowing between two mountains is breathtaking. There was a three-hour long halt on our way due to the mining and blasting work going on. That was the only worst part of our trip that we experienced twice, while going to Reckong-Peo and on our way back to Narkanda. This halt had us alter our plans once again. We reached Reckong-Peo and we had planned to leave for Chitkul the same day. But we couldn't as there was no local bus available at 4 pm in the evening. Change of plan, we took a cab to Sangla which cost us around 800 (this took us a lot of bargaining). It was a quiet place with fewer people. The locals said it's an off-season for them, which benefited us as we got a huge room for just 500 bucks! Sad part here was the food. All the shops and restaurants were closed, so we had only momos and soup as an option. Also, we bought a local BSNL sim card just in case of any emergency (THIS IS RECOMMENDED).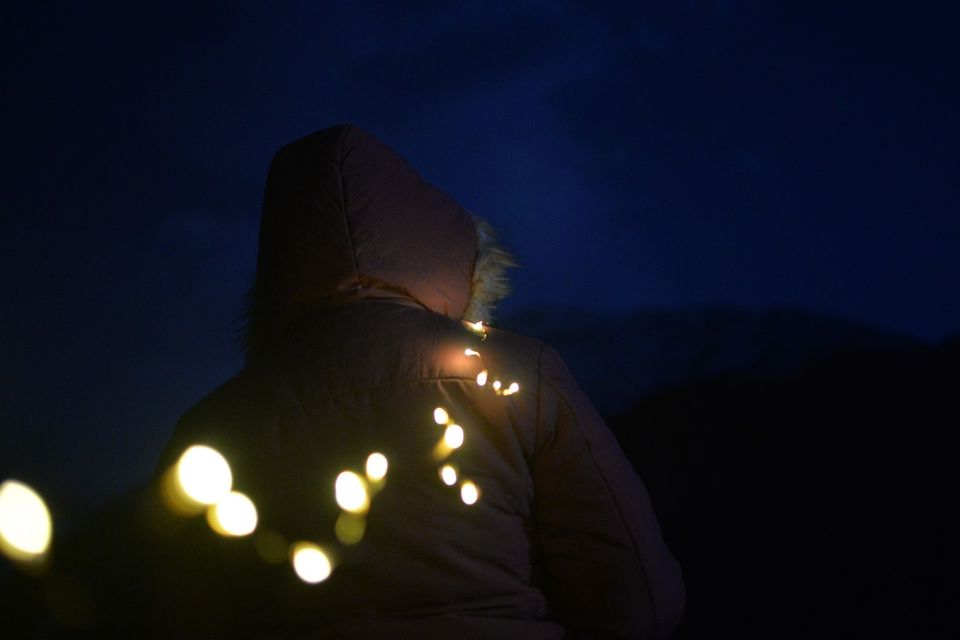 Day 3: The bus from Sangla to Chitkul was to start at 7:30 a.m. But a local warned about the dangerous road to Chitkul and suggested that we we take a cab around 8.30 after having breakfast at a local shop. We did so. The same cabbie took us to Chitkul from Sangla in 600 bucks. It was around an hour long journey, a little risky since there was no proper road, the water was frozen making the track slippery. But the view of the valley that you get there makes your jaws drop and you don't pay heed to the broken road that leads you to Chitkul. Baspa river flowed in between two mountain ranges. The valley was so beautiful, we could see tiny huts from the height and the view was nothing but amazing.
We reached Chitkul at 10, finally. A tiny village, beyond beautiful, dramatic, utterly peaceful, and magnificent! Zero on patience and super excited to explore the valley, we booked a room at The Wanderer's Nest, had maggi (the mandatory pahadi maggi), left our bags in their lawn and left to explore the place.
After we took a stroll near our hostel, we went back to the road where this shot was taken. Just stayed for like 15-20 minutes, looking at the valley and the mountains, absorbing the vibes, realizing that we had finally reached this place after travelling so much. This feeling is indescribable. The expansive view was liberating. The chilly breeze, the warmth of direct sunlight, the chirping of the birds, and the sound of Baspa river flowing. This is something that one has to experience to know the true meaning of these words.
Few minutes later, we met a group who were heading towards the river bank. Hitchhiked with them and reached a government school which was also a parking area. Both sides of the river were covered with snow. On one side, it was us. On the other, the Black Glacier. In the middle, Baspa river flowing rapidly.
This was it. We were awestruck to an extent we refused to leave. It was 4 pm and the locals had warned us about trekking at this hour as wild animals would be out to hunt food (which I guess they are always, anyway). We took their suggestion and retreated to our hostel for food and some rest. It was December 31 and the hostel owner had made arrangements for us to ring in new year. It was a merry time with all other guests, the party and the food were all good. Stayed up till 1 am and slept as we again had to catch an early morning bus.
Day 4, 9.30 am we left from Chitkul for Shimla. Again, the road was blocked due to mining and we had to stop there for a longer time as compared to previous halts. Change of plan and we spent the night in Narkanda instead of Shimla. On the last day, which was Day 5, we left from Narkanda for Shimla around 11 am. Reason: sudden snowfall! And throughout our way to Shimla from Narkanda, it snowed. It was wonderful. And we reached Shimla only to chill a bit because our bus for Delhi was at 8 in the night.
Whenever I travel to Shimla, it is impossible to miss out on having food at Wake & Bake Cafe on Mall Road. Since it was New Years and people had come there for a vacation, it was crowded. But we managed to get a table for us in some time. Had my all-time favourite Walnut pie besides cheesy garlic bread and a milk shake. Alas, had to leave for the land of muggles after the peit-pooja!