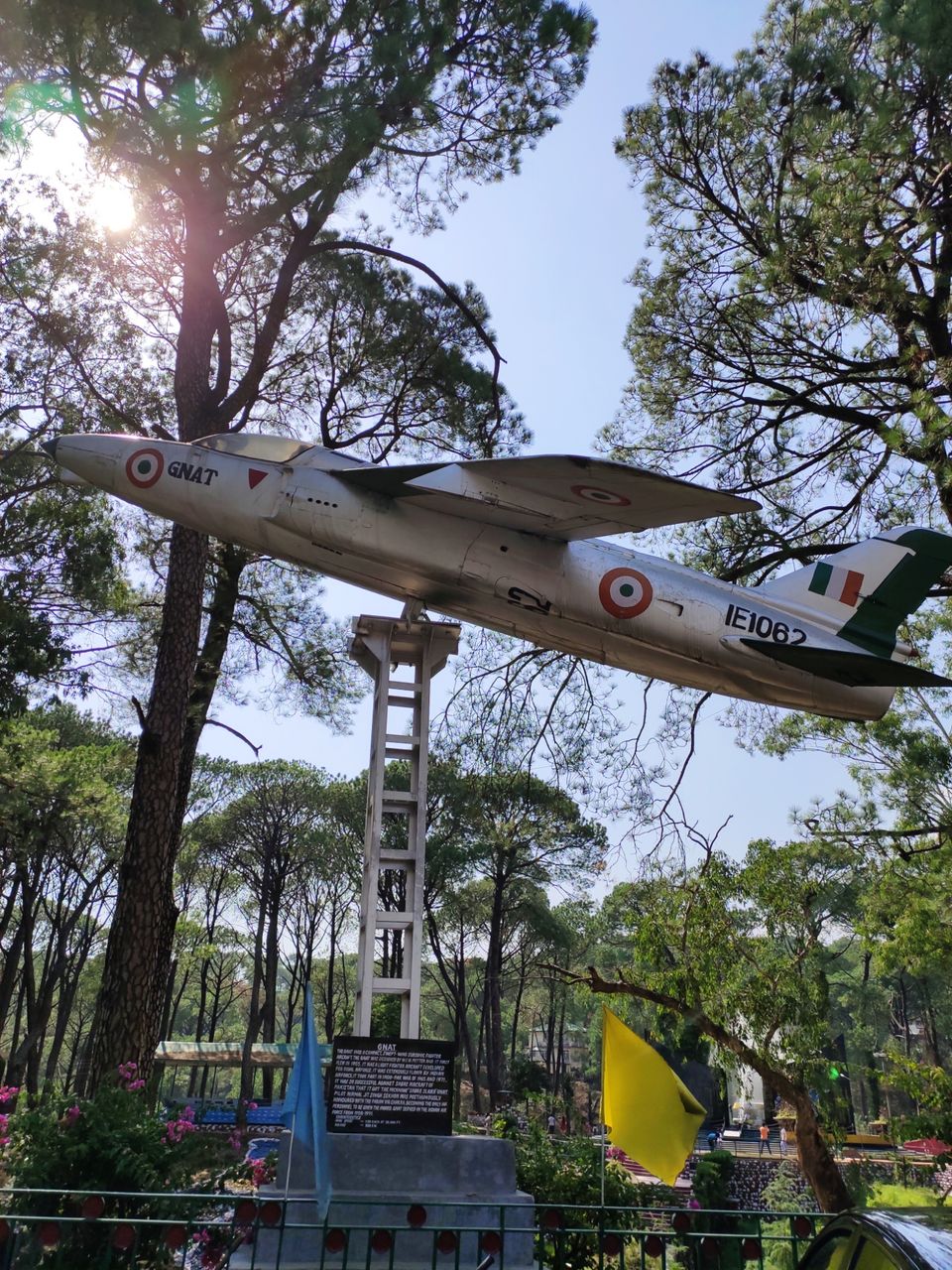 01/07/2019 - 03/07/2019
So it was again time to move to a new place and the next location was Dharamshala which is located hardly 66kms ahead of Bir Billing. My start to Dharamshala was kinda cold as it started raining like cats and dogs when I started from Bir which accompanied me for the next hour atleast. When the rain finally stopped I was feeling a bit refreshing plus the view became much more better which increased my riding pleasure as well. The time to reach Dharamshala was not much hardly two and half hours but it was the rains that maid it a bit challenging. Took a quick break in between post Palam to beat the cold in the form of a burger and a hot cup of tea which gave me some instant energy. After a quick bite started for Dharamshala and reached there within an hours time didn't do much apart from packing my stuff, riding the bike in rain and unpacking the bike at another hostel.
Day 2 at Dharamshala was kinda hectic as went to see the Dharamshala cricket stadium which is the highest cricket stadium surrounded by snow clad mountains and Dharamshala War Memorial the two main tourist attractions in Dharamshala apart from the usual market. Post going to these two locations went to MacLeod ganj which is located 18kms ahead of Dharamshala a bustling small hill station with tourist tourist and more tourist the usual scenerio in India. Went to two places there mainly Dalai Lama Memorial which also houses the Tibetan Martyrs Memorial as well and some very beautifully sculptures of the Deities inside the main monastery.  Post visit to the monastery went on to visit the Bhaksunath temple located just 2kms ahead of the hill station. The temple is a ancient temple which also has a swimming pool attached to it and the best thing about the pool is that it gets it water from natural hot springs but when it comes to the surface the water is neither too hot nor too cold which makes taking a dip in this water a childs play. Post the temple visit went to Tibet kitchen to try some delicacies there in the form of chicken momos my favourite,  butter tea ( traditional Tibetan tea made with milk butter and salt)  and Chinese chopsey which was good.  Post having my dinner at Tibet Kitchen at MacLeod ganj went back to the hostel at Dharamshala though I missed going to certain places there but than there is always a next time and some more excuse to explore the same place again.
Enjoy the pictures and to enjoy the videos you can check them on my YouTube channel which goes by the name of " Gypsy Baba ".