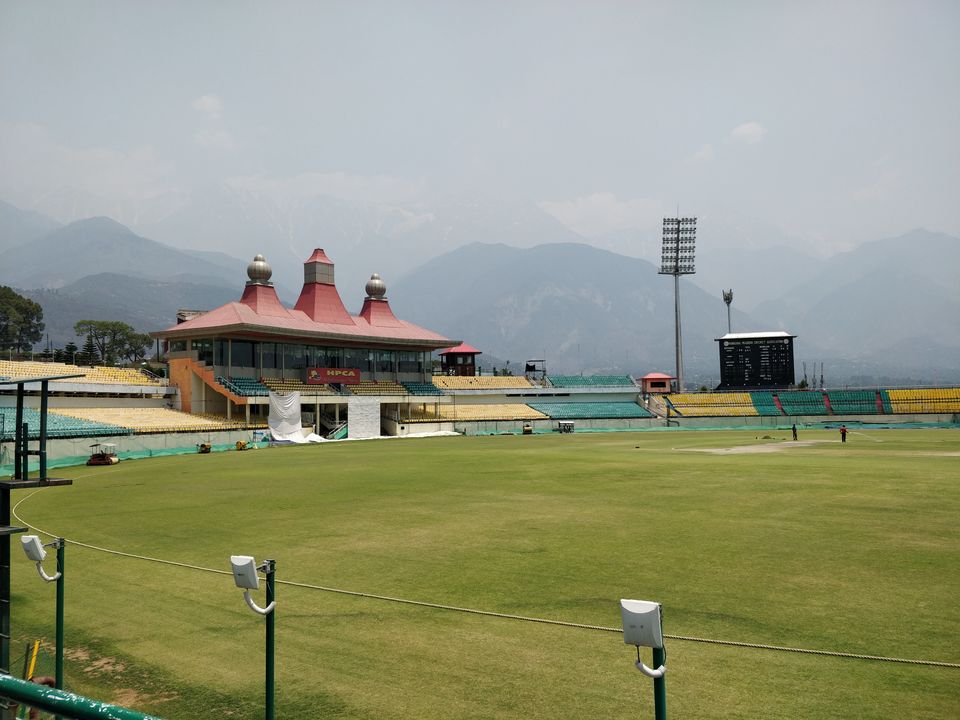 Reaching Dharamshala..
After soaring high in the skies of Bir (Click here for the experience) and having one of the craziest trips, I decided to experience a destination which is a home to none other than His Holiness Dalai Lama. Reaching Dharamshala from Bir was pretty easy as it was merely a 3 hour bus ride. On the way, the view was really scenic as I could see snow covered mountains in the month of May and for someone who lives in Mumbai where winters are 16 Degree Celcius, snow is a very fascinating thing.
The stay.. (And the trouble)
When I was in Delhi before the trip, I searched for the few Hostels in Dharamshala and I came across a very famous and a beautiful Hostel in Dharamkot which was right in front of Triund (a famous trek point in Dharamshala). The name was Flugler Hostels. As mentioned the hostel was way beautiful with its exciting and engaging activities! Like a cafe if you are a hangout person. Gaming room for those gaming freaks, a little book corner for those who like to snuggle in the warm quilt having a book in one hand and a mug of coffee in other, enjoying the serenity of the beautiful place!
So here's the case; going from south to north, there's Dharamshala, then comes McLeod Ganj and finally there's Dharamkot. My Hostel was in Dharamkot and highly unaccessible. I had to leave my rickshaw after 90% of the total journey from Dharamshala and 10% had to be covered on foot. But to cover that 10%, I had to call up the hostel 3 times as there was NO BLOODY ROAD OR A WAY!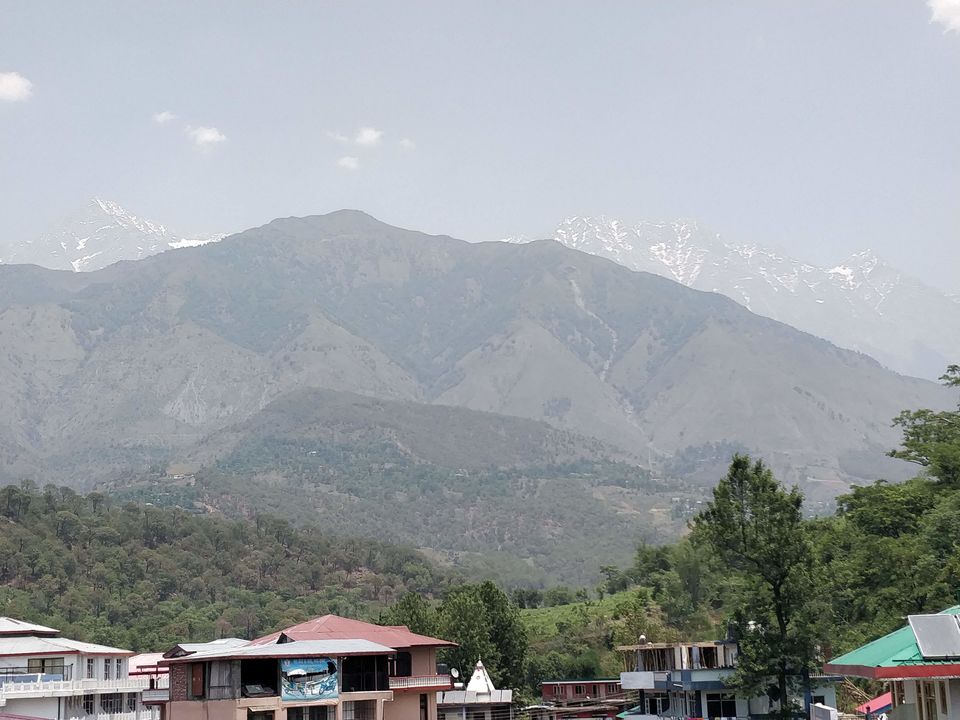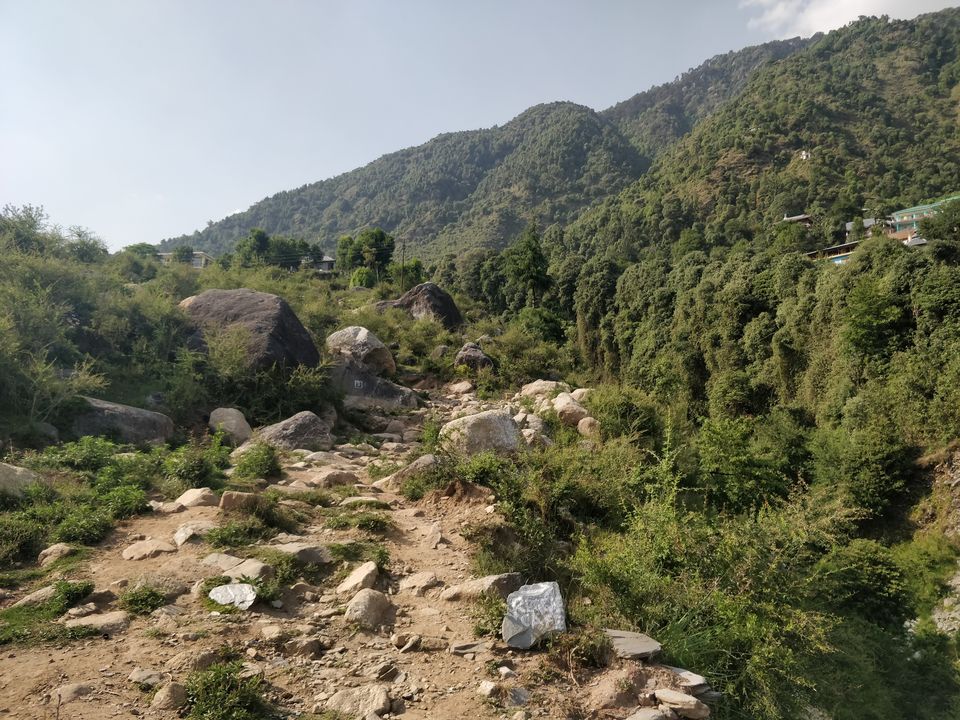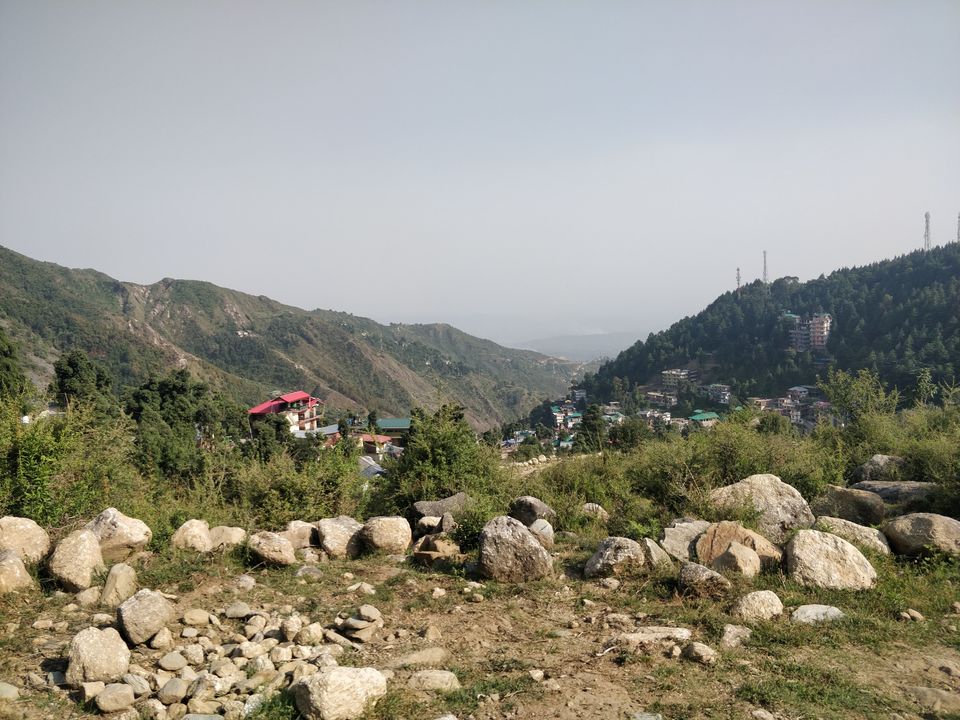 After finally reaching the hostel, I gave my card while checking in (My fault as I should not have expected a card machine in a roadless hostel.) I had to again walk or rather say Trek down 20 minutes 1 way to reach the nearest ATM. While trekking down, there were numerous cafes and shops owned by Israelis and they also had few Yoga classes. After trekking all the way up. I finally checked in and then I realised 1 more thing. NO WATER IN THE HOSTEL. According to the staff, whole of Dharamkot had no water at that time due to some change in Pipeline. And no water in hostel = no water in Toilet. You can imagine the situation here.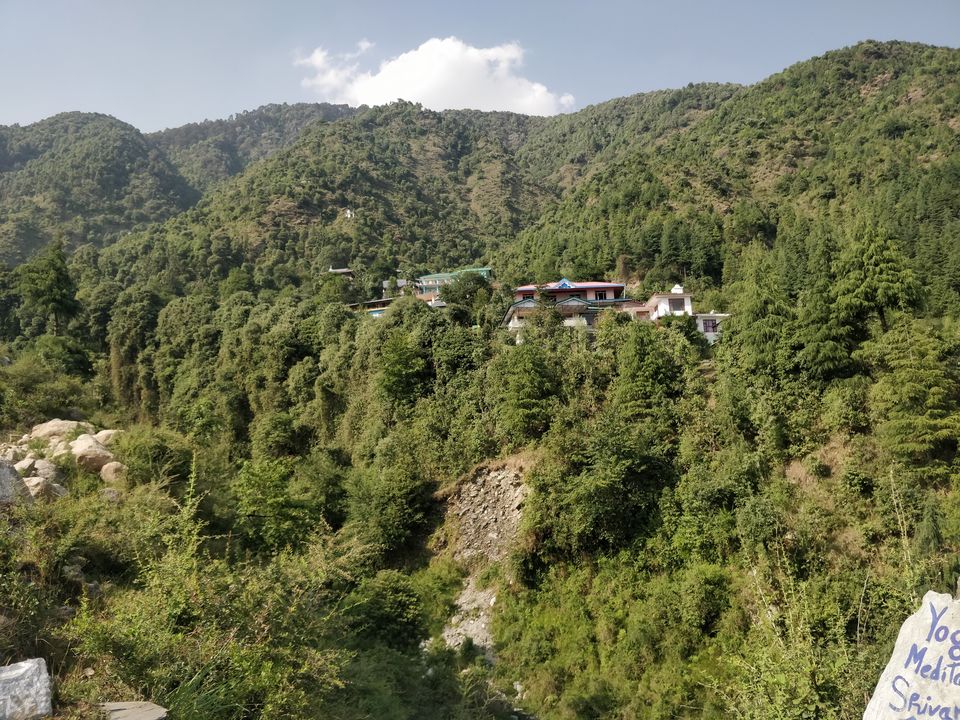 Nevertheless I found a friend who had a bike, so we could go to Mcleod Ganj and have some Momos on the way (Which were again, TERRIBLE!). I met some Americans, Germans who just handed me a beer and we chilled for a night. That night I had to make a decision. Whether to stay or leave for Delhi. And reading my above experience, you might have guessed. LEAVE! The Hostel staff was co operative and even though I was not allowed to leave since I had booked for 2nd night, they considered my request and I didn't have to pay for the 2nd night.
The Places to Visit!
I was ready to get back to Delhi but before that, coming to Dharamshala shouldn't turn out to be futile. So I decided to visit places that I wanted to in Dharamshala. I checked out by 9:30 am and trekked down and reached Dharamshala bus stand by 10:15. And as I like to end all my trips Luxuriously, I booked HPTC Himsuta which is a luxury Volvo Bus servise by Himachal Pradesh Government. It charged almost 1200 but it was worth it!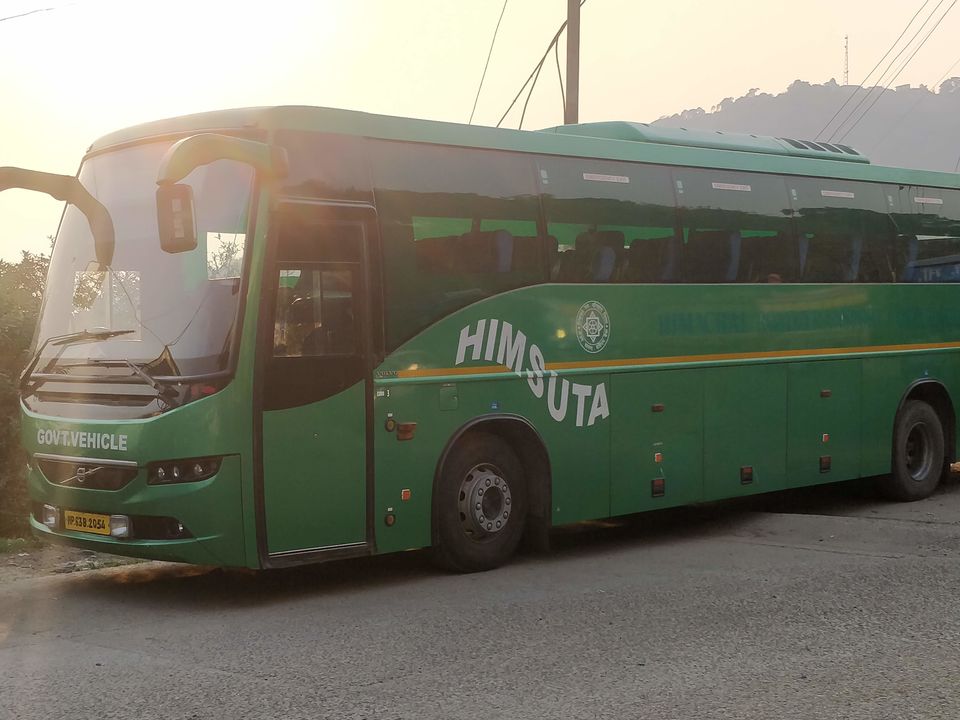 The bus was at 5:30 in the evening so I had half a day with me to explore Dharamshala. So I talked with a tour operator who asked for a lot of money for a car and said that no one here will allow me to hire a 2 wheeler. I still wanted to give it a try and as soon as I left the bus stand, I saw a Hotel Operator who also gave 2 wheelers on rent. Luckily I got the new Scooty which Coincidentally was the same one I owned (Comfort was on a whole new Level!). While entering Dharamshala, I saw a War Memorial on the which I HAD TO SEE!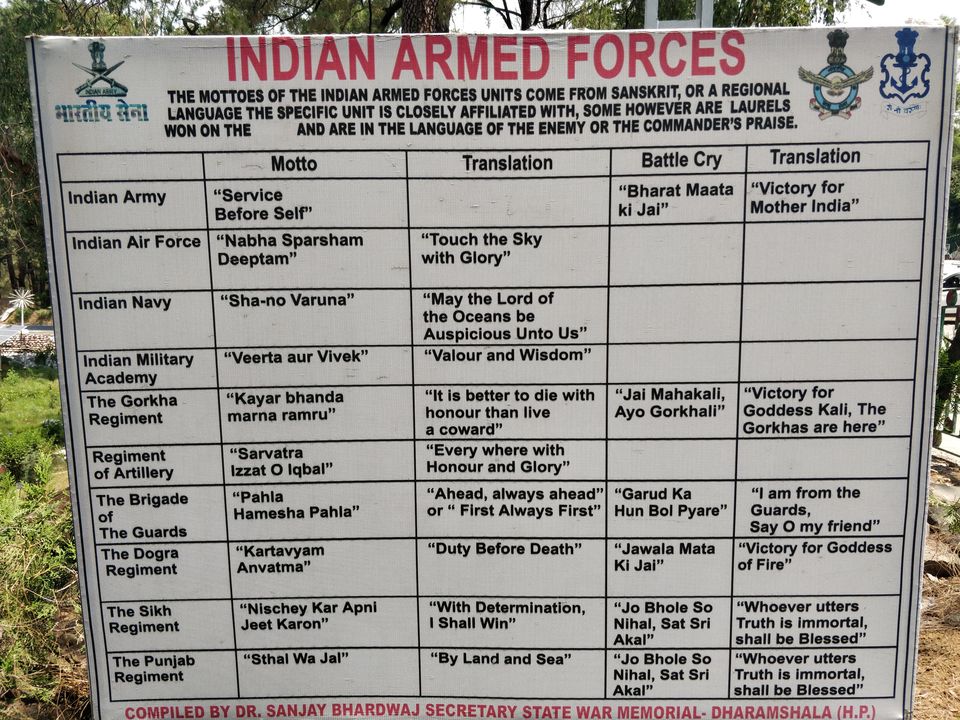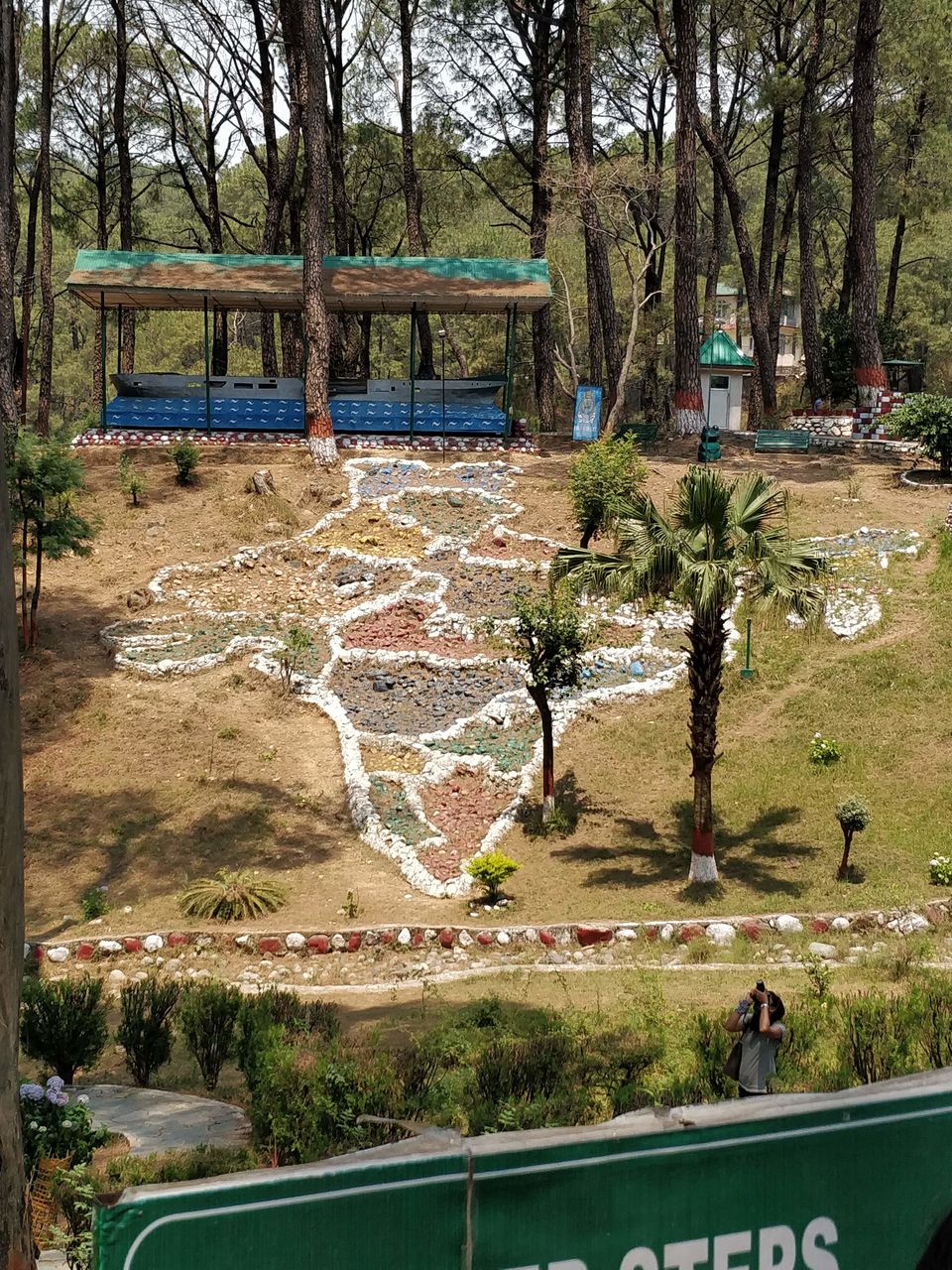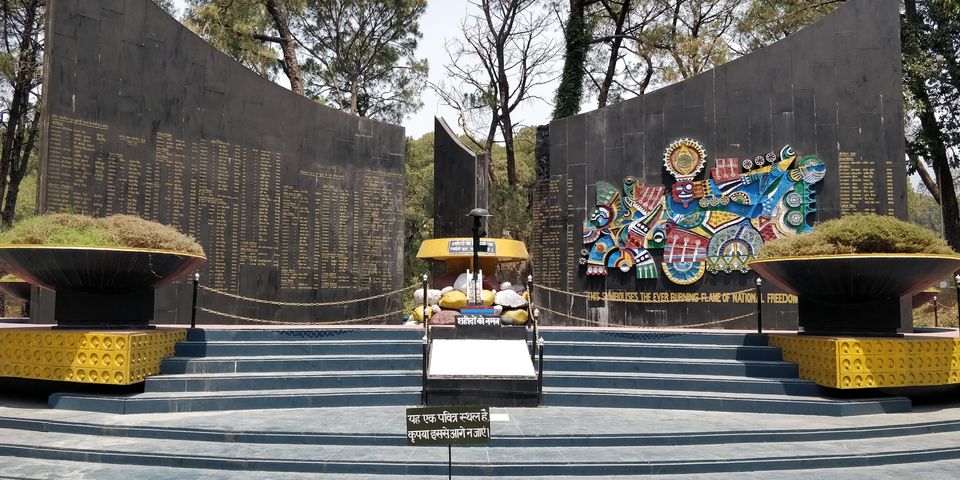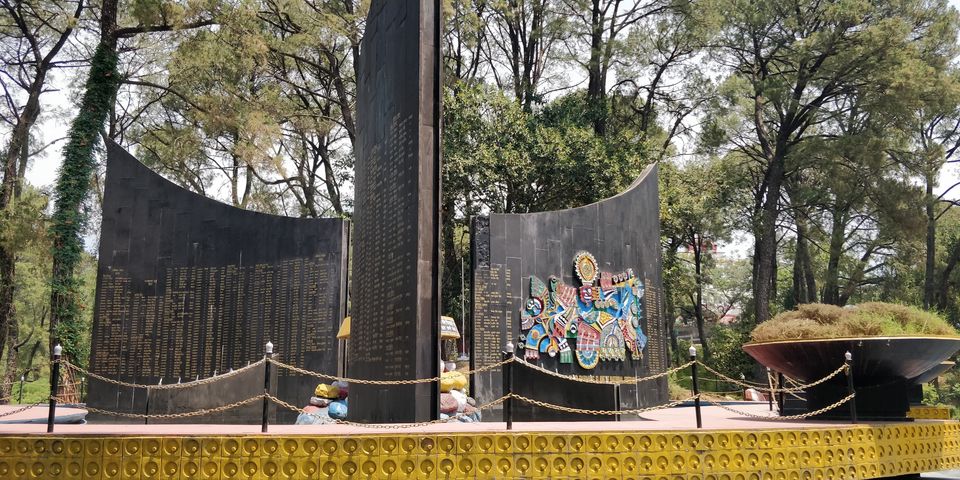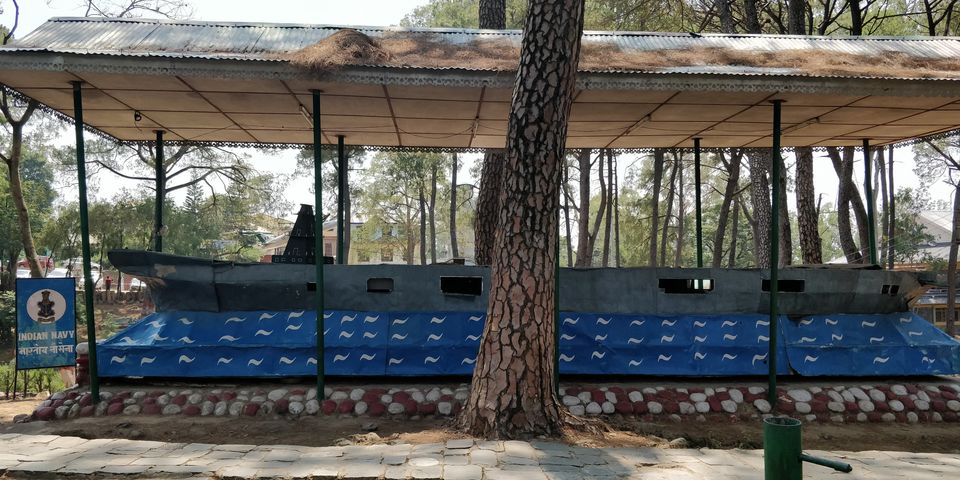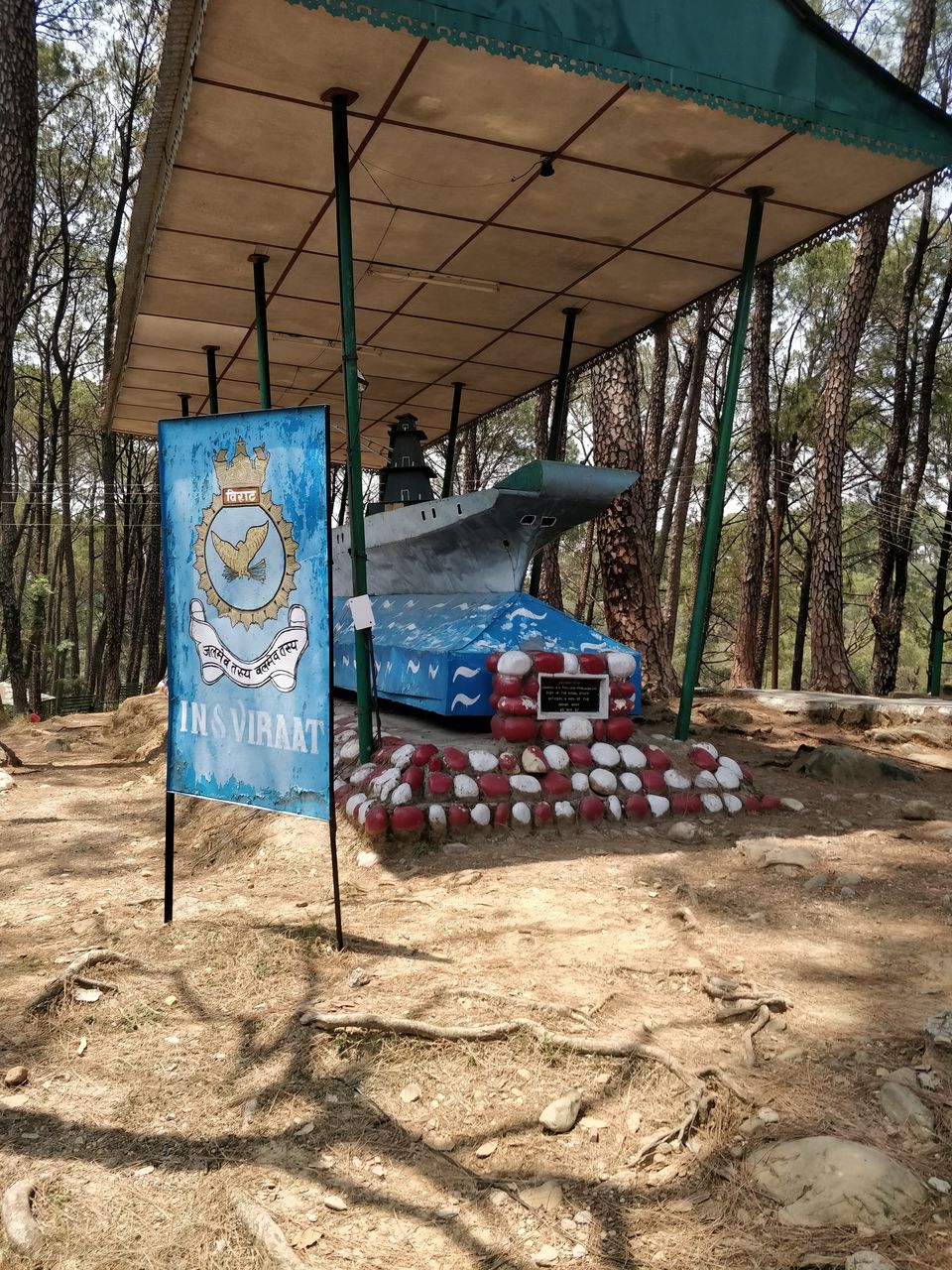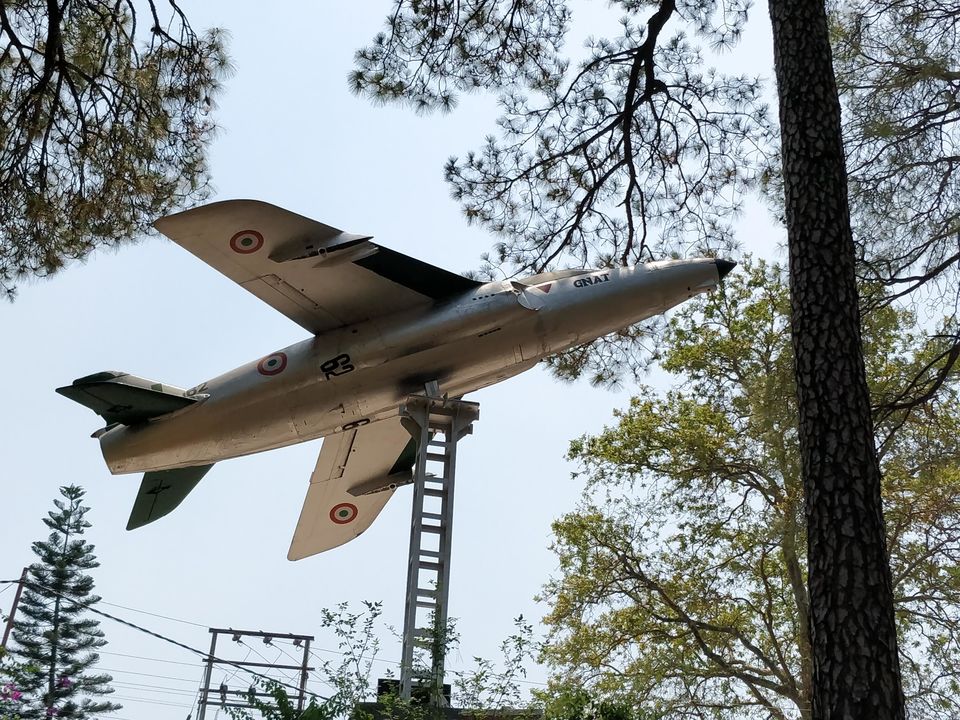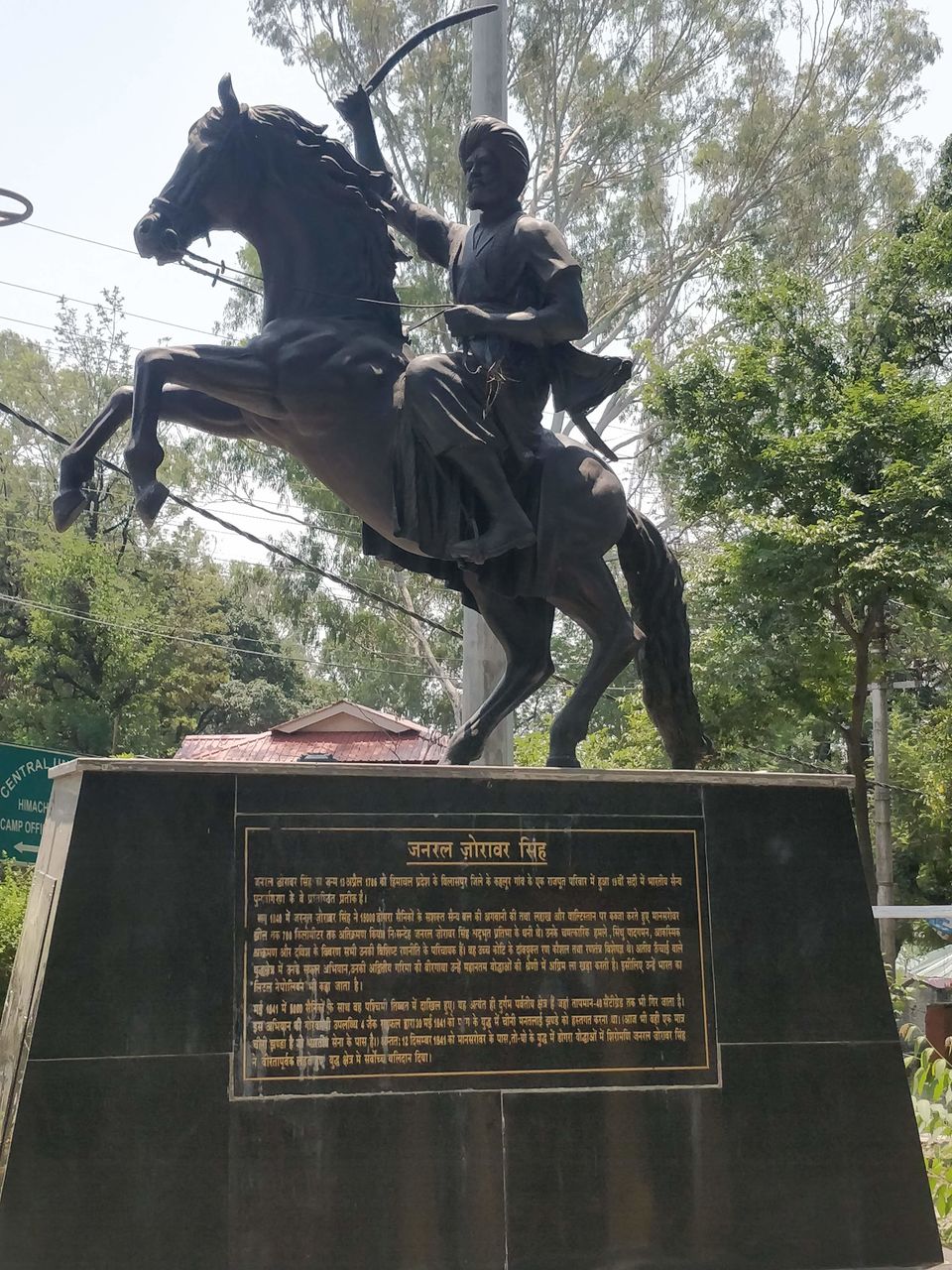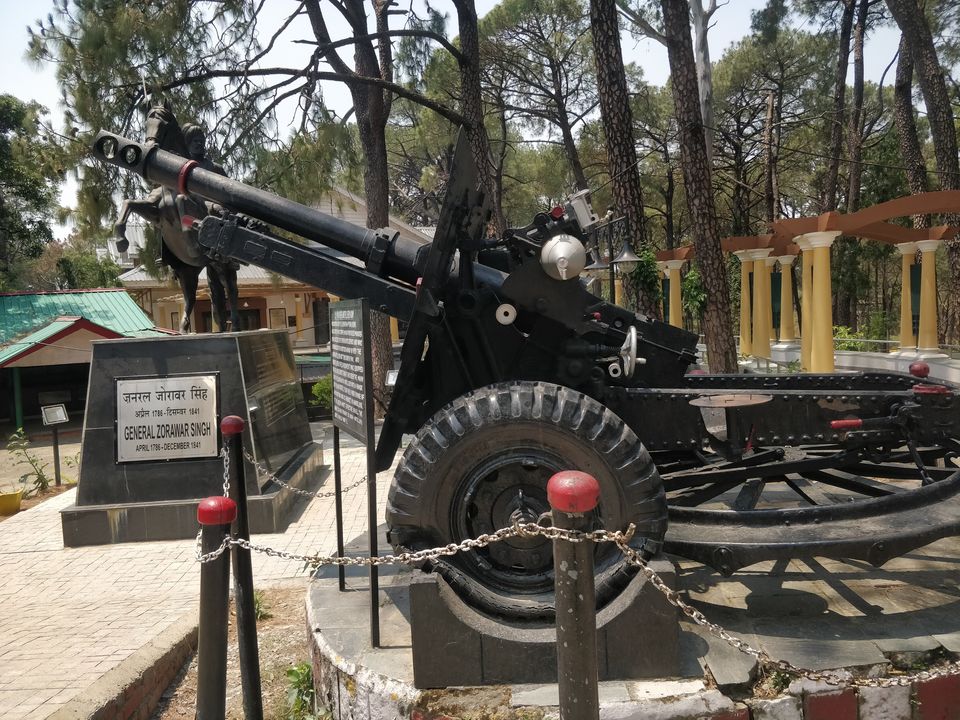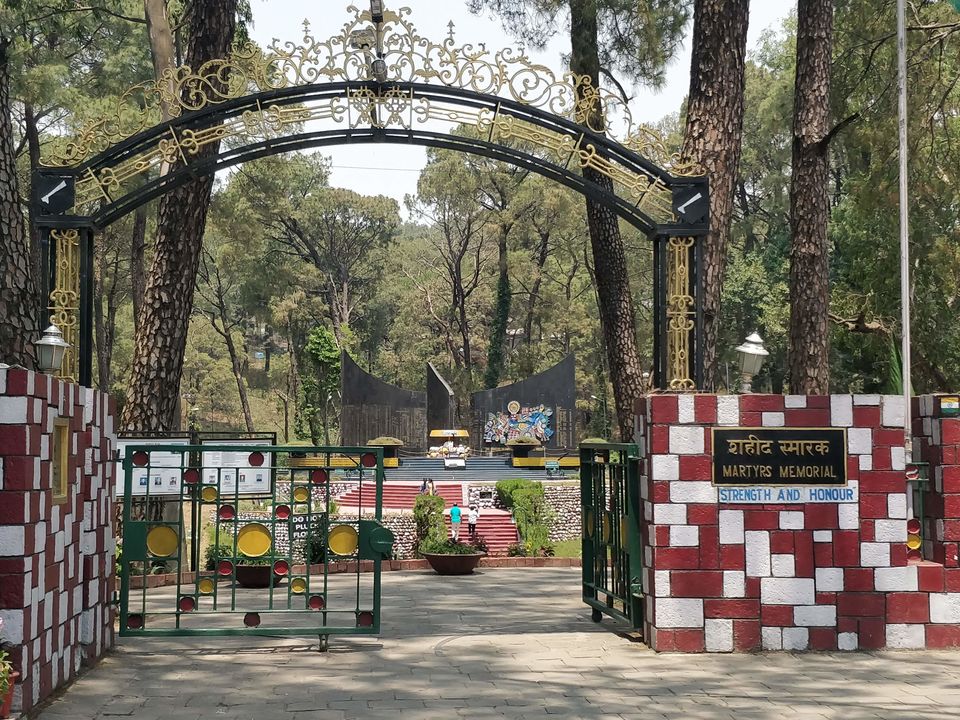 This place was built to commemorate the soldiers who fought the Indo-Chinese and Indo-Pak Was Post Independence. The Black marble which is visible as soon as you enter the memorial is the main attraction. The best part of this memorial was that it accounts of the whole Indian Defense i.e. Army, Navy as well as the Air Force. You can see a Fighter Jet and also INS Vikrant. When you enter, you can also see the outline of India made out of coloured stones and divided into the states. Having a look at the banner of mottos of different regiments of defense at the very start of the memorial brings in a deep sense of pride in the hearts of every Indian. Imagining the soldiers shouting these slogans and fighting for the nation certainly brings tears in one's eyes.
HPCA Cricket Stadium – Dharamshala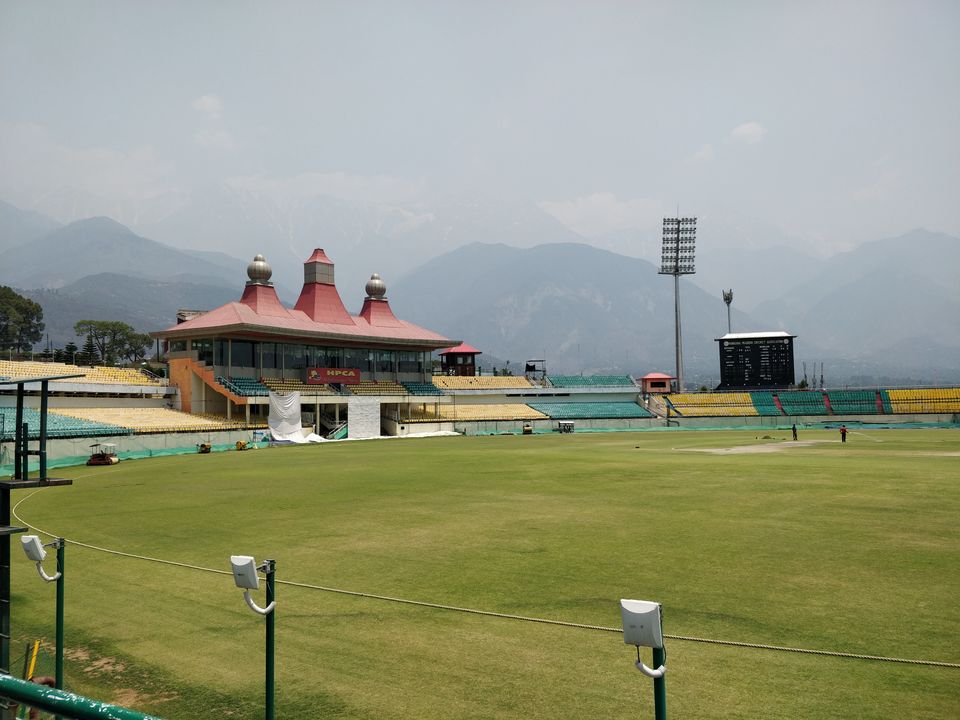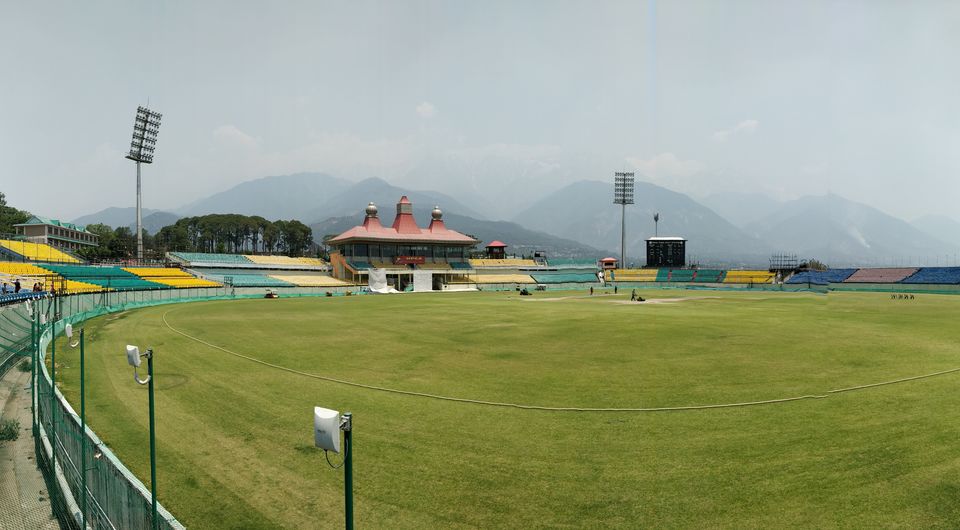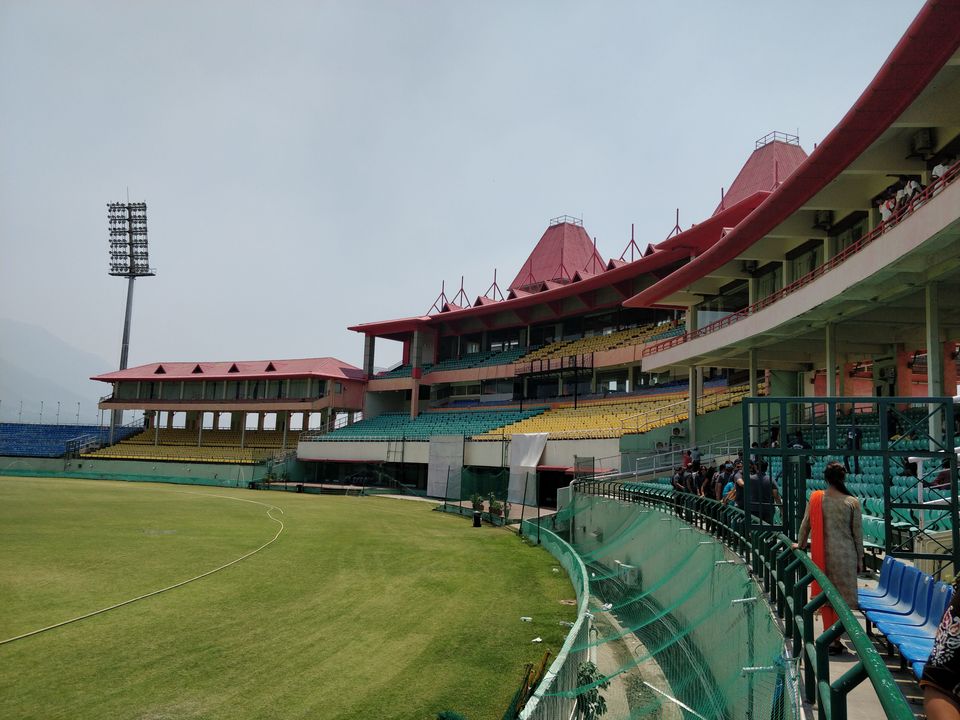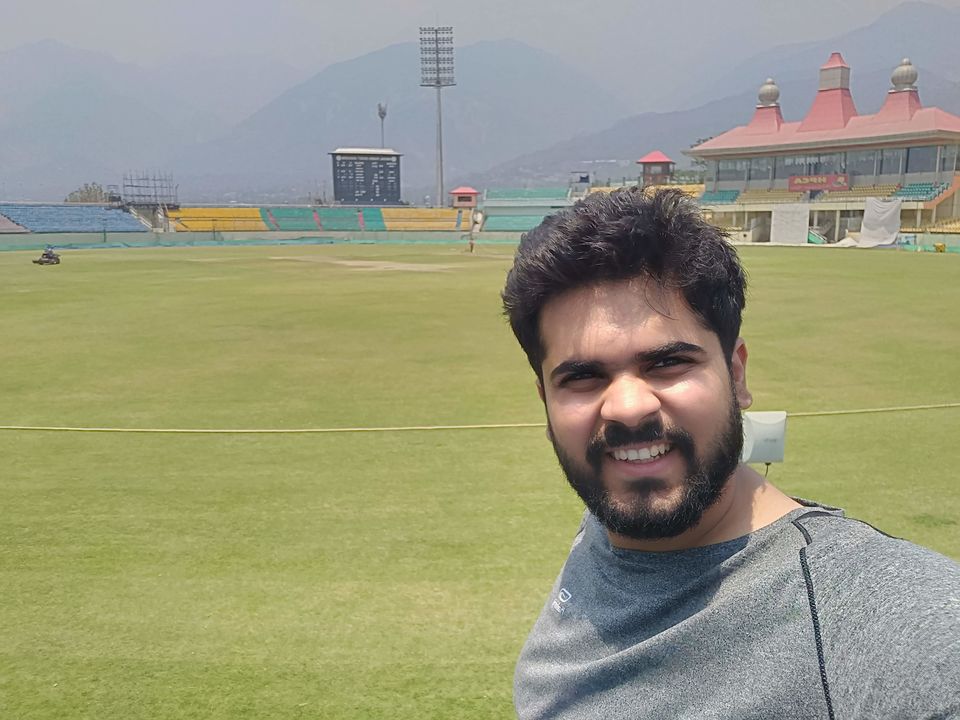 This stadium is probably the most beautiful cricket stadium where international matches are actually played. The view of the beautiful mountains which surround this magnificent stadium certainly makes this a MUST VISIT stadium. I can only imagine the atmosphere of this place when Indian Team plays on this very pitch. The seats in the stadium are really colourful which makes the appearance of this place even more vibrant.
His Holiness Dalai Lama Main Temple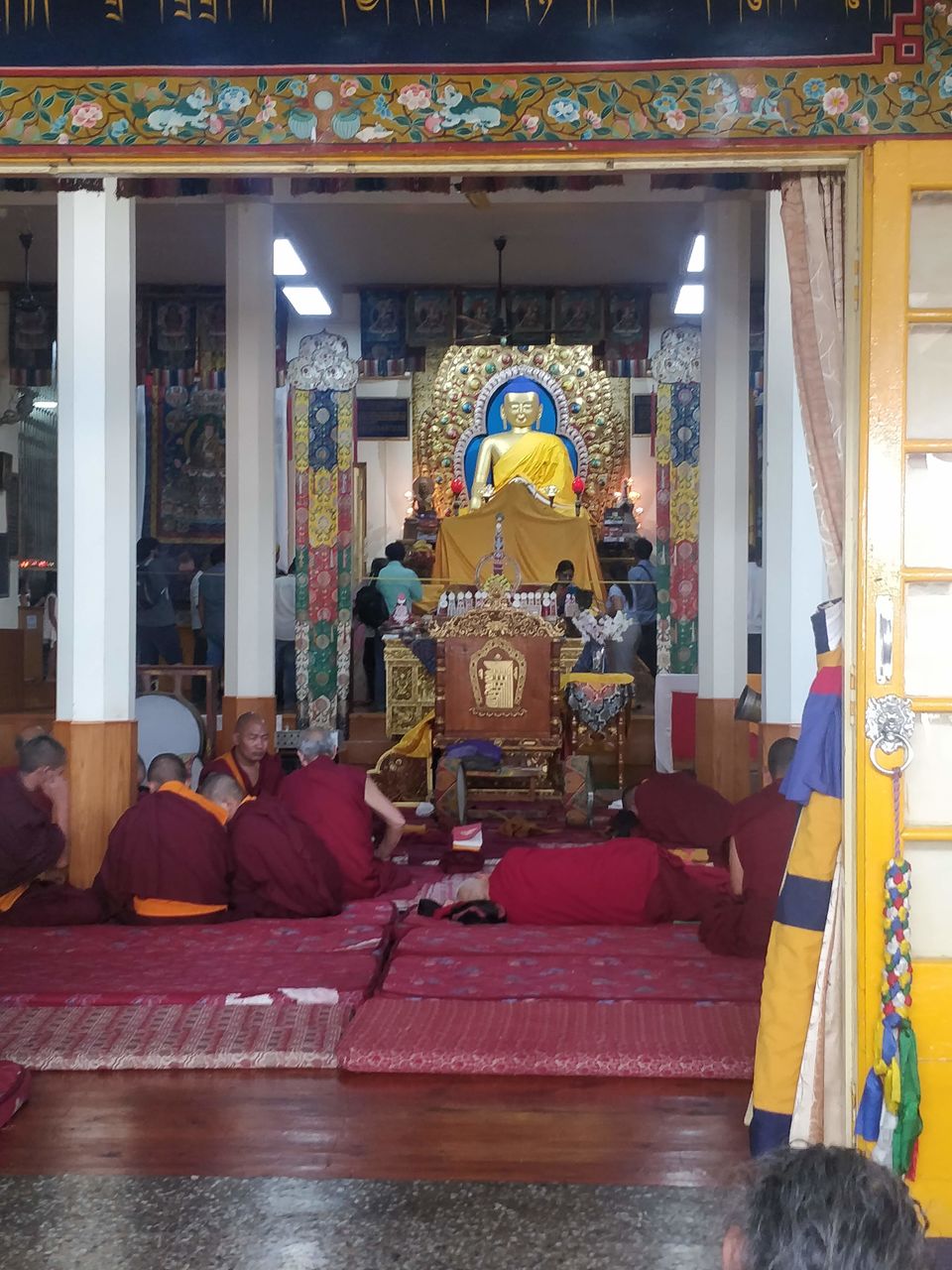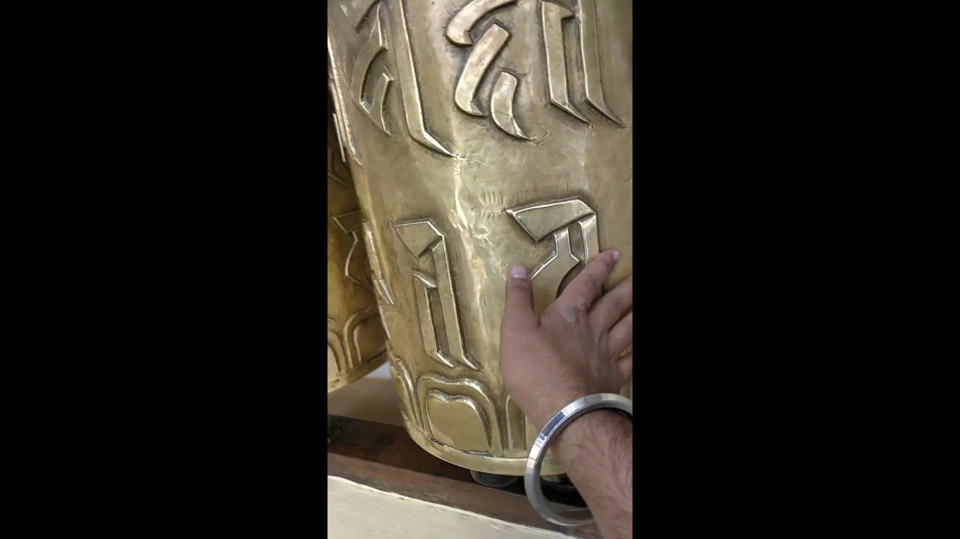 This place in Mcleod Ganj was probably the most peaceful place I visited in a long time. The monks here are very welcoming. I had my Huge backpack with me so I couldn't take it inside; but the security guy kept my bag near the entrance and it was safe all along. I was hungry since it was almost lunch time. The temple also served free food for everyone visiting the place. I had my stomach filled with Dal rice and curd which was really really tasty. And after praying and spinning the prayer wheels, I left from Mcleod Ganj to Dharamshala to board my bus!
Return Journey to Delhi
The bus was really very comfortable and if you have some music with you, any journey can be shortened. The place stopped at a dhaba were I had some soup and corns as the dinner and then boarded the bus again. Since I am very fond of driving, I left my seat and went to sit besides the bus driver and was enjoying the view at night from the centre seat!
Learnings
1. Not Every trip can be a most fun filled trip. You WILL face challenges. But that doesn't mean you stop, just go on and on.
2. I have noticed that many tourist places in India are divided into 2 parts. One where Indian Families stay and is very homely, next is where foreigners stay and is less known to Indians. My advise, stay with the foreigners, you'll learn a LOT! Hampi city and Hippie Island at hampi, Dharamshala and Dharamkot in this case are the few examples of the above.
3. ALWAYS CARRY CASH in such places!
4. Do not miss the trek if you are here. I didn't have many days in hand so I missed the trek. But the hostelers wouldn't stop talking about it !
5. If you are here with family, you do not need more than a couple of days to cover this destination!