Devbhoomi Himachal pradesh
( मेरा हिमाचल )
As it is clear from its name 'Devbhoomi Himachal ' means "land of gods ". Himachal Pradesh , a northern Indian state in the Himalayas, is known for its trekking, climbing , scenic mountains , culture , rituals , people , places and a great cultural history . There so many more things and cultural aspects of 'Himachal pradesh ' those are still unknown to this big busy world . What when we go through it and see how hard life is , in mountains , when we see their culture , when we meet them , talk to them and get to know about them , then the first question that rises in our mind is -- do all these things really exist ?( क्या ऐसा भी होता है ?)
YES! Trust me it happens . with the help of this blog i am gonna let you see my homeland 'Himachal ' through my eyes :)
CULTURE -
Malana Shaun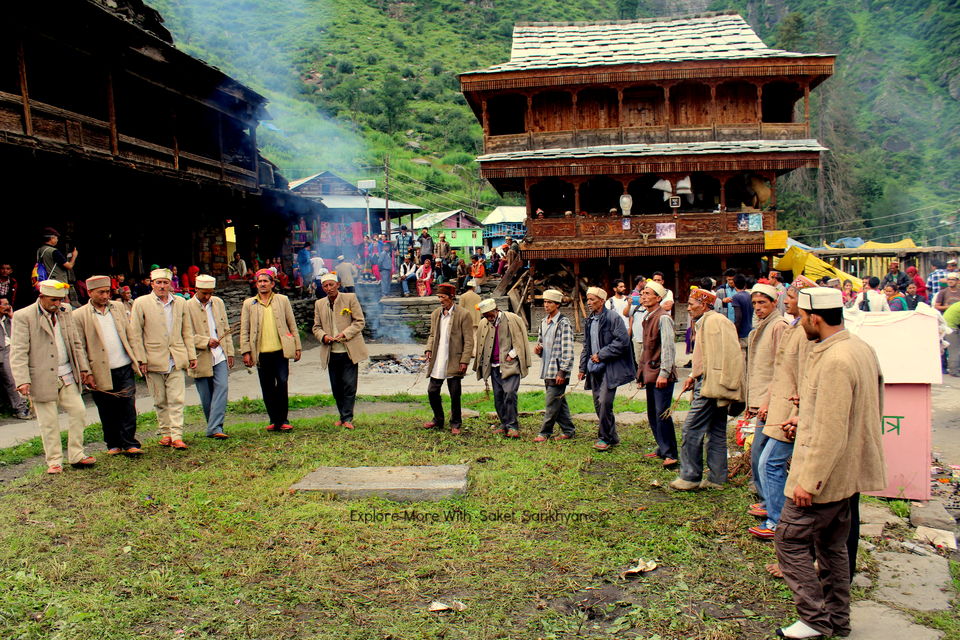 Malana people performing their local dance (Nati) on the occasion of "Malana shaun " festival which starts 15th of August every year . people from different places and all over district come here on this special day . On this special day people gift god some of their fresh grown crops Picture - Malana village, district Kullu , Himachal pradesh (India)
Malana is one of the oldest village in Indian history. Here, no outsider is allowed to touch any temple or any localite or if in case they do so they have to pay fine for this . It is said that people of 'Malana ' are descendants of 'Alexander the great' and is famous for its culture . In Malana"Rishi Jamdagni " is worshiped by the locals . In the village every rule regulations and decisions are made my "devta " (GOD) . this village has its own rules and even local police also who helps in solving every type of problem raised in the village . pujari (priest) is the main person of the village who works as subordinate of Devta. "malana fagli" and "malana shaun" are the two main festivals of this village . "Malana fagli" is carried out in mid of february whereas "Malana shaun" on 15th of august. "Rishi Jamdagni " and "Maa Renuka " are the two main temple's of this village
Kullu Dussehra
(एक झलक कुल्लू दशहरा की )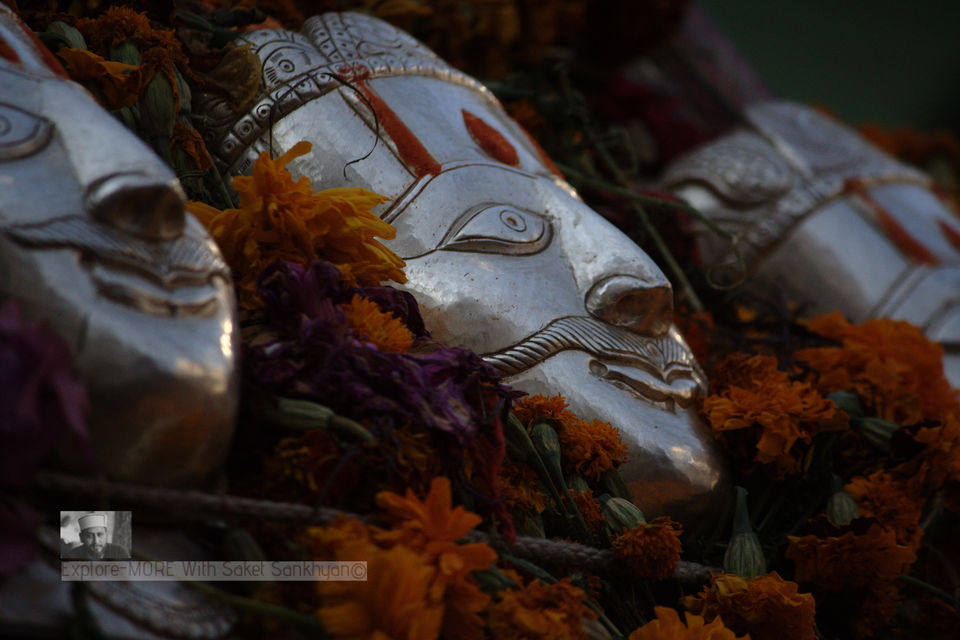 Kullu Dussehra is a International dussehra festival observed in the month of October in 'Himachal pradesh ' (India). Where thousands - lakhs of people visits the fair from all across the Globe. It is celebrated in the Dhalpur maidan in the Kullu valley. Dussehra at Kullu commences on 'vijay dashmi' day itself and continues for seven days. Its history dates back to the 17th century when local King 'Jagat singh ' installed an idol of "Raghunath ji "on his throne as a mark of penance. After this, god Raghunath was declared as the ruling deity of the Valley. The State government has accorded the status of International festival to the Kullu Dussehra, which attracts tourists in large numbers .
Kangra Folk-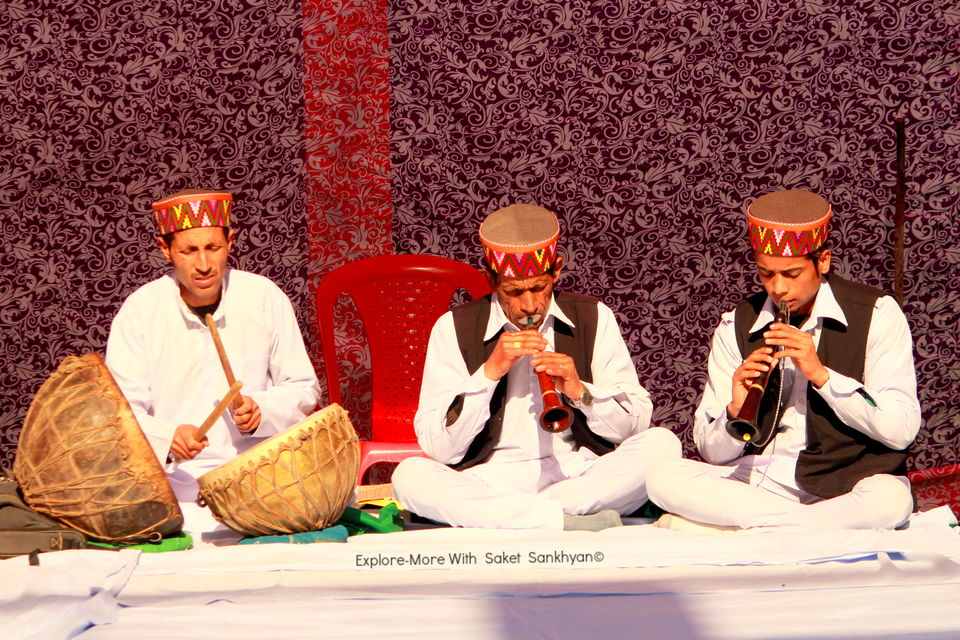 Kangra Folk Music -
Wherever you go , whatever you do , you dont have to forget your roots . I mean , the genuine roots of culture is folk music .
people performing local folk music of kangra distt with dhol and sehnaai , distt- kangra , Himachal pradesh ,India .
Local people from all over the himachal are still connected to the local folk music and keeping it alive learning from there
ancestors and giving this precious gift to their upcoming genrations . This helps people to stay connected to their traditional
and cultural roots .
Temples and Architecture -
हिमाचली कलाकारों की मेहनत की शानदार पेशकश।
As the name of the place is ' land of gods ' (devbhoomi) , so the place is full of temples
made of wood and stone . This beautiful architectural temples are made by the local artists .
The complete art work is done hands only , without even using a single iron nail .
some of them are -
Bhimakali temple (sarahan )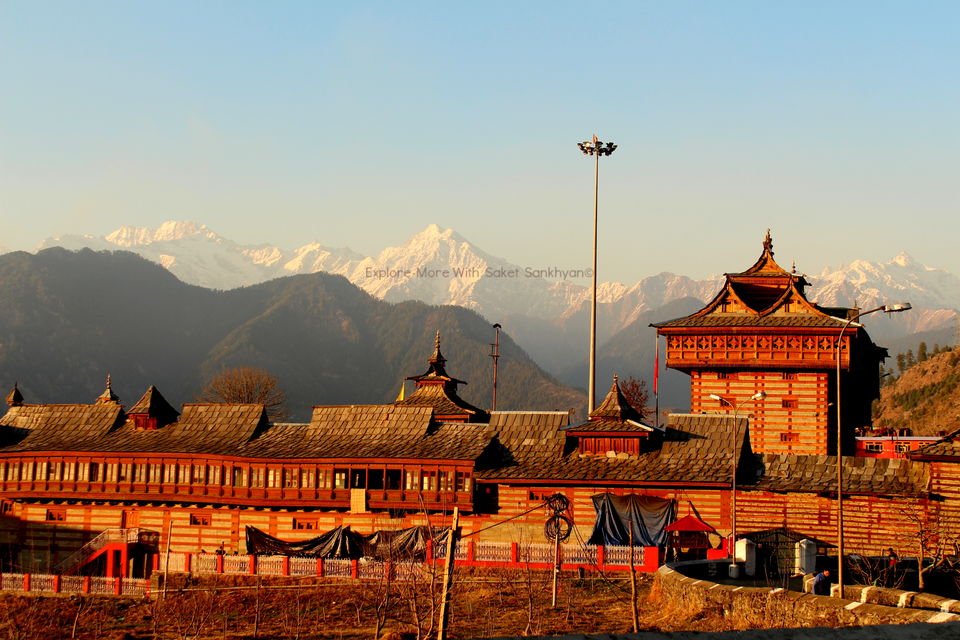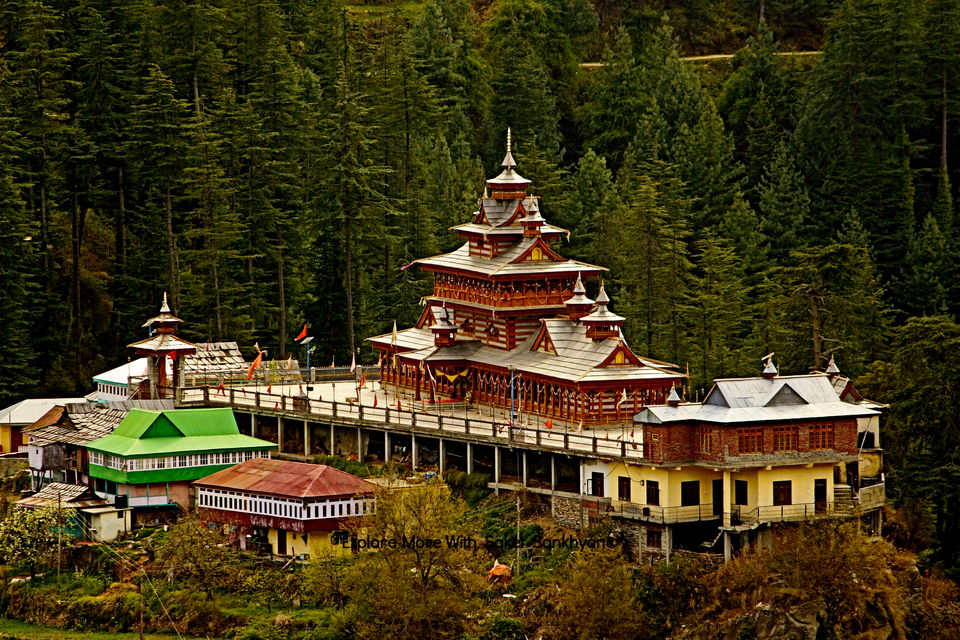 The name of this temple is "Dev Narayan " temple , which is in Narayan Village , rohru ,Distt - Shimla , Himachal pradesh
This temple is a big architectural structure made in between dense pine forests . which is definatly somthing i can bet you have
never - ever seen before .
Bijali mahadev (Kullu ) -
Bijali mahadev is one of the most scenic place i have visited . This place is full of peace and beauty both at same time .This place become even more beautiful during night time when you see sparkling view of 'kullu' and 'Bhunter airport' full of lights every where in front of you . This place is about 20 km from kullu . From the last morterable point after a hike of about 3 km we reach this adobe of "Lord shiva" A panoramic view of Kullu and parvati valleys can be seen from the temple. In this temple of lightning, it is said that the tall staff attracts the divine blessings in the form of lightning. It is believed that the priest of the temple has to restore the Shiva linga placed inside the temple using butter after every lightning as it shatters to pieces with flash of lightning.
people of Himachal pradesh -
People of Himachal are well known for their Hospitality and kind nature . They are full of love and peace. Some local attire of himachal are - sadari , dhattu , phaadi topi (cap) , woolen hand made jackets. And the local dance of Himachal is "Nati".
Traditional Himachali attire-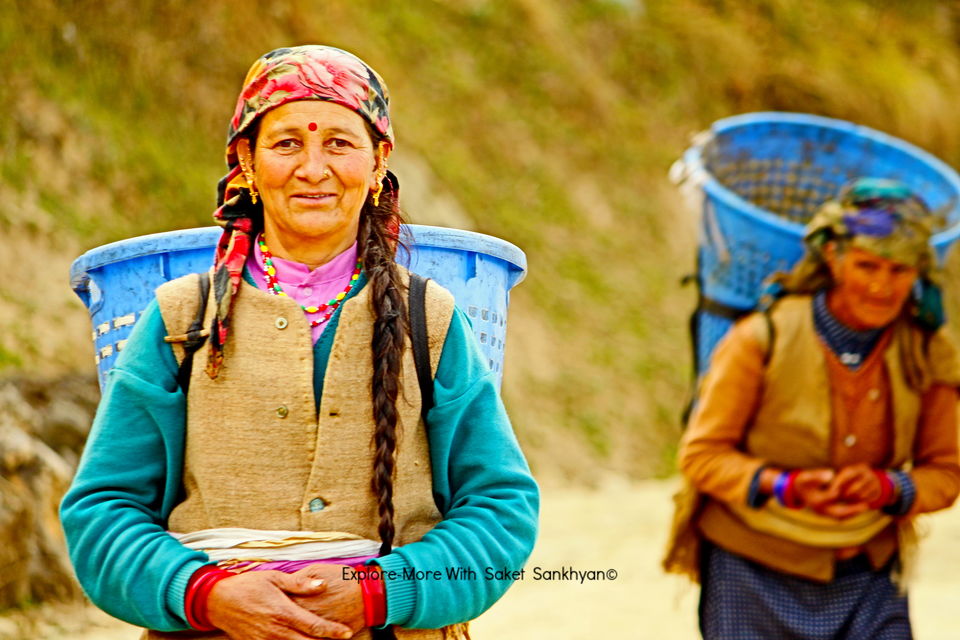 The women dressed up beautifully in traditional Himachali attire mirzai or commonly known as 'Sadri' and 'Dhattu ' with a "Kilta" on her back( kilta - A basket used to carry apples , tea leaves , grass etc ) Throughout the state of Himachal Pradesh, one may see women carrying elaborately woven basket (which are now made up of plastic material also) laden with apples or tea leaves on their backs.
Handmade Kilta was a Creative Rural Himachali Handmade Business , Now This type of Handicrafts or Handmade Business are nearly impossible to see in Himachal, But It was a Good Source of Income for Rural People . The baskets are made by professional weavers as well as by the women of Pahari households during the winter months and they are sold at the local fairs and weekly markets, the market at the kullu Dussehra Festival and during other fairs and in small markets of himachal pradesh . This wooden basket (Kilta ) is made by using two type of grass , the thick toong and the thin nargal
Picture - Kharshali village , Rohru , Distt- SHIMLA , HIMACHAL PRADESH , INDIA
Hardlife -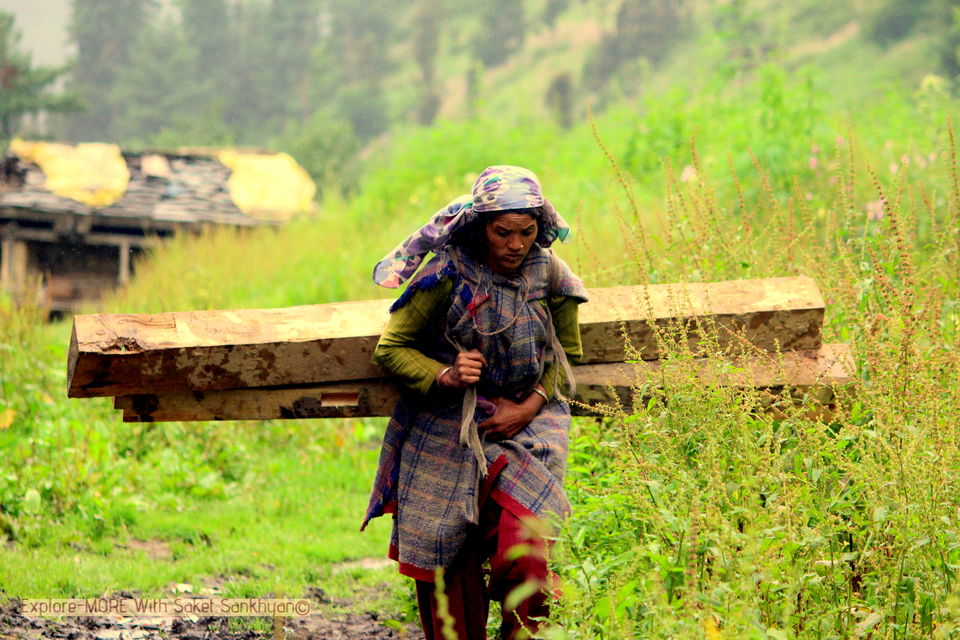 The life of mountains is not that easy as we think , its too hard to survive A women carrying wood blocks all the way long from "viching" a place in magic valley .
Places -
Magic Valley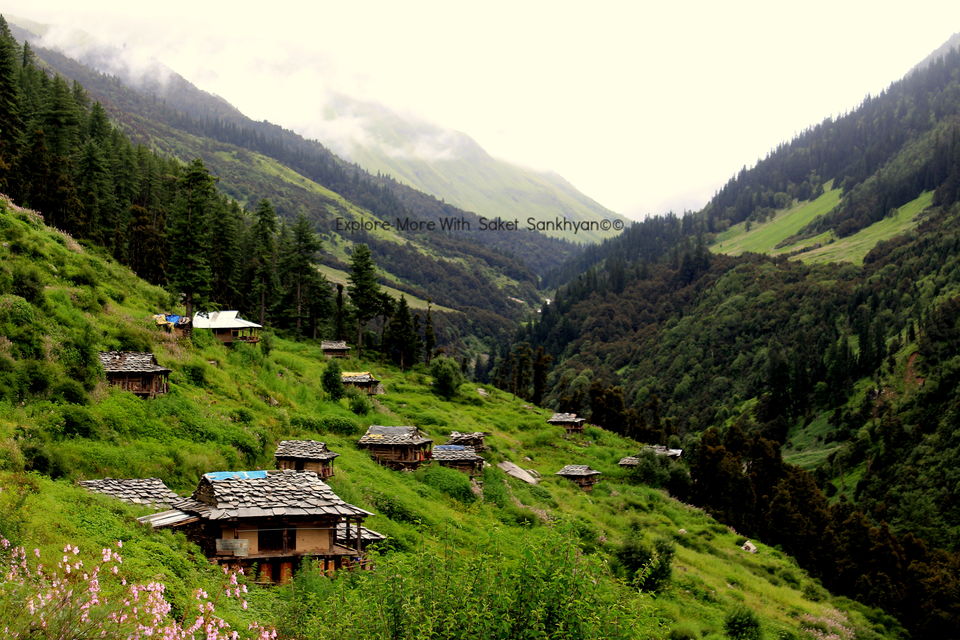 Viching - A place hidden inside deep mountains in "Magic Valley" distt kullu Himachal Pradesh (India). This place is full of beauty and is completely blessed by 'mother nature'. Being there was the best trip of my life till now. Whenever i close my eyes and think about this place, I can still feel that fresh and calm nature full peace .
Dhauladhar Range -
A view of "dhauladhar matterhorn" from "Triund". This place TRIUND is located on the crest of mountain above Mcleodganj. Triund is at a distance of about 10 km from Mcleodganj (trekking ). The most easily accessible snow lines of Himalaya starts from ILAQUA , 4 km from Triund .
This was all about my homeland (Himachal pradesh )
In the end , few intresting things related to 'Himachal' everyone should know about-
Himachal was named by " shri Divakar dutt sharma " .
Himachal was India's 18th state .
Himachal's economy depends on three things i.e electricity , tourism and agriculture .
Himachal is in front of all in case of Baning tobacco and polythene .
90 percent of population in Himachal , live in villages .
Total population of Himachal is - 6,856,509 which is 0.57% of total population of India
Himachal has 32 languages with major differences in speaking .