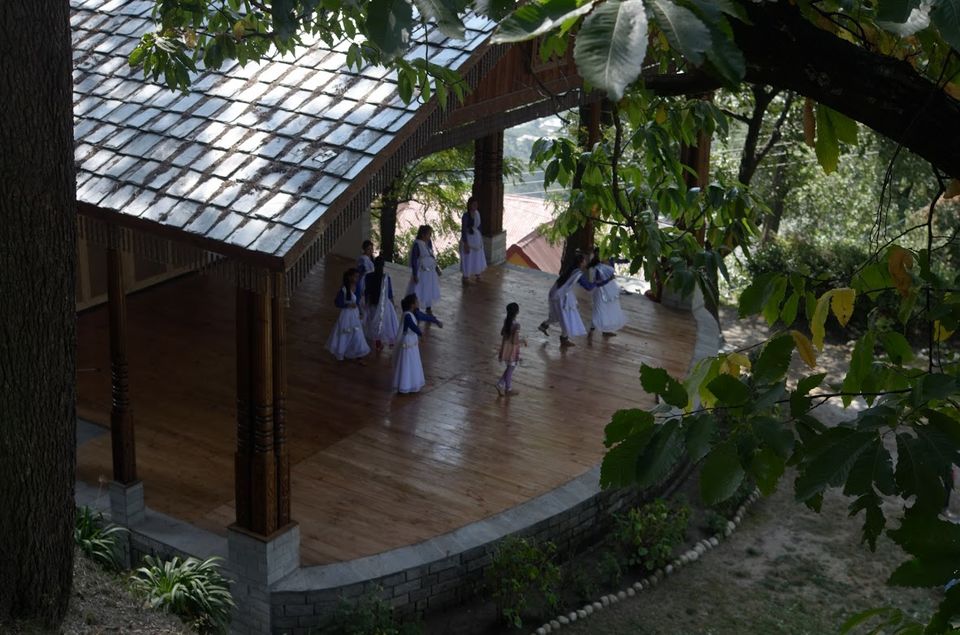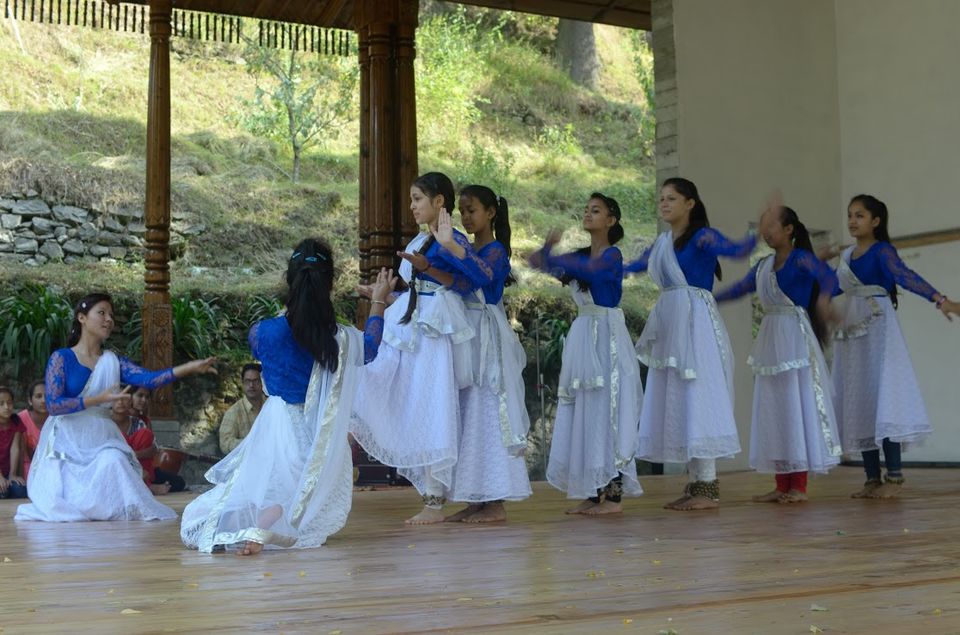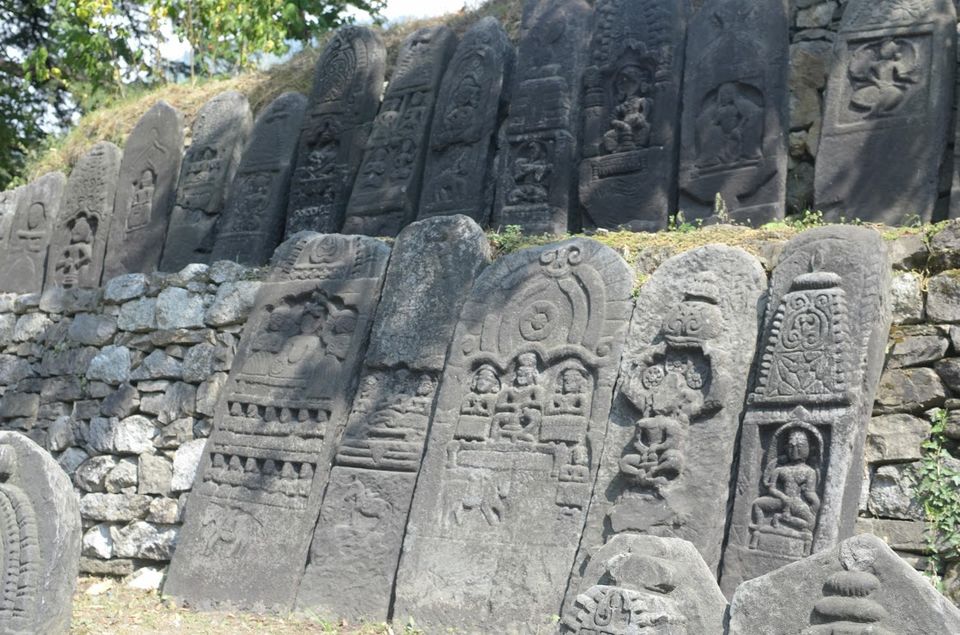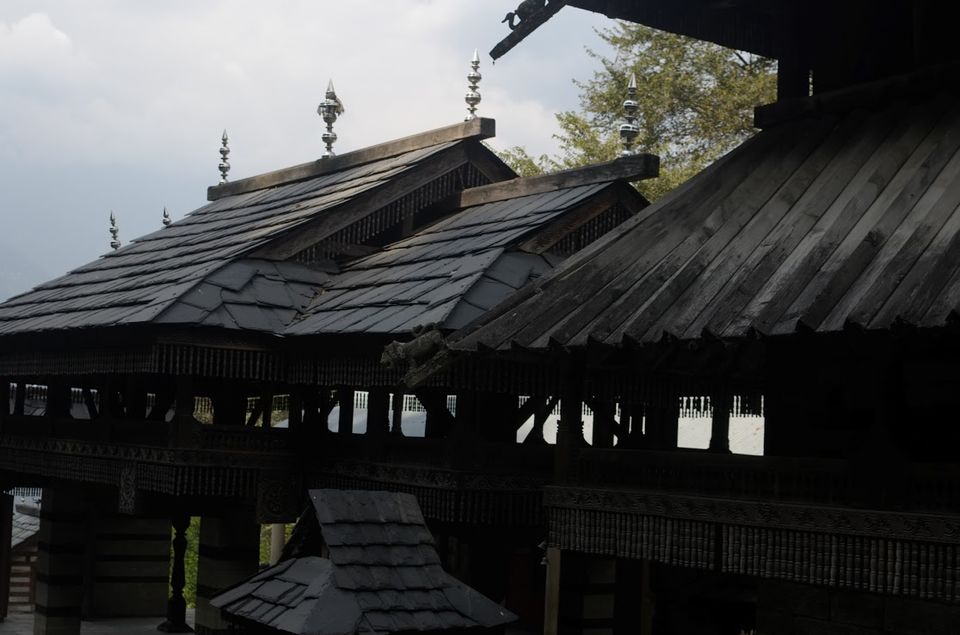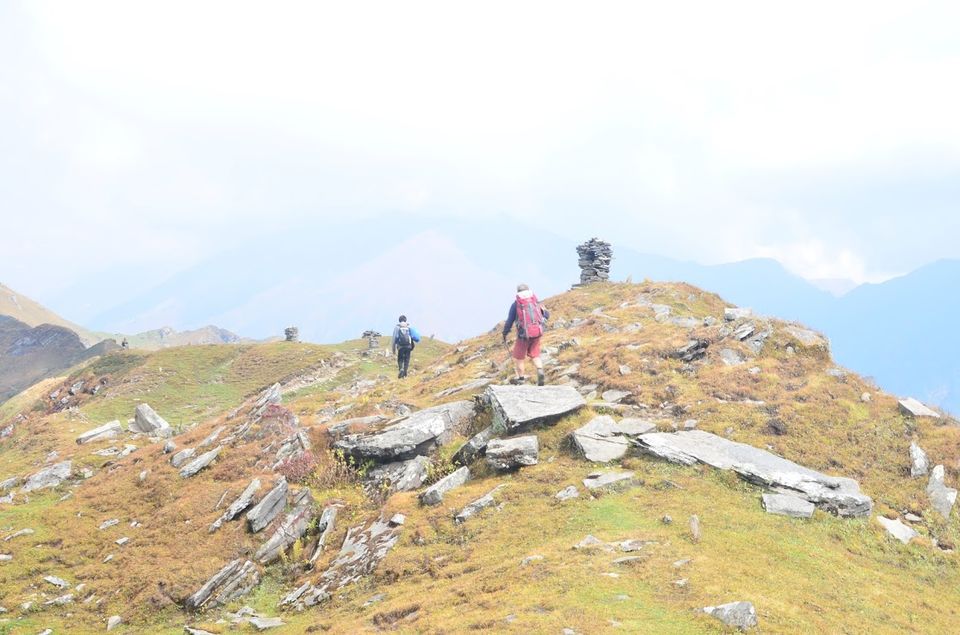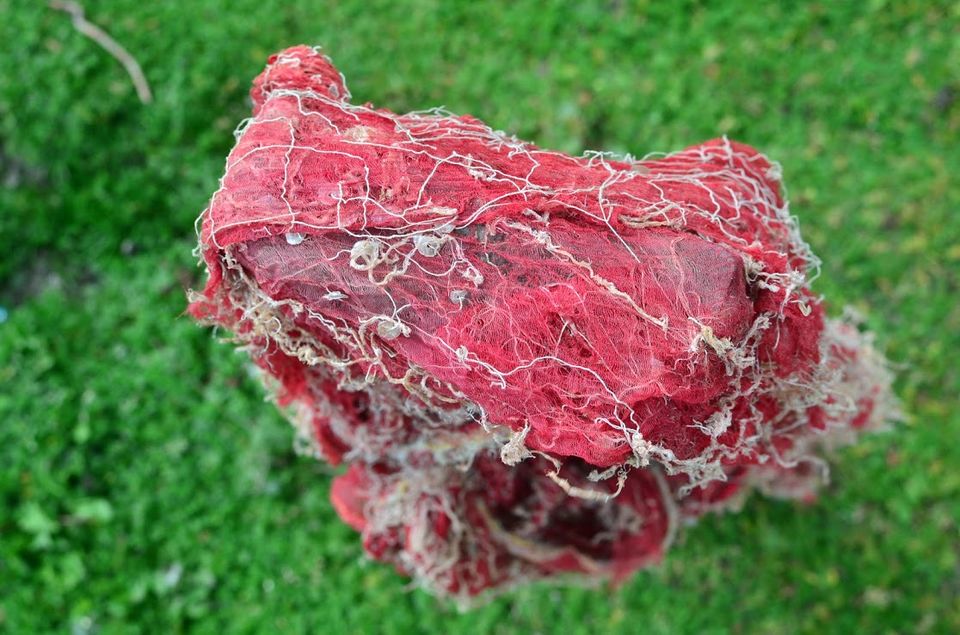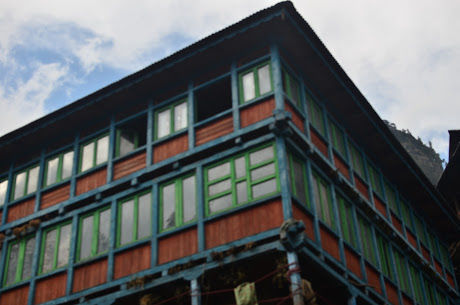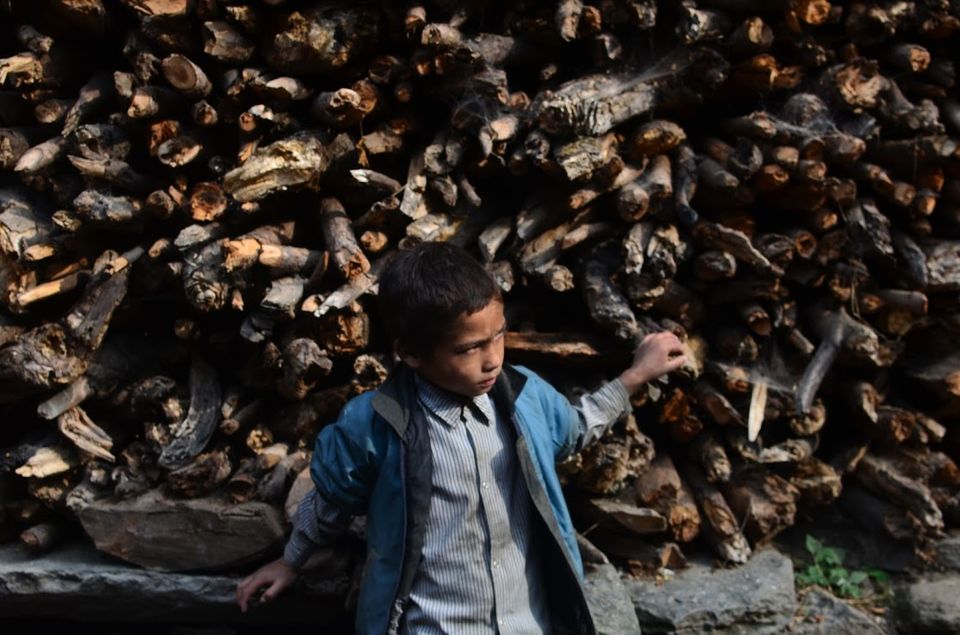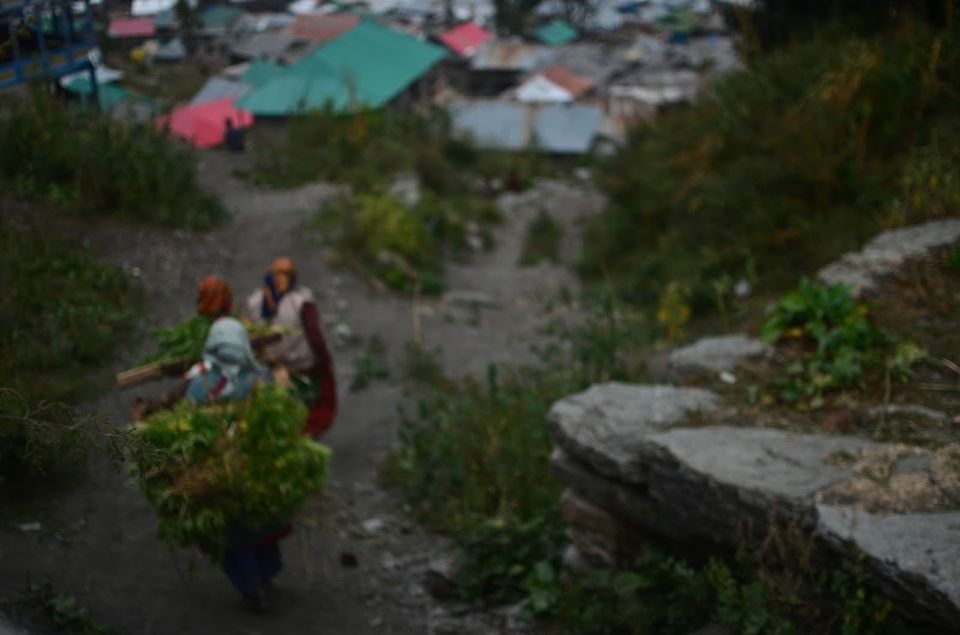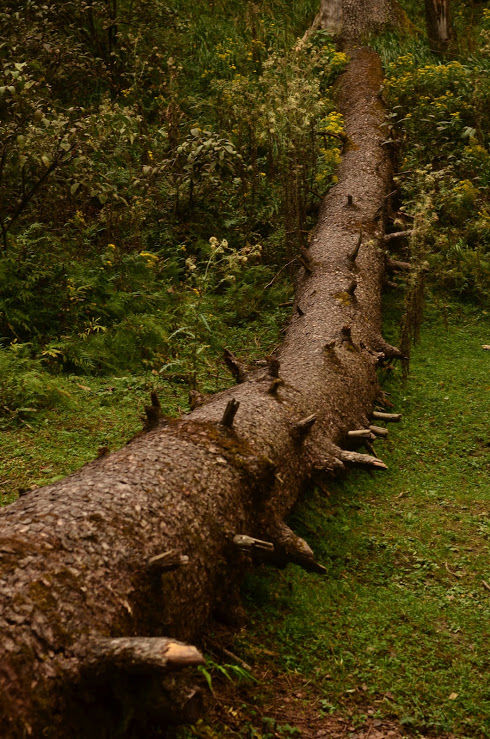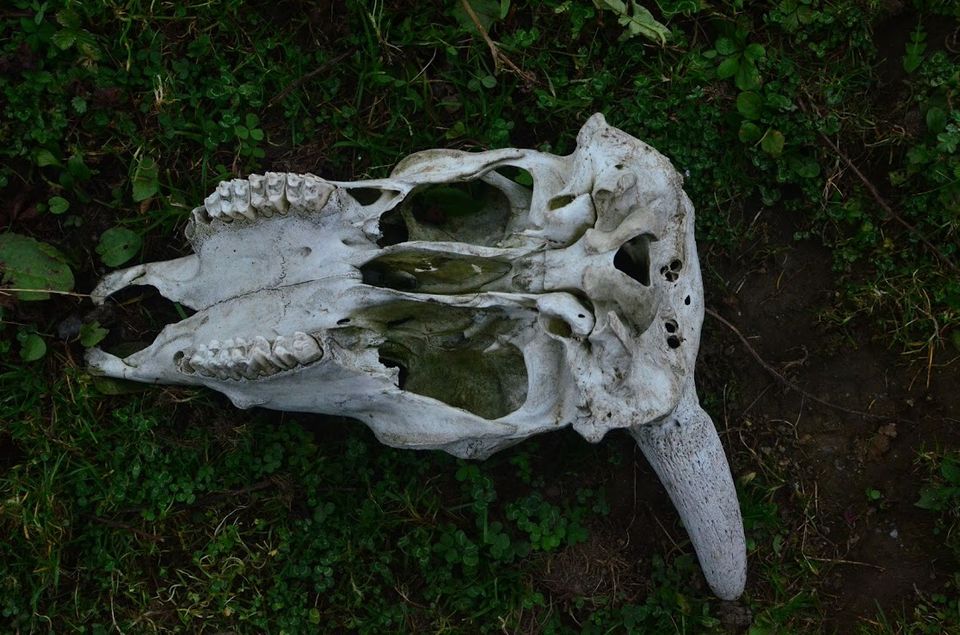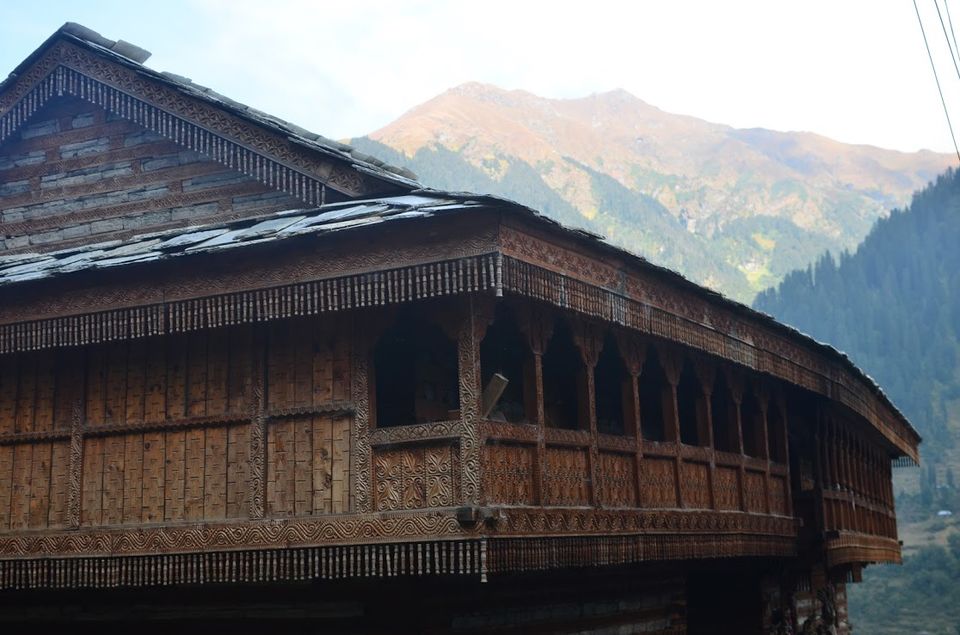 Trek from Naggar to Malana
After a 8 hour ride from Kangra to Kullu, our so called destination decide on-road we took a detour to naggar , half n hour from kullu which is much more calm and serene then many other popular destinations in himachal.
High on the east side of the Kullu Valley, sleepy Naggar was once capital of the Kullu kingdom and is perhaps the most charming village in the valley today. Russian painter and explorer Nicholas Roerich (Nikolai Rerikh) liked it so much he settled here in the early 20th century. It's an easy day trip from Manali, but with interesting sights and some good guesthouses and restaurants, it's a fine place for a few days' relaxing stay.
Places to visit:
Naggar Castle

Built by the rajas of Kullu around 1500, this fort-cum-mansion is a fine example of the earthquake-resistant alternating-stone-and-timber style of Himachali architecture. Sold to the British assistant commissioner in 1846, it later became a courthouse and then, in 1976, a hotel. The Jagti Patt Temple , inside, houses a 2.4m-long sacred stone slab said to have been carried here by a swarm of deities in the form of honey bees.
Roerich Museum
This fascinating memorial and museum complex 1km above the castle focuses on the former home of Russian painter, writer and Inner Asian explorer Nicholas Roerich and his wife Elena.
The house's lower floor displays some of his landscape paintings (many depicting Himalayan mountains), while the upper floor preserves some of the private rooms.
On the way to the museum we witnessed local girls practicing classical dance giving alluring performance going on in the courtyard which reminds us of a classical form of architecture.
The naggar temples reflect the traditional kath-kunni style of architecture and covered in ornate carvings.
We had a pleasant stay for a day at Alexanders home stay before starting off for our trek to malana.
Trek to malana from naggar
Initially we researched a bit about the situation of the trek and had been wrongly misinformed that there would be food available on the track.
Just so you know its always good to have backup. But, we didn't have any and after around 3 hour we crossed a local gaddi(shepherd) guy who was kind enough to give us 2 packets of maggi and one of bread, seeing that in our situation we could easily die out there. We offered him some money but he simply refused. The initial trail is not difficult to miss but a local guide is advisable due to what is about to happen to us next morning.
We were carrying sleeping bags and tent , and again with the help pf local guy who was guiding another group came out to help us cook a single pack of maggi for our sumptuous dinner.
On your travel across himachal you would be constantly reminded of how hospitable and kind, the local people are. They would help you with out any hope for return.
Till now i have been ignoring the fact that just how beautiful this trek is, and just one view would make you forget all your materialistic attachments. Eternal Bliss. Rising up early to a beautiful sunrise we headed for malign with the hope for reaching there before evening.
Just when we were lost enjoying the view, we had suddenly missed out on the trail which we realised after trekking for another one and half hour. We were stuck at a point where it was even difficult to return safely from there as it wasn't a proper route. Hungry, tried and devastated we were almost on the point of breakdown when my friend had decided to retreat.
We came back to where we started off from in the morning and decided to feed ourselves with raw maggi stuffed in bread. It was better then what you would imagine.We were really hungry. Some how i convinced my friend to march forward and our spirits were kept high when we crossed a group of people easily around their 60s trekking with backpack twice our sizes and still walking in full spirit. We were inspired indeed .
Around 3-4 hours later when we were about to reach chanderkhaini pass , the strangest thing was witnessed. A guy holding his go pro in his vagabond attire and behind him was apparently his wife carrying their 3 year old daughter on a trek even guys like us would consider to be difficult enough. And they didn't have a mark of bother on their face. They were the sweetest of russian couple who offered us food and a holy chillum after reaching the pass. From there on it was magical.
Now i should remind you that while crossing this pass you would easily be blown away by what a wonder could nature produce. It was like a mini valley of flowers on both sides of mountain, kullu valley on one side and parvati valley on another side.
We were charged up completely and then started to trek down to malana.
Now this is bit difficult part of the trek due to its steep slope. After a while my knees couldn't take it, much due to hunger and tiredness. Somehow we managed it to mana where we were welcomed by huge farms of Mango-Weed. Its one of the most amazing fragrance i could remember till now. ON both sides were farms of cannabis, and local men and women working, t was the ongoing Harvesting season.
Now malana is one of the most mysterious villages of himachal pradesh to be known.
The myth is that when alexander came to india, few of its soldiers were left behind who settled here,  and people here are believed to be his descendants.
Villagers os malana depend on cannabis cultivation for their primary source of occupation and produce a local variety of hash called malign cream which is famous around world for its taste and high.
Malana is also know to has one of the oldest form of democracy. They have their own legal system which doesn't apply anywhere else.
People of malana consider them to belong to higher caste and thus abstain from touching any outsider or even letting them in their home as it is considered to be impure.
Their temple has a clear warning mentioned that outsiders entering th e temple would be fined with Rs.5000 which is the cost of sacrificing two goats to purify the temple.
With their odd rules and customs still it draws a huge no. of travellers from around the globe. You could see families segregated with their roles. Men working in th e fields mostly, women getting the harvest from the fields and the whole families including children as small as 10 years old rubbing hashish sitting peacefully all-day long.
After 2 days of stay in malana, we trekked down trough the main route for malign which is hardly an hour away from the nearest road , where you could board a bus till Kullu.
Filled with memories and ecstasy in our minds we picked up our bike back from naggar and rode back to kangra, feeling proud for a trip to be remembered forever.