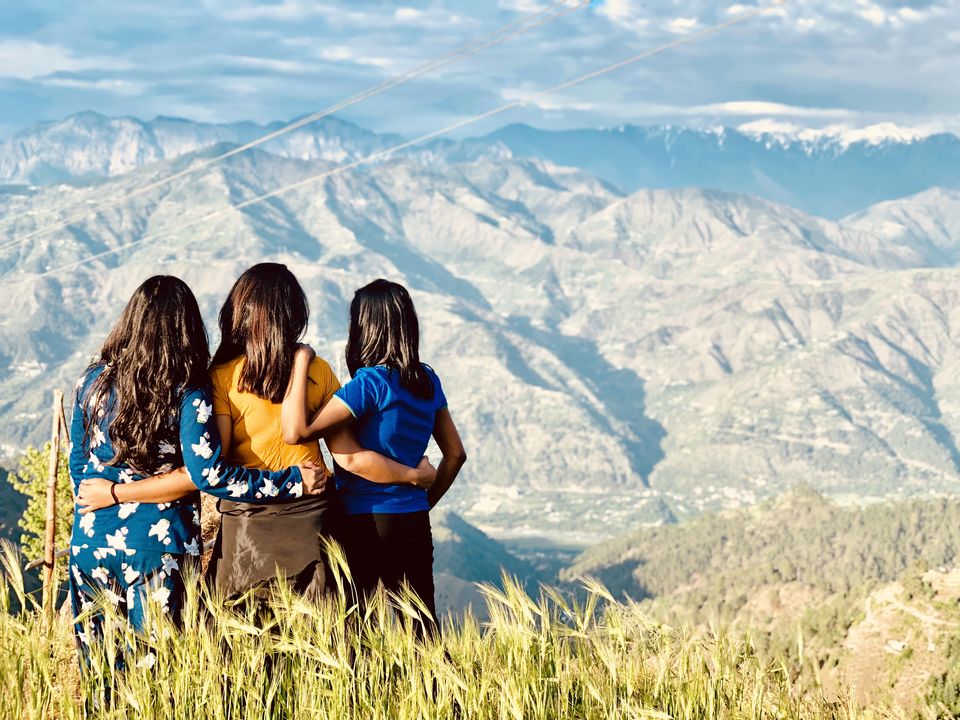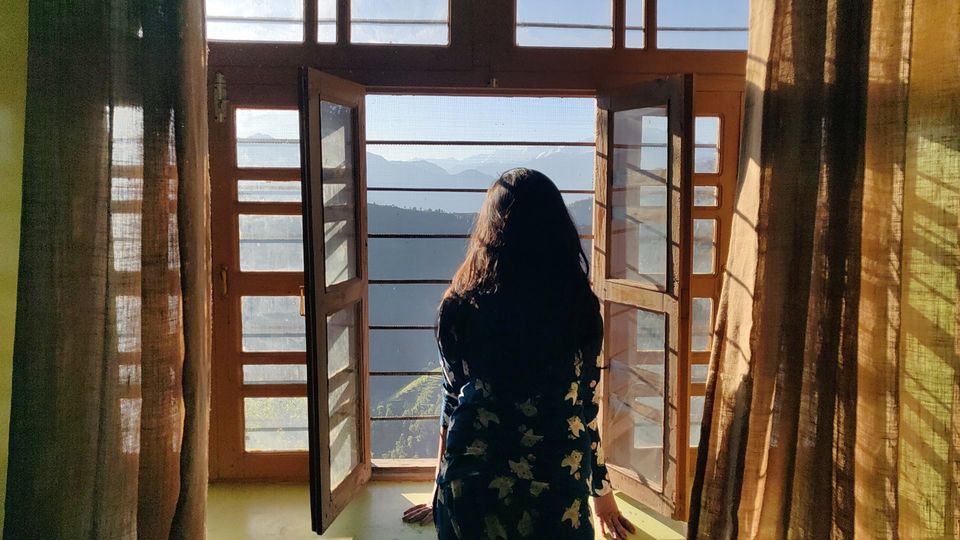 Which destination comes in your mind when you think of Himachal Pradesh?Kasol? Kasauli? Or Manali? Let's be honest, for most of us, going to Himachal means going to MANALI. But I experienced the true beauty and hospitality of Himachal when I visited this quaint village, Bhiloli, also known as Mystic Village. I have also attached the link of my VLOG on Mystic Village at the end. Do check it out!
As soon as I heard the name, I wanted to know more about the place. So, without wasting a microsecond, I googled it! And, what I found surprised me. It wasn't an ordinary village. It was a community village that provided authentic Himachali experience to its guests. And this information pushed me enough to get a booking at this place. Trust me, it was a life-changing experience.
Where is Mystic Village?
Nestled away at a distance of 2 Kms from Khajjiar, Mystic Village - an offbeat place in Himachal stands clad in lush greenery and is surrounded by mountains on all sides.
It is a part of NotOnMap, an organization that provides travellers with an amazing staycation and one of its kind travel experience in lesser known parts of India. Mystic village is 200 years old village and one of the best-kept secrets of nature. It is a well crafted community village, where you get to live with locals in their own house and get to enjoy the local cuisine.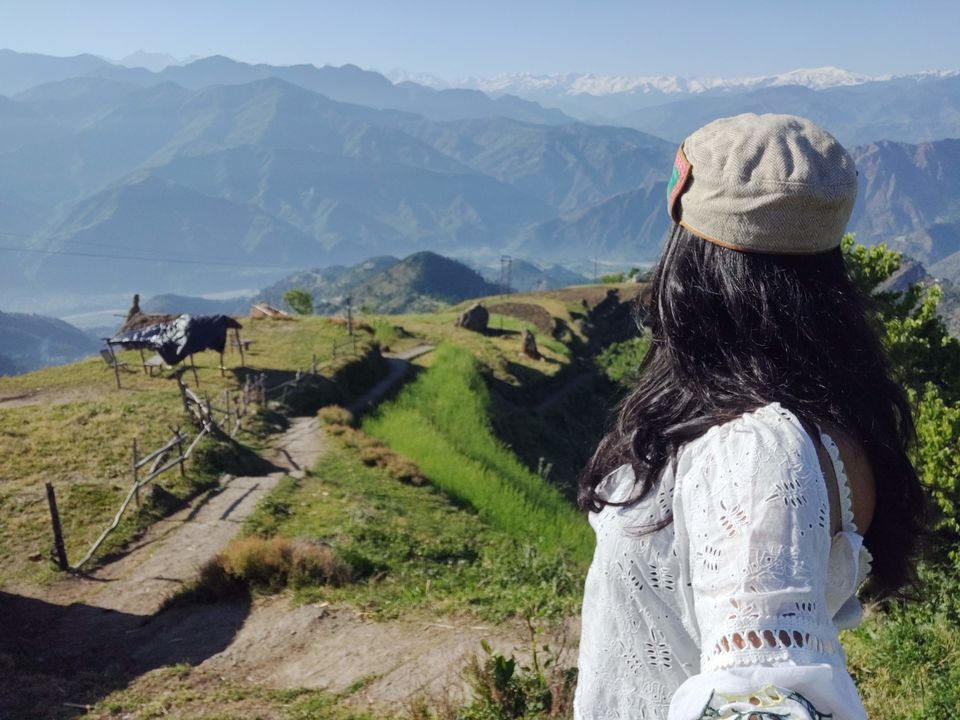 Beyond luxury, close to humanity
If you are someone who is habitual to the amenities and luxury of a hotel, then it is not the right place for you. But if you are a true wanderer who wants to experience the world as it is raw and real - Mystic Village is your destination. Here villagers are not neighbours to each other, instead, they consider themselves as one big family and hence they work together to earn their livelihood by providing accommodation to tourists. Their hospitality is so great that the moment you step in the village, you'll feel that you are at home.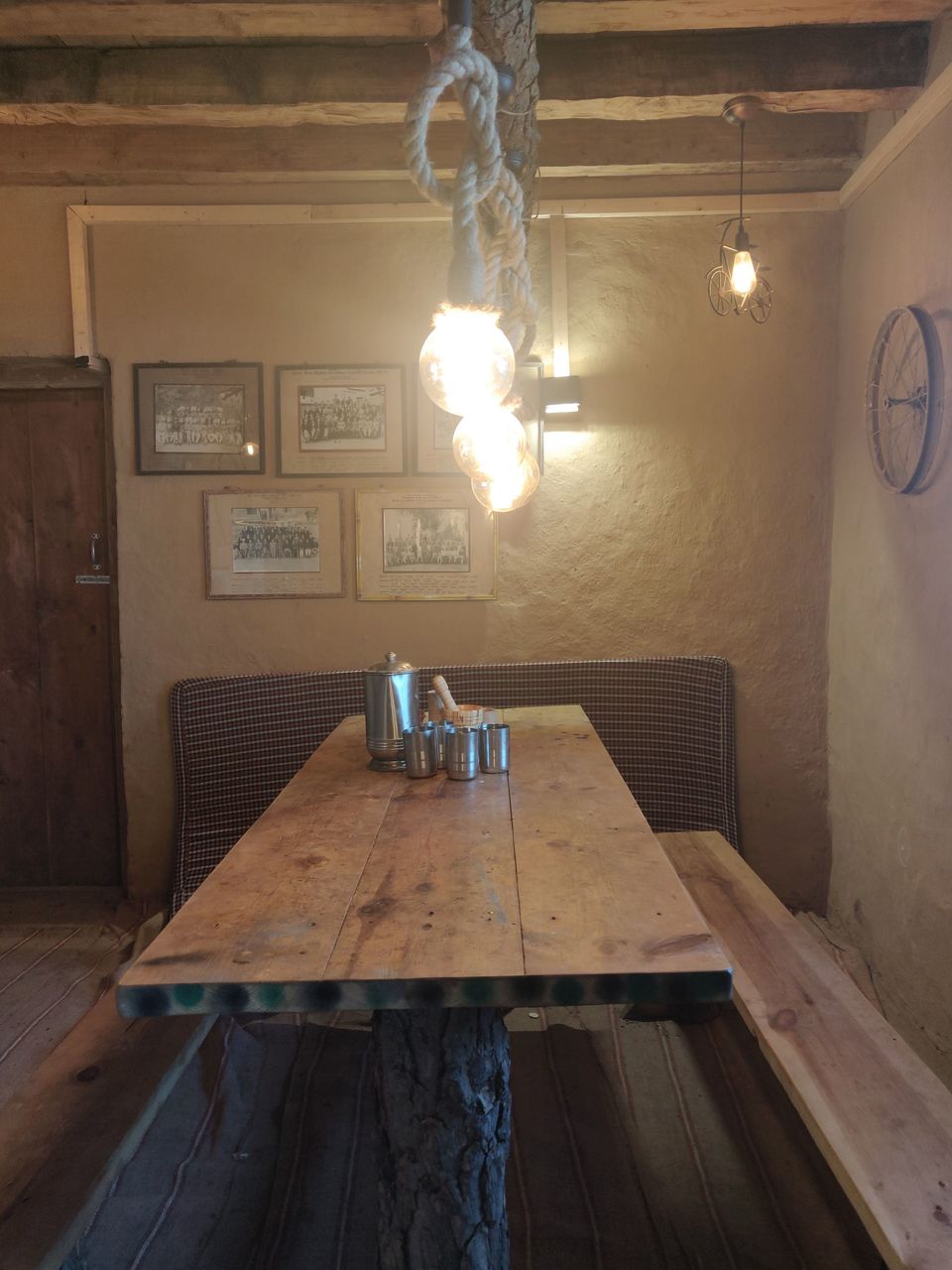 5 things to do in Mystic Village
Witness Sunrise and Sunset
Sit on the wooden bench early in the morning with a hot cup of chai in your hand and watch the sun rising from behind the mountains, spreading its rays all over deodar trees, making them shimmer in the golden light.
And sunsets at Mystic Village are even more beautiful. As the sun ebbs behind the mountains, the sky changes its colour from blue to crimson red to orange to fuschia and it is a sight to behold.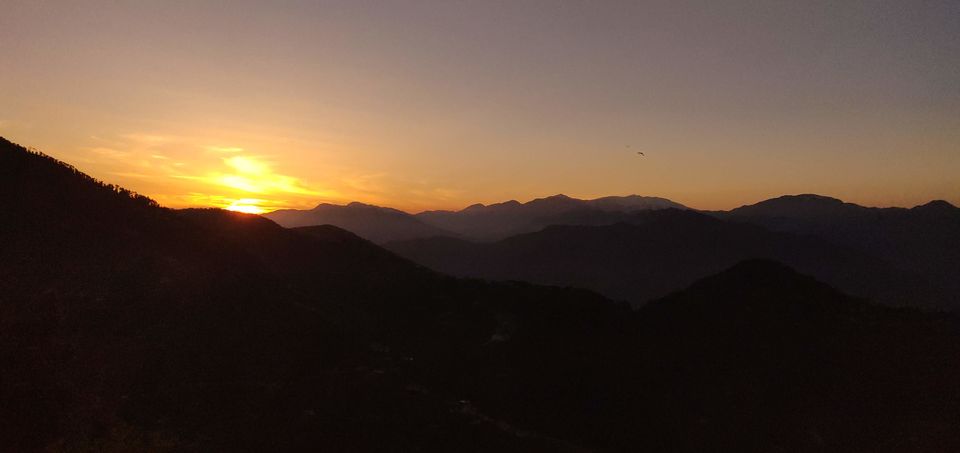 2. Delve into the authentic Himachali food
One of the highlights of Mystic village was its scrumptious Himachali food that is cooked on "Chullhas" and served in clay utensils to give you an authentic taste. The menu isn't fixed, they pick fresh vegetables from the farm and make delicious food for you. Price for food is Rs.250/meal.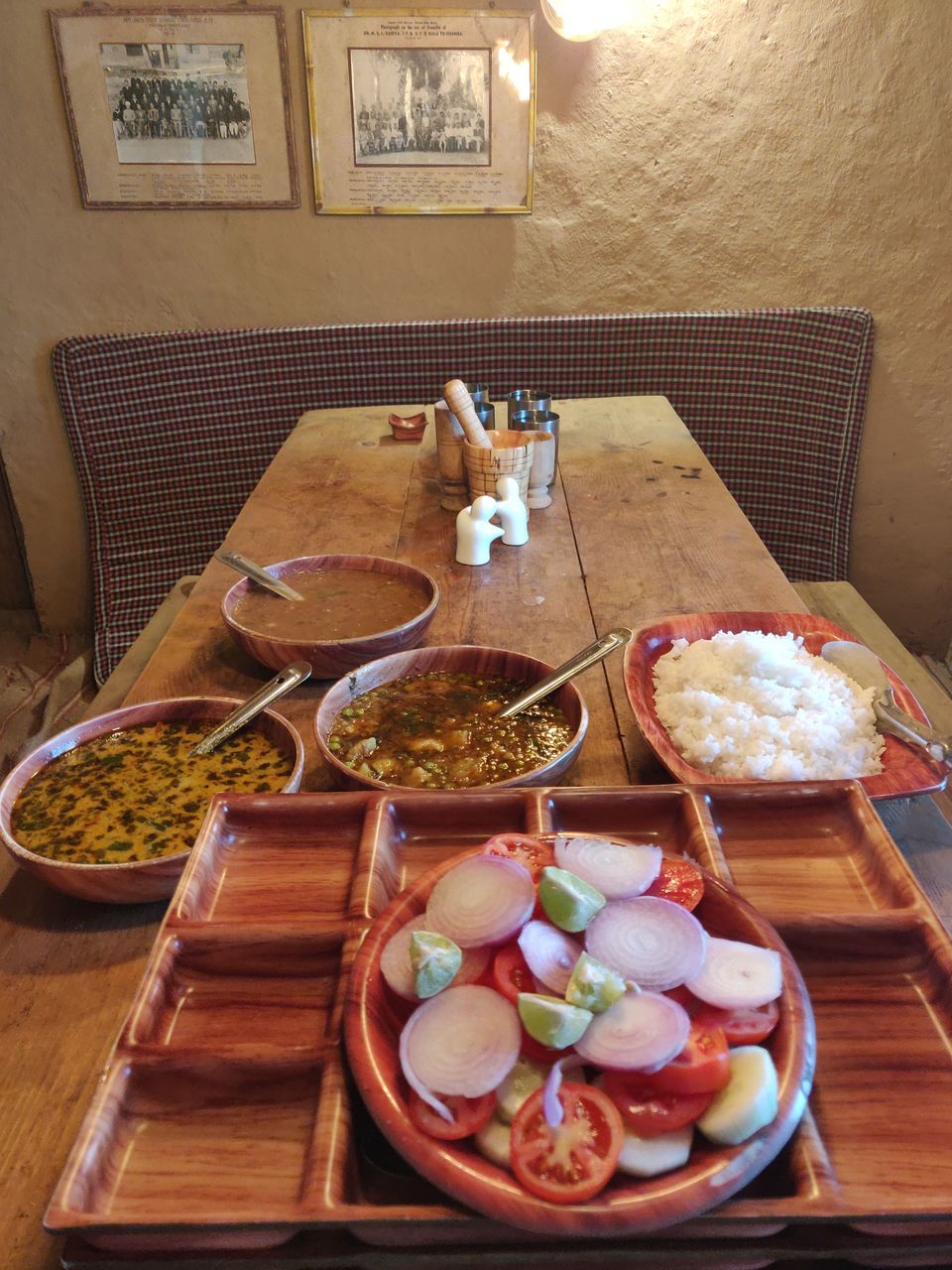 Interact with locals
Not many places give you a chance to interact with locals but Mystic Village is an exception. Locals here are not shy, they interact with you, trek with you and even dance with you. Without a doubt, the people of Mystic Village are the humblest people I have ever met.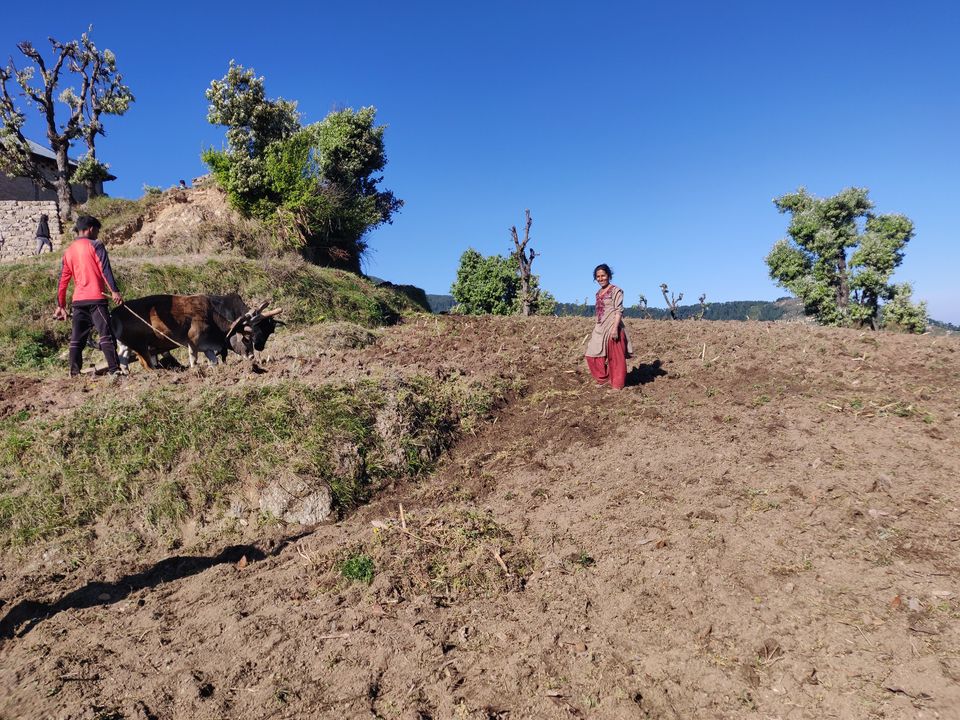 Trek and reach to the top
Mystic Village is situated on a Mountain top and hence offers myriad of trekking options. Even, in order to reach Mystic Village, you need to cover a trek from Rota Village/Chamba which is an experience in itself. So, if you are a trekking enthusiast, you will have many trails to uncover.
Explore famous tourist points nearby
Though many people do not know about Mystic Village, it is its location that makes it a more promising destination in Himachal Pradesh. With Khajjiar, Kalatop Sanctuary (where Loootera was shot) and Chamba just a few kilometres away, Mystic Village offers you a chance to explore all the touristy places while living in a secluded area. And no matter if you are in a group or solo, one person from the village will be there to usher you to these places.
Best Season to Visit Mystic Village
Mystic Village is different in every season. During winters, the whole town is clad in snow. During Monsoon, clouds float so beautifully that it feels like heaven. And, during the summers, the town will be filled with the cool breeze, azure sky and best views ever. Hence, every season is the best season to visit Mystic Village.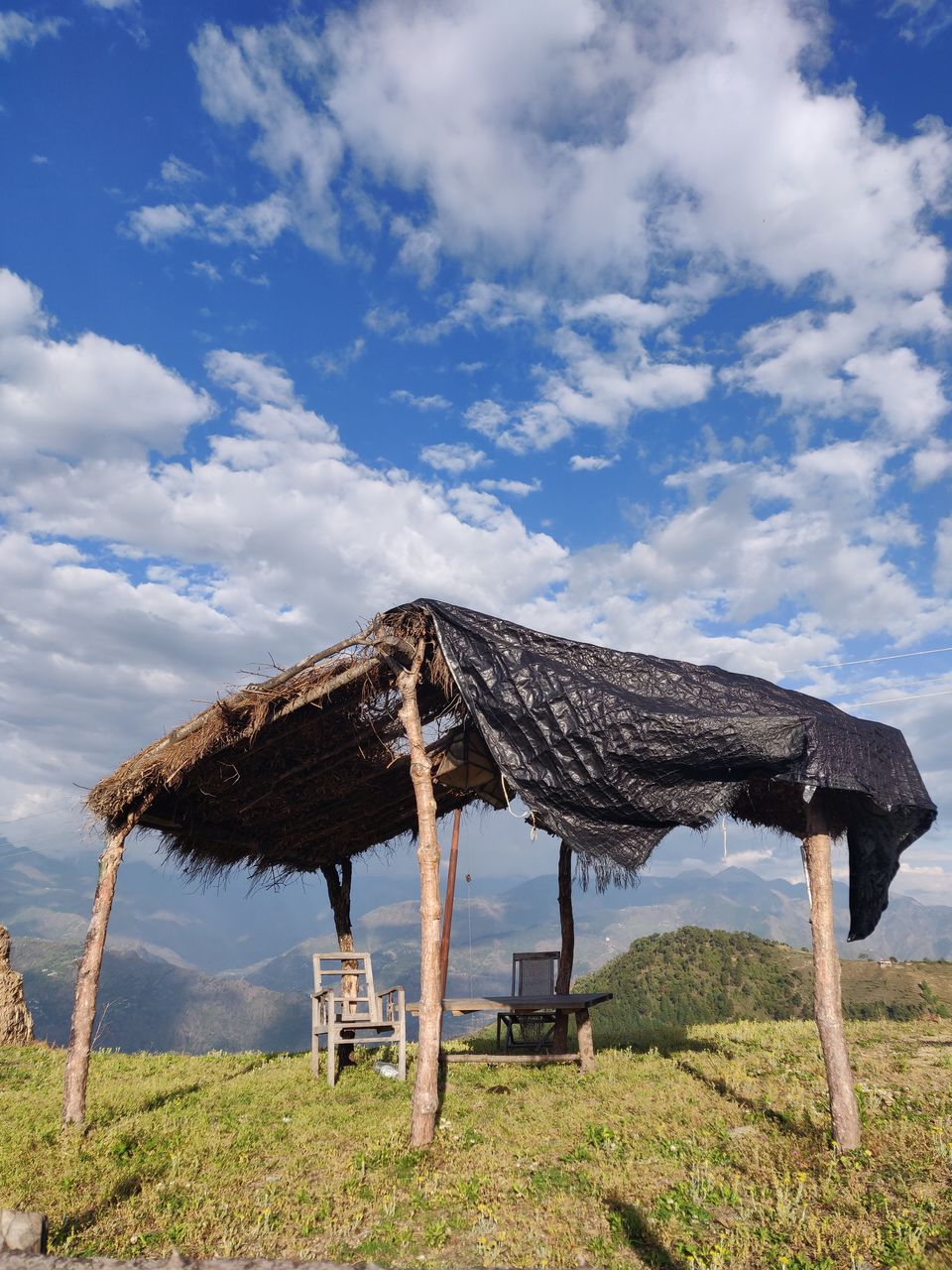 How To Reach Mystic Village?
In order to reach Mystic Village, you must first reach to Pathankot. From there you can take a bus to Dalhousie. And from Dalhousie, take a taxi to Rota Village or bus to Khajjiar. And from Rota Village, you have to trek for 2 kms to reach to your destination. Do not underestimate this trek. It may seem easy in the beginning, but it eventually turns narrow and steeper. You may get tired many times on the way, but when you reach this offbeat place in Himachal, you will realise it was worth every effort.
Things that you must carry for Mystic Village Trek:
1. Trekking Shoes
2. Proper woollen clothes (in winters)
3. Light woollen clothes (during summers and Monsoon)
4. A sunscreen
5. Raincoat during Monsoon Medicines
PS: Do not worry about the trek because somebody from Mystic Village will definitely come to accompany you on your trek. They even carry your luggage. Have a fun trek at Mystic Village!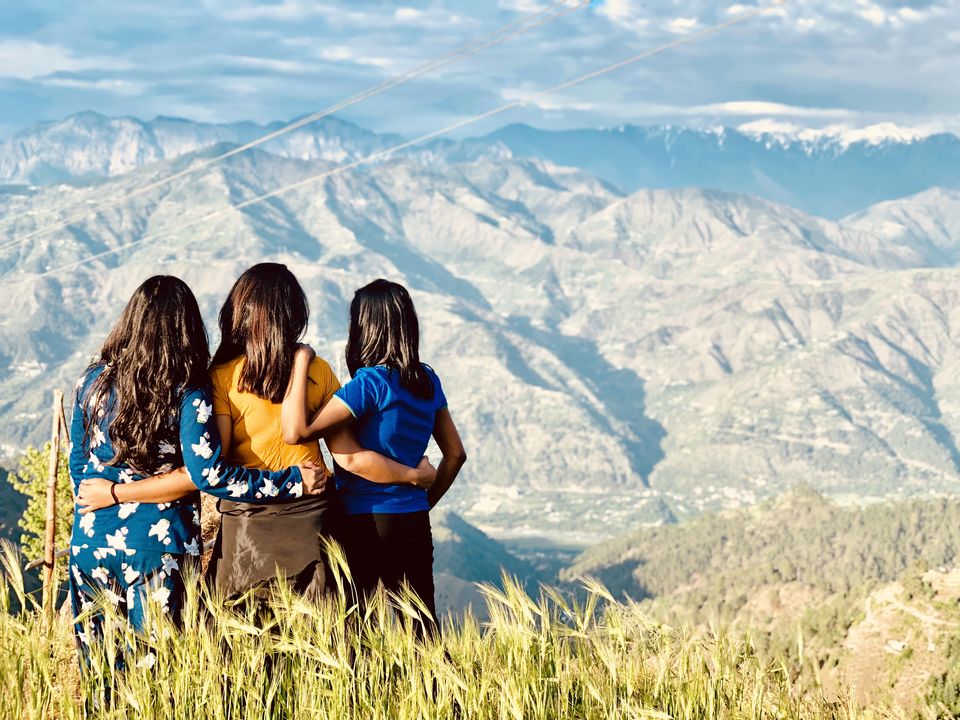 I went with 4 of my friends and stayed there for 3 days. Total trip costed 5,000/person (including everything). All pictures are clicked by me except the last one in which i have given the credit to my friend, Pijush.
I have also made a Vlog on Mystic Village. In case you want to have a look, click on the link below
Hope you have enjoy reading the blog and watching Vlog. Happy Traveling