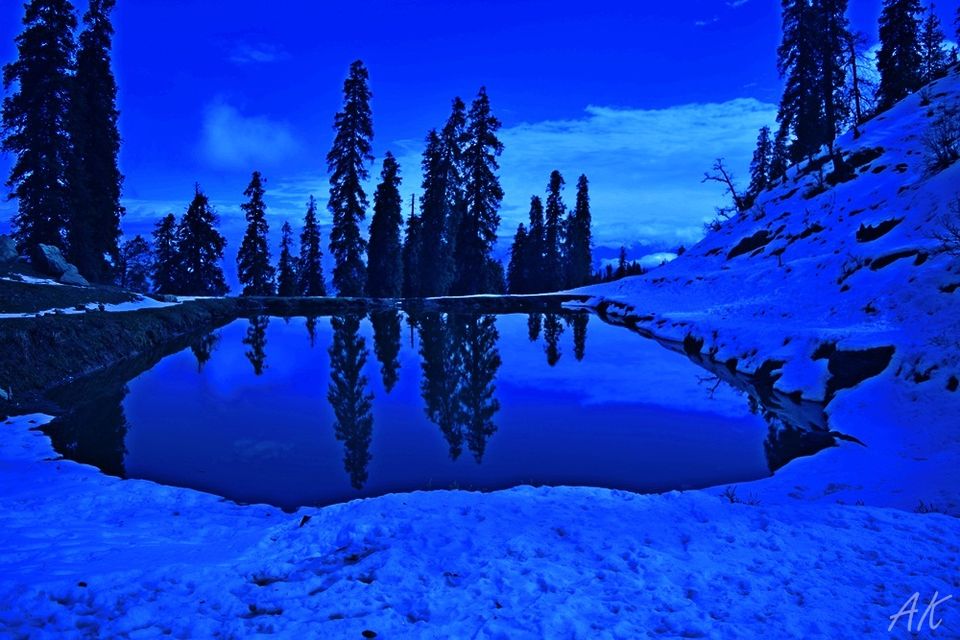 Himachal Pradesh is the land of mysteries. The more you try to explore it, the more distant it keeps getting. The crowded touristy areas of Manali, Kasol and Mcleodganj have a lot left to explore. Although, it is a good thing that only a few with adventurous spirit dare to reach these places.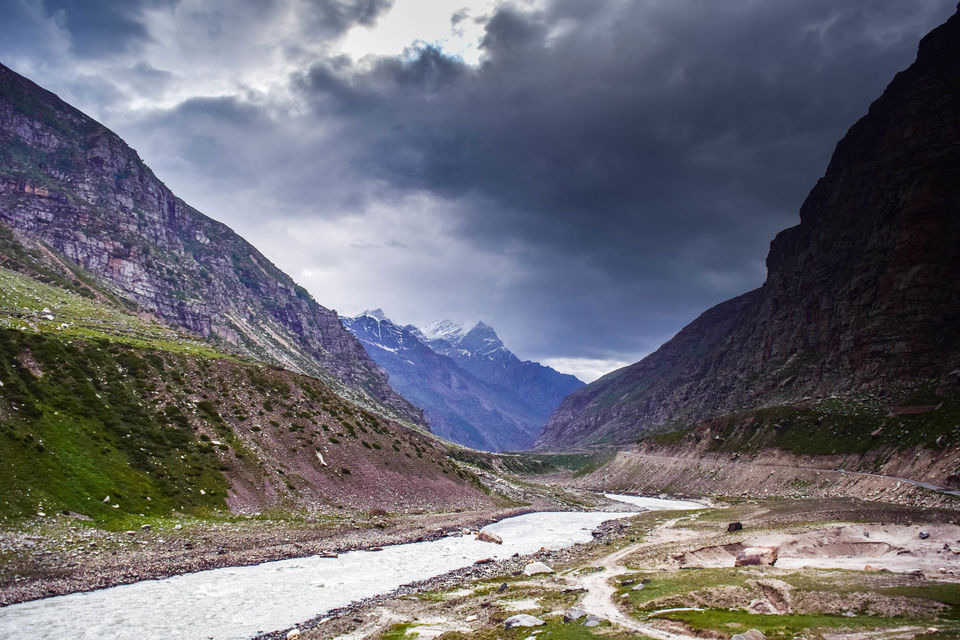 Of many landscapes and natural wonders of Himachal Pradesh, its lakes are the most beautiful. While the Prashar, Brigu and Beas Kund are touristy, commercial and easy to approach, there are other lakes located at altitudes on the level almost similar to Pangong.
If you have a true spirit of adventurer and wish to explore the serene side of Himachal then here are some beautiful lakes waiting for your arrival.
Sopona Lake
Filled with scenic charms and Himalayan wonders, Spiti hides several high altitude lakes and most of which are rarely explored. Among these destinations, Sopona Lake is something worth visiting. Located at the height of 4100 meters approx, Sopona lake is located above the remote twin villages of Mane.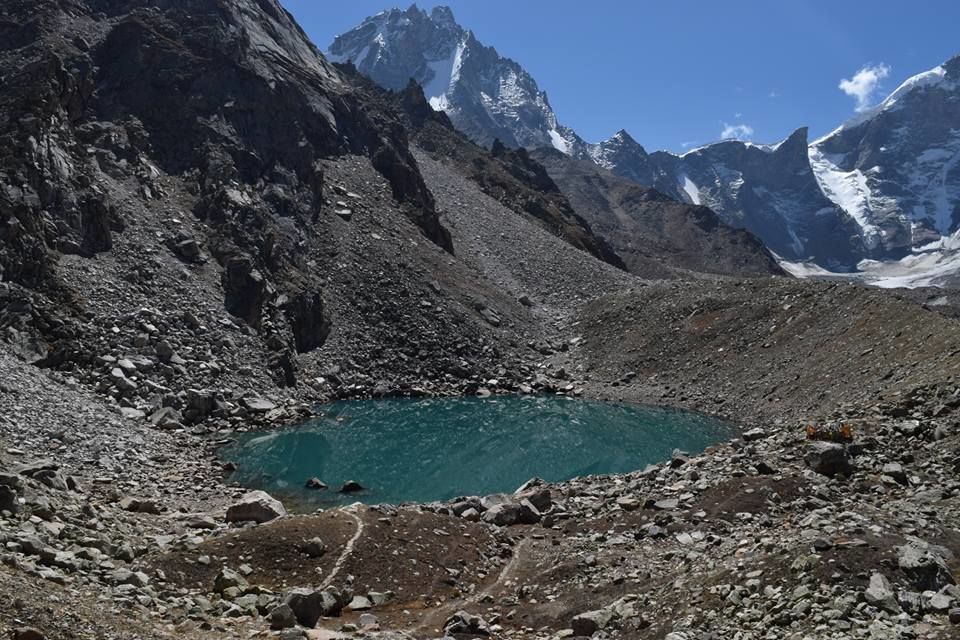 Basic Info – To visit this lake, one needs to drive till Maneyogma from where it takes 4 hours to reach this lake. The best time to visit this lake is in summers.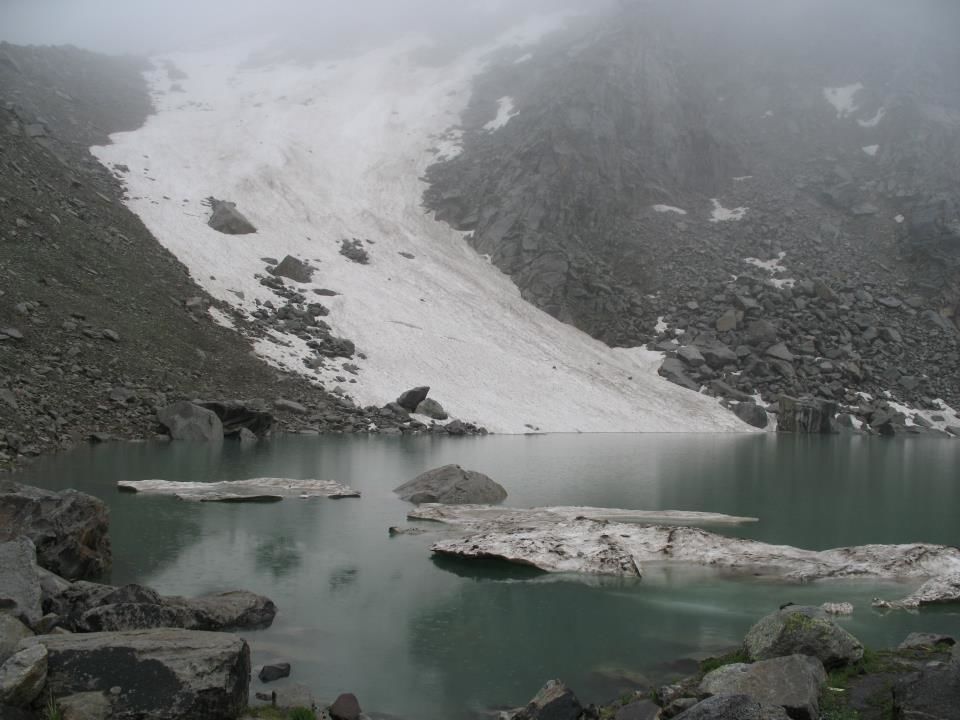 Neelkanth Mahadev resembles the color of Lord Shiva's throat. Every year, thousands of pilgrims from Lahaul visit this beautiful lake and then return the same day. With them a couple of outsiders join in and try to match their speed. Lahaulis return from the trek the same day, for them walking 35 km in a day sounds like an easy task (I had to trek 25 km in a day after I realized that I left my wallet in hotel after reaching Kheerganga).
Basic Info – Neelkanth Mahadev trek starts from Naingahar village. The lake is located at 4500 meters and women are not allowed to travel here for some unknown reason.
Kara Lake
Located in Kinnaur, Kara Lake is located in Bhaba valley. It takes almost two days to trek till Kara Lake and the route passes through beautiful meadows with Himalayan horses grazing around. The entire trek is filled with gorgeous views of Himalayan Peaks. Kara Lake is one of the few treks that will take you through glaciers even in the summer season.
Basic Info – Kara Lake trek starts from a small village called Kafnu. There are a couple of guest houses that also provide guide for the trek.
Surajtal Lake
Not that hidden but Surajtal is always overlooked because of Chandratal Lake. Good for those who want to explore some place peaceful and serene. Located right next to Baralacha Pass, Surajtal is also the third highest lake of India. Surajtal's backdrop is way more beautiful than any of the lakes in Himachal Pradesh. Surrounded by the gorgeous Zanskar Mountains, it is a treat to experience this kaleidoscope of scenic beauty. This lake is also the source of Bhaga River that flows further to merge into Chandra river.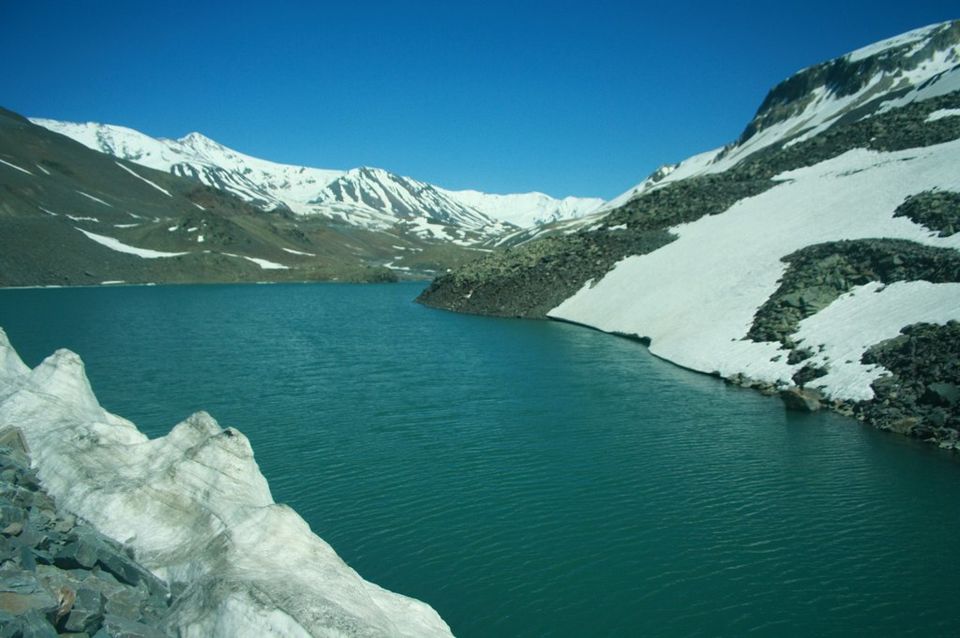 Basic Info – Surajtal is easy to access from Keylong or Sarchu. There is no accommodation available around this lake so it is better to hire a vehicle and reach the lake during sunset or sunrise and then return.
Khajund Lake – In the hinterlands of Chamba, a pristine lake is hidden in the shadows of the Panch Ungal peak (five fingers peak). The Saho village of Chamba is the home to ancient copper mines and the lake is located in its proximity. Khajund Lake is considered the home of Khajli Nag, the ancient serpent god who later moved to Khajiyar Lake. Its trek starts from Bhala Village which is again 3 hours away by a four wheeler. This trek is not advisable for solo travellers as it passes through a thick forest and chances of a Black Bear encounter are very high.
Basic info – Stay options are present in Chamba and you can find simple stay homes in nearby villages.
Chakund Lake and Chaurasi ka Dal – Dalhousie is famous for the Khajjiar Lake but a small drive and trek will take you to a more pristine piece of waterbody in Chamba. Chakund Lake is a small trek that starts from Kiri Village in Chamba. The trek passes through a barren piece of land and then presents you with a gorgeous meadow where this lake is located.
Further trek from here will take you to another gorgeous lake known as Chaurasi ka Dal. This lake is dedicated to Mahakali and it takes two days to reach here.
Basic info – Chakund Lake's trek starts from Kiri Village. Stay options are limited to Chamba and nearby places. You can stay in Gujjar settlements on your way to the lake.
Dashaur Lake – Dashaur Lake is a small trek from Rohtang. This lake is tucked in between the high mountains ranges of Dhauldhars and Central Himalayas. Its trek starts from Rani Nallah and its takes around 3 to 4 hours to reach here. Dashaur Lake is coloured in the bluest of the blue that you can imagine.
Basic info – One needs to drive upto Rani Nallah and then find the route that will lead to the lake. This lake is located at a height of 4200 meters and is generally covered in snow.
Saryolsar Lake – Most of the people who visit Jalori Pass either travel forward or return to Tirthan Valley, but little do they know that there is a small trek that leads to Saryolsar Lake or as locally known, the abode of Budhi Nagin. This trek is open all year round and is best experienced during the winters when the whole route is covered in snow.
Basic Info – The nearest stay option is either Banjar or Jibhi from where buses ply at regular hours and stop at Jalori Pass market. The trek starts from this market and it takes 2 hour to reach the lake.
The summers will arrive in a month and most of the routes will open in no time. The lack of snowfall this year is not a good sign. This year when you travel, make sure that you don't leave your plastic packets and water bottles in the hills. The secrets of mountains are only to be known by those who respect it.
Follow my journey on instagram and my blog
Frequent Searches Leading To This Page:-
himachal tour packages from katra, luxury himachal tour package, himachal tour packages from mumbai for couple, tour package of himachal pradesh, himachal tour travel package