There are times when we are stucked into the monotonous life to such an extent where we forget to breath the fresh air, times when we forget to enjoy the simplicity of life and the times when we just forget to live but only exist.
This rebellious trip to Bir and Mcleodganj came to me when I was on the verge of breakdown.
Being the corporate slave I am for the month of June I still had my targets to achieve but all I need was some fresh air..some isolation..some time to be with my company.
I had two choices either to complete my targets (which mind you never ends in sales) or to take this much needed break but risk my job, So being the rebel I am I chose to go to my home my beloved himalayas (this sudden decision came when I was listening to my favourite song COUNTRY ROADS-John Denver🎶).
That very day with my backpack the necessities survive and only 1500 bucks in my pocket I went straight to Kashmiri gate and took a overnight bus to baijnath which costed me 1200 bucks after which I was just left with 300 bucks and was in a desperate search of ATM which ended in Baijnath.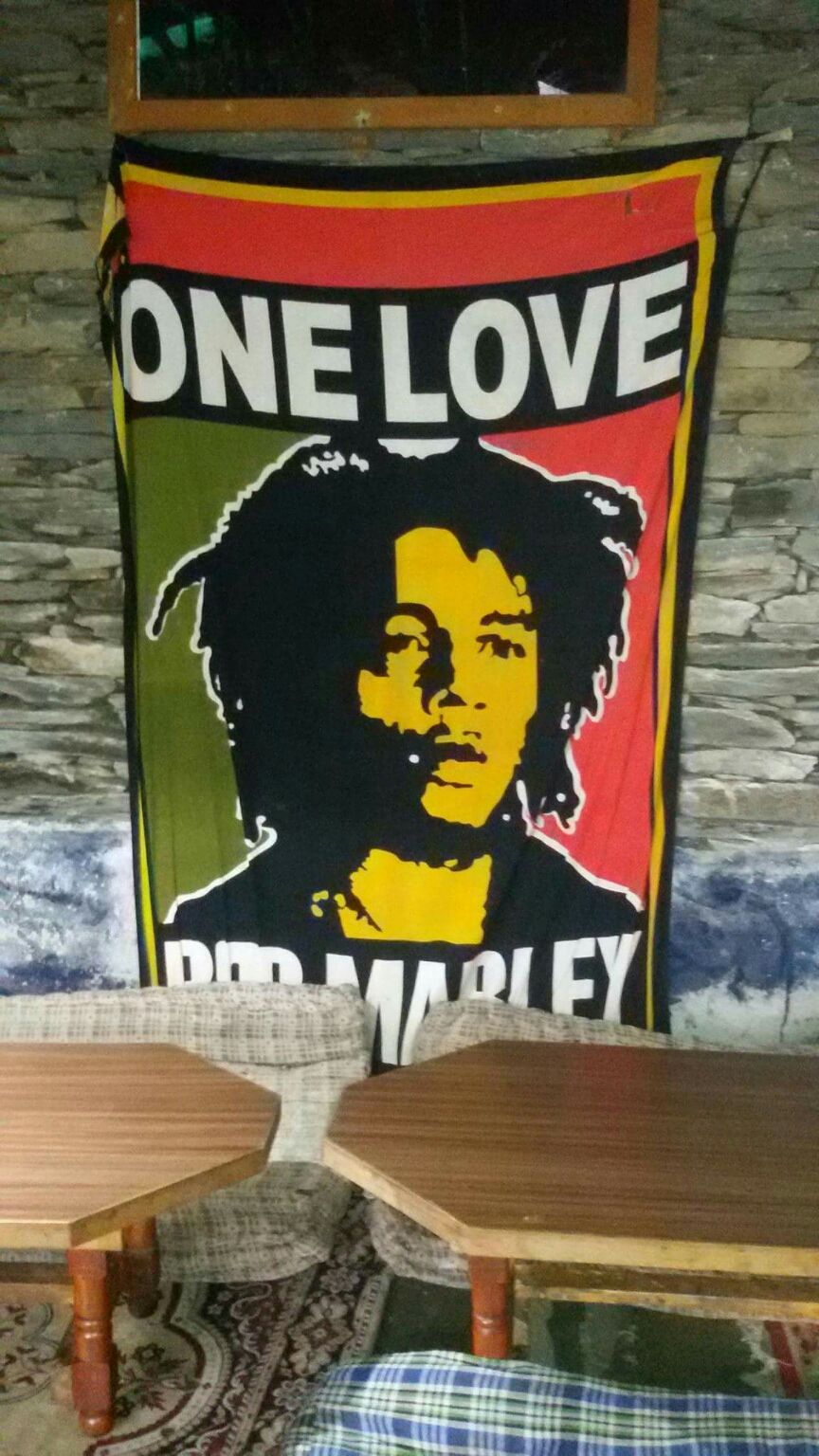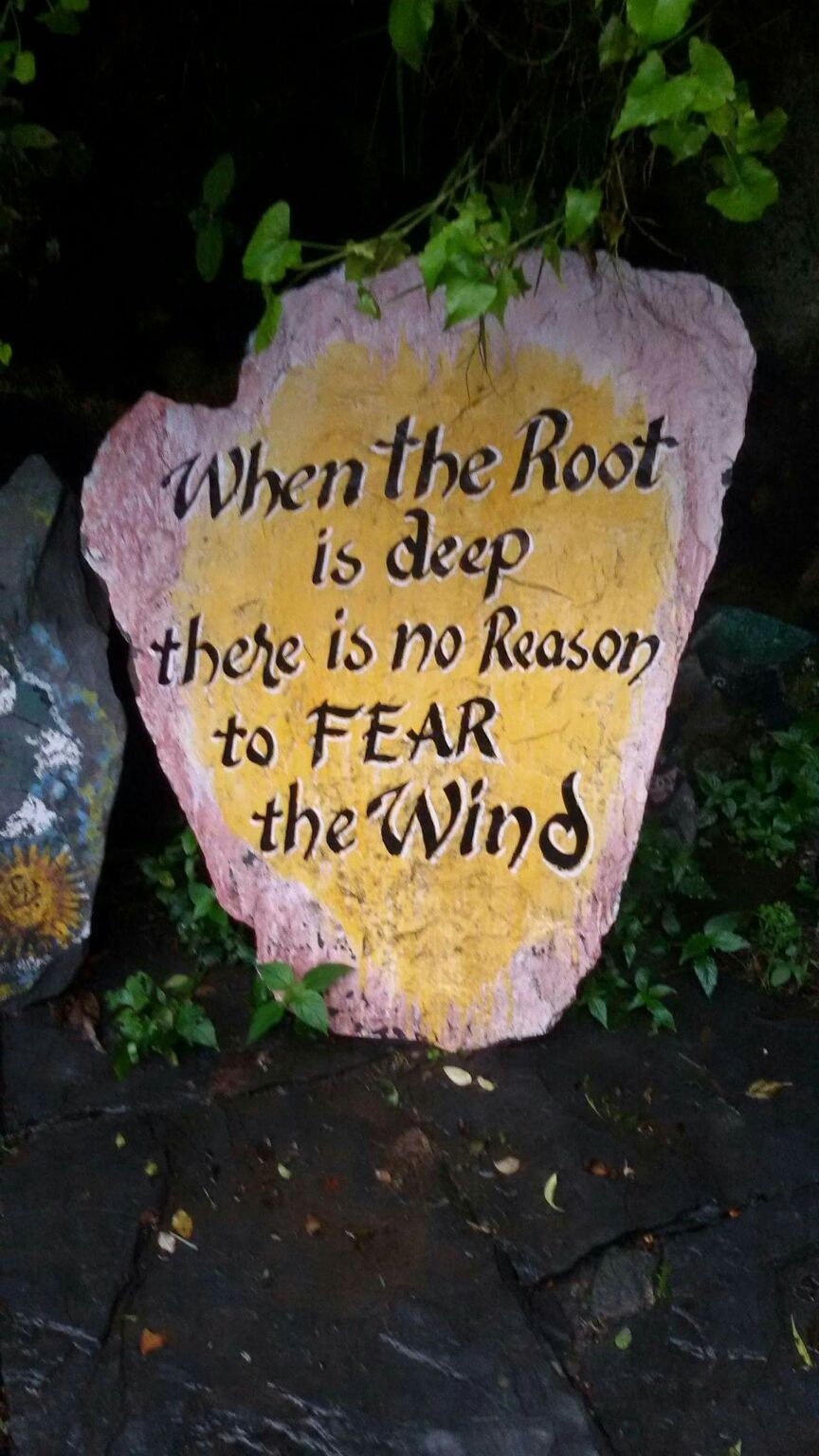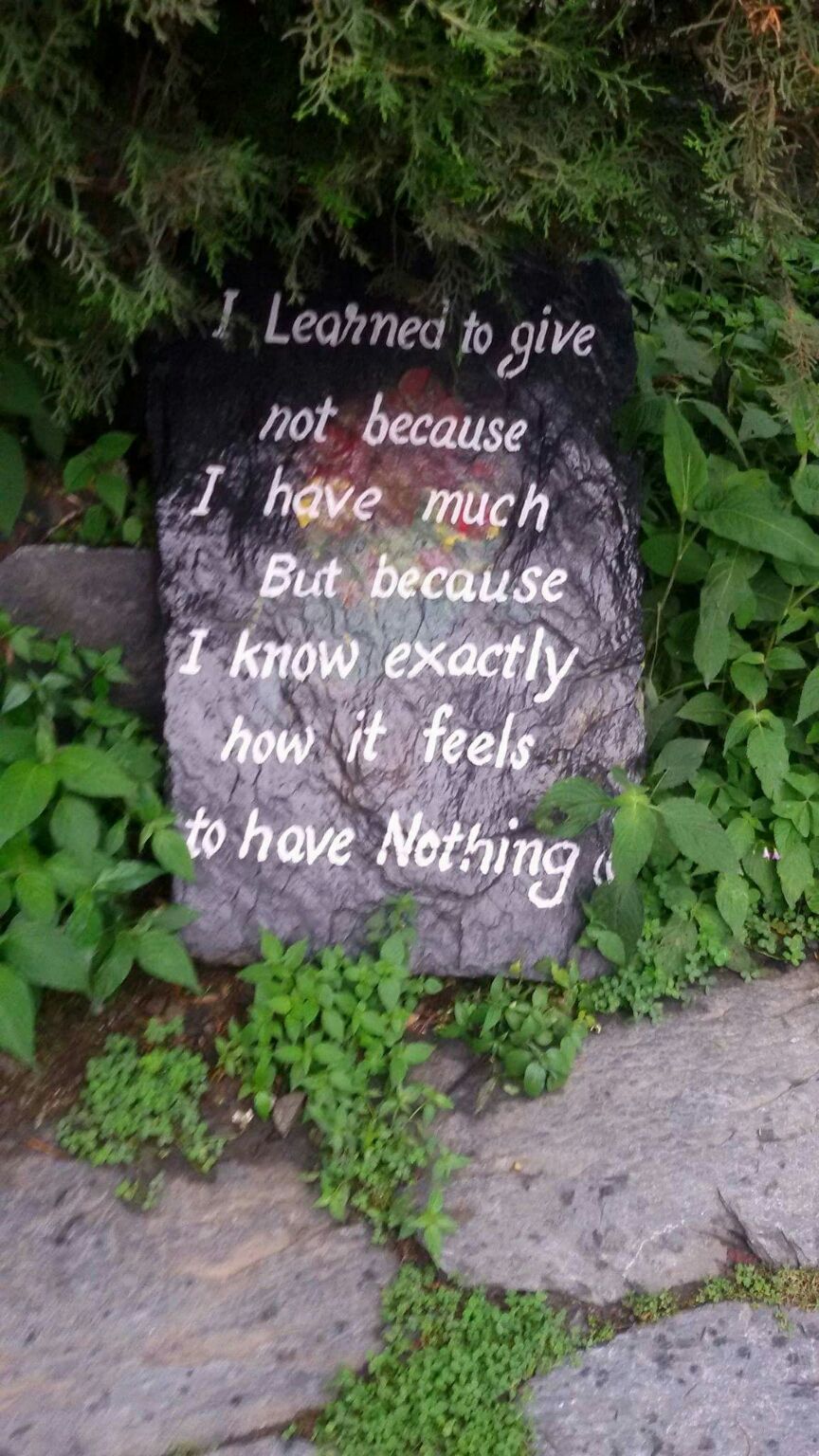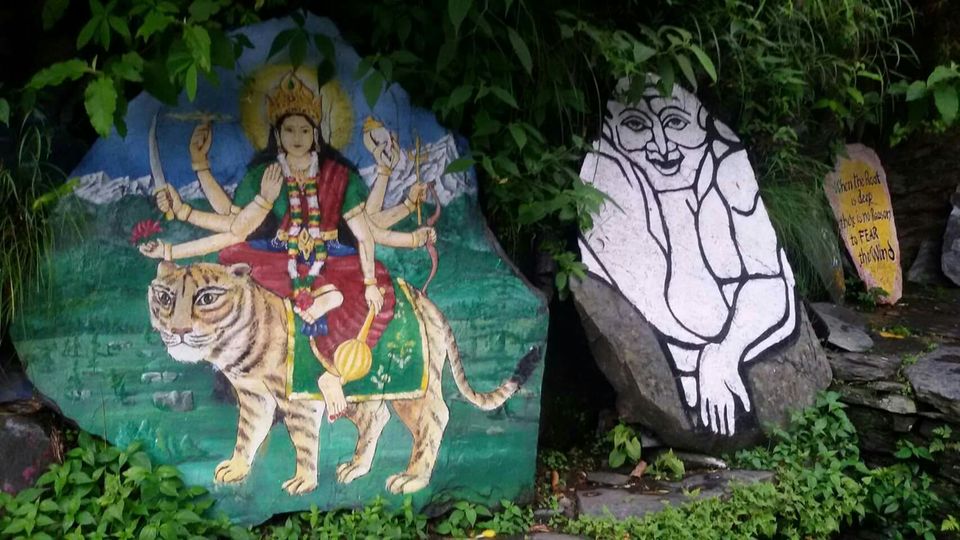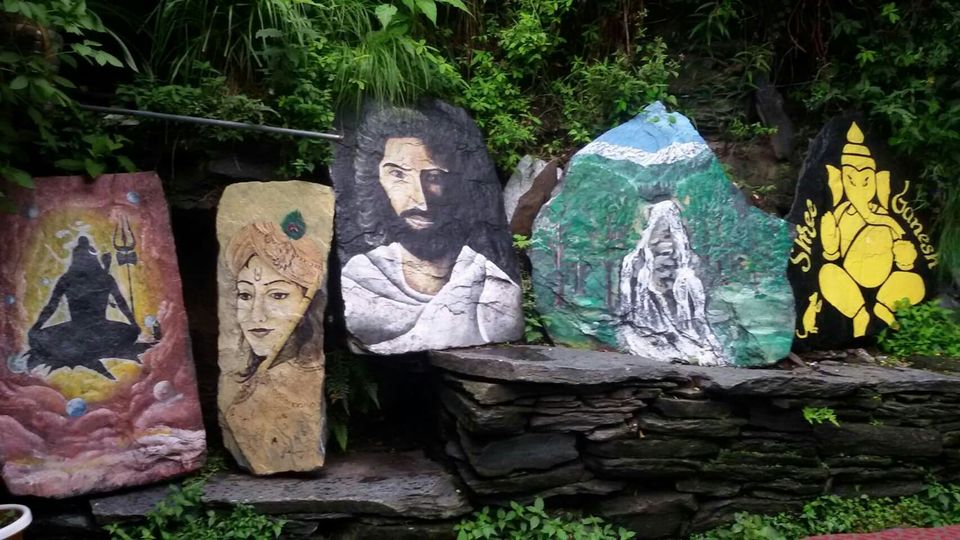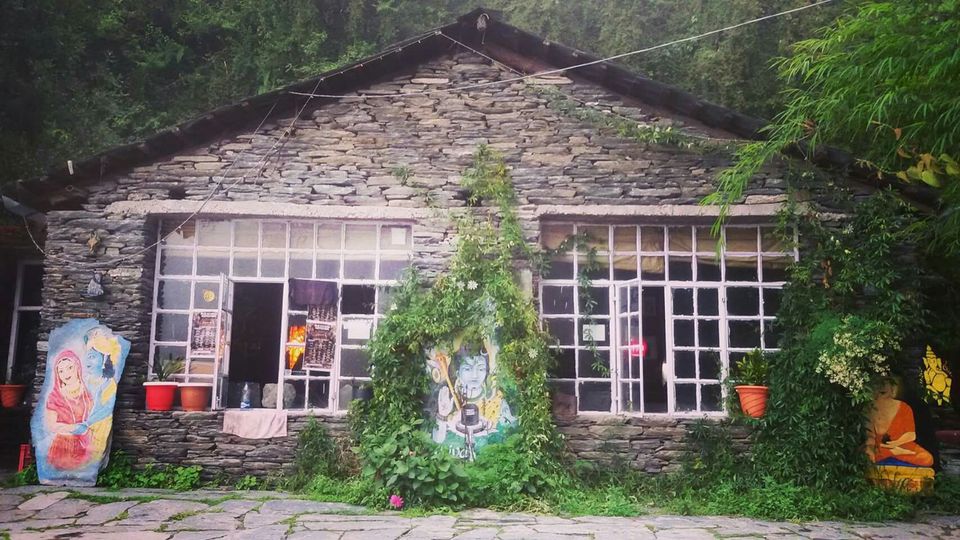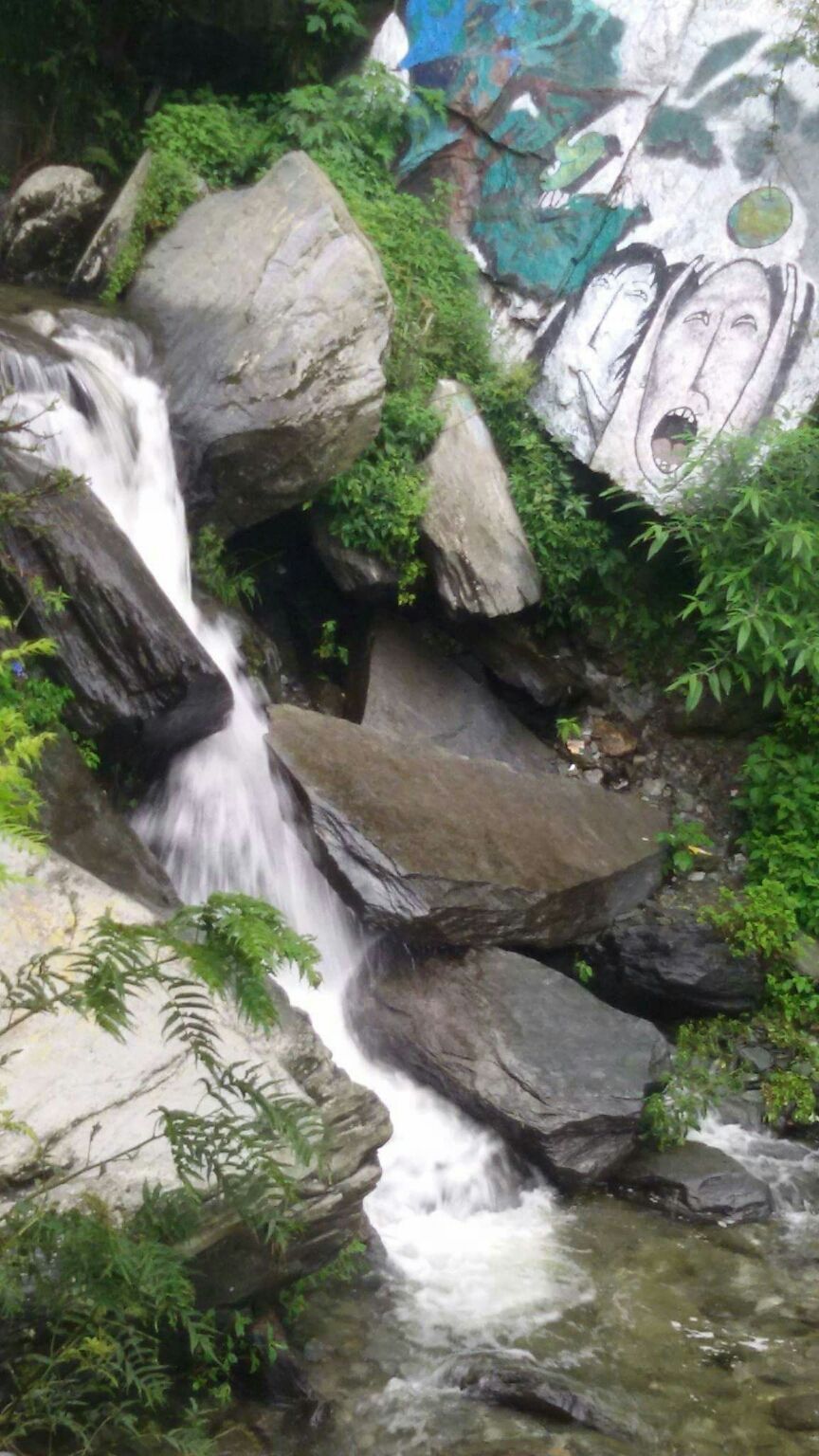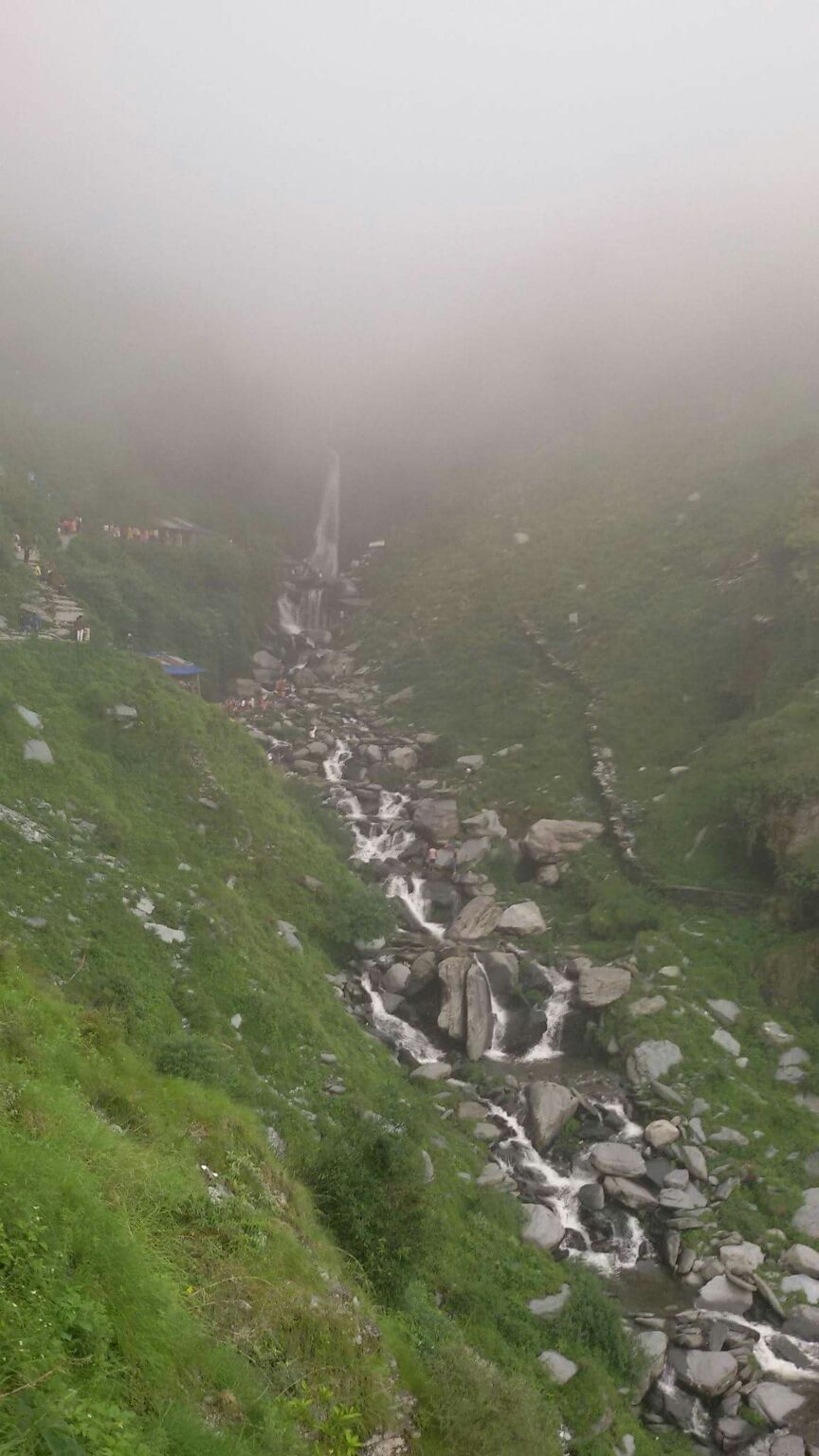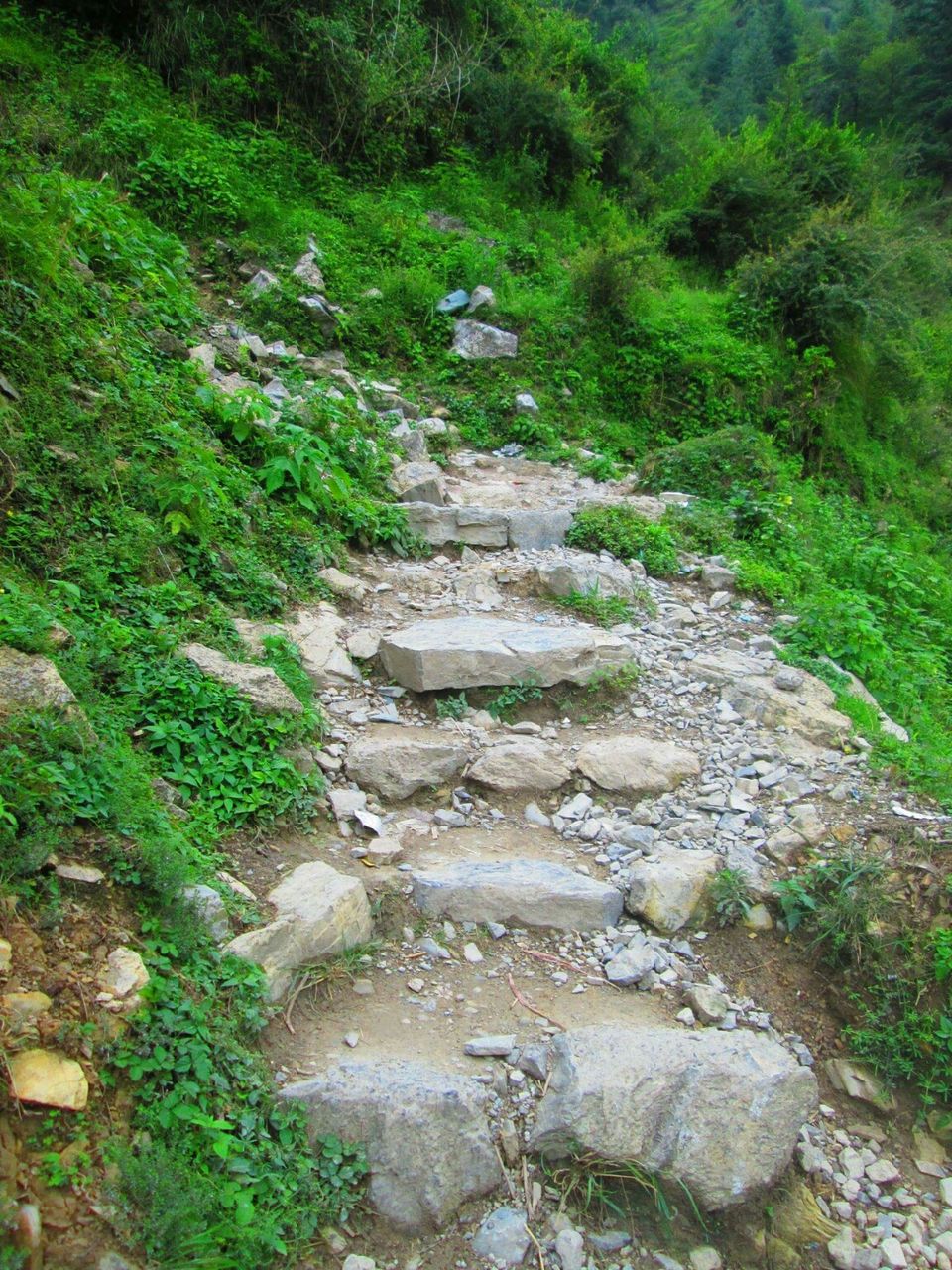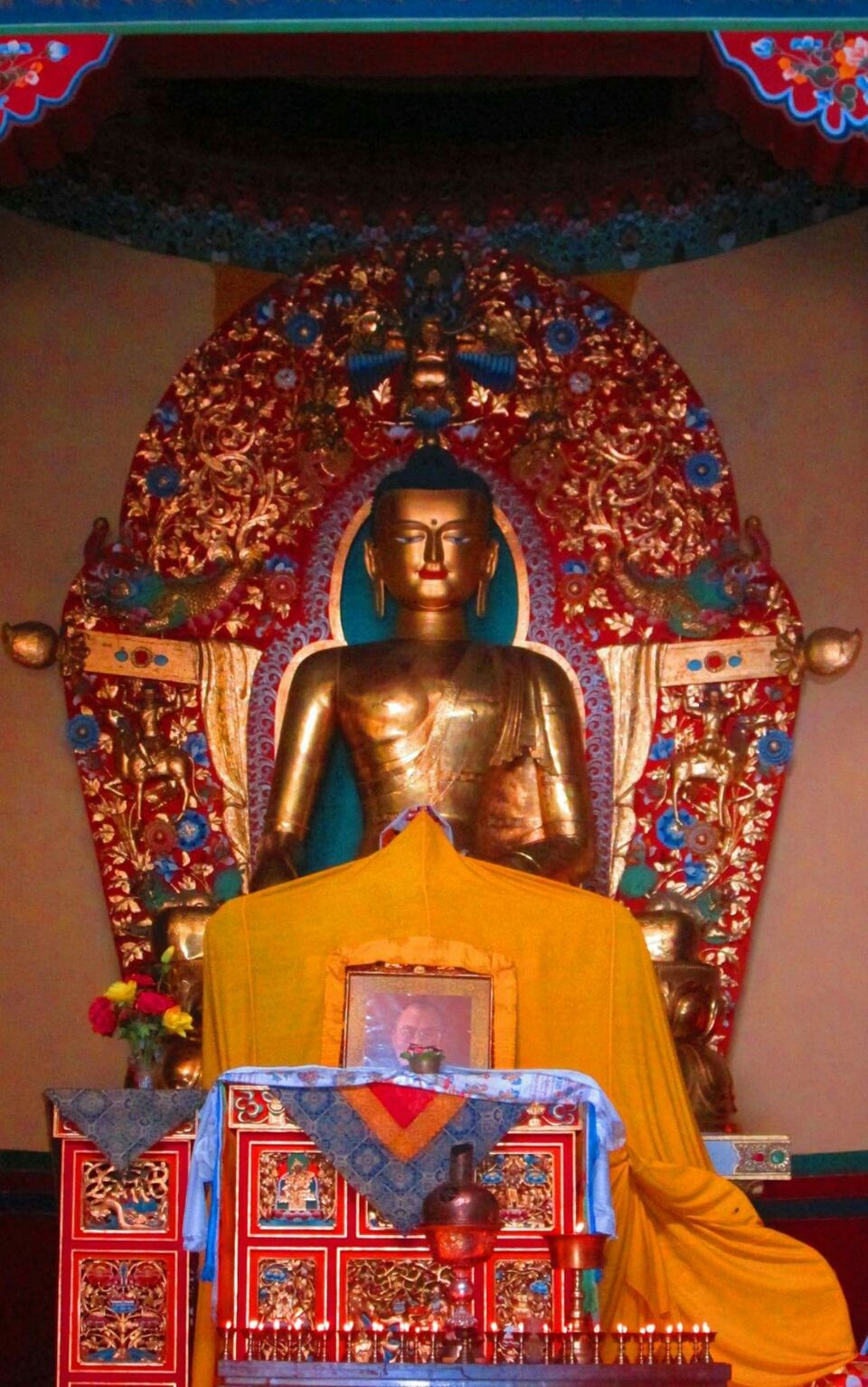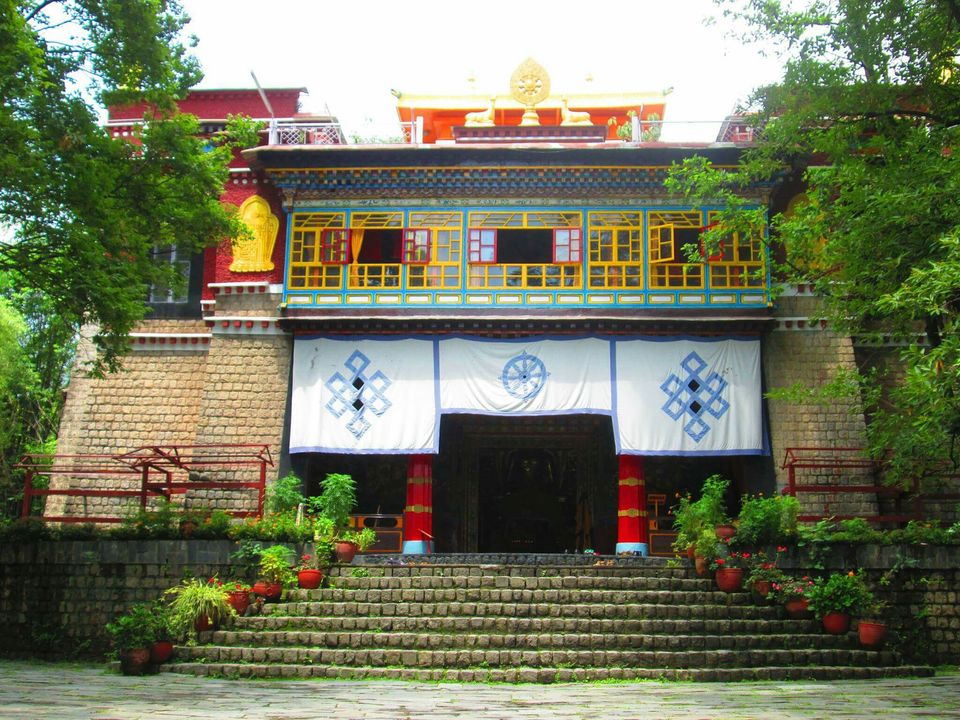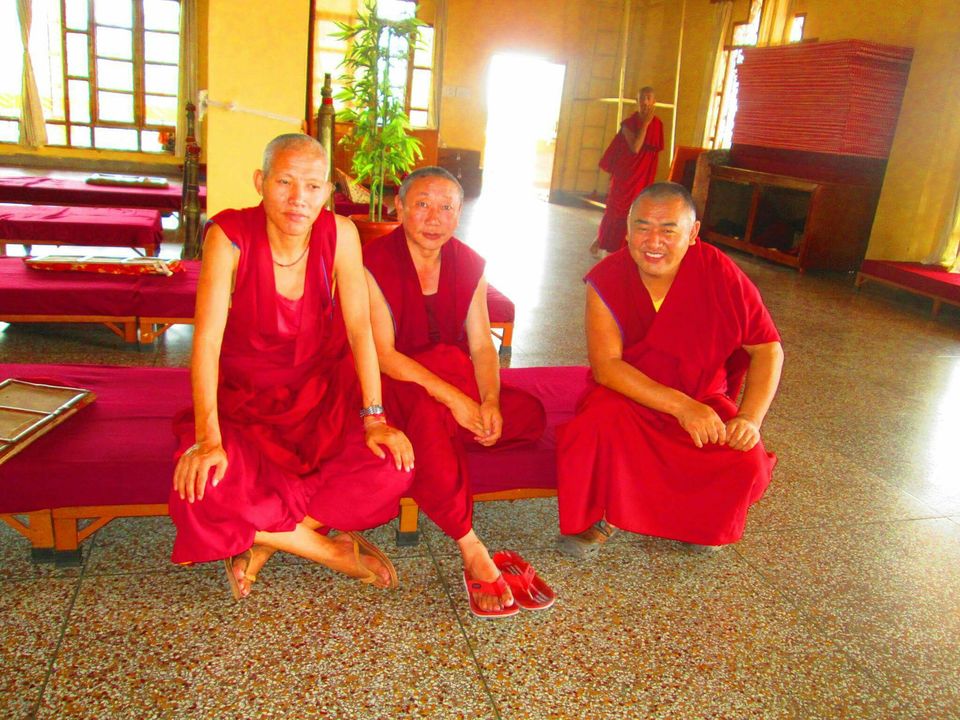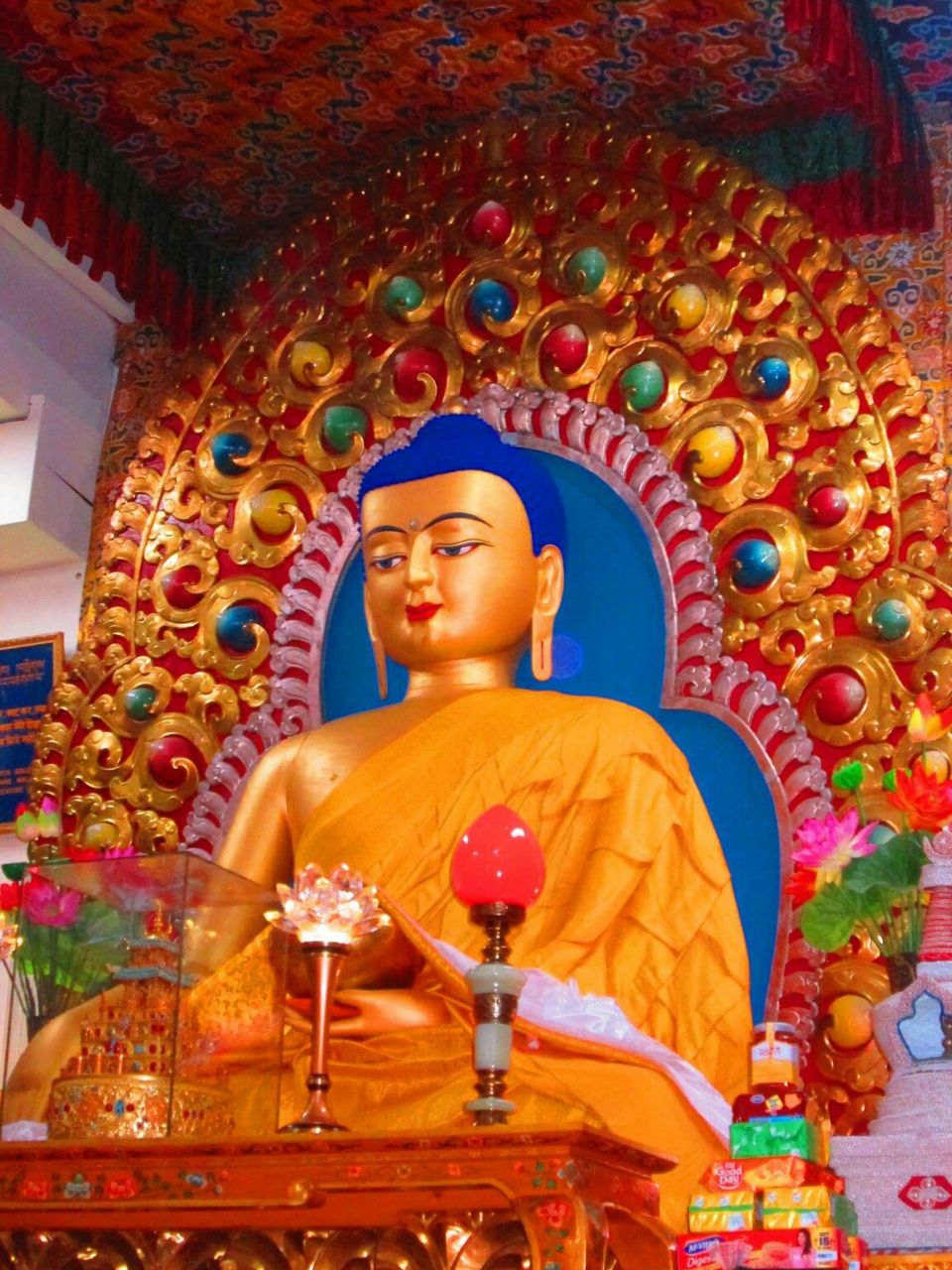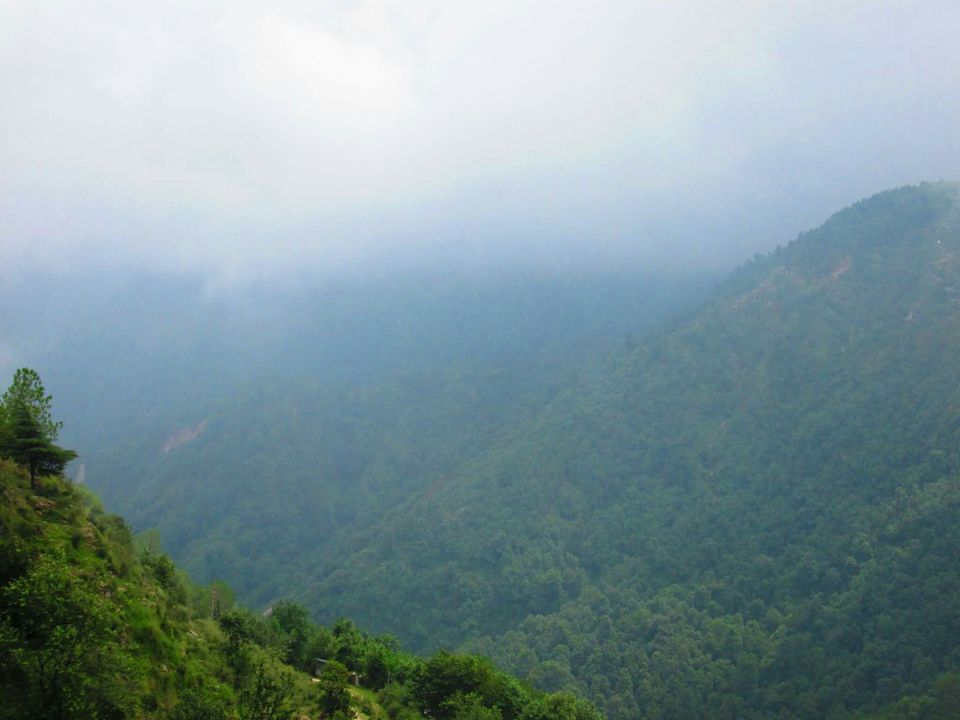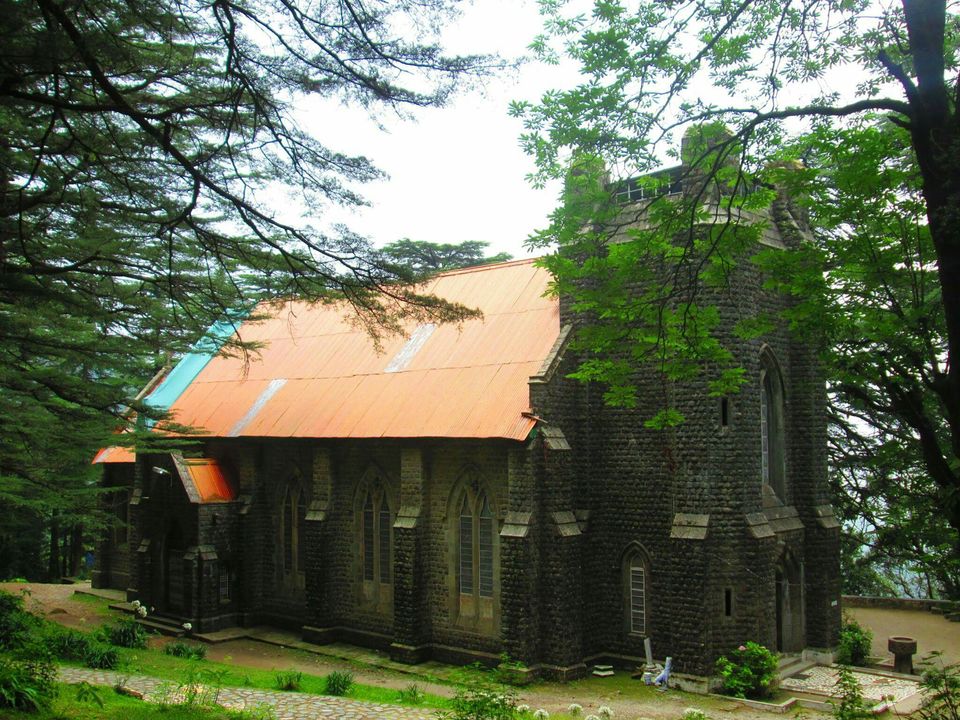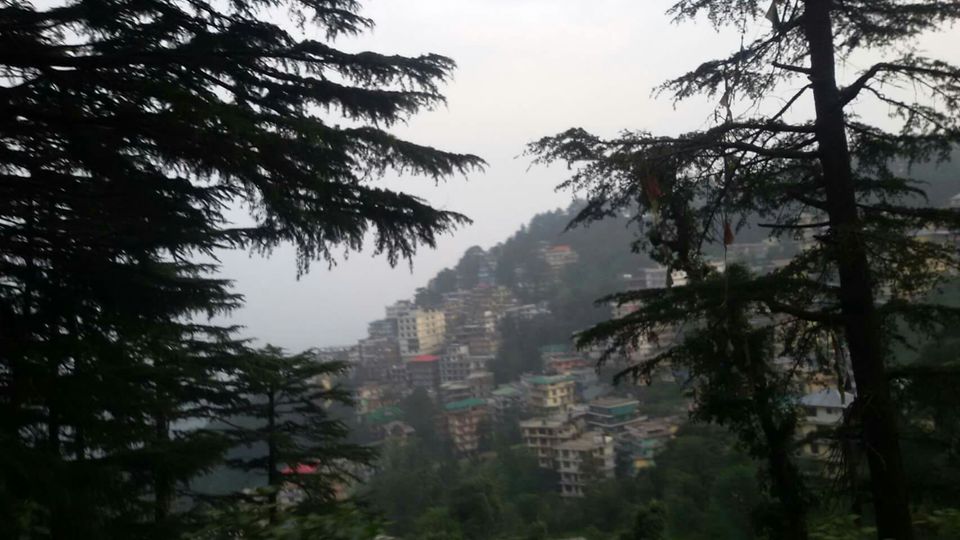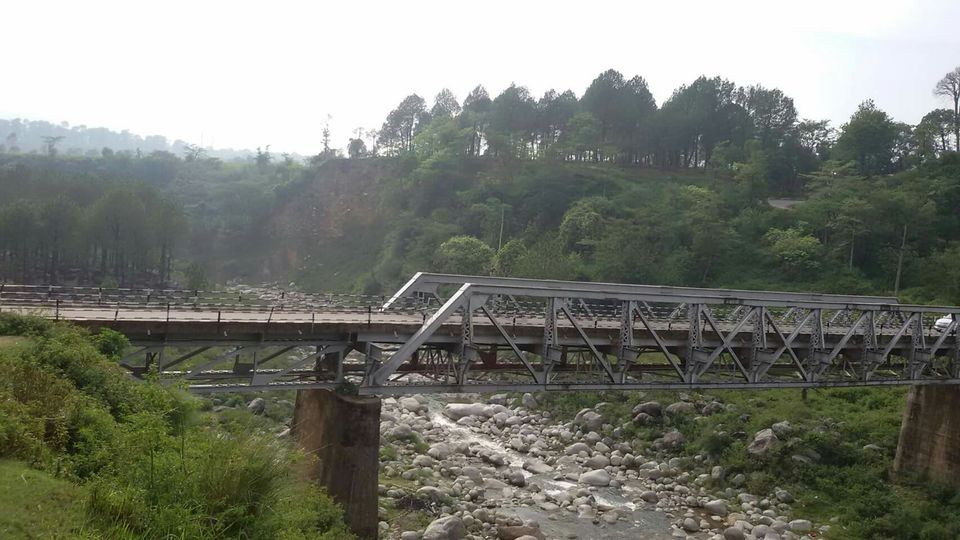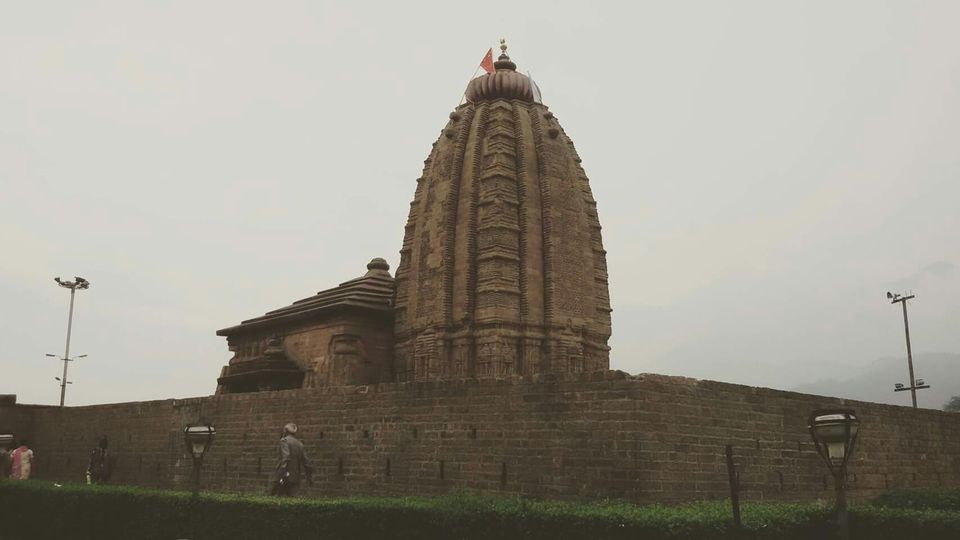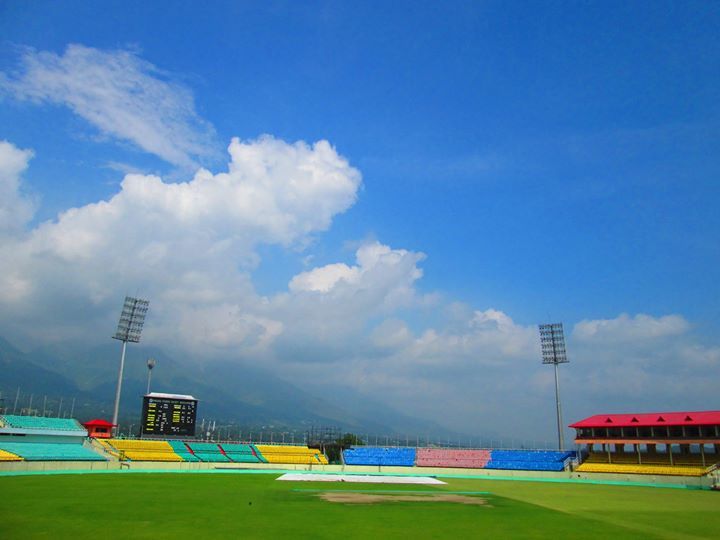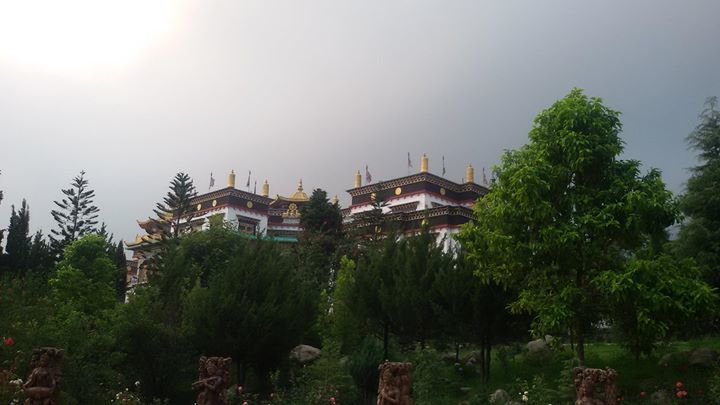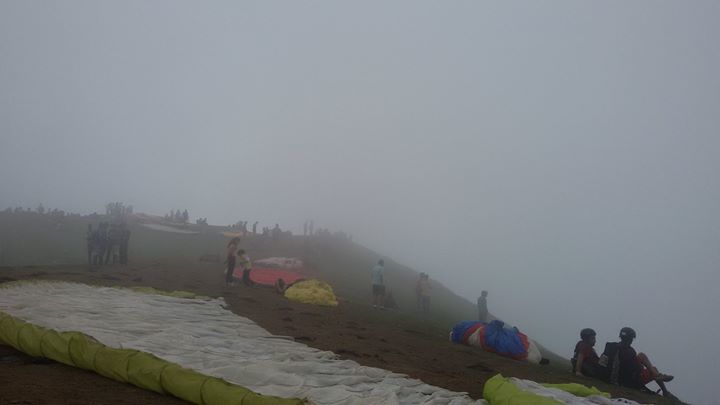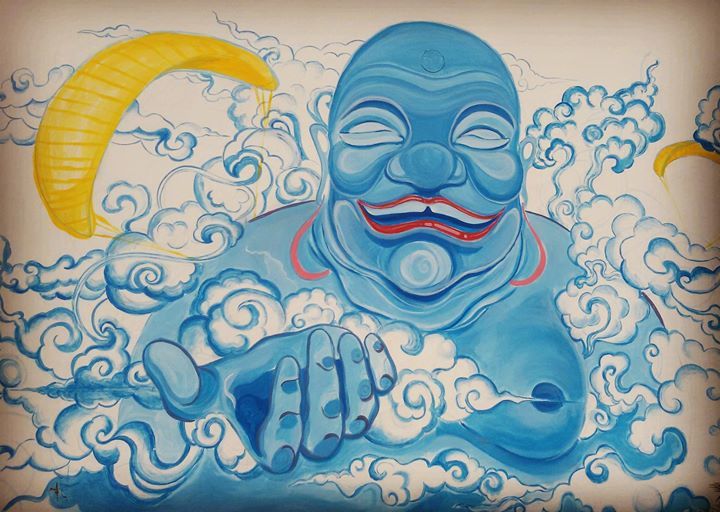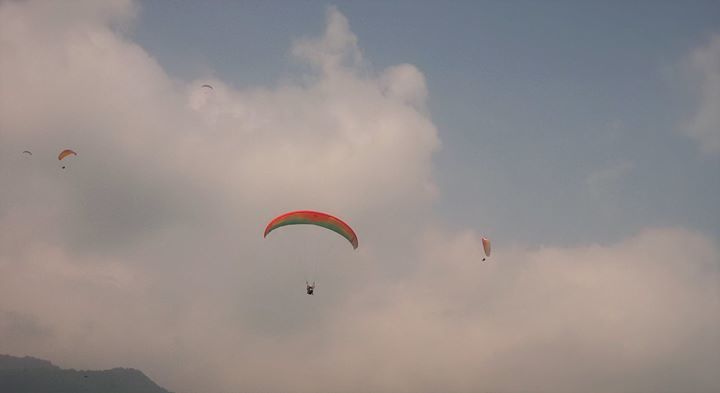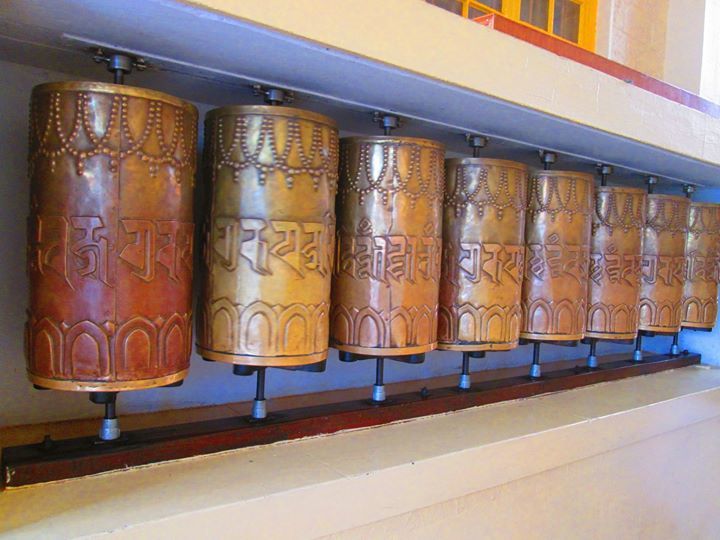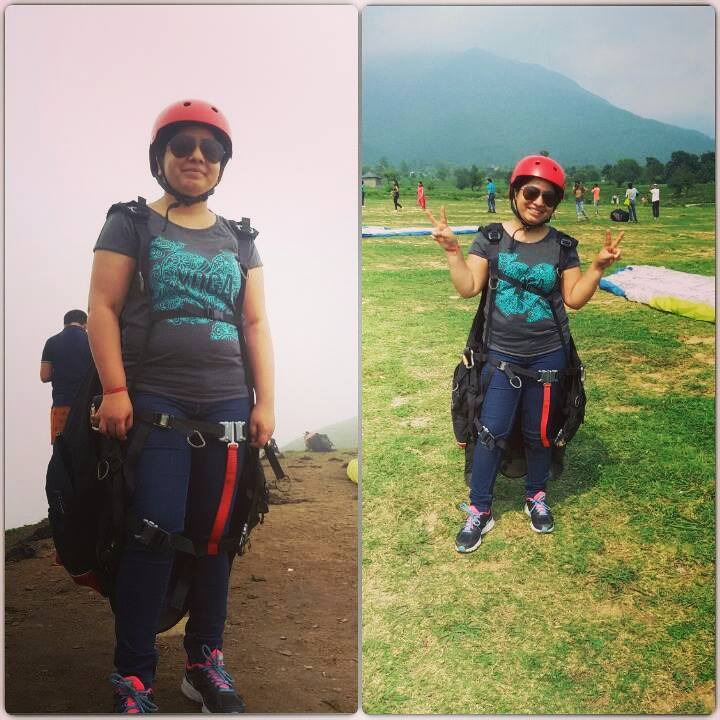 Baijnath & Bir
Woke up with the ziz-zag ride and captioning view of dhauladhar mountains.
Baijnath was the last stop of our bus which is where I got down and withdrew the money for my onwards journey (now I wasn't panic about my expenses)
For a city person I am nothing is more enchanting then the magical sound of temple bells.
After withdrawing money I went straight to the ancient temple of Lord Shiva. The surrounding there was straight out of poetry. The air was pure and warm, after so many days of breathing polluted air I breath some fresh air at last.
Did darshan of the lingam, set in the courtyard of temple doing nothing speaking to no one but just enjoying the silence.
After a while in that isolation I decided to break my jinx of over hygiene and had some roadside pani puri and then proceeded my onwards journey to Bir (the Paragliding capital of the world)
I took a cab for Bir from Baijnath which costed my 150 bucks.
After reaching Bir I made a hostel-ZOSTEL my home for few days.
This was the first time I chose to stay in hostel instead of a regular boring hotel.
I shared my room with 3 more female travelers who already took their Paragliding flight, after which I was more keen to take the flight at the earliest but June welcomes the monsoon so couldn't took my flight on the very day and I decided to catch up on my much needed sleep.
Woke up around late evening and I was starving by then so I chose to take the scroll around Tibetan Market and relished pasta with a beer at an amazing Israeli Cafe.
After which I headed back to my hostel not before being chased by mountain dogs but later enjoyed my evening with lovely bunch of fellow traveler's.
Everyone had their own story to tell one was on a break from corporate life like me. One was the army veteran. One was on a road trip to himalayas and one lady was celebrating her birthday.
After the round of music and chit-chat I call it a day and went to my room.
This was the day I enjoyed the music of jugnoo. Walking barefoot on wet grass and most importantly star-gazing.
Pretty much usual but unique for me.
Bir-Bir Billing
Woke up early morning but with the sound of rain and Chirping birds not with the regular noise of alarm clock.
After quick breakfast I headed straight to Billing for my first Paragliding flight.
Why I chose Paragliding as the activity?,because A. I'm (was) scared of heights B. I wanted to let go with all the chaotic thoughts of my mind. I believe I'm over my acr0 phobia now.
Organising the flight process was quite smooth for me as everything was taken care by Zostel itself this costed me 1900 bucks (I chose the non-selfie stick option), with selfie stick it costs 2500 bucks.
Billing-the take off site is on a distance of 30min by an SUV (via dhauladhar ranges) from Bir.
It was a cloudy day and my pilot instructed me to always stay ready for the take off as we could take off any moment as soon as the sky seems clear.
We waited for 2hrs to take off but that wait was a time filled with mixed emotions for me.
I was definitely nervous but also very much excited with the idea of challenging my limitation.
So at last we took off and that moment was the defining moment for me.
Did I felt like a bird?-Yes.
Did I felt thrilled?-yes.
But more then anything else I was delighted, I felt capable.
I was shouting. I was hooting. I was crying.
I realised the meaning of my existence.
That was the moment of my life.
No other experience can replace that very moment for me.
It was a flight of 30min and My pilot was quite a guy (with experience of 11 years) did many stunts and I enjoyed all of it.
When we were preparing to land I was sad but then as the proverb goes the moments are best lived when they are over and this moment was one such moment for me which I still cherish.
After landing I was famishing so I thanked my pilot and headed to relish some adarak chai with maggi.
Evening was well spent scrolling the town and exploring monasteries.
Later I was back in my dorm which is where I discovered I got a very bad sun burn but that didn't made me sad, those were my scars I wanted to cherish.
Around dinner time I was planning to head back to Delhi but my wanderer soul was craving for more excursion, so my fellow traveler's suggested me to explore Triund and Mcleodganj.
I was delighted with the idea and planned to keep Mcleodganj as my next destination.
I stayed in zostel for 2 nights which costed me 600 bucks and 3 time meal (1 dinner & 2 breakfast) 500 bucks.
If you are an Ambivert like me then staying at a hostel like this is a best place you can meet new people.
Mcleodganj
Woke up early morning.
Had quick breakfast and then headed to lower Bir Road from where I took a HTC bus to Mcleodganj costed me 250 bucks.
It's a 3hrs bus ride. 2hrs via taxi which costs 1200 bucks.
After reaching Mcleodganj I opted for a home stay-Flourisha Floura and spent the day exploring market.
Had my lunch at a very unconventional travel Cafè-THE ILLITERATE CAFE the cafe with a view of beautiful mountains and great collection of books. Irony-I know.
There I met few fellow traveler's and decided to head to Triund with them the very next day.
The home stay is managed by a Tibetan Family who had the most amazing stories to share during dinner time.
A chat with them gave me the idea about the most ignored struggle for Independence faced by Tibetan freedom fighters. Our hostess was one of the most strong lady I met who even after loosing so many members of her family in the Independence struggle still had the hopes of certainty.
I slept with the heavy heart but also understood that no matter how uncertain things looks it does get sorted and we should always keep patience, positive hopes and must keep struggling no matter what it may take.
Stay at this Home stay costed me 600 bucks (which includes dinner).
Triund
As my fellow trekkers decided to start the trek around 9 so that we can reach the submit around day light.
I chose to wakeup early.
Headed to German Bakery at Bhagsunag which was the meet up point decided.
There I had my lip-smacking breakfast of black coffee and nutella waffles.
Once we all were gathered we hired a cab which costed 500 bucks to the starting point of trek which is galu devi temple.
We started our trek at 11 after taking permission.
Triund is on a elevation of 2828m.
It's a moderately difficult trek of 7 km.
Unfortunately I was out of battery so couldn't take much pictures.
After completing 3 Km we took a break for coffee and maggi (it tastes best on mountains).
June being the rainy time the route was quite slippery but we managed to reach the campsite by 4:30-5pm (can't remember the exact time).
The trek was full of magnificent views. It gets quite difficult and slopy at times, but we all decided to keep each other motivated and continue having fun.
Once we were at the camp site. I hired a tent- costed me 800 bucks (being in sales so I'm pretty handy with my bargaining skills or else it costs 1200 bucks) I didn't needed a sleeping bag because I always carry that of my own.
Evening was well spent sitting in isolation and enjoying the dhauladhar ranges view.
Late-Evening was vibrant around the camp fire. Had my dinner of hot aloo parathas. For next day my group decided to start the decend early.
So we call it a day and headed back to our tents.
Trekking is something which I always cherish.
Why? because it gives me a reality check. After completing my trek I make a poing to bow in front of the mountains and thank them for considering me capable enough of climbing them. Allowing me to find shelter in their laps.
Most importantly I thank them for helping me to be a better human being.
Triund decend- Bhagsunag
After breakfast half member of my team chose to head towards snow line and half of us decided to decend back.
We started our decend at 9am and reached the galu devi temple by 2pm.
In between took a break for tea and pasta (maggi pasta).
The decent was as beautiful as the ascend was.
Though we slipped and fell couple of times due to slippery slopes but that was no less then a laughable fun.
After reaching galu devi temple we hired a cab till German Bakery, Bhagsunag had lunch together of authentic tibetan food thupka and pot stick dumplings.
Later after bidding good bye to my new friends I opted to stay at a hotel in Bhagsunag itself.
Bhagsunag is a place with ancient temple dedicated to Lord Shiva.
After checking in, I took my much needed hot shower (which is must after any trek) and took rest for a while then I headed straight out for little scrolling around my hotel.
While scrolling first I headed to the temple. Took blessings of Lord Shiva and Lord Sheshnag (there's also a natural geyser their which more looks like a big swimming pool, but I chose not to take dip in it), later I headed to another beautiful and quite famous travel Cafè-Shiva cafè.
It's a 2km easy trek and the cafe is based on quite a mountain height, the view of Bhagsunag waterfall is beautiful from there.
The best thing I liked about the cafe is their theme-World Peace.
After taking few pictures I chose to enjoy the view with a glass of cold coffee and maggi.
Later spending some quality alone time I decided to head back to my hotel. My body needed rest.
I slept like a horse after reaching my hotel. After months of uneasy sleep, I slept peacefully for the first time. My body was so tired that I didn't realised when I dozed off.
This was the time when I realised my body and mind was ready to face and handle new challenges.
I didn't felt like a prisoner but a free soul.
Exploring Mcleodganj and Dharamshala
Woke up with the sound of rain. I was pretty skeptical about exploring the place.
My brain wanted me to keep sleeping but my rebellious wanderer soul wanted me to pick-up my ass and explore.
After having breakfast and getting my tickets booked for delhi for the very night.
I chose to explore the place by Auto which costed me 600 bucks.
My first stop was St Xavier Church (which was the only church in that region during the british rule), then I headed towards Dalai Lama Temple where I've also paid my visit to the museum (which tells the heart wrenching story of tibetan freedom fighters)-I was too emotional to take any pictures there.
After which I explored couple of other monasteries. But being the cricket lover I am the top place I wanted to see was Himachal Pradesh Cricket Stadium and that's definitely quite a place to explore a cricket stadium amidst dhauladhar ranges.
Dhauladhar mountains is the place any himalayas lover must explore.
After my exploring of the city I headed to my hotel, collected my backpack and then moved to the bus stop to catch my volvo for my journey back to Delhi.
It was a emotional moment for me to bid goodbye to my beloved himalayas but alas. Life must go on.
With the high pace life we often forget to slow down and live the moment.
The break like such well might not solve your issues but does gives you a new perspective.
I always cherish the memory of my this trip.
Well Who says money can't buy happiness. This trip costed me 16k and made me and my soul truly happy.