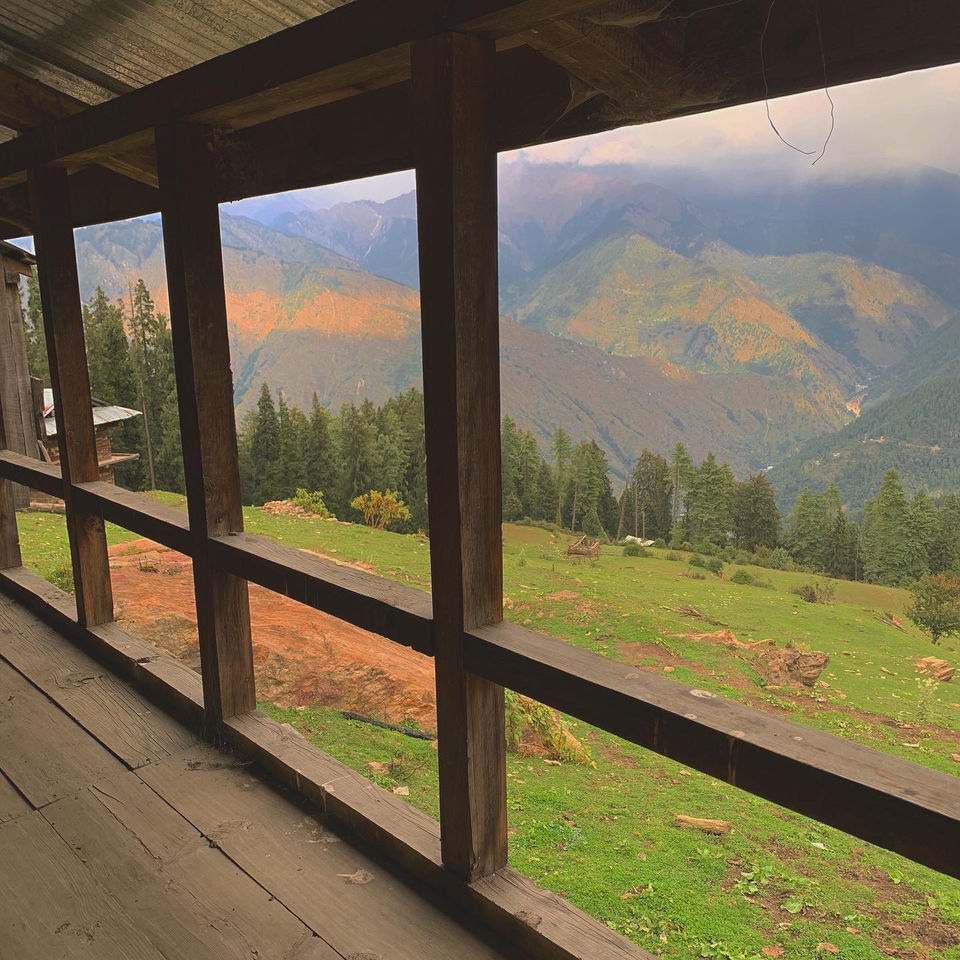 We boarded the HRTC Himsuta volvo bus from ISBT, New Delhi around 8.50 PM and that was how we embarked on this journey to a less known Himalayan region which is also covers the Great Himalayan National Park eco zone.
Around 8-9 AM the next day we got down from the bus before the AUT tunnel to continue our journey towards Sainj valley.
Here, one can hire a private taxi to Sainj or go further till the destination which was Deohri village.
We waited for about 5-10 minutes for the bus to arrive and then we boarded HRTC bus which took us to Sainj.
Once we reached Sainj which is a beautiful small market area, we boarded another bus for Deohri to reach our destination.
The entire route is quite scenic and can take up to 2 hrs to be covered.
Finally, we got down in Deohri village. This village is surrounded by tall Deodar and Pine trees and if you are there by August you can spot apple laden trees all around.
The meadows serve as a great farmland for the locals who grow vegetables and other crops in this meadow. Beautiful roses and other flowers can also be seen in full bloom in the village.
One glimpse of this village will soothe all your weariness.
Since this is a remote village, there aren't any hotels but you will find a couple of home stays here.
Ours was an Airbnb which was located on the upper side of this village.
We relaxed for a while and after having our lunch we headed for Pundrik rishi lake, which was an easy 1-2 hr stroll in the beautiful lush forest.
The view is mesmerising and one of its kind you would have ever seen!
The grasslands surrounds the lake which has a religious importance according to the locals, we sat there for a while and then later explored the village, picked some fruits, spoke with some local people and headed back to our stay as it was getting dark already.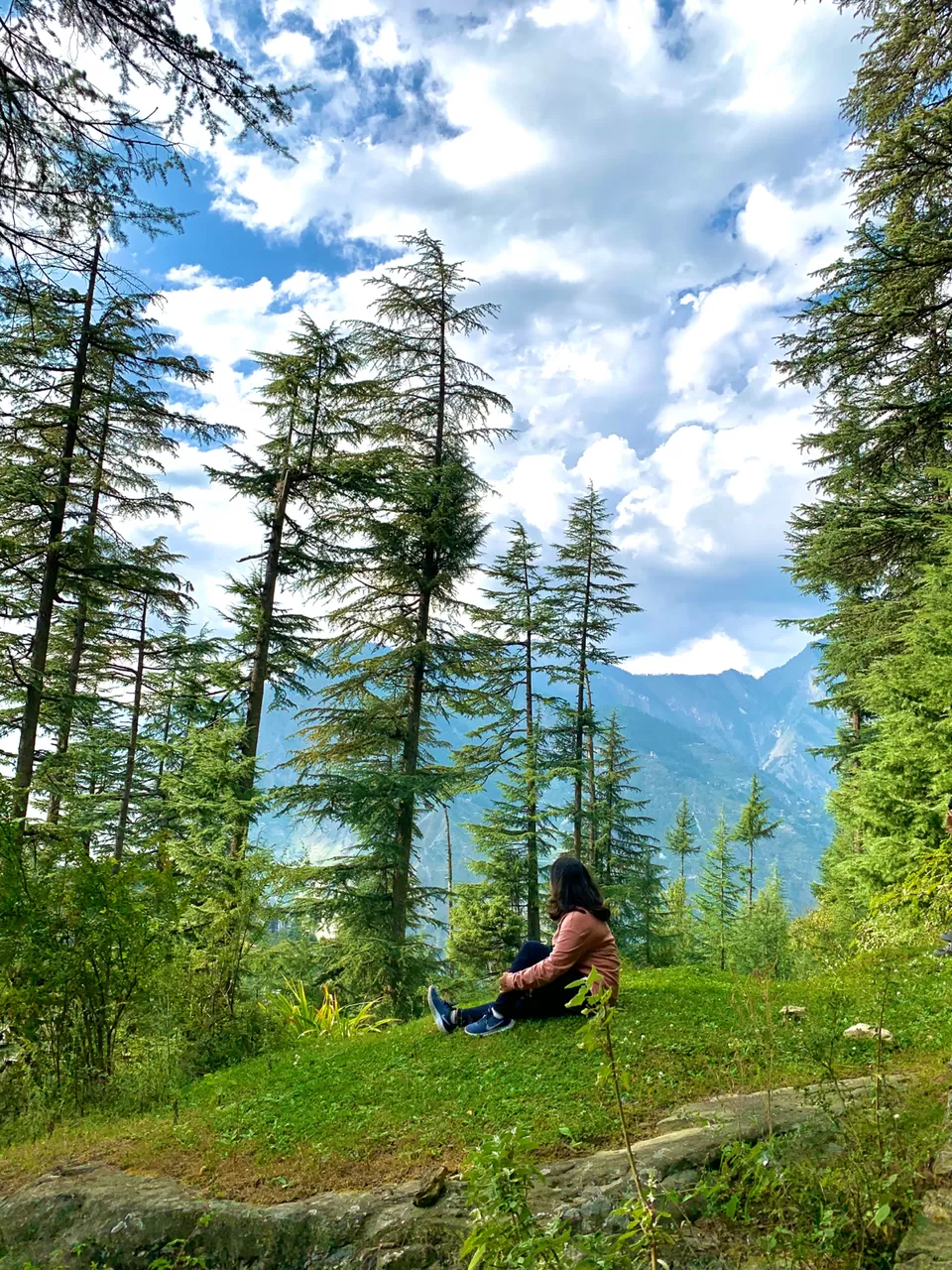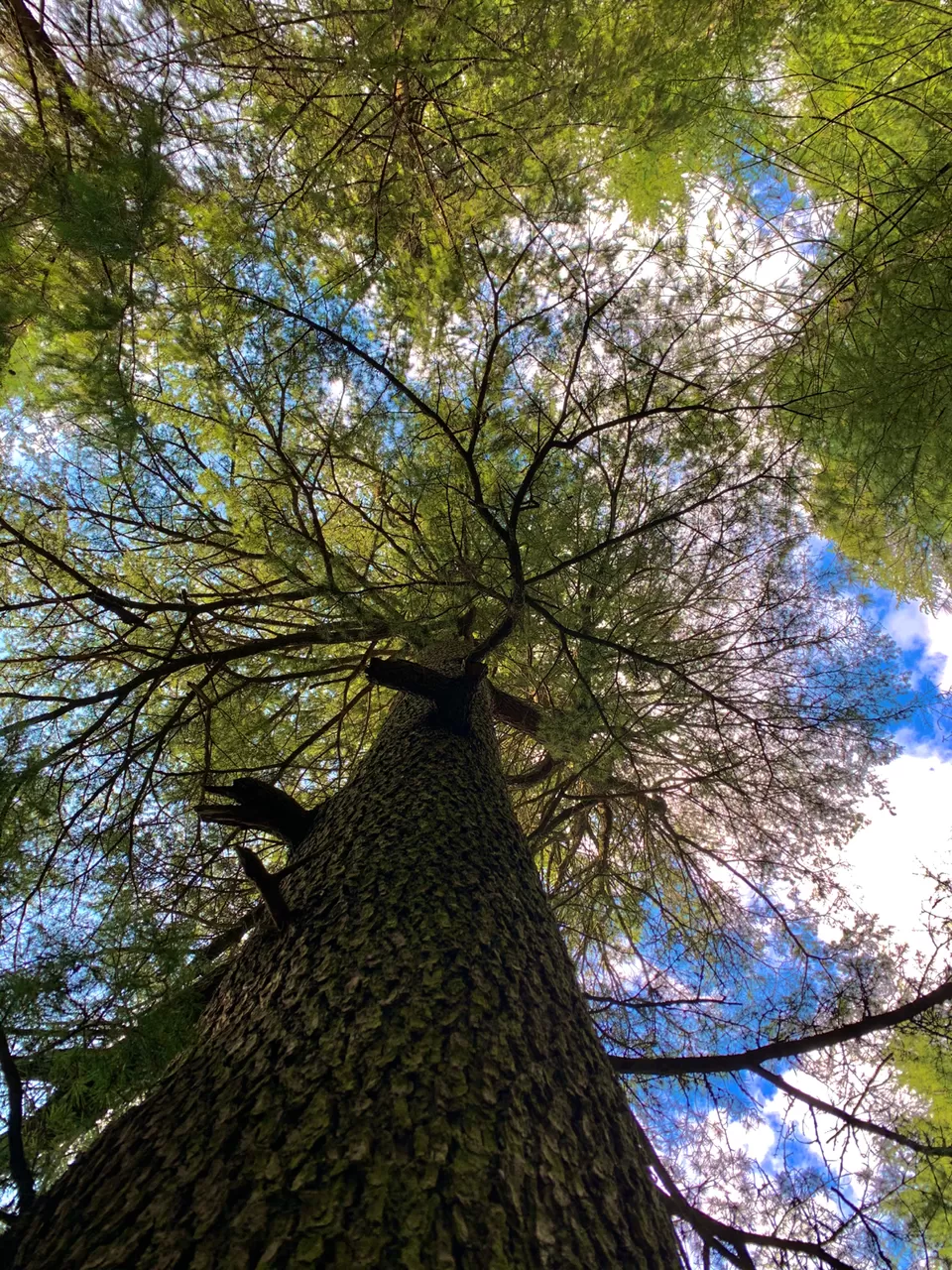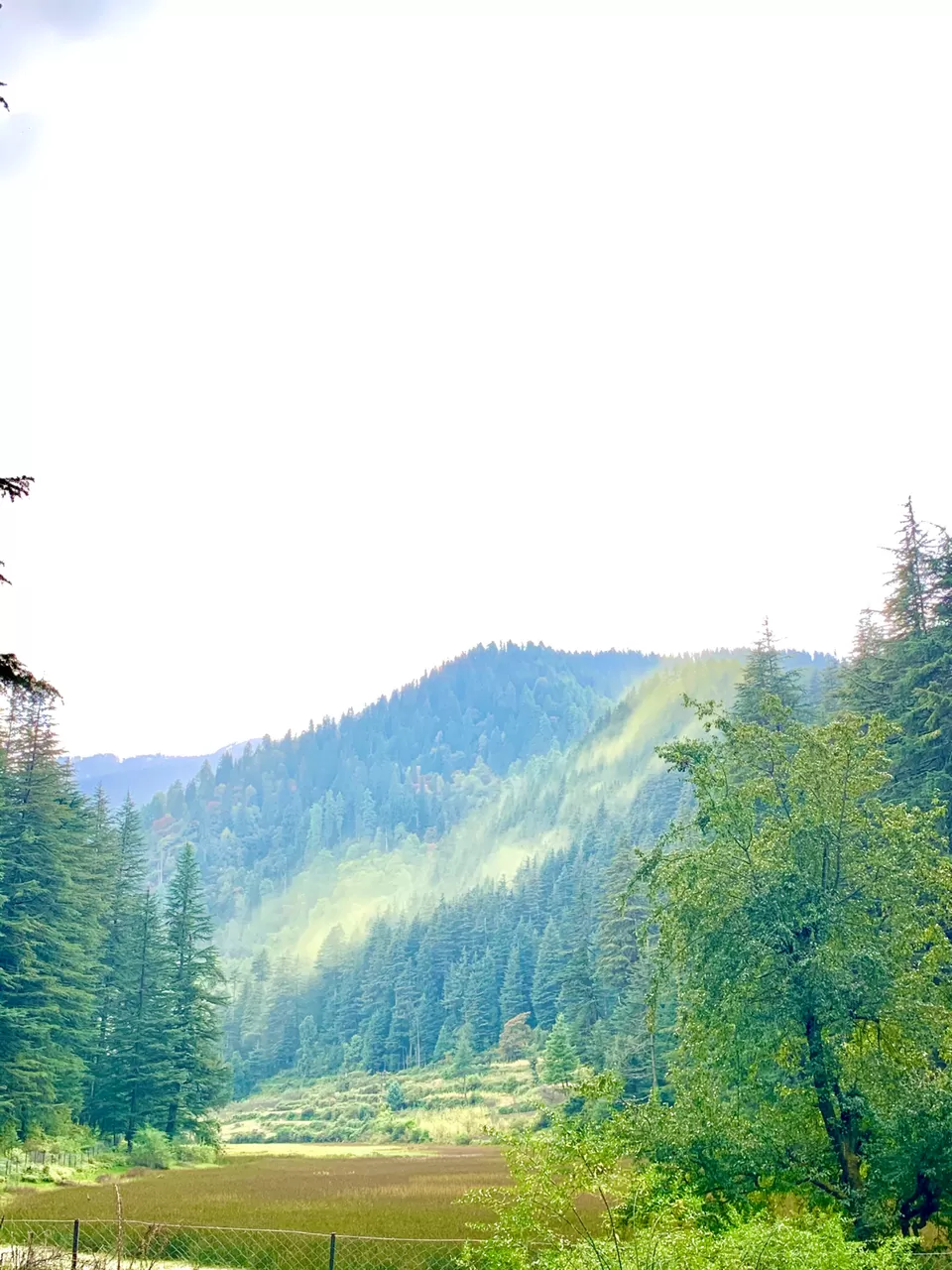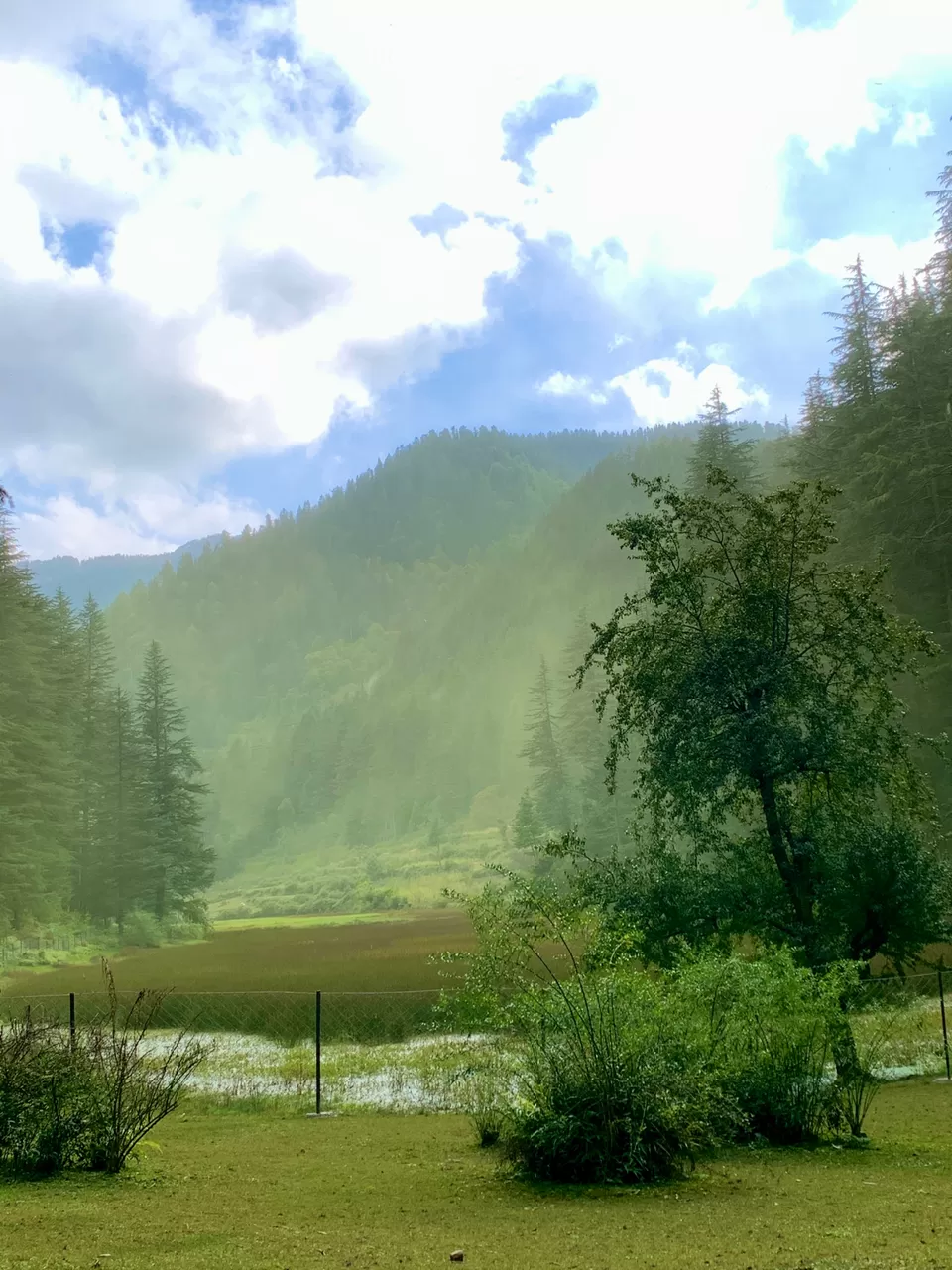 I woke up early and went out in my pajamas to bask in the morning Sun.
Sitting under the apple tree and bird watching was such a delight.
This day after having breakfast, we left for Dras Thati trek,it was a whole day moderate to difficult trek for me.We crossed through forests and saw wild flowers and birds on the up to the mountain.
The view at the top was quite rewarding, beautiful green meadows and sparkling colours adorned the view, you can also spot snow covered peaks and also have a look of the entire valley from the top.
we were lucky to have sighted a rainbow too.
Quickly we had our lunch and started descending towards the village as chilly winds had started to blow.
We spent the night in our stay to wake up fresh for the next day and bid goodbye until next time.
I also took back some rajma and ghee from the village which was superb in taste and quality.
This secluded place has found a special place in my heart!