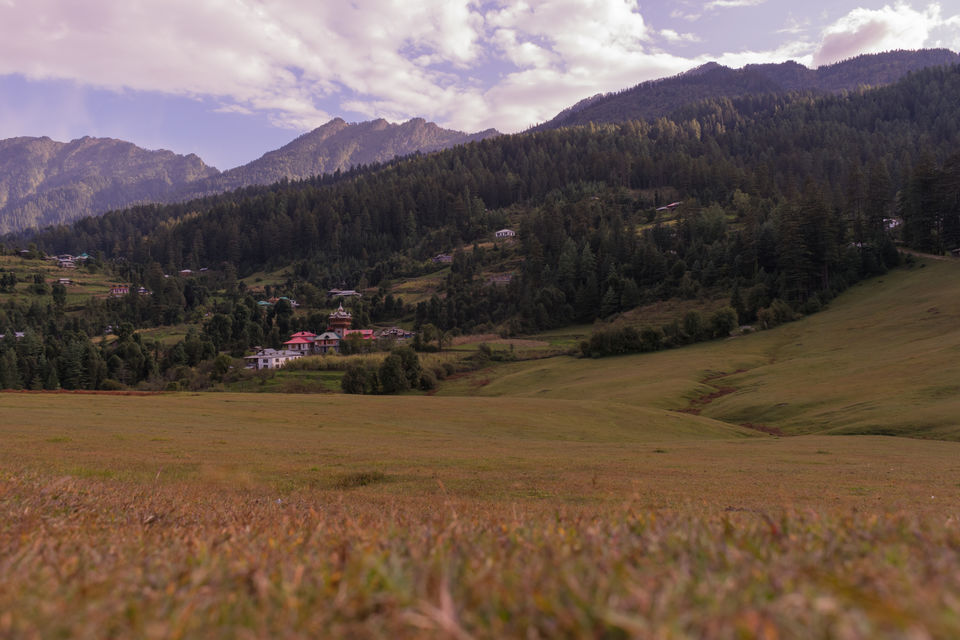 Ever happened that you're shopping at the local market, or getting some mundane task done when suddenly your gaze is caught by a familiar-looking face? You take it to be of an old friend, who'd settled abroad four years ago and you start thinking of walking right up to him to say 'Hi', but just as you're about to, he looks at you and walks off. That's when you realise it is not 'him' but a look-alike, thousands of miles away from where your friend actually is.
That's exactly how I felt when I first saw the pictures of Shangarh, a tiny hamlet with lush green meadows, nestled peacefully amidst the dense forests of the Great Himalayan National Park in Himachal Pradesh. At first, I thought the picture had been mistakenly captioned Shangrah instead of Dalhousie. But I was wrong. Having previously explored Khajjiar in Dalhousie, which also has an expansive meadow with a lake in the middle, the uncanny resemblance of Shangarh had me puzzled.
While overtourism and irresponsible travel habits continue to exploit Dalhousie, Shangarh, on the other hand, simply floored me with its picture-perfect landscape and newness. Just looking at its pictures online, I decided to make this my next destination., Even though I wasn't a cent percent sure whether it'd be as spectacular as it looked in the pictures, I was ready to find out.
Why Shangarh?
You may be wondering why I chose to visit Shangarh instead of other popular places of attraction in Himachal like Jibhi, Tosh, Kasol, Manali and more. Well, it was solely because I wanted to explore a place where I could expect less tourists, enjoy hiking, and of course, find some peace and tranquility. So without a second thought, I was off.
I vividly remember the first time I laid eyes on the magical Shangarh. Towering snow-clad mountains peeked from behind the clouds and the solid green foothills, dotted with flourishing flora cooled down the breeze. Then there was that magical meadow, more gorgeous and green than any fancy golf course I had ever seen. On one corner lay the Shangchul Mahadev Temple, where the local deity is believed to reside.
Standing there, taking in all this beauty all at once was like receiving Mother Nature's selfless love. It was pure, pleasant, and exceedingly beautiful than I had expected it to be.
Where is it located?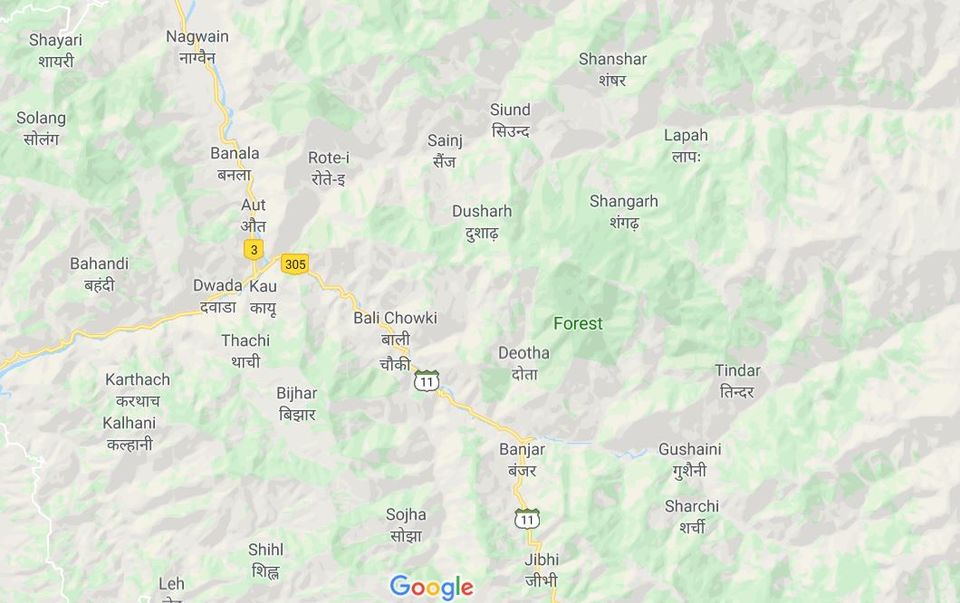 Shangarh is located about 11 km from the small town of Sainj, which is further 19 km from Aut, another small settlement situated at the end of the famous Aut tunnel on Chandigarh-Manali road. Locals told me the village is in the buffer zone of the Great Himalayan National Park.
Best way to reach Shangarh?
Take a bus till Aut and from there take a bus to Sainj. There are limited buses from Aut to Sainj, including the ones run by private operators. From Sainj, the most convenient way to reach Shangarh is to hire a taxi, especially if you are travelling in a group.
What does Shangarh offer?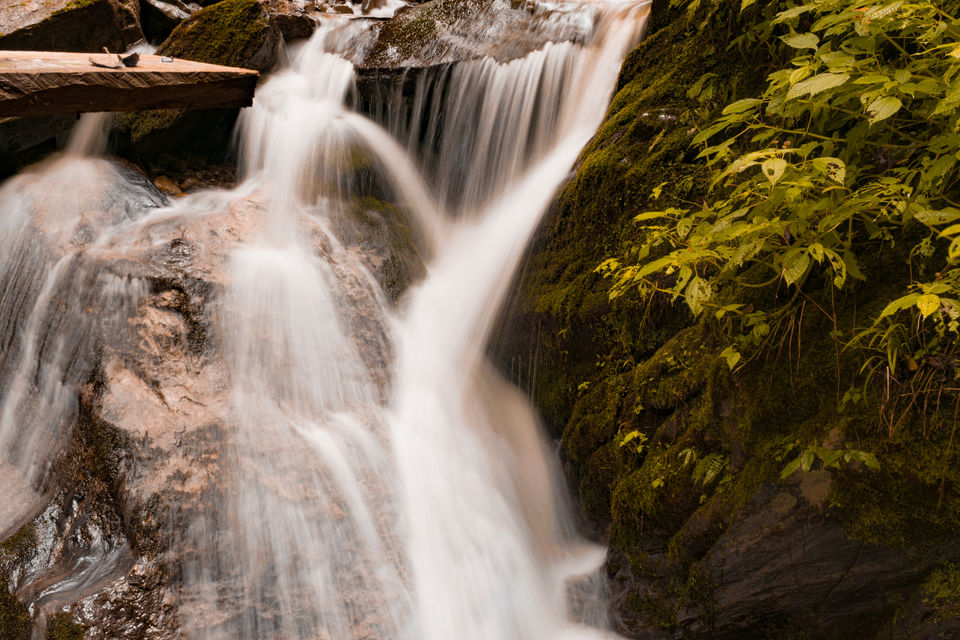 Before visiting Shangarh, I had heard about the temple and the meadow, that were enough for me to decide on having a staycation here but little did I know that this tiny settlement would hold so many surprises and leave me with numerous reasons to revisit. Once I was done exploring the meadow and the market in the heart of Shangarh village, I decided to hike to the top of the Shangarh village from my accommodation only to find yet another stunning meadow that offered astounding bird's-eye views of the surrounding landscape. In fact, there are many trails in the village that will lead you to the locations that will make you wonder which one's more beautiful.
Next, I visited Barshangarh waterfall which is another spellbinding site. After a 20-minute hike from where our taxi dropped us, we reached the secluded waterfall. It was hard to believe that such a wonderful site was spared from tourists.
I also visited Lapah village after a 3-hour trek from Shangarh. It offers panoramic views of almost the whole of Sainj valley.
And the places I missed…
Although I did enjoy exploring Shangarh, I regret missing out on visiting a few nearby attractions due to time crunch. But if you are travelling to Shangarh with enough time to spare, I highly recommend visiting Pundrik lake, another famous attraction around Shangarh.
And if you're up for some real adventure, you can opt for a 7-day Raktisar lake trek whose trail passes right through the heart of the Great Himalayan National Park. I couldn't do this either because of time constraint, but I do remember the owner of my homestay telling me, "When you complete this trek, you'd witness a landscape more inspiring than many beautiful paintings you might have laid your eyes on".
The ancient pagoda of Shenshar, the Jiwa Nala trek, and Srikhanda Thach are some other must-have experiences near Shangarh that I'd definitely include in my itinerary the next time I am in Shangarh region.
Accommodation, market, and internet in Shangarh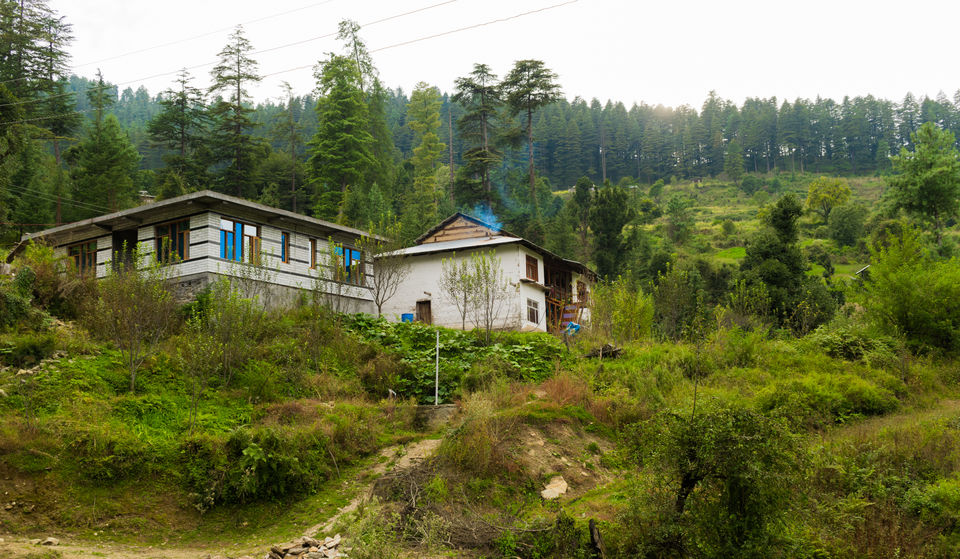 You will find ample homestays in Shangarh and nearby villages at prices ranging from ₹700-₹1,000. I luckily found one (owned by Prem, a local resident) that was just about 10 minutes walk from the Shangarh meadow and five from the tiny village market where you can buy basic stuff like soap, junk food, cold drinks, and more from. However, I couldn't find any pharmacy store in the village. So make sure you carry your first-aid box. The internet was great at some spots but not all. It worked in the room I stayed in though.
I consider myself lucky, for I chose to visit a place that didn't have many mentions on the internet yet left me with unforgettable moments and memories. And I never really missed the popular Dalhousie. Perhaps, that's the beauty of visiting a place less travelled, a place that's not popular on social media, a place that keeps you guessing until you actually get there. Comment if you too would like to visit Shangarh, or any such place that's off the beaten track.