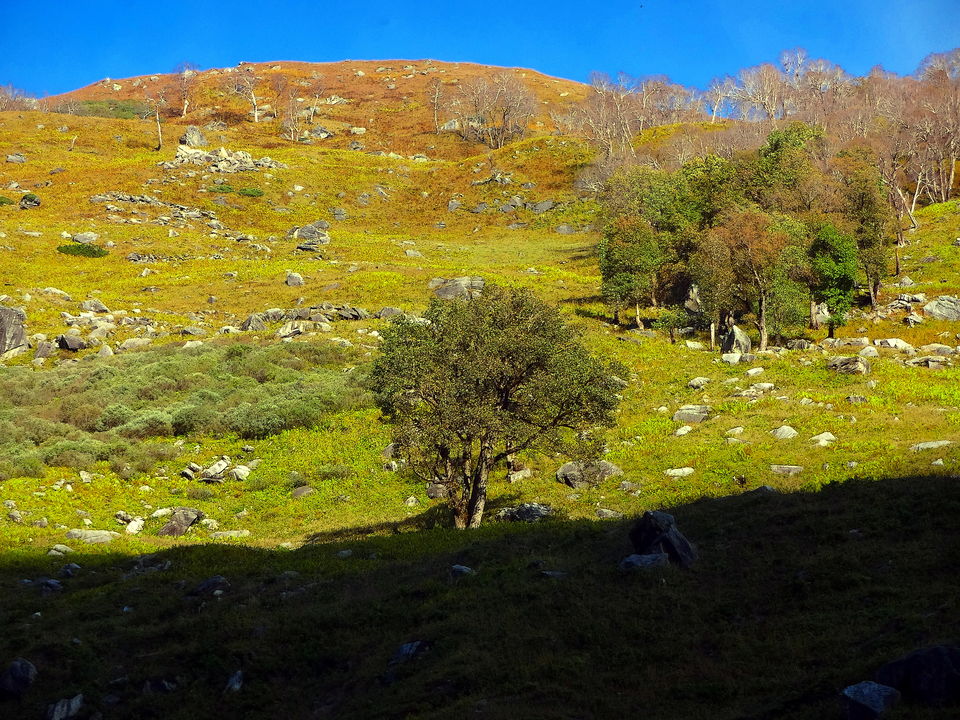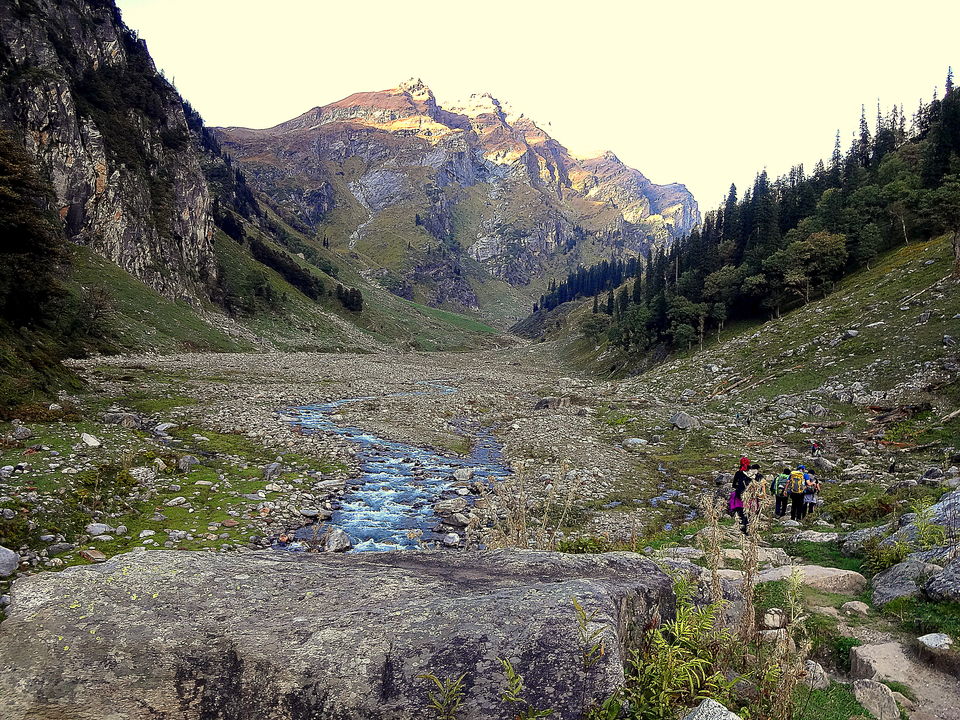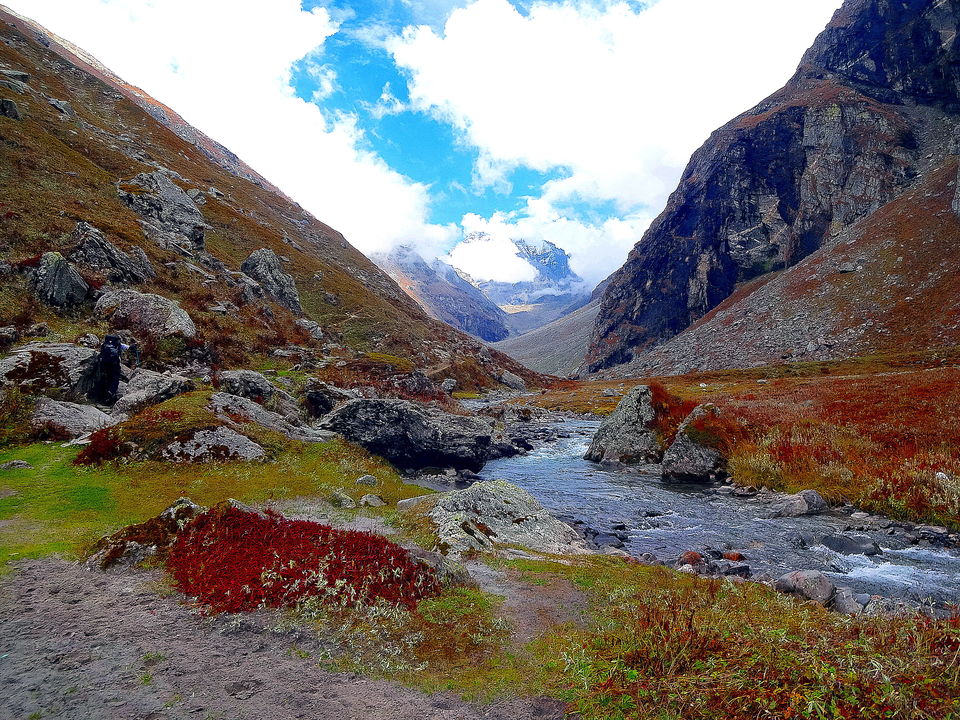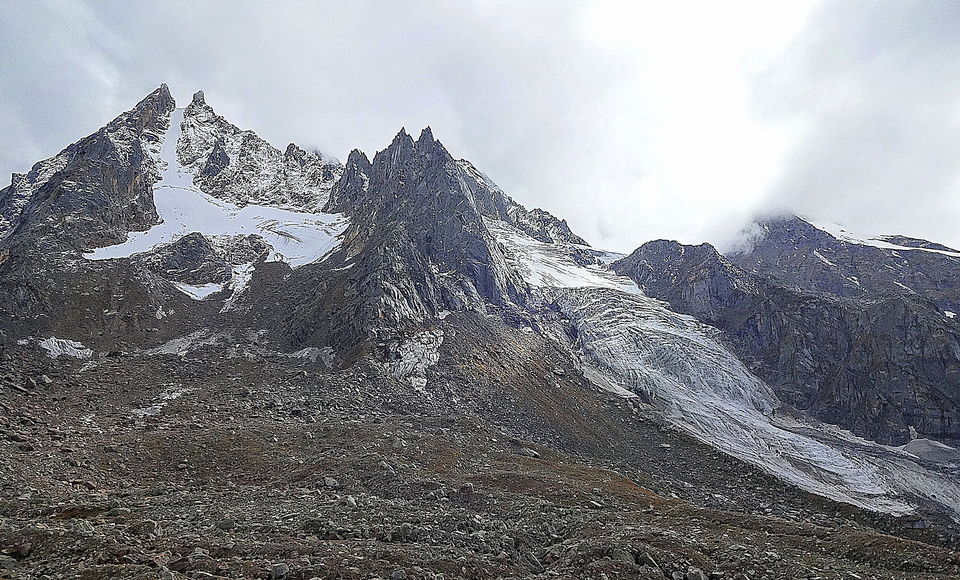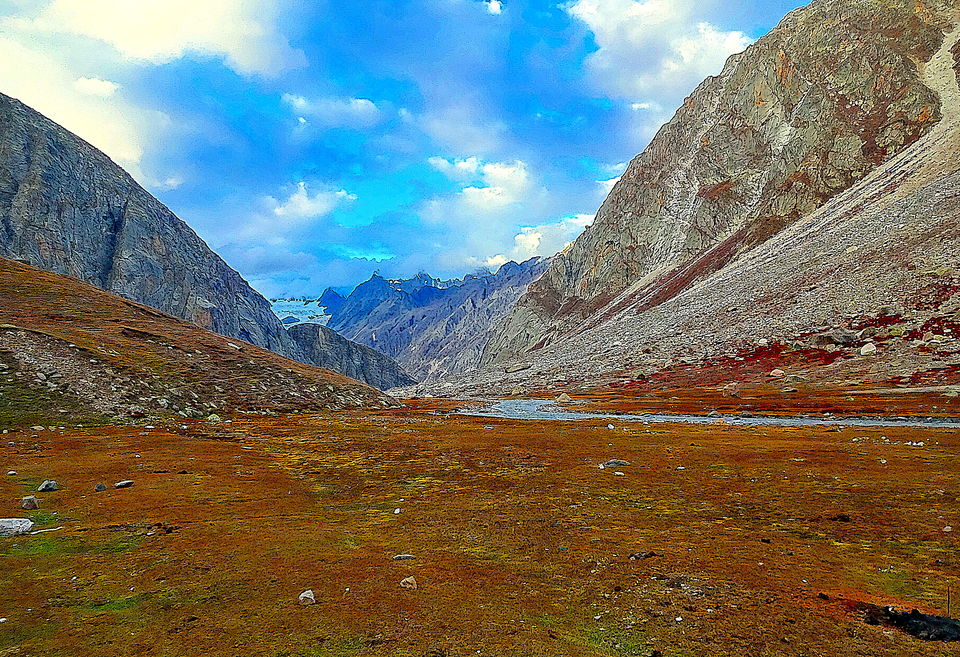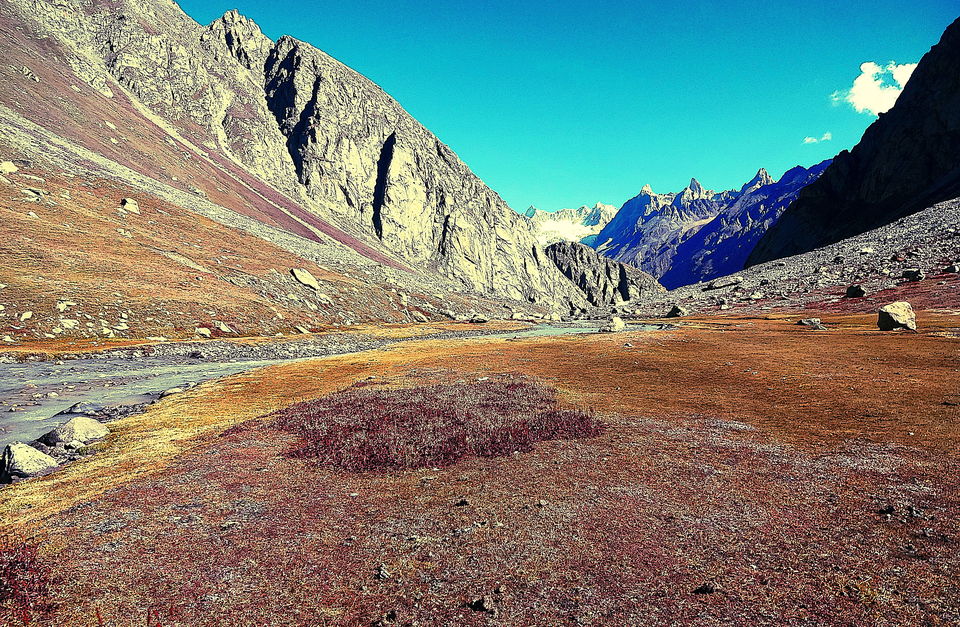 While many trekkers prefer to trek Hamta Pass for its bumper accumulation of snow in a narrow funnel-like valley in the month of May, few people take their chances of doing a slog over a moraine ridge with no snow in the post monsoon months. What looks like an absolute stunning alpine snow glaciers and bridges in the month of May transforms into a devious looking field of the rocky moraine in Late September forth.
Trekking Hampta Pass in Post Monsoon season gives out a unique impression about the trek which one hardly get to see in the summer season. If you are struck with "Yeh Jawani hai Diwani movie" syndrome then it is far better you do not attempt Hampta Pass in late September-October. As you trek towards your first campsite "Chikka" you will gradually see less of greenery and more of the raw beauty of virgin barren Himalayan rock faces. Purist and experienced mountain enthusiasts will find themselves at home.
As you camp at Balu Ka Ghera, you will be confronted with the view of Hampta Col to be climbed the next day. There is no solitude of a monochrome snowy setting as Rani Ka nalla is found to be devoid of any snow bridges one is used to see in the summer months. What you do see is an impressive array of stream formation, trickling down the glacial basin which has completely shrunken into oblivion. The morning rays of the sun are spectacular nonetheless and one can be excused for thinking for not camping here instead of Balu Ka Ghera.
The approach to traversing Hampta Pass is not difficult but can be a tiring one. Climbing the eventual 2500 feet to reach Hampta Pass is a long haul. With changing weather pattern and loose moraine ridge climb, one has to start early in the morning. The colossal peaks surrounding the Hamta ridge looks intimidating. A couple of un-named peaks around the Col gives an impression of Biblical Beast of Lucifer with it's two menacing horns. As one reaches the top of Hampta one can marvel the grandeur of the location as if it has come straight out of the epic verses of John Milton's "Paradise lost". At the background, Mt. Indrasan towering at over 20,400 feet looking like a sweet reaper. The descent down to Sheaguru is a brutal one.
The whole landscape of the region takes a complete twist as you leave Kullu valley for the barren desolation of Spiti Valley. There is compounded beauty in this valley which takes time for anyone to absorb. Shea-goru is right in the middle of awesomeness. Never mind the snow-less valley, there is so much more to fathom. Watch back and see the impressive Hampta Pass at your true right of the valley. A look towards it's left from a vantage point will give you an unobstructed view of Indrasen peak and its massive glacier basin.
The pointy formations on the barren peaks across the stream have a peculiar pattern and attracts immediate attention. The climb down along the stream all the way to Chatru is a fitting end to an outlandish Himalayan trek.
The following blog first appeared on the author's personal blog site and subsequently on Indiahikes website. All pictures are copyright to Vaibhav Chauhan | Wander the Himalayas