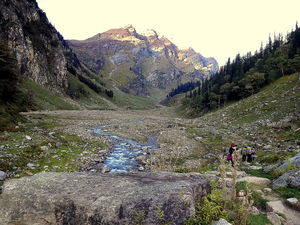 Day 1: Arrive to (Manali via overnight Volvo from Delhi)
Places to stay near
Day 1: Arrive to (Manali via overnight Volvo from Delhi)
Superior Double AC With Breakfast
★☞ The historical Center of Delhi !
Bnb room 4 near metro and airport
Reviews of
Day 1: Arrive to (Manali via overnight Volvo from Delhi)
•
1
The trail to Cheeka passes through superb Pine and Maple forests and enters a lush green meadow strewn with small rocks. The Rani Nala snakes its way through the meadow. The campsite for the day – Cheeka is at the end of this meadow. It takes about 2 hours to get to Cheeka from Jobra.
Attractions near
Day 1: Arrive to (Manali via overnight Volvo from Delhi)