Himachal Pradesh is India's most popular and easily accessible hill station. Here you will find beautiful people and some of the most beautiful Himalayan landscapes with snowy peaks and plunging river valleys. Its ubiquitous apple orchards and cultivated terraces further add to the beauty. While Himachal Pradesh is largely popular for quiet and natural soundscape excursions, it is also no short of extreme adventure sports activities. From trekking to paragliding to road-trips on the world's most treacherous roads – if it can be done in the mountains, it can be done here.
Unlike the much muddled central India, travelling in Himachal is fairly easy. Here people are friendly, simple and the masters of hospitality. You can easily trust them with your life. And last but not the least, this state is also home to the Tibetan government in exile and the Buddhist leader His Holiness the Dalai Lama.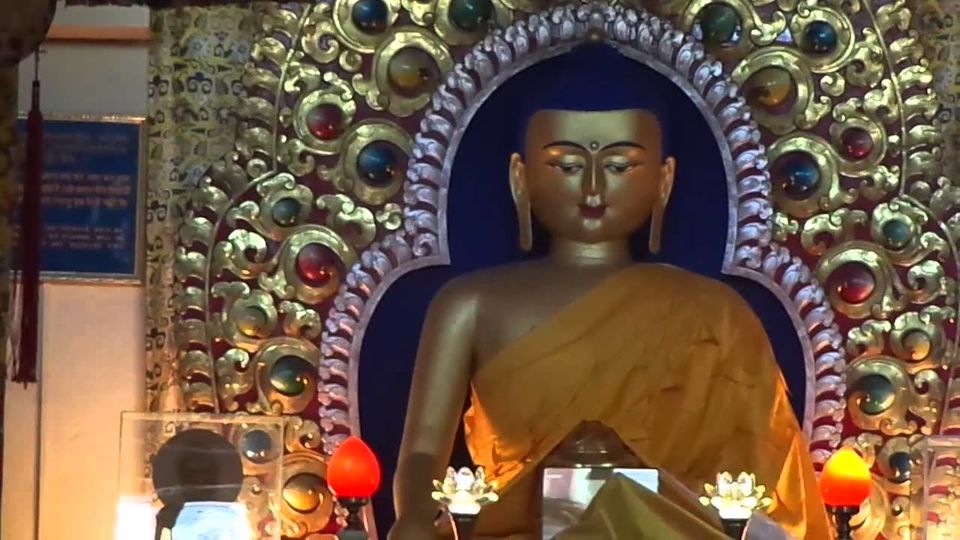 TOP PLACES TO SEE AND EXPERIENCES TO TRY IN HIMACHAL PRADESH
Visiting The Offbeat Hallan Valley Near Manali: Most tourists flocking to Manali (despite craving for an offbeat place) have no idea about Hallan Valley's existence. I ended up exploring Hallan Valley during a motorbike trip in Himachal some two years ago (in 2016) and since then I've been revisiting Hallan Valley at least a few times every year.
It is a place for slow travellers, for those who want to stay away from the tourist trail and experience a laid-back Himachali life. Visit Hallan to understand the Himachali culture from much closer, visit Hallan to befriend some locals.
Relaxing In The Buddhist Town of Sethan, Or Trying A Snow Activity: Perhaps my other favorite in Himachal and a must not miss, if you're visiting Manali, Sethan is definitely a place for slow travellers – at least during winters, when the snow has still claimed the ground and any movement beyond this tiny Buddhist town, is impossible.
From Sethan, one can see the towering Dhauladhar ranges surrounding the village, and the river Beas flowing right next to it – perhaps a few thousand feet down. If the idea of a vacation is all about relaxing, unwinding and revitalizing, then Sethan, in Himachal Pradesh, is the place to visit.
Sethan is also an ideal location for camping near Manali.
Experiencing Tibetan Culture In Mcleod Ganj: Also known as the 'little Lhasa', McLeod Ganj is the residence of His Holiness the Dalai Lama and the site of Tibetan government in exile. Come here to stay under the blissful company of Buddhist monks and realise how Tibet is being rebuilt, in its true, more conscious form, outside the borders of Tibet. McLeod Ganj lies few kilometres north of the much popular town of Dharamshala.
Explore Parvathi Valley: If you're looking for some debaucherous night outs with the hippies of the West, head to Parvathi Valley. Some of the most popular towns around this place, where you also get a hot spring to relax and bathe are Kasol, Manikaran and Malana (this is by far the most popular and beautiful, but this town doesn't have a hot spring).
Camping in Parashar Lake: Parashar is famous for a 13th-century pagoda-like temple, and a mystical floating island in Parashar Lake. Both have many legends associated with them. Though Parashar Lake is getting crowded with Indian tourists in the recent years, there are still many peaceful hideouts around where you can camp and enjoy the serenity of the place.
Camping/Trekking in Chandratal: Located in the valley of Lahaul and Spiti, Chandratal is, by far, my favourite camping spot in Himachal. You can drive all the way to Chandratal (or Chandra lake) through driving conditions are amazingly poor. The campsite at Chandratal is located around 2 km from the main lake, however, you can drive all the way up to the lake or trek for half an hour.
Other than the main highlighted lake of Chandratal, if you explore a little further you can find a cluster of big and small lakes surrounded by snow-capped mountains. If you're lucky you can even spot a snow-leopard or the much common brown bear here.
Rainbow Gathering in Kheerganga: Kheerganga is a 14km trek from the nearest town of Barshaini, in Parvati Valley. Every year, in the month of May (though dates may slightly differ) the place hosts a gathering of backpackers who visit Kheerganga from across the world.

They camp, chill under the tranquillity of the Himalayas, bathe in natural hot-spring and enjoy the company of a few dozen travellers who spark this place with their lively conversations. Remember to carry your own tent, because you won't find any guest houses around in Kheerganga.
Road trip to Spiti Valley: Home to world's most treacherous roads, Spiti Valley is like a dreamland for bikers and adventure junkies. Spiti Valley offers Moonland kind of landscapes, centuries-old Buddhist culture and some ancient monasteries dating back their existence to the 11-th century. An alternative to Spiti Valley is Leh Ladakh in the Indian state of Jammu and Kashmir.
Meeting fellow travellers in Manali: Skip the town of New Manali and go straight to Old Manali or Vashisth, both about 2 km from the Manali main bus station – for a quieter, cheaper and better experience. Here you'll find backpackers from across the world, chilling and relaxing, throughout the year. Read: Manali Travel Guide
BEST TIME TO TRAVEL HIMACHAL PRADESH
Other than for honeymoon couples, who like the idea of making their romances more dramatic in the idyllic winter season when white snow covers the usual grassy land – Himachal finds itself being swelled with the human population during the hot Indian summer.
So, April to September mark the best time for travelling in Himachal Pradesh, however, the monsoon (which starts sometime in the month of July and stays until August) sometimes make it a little challenging for those who had come for trekking and camping.
COST OF TRAVELLING IN HIMACHAL PRADESH
Food: Food in Himachal is fairly cheap. And if you're on a strict budget, just go to any seemingly looking budget hotel and ask for a 'Thali'. This is standard Indian food which gives you unlimited rice, Chapattis, Dal and some kind of mix vegetable – all in a price of 70 Rupees (expect the usual +/- 10 Rupees depending upon the kind place you're dining at). Getting a meaty dish in Himachal is easy. Booze is also widely available.
Accommodation: During the high season time which falls sometime between May and July, and during winters at the time of snowfall, the cost of even a very basic private room jumps to a whopping 500-700 Rupees, per day. Other time of the year lets you stay in Himachal Pradesh for as low as 250 Rupees per day, but they often come without a wifi. The town of Manali and Kaza have a youth hostel called Zostel, which gives you a dorm bed for around 500 Rupees per day.
FEW OTHER TIPS
Skip the popular, much crowded and the less tranquil towns of Shimla, Kasauli, Kullu and Dalhousie.
Most of the places in Himachal are camping friendly, and since local people throughout Himachal are much friendly, they often allow tourists to camp even around their private property. Other than helping you save much in your accommodation, carrying a tent offers the flexibility to roam the mountains without having a worry to look for a roof in the night. It's easy to find a flat surface in Parvati Valley, Kullu Valley and Solang Valley – hence camping around these parts of Himachal is comparatively easier.