Anxiousness and Frustration kicked in. I comprehended; It was a time for a trip to Himalayas. I anticipated one of the reasons for this restlessness – an unfinished project. Leave everything, its time to go, I thought.
Unlike the previous trips, I wanted some secluded place to spend time with me. Each Himalayan State of India has a different character or, say, temperament. Uttarakhand, my favorite, has Garhwal and Kumaon regions, both has a touch of rough mountains with some beautiful valleys around. I prefer those for treks. J&K, said to be heaven on earth, was busy recovering from its own people's malicious, hear-and-believe, agendas. I prioritize being alive rather then going in heaven (or hell, who knows). East was too far. The only budget option I was left with was – Devbhoomi Himachal Pradesh. Himalayan ranges in Himachal Pradesh are said to be one of the most beautiful, and well the most picturesque valley of India – Parvati Valley. I had decided the place; Spiti and Kaza was not feasible as I wanted to operate my MacBook (Well I advertised here; I have Mac not a Laptop though) and MacBook can't be operated above 10,000 Feet above MSL.
Now, I would emphasize on my recommendation here – Please don't book hotels when you want some solitude; Always go with Airbnb (www.airbnb.co.in and App, of course). They are penetrating Indian market at higher speed and many good options of homestays are there with them, especially in Himalayas.
One Month Later
Location: Lapas, Himachal Pradesh
Well, an unexplored village near Manikarn was going to be my home for next one week. It was a great experience. One of the greatest actually. The house was elevated above the road going to Tosh. It was an hour of trek. One wrong turn on trail and you are in jungle. I faced being lost (out of scope of our current discussion however). A small cozy room, window and lobby directly facing to Parvati valley, the only distant 24×7 voice of river flowing by, snow cladded peaks and Romeo, their pet dog. These were my family for those secluded days.
Places of Interest (Parvati Circuit): Kasol, Malana, Manikarn, Tosh and Kheerganga
Kasol: Mini Israel as they call it. Couple of minutes in town and you can spot many Israelis roaming around. Also known as Capital of Hippies, Kasol has many Cafes to try different cuisines. It is a great place if one wants to stay low and chill around. Falafel is a must try dish there; and King Falafel Café is one of the good places to have one. There's also a local market where one can find Tshirts and other souvenir, or just strolling alongside the river can make your day.
How to reach: There are direct bus services from Majnu Ka Tilla and Kashmiri Gate ISBT, Delhi. If no tickets available in direct buses, take any bus going to Manali and drop at Bhuntar (A new airport is to be operational in near-future at Bhuntar). Bhuntar is an entry point to Parvati Valley. One can find frequent buses going to Kasol, Manikarn and Barshaini. From Bhuntar a mere ride of 45 minutes and 15 INR will take you to Kasol.
Malana: Ahem, ahem! On the way from Bhuntar to Kasol, the town producing the world famous – Malana Cream – is always awaiting its visitors. Alight the bus at Jari. It is then 4 hours of trek to reach this beautiful village. Locals here believe themselves to be the direct descendants of Alexandar the great. They refuse to have physical contact with outsiders as it would impure them. Looking around the village; less population, some kids playing on street and couple of cafés. There are many homestays available here for 500 INR. However, personally I would not recommend to stay here.
Manikarn: This is a holy place for Hindus as well as Sikhs. Manikarn acquires its name from a Mythological story. In Sanskrit 'Mani' means Jewel, and 'Karn' means Ear. When Shiva and Parvati were returning to their home, Mt. Kailash, Parvati fall in love with this valley and they decided to stay for a brief period of time. One day, when Parvati was bathing, she lost her earring. Shiva searched for it everywhere, but no luck. Angry Shiva opened his third eye – the eye of destruction – as Naina Devi appeared in front of him and told him about Sheshnaag possessing the lost earring. Sheshnaag flared up earrings to the top. Gust of hot water came out as well.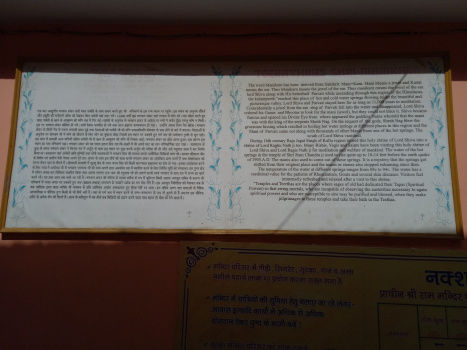 This is one of the reasons that Manikarn has Hot water springs at almost every nook and corner. It is said that bathing in these hot water springs alleviate joint pains and skin problems. Manikarn also has many temples like Ram temple, Naina devi temple, Raghunath temple etc.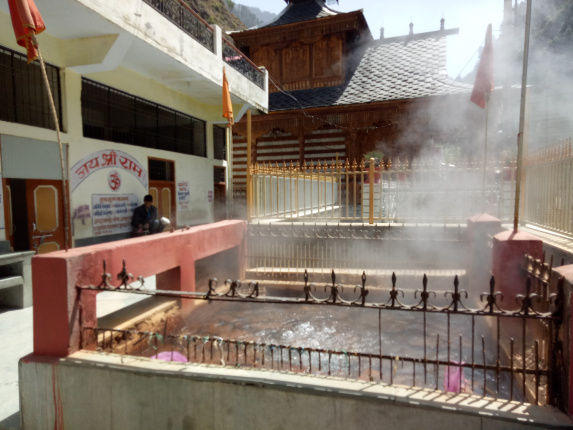 Another story, which is prevalent within Sikh community is about Shri Guru Nanak along with his disciple Mardane reaching this same place in 1574. Mardane was hungry. Guru Nanak told him to shift one of the stones located near him. Mardane did the same and he found hot water springs. He prepared Rotis in it. Even today, Langar is prepared in these hot water springs. And I may reiterate 'This is the tastiest food I have ever had'.
Staying in Manikarn is very cheap. Gurudwara also provide free stay to the devotees. Homestays and guest houses ranges here about 500 INR to 1000 INR in peak season of June. Must Have Food: Inside the parking area where vendors are selling Chhole Bhature.
How to Reach: Frequent buses available from Bhuntar and Kasol to Manikarn in meager 15-20 INR.
Tosh: Road's end. Elder brother of Kasol, yet more beautiful deep inside the Parvati Valley, lies Tosh. More options of cafés, cleaner version of Parvati river and more snow cladded mountains.
If anyone have heard Mohit Chauhan's 'Babaji' song, they won't miss visiting Shanti Café; just a Coffee and Momos can take you into trance.
How to Reach: Take bus from Kasol or Manikarn to Barshaini (popularly called Barsheni). From Barshaini, one can take a private taxi, shared taxi or a walk of 3.5 Kms.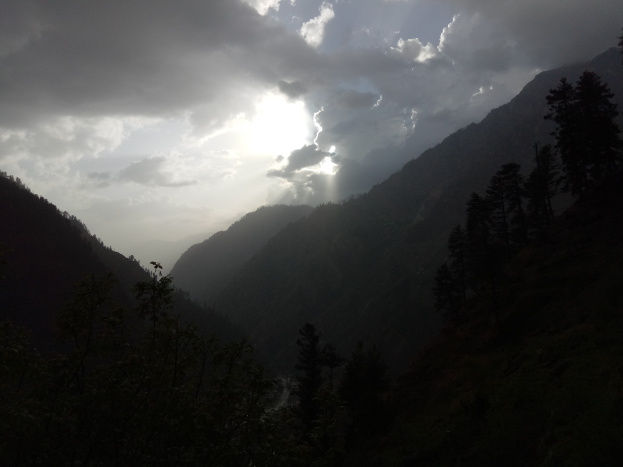 Kheerganga: Small trek of 4 to 5 hours would take you to deep inside the valley – Kheer Ganga Waterfall. Now-a-days touristy place thought. However, place of interest is a temple enroute – Rudranag Temple. Local people come here once a while to perform rituals.
Lapas: Rarest of places anyone might have heard of. This village is location at an elevation of 500 Ft. from Parvati river (around 9000 Above MSL); and directly visible from Manikarn. A nice homestay operated by Rupender Bhajji is great place for some solitude (my home for secluded days which I was referring to). Talking with locals, experiencing their life-style, knowing their stories are some of the unique experiences during any homestay.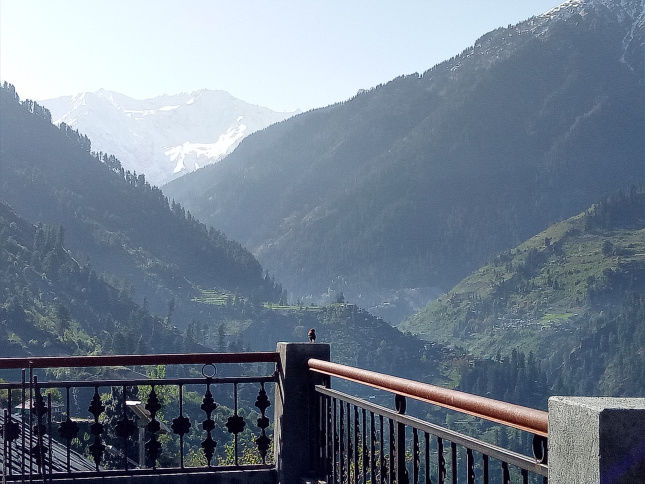 Must have Food: Do not, I repeat, do not miss eating Himachali Siddu with green chutney.