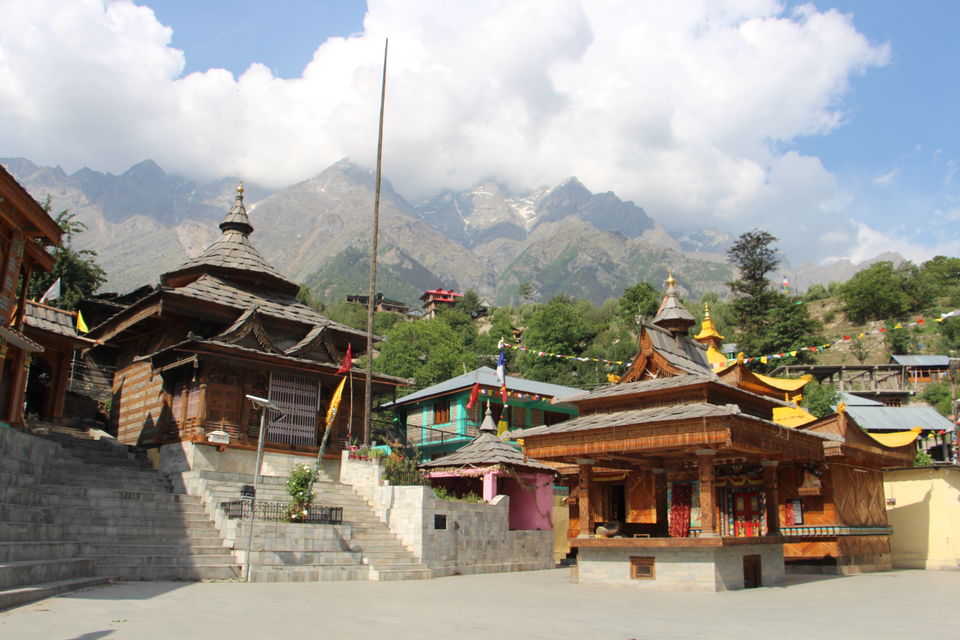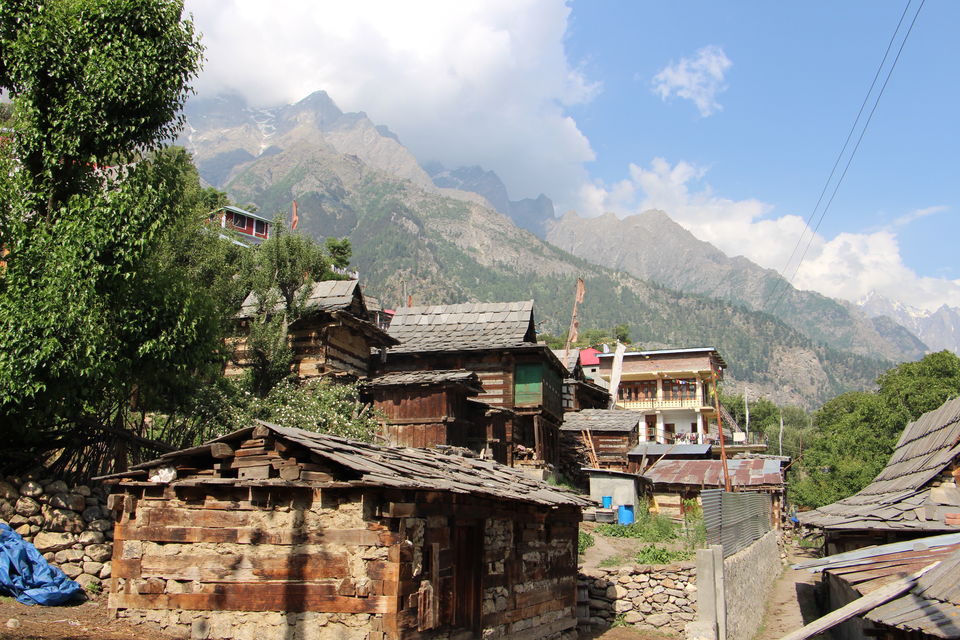 Sangla Valley: Sangla village is a growing Kasbah ready to outgrow itself into a bustling town in this part of India. Its local economy has been fueled with the arrival of bikers and tourists who are willing to travel beyond the mundane destinations in search of a lifetime memory. New hotels are under construction to tap the increasing flow of travelers. The kasbah is also the base camp for the Sangla valley travelers. The flowing Baspa River, Sangla Trout farms, orchards, cedar trees, the historic Bering Nag Temple, Kamru fort, and natural viewpoints provide enough opportunities to make the trip a pleasant and memorable one. Bering Nag is a traditional Kinnauri temple: a fusion of Hinduism and Buddhism elements and highly revered in this part of the country.
Where to Stay: Sangla is almost inaccessible for a good part of the year and tourist season is approx 4-5 months. Various accommodations are available from budget to high priced who charge according to the mountain view they offer. Therefore, either make a prior booking or if people are adventurous enough, then the accommodation can be searched after the arrival. Lodging provides the food as there are minimal options.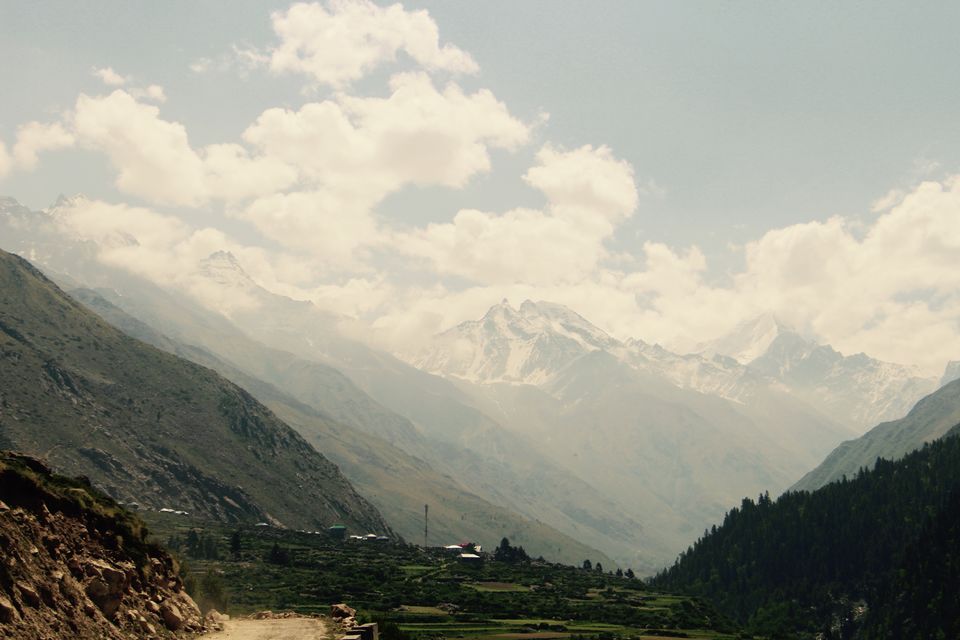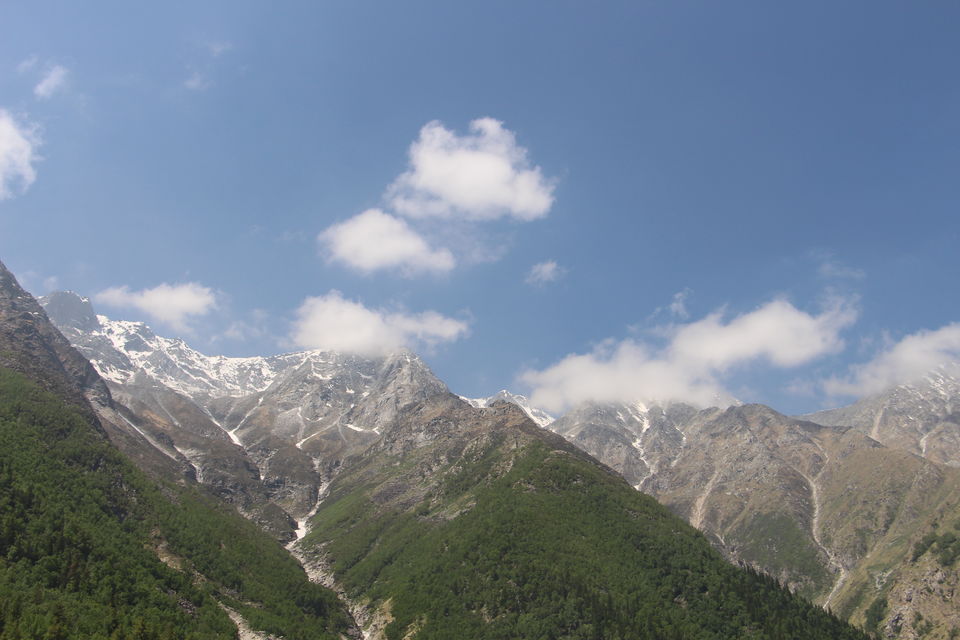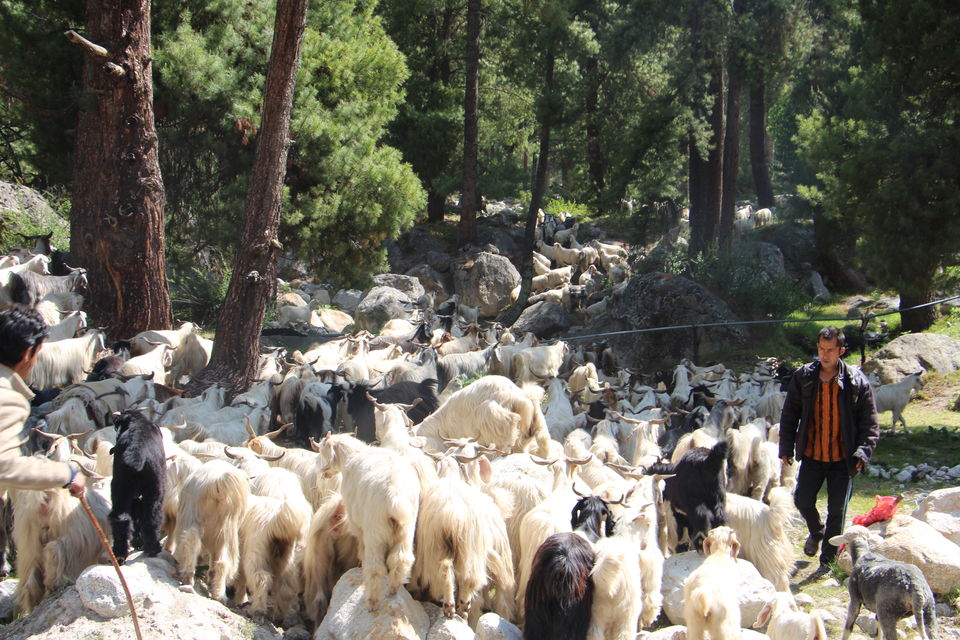 To Chitkul: After spending the day at Sangla, the next day, we traveled to Chitkul. Chitkul is about 22-23 km from Sangla village. There was a bus strike due to which the bus transport was not available for Chitkul. There are only one or two bus to Chitkul that goes from Sangla. (During noontime only). We quickly rented a shared taxi with a fellow traveler family. The road is rough but with stunning views. Between Sangla and Chitkul, Rakchham is a beautiful little village surrounded by mountains and forests. I found this as an ideal place to stay provided you have your travel or the travel is aligned to ensure the travelers arrive at Rakcham via public transport.
Travelers write plenty about Chitkul - reason being beyond this point, outsiders are not allowed to venture further and it sort of acts as the last village in the Sangla valley for tourists. Beyond this point is the uninhabited region with a border checkpoint frequented by travelers for photography and explore the river. It is a small village frequented by foreigners and Indians. In recent times, Chitkul has been attracting tourists and adventure seekers. It has guest houses, homestays, Dhaba's, and many new concrete ones are under construction. One of the most photographed 'Hindustan ka Akhiri Dhaba' is not the last Dhaba as many other Dhaba's have popped up each claiming as the last one :). Chitkul is quiet and serene. The snow-capped mountains are at a reasonable distance, but one can admire the serenity and white waters of Baspa River.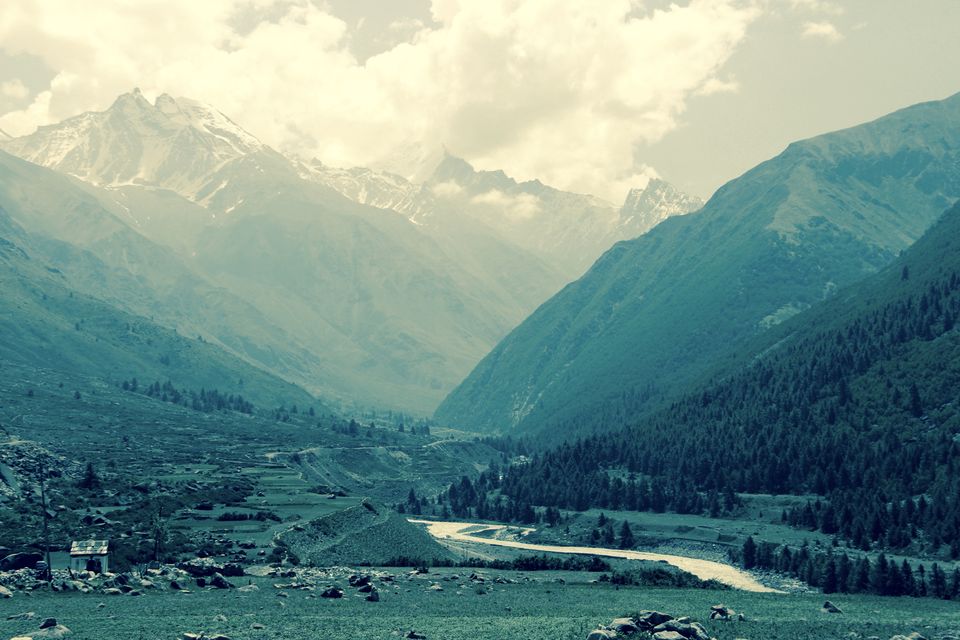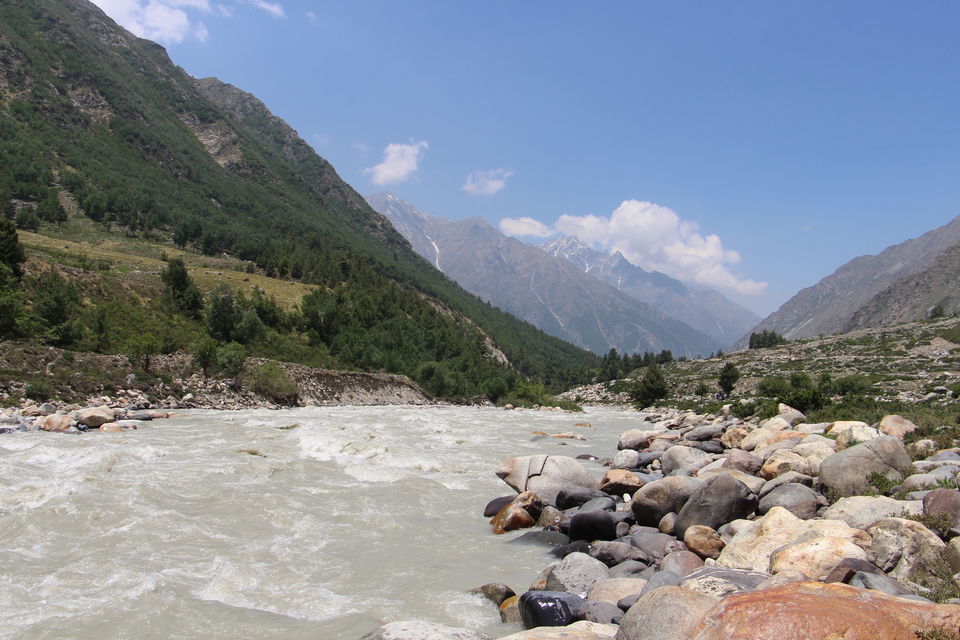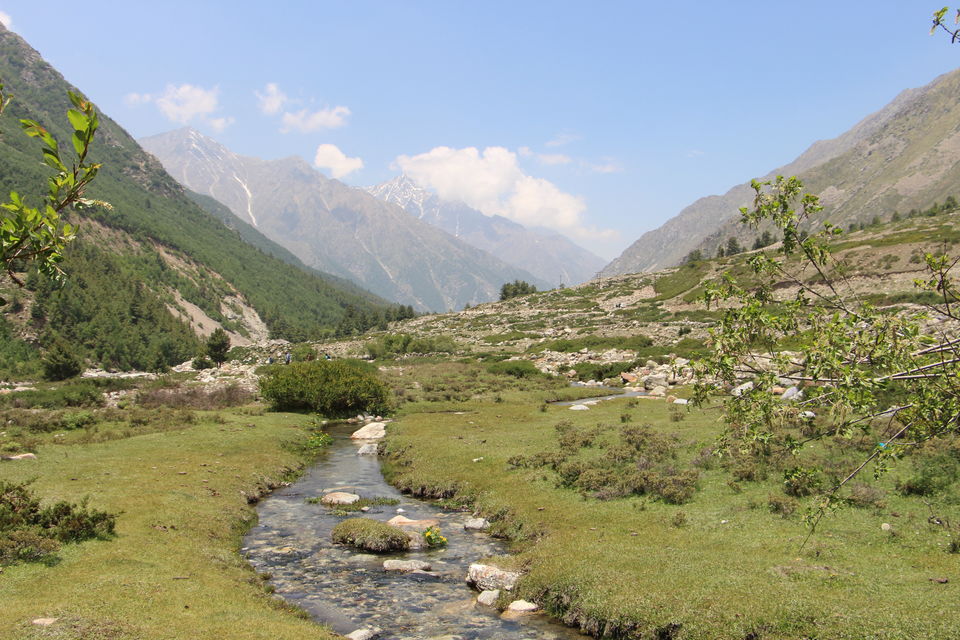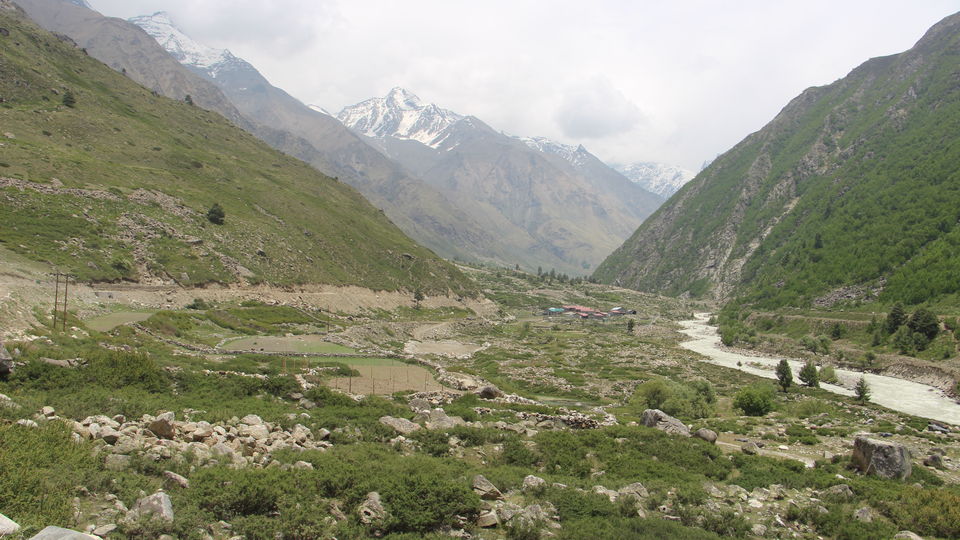 We had planned to reach Kalpa by the evening. Therefore, we soon headed back to Sangla. Due to the bus strike, we manage to book a Sumo and reached Kalpa by the late evening.
For the first part of the journey, check out the following 15 days of venturing into trans-Himalayan Kinnaur and Spiti region of Himachal Pradesh.

For the third part of the journey, check out the following post.