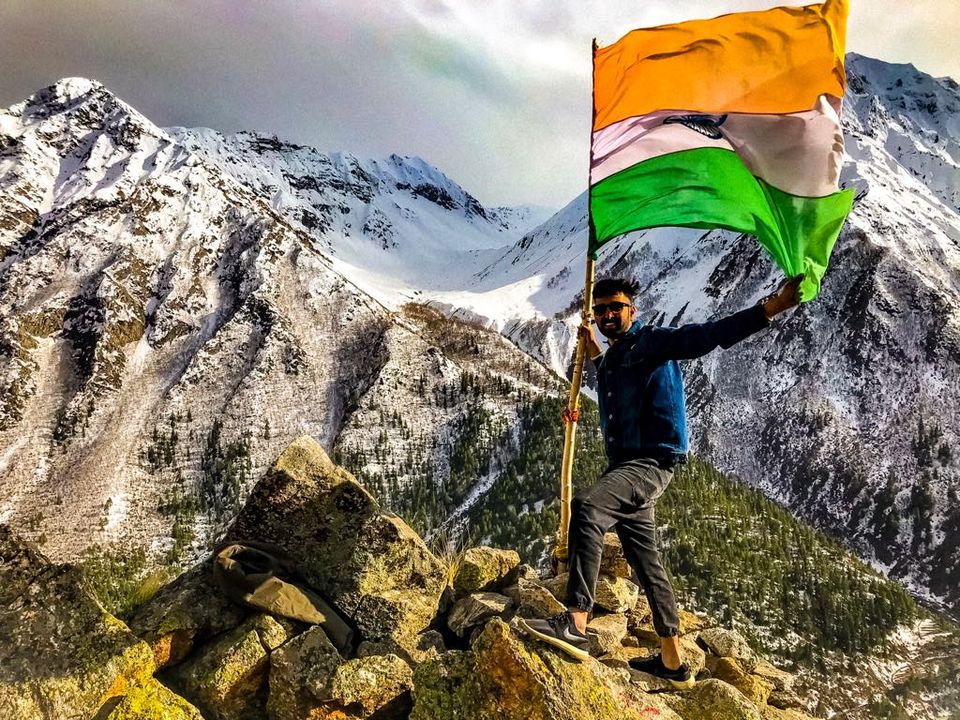 Planning to explore Kinnaur and Spiti valleys was quite long for some time now. But, since it takes a lot of time in transport, I couldn't visit these earlier. This instance, however, I realised that I had enough time to explore chitkul from Kinnaur.
Change in Trip: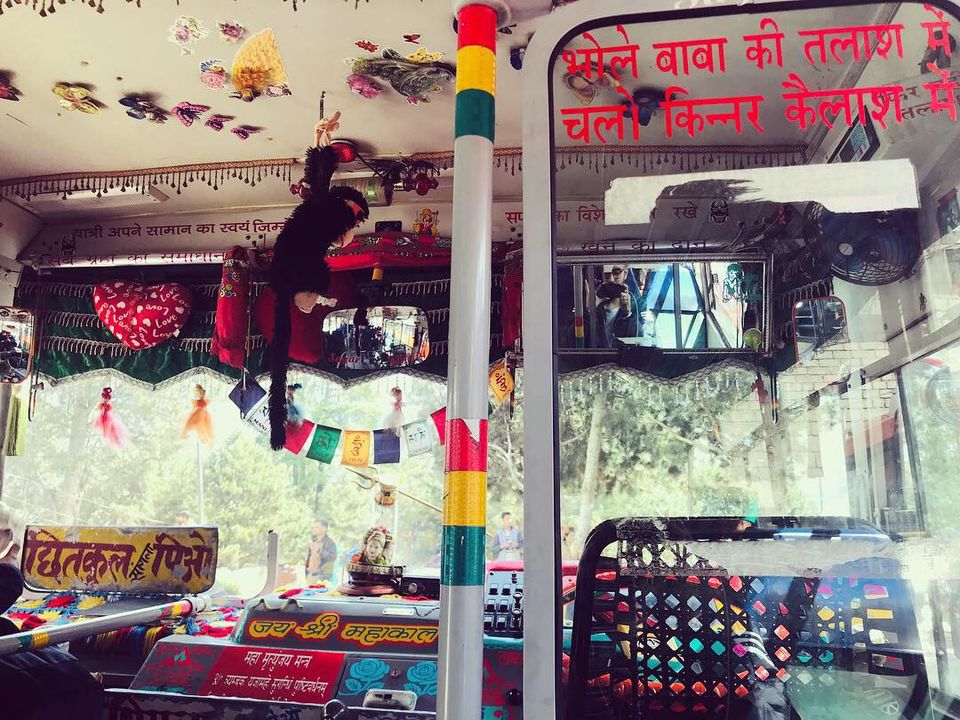 After reaching Reckong Peo from Spiti, I decided not to take the bus to Delhi, but I inquired about the bus from Reckong Peo to Chitkul from the HRTC counter and boarded the one scheduled to leave at 9:30 AM. This is a regular HRTC bus, hence carrying more luggage can be a pain. The ticket cost me 270 INR (there has been a hike recently in the prices) and 15% discounts only for women in HRTC.
The Beginning:
From the rough dusty roads, we climbed up to the more tranquil Sangla valley. The ferocious flow of the Satluj will make your head go dizzy. Flow is so strong that it has cut down rocks.
You can also ride the bike till Chitkul but, I must warn you that the path is treacherous. Your heart will fill with awe because of the landscape, it will stop beating because of the dangerous path, Choose wisely!
If you claim to be a traveler or are an introvert like me, Chitkul is the place for you my darling.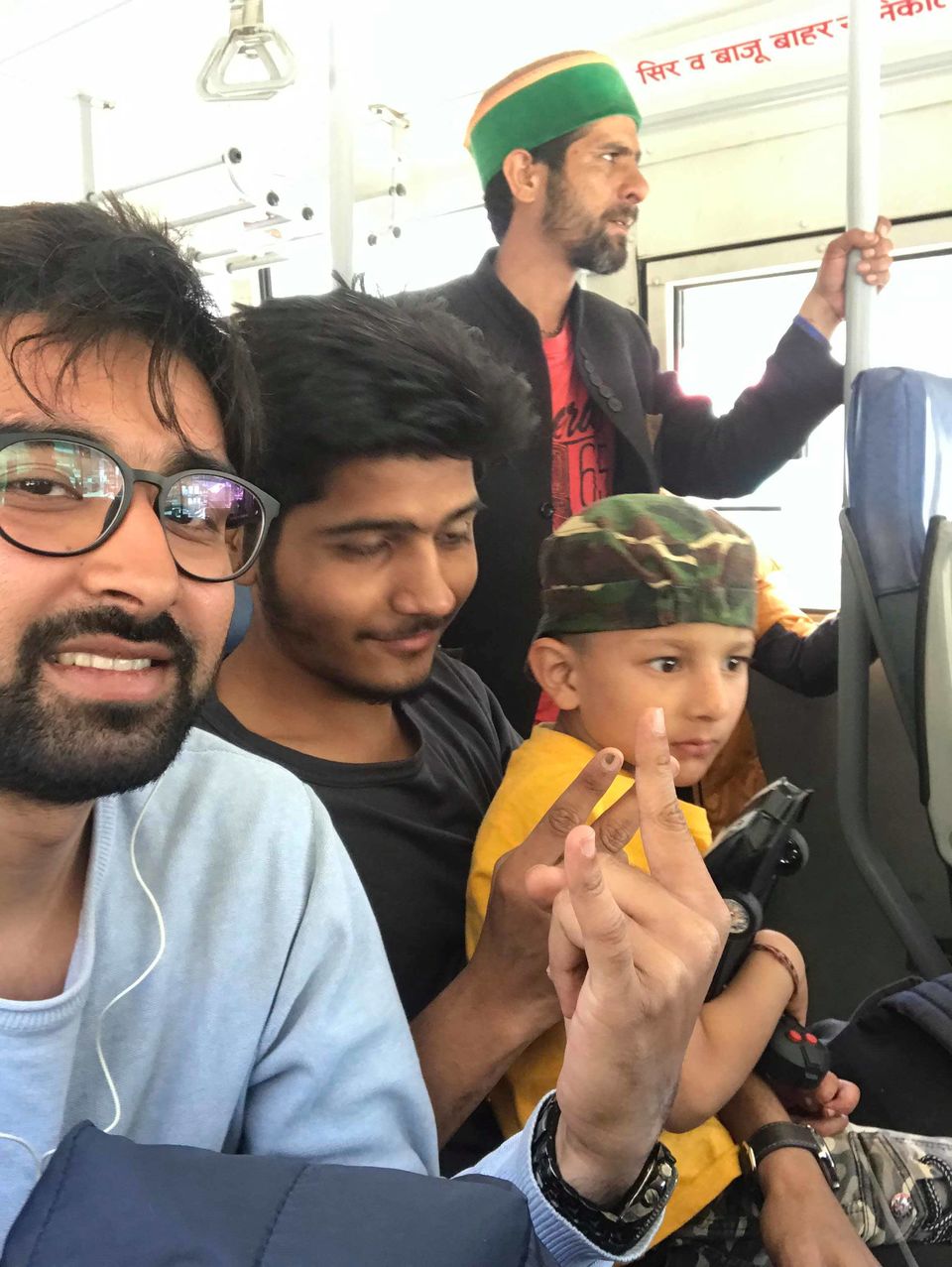 I was traveling solo and there was another guy from Delhi, Who was also traveling solo. As the bus took a halt in Sangla for 15 mins, All travelers got some time to interact with each other as along with local kinnauri people there was a group from Bangalore people, Two Travellers from Pune and few Girls from Delhi and Kolkata.
Travelling Tip:
Don't forget the handy rule, keep yourself hydrated. The view keeps getting better with height. You meet the peace maker sister of Satluj, the Baspa river. The moment we stepped down the bus, I could not stop smiling. The mountains were so close as if I could reach out my hand to them. The humming sound of the Baspa river.
My interaction Tabish(Another solo traveler from Delhi) was an intellectual and we become friends. He's also a frequent traveler and has dominated quite a few places now.
We kept in our mind to either stay at Zostel or Wanderer's nest but after exploring for; we found a great homestay namely Rani homestay was up close to the road where the buses arrive and depart and also close to the views and the mini market. We gave 450 rupees for a night including heater, clean washroom, and a reading room. What can you expect more in 450 rupees?
One villager told us that there is a route through the hills which leads to Rishikesh. If he was to be believed, he can reach there earlier on foot than we can by car!
I spent time eating maggi by the riverside just looking at the huge snow-covered mountain in front of me, thinking particularly nothing and imagining that Sun-rise would have been a real experience here. Suddenly, Tabish called me from behind, informing we have to go, I asked where he said Do you see the flag on the top of the peak? I took a few moments to say anything as it looked challenging from our homestay, But How can travellingmonty deny for treks! We did the flag peak trek in Chitkul, The most challenging thing to do in Chitkul.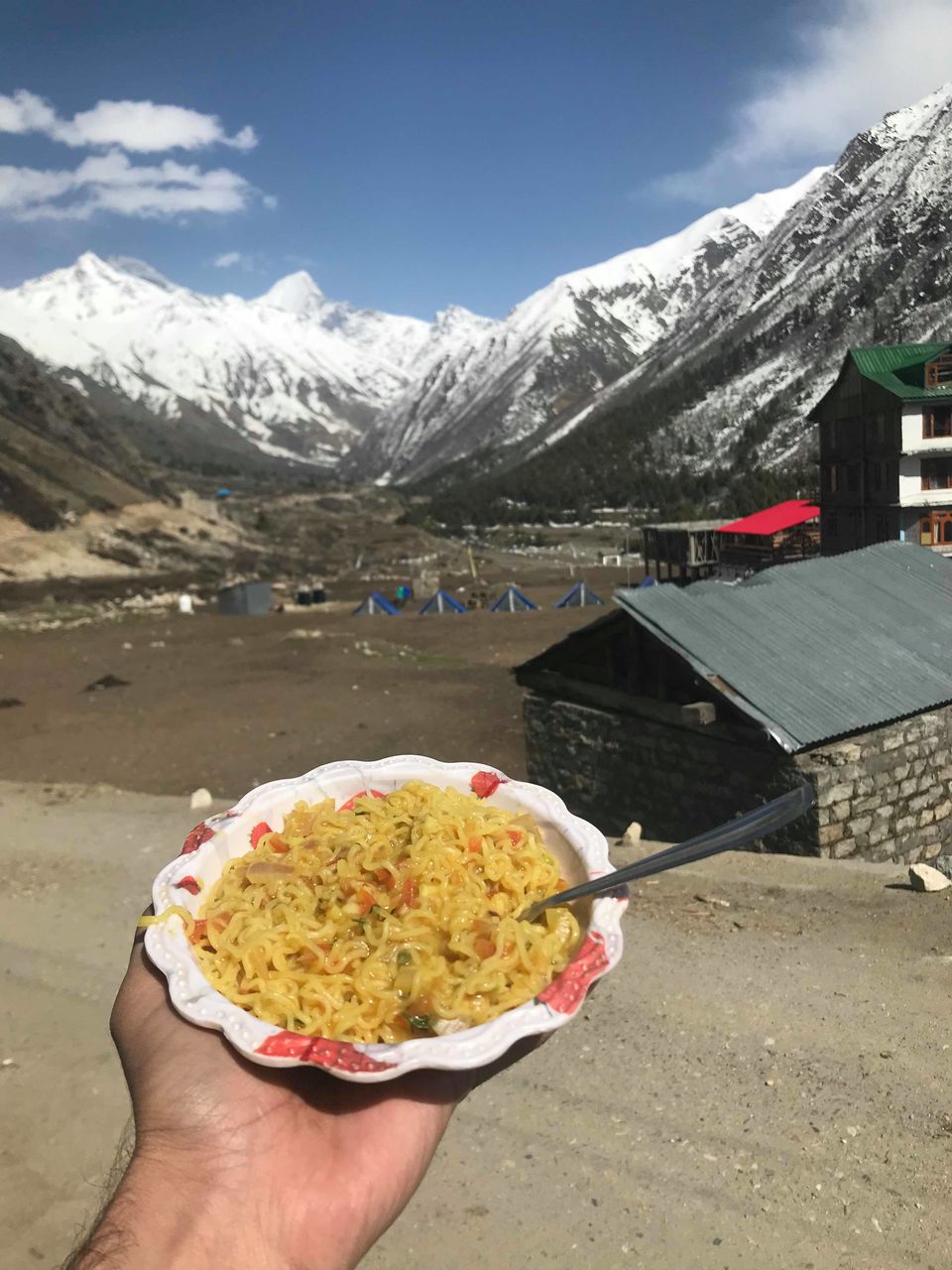 Flag Peak Trek:
The trek started between the alleys of the Chitkul; It got easy to moderate as we walked up towards the peak; It was even crazier than what I had in my mind.
In all the treks I have done till now, I have noticed people who listen to songs all along the trek, and who don't at all. While an experienced climber will always suggest you not too, for it also affects the acclimatization and you won't be alert enough to dodge a shooting stone which is a risk in all treks, It took quite some time to get out of the habit.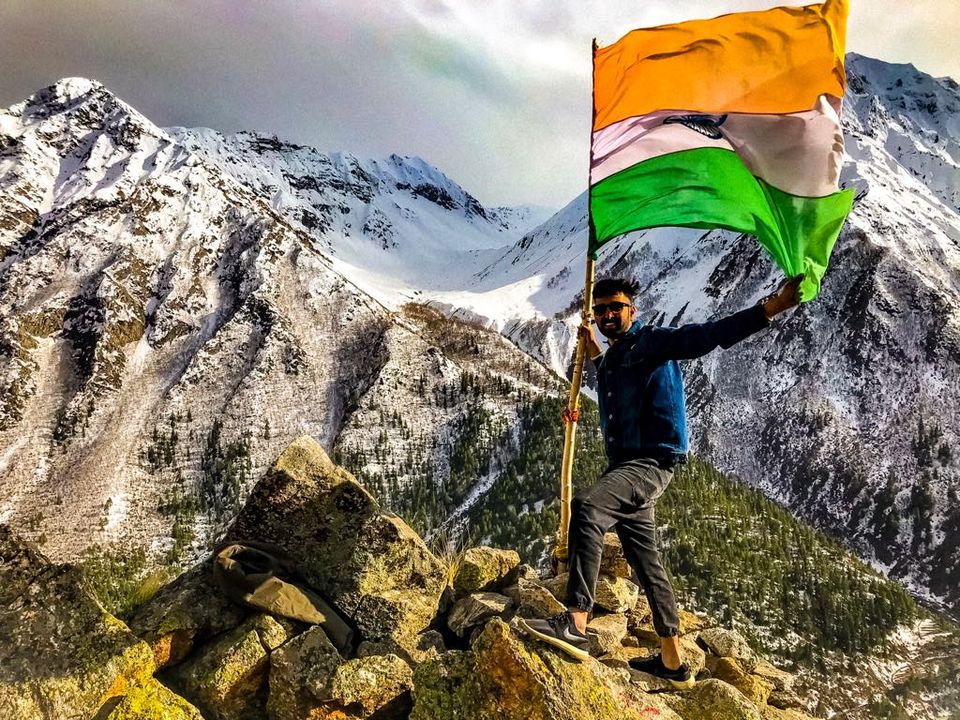 But up there, patience and mental + physical acclimatization keep you alive–successful, not the adrenaline! learned from a trekker from Germany and a group of Turban guys on the top of the peak.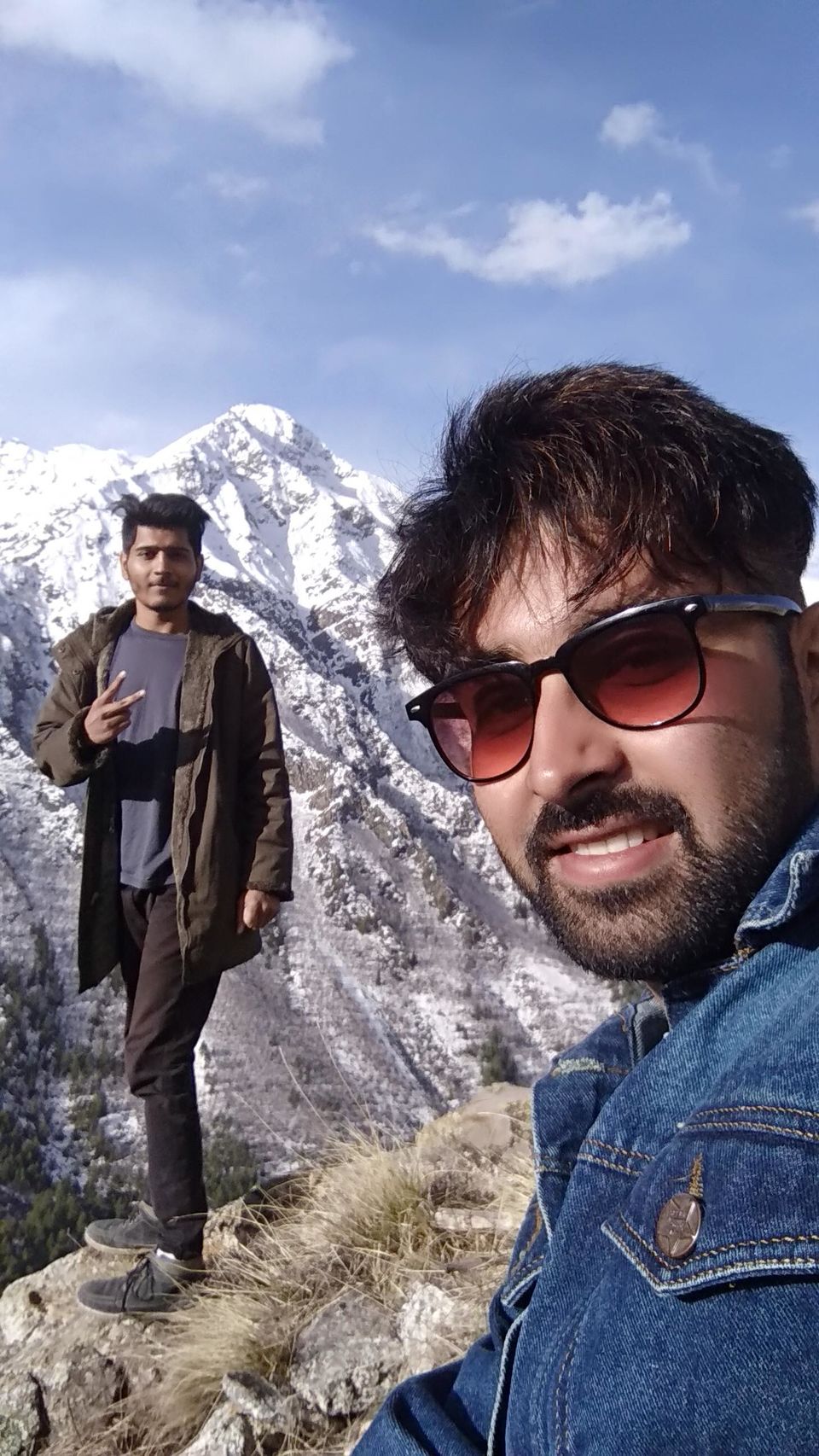 The song we played over the top and is still playing in my head:
Zid hai, zid hai
Meri dard chir ke nikal chuka
Mauka mile to karu main ye dobara
Junoo ke aag mein ubalti meri koshisho ko
Chahiye na koi aur shahara
Jagga jiteya te milan badhaiyan
Jagga jiteya, jagga
Jagga jiteya te milan badhaiyan
Jagga jiteya
Jiteya te milan badhaiyan
Ke aaya hai Fateh karke soorma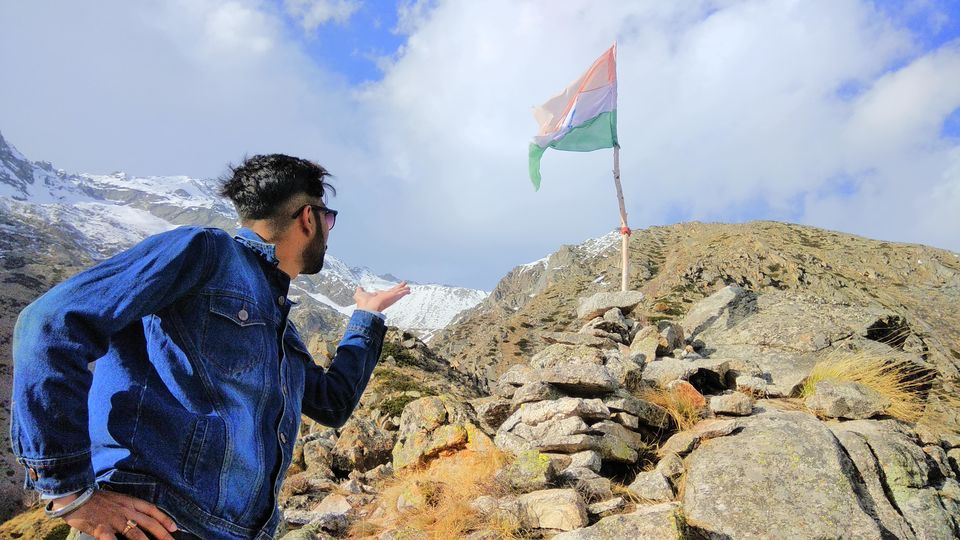 Flag peak trek in Chitkul is unexplored, yet filled with the best of climbers from all over the world.
The last village of India: Chitkul
Chitkul is well known as the last village of India. Yes, beyond it you would go into Tibet. The remote village of india has over 30 houses. The people are friendly; everybody you meet will greet you with a smile, Just like people from every other district in Himachal Pradesh. Most people live here on agriculture and the hotels and homestays they run. Almost in every house, you will find a place to stay and that too at cheap rates. The view around is amazing. Running away from the crowd and rush of Delhi, Chitkul is a perfect heaven.
During the dinner we met with 3 of the fellow travelers were leaving for Spiti early in the morning, We discussed few things about spiti and I suggested them to stay in Kibber or Lossar for snow leopard and star gazing. After dinner we went back to our room for a while and sipped a cup of teas. After resting for a while we watched Game of Thrones, That was the first time I was watching Game of Thrones and too with such a beautiful stargazing night in Chitkul! We had three main rules. Content must be relevant. Spoilers must have warned. Be legal and respectful to others.
Baspa River: Sound of Trance Music
The sound of Baspa river flowing down the village leaves you in a trance and both of us were just standing with a cup of tea, listening to the sound of the river and gazing at the mighty peaks surrounding us with some discussion on how tabish started his travel agency and his journey from aligarh to delhi to remote villages in himachal now.
Rajma Chawal at a small dhaba called "Hindustan ka Akhri Dhaba", was the best meal in Chitkul. The food available is usually basic with non-vegetarian food made only on customers special demands and a little extra cash. Bread Butter, Chawal, Dal, Rajma, Subzi, and Roti are easily available. Simple food, fresh air, and serenity will calm you down.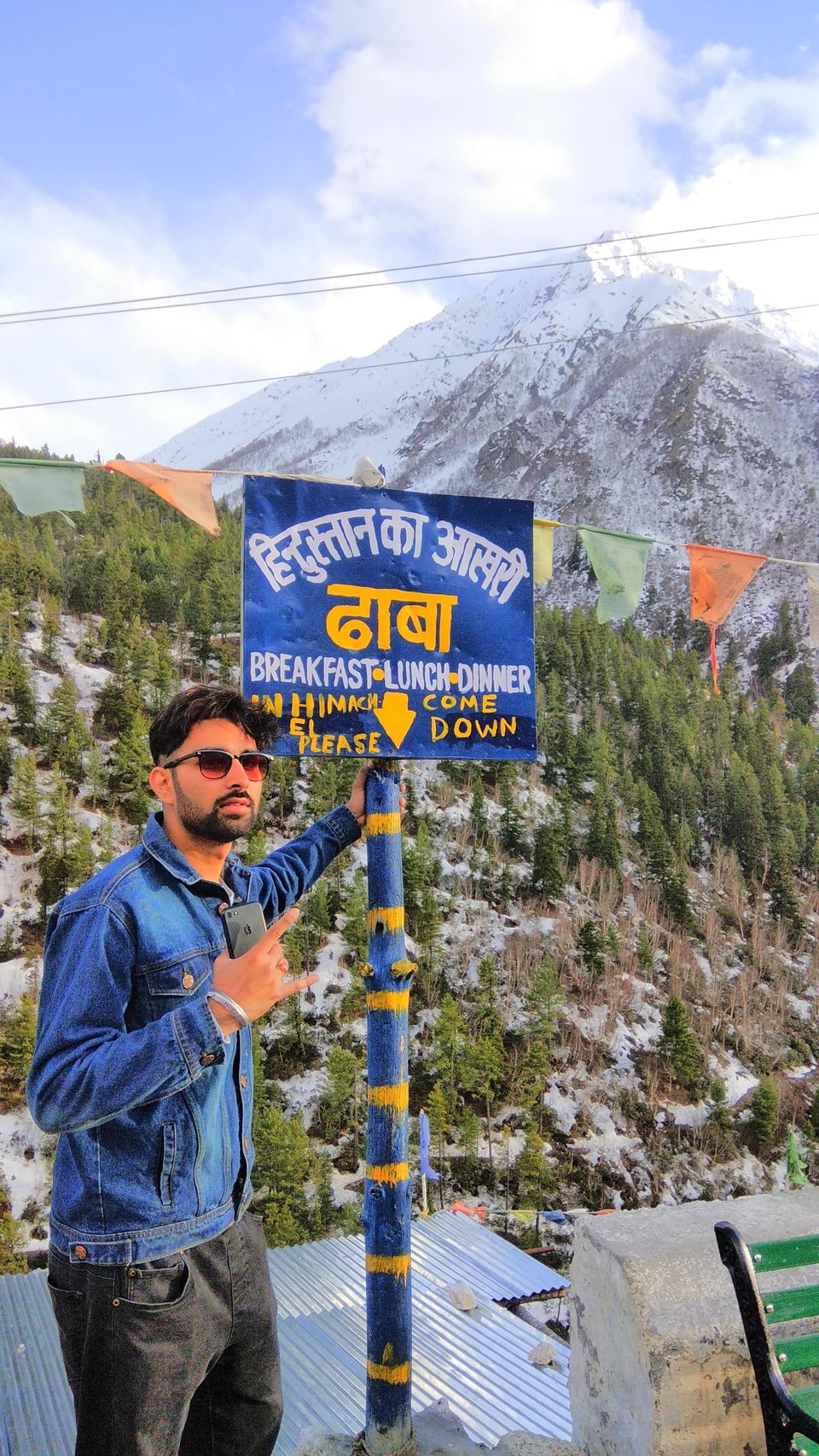 A must do in Sangla is to go to an apple farm, pluck a fresh kinnauri apple from the tree and indulge oneself in the sweetest apple one can ever have, But remember to be smart enough to tackle if you get caught!
One of the most beautiful and serene streams of water, the baspa river emerges from the snow mountains of the Indo-Tibetan border giving birth to the mesmerizing Baspa valley commonly known as the Sangla valley.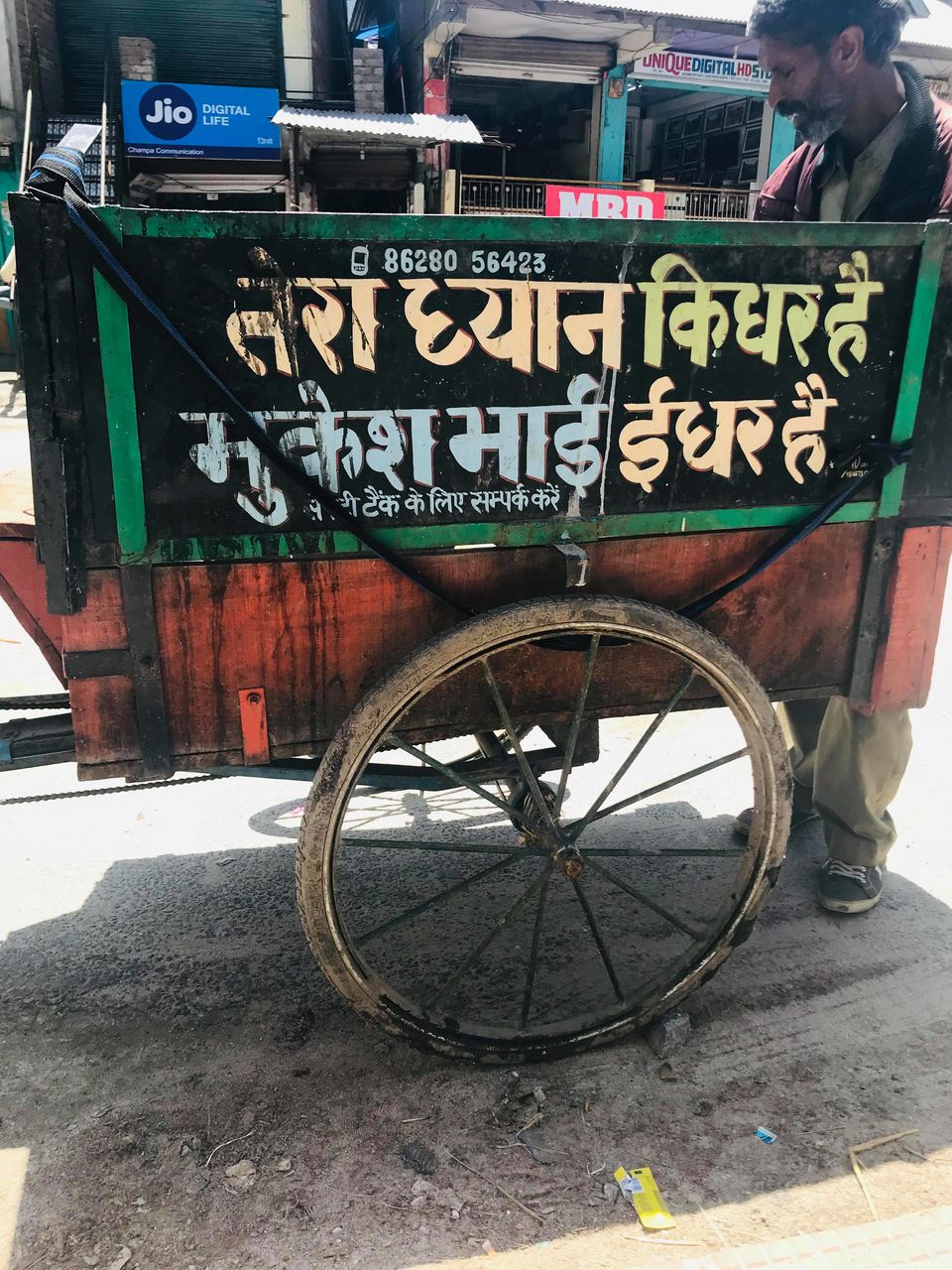 The next day we had to leave Chitkul and head back to Delhi. Mentally and physically prepared for a long arduous journey, but our soul was not ready to leave this heaven and go back. But as they say, no soul is at rest until it moves on and thus we packed our bags and headed back to reality after this beautiful dream.
How To Reach Chitkul
If I can break the Route down into any possible logical combination to complete the journey:
Delhi – Chandigarh – Shimla – Narkanda – Rampur – Karcham – Reckong Peo – Kalpa
or,
Delhi – Chandigarh – Shimla – Narkanda – Rampur – Karcham – Sangla – Rakchham–Chitkul
1. You can undertake the journey by a car as well if you do not want to depend on the bus timings. Booking a cab can however turn out to be more expensive. Shared cabs are also available in some parts. Driving during night time is not recommended in the mountains. Also, the roads are tricky and dangerous, hence only experienced drivers should be there.
2. Instead of changing bus at Shimla, you can also try booking a direct bus till Rampur (H.P.). There is an HRTC AC bus at 07:30 pm and reach Rampur at 09:00 am the next day (Check if it is every day or alternate day).
3. You can also book a direct bus from Chandigarh till Sangla/Chitkul or Reckong Peo.
Chitkul Booking is easy:
Book HRTC Ticket from here
Book your Zostel stay by clicking on Zostel The best option of staying is Zostel because of its fabulous location and courteous staff. They make sure you enjoy your stay even during the worst weather. enough.