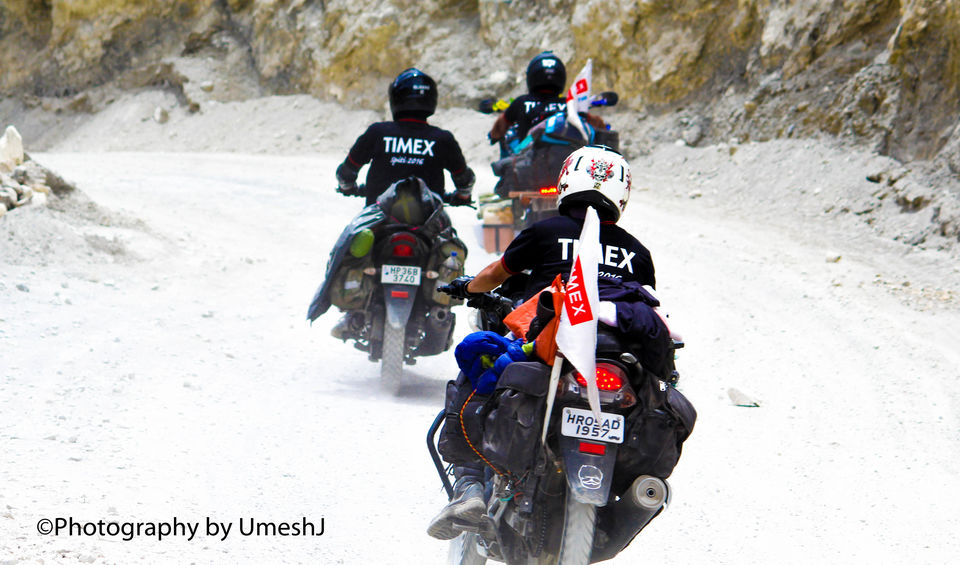 Information and Tips:
Below is a quick update on the route: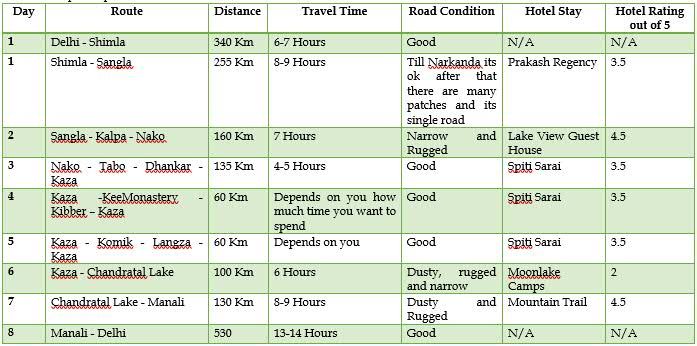 ● There are 2 ways to enter Spiti, you can either start from Shimla and exit at Manali or vice versa.
We travelled from Shimla-> Kaza-> Chandratal->Manali. There is other option as well by starting from Manali-> Kaza-> Shimla, but personally, I'd advise you to start from Shimla for a couple of reasons.
1) If you start from Shimla it would be easy for you to acclimatize when you reach to Kaza.
2) If you enter from Shimla route you won't need to obtain a permit to cross Rohtang Pass, which you otherwise do if you start your journey from Manali. Obtaining the permit means spending extra money and time.
[Note: If you are taking Manali route, do not forget to check if Kunzum Pass is through – the only route which makes Spiti Valley accessible from Manali.]
● If you have never been to high altitude places and this is your first time, it is highly recommended that you spend a day or two in Shimla or Narkanda. It will give your body ample chance to adapt and get ready for the journey ahead.
● Spiti is accessible by road round the year and requires you to travel approx. 700 to 800 km's from Delhi depending upon what all places you want to visit on the way.
● Manali route is closed from October till April due to snowfall at Rohtang & Kunzum La pass.
● Shimla route opens round the year but during winters you can visit till Lossar as Kunzum Pass remains closed in Winter, from Losar you need to turn back to the same route "Shimla" from where you started.
● The nearest airport is "Bhuntar" in Kullu. Travelers have to take bus or hire cab from there to take them to Lahaul Spiti.
● For those who are travelling by train, Chandigarh is the closest railway station. From there you have to take a local Bus or you can hire a taxi for further journey.
● The ideal months for visiting Lahual Spiti are June to Sep. It's a good idea to carry some woolens for backup as even nights in summers are very cold in some places.
● Winter temperatures, it's below freezing point. Rohtang Pass and Kunzum La Pass remain closed for winters due to heavy snowfall.
● Only BSNL Sim cards work in some places in Spiti. You will find internet café as well as ATM in Kaza, however it is recommended to carry enough cash to last you through the journey.
● Spiti is recognized for having the world's highest post office at Hikkim, and the world's highest petrol pump at Kaza.
● If you are planning a trip to the Spiti Valley, check if you can get home stays. It is probably the best way to explore and discover about the picturesque Spiti Valley and its wonderful people while we missed this opportunity and we realized the importance later.
How to reach Spiti valley from Shimla / Manali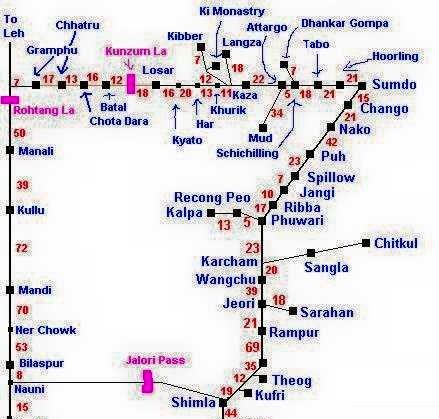 Story Time
The planning Stage:
This trip was planned in 2014 Sep when we four friends were travelling to Leh and that was our one of the best holidays. We got overwhelmed by the beauty of Leh Laddakh. One day we were discussing about Spiti Valley as we heard a lot about it and we had one question in our mind that why people choose Leh over Spiti, if Spiti is wonderful in same way like Leh, so we were excited to discover the facts and to find out the difference between Spiti and Leh. We decided to explore Spiti in our next vacation to understand the lifestyle and the differences between these 2 locations and to understand why more people has been going to Leh while travelling to Spiti is efficient in terms of cost and time.
About SPITI Valley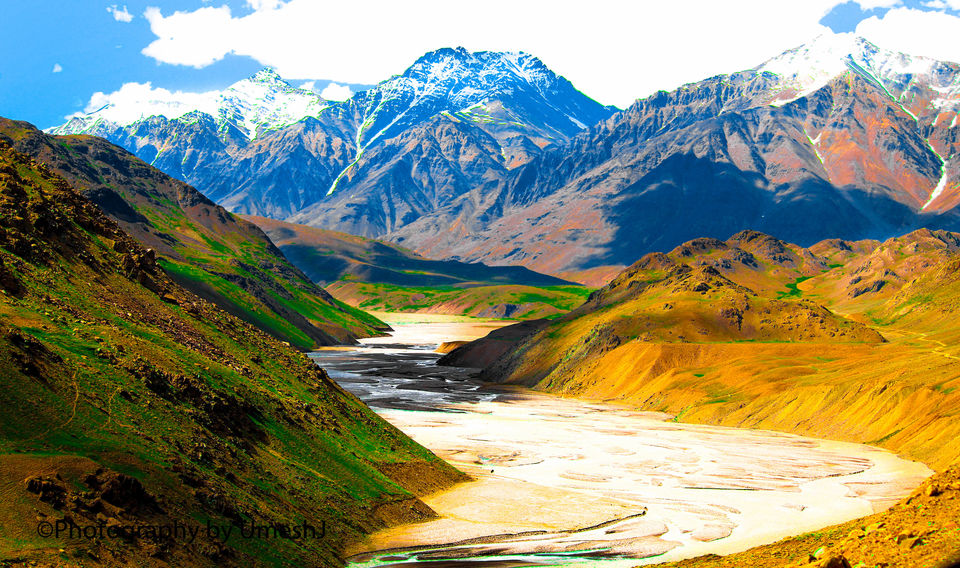 Spiti, the name that creates many pictures in mind of those who have not been there. While some picture lush green hills, snow-clad mountain, rivers, waterfalls, others think of it is a cold and isolated desert valley. Whatever the picture is, it still attracts thousands of tourists every year.
The name "Spiti" in tibetan means "The Middle Land" because it is a land between Tibet and India and it retains a very strong Buddhist culture and because of this very reason, it possesses a unique combination of both Indian and Tibetan cultures. A distinct lifestyle derived primarily out of Hindu and Buddhist beliefs. Spiti is one of the least populated regions of India. This is one of the most stunning and untouched valley. Travelling to Spiti is an adventure in itself, long drives, beautiful landscape, snowcapped peaks and even glaciers all around you and a few good companions should make it a journey you will never ever forget.
There are many high-altitude villages in Spiti, and each has a different flavor. There is a lot to explore for everyone, whether you are a tourist, hiker, mountaineer, adventurer or spiritual explorer. The entire district of Lahaul Spiti is full of natural beauty and there is a lot of hidden grandeur for tourists to explore.
The journey to Lahaul and Spiti Valley will take you to the roads less traveled with its most breath-taking sceneries that you would ever see. You will find yourself lost in the most astonishing valley of the Himalayas, exploring the beautiful moon landscapes, deep blue lakes, golden snow peaks and the most remote villages of India. This traveling leaves you speechless and then turns you into a storyteller. The journey to the valleys of Lahaul and Spiti will be the most adventurous story you will have. A trip to this place will give you the most peaceful time of your life. More days you spend in this enchanting place, more interesting things you will discover about the people and the place.
Package details
After thorough search, we finalized Tour operator named Spiti Holiday adventure www.Spitiholidayadventure.com .
We booked package for 4 people starting from Shimla to Manali, which included transport, accommodation and sightseeing. Our experience was quite satisfactory. Driver "Bobby" was very good and very entertaining. His driving skill were impressive and he had very good knowledge about the Himachal local places.
Day 1: New Delhi to Sangla
(15 Hours; Distance Covered: 580Kms)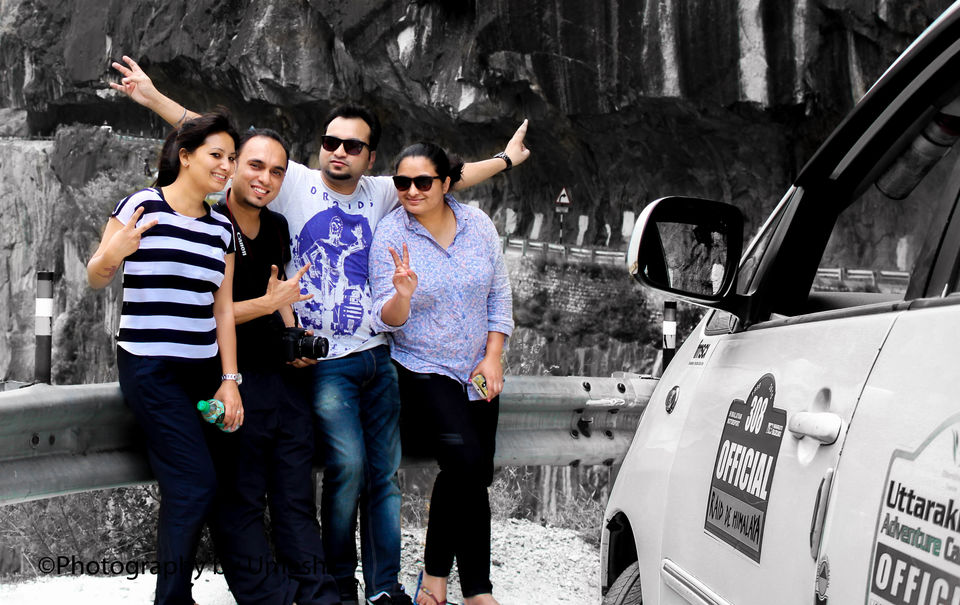 On 10th June, we started our journey at 10:30 pm from Delhi ISBT to our first stop point Shimla, we took Volvo Bus- Himsuta (Approx 900 per person) It is 6-7 hours' drive for Delhi to Shimla and the highway is just awesome. We reached Shimla at 5:30 am next morning at Shimla ISBT ( Tutikandi) where we met our driver Bobby.
It was early morning so we decided to take our breakfast in Narkanda. Shimla to Narkanda road condition is very good and it takes around 2 hours to reach Narkanada. We stopped in Himachal tourism hotel (Hotel Hatu) which was scenic and peaceful; you will see a beautiful view of the valley from the park of this hotel, after having breakfast we started again.
After Narkanda you will find single road highway most of the time and after 10-15 kms, you will come across the Sutlej View Point and this is the first view of mighty river. From here to Sangla the road conditions are not very good, you might find some good patches but overall the conditions are tough.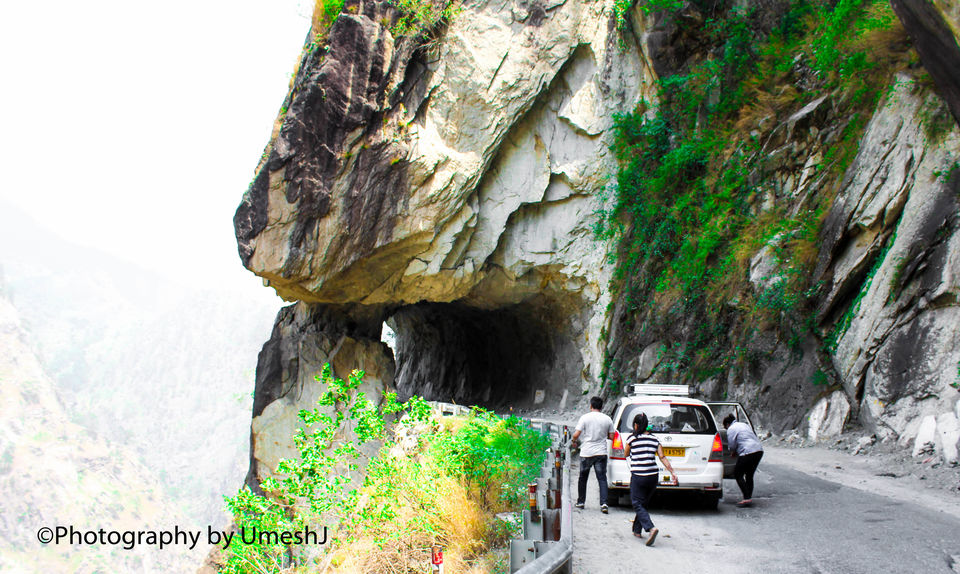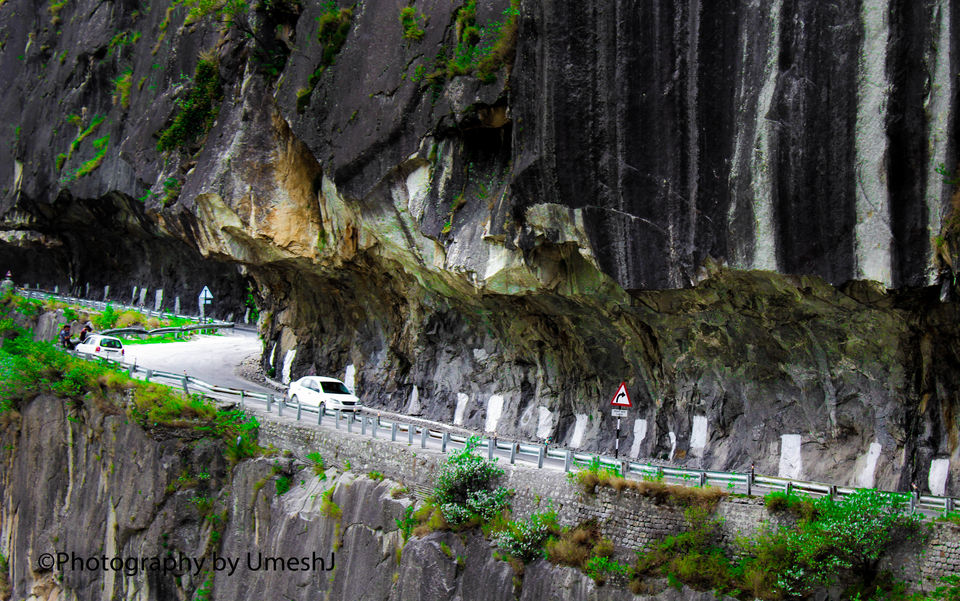 You feel the difference when you enter Sangla valley (which starts from the town of Sangla and ends in Chitkul), we reached in our hotel around at 4 pm, You will also feel the drastic change in temperature once you enter the valley. For accommodation there are many options hotels and guest houses available in Sangla, the primary attraction is the natural beauty of this place. There isn't much to do here except to enjoy the scenic beauty of the place, from here you can visit Chitkul as well, It is a very small village consisting of less than a 100 houses and is surrounded by the mighty Himalayas with River Baspa flowing right through the village. There are several hotels in Chitkul, so finding an accommodation should not be a problem. You can enjoy the scenic beauty and the Baspa River while you are there.
Note: people who don't want to cover such a long distances in one shot can choose Shimla or Narkanda as a first stop, In Shimla there are lot of places to visit especially you must visit the mall road. In Narkanda there is not much to explore except enjoying scenic beauty, it's peaceful and less crowded place as compare to Shimla.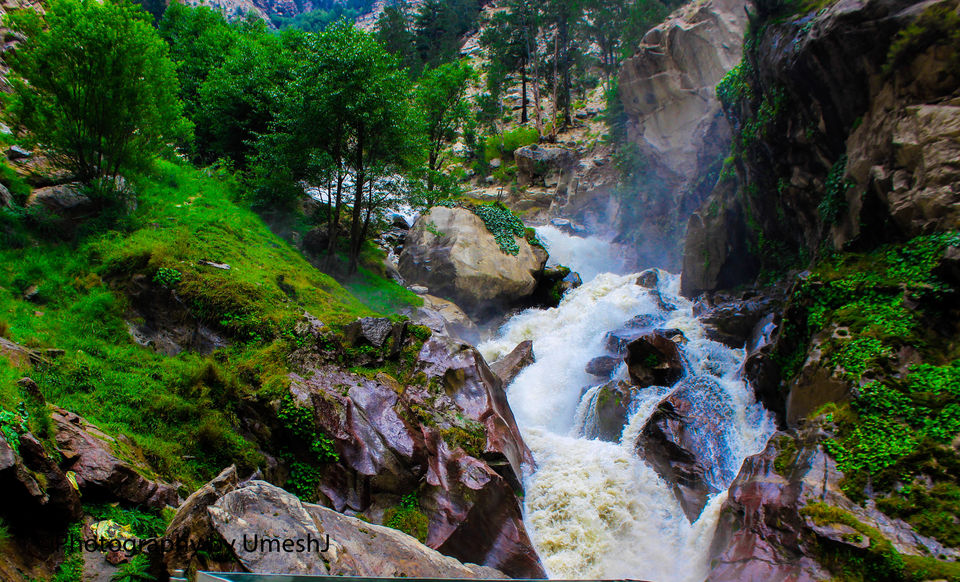 Day2: Sangla-Kalpa-Nako
(5-6 Hours; Distance Covered: 130 kms)
The day two was not very hectic we had to travel very less. The theme of the day was to relax and have fun. After breakfast, we checked out from hotel at 8 am and started our journey to next point Nako. Before Nako we decided to give a visit to Kalpa which is a small town famous for its apple orchards. Primary attraction of Kalpa is its magnificent view of Kinnaur Kailash. After visiting Kalpa we returned to same route Reckong Peo than Nako, In case if you have any plan to get fuel do it in Reckong Peo, because after that the next petrol station on this route would be in Kaza. The road condition was getting worse as we moved towards Nako. Many construction projects were running over this route which were not only spoiling the beauty of the valley but also made the route very dusty. You will have to register yourself near Puh at a check post before continuing the journey further to Nako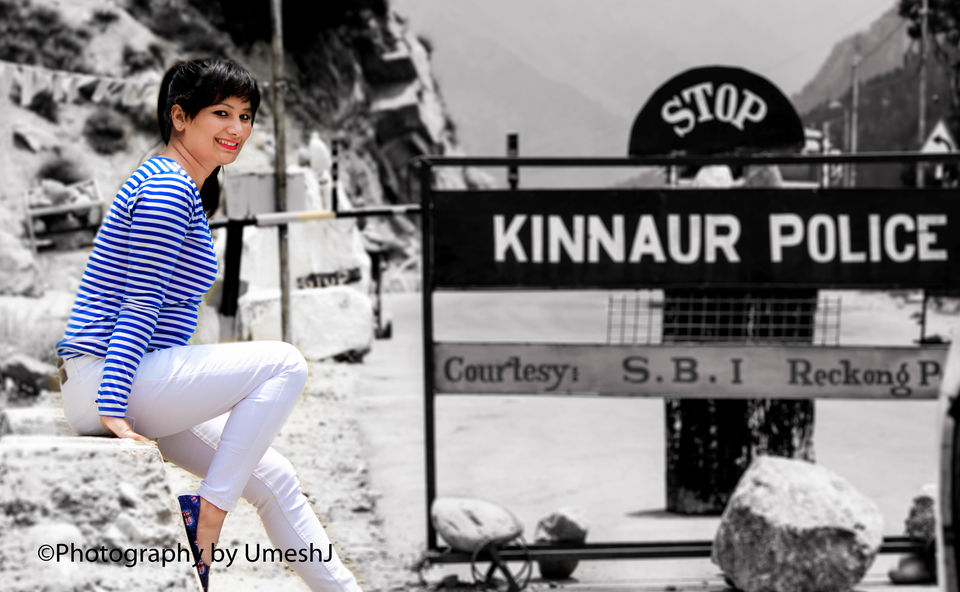 For lunch we stopped at a local shop and enjoyed Tibetan food, momo, soup etc. It was quite tasty and the cost was very reasonable. After having lunch we moved on and reached Nako around 3 PM. We stayed in "the lake view house" which is just opposite to Nako Lake, the hotel was in best place. There was not much to do or see in Spiti villages but they are indeed very nice and beautiful. Nako is very silent and serene village which is not very big but amazingly beautiful. Here in Nako you can visit to one old monastery which is walking distance of 1 km from main village. Generally, in these places weather changes drastically at eve time, it was very difficult for us to stand outside as the temperature was very low and wind was too strong. As you move further to Kaza you will get more scenic beauty, Snow-capped mountains, Rivers, ancient Tibetan architecture village.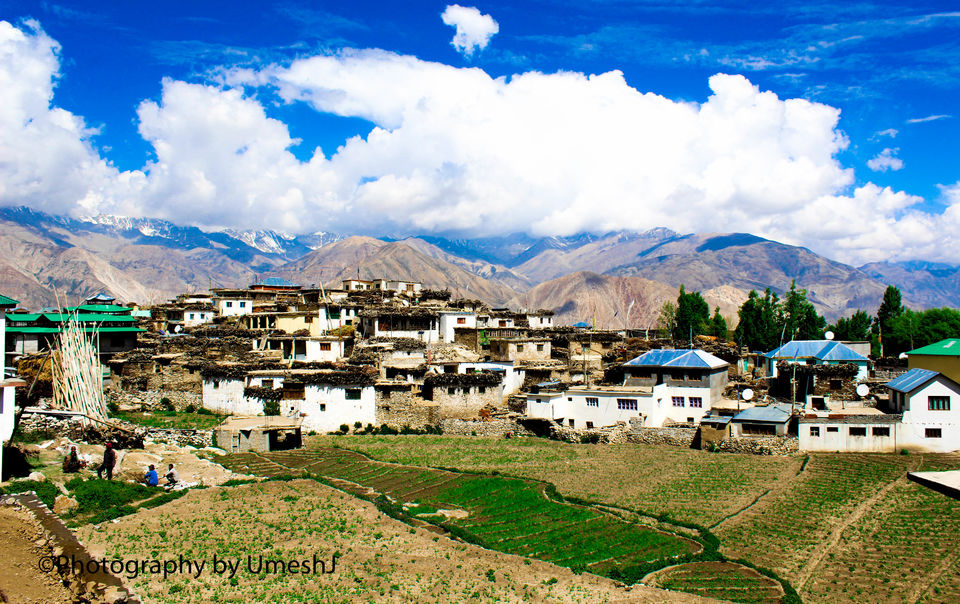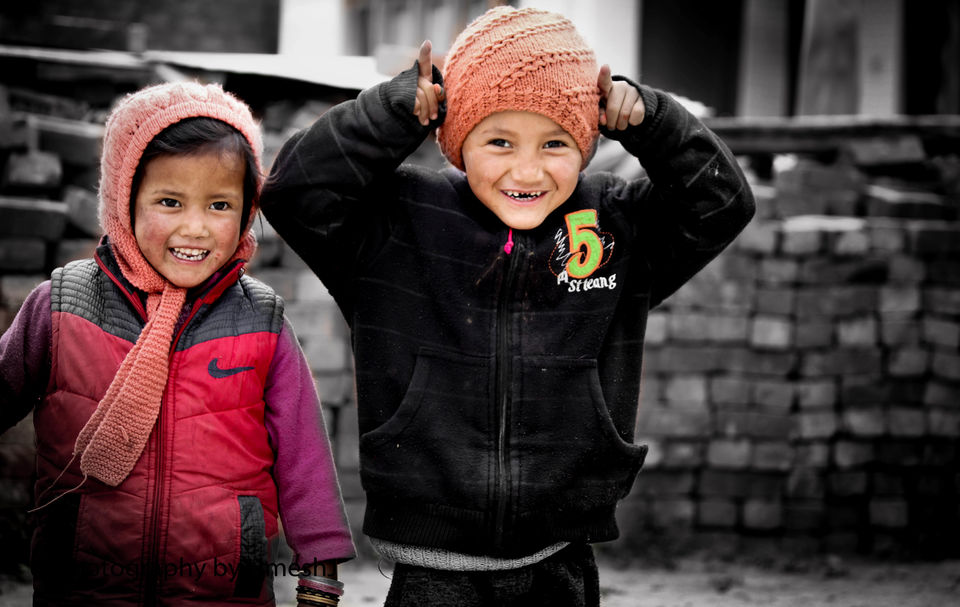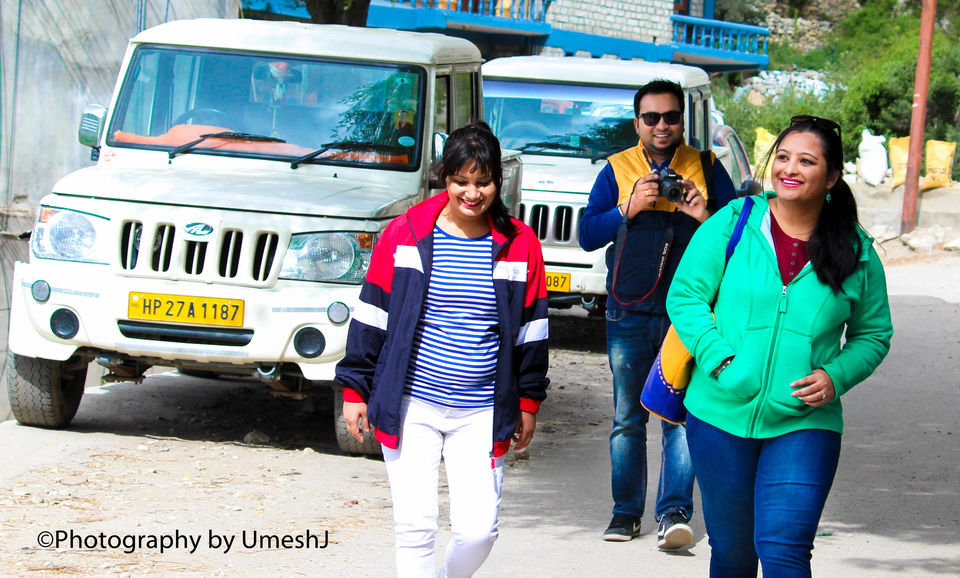 Day3: Nako-Tabo-Dhankar-Kaza
(5 Hours; Distance Covered: 120 kms)
Next day it was a smooth drive to Tabo. Road conditions remained good with a few bad patches here and there. Primary attraction at Tabo is the Tabo Monastery which is said to be over a thousand years old. In case you want to stay at Tabo for the night, there are a few hotels. We spent some time there and moved to our next point "Dhankar"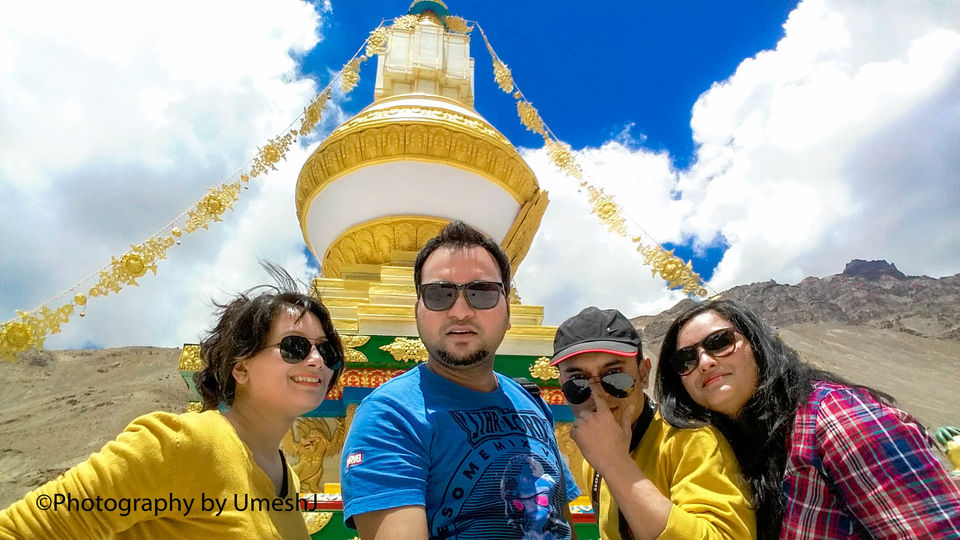 Dhankar has distance of 25 km from tabo, it's a small village which lies between the villages of Kaza and Tabo., to reach here you have to leave the main highway and take a road going uphill. There are 2 monasteries in Dhankar. The new Monastery is located right at the start of the village while the old one is located a few meters ahead, the most prominent place of tourist interest in this village is the Dhankar Gompa, the whole place is very picturesque, Besides this religious place, one can head to the Dhankar Lake to spend some time there. Dhankar does not have any hotels or guest houses, nearest accommodation available is either at Kaza or Tabo, but there are about 60 families living in this village, who are known to offer home stay facilities for tourists.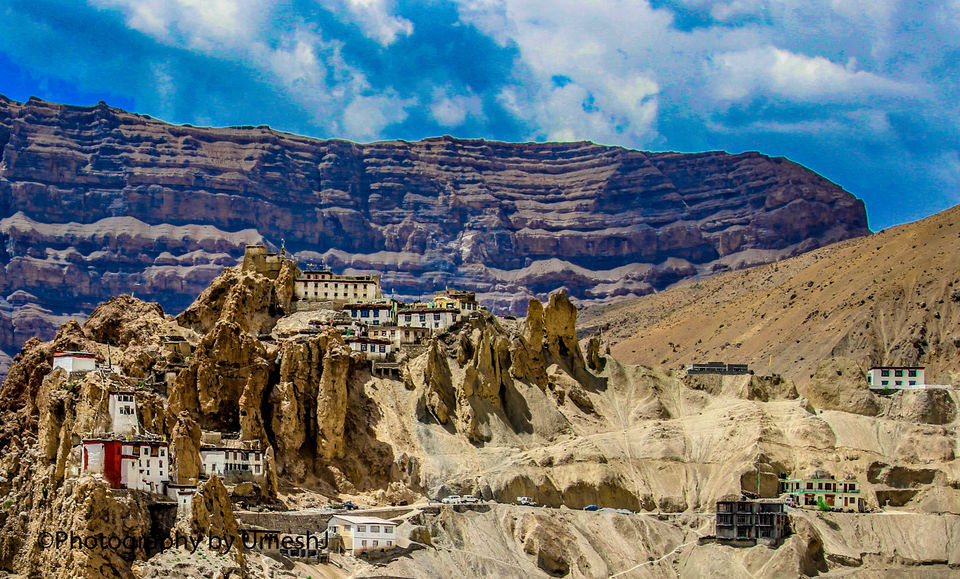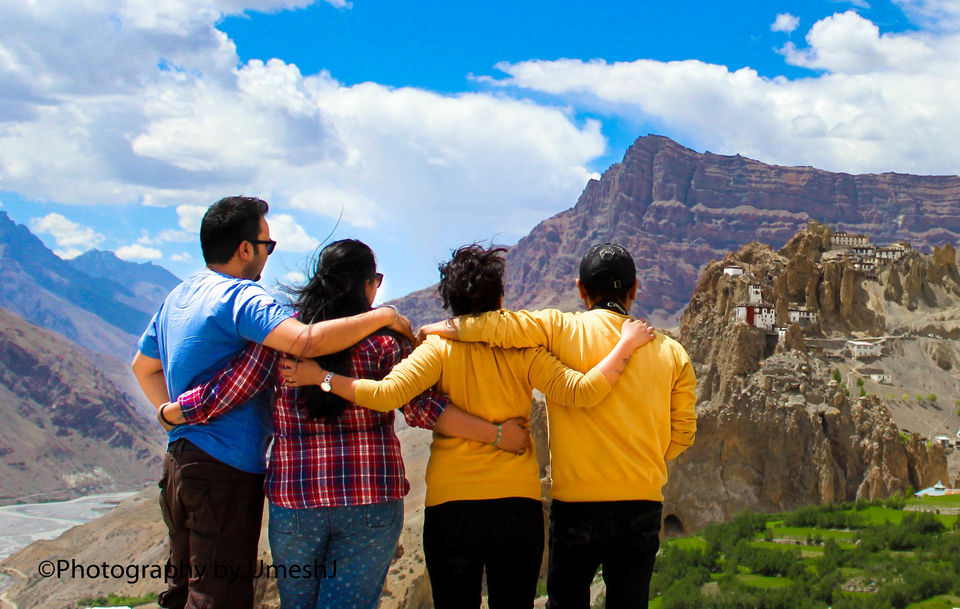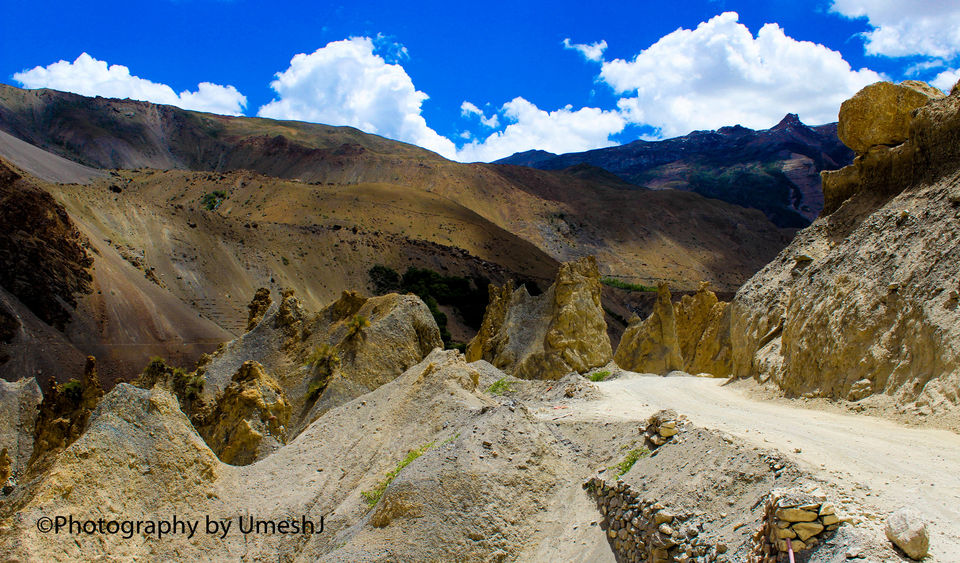 Next town on the route is Kaza, district headquarters of Spiti valley. Some of the major tourist attractions in and around Kaza is Ki Monastery, Kibber village, Komik Village and Langza village famous for presents of marine fossils.
There are multiple hotels in Kaza so finding an accommodation is not a problem. Spending 2-3 days in kaza is a good idea as there are many places near to kaza where you can visit.
Kaza is the largest township in the Spiti and Lahaul Valley, It's market is quite big and have all facilities like medical shops, café, ATM, petrol pump, wine shop and it serves as the base camp for many popular trekking and mountaineering expeditions in the region. Some of the most famous gompas and monasteries of Himachal Pradesh are also located in Kaza. It has the world highest petrol retail outlet.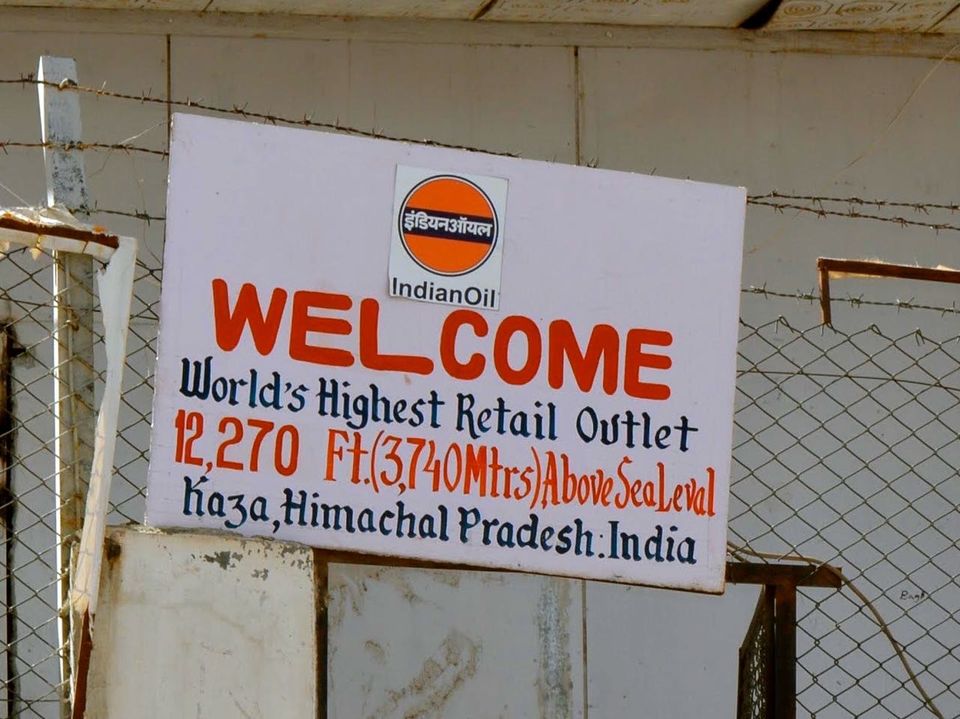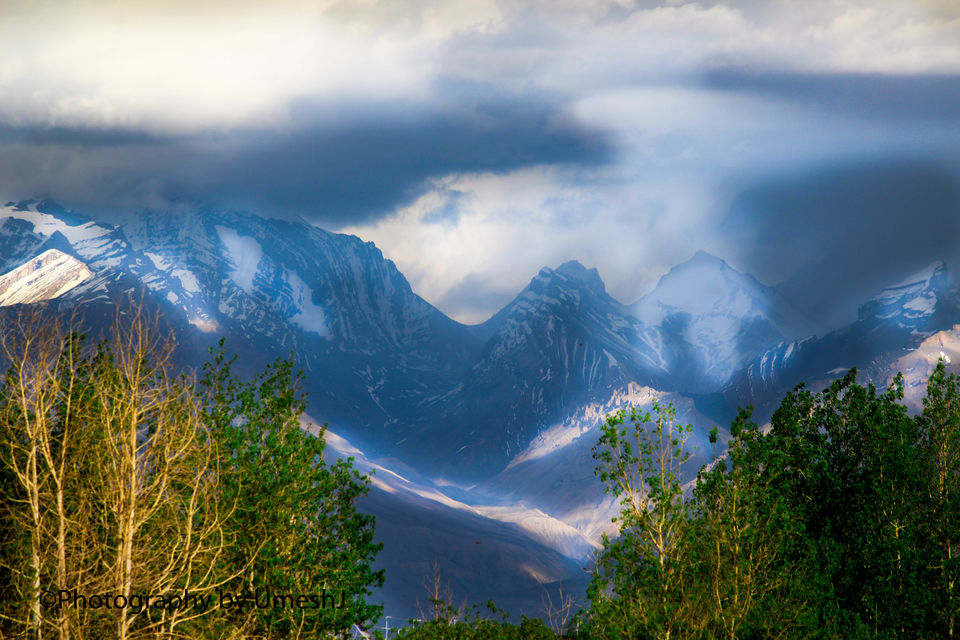 Day4 Kaza - Kee Monastery - Kibber – Kaza
(Distance Covered: 50 km approx)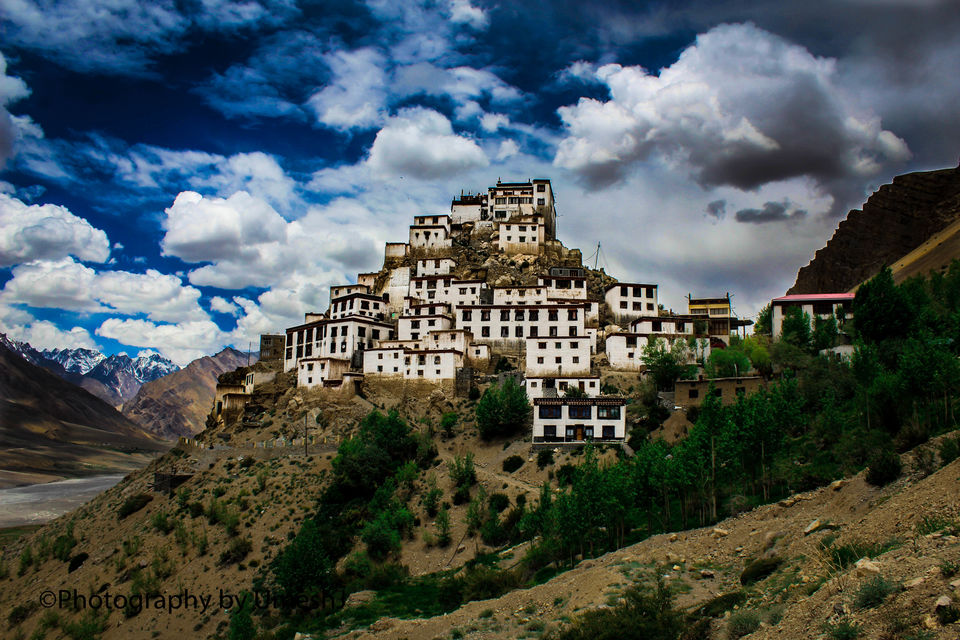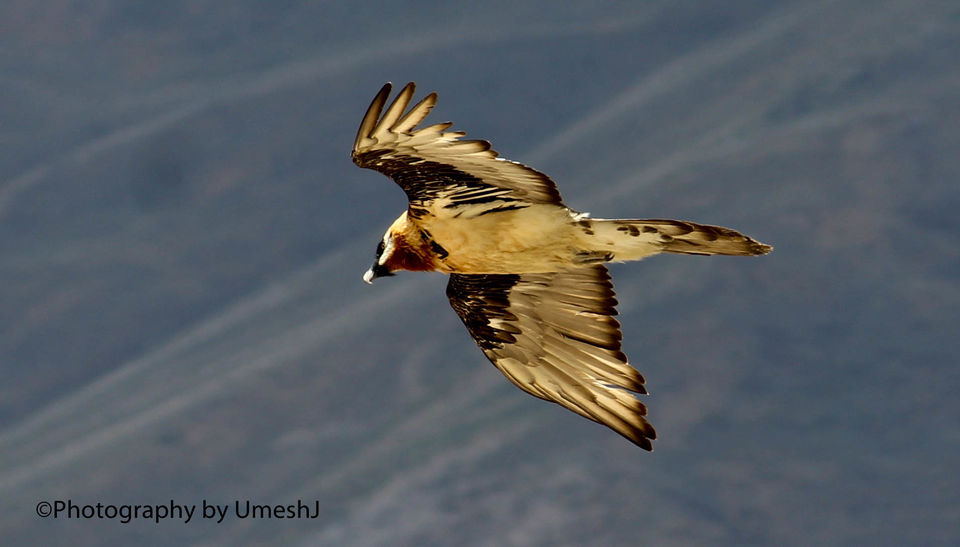 That day was our 4th day of the journey and we had to visit Ki monastery and later Kibber village .
Ki monastery - A Tibetan Buddhist monastery located on top of a hill at an altitude of 13,668 ft close to the Spiti River. Its approx 14 km from kaza .It's one of the largest monastery of Spiti valley and you will find more than 100's Lamas inside the complex busy in their dauy to day practices. This monastery has lot of musical instruments, beautiful paintings an Buddhist scriptures and many other historical, in case you are curious and would like to know more don't hesitate to ask the Lama's, they are always happy to share the information and explanations.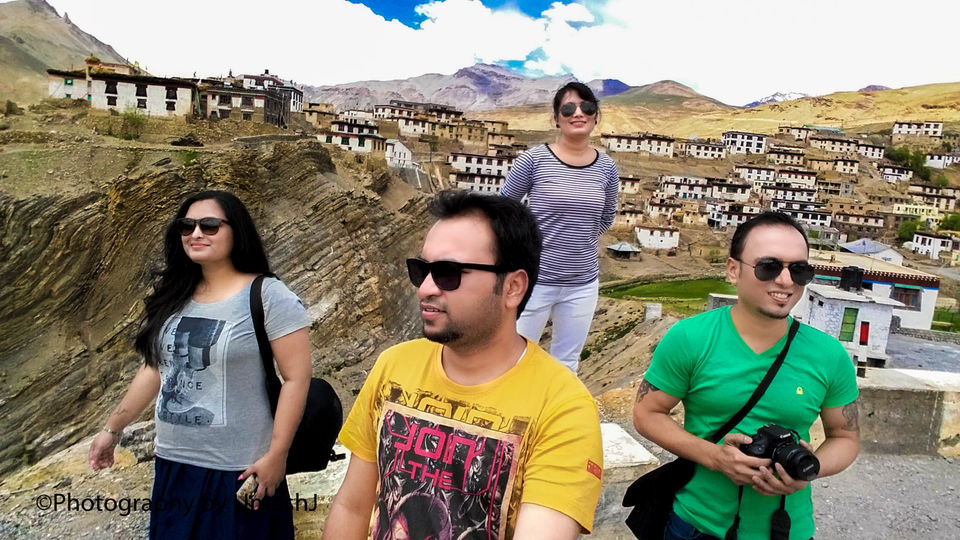 Kibber is a remote village in the valley, lies at an altitude of 14010 feet . Its approx. 20 km from Kaza and a few km from Key Monastery. It's one of the highest inhabited villages in the world. It has some 80-100 houses, good home stays and cafes, civil dispensary, a high school, the world highest post office, a telegraph office, one can visit the Kibber Wildlife Sanctuary to witness the fauna of the Spiti Valley, which includes red fox, ibex, blue sheep, Himalayan wolf, Tibetan wild ass and the snow leopard, among others.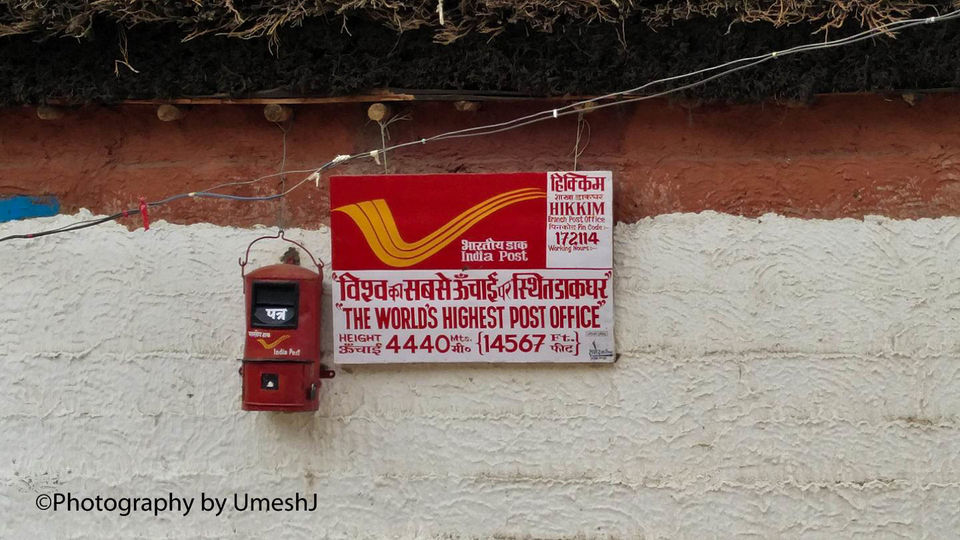 Day 5 Kaza- Langza- Komik – Kaza
(Distance Covered: 50 km approx)
For our 5th day, we had to visit Komik and Langza. After breakfast we started our journey to explore Spiti villages, drive to all the nearby villages to get the real taste of Spiti. All these villages are very small so do not get your hopes high. There is not much to explore here but to enjoy the natural beauty, peace and spirituality of Spiti valley, which I am sure is what you came on this journey for.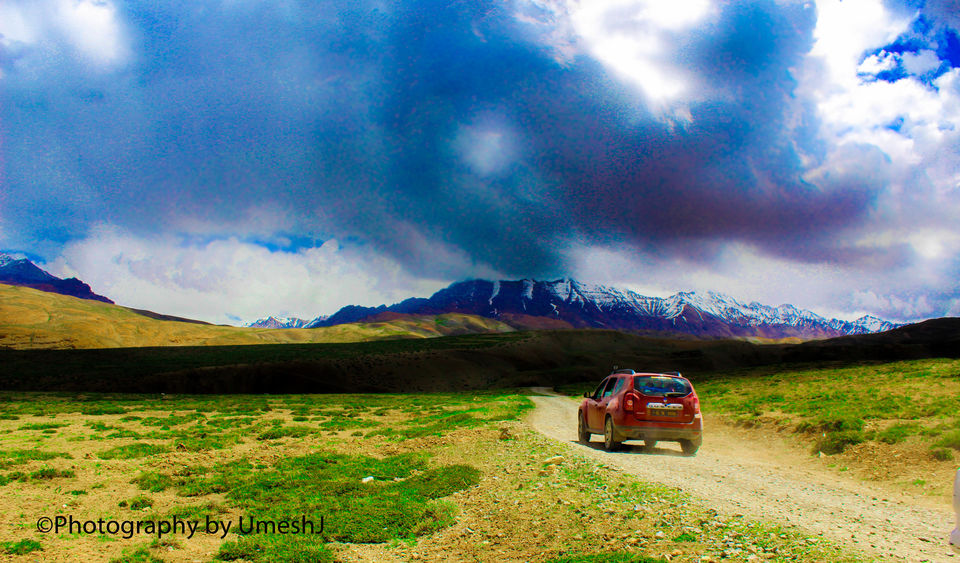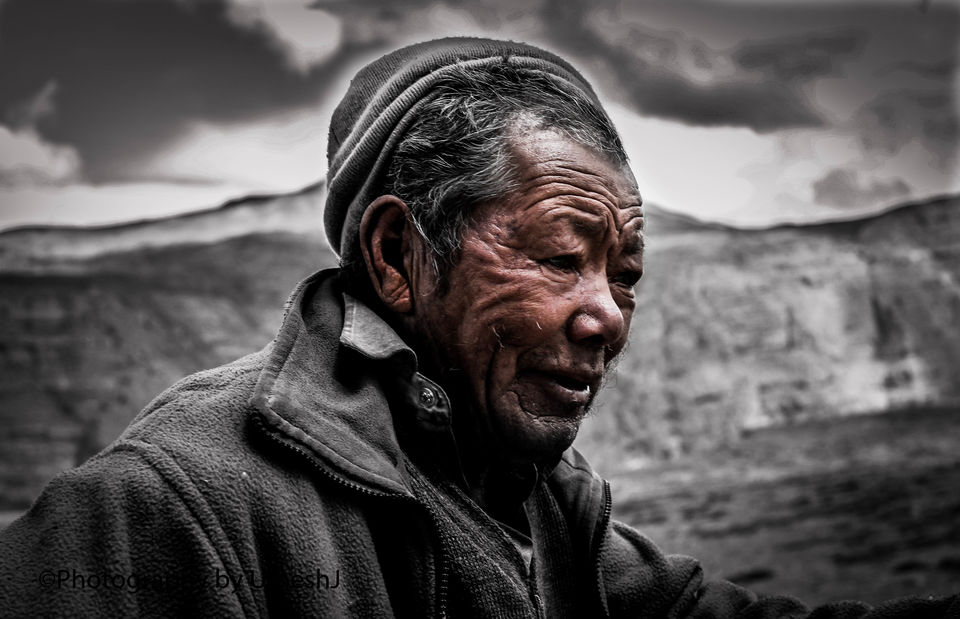 First we visited Langza which is famous for very old fossils found here however this is not something that you will find lying around, unless you are extremely lucky. You will have to ask the locals and they can show you some of the fossils they found. If you are interested, you can buy some. This picturesque village, which is surrounded by snow-clad peaks and green pastures, is home to some ancient buildings and monasteries that are worth visiting. It lies at an altitude of above 14000 feet. The most famous attraction of Langza is the statue of Lord Buddha that overlooks the valley. The mud houses and an ancient monastery in the village are also worth exploring.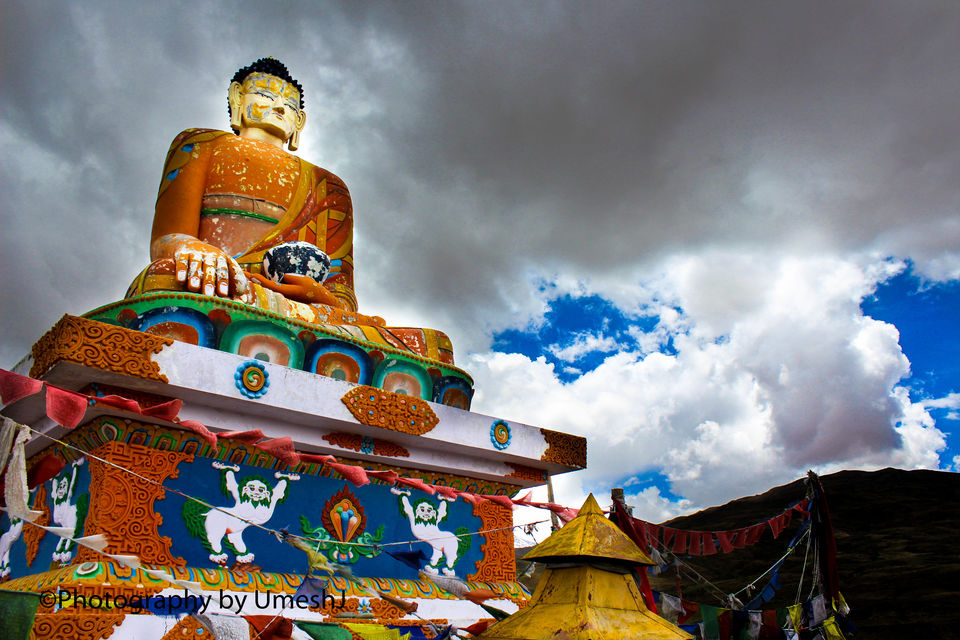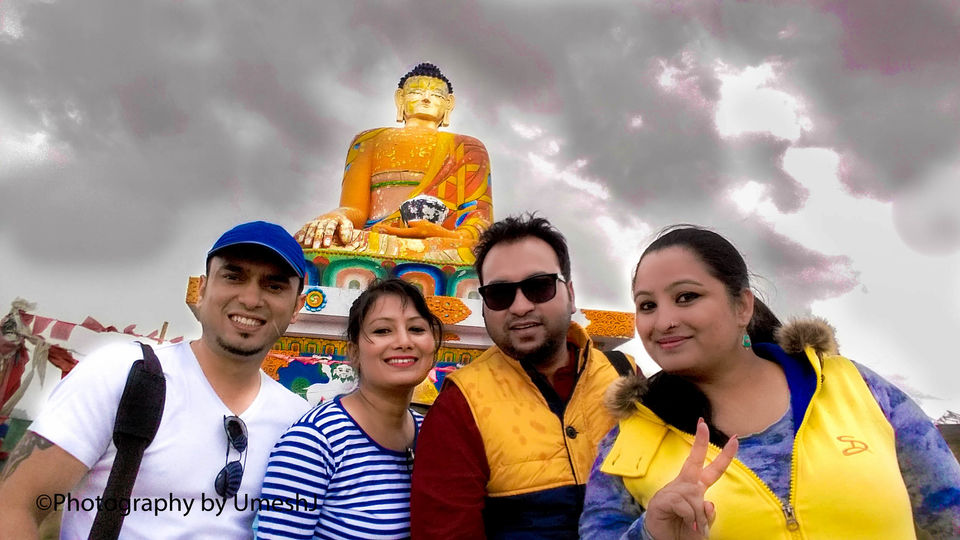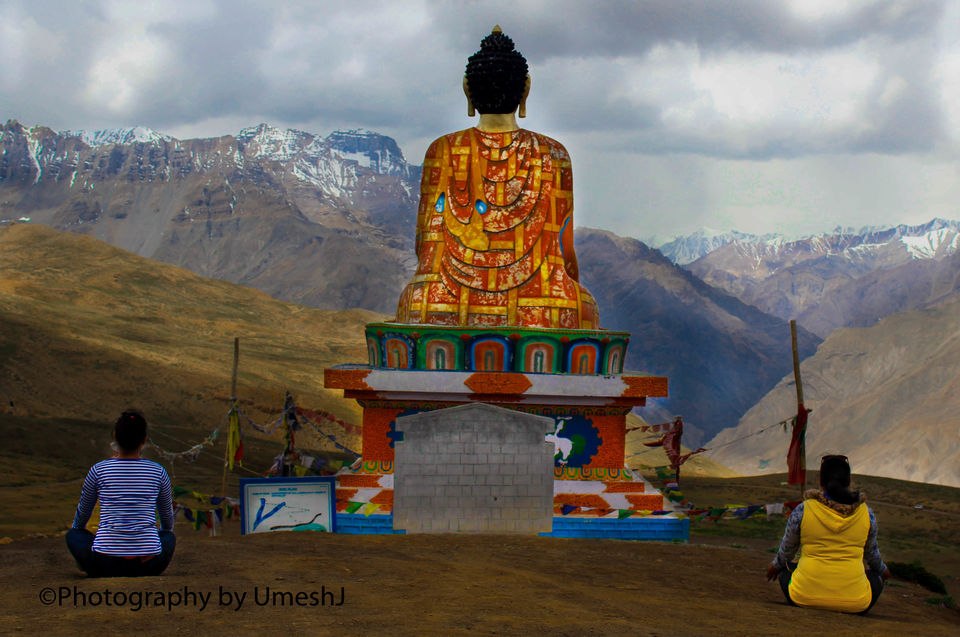 Komic village located at 14800ft is the highest village in Asia. Now it has an (almost) motorable road too. The village of Komik has only about 50-60 houses. Breathing could be an issue for some people due to high altitude. During winters, this village is completely cut-off from the rest of the world owing to heavy snowfall; the temperatures go down as low as -30 degree Celsius You can visit the Komic Monastery and can have some good moments here by viewing the snowcapped mountains, from here you would be able to see an awesome range of mountains capped in snow.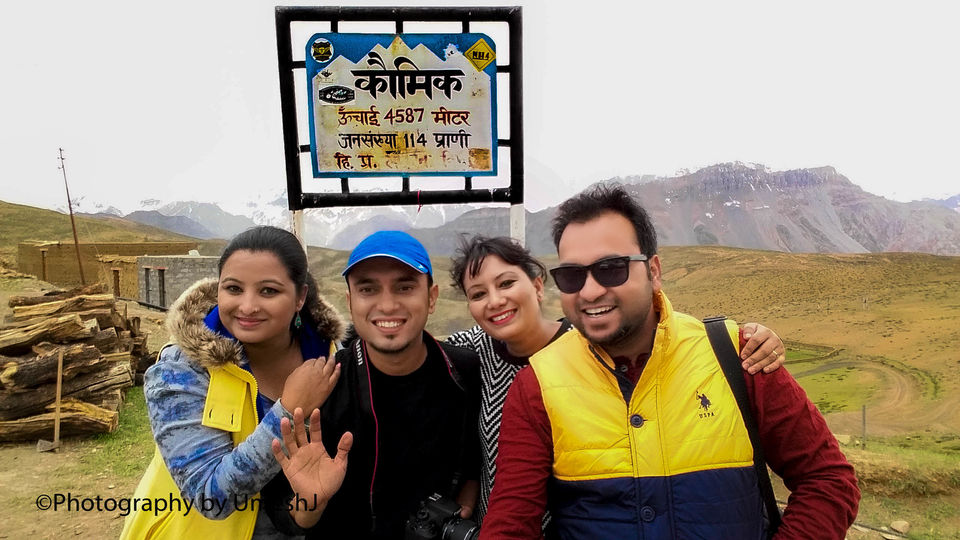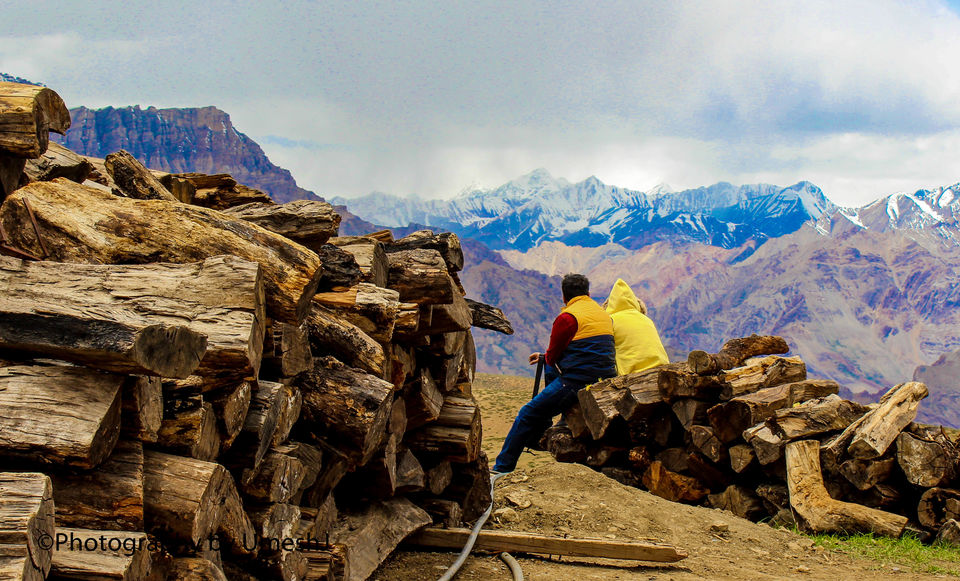 Day 6 Kaza – Losar – Kunzum pass - Chandratal Lake
(Distance 100 Km approx.)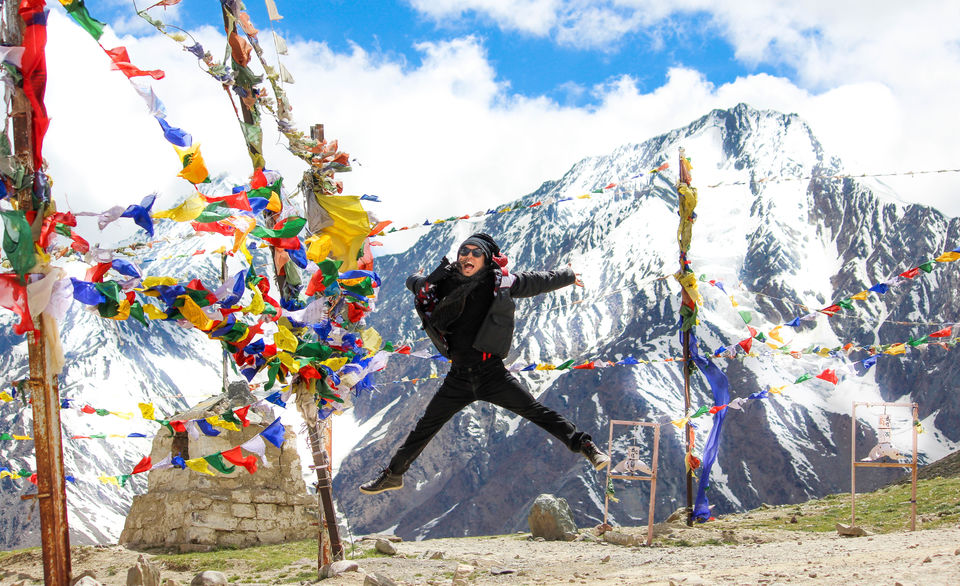 Exploring Spiti was a great experience. We spent 3 awesome days in Kaza and trust me this is a place where you would like to spent more days, there are many things to explore but due to tight schedule we had to move ahead so we filled up our vehicle's fuel tank before leaving Kaza as you will not get any other petrol pump till Manali. After 60 km from Kaza you will find one small village "Losar". This is a good place to eat , as you would not find any dhaba or restaurant until Chandrataal. After Losar, the ascent to Kunzum La starts. Tar will once again vanish and the roads will be no more than dirt tracks. From here till chandratal lake you will find the worst road you would have ever driven on, so get yourself ready for a bumpy ride but it was really a fun for me. This is the most challenging road we have ever seen in our life.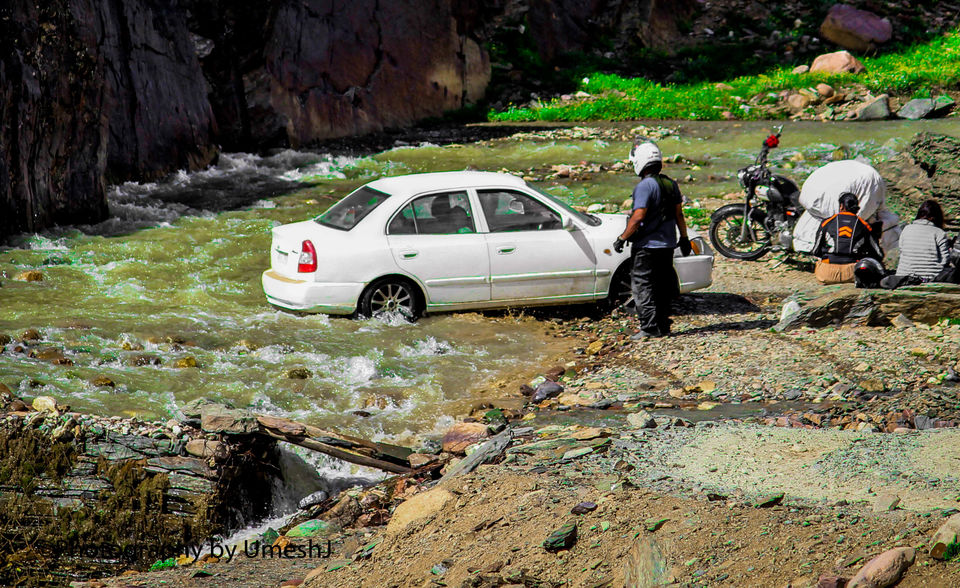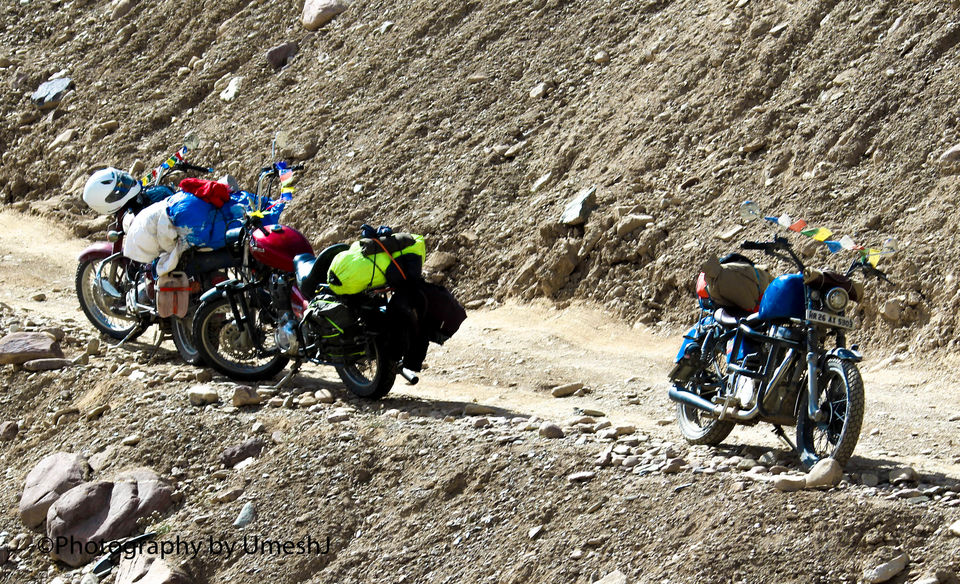 After crossing Kunzum Pass, a few kilometers downhill towards Batal, you will come across a small road barely wide enough for a car. This is 14 kms road that will take you to Chandrataal which is narrow and very difficult to give a pass to the car which is coming from opposite direction. Most of the time someone has to go back till some point where 2 cars can cross each other so it's advisable to keep checking vehicle coming from other side and stop your car in a spot which is wide enough to give a pass to other vehicle.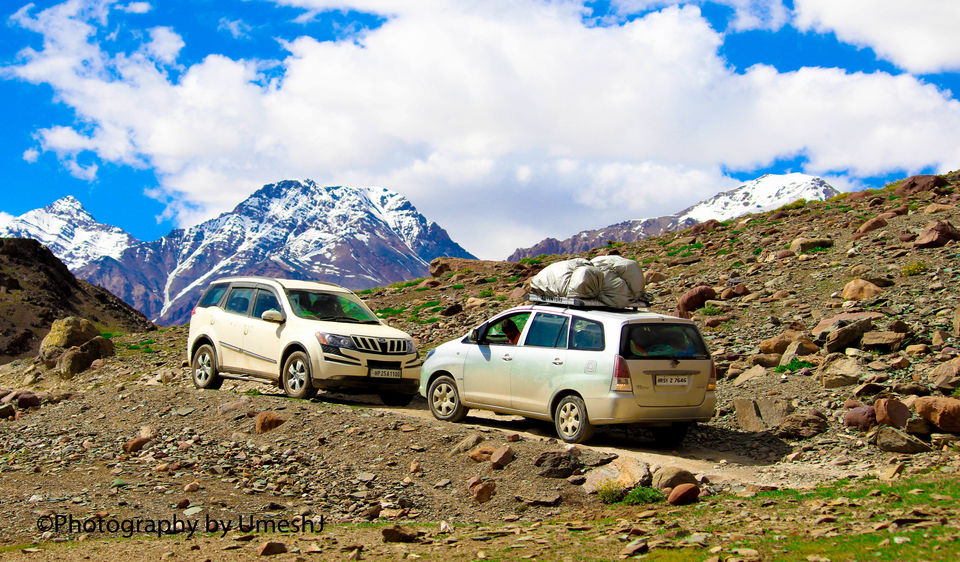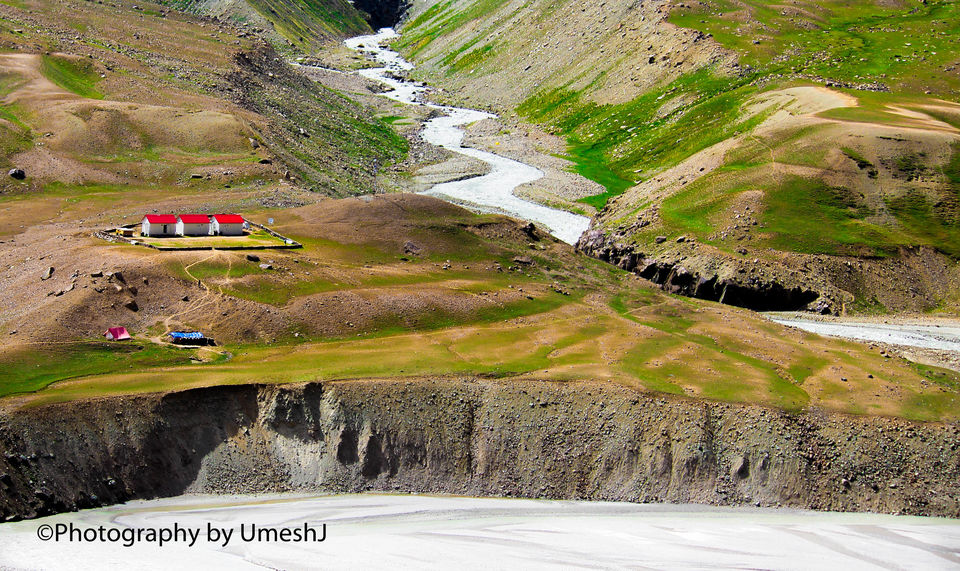 As you get closer to Chandrataal, you will start coming across several camping sites and tent accommodations. Here it will depend on what kind of accommodation you are looking for. If you want to camp as near as possible to the lake, then keep going on this road until the very end. At the end of the road is a parking area where visitors are required to leave their vehicles and walk for a kilometer to the lake. You'd need to walk for 20-30 minutes to reach the beautiful Chandratal lake– which is pretty much a cluster of Lakes – one after another , Chandra Taal, commonly referred to as Chandratal and literally meaning as the "Moon Lake"; is a high altitude lake located in Lahaul & Spiti region of Himachal Pradesh at an altitude of 14100 feet, this lake is the source of Chandra River and its name "Chandra" is believed to be derived from its moon like shape. Chandratal has no guest houses or hotels , the only option available is camping sites.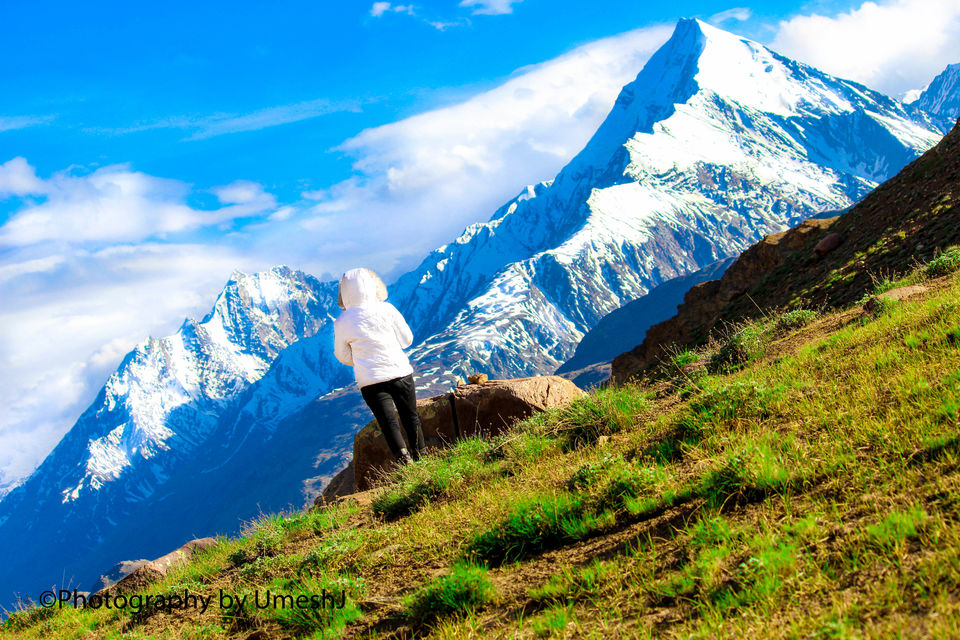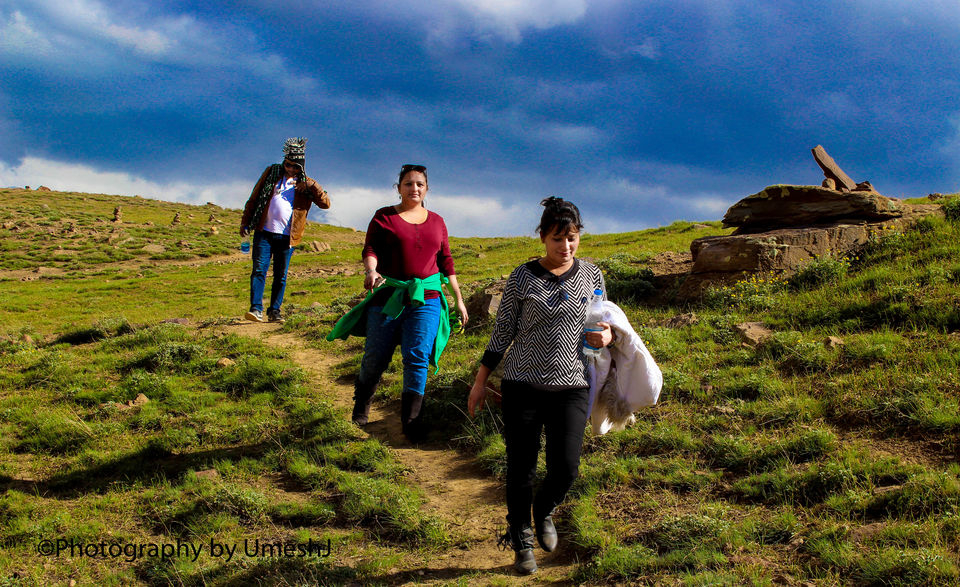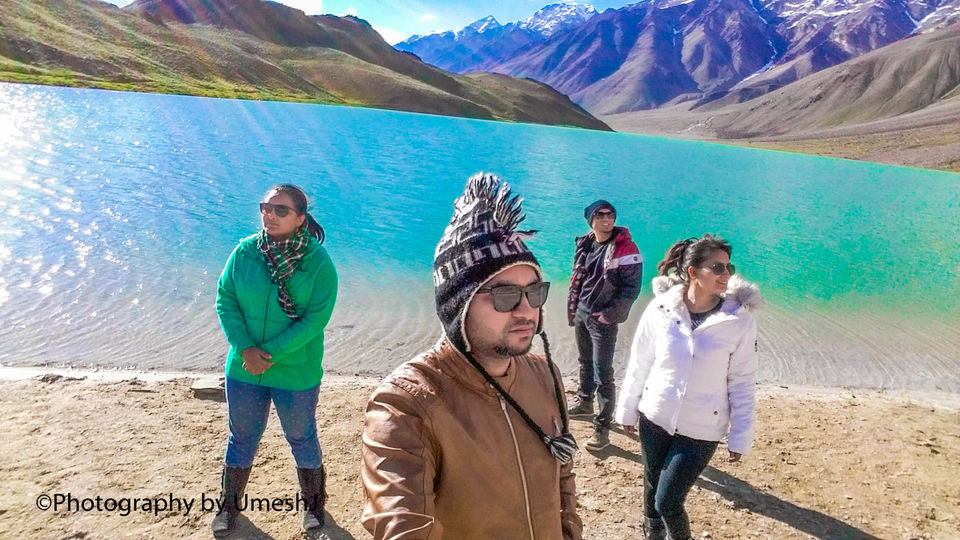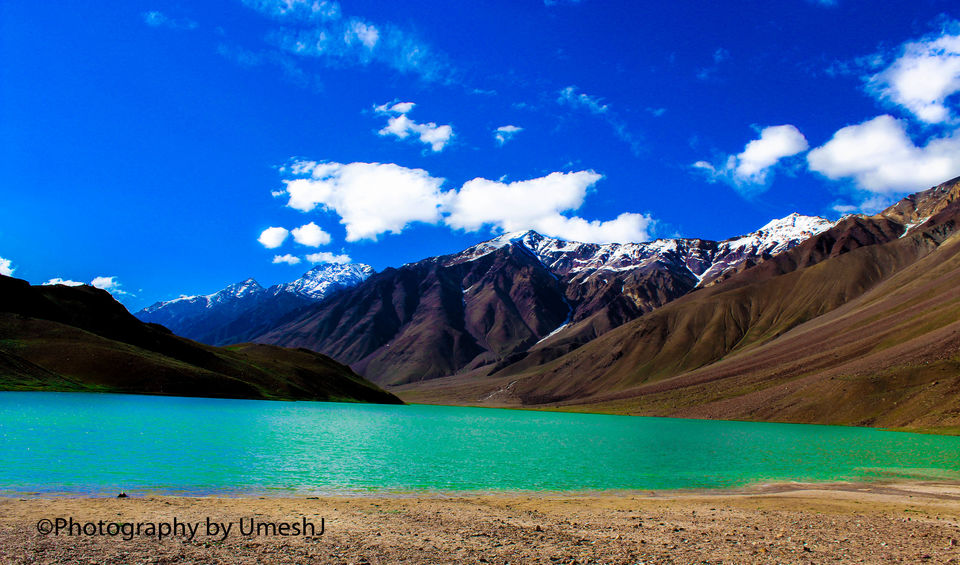 Day 7 - Chandrataal-Batal–Gramphu–Rohtang pass–Manali
(Distance 140 km)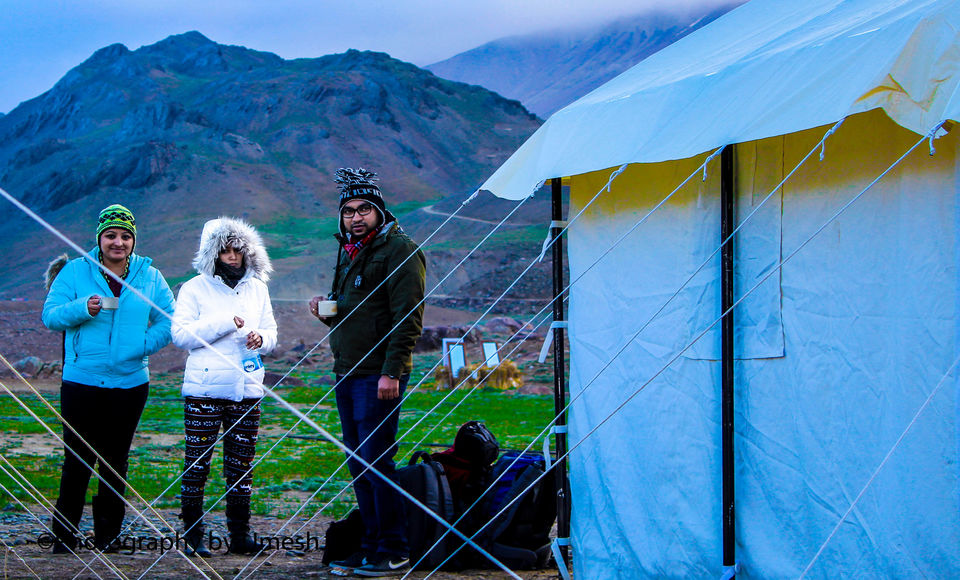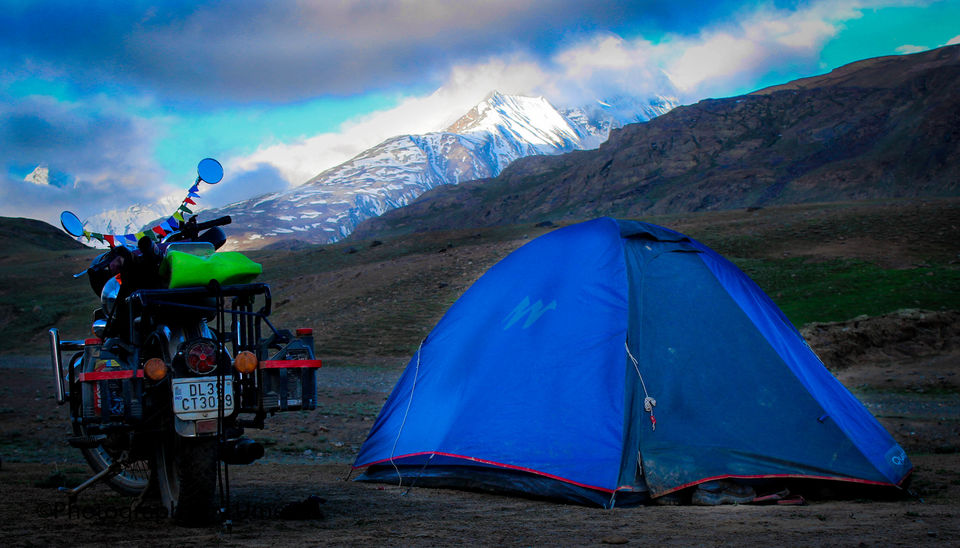 On our last night at the trip, we celebrated as chandratal lake mission was completed successfully which was dicey from the beginning as we were informed by some tour operators that kunzum pass is closed but we took a risk and as a reward we got a chance to see chandratal lake. We woke up early in the morning as we had to travel a lot that day and moreover it's advisable to leave early so that you can cross pagal nala ( heavy water stream) without facing much problems as the level of stream simultaneously increase with the passage of time and that creates an issue for travelers to cross it. So, we started at 6 am as we had to travel back 14 kms on the same road that we took to reach Chandrataal. There are many dhabas in Batal so it's a good idea to fill your stomach before continuing your journey as after Batal you will not find any food joints or dhabas till Rohtang pass.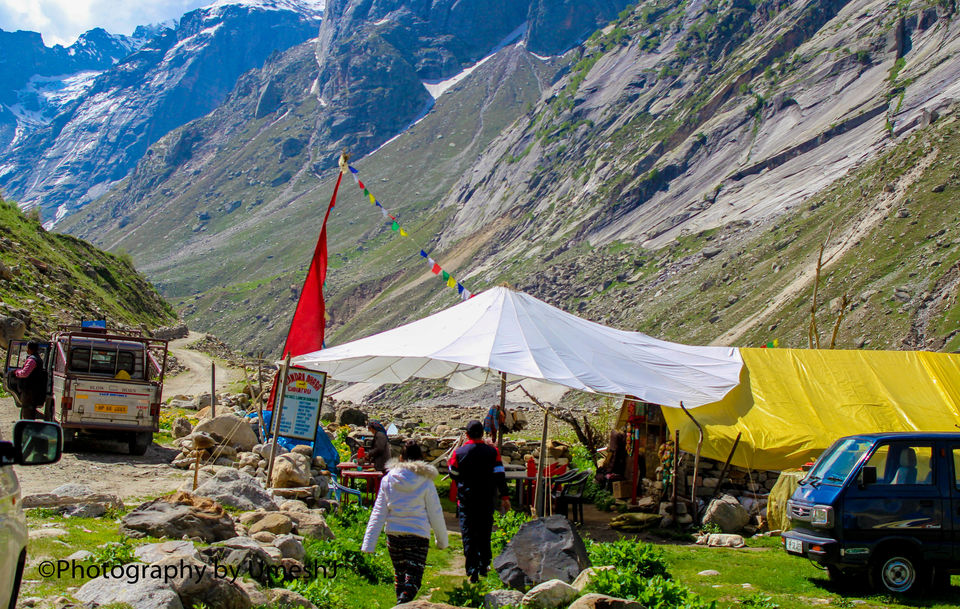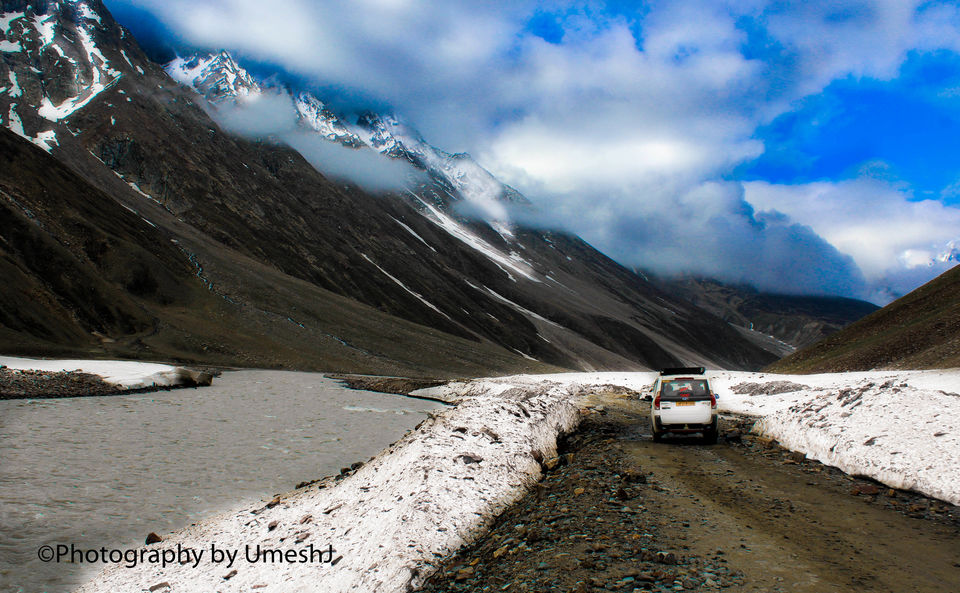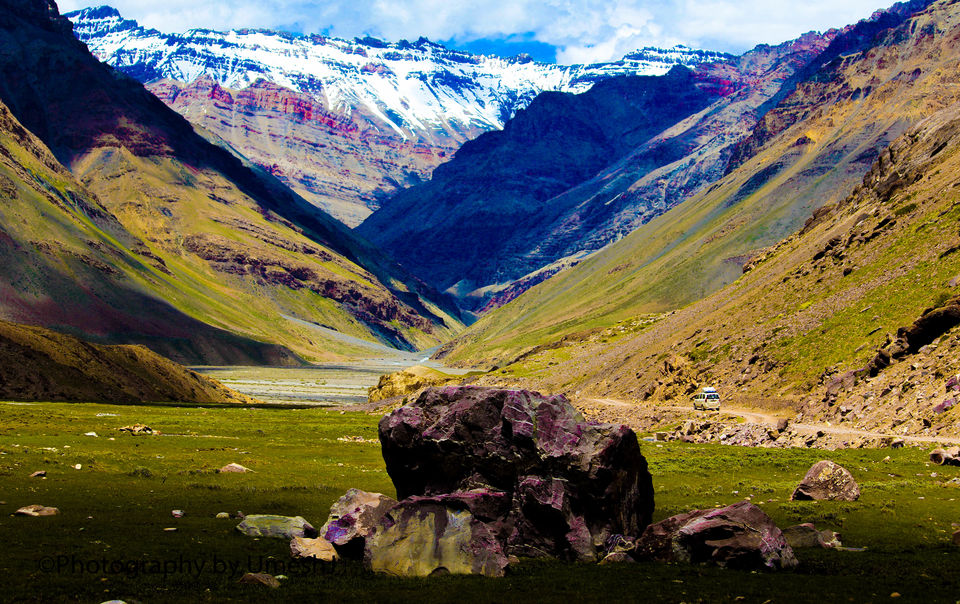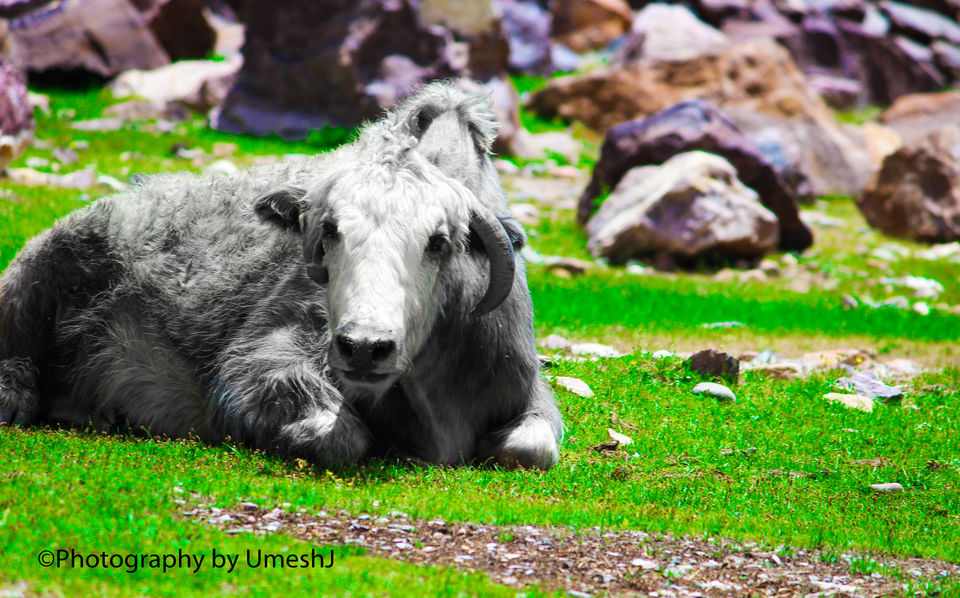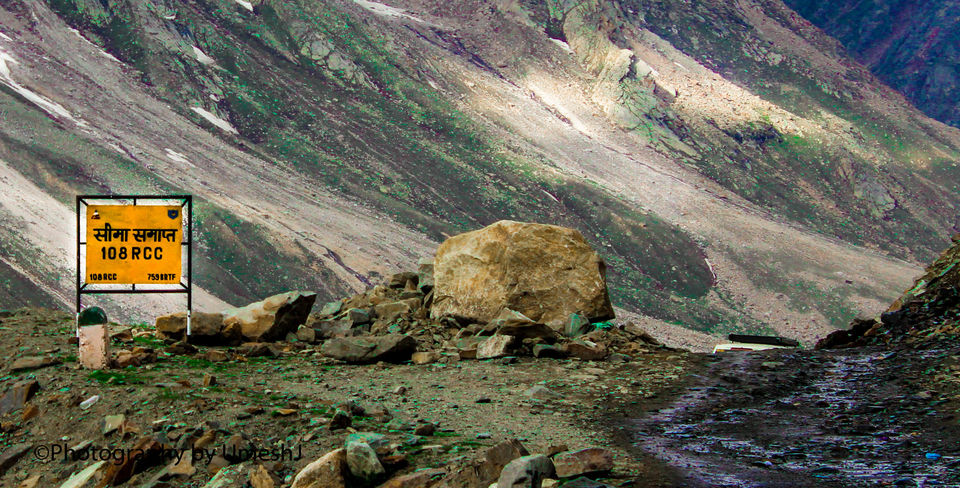 After Batal you will find the worst patch of road on this entire route. This 50 km stretch, from Batal to Gramphoo, will eat your at least 4-5 hours. Your average speed would drop down to 10 km or less than that, you have to cross many water steams in this route. Some of these water streams are slightly deep and you might have found people are pushing their cars or using other cars help to come out from these water streams.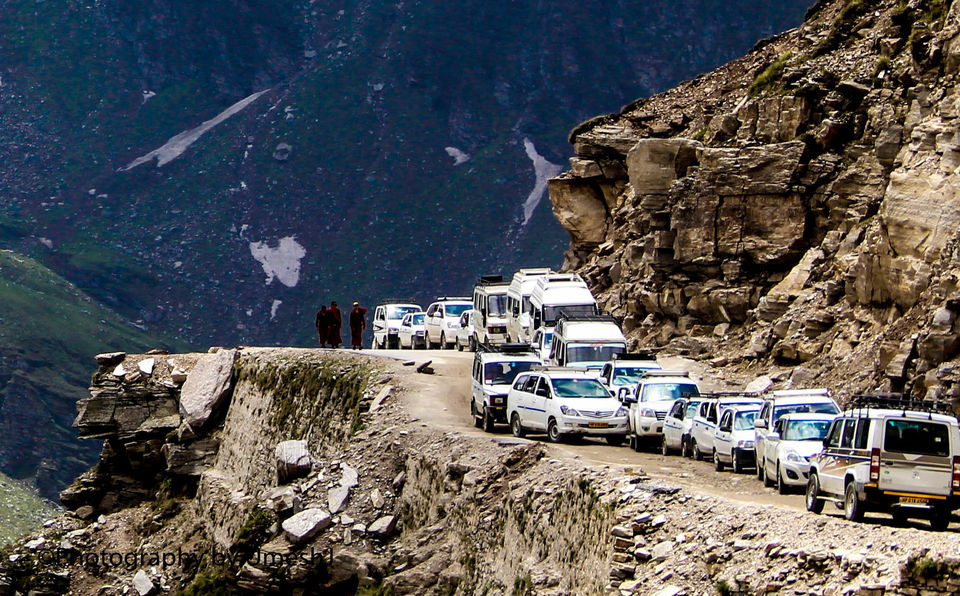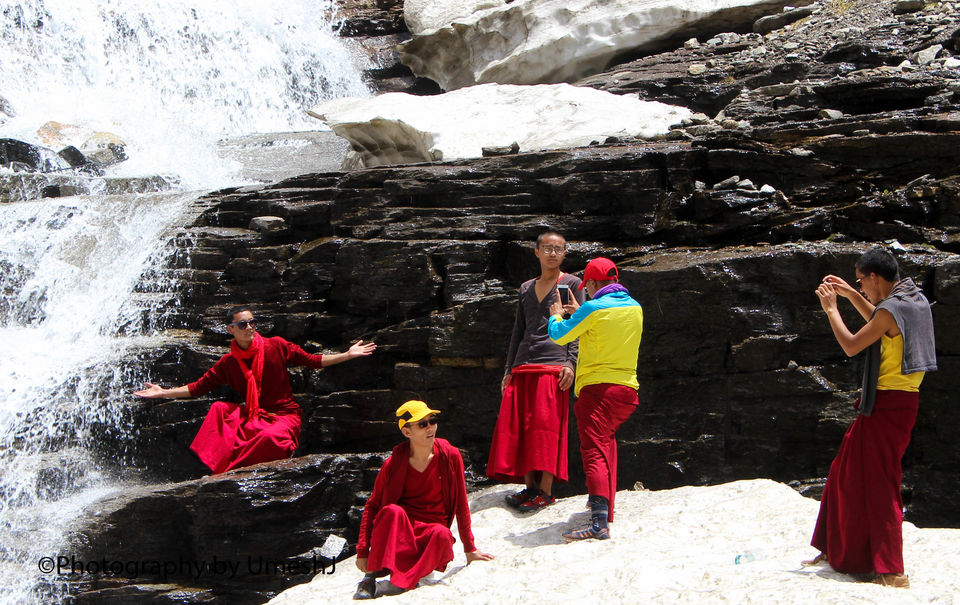 A few kilometers of drive and you'll reach Rohtang Pass, overcrowded by people to spend a few hours on Ground Zero, surrounded by thick fog. Once you come down from Rohtang top, there are many places to eat and rest for a while. A little further ahead lies the beautiful Solang Valley, with better camping spaces. This is a nice place to spent some time, you can do adventure activities which include paragliding as well , as we have already been there multiple times so we skipped this part and moved to Manali. We reached at our hotel at 3 Pm. Now it was time to say good bye to our driver Bobby, We are very fortunate to have a very helpful and knowledgeable driver who made this journey easy in such tough roads by his good driving skills and route knowledge and his stories.
As that was our last day of the trip in Himachal so we decided to end up this trip with some celebration, so we visited to Café 1947 at eve time, one of the best café of old Manali. You can have good time by having food and listening to good music.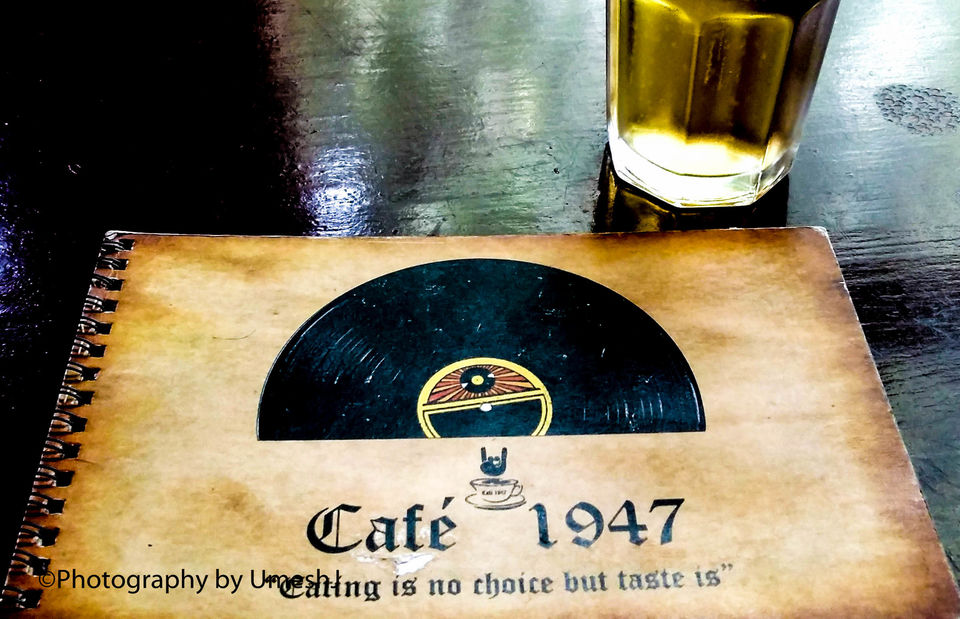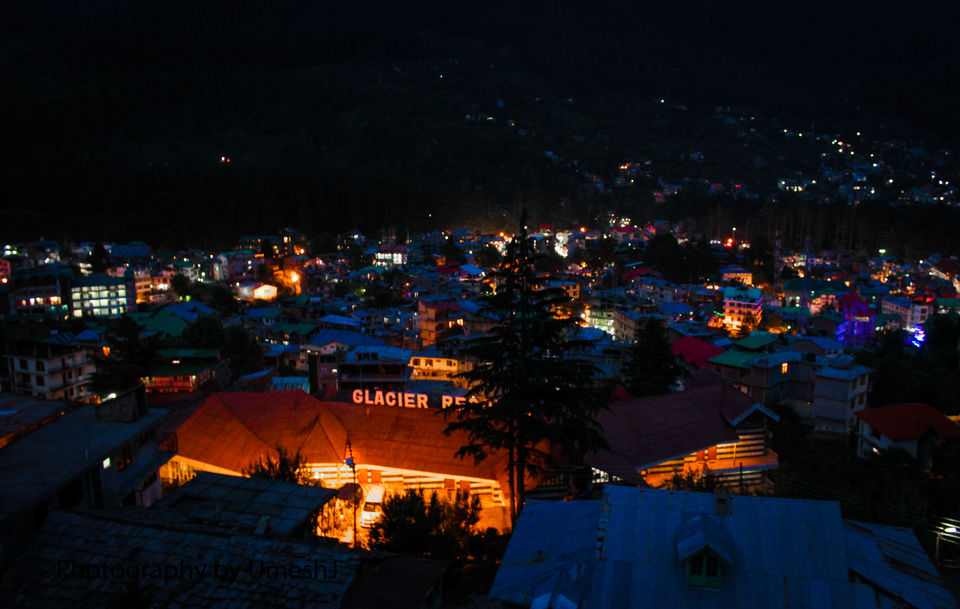 Day 8 - Manali – Delhi ( 530 km)
Next day we took Bus from Manali bus stand which take approx 14 hours to reach delhi.
Conclusion
Like Leh Ladakh, the valleys of Lahaul and Spiti are full of wonders that attract many tourists each year. Full of mesmerizing landscapes, challenging terrains, adventurous roads, it is not a onetime thing as anyone who travels here would definitely want to come back for more experience. The fun and adventure of travelling to Lahaul and Spiti is that there are no proper roads, no vegetation or civilization for miles and isolation all around. It is a test of endurance and resilience. Lahaul and Spiti have taken over the Ladakh trail in recent years in terms of adventure enthusiasts like biking, trekking and driving. As per my understanding the route to Spiti is more challenging than the one to Ladakh. A rocky terrain and snaking through rivers I think Spiti is a dream destination for a biking and adventure enthusiast. Compared to Laddakh, Spiti valley is very harsh and isolated. It takes a certain amount of madness to drive on this route.
If you are planning a trip to this mysterious and beautiful place, there are a lot of ways you could explore this region – A self- drive road trip, a motorbike expedition, a cycling expedition, Jeep safari, trekking and staying with the locals in a traditional way or probably just staying with the nature in a camp. The best is to take a Self-drive road trip to this mesmerizing valley and rediscover yourself. This will be a chance for you to explore the place with a vehicle all to yourself. This road trip brings you closer to nature. You will get the proud feel when you drive through the various passes, the rough, rocky and muddy roads. Everybody is taking a ride to Ladakh, you can just choose an offbeat destination and take a picturesque ride through valleys of Lahaul and Spiti. It is said that journey is more exciting than the destination; well this road trip will prove this quote.
To experience the splendor of nature, just spend some time camping, you will be amazed to see a shiny deep blue sky with infinite stars, hundreds of shooting stars, full moon at the shore, mountain shadows and water reflections – this would be a feeling of dream come true! Words can't describe the feeling when you will have a stargazing experience from your tent. Take pictures and keep the memories forever! A journey to Spiti is an experience that you will never forget for the rest of your life.
****************************************************************************
Thanks for your patience for reading my experiences as they truly come from my heart and are totally unedited version of my journey. Hope this helps in case you are making up your mind for this delightful journey.
Stay adventurous
Umi/Anjali/Vijay/Vaishali
Follow me on Fb https://www.facebook.com/TravelChroniclers/
Follow me on instagram https://www.instagram.com/umijoshi137/
Follow my channel in youtube https://youtu.be/JpfDPh6CRLA

To follow more blogs A-breath-taking-journey-to-Gangotri- gomukh-Tapovan