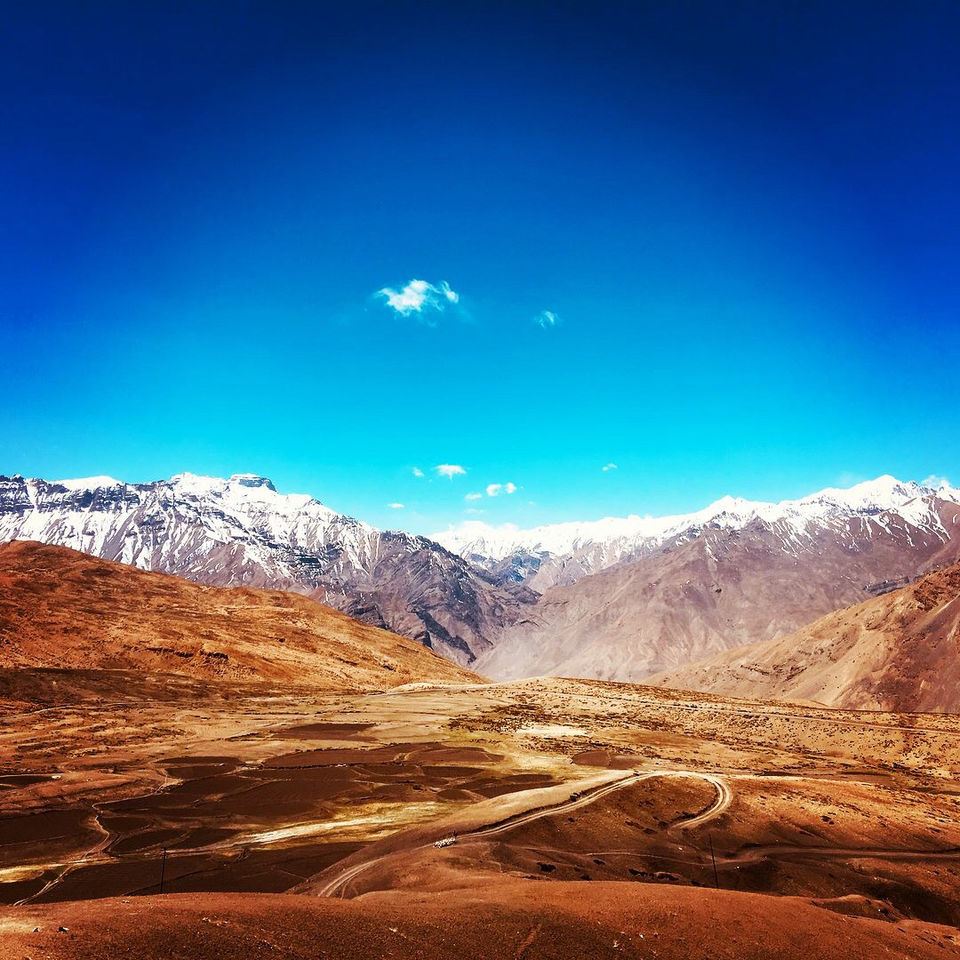 Ahmedabad to Rewari (850 Kms/16 Hours):
We started our trip at 7 am in the morning from Ahmedabad. Took around half n hour to pack the roof carrier and placing other luggage inside the car. It is must to have the luggage in roof carrier covered with Tarpaulin sheet.
Our stop for Day-1 was Rewari, we took the Ahmedabad-Mehsana-Aburoad-Ajmer-Jaipur route. From Ahmedabad you can reach Jaipur by 3 routes as mentioned below:
1. Via Aburoad and Sirohi.
2. Via Udaipur and Nathdwara.
3. Via Chittorgarh
I prefer going with option-1 since this route is less crowded and is 4 lane all the way. Hence, you can cover an average distance of 70-80 Kms in a hour with limited stops. After driving for 16 hours we checked into a highway side hotel which was quite decent and available at a reasonable price.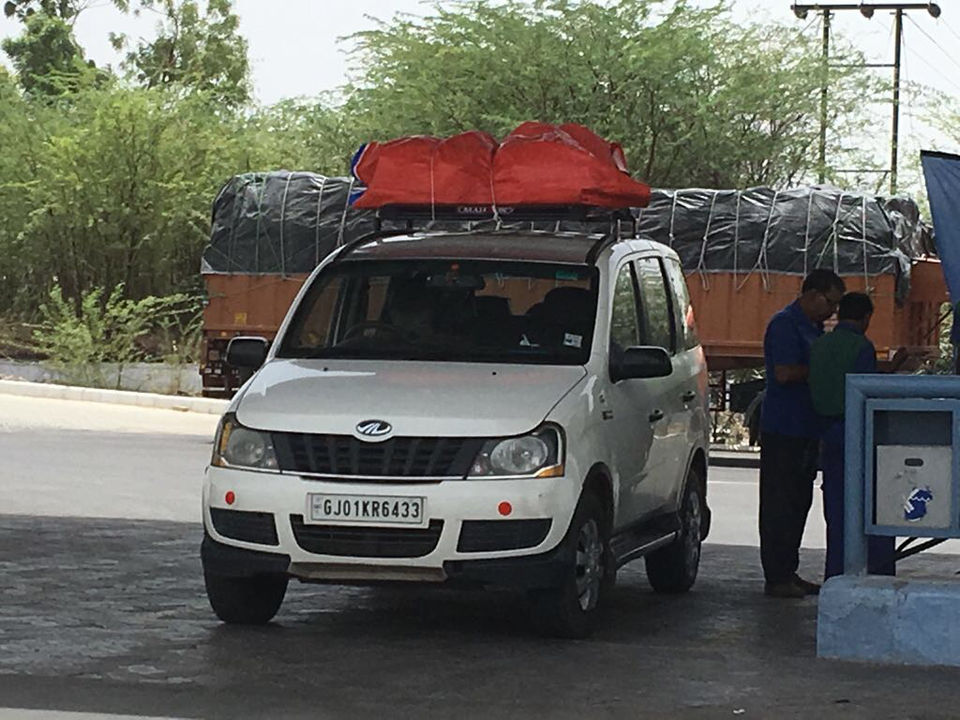 Rewari to Narkanda (550 Kms/14 Hours):
This day was important as we were to travel across Haryana, Punjab and then finally reach our first stop in Himachal. Narkanda is 60 kms after crossing Shimla town. As per the rule we started off early in the morning at 7:30 AM from Rewari.
We took the Rohtak-Karnal-Panipat-Kurukshetra-Ambala-Shimla route to reach Narkanda. The roads were fantastic all the way till Zirakpur and we even got the chance to drive on THE GRAND TRUNK ROAD. We reached Zirakpur in 6 hours which was 310 Kms from Rewari.
After having lunch at a Punjabi dhaba we started off around 2:30 Pm from Zirakpur. The next 140 Kms journey from Zirakpur to Narkanda took almost 7 hours. Normally this is doable in less than 5 hours but due to ongoing road expansion work between Zirakpur and Shimla our journey got slowed down and was delayed by couple of hours.
However, all this was subsided by the beautiful sunset view at Shogi which is just next to Shimla. This was the first occasion where the majestic Himalayas showered us with its true beauty.
After driving for almost 14 hours from Rewari we finally reached Narkanda at around 9:30 PM. We experienced the cold winter like feeling for the first time. The temperature that night in Narkanda was around 5 DegC. A good dinner and sound sleep at night made up for the long tiring journey of last 2 days.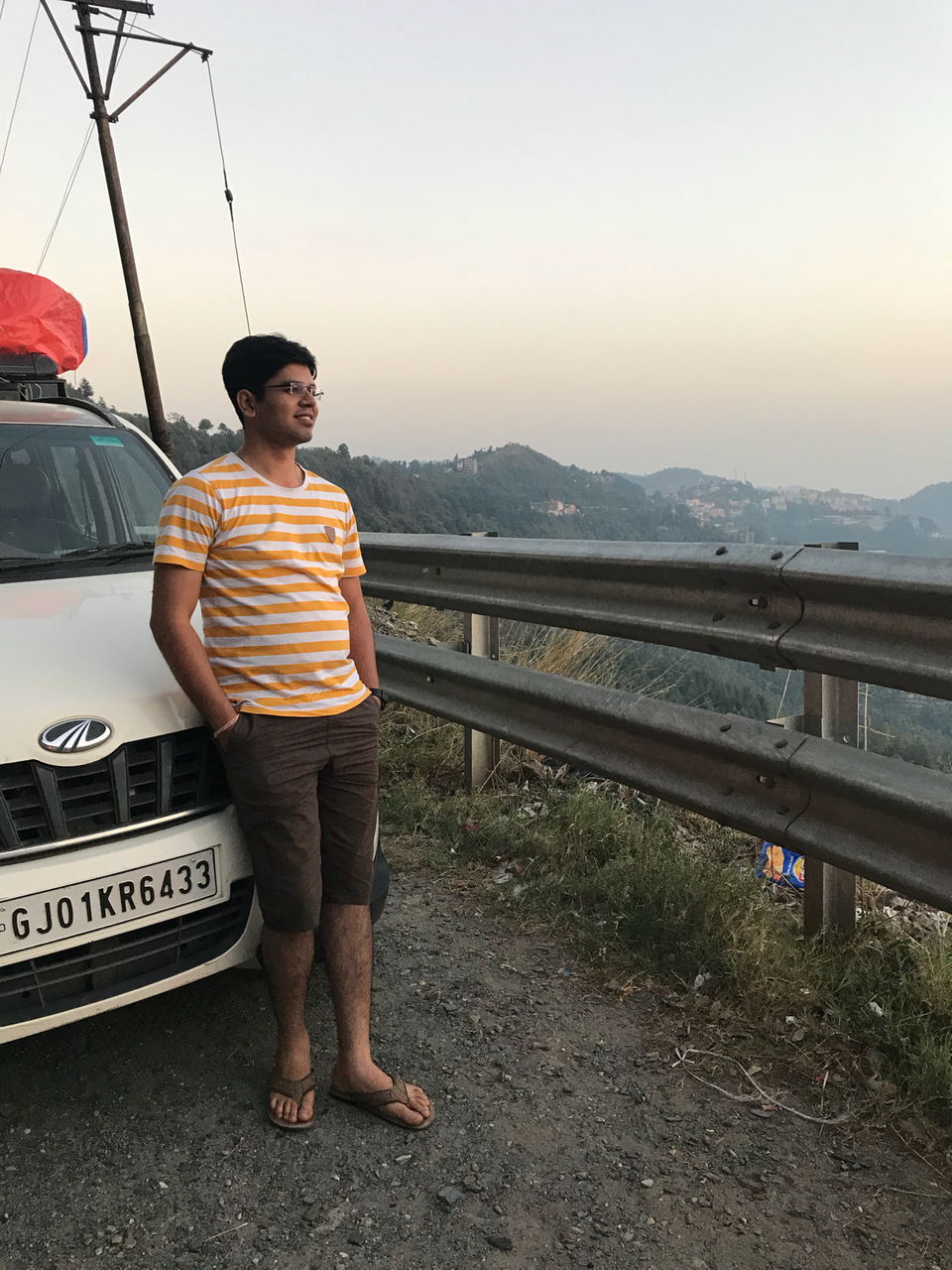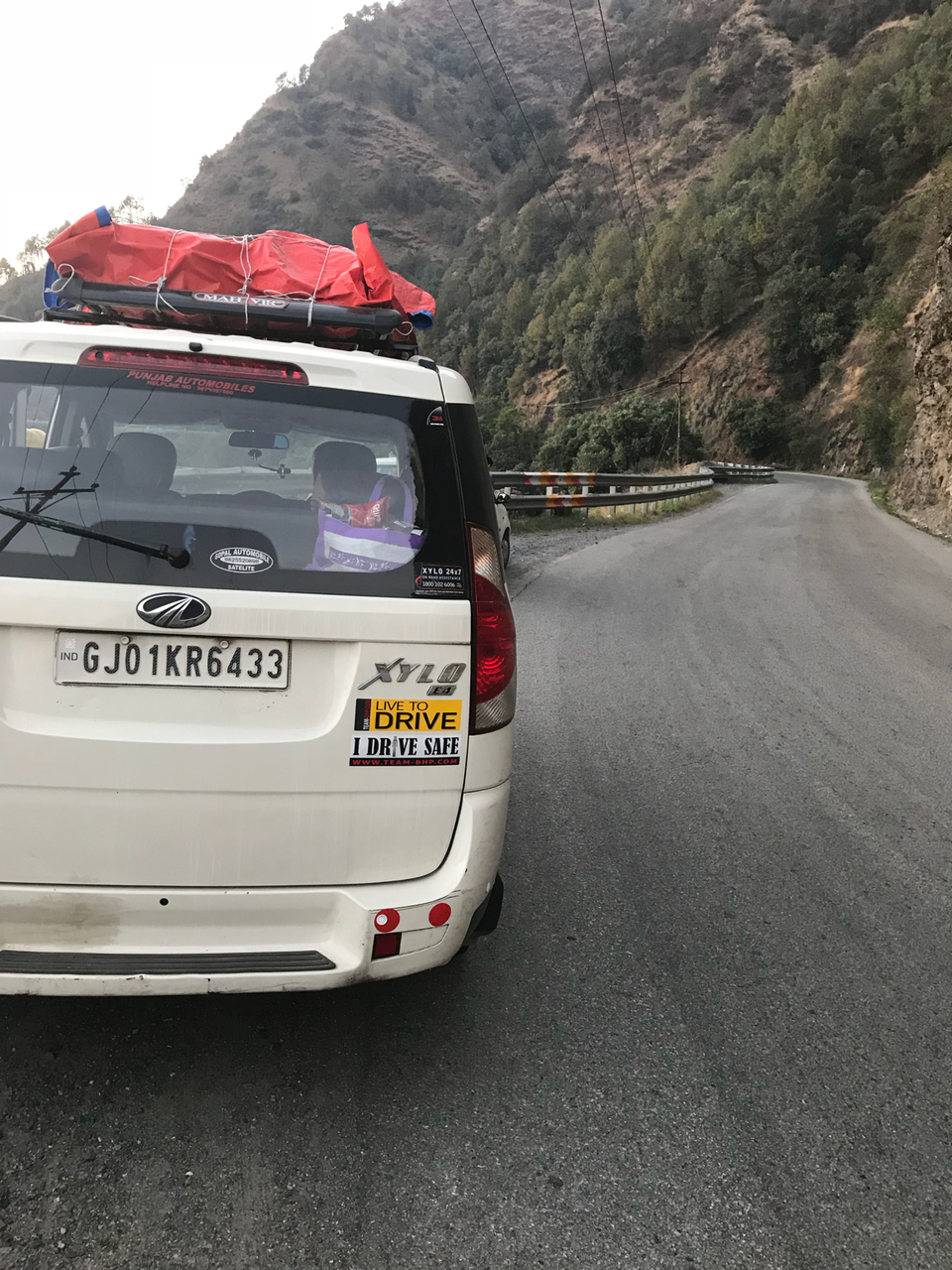 Narkanda to Sangla-Chitkul (160 Kms/7 Hours):
The morning in Narkanda was majestic and beautiful. We could feel the freshness in the atmosphere and peace that one craves in busy urban life. Our day started with a good breakfast as we started our further journey towards Sangla which was 160 Kms from Narkanda.
We travelled to Sangla in 7 hours and all along the route we were greeted by the beautiful Kinnaur Valley. The beauty of this place cannot be described in words and the journey itself was breathtaking. We travelled on the famous Hindustan-Tibet Road and reached our destination for the day which was Sangla. The climb from Reckong Peo to Sangla was difficult and took almost 1 hour time. The roads were in bad shape and being narrow with a steep climb you need to be patient and have time in your hand.
We finally reached Sangla and ended Day-3 of our journey. We had earlier planned to cover Chitkul but due to time constraint we decided to skip it. However, if you are planning to visit Sangla then do take some time out for Chitkul which 2 hours drive from Sangla.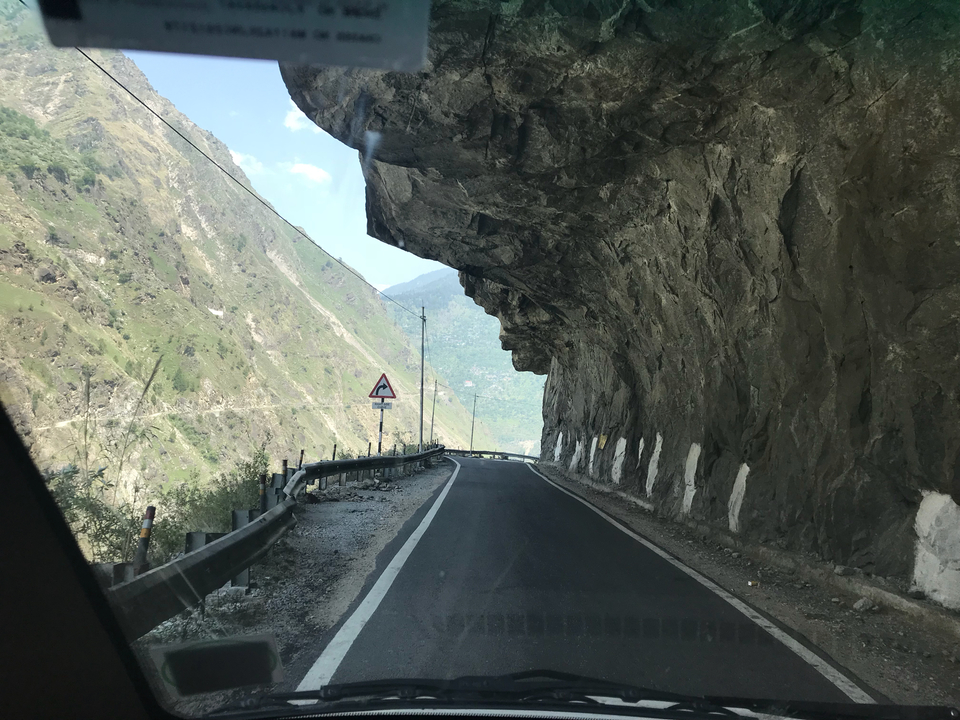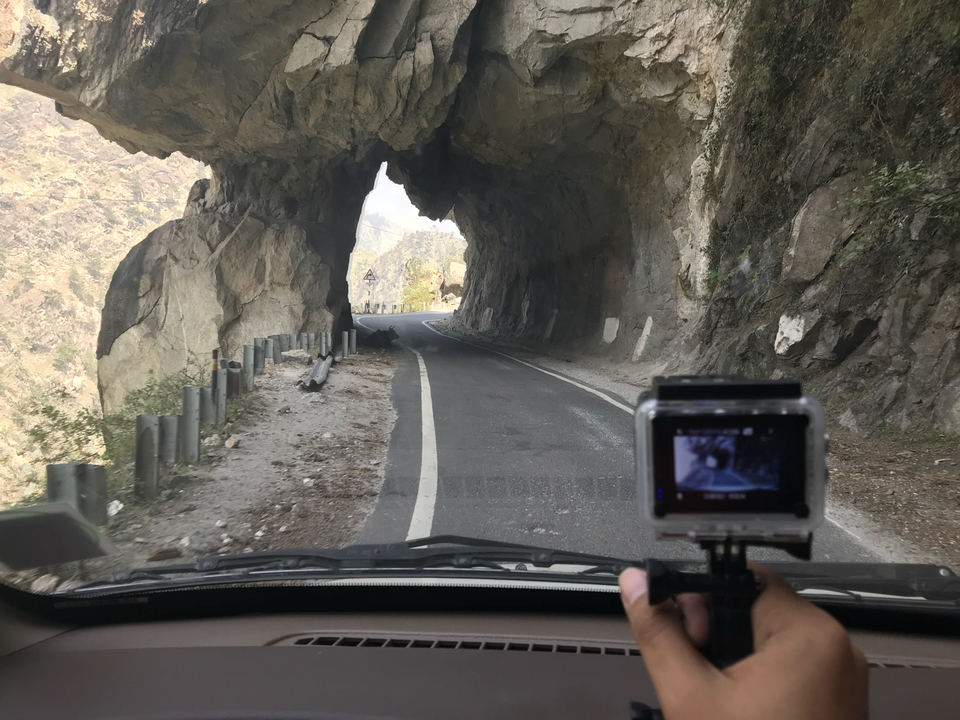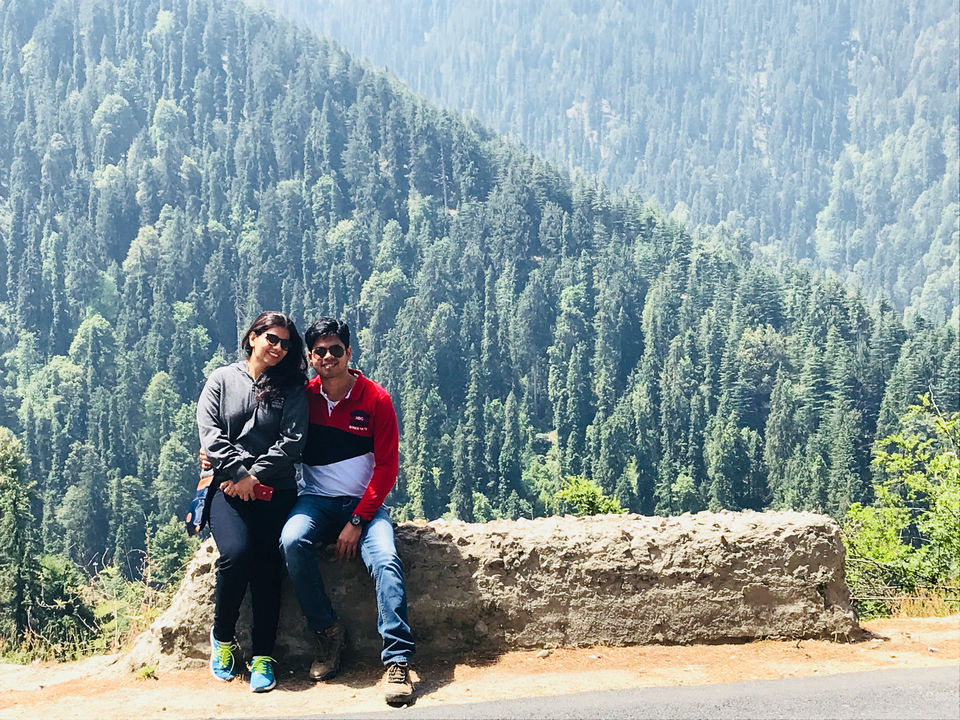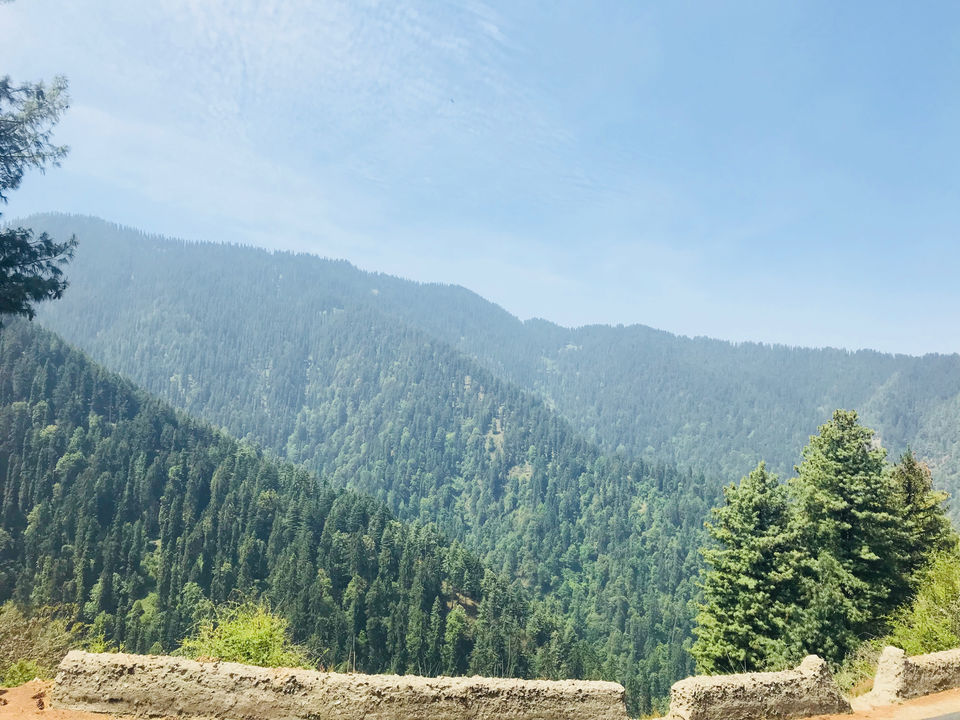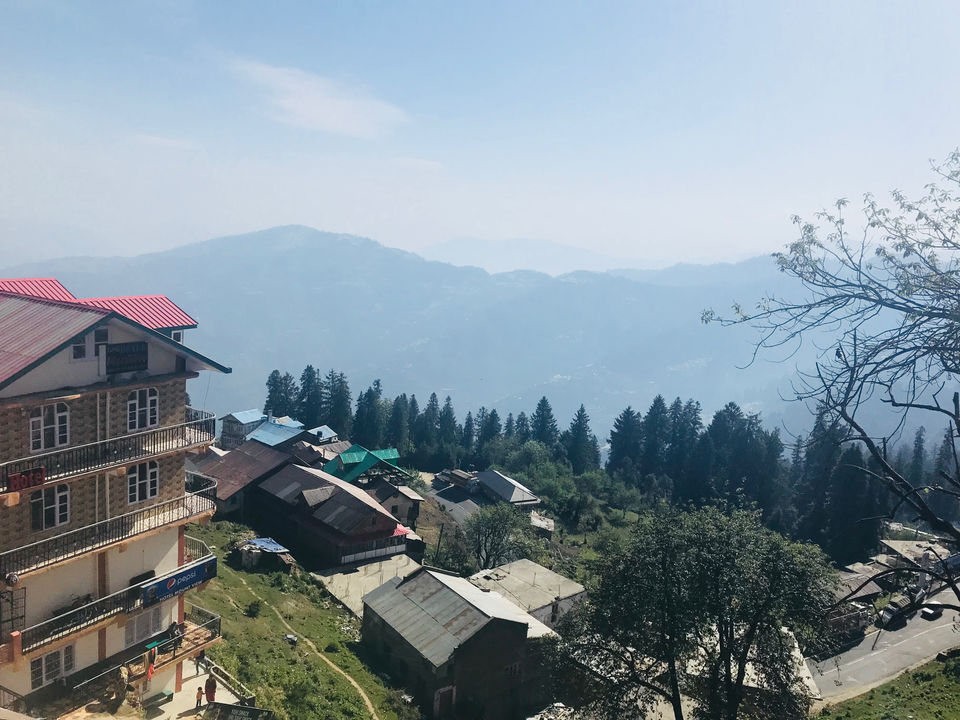 Sangla to Nako (140 Kms/7 Hours):
The morning in Sangla was beautiful as we woke up to the view of Kinner Kailash Mountains and gushing voice of Baspa river. Our destination for Day-4 was Nako which is situated at 140 Kms from Sangla. Nako is the border town between the districts of Kinnaur and Lahaul-Spiti.
We got the glimpse of Khab which serves as a confluence of Spiti and Satluj River. The roads till Nako were treacherous and we experienced road blocks at multiple places due to blasting activity being done by BRO(Border Road organization) for clearing the landslides and road widening. Nako is located at an altitude of 12000 Ft. and hence, this was our first experience in the high altitude areas. Sangla is located at an altitude of 8900 ft. from where we climbed more than 3100 ft. to end our day in Nako.
Nako has got a lake and a monastery to visit and can be visited when passing from there. All the along the route we found many hoardings with funny statements warning about the driving safe in the valley. One such hoarding said "DON'T BE A GAMA IN THE LAND OF LAMA".
After Reckong Peo the terrains totally changed from Green Mountains to Cold desert baren landscape. The temperature that night fell below 0 DegC and the wind was bone chilling. We stayed at Kinner Camps who were very cooperative and provided us with all the necessary facilities to sustain the cold temperature.
Nako to Kaza via Tabo, Dhankar (140 Kms/7 Hours):
After spending the night in bone chilling wind we started our journey towards Kaza which the district headquarters of Lahaul-Spiti. Our first stop for today was Tabo which is located 63 kms/2.5 hours from Nako. The Tabo monastery is one of the oldest monasteries built in 996 AD. Photography is not allowed inside the monastery but we could take few photos outside the monastery.
We had our lunch in Tabo and then left for Dhankar which is 47 Kms and takes couple of hours to reach. Dhankar is located at an altitude of 12770 ft. where the climb and the terrain is quite tough and needs a lot of patience for negotiating the route. However, the view of the valley from the top is awesome. Above the Dhankar village there is a monastery and a lake. For Info: The monastery is accessible by road while for reaching the lake you need to trek for 4 hours.
Post Dhankar we continued our journey to Kaza and reached there by 5pm in the evening. Kaza is the district headquarters of Lahaul-Spiti district and is somewhat commercialized then the rest of the places.
A Day trip to Hikkim, Komic & Langza from Kaza
On Day-6 of our road trip we decided to visit the nearby villages from Kaza each of which has its own significance.
1. Langza: Located at an altitude of 14500 ft. the significance of this village is the huge idol of Gautam Budha looking at the Langza Valley. The view from this point will surely mesmerize you.It took almost 1.5 hours to reach from Kaza.
2. Hikkim: After having quick photography session we drove to Hikkim where the world's highest post office is located at 14567 ft. We had bought post cards from Kaza and decided to post them from Hikkim to our address. Mr. Rinchan Cherring is the post master who has been running this post office since last 30 years.
3. Komic: This place is the Highest Village connected by a motorable road. The altitude of this Village is 15027 ft. walking down a few steps is difficult task as you start feeling breathless. However, reaching their itself is a big achievement.
The roads from Kaza to these villages are very narrow and not tarred. The hairpin turns are quite stiff and your vehicle needs to be in good condition to take on such roads. To make matters worse there no signboards or milestones on this route, your only supports are the local people. They are quite helpful and they would never hesitate to help you out when lost on these roads.
Earlier we had planned to cover Kee/Kibber on Day-6 but my father got stuck by AMS and we had to spend the rest of our day at Kaza. There is health center in Kaza who are equipped with all the facilities and provide services to people free of cost. After spending couple of hours in the hospital my father was all hale and hearty.
For Info: The oxygen percentage in a human body should not drop below 80%. Whenever you are visiting Spiti Valley, make sure to visit the health center and get yourself diagnosed. 80% of the people get hit by AMS in such areas.
Kaza to Manali via Losar, Kunzum Pass, Batal, Chatru, Gramphu, Rohtang Pass (200 Kms/13 hours)
Day-7 indeed proved to be Luck no.7 for us as we embarked on this journey which proved to be most treacherous and adventurous part of the entire trip. The stretch from Kaza to Manali covers 2 mountain passes Kunzum La and Rohtang La. (La means pass in local language). The roads till Rangrik are tarred but after crossing it you will not find tarred roads or even roads till Rohtang La. This stretch is approx. 150 Kms and takes the maximum time. You can hardly drive in 2nd gear and not more than a speed of 10-15 km/hr.
We had our breakfast in Losar which is 50 kms from Kaza. After having breakfast we started towards crossing the first high mountain pass of this route i.e. Kunzum La which is located at 15100 ft. The roads are narrow, stiff and in very bad condition. Yet the experience of driving in the snow laden mountains was sheer pleasure and treat for urban people like us. The decent is tougher as the slope is sharp and full of mud, boulders and sharp hairpin turns.
After crossing Kunzum La we reached Batal where the famous Chacha-Chachi dhaba is situated where we had our lunch. The Chacha & Chachi are an elderly couple who run their dhaba in Batal and offer very delicious food. Whenever travelling on this route plan your meal at this place.
We continued our journey towards Manali, little did we know that the condition of the roads are going to worsen. The route was far from being tarred or a muddy one as it was totally filled with huge rocks and boulders on which even a car like Xylo would wobble terribly. We could hardly put the second gear while driving on this patch which continued till Gramphoo a good 100 kms away from Batal.
One thing we could not deny is the beauty of the mountains on this route as we felt that this was the most scenic route in the entire trip. Around 5pm we reached Gramphoo from where we took the Leh-Manali highway. It was sight of relief for us as we were finally driving on tarred roads after off-roading for almost 10 hours. We scaled to Rohtang top which was chilly and full of snow all around the roads. After grueling 13 hours drive we finally reached Manali and called it a day.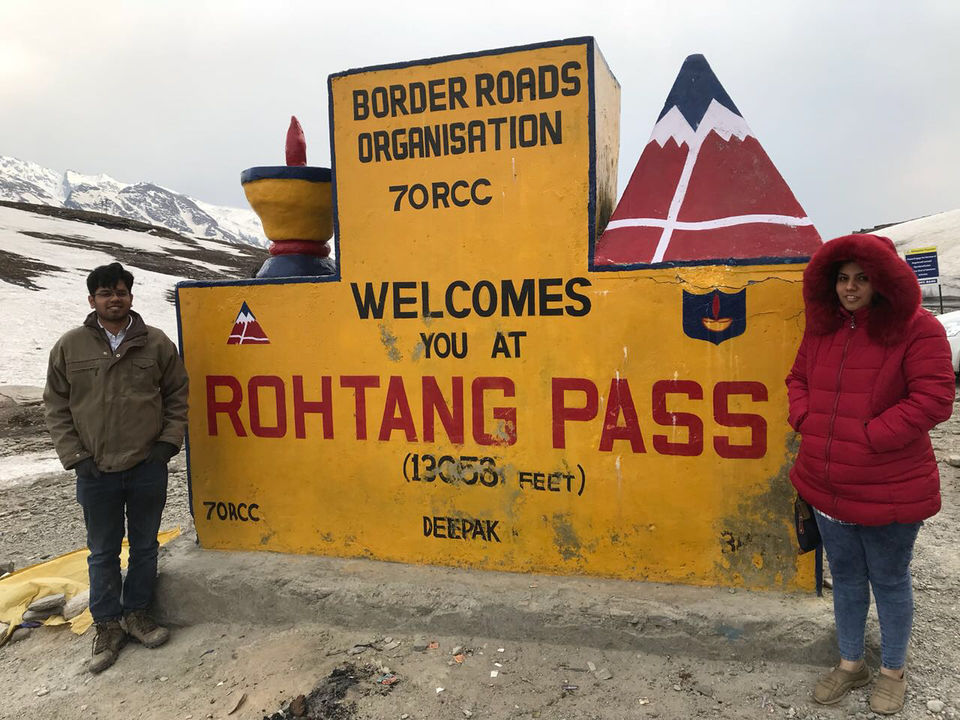 Manali to Bilaspur via Mandi (180 Kms/7 hours):
From Manali we started our journey back home. We took rest and started from Manali in afternoon. We took a night halt at Bilaspur and then continued our journey to Delhi.
Bilaspur to Delhi via Ambala, Karnal (390 Kms/8 hours):
We started from Bilaspur in morning and reached Delhi in the evening. The next day Parents took a flight to Ahmedabad and Myself, Wife and Younger brother drove to Ahmedabad.
Delhi to Ahmedabad (950 Kms/15 hours):
This was the last day of our road trip as we started from Delhi around 8:30 AM taking the Jaipur, Ajmer, Pali, Abu road route. The journey was pleasant as our machine The Xylo continued performing to our expectations. We reached our hometown Ahmedabad in 15 hours and completed our Spiti Valley road trip in 10 days.