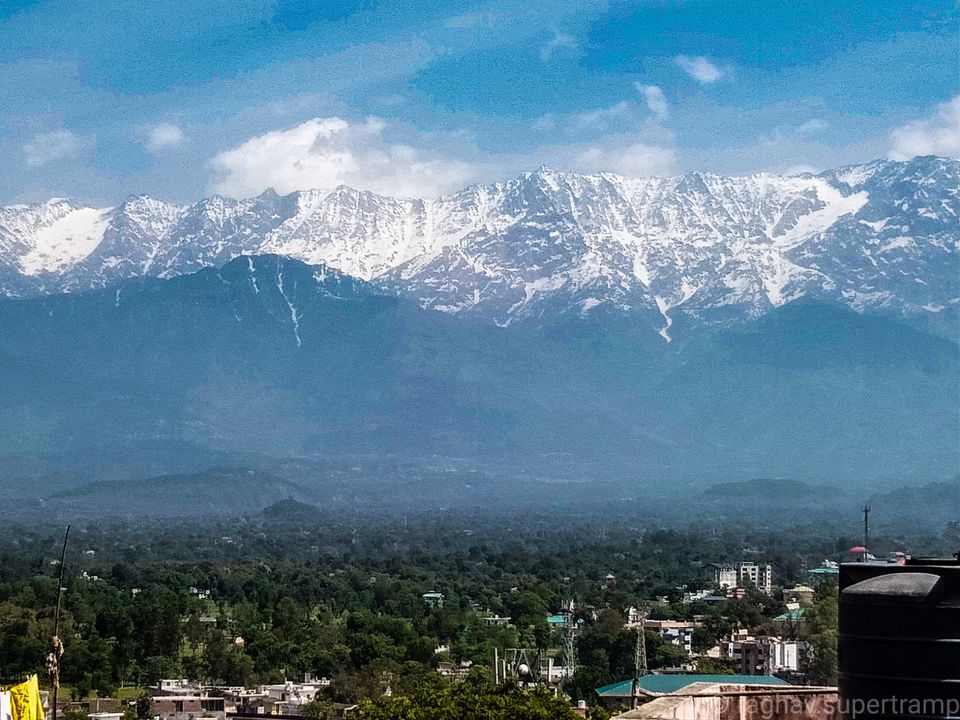 We all know how Indian families travel.most of the times their travel destinations are pilgrimage sites.
It was no different this time when my mother decided we should visit nagarkot in kangra district of Himachal Pradesh.
We booked our train tickets in January and were bound to leave on 8th April.
On 8th April we left for pathankot cant. aboard puja express and I was excited that from pathankot junction we would take kangra valley toy train.
Having been on the Shimla toy train before only multiplied my joy to once again travel on a toy train.
We board the train at 10pm from old Delhi and reached pathankot by 6 am.we were to leave to pathankot junction from cant. Station.both station are 3 km apart. We had to make a haste as at 6:45 the toy train would have left for kangra.
AND THEN I WAS TIME TO FACE THE REALITY.
Indian railways always amazes me with the immense Contrast in their services.
Shimla toy train was one of my best experience and this was one of the worst.
The station was in a dire condition.
There was no time table.
Online sites show at least 7 trains per day.
But in reality there was just one leaving at 11 am. So we were stranded at this station lacking even the basic needs. No clean toilet ,no cleaniness. And no time table .
After a 5 hour wait the train came and we boarded.
Its not that there are no passengers.there were a lot of them.the train fully packed and people were crammed in like livestock.
The probable reason for this carelessness of railways is probably due to the fact that there are no foreign tourist here but only the poor villagers and Pilgrims.
After the worst part of the trip came the best part.the views from the train were scenic and beautiful.
15 minutes after we saw the first glimpse of snow ladden dhouladhar range.
Enjoying the views the 4 hour journey was coming to an end when just 2 stations before kangra mandir station at jwalamukhi road the station staff told the passenger to vacate the train as the next stretch of raik was being repaired.
I was exhausted with this kind of service but what could I do.
We took the bus to jwalamukhi road to kangra and it turned out one of the best experience of this trip.
It was a distance of some 30 kilometers.
The whole road was on the upper banks of banganga river.in the valley below banganga was flowing ganga in rishikesh.
The road was full of turns and twists and it fun to watch Himachali drivers drive on them.
We saw some glimpses of kangra fort from the window.it used be the royal palace in the old times.
We reached kangra city by 5 pm.
And went straight to the temple. We booked a room for 500 for night and went to temple for pray and worship.this is a temple of mata brijeshwari Devi.
Our room was some 100 meters from the temple and views from the balcony were mesmerizing.we could see dharmshala and McLeodganj under the dhouladhar ranges right in front of us.
I wanted to visit both of those places really badly but couldn't because it wasn't a solo trip.
Dharmshala was just 18 km.alas..till next time.
I explored kangra town in the night but didn't foundt anything interesting except lot of Pilgrims.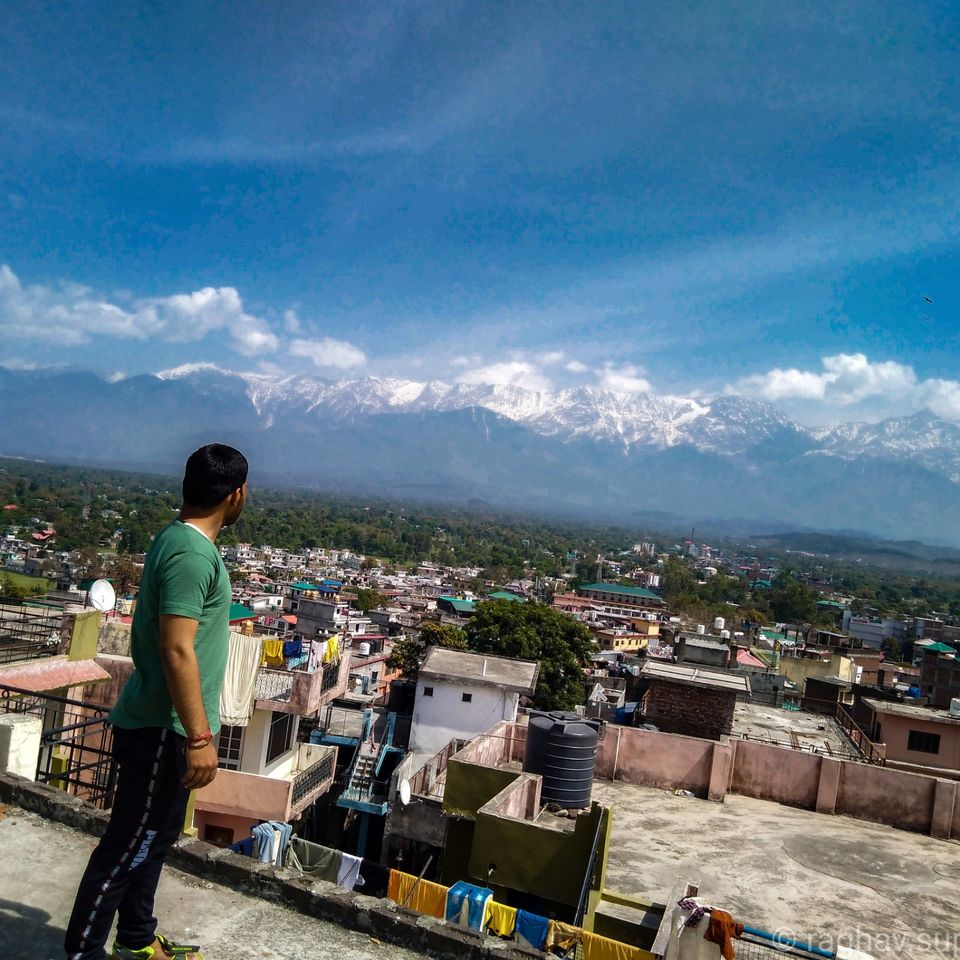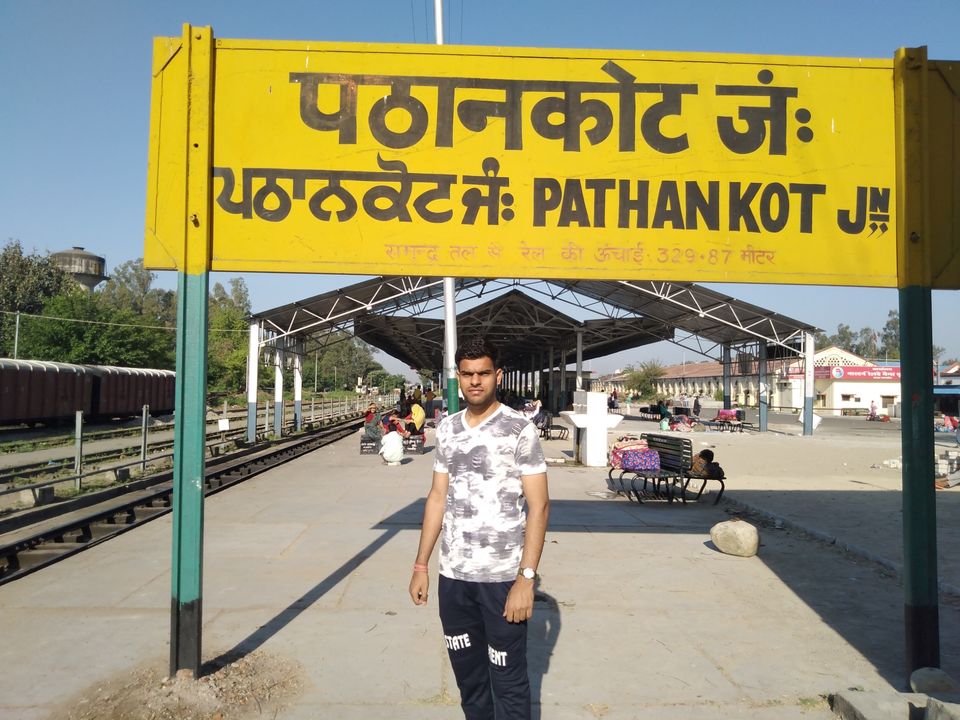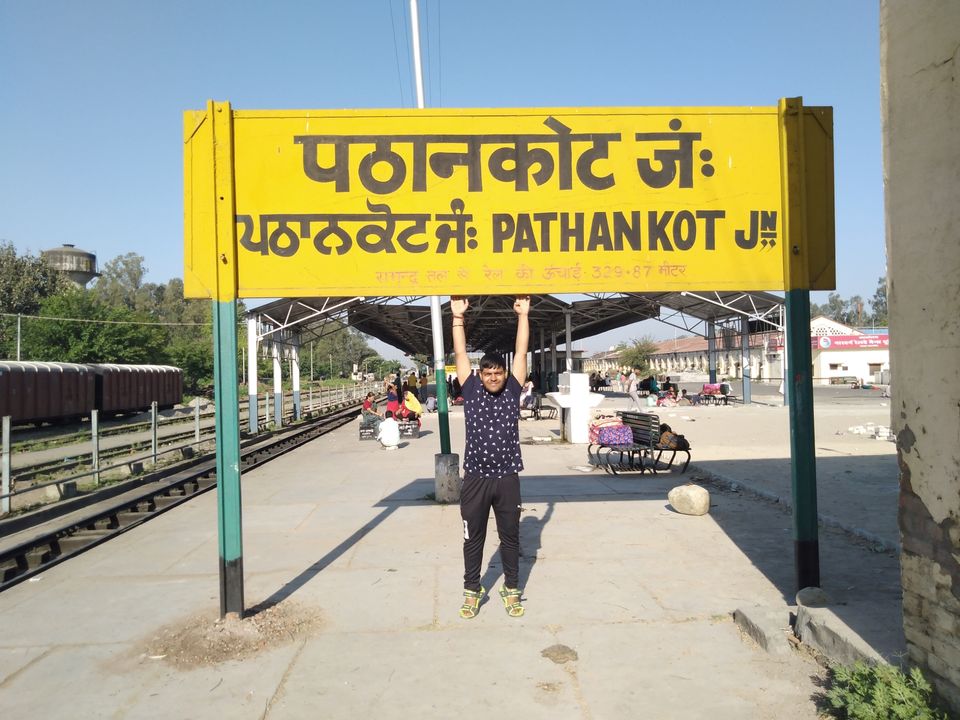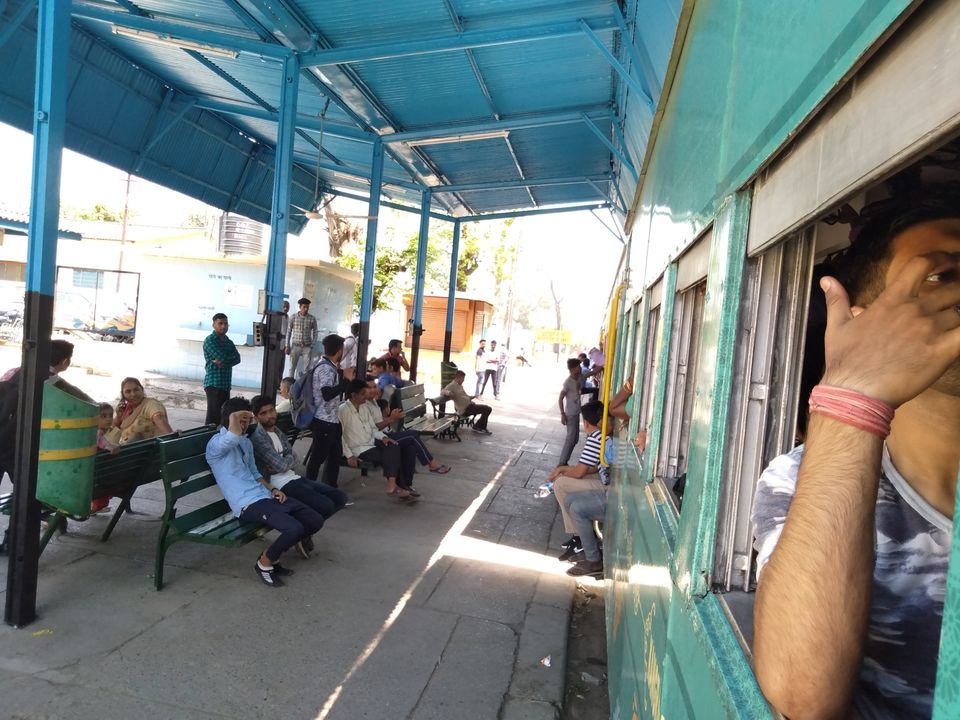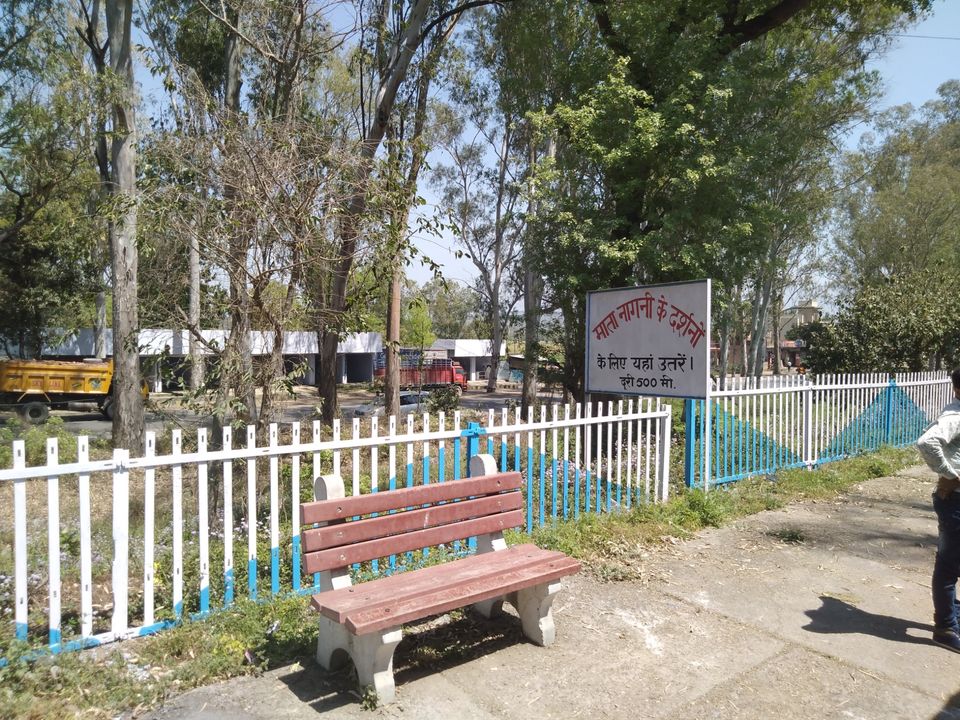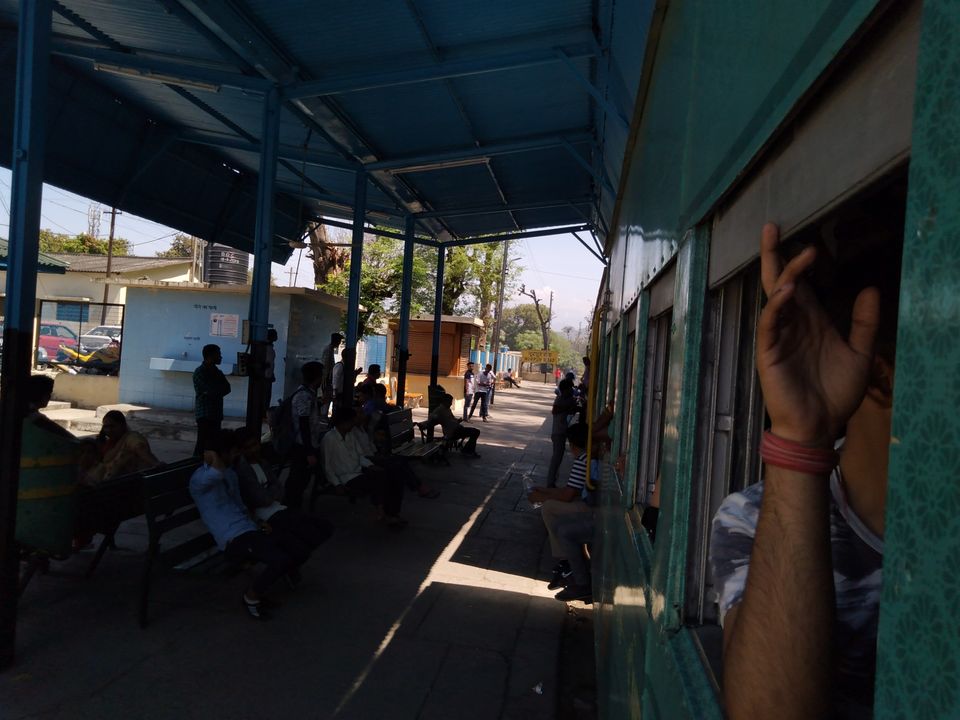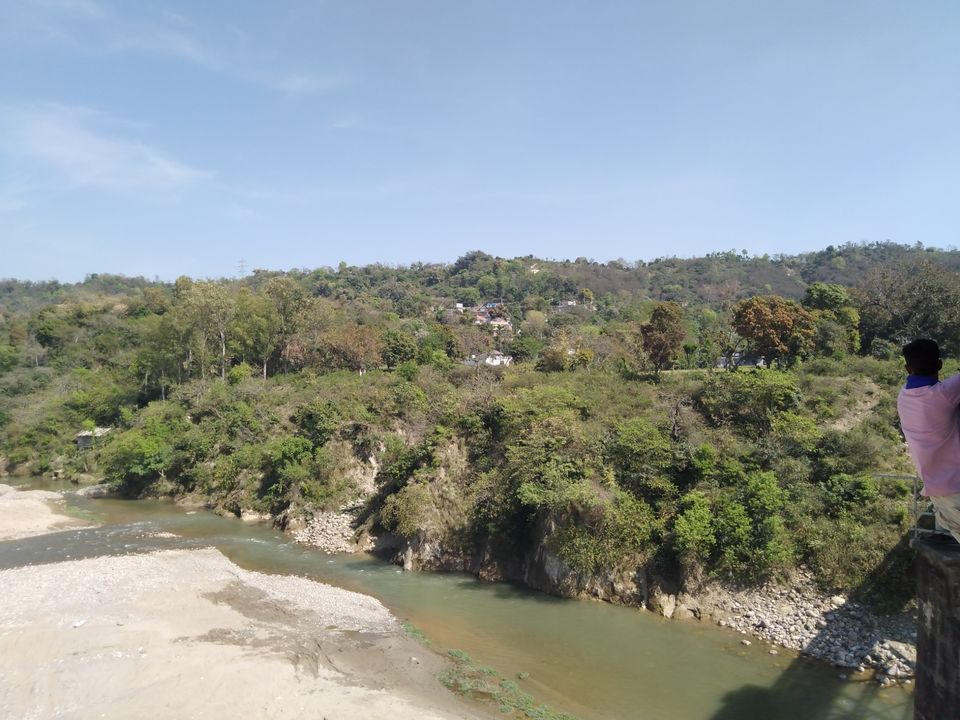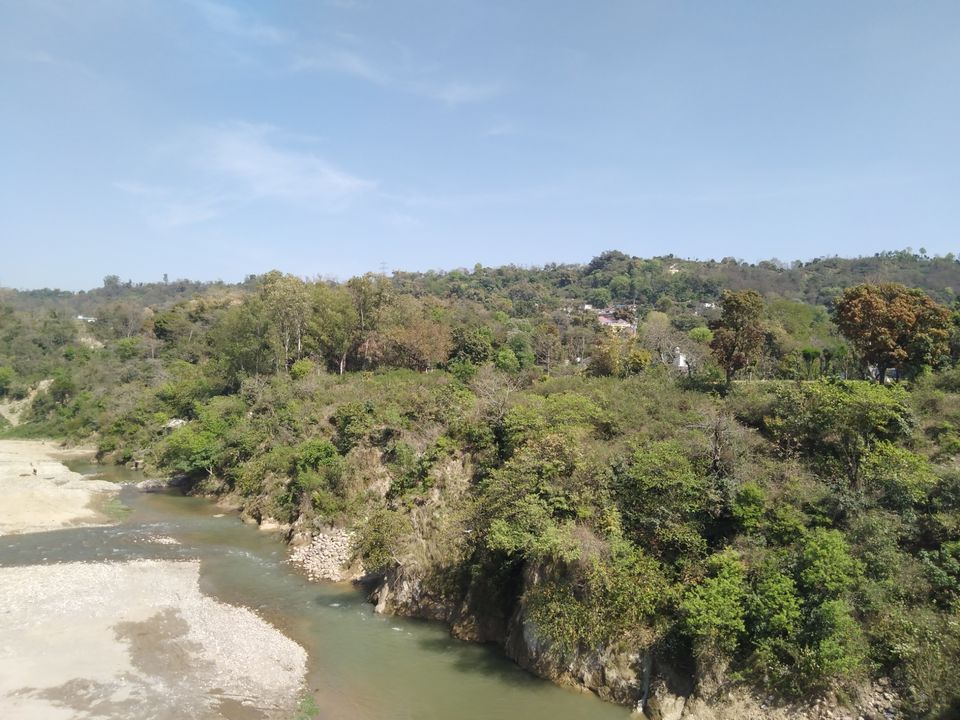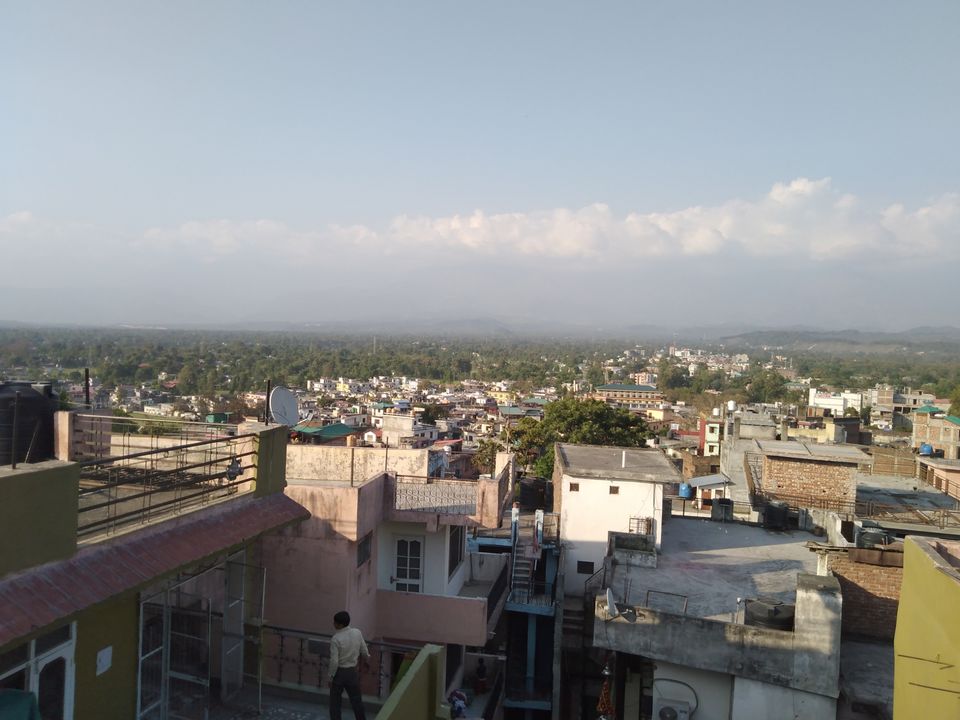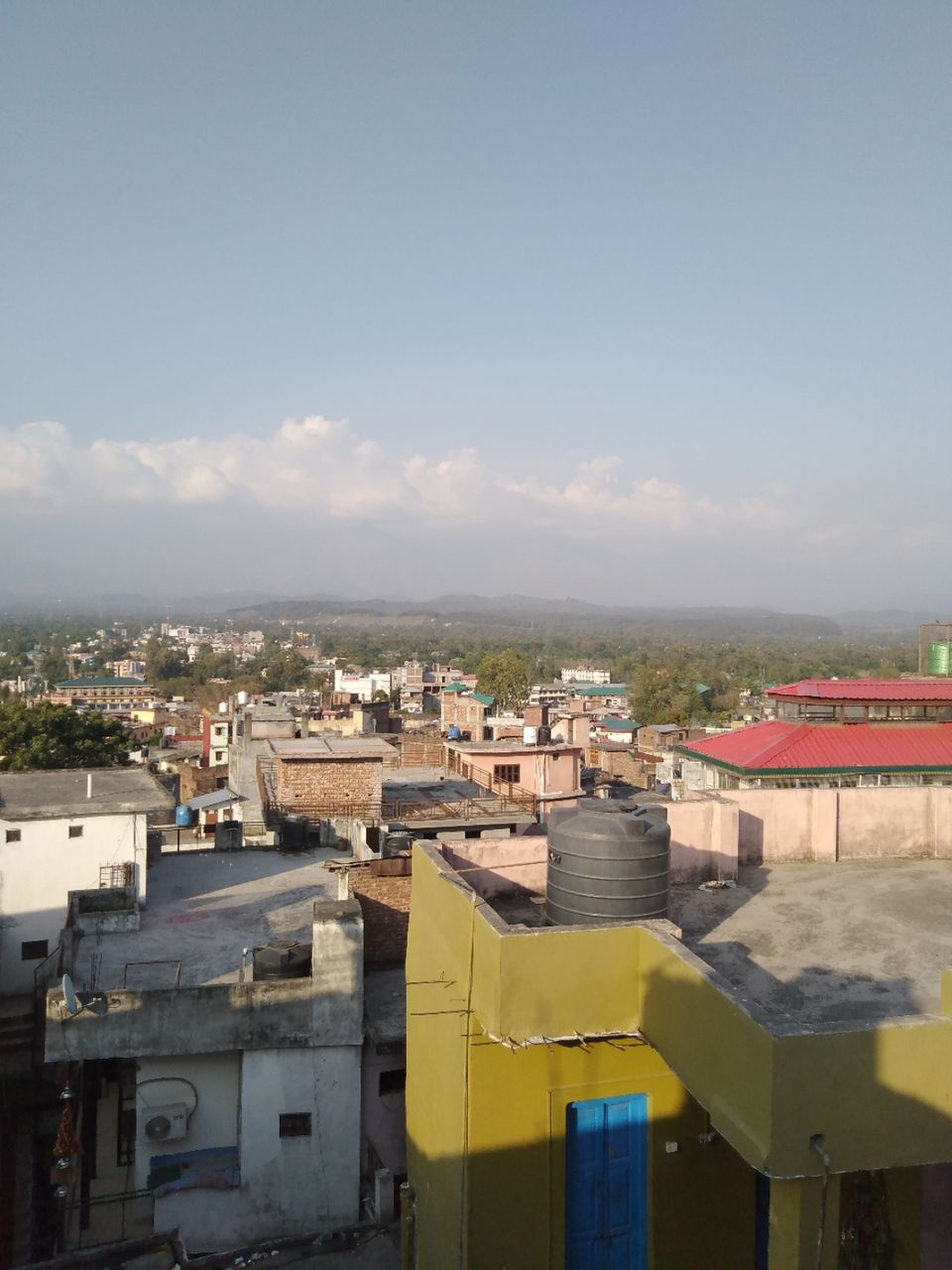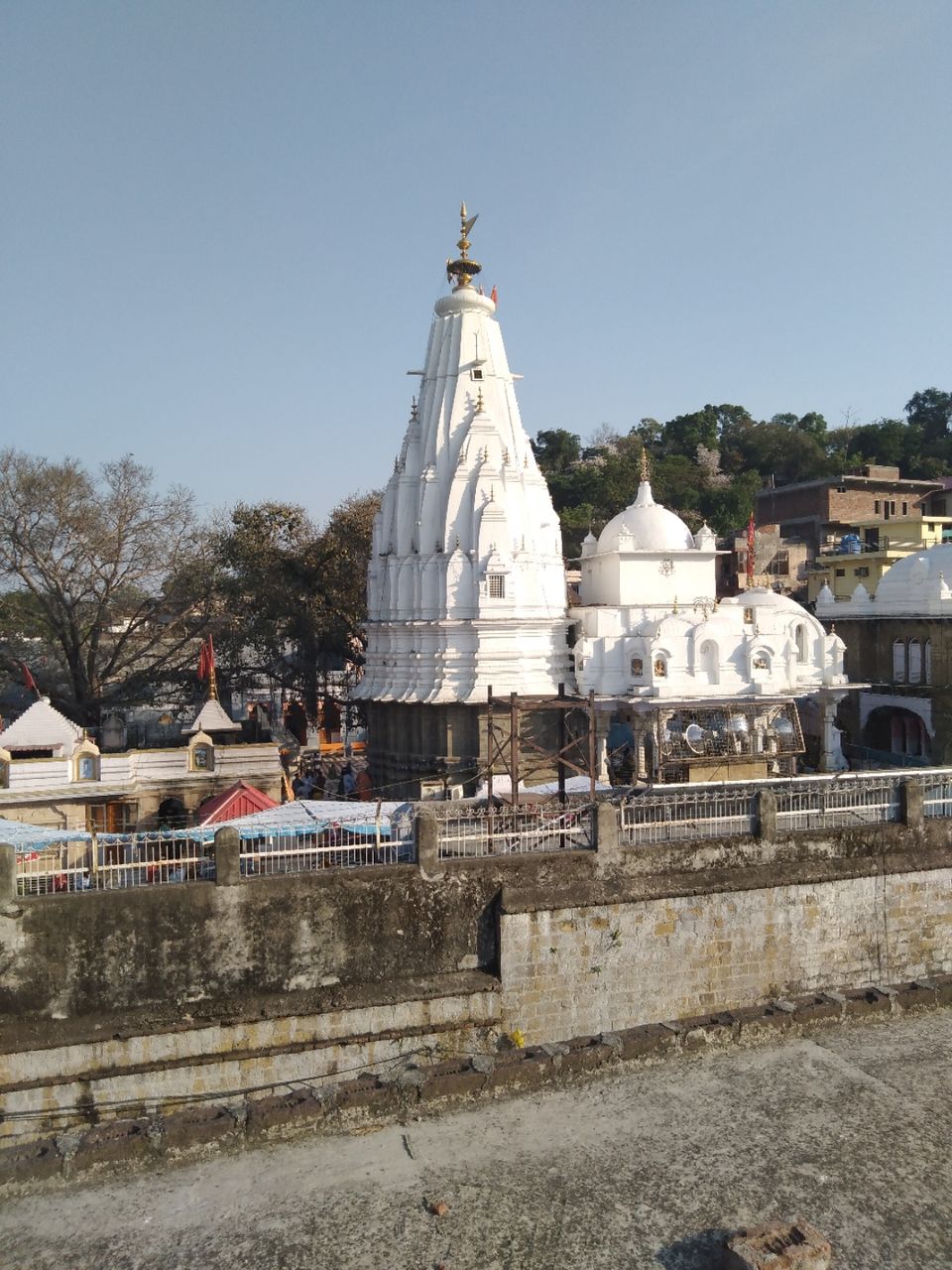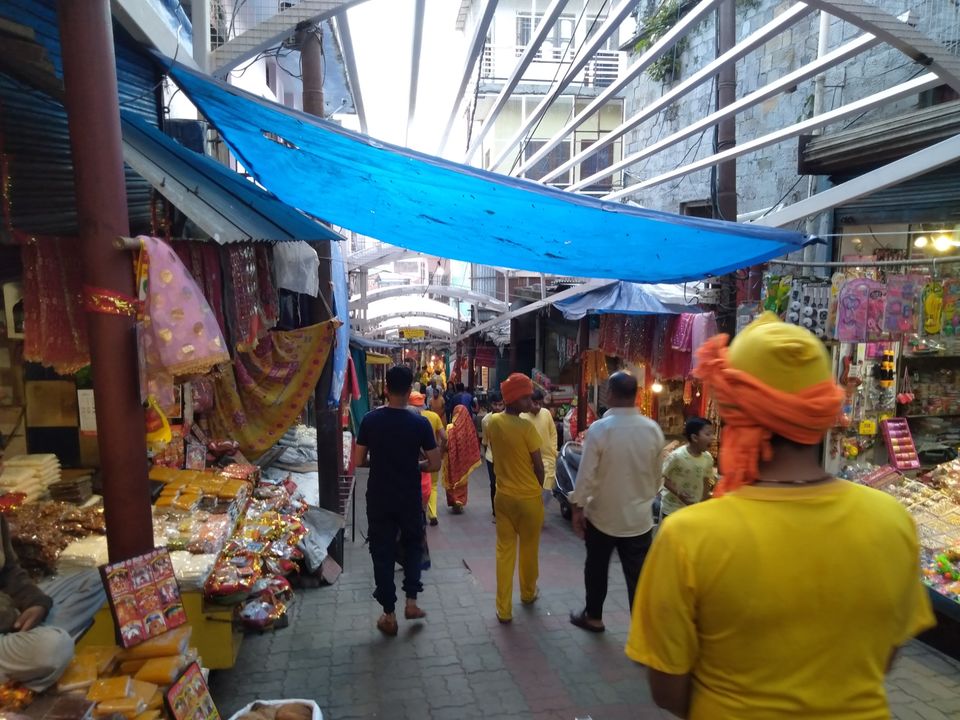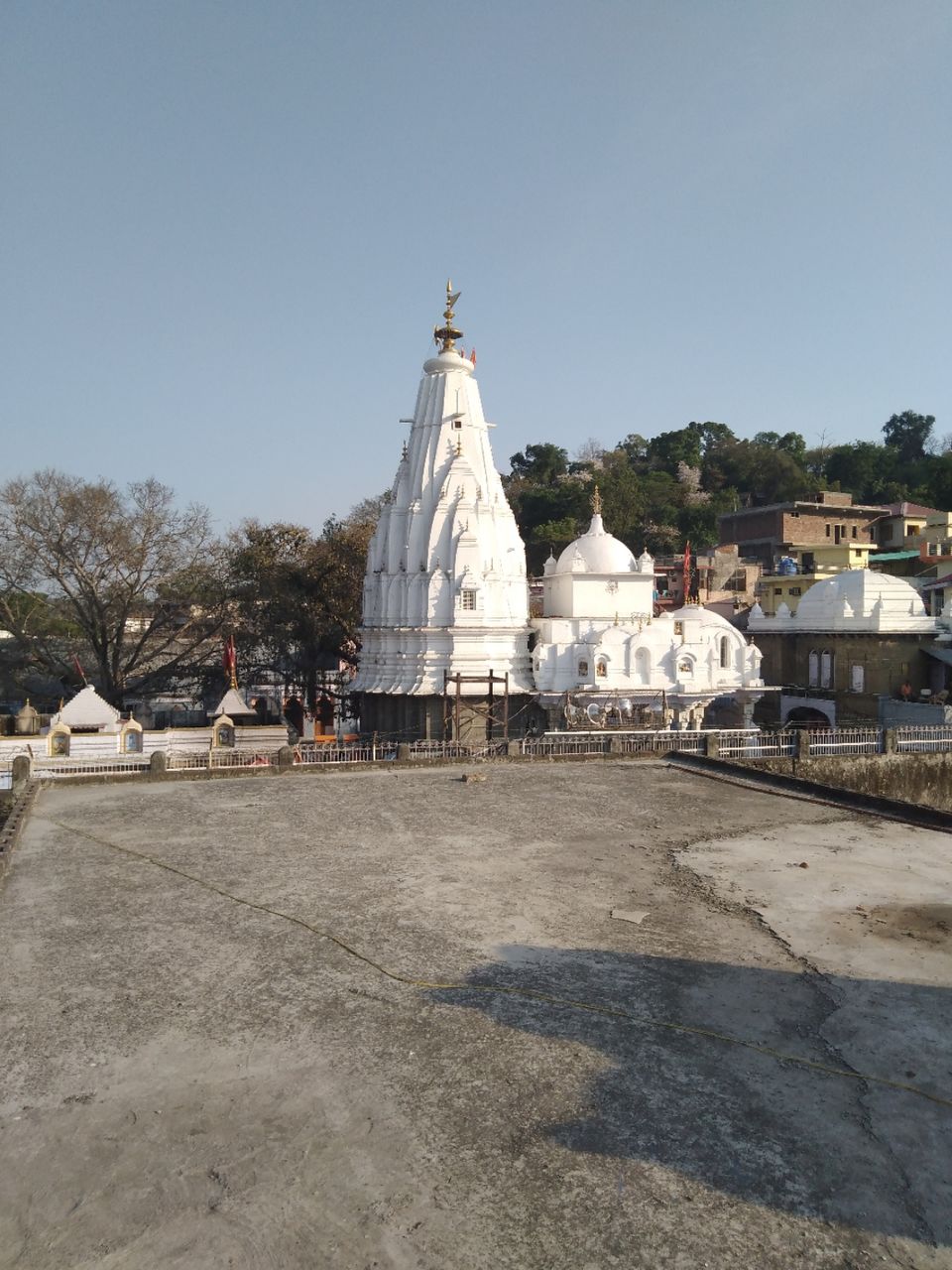 Next day it was time to go bath in the banganga river. This river is outstandingly beautiful.full of little pebbles and stones with little rapids here and there.it was one of the highlights of this trip.
The river is on the outskirts of kangra approx 2 km outside town and kangra bypass road folllws the course of the river.
In the afternoon it was time to explore another temple.which was jwalamukhi temple.
In this temple there is a natural gas source hence the Jyoti is always lighting.
There is a chhatra which was offered by king Akbar to jwalamukhi Devi.
We spend 3-4 hrs there and had lunch in the langar.
In the evening we left for chintapurni by roadways bus to visit chintapurni temple.
It was 35 km away from jwalamukhi town.
We visited the temple for the evening aarti and spend the night in a dharamshala which there are plenty.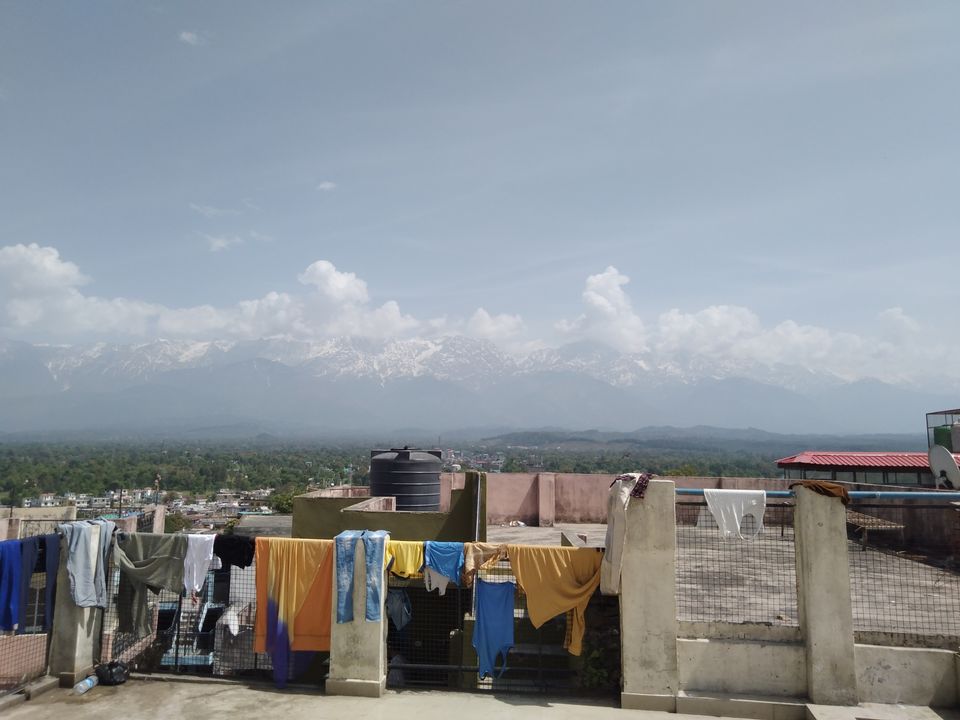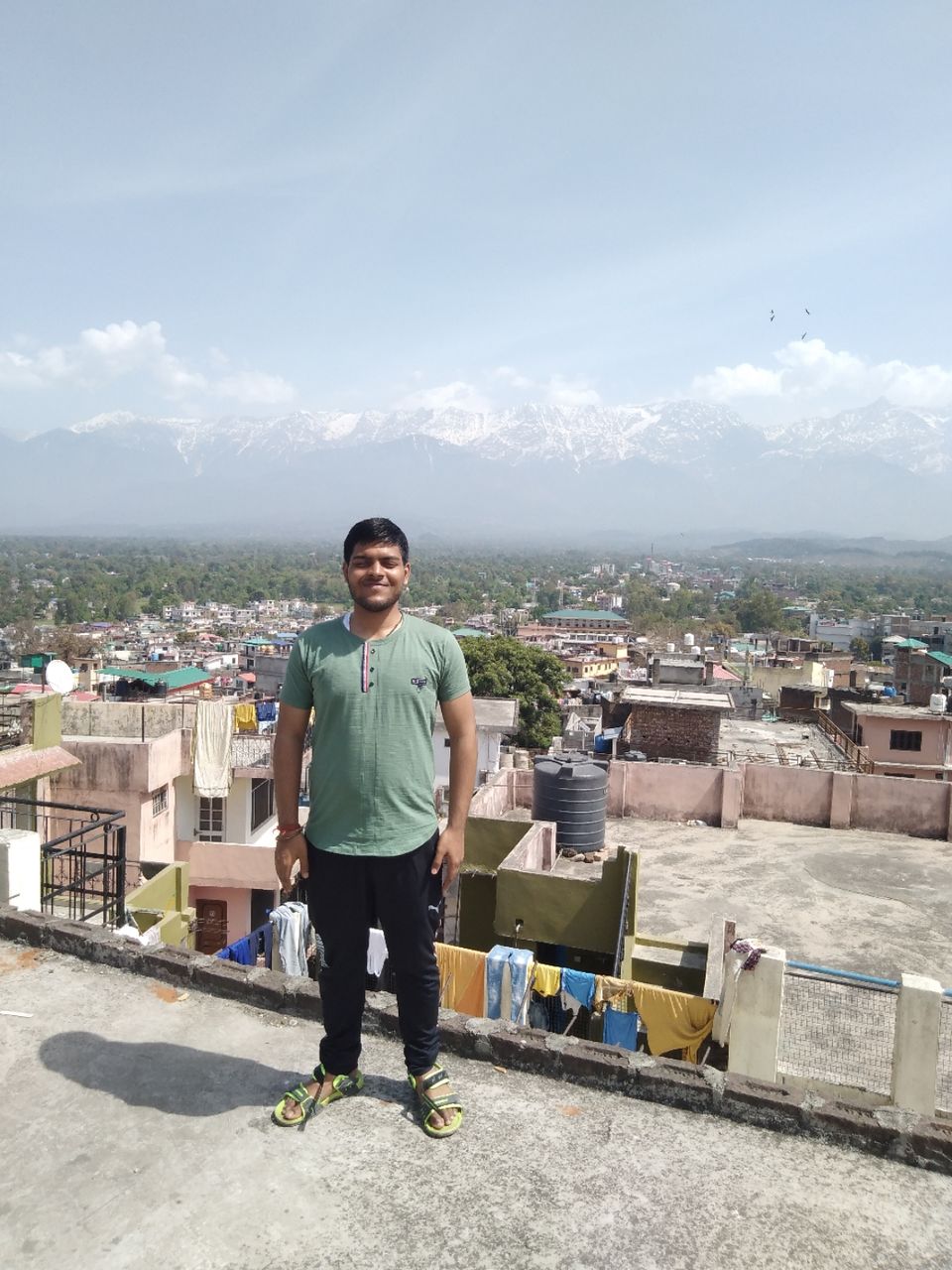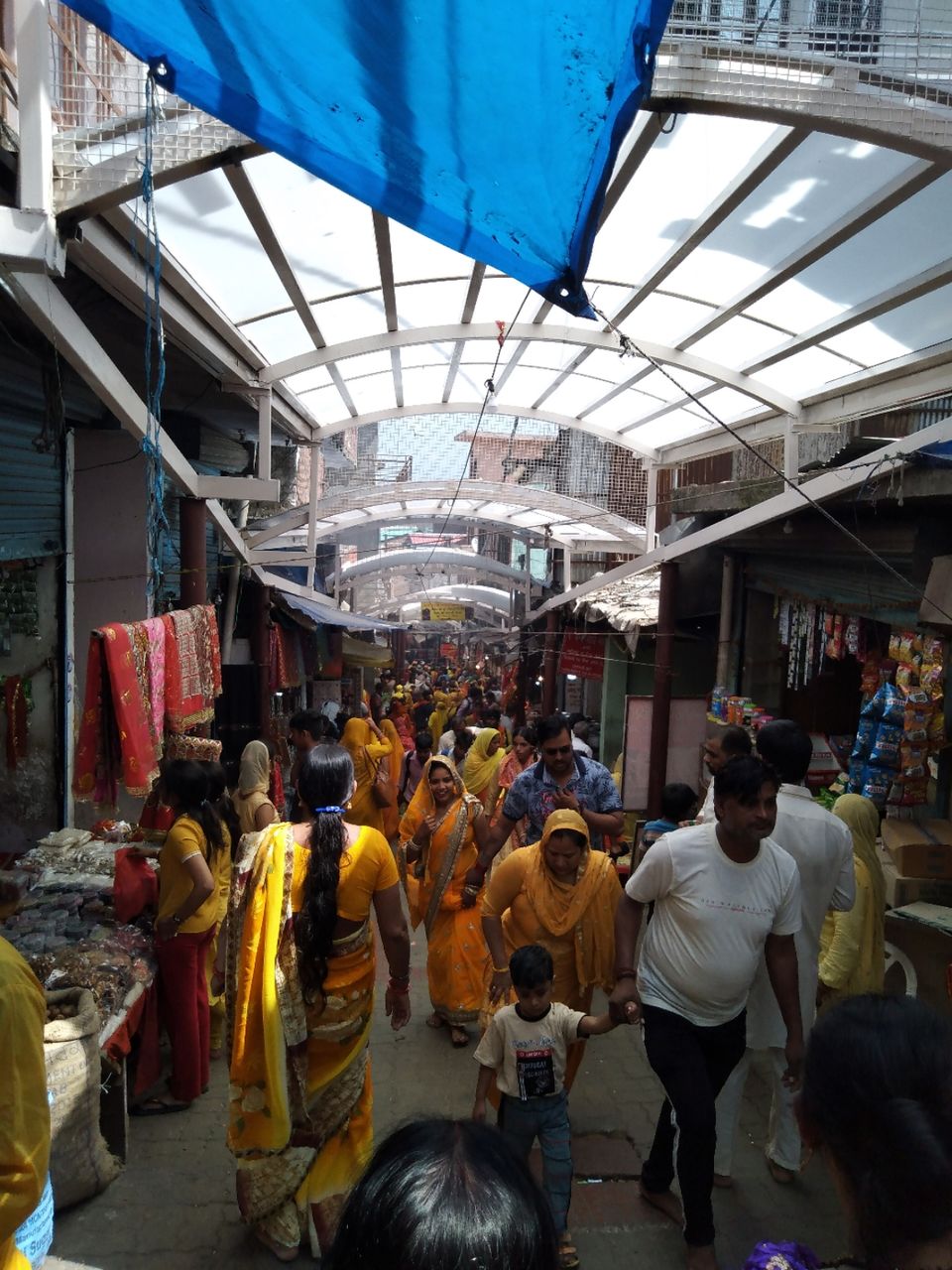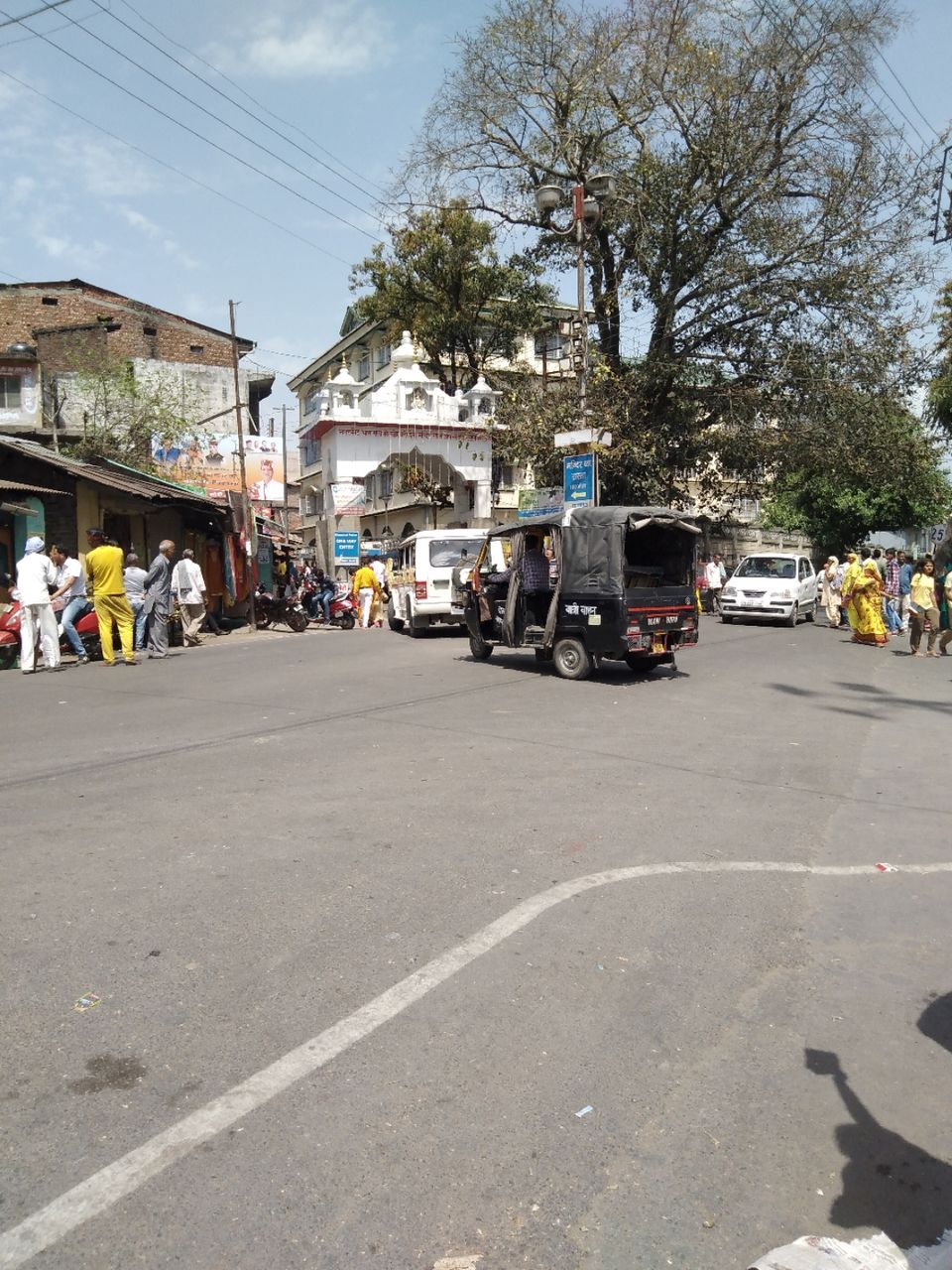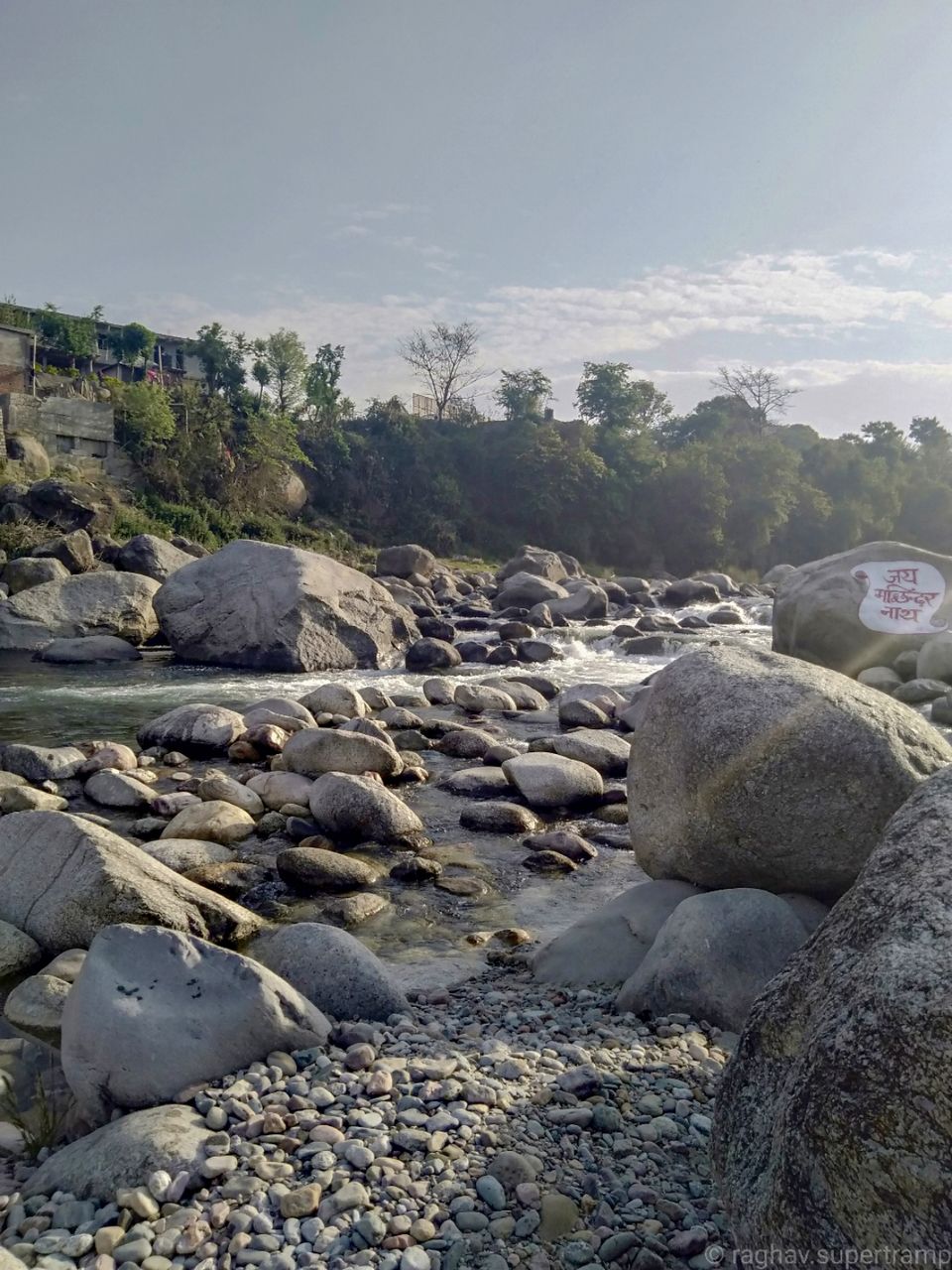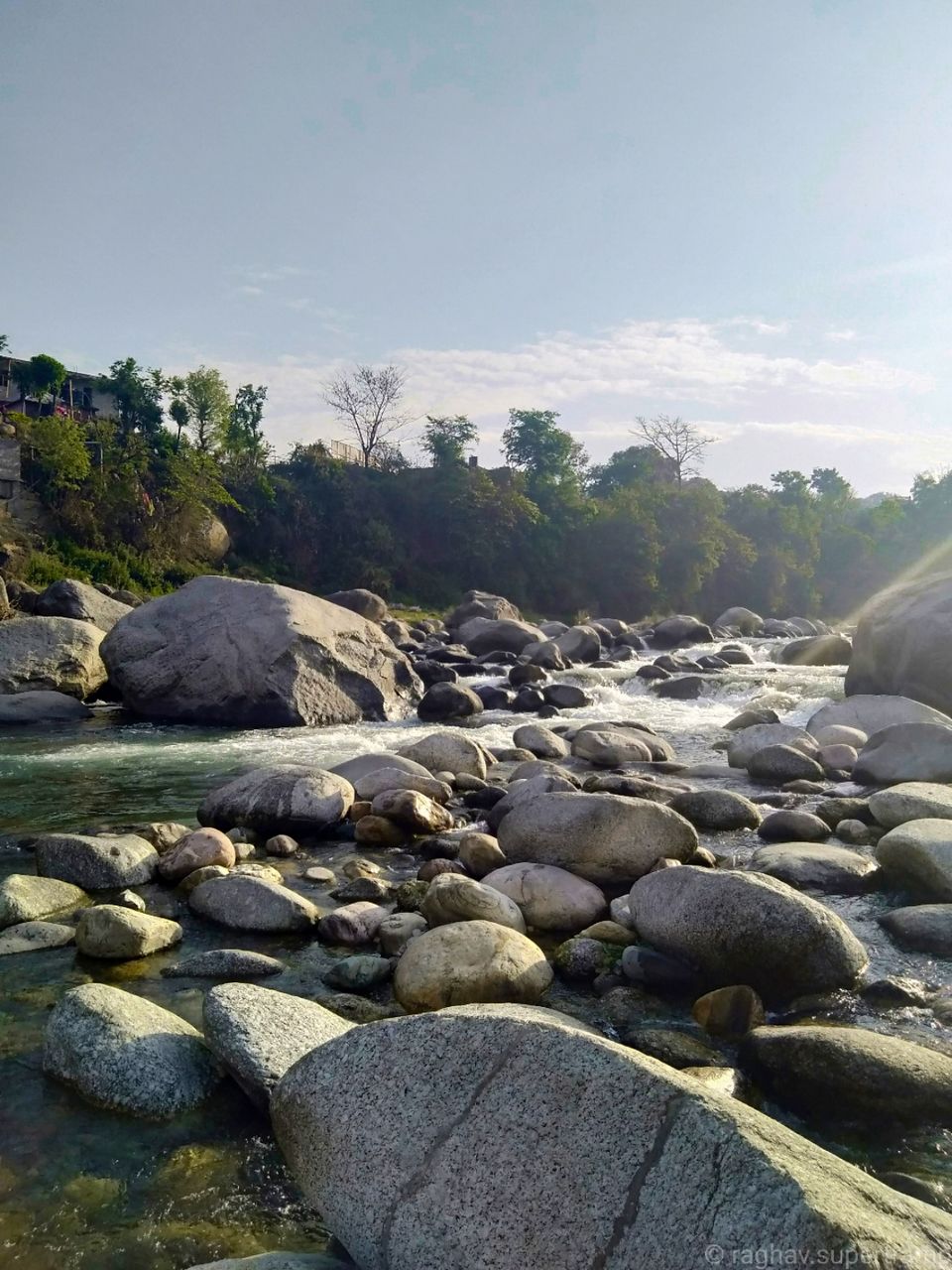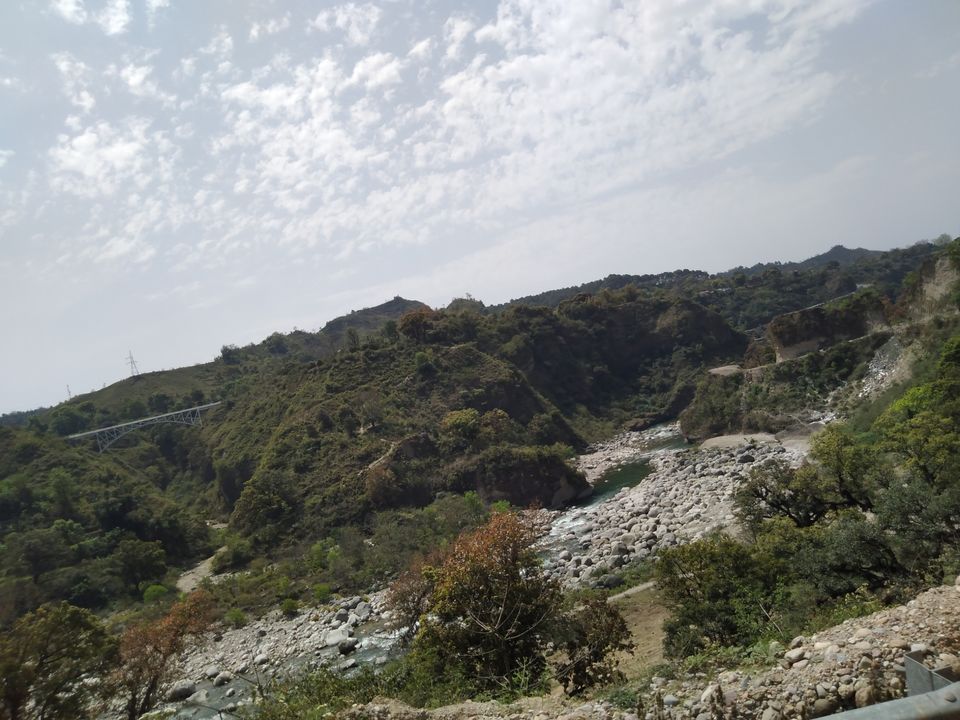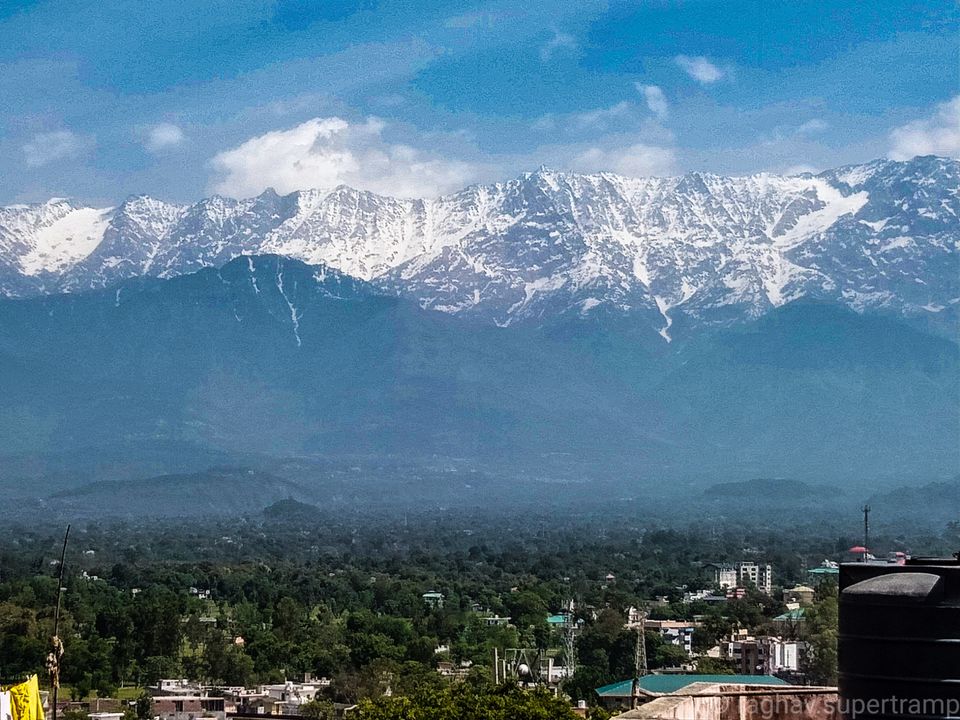 Next day we explored chintapurni town and left for Amb andoura.we had our train to catch in the evening. Amb is a plain town under the mountains though dhouladhar range is still visible from here.
Amb is a small station and only 2 expresses originated from here.we had to spend 7 hrs at the station. In the evening I hitchhiked to Amb town from station to buy dinner. That was a highlight as the I hitchhiked on a tractor.
We reached 6 am at old Delhi junction.
Overall it was an okay trip.
I do much better on solo trips.
Hey. https://www.instagram.com/raghav.supertramp/?r=nametag
My Instagram. Do follow.