Located in the lap of the Dhauladhar ranges, Kangra is one of the most picturesque valleys of Himachal Pradesh. With its lush greenery, revered goddesses, famous Kangra tea, a narrow-gauge railway line that has UNESCO Heritage status and many trekking and camping sites, it has an almost magical charm to it.
An excellent way to experience this valley is with a stay at a beautiful and exotic place such as Garli-Pragpur Village.
In December, 1997, the government of Himachal Pradesh declared Pragpur as a heritage village and followed this up by making Garli-Pragpur a heritage zone in 2002. It has elegant havelis, mansions and ornate buildings, interspersed with lovely mud-plastered slate houses.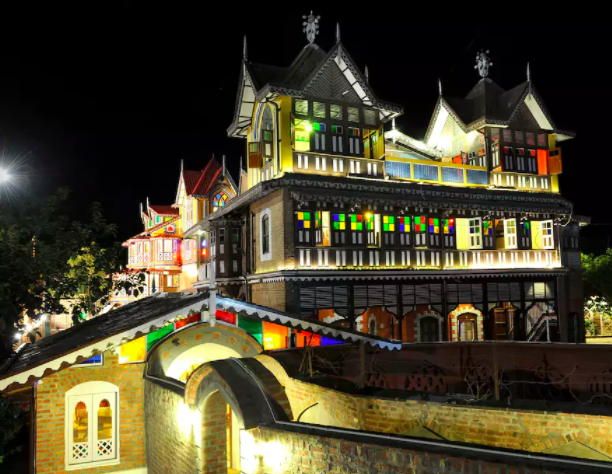 And in this pretty village is the Chateau Garli. This house, which was in a state of despair since the last 20 years, was restored in 2012 and converted into a heritage hotel. Today the property looks straight out of a medieval-era film set. It borrows its architecture from colonial, Portuguese, Mughal, Rajasthani and Kangri influence, much like the Garli Pragpur heritage village it is set in.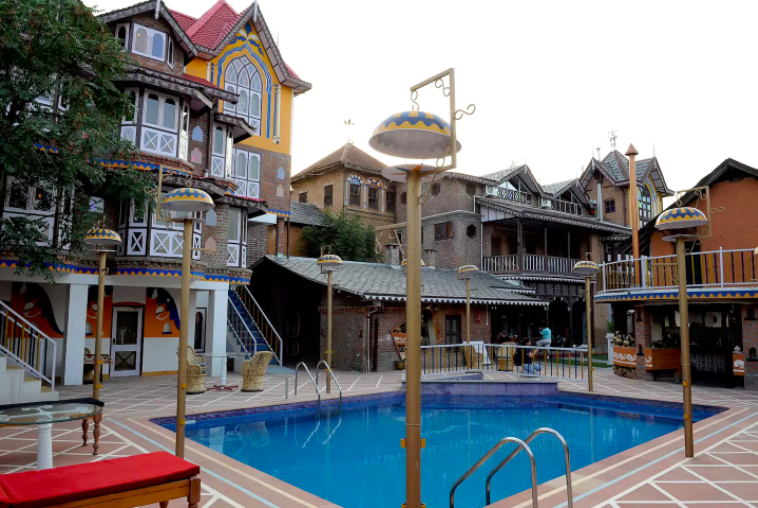 The property offers multi-cuisine dining as well as specialised local delicacies indigenous to the Garli-Pragpur region. The food can be washed down with their cocktails, which can be enjoyed sitting by their gorgeous pool.
For adventure lovers, they offer a night safari in the surrounding forests of Garli-Pragpur. And for those who want to hunt and then eat, they arrange for fishing excursions to the nearby Beas River!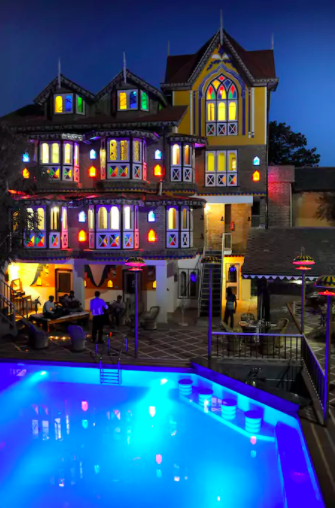 Places to visit around Château Garli
Located around 70km from Château Garli, Dharamshala is a charming town in the Kangra district. It is the headquarter of the Tibetan government and where the Dalai Lama lives. Dharamshala has beautiful monasteries and all kinds of cafes catering to Indian and foreign tourists. It also has the highest cricket ground of India, where international matches are played.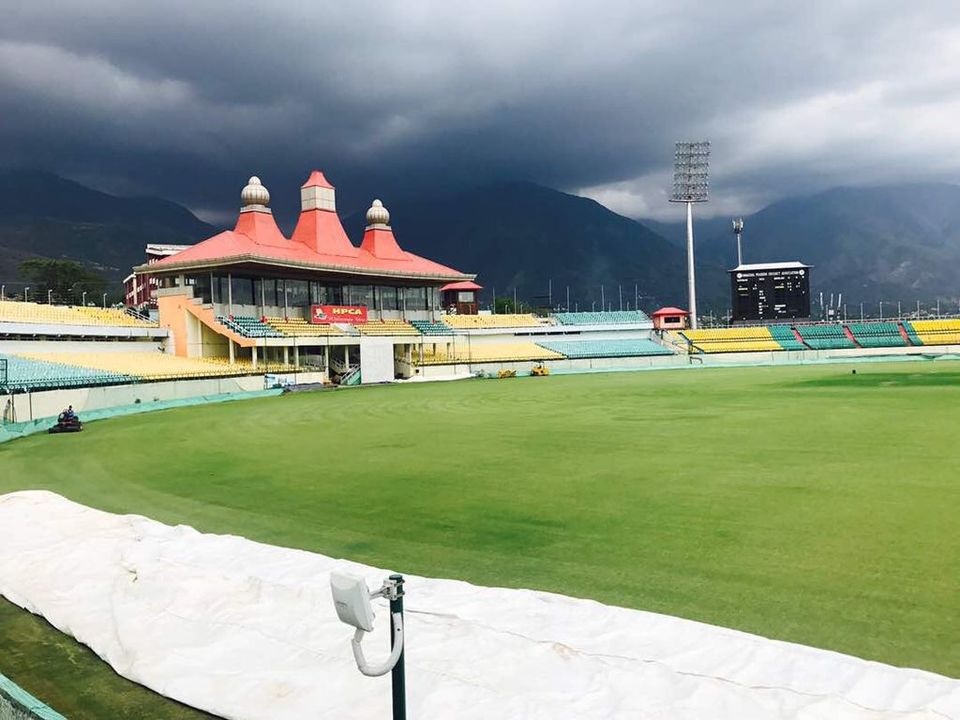 Another great place at a short distance from Château Garli is Bhagsu Nag waterfalls. The scenic 20m waterfalls are located at a trek of about a kilometre from Bhagsu Nag temple (dedicated to Lord Shiva). The trek is lined with street cafes where you can munch on delicious local food and evergreen maggi. Also, now, i.e. the monsoons, are the best time to visit this place!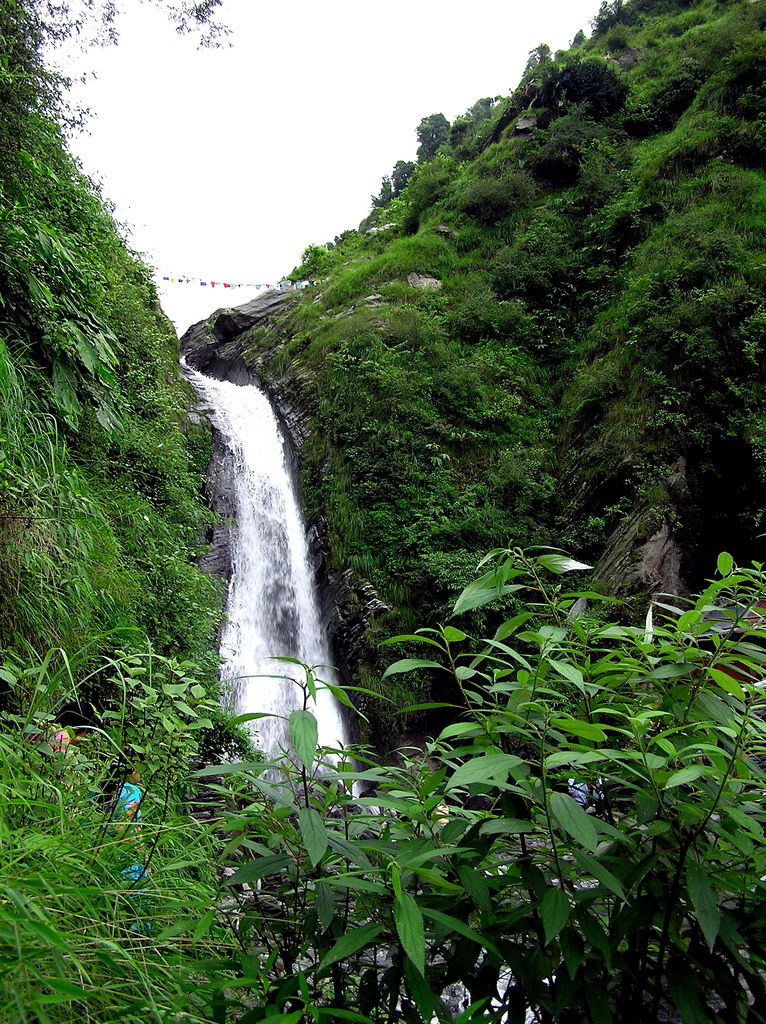 Located at a distance of 115km from Château Garli is Bir Billing. It is the best place for thrill seekers. The second best destination in the world for paragliding, Bir Billing is where you can soar through the sky like a bird! , Paragliding here begins from Billing (8000ft above sea level) and ends at Bir (4500ft above sea level). It is the ultimate destination to enjoy this crazy adventure sport.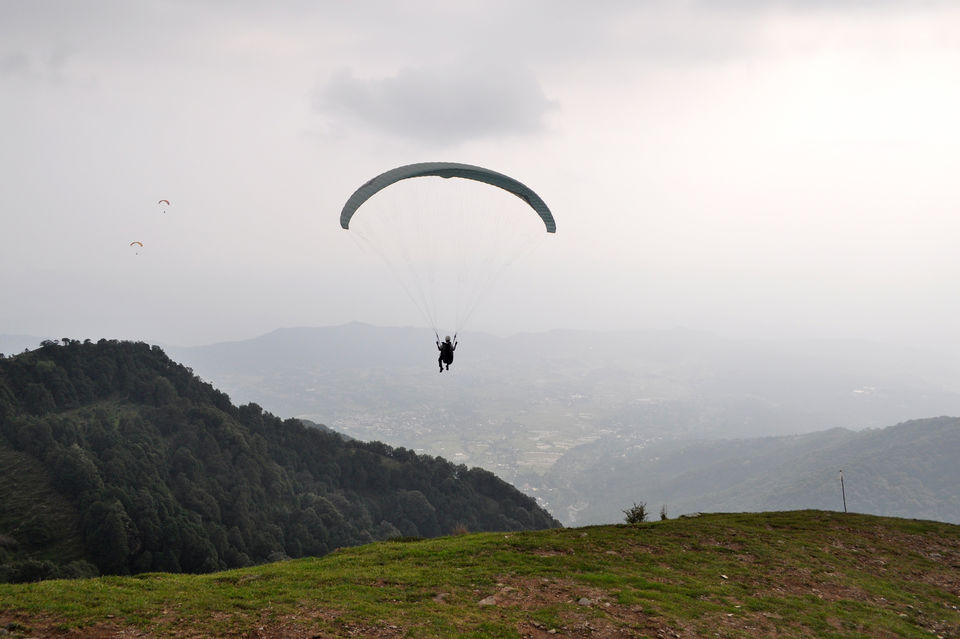 One of the 52 shakti peeths in India, Chintpurni or Chinnamasta Temple is believed to be the place where Sati's feet fell. Believers and worshippers from all over India visit this temple. At an altitude of 940 metres, this temple lies on one of the highest peaks of the Solan Singhi Range.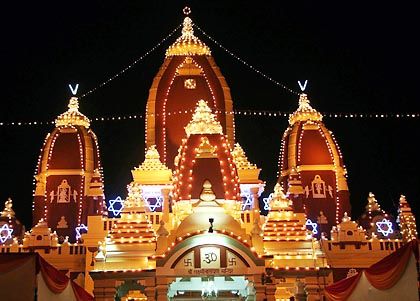 Jwalamukhi Temple is another shaktipeeth, located around 16km from Château Garli. As per the Hindu mythological tales, Sati's tongue fell off here, while Lord Vishnu was cutting through her carcass. The temple contains a copper conduit emanating natural gasses, which is lit by the priest to form a faultless blue flame.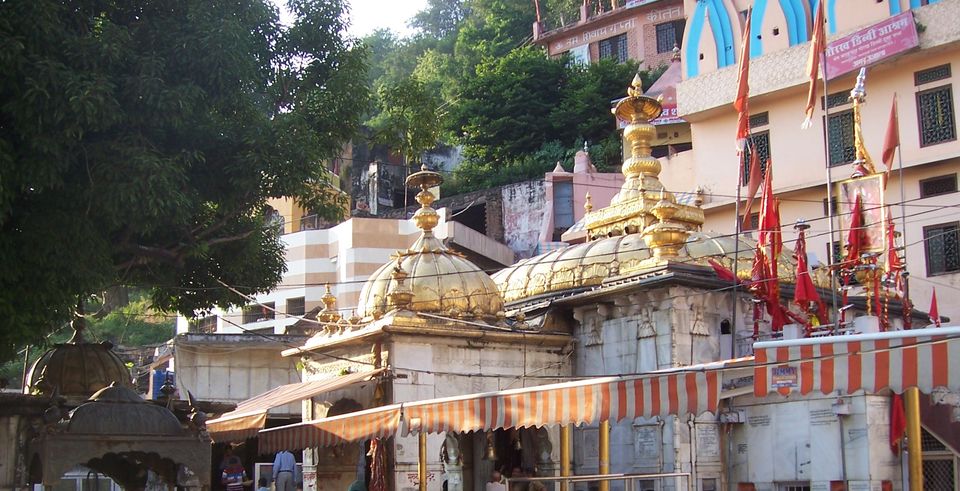 Masroor Rock Cut Temples, also known as the Himalayan Pyramids, are a complex of temples dedicated to Lord Vishnu. Located at a distance of 60km from Château Garli, these temples are one of the greatest uncharted destinations in Himachal Pradesh.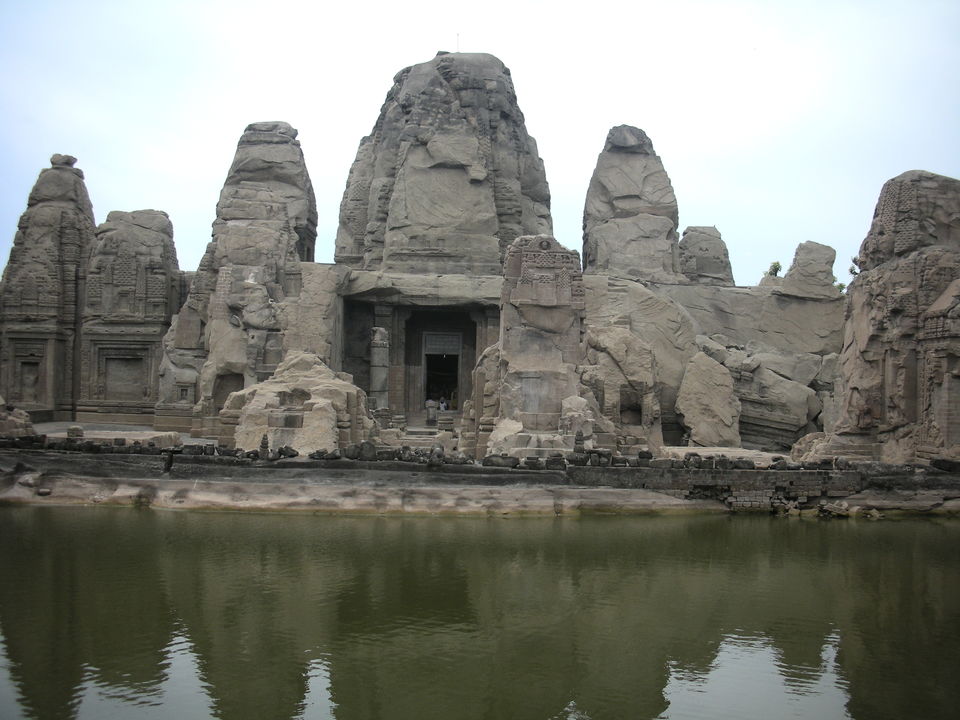 Maharana Pratap Sagar Dam is a huge man-made reservoir that lets you bask in the glow of nature that surrounds it. It's where the Maharana Pratap Sagar or lake originates, and here you can indulge in many activities such as swimming, water-skiing, canoeing or even sailing! And it's considered one of the best places in Himachal to click a picture worthy of becoming your screen saver!
Accommodation and cost
Château Garli has 19 rooms on site –
1. Single Room: The one single room on site costs Rs. 4000 per night, per person.
2. Standard Room: The three standard rooms on site cost Rs. 5000 per night for double occupancy.
3. Deluxe Room: The eight deluxe rooms on site cost Rs. 6000 per night for double occupancy.
4. Premium Rooms: The four premium rooms on site cost Rs. 7000 per night for double occupancy.
5. Suites: The three suites on site that cost Rs. 7500 per night for double occupancy.
All the above mentioned prices are on room-only basis, and exclusive of taxes.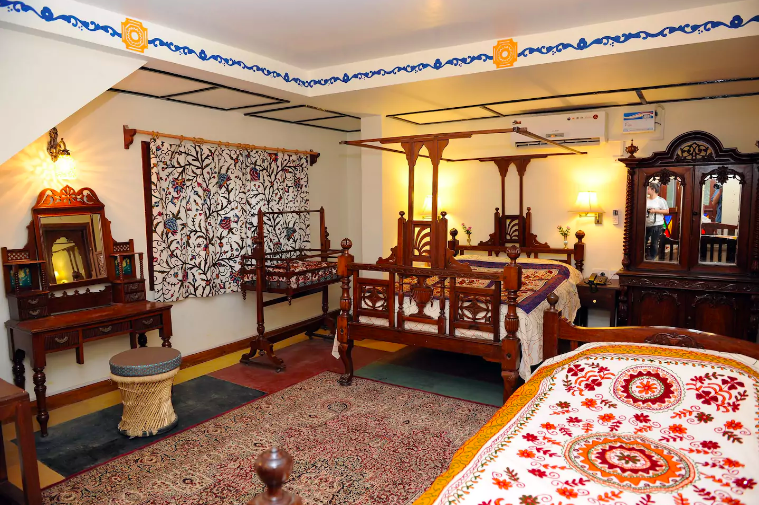 How to reach
It is about 70km from of Dharamsala, 170km from Amritsar, and 425km from New Delhi.
By Air: The nearest domestic airport is Gaggal Airport, 45km away and the nearest international airport is Amritsar, 170km away.
By Rail: An overnight train, Himachal Express, connects Delhi with Amb/Una. Pragpur is 60km by road from here. Various trains connect Delhi with Pathankot that is further connected by a narrow gauge Kangra railway line to Guler (30km away).
By Road: Buses from Delhi, Chandigarh, Amritsar and other major towns run to Garli-Pragpur almost on a daily basis. If driving down from Delhi follow NH44 and then NH205, NH503 and NH3. If driving down from Chandigarh, follow NH205, NH503 and NH3 to MDR46 in Kaloha Uparla, and then from there to Garli-Sadwan road.
If you wish to spend a night or a week at this awesome place, book here right away!
Share your travel stories with a community of more than 25 million travellers here and help them plan their next vacation!
Frequent searches leading to this page:-
chateau garli pragpur, heritage village resort day package