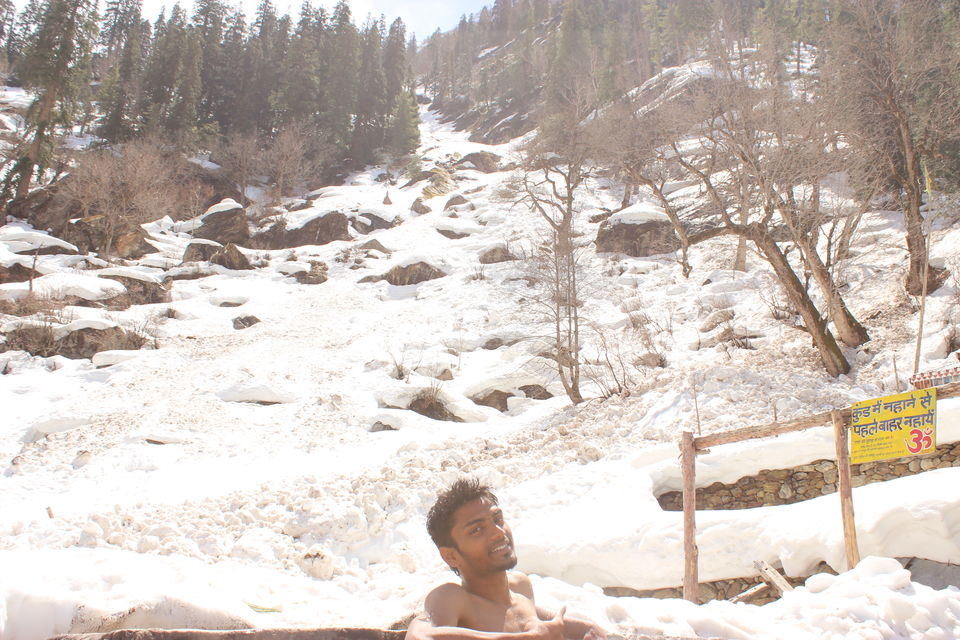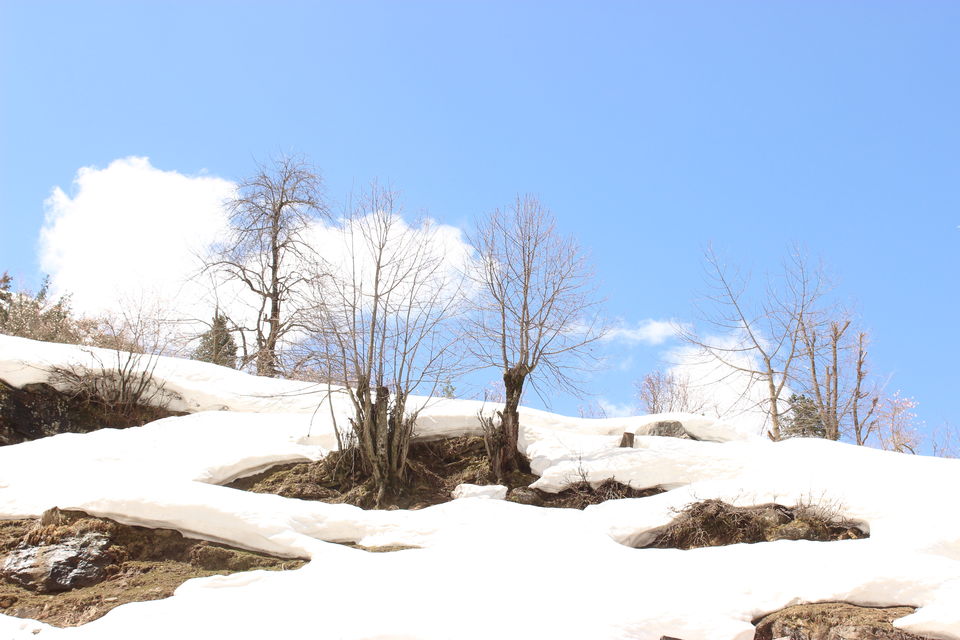 A trip to Kheer Ganga , i never thought about it. A small tour plan for relaxation from daily life showed us a heaven in himalayas .
The moment we started thinking about our trek , only place i got in mind is KHEER GANGA. a place where lord shiva's son karthik swamy place. Trek to kheer ganga starts from bharshaini just 18 kms from Manikaran. we hired a sumo from manikaran to bharshaini just 100 rs per head. we started our trekking from bharshaini to kheer ganga . it took nearly 7 hrs for us to complete our one side trek which is of 14kms. we started at 2 p.m and reached at 9.30 p.m  there was no sun light after 6:30 p.m. we had adventurous, amazing trek with the help of flash lights. it was very difficult to reach at midnight but however we managed to reach. 
how to reach:
Located at just about 40 kms away from Kullu, Manikaran is a popular sightseeing option for the tourists visiting Manali and Kullu. Bhuntar is the nearest airport  from Manikaran . we can board into manali or kullu bus and get down in bhuntar. we can find number of buses from bhuntar where just 39 kms to Kasol.
bhuntar to kasol 36 kms
kasol to manikaran   4kms
manikaran to bharshaini   18 kms