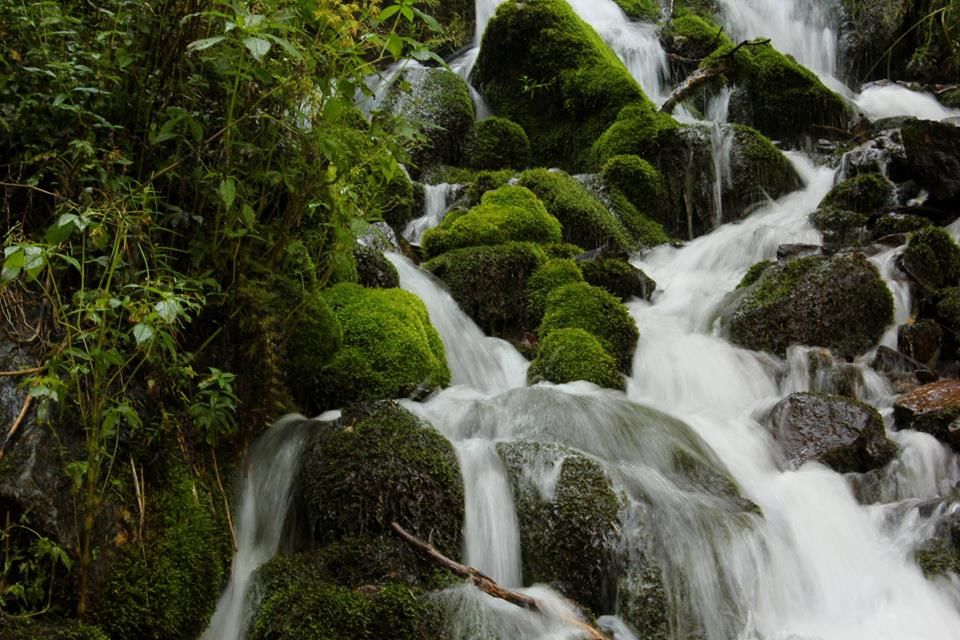 Kheerganga
Popular for the hot springs and scenic views of the Himalayan Mountains, Kheerganga is situated in Kullu district of Himachal Pradesh. Located about 22 km away from the pilgrimage town of Manikaran, trekking through the dense forests and a bath in its hot springs are a refreshing experience. Kheer Ganga (2960 meter) lies in the extreme end of Parvati valley and the last inhibited village while trekking to pin valley via Pin-Parvati pass. Kheer Ganga remains snow-covered during winters and only get temporary settlement during summers which make is a perfect hide-out for those who want to smoke weed, hash etc etc without any concern
You can go for trekking, camping, nature walking, leisurely walks in the forest, mountain climbing and indulge in landscape photography during your stay at Kheerganga. The view of the sunset and trekking through Kheerganga forests are an incredible experience.
Barshaini is the last motor able point. From Barshaini, it's a 11-12 km trek to Kheerganga, thru Rudranag. While trekking from Barshaini, you will come across several sightseeing options like Rudranag, the serpent shaped waterfall, the rock formation of Pandu Pul and the Pin-Parvati Pass (5400 m). Kheerganga is infamous for the marijuana that grows here which is known as 'charas'. Kheerganga is a favorite with the hippies and off late, it has become popular with the Israelis. There is an ashram near the Shiva temple that offers basic accommodation and decent facilities. Kheerganga is a favorite haunt of Israeli tourists and it is hardly surprising then that some stall also offer Jewish snacks. There is a natural Hot Sulphur Spring in Kheer Ganga which has a mythological story around it. You can take hot water bath and enjoy the dramatic scenery of the valley.
Best time to visit:
The best time to visit Kheerganga is between the months of May and November.
Where to Stay:
There are some tents stays available but they are not luxurious. The rates may vary from 500 Rs a night to a mere 100 Rs a night at the 'Ashram' built on top. Normally they charged Rs.200/- night
you can also carry your tents and camp as it has beautiful pastures and during the night the sky is sight to watch with twinkling stars above you.
How to Reach
Delhi-Chandigarh-Mandi-Bhuntar (Catch any bus to Kullu and get down at Bhuntar Circle). Bhuntar lies on Manali highway so you will get many busses on this route if you are coming from any other city of Himachal (e.g  Shimla etc). After reachingBhuntar, catch a connecting bus to Barshani via Manikaran (Known for Gurudwara) and Kasol. There is one bus each hour and will take around 2 hours from Bhuntar.  Barshani can be easily identified with a huge dam they are constructing onParvati river. Kheer Ganga is 13 km trek uphill from Barshani. There are many villages, apple orchards in between so you won't get lost.
Bhuntar-Manikaran (36 km, 40 INR, 90 minutes)
Manikaran-Barshani (18 km, 18 INR, 40 minutes)
Last bus from Barshani to Bhuntar (Via manikaran) is at 5:00 PM however there are shared/private jeeps one can get on this stretch.