Kasol is a small village in Himachal Pradesh, near to Kullu. It is also known as Mini Israel due to the fact that Israelis covering the area, food culture of the place is similar to Israel, also signboards in Hebrew. It has beautiful scenic beauty and river Parvati flowing sideways. Kasol is one of the favorite destination for travelers around the world.
There are multiple options available for trekking around Kasol, which is, the famous Malana village, Tosh, Chalal, Buddhaban, Kutla Glacier, Rudranag, Kheerganga, Sar Pass Trek. References listed below -
https://traveltriangle.com/blog/treks-near-kasol/
https://shoesonloose.com/top-10-treks-you-can-take-in-kasol/
How to reach:-
One has to reach Delhi or Chandigarh first (if you are travelling from different state). Delhi is easily accessible by flight, rail and roads.
There is no direct train or flight available to reach Kasol. However, one can combine bus/train or flight/bus as per convince.
Train & Bus – Nearest Railway station is Joginder Nagar railway station, about 144 km from Kasol. You can take a cab from station to reach Kasol or bus from the Joginder Nagar Bus Stand towards Manikaran which should take about 4.5 to 5 hours.
OR
Reach Chandigarh or take a train to Chandigarh (296 km from kasol) from Delhi which is approx 6hrs and then take Volvo or book a cab from Chandigarh towards Manali and drop down at Bhutar which will take 8 to 9 hours. Take a local HRTC bus from Bhuntar to Kasol (roughly 50 mins journey). All buses from Delhi to Manali/Kullu go through Bhuntar, so just inform the conductor to drop you there.
Flight & Bus - Nearest airport to Kasol is Kullu Manali Airport also known as Bhuntar Airport. From there one can book a cab or a taxi to go to Kasol which is 31 km and will take about 1 hour to reach.
By Bus – Reach ISBT Kashmere Gate (in New Delhi), book a Volvo from Himachal Road Transport Corporation Buses operate to Bhuntar (mostly bus ply during night), cost will be around Rs.1000-1500 (depending on sleeper, semi-sleeper) and will take 12-15hours. All buses from Delhi to Manali/Kullu go through Bhuntar, so just inform the conductor to drop you there. Or one can directly book a cab as there are many agencies that provide vehicles for rent and cab services to Kasol.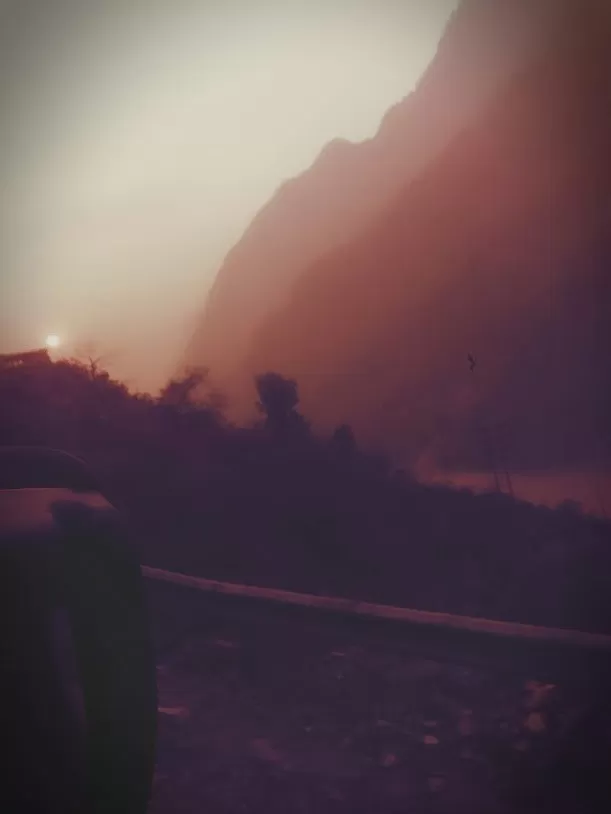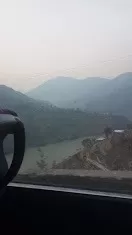 Day 1 : Reach Kasol in the morning around 8am (saw beautiful sunrise on the way), reached my Camp, freshen up, had breakfast, rested for a while and got ready for our trek to Kheerganga.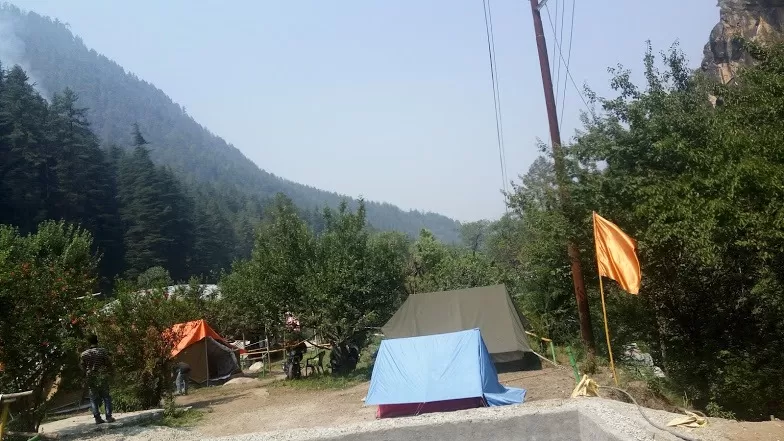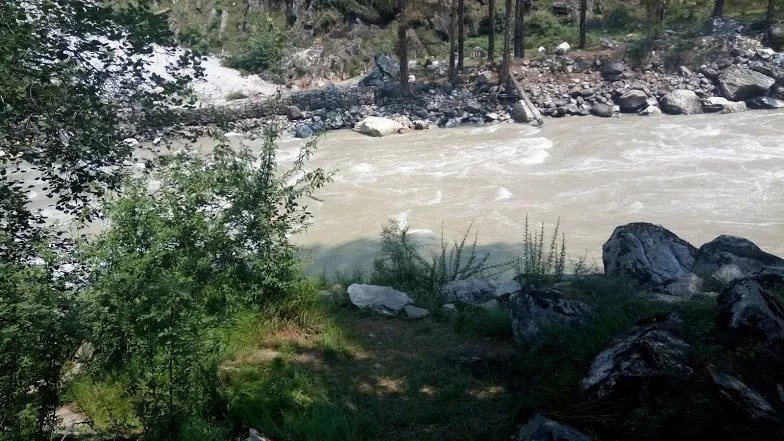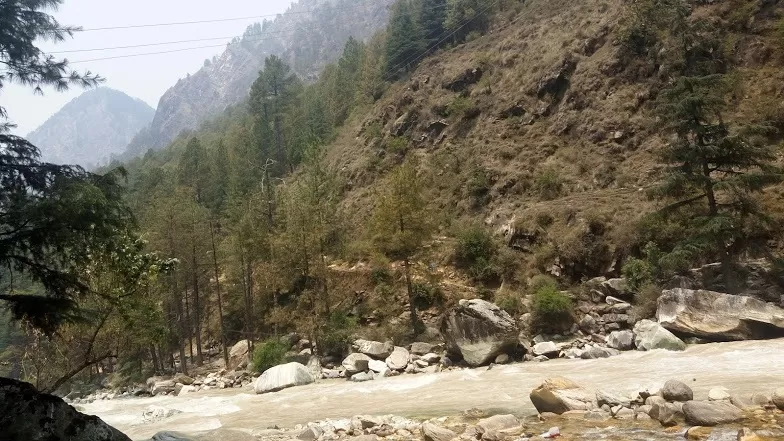 Kheerganga stands at 9700 feet and trek can be taken through two routes – Rurdanag and Kalga – Pulga. Both these routes divert from Barshaini. Rudranag route is exciting and difficult while Kalga route is more flat, without trees, and more cafes, and resting places. Total trek distance is 14-16km.
We started around 10:30-11 took a bus to Barshaini and started our trek from there. On the way we can across to many waterfalls and bridges and amazing scenaric view of mountains on one side and a narrow steps to wallk along with streams/waterfalls and Parvati river on the other side. The greenery along the way is worth the walk.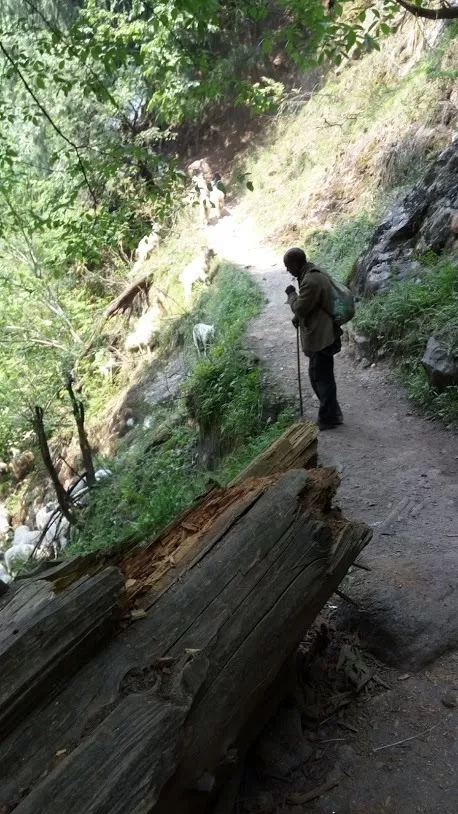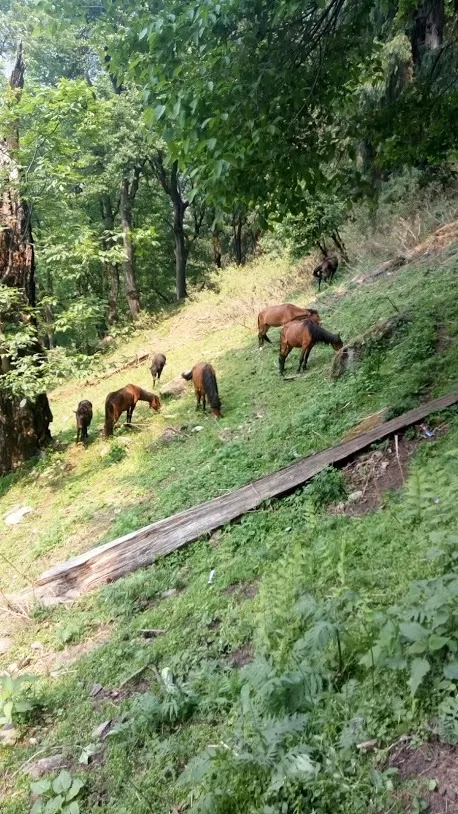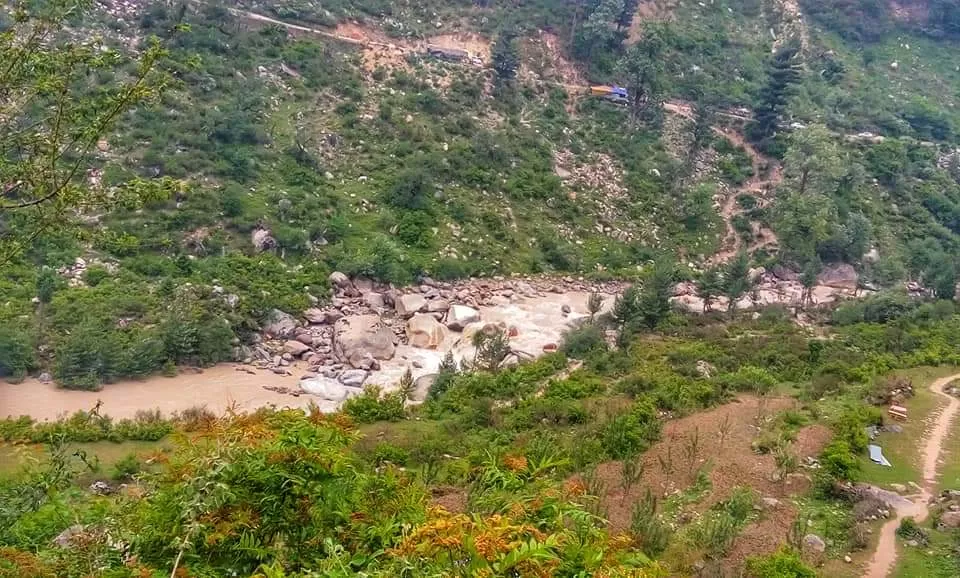 It was my 1st trek, so, it took me longer time to complete the trek compared to the rest of the people from the group. Our Guide was very cooperative, he would walk side by me to ensure that I am all right and give me inspiration whenever I decide to quit. Moment of relief, when I caught a glimpse of few tents. We reached around 6, totally exhausted, my legs tired from walking, bruises on legs (I tripped few times).
The view from the top, mountains on all sides was amazing. It was worth every cent. I was assigned a tent where I kept my stuff and headed towards hot spring. It was a huge relief.
Tea was ready till the time I returned from hot spring, had tea and snacks and went to my tent to rest for a while and fell asleep. I woke up by the sound of our guide calling my name, and asking me to come for dinner. So, I came out quickly. There were our guides too with there pack, dinner was set, it was simple vegetarian meal. The weather outside was chill and breezy. We had dinner and sat around the bonfire, music was playing alongside, some were singing, some dancing below the stars around the mountain. It was amazing.
Next Day, I woke up early, didn't want to miss the sunrise, freshen up , had breakfast and after some relaxation, got ready for our return journey. We reached via Rudranag and decided to return via Kalga.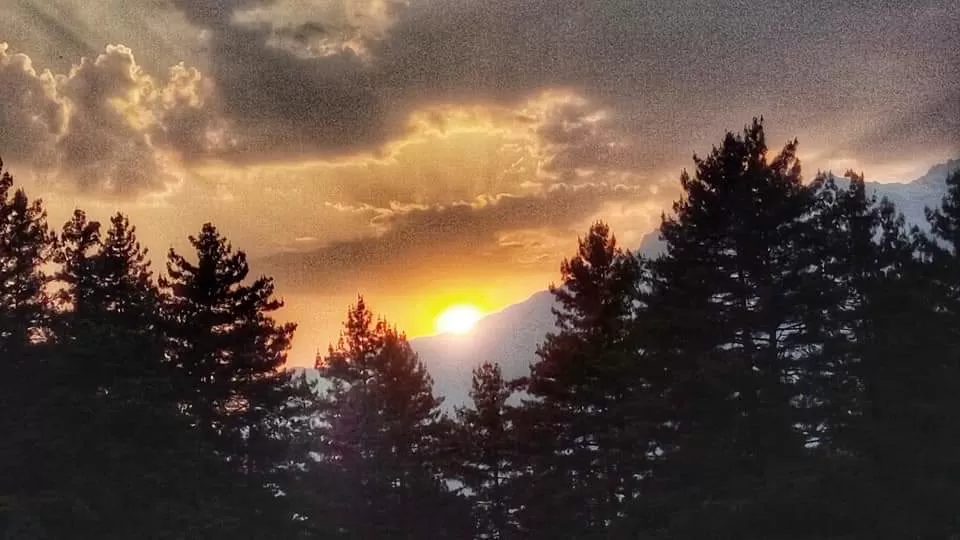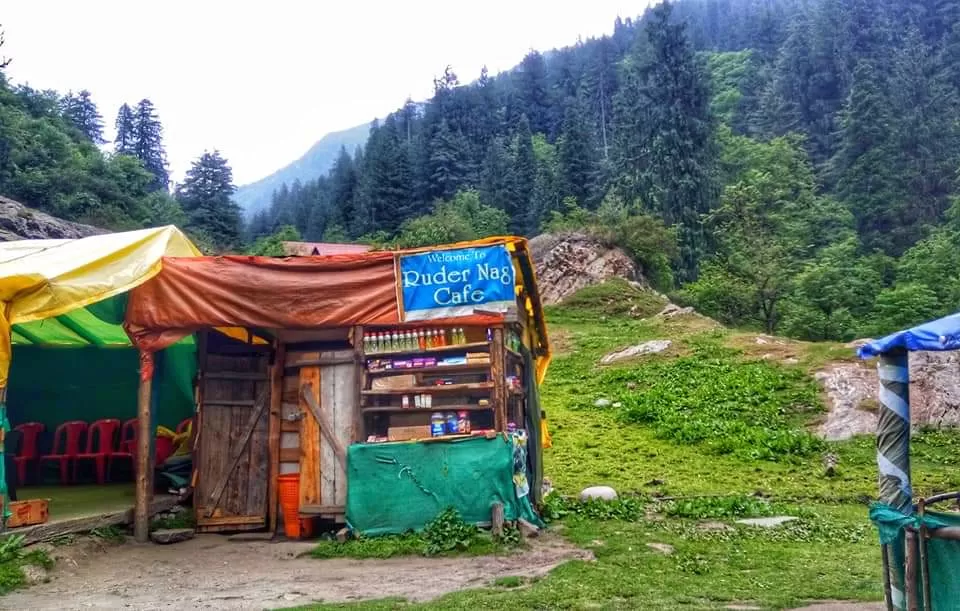 We came across various cafes on our way and rest along the way. When we reached the bottom, some of the group members took bus to Barshani, some headed towards Tosh and me along with two other people booked a cab directly to Kasol.
I checked few hotels and selected one near bus stand and booked it for the night for Rs.500. Kept my luggage on the room, freshened up and headed out to have a taste of Israeli food. Someone recommended me to the Evergreen and Jim Morrison Café..
I roamed around the market and was amazed to see lot of options from Israeli, Italian, Chinese and Indian cuisines. Almost all places have Shakshouka, Falafel, Schnitzel, Bourekas, and the desserts at German bakeries are to die for. Some popular cafes are – Stone Garden Cafe, Freedom Cafe, Jim Morrison Cafe, Shiva Shanti Cafe, The Evergreen Cafe, Moon Dance Cafe, Bhoj Cafe, Buddha Place, The Art Cafe, Alpine Guest House Cafe.
Next day, checked-out day from the hotel in the morning and kept my luggage on their locker room and headed out to explore. Had Israeli breakfast, wandered around. I found a hidden path towards the river near Alpine Guest house and sat there for a while enjoying the sound to water flowing on the river, birds chipping and watching people crossing the bridge.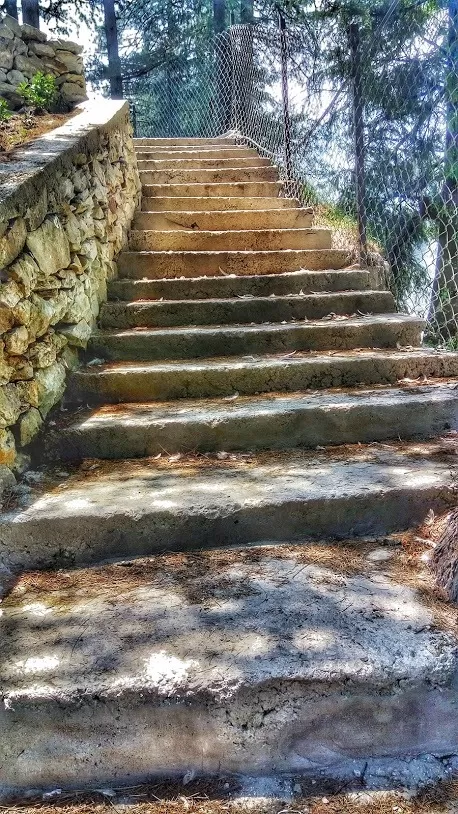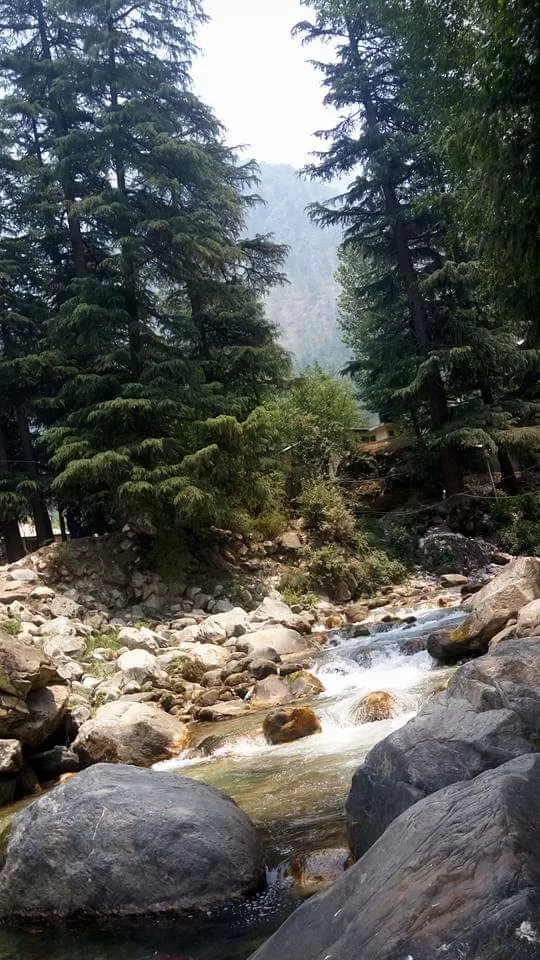 Around noon, had lunch and took a bus to Manikaran. Manikaran is a pilgrimage centre for Hindus and Sikhs and it has many temples, a gurudwara and a hot spring. The water of the spring is also supposed to have curative powers. The water is so hot that rice can be cooked in it.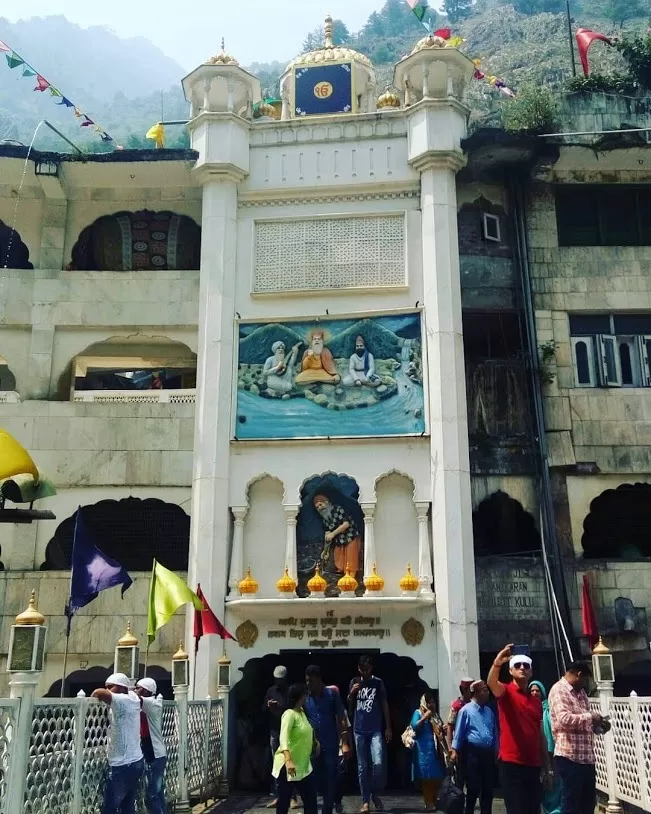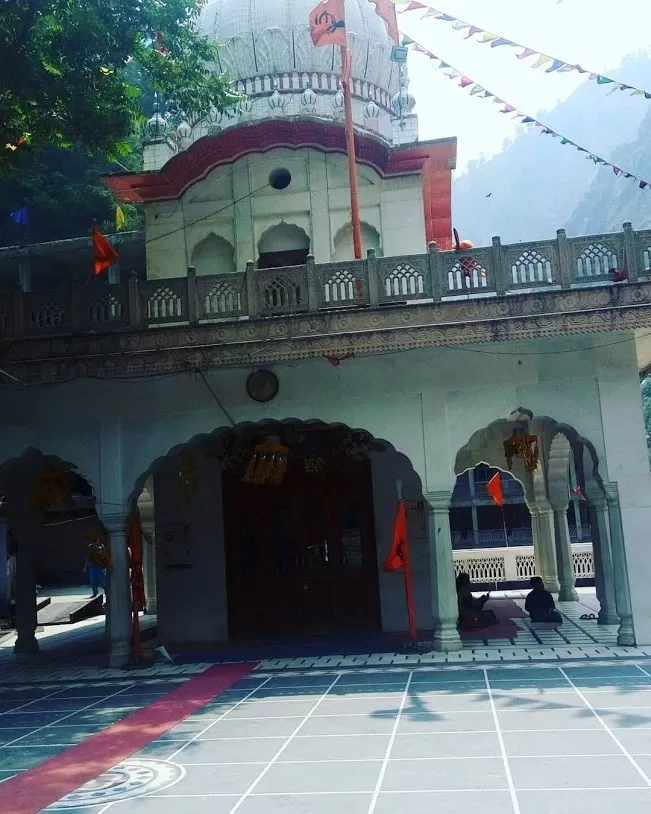 In returned to Kasol in the evening as had a bus to catch at 6 from Kasol bust stand for Delhi.
P.S. pictures are from previous trip (big mistake not taking power bank)