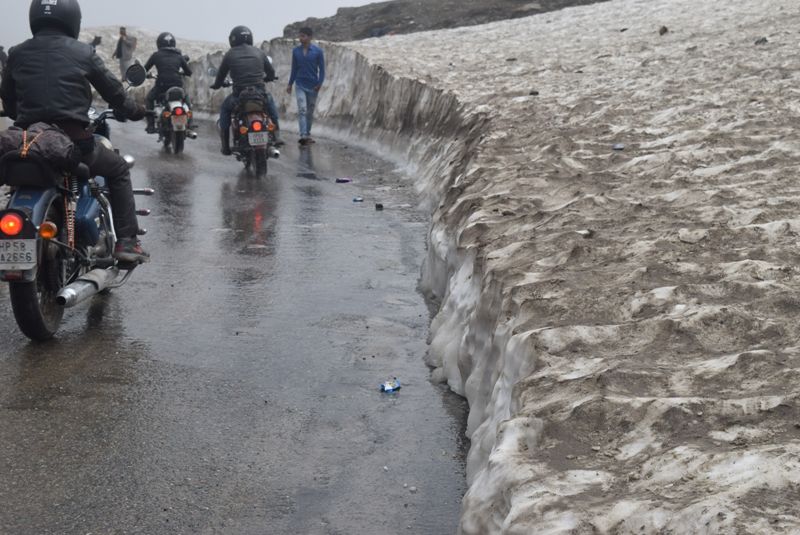 We four daredevils were charged up, thrilled and ready to take on the most awaited road trip of our life time! Our first stop was the famous, "Jab we met fame" Rohtang Pass! We found exceptional traffic on our way to Rohtang from Manali. Thanks to the landslide two days ago, the route was shut for commute and opened only when we hit the road. It took us a whooping 4 hours to reach Rohtang pass.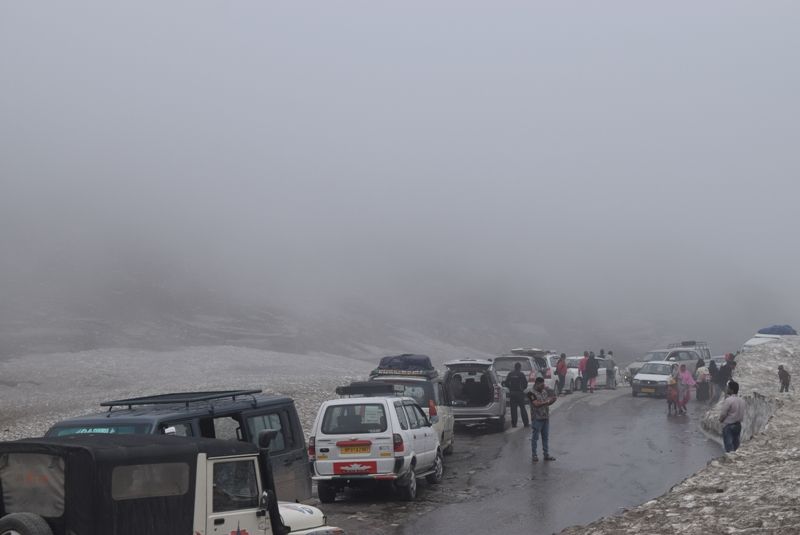 Rohtang pass is a high mountain pass and connects the Kullu Valley with Lahaul and Spiti Valleys of Himachal Pradesh. Its very cold and if you intend to walk on ice or want to try some ice climbing tricks then you can hire shoes on rent and have some crazy fun. There's heavy mist all around and you feel you have reached paradise. Keep your jackets and gloves ready - you will need them for sure! With snow all around, one can only wish to be there forever! Lavita and I did try some luck with walking on ice but its tricky! I fell once but that was an experience as well. There was so much mist that we could hardly see things around.
Piping hot corn can be munched on as you soak in the place. As you move ahead the next big stop is Mandi. You can see Bhaga river flowing by the road. The sound of water gushing through the valley is divine.
It takes 4-5 hours to reach Jispa from Rohtang pass and its strongly advisable to completely rest and help the body acclimatize to the high altitude. We rested our tired souls at Padma Lodge. The rooms were decent and food served was hot and fresh. Staff was very helpful.