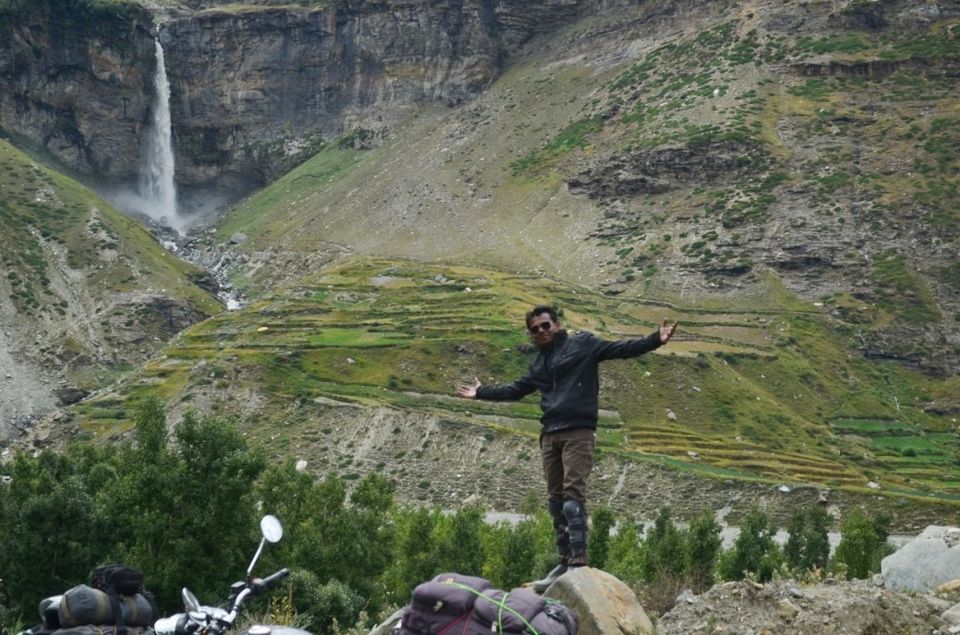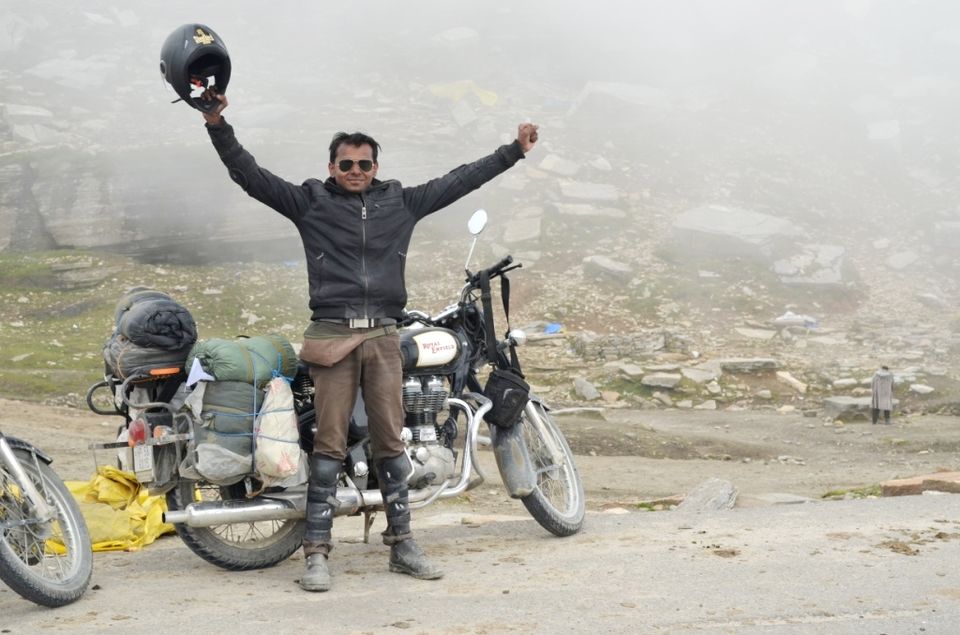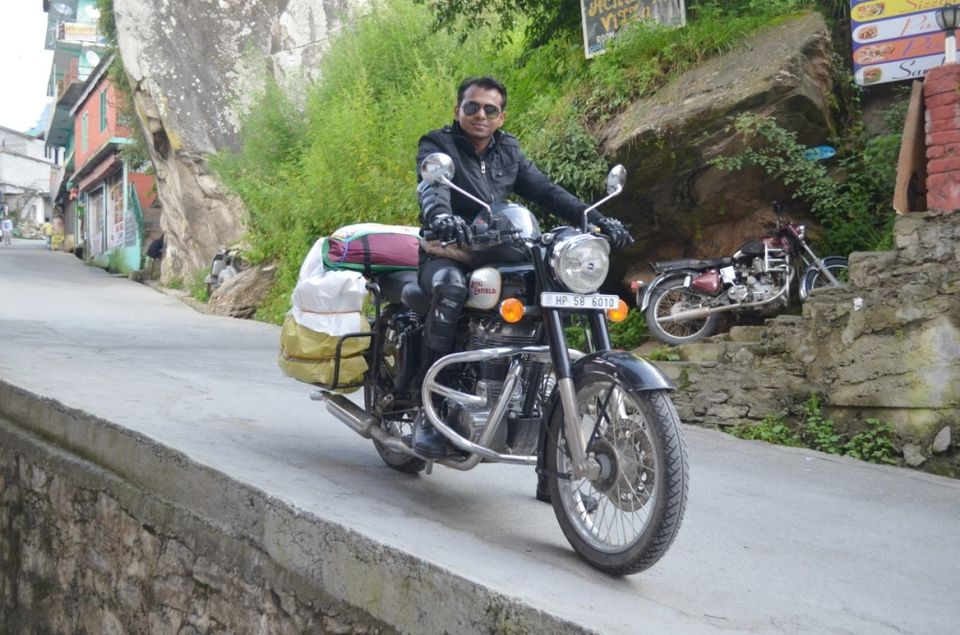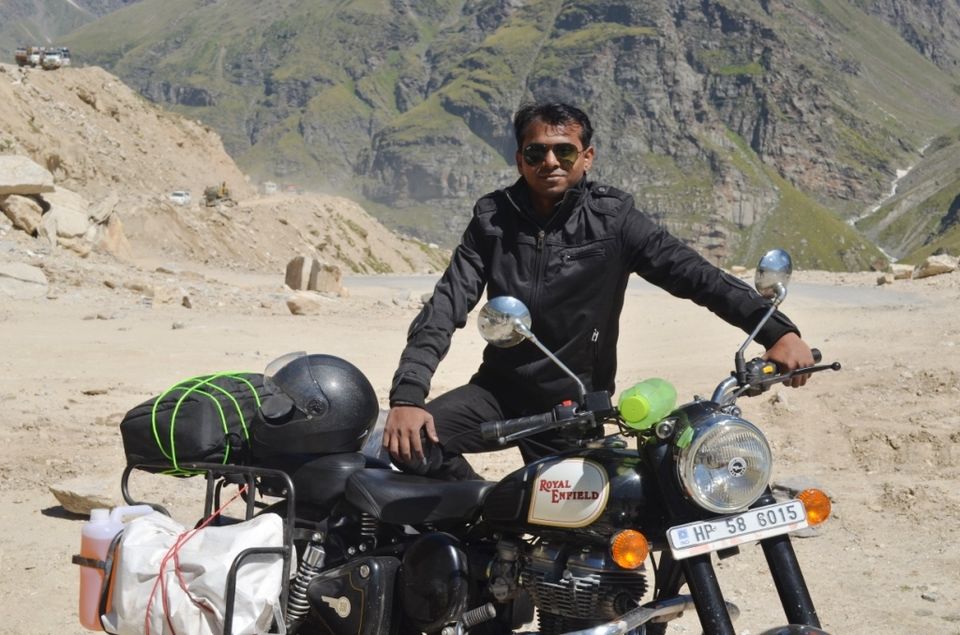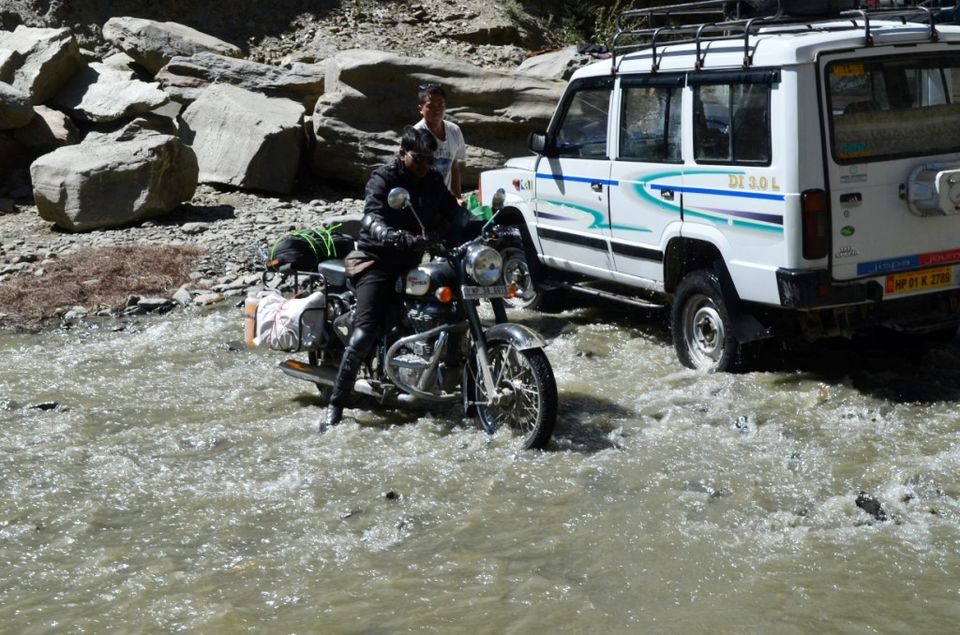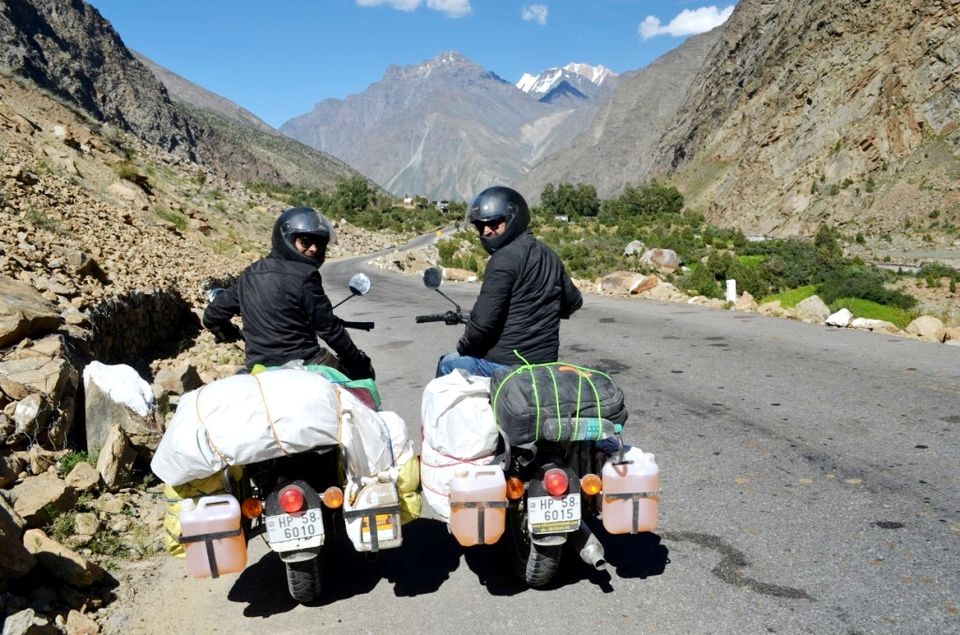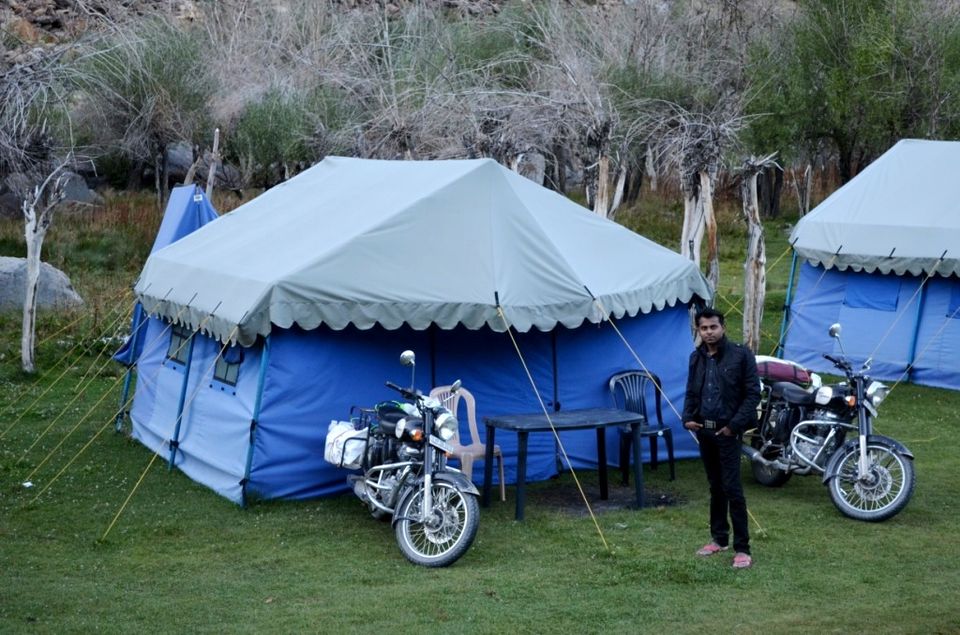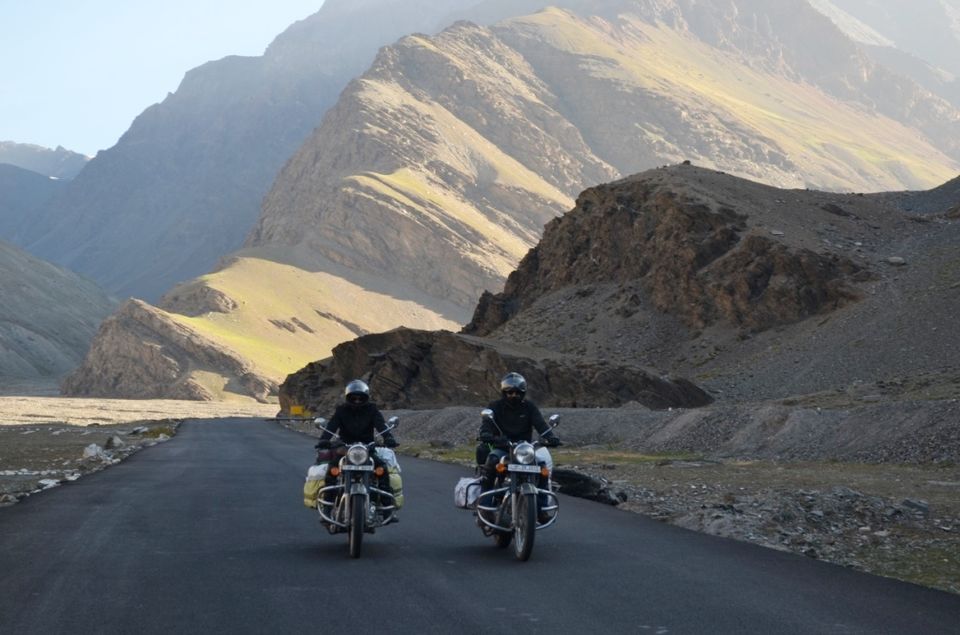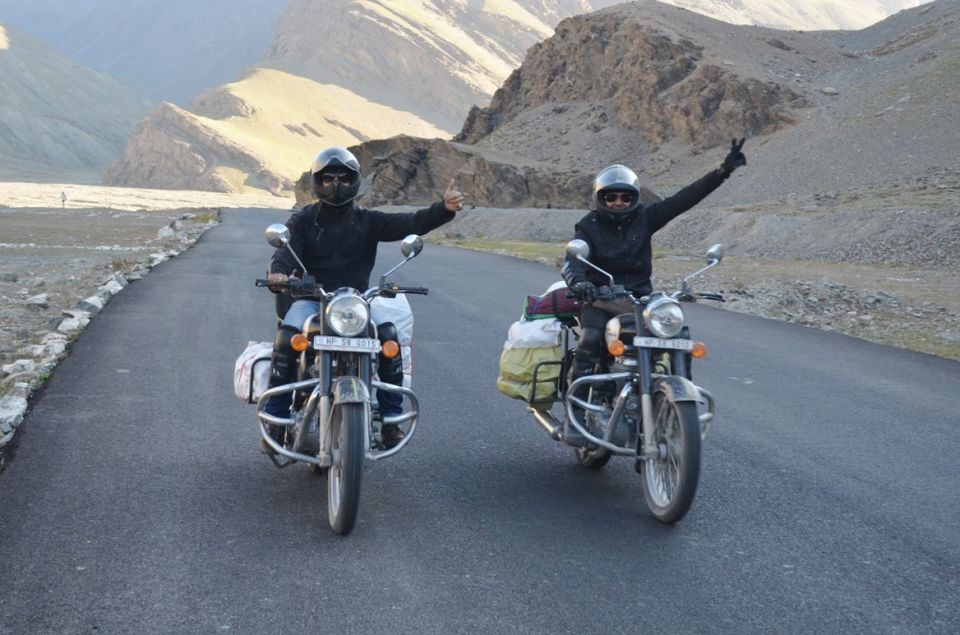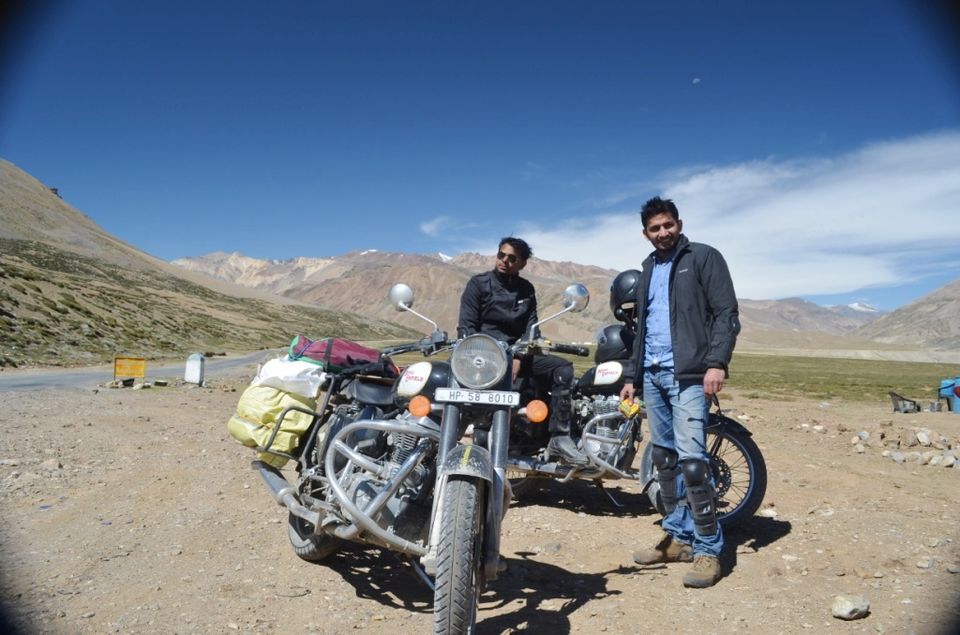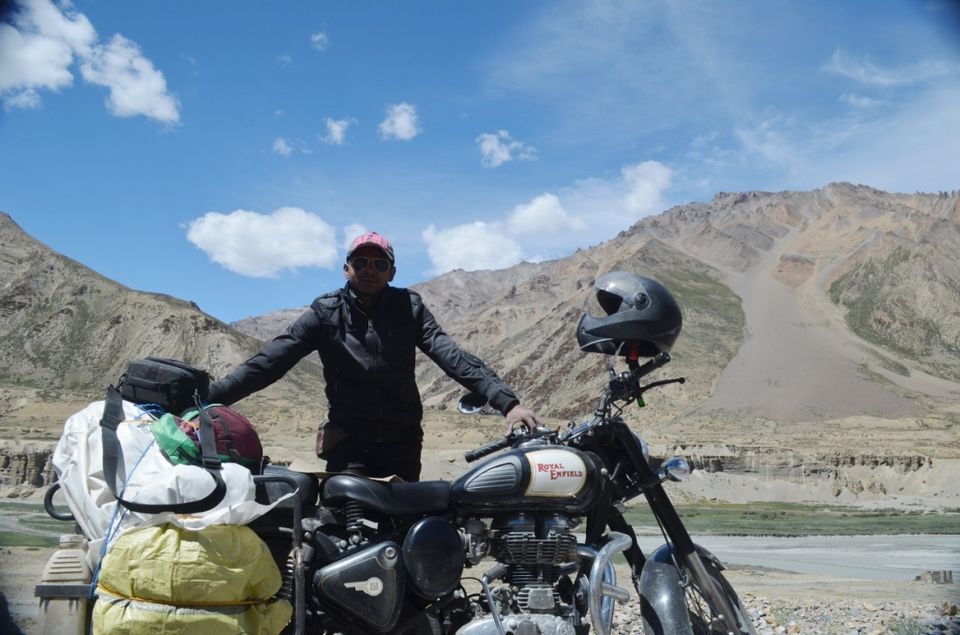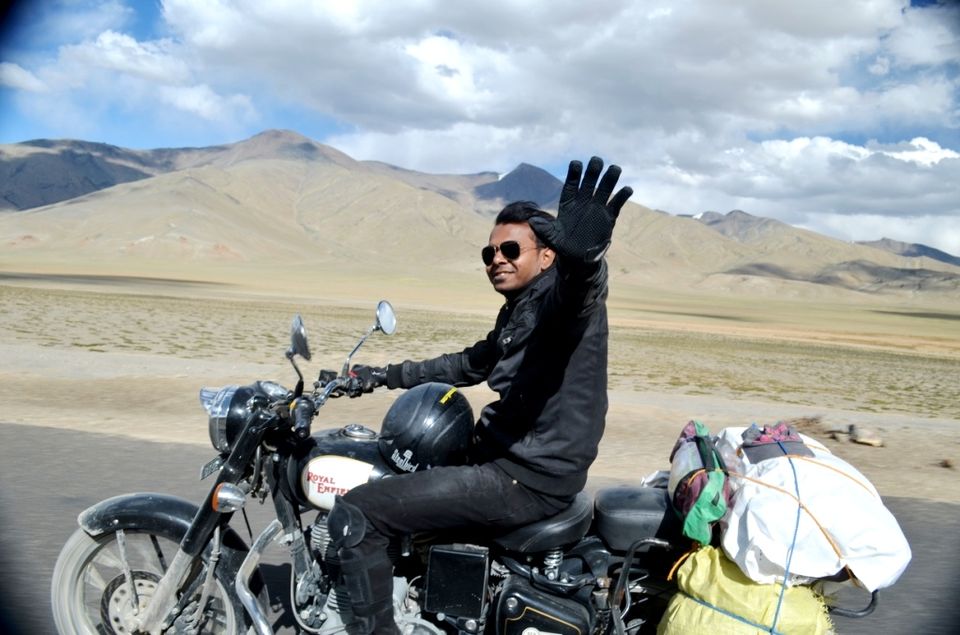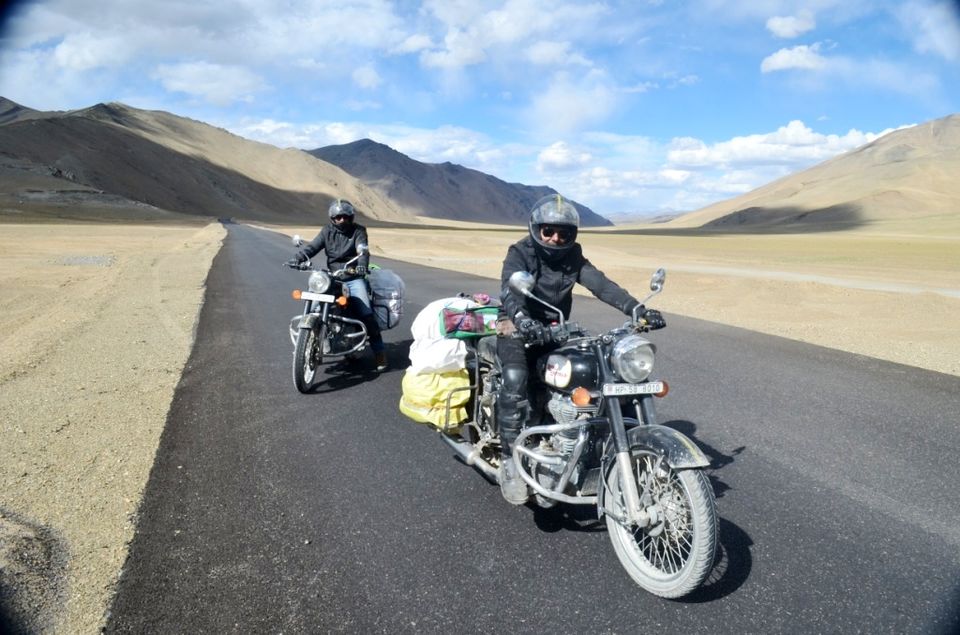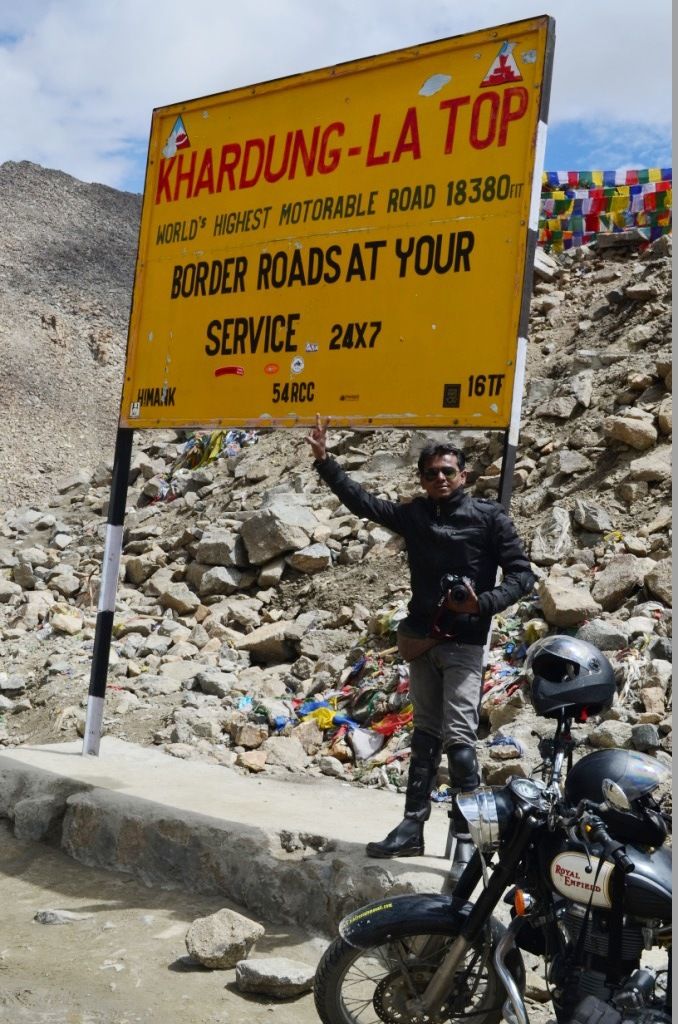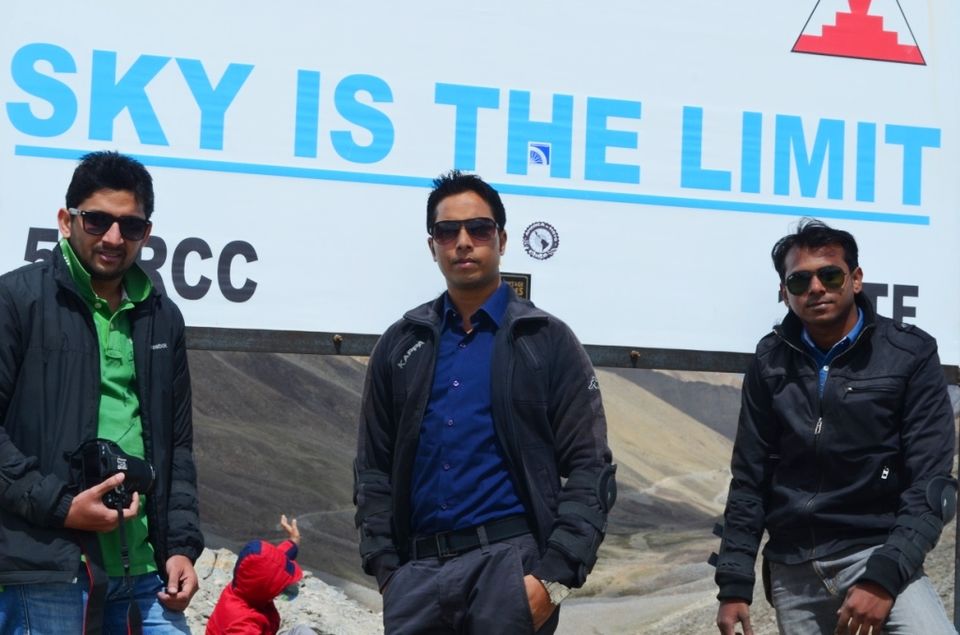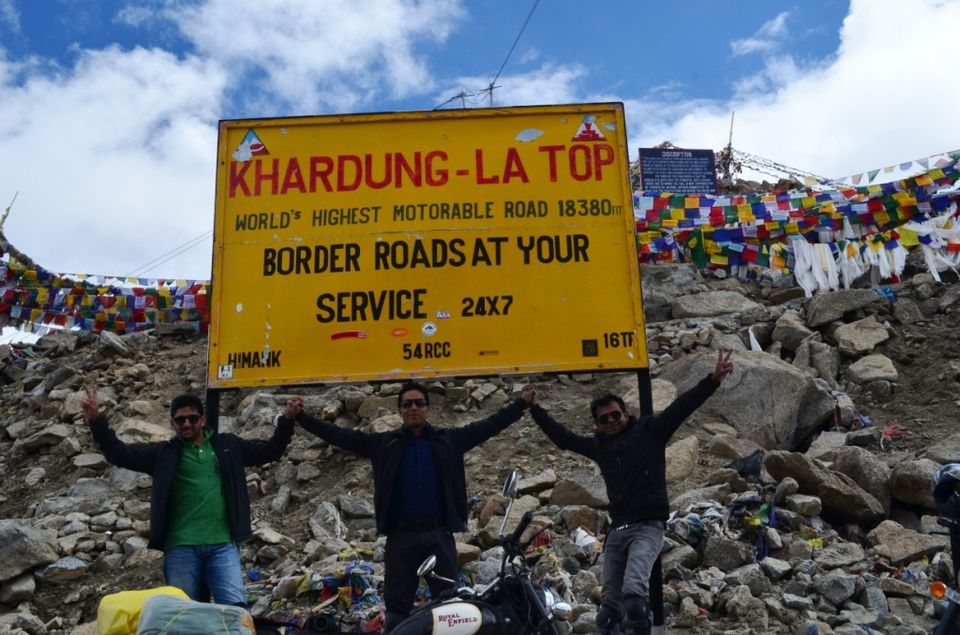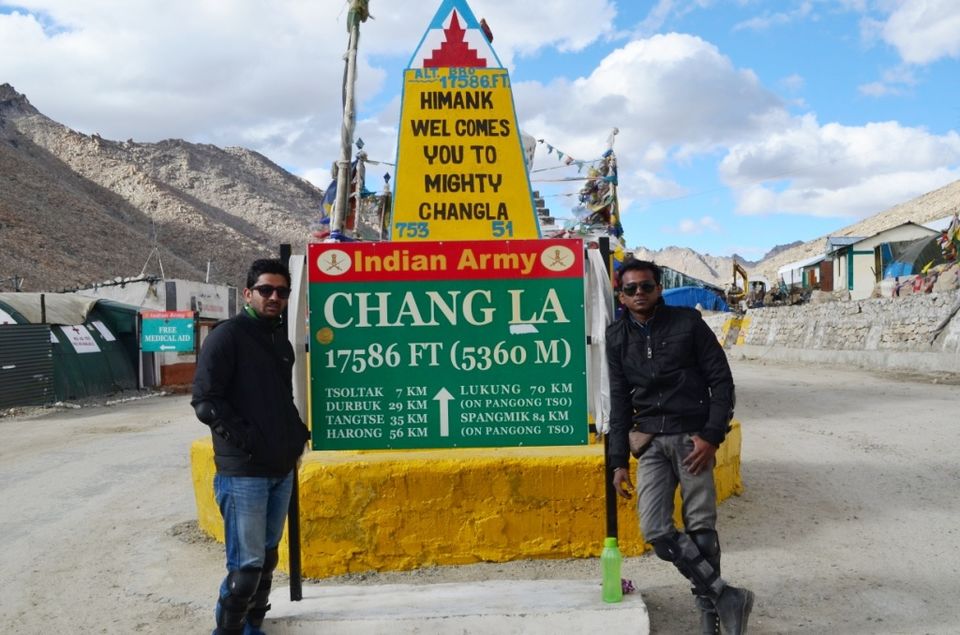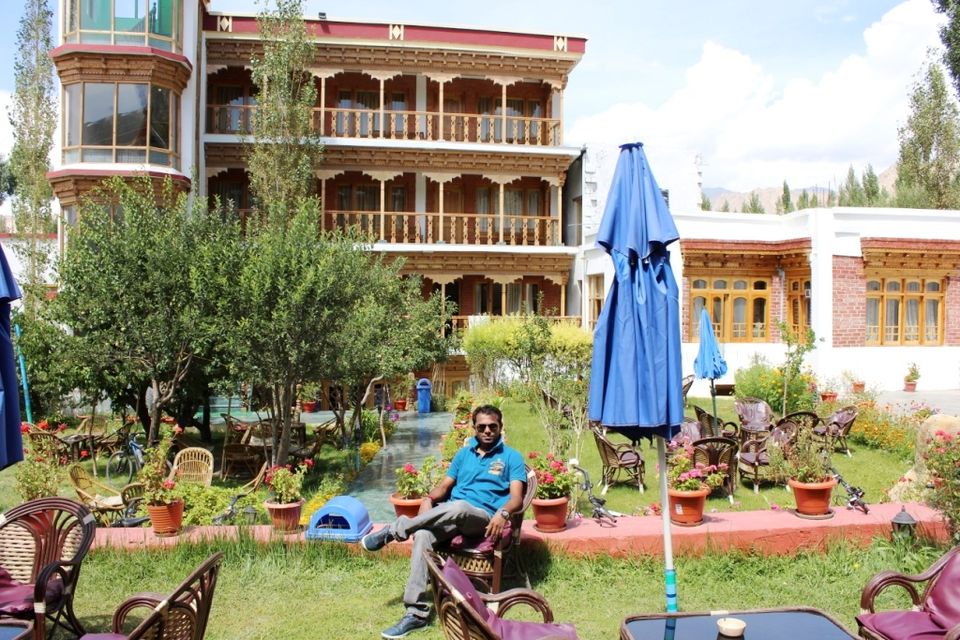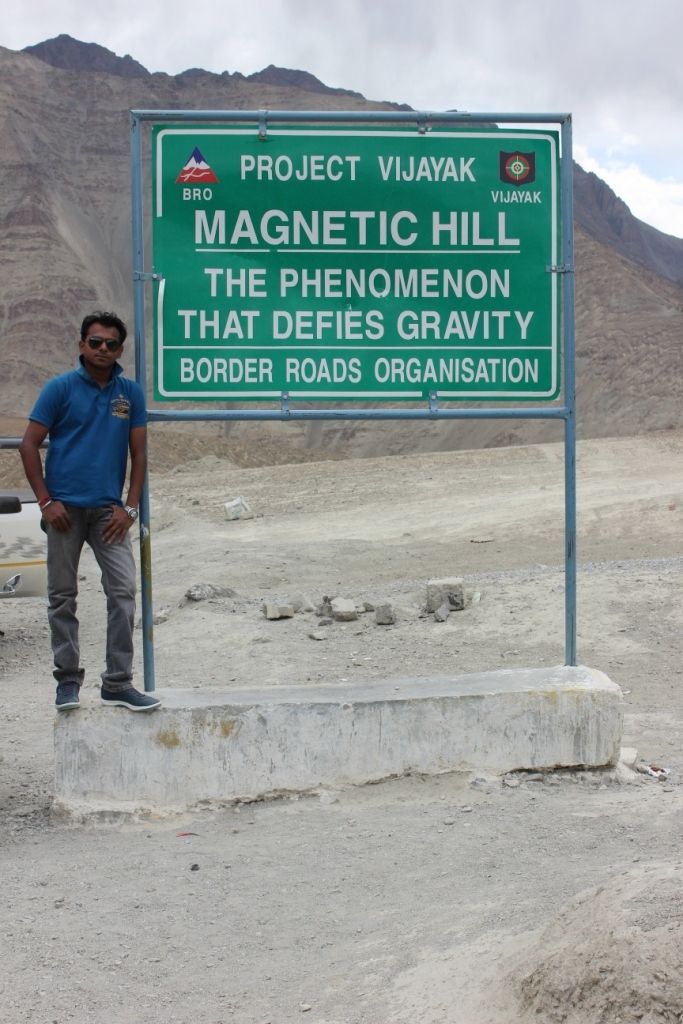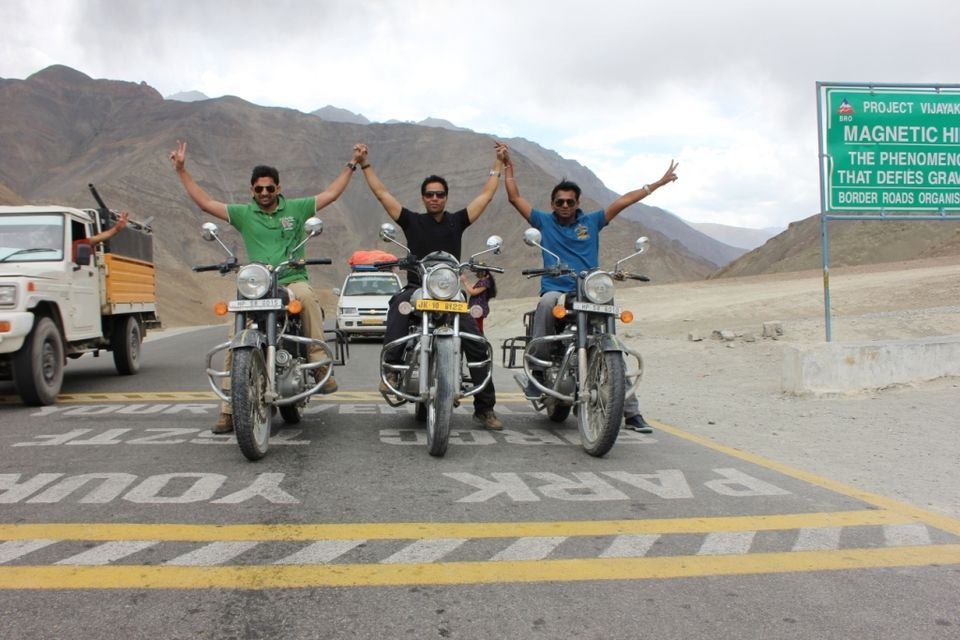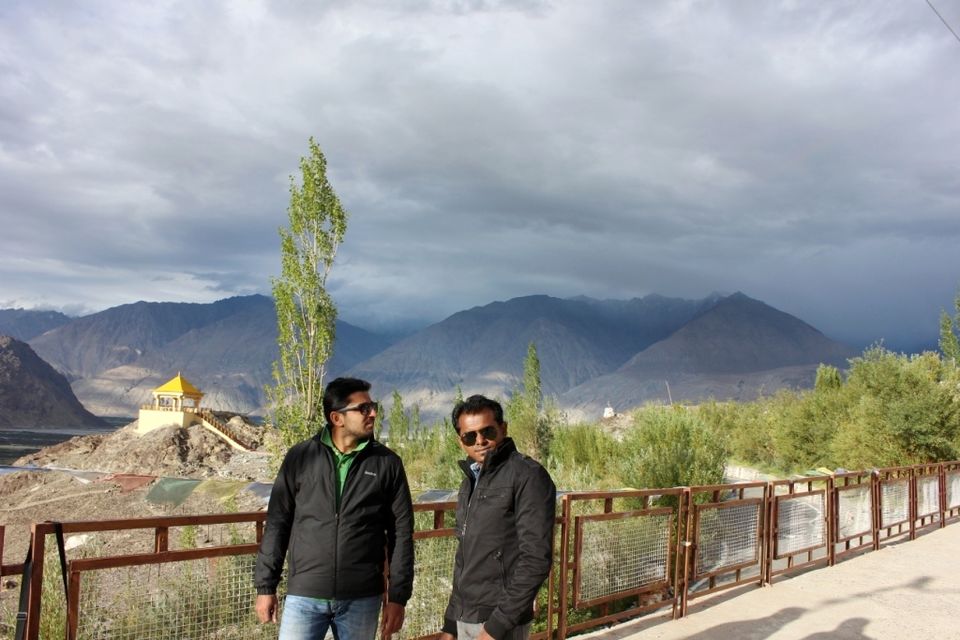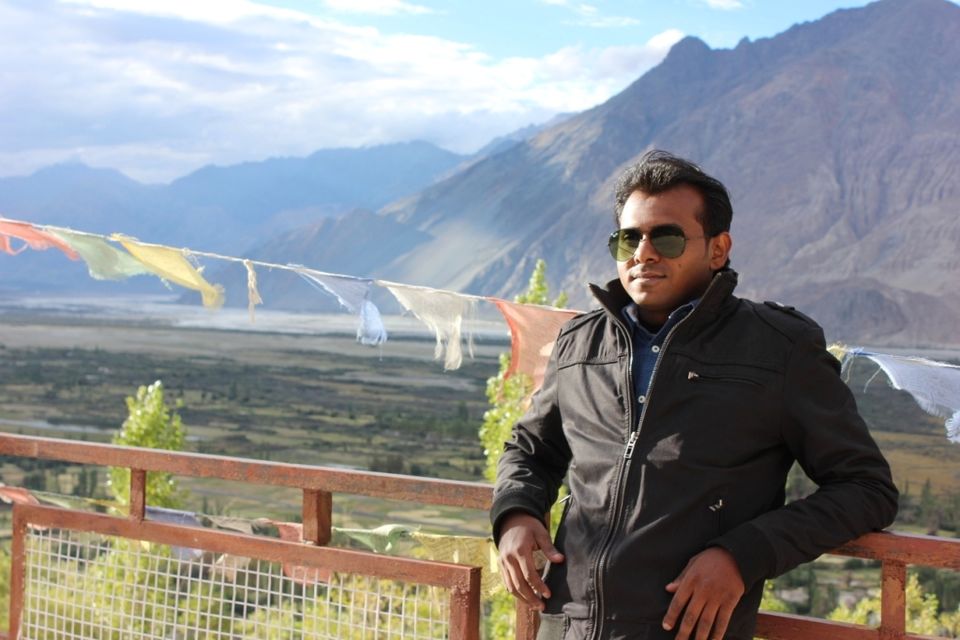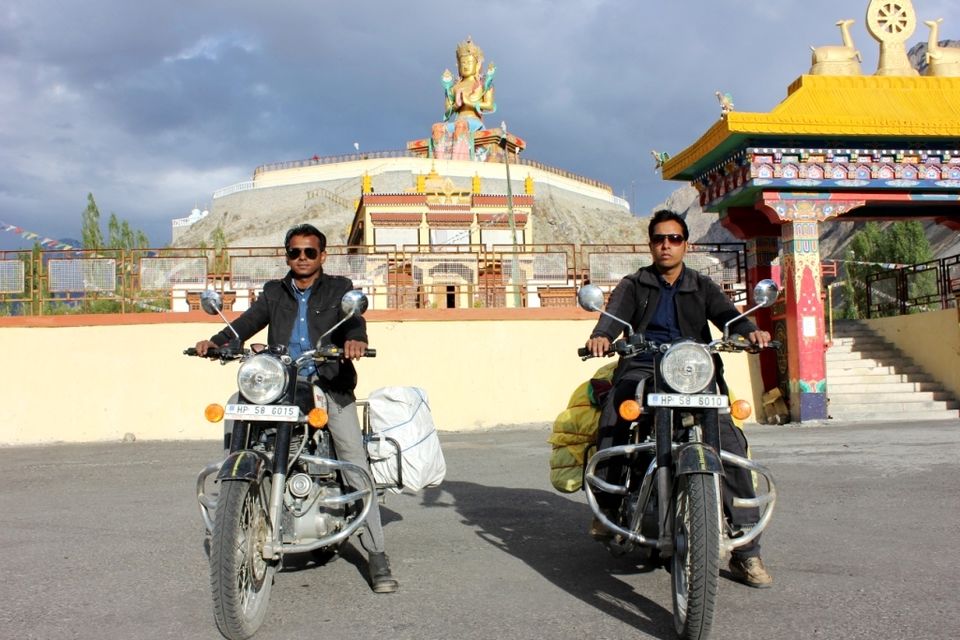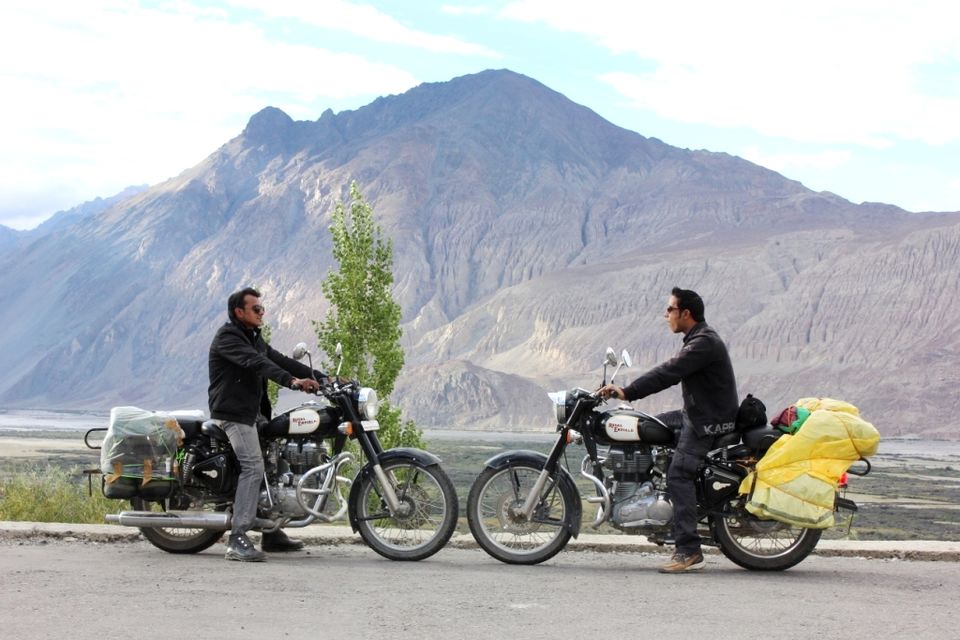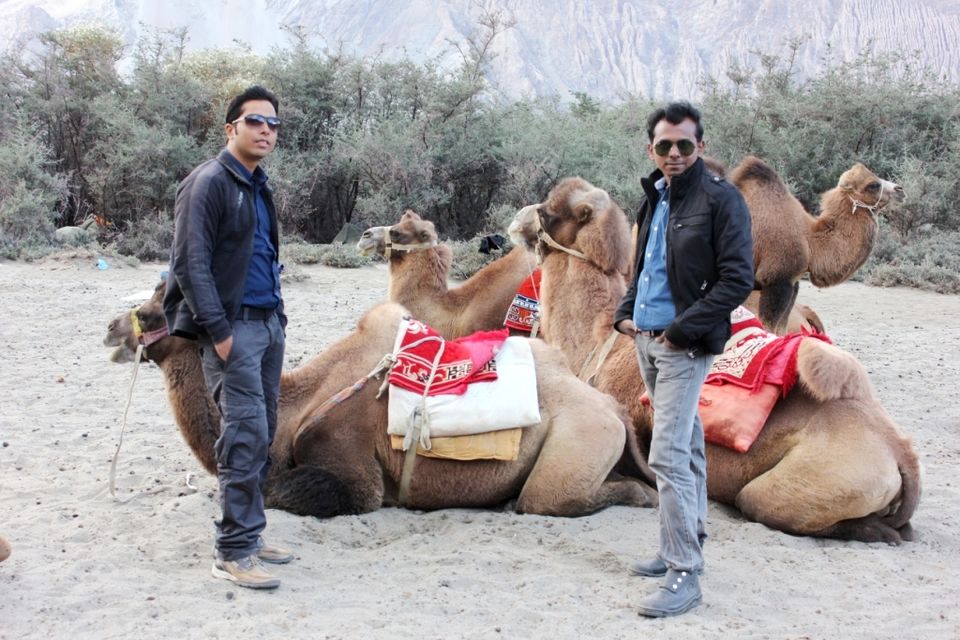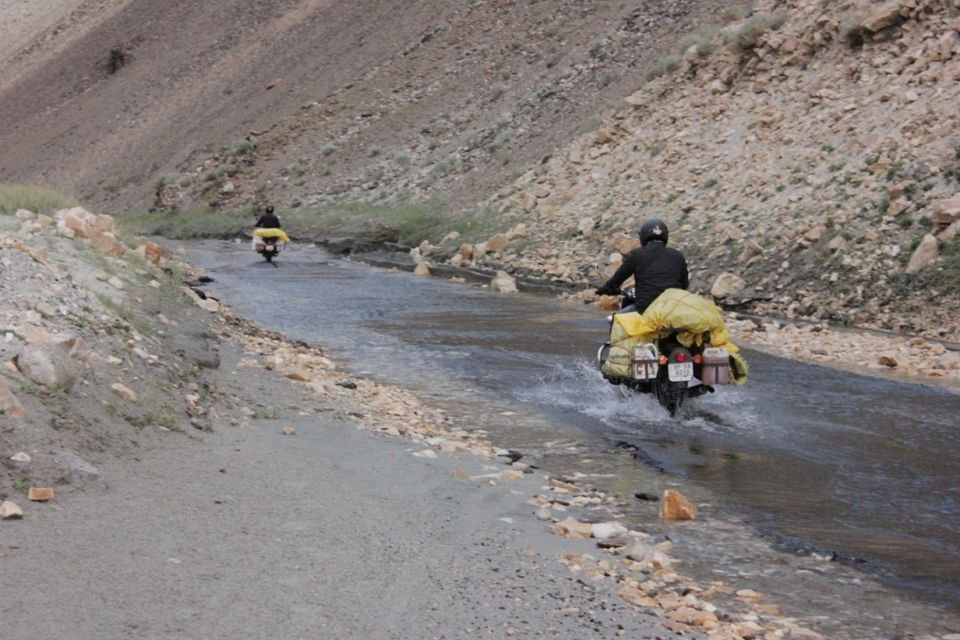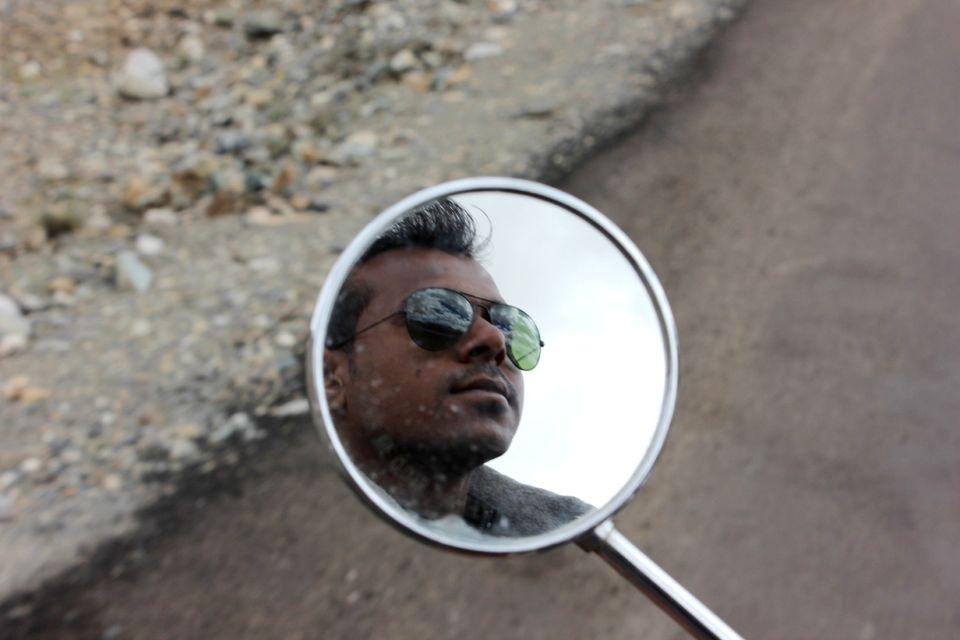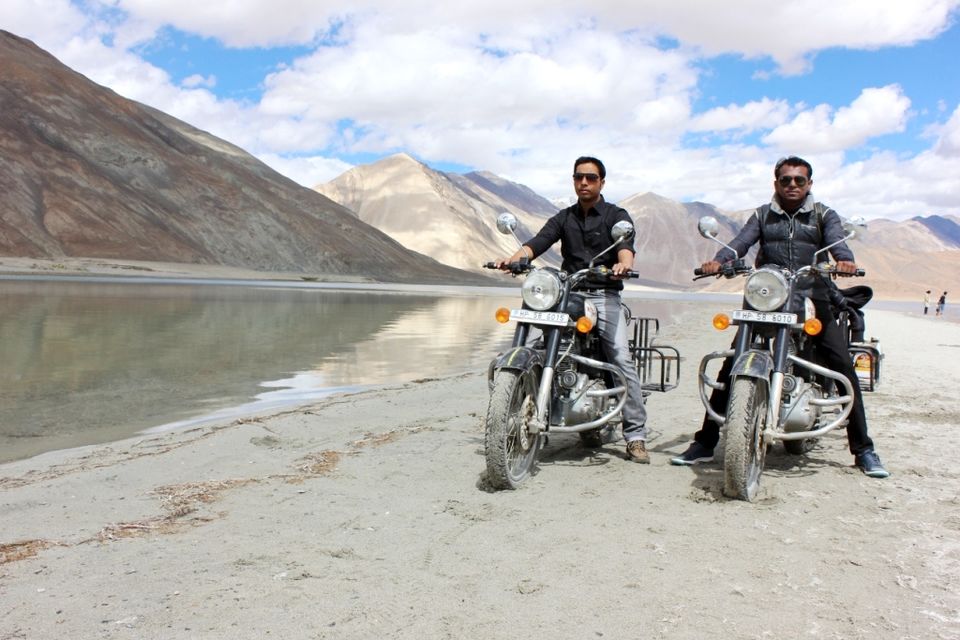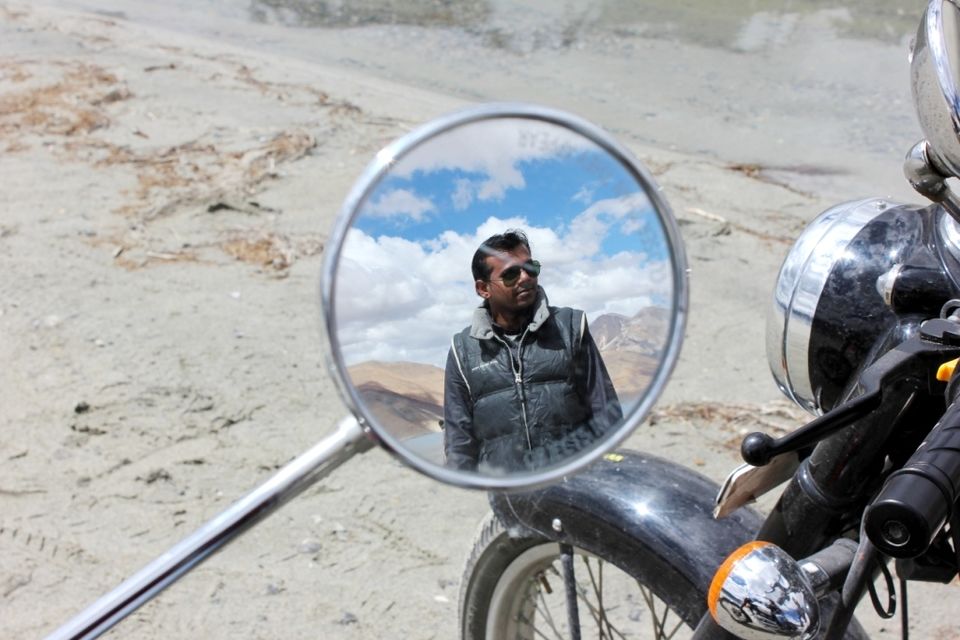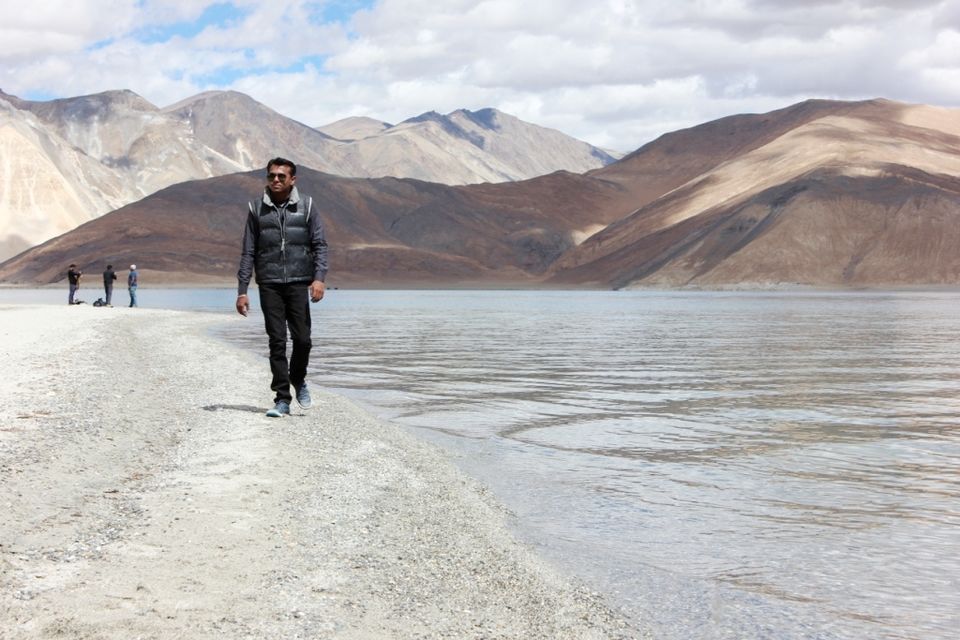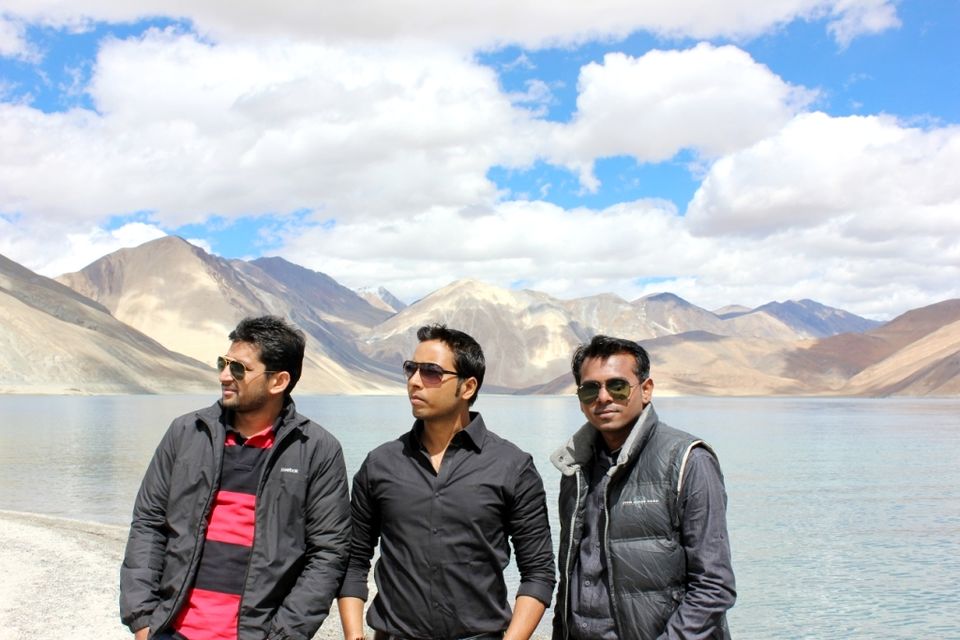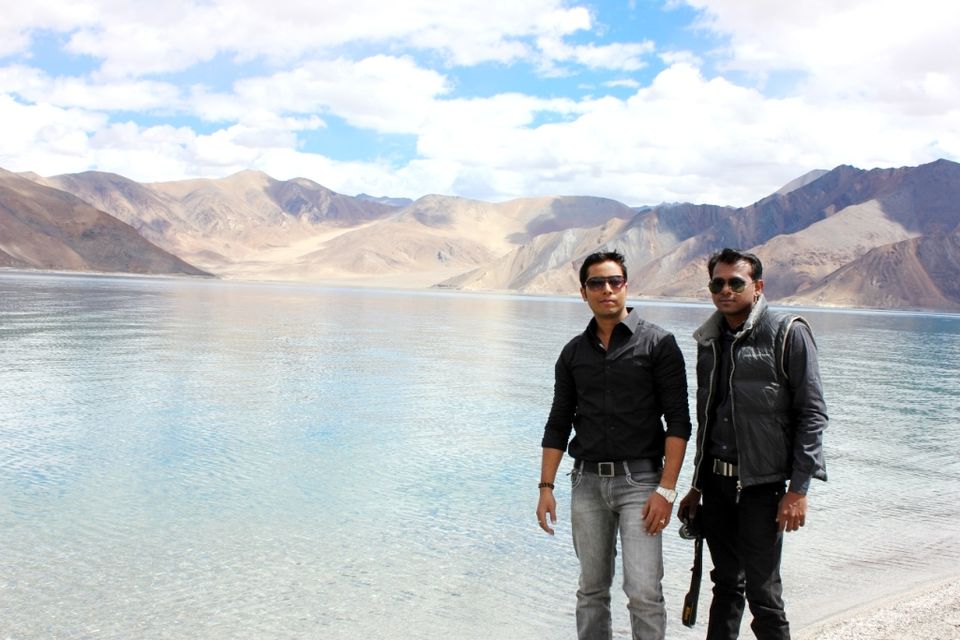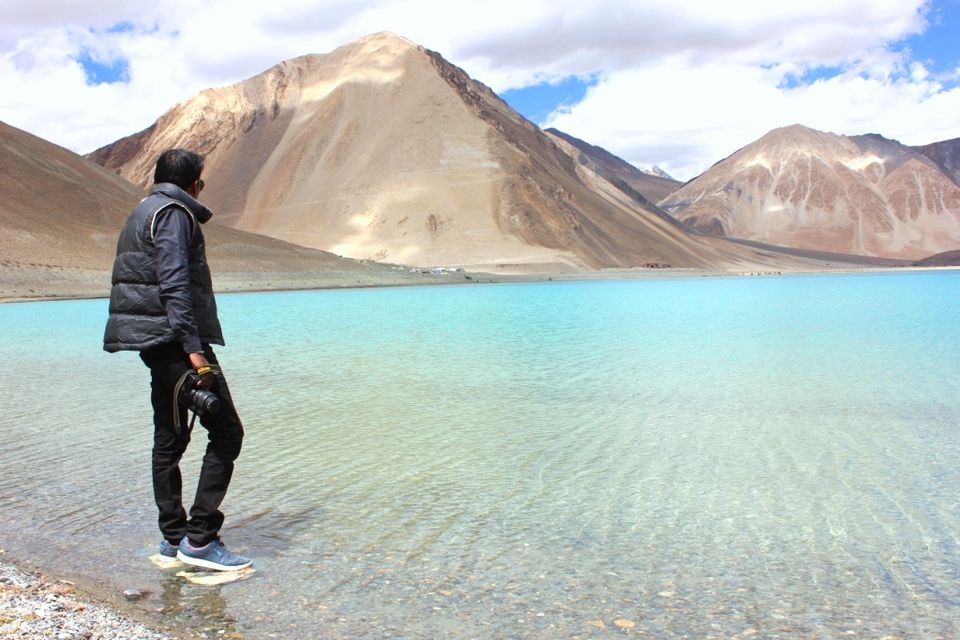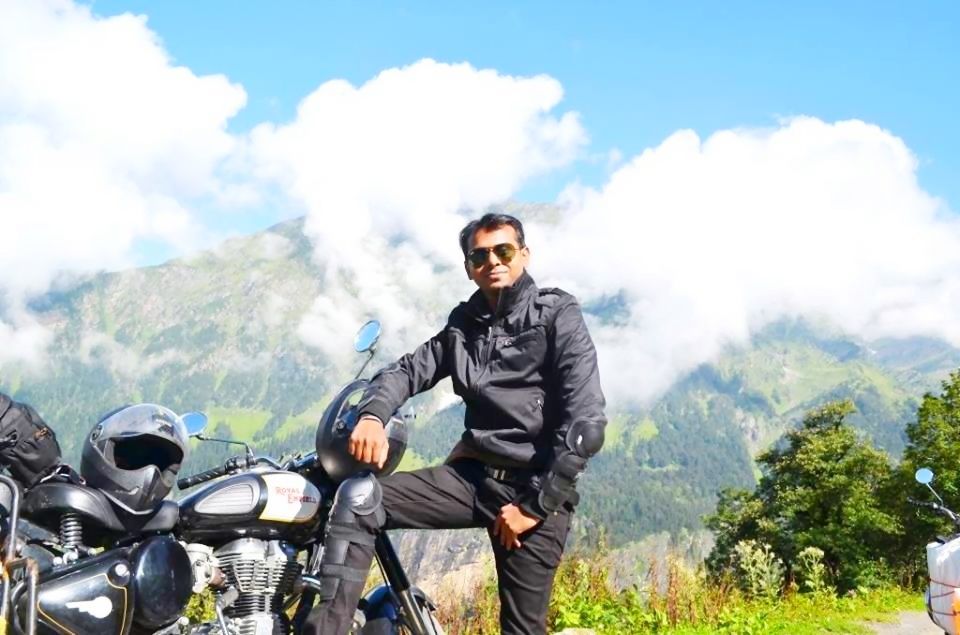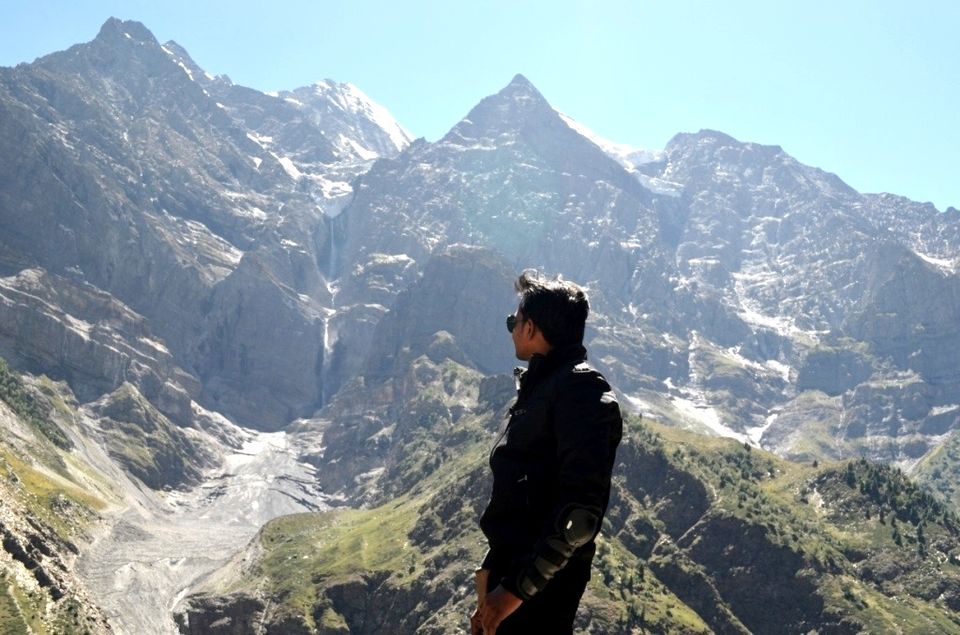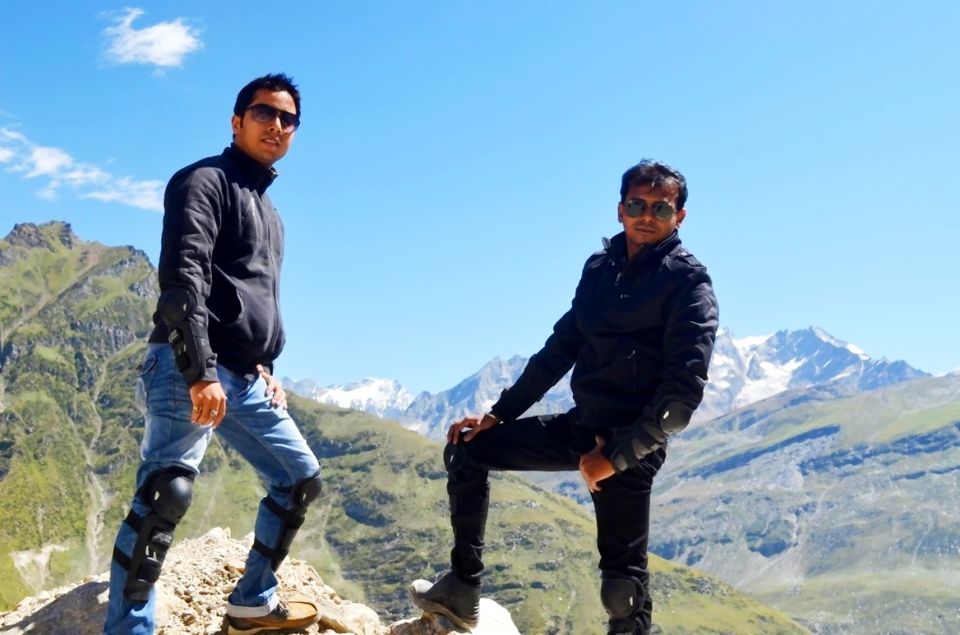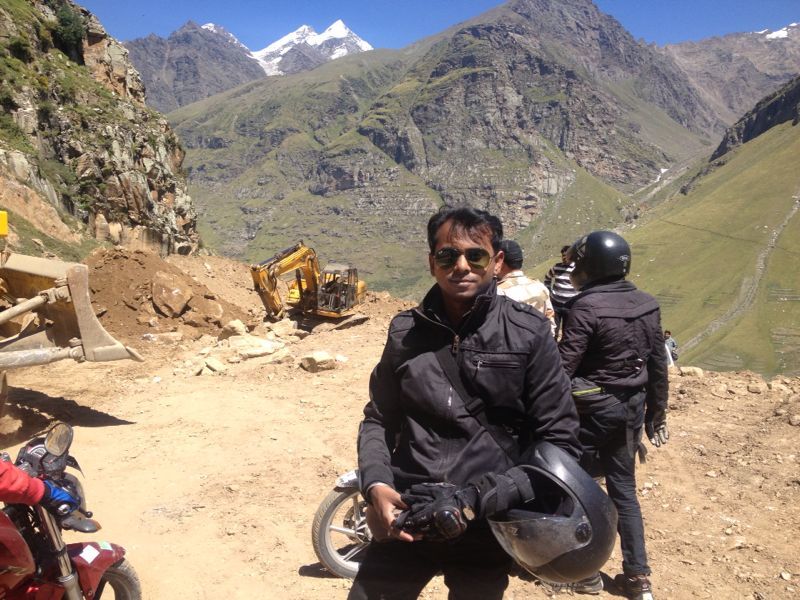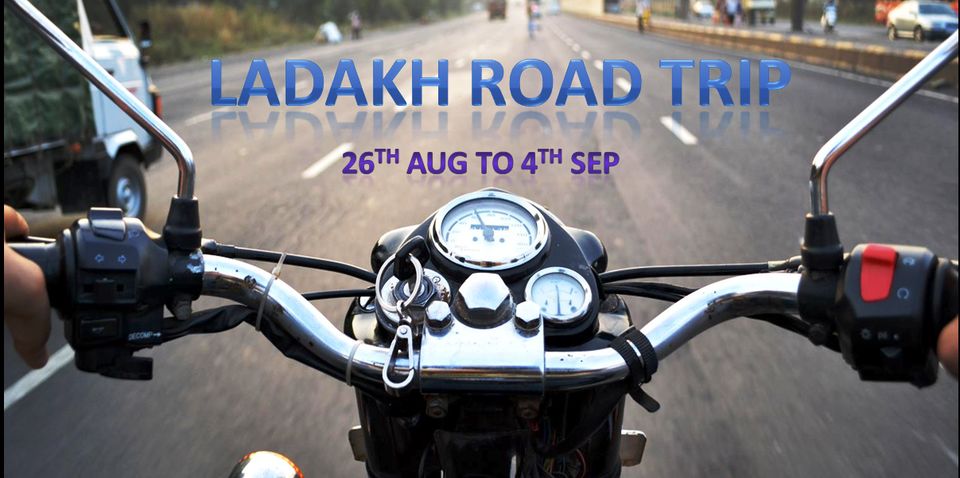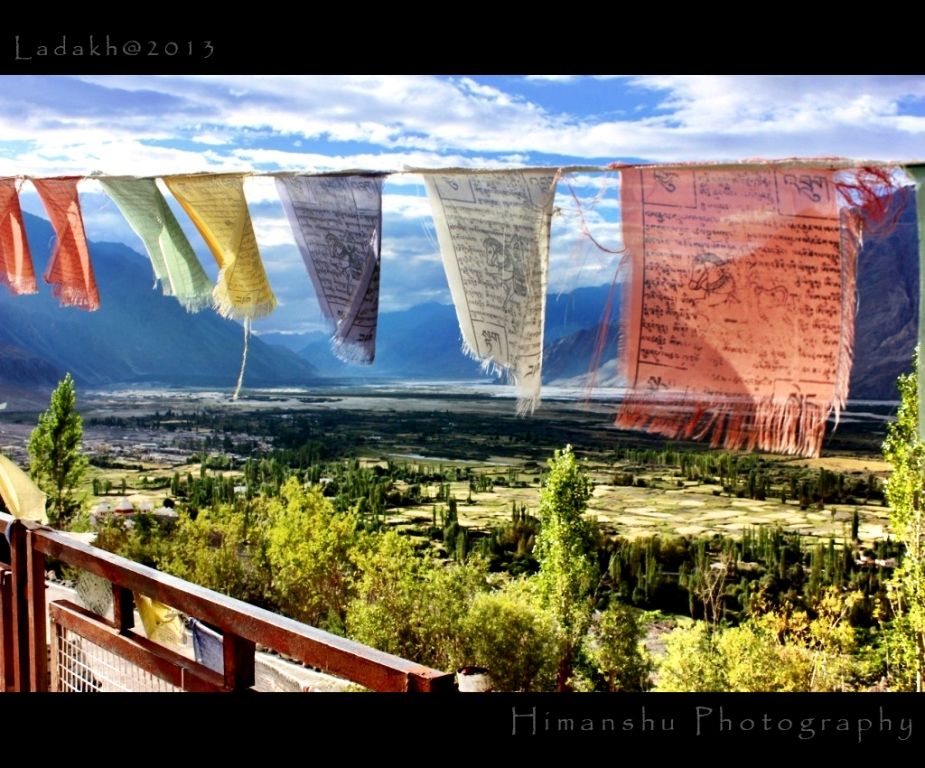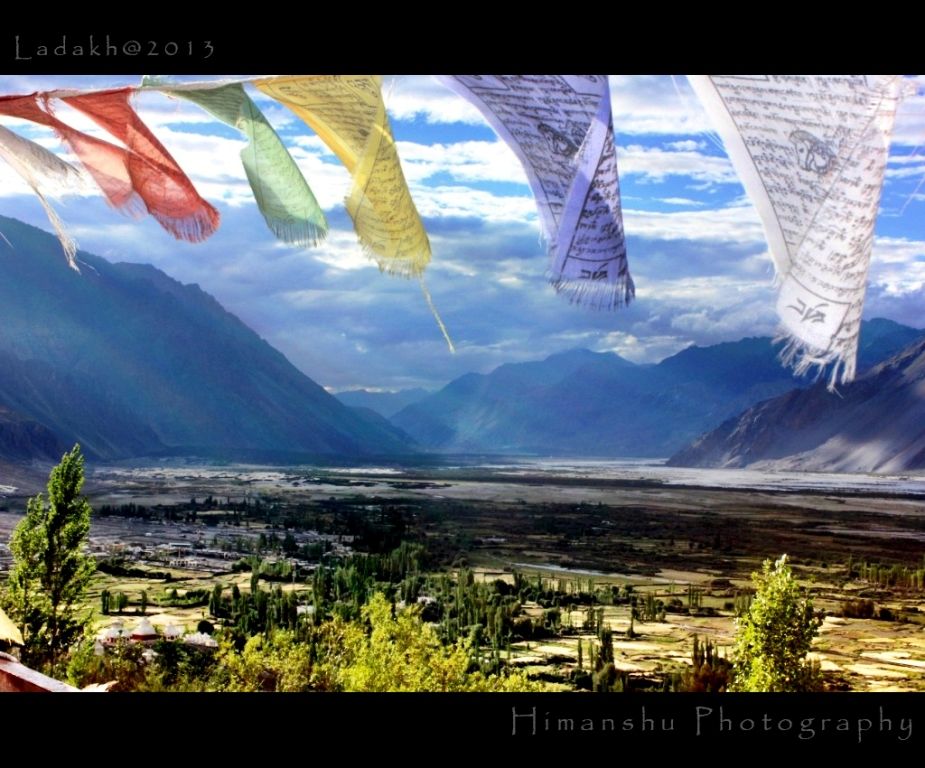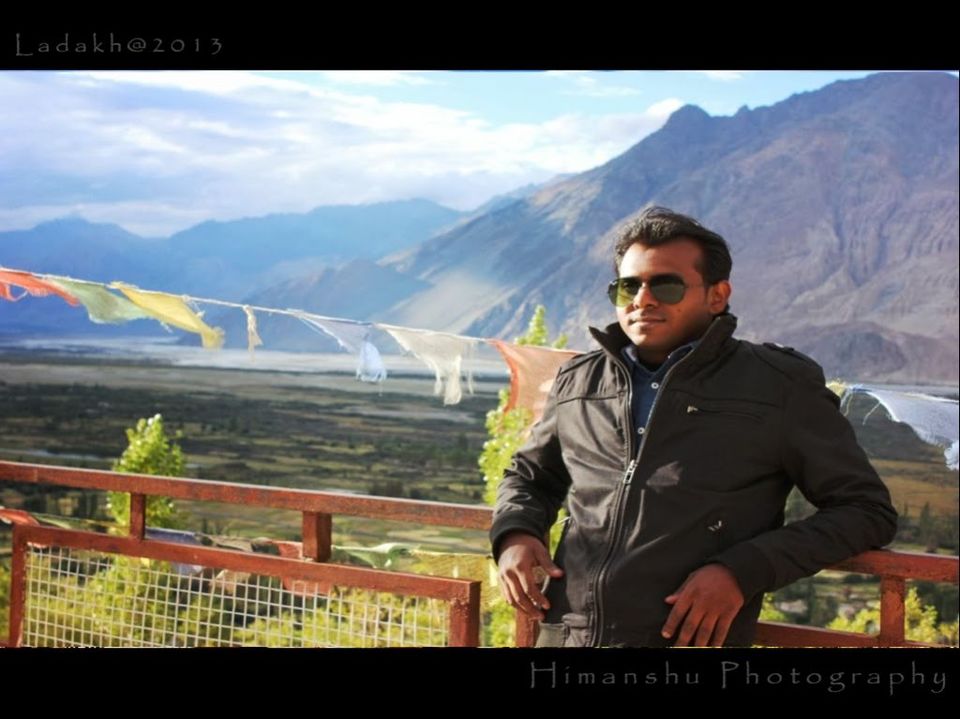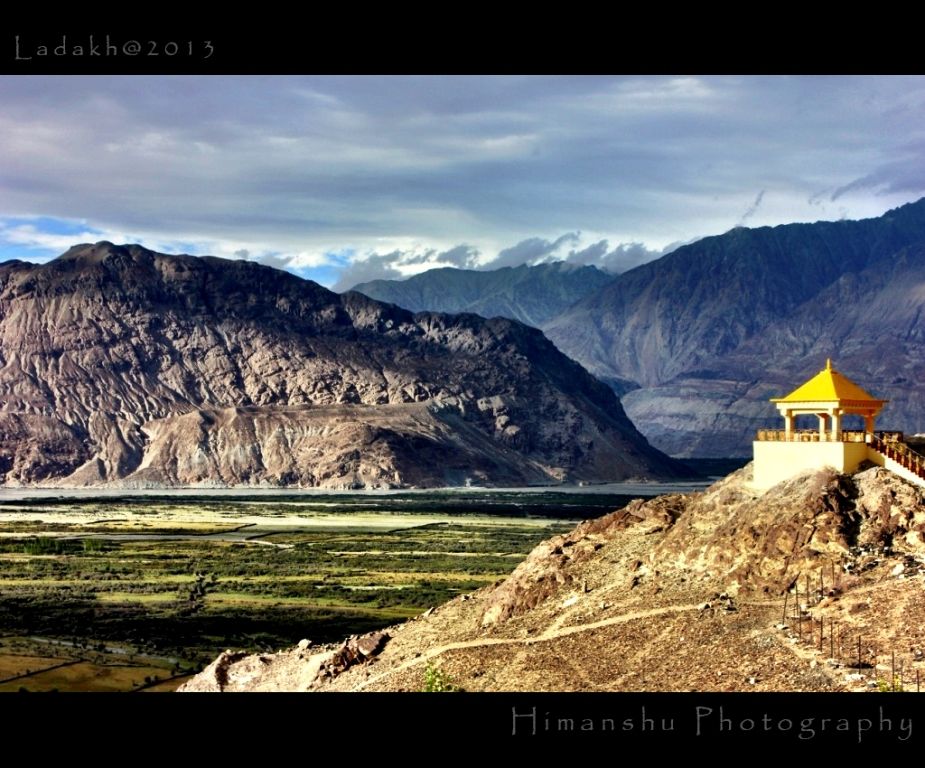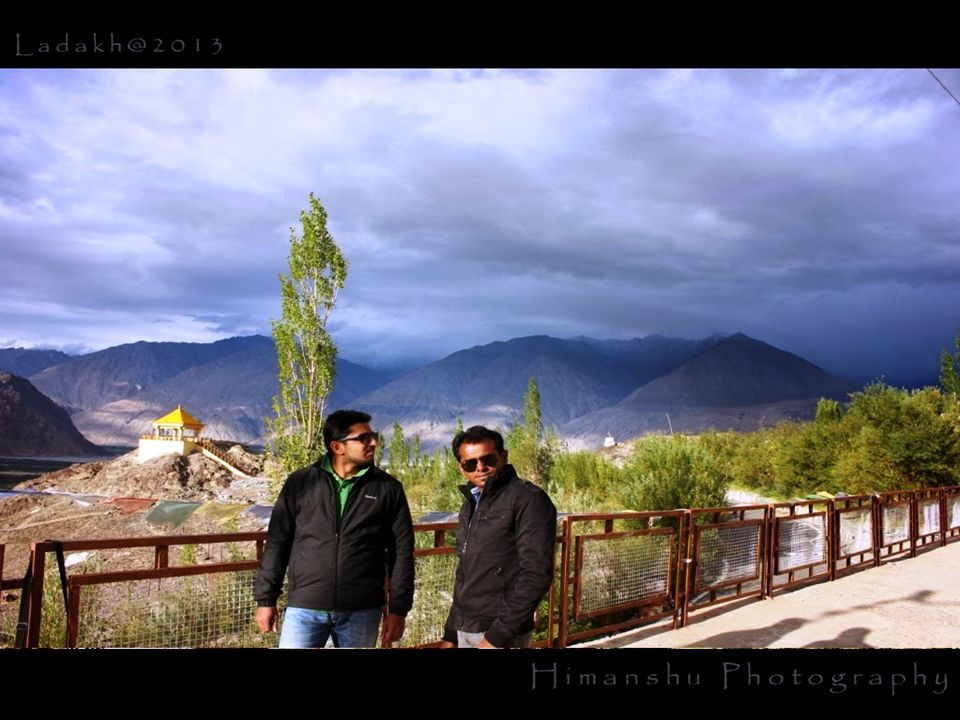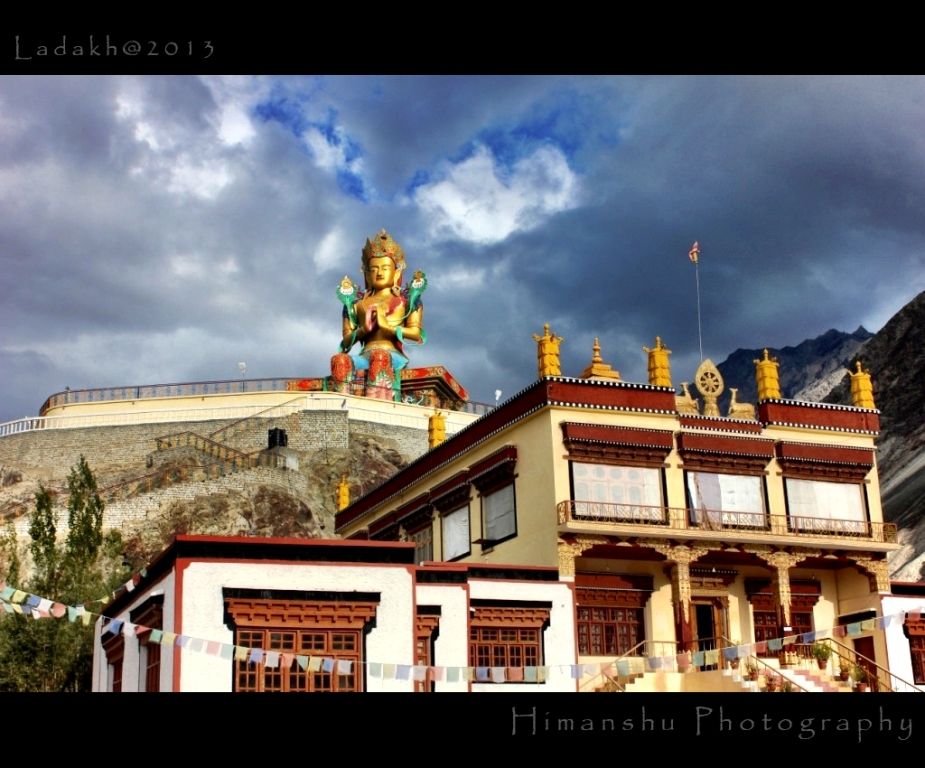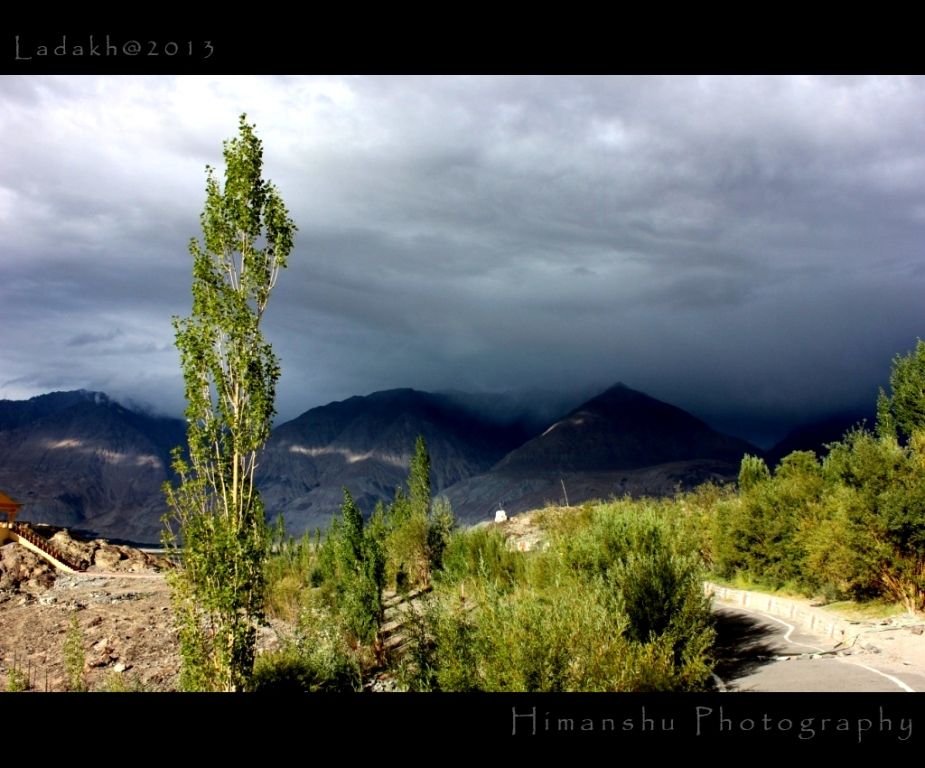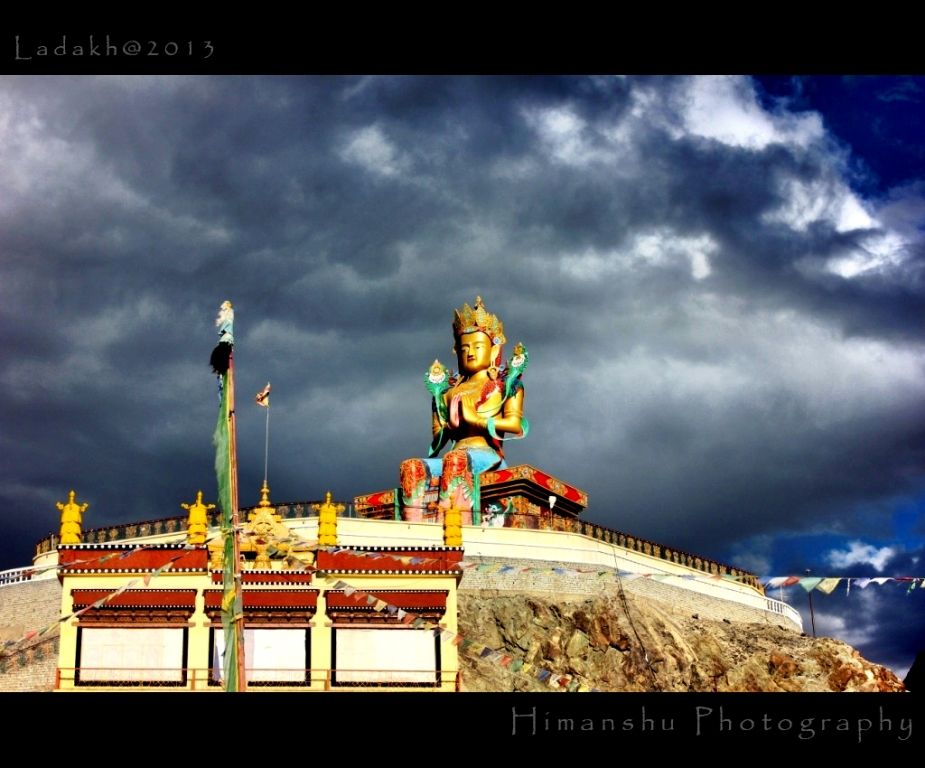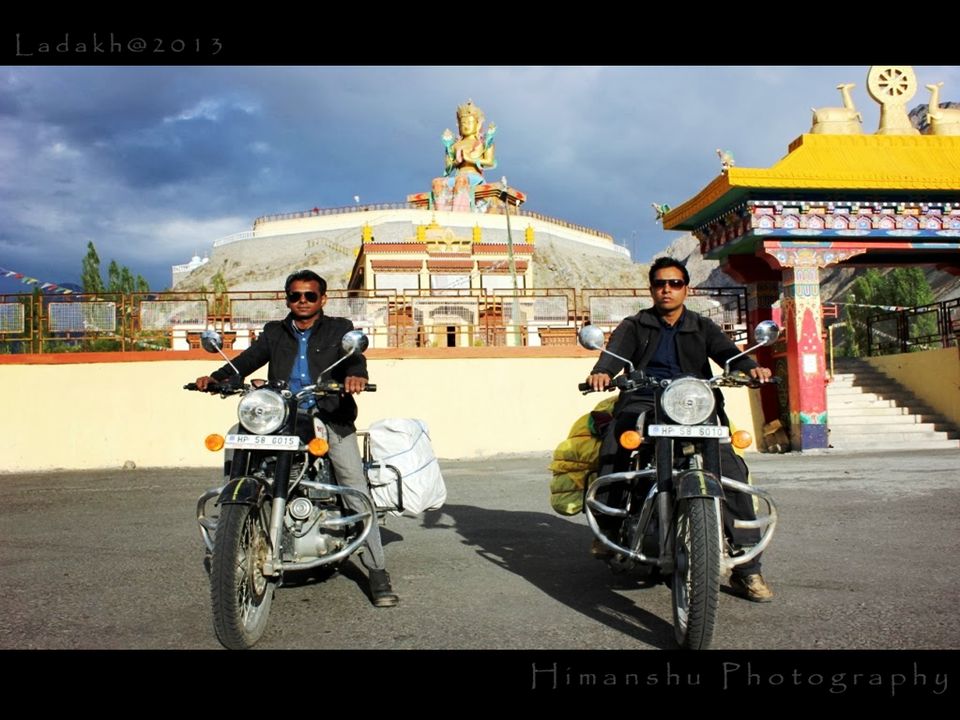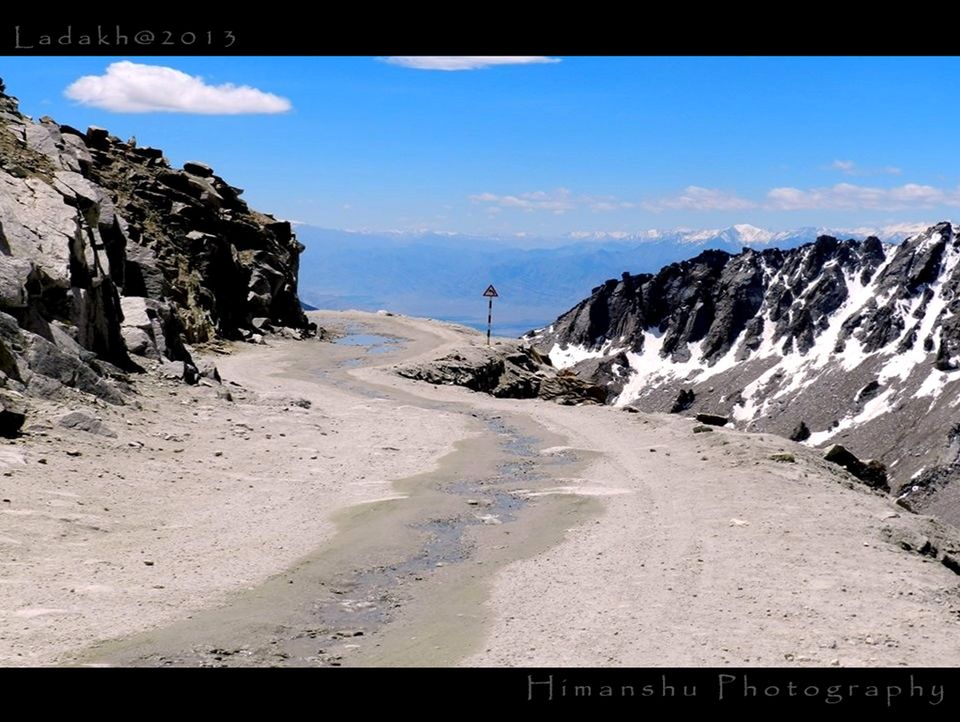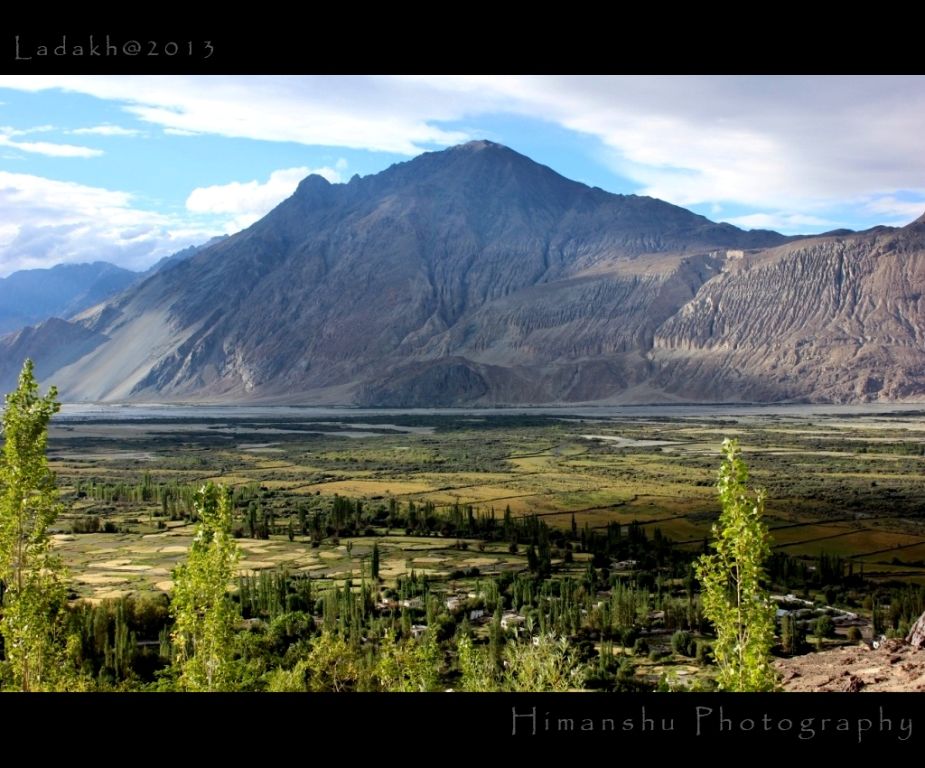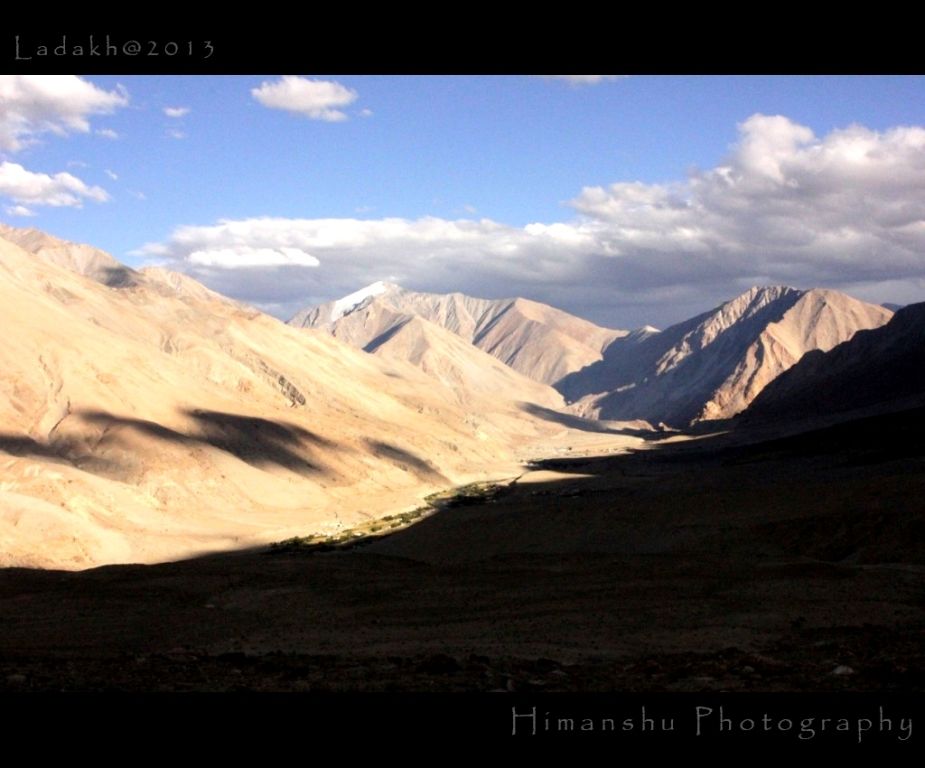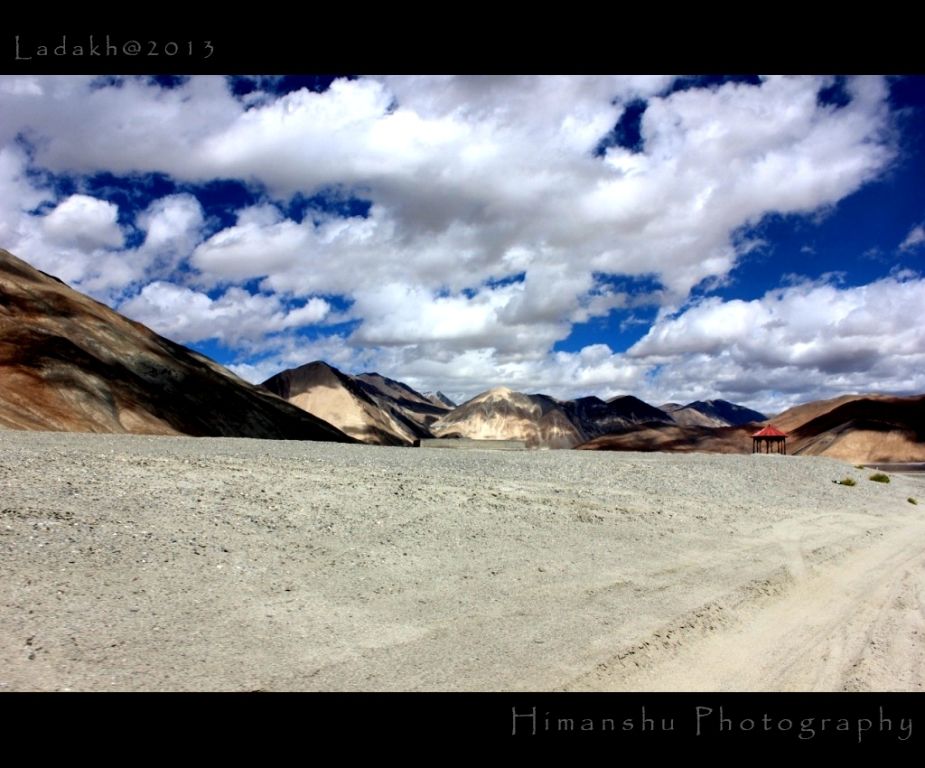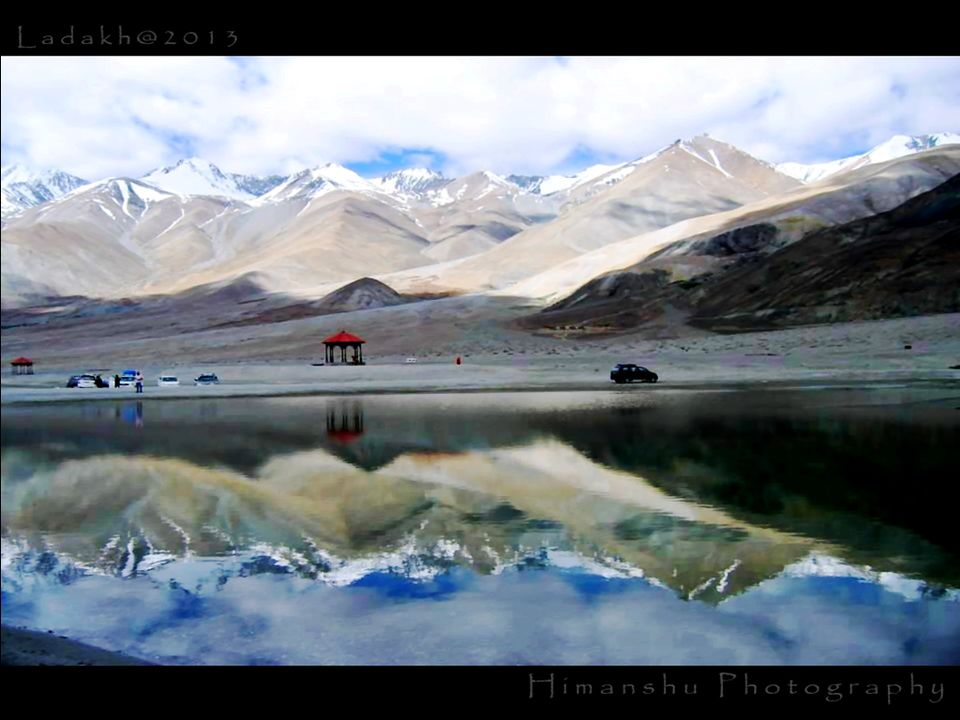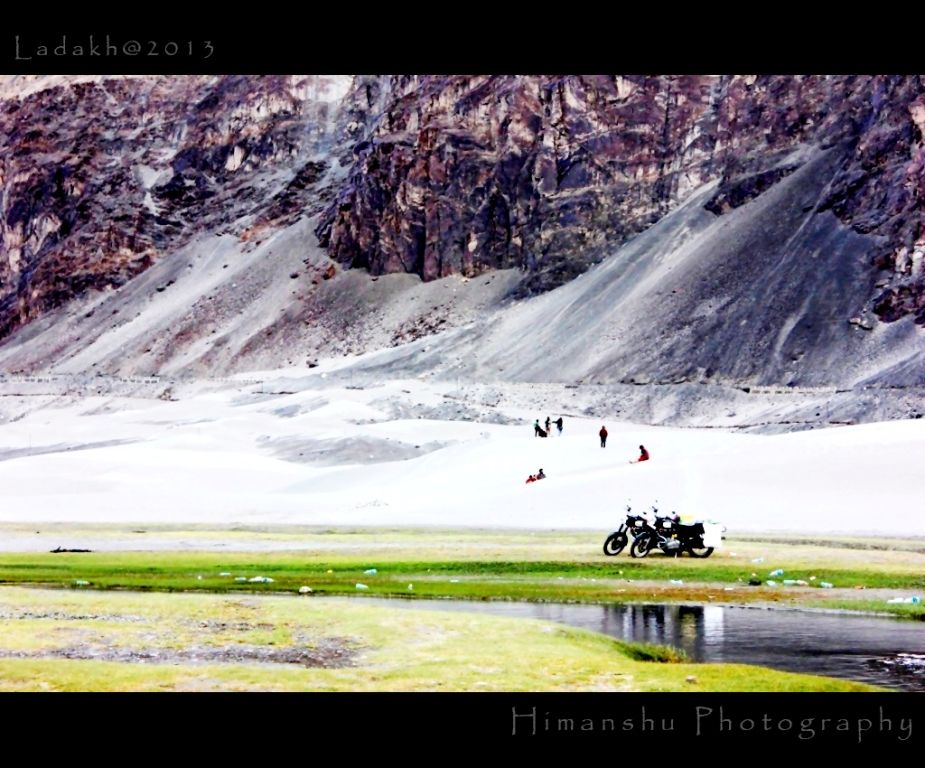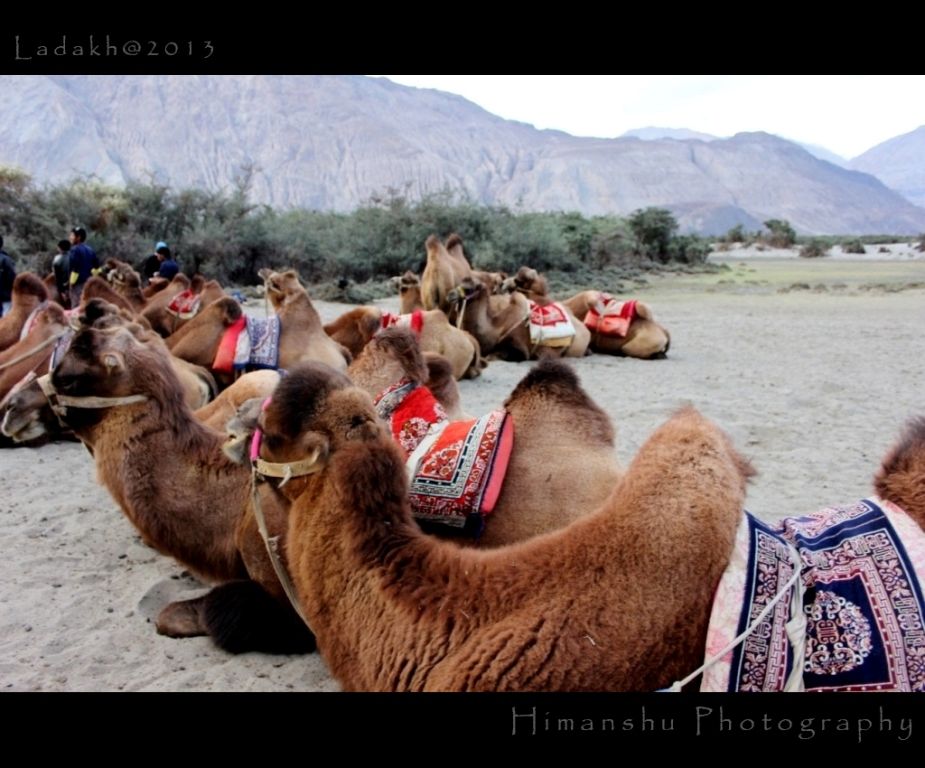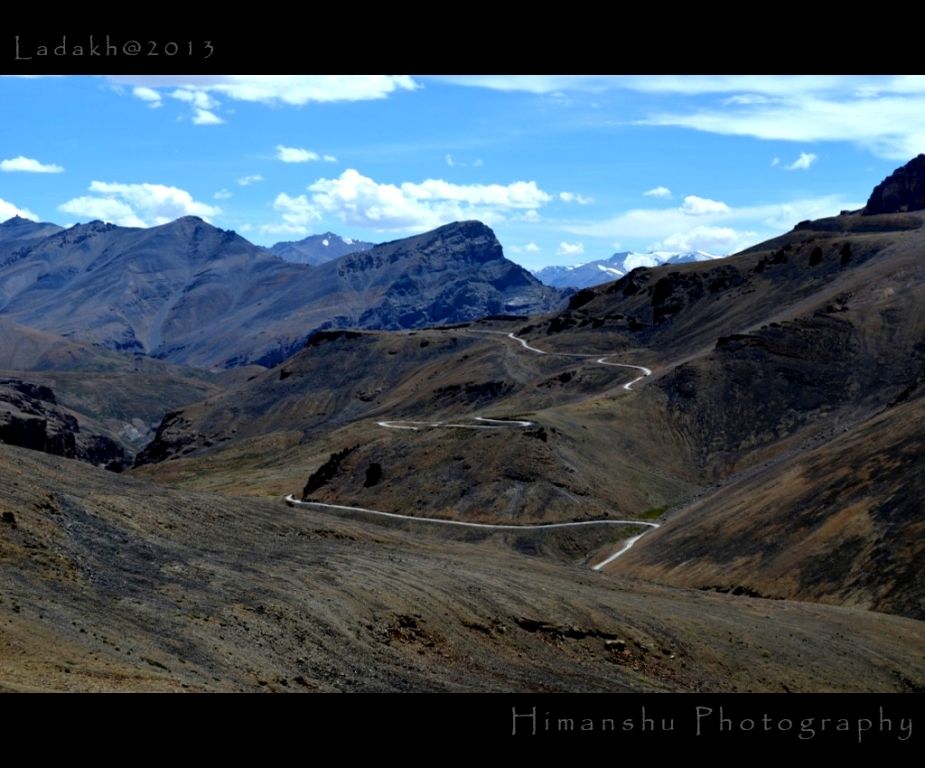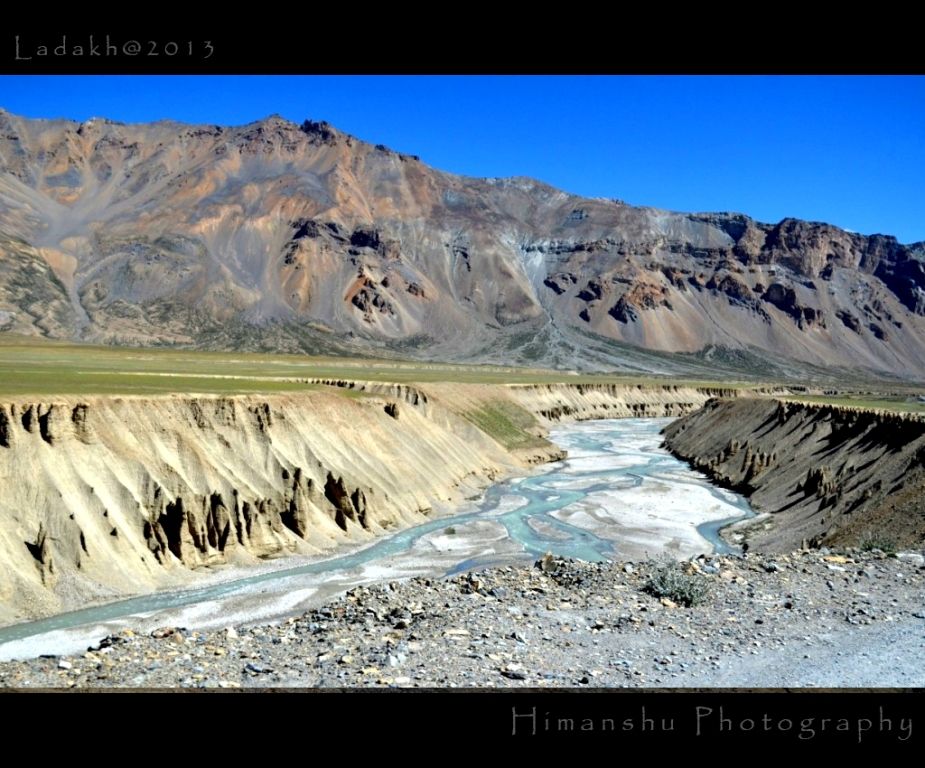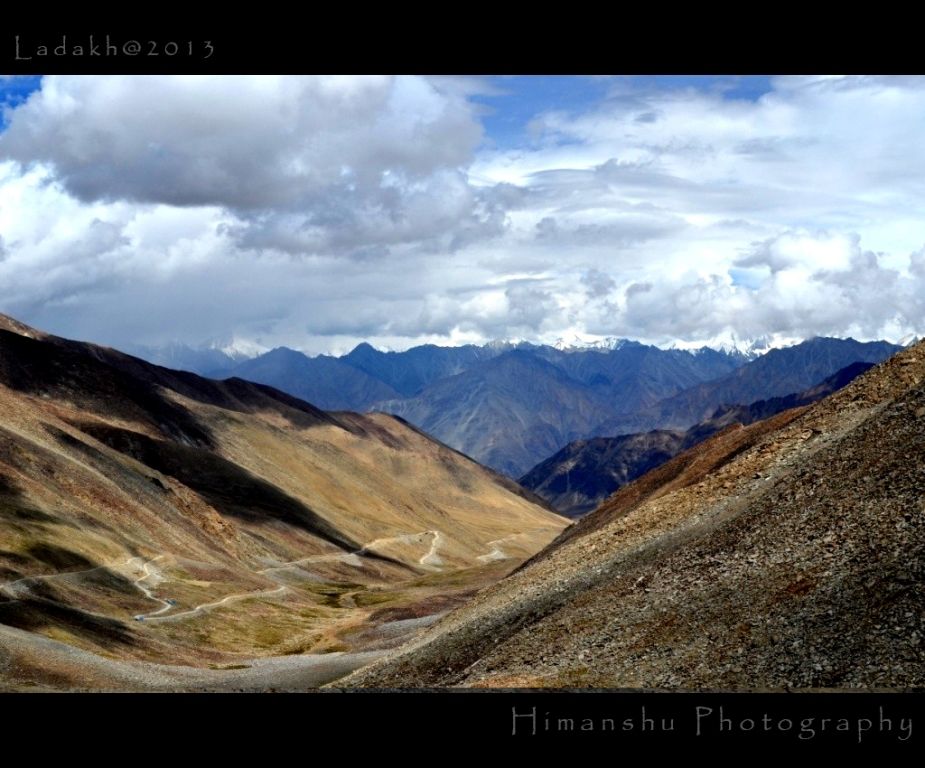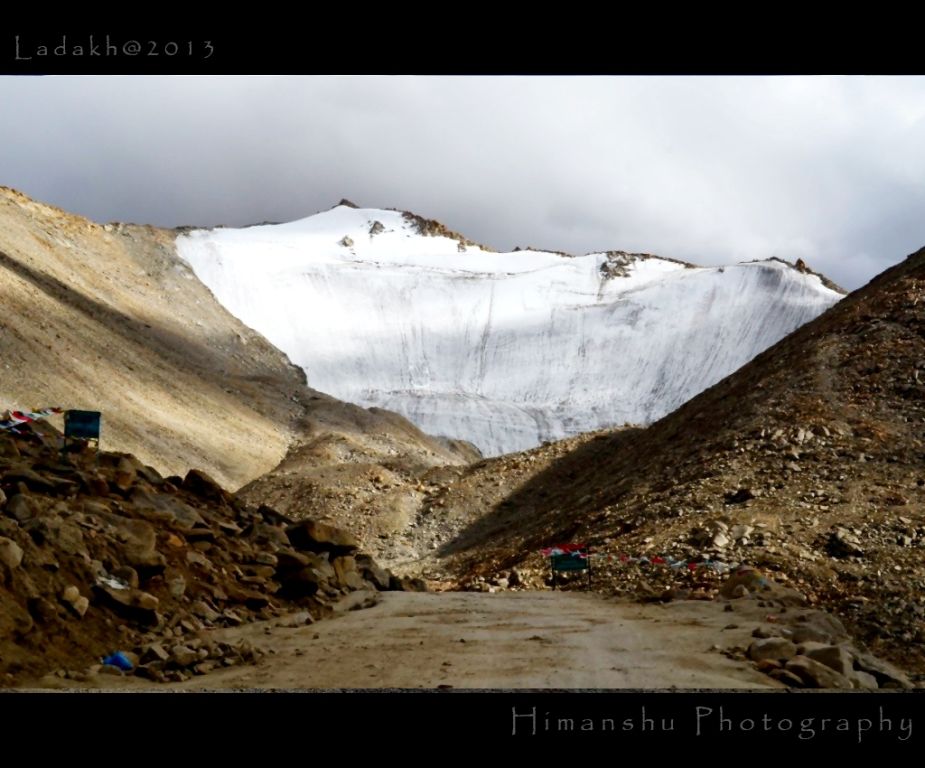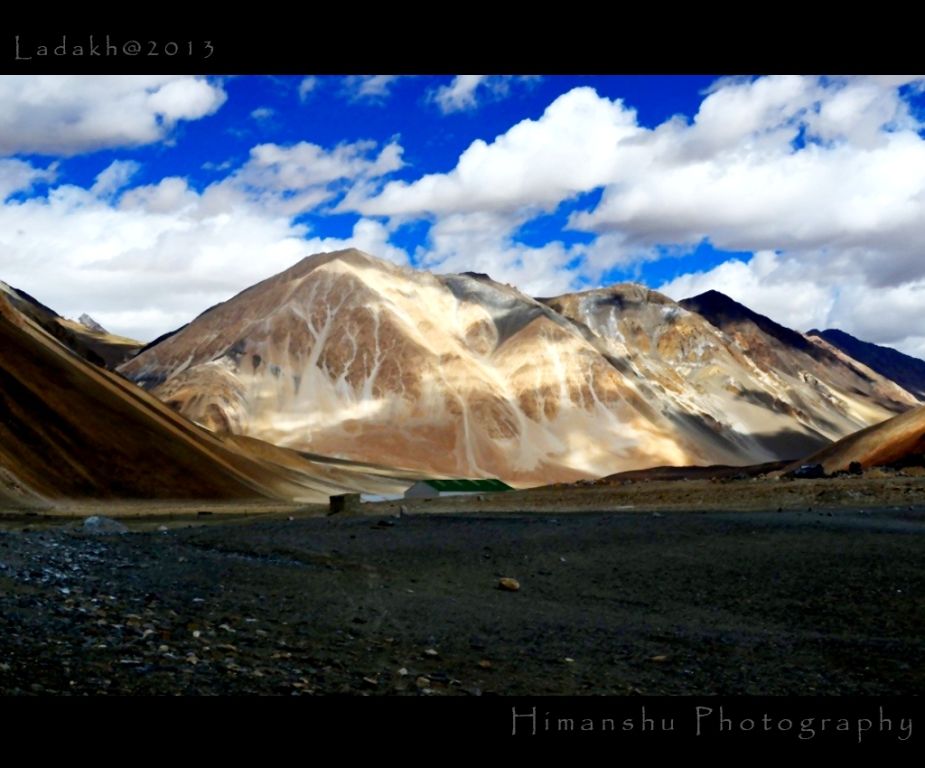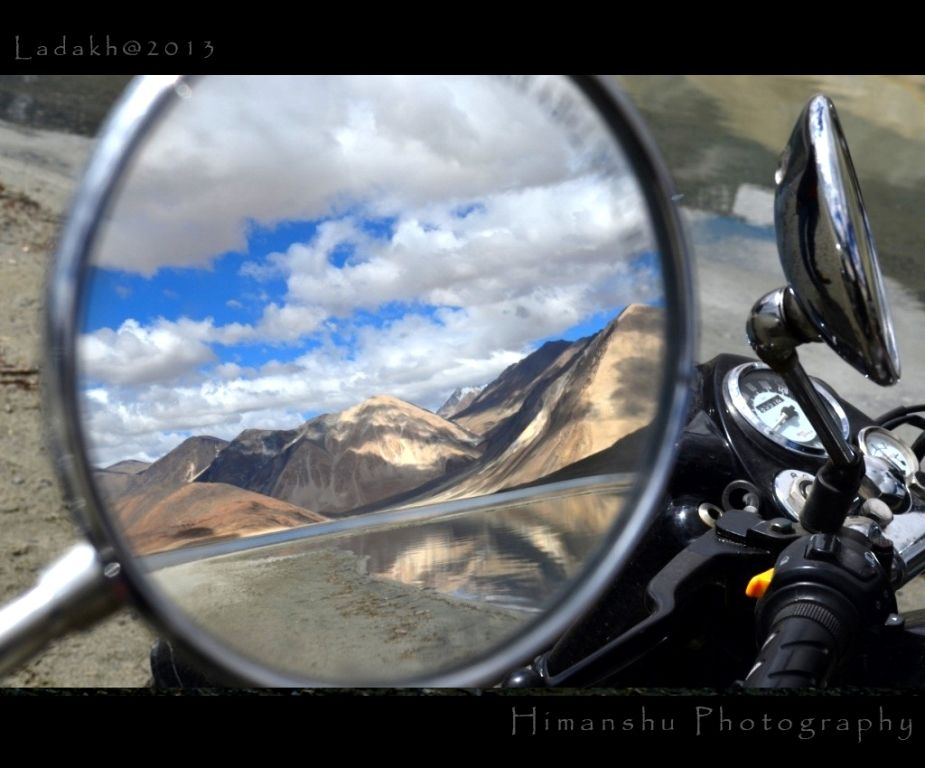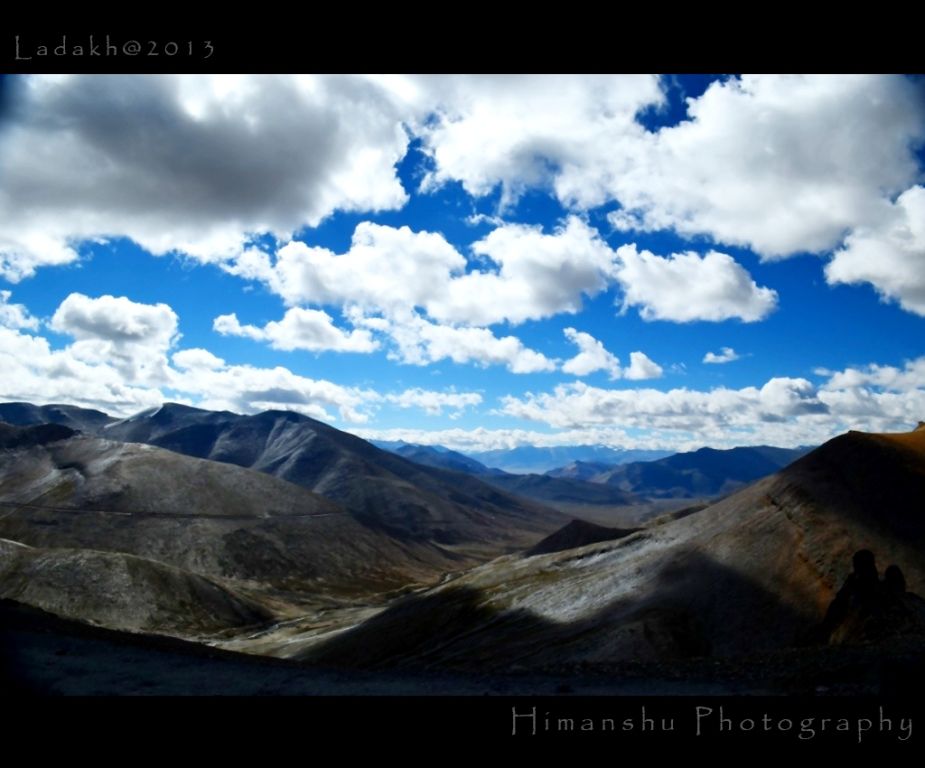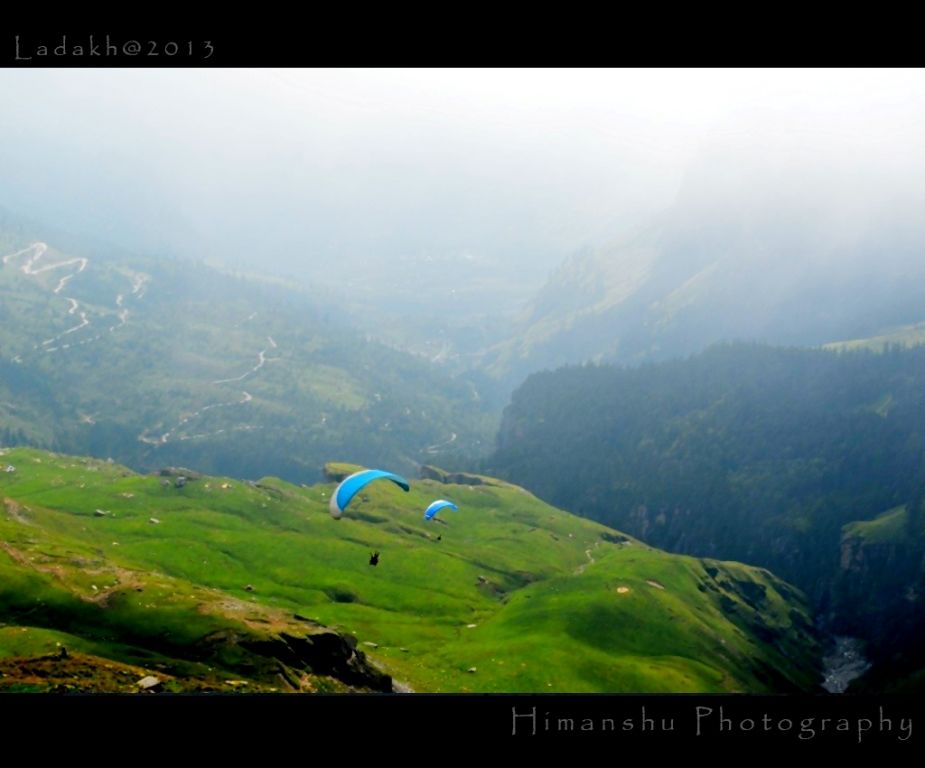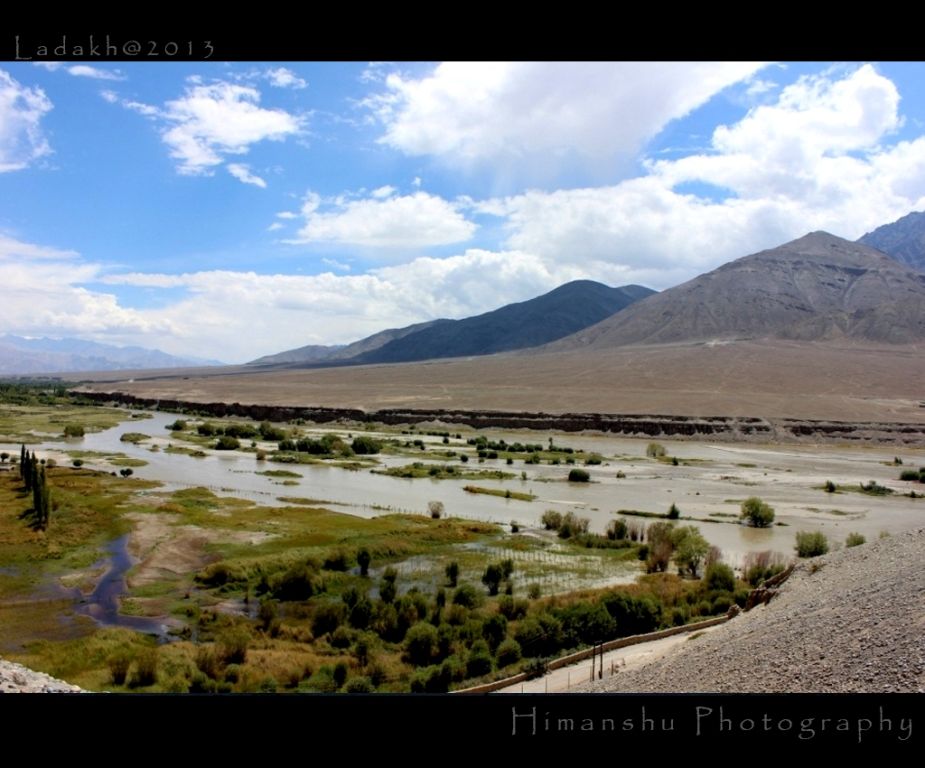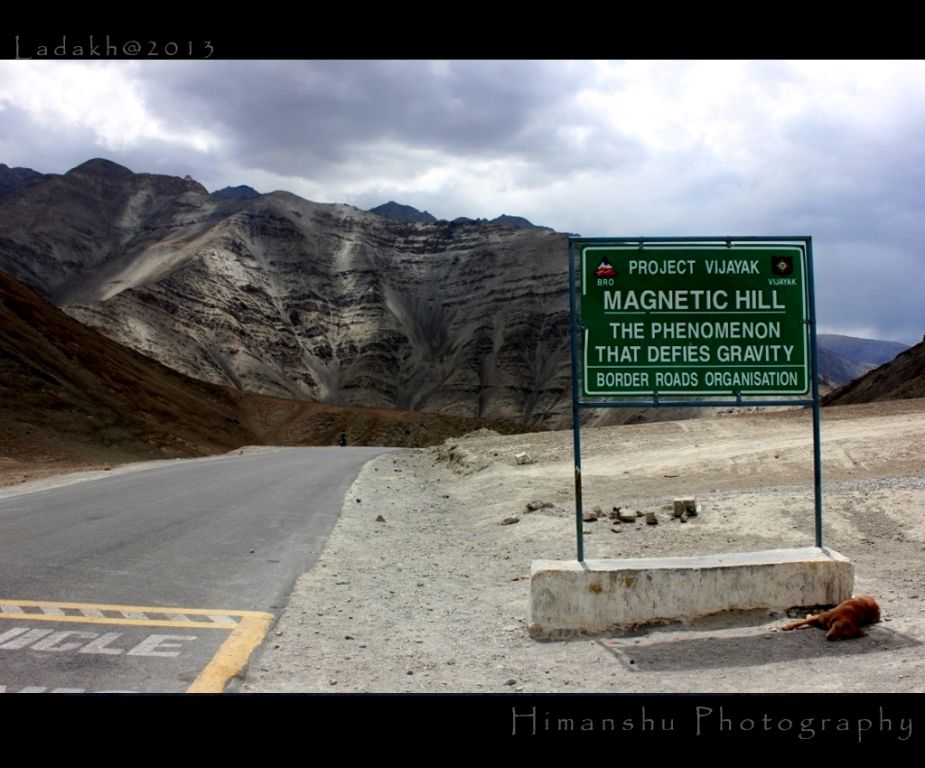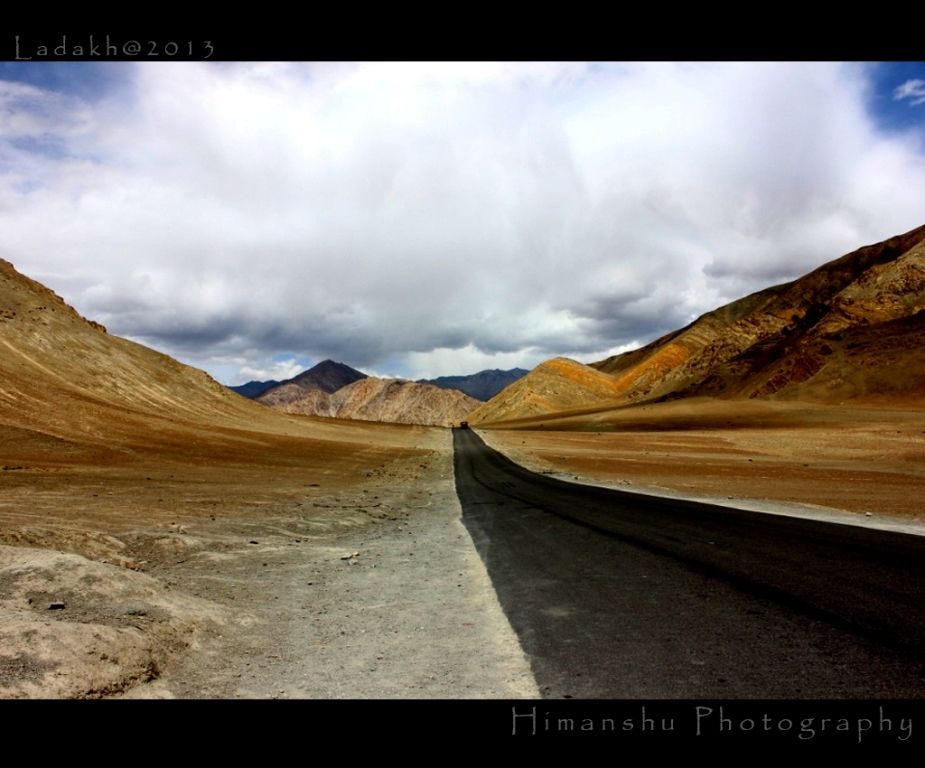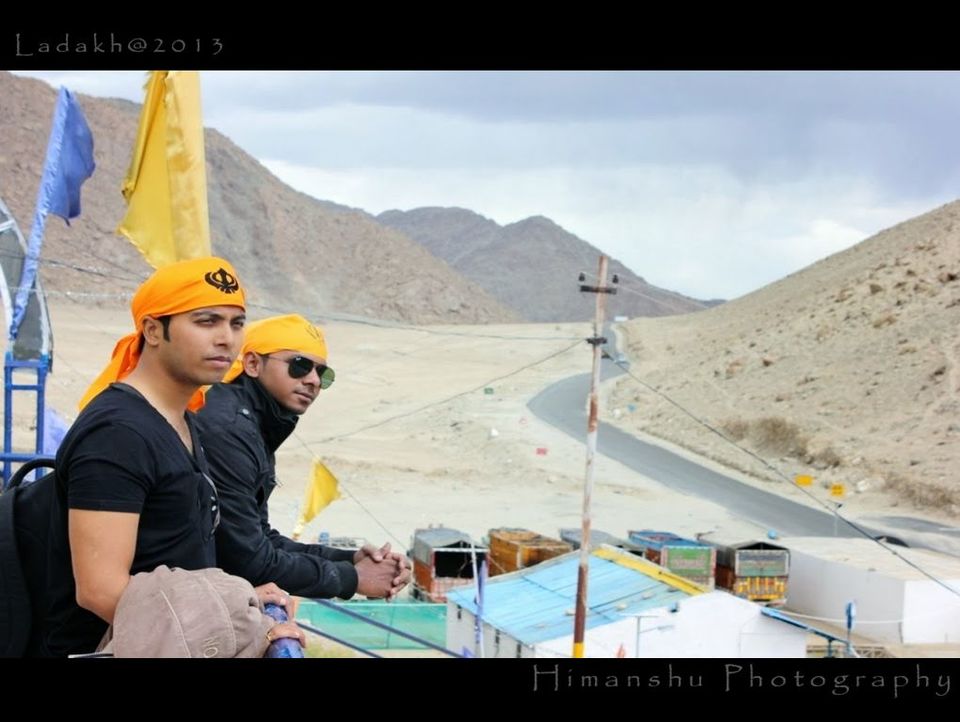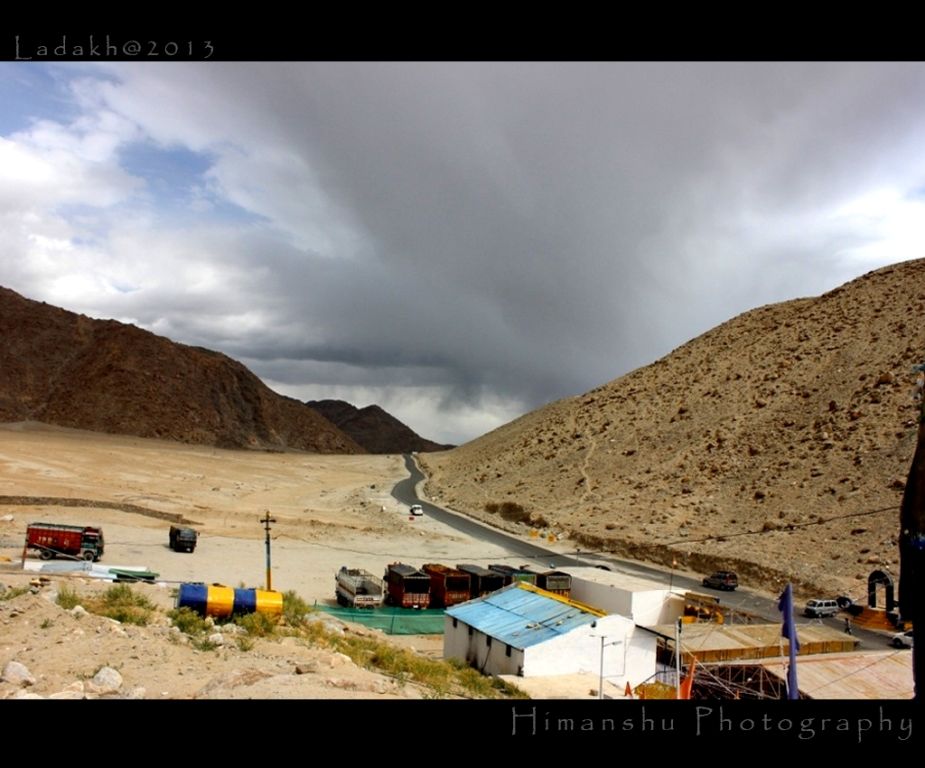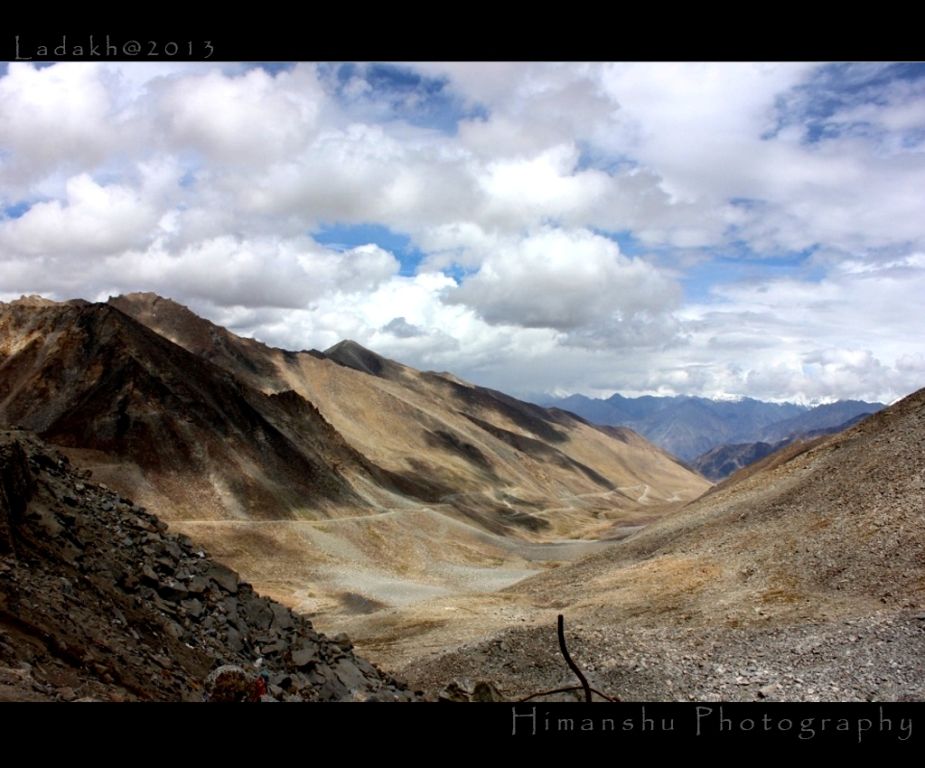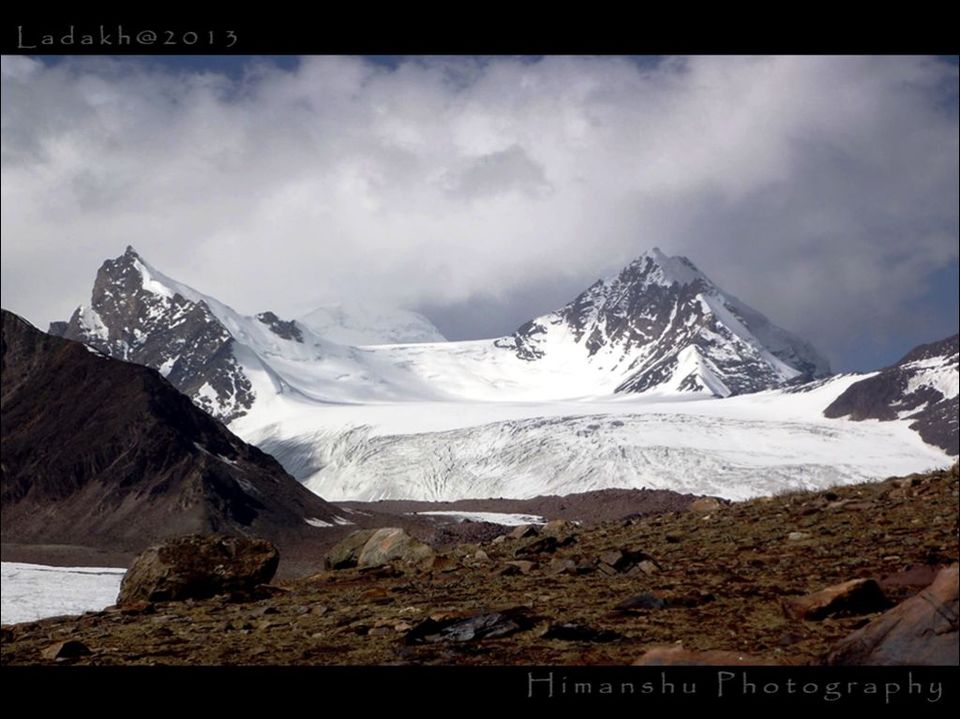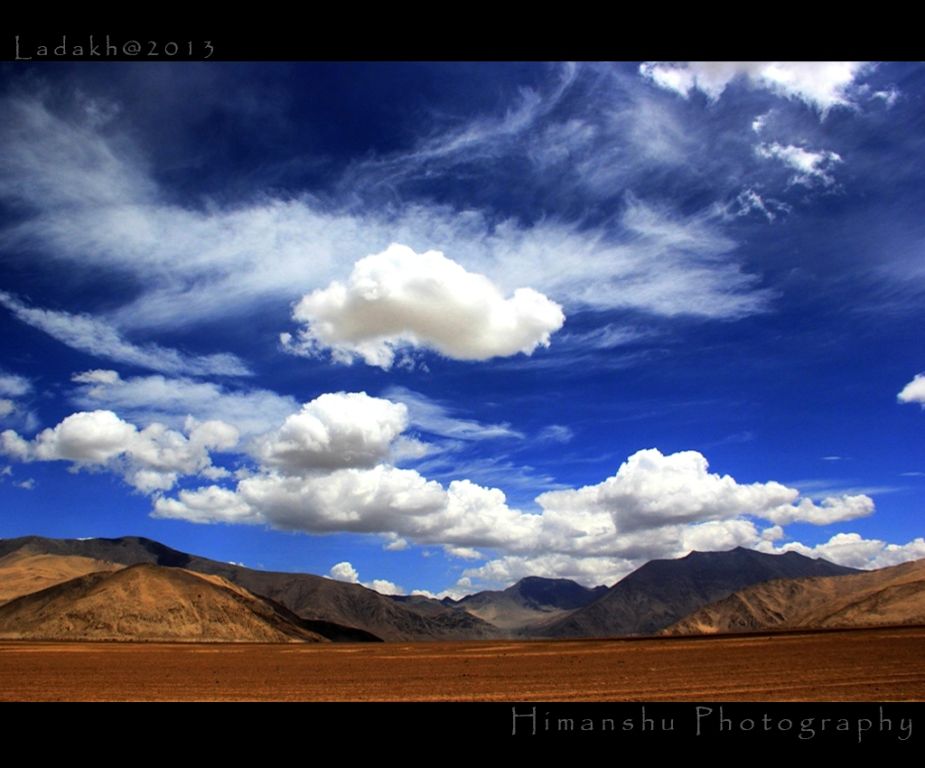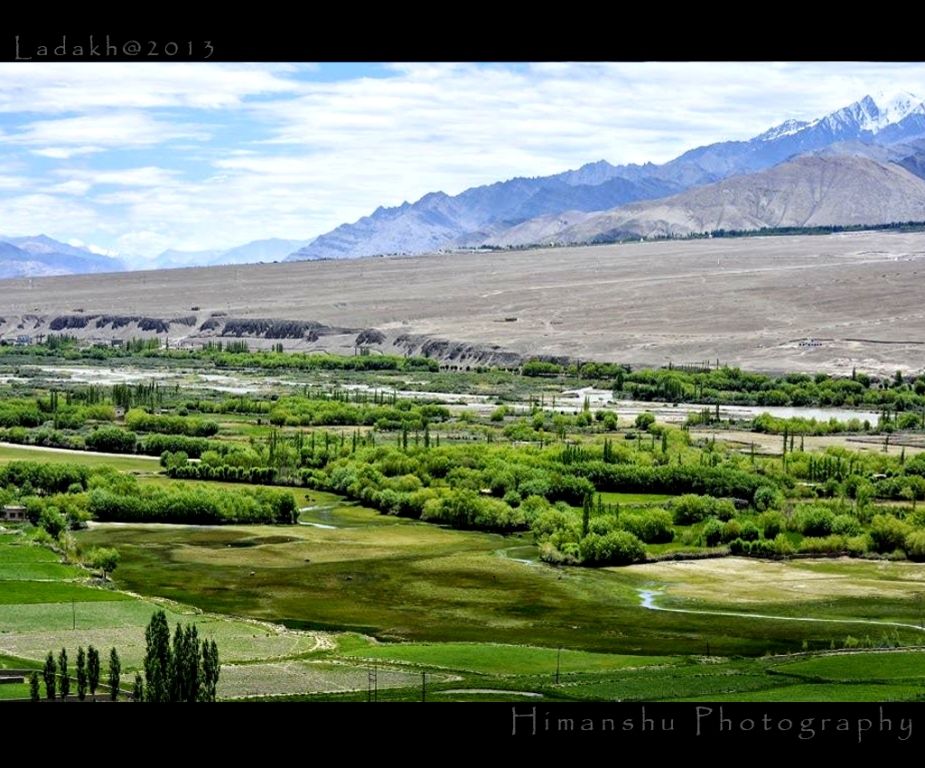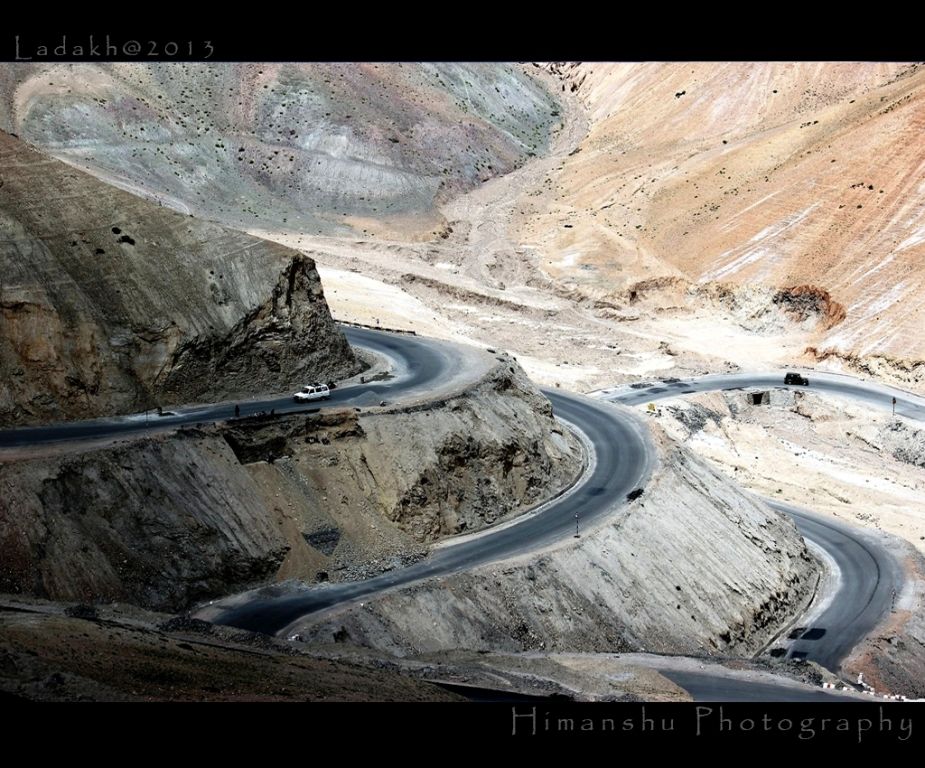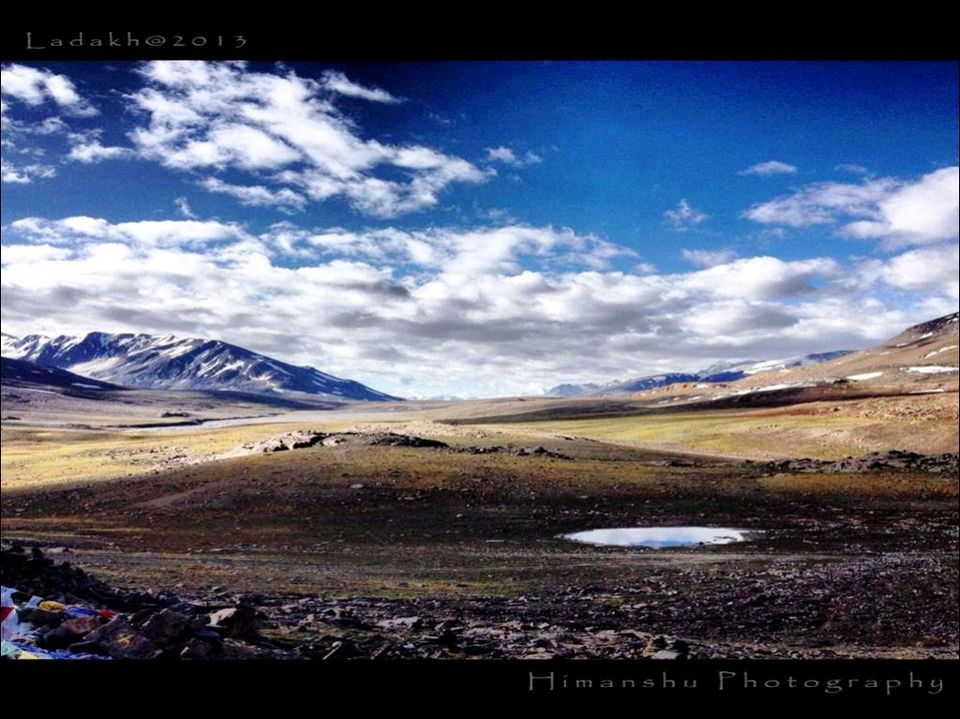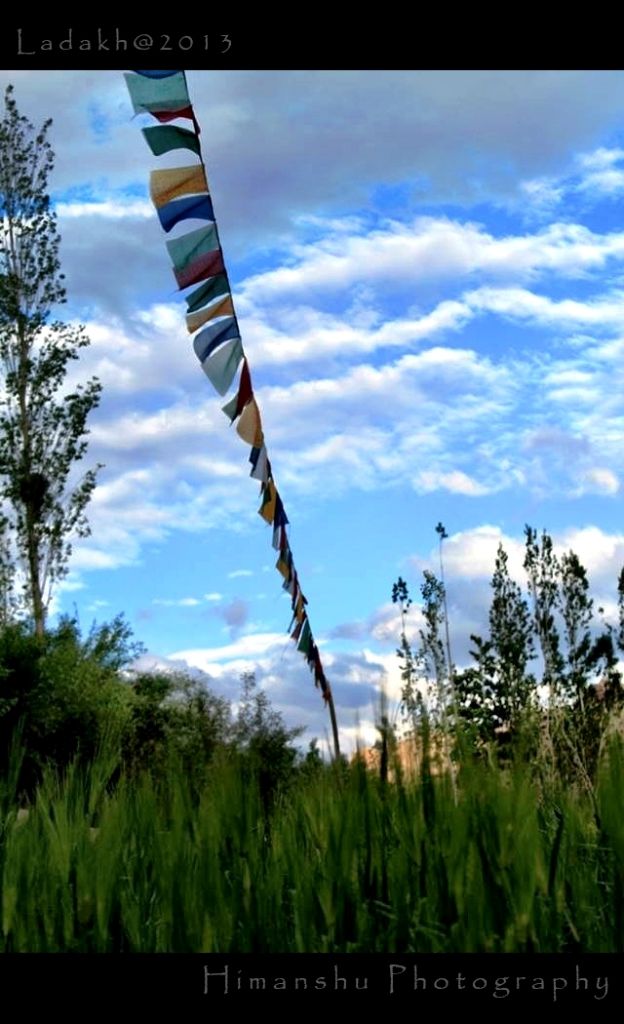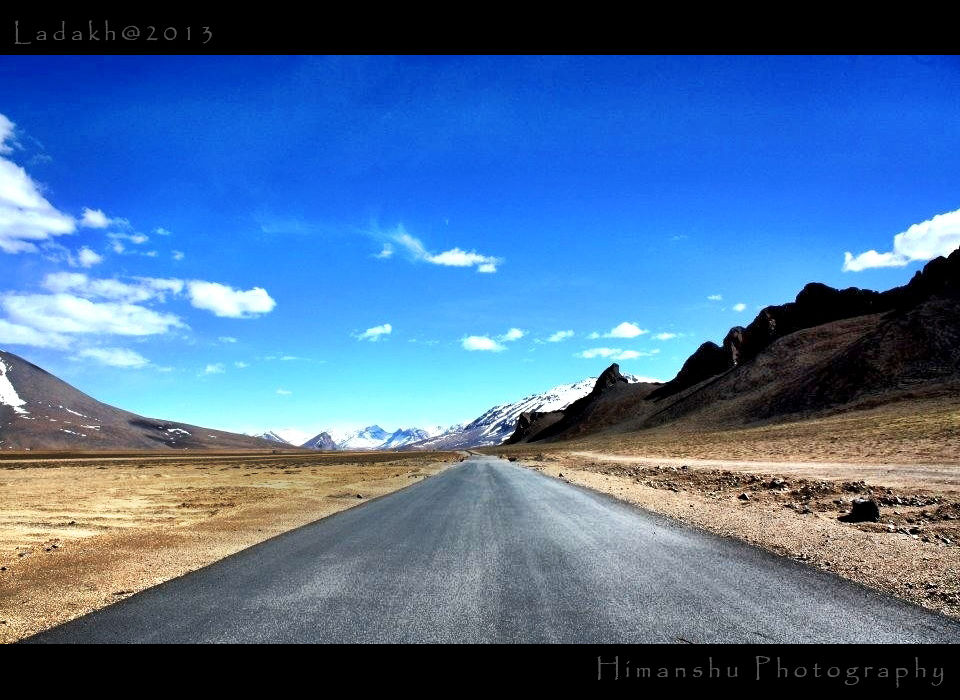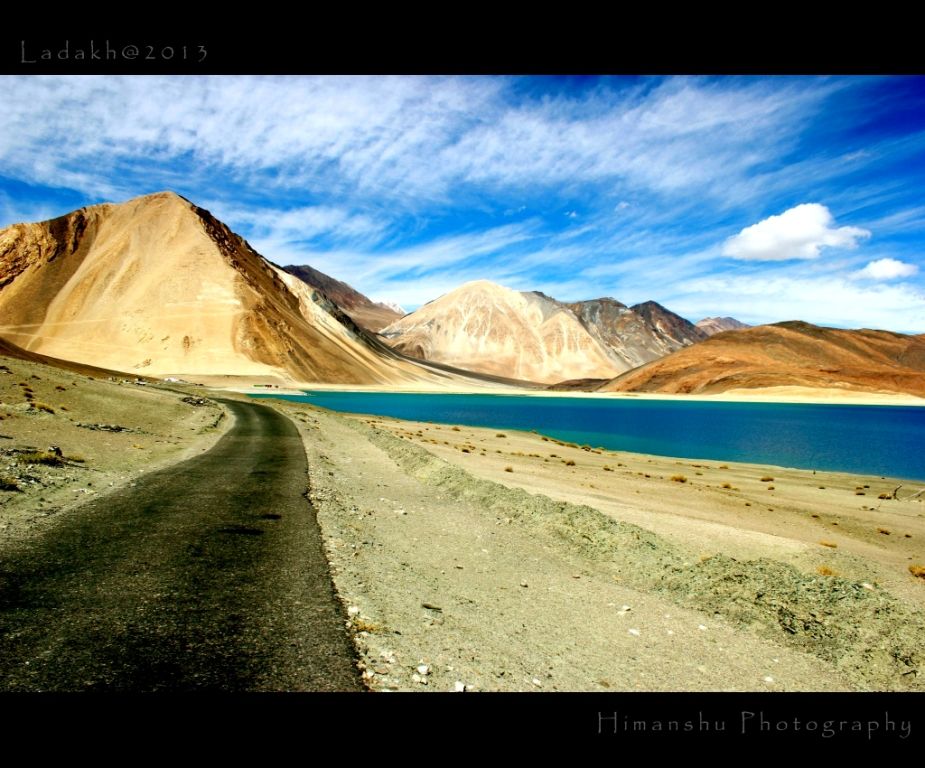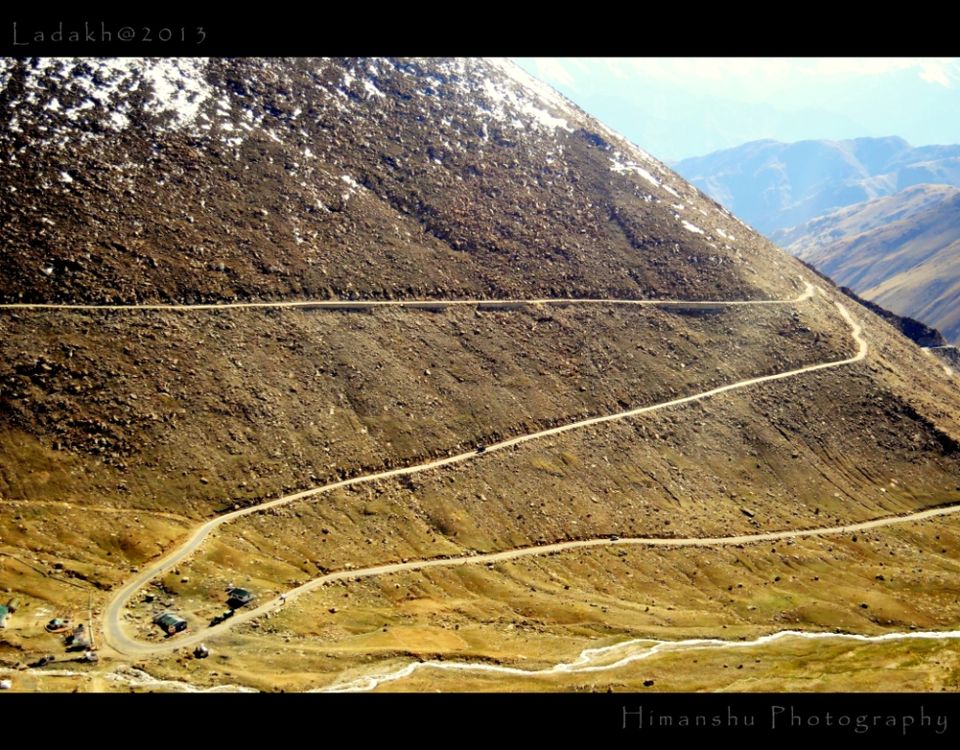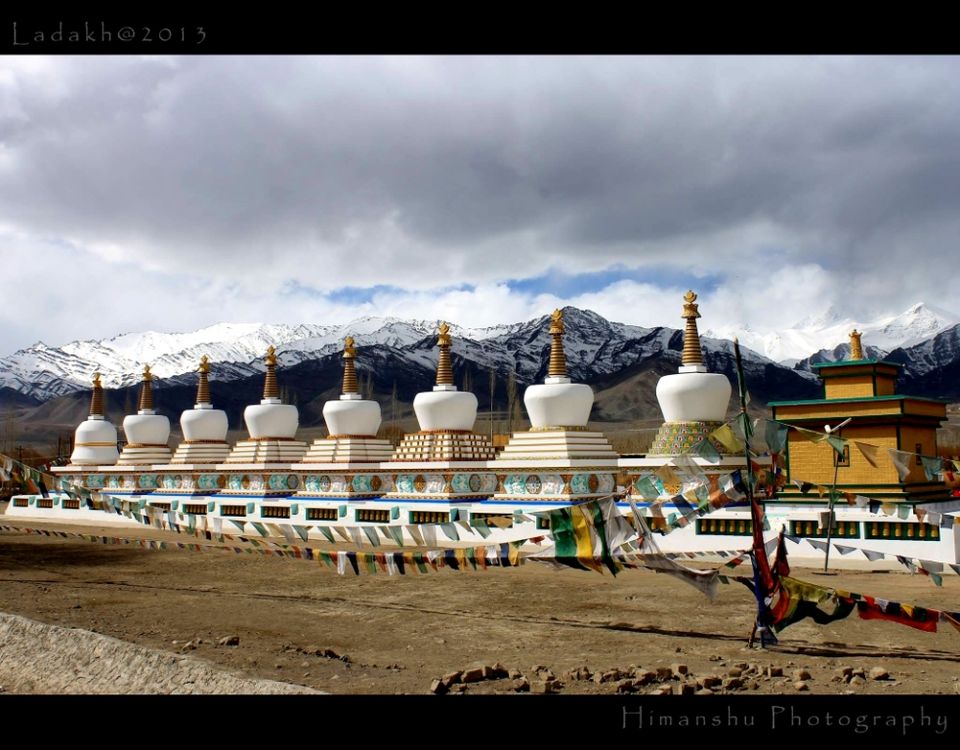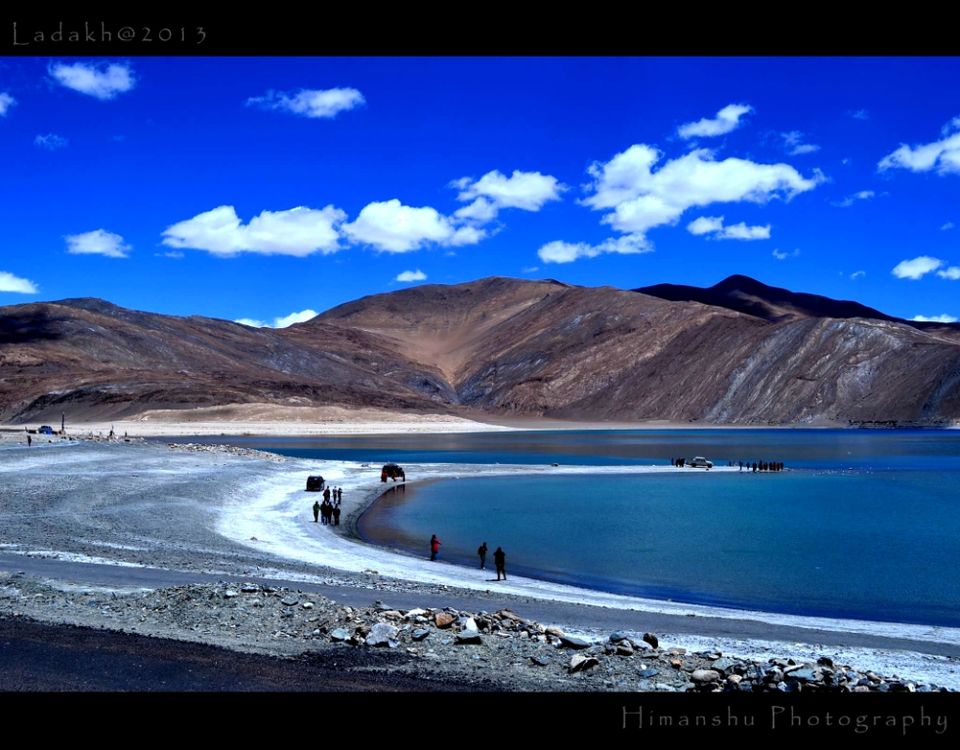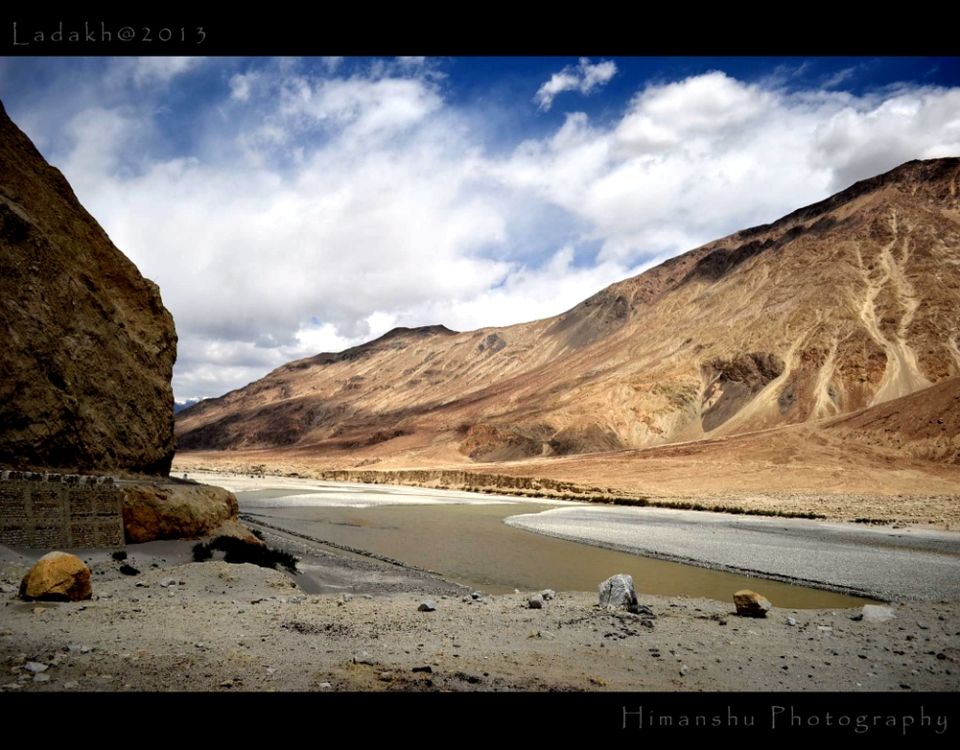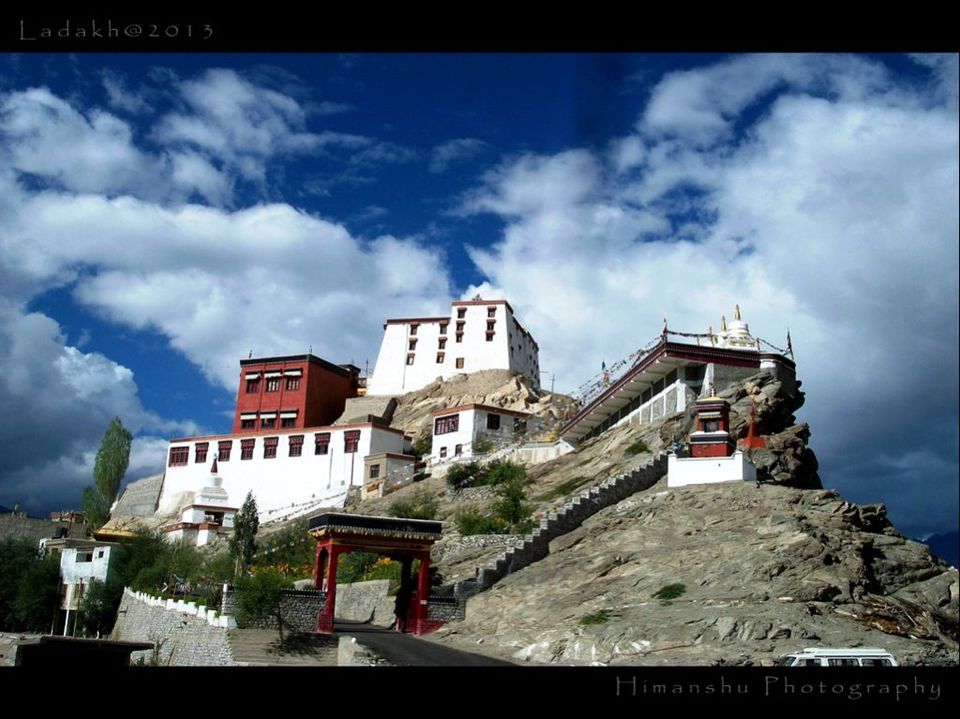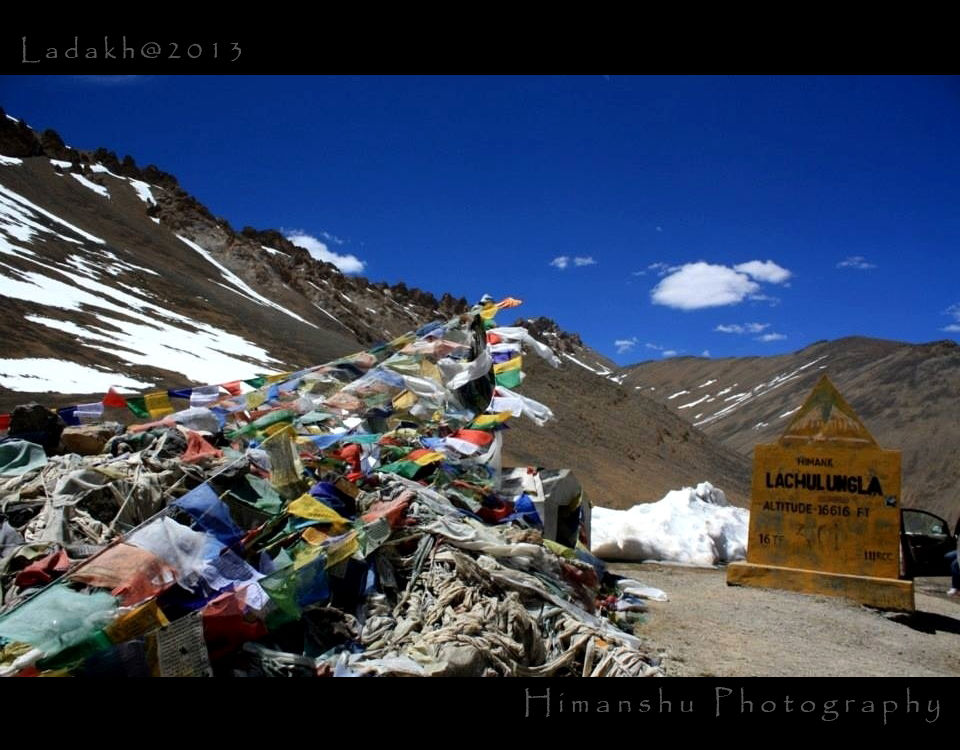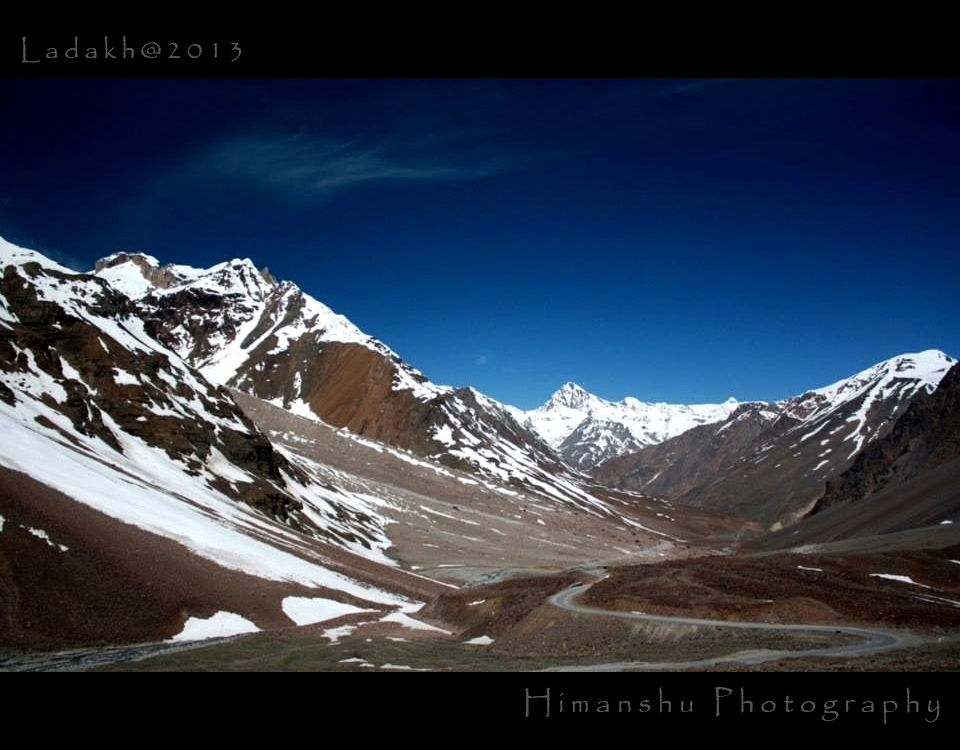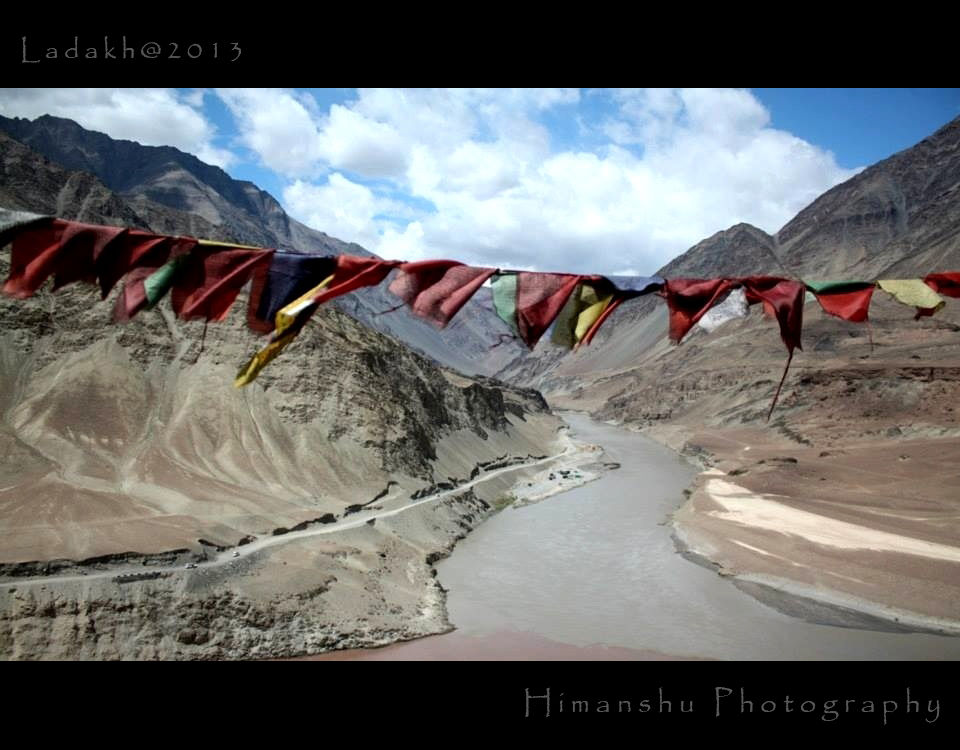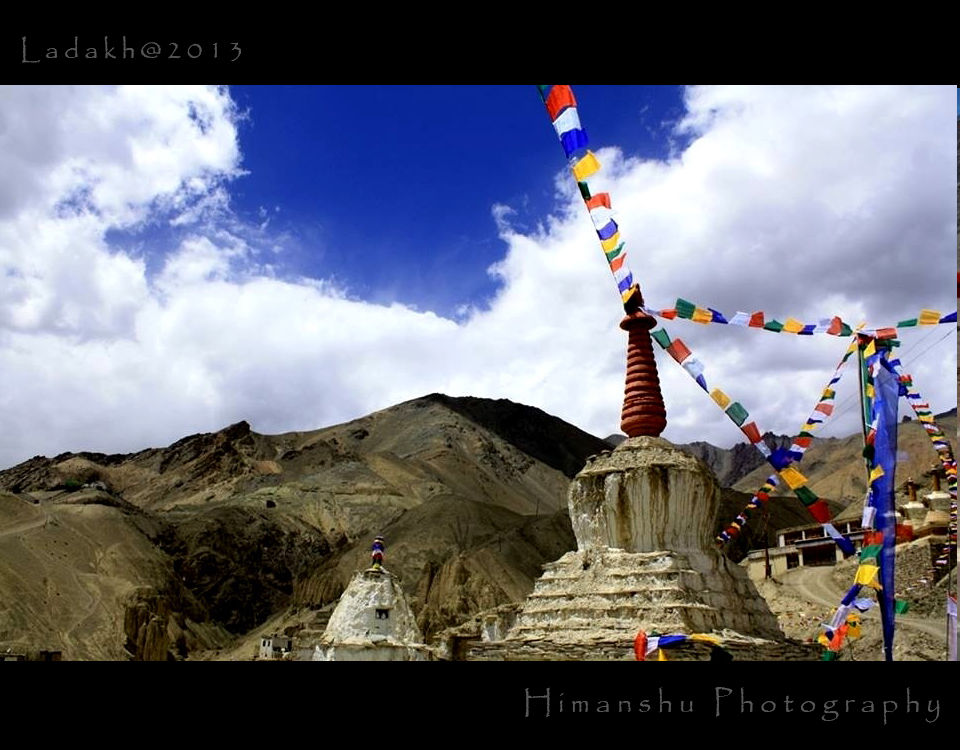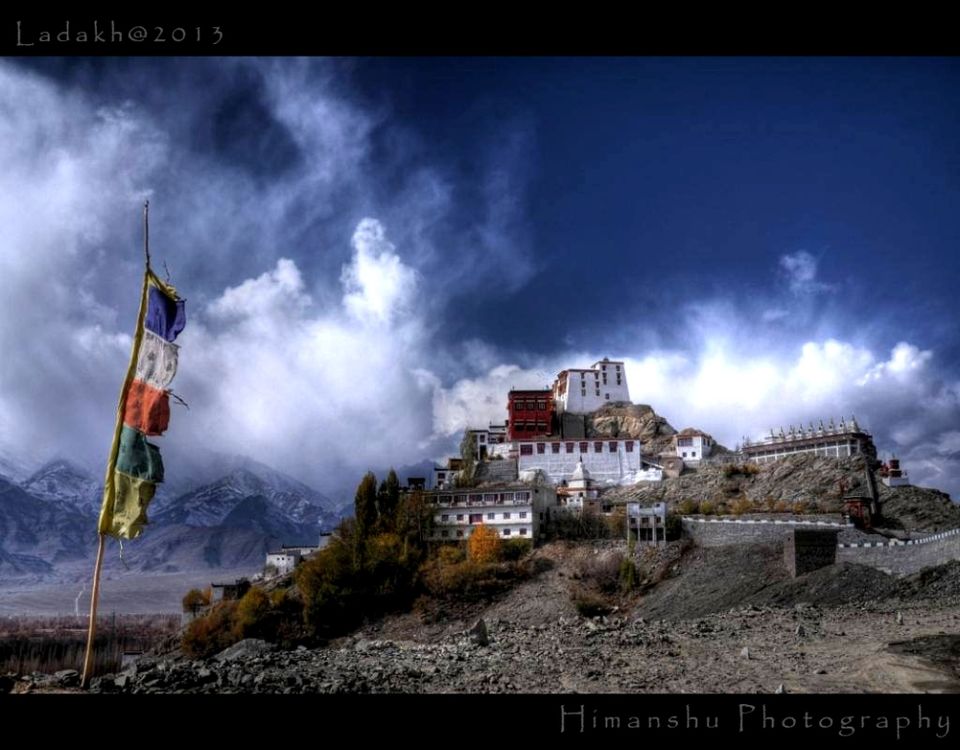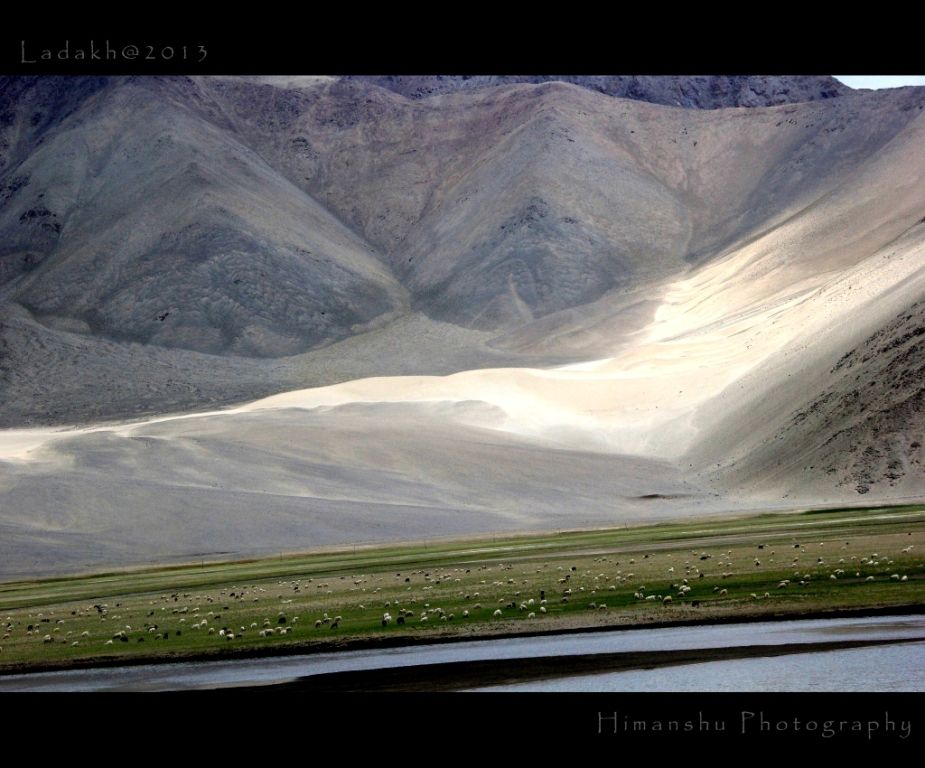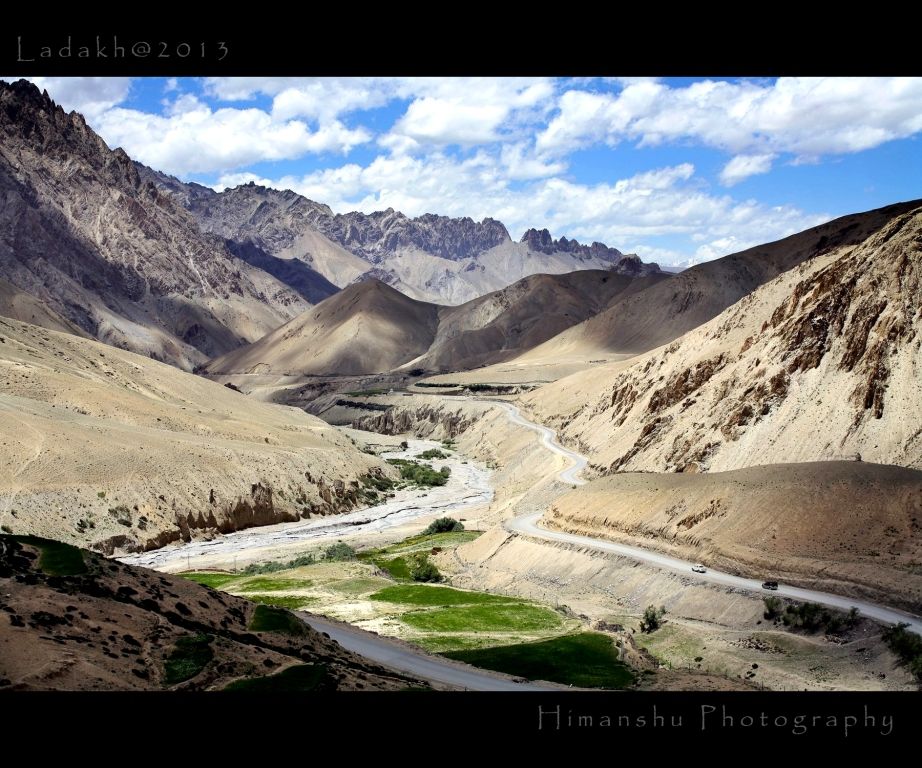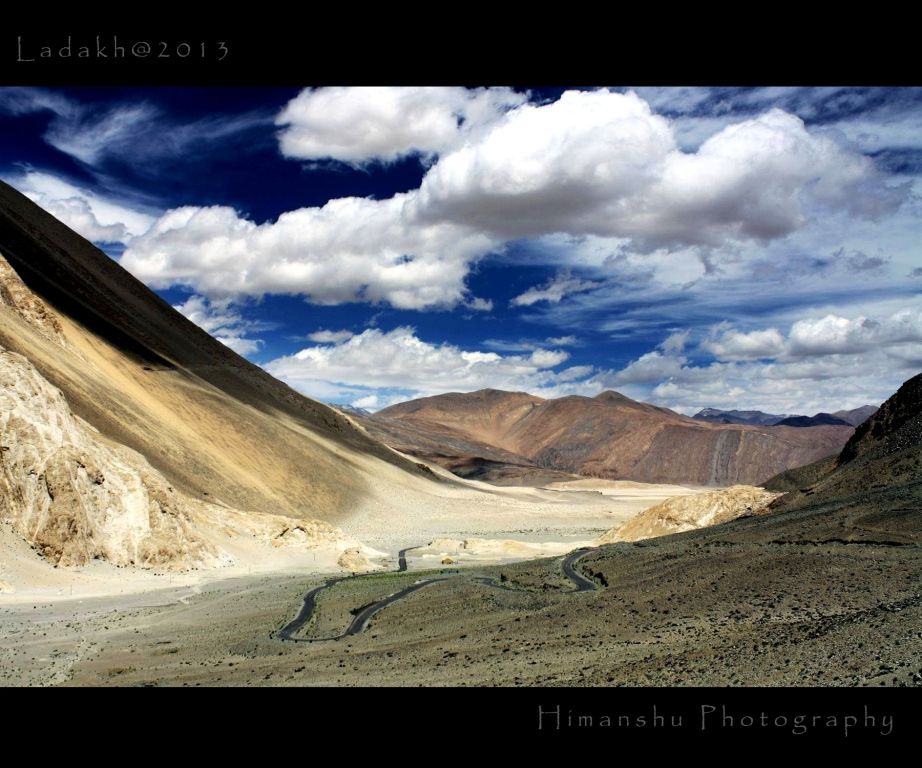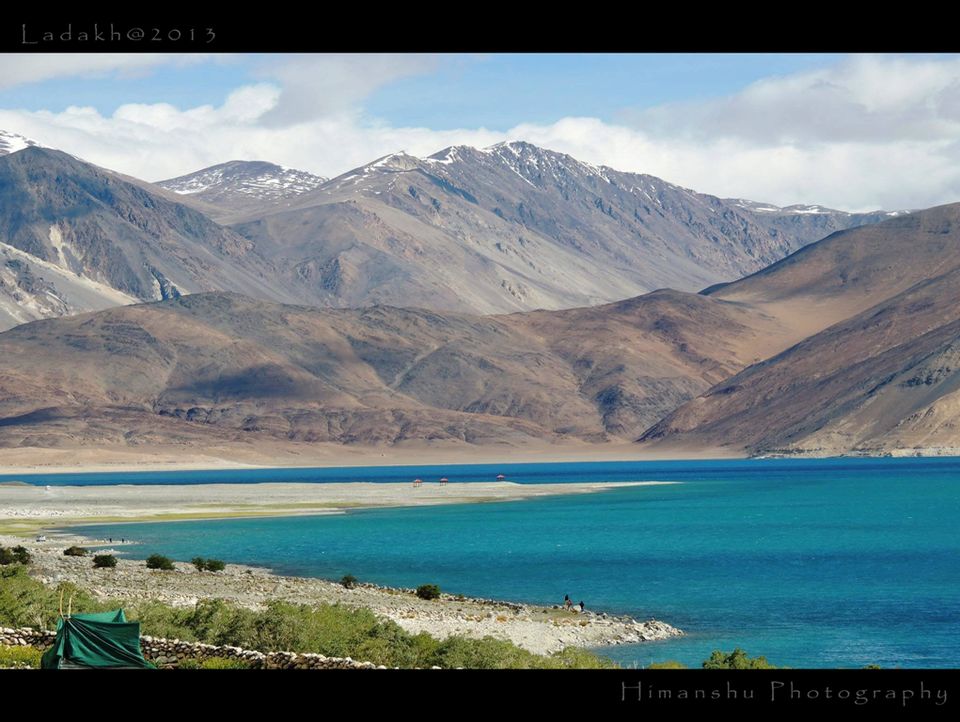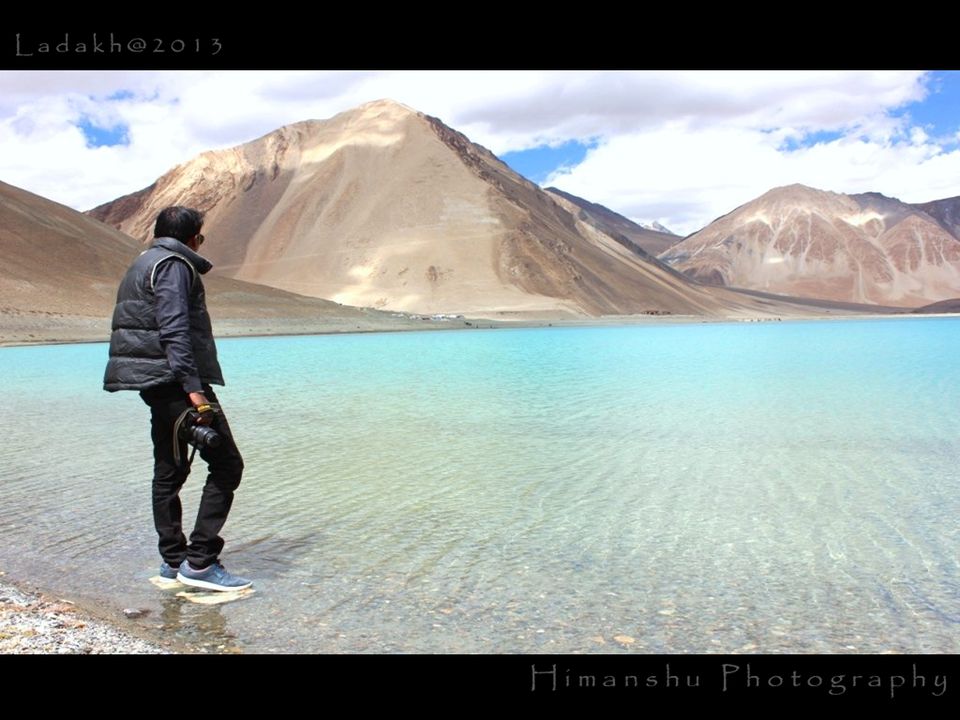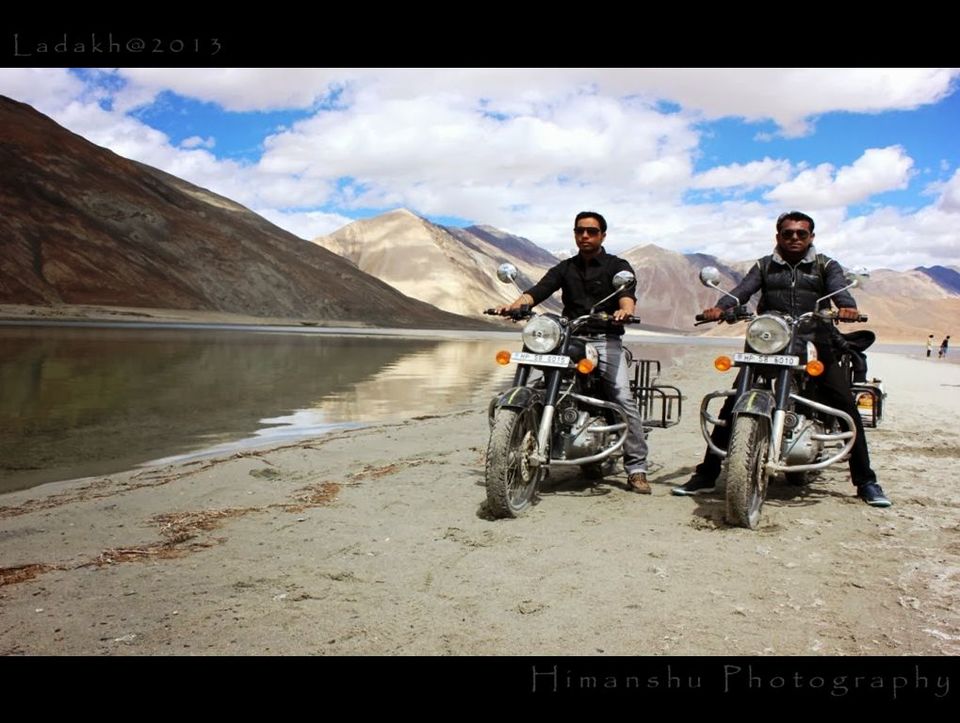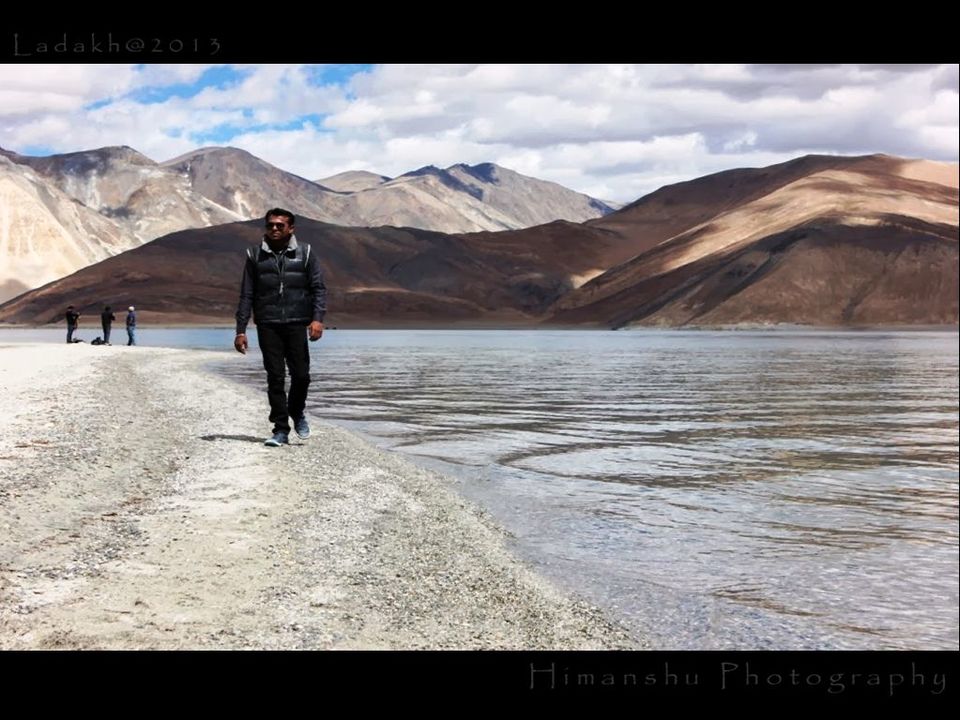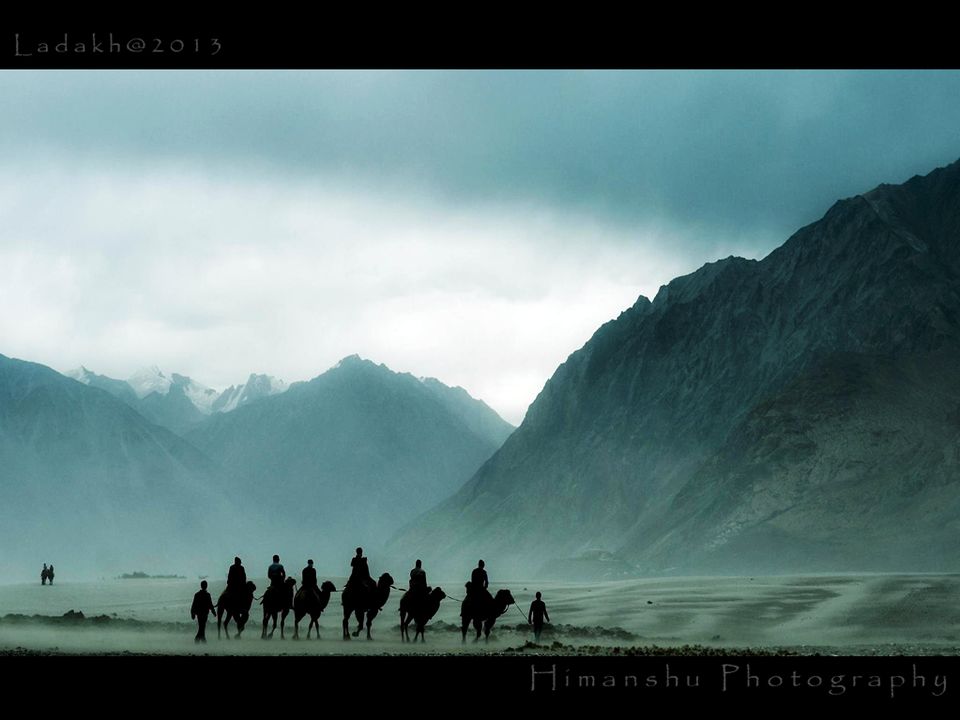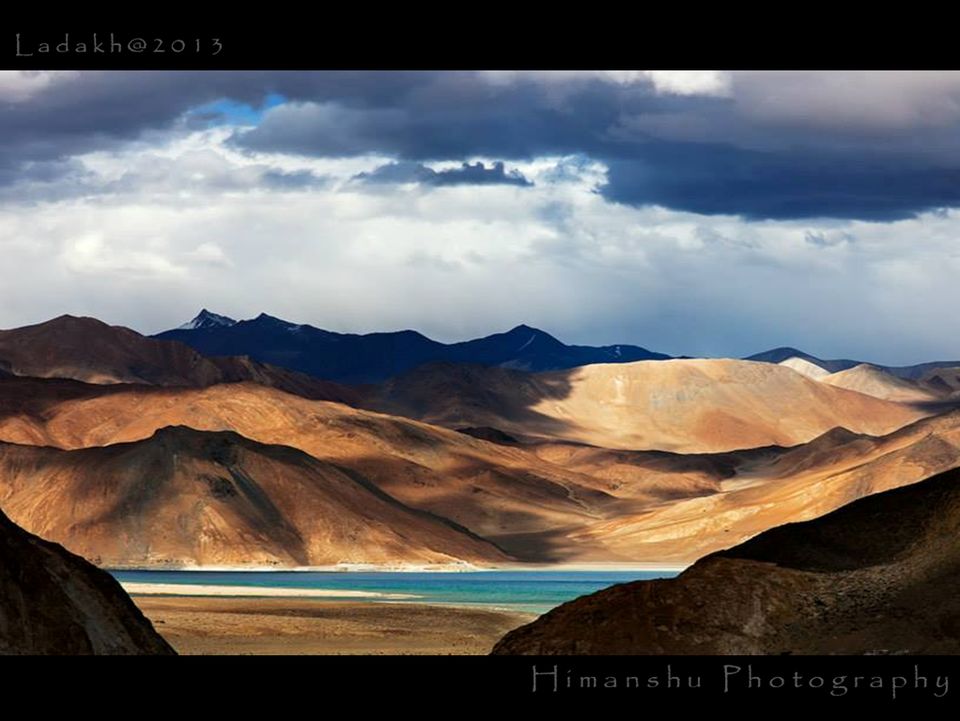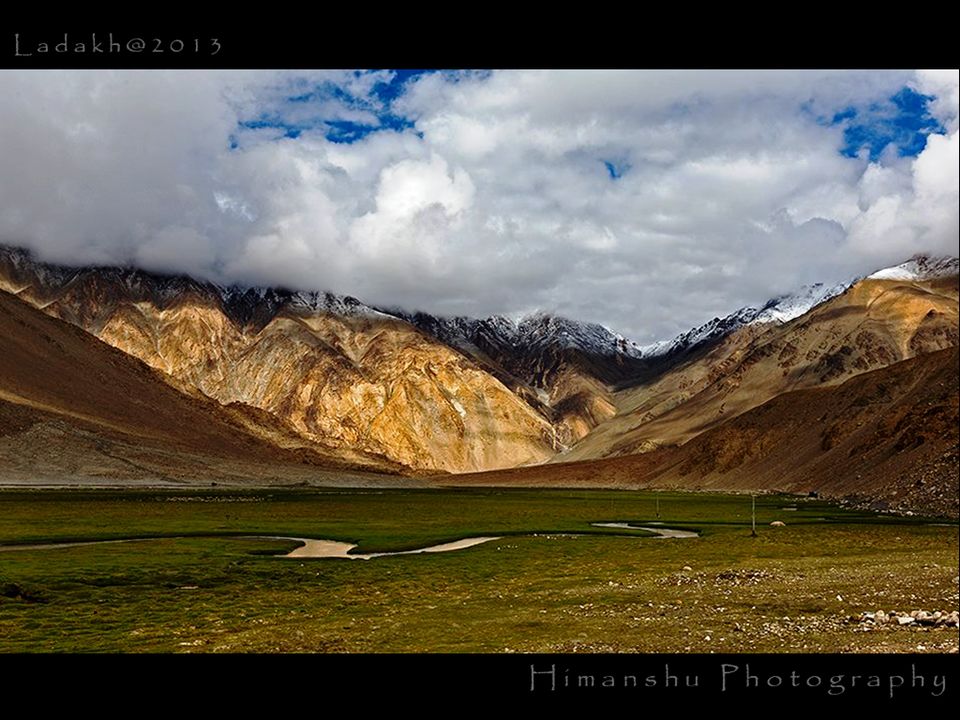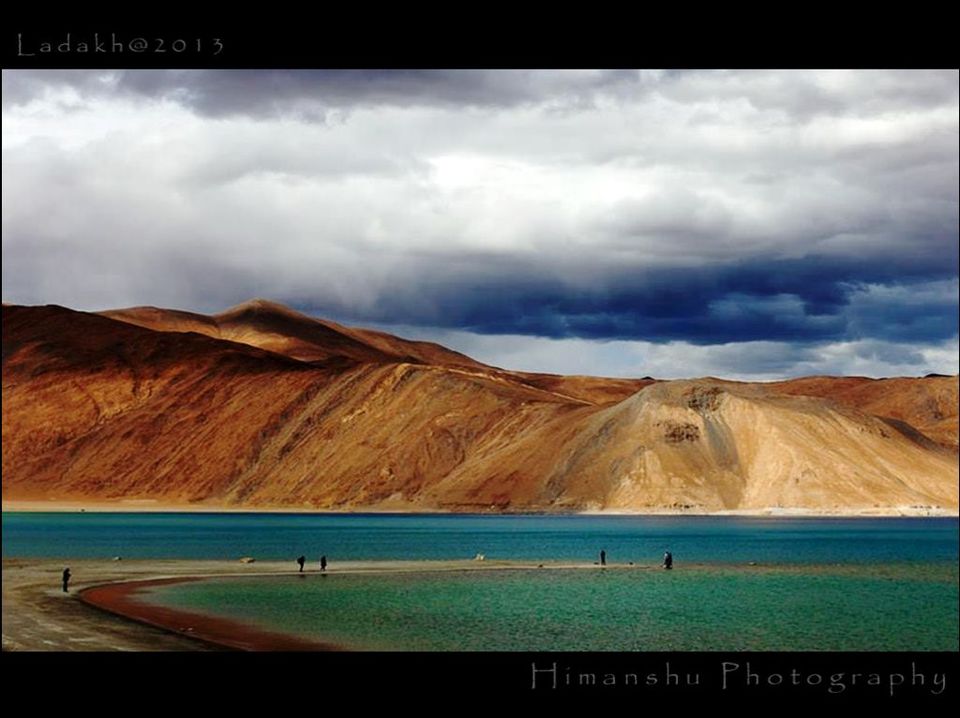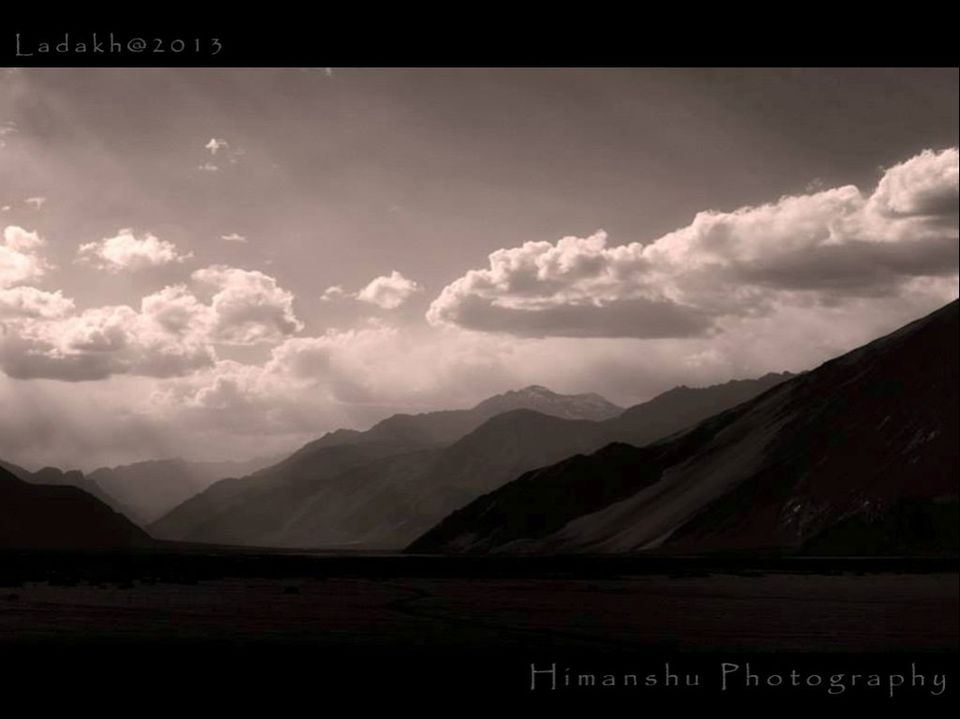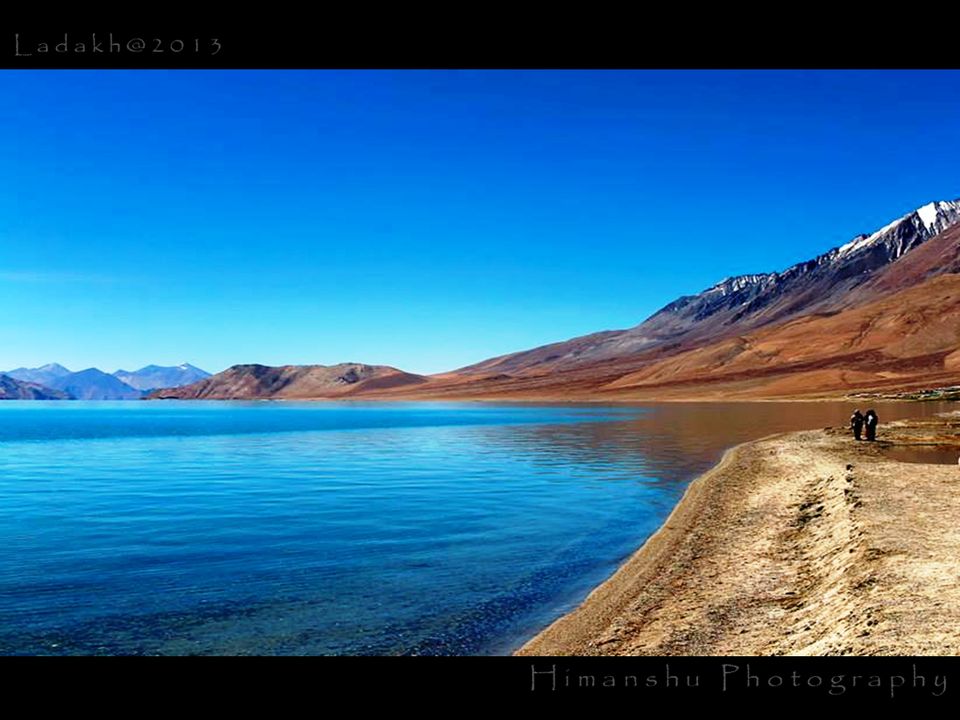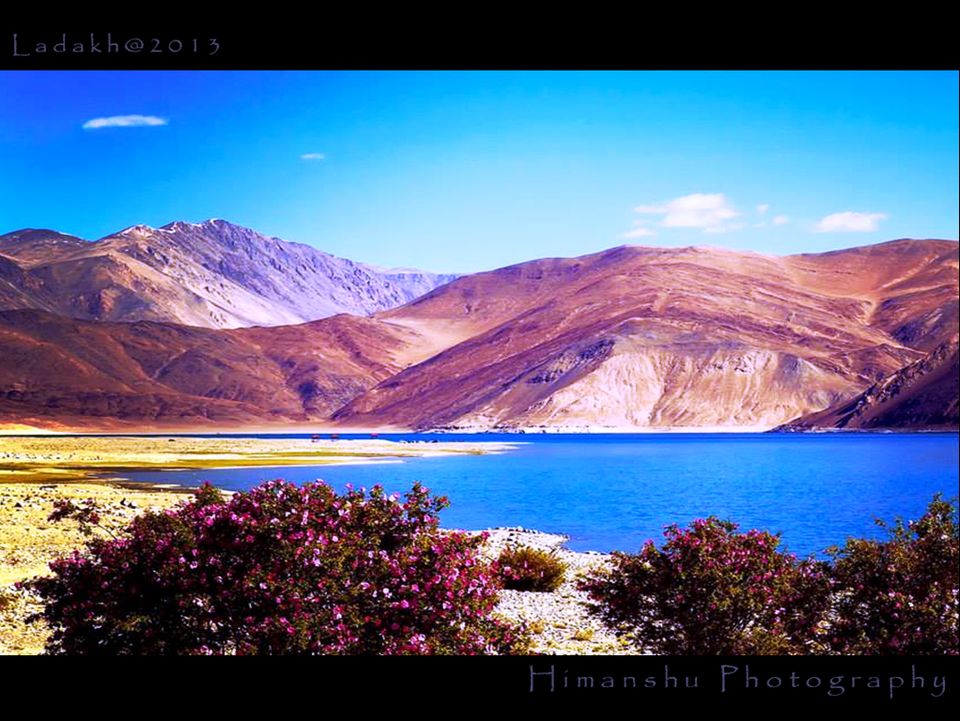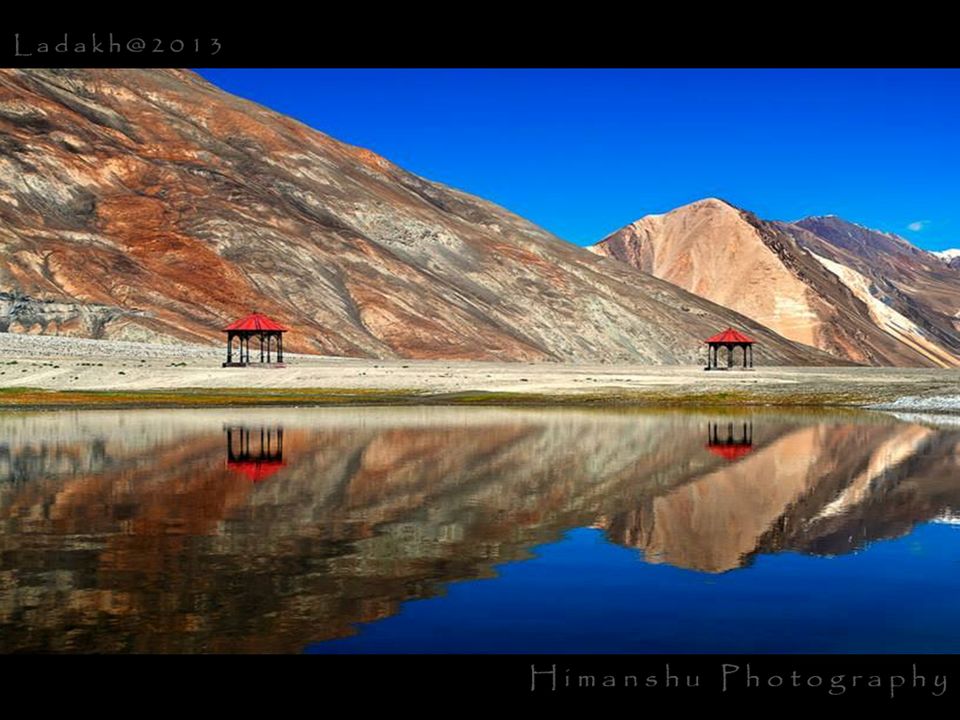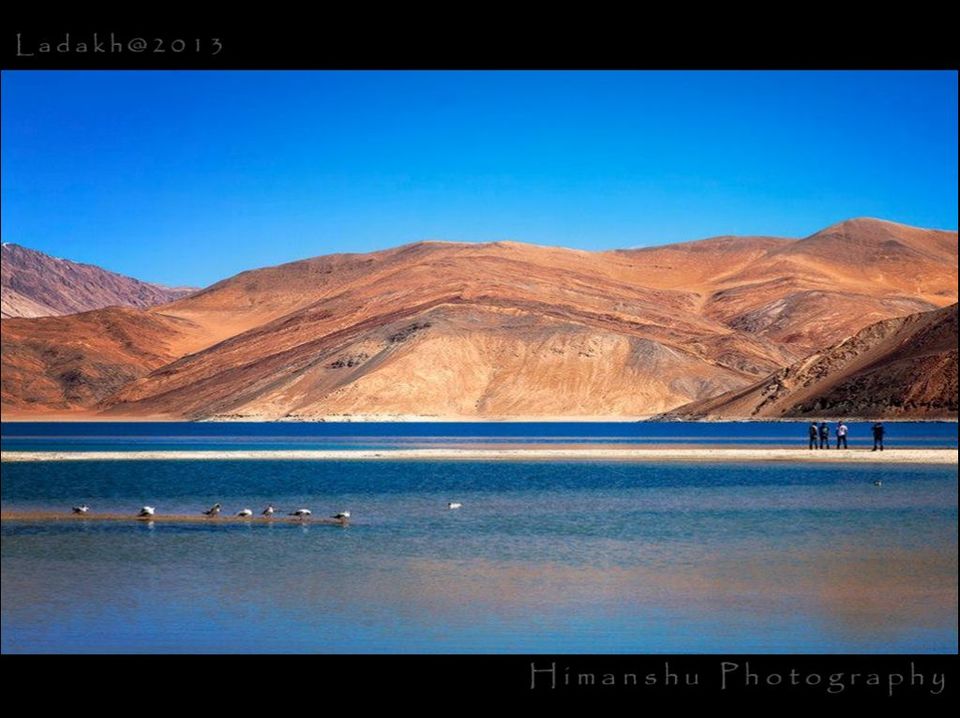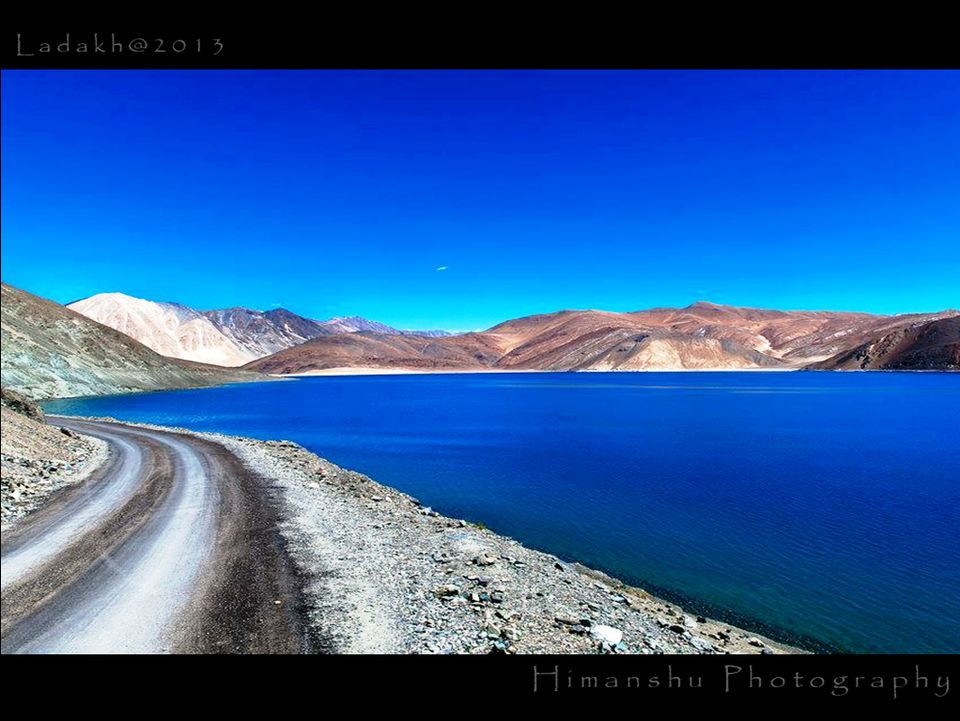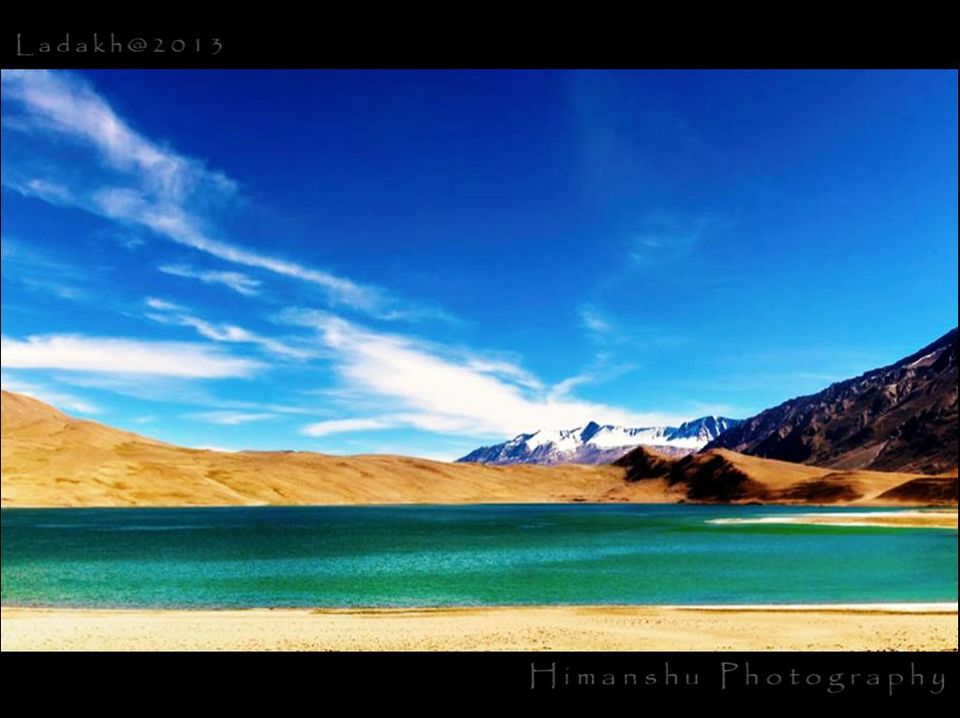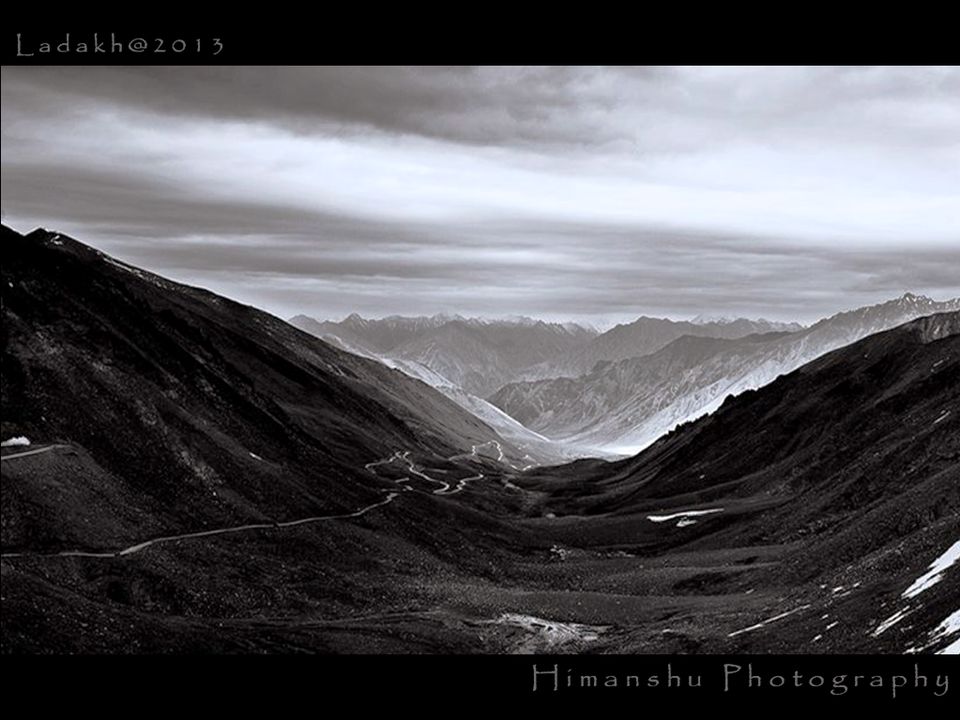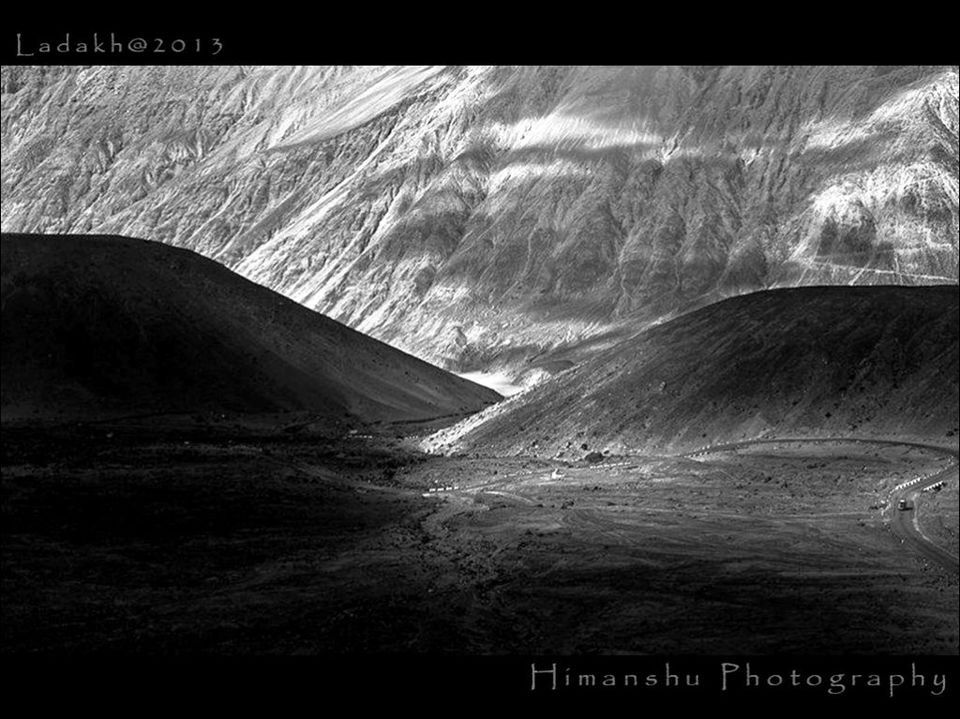 LADAKH BIKE TRIP – Journey of A Lifetime Note- Only for True Riders; Read on your own risk else you will get bored.
Visions of a bike trip to Ladakh were implanted in my head way back in 2013 when 1st time I had visited Ladakh with my friends (Group of 13) in 2013 where I saw a biker near Pangong Tso lake. I still remember those words by him about his road trip; he had spent last 1 months riding in the Himalayas on his beat-up Royal Enfield Classic with all necessary things; pillion, luggage and all. His description of what he saw - impossibly blue skies, unimaginable rock formations, sheer rises and depths and ever present danger from falling rocks, deathly roads and the lack of oxygen, fun in riding a bike though the road of Himalayas; built a vision of a fairytale land that I had to believe because I have gone through all this while reaching to Pangong Lake but the difference is I went there by Cab with Driver and He himself drove to that point by driving his bike himself. Of course, it wouldn't be easy - getting 2 weeks leave from office would be tough for a start; the right gang of friends, bookings etc.etc. Keep the to-do list quite long.
Fast forward to April 2013; we had a plan in place: 3 bikers to set off from Manali - 2 rented bullet (Royal Enfield Classic 350) on a 11 day ride to Ladakh and Nubra Valley & back starting on 25th August. 2 of my friends Lalit and Yogesh would reach Delhi by train from Pune on 24th Aug evening. I already reached there 2 days back to have some things required for the trip. We took a Bus from Delhi to Manali on 24th Aug and reached Manali on 26th Morning. Before we froze on the itenary we did consider several options like buying bikes, renting bikes from Delhi/Manali and also several route options. But finally decided on Manali-Leh-Manali on rented motorcycles for the following reasons:
1. Most of them who've been to Ladakh suggest two wheels - more fun, more dramatic.
2. Hiring from Manali seemed the best bet - Delhi to Manali on two wheels is hectic and no joy.
3. Dropping the bikes rented from Manali off in Srinagar is expensive (10-15 K per bike); and riding from Srinagar back into Manali would be too tasking.
4. Last time I have went to Ladakh via Srinagar-Leh highway. Manali was breath of fresh air; extra-fresh I should say - with the weed growing happily all around you; you just gotta believe you are in paradise. We had a days rest in Manali; the only task was to get hold of our rented bikes. We unpacked our gear for the rides from the countless bags stuffed in the Safari's boot. Here is what most people carried: Dome Tents, Sleeping Bags, Riding Jackets, Glove, Boots, Socks, Thermals, Helmets, Balaclava, Quechua Camelbacks, A few pairs of jeans and t-shirts, Elbow and knee guards (Fox-Pro) Later in the noon we got hold of our rented bikes from Bike Rentals Manali (http://www.bikerentalsmanali.com/) – 2 Black Royal Enfield Classis 350. Take it to the garage for Test Drive, Fuel & Engine Oil check, all necessary pre check-ups like breakes, fittings, clutch plates etc. etc. Till evening we bought some useful things like Tyre tubes, Foot Pump, Puncture Kit, Extra Spark Plugs, Accelerator and Break Wire, all necessary tool-kit, some dry food Items for the Journey. Finally full pack up done by night and its all set to leave at early morning on 25th.
Day 1 - 26th August - Manali to Jispa (140 KM) So we were all set to roar off on our biking expedition next morning. Decked up in our gear, we had to do some last minute shopping - jerry cans for petrol, chocolates and crates of mineral water. We set off at about 8:00 a.m. for Jispa, we were all looking forward to the "relaxed" ride that was "only" some 140 odd Ks. Some 15 Km off Manali we got a taste of what the Himalayas were like. After 40 Km from Manali we are at Rohtang Top (13000 Ft.); First Pass of our Journey. It was like you saw heaven on the way to Hell...Rohtang is hell on earth - albeit a man-made one. Picture this - a mountain pass at 13000 feet, hundreds of trucks and cars jostling for space in 3 feet deep slush, fumes from angry diesel engines fill the air - leaving you breathless in an already cold and foggy setting. Rohtang's literary meaning "pile of corpses" isn't there for nothing! It was an agonizing two hours before we could reach the top of the Rohtang Pass, all 3 of us had made it across Rohtang and all were rightfully euphoric. The ride ahead was far less eventful, I suspect most of dreaded the thought of having to cross Rohtang again on the way back. We stopped for lunch at a tent at Gramphu; you could turn right for Spiti Valley here, the hot maggi, rice with mutton curry etc. kept us warm. We carried on and tanked up in Tandi - the last petrol bunk on the Manali- Leh route, Leh being some 365 Kms away. We reached Keylong later in the afternoon and then reached Jispa and checked into Camp. The ride on Day1 had come to an end. There we met with a group of bikers in the same camp; they are on their way back to Manali. Each of us sharing funny anecdotes of our very first day's ride. We took some riding tips for our upcoming journey. We hit the sacks quite early anticipating a fantastic days ride the next morning...
Day 2 - Tuesday 27/8/2013 Jispa to Leh via Pang, More Plains, Upusi and Karu - 330 Km We started day 2 with expectations of a fairly easy ride - now that Rohtang was behind us. This is going to be much hectic and challenging day for us as we have to cover 330 Km including 4 high Passes. We were to pass through Darcha, Zing Zing Bar and Bara-lacha La Pass at 16000 ft. We were told to expect many water crossings en-route and also be weary of AMS. AMS - Acute Mountain Sickness "is a pathological effect of high altitude on humans, caused by acute exposure to low partial pressure of oxygen at high altitude. It commonly occurs above 2,400 metres (8,000 feet). It presents as a collection of nonspecific symptoms, acquired at high altitude or in low air pressure, resembling a case of "flu, carbon monoxide poisoning, or a hangover". It is hard to determine who will be affected by altitude sickness, as there are no specific factors that correlate with a susceptibility to altitude sickness. However, most people can ascend to 2,400 meters (8,000 ft) without difficulty." - from Wikipedia. We were quite worried about AMS and had taken many precautions to protect ourselves, the important ones being: 1. Drinking lots of water. 2. Diamox tabs every 12 hours after we left Manali. 3. Gradual climb to help in acclimatization : 2 nights in Manali ( 6700 ft), one night in Keylong ( 10,000 ft) and one more in Sarchu ( 14000 ft) on the way to Leh (11,500 ft). Many motorcyclists do the Manali-Leh stretch with just a single night halt (at Jispa, Pang or Sarchu) but due to time constraint we decided to ride till LEH. 4. Oxygen cylinders were kept handy for emergencies. Night halt at Sarchu can be very harmful because it's a flat place over Himalayas and Wind is flowing very fastly there. We reached Sarchu at 11:00 am after crossing Baralacha-Pass. This is the End of Himachal and now we are entering into Ladakh region.
The second stop en-route would be Pang around 80kms away for which we had to ride through the famous 21 Gata Loops - a series of 21 hairpins that take you up some 2000 feet within a few kilometers. The roads are spectacular, but quite challenging due to fallen debris at many places. Once you near the top of the loops the view of the roads below are quite spectacular. After Gata loops one encounters spectacular scenery on lines of the grand canyon, landscape started changing drastically, but the terrain here is quite tricky and we didn't feel like stopping for too many pics, nevertheless we did stop multiple times for taking in the breathtaking views around us. The ride from Sarchu to Pang is most irritating one. You started feel of headache & uneasiness here. One of my friend suffered from headache here. We took 1 hr halt, had lunch. There we found a first aid centre with Doctor, he treat him, gave him medicines and measured his blood pressure and suggested him to take rest. After Gata loops one encounters spectacular scenery on lines of the grand canyon, but the terrain here is quite tricky and we didn't feel like stopping for too many pics, nevertheless we did stop multiple times for taking in the breathtaking views around us. Yet another change in landscape awaited us as we entered Moore plains - some 48 kms of sand trapped between mountains on either side. The stage was set for a Paris Dakar style full throttle ride through fine sand - standing on the pegs. This was one bit that one will never forget - the bike keeps slipping and sliding through the sand, you don't try to steer, letting the bike free on a soft pair of hands. There were swatches of freshly laid tarmac in places, but who wants tarmac when the sands are so much more fun. For once we were looking forward to riding again on this winderful desert plain on the way back! The next bit in the ride was the towering climb to Tanglang La Pass at an altitude of 17500 ft. The ride to the pass is through quite desolate looking landscape with dark brown hills of rubble, sheer drops and graven laden roads. One can see the remains of trucks deep in the valleys that look like metal trash, sending bolts of lightening through your brains - warnings of caution run all through your system. The ride is all downhill to the little village of Upshi where we stopped for snacks. The road from Upshi to Leh is quite good but with less dramatic scenery; but we encountered a monster water crossing en-route. Finally we reach LEH at around 9 p.m. at night and checked in our Hotel. We were fully tired after 14 hrs of riding for around 330 KM.
Day 3 – 28/8/2013 Wednesday - Relax/Contemplate – Leh (80 KM) As we woke up to a day of relaxation in Leh; thoughts wandered care free over the last few days of manic riding that we had just been through - What did we see? What did we learn? Is it about the machine that a motorcycle is? or Is it about the passion for motorcycling as a lifestyle? Or that "connect-to-nature" feeling that a car just cannot provide? It's pretty easy to get philosophical after 2 days of riding in extremely challenging terrain while being in the midst of nature's most beautiful settings. On the leisure day we had visited Magnetic Hill and Gurudwara Patthar Sahib; both are situated at Leh- Srinagar highway. Magnetic Hill – where we expreinced the phenomenon that defies gravity. Its really very amazing and shocking experience, we spent there another 1 hour by doing bike stunts n lots of poses with our bike. Then we move to Gurudwara Patthar Sahib which is maintained by Sikh Regiment of our Indian Army. We had lunger there. We came back to Leh town, did some shopping in local market, arrange the INNER LINE PERMITS for our next destination from DC Office, LEH. There are some places in Ladakh like Nubra Valley, Pangong Tso lake, Khardung-La and Tso-Moriri; we need to take a permit from DC office by paying some amount to government. They will issue a permit receipt containing the name of the tourists, the places to be visited and vehicle details ; which we need to show at different Army check in camps in-route.
Day 4 - 29th August, Leh to Nubra valley (Diskit/ Hunder) via Khardung-La- 140 Km We hit the trail for the first of our day rides from Leh. We were quite excited since 40 kms into the ride we would hit "The Highest Motorable road in the world - Khardung La – 18,380 Ft." Opinions and facts differ on the "highest" pass and the claimed altitude of 18380 ft, but who cares about all this. Its a really high pass and we were looking forward to it. The ride up Khardungla was quite steep but the road was excellent. We met many bikers and byclists who were equally thrilled at making it to Khardungla top. The first few kilometers down Khardung La was miserable, damaged roads, water crossings, slush and gravel. But a few kms downstream the situation changed dramatically and we got into what seemed like the second phase of our trip. Bright and sunny, the bluest skies yet and lower altitude stood in stark contrast to the high altitudes we had experienced for the last few days. Khardungla village was breathtaking. We stopped at the next village Khalsar for lunch. A short ride later we were again dumbstruck by the dramatic change in scenery, we were in the middle of a high altitude desert complete with sand dunes nestled between ice capped mountains...these were the Sand Dunes of Hunder. We reached Diskit village at after noon at around 4 p.m. after check in Hotel, we left for Buddha Temple Situated at Diskit. The Nature looks very bright, Sun was about to set down. The whole scene was breath taking. The greenery view from the temple is just speechless. Further we visited Hunder – The cold Desert which is famous for Double Hump camel. That night we partied hard in the resort - no issues with oxygen levels, altitude etc. after all we had got acclimatized!!
Day 5 - 30th August – Nubra to Leh & Leh to Pangong-Tso (416 Km) Early morning after breakfast we checked out our hotel and started our return journey to LEH, unfortunately we have to take the same route via Khardung-La instead of via Wari-La just due to carrier of one of our bike is fully broked and we need to re weld it for the further journey and the welding shop is only available at Leh. 4 hrs later we reached Leh and rectified the problem with our bike, we also did some preventive maintenance of our bikes like engine oil top up, break tightening etc. So, after taking lunch we left for our next destination i.e. The famous Pangong Tso Lake via Shakti, Chang-La and Durbuk village. The run to Pangong would take us through Chang La (Third Highest Pass in the World) - one of the steepest climbs and most enjoyable in the region. The climb up was quite picturesque - its one of the only passes where you could see almost the entire climb from way below. The way to Chang-La is quite good rather than few Km on the top of the pass. But the Road Just after crossing the Chang-La top was drastically bad, full of slippery stones, broken road in between due to water flow which creates a nice and adventurous ride, problematic as well. There was some wildlife to be seen on the way, marmots, wild horses and yaks. Finally after a 6 hrs of ride we reached at Pangong Lake just before sunset and believe me the first view of the lake is breath taking like some blue line in between brown hills. Awesome feeling That night at the Banks of Pangong was quite fun; It was too cold there; we were put up in Tents and had a gala time around a Bonfire after dinner. But later in the night, the temperatures dropped substantially and we endured a situation where we need oxygen cylinders! It was too cold to sleep inside the tent that to inside our sleeping bags fully closed. The wind velocity is very high which feels like it will blow off our tent too but it wont happen as we were lucky.
Day 6 - 31st August – Pangong-Tso to Upusi (325 Km) via Tangtse - Chang La - Sakti - Karu Next day we experienced the sun rise at Pangong. So after almost 1 year I was at the same place where I implemented a plan of bike trip of Ladakh; inspired by that foreigner gentleman ( A true Rider). The amazing blue of water was just awesome. Color changing shades of water as the weather changes is just beautiful and amazing. We reached to 3 Idiots point for our photo shoot. We clicked loads of photographs. After that we packed up out tents and luggage and left for Leh at around 10:30 a.m. from the same route. While returning we encountered some problem in our bike. The bike was not performing well. With full accelerator the bike was running on the speed of hardly 25 Km/h. But somehow we reached upto Chang-La, we changed our spark plugs, clean the air filter and did some necessary maintenance and after Chang-La it was a smooth ride. We reached Upusi at around 6:00 p.m. at evening and hired a dormitory tent for our night out. Upusi is a small village at the bank of Indus River. Less clouded but most facilities are available there. We were quite tired, so we slept early after taking dinner, because we have to leave early morning for Sarchu/Jispa.
Day 7 – 1st September – Upusi to Jispa (280 Km) So now we are on our way back to Manali, we dumped the plan of going to Tso-Moriri because one of our friends had some problem in his home and he has to return back as soon as possible. So we left Upusi at early morning, It was very cold out there. Frankly we couldn't drive our bike because our hands were frozen. We have to pass the 1st huddle on our route i.e. Tanglang-La pass. Some how we manage to pass the Thanlgang-La on freezing temp i.e. 0 deg. But after Tangang-La the weather changes drastically, and again we are on the famous More Plain, We experienced splendid ride once again at the speed of 80-90 Km/hr on that flat road and reached PANG around 11 a.m. After taking some snacks we hit the road back and now our next destination was Sarchu where we decided to take lunch. But It's a true saying that whenever you planned something, it will not execute on the way u planned. A problem will occur, and then that something happened to us also; just after passing the Gata Loops one of our bike got punctured and we were like OMG. Now in the last 7 days 1st time we experienced things are going against our plan. But wait………. Not to worry, we had all the necessary tools required to repair puncture, we successfully changed the back tire tube after 2 hrs. It was really a good and tiring experience. It was 3 at noon and we were still 50 km behind Sarchu. We plan till Jispa. My friends told me that to stay in Sarchu but being the captain of the trip I decided to make it upto Jispa. We have to pass Baralacha-La pass in between. Without taking lunch we rushed to the road to make it. After 2 hrs of ride we passed the Baralacha Pass and rechecked our tyre pressure at Zingzingbar (The only puncture making shop in between Jispa and Karu). Sun was about to set and we were 30 Km behind Jispa. We rushed to the road again and reached Jispa at 7 p.m. and took the same tent which we hired while previously. We did it once again…… It was a great feeling and I told to my friend that "1 baar jo maine commitment kar di …………" That night was also tiring one, so after taking dinner we went to our tent and slept well.
Day 8 – 2nd September – Jispa to Manali (140 Km) We woke up at the morning quite late because we were very near to our destination, the only fear is that we have to pass Rohtang again. So after breakfast we left our camp at around 10 a.m. and reached Keylong by 11 a.m. This time its raining on Rohtang, fully cloudy, visibility is almost zero meter. But we enjoyed the ride a lot, nice experience. Due to rain roads condition were become poorer, full of mud and sludge but again thrill is a part of adventure. After 3 hr ride from Rohtang top we reached Manali at last at 6 p.m. our destination. We were so happy to complete our journey which is like our dream come true like situation. We check in our hotel in evening, did some shopping in local market at night and celebrate our trip success at night with drinks unfortunately hard drink.
Day 9 – 3nd September – Manali and Solang Valley Visit (50 Km); Manali to Delhi (545 Km) We woke up quite late due to hang over. Then we visited various places in Manali like Hadimba temple, Solang valley, Naggar and The Manali Gompa. We did paragliding at Solang valley. After that we returned our bike to the concerned place, clear all the payment and bill and in the evening we left for Delhi via Bus with lots of adventurous, memorable and thrilling moments which atleast I am not going to forget throughout my life. Finally we reached Delhi at 10 a.m. on 4th of September after a whole night drive via Kullu, Mandi, Chandigarh, Sonipat, Panipat . It's the end of the journey but for me it's MY NEVER ENDING JOURNEY TO LADAKH once again which is for me is really a HEAVEN on EARTH. Trip Summary - • Distance Covered by Bike - 1800 Km (From Manali & back) • Distance Covered by Bus – 1090 Km (From Delhi & back) • Major Places Visited – Kullu, Manali, Keylong, Jispa, Darcha, Zingzingbar, Sarchu, Pang, Leh, Pullu, Diskit, Hunder, Panamik, Shakti, Pangong-Tso, Magnetic Hill, and Upusi. • Major Passes Enroute – 1. Rohtang-La - 13000 Ft. 2. Baralacha-La – 16000 Ft. 3. Naki-La – 15800 Ft. 4. Lachung-La – 16300 Ft. 5. Tanglang-La – 17582 Ft. (World's 2nd Highest Pass) 6. Chang-La – 17580 Ft. (World's 3rd Highest Pass) 7. Khardung-La – 18380 Ft. (World's Highest Motorable Road)
Note - For more Travel Tale and Photos by me u can reach on my Facebook id https://www.facebook.com/himanshu.ranjan99