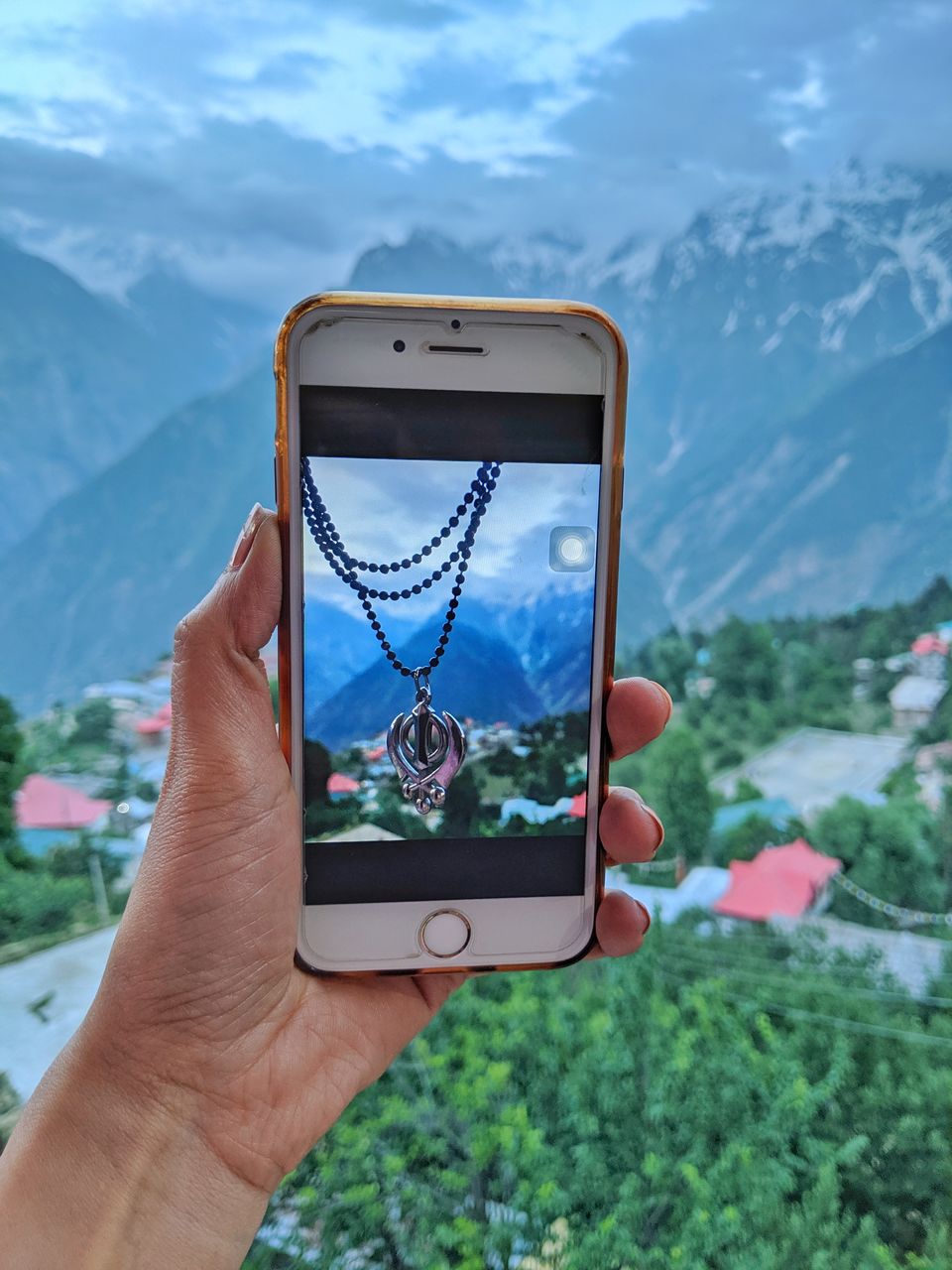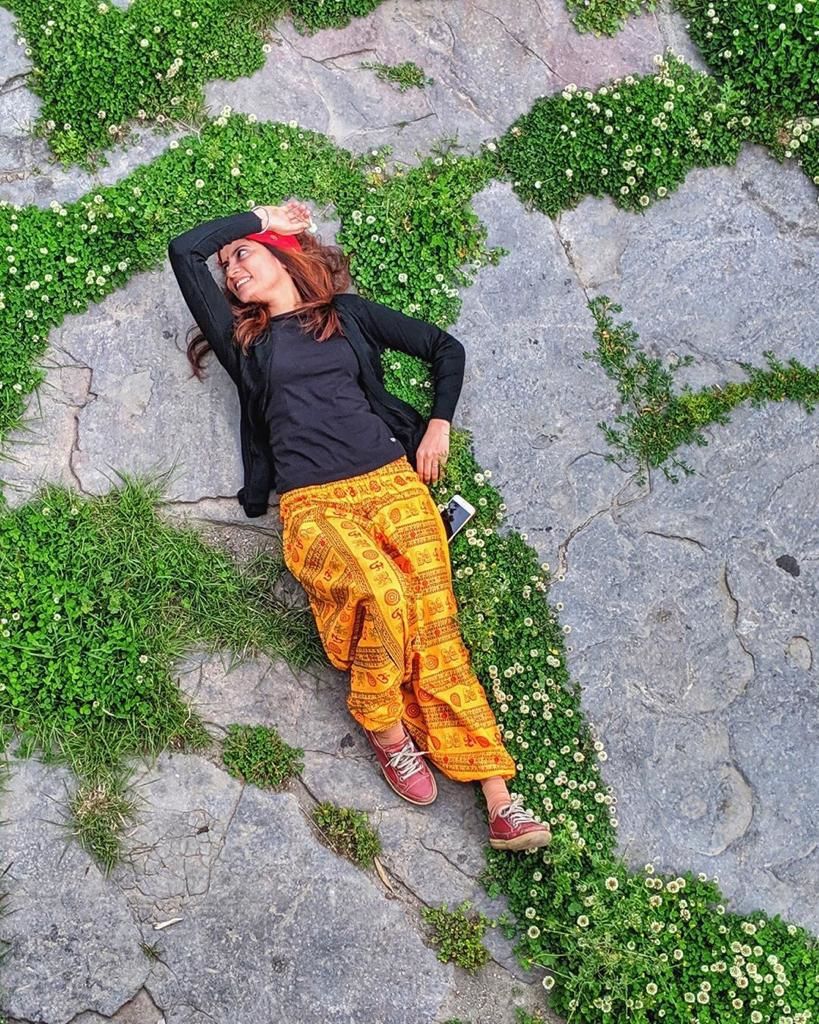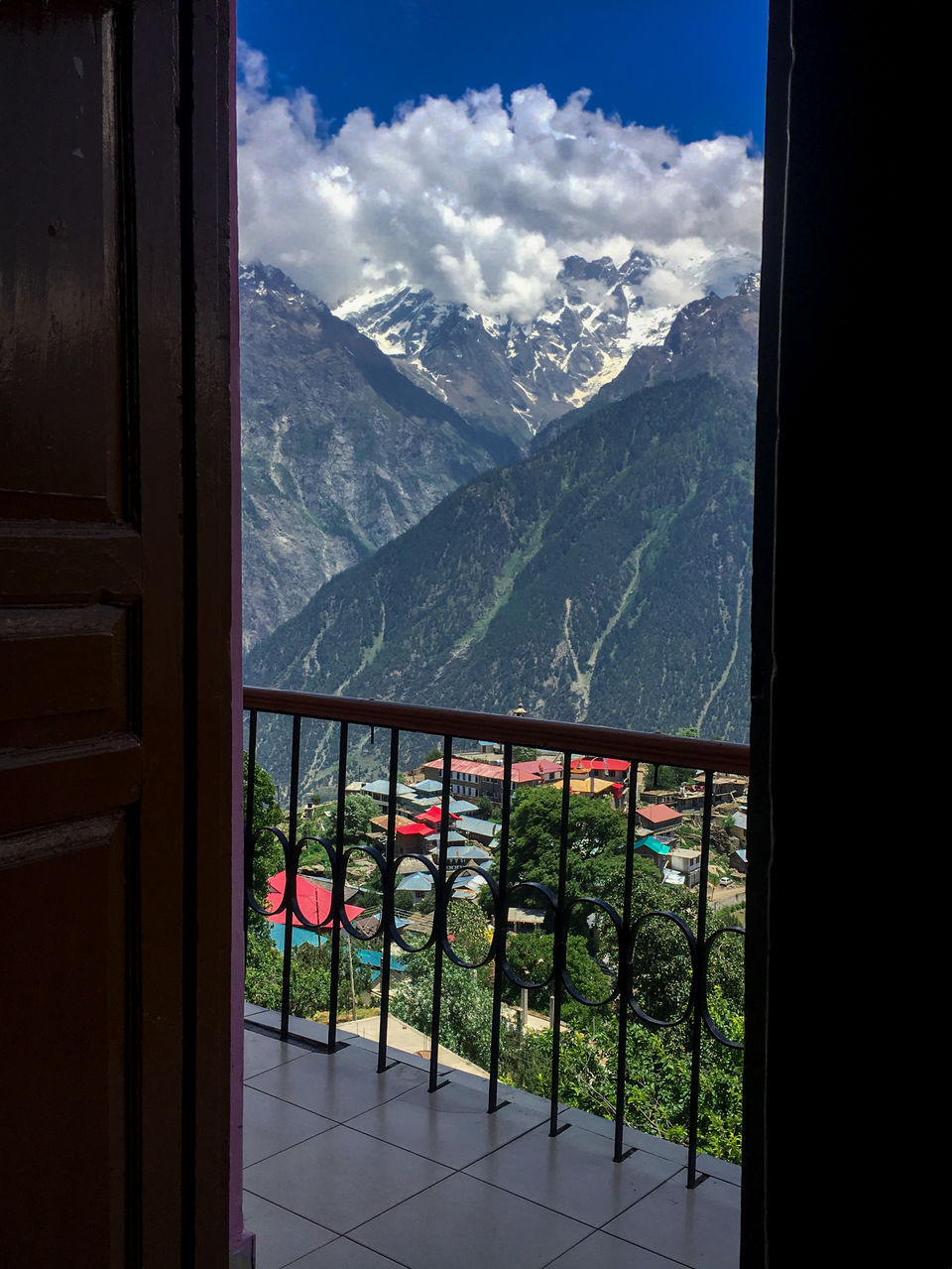 Next day, a much sunnier and brighter day welcomed me in the morning. It was a petite village but significantly beautiful to be get lost, and that's exactly what I was planning for today. I slipped out of my bed, today my feet were not freezing. I absorbed some sunlight while having my tea without being getting worried about this happy tan. As it was my last day of the trip hence I didn't want to miss anything.
I started my day with clicking Kalpa's beauty inch by inch. I roamed around on those narrow lanes and my camera couldn't able to stop clicking pictures of those colorful houses, the snow capped mountains, the young friends and the old experienced faces, each second I was falling in love in the beauty of Kalpa a little more. There were handful of travelers, few were enjoying momo's and maggi in the tiny food stalls, kids were returning from their primary school and here I waved back to my friend Kajal who was also coming back from her school. A beautiful monastery was at centre of the village and I could see how happy human were over there being in their simplicity. Kajal and Mahak came back to join me at the monastery and we all headed towards the fort once again. Soon, the blue cotton candies turned into the grey clouds roaring onto us, also they were making faces at me and I kept on staring at them to comprehend their emotions. A sudden hailstorm was a gift later on. We all took the shelter under the tin shed and enjoyed the nature's music thoroughly.
Later, we all head back towards the village lanes. No trip ends without pahaad wali Maggi and Momos and that too when its raining. So we all partially drenched friends had our hot cup of chai along with the Maggi and Momos. Thanks to Kajal, Mehak and Pihu who accompanied me and gave me the reason to come back again. A bid a goodbye to Kalpa and my friends with a warm Hug!!
How to reach Kalpa, Himachal Pradesh from Delhi?
There are very few buses from ISBT to Reckong Peo directly. You can take a bus from ISBT to Chandigarh, from chandigarh there are HRTC buses runs till Reckong peo. Kalpa is just 10kms from Reckong peo so you can take a local bus which runs and cost only Rs.10-20.
Places to visit in and near Kalpa:
Visit Roghi Village, Kinnaur Kailash, Suicide Point, Narayan Nagini Temple, Sapni fort, Chakka Trek, Batseri Vilage
Best Time to Visit Kalpa:
Summer Season (April-June):
Kalpa is best visited during the summers. With the temperatures ranging between 8°C and 24°C, the weather in Kalpa remains pleasant during this time. The sky remains clear during these months and thus, it is the perfect time to behold the sight of the Kinnaur-Kailash range.
Monsoon Season (July-September):
The Kinnaur district experiences moderate to heavy rainfall from July to September. With unpredictable and torrential rains, the road leading to Kalpa becomes very prone to landslides. However, during the monsoons, this region becomes a photographer's delight with its pristine atmosphere and lush green landscape. It is adviced to check the weather forecast before planning a trip to Kalpa in monsoon.
Winter Season (October-February):
During the initial winter month of October, the entire village takes on different shades of red.