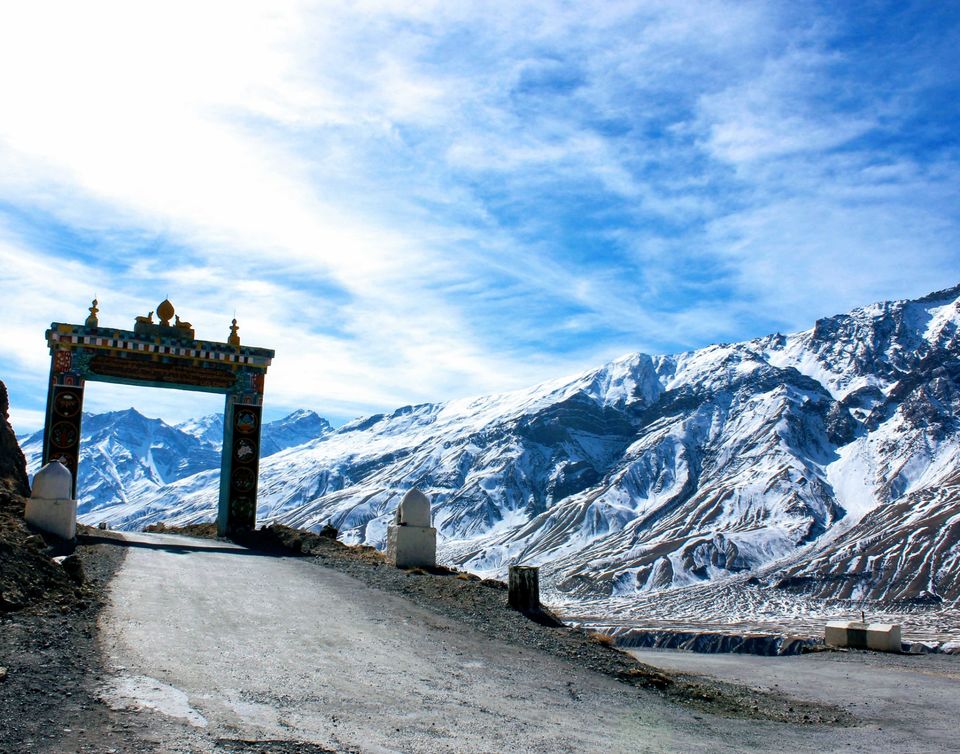 Spiti Valley: A trip to rediscover and unlimit myself
Hidden in trans Himalaya range between Tibet and Ladakh, situated in indian state of Himachal Pradesh, Spiti is perfect spot for explorer and peace lovers.
My trip to spiti was a completely unplanned with no pre hotel and return booking and that was the most important reason for making it worthwhile and memorable.
By the way, this was also an strictly unapproved trip by my family since Spiti is not recommended for winters.
Winter in Spiti is extremely harsh and temperature is known to sometimes fall to -40 degrees Celsius. there is no running water in the taps. Hotels are closed,only limited home-stay are available with dry toilets, limited food availability and bus services are also unpredictable due to bad weather and uncleard road because of heavy snowfall.
But over to it, to witness and explore the White Spiti and real Spitian culture was all I wanted which get hidden from regular traveller in tourist season.
My 8-day solo trip (without bringing along people we already knew) to spiti started from ISBT Kashmir gate on 25th Jan 2018.
Itiniary of trip-
Delhi to Shimla
Started from ISBT Delhi at 11:00pm and reached Shimla on day 2 at 7:00am
Shimla to Reckong Peo:
Took the bus from ISBT Shimla at 7:30am and reached Reckong Peo at 7:00pm evening. Stayed in Reckong Peo in night.
Reckong Peo to Kaza via Tabo
Caught Bus from Reackong Peo at 7:00 Am (only bus to Kaza on daily basis) and reached Kaza at 5:00pm. Searched and Stayed in Homestay in Kaza.
Kaza- key- Kibber-komic-Langza-chicham-hikkim-Kaza;
Hired a taxi and Explored Key Monastery,Kibber,Chicham Bridge, Langza, Hikkim and back to Kaza.
Couldnt go heaven lake called Chandra taal as road was closed.
Explored local Kaza
Visited Kaza Monastery, spiti river, local school and market.
Kaza- Reckong Peo-Kalpa
Took bus at 7:00Am from Kaza (only bus service from Kaza to Peo on daily basis) and reached Kalpa at 7:00 pm via Peo.
Managed to get hotel in Kalpa after several unsuccessful attempts (that was really a tough tino local conveince from Kalpa to Peo. Took only bus to Chandigarh from Reckong Peo at 3:00pm
Kalpa-Roghi-kalpa-reckong peo- shimla-Chandigarh
Did trek from kalpa to Village Roghi and back to Kalpa, visited suicide point, famous Roghi temple , Kalpa monastery, witnessed divine & glorious view of Kinnaur Kailash' valley.
Chandigarh- Delhi
Reached Chandigarh late night 2:00am and took direct bus to ISBT Delhi
me) since hotels and home stays were closed in winter there.
Took lift to reach Reckong Peo since there was
.
From Delhi It was an amazing, tiring yet fulfilling journey to Kaza.
At reckong peo bus stand, I was accompanied with two travel buddies sharing the same destination.
Solo trip taught me to bond with a new set of people who shared same passion, interests and destination.
The most interesting part of this journey was the home-stay. One needs to be welcoming to the idea of living and experiencing rural-life for a day or two without comparing it to the one we lead in our cities.
Spiti is situated at an altitude of 14500 ft. from MSL. I have done high altitude treks before though at one point i suffered with AMS (Altitude mountain sickness) yet I managed to overcome by keep drinking water and deep breathing.
Standing on Chicham bridge and visiting Hikkim was one of proud moment in this journey. Chicham bridge which is known as Asia's highest bridge at altitude of 13600ft above mean sea level and Hikkim which is known for World's highest Post office and one of highest village of world having motorable road.
Of all monasteries i visited, Key monastery was my favourite which is consider to be 1000 years old.
In Spiti one must try to live the experience with all your senses: the sight, sounds, smells, temperature at various times in a day, at various places. Or the cool breeze and harsh sun against your skin at the same time.
it is important that you stay aware of your body's ability to acclimatise and any kind of discomfort must not be ignored.
If you wish to go to Spiti, you must begin by carrying no images and the expectations, this will let you come back with a backpack full of your own set of unforgettable experiences.
I would like to thank my colleague to encourage and insist me to share my travel experience and converting me traveller to storyteller. :)
Looking forward to share my future travel experiences and hear yours.