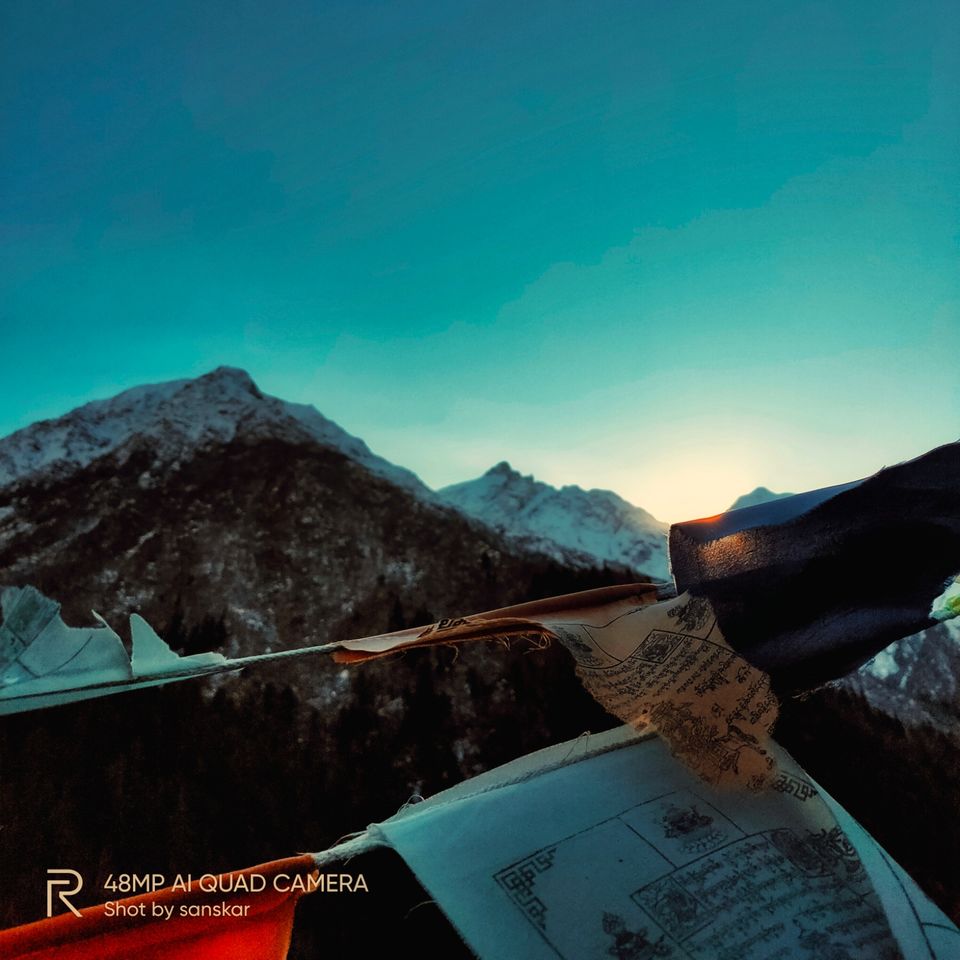 Every time when I go somewhere I try to plan everything and my every minute on that trip is kinda preplanned considering the budget, stay, location, timing and network connection. But this time nothing was planned, I just thought let's go somewhere and the next day I was on the train. I had a critical budget, no plans and had no idea what will happen next.
At that night I booked a ticket to Delhi of next day (Kota-Jansatabdi always has plenty of seats left). Next day I just packed my bag, charged my phone, took necessary documents, and boarded that train and believe me at that time I really didn't know that I will survive or not.
In the next 6 hours, I was in Delhi, bought a general ticket till Ambala Cantt (Sleeper tickets weren't available at that time and also I didn't want to waste more money for a few hour journey). I thought now everything will go smooth but after waiting for 1 hour a train came and when I saw the G.C, I was like what the fuck. It was crowded like hell. This was my first time in G.C and I couldn't board the train because of the crowd. After 10 minutes another train came and without wasting any time I just sneaked into it. Anyhow, I reached Ambala Cantt. After reaching there I opened google maps and found that Ambala-Chandigarh Highway was just next to the exit.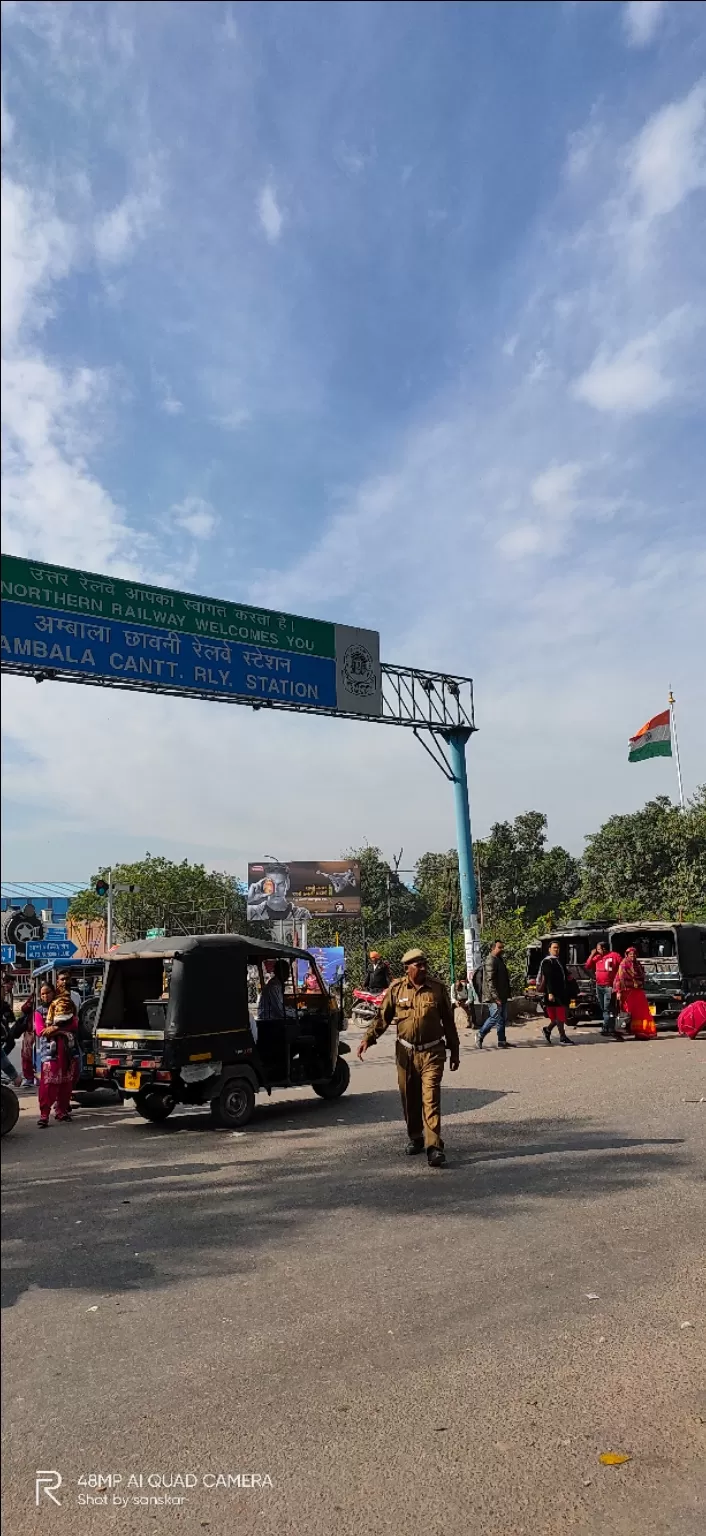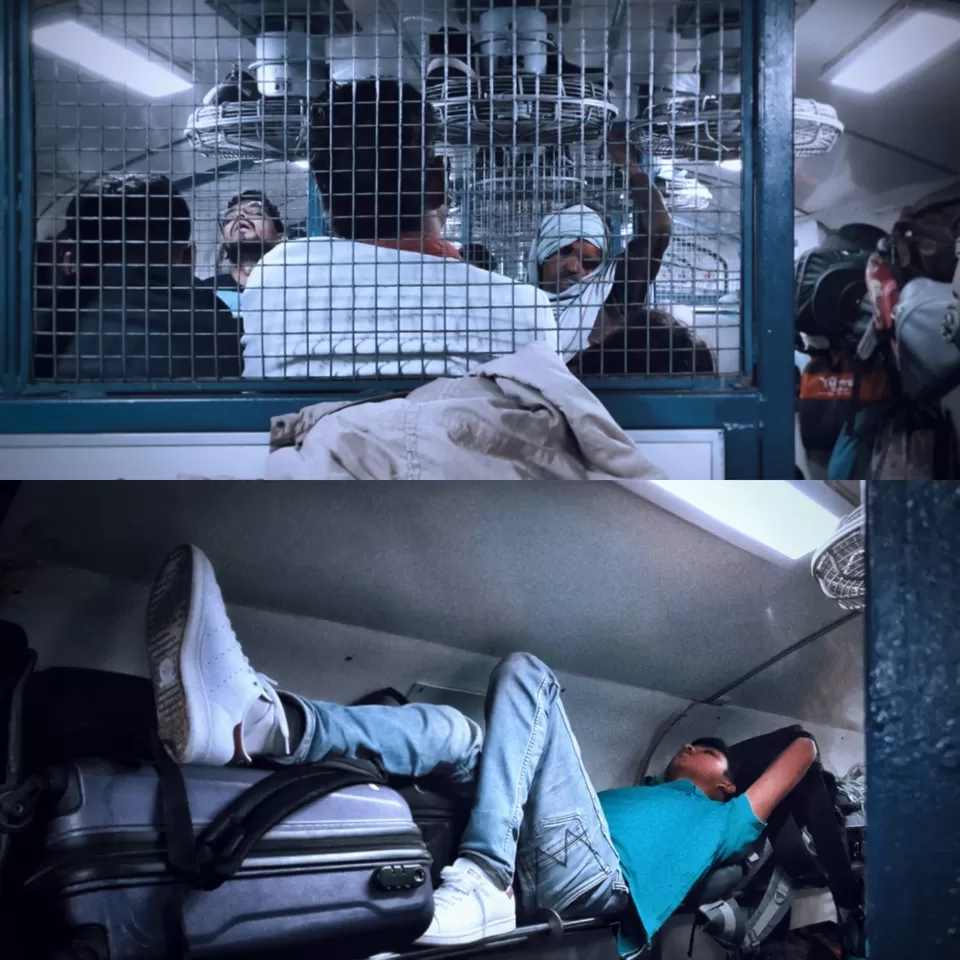 The next thing I knew that I have to go as far as I can go on this highway by taking the lift in order to reach Simla. So, I stood on one side of the road and started asking for a lift. I thought it will be easy and I'll get a lift within 15 minutes as shown in movies. But after struggling for like 2½ hours I was still standing on that spot. I was disappointed and thought let's take the bus, but this was not the way I wanted to travel. Anyhow after ½ hour, a tractor gave me the first lift of my life. I was happy like hell. He gave me lift till next 10 km and after that, I don't know why I started getting lifts. Till Shimla, I had taken more than 10 lifts from the tractor, mini trucks, cars and even bike. The bike owner was kind and after listening to my story, he even asked me for chai-paani (snacks).
However, when I reached Shimla it was evening and luckily I got a mini-truck that was going straight till Rampur-Bushar. It was good for me because it was night and with one lift I was gonna cover long distance. The road was narrow and kinda dangerous and the way he was driving made it more dangerous. But the old Bollywood music playing on his radio, a bottle of coke and cool blowing wind made the journey beautiful.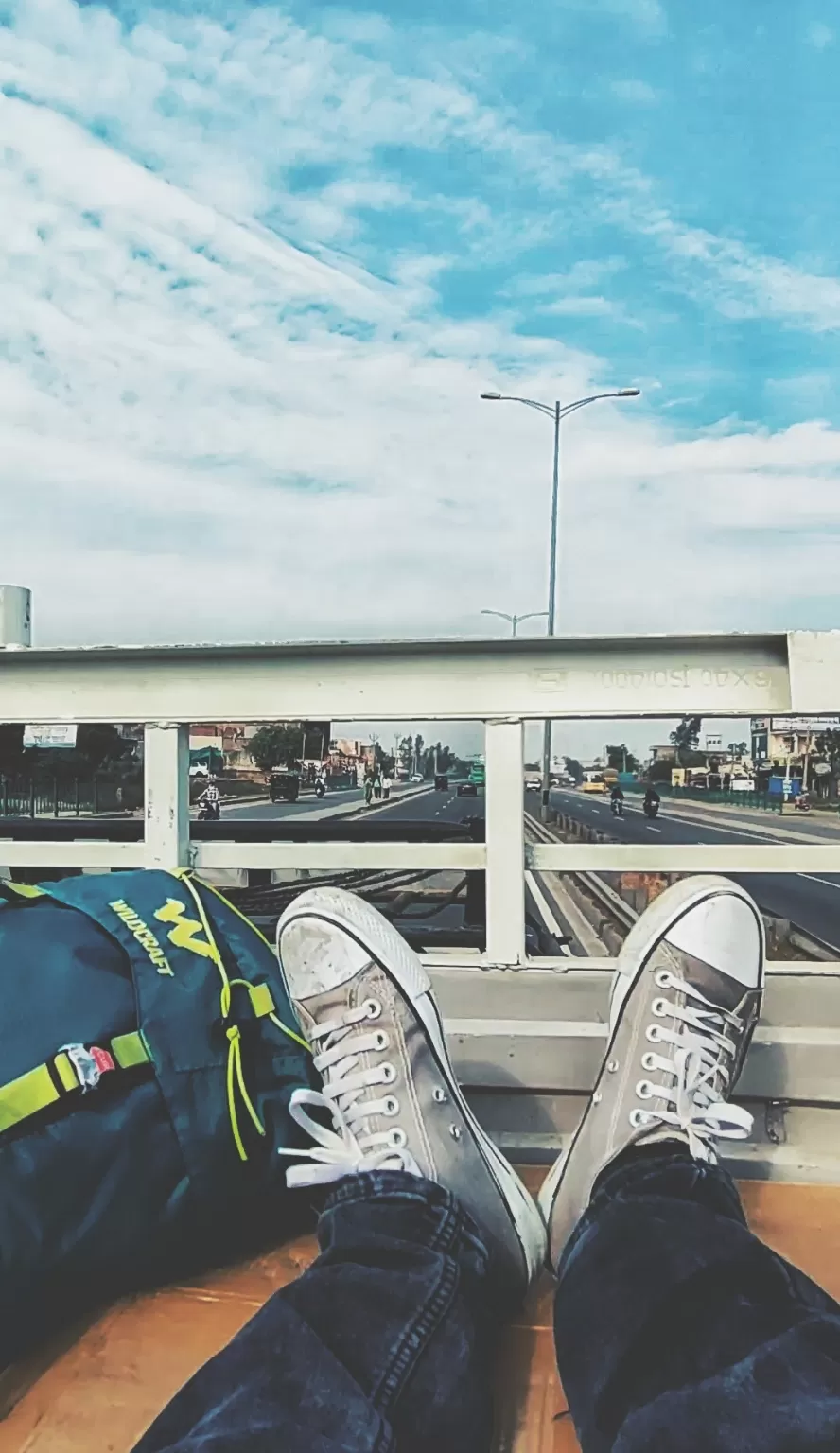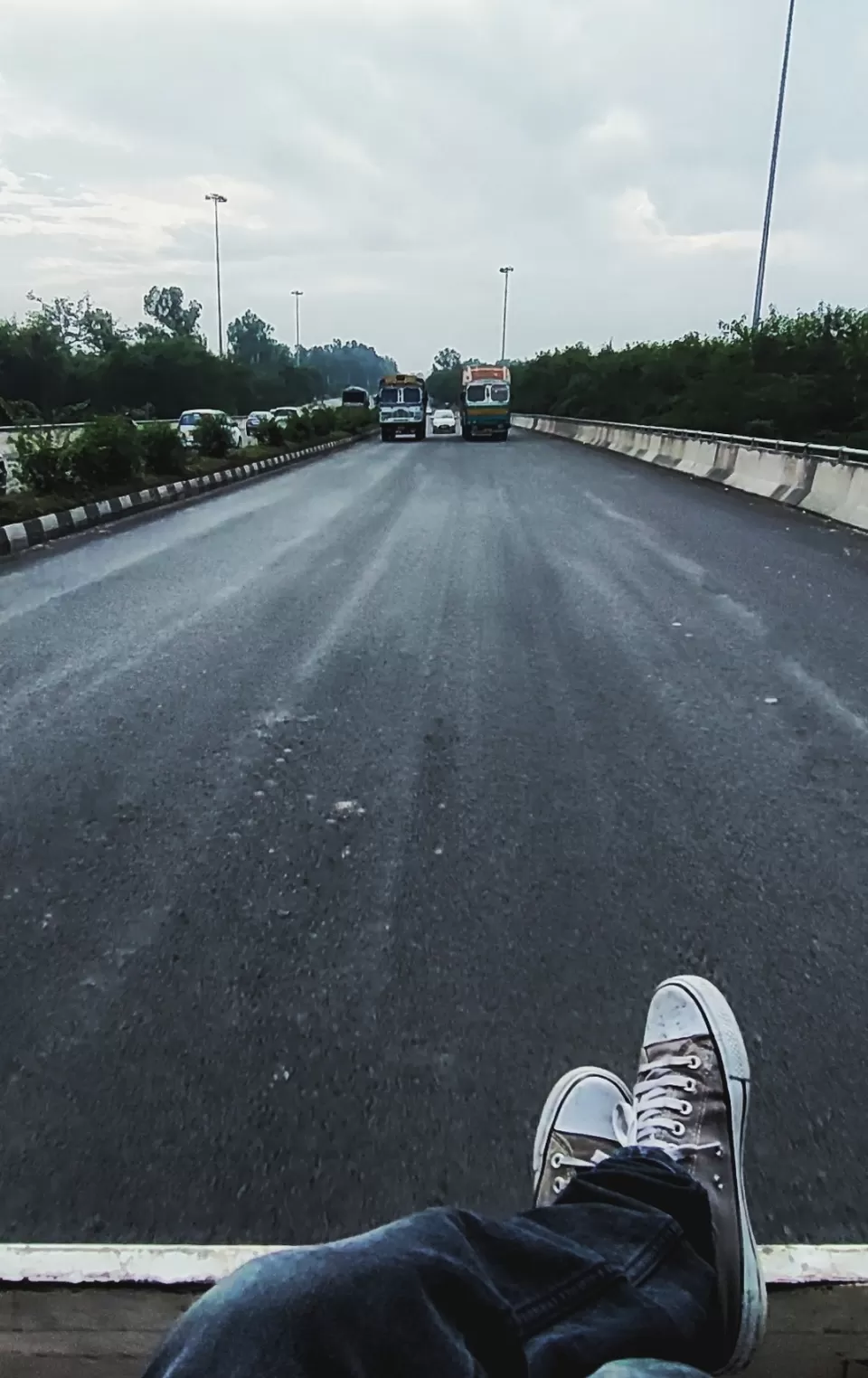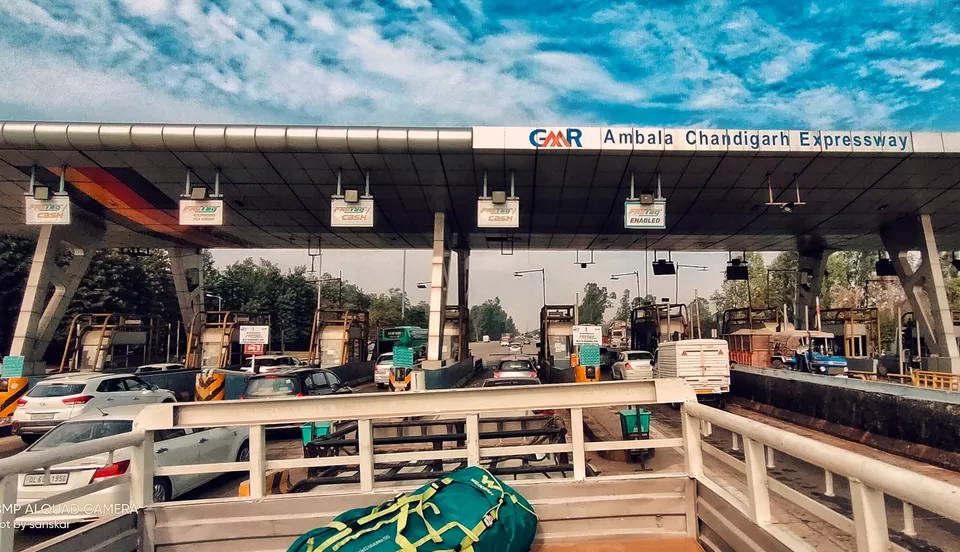 Around 1 AM I was in Rampur. After waiting for around 20 minutes I realised that I'll not get lift till morning as very few vehicles were running and no one was willing to give lift to a stranger in the middle of night. So I boarded on a HRTC bus coming from Shimla that was going till reckong peo.
The bus was scheduled to reach reckong peo around 6 AM but it reached there at 4 in the morning. It was chilling cold (-1° C) and the first thing I did after stepping out of the bus was to wear extra sweaters. After enquiring there I got to know that the first bus that goes to Kalpa starts at 8 AM. I didn't wanted to waste my time so I started hiking toward Kalpa ( 3 km hike). This was a bad decision because it was freezing cold out there and while walking my fingers and toes almost froze, but one good thing happened that I got some good pictures in the way. When I was halfway on my way one police officer gave me lift in bolero. He was going to Kalpa to pick his senior.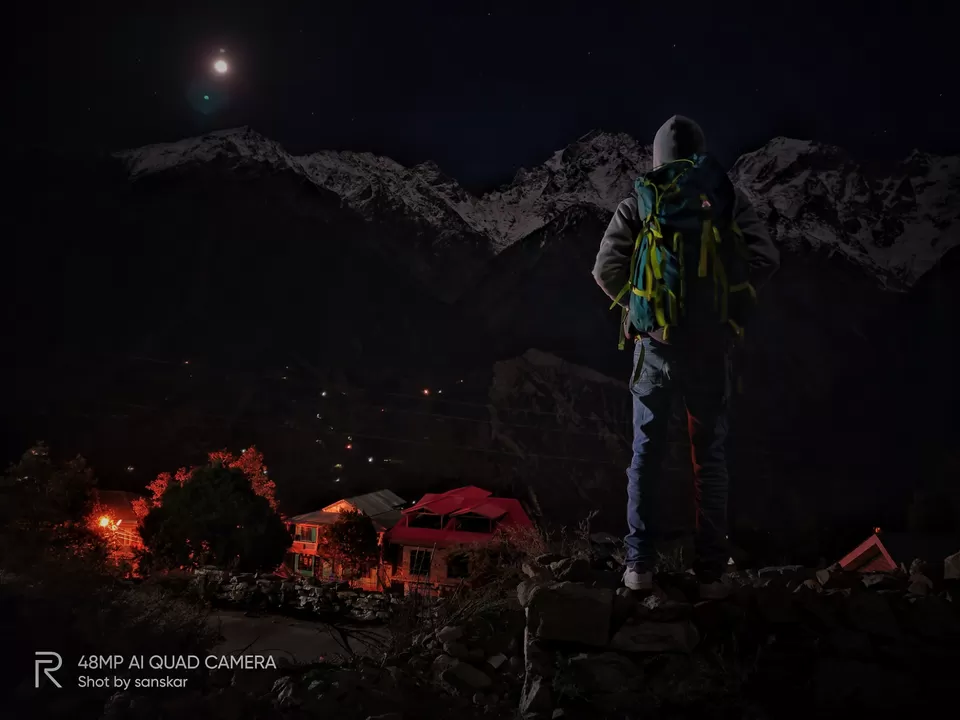 I am writings this blog to give you a detailed travel guide including bus timings,cost, routes, attractions, stay in kinnaur valley and also how i travelled there.
I am dividing this blog into two parts, first will describe how a normal person can travel comfortably in kinnaur valley and second part will tell my story about how i hitchhiked and travelled in this beautiful valley on a critical budget in a unique way.
NORMAL TRAVELLER
You can take bus from New delhi (ISBT kashmiri gate), Chandigarh, Shimla ( lndira Gandhi ISBT) and many more places.
*Direct bus from new delhi till Reckong peo :
Only one HRTC bus 8:10 Pm to 3:00 pm (19 hours) [Rs 860]
*New delhi to shimla ( HRTC and private buses)
[ Rs 440 to 2000 ( on your ease)]
*Shimla to Reckong peo (4-5 buses after 6:00 pm till 11 pm) [Rs 440 HRTC]
You can book or check bus timings on apps like HRTC , Ixigo, paytm, Redbus or you can reach half an hour before bus timings to get tickets from depot.
[Bus timings and prices can change please check before planning]
*Buses from Reckong peo till kalpa starts running from 8 Am and there are many buses after that. You have to get down from Reckong peo bus stand to get that bus.
Around 5 PM I was in Kalpa, the cop dropped me next to the only cafe that was open in the morning. I went inside, ordered tea and some snacks and also asked for a charging point to charge my phone as it was about to die. The owner put out the T.V plug and let me charge my phone that was a very kind gesture. After spending 1 hour there I thanked him and left out to explore the village. When I was exploring the village I got some hippies who were also wandering. After wandering for a few minutes we found a perfect place to shoot and watch the sunrise. It was a roof of a local with no ladders but with bars around it, it was not difficult for us to reach the top. The blowing freezing breeze was making it difficult for us to stay there. I took out my tripod, checked sun position using compass and fixed everything to shoot time-lapse. But after waiting for 1 hour I realised sunrise has already happened and the sun is hiding behind mighty ranges of Kinnaur Kailash and when the sun appears it becomes too shiny to capture it in camera.
My hippie friends suggested me to take a room in "The Fort View" Homestay. They had stayed there last night and it was quite affordable as well as good. After enquiring and bargaining, I got a room for myself. The first thing I did after getting into my room was to turn on the geyser and take a bath. After taking bath I ate some food, watched T.V. and went to visit Kalpa Buddhist Monastery that was just behind my homestay. I spent some time there and then visited the village. In the evening I was a bit tired because I hadn't slept properly for around the last 3 days. I went to a small cafe to eat some snacks. There were some local who were discussing the new project on Sutlej River. I really do not remember what happened next but I left for my room after discussing with them for about 2 hours and drinking 3 cups of tea. As soon as I reached my bed I slept and woke up around 10 AM the next day.
*There are many hotels and homestay available in that area. You can book them online on bookings.com, Ixigo, paytm, mmt, goibibo,trivago etc. If you are going in off season ( October mid to February) Book hotels on the spot because at that time owners are willing to give discounts. ( I got a Rs 1400 (MMT) room in just 650).
THINGS TO DO IN KALPA
(1) kalpa monestry
(2) suicide point
(3) Trek till roghi village
(4) chakka trek
(5) kothi temple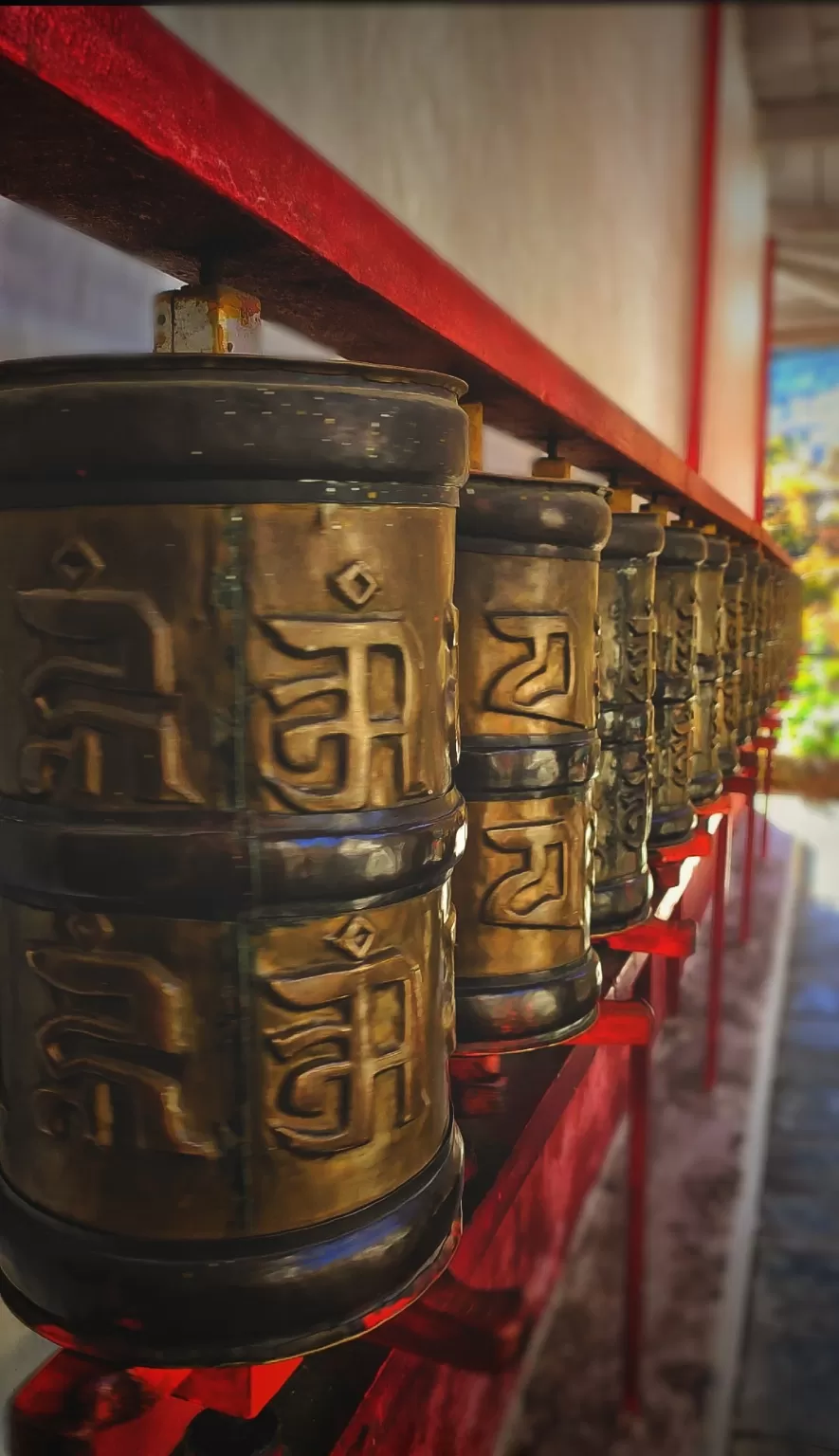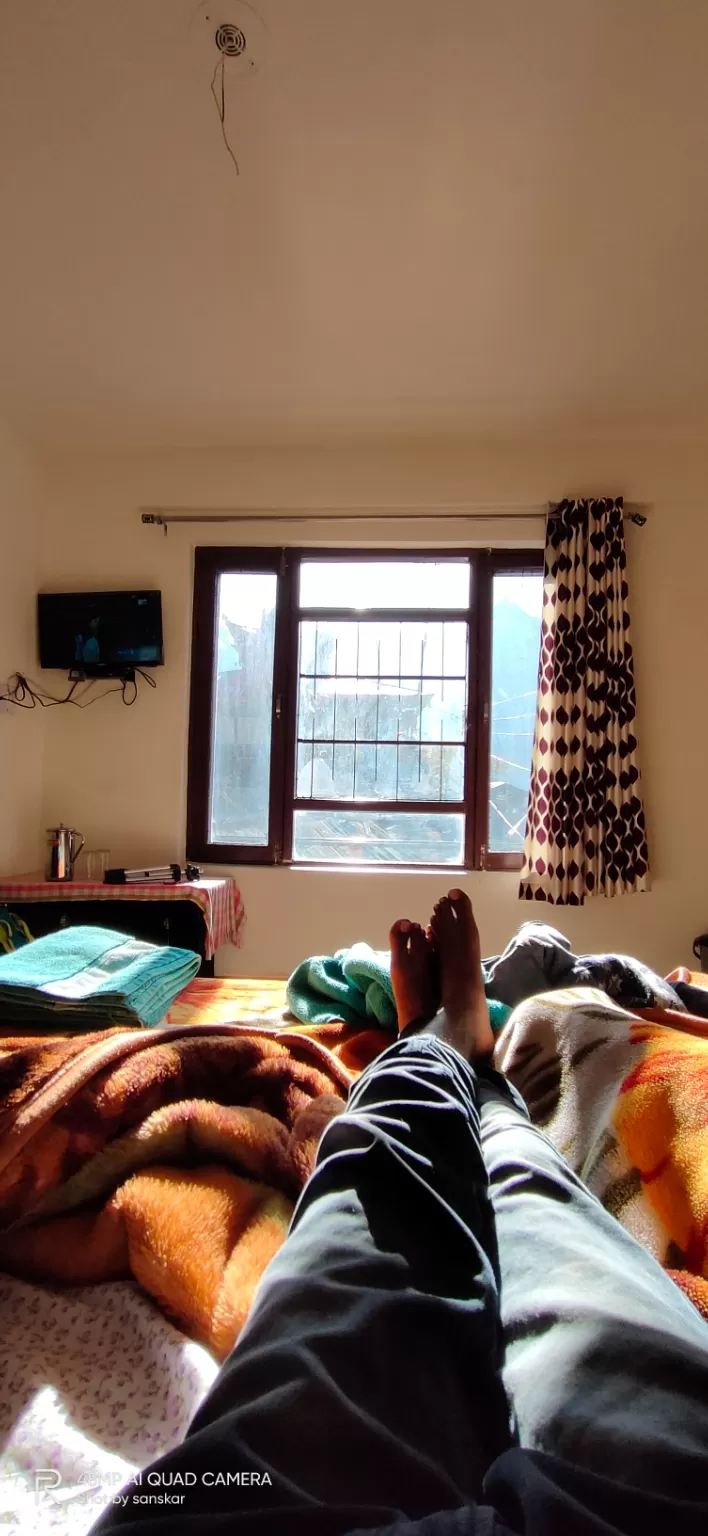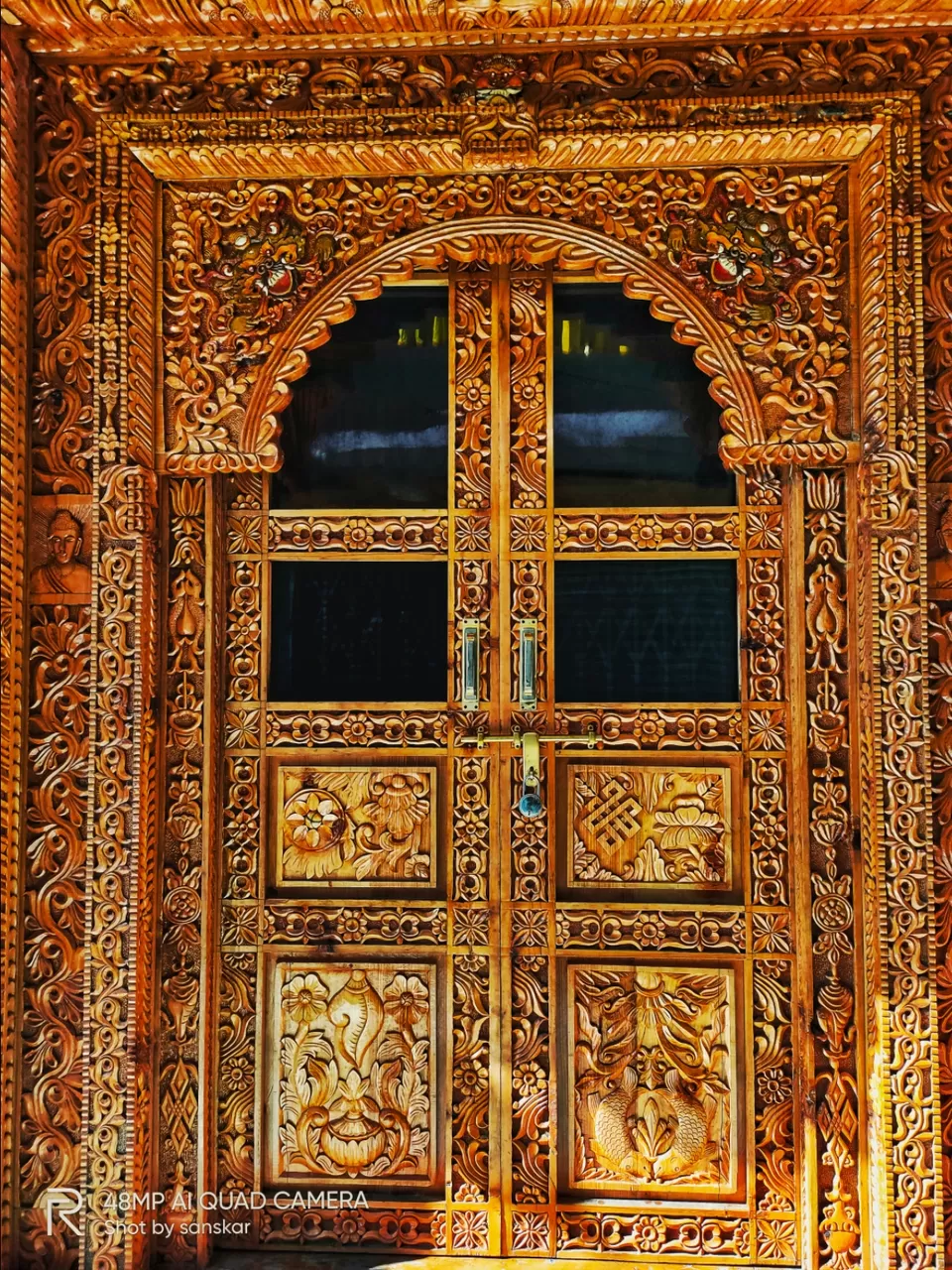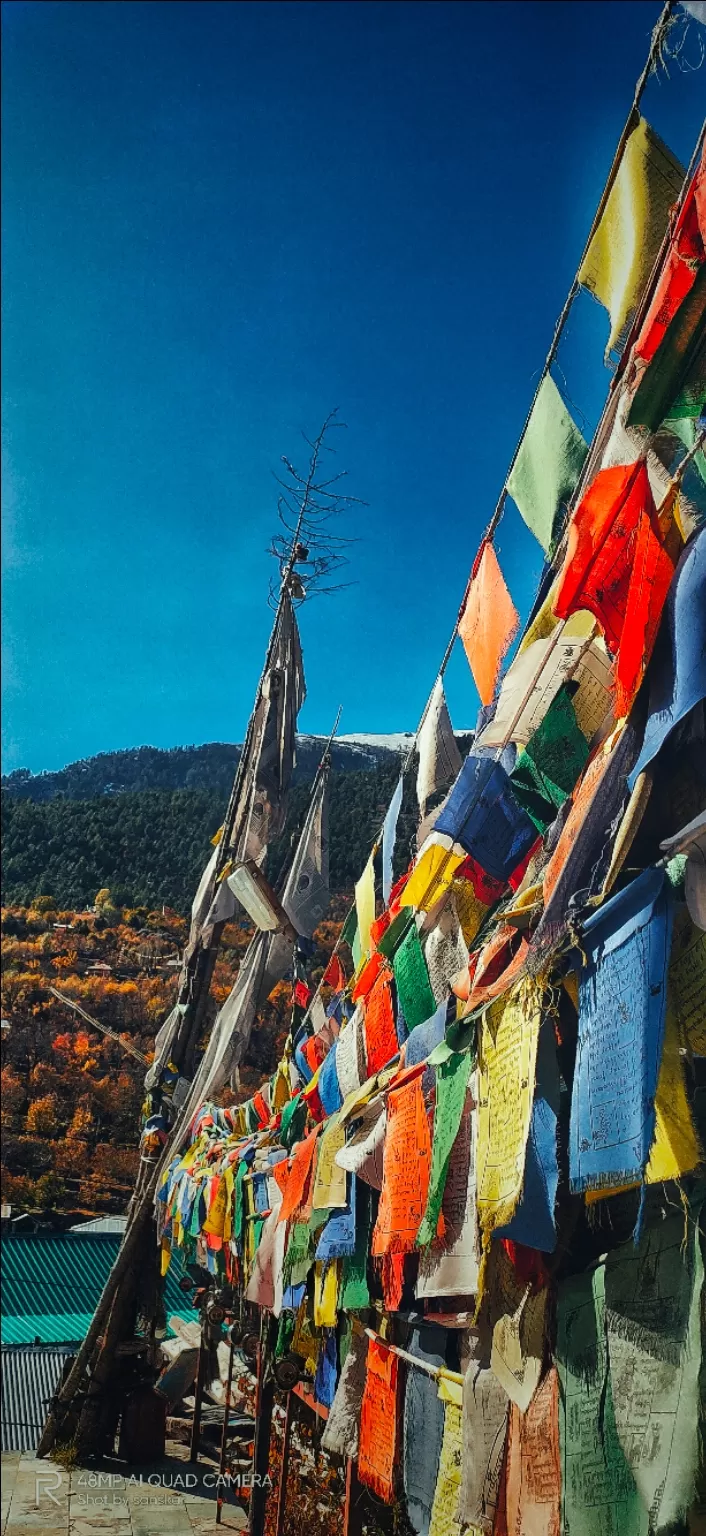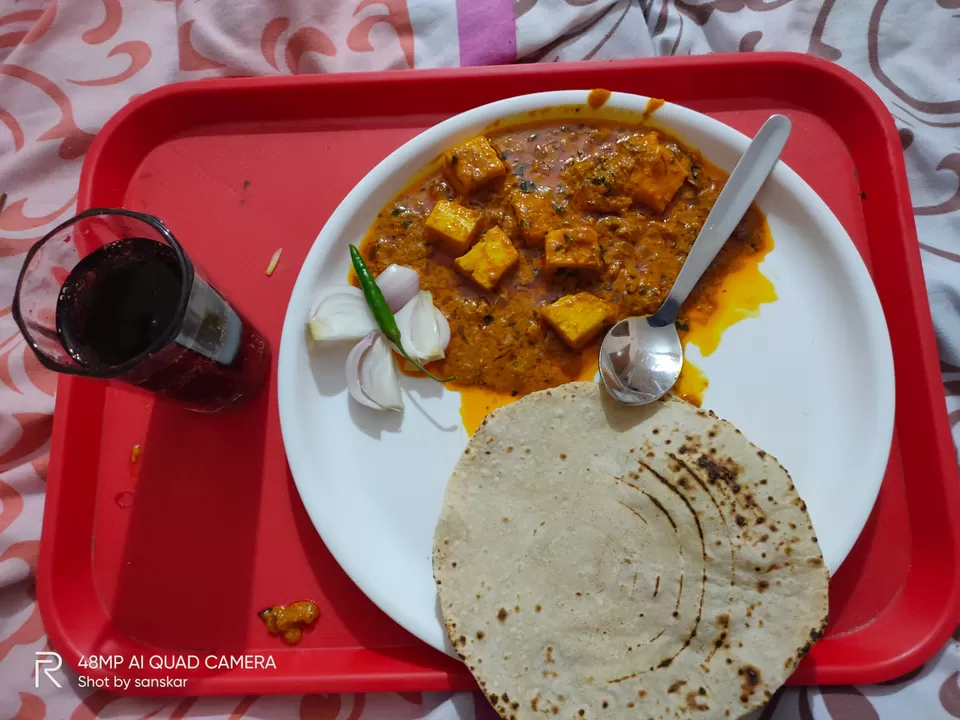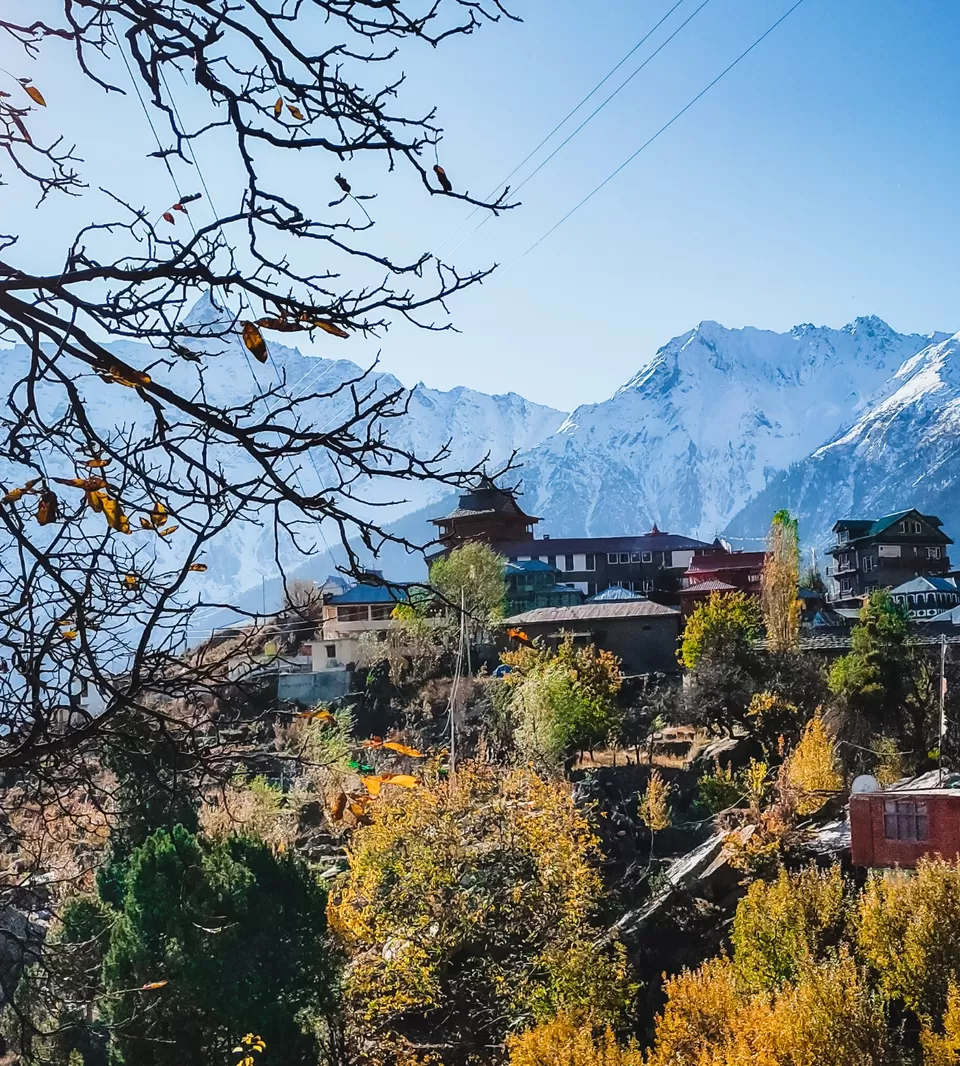 So the next day I started trekking toward Roghi village. It is around 6 km long trek and the famous suicide point comes in the way. The route is narrow, dangerous but damn sexy. It is like you are walking towards heaven. After walking one hour suicide point came and believe me it's overrated. People were taking pictures and then the police came. They cleared the point as it is illegal to stand there. So, anyway I headed on my way and after 2 hours I reached Roghi. After exploring this beautiful village I found that marriage was happening there. The bride's brother also invited me to feast but I refused. After attending the wedding I started coming back towards Kalpa. After reaching Kalpa when I went to a grocery shop to buy coke I met Sandip. He is a good photographer and also owns a homestay in Kinnaur. You can check out his Instagram @confused_launda.
After talking with him I came back to my cosy bed. I thought I will edit some photos but after one hour I slept.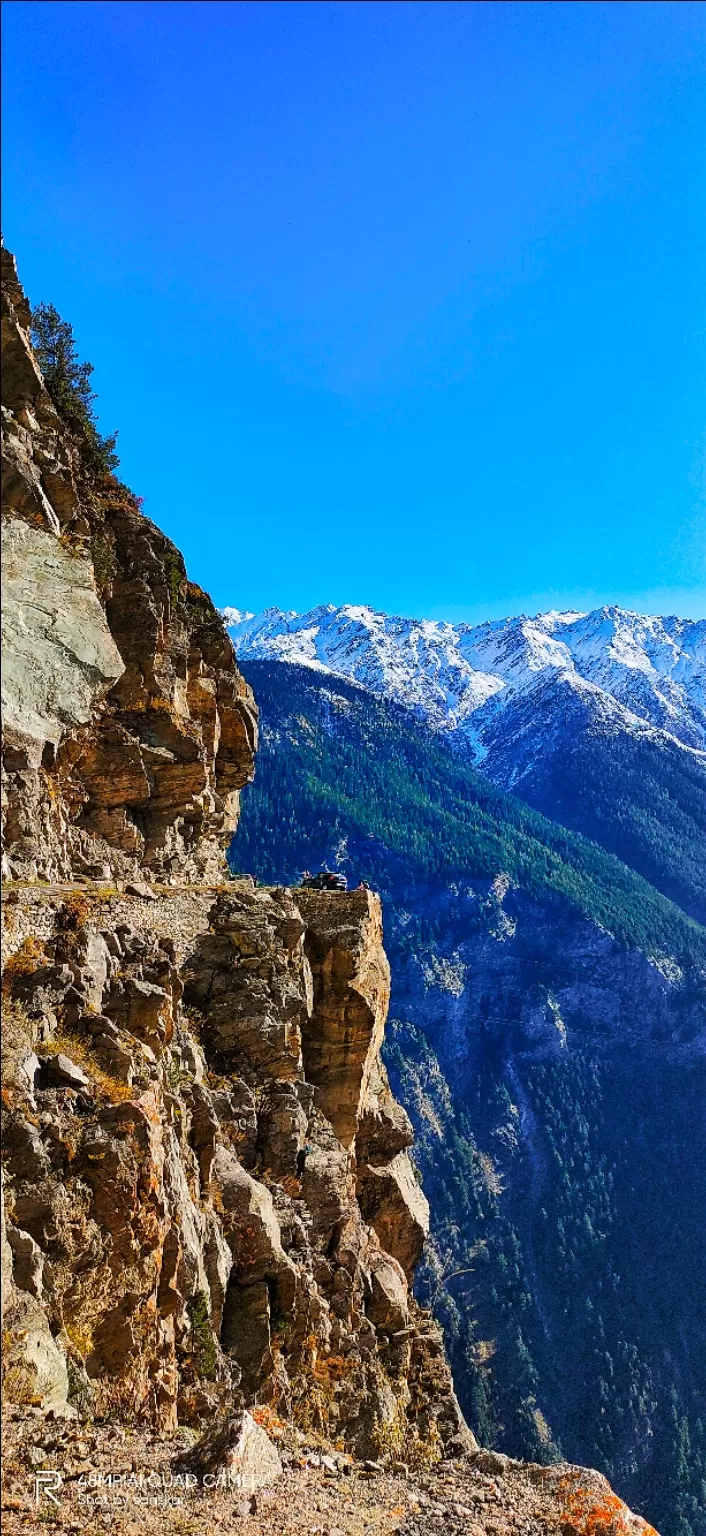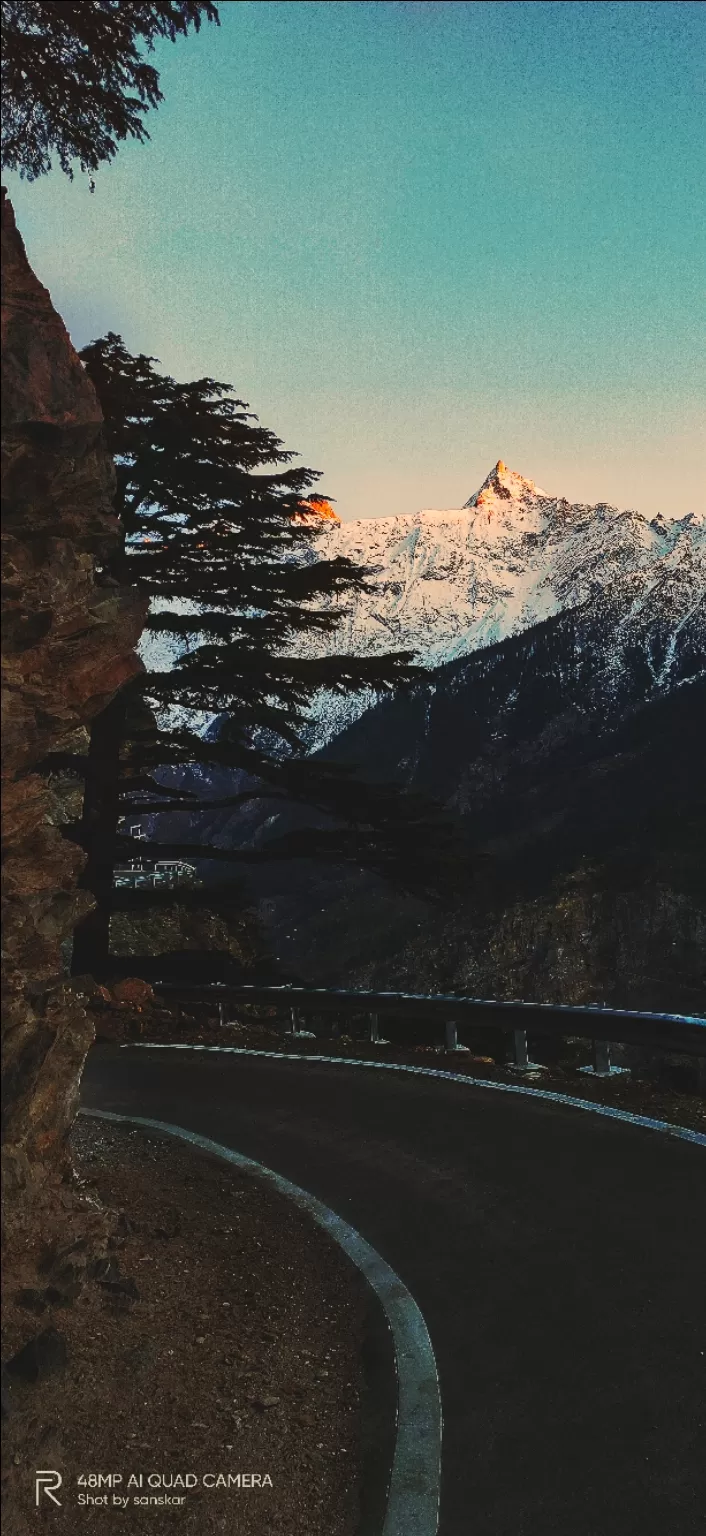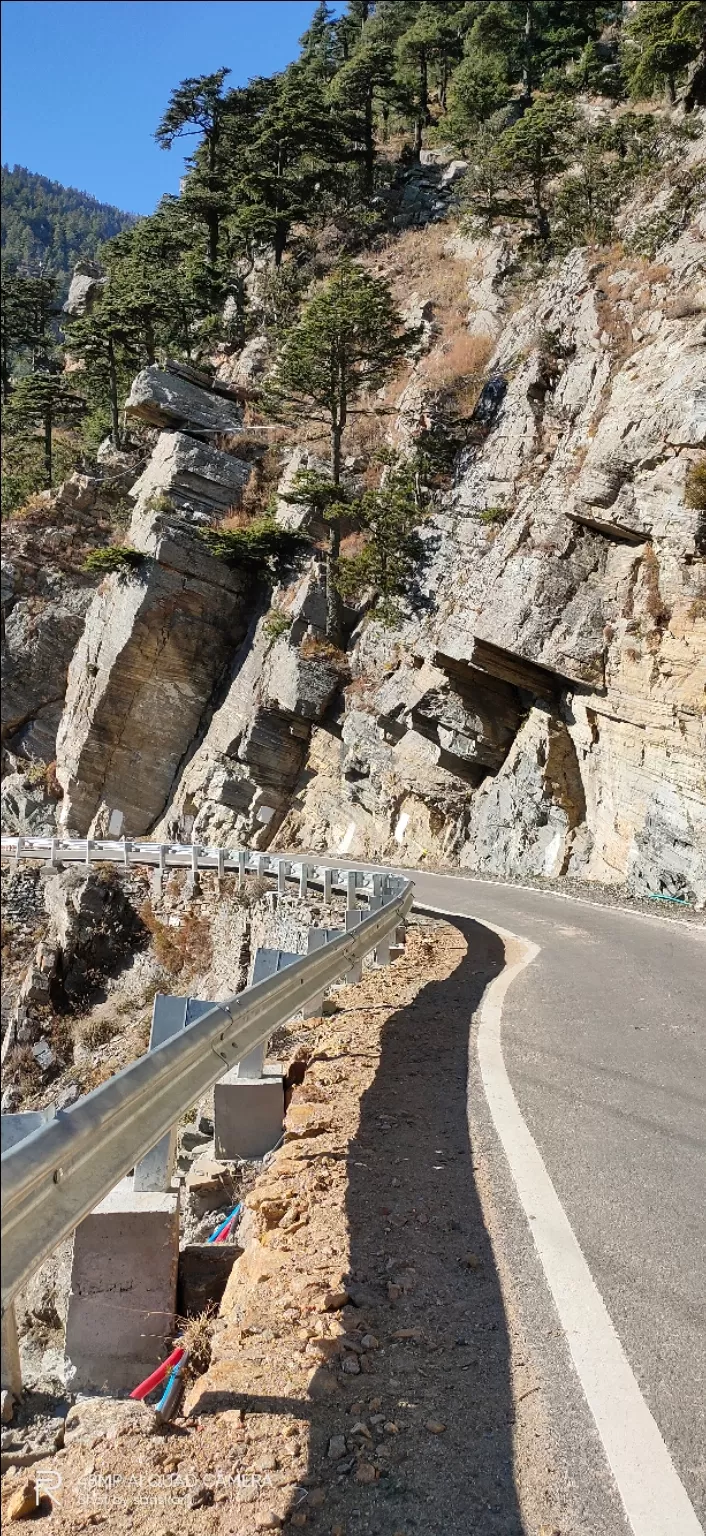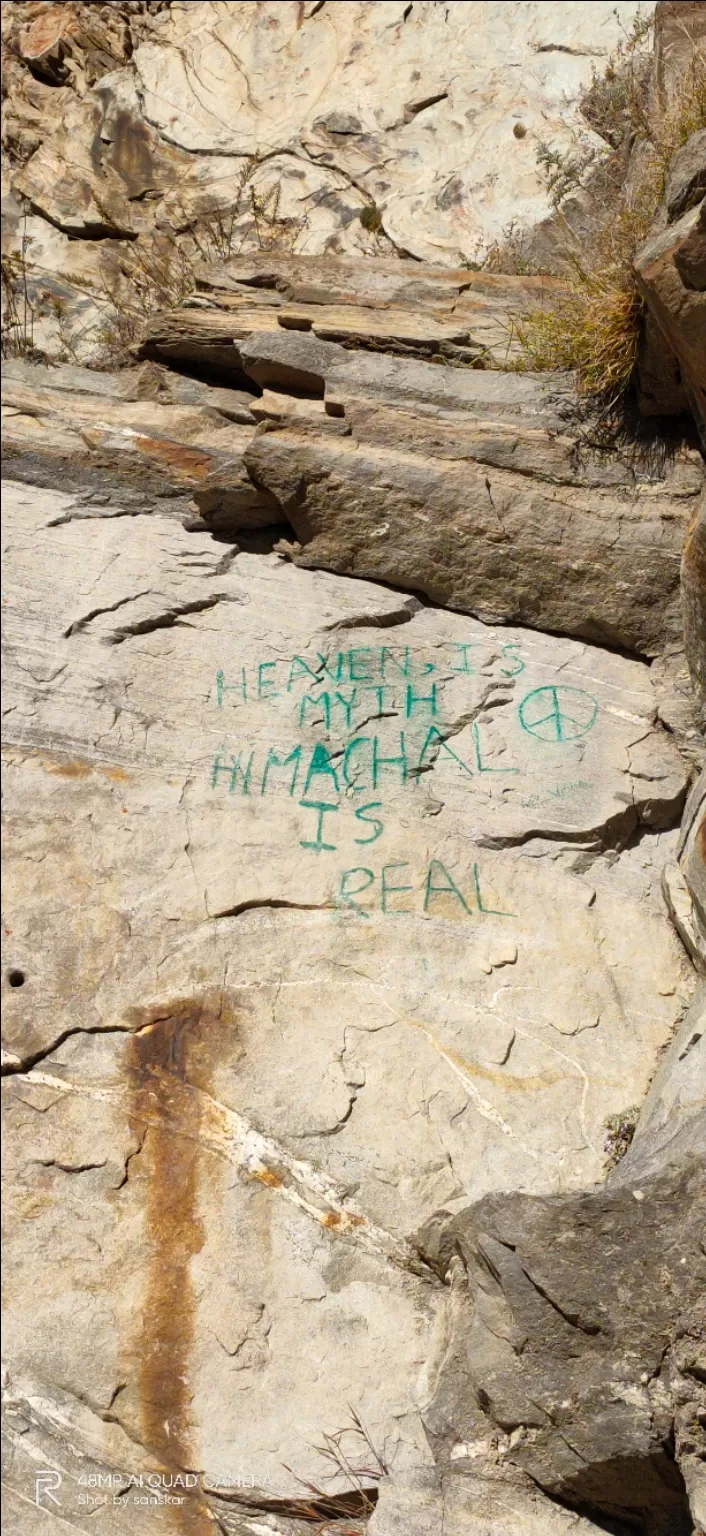 *There are a few homestays in kalpa including "Roghi heights" . If you are willing , you can stay there.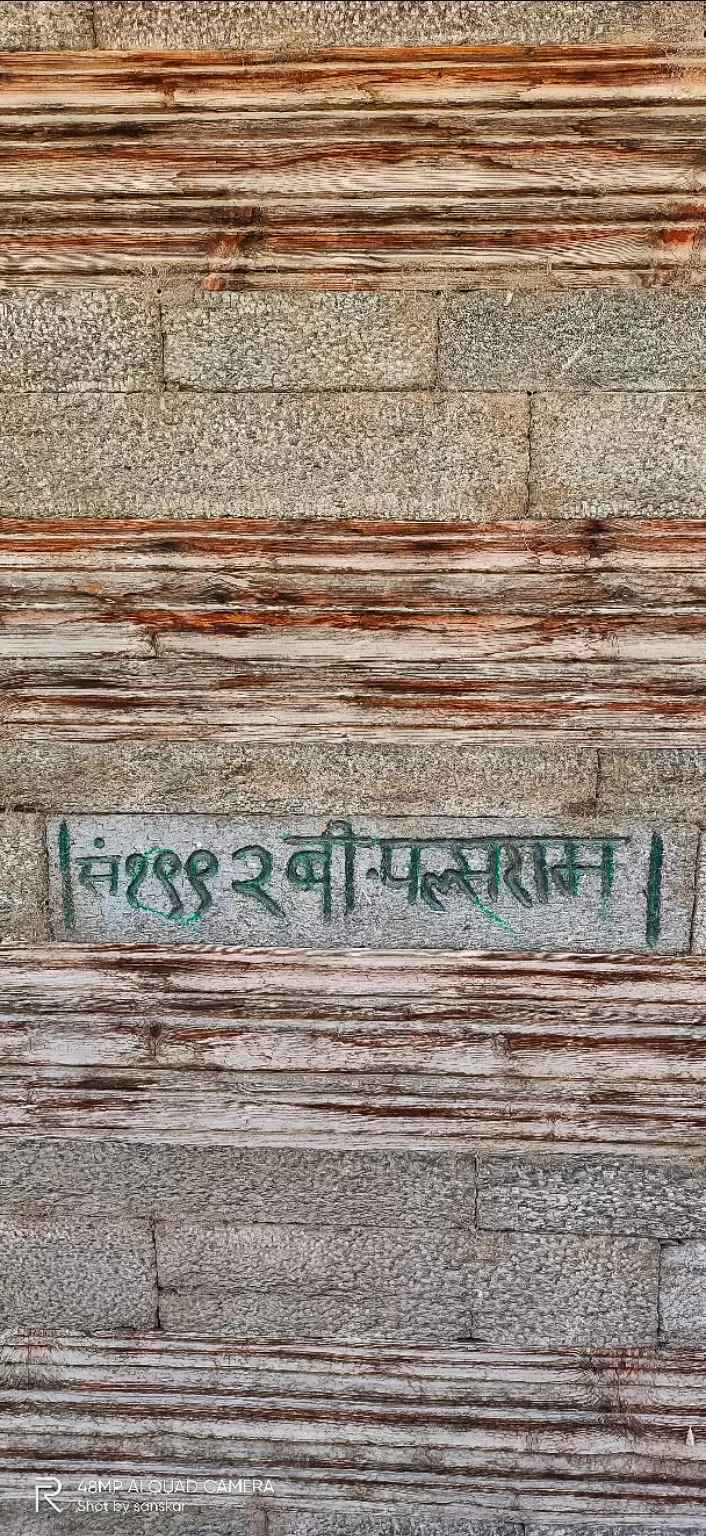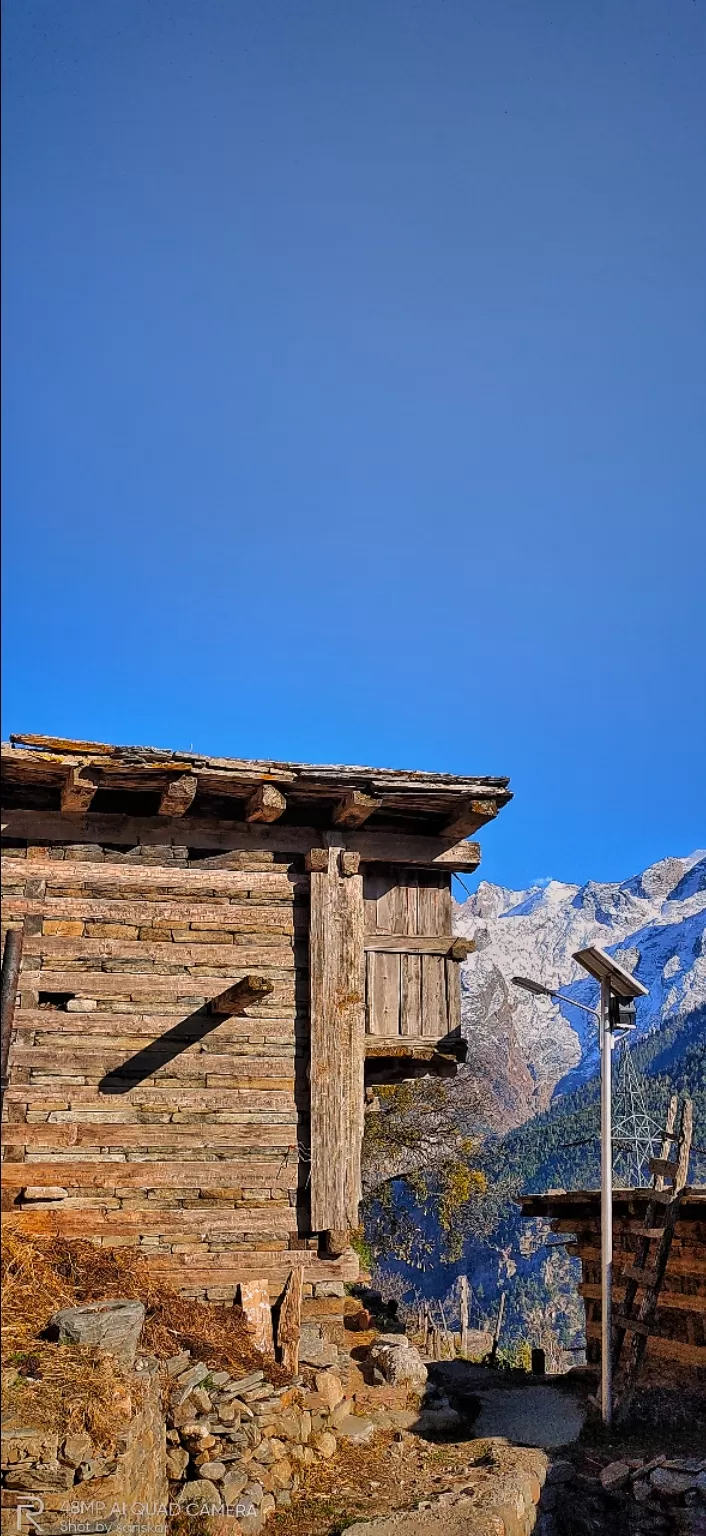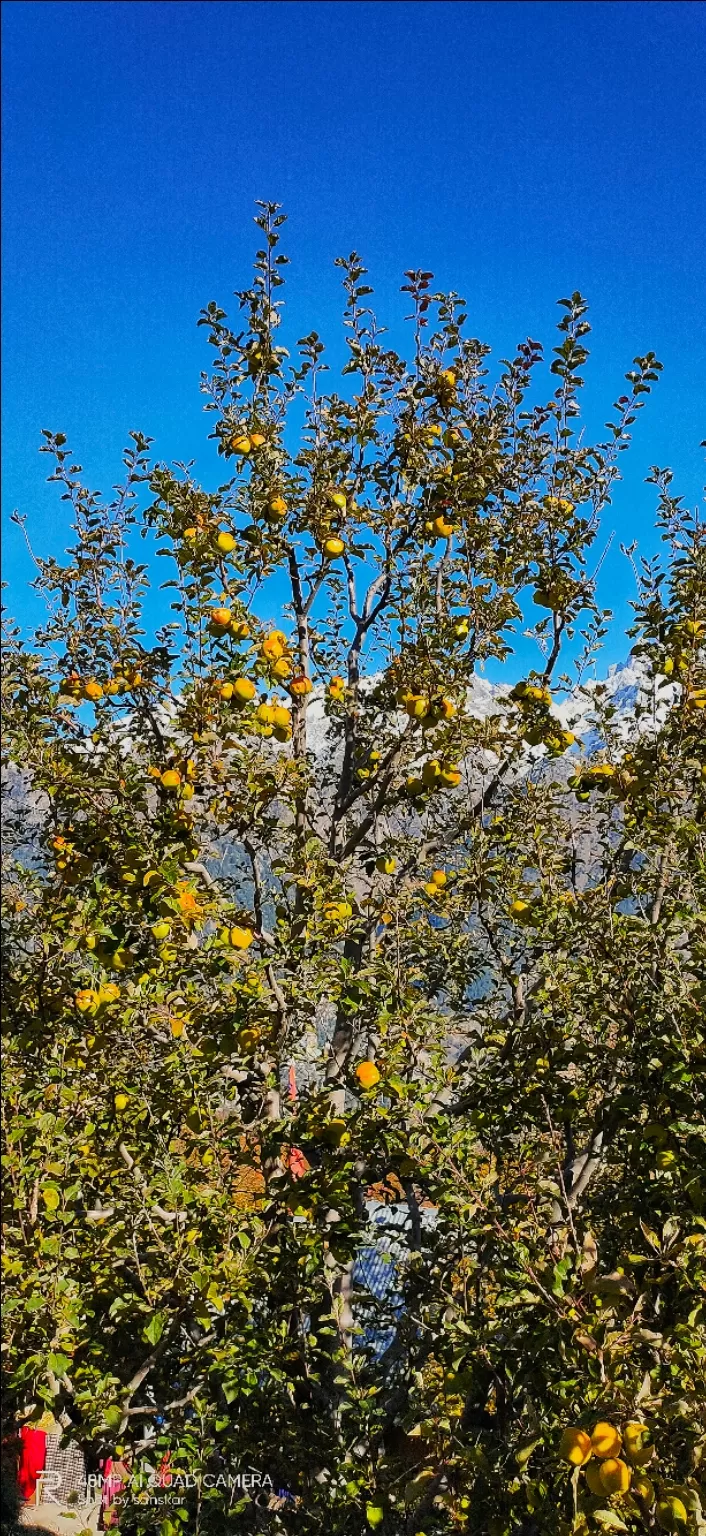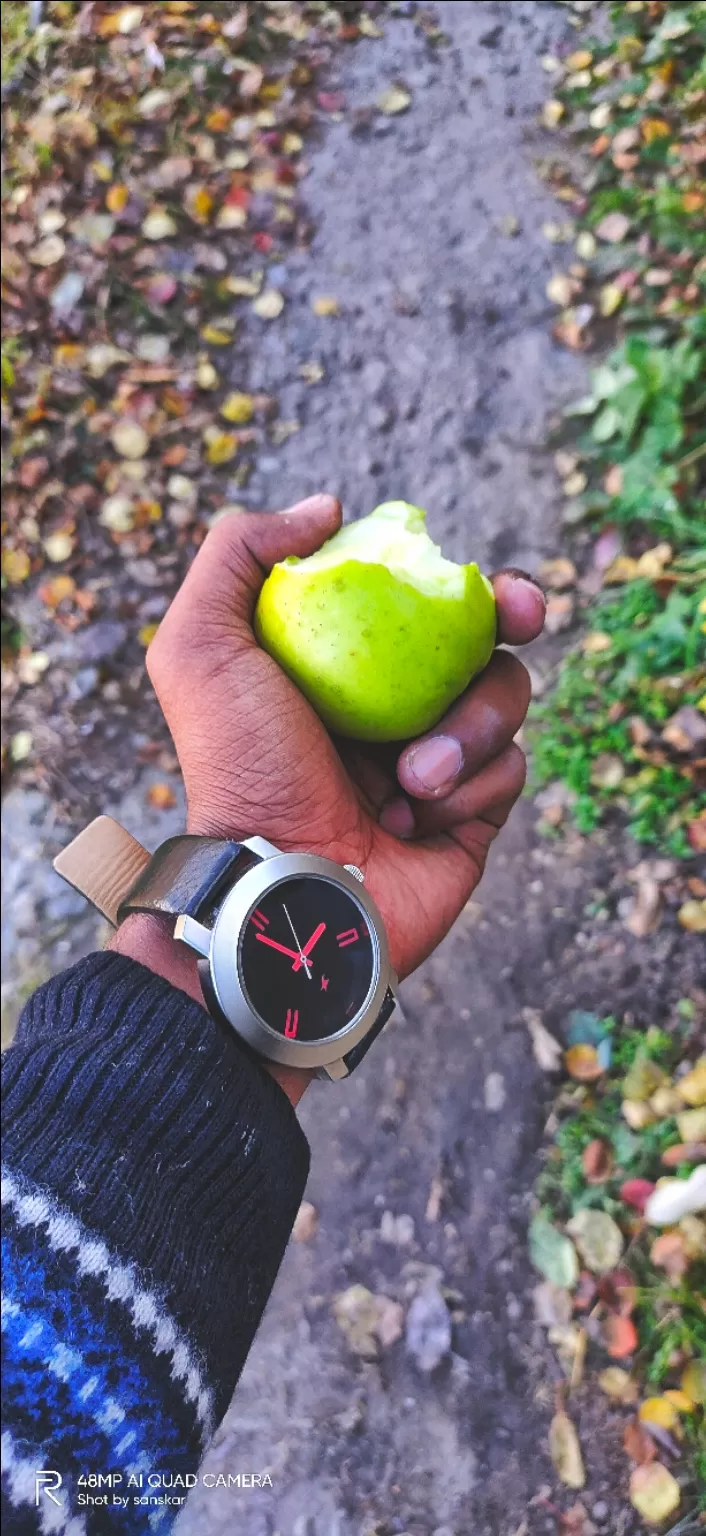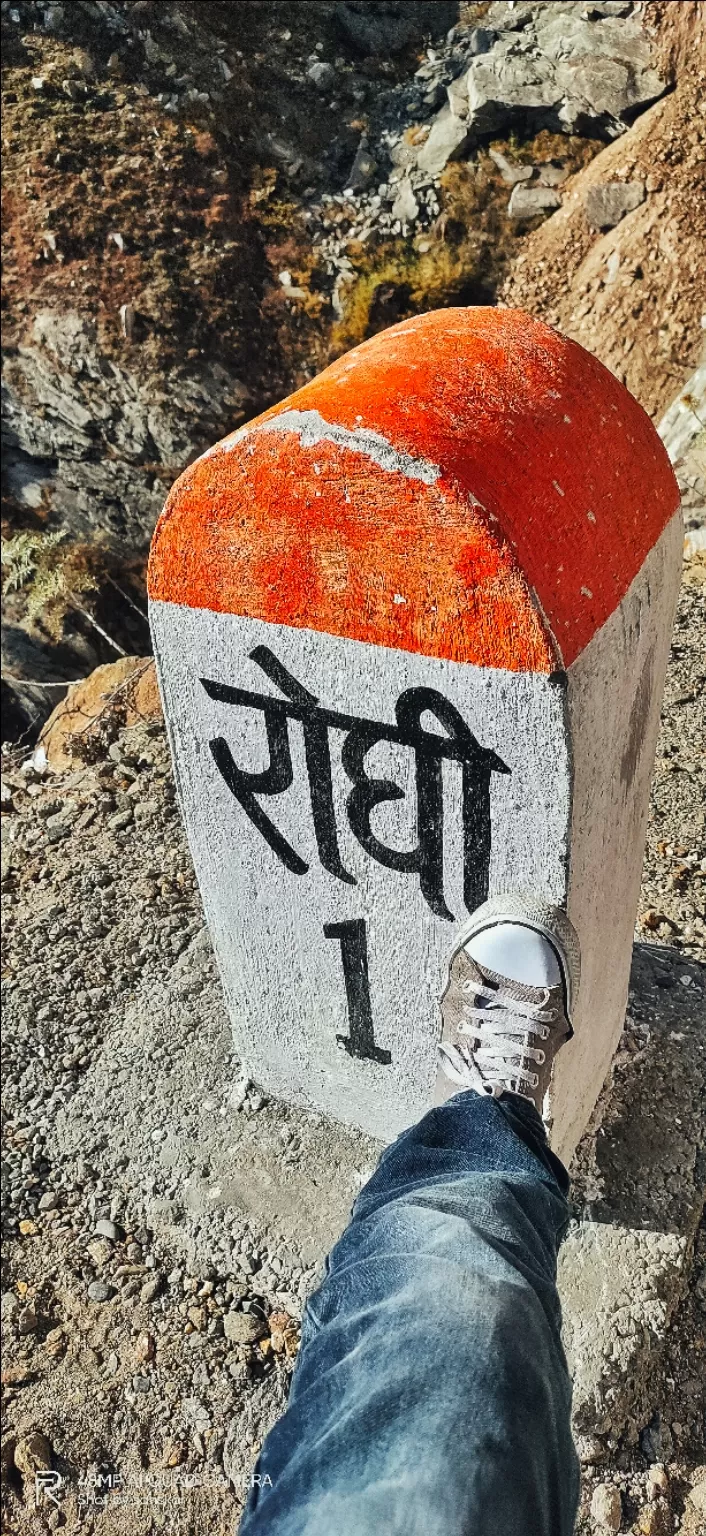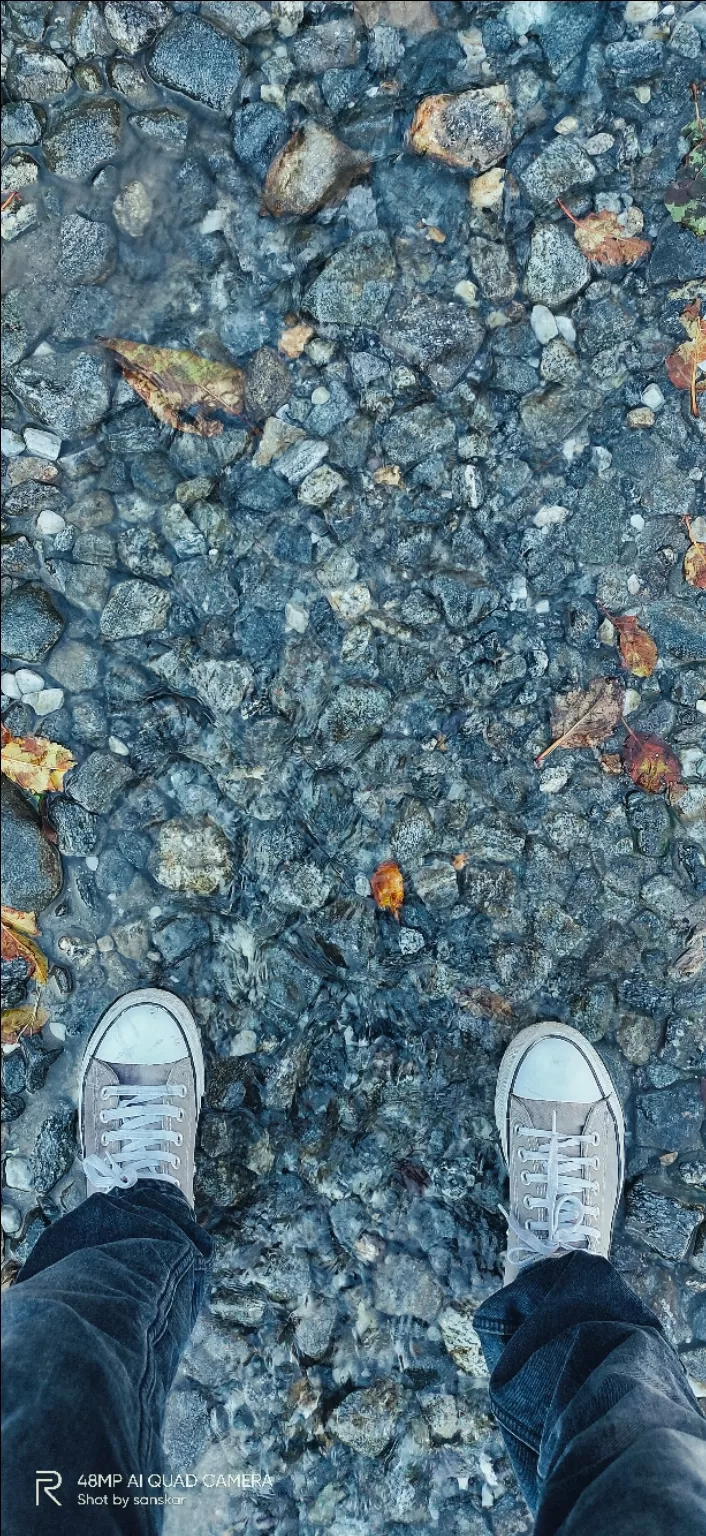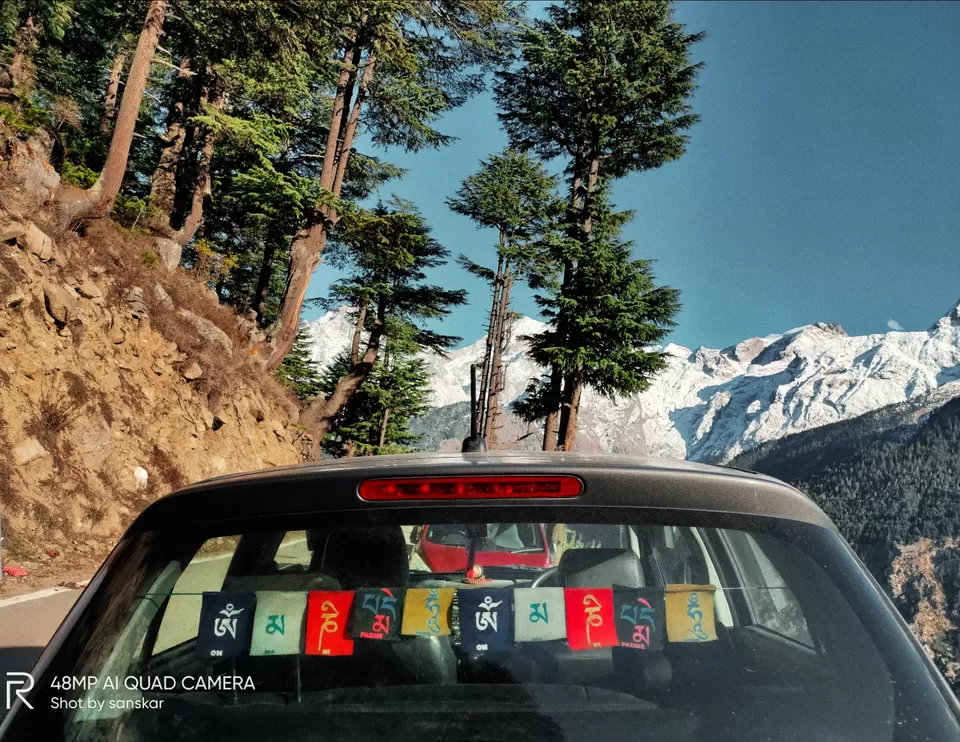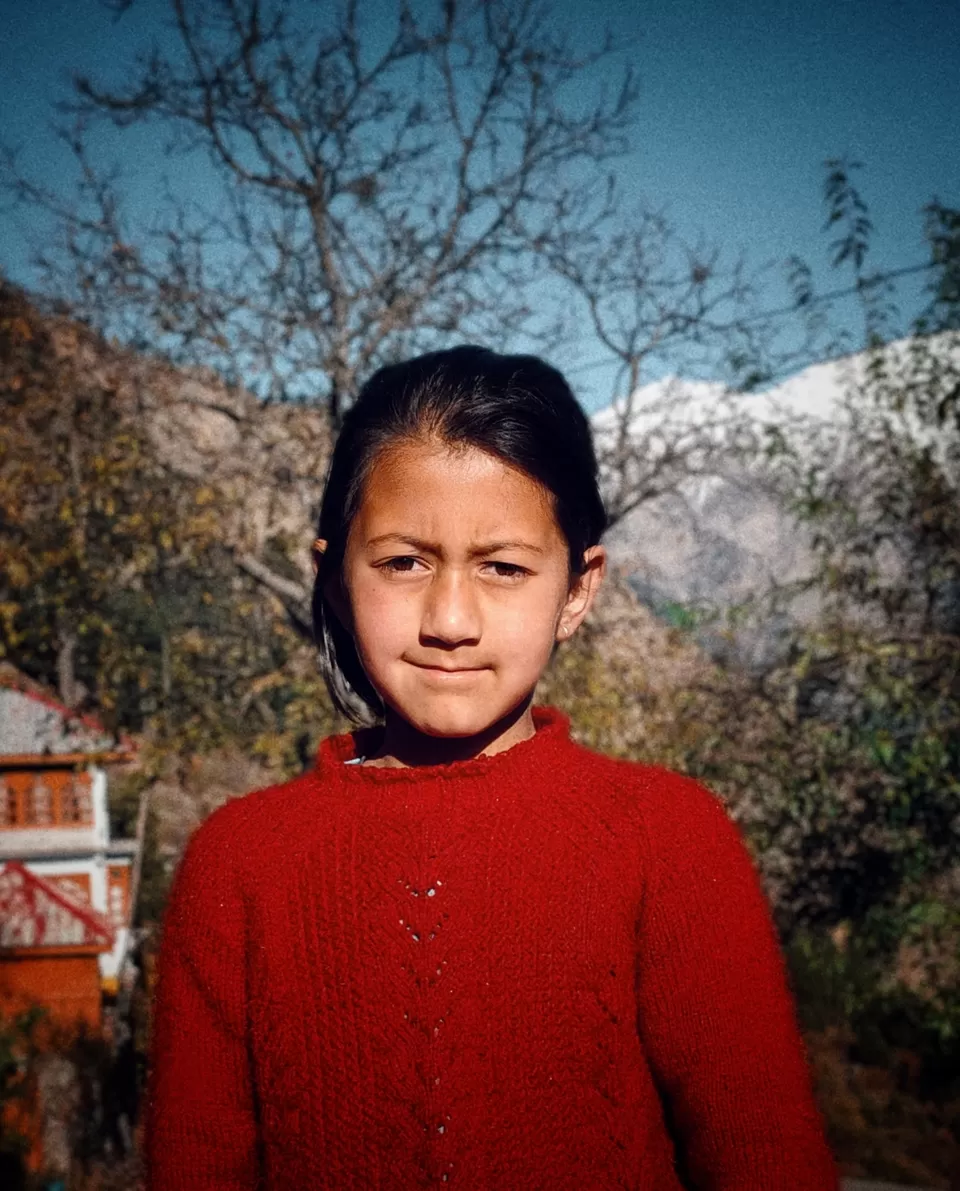 Next day I woke up at 8:30 AM. I was going to take a bus because very few vehicles run on that route. But when I reached Kalpa bus stand, I found that the bus had already left. One local suggested me to pick that bus from Reckong Peo bus stand as it stops there. So I started getting down toward Peo on foot. I wasn't hoping to get a lift as it was morning but a tourist cab gave me lift and surprisingly he didn't charge me for that. Anyhow after reaching there again I got out of luck and bus had already left. So after enquiring I had only two options left, either try hitchhiking or wait till 12 to board a new bus. And as you know I'm not good at waiting so I was again on road asking for a lift. Although there were very fewer vehicles running, a car gave me lift that was going till Sangla. From Sangla, I got three lifts till I reached raksham. From Raksham I boarded on a HRTC bus to reach Chitkul.
*The bus from kalpa till sangla, Raksham, chitkul leaves from kalpa at 8:30 am and 11 am and from Reckong peo at 9:30 am and 12:00pm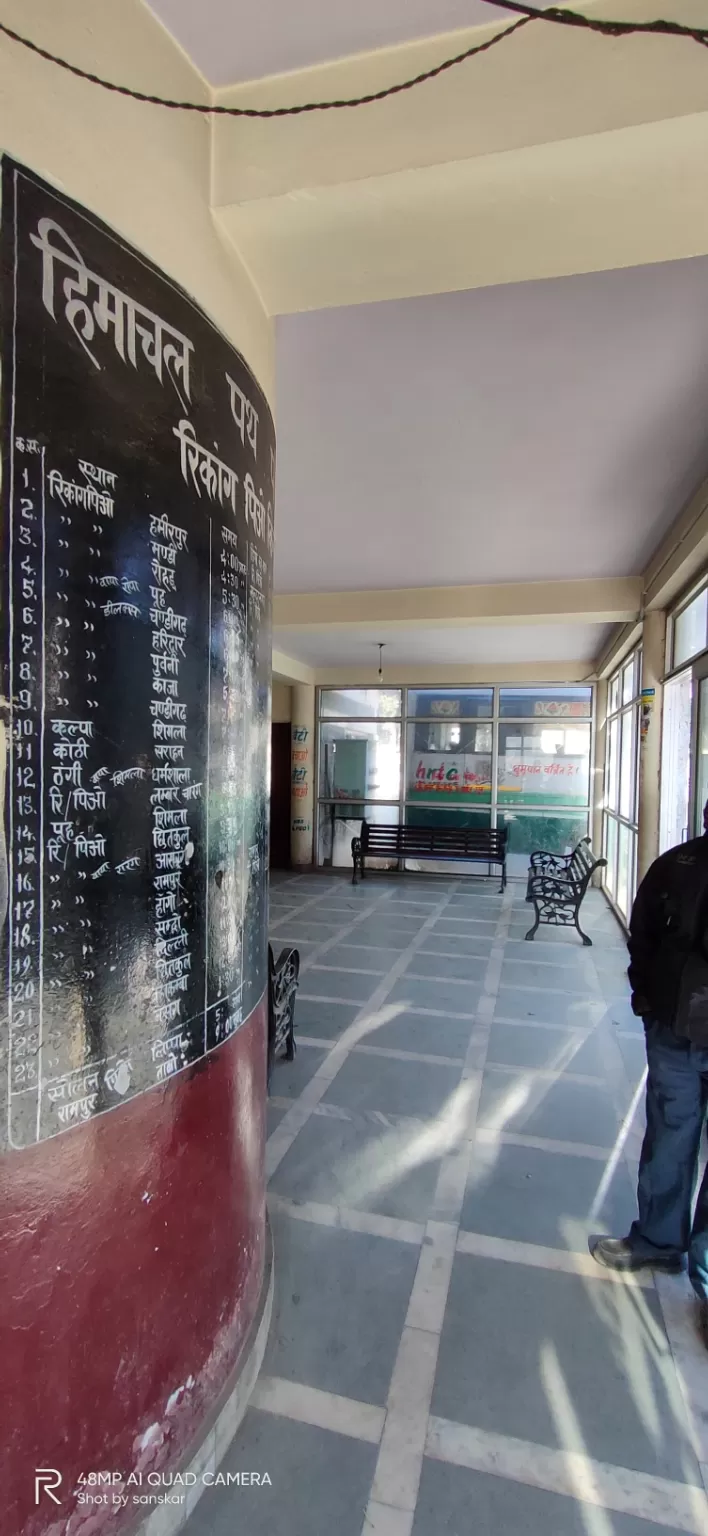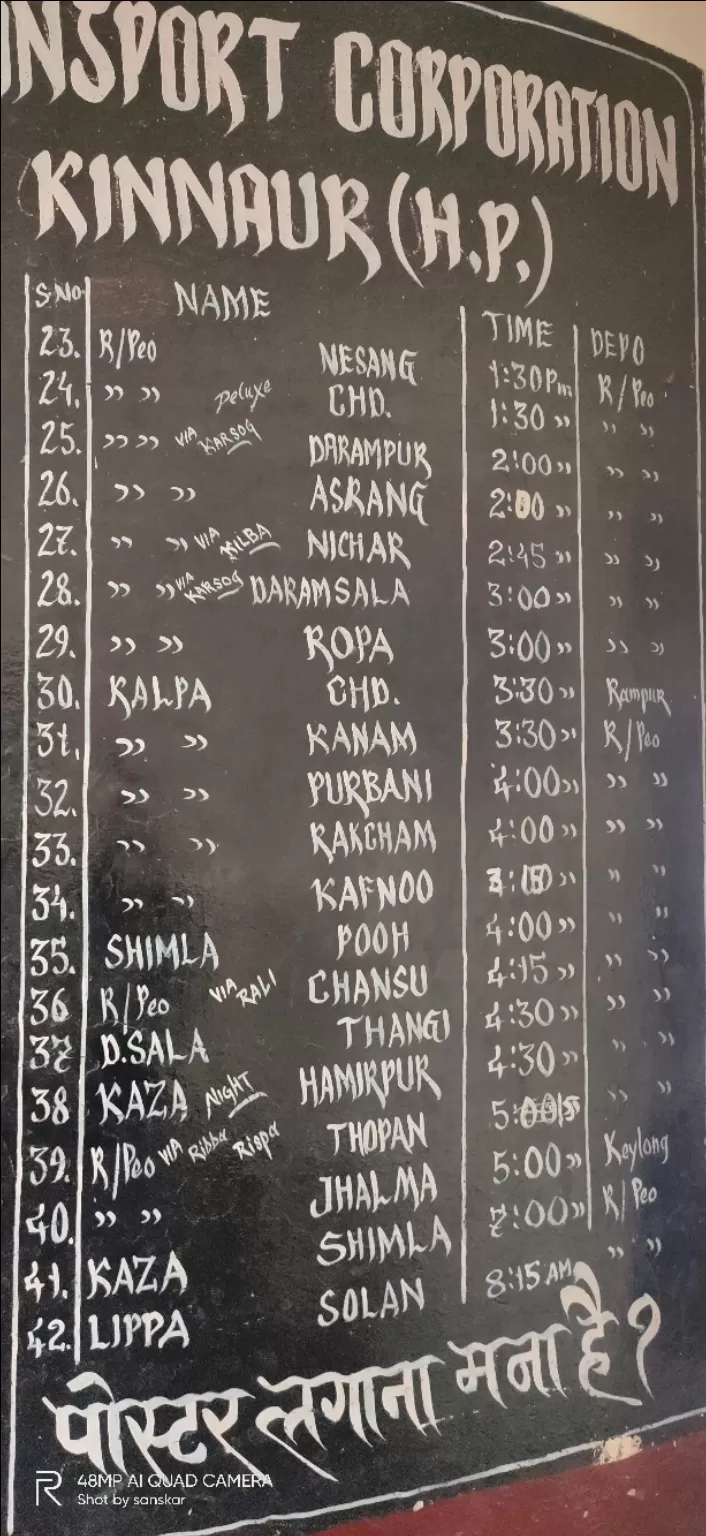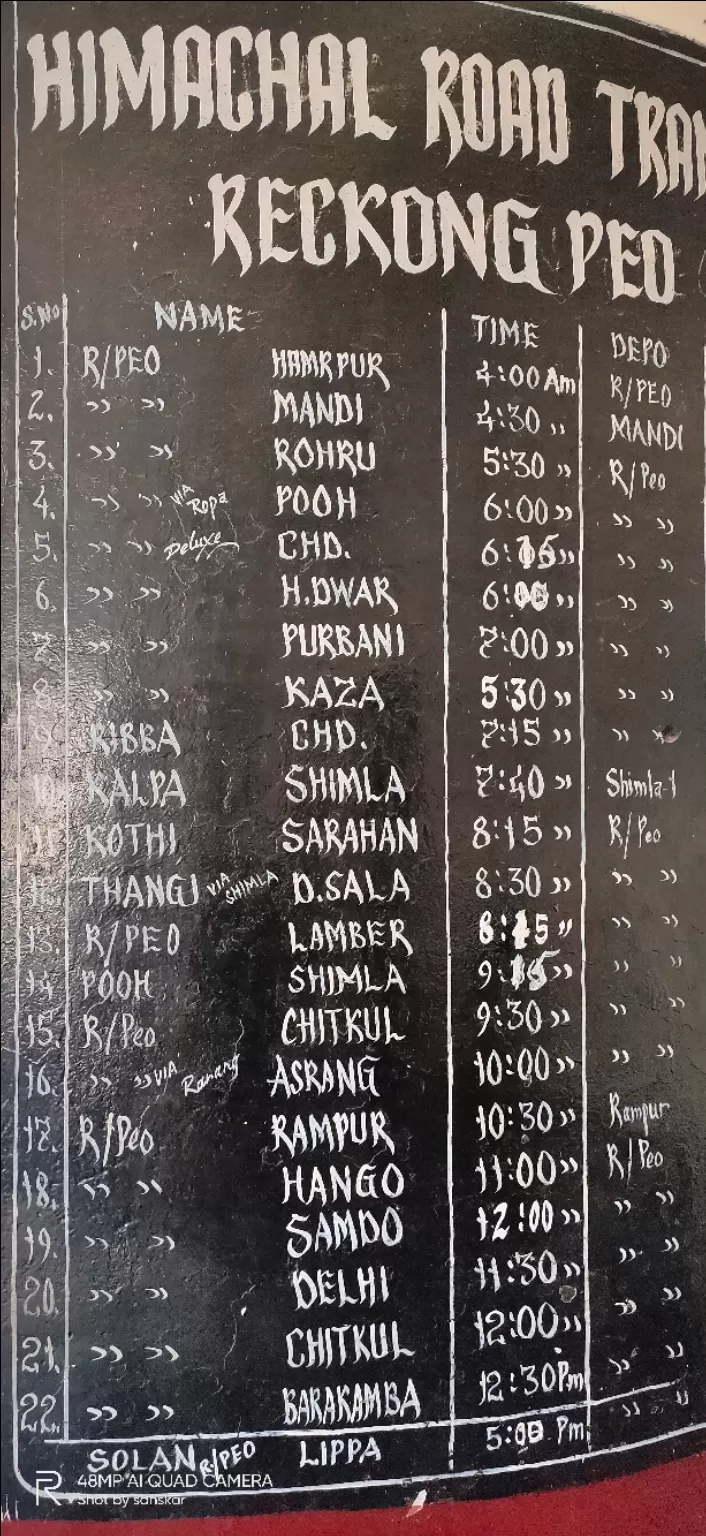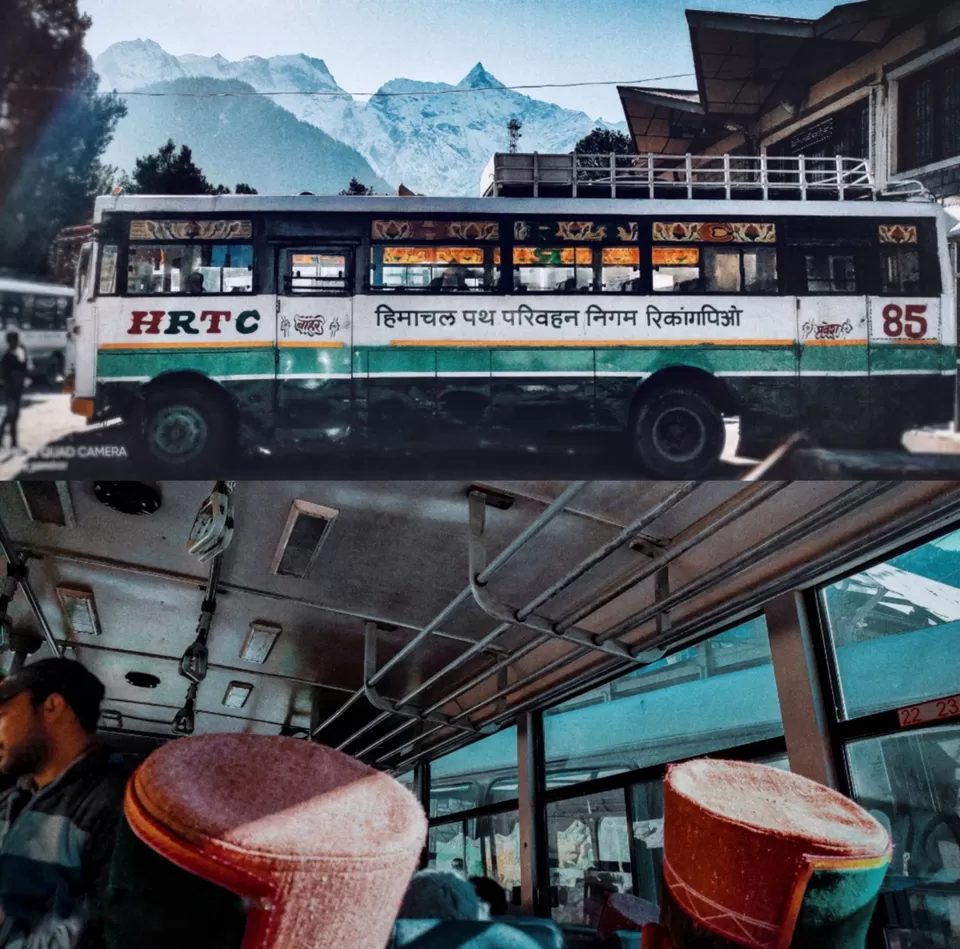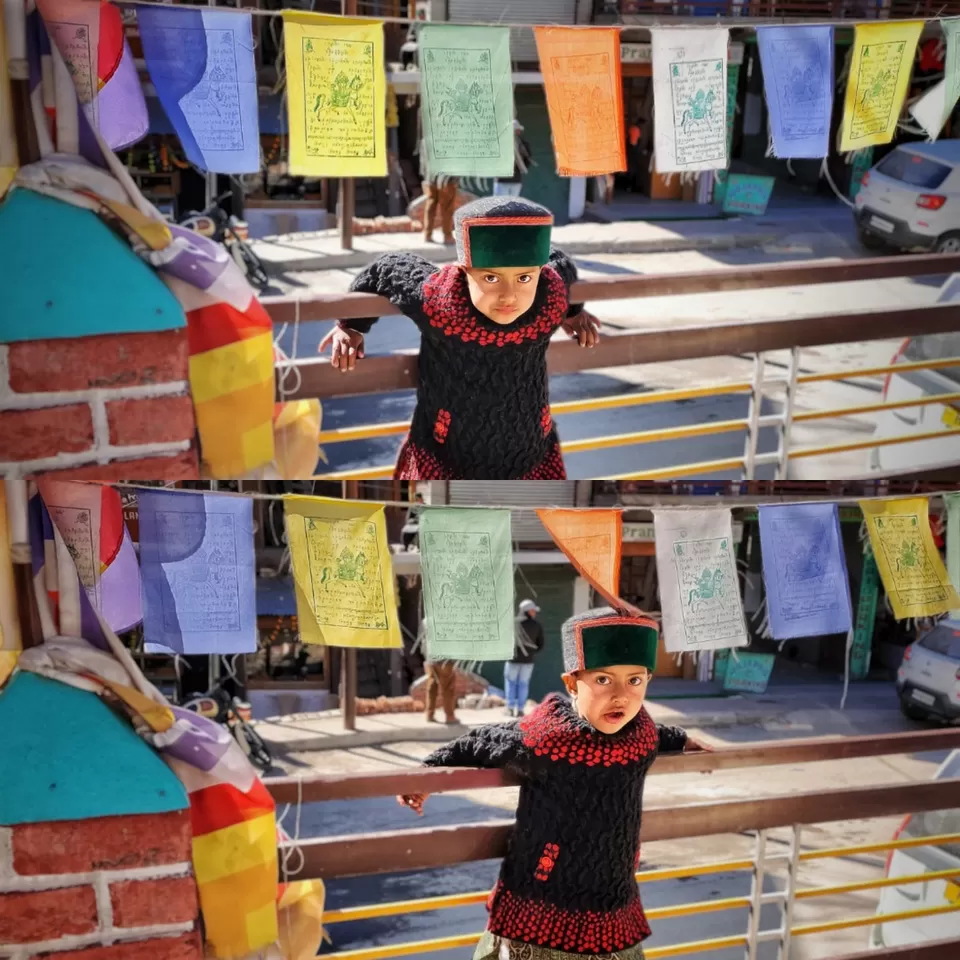 NORMAL TRAVELLER
You can take buses either from kalpa or Reckong peo to go till chitkul. According to google maps and HRTC it will take 3 hours to reach there but actually it takes 4-5 hours to reach chitkul.
THINGS TO DO IN CHITKUL
1. Trek till ITBP checkpost (you have to take permission)
2.Trek till indian flag
3. Enjoy the sceneries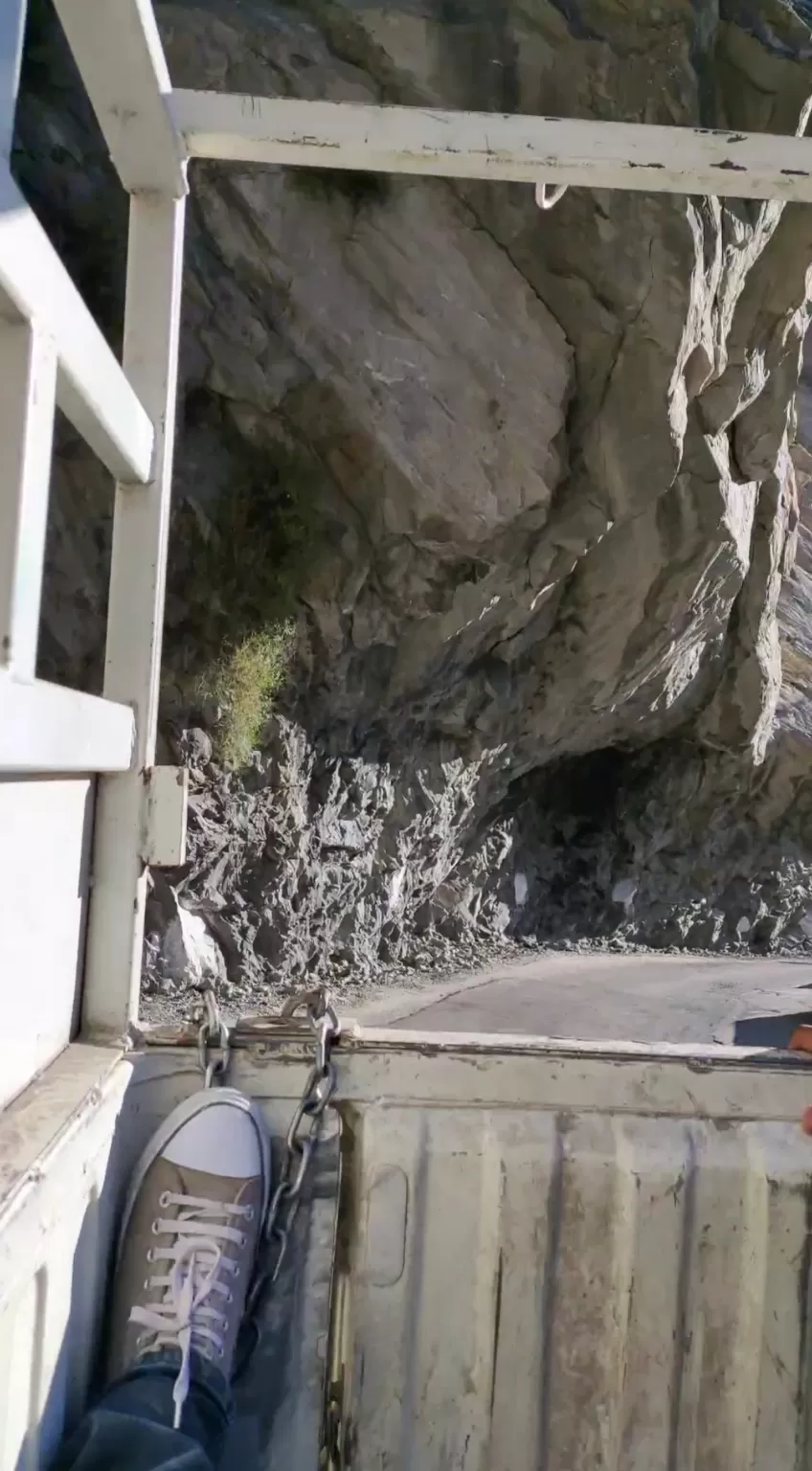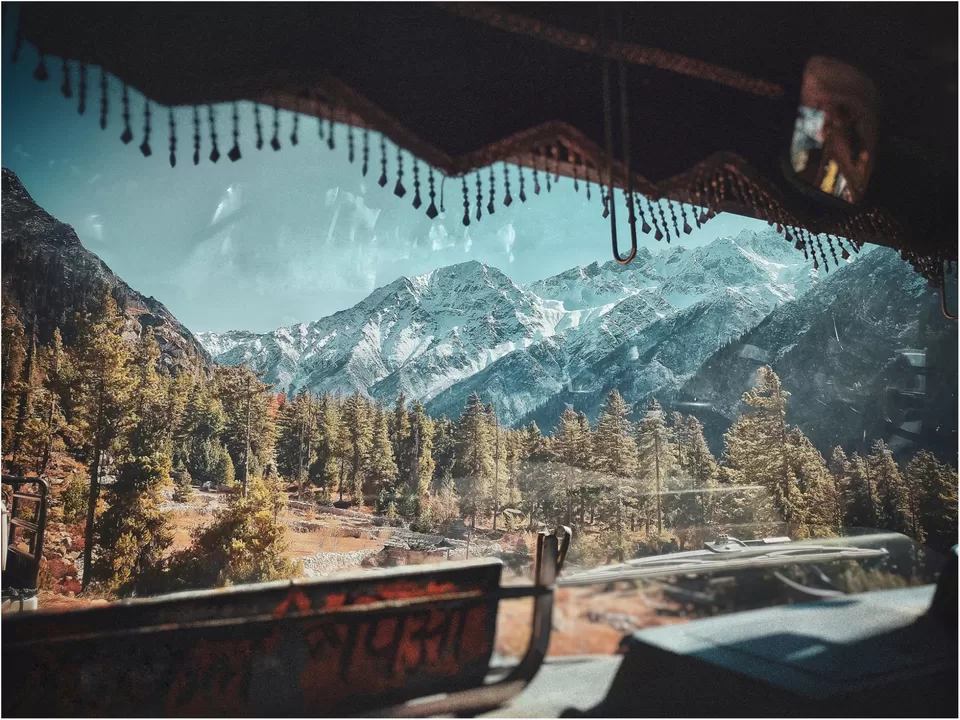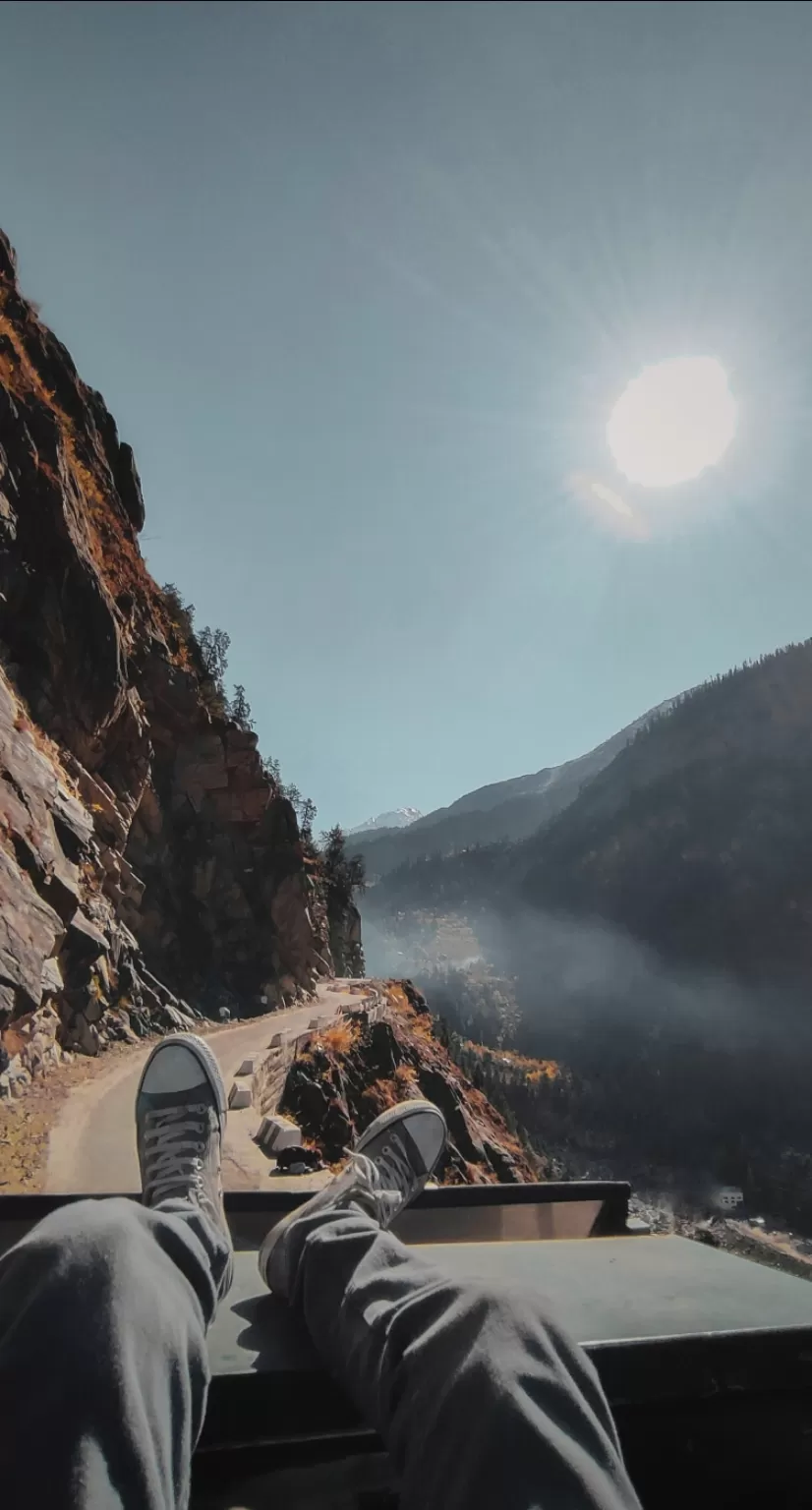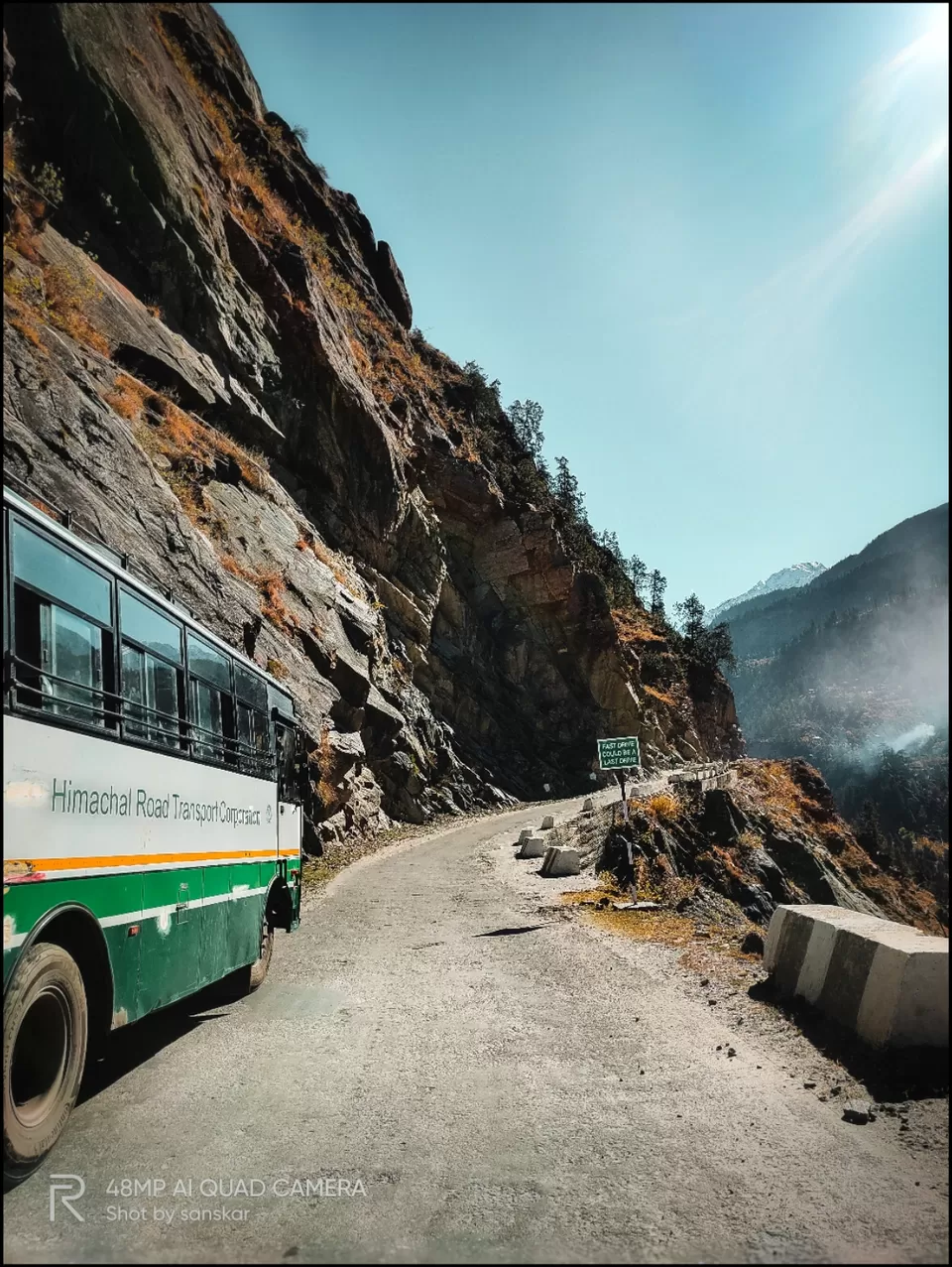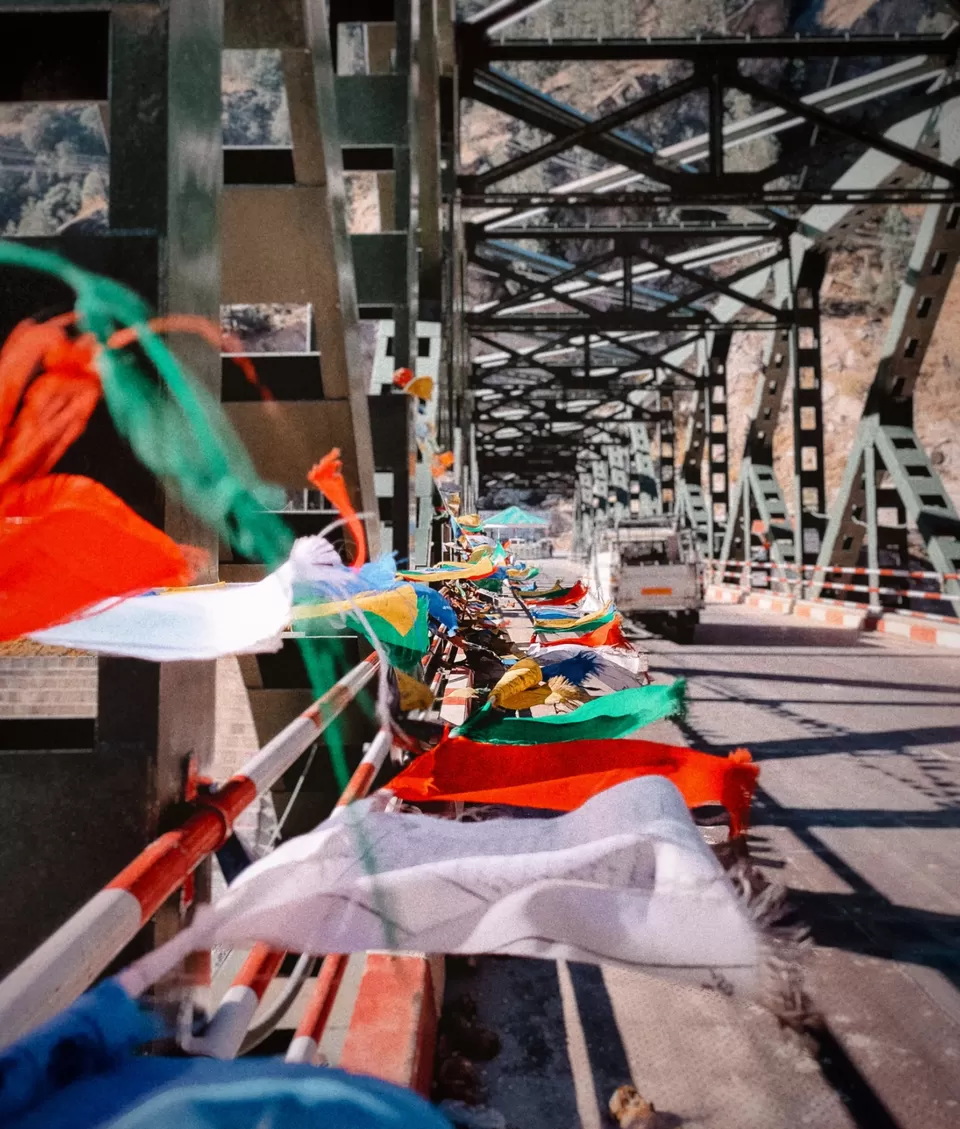 Chitkul is the last village on the side of Indo-Tibetian border. It is a very beautiful small village with around 50 homes. Most of them are hotels and homestays. After reaching there I booked a bunk bed in Zostel Chitkul and went out to explore the village.
*You can book a bed in Zostel in Rs 600 if you are going solo. If you are in a group you can opt for a room in Zostel it will cost you around 2600 but if you will search you can get it in Rs 500 also. There is a oyo hotel also at Rs 1000 night. So , you can get a room there in Rs 500 to 2600. If you have high budget you can book a room of Rs 2500 (can't remember the hotel name but it's room was best).
Pro tip : If you are booking online, book it before one week because there isn't internet connectivity in chitkul . So when you try to book a day before it will show no room left but there are rooms/bunkbeds left.
In the evening there was a birthday party in our dorm and I was also invited. That night was fucking chilled(-4°C). Next day I woke up around 11 AM and went to visit ITBP border checkpoint. It is the last point till anyone goes as after that ITBP Border starts. After that, I spent some time near the river and then I went to the famous "India's last Dhaba" to eat. I ate Rajma-Chawal there and trust me it was delicious. At night around 1 AM, I left my bed to do some Astro-photography. I started heading toward the bridge and forest area. After reaching there I realised that the riverside was colder than the upper locality. Anyway, I placed my tripod and started clicking pictures. It was freezing cold out there and fucking bears were howling in the forest area. At that time there was only me, my phone and tripod standing in -5° C to take some fucking picture. Honestly speaking my both hands were shivering both from cold and fear of bears. Anyhow I managed to take some good pictures after struggling with ISO and shutter speed for around 2 hours. When I came back to my bed at around 4 in the morning my fingers were almost jammed and my phone wasn't recognising my fingerprint. Anyhow after drinking tea, I managed to sleep.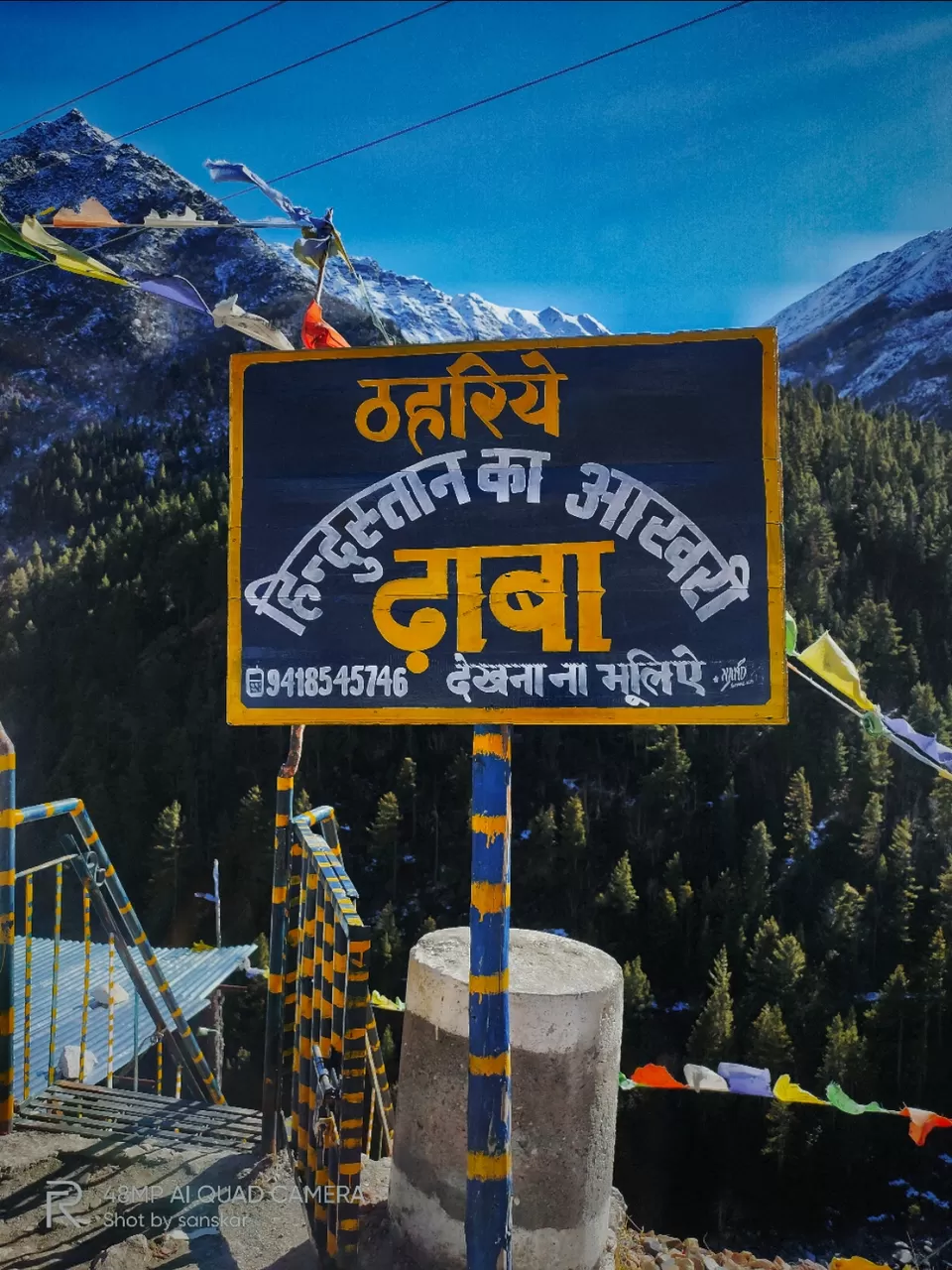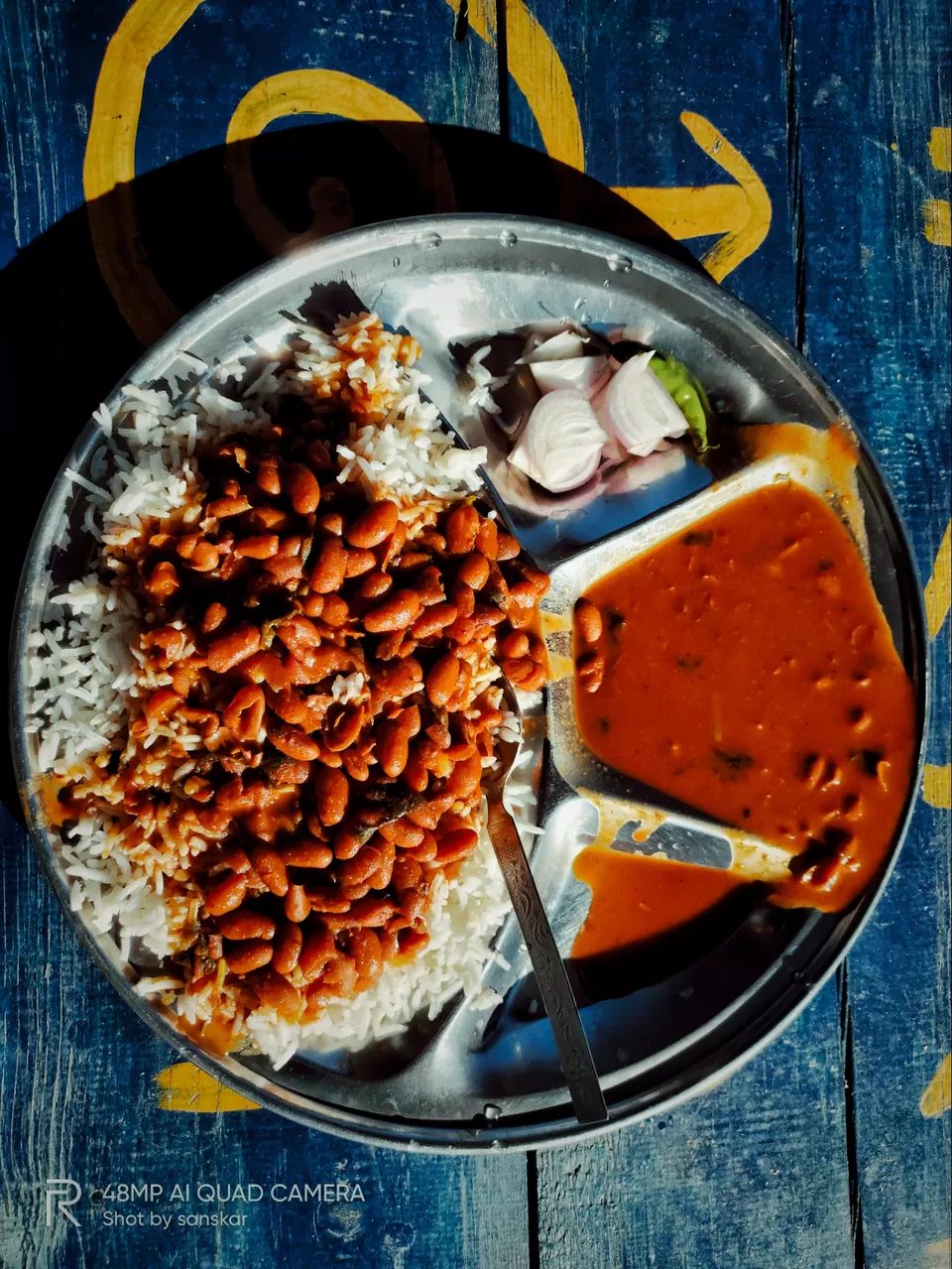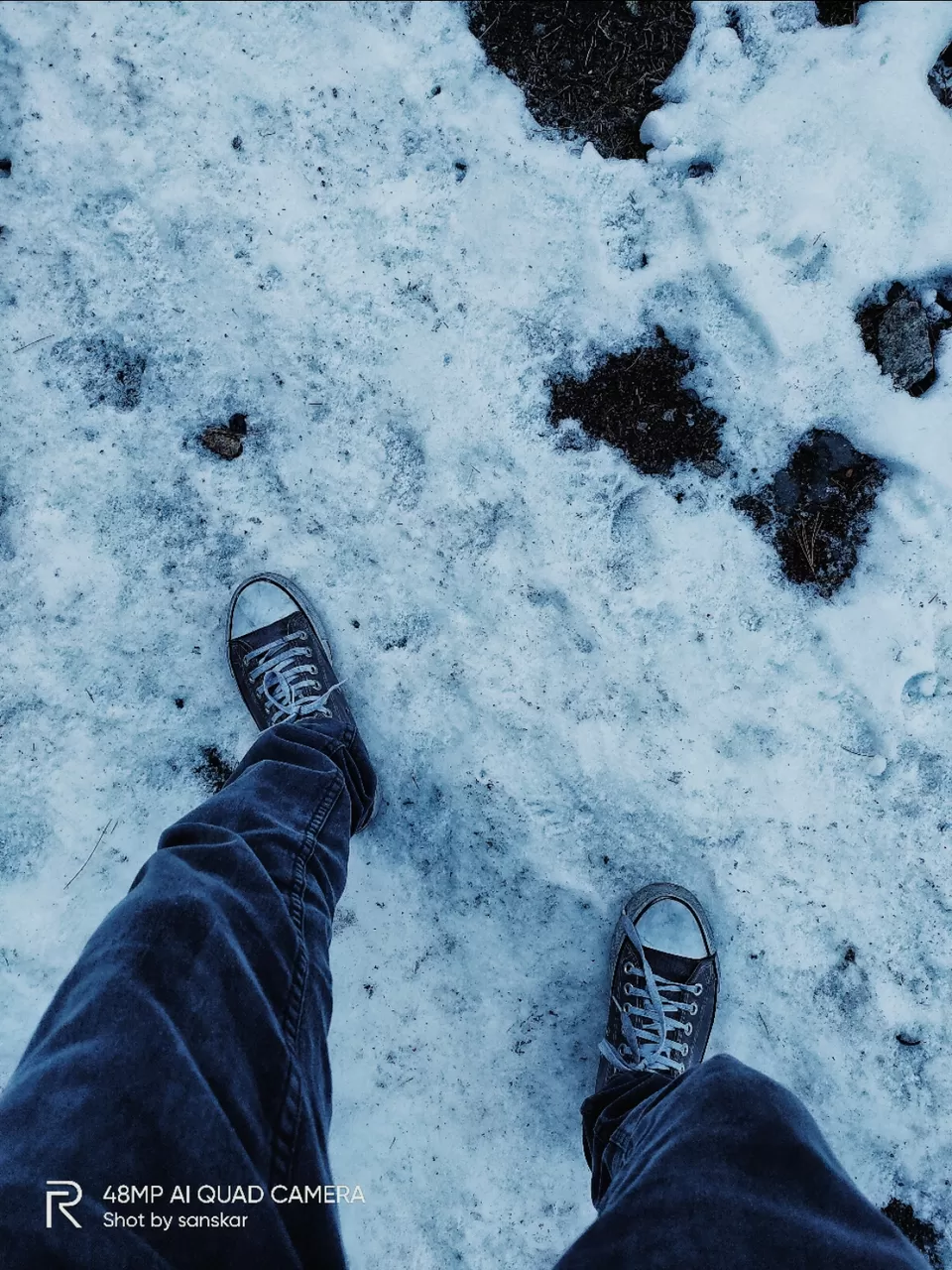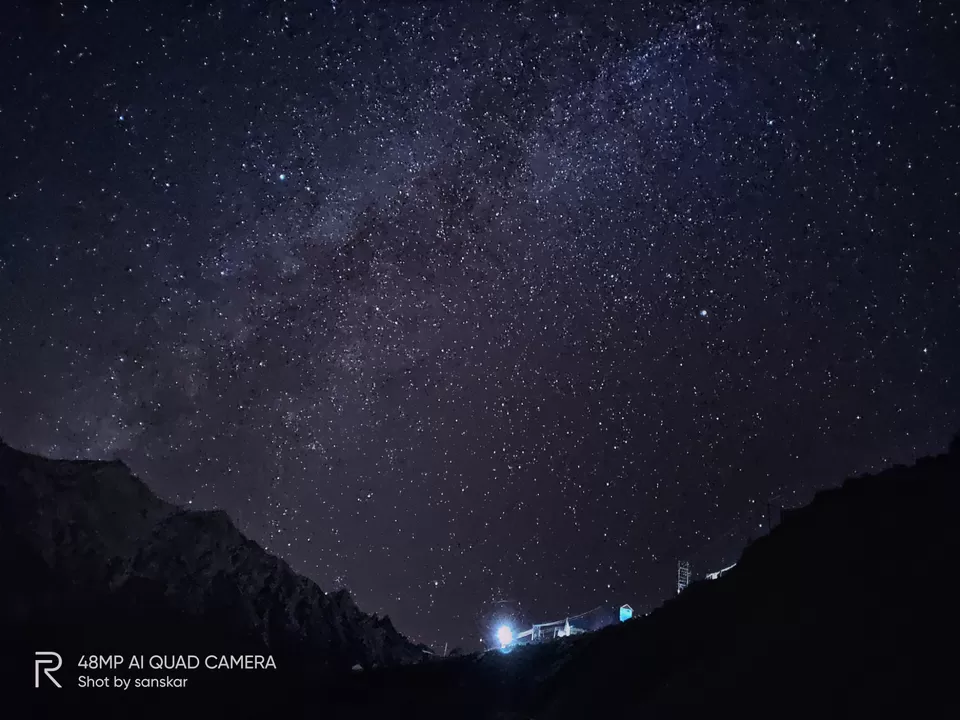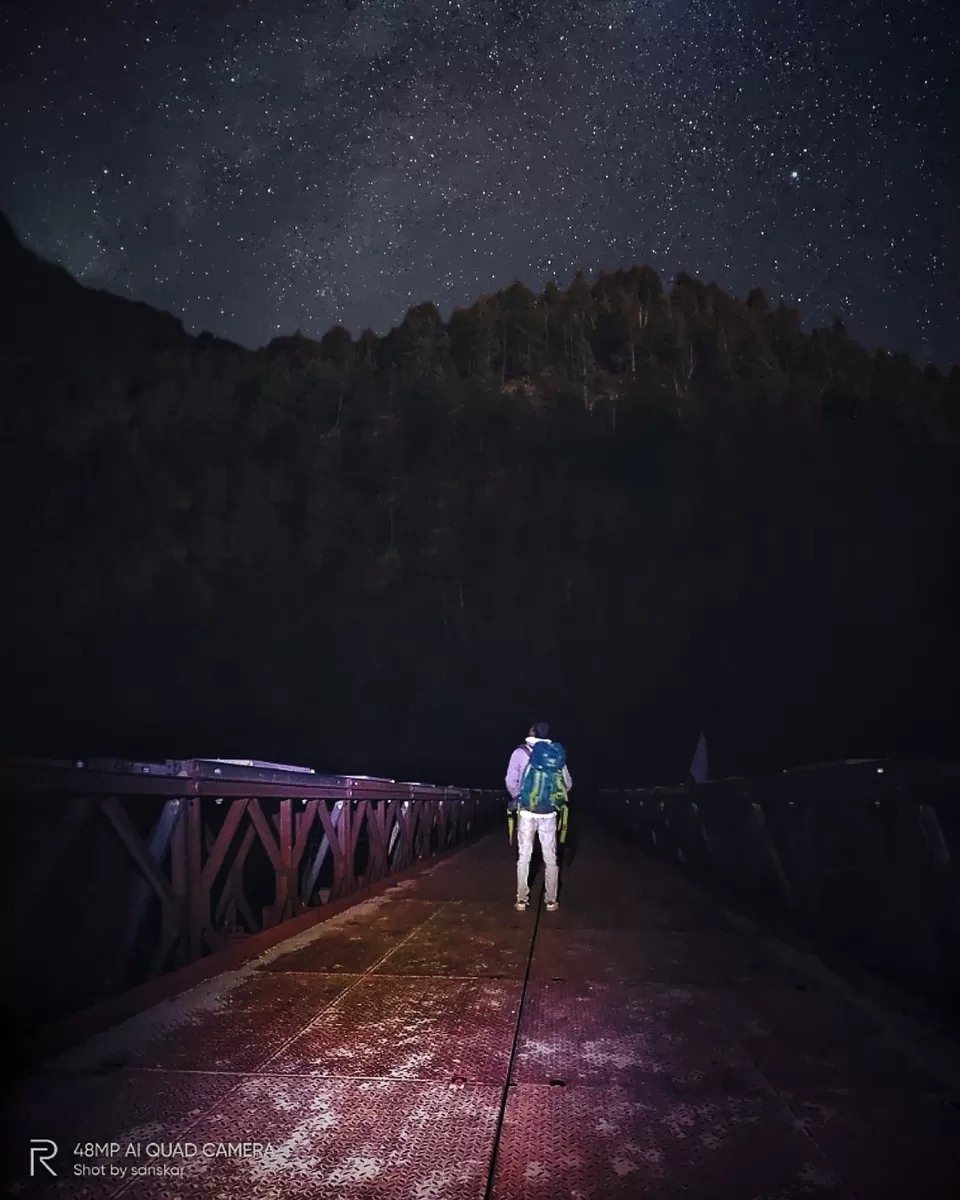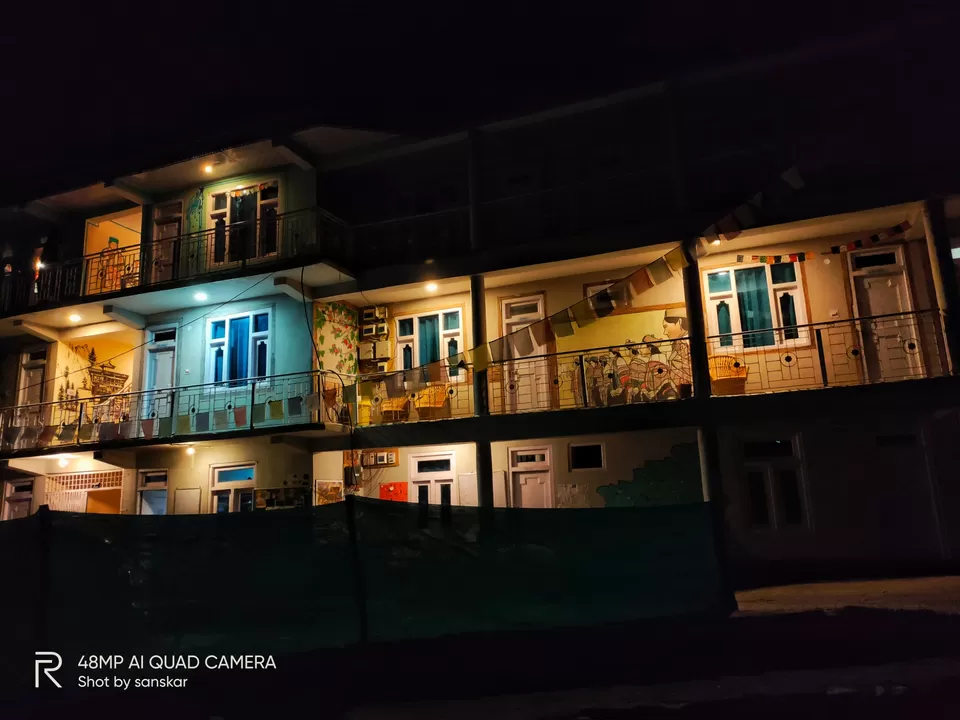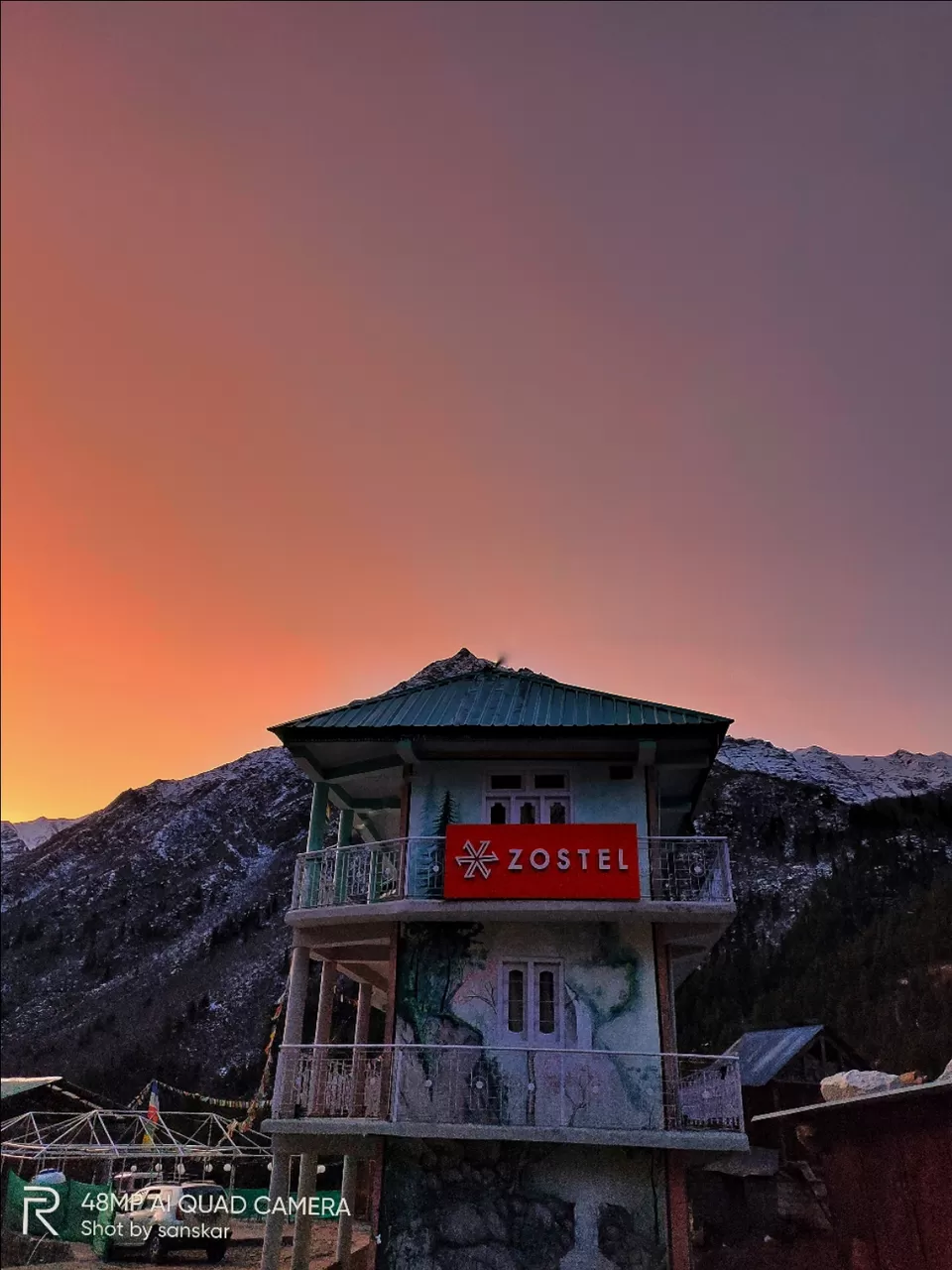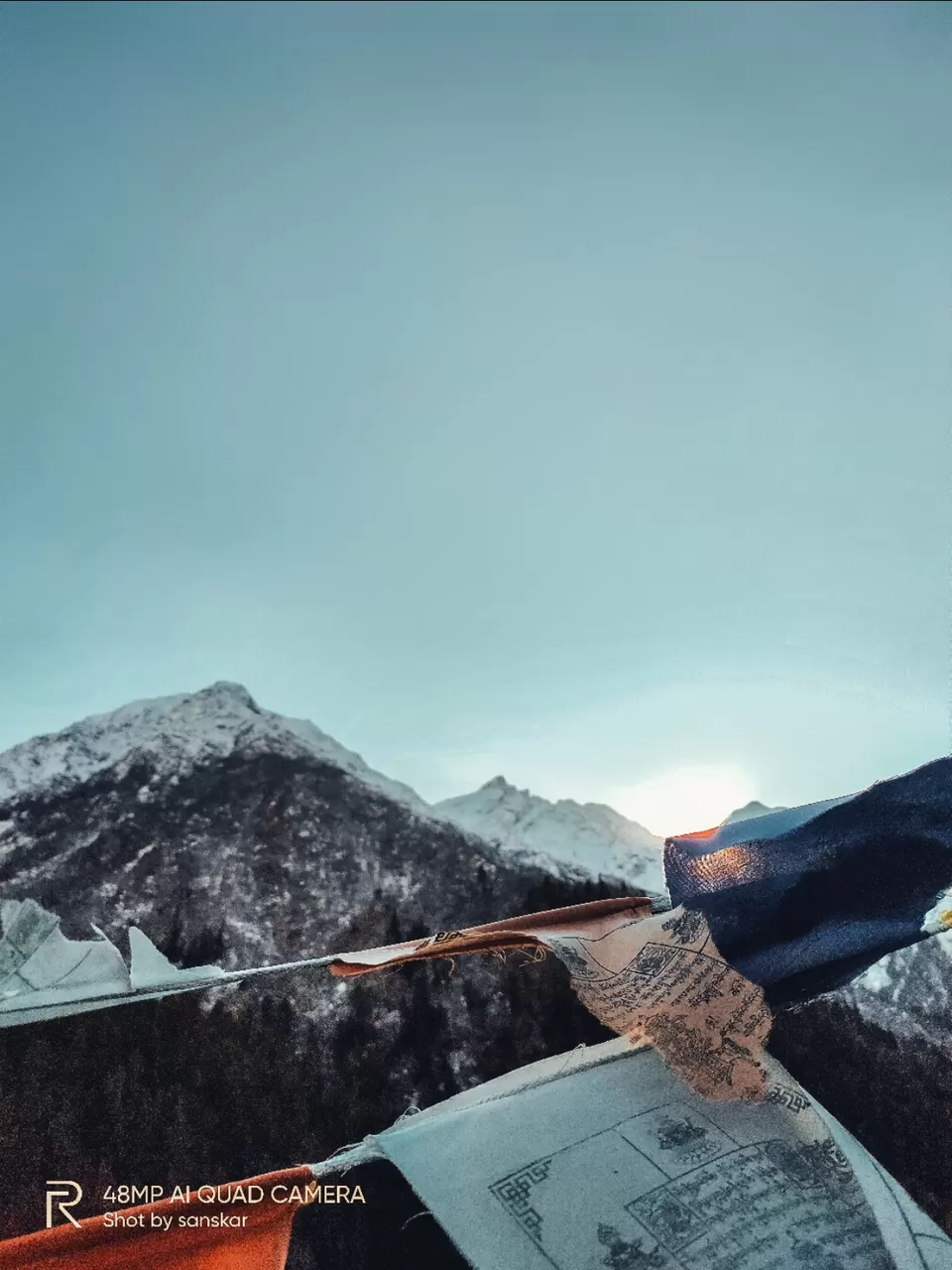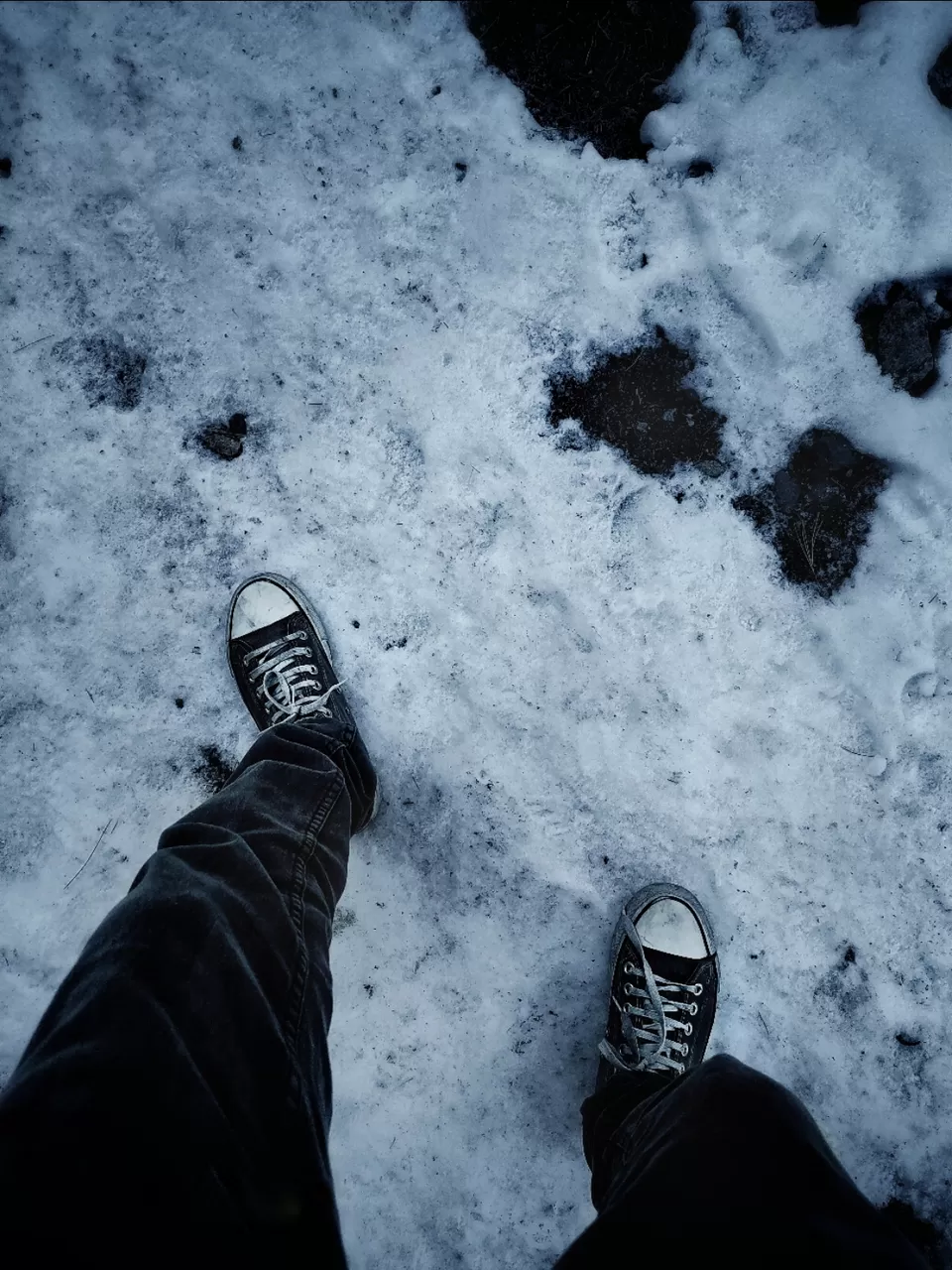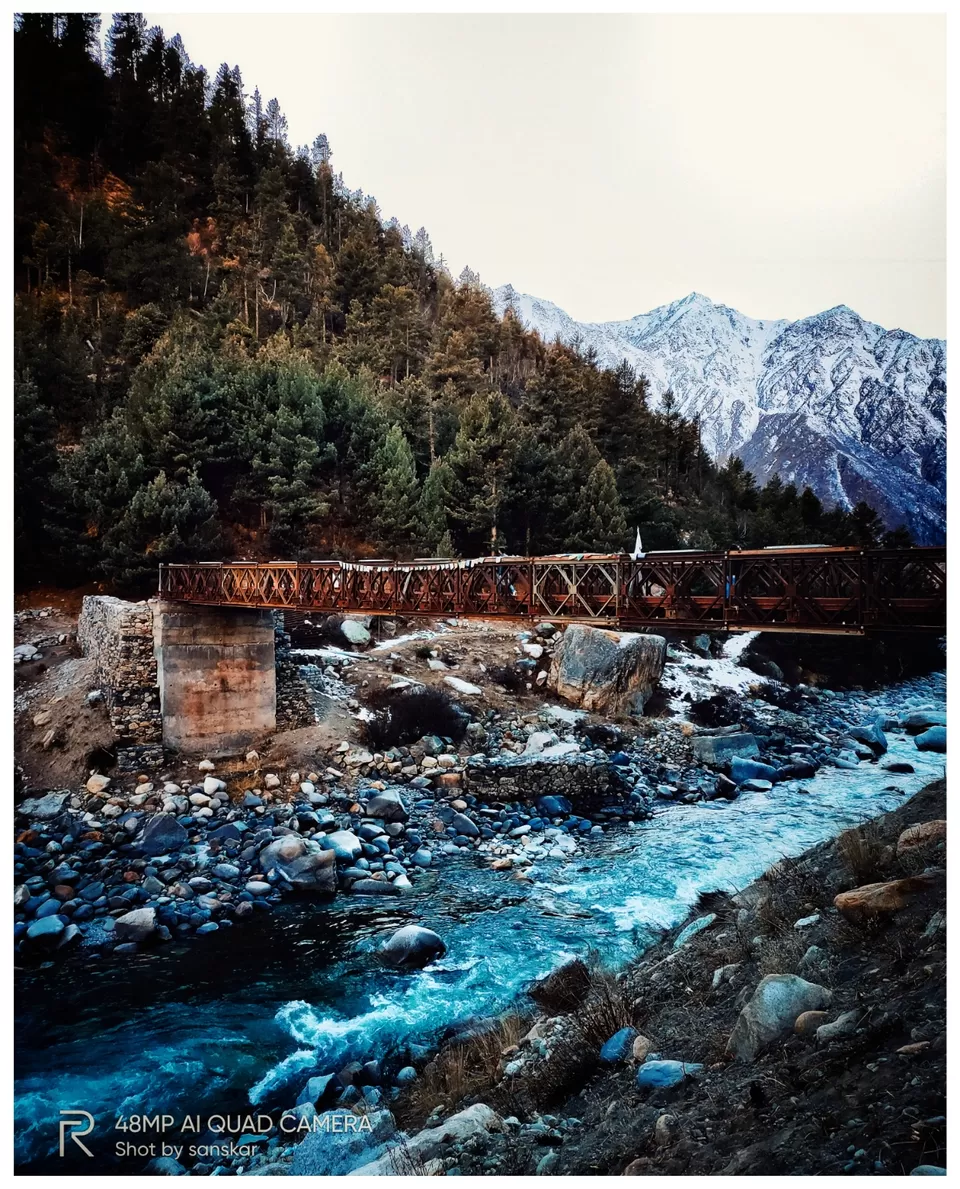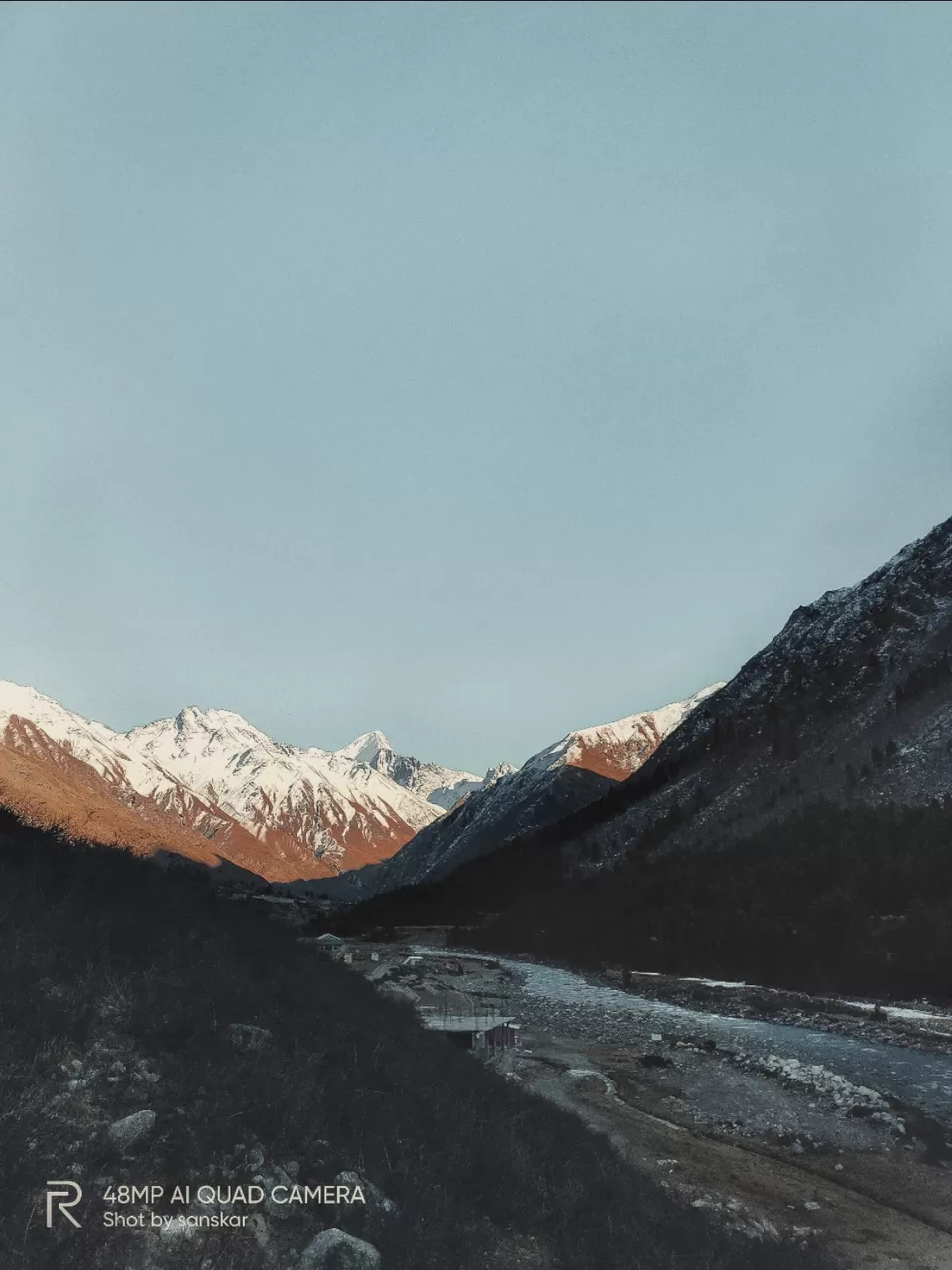 After sleeping for around 1½ hour I woke up around 5:30 in the morning, packed my stuff and boarded the 6 AM bus that was going till Sangla. After that, I took several lifts to reach Narkada. After reaching Narkada I boarded on a HRTC bus as I had to take a train from Kalka same day. Around 7:30 in the evening I was in Shimla. A minivan gave me lift till Kalka. He dropped me 1 km before Kalka station around 10:30 PM. After that, I reached Kalka station on foot and took "KALKA MAIL" till Delhi. Around 6 in the morning I was in Delhi S Rohilla station, after that I took a metro till Nizamuddin station and boarded on Nizamuddin-Kota Jan Shatabdi to reach Kota. At last, I reached Kota junction around 8 pm in the evening.
*Here are the different routes you can take from Chitkul to reach shimla/delhi/Chandigarh.
1. There is a 6 am private bus from Chitkul till Reckong peo. You will reach there around 11 am and then you can take a bus till delhi from R/p that leaves at 11:30.
2.There is 2 pm bus from Chitkul till Reckong peo . You will reach R/P around 7 Pm and there is a bus from kaza (7pm) till delhi that will reach Reckong peo between 11:30 to 1 am midnight ( you can inquire at bus depot). You can take that bus that will drop you delhi after 20 hrs.
3. There is a direct bus from Chitkul to Chandigarh that leaves from Chitkul at 3:30 pm and that will drop you Chandigarh at 6 AM.
4. You can take 9:30 am bus from Chitkul that goes till mandi and after that you can take one out of various buses that goes till shimla/Chandigarh/delhi.
5. Shared cab till sangla at 12:00 pm [take this only if you want to visit kinnaur more]
*I have posted two pictures of bus timings of Reckong peo bus depot above, you can check there for your preferred destination.
*I am posting a picture of list of all the vehicles leaving from chitkul everyday below.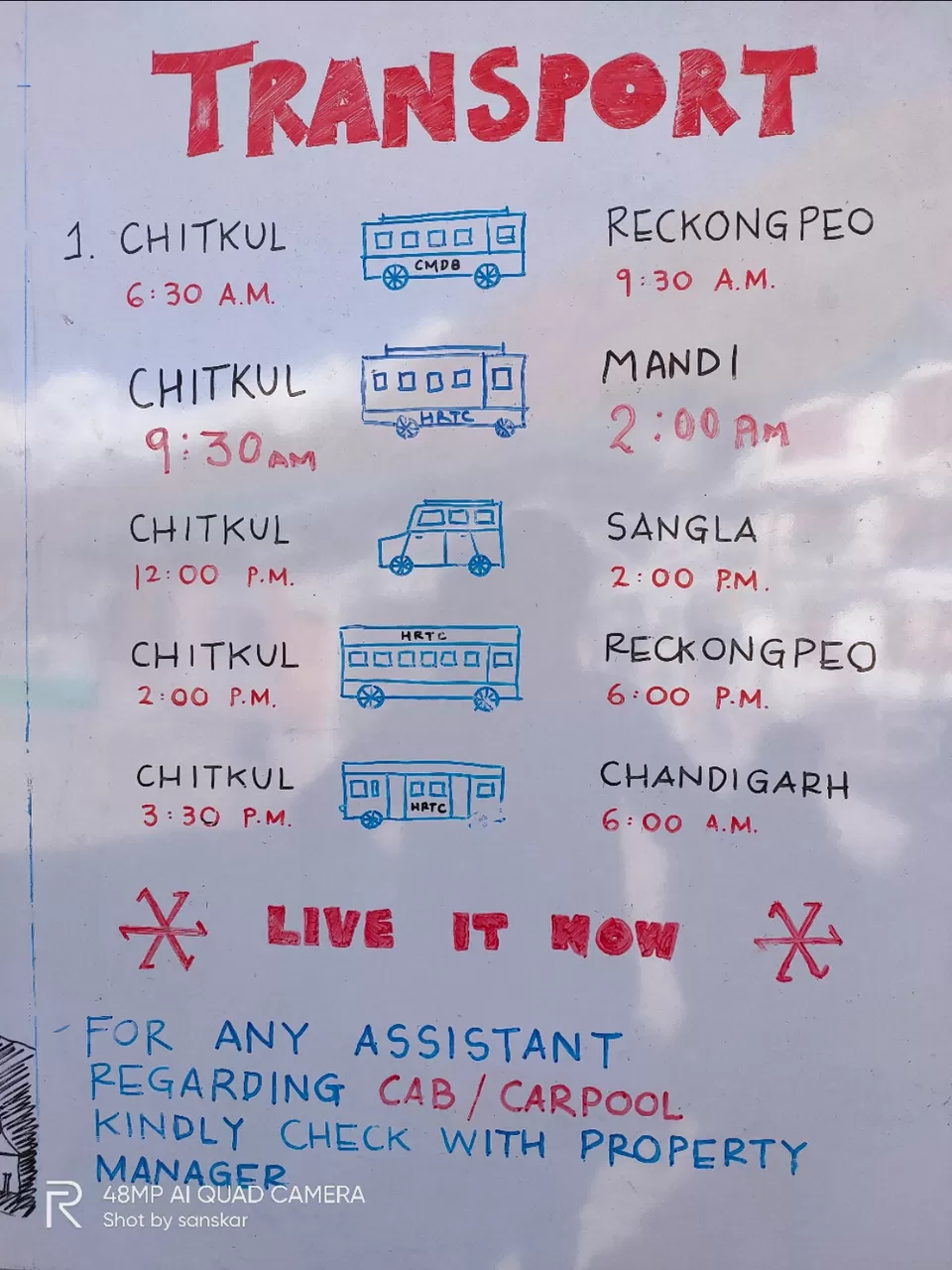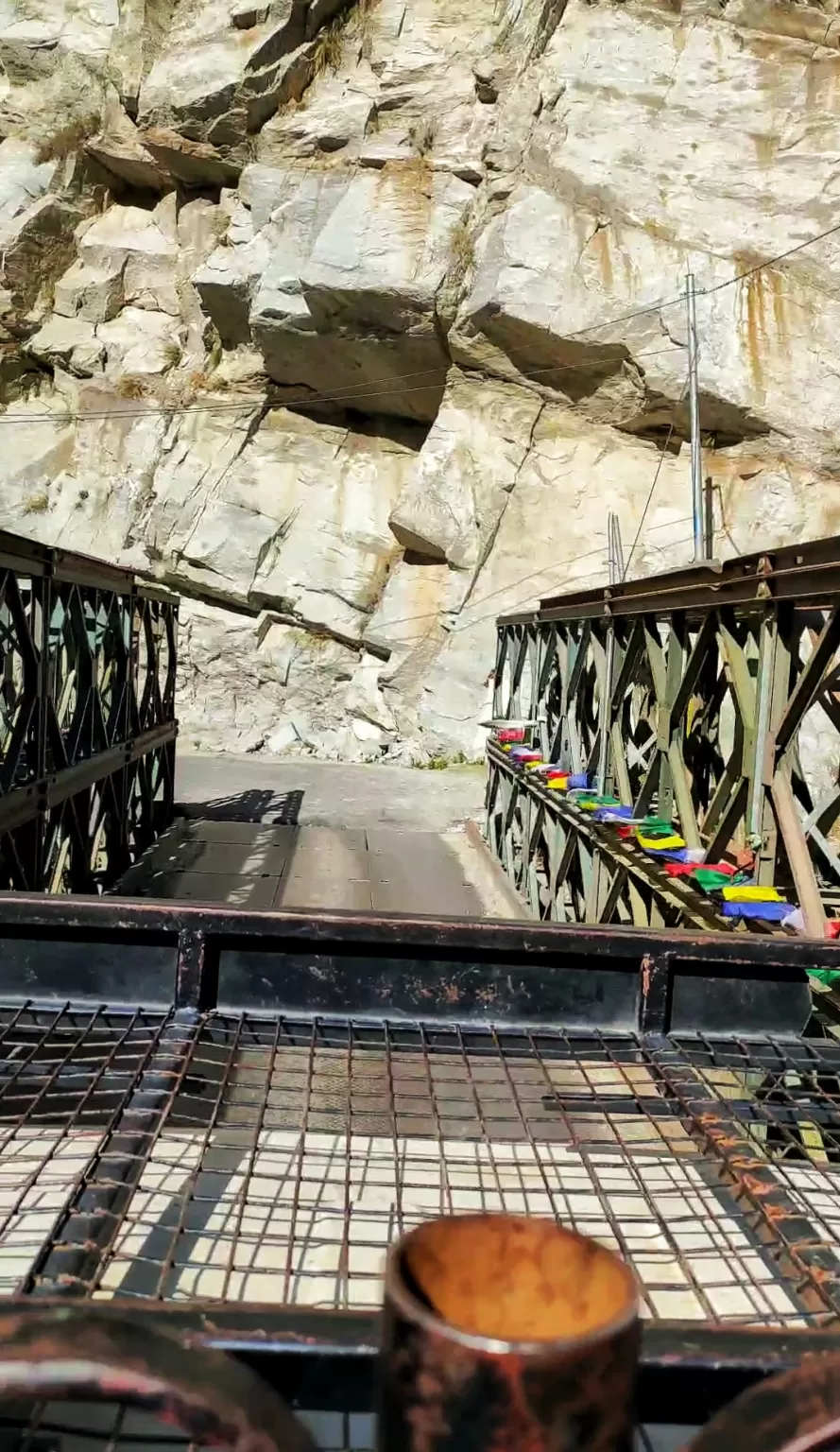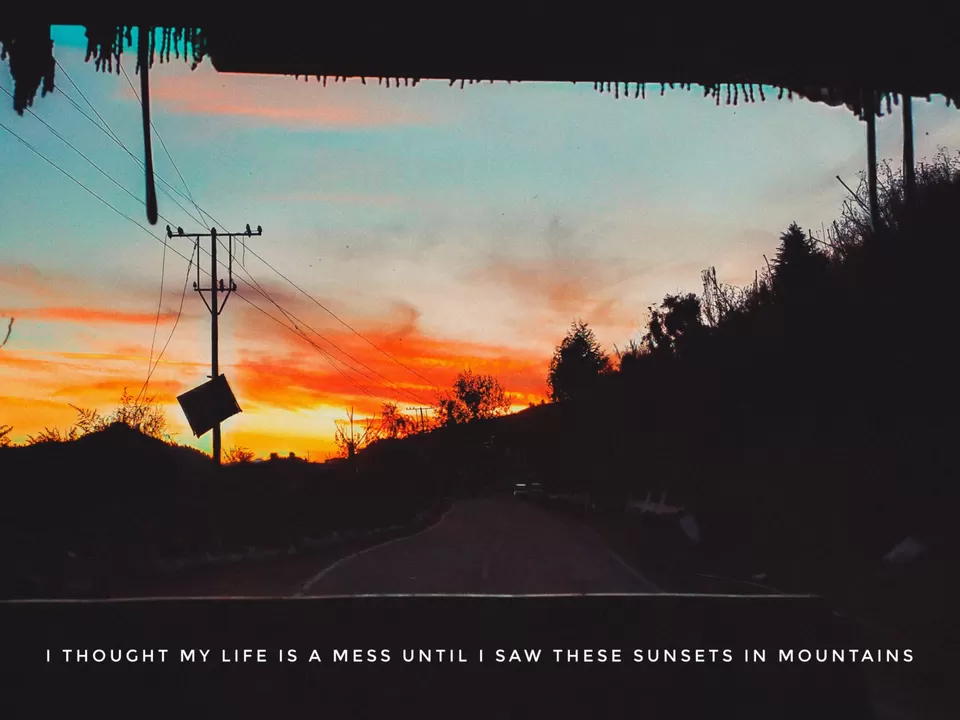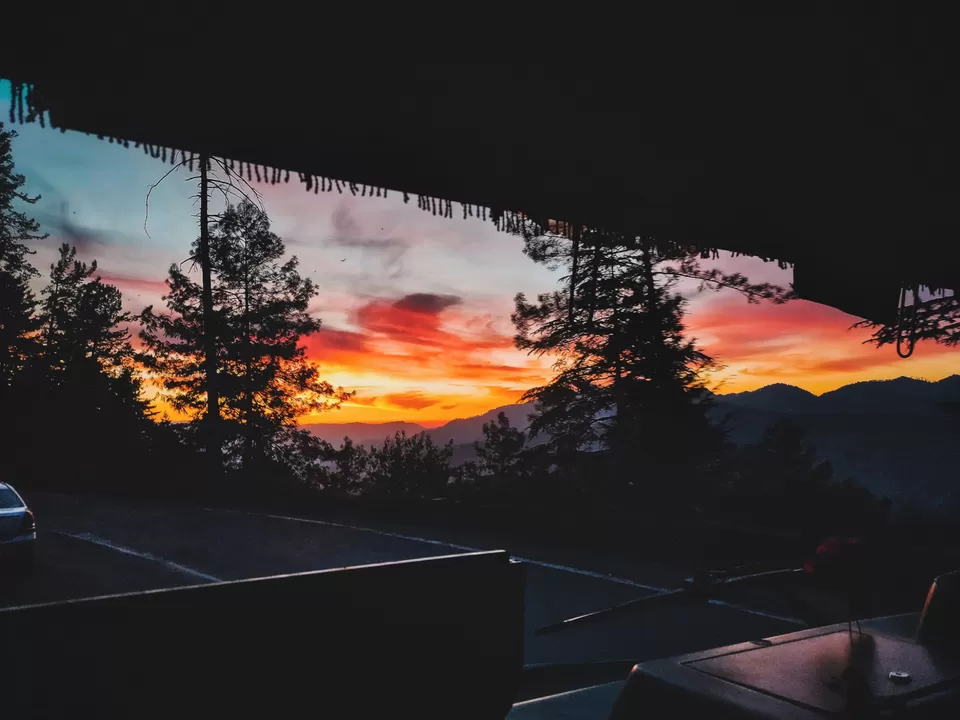 NORMAL TRAVELLER
This is the thing that bothers most whenever i plan to go on a trip. Before planning anything i search for network connectivity in that area but this topic is left by most of the people in their blogs and thats the reason you don't find anything regarding this on internet.
(1.) IDEA/VODAFONE : Idea sucks in kinnaur valley, most of the time you wouldn't get a network and at main places like kalpa, Reckong peo when you will get network you will suffer from low internet connectivity. Calls works fine in most cases.
Internet : 2G in most places, at some places (rare) you will get 3G, forget about 4G. It even sucks in kalpa, R/P.
(2) Reliance jio : It is better than idea/voda most of time you have network, calling is good.
Internet : fluctuate between 3G/4G at almost all places.
(3)Airtel : Airtel is badass. It always have network ( except Chitkul) Calling is best. Best network works everywhere.
Internet : Always 4G (sometimes comes to 3G also(rare))
(4) BSNl : It gives you network in almost every corner of kinnaur. You won't find no signal anywhere in kinnaur as long as you have BSNL.
Internet : It takes time to turn on internet but it gives internet in almost all places (3G).
[Chitkul case ] : Till 2013 there wasn't any network connectivity in Chitkul because of Military order, But after 2013 BSNl started its office here and now BSNL is the only service provider here.
NoTe: No private network works in Chitkul.
Idea/voda stops 40 km before Chitkul.
Jio stops 8 km before Chitkul.
Airtel stops 4 km before Chitkul.
Only BSNL works in Chitkul.
Only calling No internet connection.
Hope you have enjoyed my journey. For any questions and queries, head toward my Instagram ( safar_.nama) and DM me.
Note: Some of the pictures here are added from screenshots from the videos as Tripoto doesn't allows you to post videos. So for greater feels head toward my insta as mentioned above and watch "Himachal x2 " Highlight.
You can also visit my website to read my blogs, articles at www.sothisishowidied.tk
Thank you.