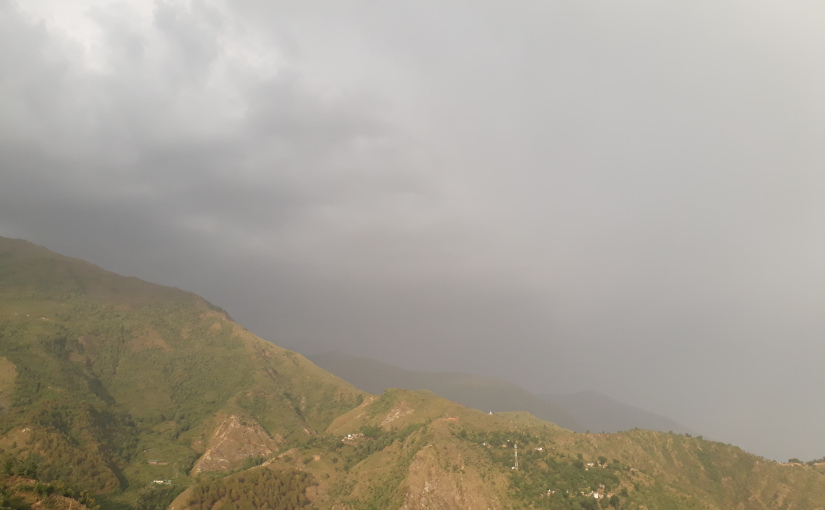 Yes Mountains are my love.. Whenever they call me, I go running.. Not literally ????
Dharamshala was never on my list. May be because its too touristy.. I was just 20kms away during my last trip.. But no.. I didn't visit.. Blame the place for not calling me then.. Hehe
It all started with searching a summer vacation destination for my cousins when they asked me about Dharamshala.. To their surprise I was completely clueless about this place.. Hell yes! I'm a Hotelier.. ok not any more.. Yes yes.. I am in tourism industry but I have not been everywhere ????
Little research clubbed with weekend off from work and here I was saying goodbye to the madness of Delhi.. Tiredness of an overnight journey vanished away with picture perfect view of Sunrise.. Distant view of snow capped Dhauladhars, tall deodars, sunrise, chirping birds welcomed me as I made way to my hotel in Mcleodganj..
Blessed with spectacular scenes of nature, this calm and serene hill station proudly boasts strong Buddhist influences with many quaint old monasteries located here. While you walk down the streets of Mcleodganj you will feel the essence of Tibetan culture..
It was hot the day we arrived.. Yes you read that right.. Mcleodganj was hot.. We humans are to be blamed for what we have done to our beautiful planet.. We were excited to visit Bhagsunag Waterfalls (the place looked amazing in online pictures) but upon reaching after a 3kms trek, it was heartbreaking to see just a small water stream.. Mountains received less snowfall this year so less water ☹ Bhagsunag Temple situated before the waterfalls is a small temple dedicated to Lord Shiva. It is believed the water in the pond at the temple has medicinal values. Disappointed with the state of the waterfall, we decided to head back to Mcleodganj and visit Naddi.. We were walking down the streets when God decided to make us happy.. The mountains were suddenly wrapped in the blanket of rainy black clouds.. It started raining.. yayyyy.. ???????????? The hot, boiling hill station turned into a happy, rainy place.. The place looked truly magical.. It seemed trees were dancing in the rain and birds were singing happy songs.. We missed going to Naddi as 3 hours at a Tea shop flipped in a second admiring the outside view..
Day 2 turned the traveller in me to a tourist.. I had few hours and wanted to visit all the places of interest in Mcleodganj and Dharamshala.. The day started with blesseings of Lord Shiva at Shri Durveshwar Mahadev Temple and Maa Chintpurni at Chintpurni Temple both located at Dal Lake ( small picturesque lake amidst Deodar Forest).. We further headed to Naddi - small village located around 4kms away from Mcleodganj.. Naddi offers a magnificent view of Dhauladhars.. Though famous as a sunset point, Naddi offered an equally mesmerising view during the day.. As we spent more time ( admiring the views and chatting with a local family.. They wanted me to stay back with them ????????How I wish I could ☹) at Naddi than an average toursit, we took a photostop at the St. John Church in the wilderness - dedicated to John the Baptist and His Holiness Dalai Lama Temple.
Drive from Mcleodganj to Dharamshala offers stunning views of Dhamarshala and Kangra valley.. Tea Gardens, HPCA stadium, Lhindrub Chime Gatsal Ling Monastery, War Memorial, Chinamaya Tapovan are some places of tourists interest in Dharamshala..
As I left this place, my heart cried.. Why, Oh why, had we to leave such spots behind, cried my thirsting heart, why could we not stay on there forever?