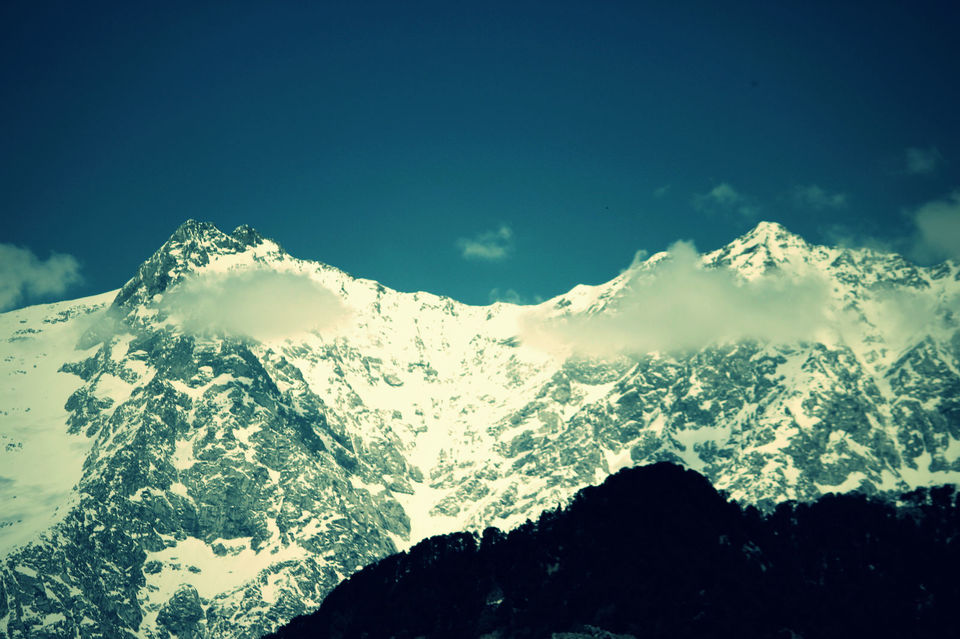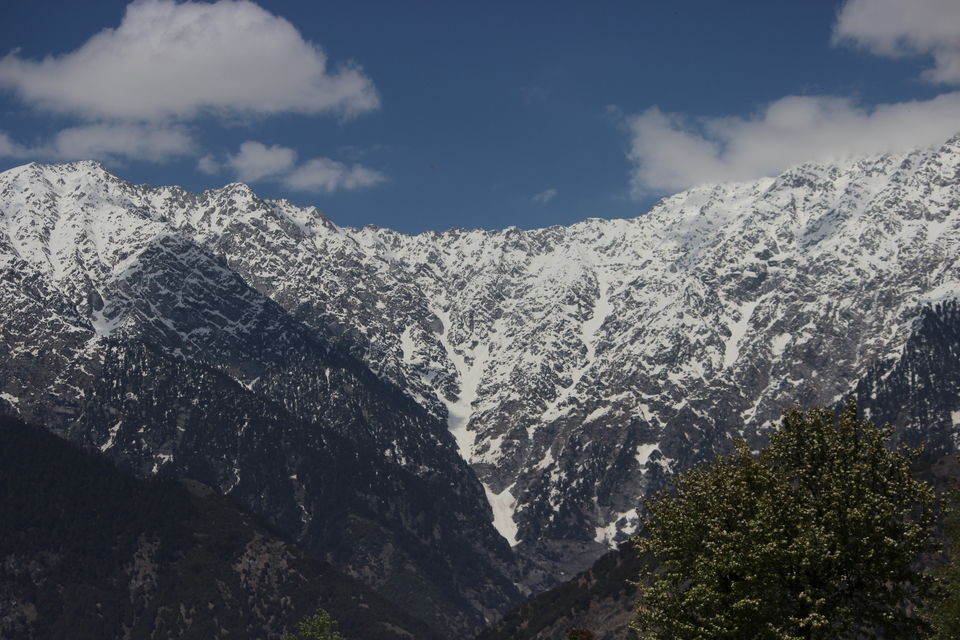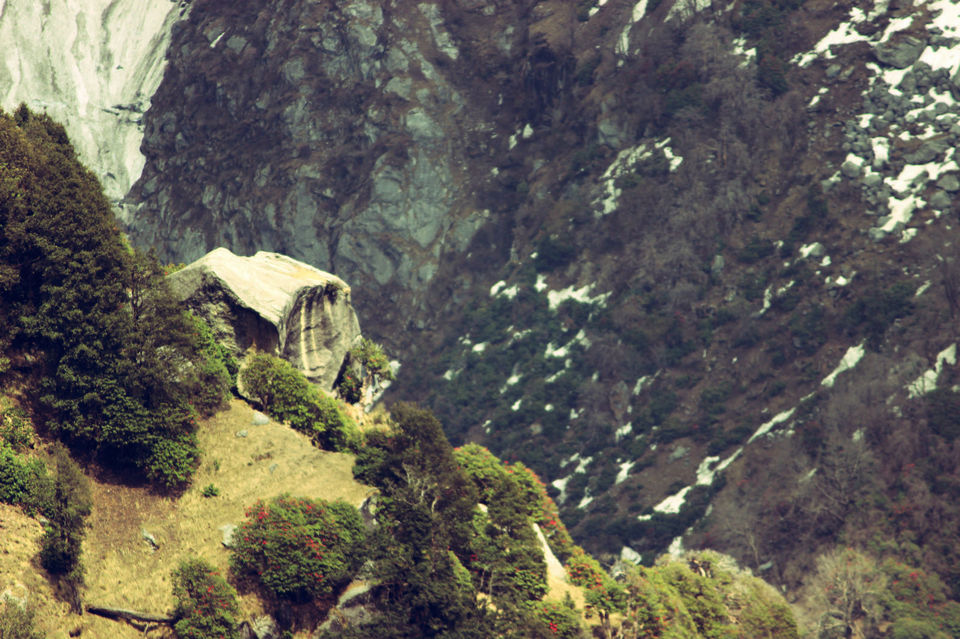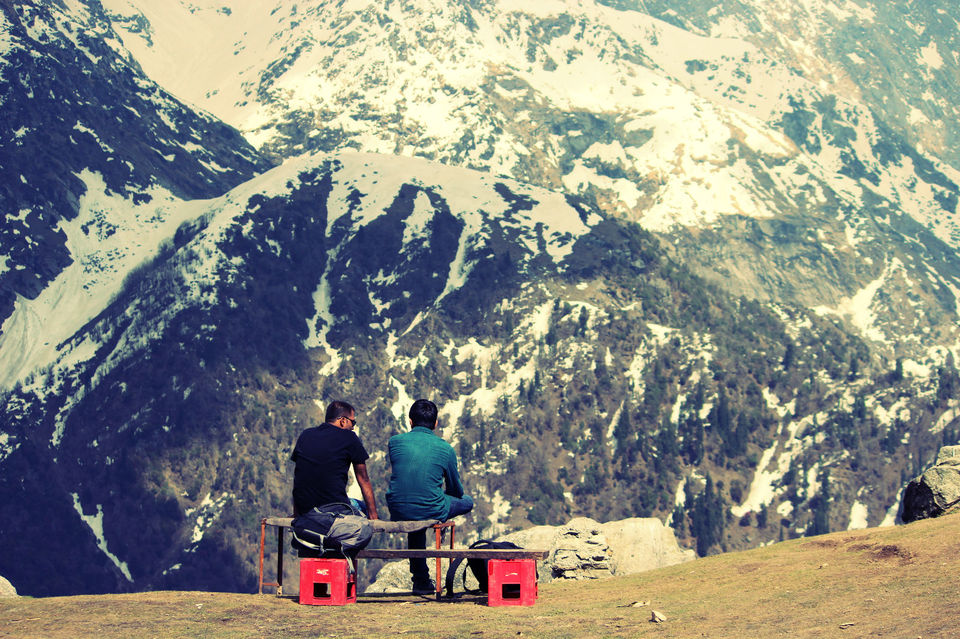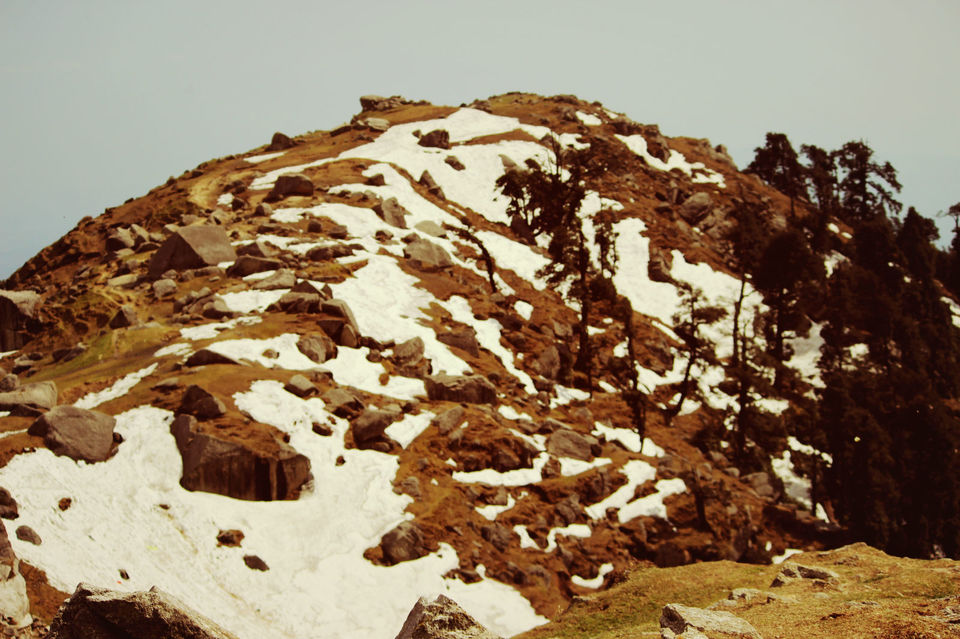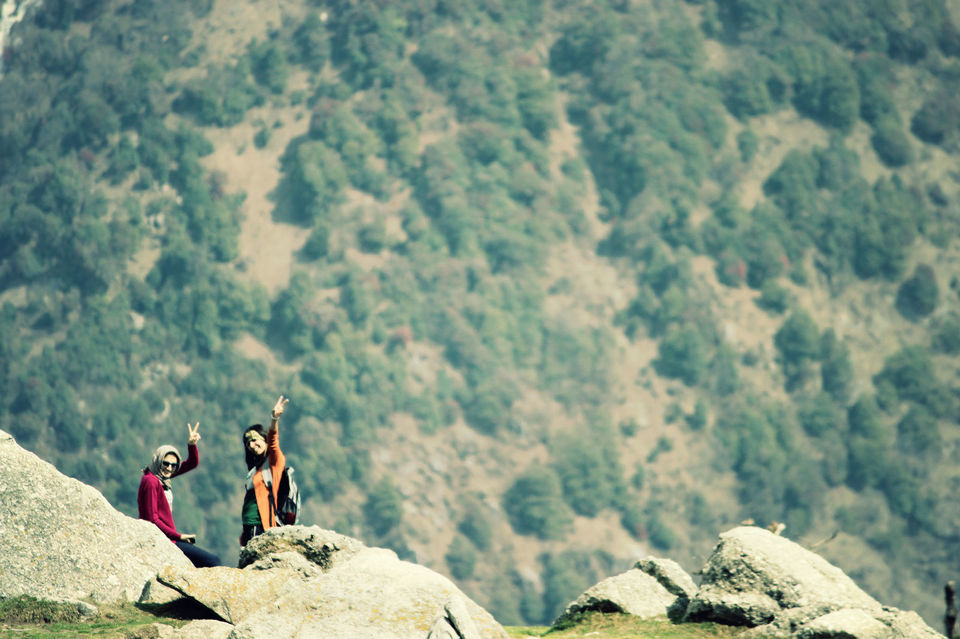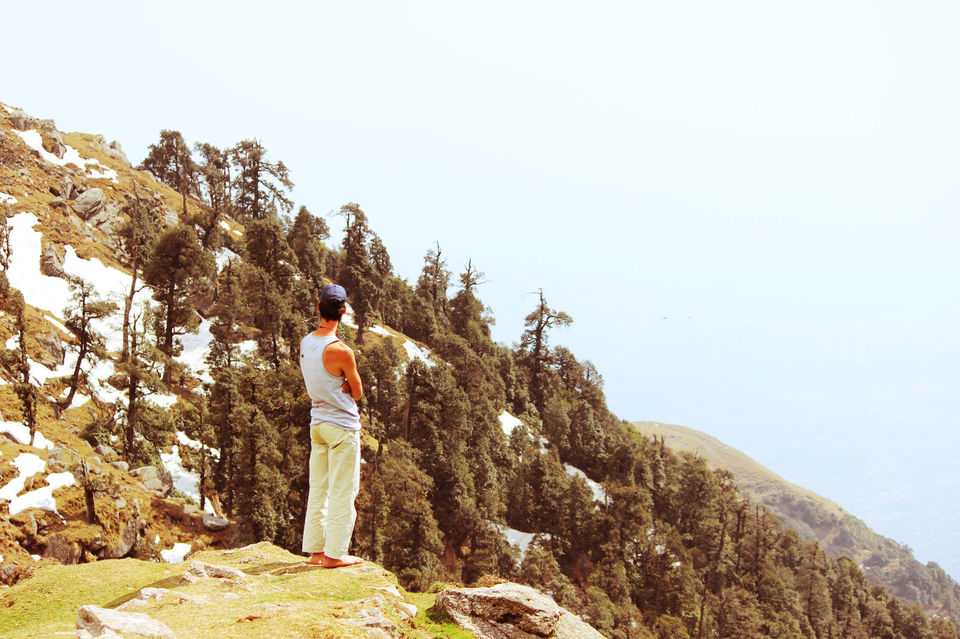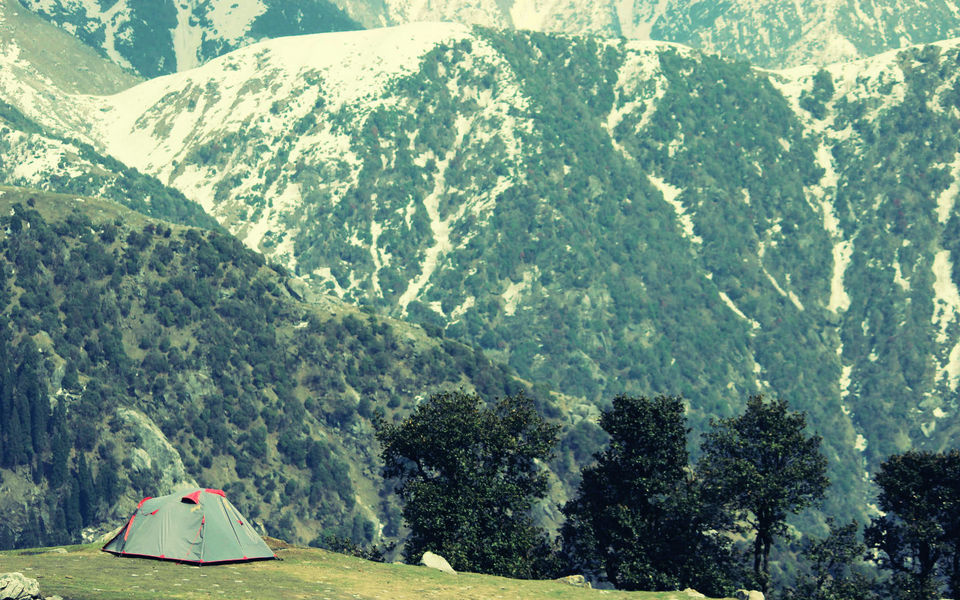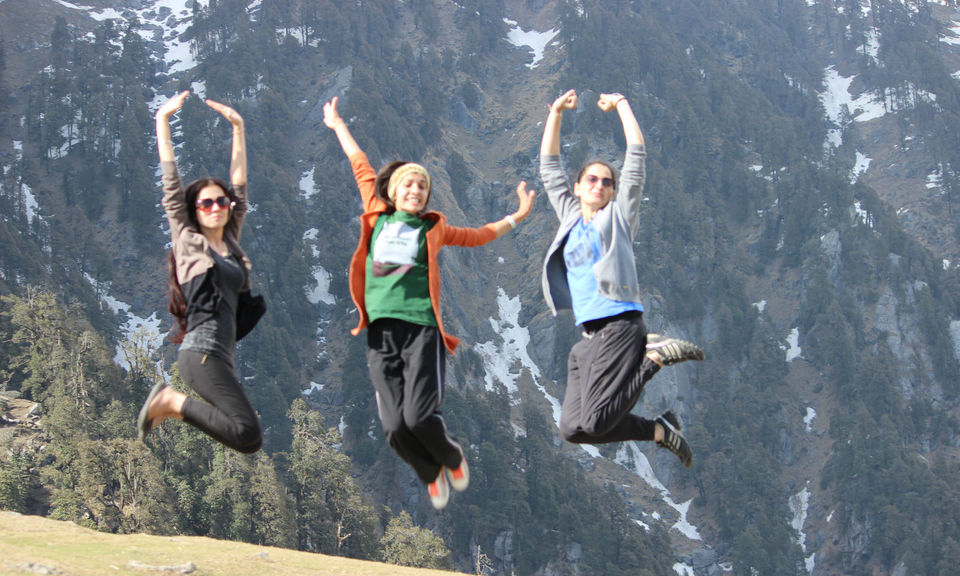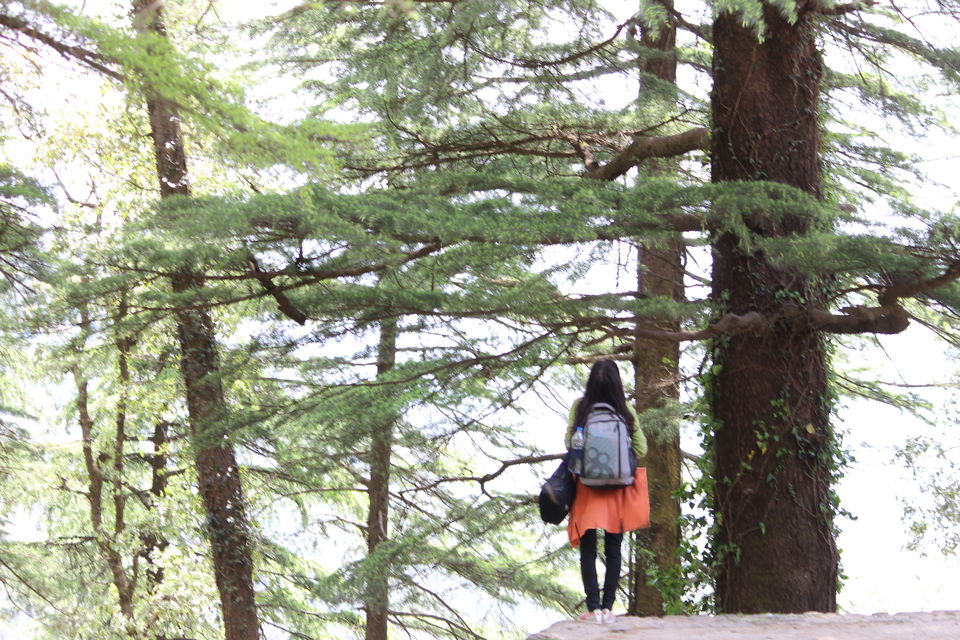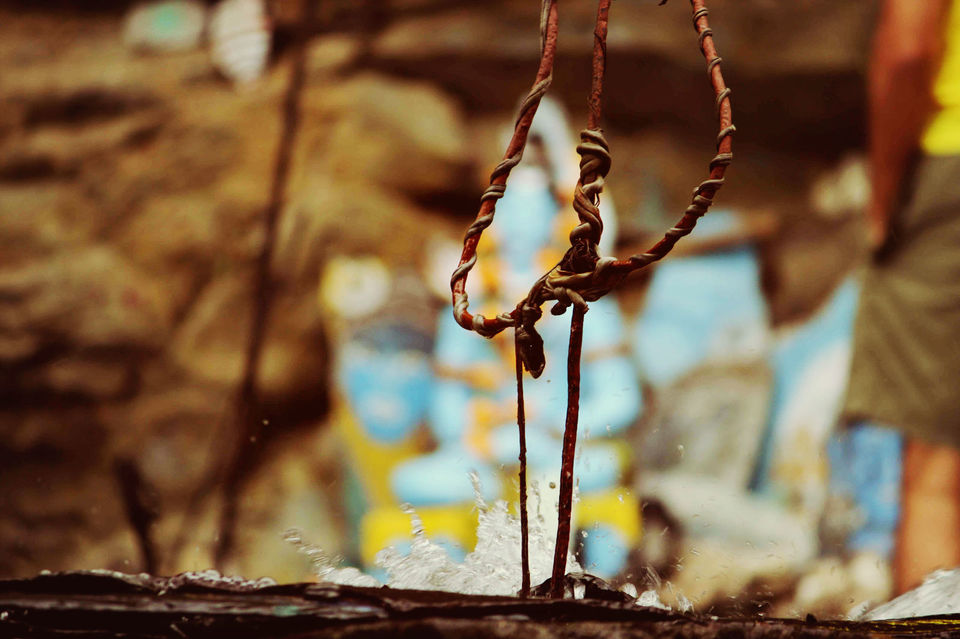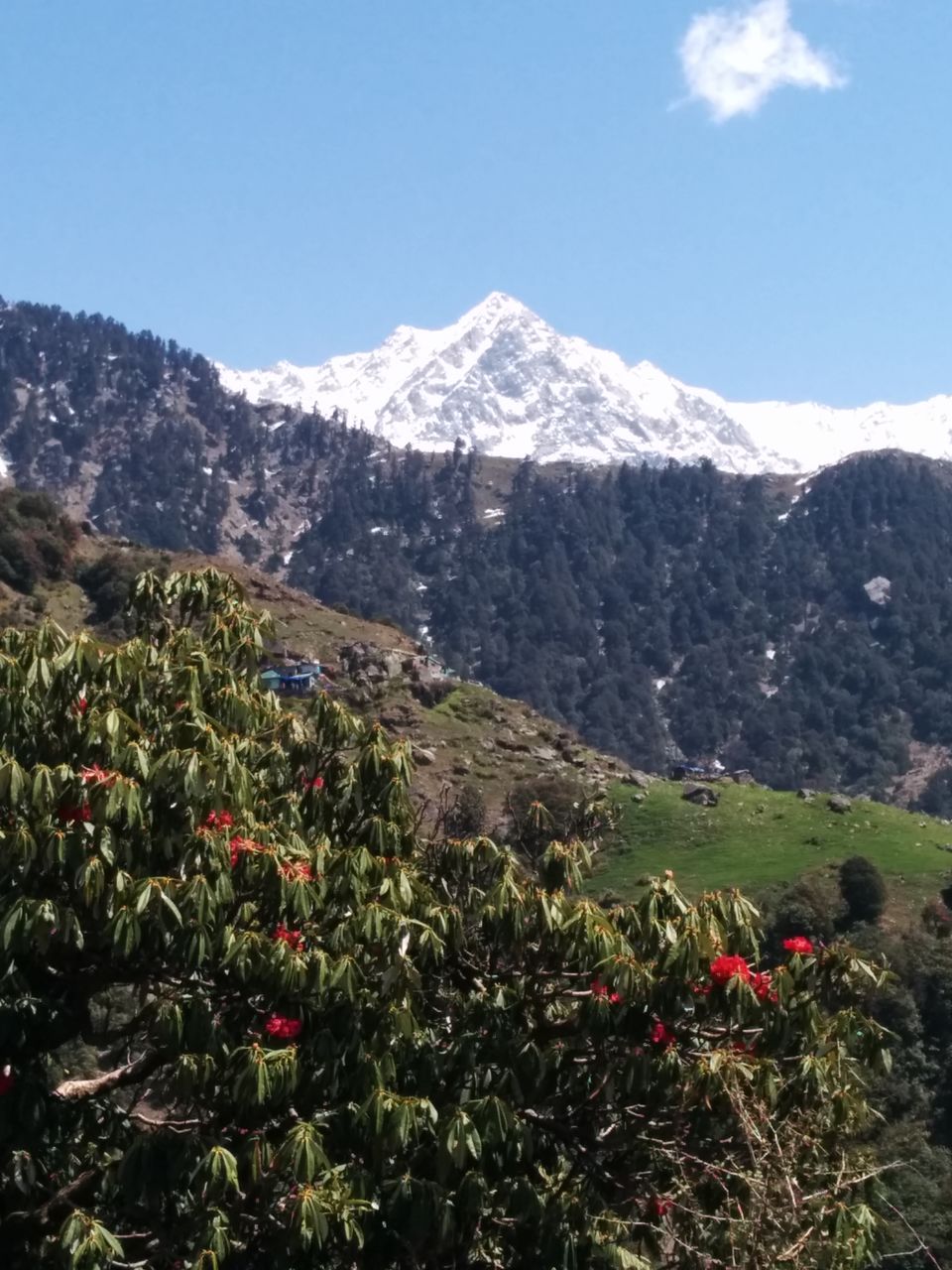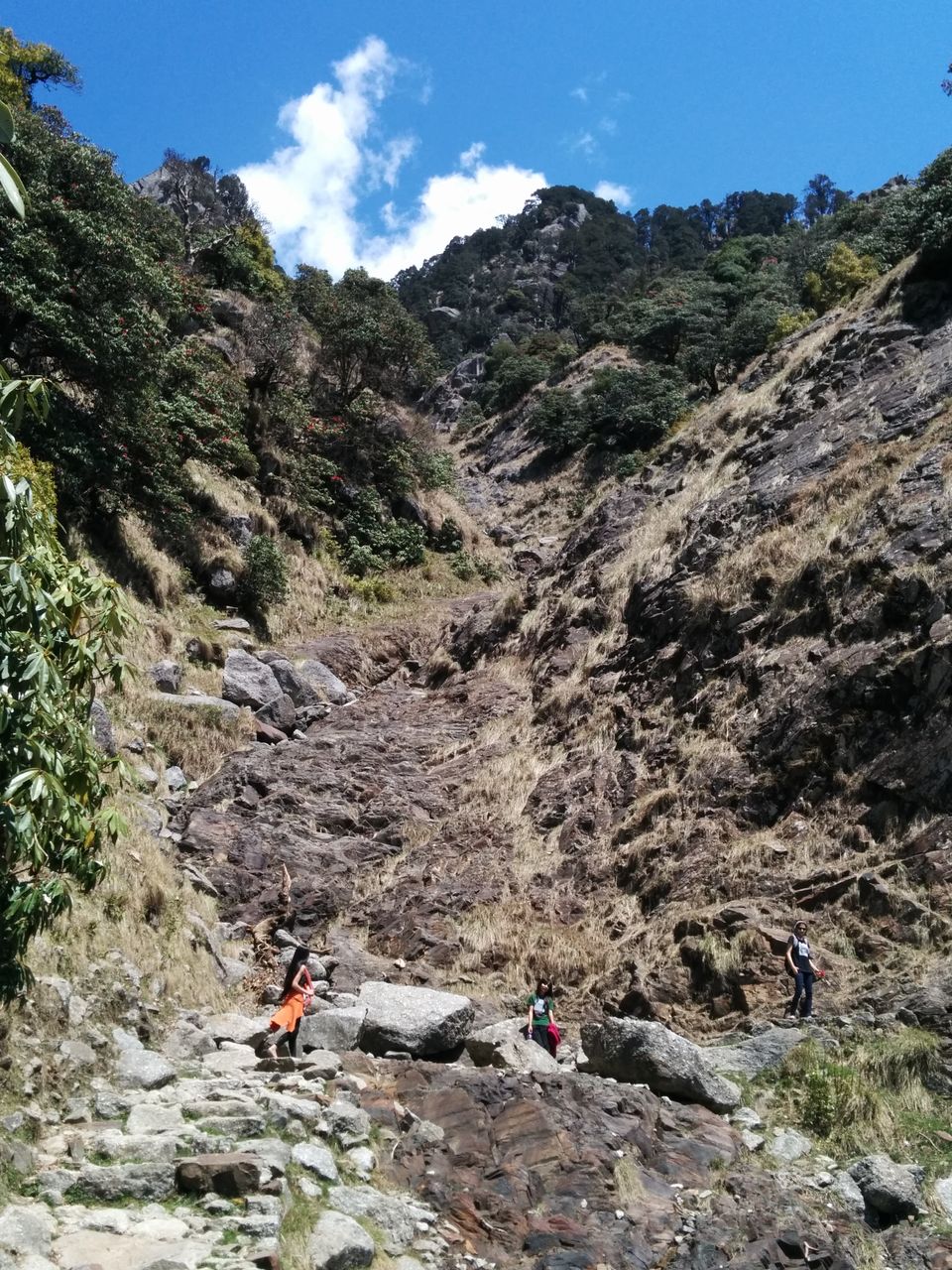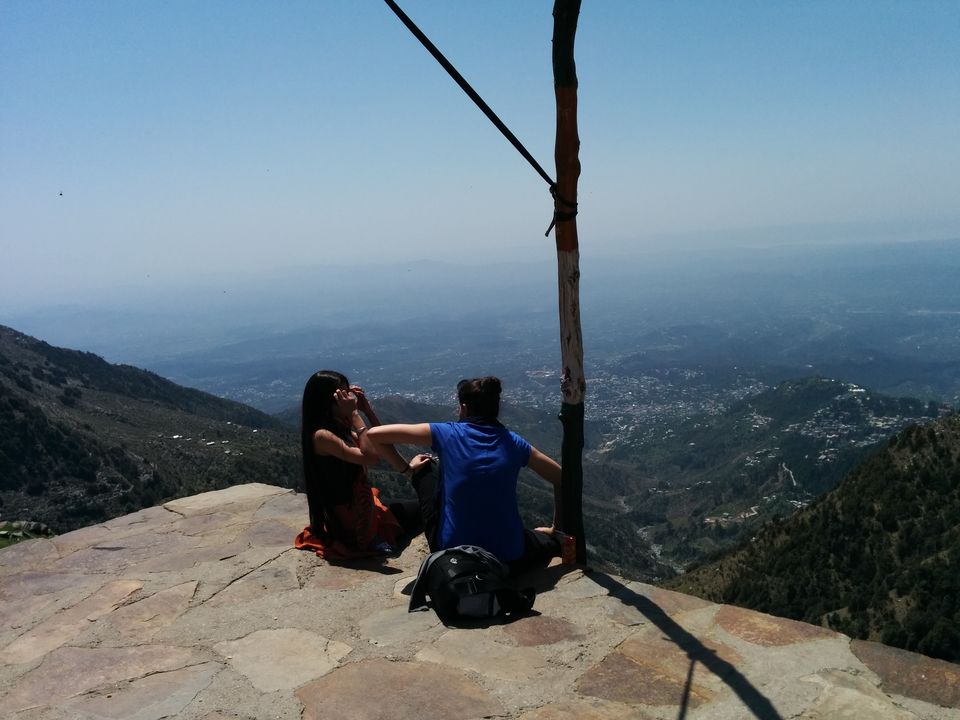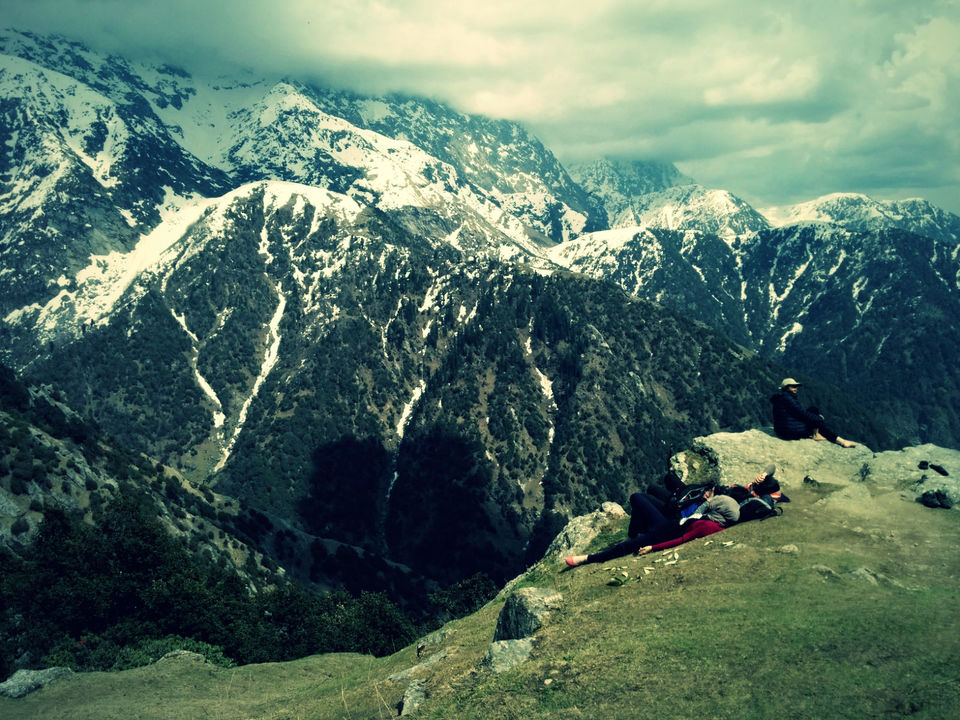 Triund – Heaven can be trekked too :)
 I remember how eagerly I searched for Triund Trek long back when I saw one of its picture for the 1st time on some traveling portal.
#Promise made to myself to go there whenever I will visit Dharamshala.
Triund was the only thing which echoed in my mind like an alarm whenever I heard the word Dharamshala. The idea was to go for a solo trip but it happened to be a Girls Trip eventually when me and three of my friends decided to go with minimum planning.
#More of a backpack Trip with no pre-planning :)....
After reaching Dharamshala, a hunt for a quiet place away from the hustle-bustle of the town led us to settle at Naddi village, which sounded much more interesting than other places we had searched for, such as upper Bhagsu guest houses, Dharamkot, and Mcleodganj. It turned out to be an excellent place to stay if one is looking for a quiet, less-crowded, and rustic place, which is surrounded by the village and offers the best view of the Majestic Dhauladhar ranges.
The famous Dal Lake is walking distance from Naddi and from here, one can take an auto, a taxi, or local buses to reach Mcleodganj. One can spot St. John's church while travelling towards Mcleodganj, as it is situated between Dal Lake and Mcleodganj.
Note: Staying at Naddi provided access to two of Dharamshala's most famous places, i.e. Dal Lake and St. John's church as bonus as these were at walking distancefrom Naddi....BINGO!! :)
In Mcleodganj, Dalai Lama Temple and Tibetan market are must visit places that easily consume half-a-day, if one has enough time to roam around in market area for shopping and trying Tibetan cuisine.
Note: Cameras and other electronic items are not allowed inside Dalai Lama Temple any more :( but this place is surely a treat for peace lovers, as one can enjoy its soothing and calm environment by surrendering oneself to its divinity.
Next morning at around 9AM I started my long awaited trek to Triund from Naddi village along with my friends. I had collected enough information from locals by this time and knew that from Naddi village one can reach Dharamkot, which is supposed to be a common point to go further if one is coming from either Bhagsu or Mcleodganj. From Naddi, Dharamkot is at a distance of 3-4kms and this settlementoffers a well-defined walkable path decorated with Rhododendron trees along with sights of mud houses, alpine trees, and colorful Prayer flags.
Note: Rhododendron flowers are a tasty way to prevent dehydration. Chutney made of these flowers is very famous in Kangra district. Also Beware of local dogs as they are not very friendly to strangers here.
From Dharamkot, one has to reach Gallu Devi Temple, which serves as a base to those who intend to go further to Triund. This temple can also be reached by road on a local taxi. We preferred to trek from Dharamkot to Guna Devi. This trek surely challenges you, as you start feeling the effect ofaltitude. Various ways to reach Guna Devi Base are as mentioned below: Naddi Village --> Dharamkot --> Gallu Devi Temple (Can be covered on a car as well as on foot)Mcleodganj & Bhagsunag --> Dharamkot --> Gallu Devi Temple (Can be covered on a car as well as on foot)
This trek offers panoramic views of Bhagsu village, Mcleodganj, Dharamshala valley, and distant views of Shivalik hills, as well as the plains of Kangra valley. The trek is moderate in nature and not suitable for a family keeping in mind the steep climb and many deep gorges on the way. A small mistake during the climb can be fatal. There are two cafes on the way, one of which is known as 'Magic view' cafe. It is situated at a vantage point when Triund is almost 2kms away. One can sit, relax, and enjoy munchies along with breathtaking views of the entire Kangra valley.
Note: Do not blindly trust the opinions of passersby who are returning from the trek as most of them won't give favorable comments. It is better that you trust your own instincts. Believe me, it's more than worth a try.
The last 1 hour stretch is probably the steepest and the path is full of slippery stones. This stretch is a true test of your grit as by now you are fully exhausted and want that very glimpse of Triund. We reached this Majestic hill by 2PM which was not bad at all if somebody is coming from Naddi.
Note: This one glimpse of the place is a curtain raiser to all your expectations about the place. That very first glance will soak away all the tiredness and one starts feeling light with every moment spent there.
Snow was a surprise during the last few steps Triund is a large pasture-like land carpeted with green grass. One can see the mighty Dhauladhar ranges right in front. This is the base camp and acclimatization point for the trekkers climbing to the Inderahara point on the Mt. Dhauladhar.
Other Places to visit in Macleodganj include Bhagsunag Temple, Bhagsu Waterfall , Shiva Café near Bhagsu Waterfall, and various cafes in Dharamkot.
Note: Here I take another opportunity to reflect my experience of Triund where pictures are telling the larger story than the words. ENJOYYY!!