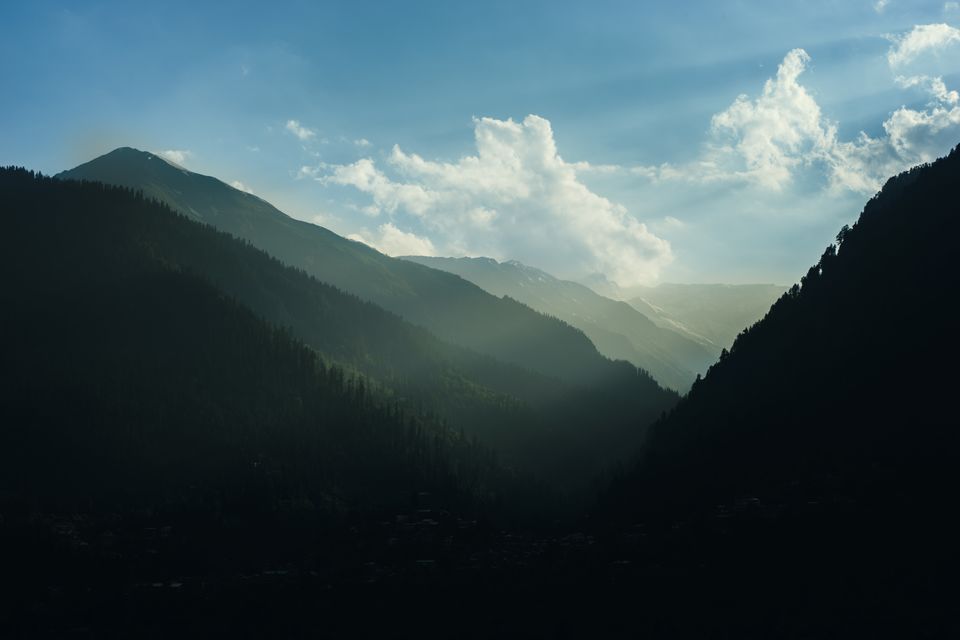 This story dates back to the time when I was still in college, carefree, and could afford to not care about getting a job or going for a master's degree. My friends and I, even though from different cities, love to take these short trips to the mountains every few months. It was established that Himachal Pradesh had our hearts and, Manali being the easiest to reach for all of us was the place we used to keep coming back. Our love for Manali had reached such heights that we now had local contacts and people who knew and remembered us but, there comes a time when every human being gets bored of things, regardless of how beautiful and dreamy they once seemed. So we got bored too but, Manali and the entire Kullu Valley had always been our comfort zone which we did not want to leave so soon. So I came across these little upcoming villages near Manali called 'Hampta' and 'Sethan' and so, we decided to head there in the last week of 2018.
Reaching Sethan and Hampta is not the easiest of tasks and we realized that as soon as we reached Prini. The roads ahead seemed to be in a bad shape and no one was ready to take us to our destination but, out of sheer luck, the host of the homestay we had to stay at was buying groceries from a nearby shop and asked us to come along. His car was new and just five minutes into the journey, we could guess that it would not be so in just a few months. About half an hour later of assimilating a new point of view of the Kullu Valley on a dreadful road, we reached the homestay which was situated in a quiet meadow on a hilltop. The property, like all typical Himachali houses, was a mud house made to sustain all kinds of weather. Our room was small and just enough for the three of us. It had taken us more than 16 hours to reach here and we were sleepless and famished. So we had Maggi and chai as our first meal in the mountains. Honestly, name a better trio than mountains, Maggi and chai. I'll wait!
The homestay was also home to two other guys from the South who were traveling in Himachal for the first time. That night, our host invited us to a small party that was happening at a nearby cafe and it was the first time I partied. What followed included a lot of drinks with some locals, the two guys from South, and two English boxers who were traveling across India in their offseason. It was late when the party got over and our hostel was a good 500 meters away. We had to walk the distance on dark roads through a jungle while also being mildly drunk. I remember witnessing a beautiful night sky in an inebriated state and others laughing at me. The night had almost come to an end before we were told about a paranormal episode that the host had lived to tell, right where we were staying although, that remains to be a story for another day.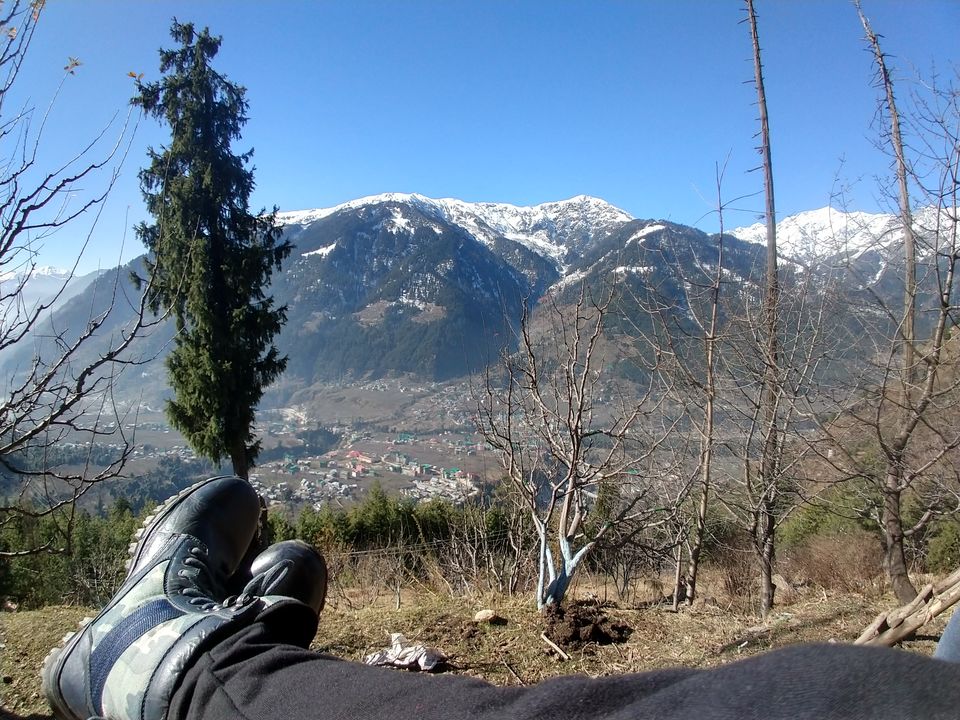 We originally planned to stay at the homestay for two days and then go off to the Tirthan Valley but the plan was cut short, courtesy of the paranormal story and the dullness we experienced in Hampta. Manali was barely an hour away and despite planning not to go there again for at least a few more months, we could not help ourselves but go back when we could see the town we have grown to love right in front of our eyes from Hampta. So the next morning, we walked till Manali, trespassing private lands and taking roads that usually only the locals do. We were in Manali for only a night before we took a bus to Jibhi but, the night was enough to live Manali again, to go out on The Mall and eat from the famous places and live the vibe once more much before travel got halted altogether by the merciless virus. It will soon be two years since this last visit to Manali and I am glad that we skipped that extra night in Hampta to spend it in Manali. I don't yet know when I'll be able to return to Manali again but, I have a feeling it will be sooner than expected and I hope you reach your 'Manali' very soon too, sooner than you expect.