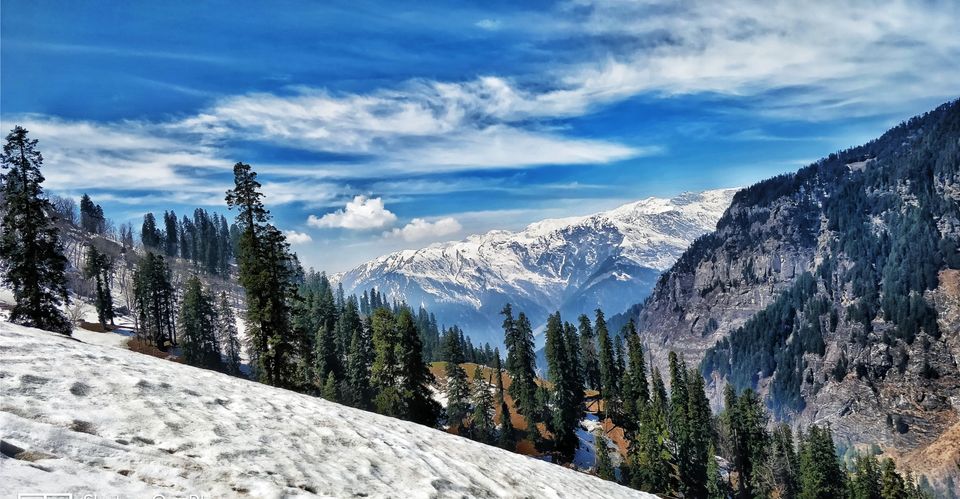 "Men Climb Mountains, Scale Heights, Venture Into the Unexplored to Prove to Other Men It Can Be Done." - Mother Angelica
"Thank Goodness for the First Snow, It Was a Reminder–no Matter How Old You Became and How Much You'd Seen, Things Could Still Be New if You Were Willing to Believe They Still Mattered".
We Were at Sethan Village in Hampta Valley. Sethan Village Is Located About 15 Kms From Manali at 2800m and Has Just About 15-20 Houses. One Can See Towering Dhauldhar Ranges Surrounding the Village.
Stay - Himalayan Lounge, Rs. 800ight for 5 guests.
Food - Rs, 200 - Home Made Meals
We Reached There at Night and Had Our Booking at @himalayan.lounge for That Night. When We Reached the Stay ( The Himalayan Lounge), the Snow Capped Mountains Was There in Front of Us. So, We Were Just Waiting for the Morning to Come to Witness the View from the Homestay. The Temprature Dipped to -5 Degrees During Night.
So, It Was 6'30 Morning When I Woke up and Went Outside to Experience the Best Part of the Whole Journey.. The Scene Was Amazing and Mesmerizing. With the Snow Capped Mountains, Dhauldhar Range Mountains Raging High Between the Clouds, I Was in Love with This Scenic View and Made One of the Memorable Mornings of My Life.
We Asked Our Host "Vinod Bodh" About Sethan. We All Want to See the Snow. So, He Told That There Trekk Route Available Nearby. It Was a Trekk of 4 Kms. It Was Part of Silk Route. It Took Us 2 and a Half Hours to Reach the Top. It Was 0 or 1 Degree During the Day After Reaching Up at 12000 Ft.
The Feeling After Reaching There Was Amazing. All Around There Till Where You Can See Was Only Snow.
Peaceful and Quiet – These Words Are Merely an Understatement for This Place. Also, the Place Has No Network! No Work Related Calls…no Whatsapp or Email Notifications…no Panic or Anxiety Attacks Thinking 'why Hasn't He/she Replied Yet?!!!'…it Was Therapeutic to Say the Least.
Admist of All This, I Was Thinking about the Troubles What We Faced During the Whole Trip, What We Learnt about Traveling and Was Recollecting All the Memories of the Whole Trip from Starting to That Time.
I Was Feeling Blessed to Be There and Experience the Peace, Calm and the Beautiful Which Made Me Fallen in Love with the Mountains and 'Sethan' More. And the most important thing I liked about 'Sethan' was that It is still untouched and unexplored.