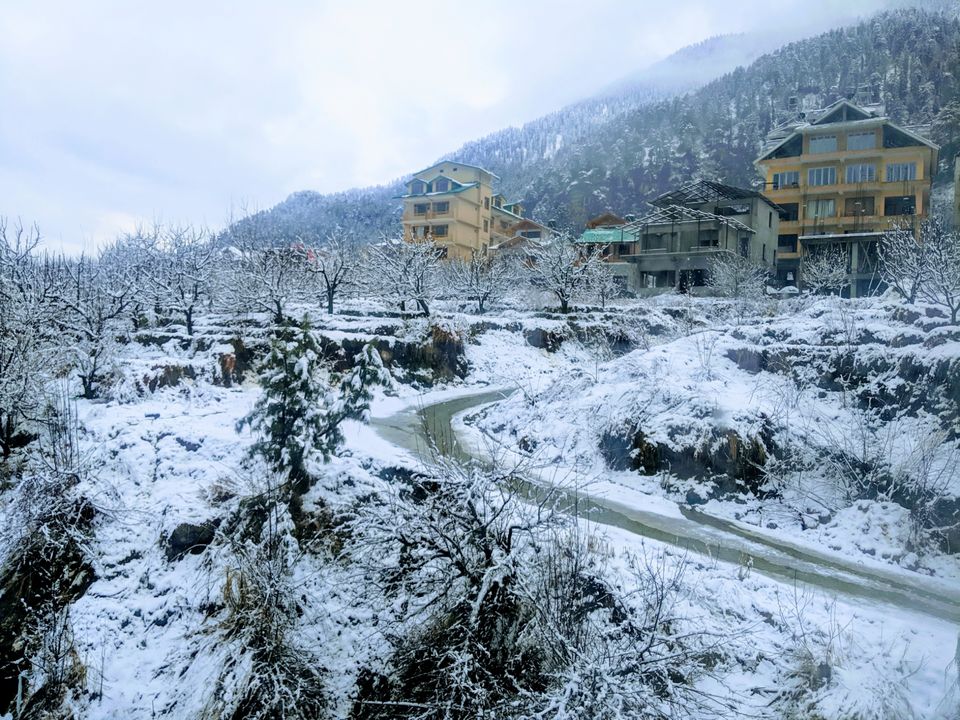 Travelling is something which makes me feel alive and clears my mind from all negative things.In February end, I wanted to go to Udaipur but due to some reasons I was not able to go. After that I thought of going to Manali for the third time.Yes,this was my third trip to Manali.I don't know the reason but I can never say no to any Manali plan but this plan also included Kasol as a stopping point for one day.I feel some different connection with this beautiful place of Himachal Pradesh.I went to Manali with a travel group for the first time.
a) I started my journey on 28th February evening from Delhi by bus with a traveller group around 6:30.
b) We had our dinner at Shiva Dhaba in Murthal and reached Kasol between 12pm-1pm next day.
c)We reached our campsite which was near Parvati river in Kasol. We took rest of around 15-20 minutes and freshened up to explore market of Kasol.
d)We were very hungry so we went straight to an amazing cafe known as Moon Dance cafe which lies in centre of the market.
e)I also danced on Kasol roads like no one is watching me.My dance video is there on my Instagram profile.
f) Temperature dropped after sunset and it became very cold. We went to riverside and captured some beautiful scenic pictures.
g)At night,we had born fire and dj.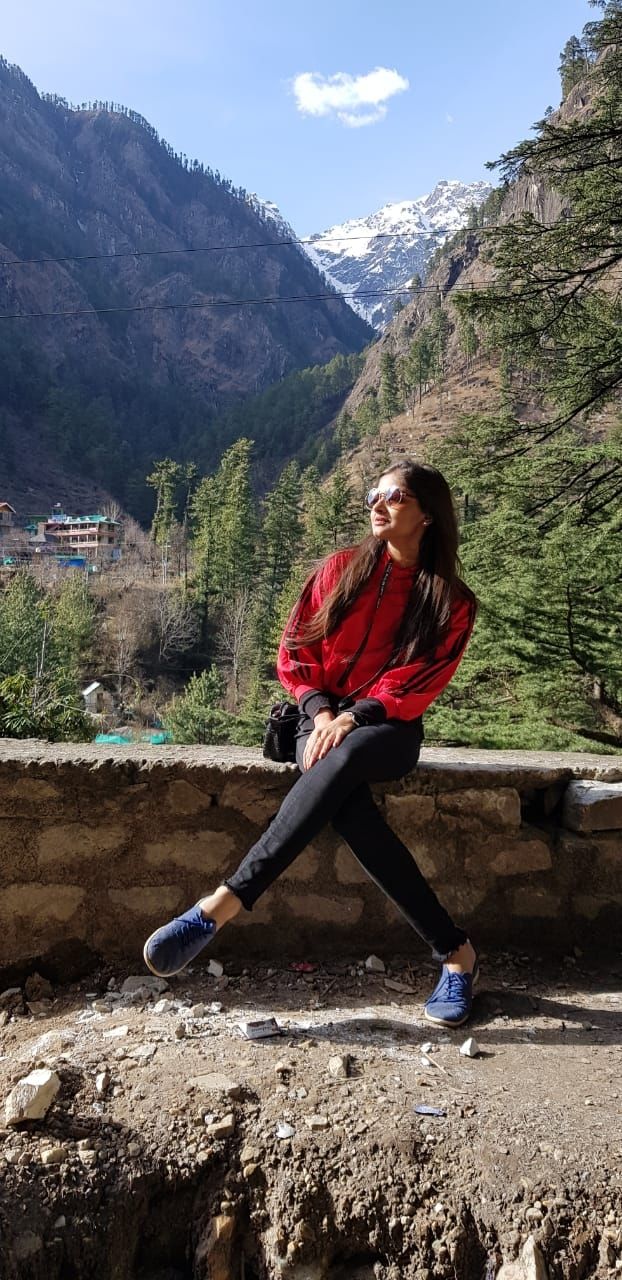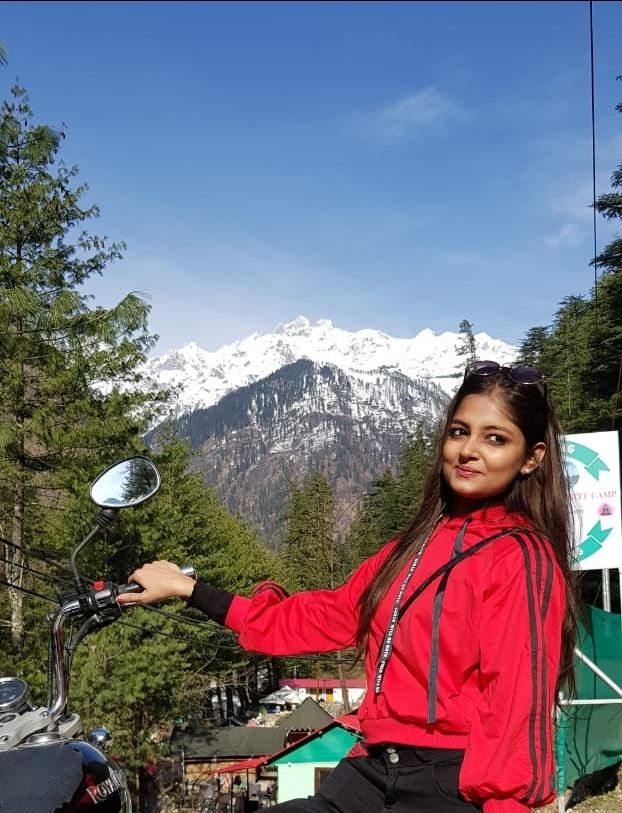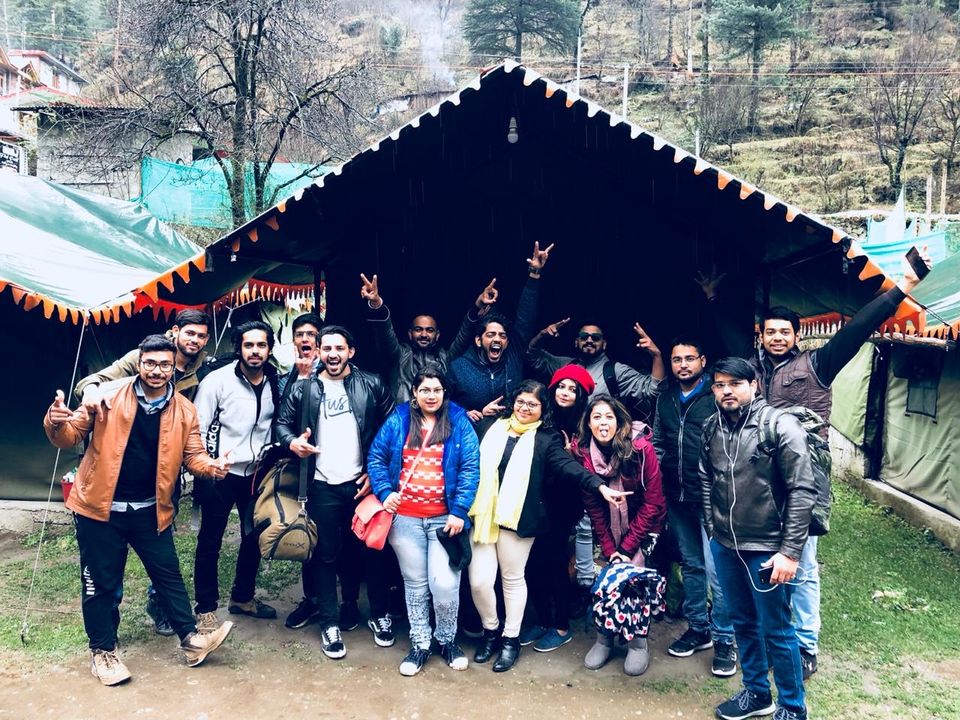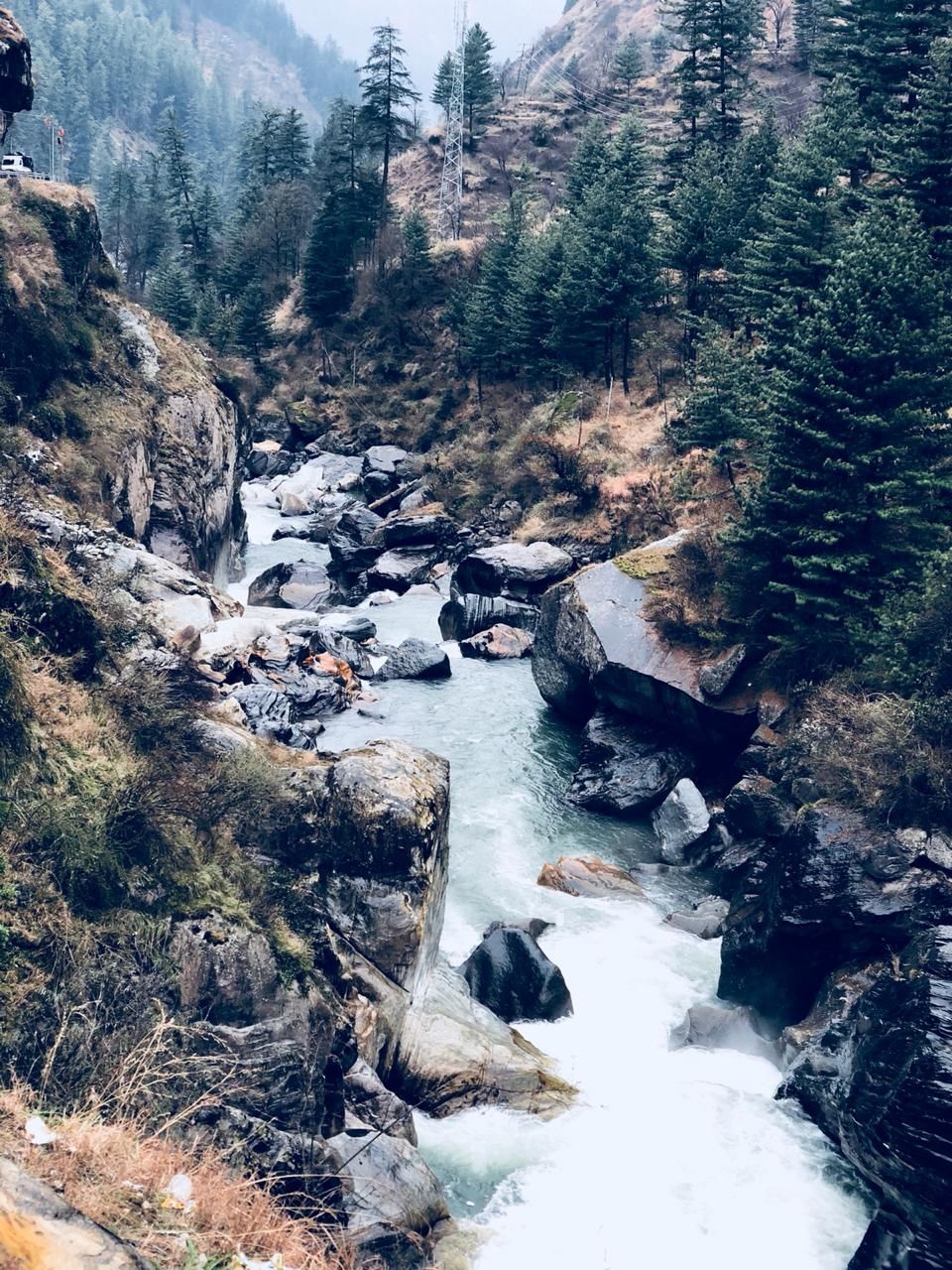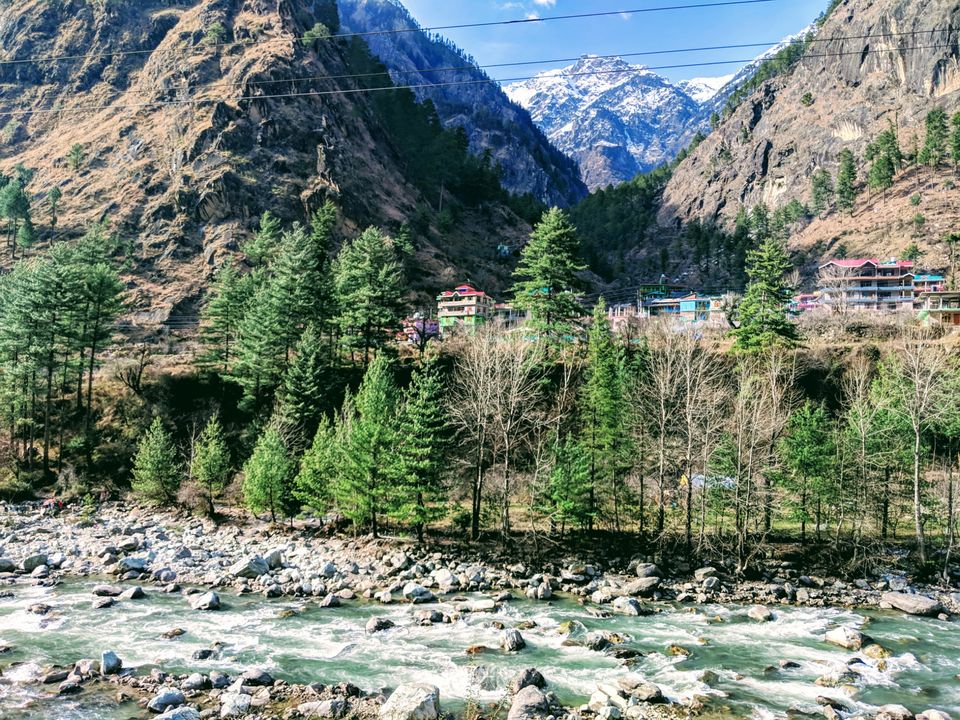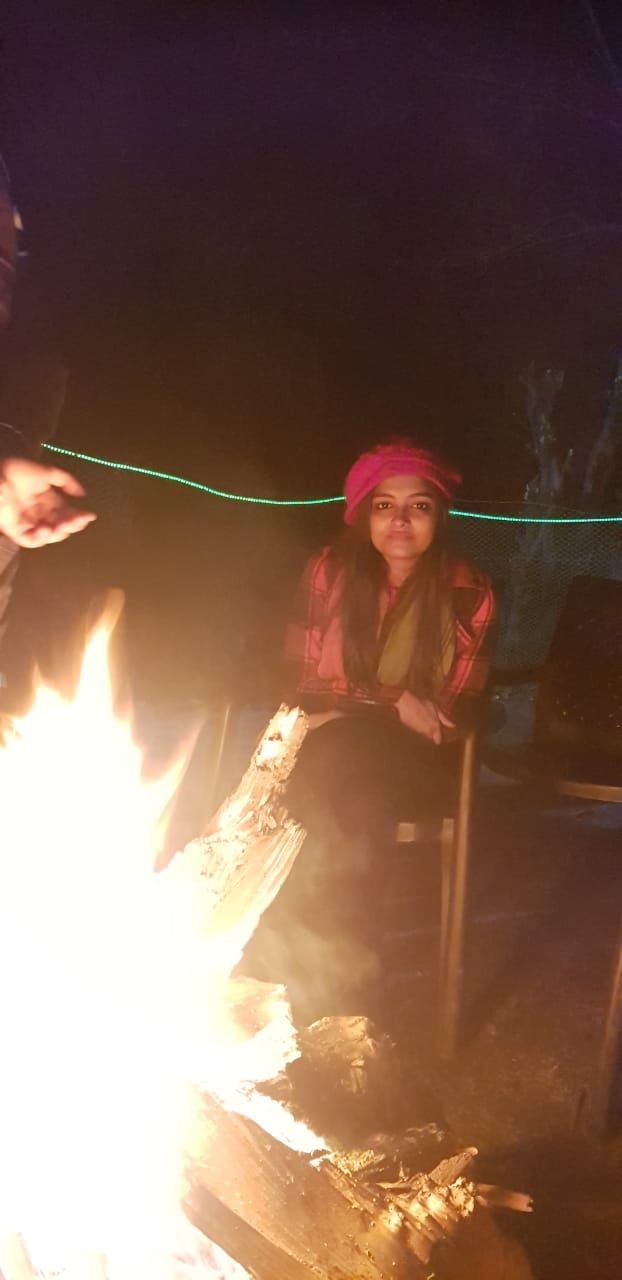 a) We woke up at 6am in the morning and went to Manikaran by walking as it was just 2km from our campsite.
b)It was so magical in the morning when you can hear the sound of rivers and musical chirping of birds.
c) Manikaran Gurudwara is a place of serenity, relaxation and natural hot springs.
d)Ate in Gurudwara Langar(community kitchen in Gurudwara where free meal is served).
e)We started off for Manali around 10am and simultaneously we got to know the forecast that it may snow in Manali.It was raining.
f) Reached Manali in around 2hrs and went to our hotel Tanglewood Villa.Its a clean and well maintained hotel with pretty descent food and good rooms.
g)We went to Hadimba Temple in old Manali which is a very famous tourist point.It was raining continuously and weather became so cold even during daytime.
h)Then something very lovely happened,it started snowing.I went crazy and started making videos.
i) Yes, I saw my life's first snowfall on 2nd March'19.
j)We visited Monastery after that and then we went straight to Mall road.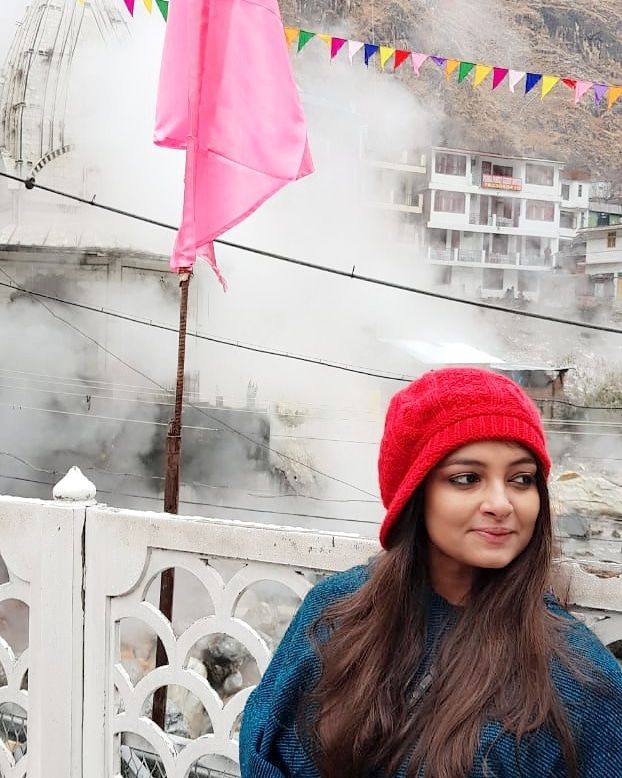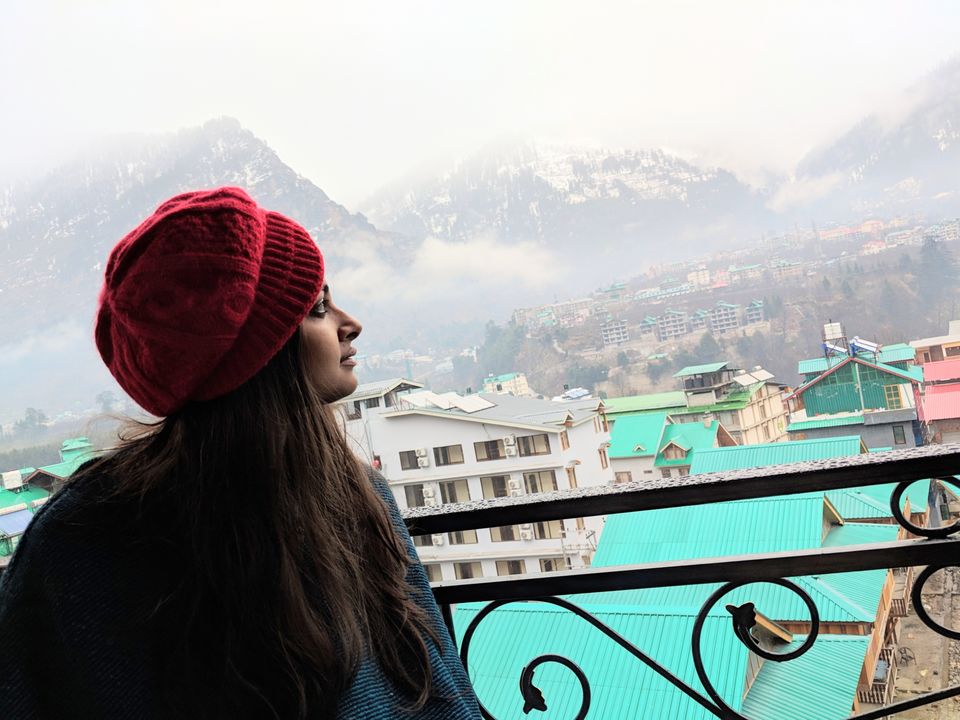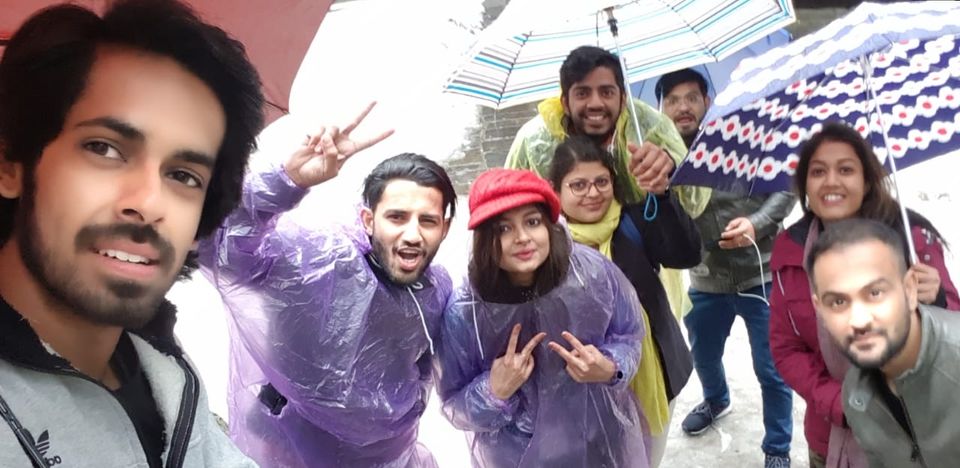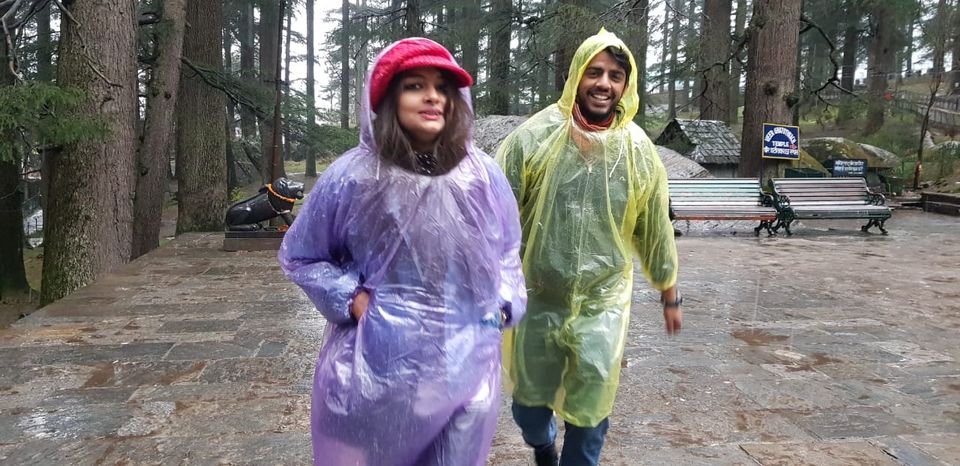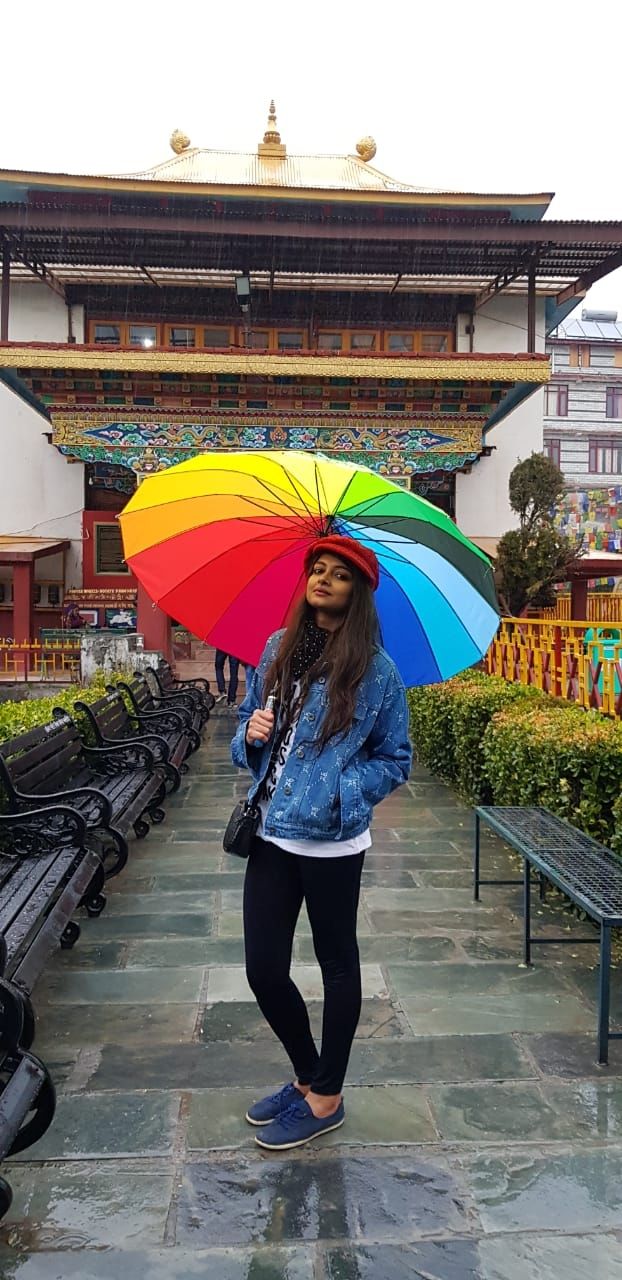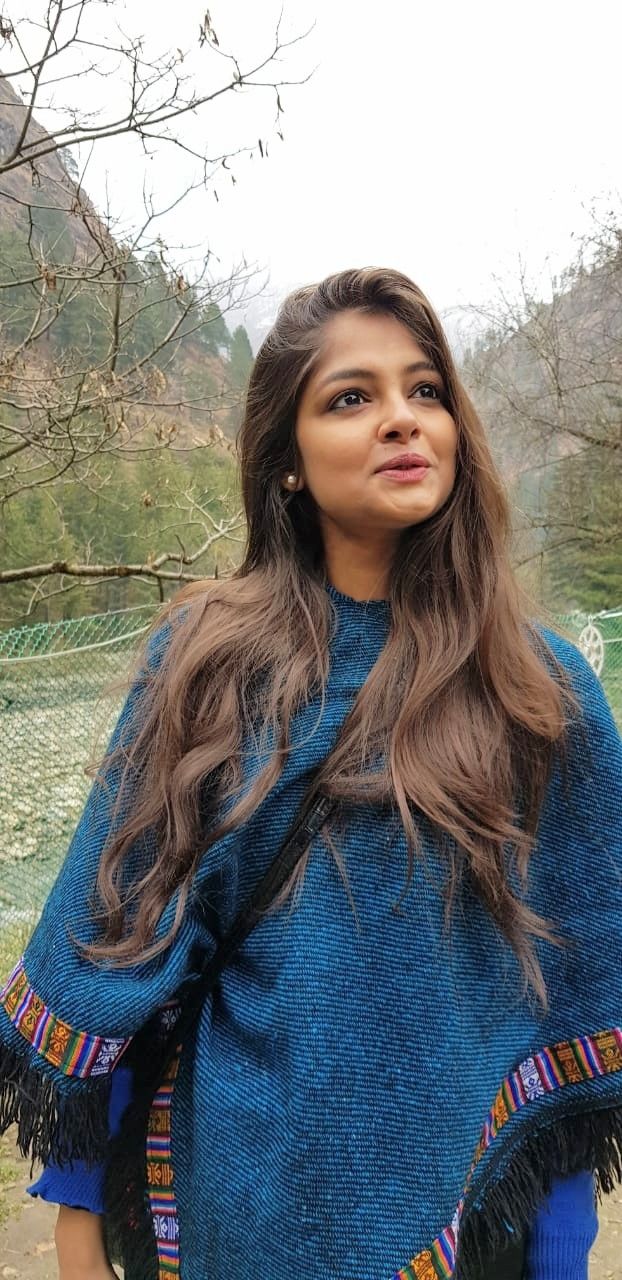 Our last day of trip.
a)Had our breakfast and started off for snow point.
b)Came back to Mall road ,did some shopping and had some amazing food.
c)Explored Mall Road and the thing is that whenever I go to Manali,I definitely go to Gozy restaurant of Mall road.
d) Clicked many pictures and then we departed from Manali at 5pm and reached Delhi at 7am in the morning.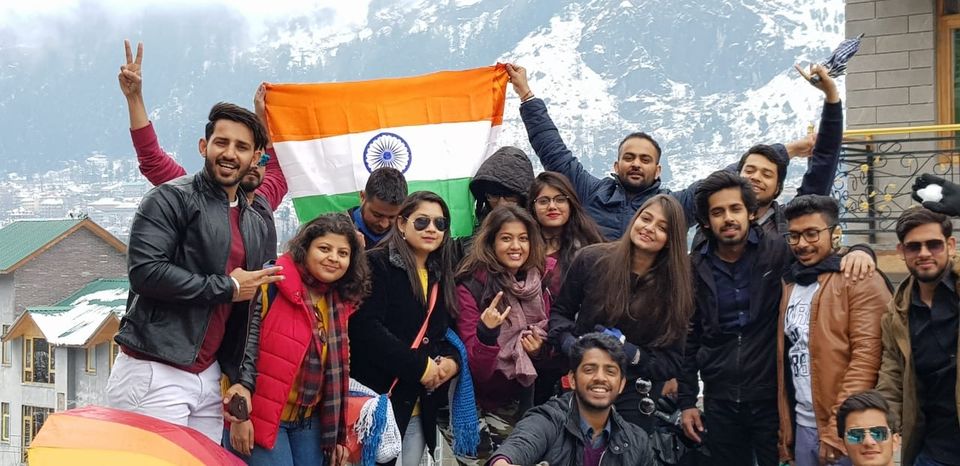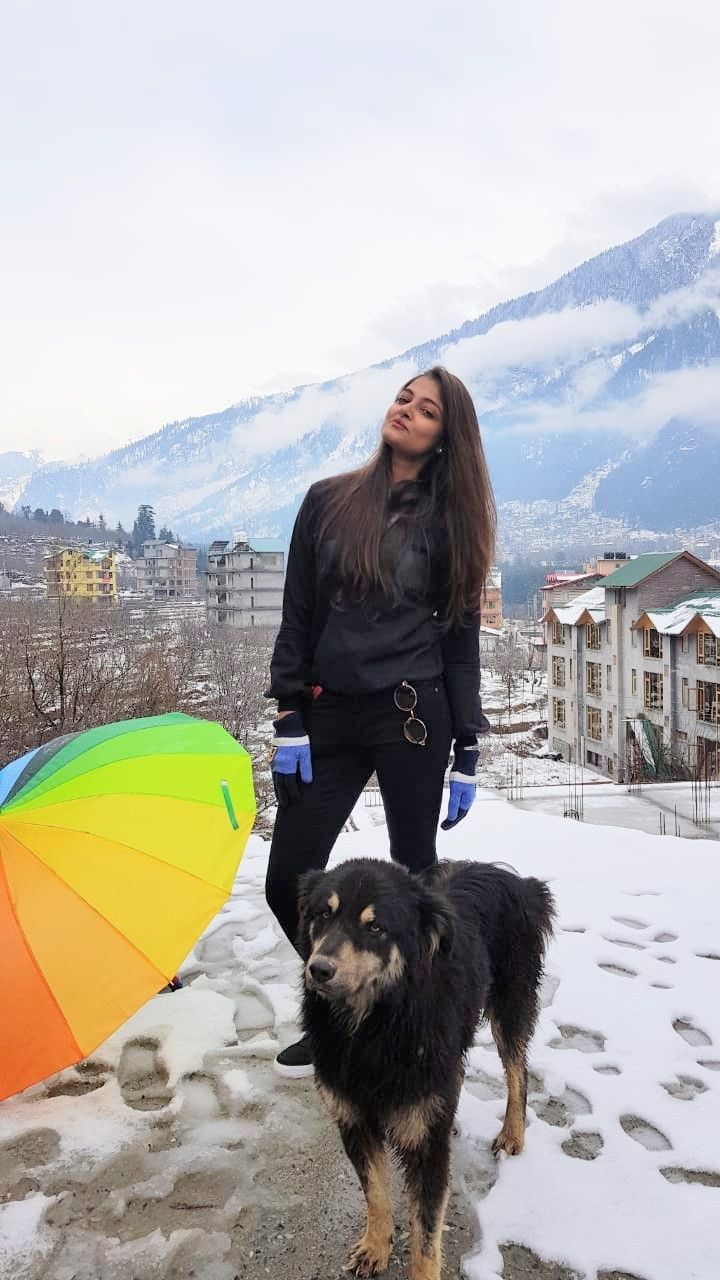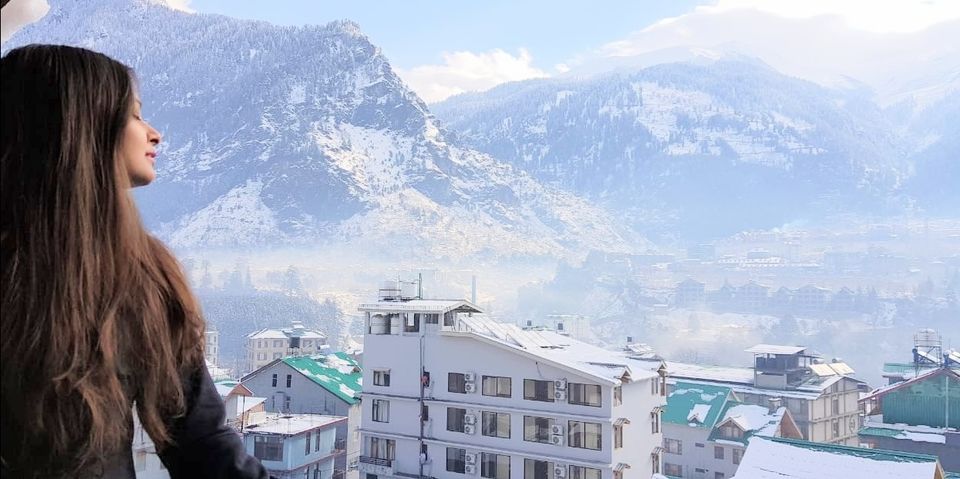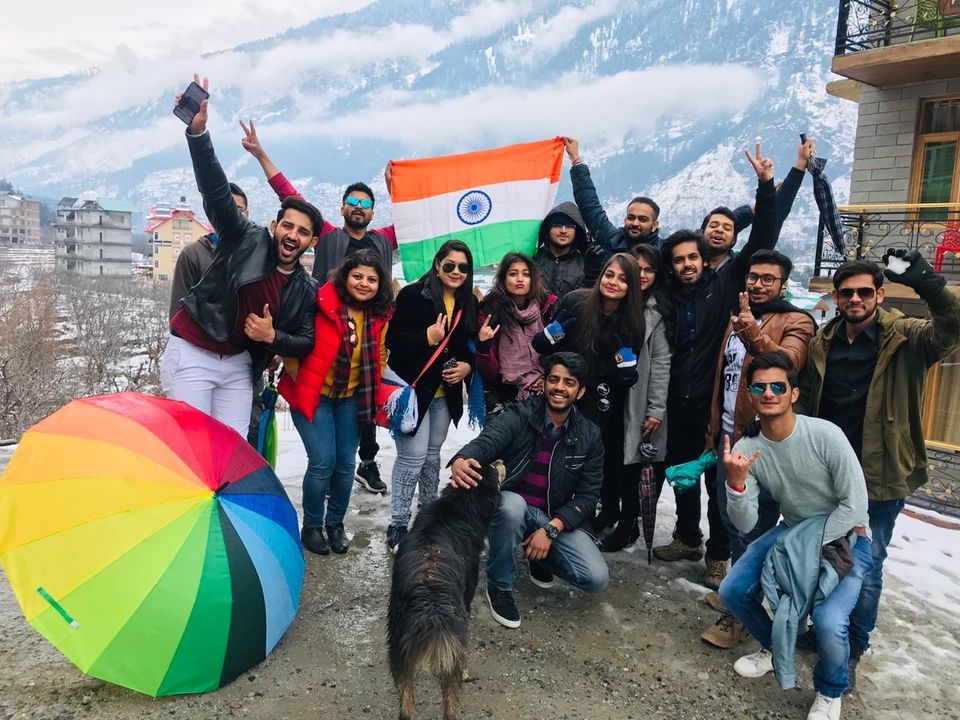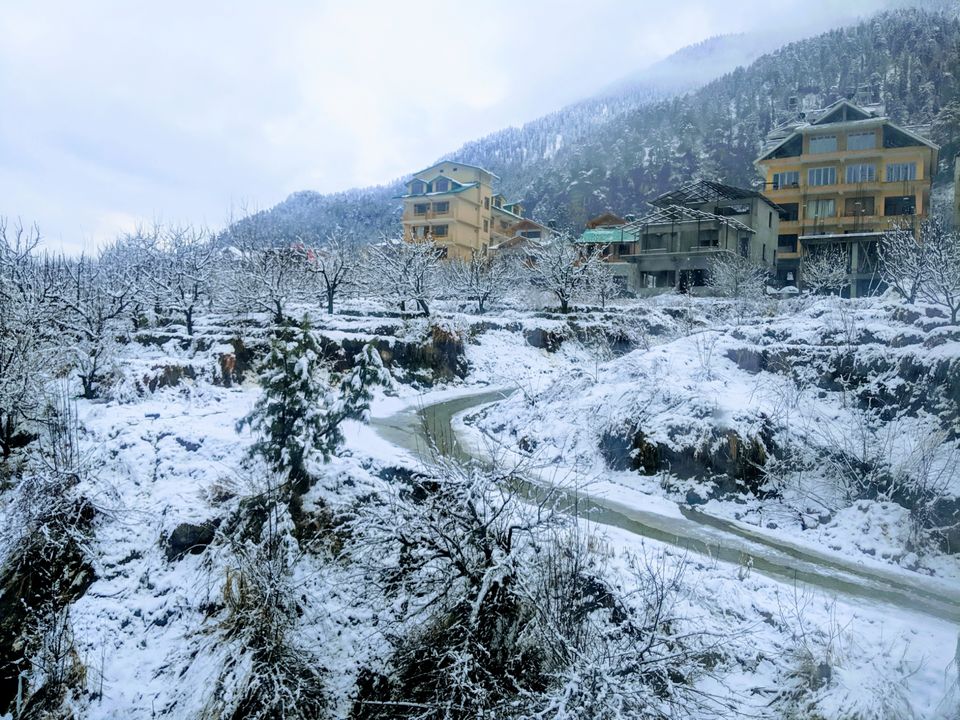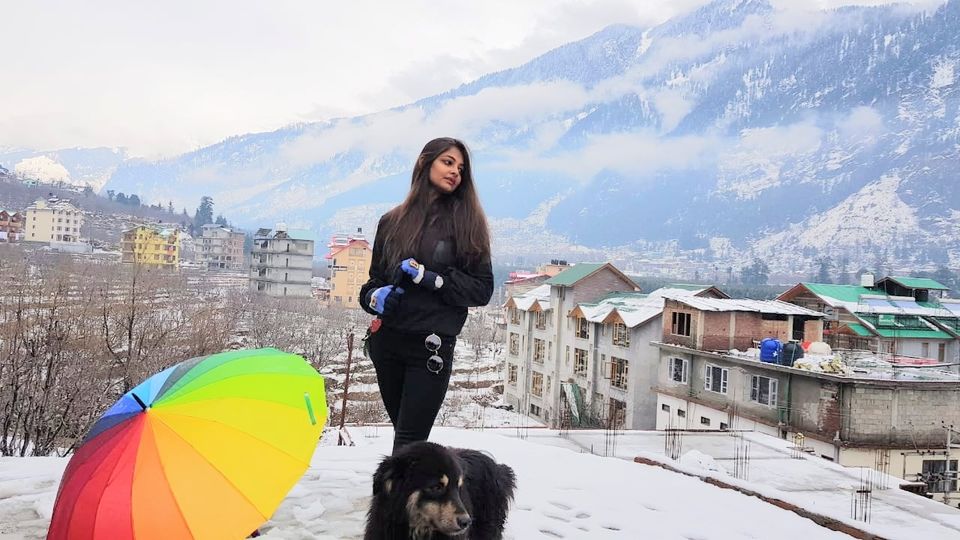 Well,yes this was my short and magical trip of Manali because I was fortunate enough to witness live snowfall for the first time when it was least expected.
Now,Manali has become more special to me. I will never forget 2nd March'19 when all of the ground started getting covered with snow in front of my eyes.That experience is priceless for me.
Do visit Manali and embrace all the positivity this place gives.