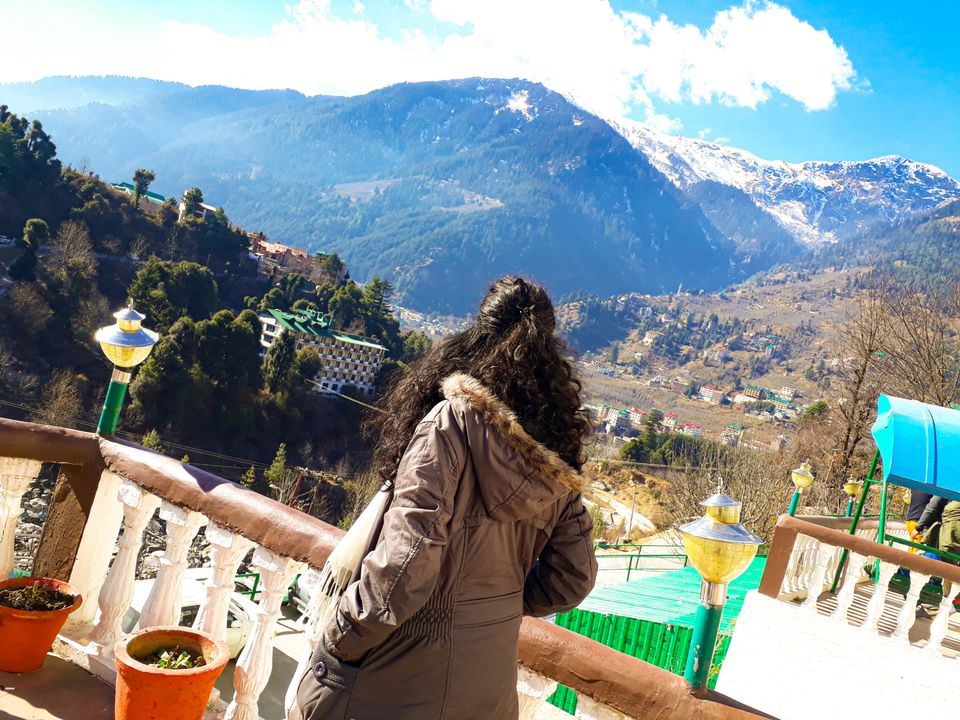 It was a regular day in the office, I was sitting in front of a 15inch screen working on an ad when a message from my elder sister popped up on the phone which read "I am going on a solo trip to Kasol & Manali on New Year." I went on a hang mode and I was like Wait… What??? I discontinued my work and wondered about my New Year plans. Anddd I found none… So I planned to bump into my sister's plan and spoiled her solo trip. Then what... whohooo i was going to Manali for the 1st time.💃💃💃
The trip started on 27th Dec, as we both gathered at New Delhi Airport. Aarti di had everything booked, we were going with a group (WanderOn). I was so excited to go to a new place, meet new people, experience everything new. Next 5-6 days were going to be all for real… until now I was just dreaming. We boarded the bus from Vidhan sabha metro station in the evening as it was going to be a night journey to Kasol. It was a full fun journey as we volunteered and introduced ourselves, most of us became friends till we reached Kasol.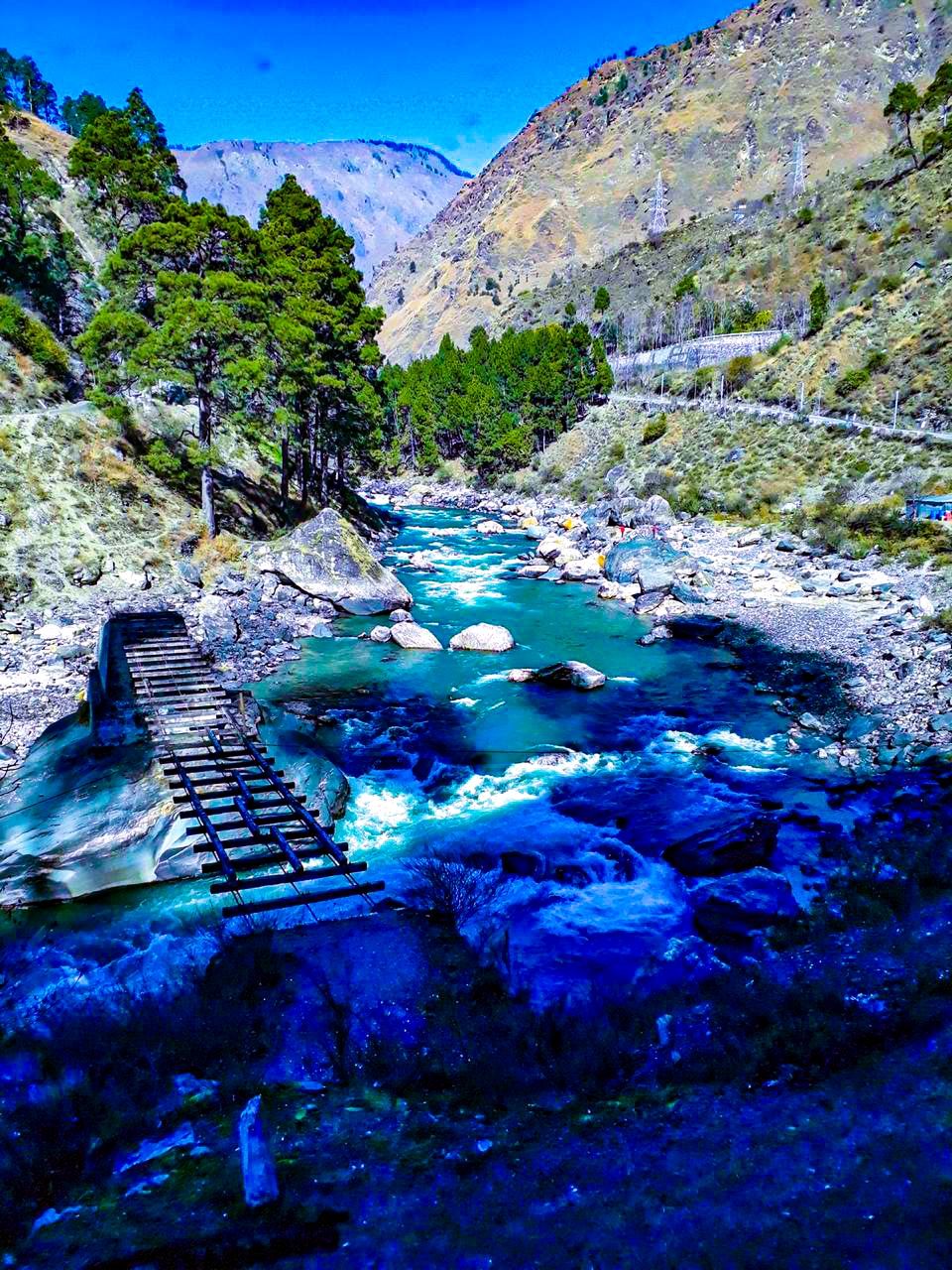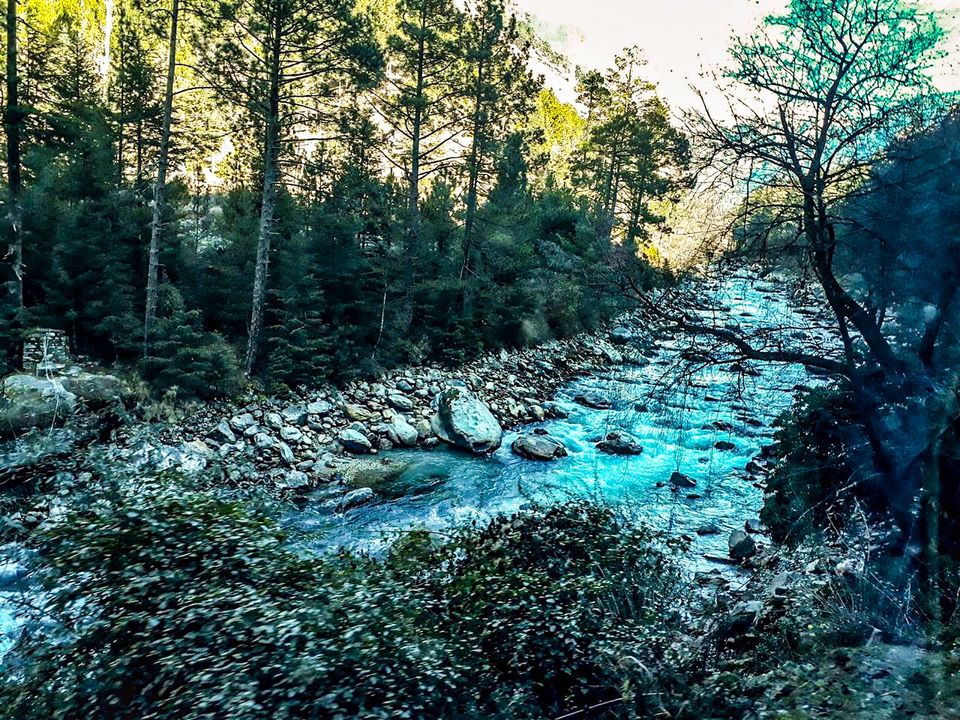 We had Kasol exploring on day 1 of the itinerary, when I found that my stereotypical thought about stuffs in Kasol is wrong. The village is way more than that and I was astounded to see the beauty. We took a walk to Chalal Village which led us through trails covered with pine trees. The sound of Parvati River gushing and fighting with hurdles to get its way was louder and more pleasant than humans in a group of approx 50. We spent some time on the banks and left for cafe hopping in Kasol. Later in the night we played some music and enjoyed the time around the bonfire.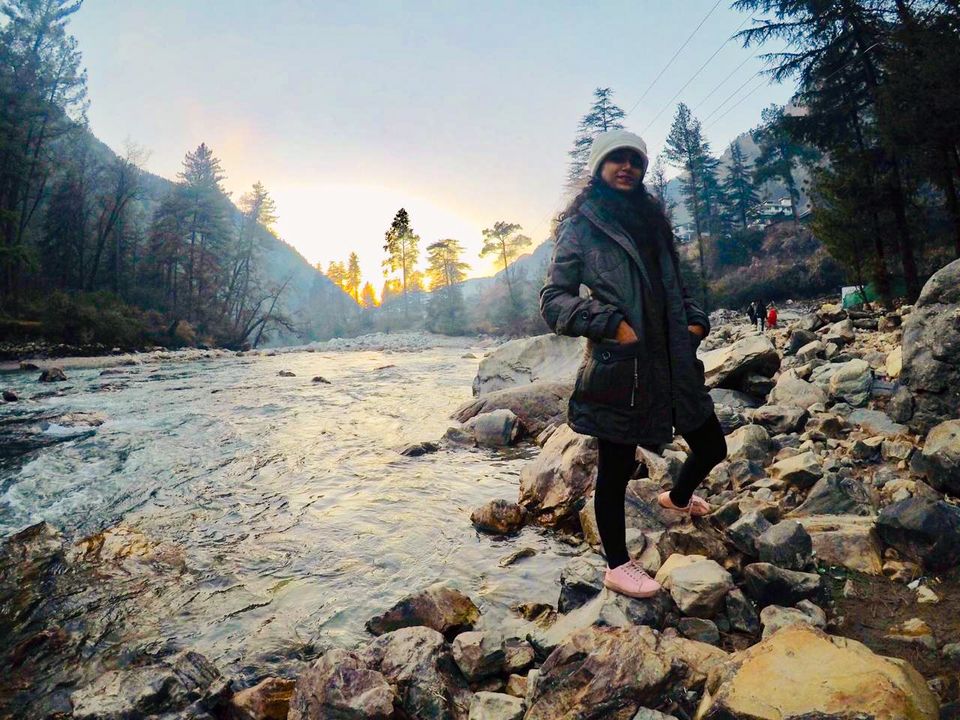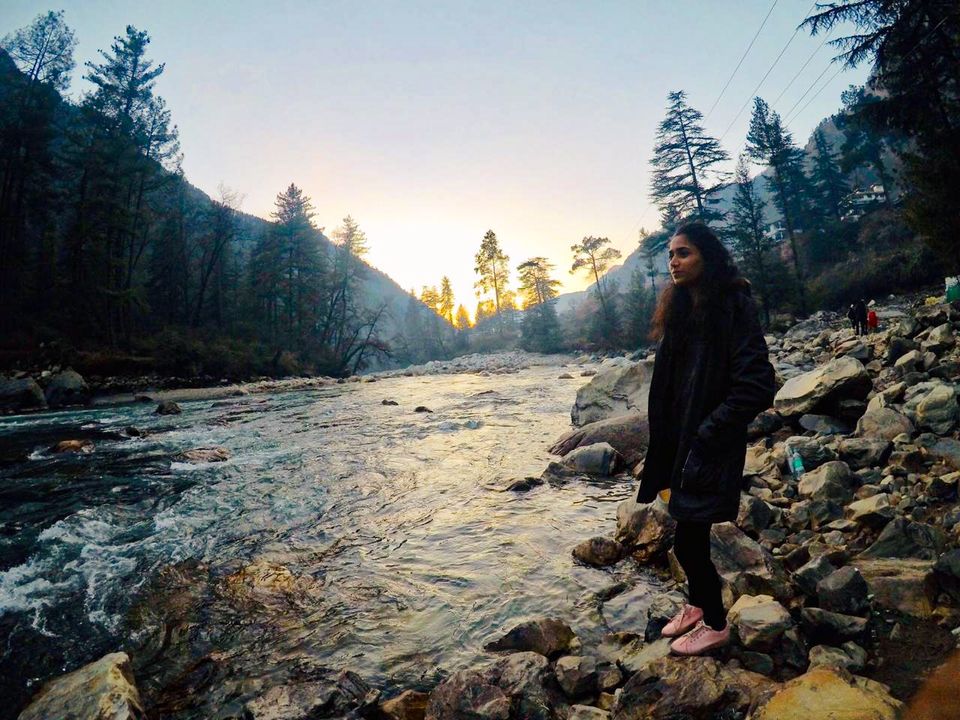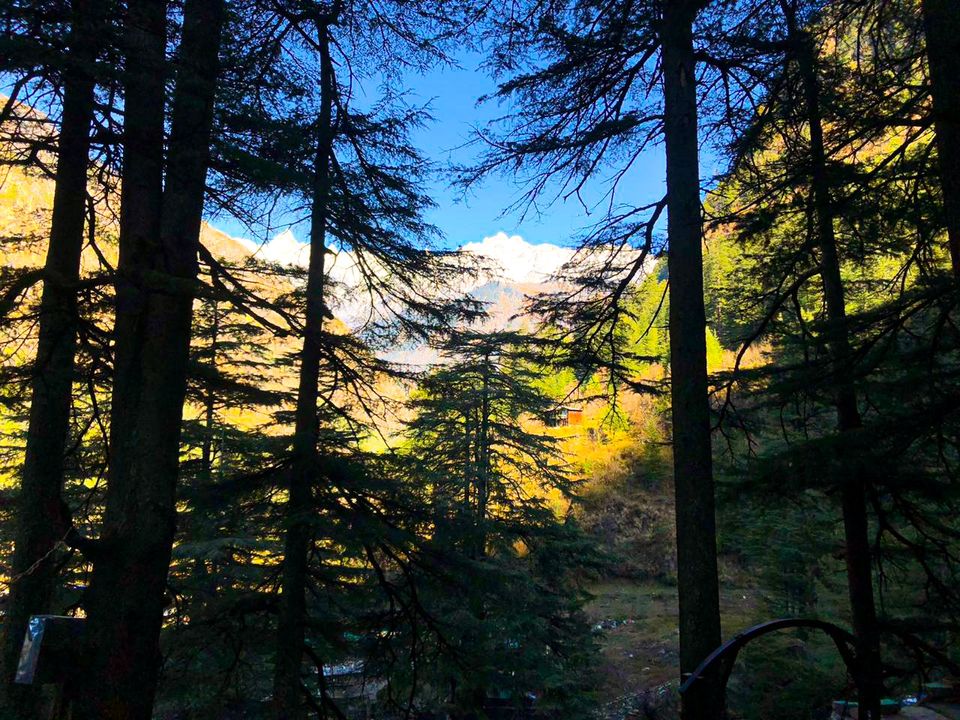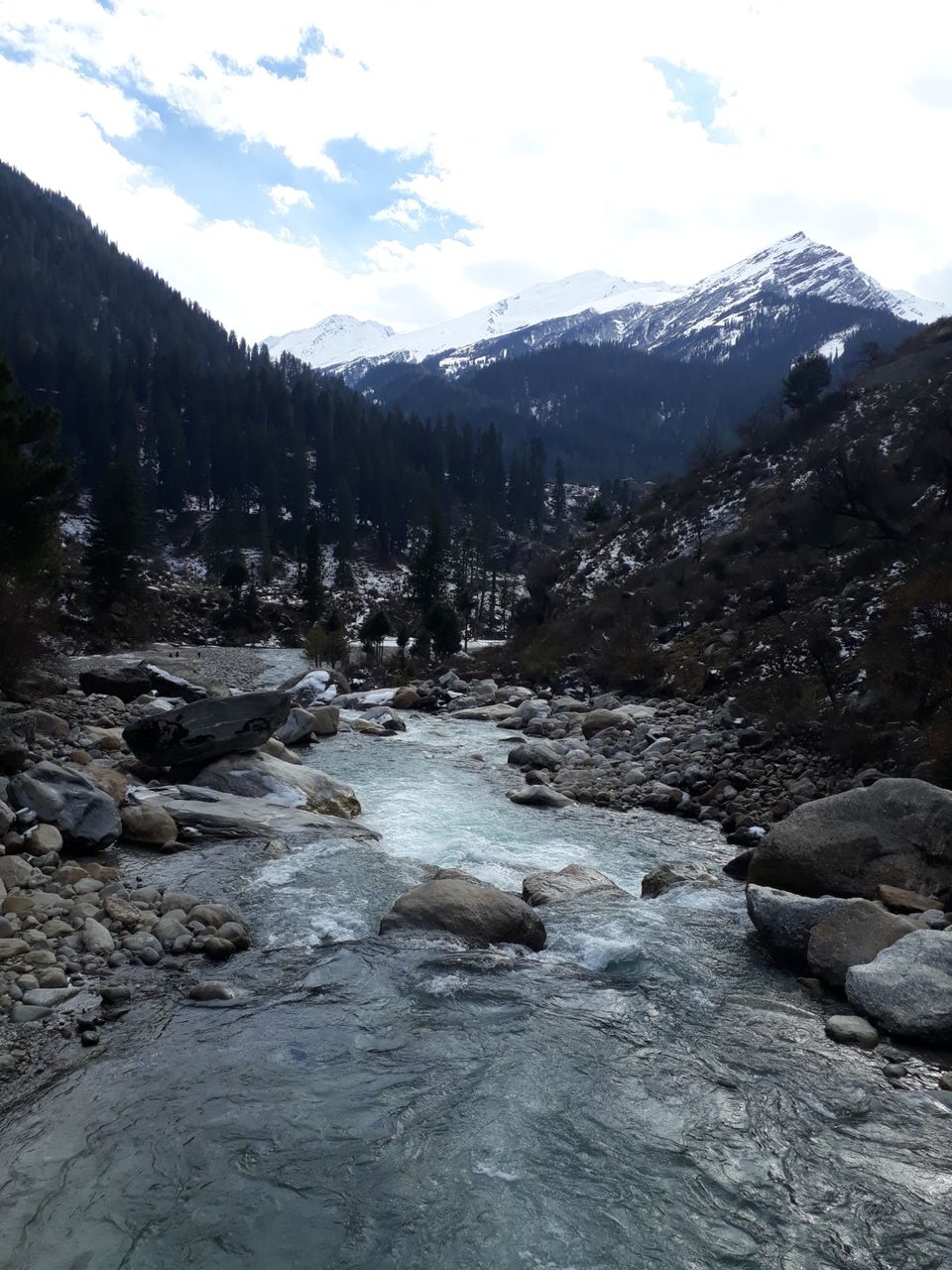 I never woke with such enthusiasm, this morning was different, the day was going to be adventurous. A 14kms trek to kheerganga was to be my 1st ever trek and luckily it happened in himachal. We took a drive till barsheni which was the base camp from where we initiated the trek. The phenomenal view throughout the hike was gratifying to eyes. I did get tired even before completing 50% of the trail but didn't drain my excitement level. Team WanderOn was onboard to lead us, they gave personal attention and made sure everyone treks well with safety. Trek started again after a halt while we enjoyed the path. Trip leaders guided us to the trail till our camping station, where they had arranged every facility for us to chill. I stood still in an awestruck moment looking at the kheerganga valley covered with snow and trees. Among 50 people 6 of us became close friends, so we used to hang out together and play fun games while we enjoyed with other friends as well. We got all the meals on time, it is not feasible to get proper food on the mountains but WanderOn made sure that we eat well and don't get weak.
After the dinner we began our ritual which we followed since day 1, to sit around the bonfire and sing songs. What an experience to chill, dance to your heart out on loud music, where only one to watch you is nature, the mountains, the sky, the galaxy, the stars and no other person than your group. It was a swooning experience to camp under the stars and on the mountains.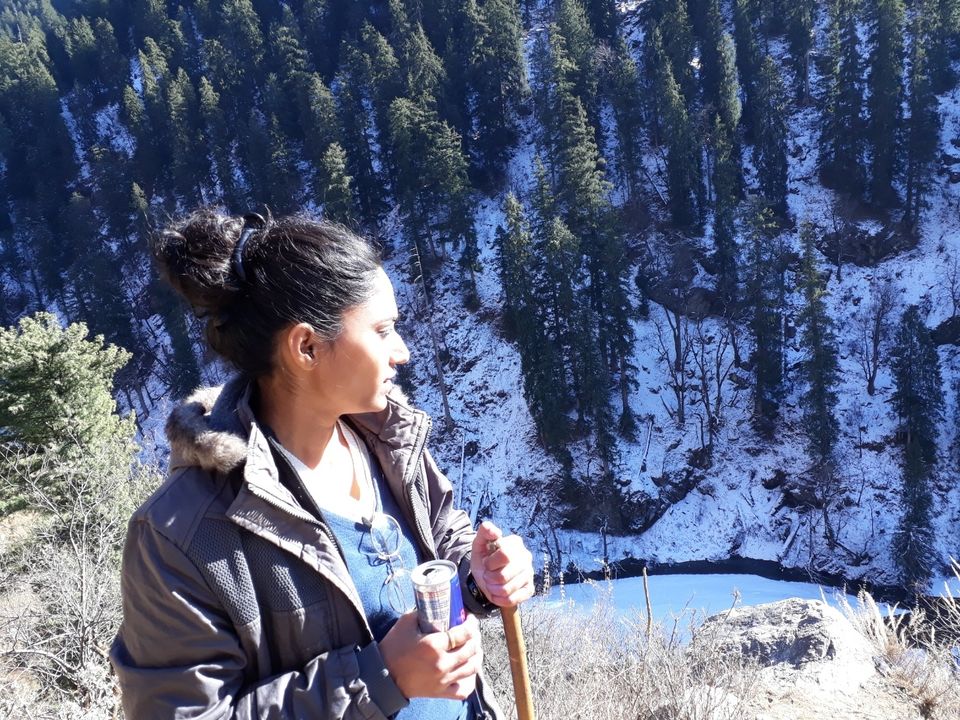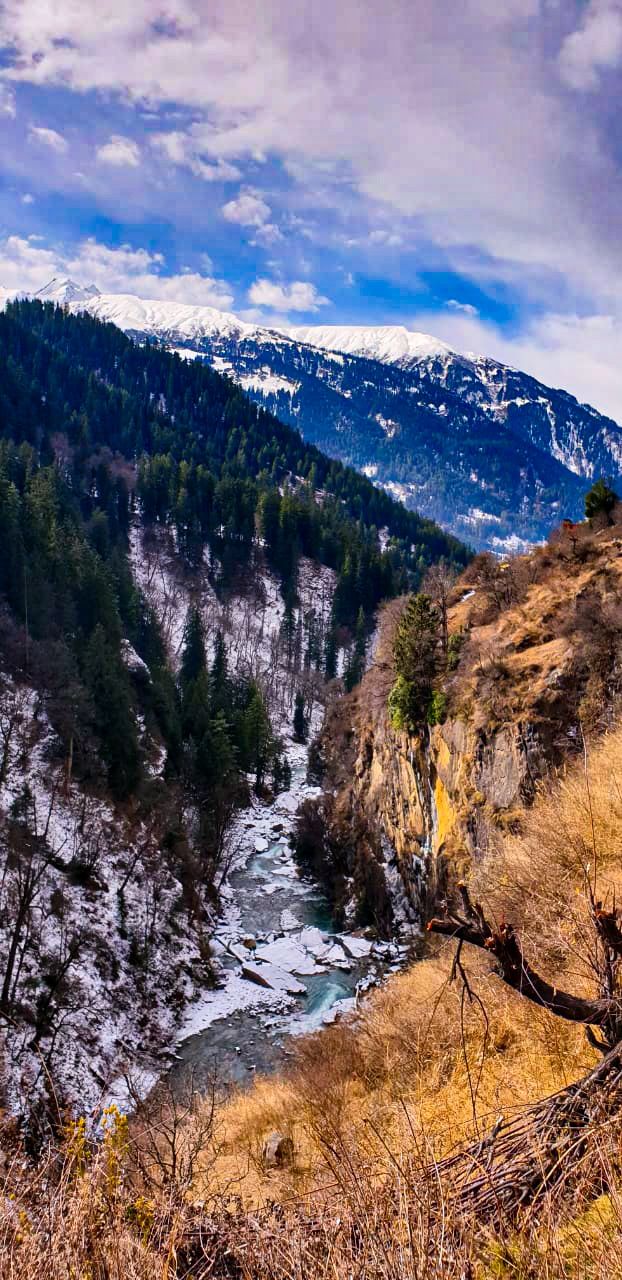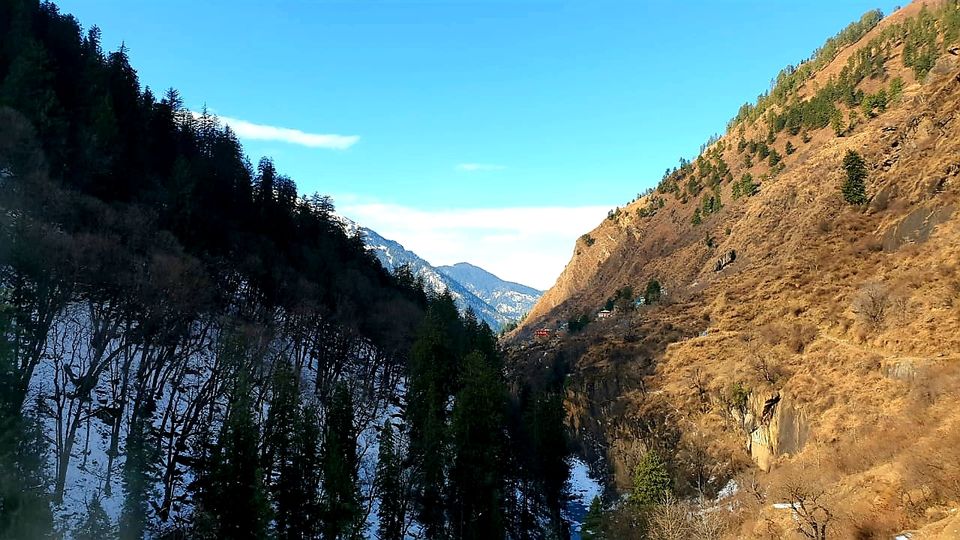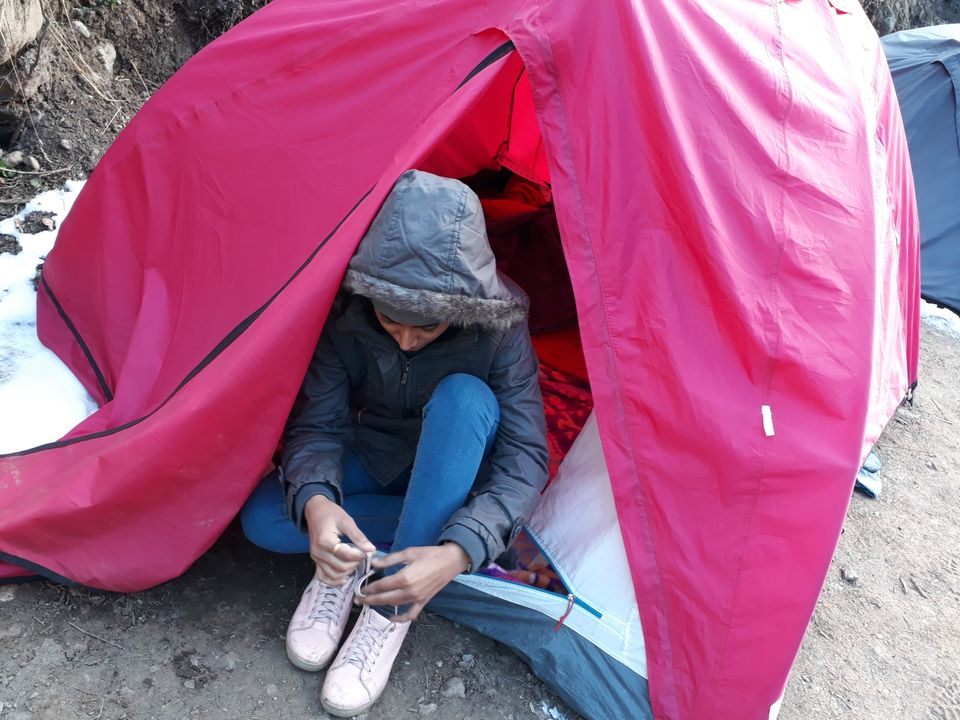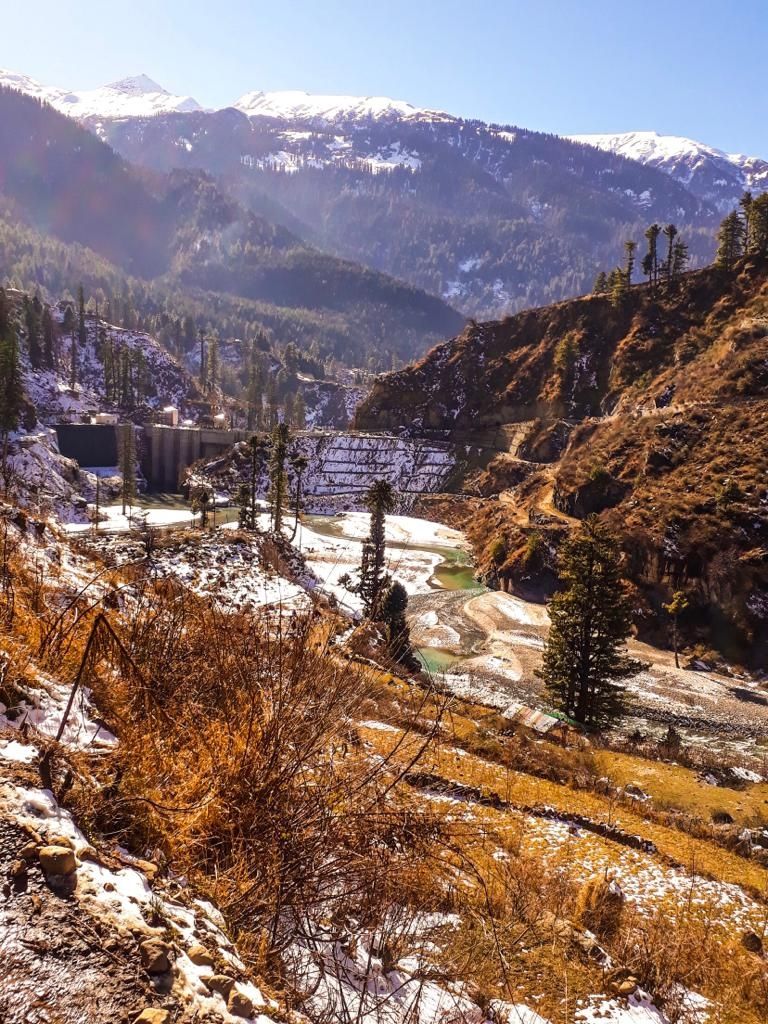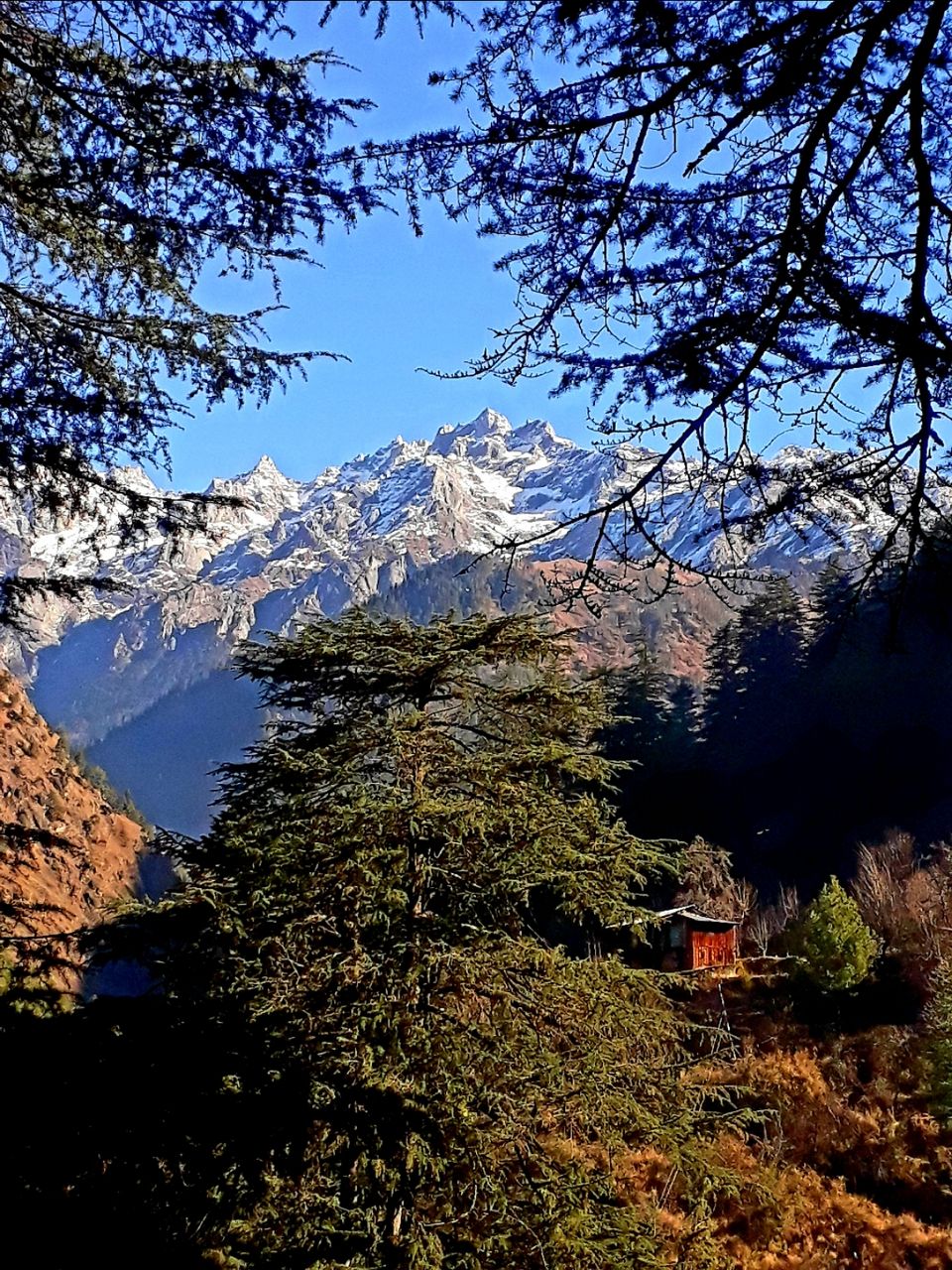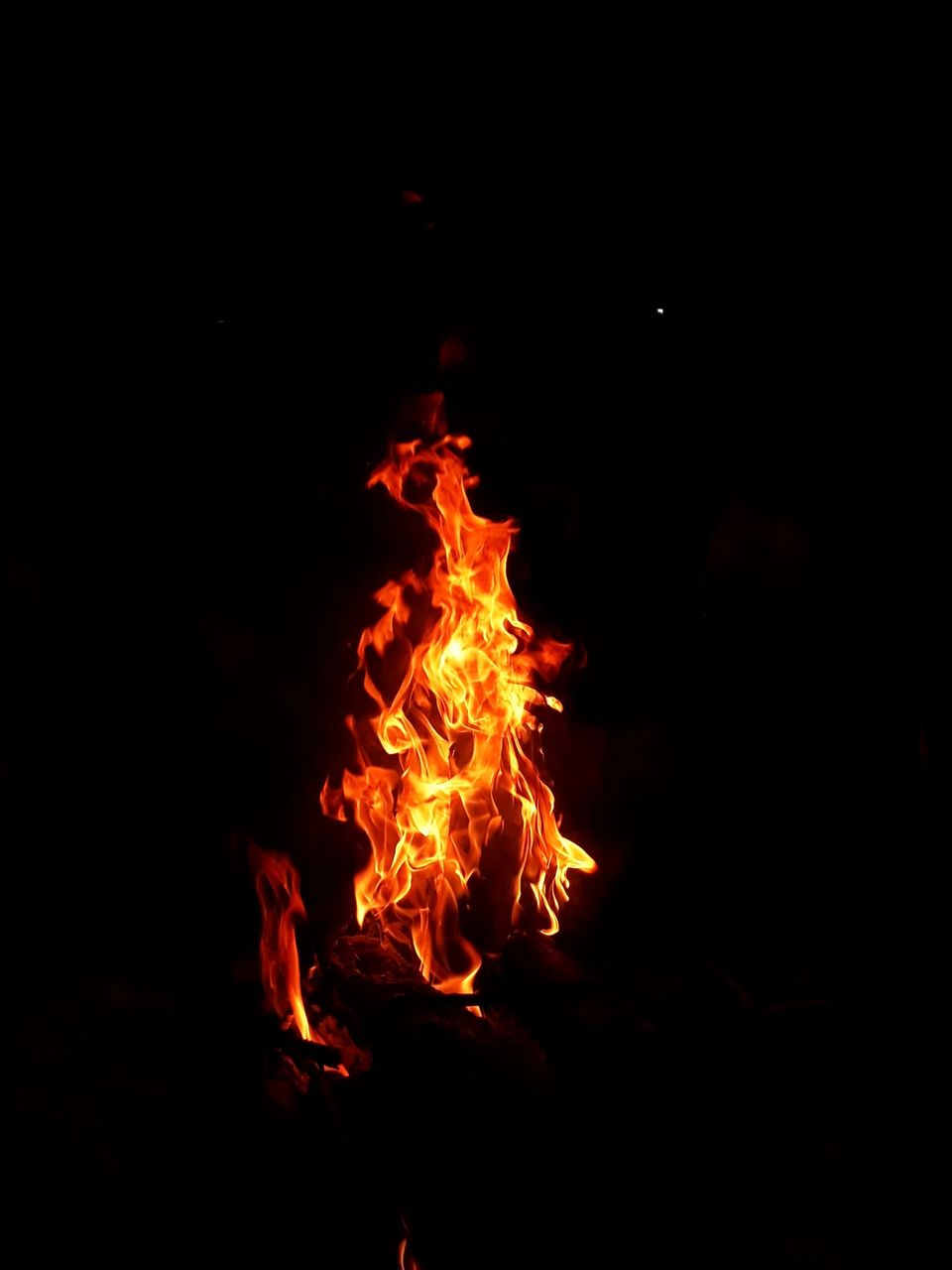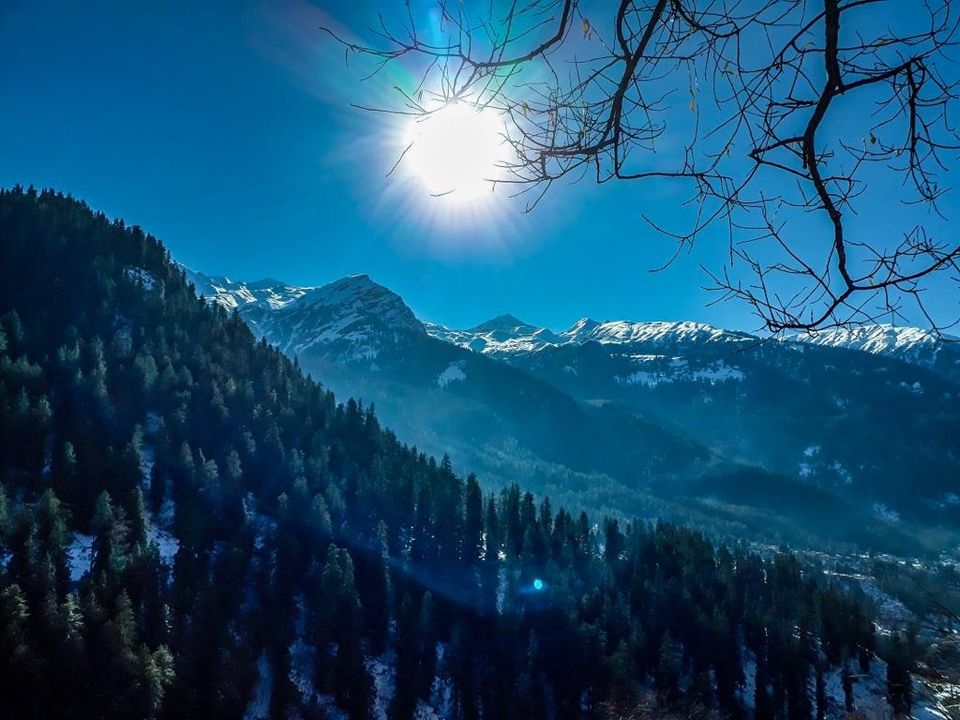 I woke up to an open sky, breathed fresh air and the sunrise, what a great morning it was. After breakfast with all exultation we hiked for Rudranag, a heaven for snow lovers with untouchable nature and simple village landscapes. The trekking route offers awe inspiring views of diversified beauty of nature. We frolicked on the snow as I met little Rupal within me. We tossed snow balls targeting each other. The jollification at Rudranag was super rejoicing. We marched down to beautiful scenery with snow capped mountains, exquisite meadows, refreshing springs enroute Barsheni.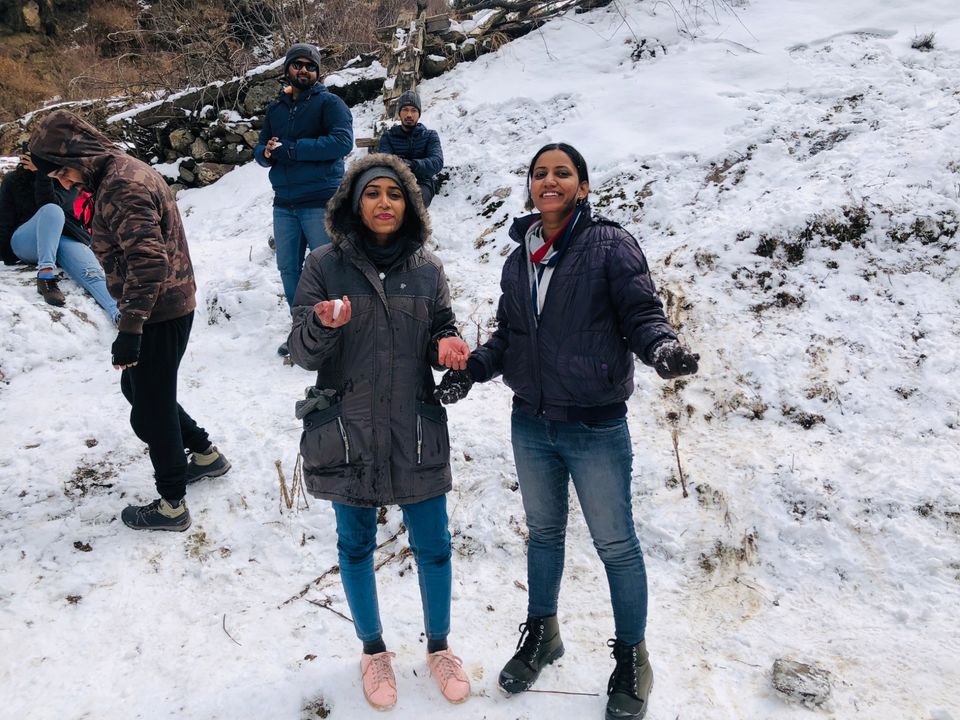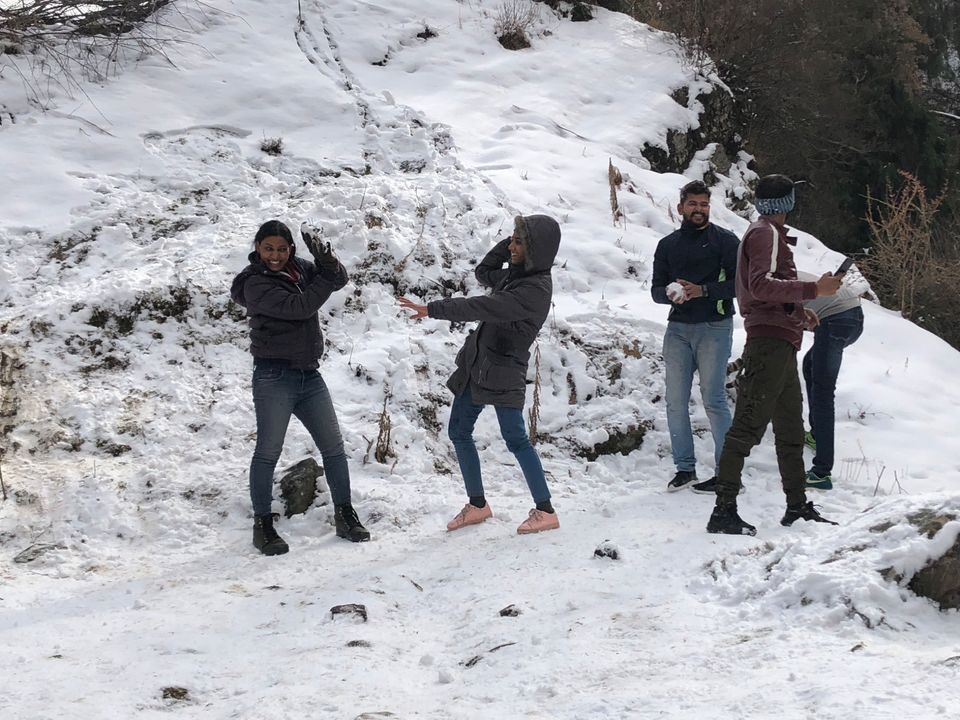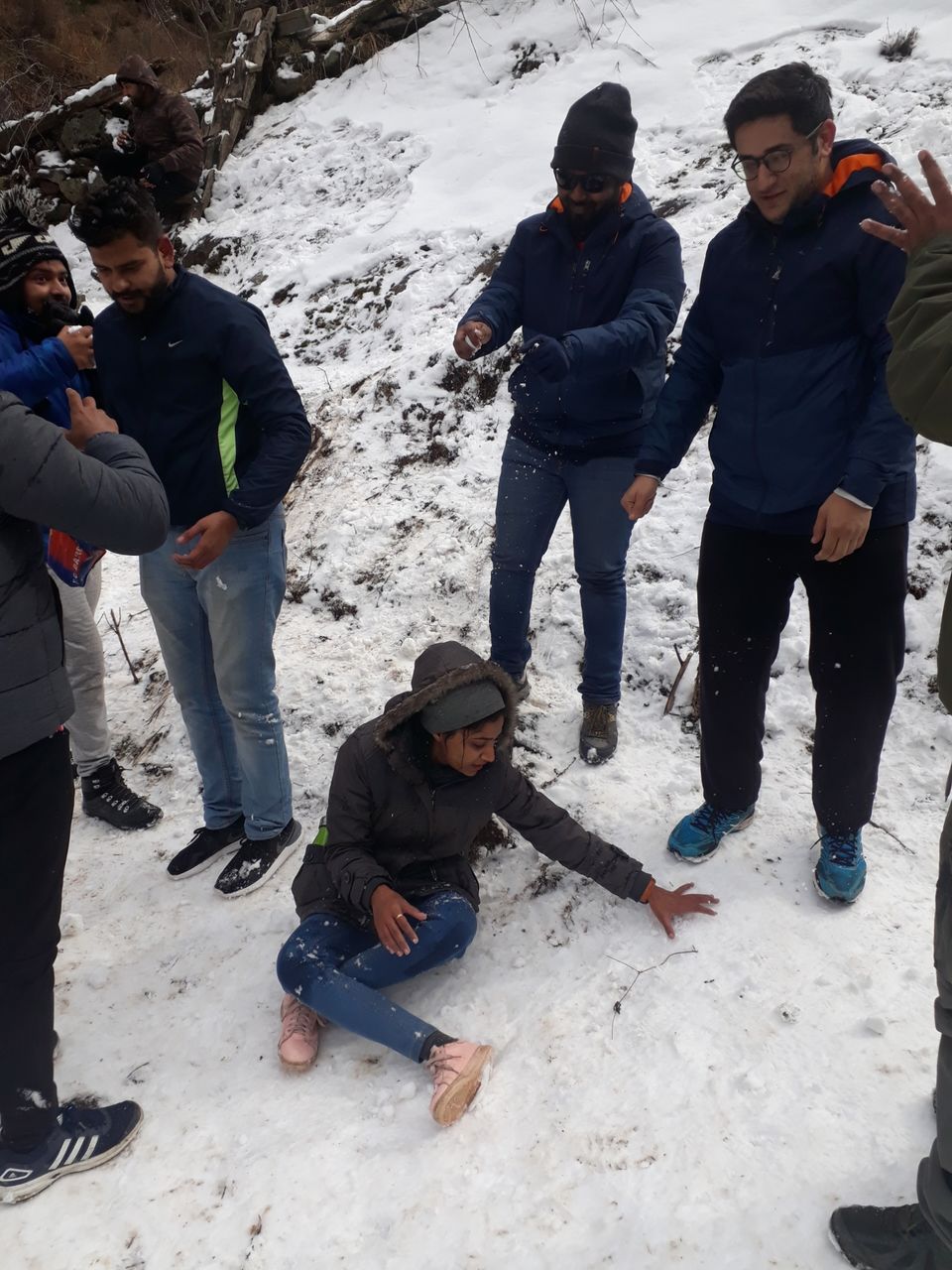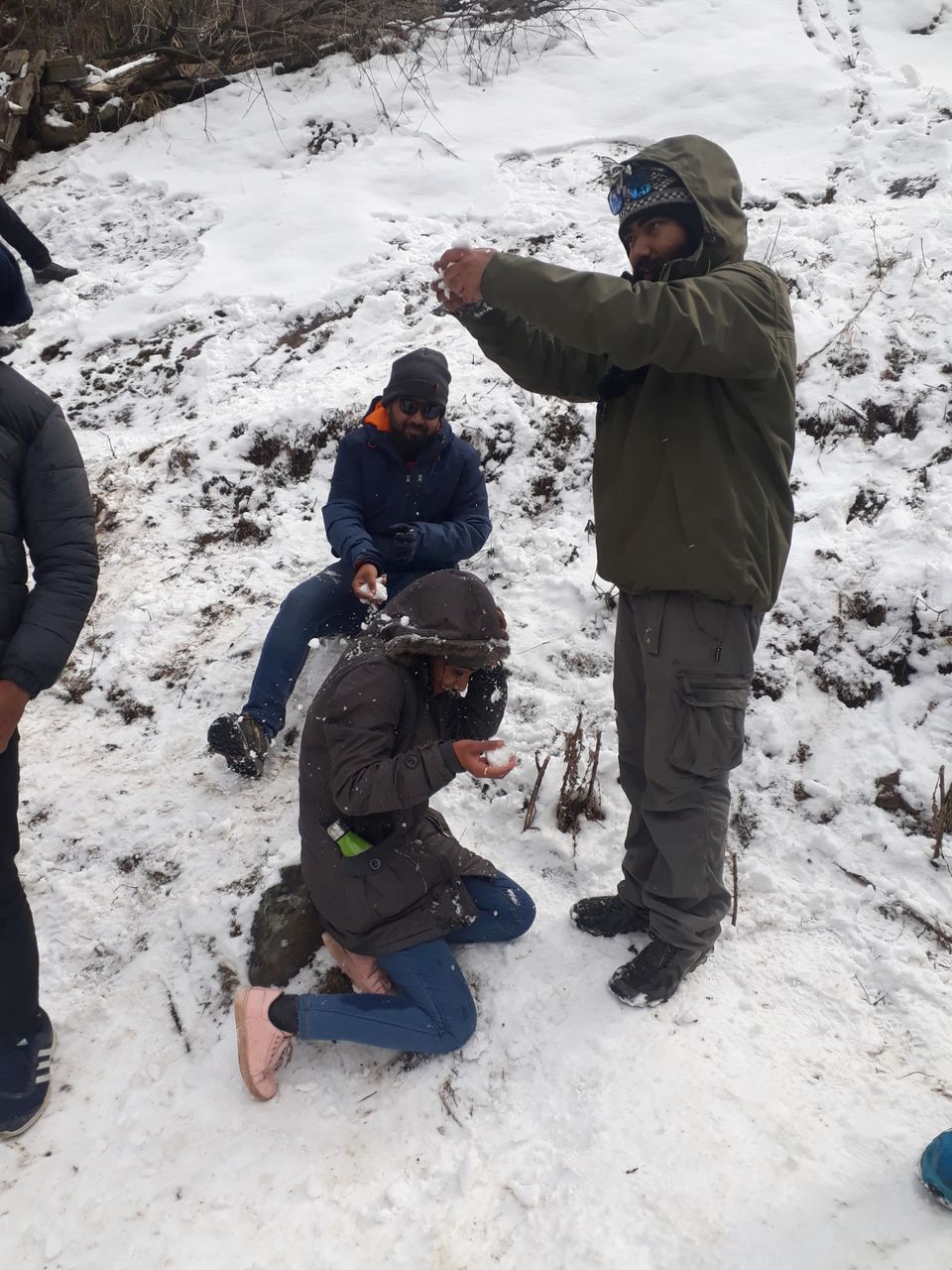 After a tiring expedition we wanted some relaxation, so we planned to visit Manikaran for a hot water spring. I am glad to go with Wanderon as they helped us to reach Manikaran as it was not in the itinerary. We 6 exploring travel heads left for Gurudwara in a jeep while others went to Tosh. Reaching Manikaran Gurudwara I was thankful to myself for choosing it over Tosh. The best part of this place is that the hot water is from nature, it is God's creation, the hot water comes naturally from the ground. The river flowing outside the holy premises is super cold while the same river carries hot water inside the Gurdwara, which is surprising. I sat beside the pool with legs in, water ran through my feet and made my body so light that I forgot all the fatigue. This was extremely relaxing, 5-10 mins are more than enough. Later we took blessings and had langar, which was icing on the cake. It looks beautiful in daylight, when we came out after worship it was dark. We then footslogged from Manikaran to Kasol, where we met the whole group and boarded the bus for Manali.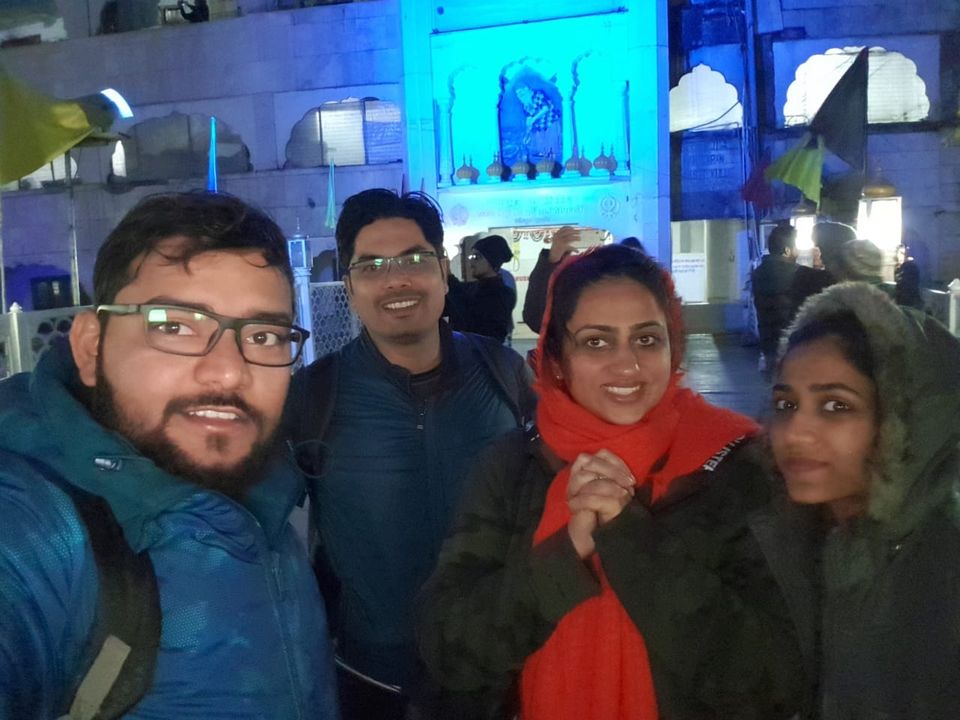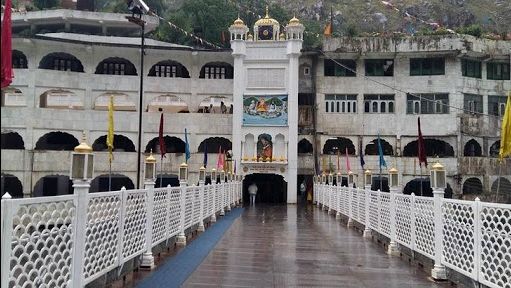 Around 3 in the morning we reached the hotel, took a rest and next day walked the streets to explore Manali. We started from Hadimba Temple to cafe hopping in Old Manali, and strolling around Mall road, we returned back to the hotel for the New Year celebration. The streets of Manali are always full as it is a famous tourist destination. This new year celebration was regular but different as we were surrounded by snowy mountains and chilly weather. This night again we sat around the bonfire remembering all our previous days in Himachal as this was the end of the trip. The new year merrymaking lasted till dawn, even then we were in no mood to ride back to the hotel.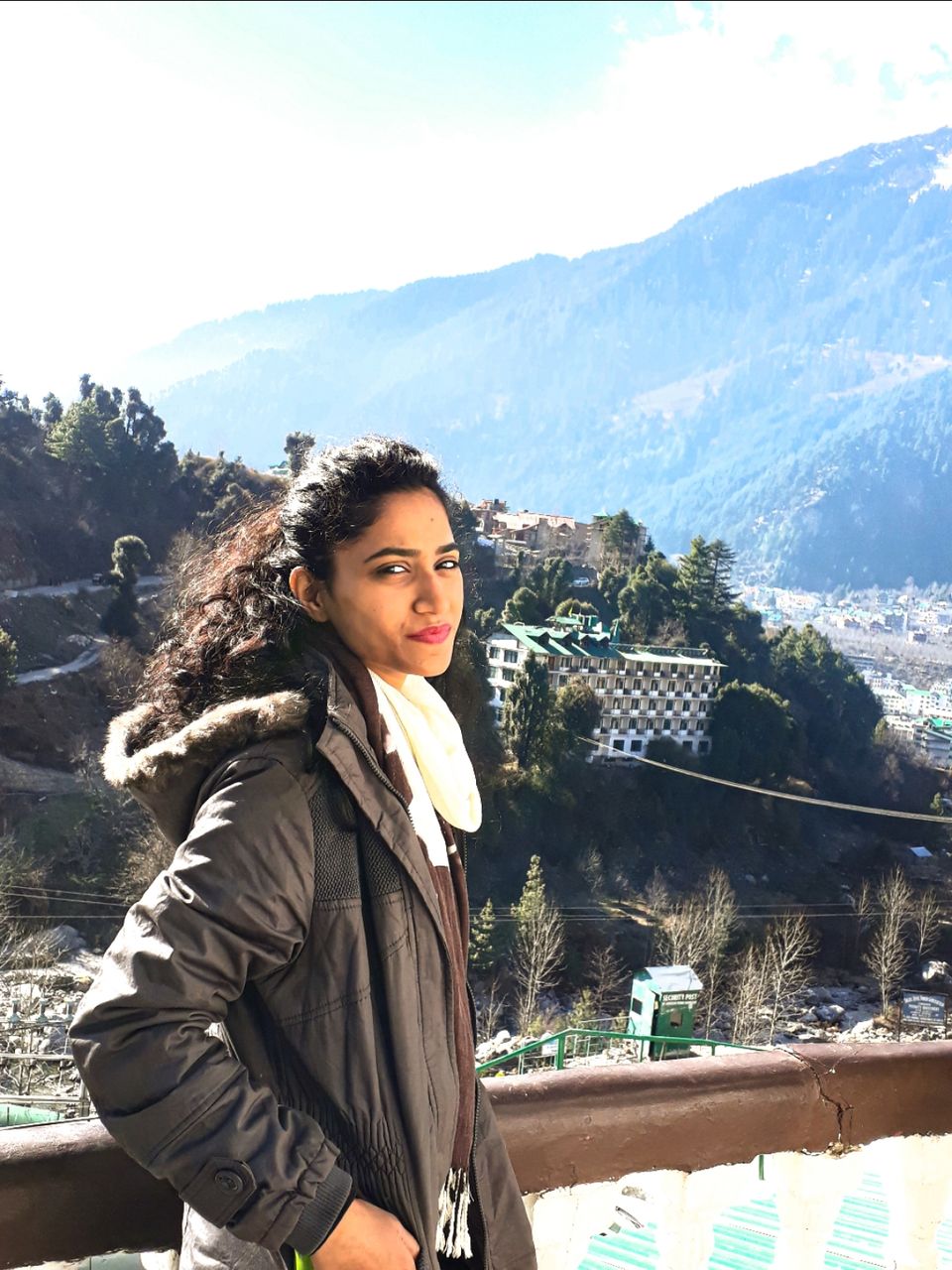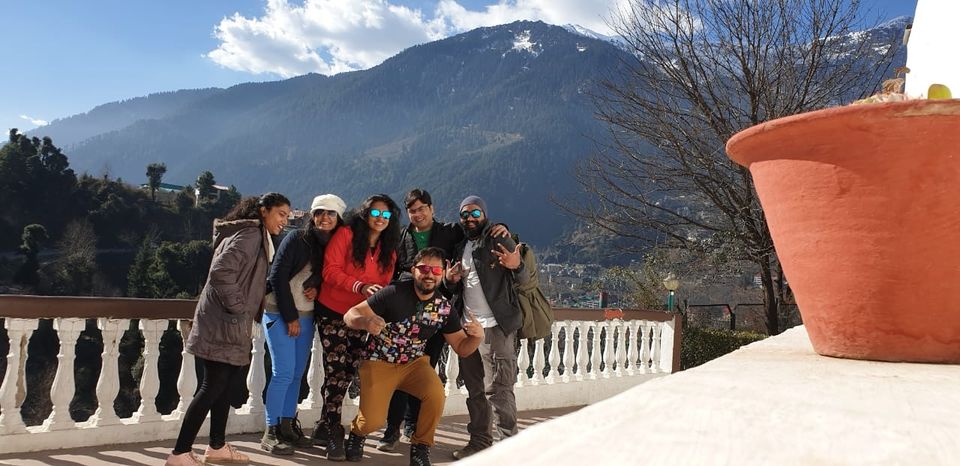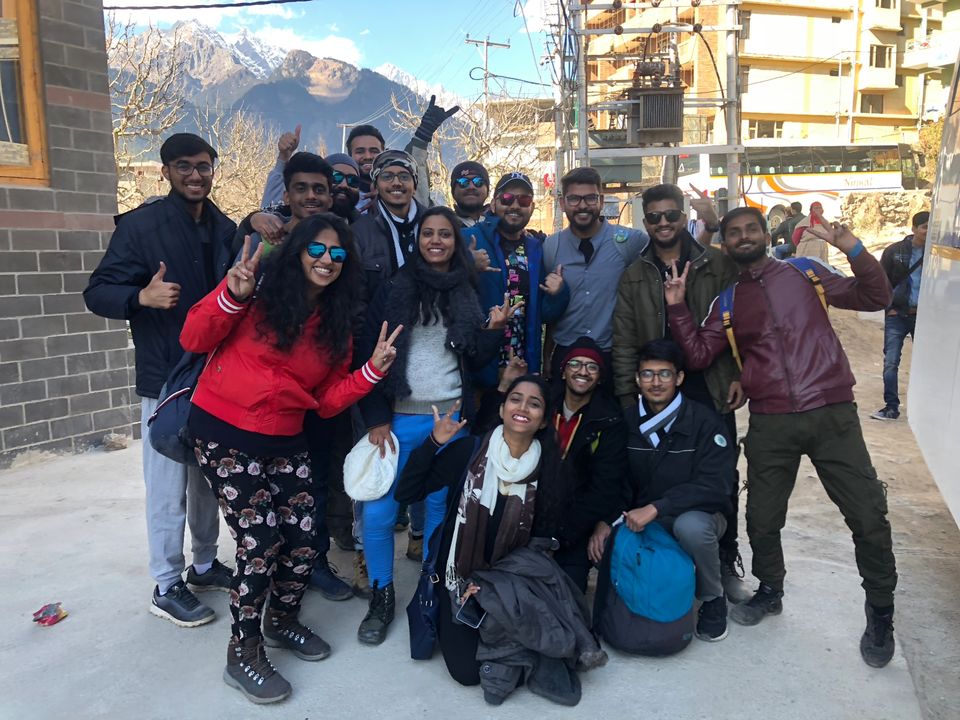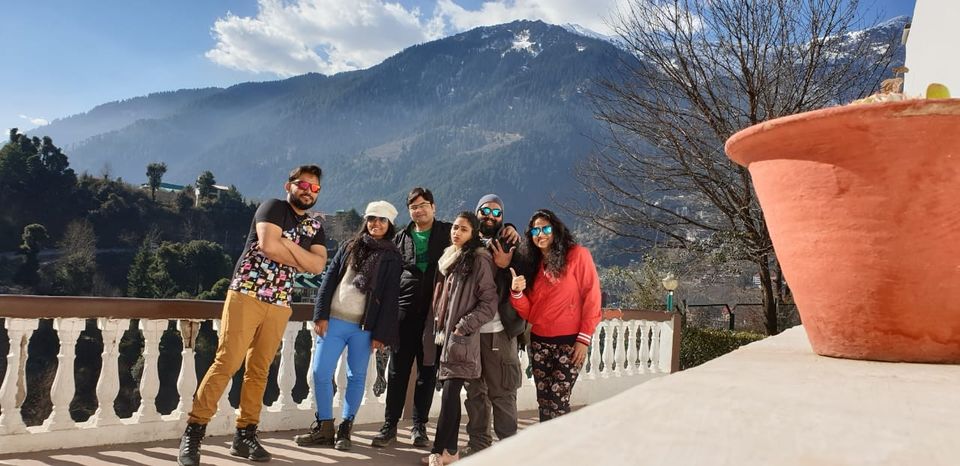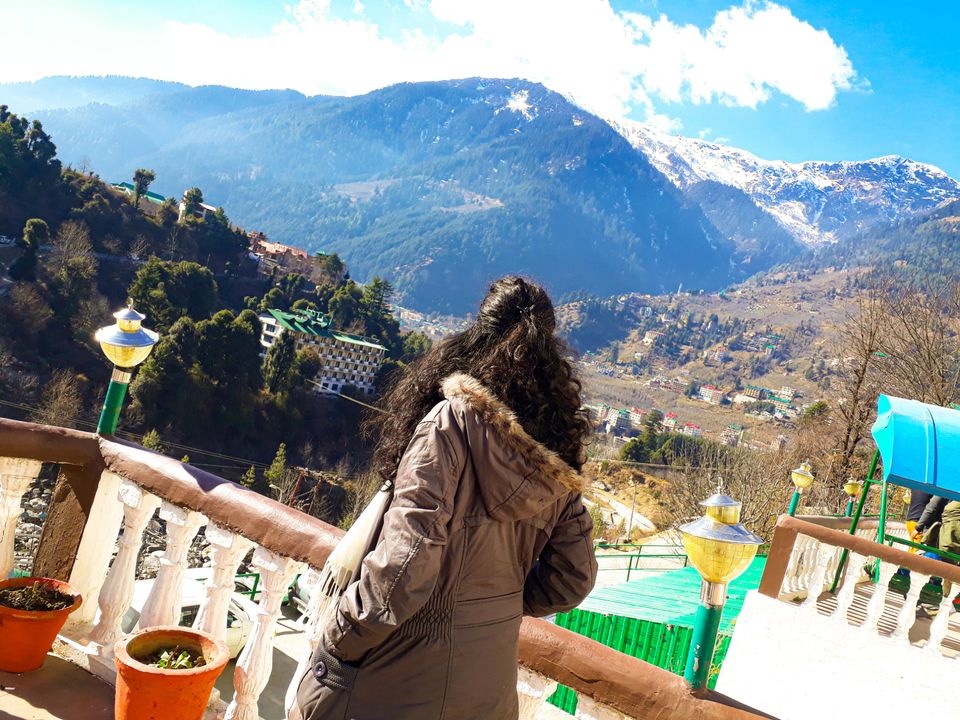 Today we packed our luggage and sadly marched to end the trip. We embussed for Delhi, to get back to our regular life. Thankyou WanderOn for hosting us, it was a sheer joy to be on a trip with the entertaining and enthusiastic team. This one is the best trip with my sister to Himachal. Stay tuned to for more such travel experiences.