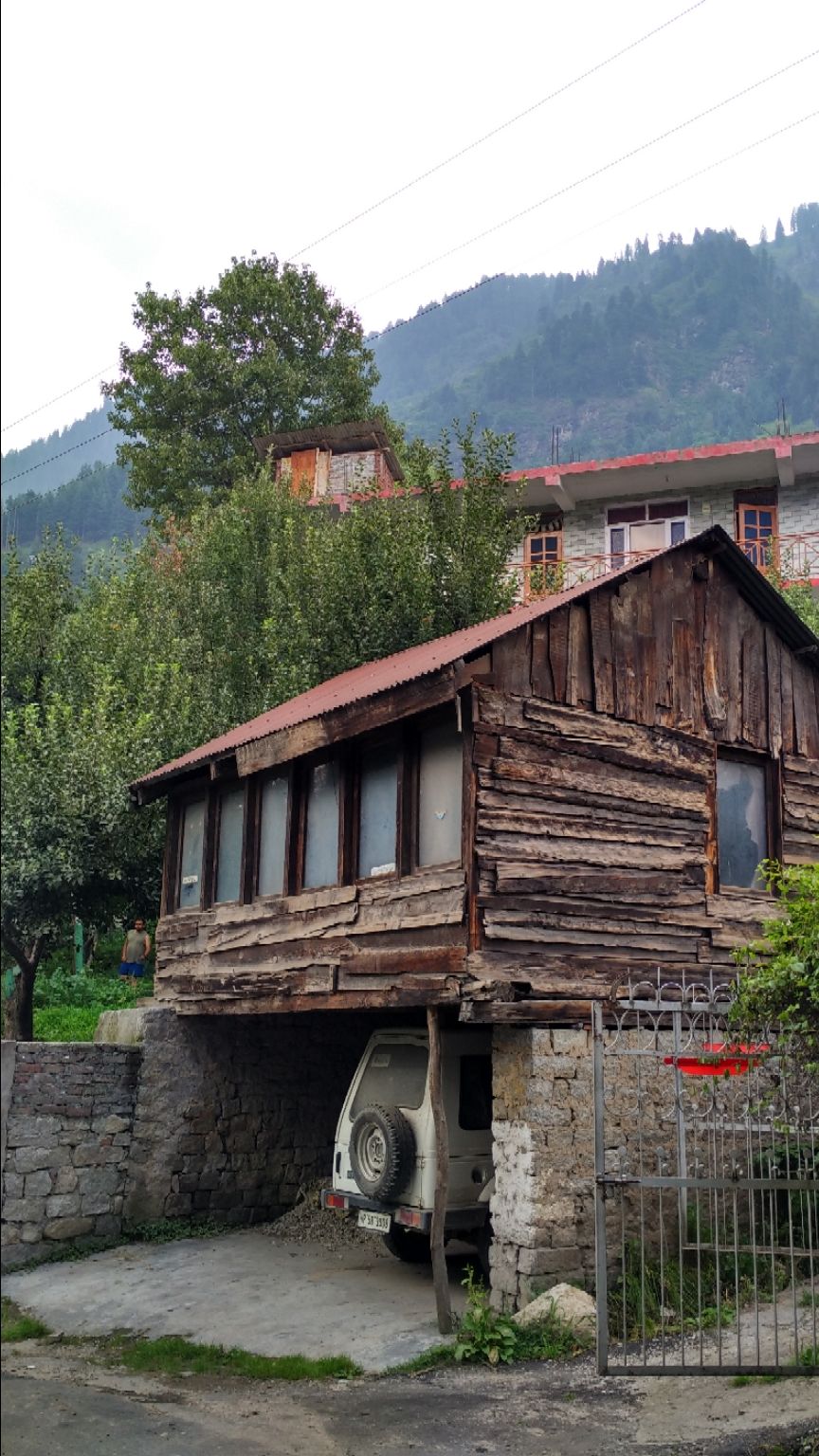 Since childhood I was more fascinated by the misty mountains rather than the blue sea.....This was my first trip to Manali I was so excited I didn't even sleep through the whole night journey from Delhi.It was one fine Summer Morning at 07:00hours the bus we boarde last night from Delhi stopped at Kullu for a short break , Morning at Himalayas never get better . Kullu has just risen up to first rays of the sun meandering through the hills.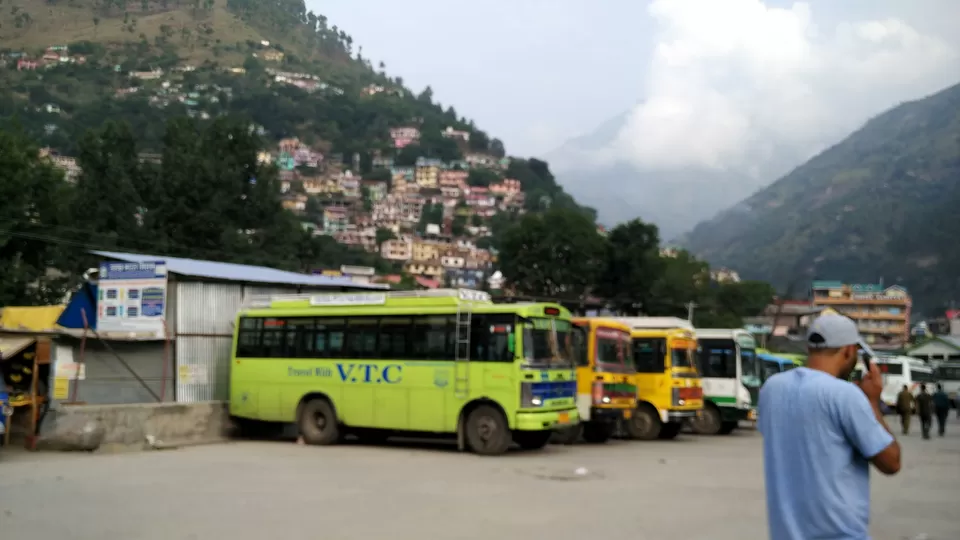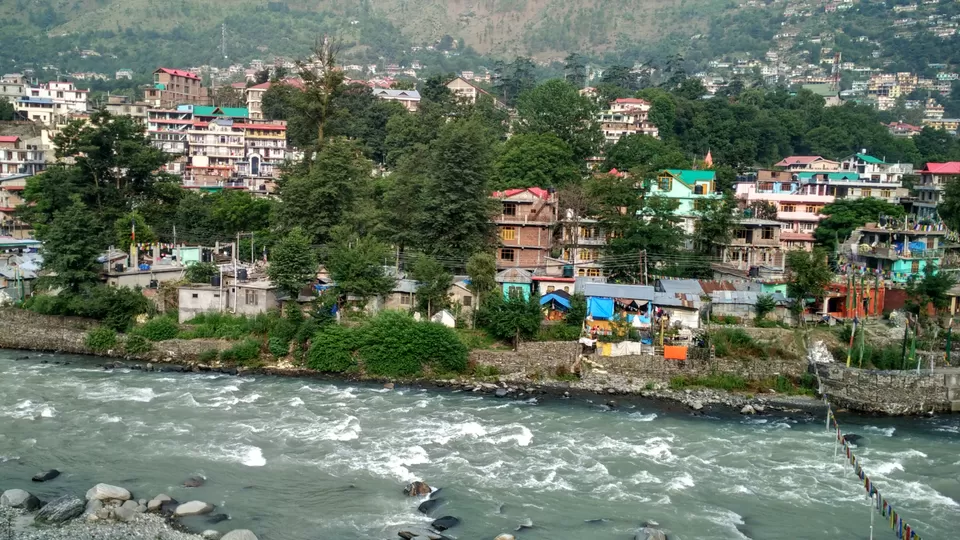 we reached Manali by 08:30 and headed for the HPTDC maintained Hadimba Cottages which we booked at Tourist information Centre situated near Mall road,Manali. The meandering small path through the deodar forest took us the Hotel situated at a ridge near the Hadimba Temple overlooking the coniferous forest covered Himalayas.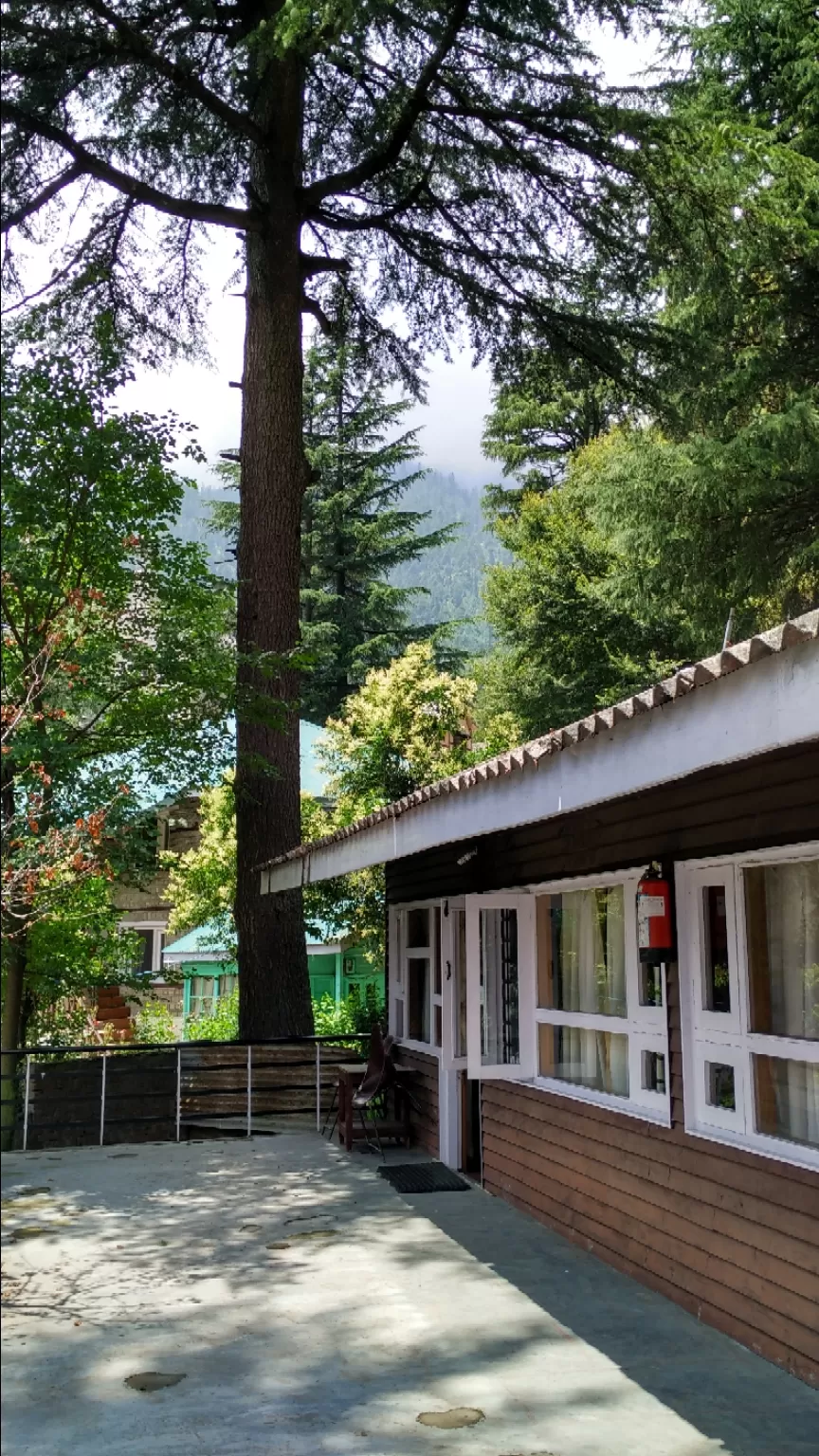 We checked in into our room ,After breakfast we walked up to Hadimba Temple .It is an anciented Temple dedicated to Hidimba Devi , wife of Bheema.Many Bollywood movies like YJHD have been shot here.The van Vihar along with the temple is filled with tourist and a plethora of hawkers . You could pose with traditional himachali outfit which the women hawkers will dressed you up or with cute bunnies . For 100bucks one of them will even let you pose with a python on your neck which I couldn't dare. After spending an hour at leisure there we walked down towards mall Road to visit the Tibetan Monastery. Mall Road is the epicentre of Manali where average tourists likes to stay. Many Restaurants and cafes serving from Pizzas to Grilled Trouts fills the Area. Later in the afternoon we went to see the Vasisth Temple and enjoy a bath in the Hot springs there. We even had a Fish spa at place near the temple. While returing we decide to walk back instead of taking a cab or auto.Later that evening our tiredness could not stop us from talking a walk through the cafes and alleys of Old manali swarming by people having their pint of beer over a game of Zenga or someone else firing up a ....you know what I mean !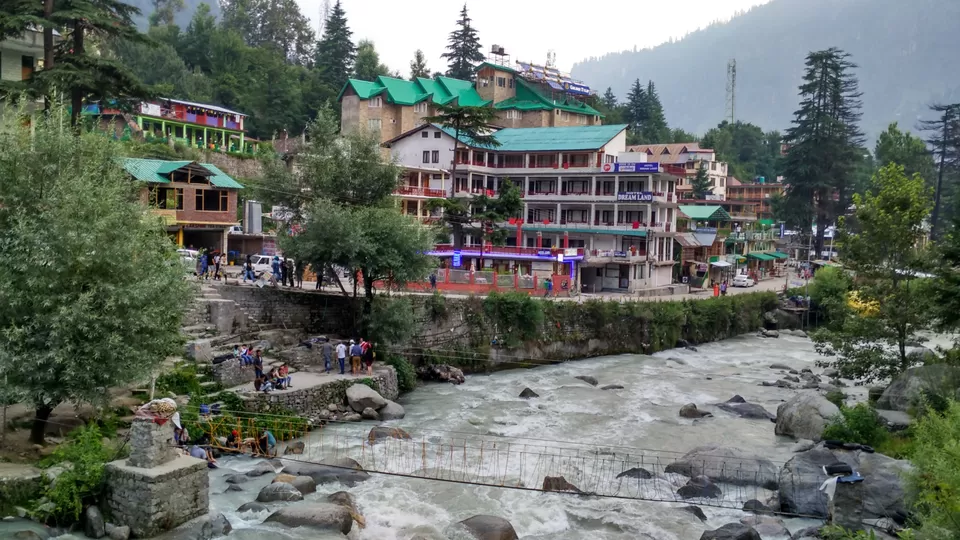 Next morning at around 0700 after a cup of Espresso we headed towards Rohtang La . One reason to start early is to avoid the Traffic , believe me it is worse than Delhi. On the way we stopped for breakfast at the beautiful Village of Marhi.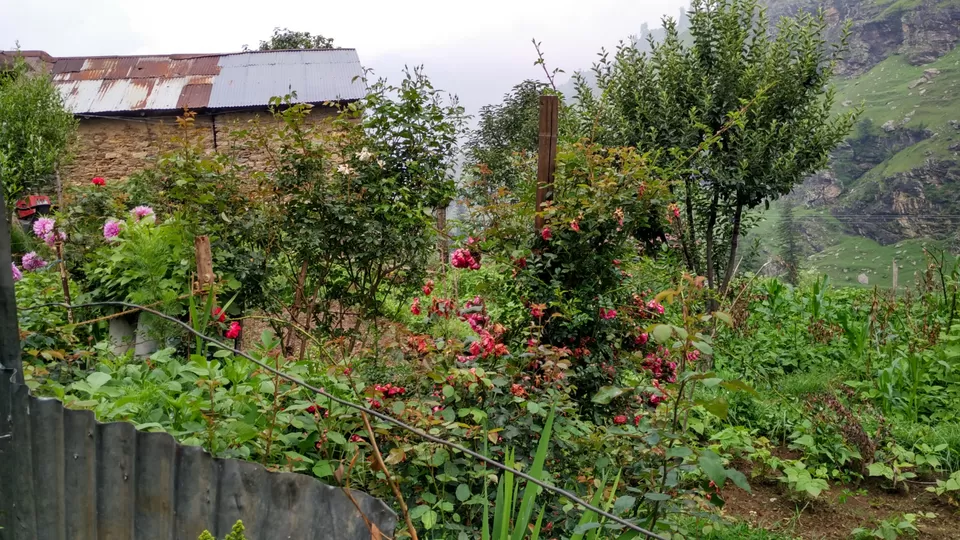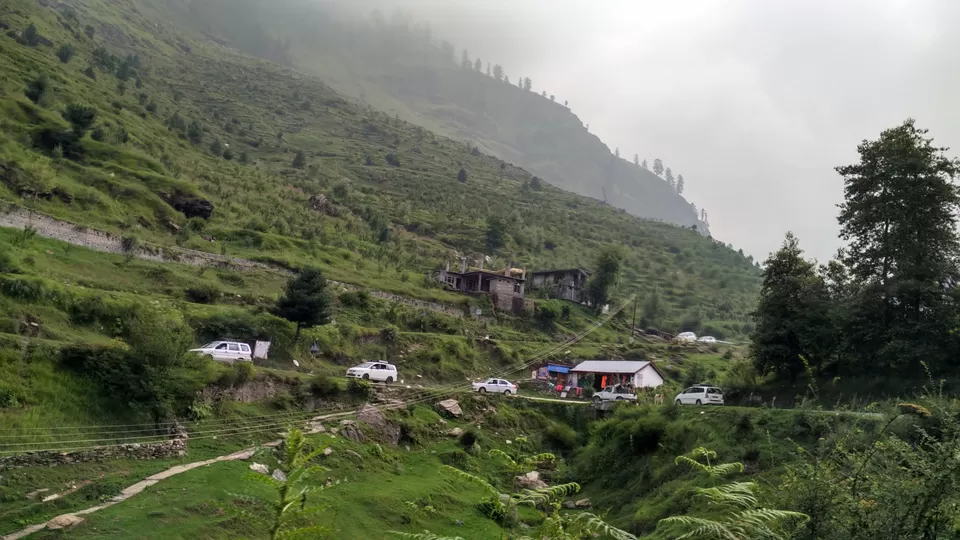 On the way to Rohtang La , one could only admire the mountains and its charm. How much of it if you have , you wouldn't be satisfied. we thought we would be the first to reach Rohtang , but when we reached there we were surprised to see it packed with tourists playing with snow.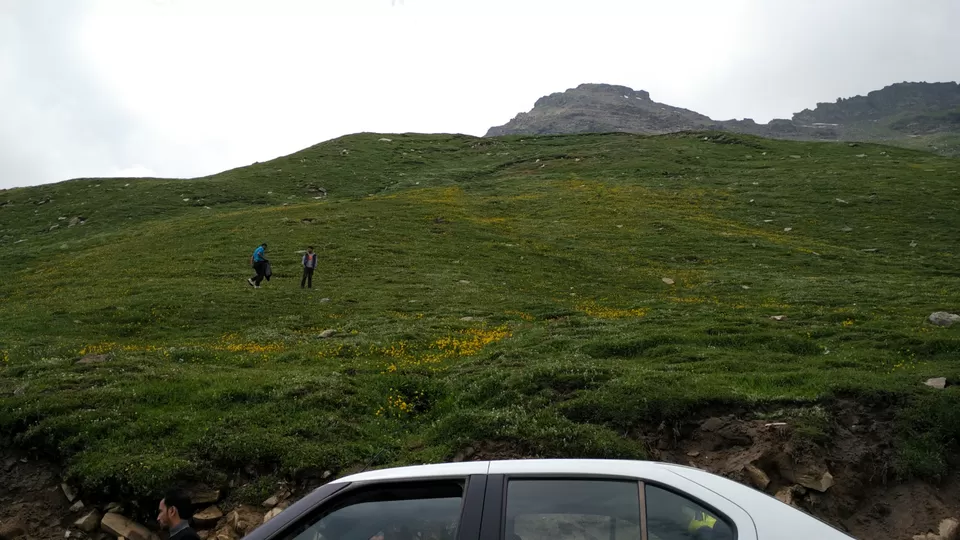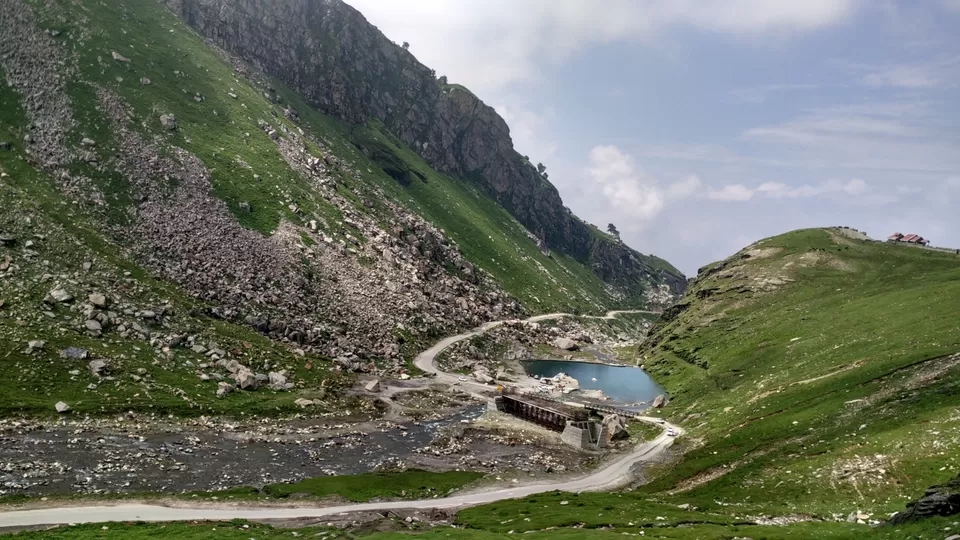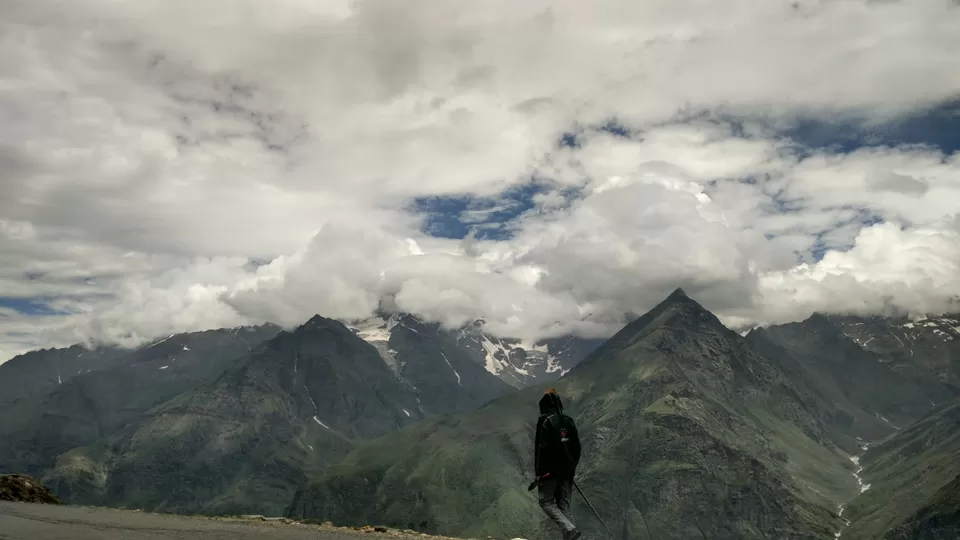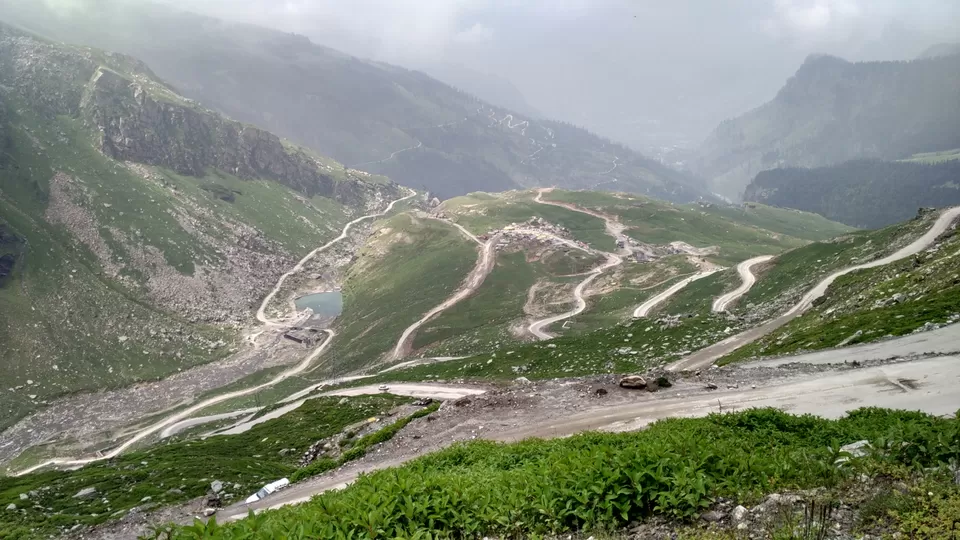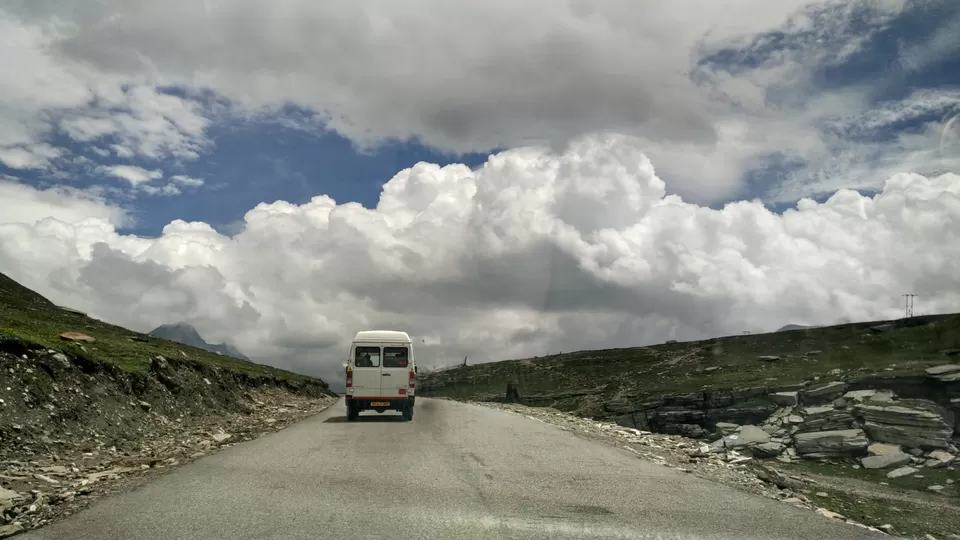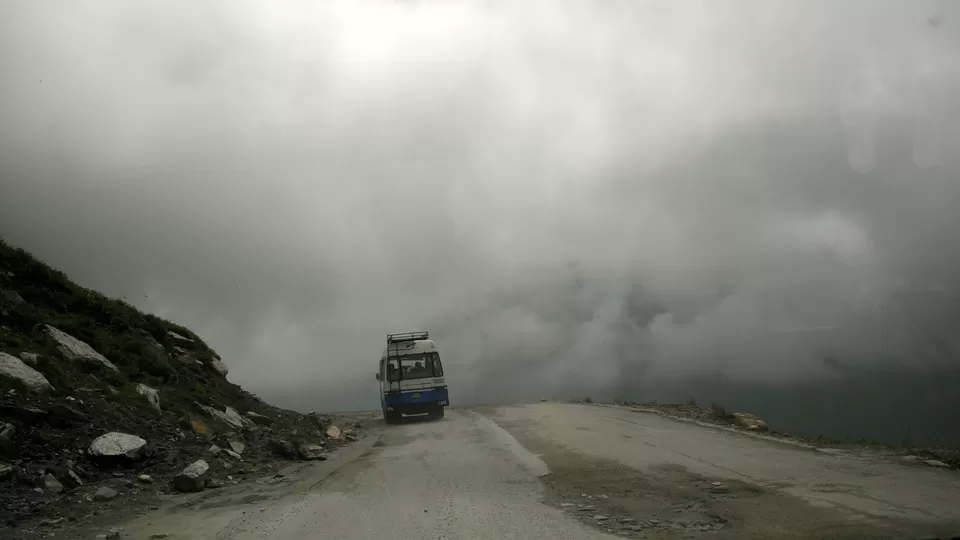 The oxygen level is quite low up there, after ana hour or so , we started to feel little dizzy and sleepy , our cab driver suggested that we should be heading down as the weather was getting a bit tensed. Weather in the mountains are known to be changed drasticaly over minutes. We returned to the hotel and spent the evening at leisure seating at the porch of our cottage over a cup of coffee.Next Day we headed towards Delhi leaving the mountains behind , the Himalayas behind. It is always about Mountains that gives a feeling so indifferent to the idealist world.
The detailed expenses of the trip as I have noted down are of the three of my friends on sharing basis :
*Delhi to Manali by Bus : 1450INR /pax (always opt for HRTC bus )
*Stay at Hadimba Cottages of HPTDC : 3000INR /day ( comes with a master bedroom , a large living with all amenities , a bath , a kitchen with all amenities and a porch with amazing views.
Walkable distance to Mall road , Old manali , Hadimba Temple )
*Mall road to Vasisth Temple Auto Rickshaw : 120INR for one way , you can trek down the mall road on the way back.
*Manali-Rohtang-Solang valley whole Day Trip : 3700INR ( Mahindra Xylo ) off season rate July 11th
*We cooked our own food getting all the necesities from the market near Mall road , we even had local Lamb available at the market , Trout @Johnson's cafe and Cheesecake @theGermanBakery is not to be missed.
*Manali- Delhi by bus : 1450INR /pax.