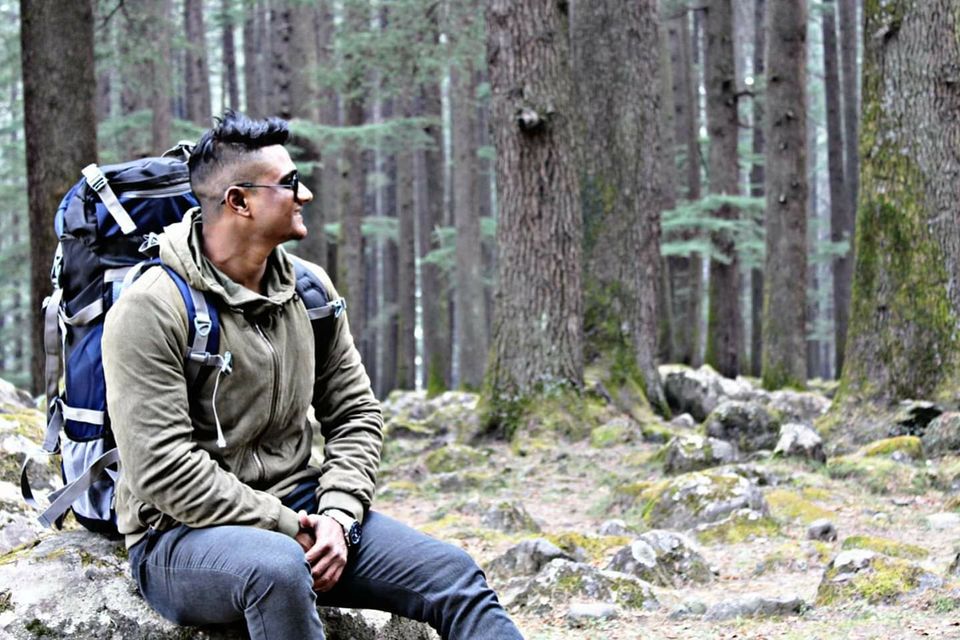 Trip cost- 5000 for 5night3 days
On 30th of December 2018 we had our Bus from Majnu ka tila Delhi....
This trip was with my 3 friends ,wasnt a planned trip though.....
As i thought of this on 25th and posted on my fb ,eneded up added 3 more persons,else i would have planned solo......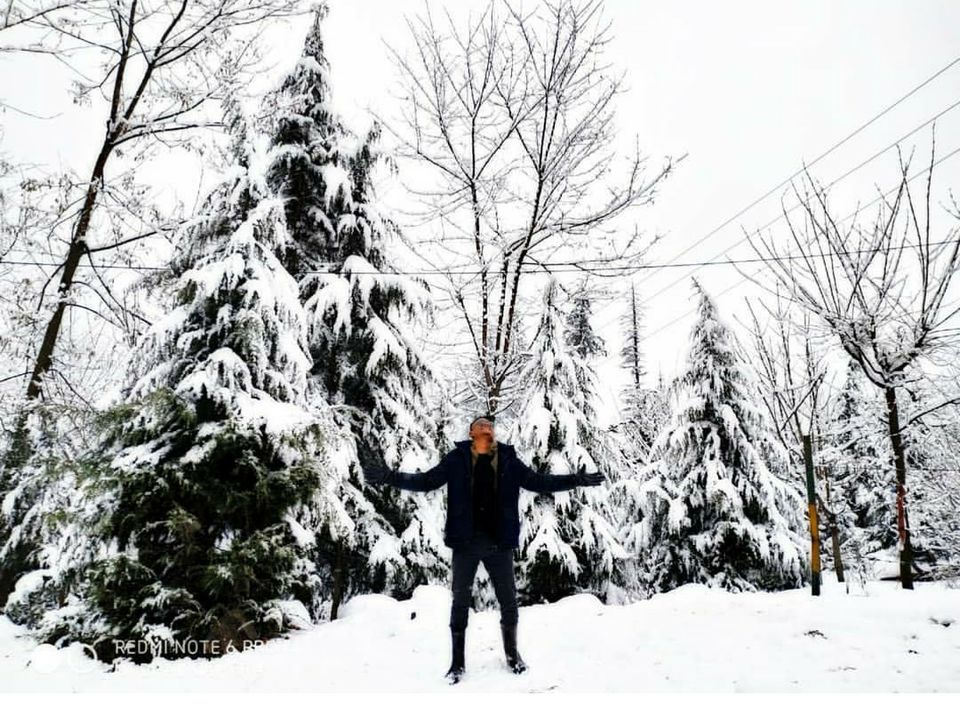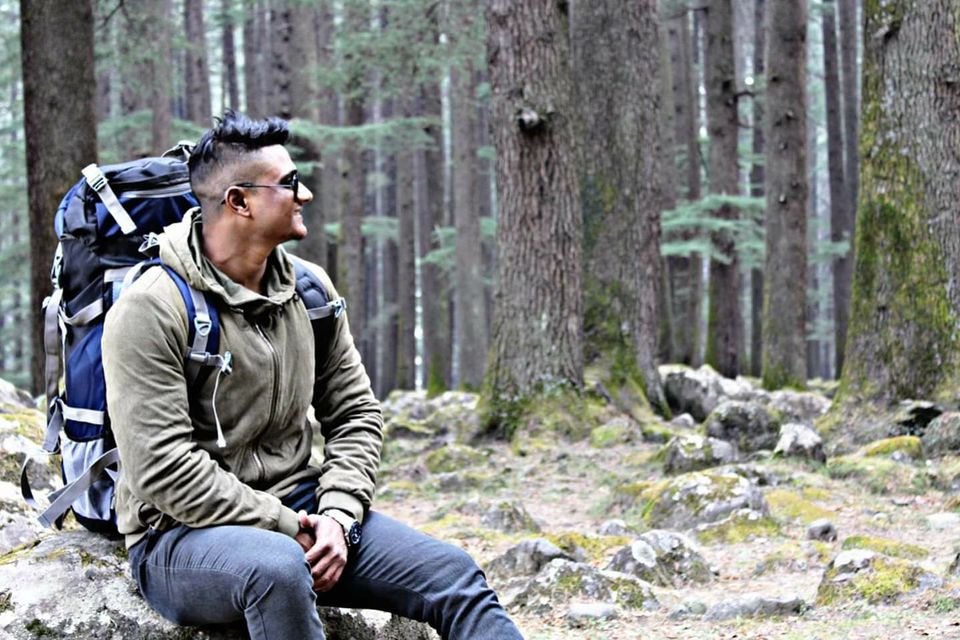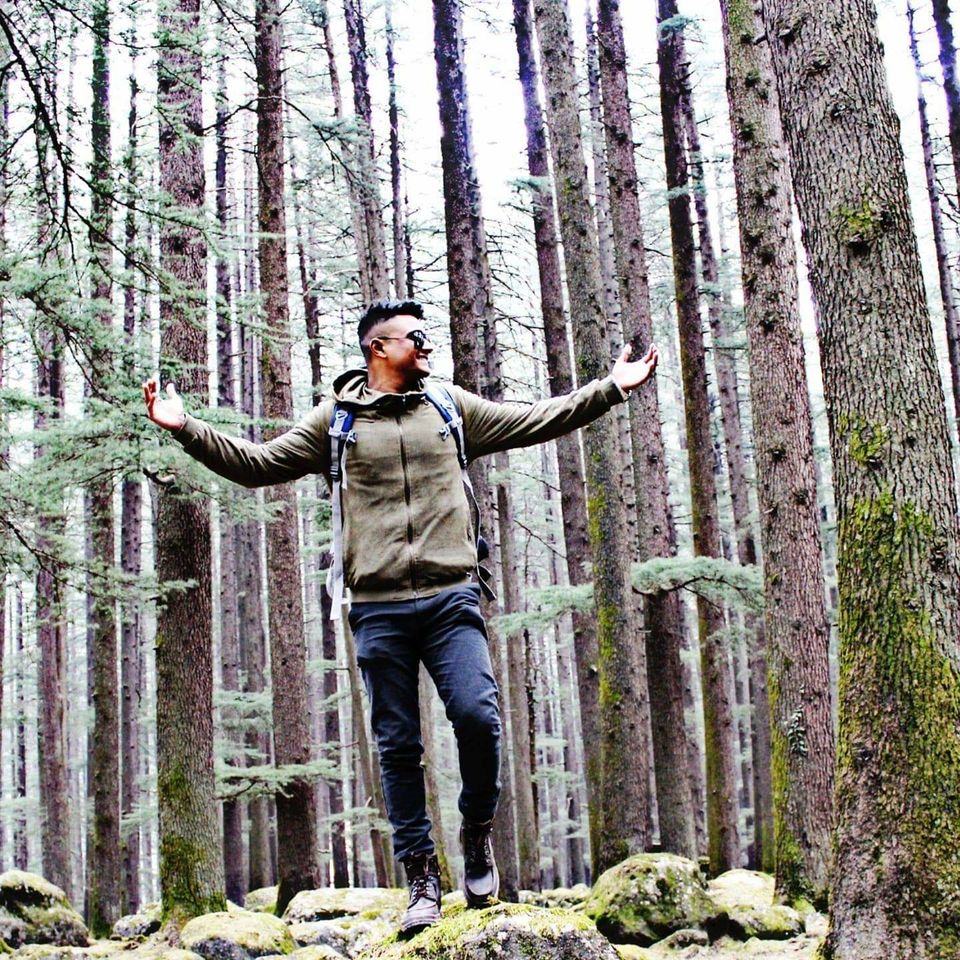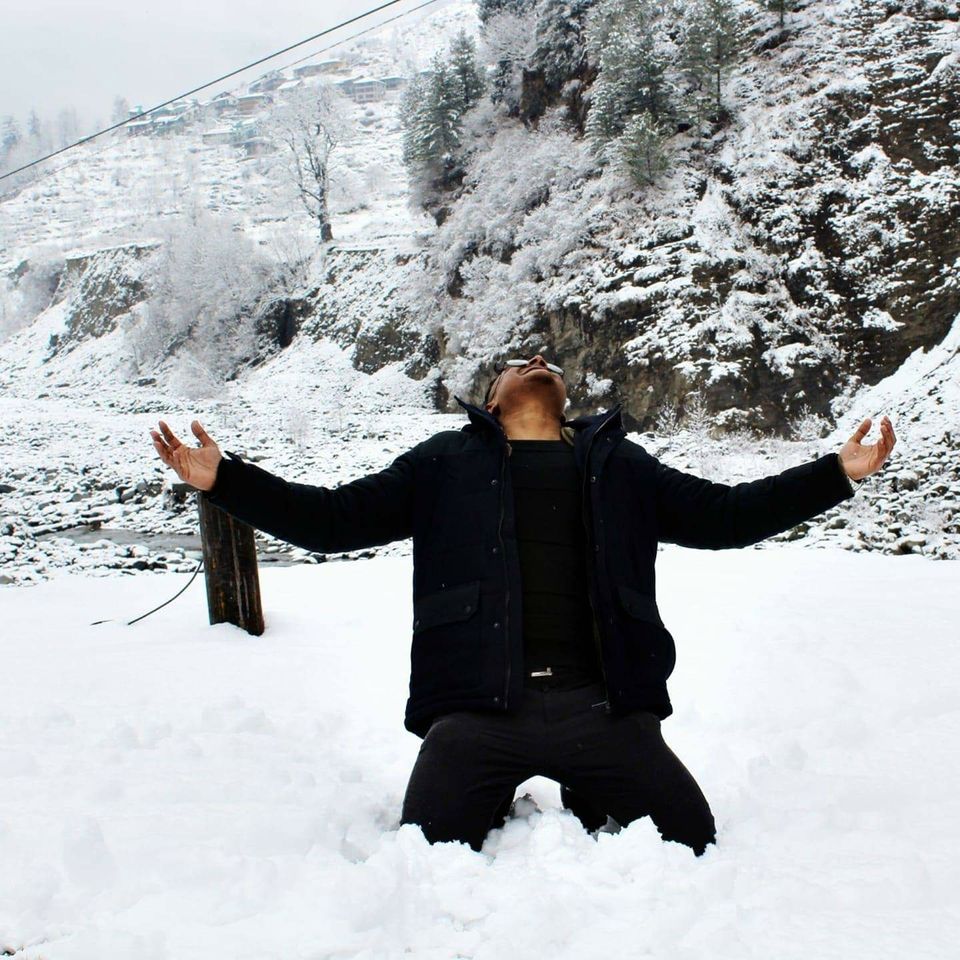 Next Day we reached manali at 08:00 am.
As we had a booking of cab(swift dzire)for 3 days ,so the cab came to pick us.
Suggestions (if u are going in season best charge for small cab(alto) is 2400,and 3000 max for dzire).
We went to hotel(It was pre booked an average kind of hotel for budget friendly and exploring persons) at old manali and rested for 2 hours..... temperature was -2 at time.....first we went to club house which was 200 meters away from Hotel.i dont have the raw pics thats why i am showing screenshots of my Instagram account.....you can even follow me there.....After clubhouse we went for trekking.....there is a small trekk opposite to club house.....In the evening we came back and the cab dropped us on mall road.....
Trust me that place is full of good vibes,lights/good food/good crowd all around....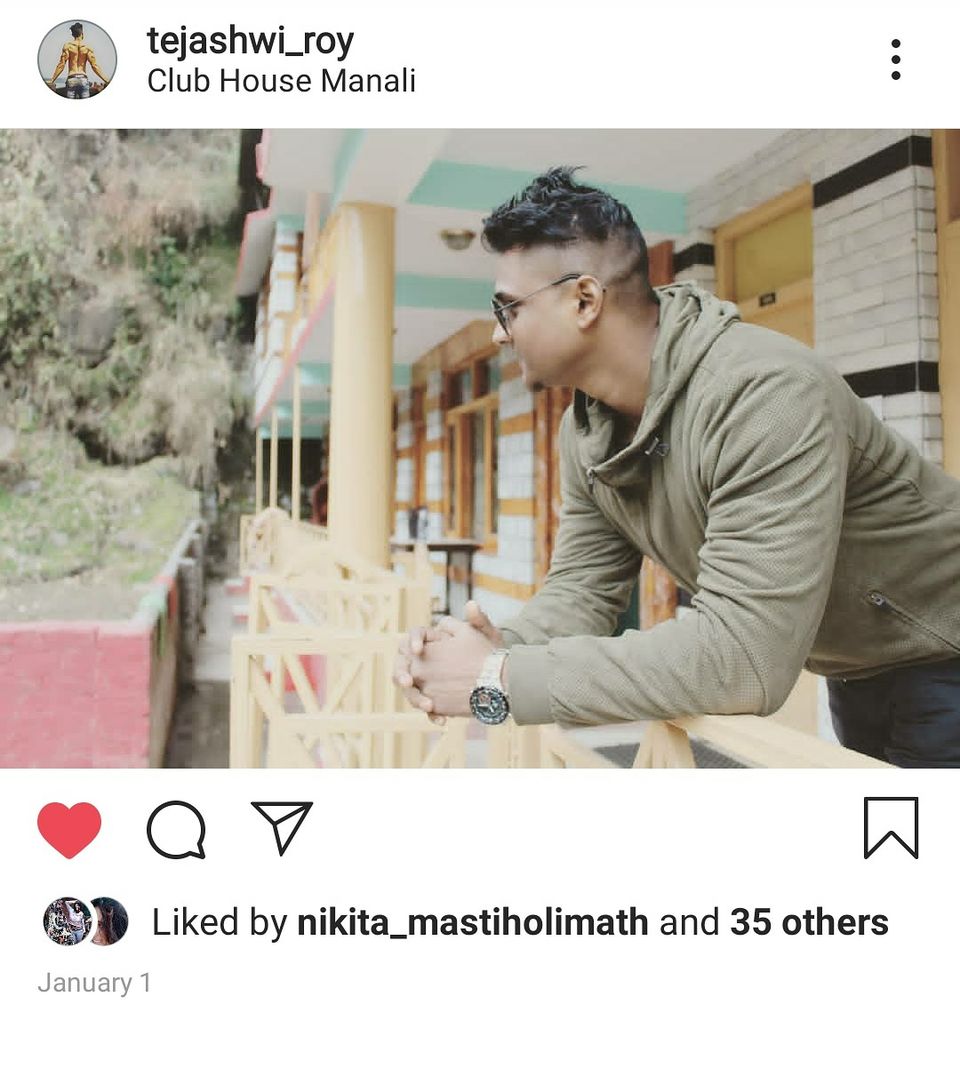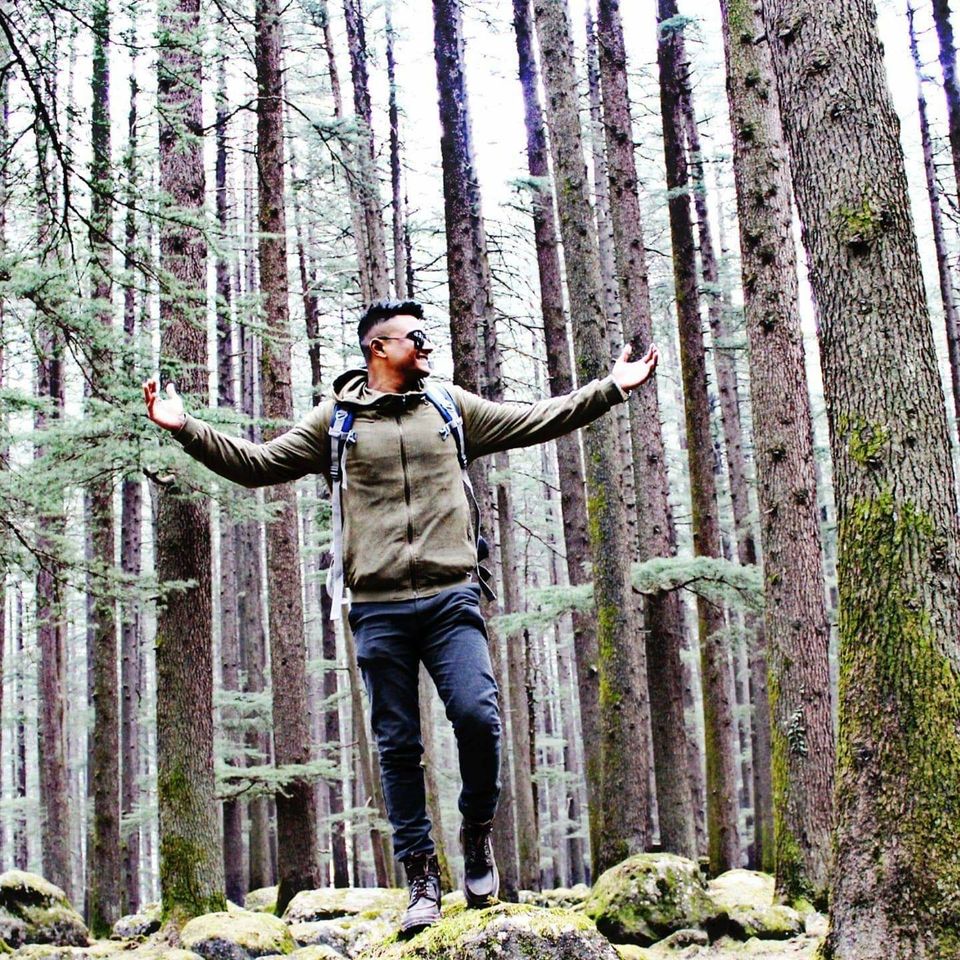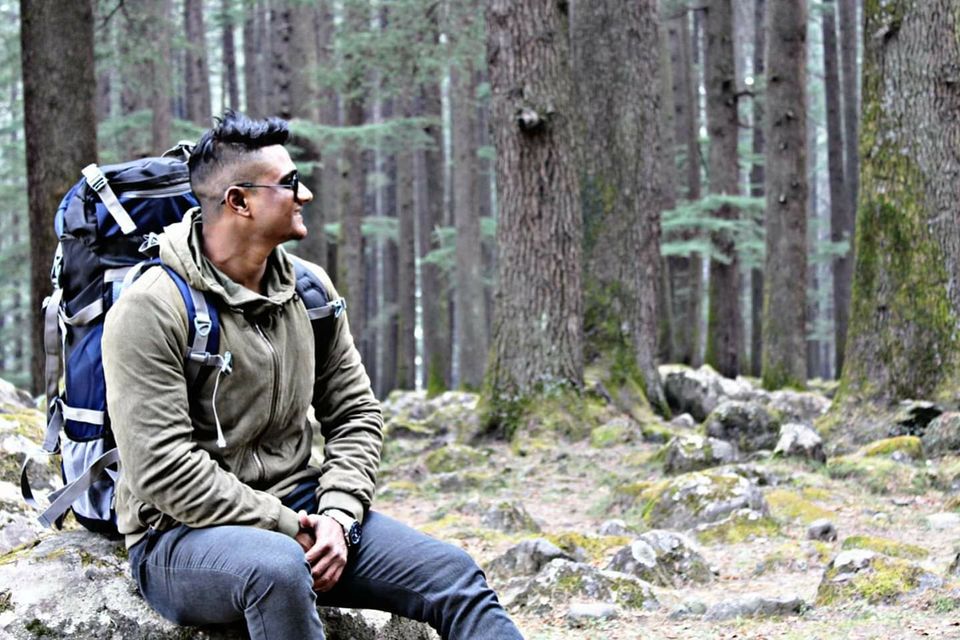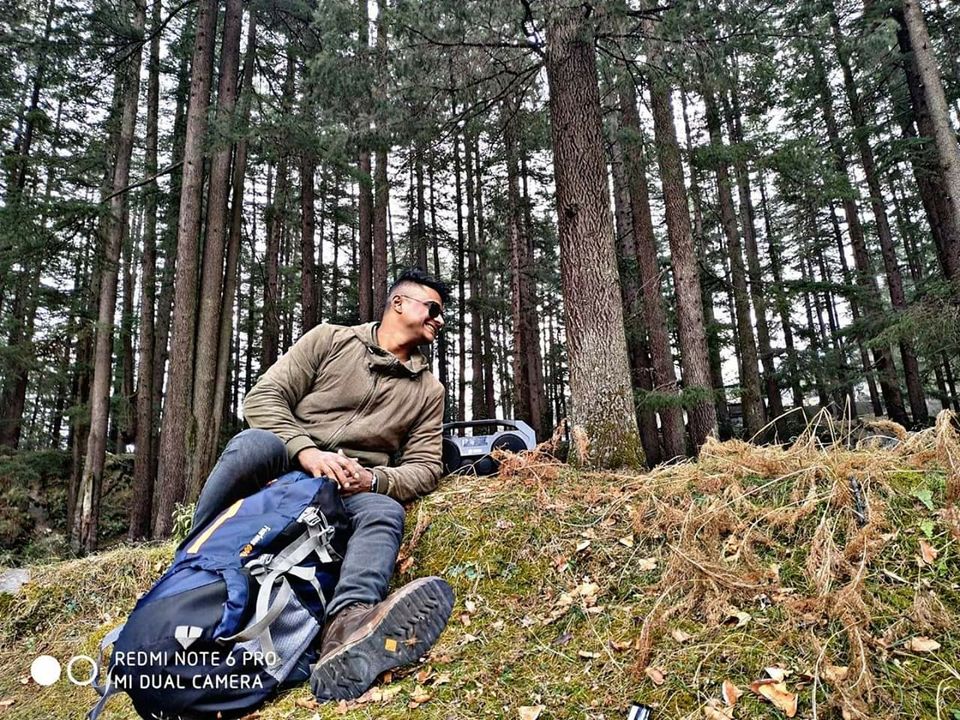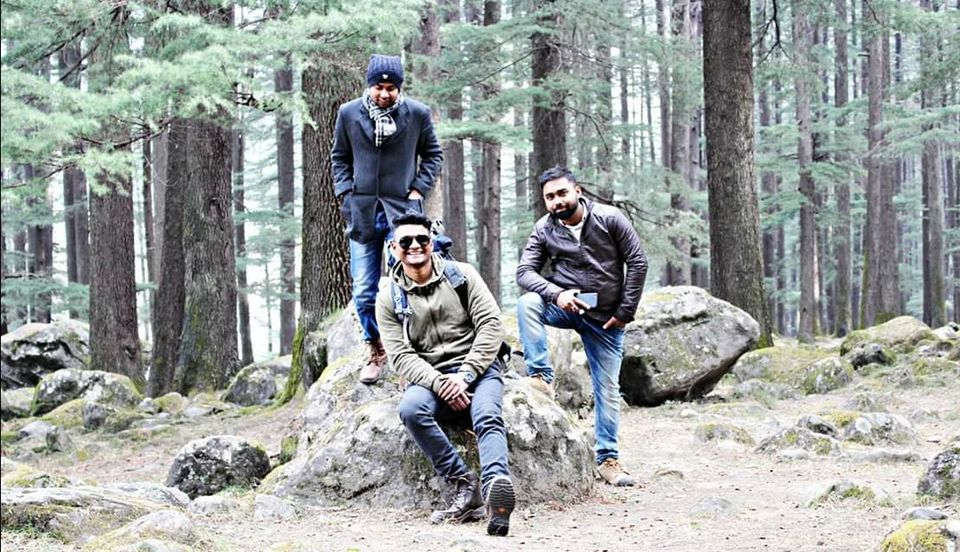 this was our best day of trip we started early morning for Sonalg valley.
It was snowing from morning..... temperature was -8 and we started with our breakfast and tea.....
We reached 5km away from solang and roads were blocked......Our cab driver parked his car there,and we decided to go walking......snowfall was very heavy and we were enjoying it on the way itself.....
Finally we reached after 1 hour.....and the view there was just awesome.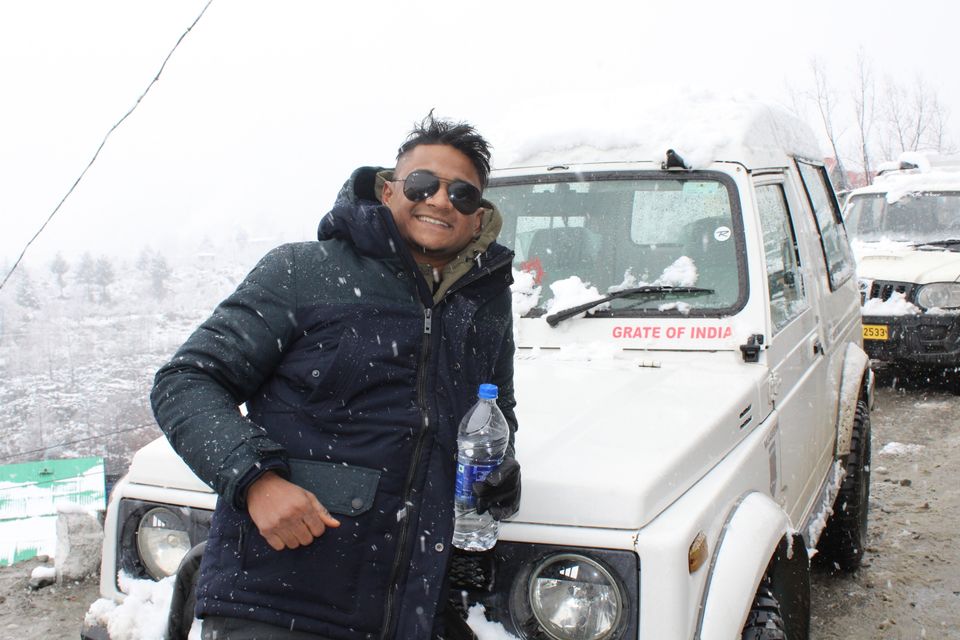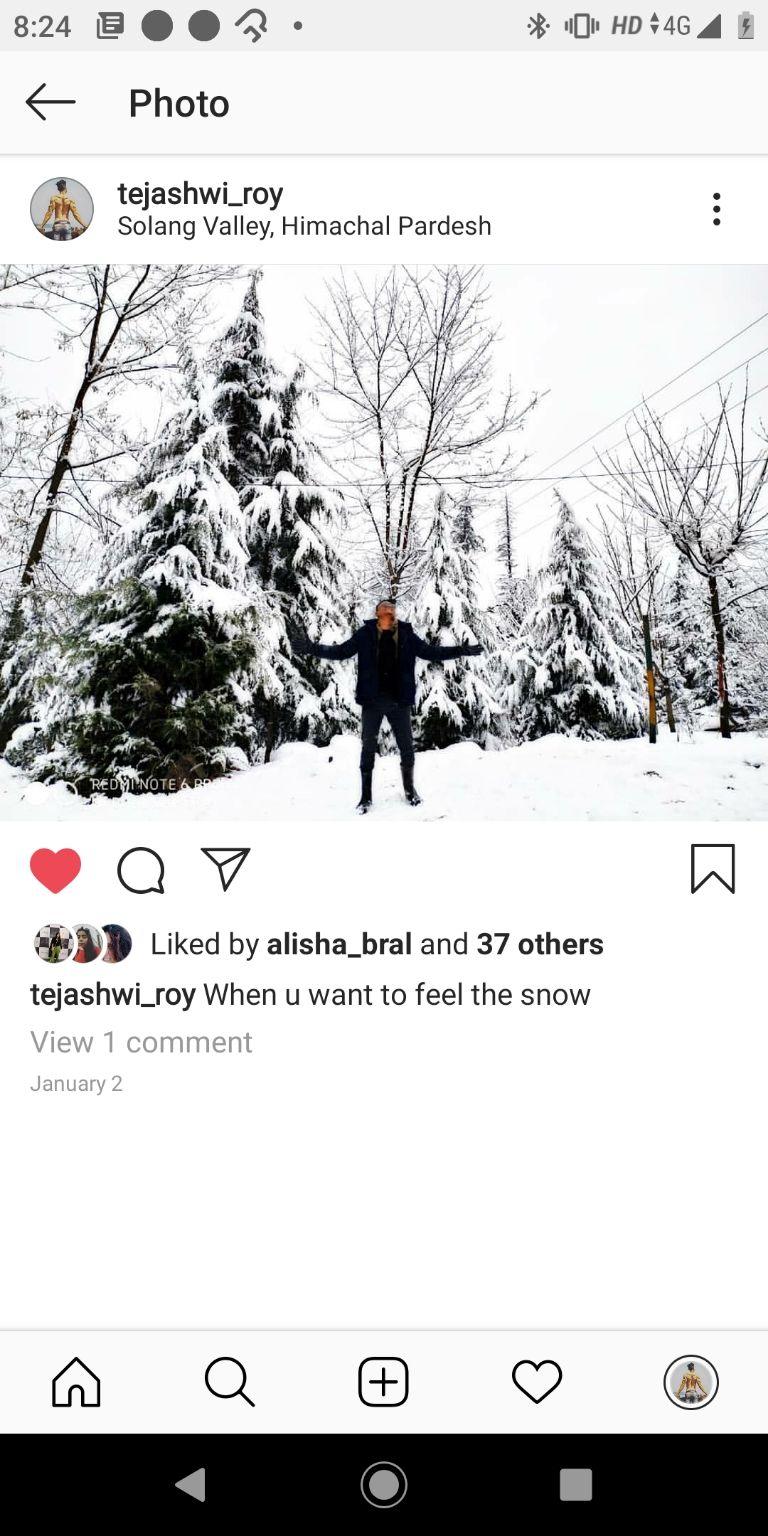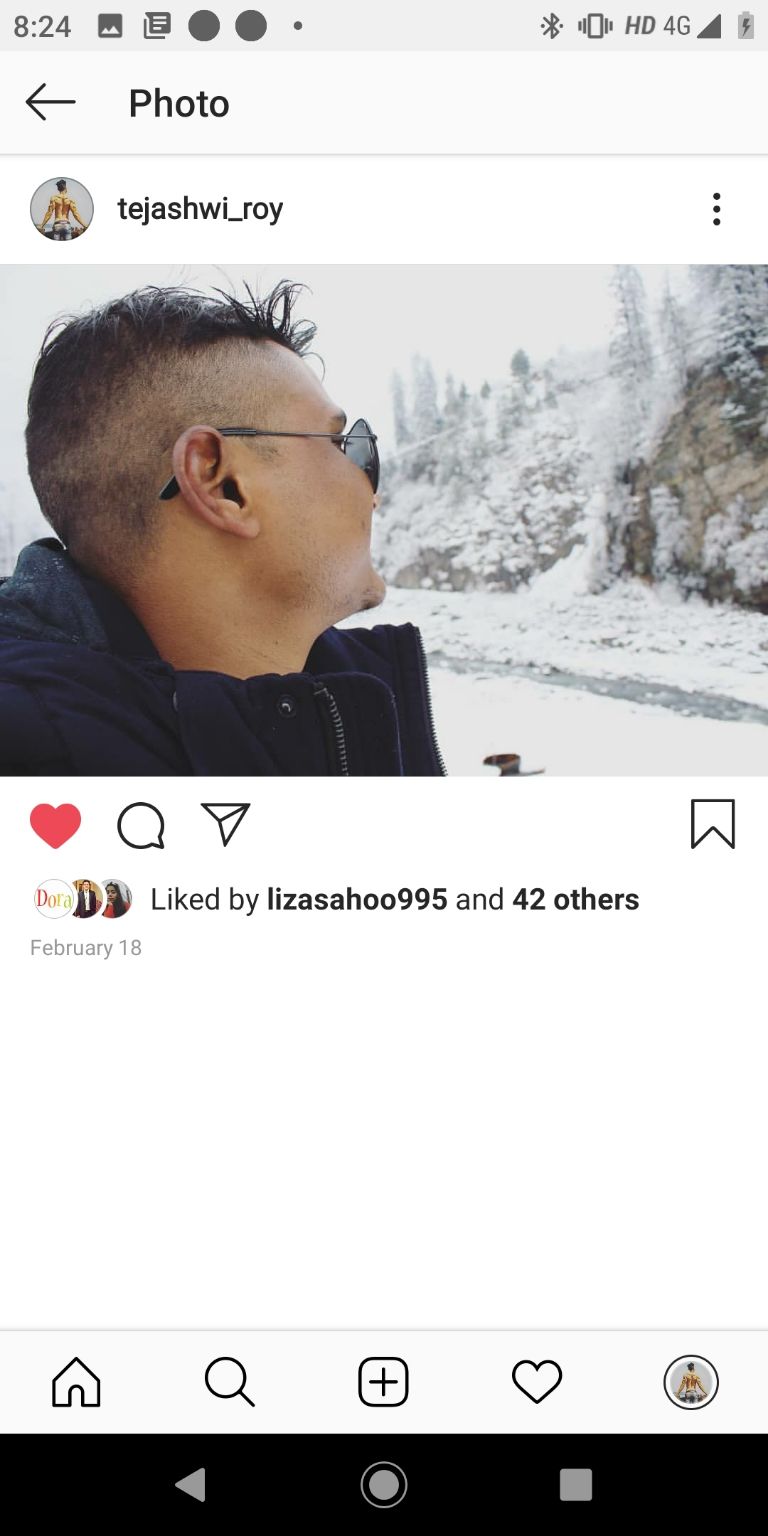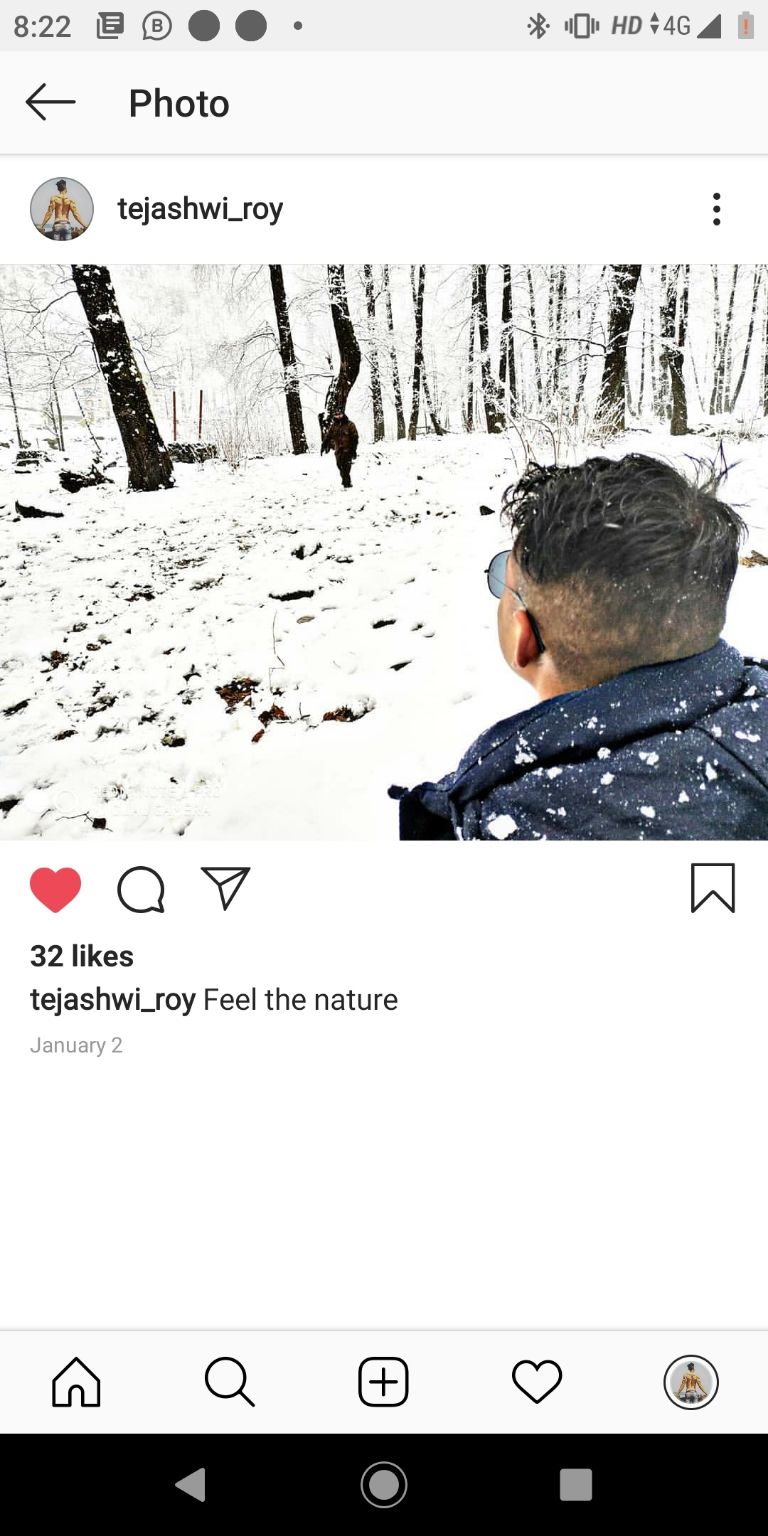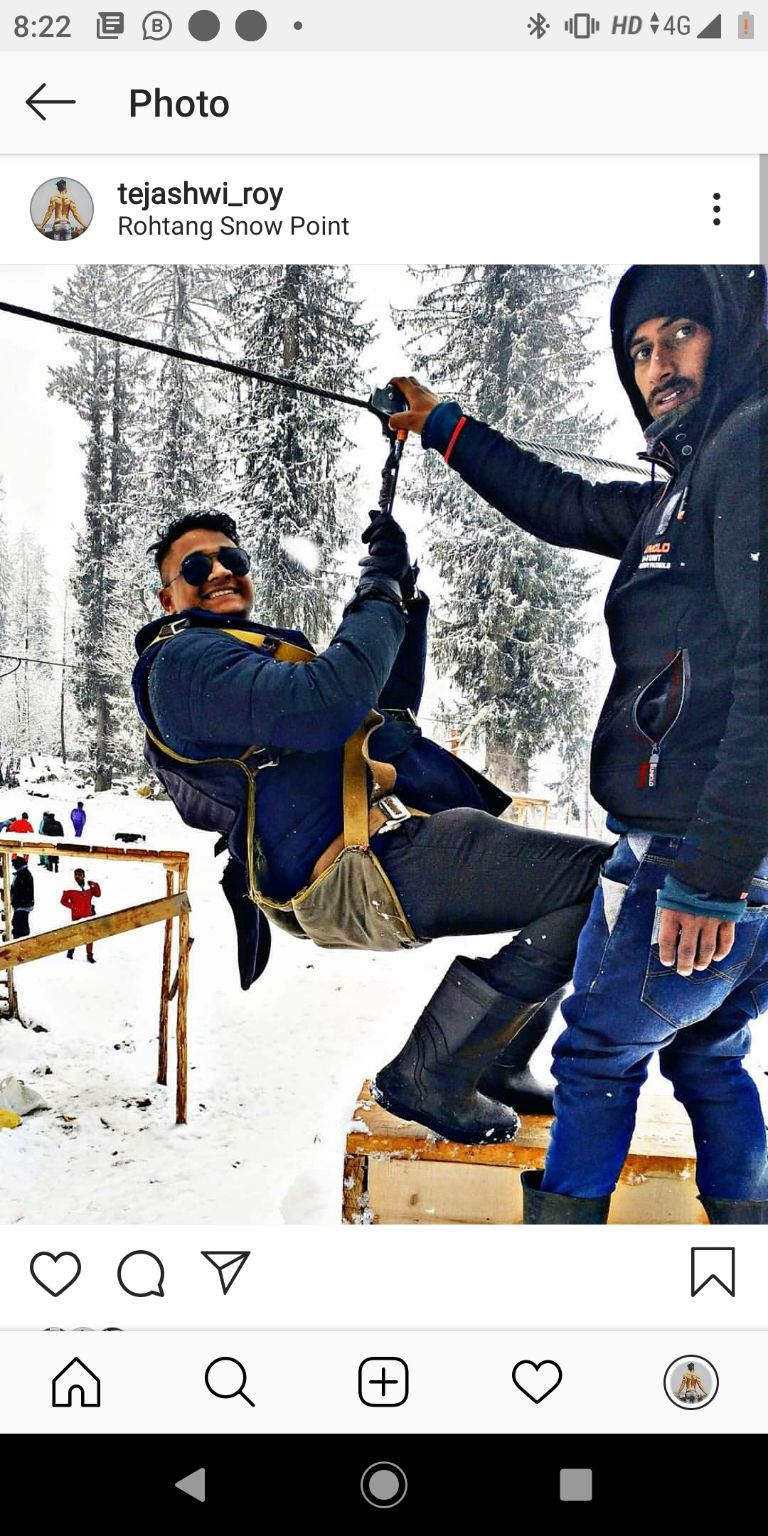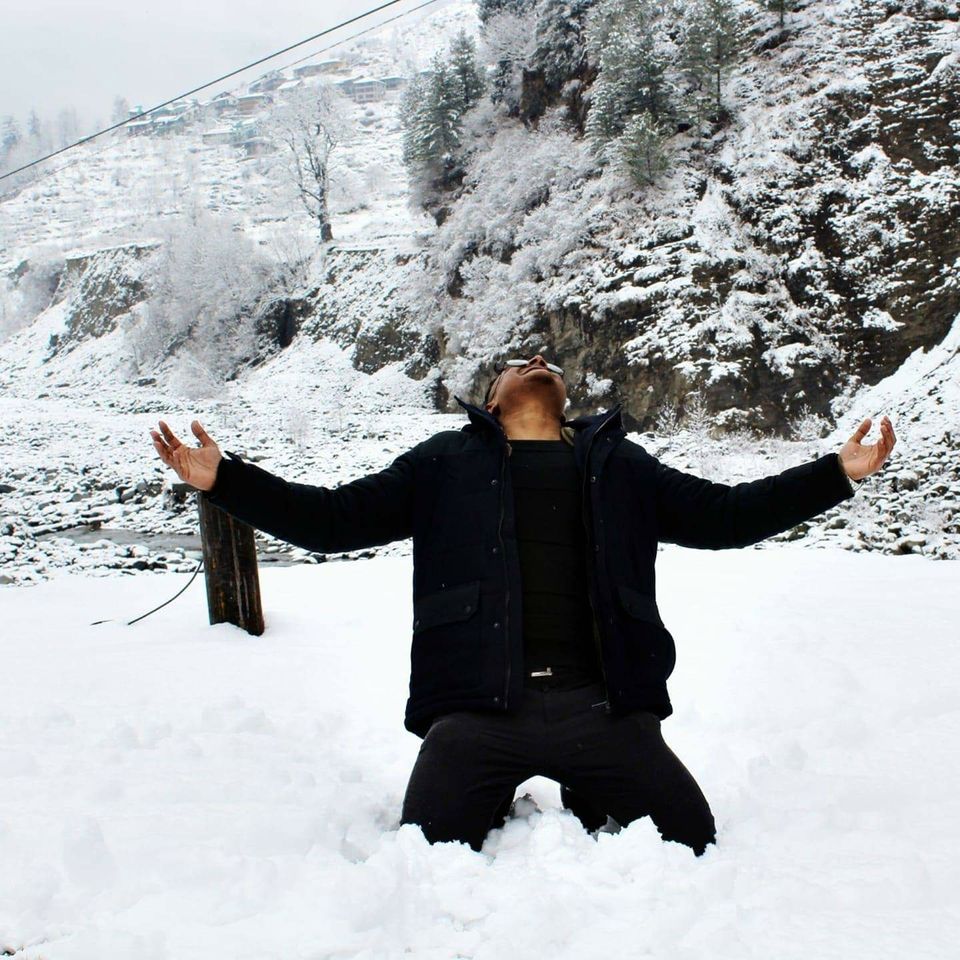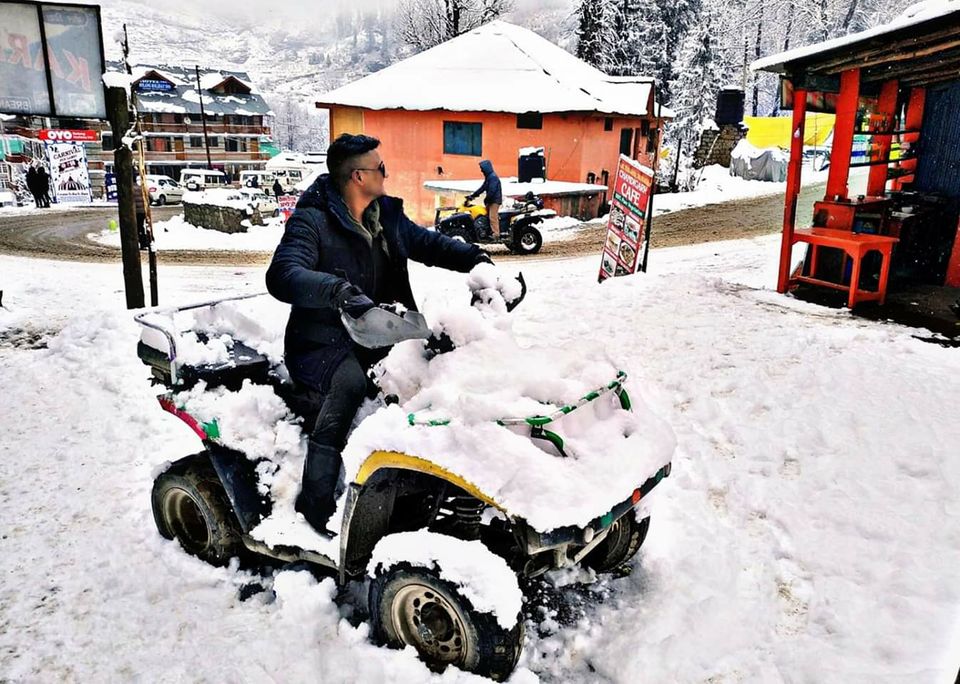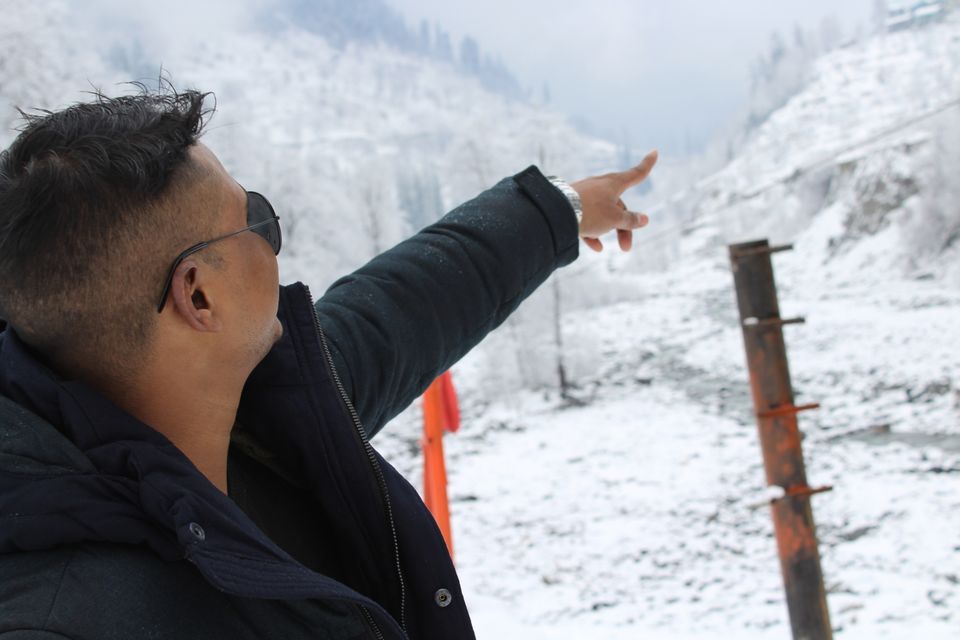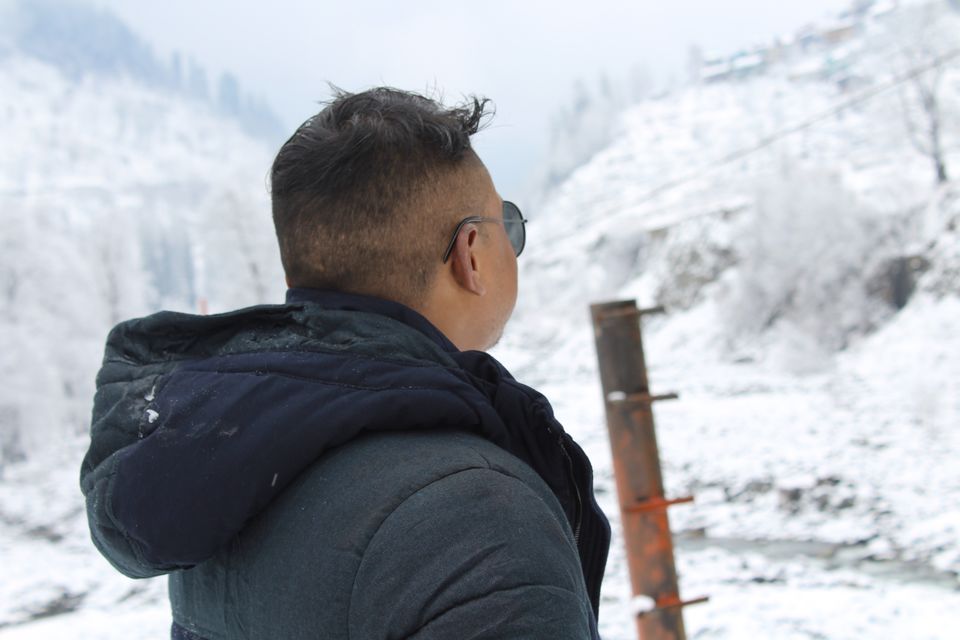 This was our last day of the tour,so we packed our bag and decided to keep the luggage with us,so we can go to bus stop directly .
We went to Manikaran that day.....view there was really awesome......we traveled for 2 hours along with the beautiful river.... journey itself was refreshing.....We passed kullu and reached Manikaran.....
Manikaran is famous for hot water showers inside the Gurudwara.....We took a bath
It was Divine and freshing.....
Then we went to Kullu nagar from there.....Its a very good area of Kullu town. Awesome houses ,good cafe.........Dont have much pics from Manikaran and kullu nagar,its a place for real feelings