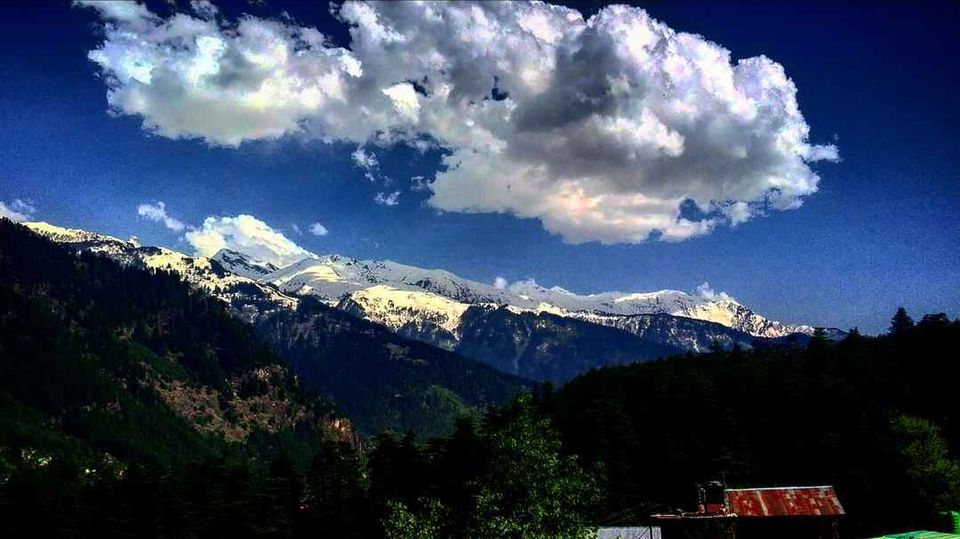 27th April, 2019.
Its 7:30 AM in the morning and I'm waiting for my Train to come, hoping it doesn't get delayed by more than 3-4 hours. You have to cut such margins when you're travelling to Delhi, by train. It's Mandatory.
8:00 AM, The train arrives and I hop on for a Journey which is long and tiring. Please book your tickets in advance and In AC, If you're travelling in Summers.
Summer is too hard to travel the Flat Lands.
28th April, 2019.
I Reached Delhi today at 10 am after a comfortable 20 hours Journey.
I headed to meet my Sister in Delhi, Relaxed a Bit and will be leaving for Manali Today Eve. Yayy.
I'm Quite excited because I've never been to Himachal earlier and also this is my first Solo Trip.
Catching up soon.
I Boarded the Bus at 6:00 PM and
Now See you guys Tomorrow at 8 AM amidst the hills.
Some Pictures I Took From Bus.
Morning Pictures are so dope.
Just Wow.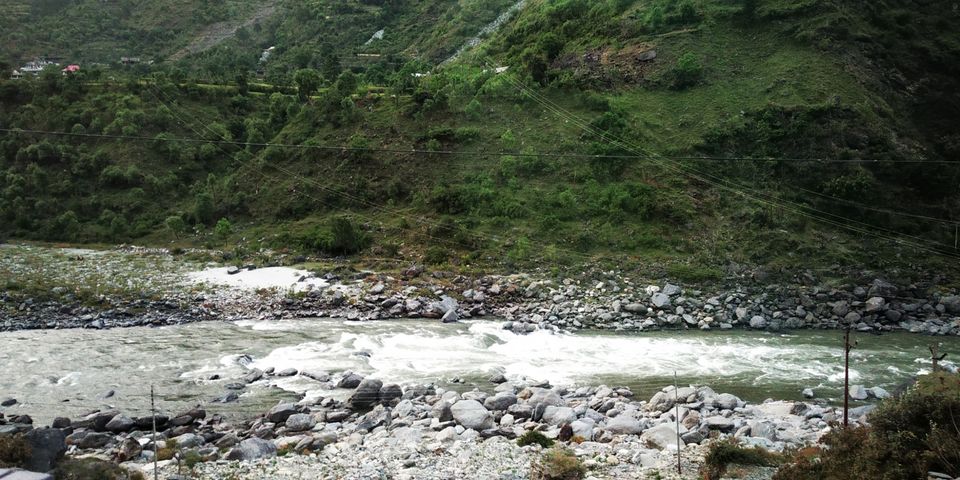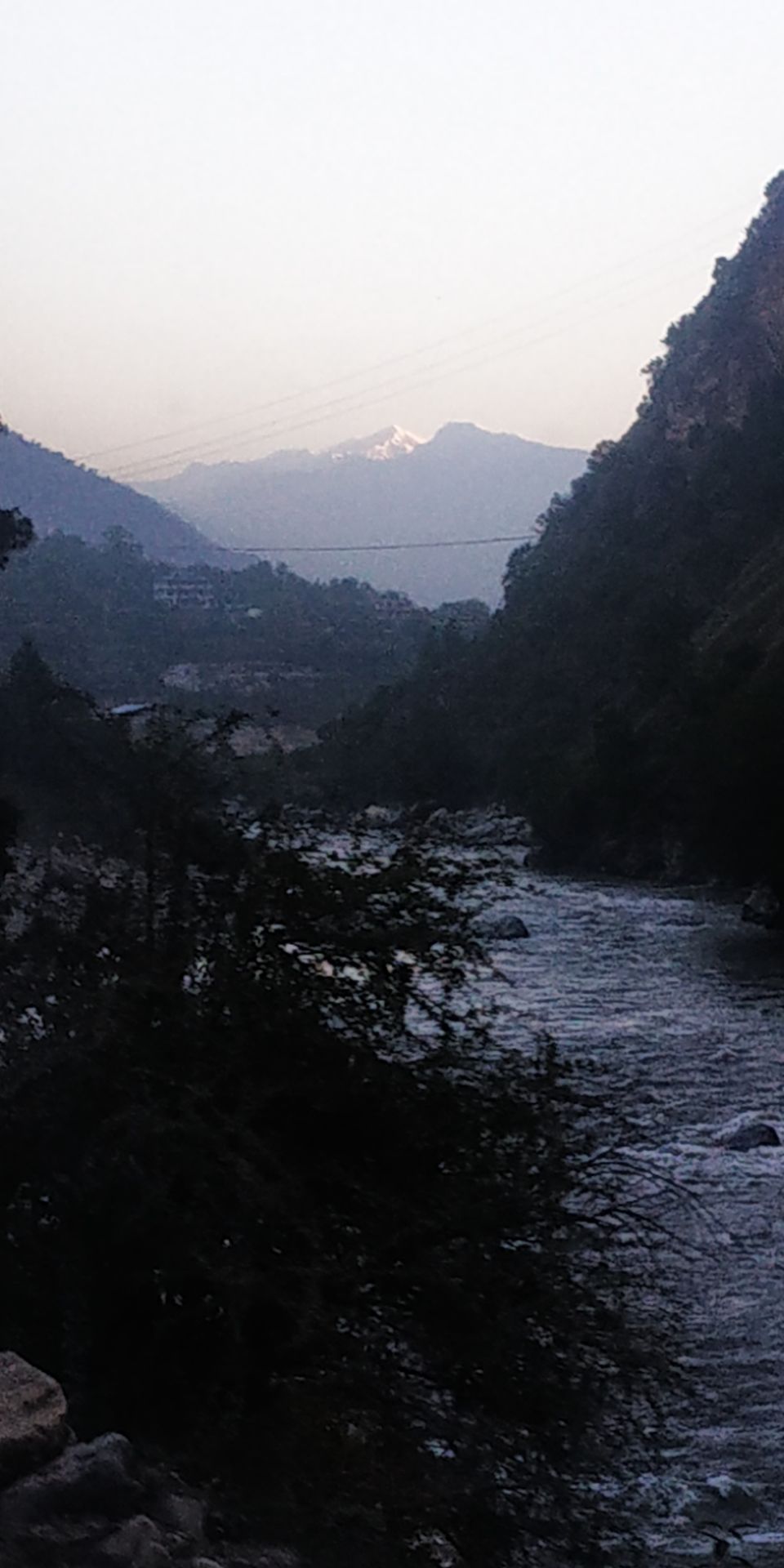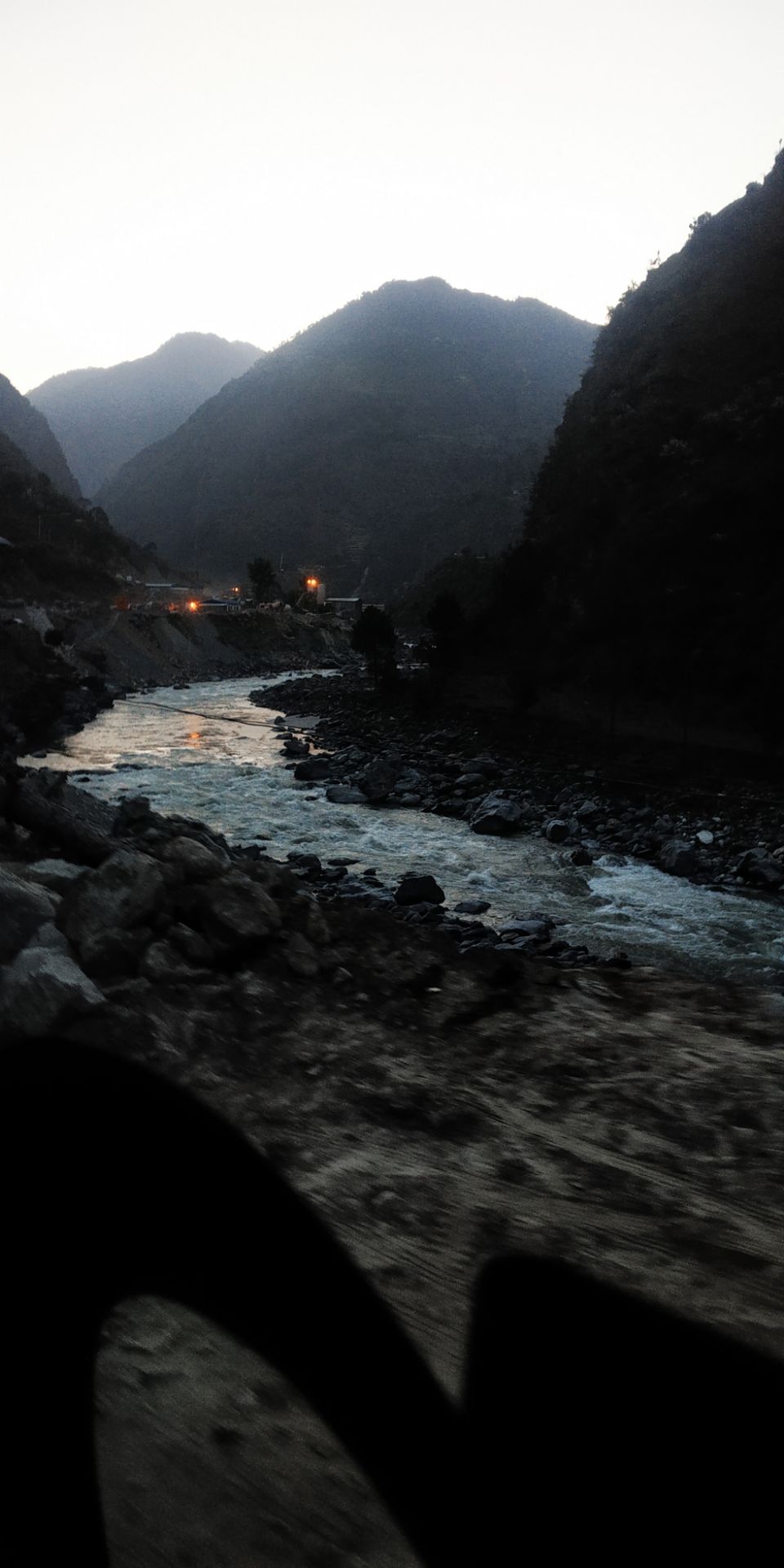 29th April, 2019.
Today I reached Old Manali.
Since I was Travelling alone, I booked a Dormitory at Orchad's House(THE HIDDEN TRIBE). This Property is owned by Varun. I did the Booking from Booking.com. 4 people were sharing the room. I stayed there for one day.
Exploring Old Manali was too much fun.
The unearthed roads, hill top houses, just imagine how hard it is to construct on such heights. Passing by cafés played Pink Floyd, Jay-Z, Eagles, etc. Mountain people have a really great taste in music. You get to live the 50's - 90's era.
Old Manali is fun, but not that much. I would highly recommend not to visit Manali, if you are travelling solo.
Though I got some beautiful shots of Mountains of Manali and here they go.
I would Highly recommend To book your stay at the Orchad's house. Its Fantastic. Rooms are very clean. Service Is very good. Food is the best, A bit costly, but you can give them a credit for arranging such good food at that high altitudes.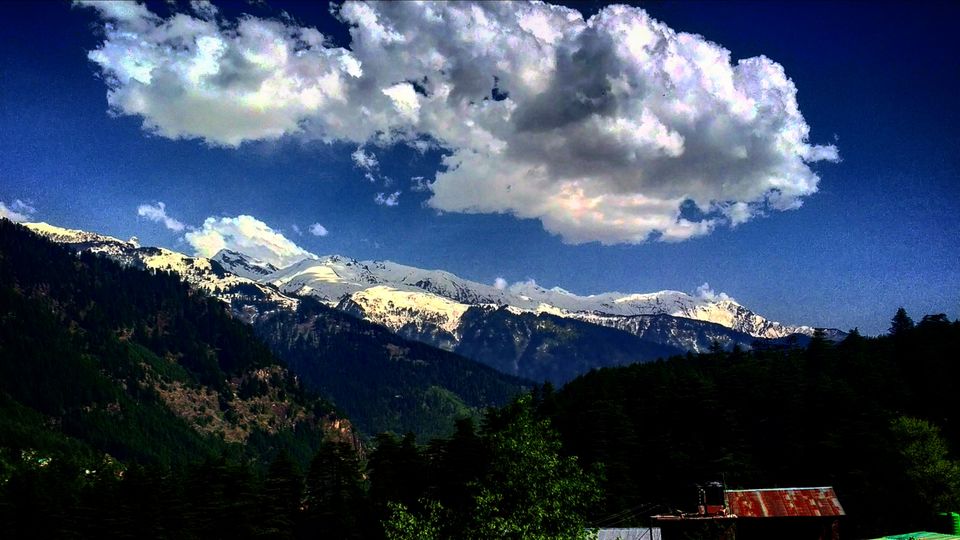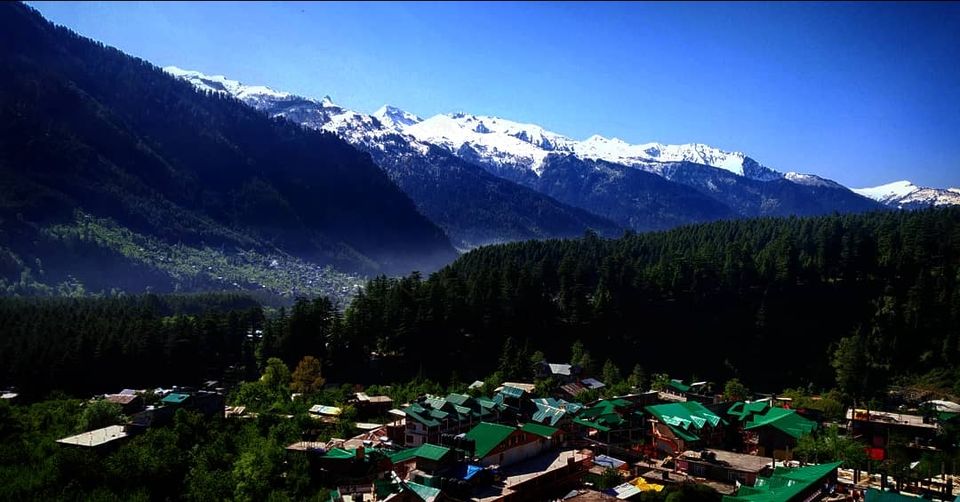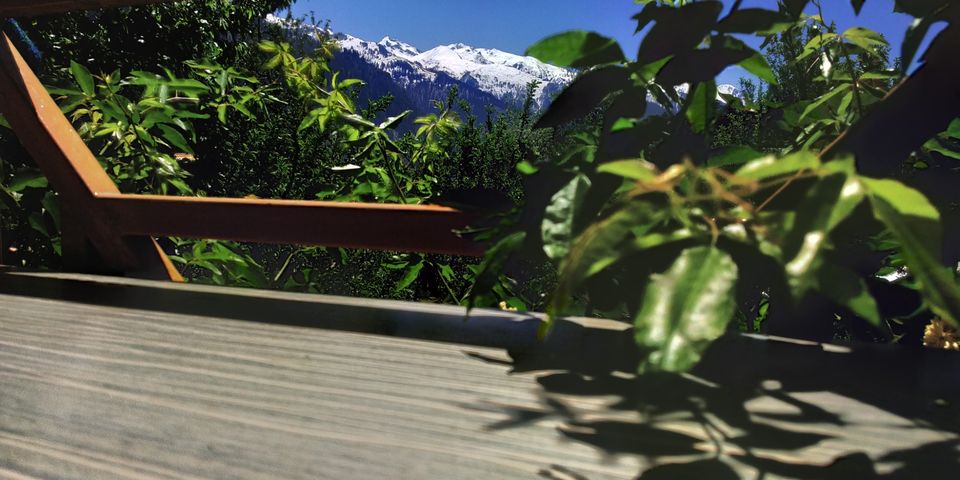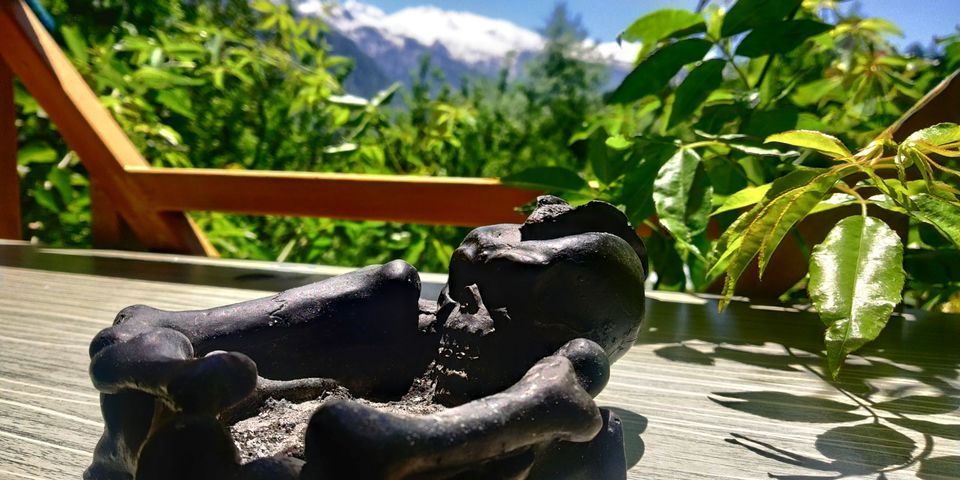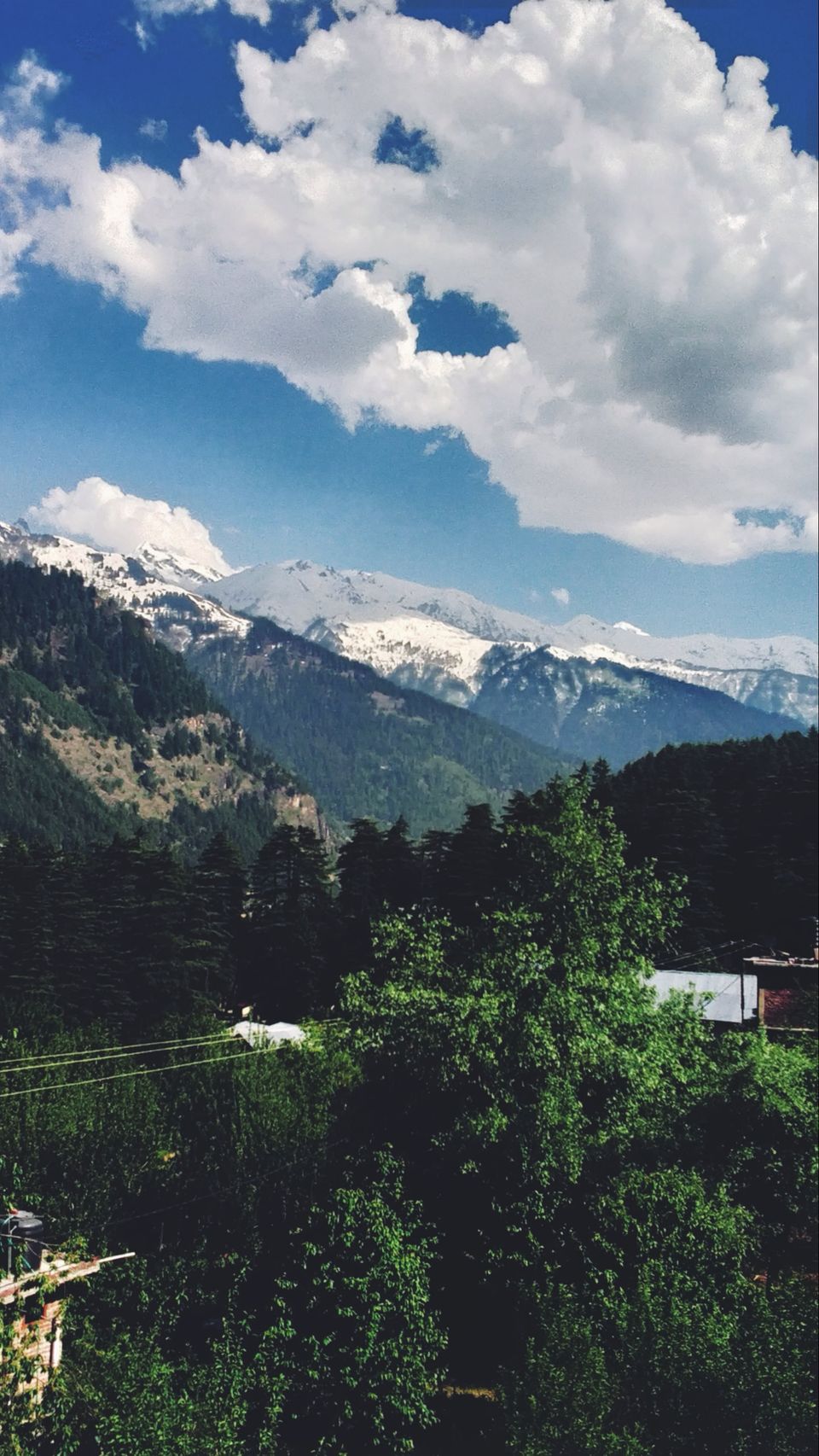 30th April, 2019.
After Spending a Night at Old Manali, It was Time for my next Destination Kasol, A Hippie Village, making it's mark on Instagram a Lot.
I had to reach the Local Manali Bus Stand to Catch the Bus Up to Bhuntar, and then from Bhuntar to Kasol.
I had time so I decided to explore a few other places before I left Manali.
I started for Hadimba Temple and by asking the localites finally reached there.
It is Beautiful, the woods are awesome. We often hear about the pine trees and the Jungle. A beautiful temple is situated in between those woods.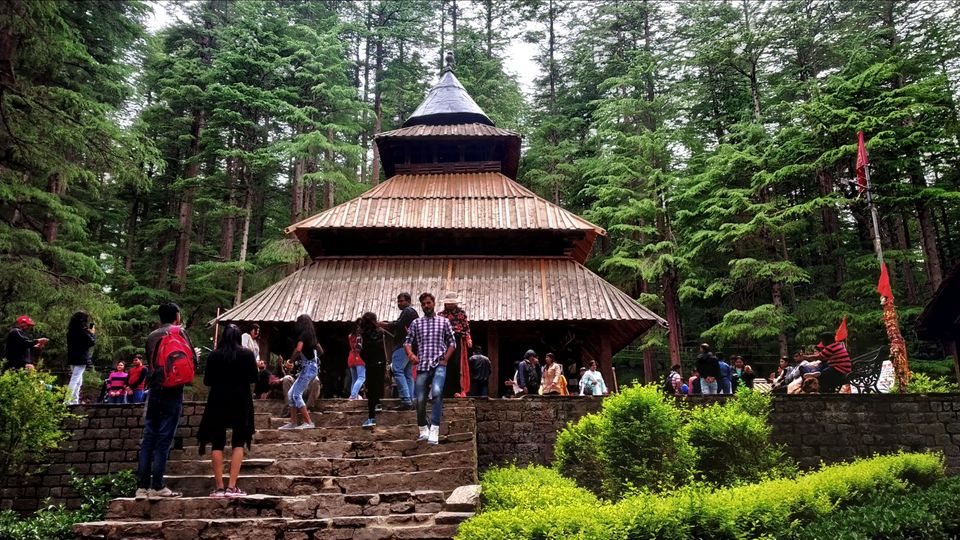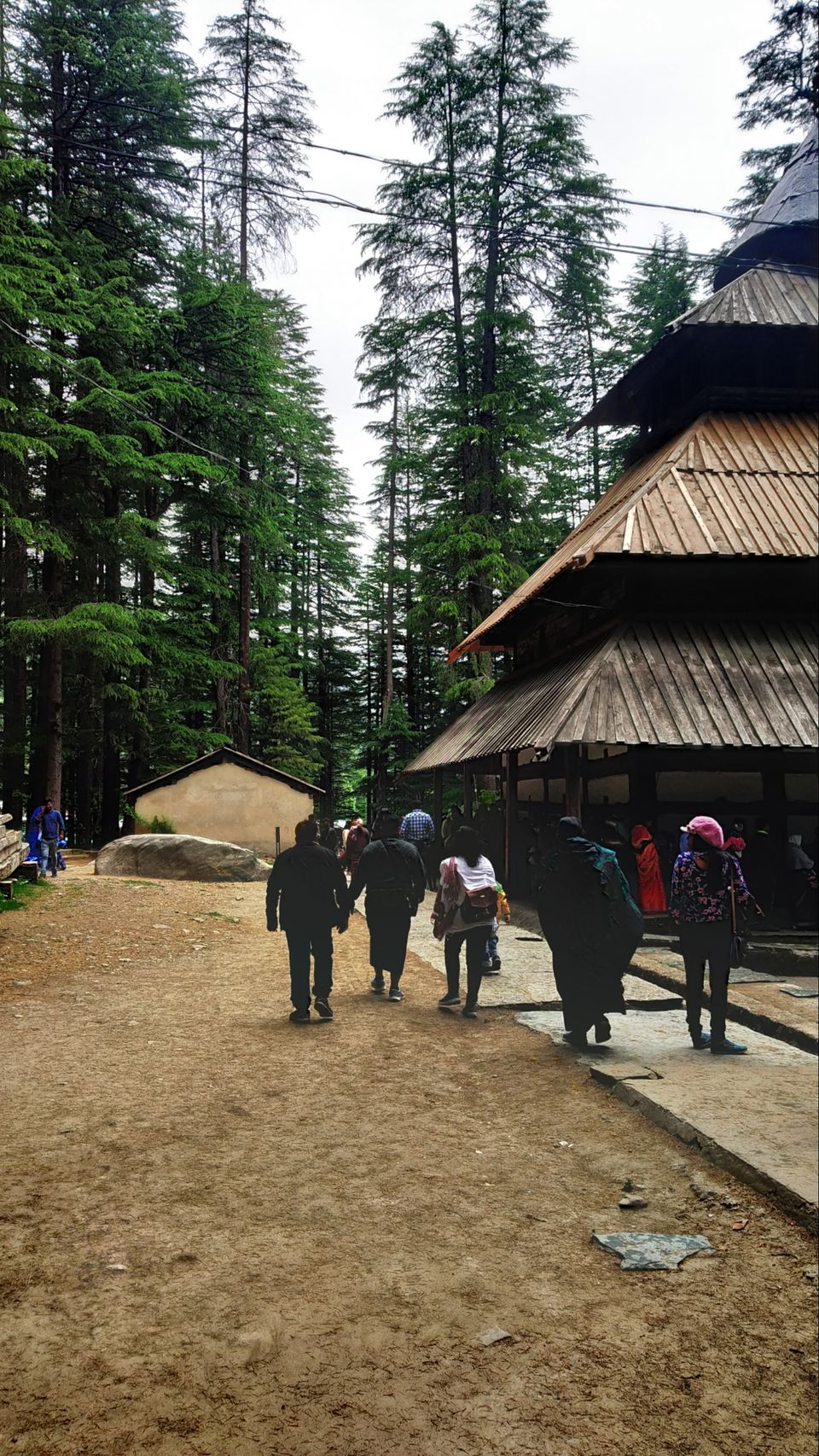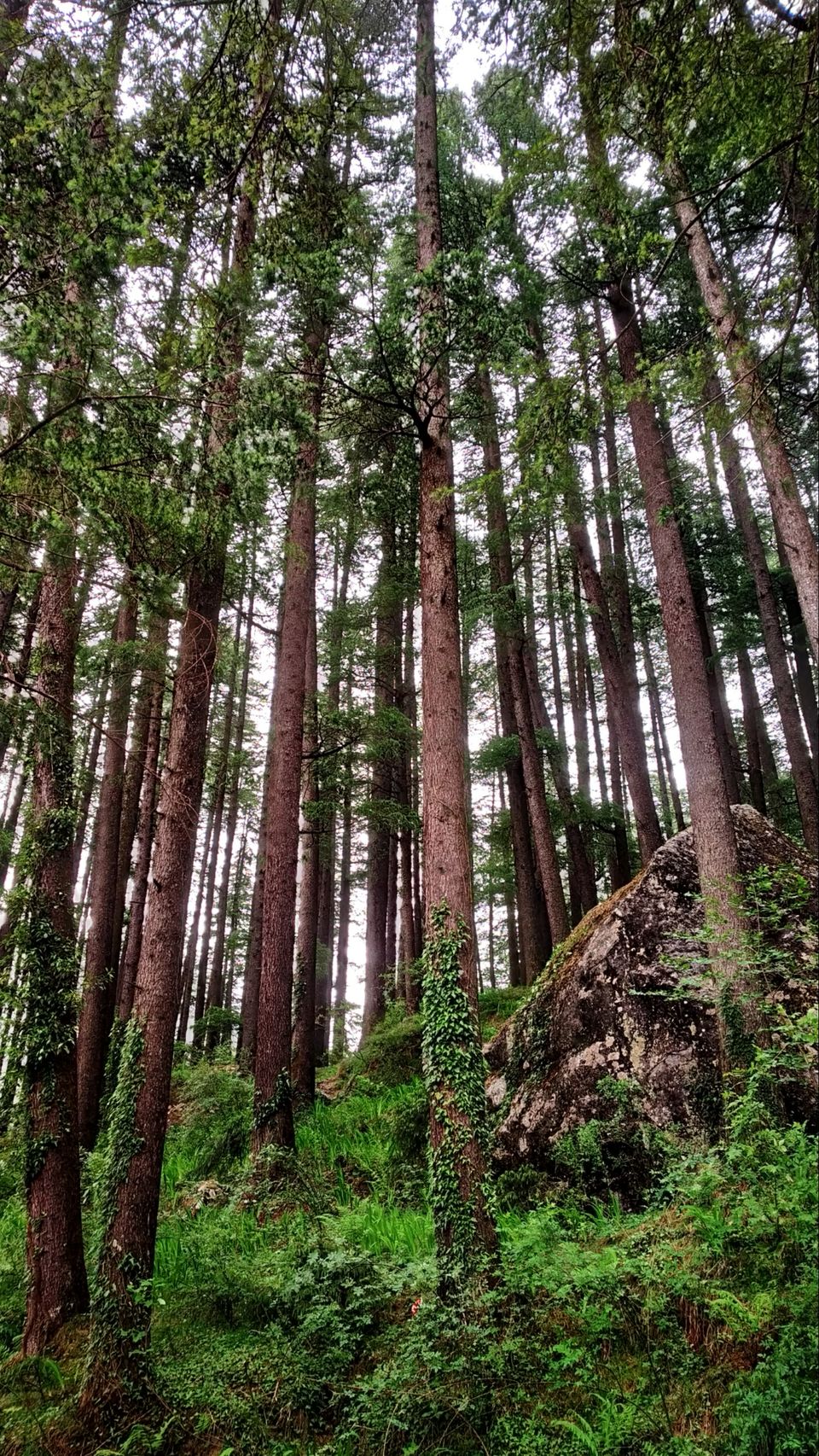 You Can Skip the Temple if you want to avoid a long Queue. So I skipped going inside it.
I got a view point some distance away from the Temple.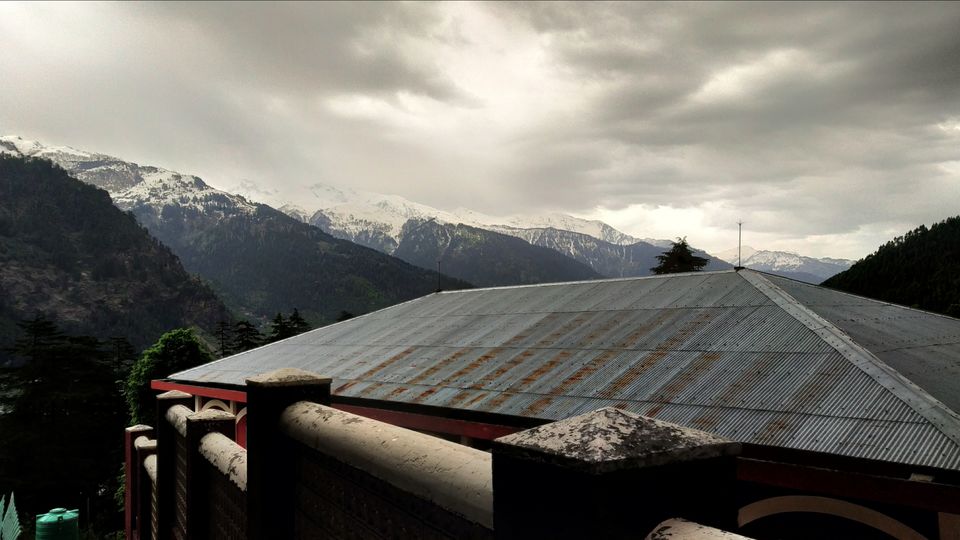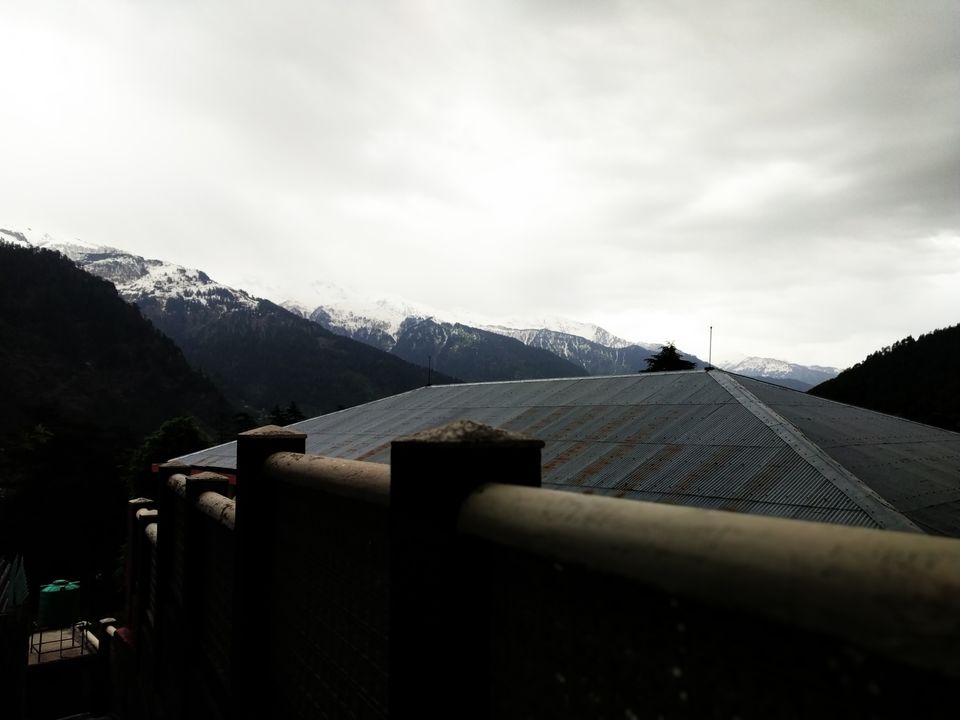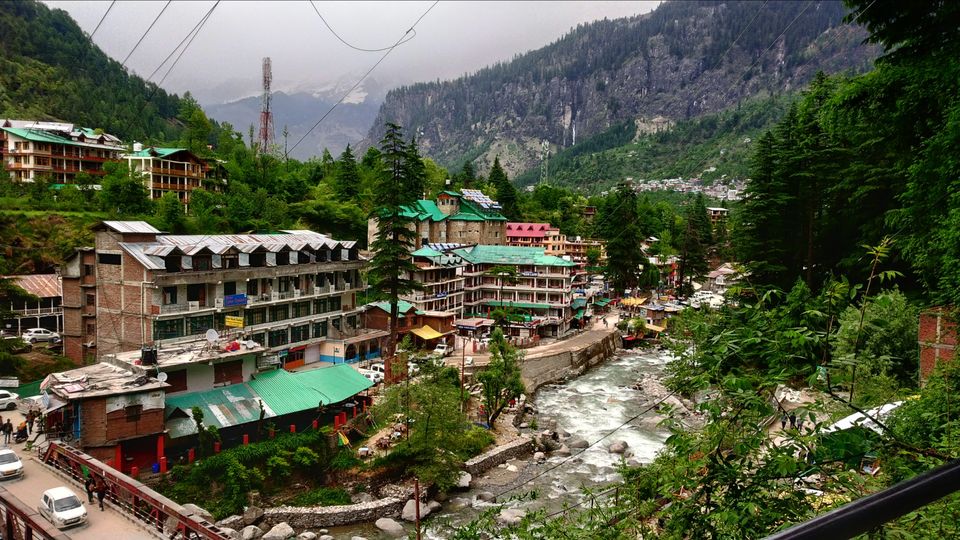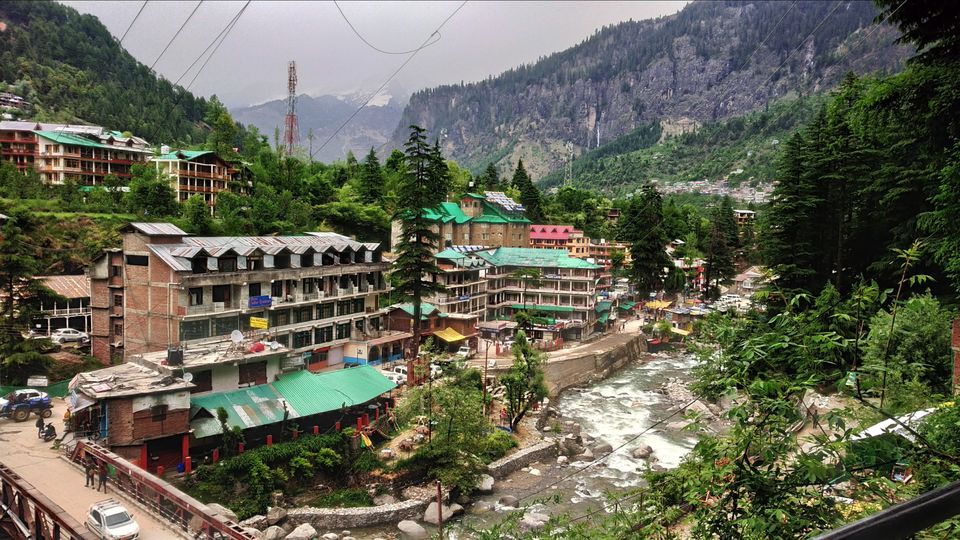 I left for Bhuntar at around 12 Noon and Reached there by 2 pm. After changing from Bhuntar,
I left for Kasol.
On my way, I got to know that Kasol has become overly crowded and got a suggestion to stay at Choj Village, Just 1 Km ahead of Kasol.
So I booked my Stay for the Night at Backpacker's Nest, Choj Valley, Kasol.
I reached at this Guest House in the evening and was lucky to have some day light.
Here, I met Some Awesome People. Some came to do the Grahan Village Trek, Some were planning for Sarpass Trek and I was there just enjoying the serenity present in front of my eyes trying to cover up all that I can.
But I had a plan to do Kheerganga Trek. But I was a bit not sure about It. But I was going with the flow.
I got a chance to taste the local alcohol, called as lugdi. Fermentation of sugarcane gave that product and it was fine.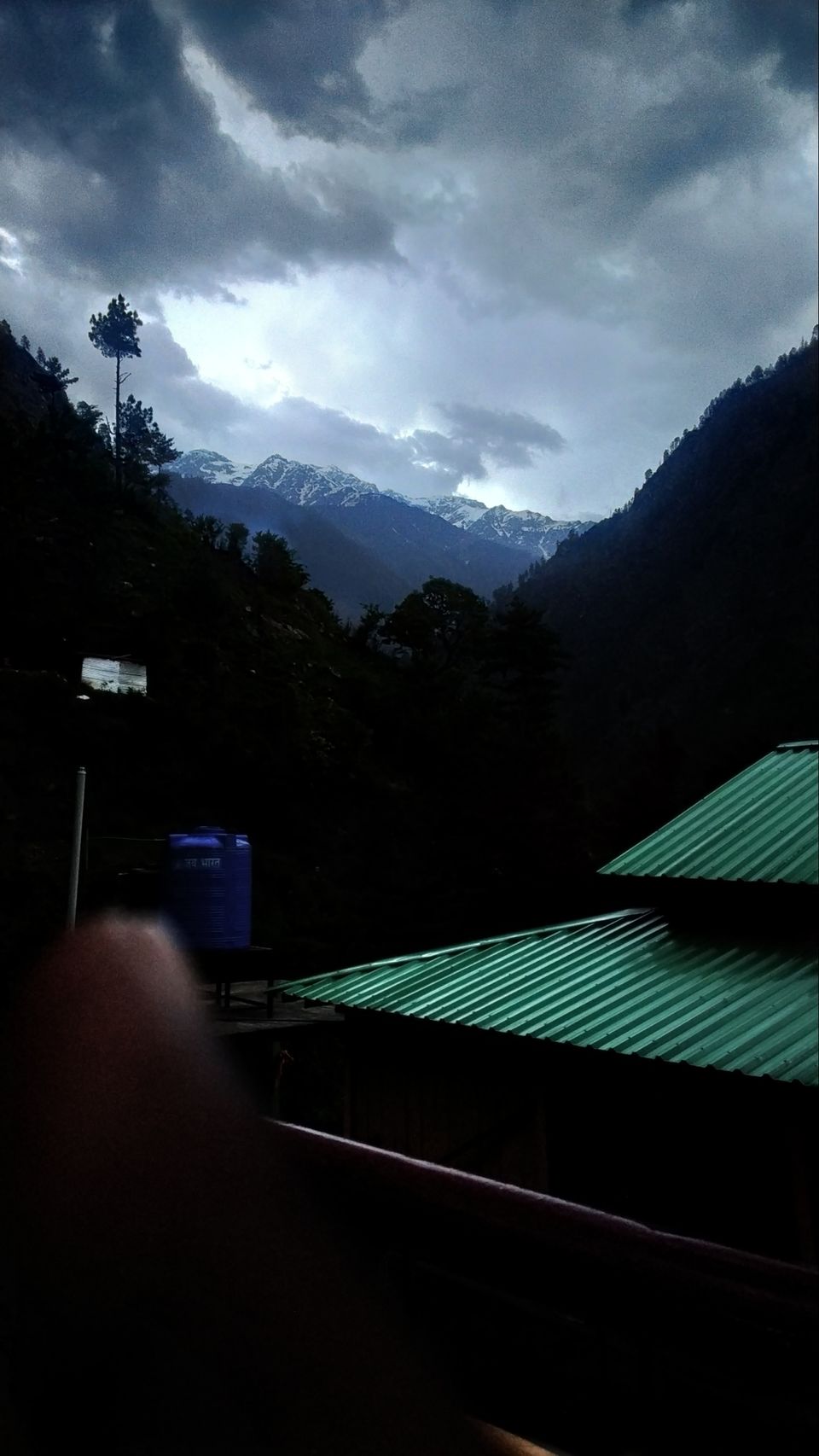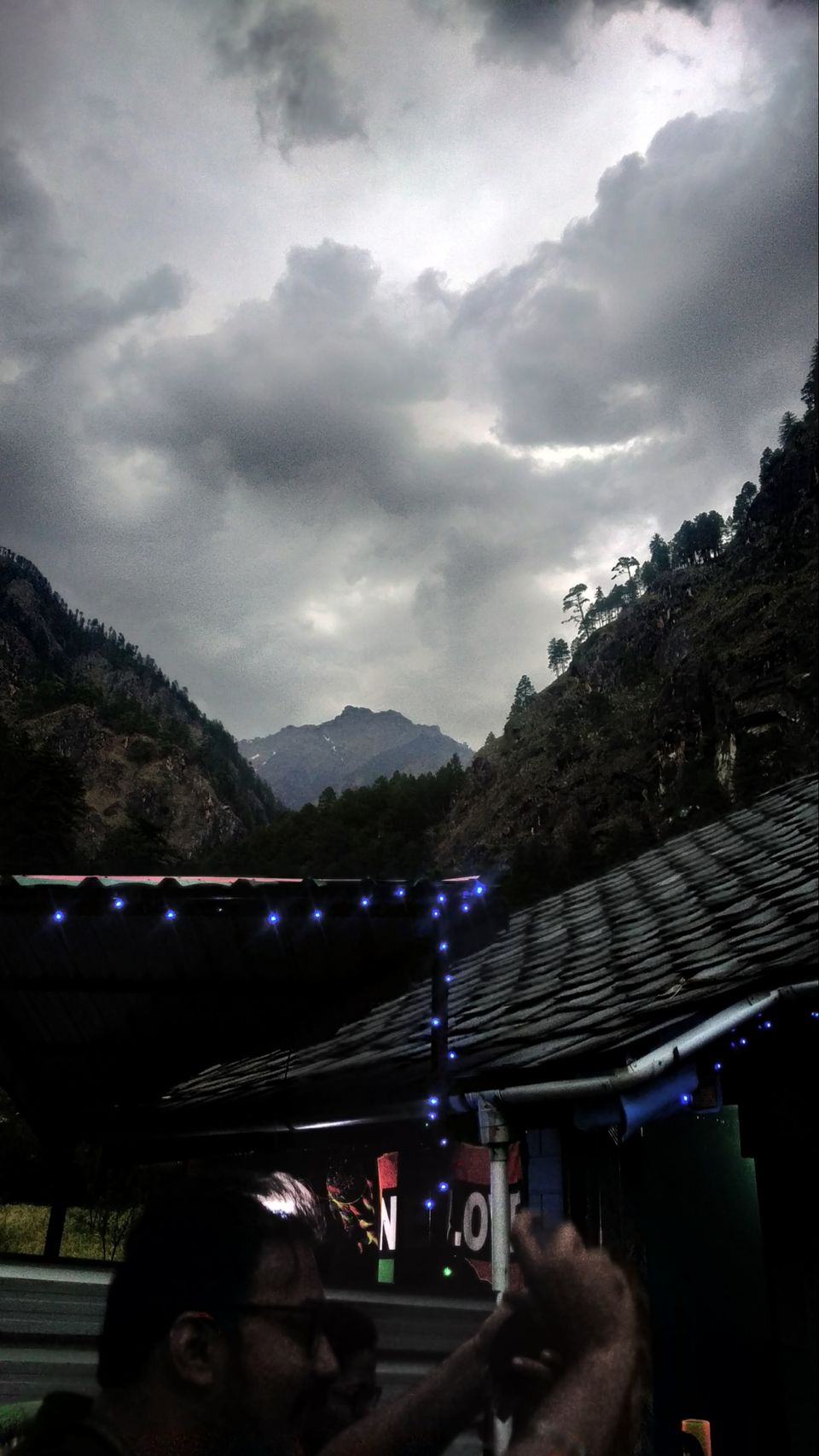 Parvati River is very beautiful.
Flowing down the deep valleys and the bridges adds additional flavour to this river and place.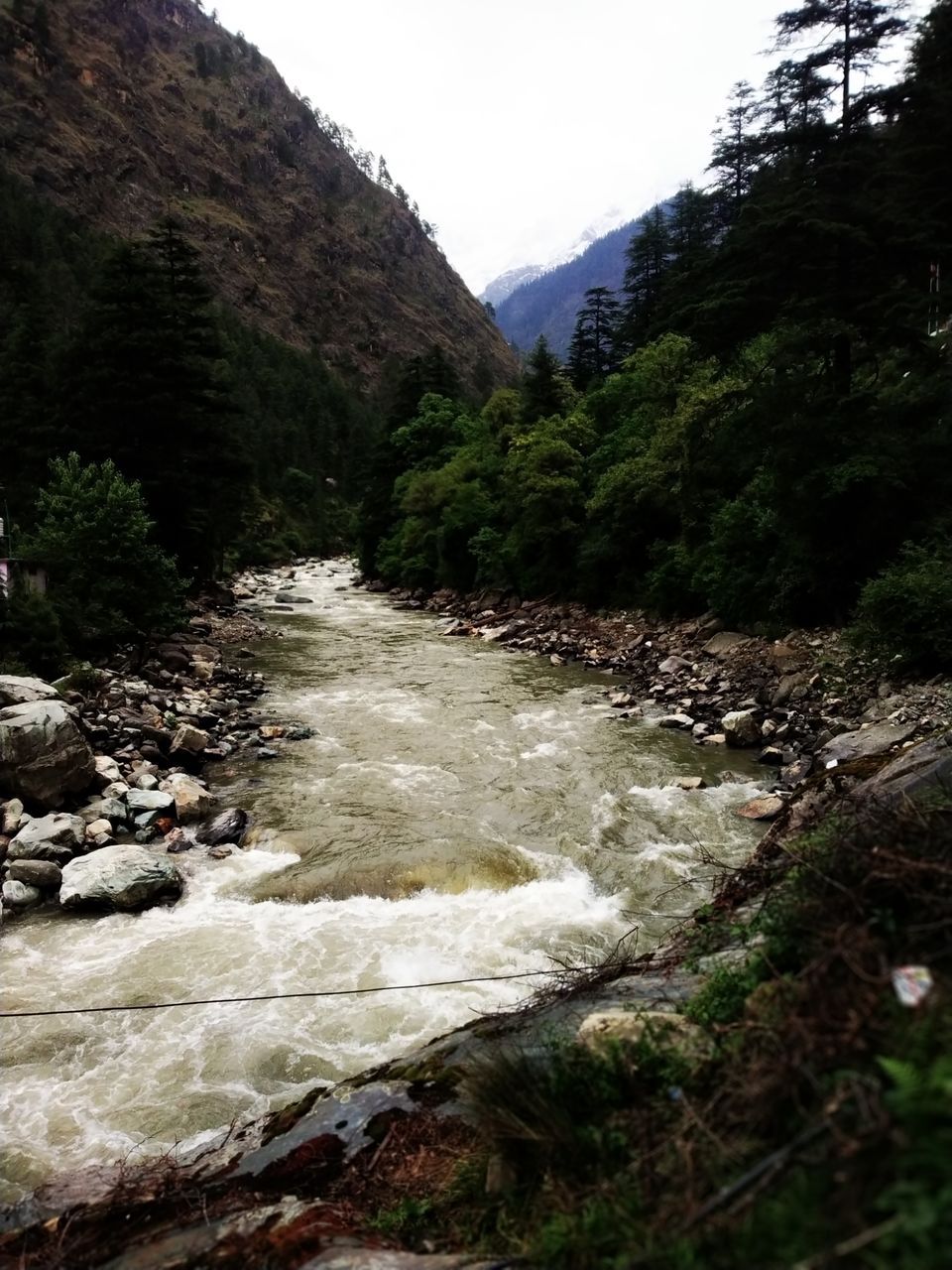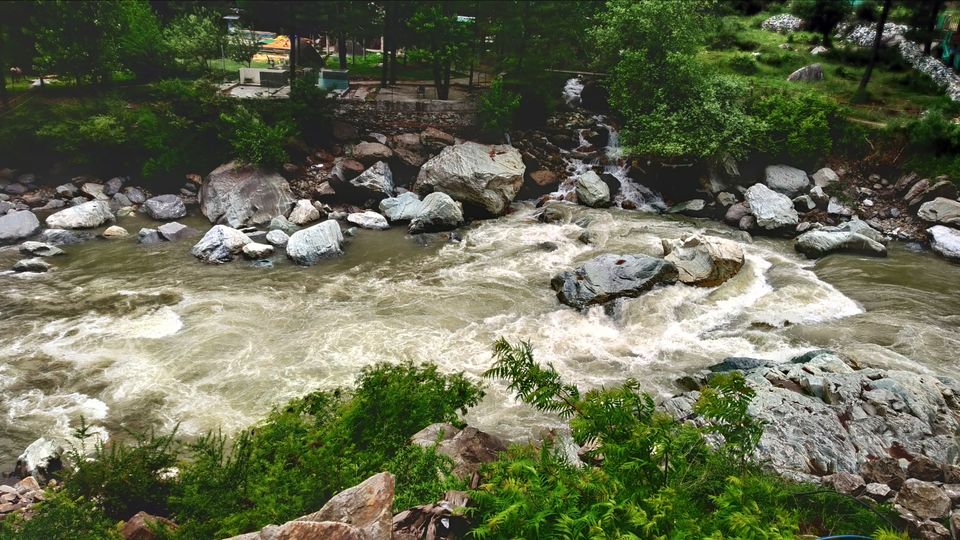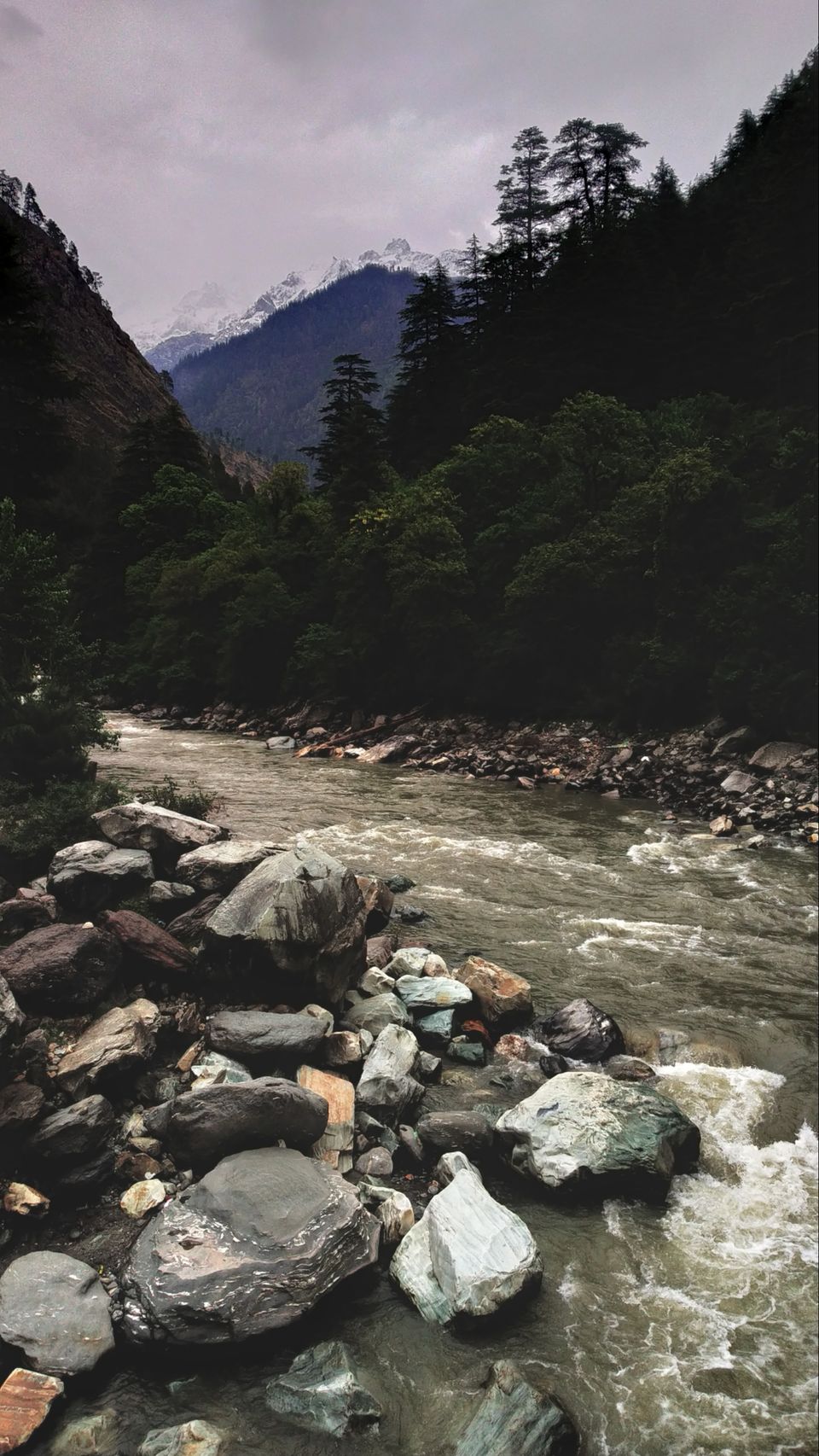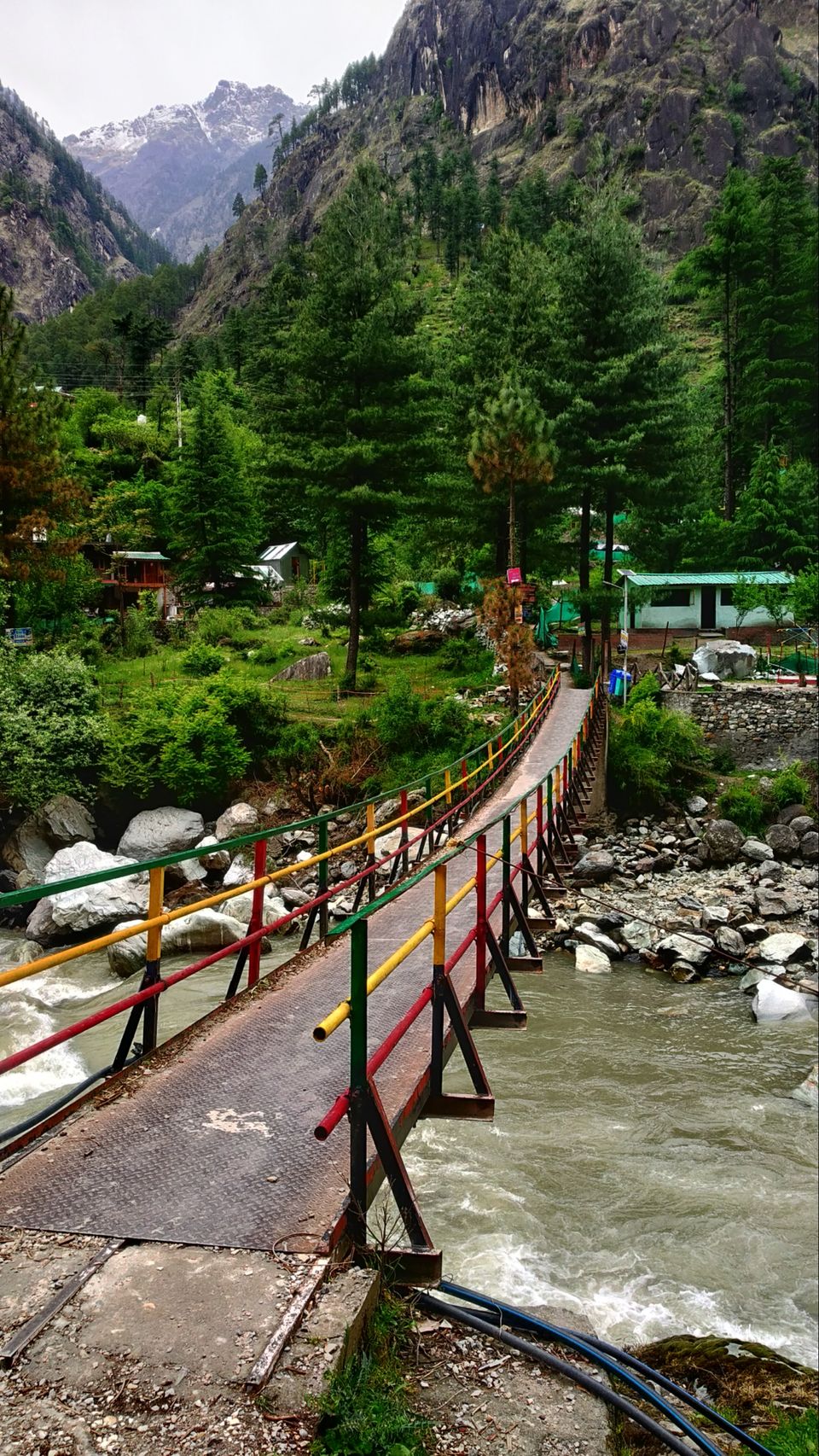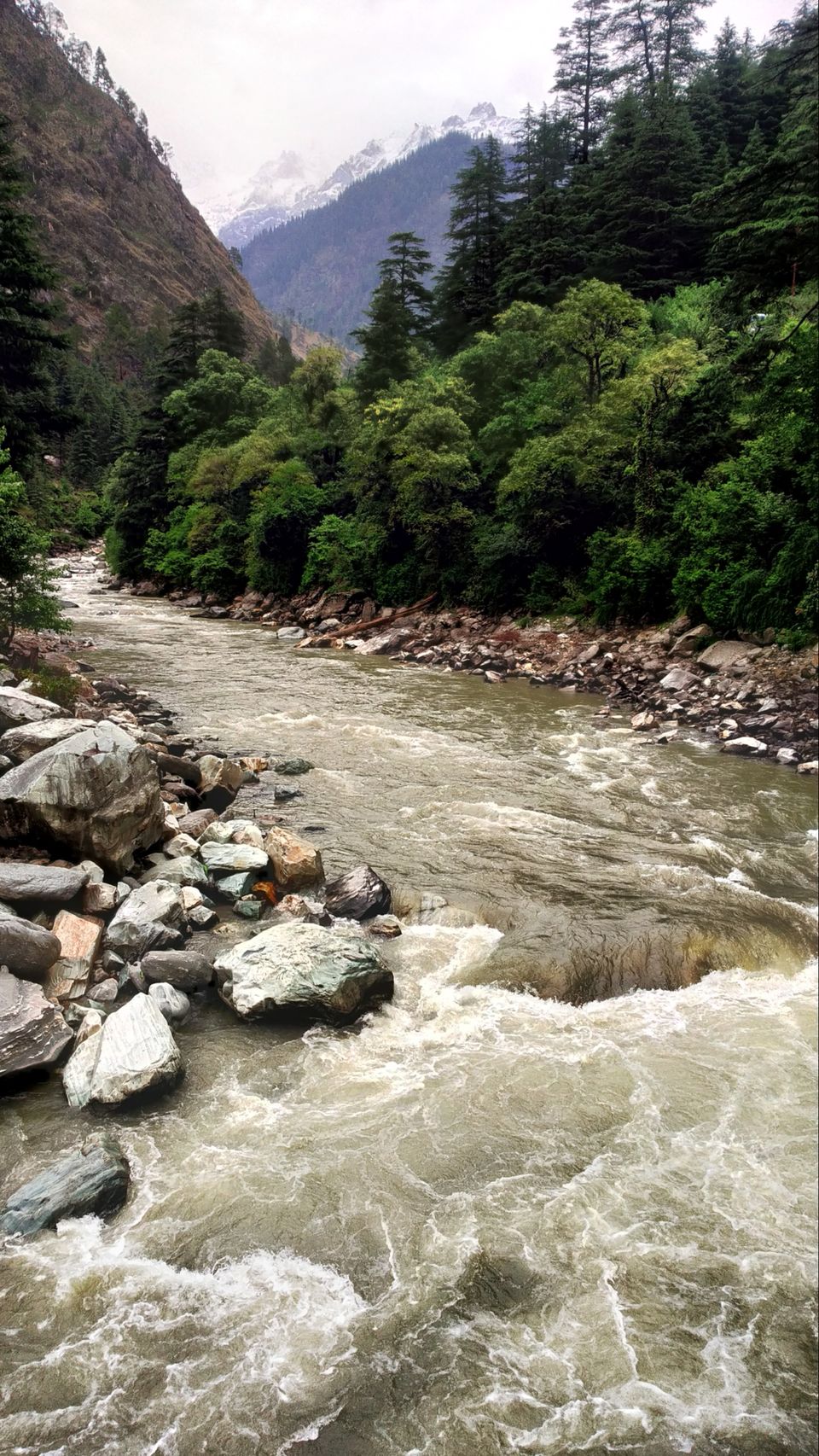 The day which I spent at Choj, Kasol couldn't have been more fun.
The weather became cold with rain pouring down heavily. Quite unexpected.
Always Keep in mind, the forecast is never trustworthy in mountains. So have a Plan B too in case your Plan A gets torn apart by Mountain Weather.
Stay At Choj was very good. I made good friends. Being the least experienced one, people took extra care of me. That's the beauty of hills, Your flaws are always overlooked, such is the power of mountains to forgive your sins and accept you whole heartedly.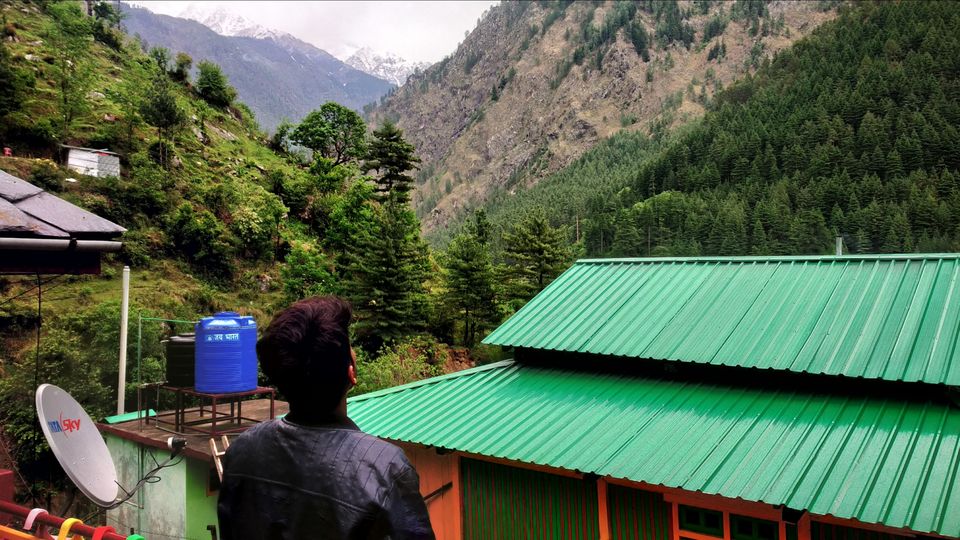 01st May, 2019
Happy Labour's Day.
Indeed it is Happy, enjoying a break from work in between the Mountains.
After Spending A night at Kasol, it was time to bid adieu to this magical place and travel to my next destination,
TOSH
Yes you heard it right.
Tosh Is Less Explored as compared to these places of Himachal, For Ex- Manali, Kasol, Malana, Shimla.
MoreOver it was the Place from where I had to do the Kheerganga Trek.
Okay I will come to this part later.
I left Choj at 10 AM and travelled by local bus to Manikaran Bus stand, where I had to change the bus for Tosh.
45 minutes bus ride from Choj Valley.
Manikaran Bus stand Is amazing.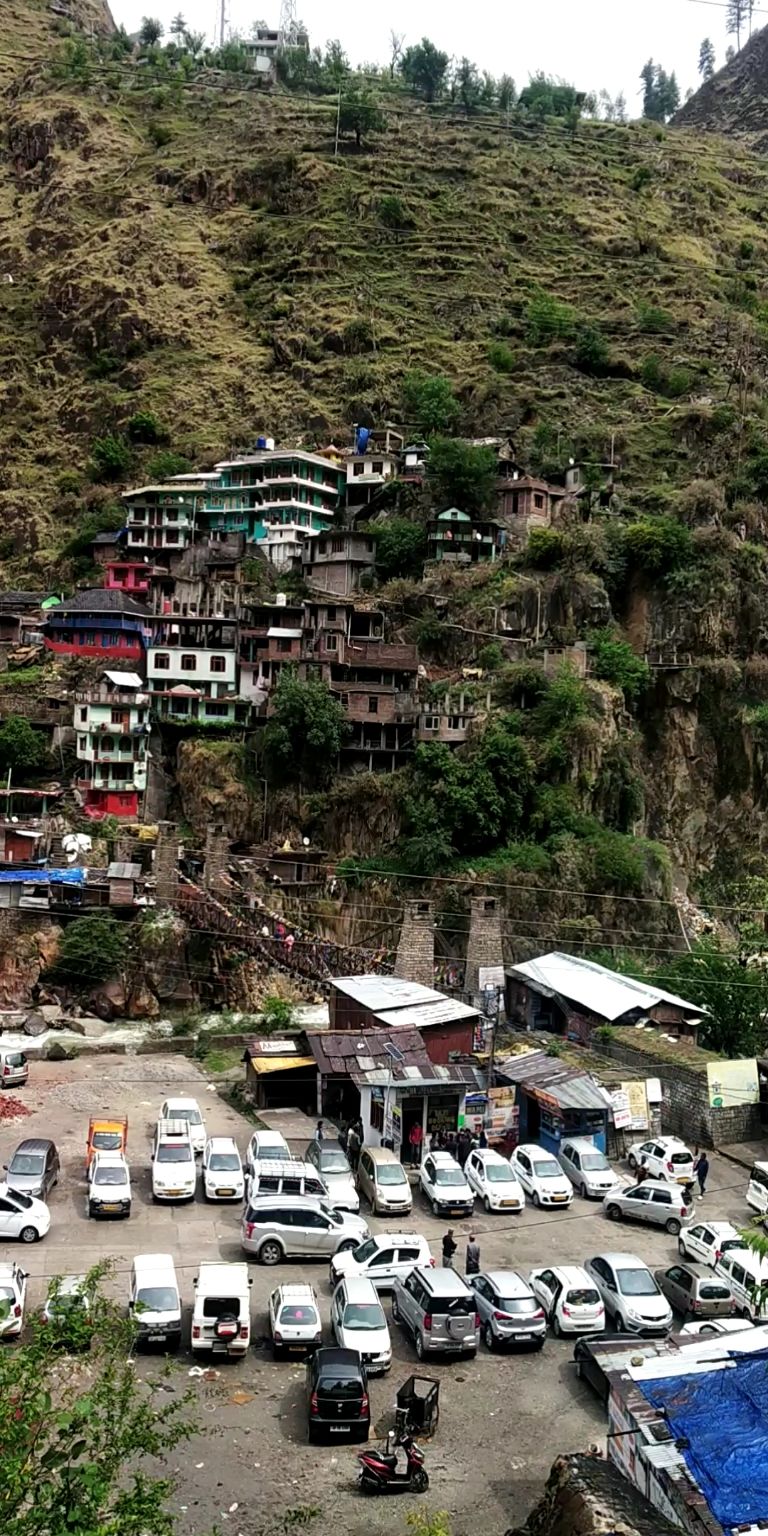 From Manikaran I again boarded the bus to Barshaini. Took Me 2 hours to reach there. When I reached Barshaini it was raining lightly.
From Barshaini, Cabs Take you all the way up to Tosh. At Barshaini, I met 2 other people who were also travelling to Tosh and were doing the Kheerganga Trek.
So I coupled with them and Stayed at Tosh for the day.
We finally reached Tosh at 2 PM and then we were all chilling with the view which we got in front of us.
I was mind blown. I just got nervous. I can't explain the serenity of the place. You have to be there. To smell the purity in the air. To feel the nature. To smoke the Hash, the purest form of hash which you'll ever score in India. Smoking Hash is all up to you. I avoided it because I Just wanted to Experience the High which the Nature can fill you Up with.
I am sharing the Pictures of Tosh.
Astounding As Fuck.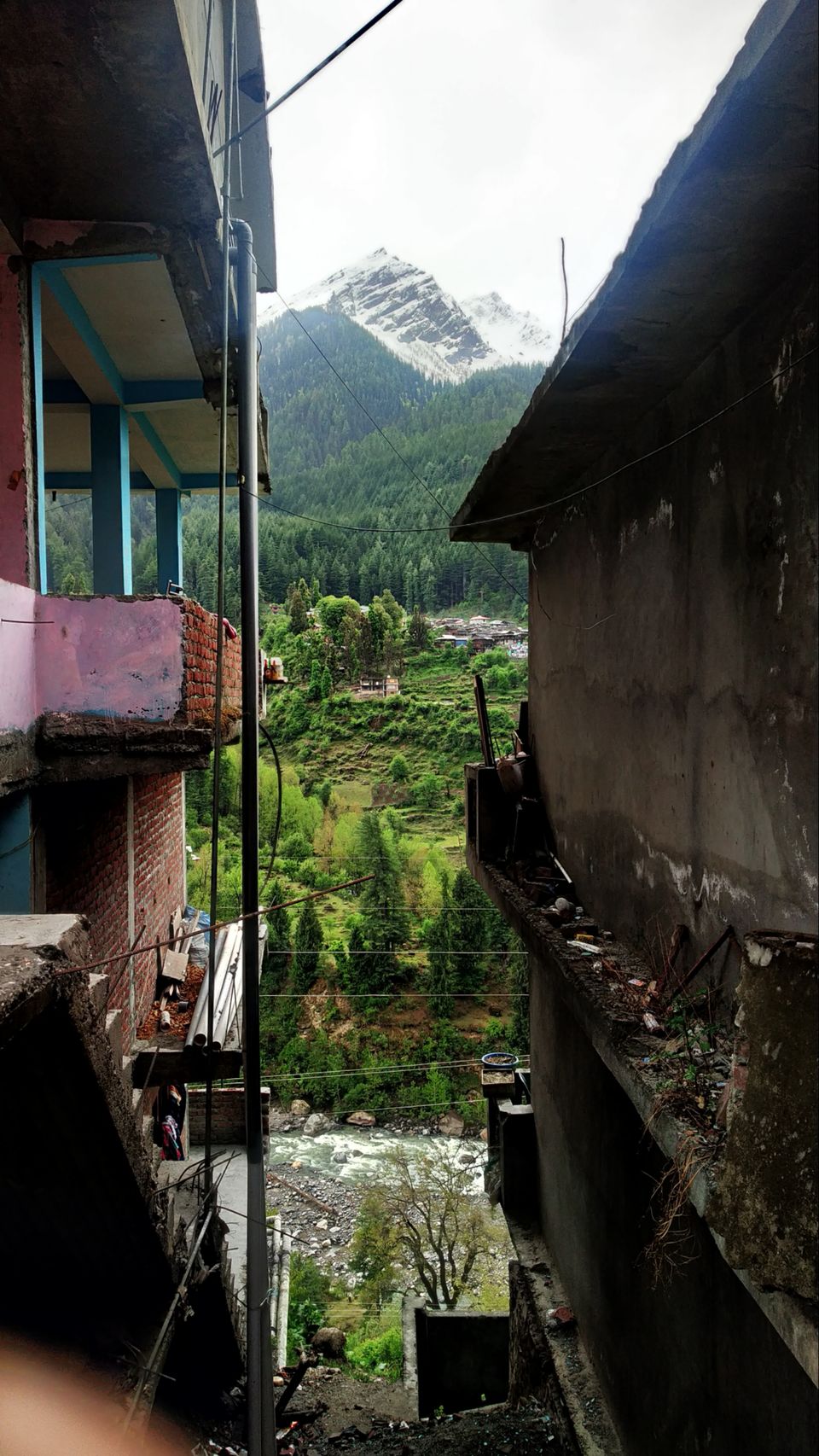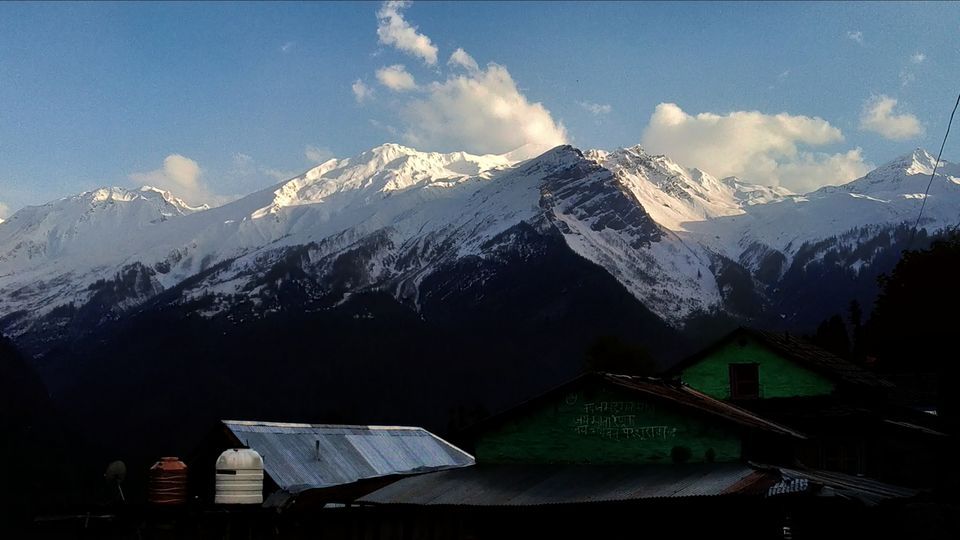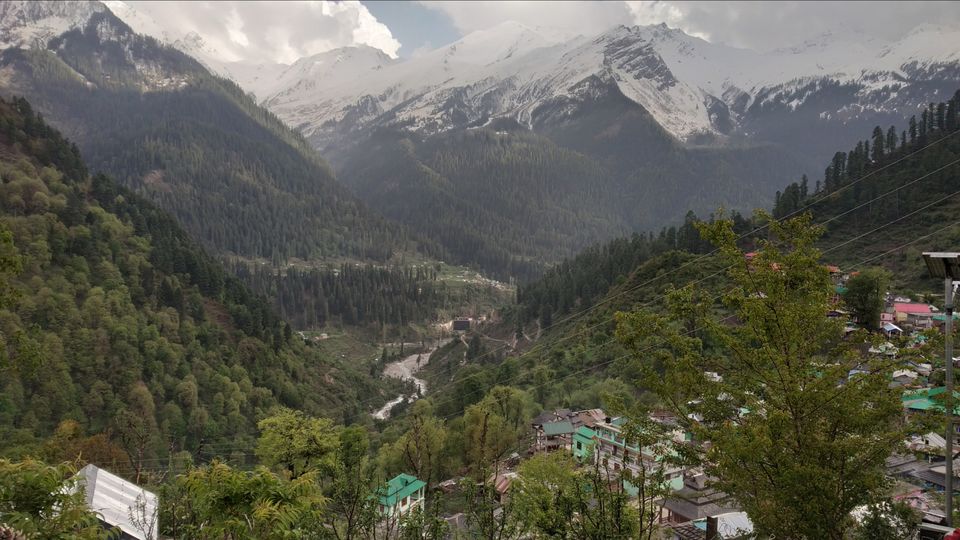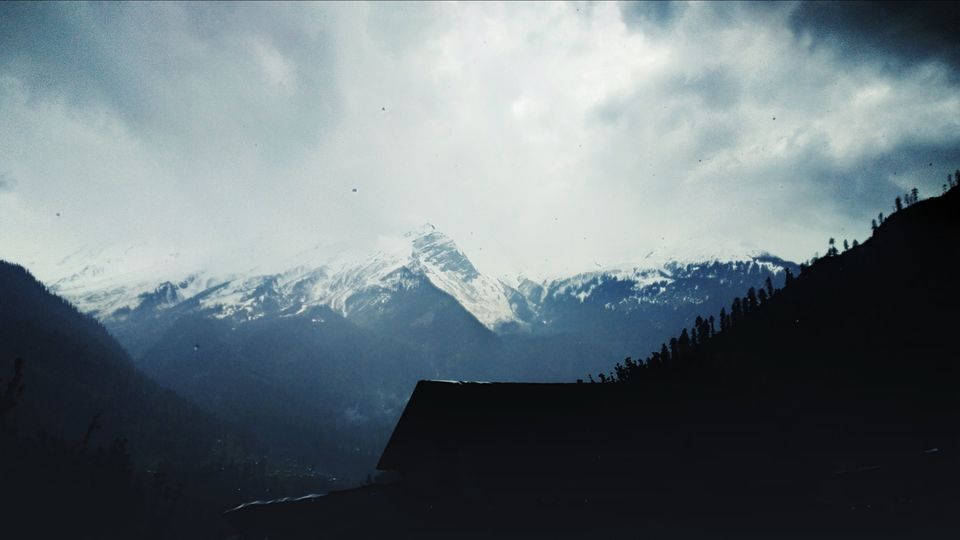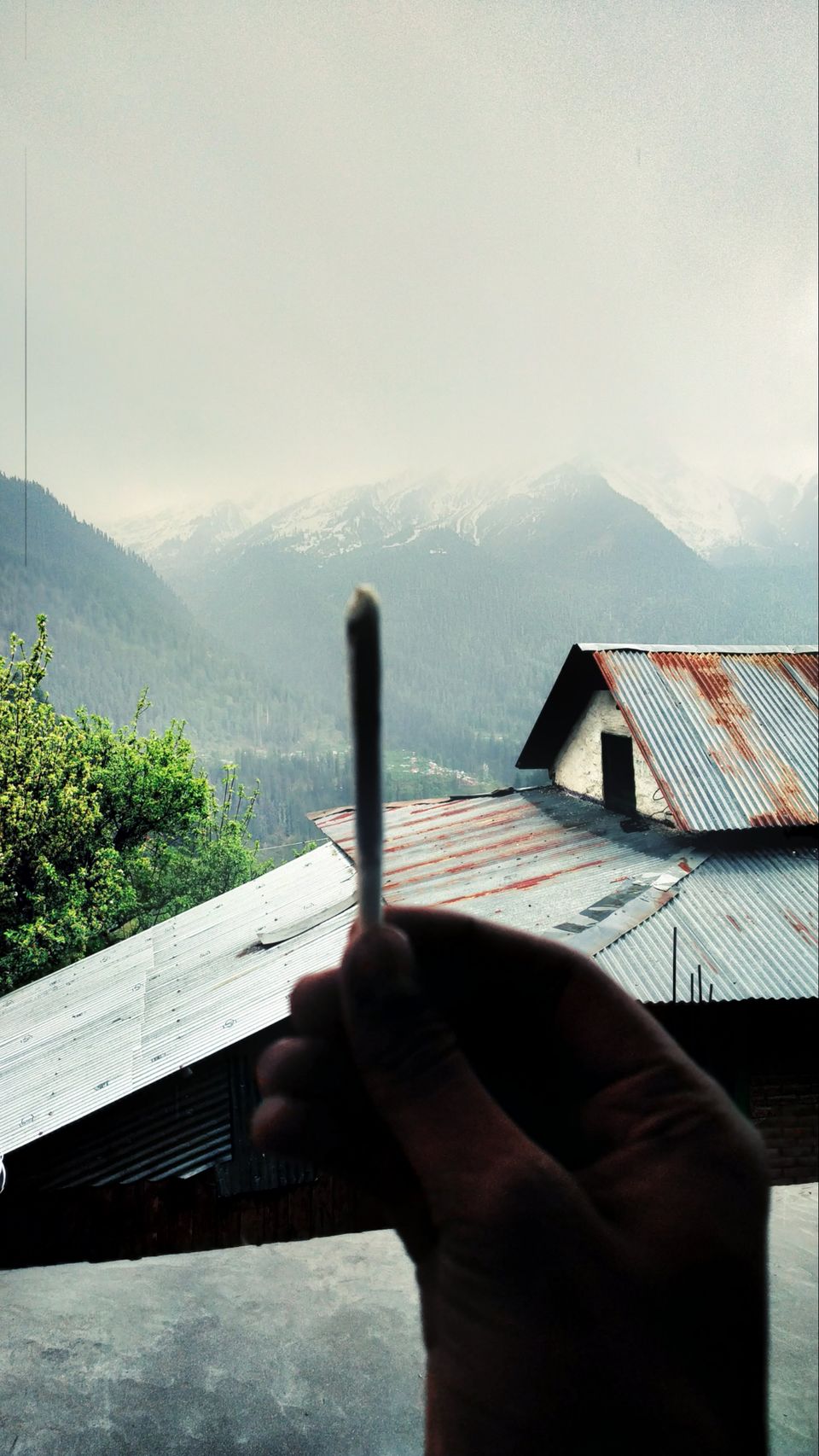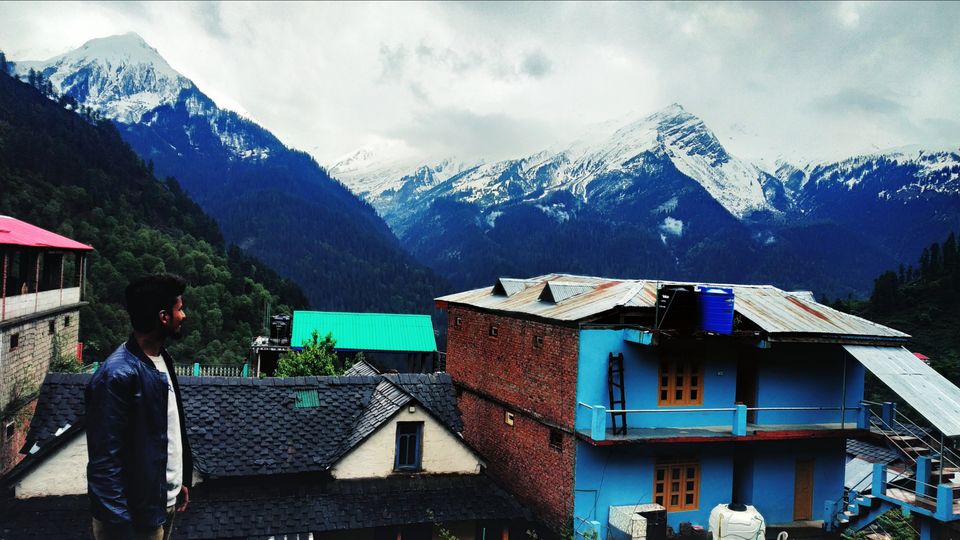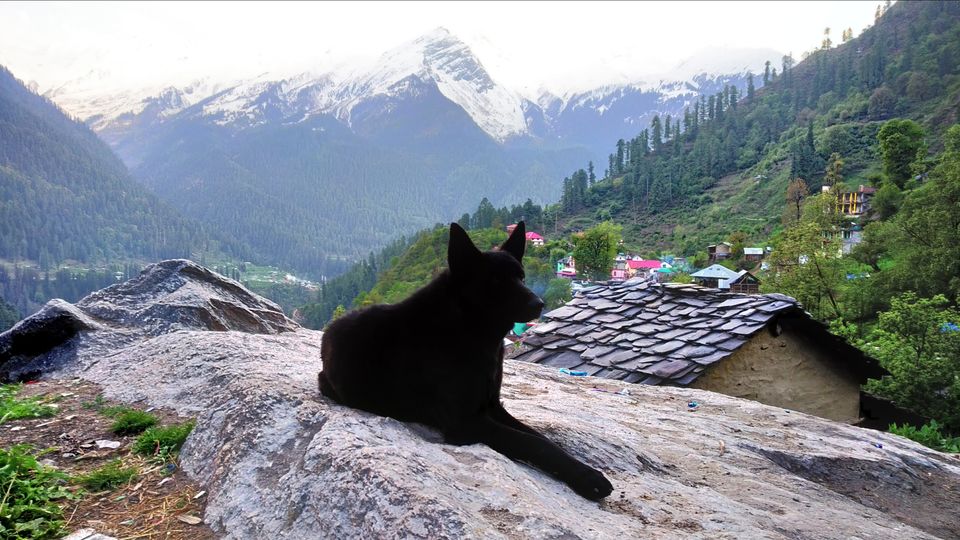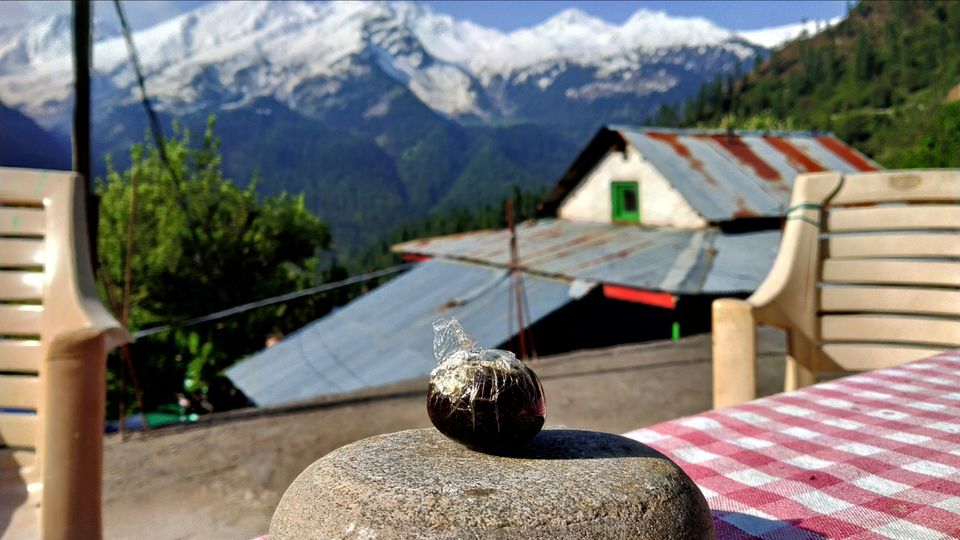 I was lucky to get hold of the Day Light. As the weather was quite cloudy but It cleared after it rained for Half and Hour.
Isn't it Awesome. But these pictures are lying. Just be there to experience the Truth. Believe me. You will not get bored with TOSH.
The day ended with our stay at the Hill Top Café, one of the second highest amongst the cafés present there. Stay there for a magnificent view. We had our lunch and dinner for the day and prepared ourselves for the Trek next day.
02nd May, 2019.
Trek To Kheerganga.
"You don't sleep in hills."
This Statement is very true.
We thought of getting started by 7:00 AM but We started by 9:30 AM.
It's always advisable to have a Light Yet Rich Breakfast to start for the Trek.
We had Sandwich, Omelette and Tea for our Kick Start.
Keep Munchies Handy, you'll need them for sure as you move along in your trek to have the Sugar Rush.
From Tosh, We had to come down to Barshaini, Hydel Dam, that was our point of start.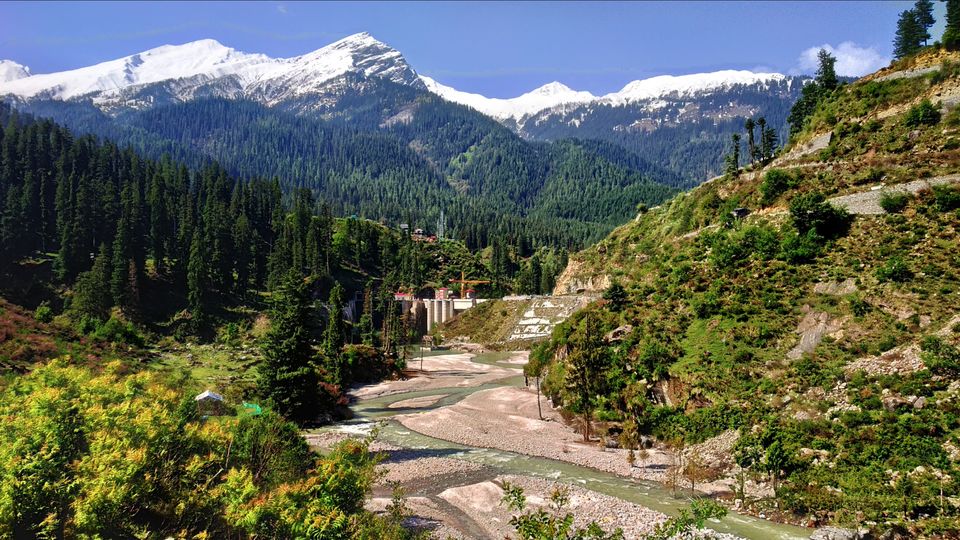 From Barshaini,
The Trek To Kheerganga is Approximately 10 kilometres. We estimated a total of 4-5 hours to complete the trek.
This is a moderate trek, people who don't have a prior trekking experience(like me) can easily do this trek. Fitness is required though.
First one hour was a bit of ascent which I will felt for sure, I didn't panic, just kept walking with the right amount of energy pit stops. Bought a Stick on the way for the ascent and the descent later.
I had to cross a total of three hills, and i didn't know that view points wills be so great.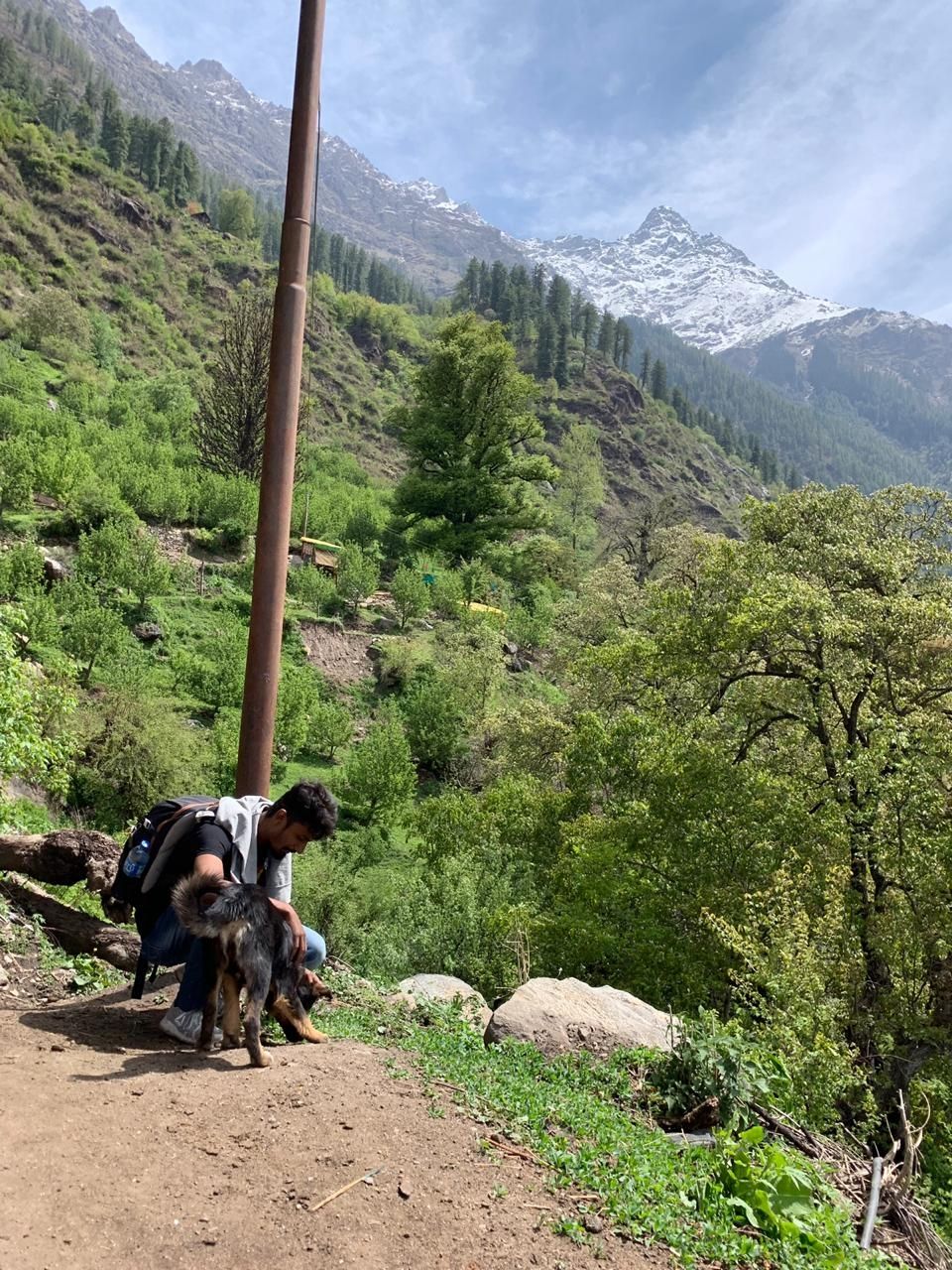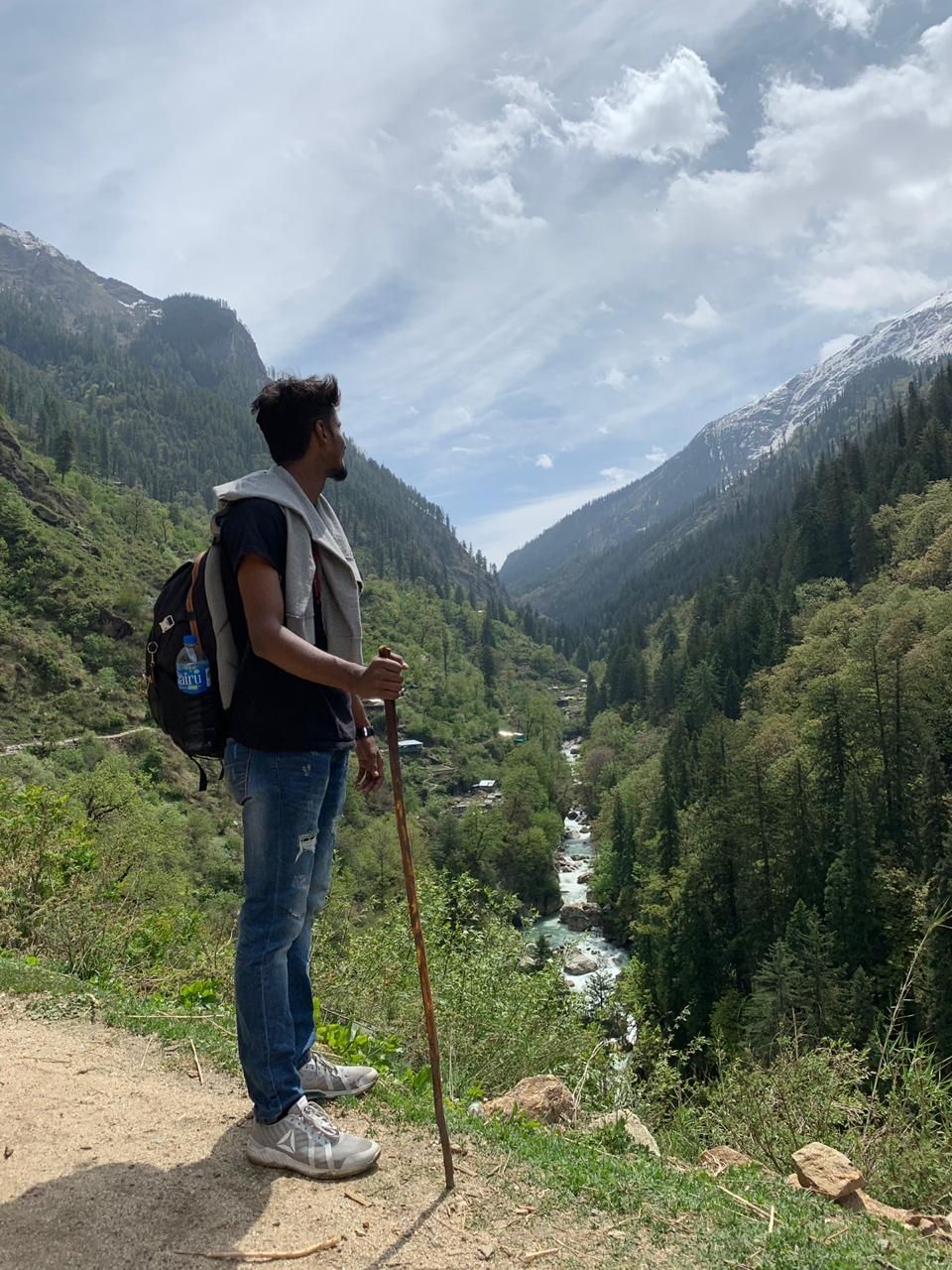 After completion of one hour, the ascent was easy and mostly flat. It kept rising at some places but it was not tough to go across them. This kept on like for another 1 hour till we reached Rudranag.
Rudranag is the Mid Way. We rested there for half and hour. After half and hour of hydration and relaxation we pushed on for the final leg, which was steep, challenging and was going to take more than 2 hours.
And the views were deadly.
You don't have to worry for directions, Stones on the way lights up the way.
Parvati river runs to your right for most of the time. This River is considered as a holy river and is worshipped by the residents there.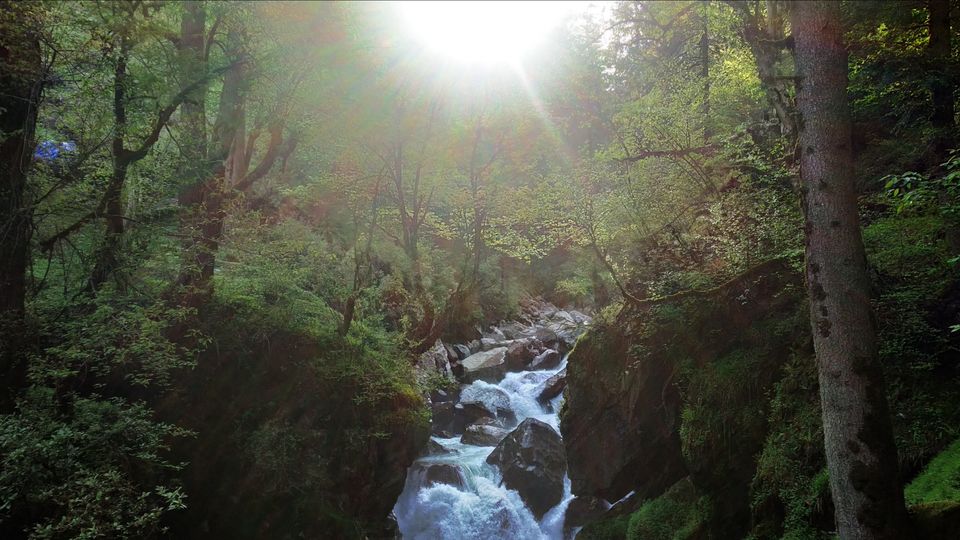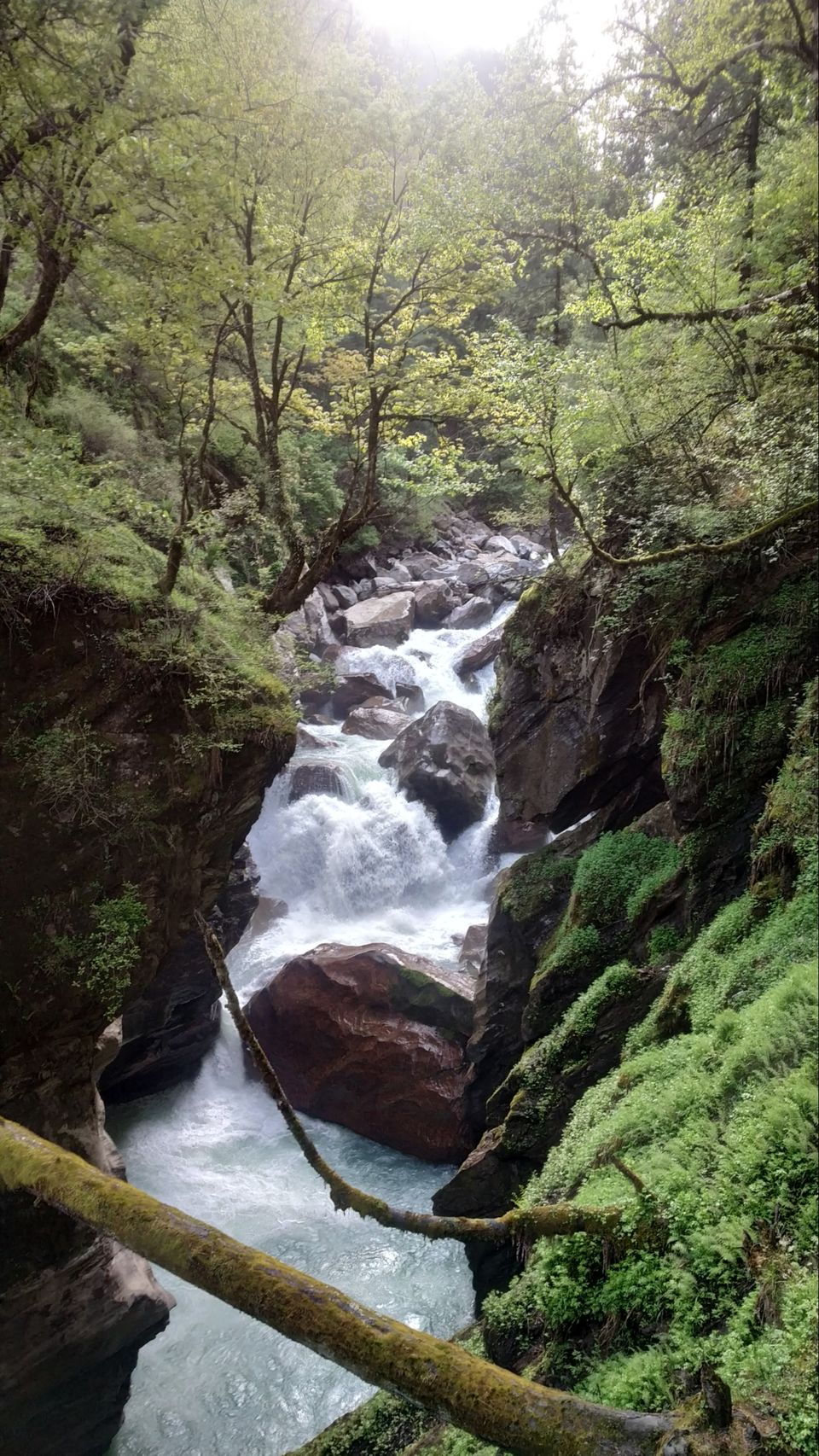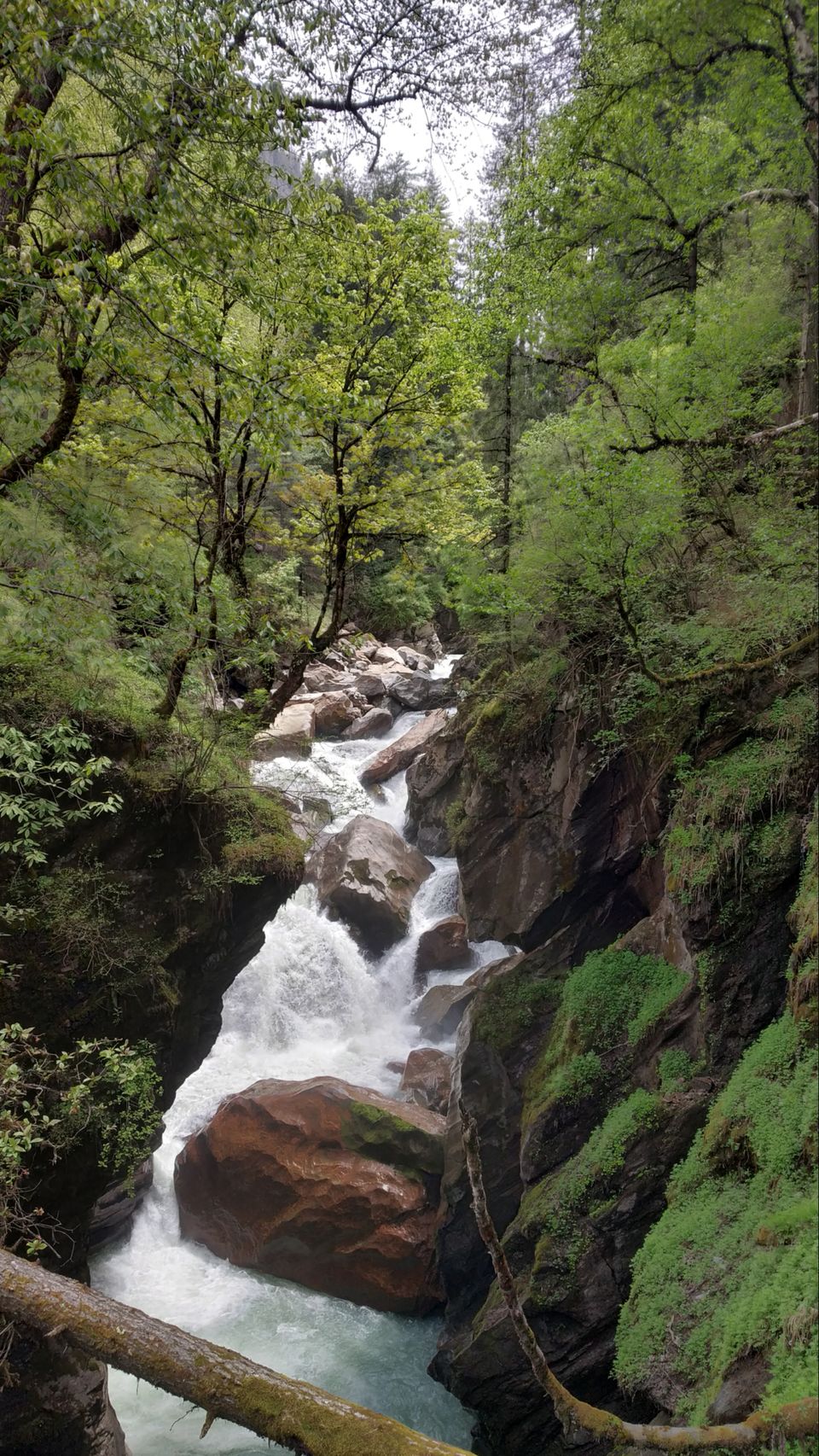 After 2 and a half hours we made it to Kheerganga and It was a great feeling to Experience.
Mid Life Crisis gives you chances to enjoy life in such perfection.
The walking left us fatigued and but I was just standing there and enjoying the calmness of the place. Many locals were there, busy with the preparation of welcoming the tourists. Alas! The season has started. Migratory birds of all caste creed and religion will be visiting this place for a Vacation.
What a place to be!
The weather was cloudy and visibility was low. But we managed to enjoy.
At the top we got a tent for three of us and made ourselves comfortable.
We took a dip in the hot water spring which was there at the top with water having temperature of 38° degrees. Outside temperature of 4-5° degrees.
Another nature miracle to experience.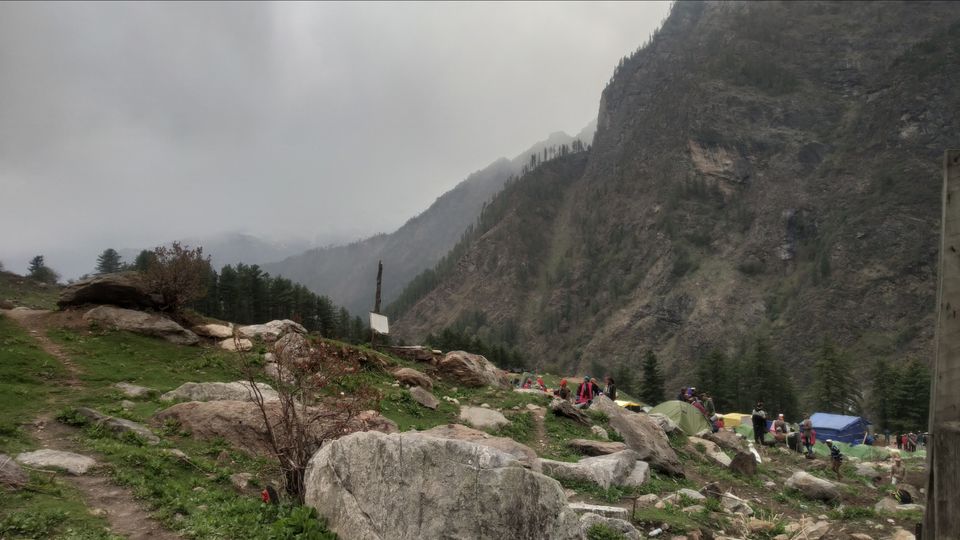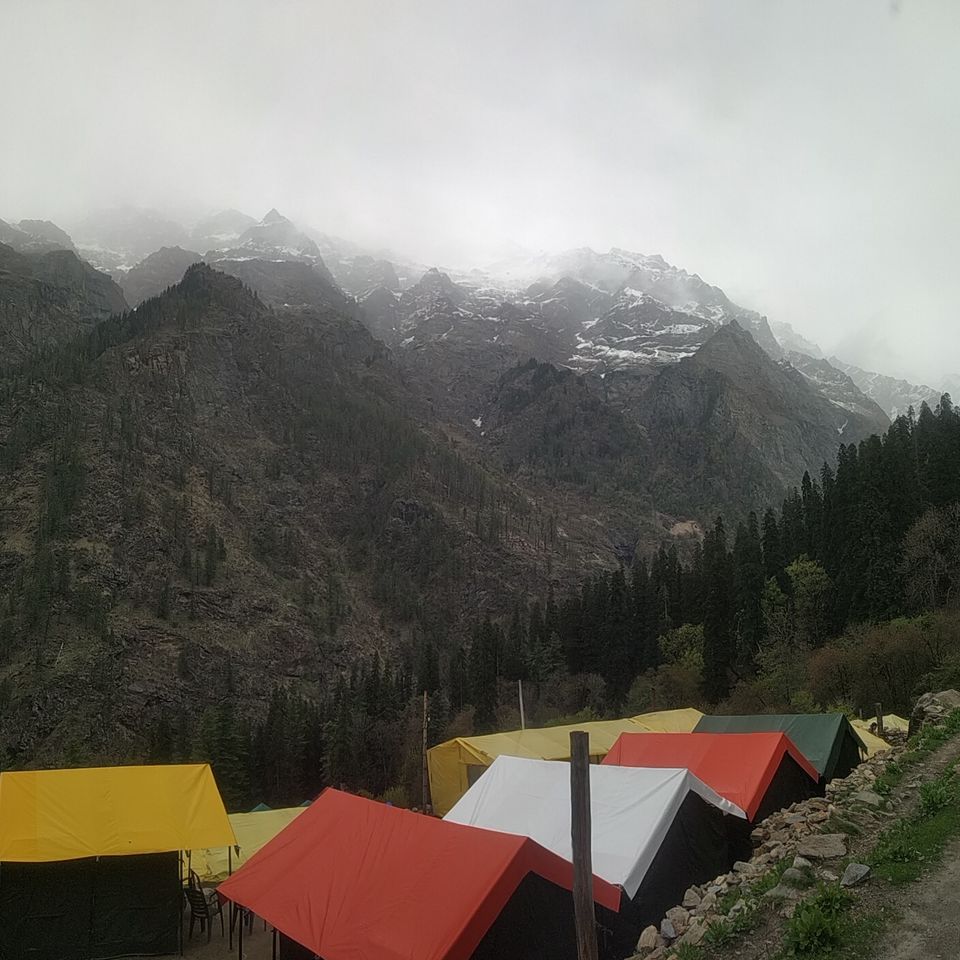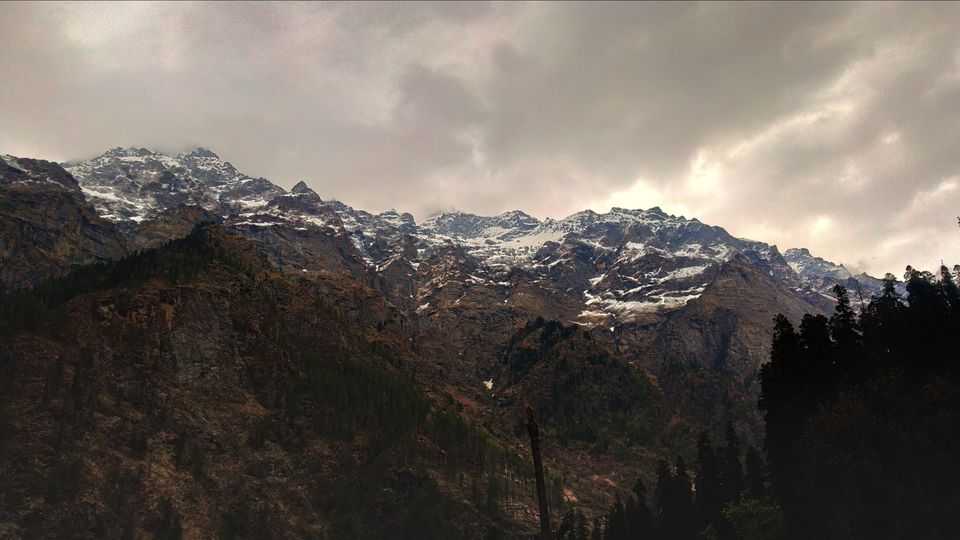 Coming out of the pool was the hardest part. It felt like I was having a Frost bite. Hands and Feets were dead.
There was a fireplace which saved us.
Later that Night, It rained heavily and the temperature almost touched the freezing point. So, Basically May Didn't feel like Summer at all at Kheerganga. Please gear up accordingly otherwise it will be difficult.
We Slept at around 10 pm after having our dinner.
Chaai Is definitely A Lifesaver.
03rd May, 2019.
Return Journey.
I woke Up Early at 5:00 AM as I had to make my descent fast and following it I have to return all the way to Manali In order to catch my Bus to Delhi.
So this day is all about travelling.
I would like to share Some Morning Shots from Kheerganga Base Camp.
What would you not do for such Amazing Eye - Soothing Yet Freezing Experience In Summers.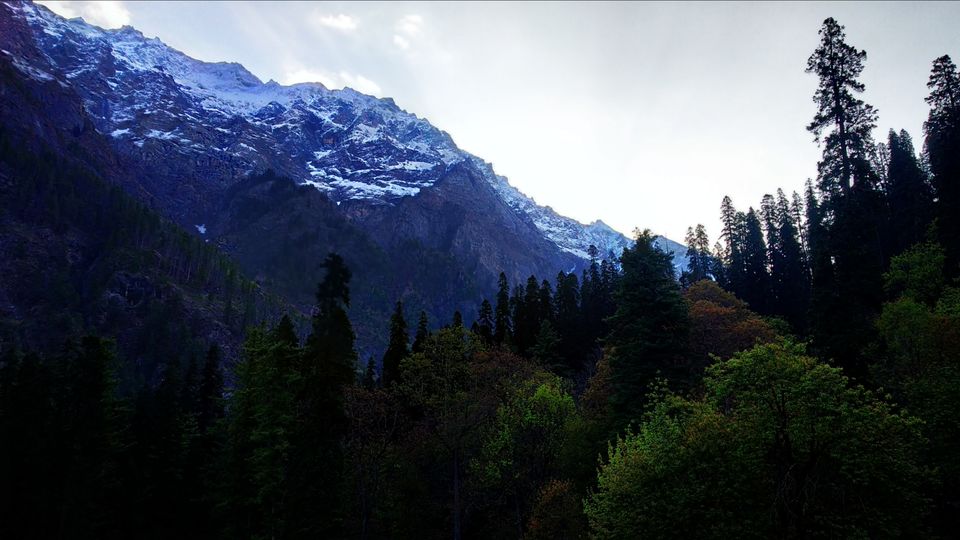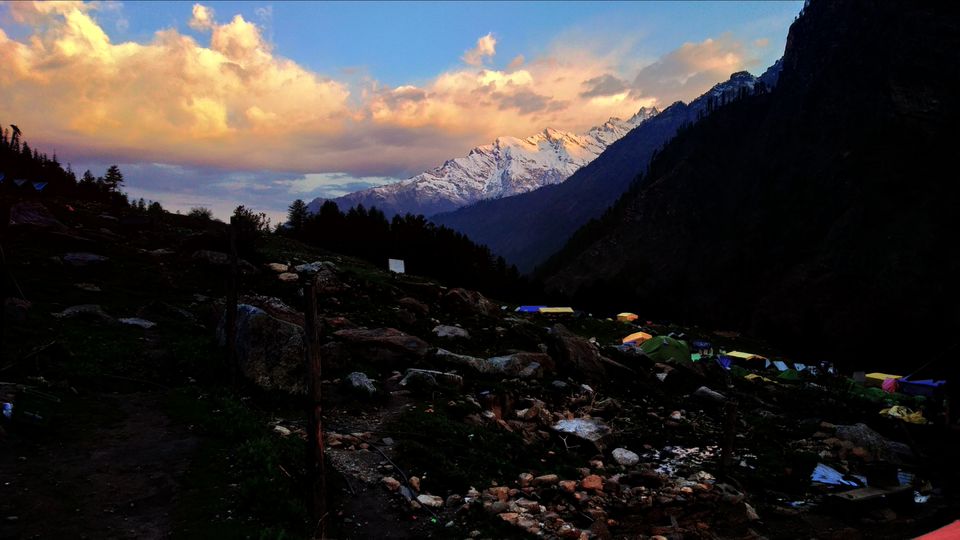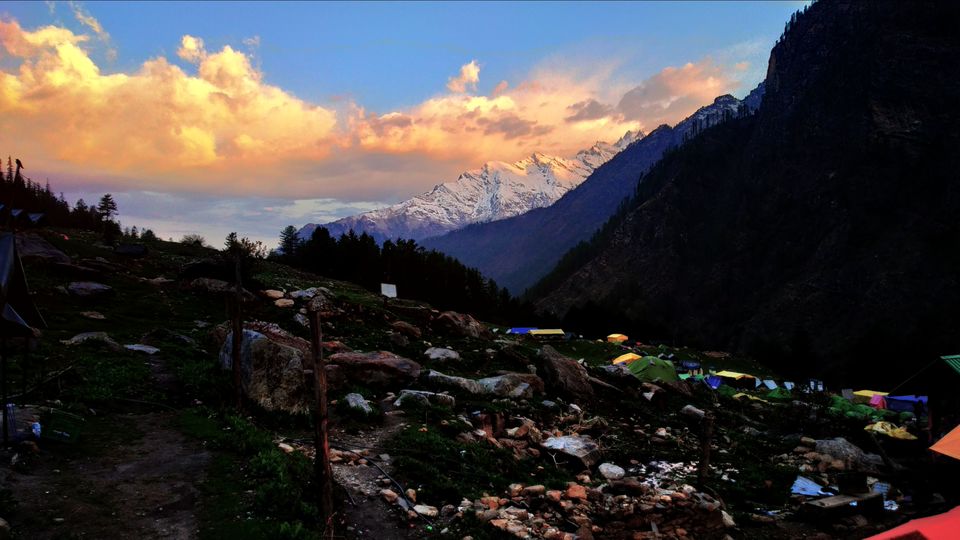 I started my Ascent at 6:00 AM and It was again amazing.
Bid Adieu To My amazing Trek Partners, Had A Glass Of Tea and rolled ahead.
A Total of 6 Hill dogs accompanied me, guiding me down to Barshaini. They are an excellent guide. We all started together but they left me around 1 Kilometer before the Barshaini Dam. Sad Part.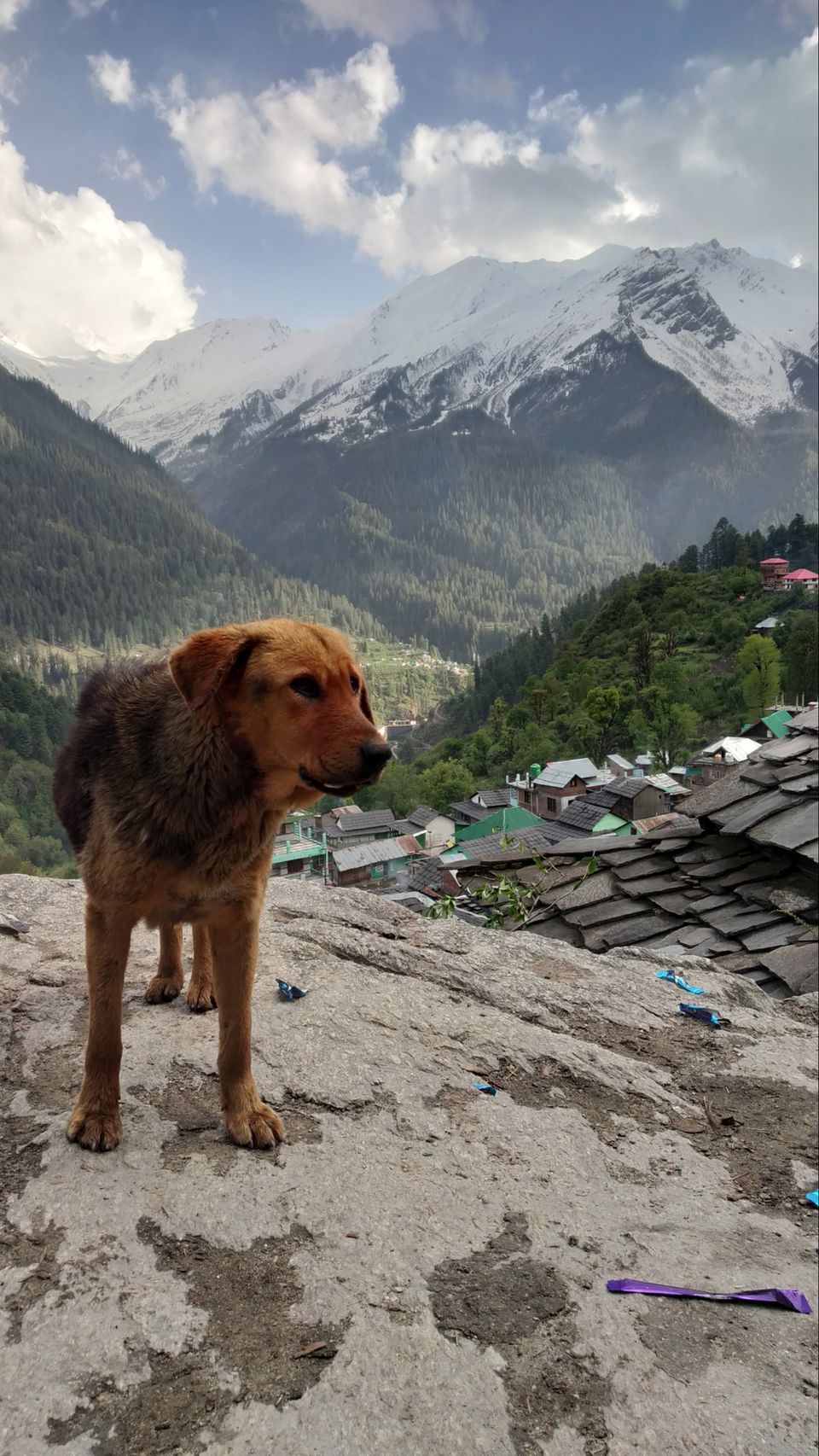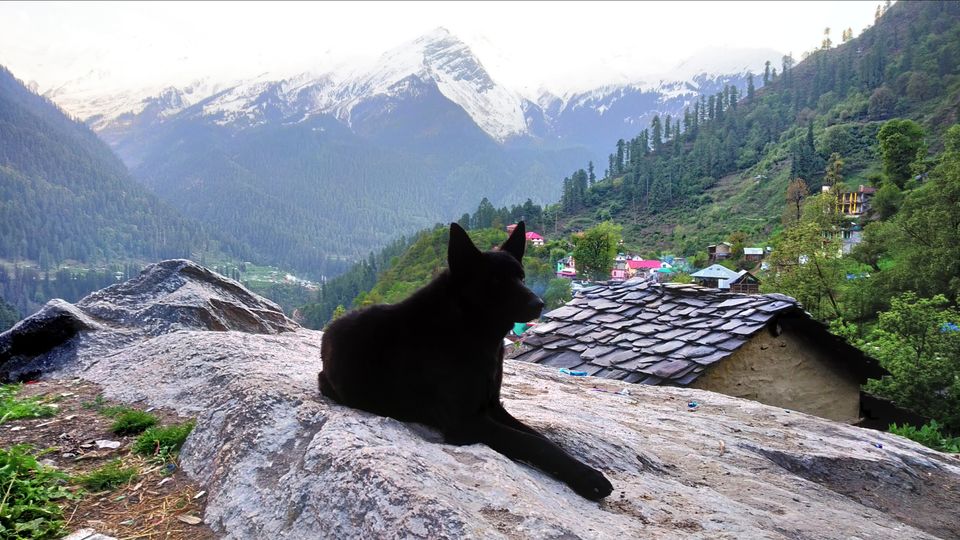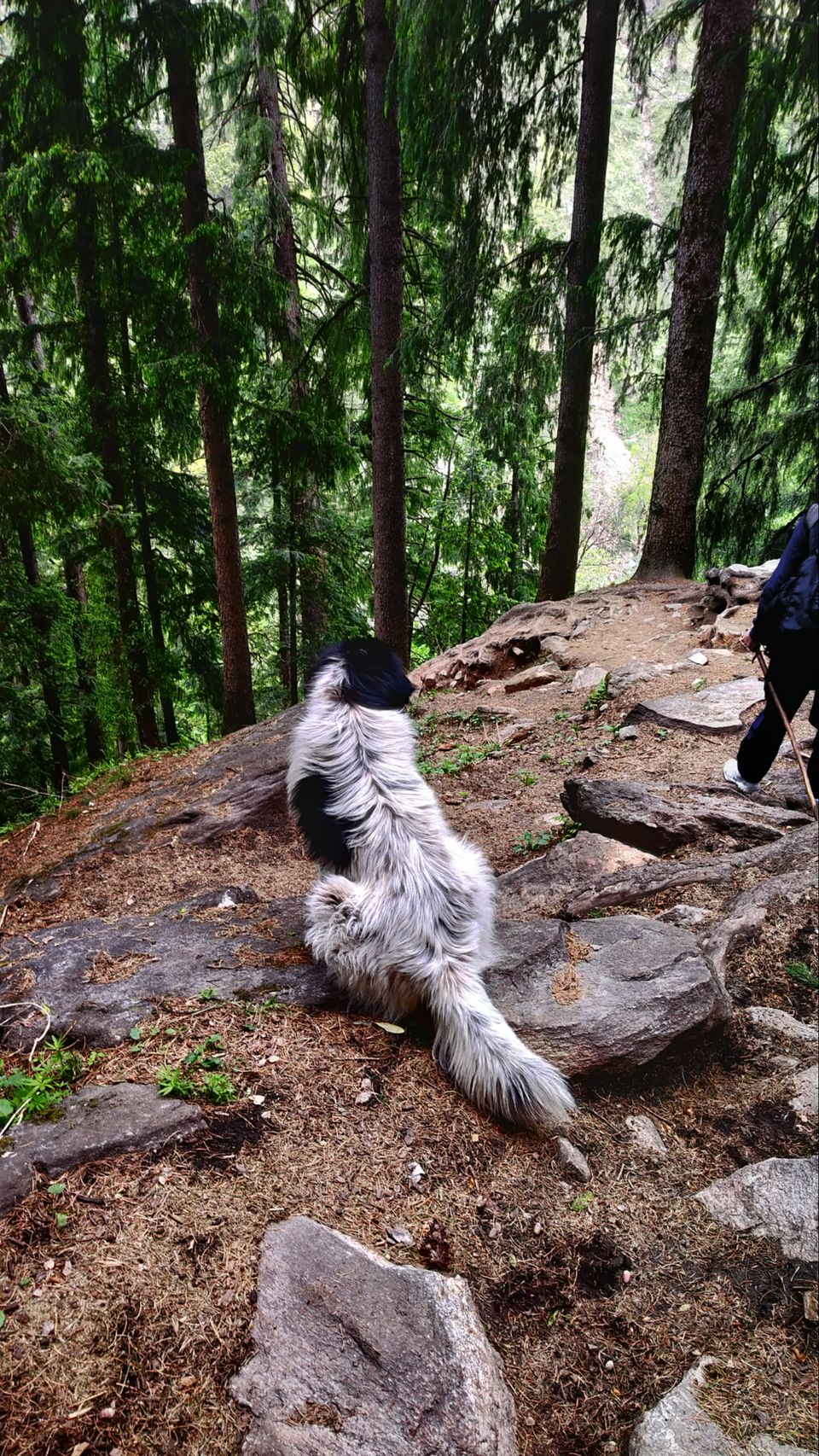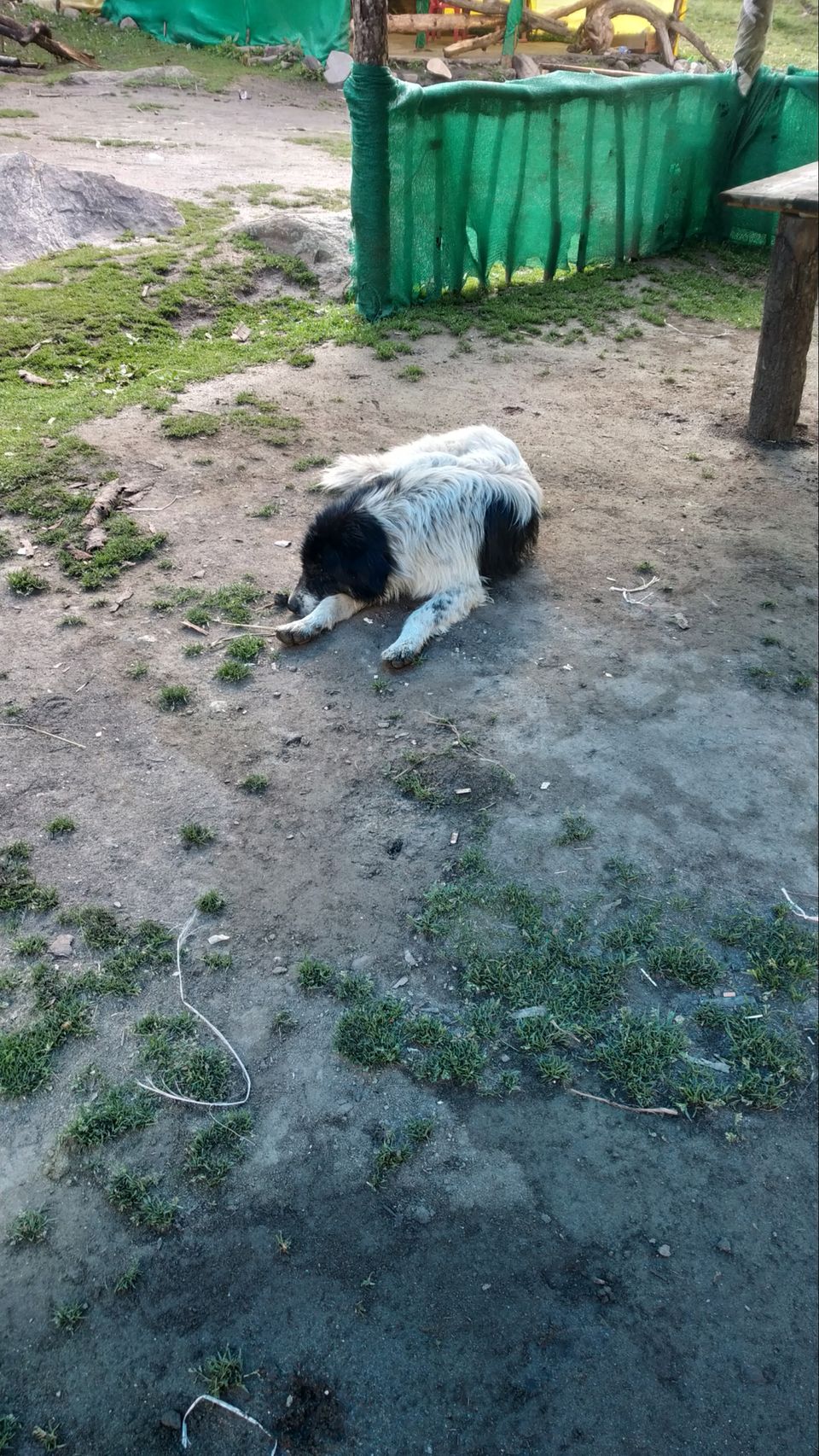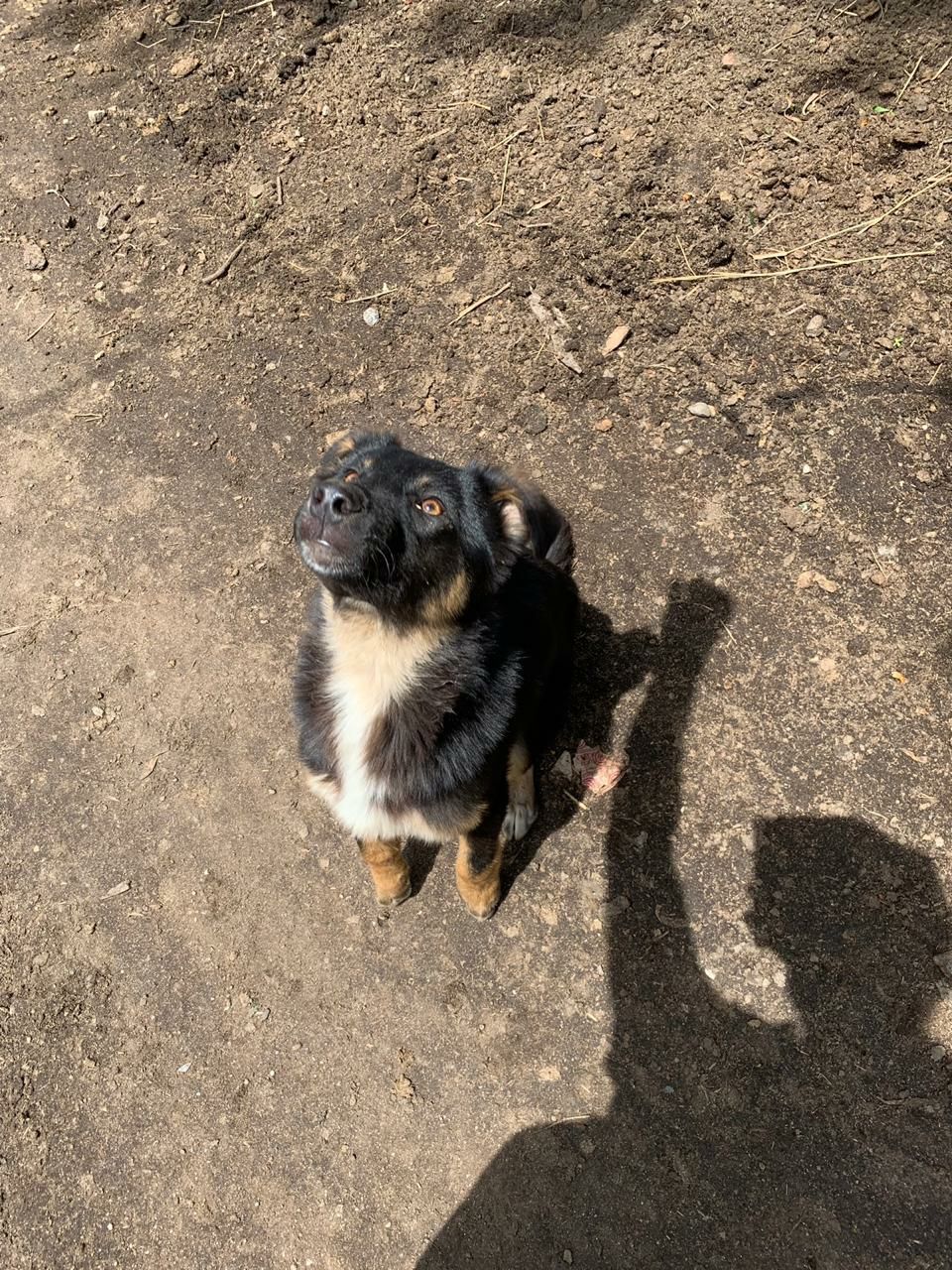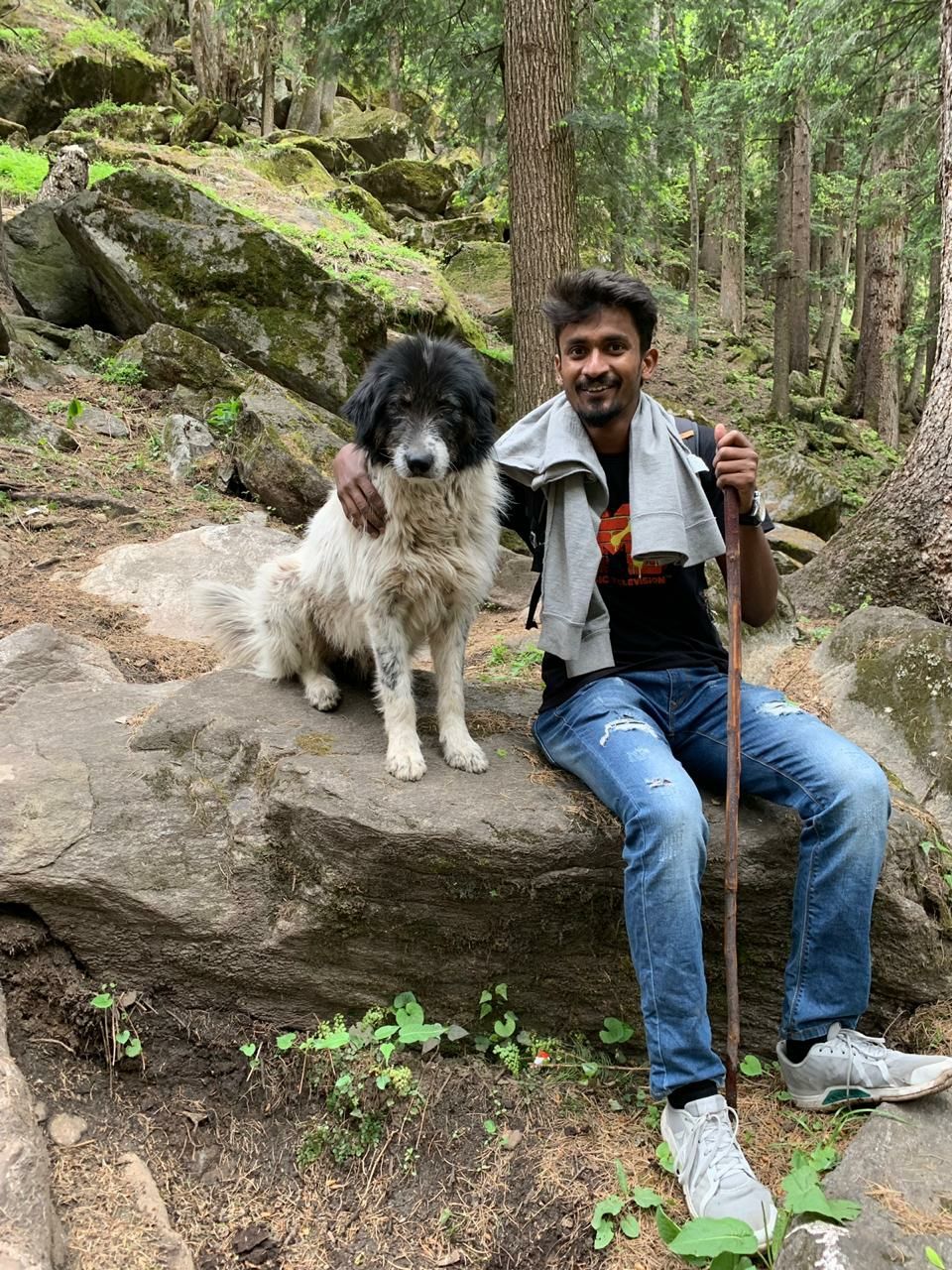 I Reached Barshaini at 9 AM and Took a bus back to Bhuntar for my return Journey.
As I was leaving the Place, I got so many flashbacks of the previous days.
But at the end of every trip,
Your Body is Tired but Your Soul is Fresh and You are all ready to face the world of pollution, people, commotion.
Solo trip is Just Fine. It Just Makes you tough and comfortable in enjoying your own company.
Take precautions, Research properly about the places you want to visit, Keep Handy Plan-A As Well as Plan-B and you will be just fine. Trust Me.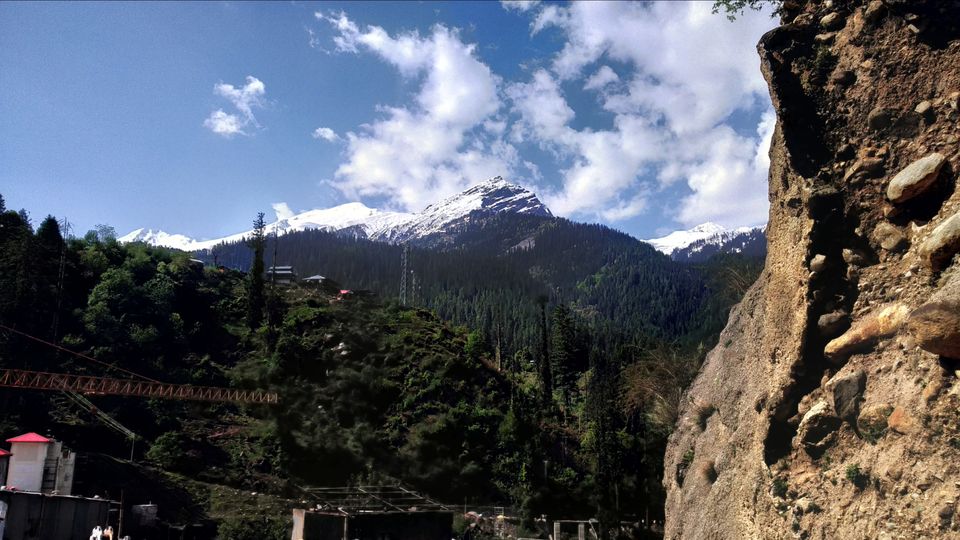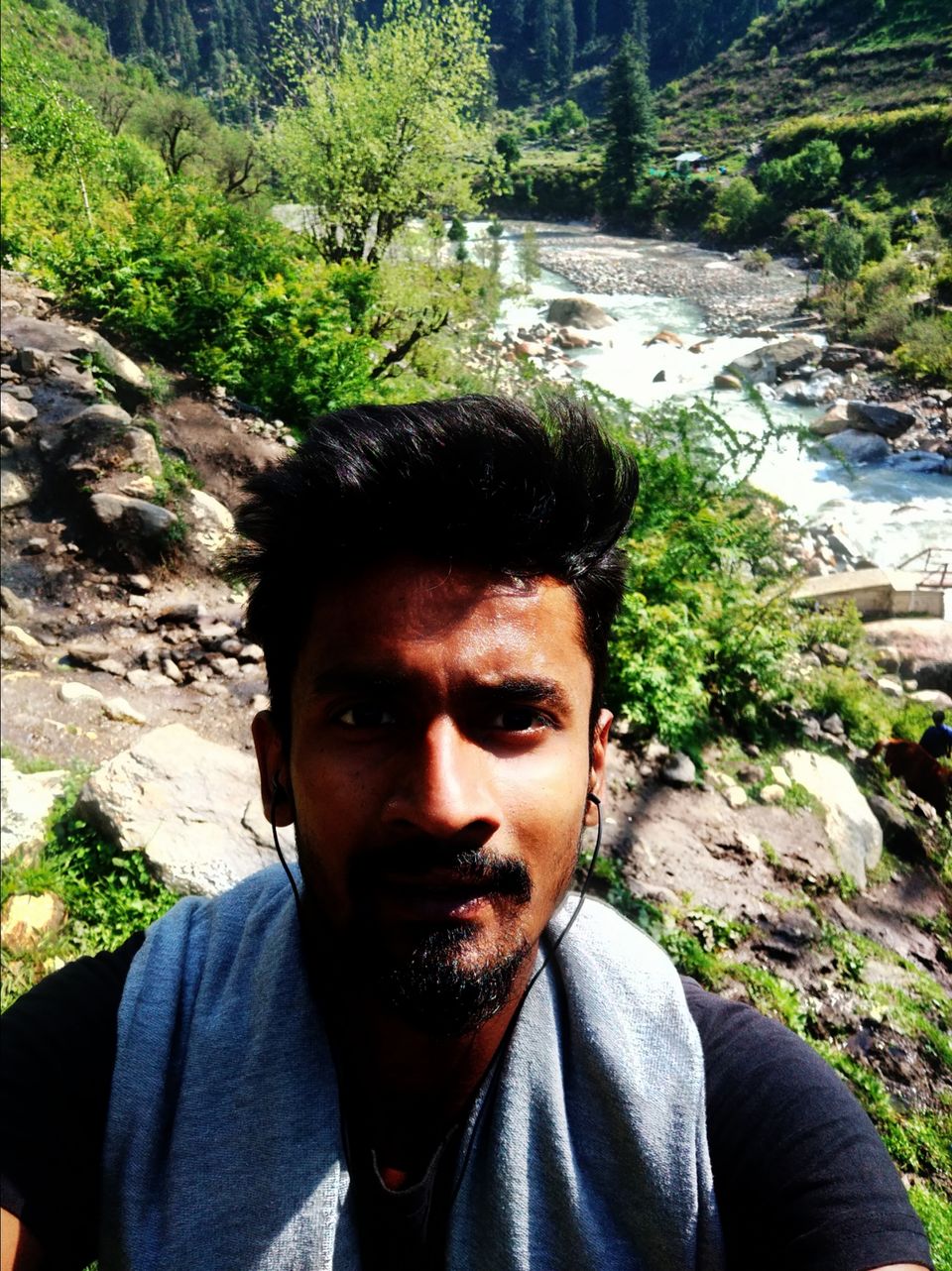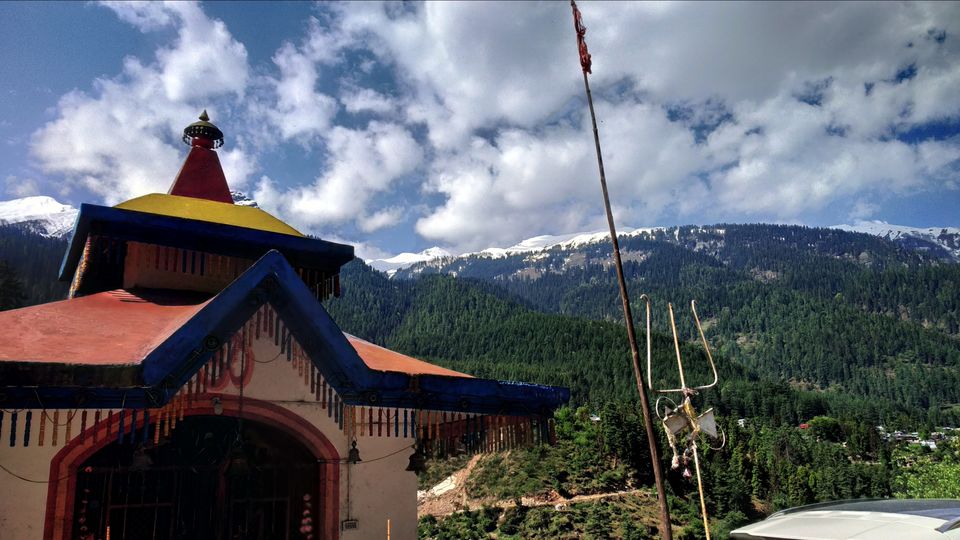 I tried to share the most important aspects of this trip with utmost accuracy and will try to do the same in future. Stay Tuned. Keep safe. Keep Smiling. Keep Travelling. :)