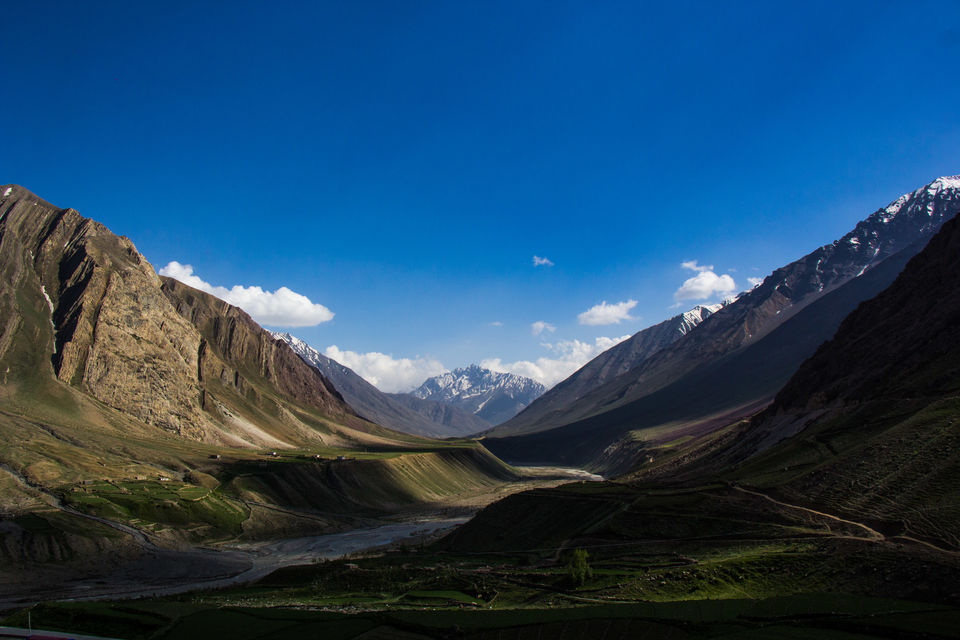 A green patch of land among the deserted mountains of Spiti is something which is amazing to visit. Mud village is one of the remotest village of Pin Valley. Having a population of around 150-200 people. It's the starting or ending point of the famous Pin-Bhaba or Pin-Parvati trek. The road to Mud bifurcates from the road linking Tabo and Kaza. 50kms from Kaza, Spiti's largest town. A drive of 33kms from that bifurcation till Mud Village. Mud is also known as the land of Snow Leopard and Ibex. In winters the temperatures often drop below -10c. In this period the Snow Leopards comes near the village in search of food and shelter.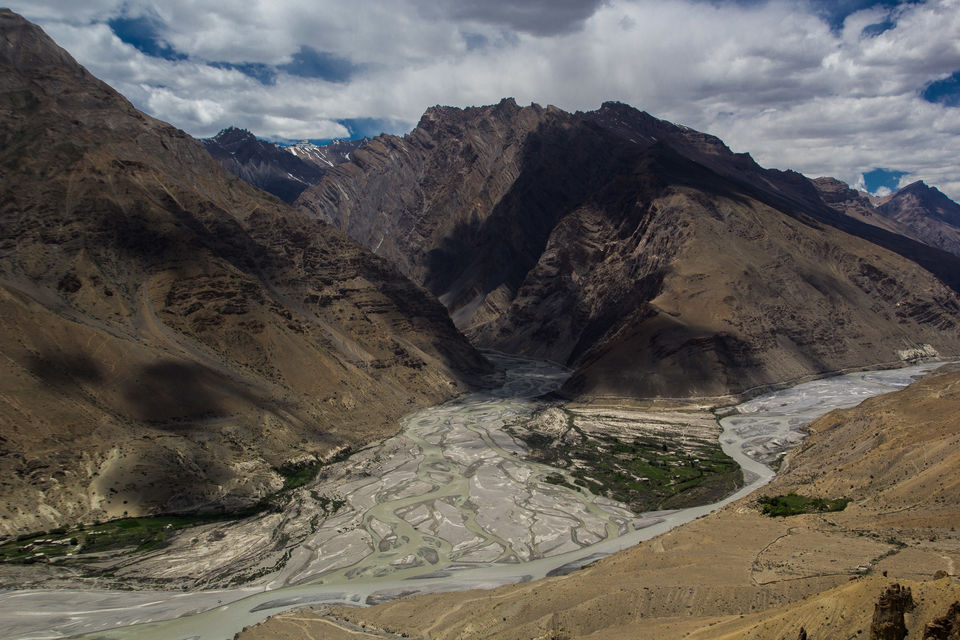 Before Mud comes another village called Sagnam, 11kms before Mud. It is also one of the most beautiful village although it covers a larger area than Mud. The mountains here have different shades of color and accompanied by the beautiful Pin river.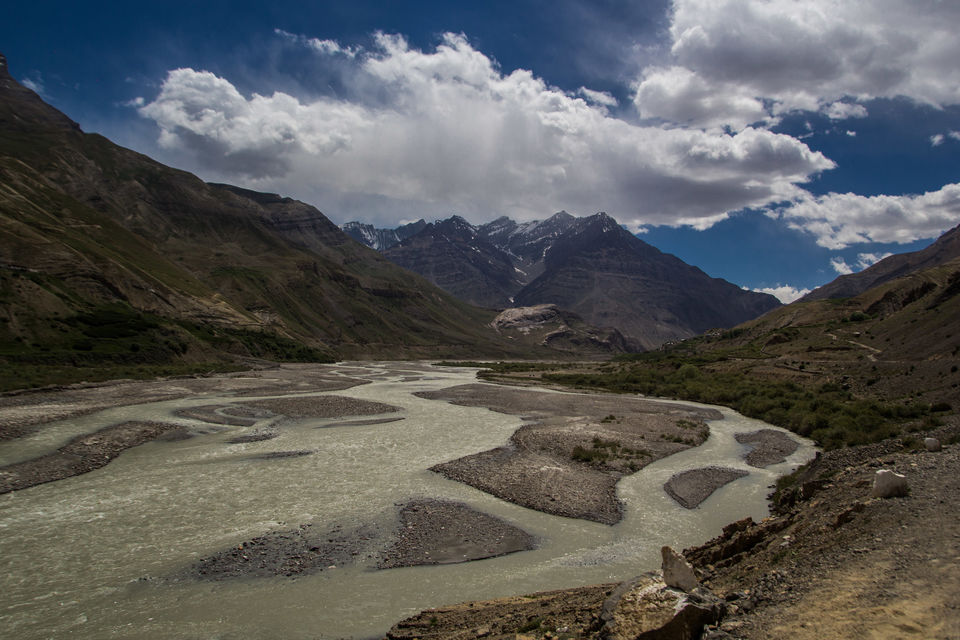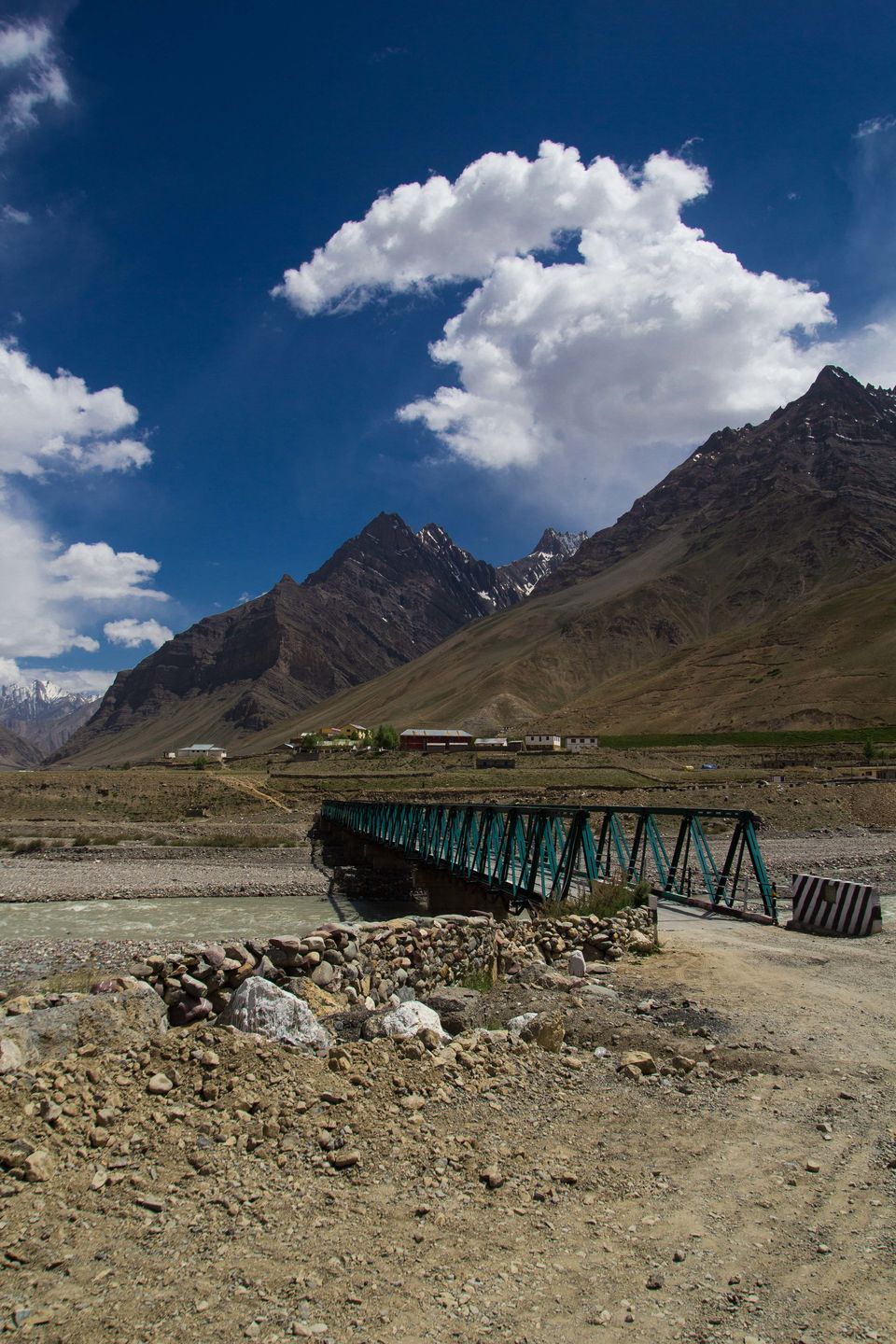 The road that takes you to Mud is not a metaled road but it's not that bad. The breathtaking scenary will take you to a different world.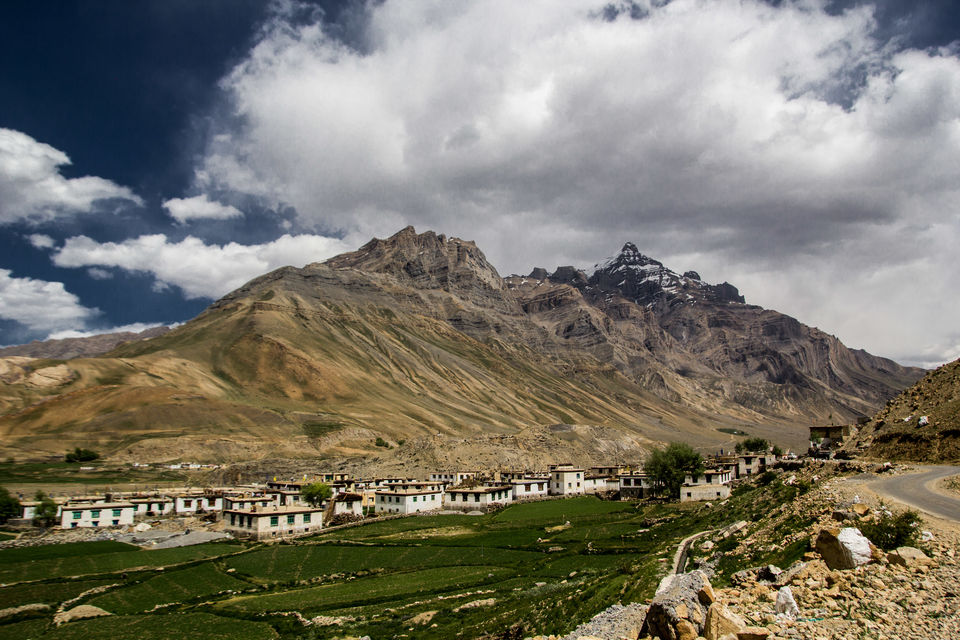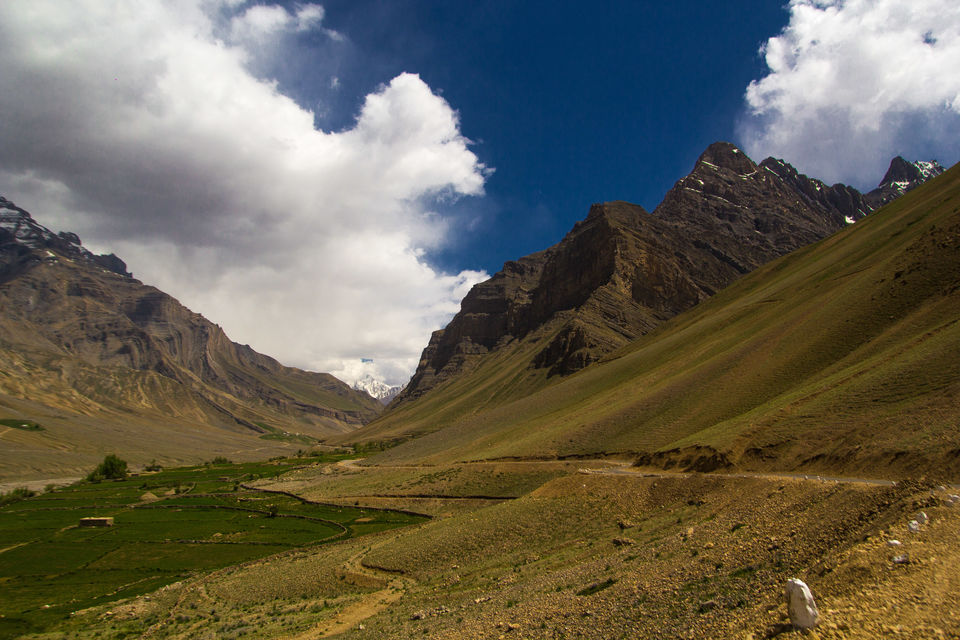 Mud has a few home stays for accommodations. One of the most popular among them is the Tara Home Stay. An old typical mud Spitian roof with the local painted colors on the wall. Also there's one newly built Pin-Parvati Home Stay, which is comparatively the latest built structure with modern amenities and descent rooms and food. I stayed here and the view from the roof is amazing. It somewhat looks like this.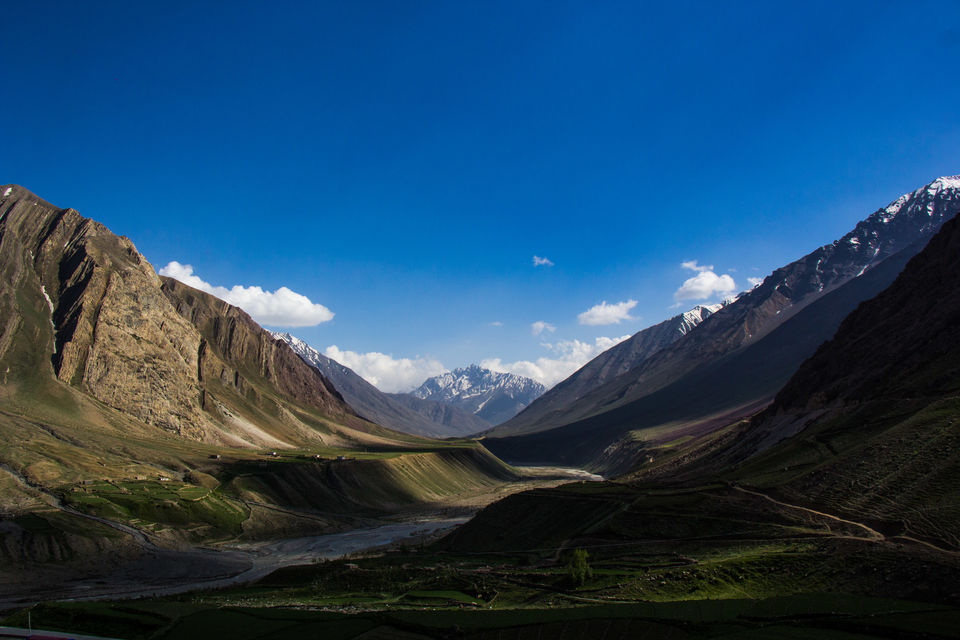 There's a trail that will take you to the Pin river down below the village. You can either ask the local people or you can figure out the trail yourself. It begins between two houses it begins and goes down the slope through the agricultural lands and few nullas (water streams)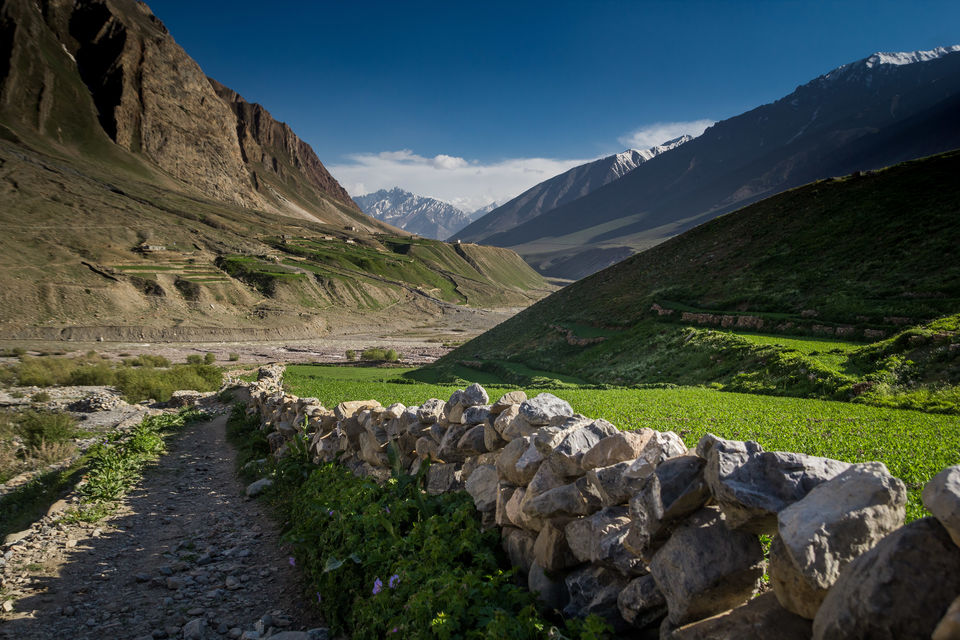 This trail will help you witness some amazing landscapes. People rarely walk through this, but I'll definitely advice you to do so. A bridge is there which will take you across the flowing Pin river. It is commonly used by the local people. They use to go to their houses or while going across the banks for farming or other activities.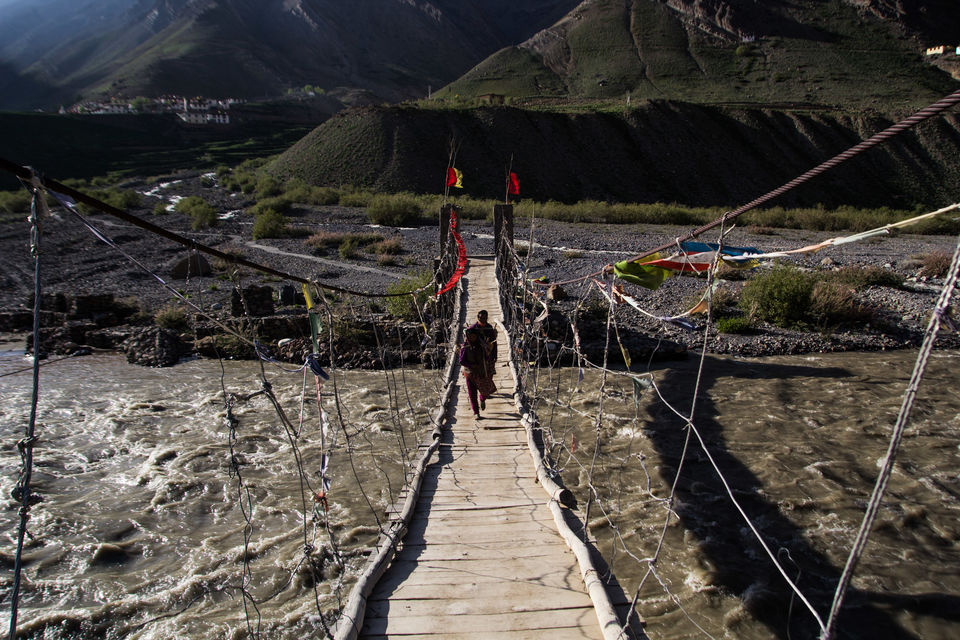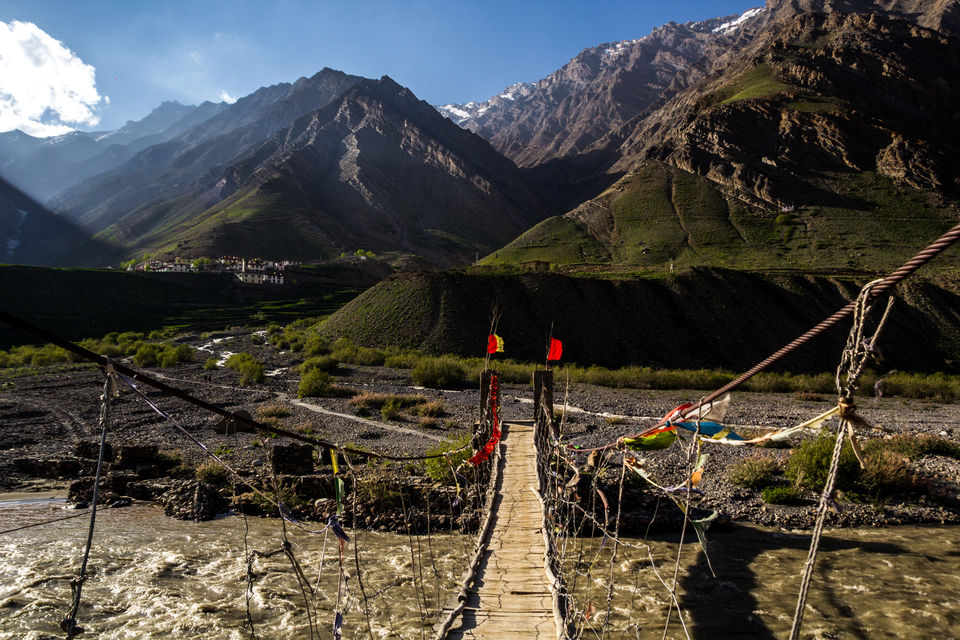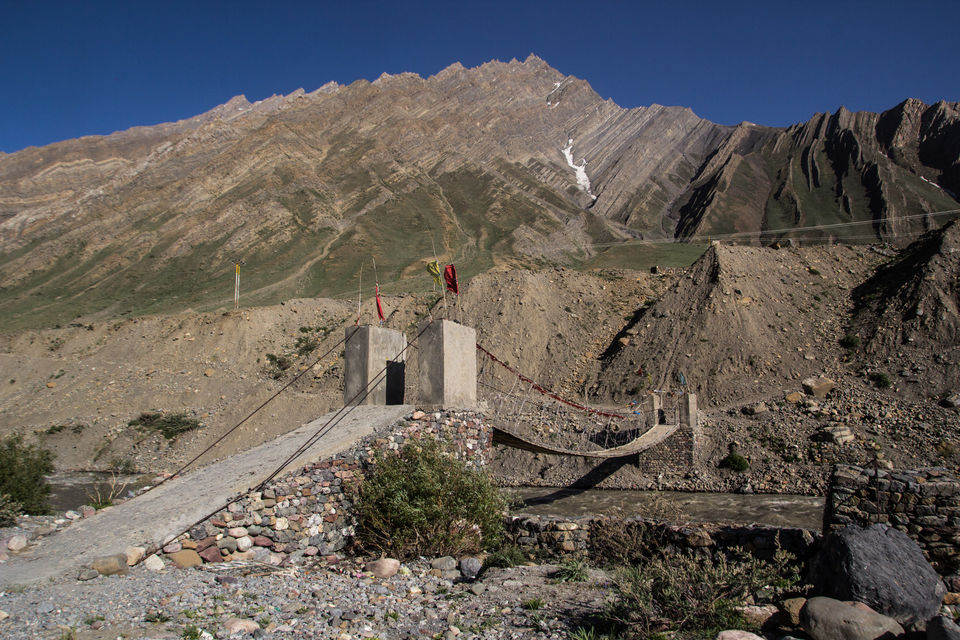 Here in Spiti or Ladakh if you wish people by saying "Julley!" which means good wishes, good morning, good day etc in Tibetan language, they'll reply with a face full of smile and say "Julley!" in return. I met some local people and talked to them about their day to day lives.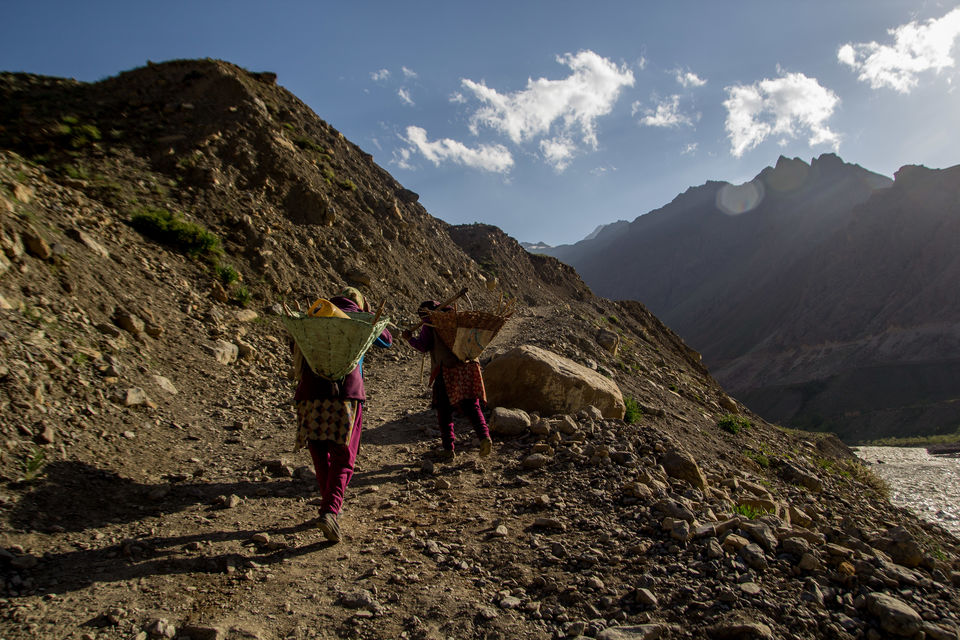 The view of the valley from here is breathtaking. The river and the mountains on both the sides give you the perfect frame to capture a picture.

Mud has the one of the clearest sky to stargaze. The milky way is completely visible in naked eyes. It looks like clouds but no it's the milky way!

After dinner at around 10 o'clock I went to the roof of the home stay. Took my tripod and my camera. It took me few seconds to compensate my eyes. Then I got to see the milky way. It was hell of an experience!! The next moment I fixed the tripod and mounted my camera to take some shots of it. See the result below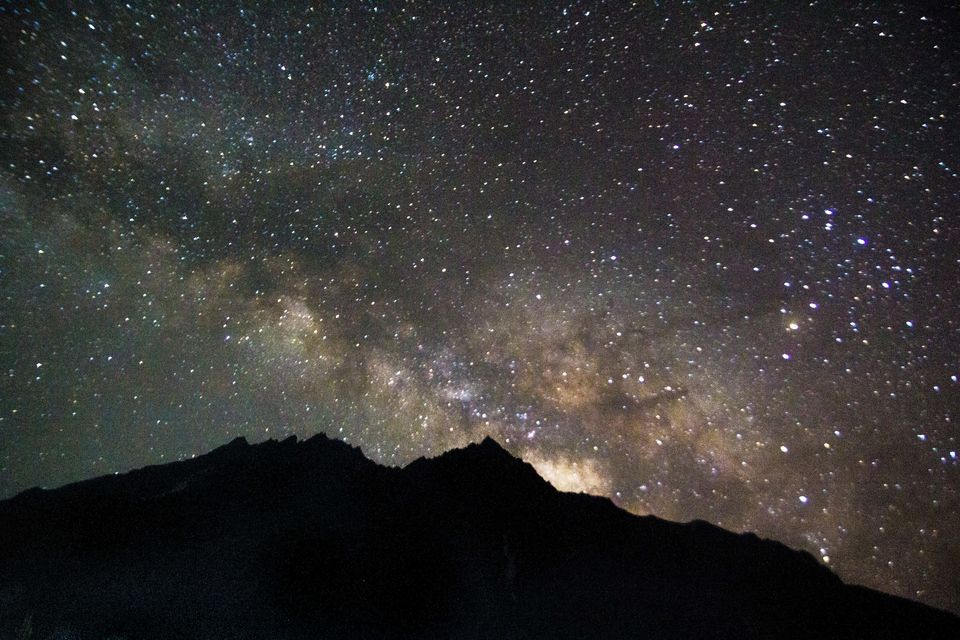 The next morning my plan was to move to Kaza from Mud. I packed my luggage and set out for Kaza!
Overall Mud is an excellent place, you all should visit if you're in Spiti.

Reaching MUD:
For "solo traveler/Budget traveler

If you're coming from Manali side, take a bus from Manali to Kaza by HRTC, then from Kaza to Mud by a shared cab or by hitchhiking.

OR
From Shimla you can take a bus from Shimla to Reckongpeo then change the bus. Take the bus to Kaza from Reckongpeo bus stand. Get down at the bifurcation and wait for vehicles heading towards Mud or Sagnam.

For Family
You can hire a cab from any location and reach Mud.

Follow my blog and Instagram for more updates.
By-Tirthankar Ghosh