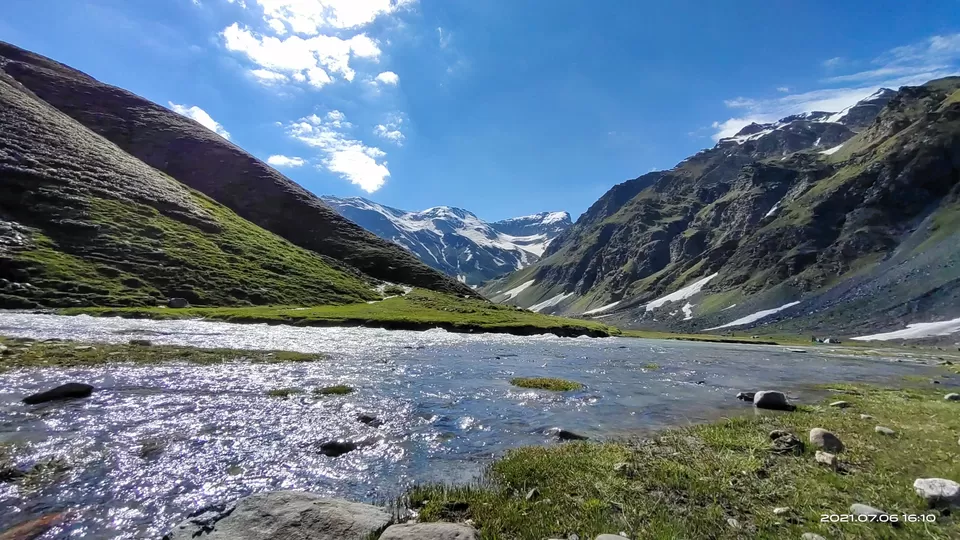 "Go where you feel most alive."
Well, This blog talks about why Pin Bhaba Pass trek is one of the most beautiful treks and is a must-do for any trekker.
I started my journey from Pune .after one incident I wanted to overcome that incident that is why I had chosen the Himalayas for my peace actually inner peace. surprisingly I found the best trek in the Himalayas. I went alone with a bunch of unknowns people. where none one knows me. This is what I actually wanted the peace, by the way I am data analyst by profession who likes blogging with real adventures.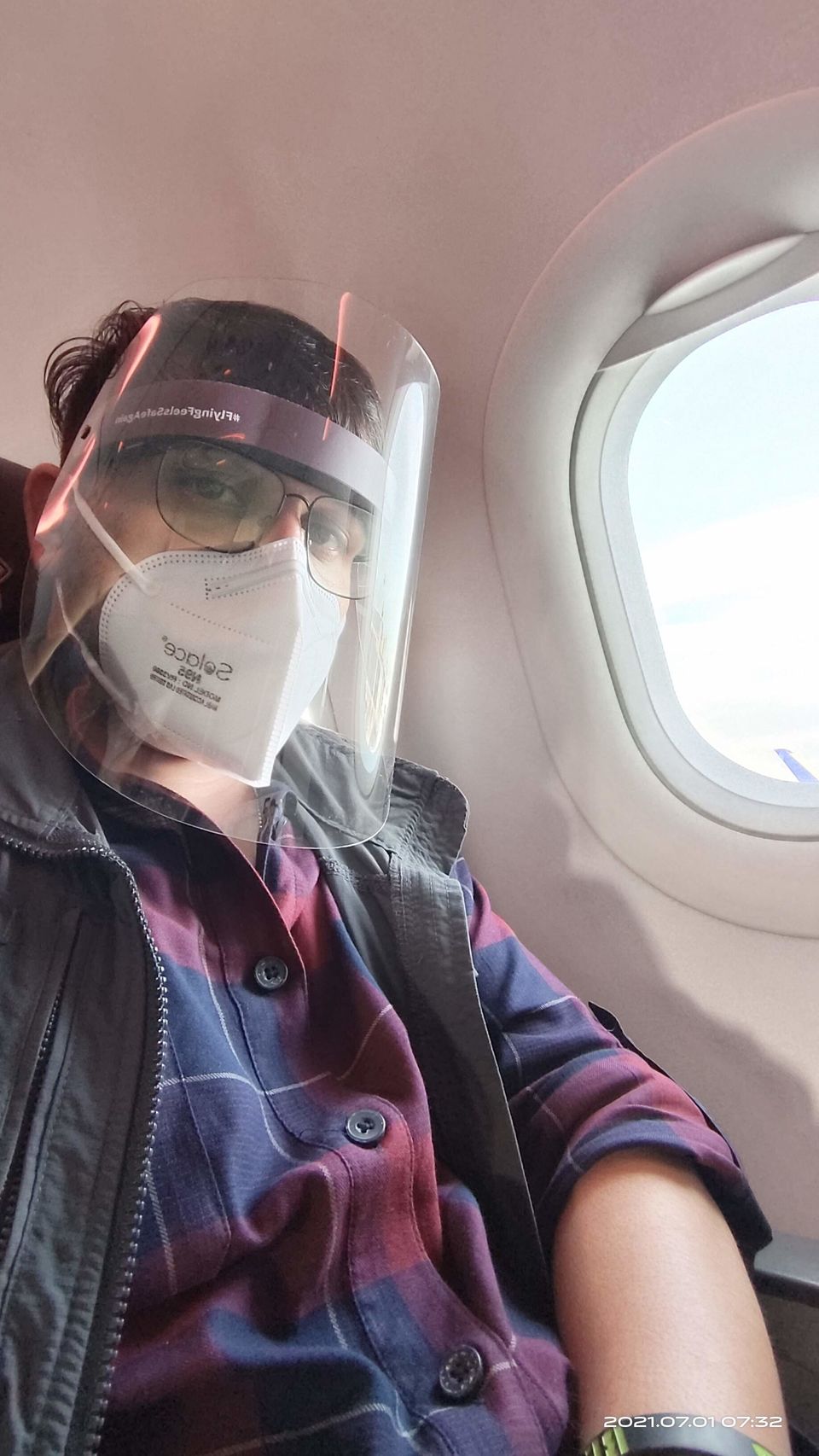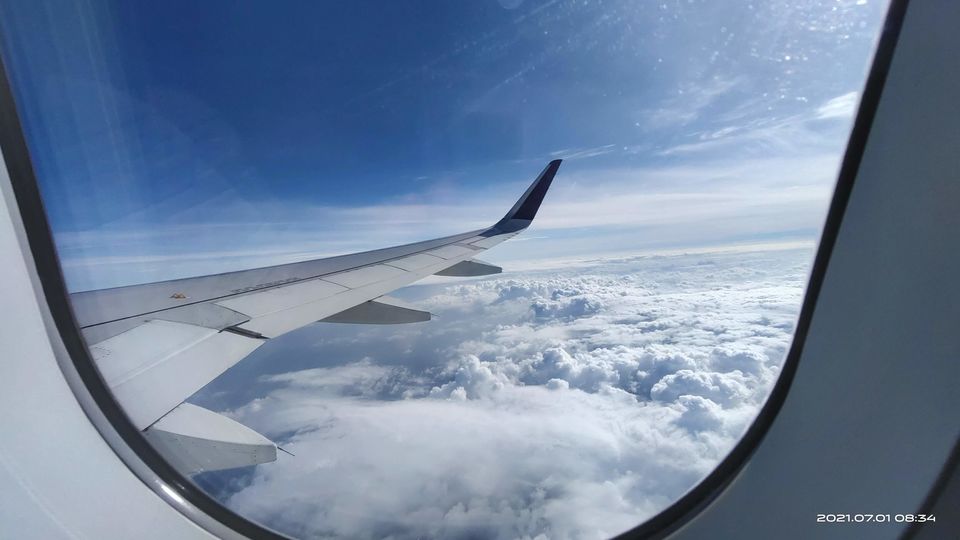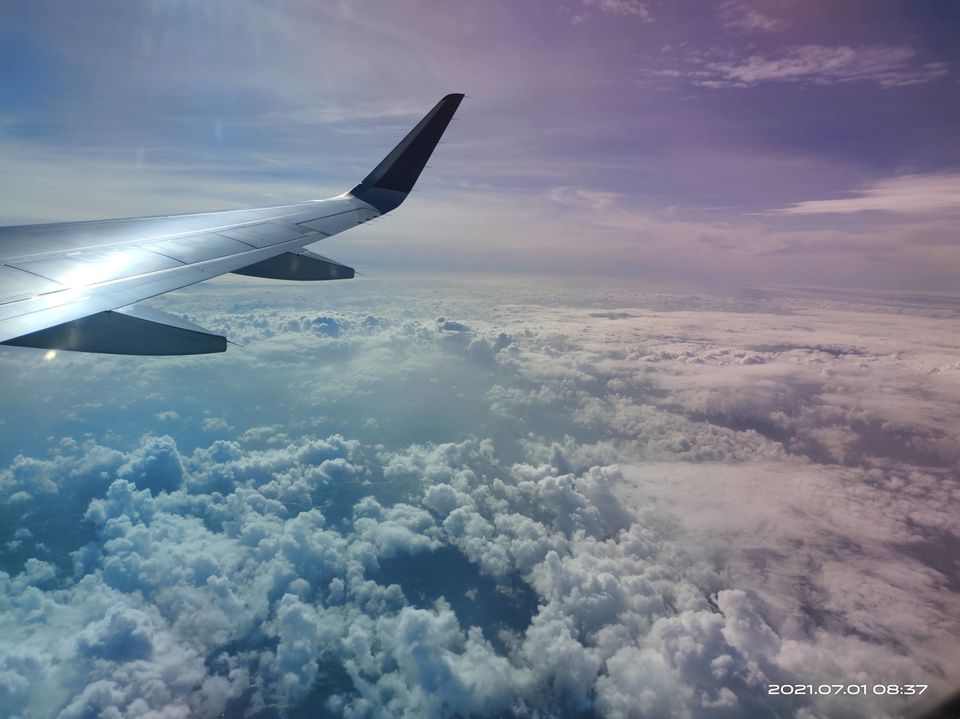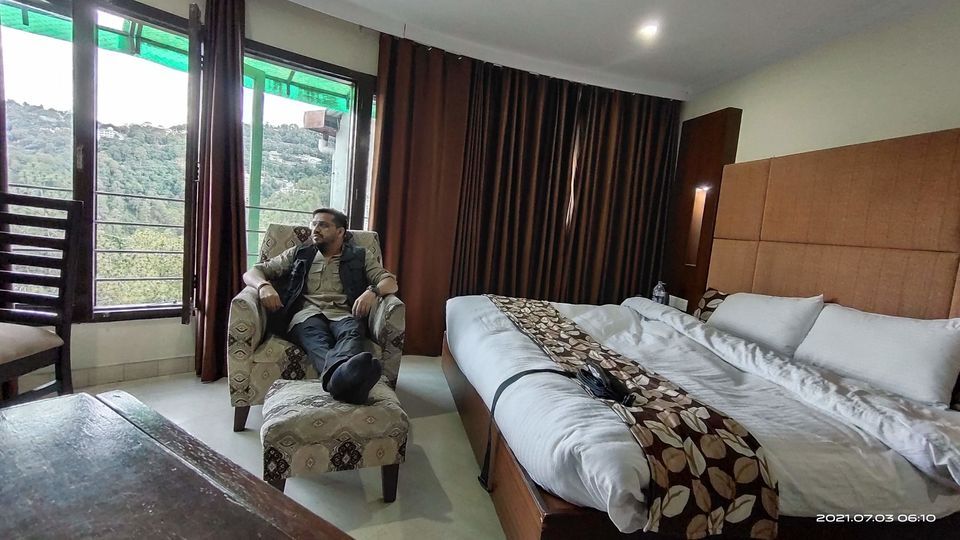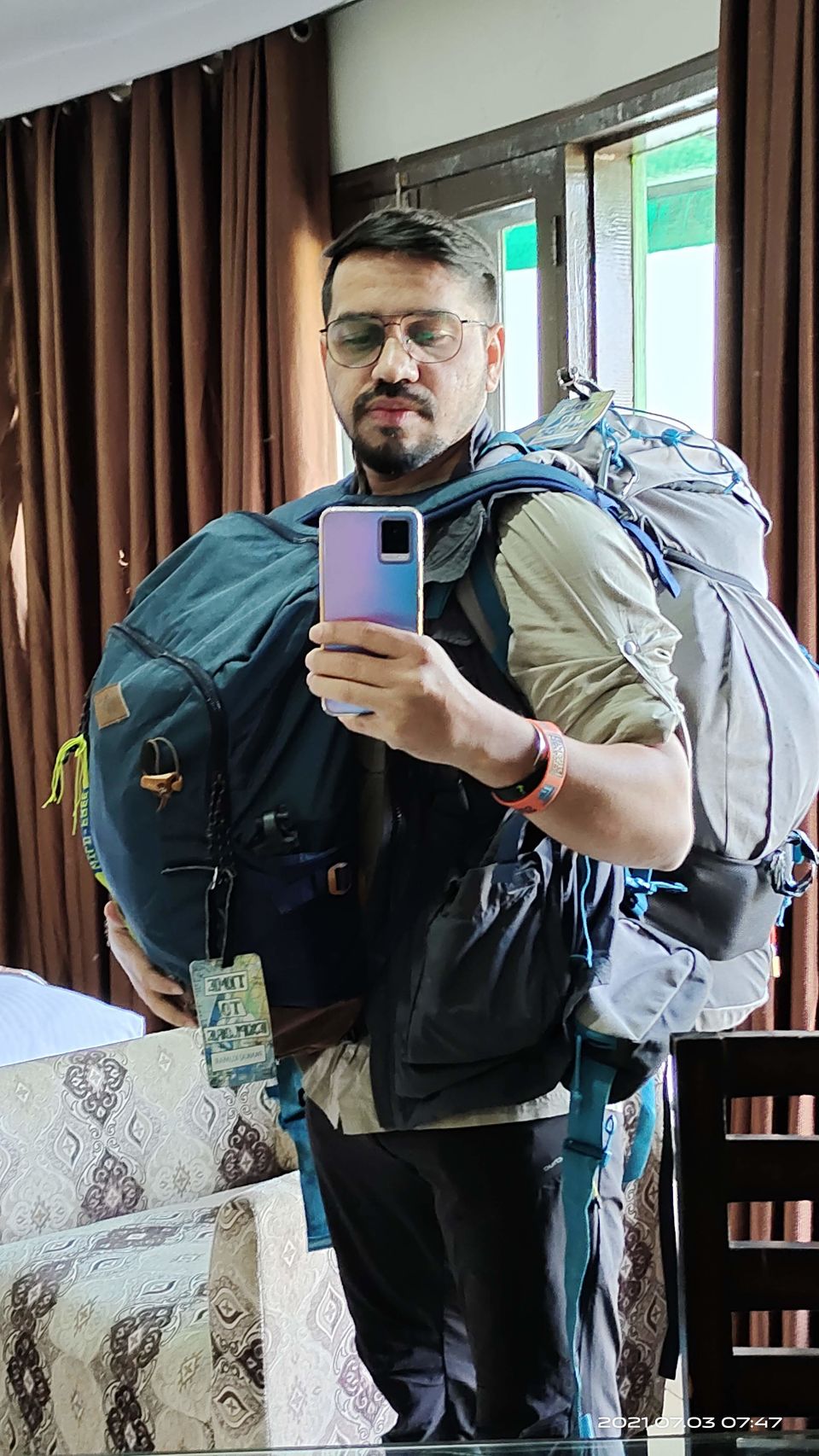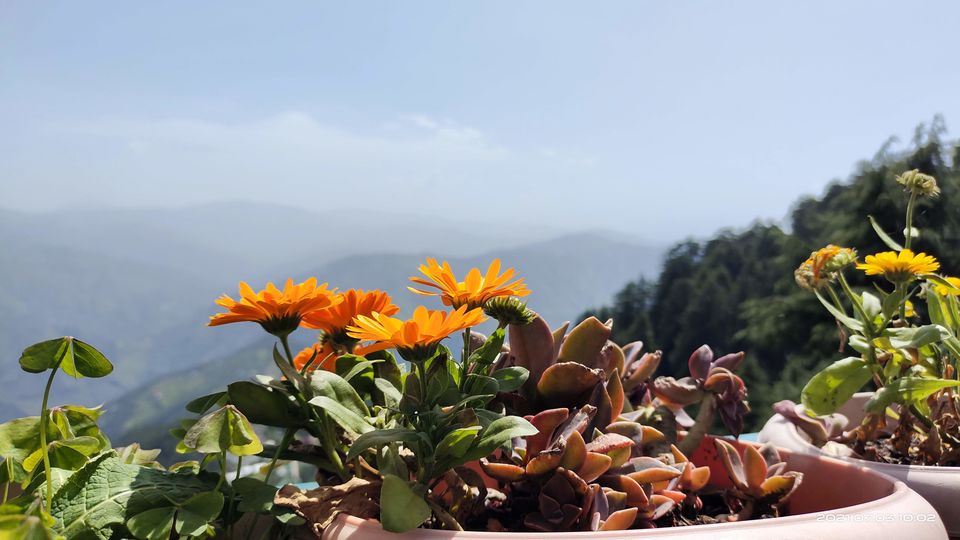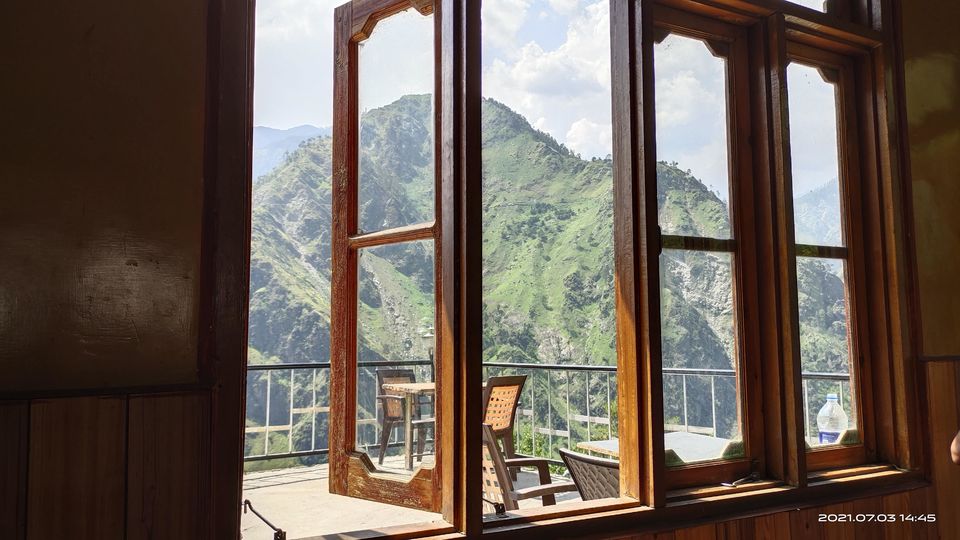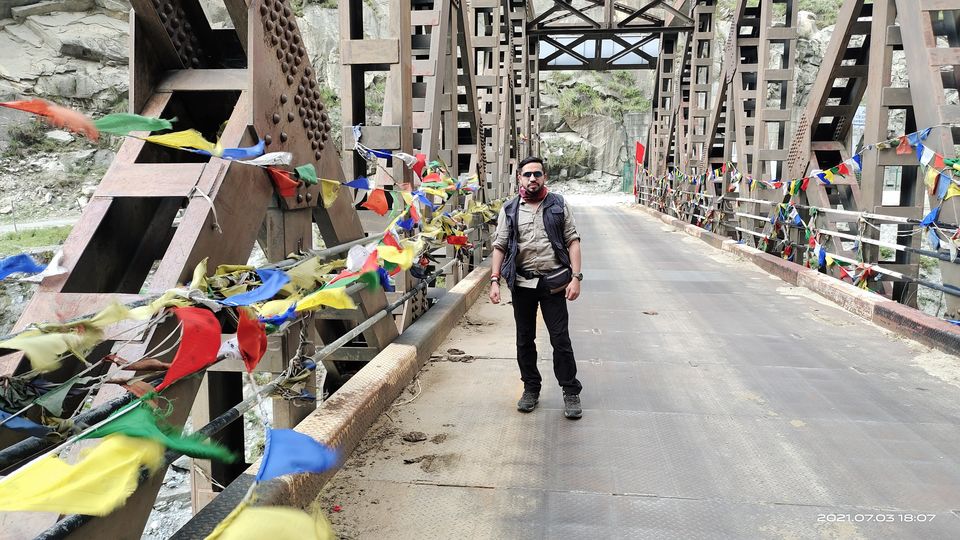 "Hike more. Worry Less."
lets start the journey enough about me!! here are some quick facts about the Pin Bhabha Pass trek
Pin Bhaba Pass trek is hiked over a period of 5 days (9 days including drive to and from the base camp, buffer day, and acclimatization day) in the Himalayas.
It is one of the most dramatic pass crossings that leads you from the lush green of Bhaba Valley of the Kinnaur to the desolate landscape of Pin Valley in Spiti region.
The trek lies in the state of Himachal Pradesh and can be accessed from Shimla. Kafnu, the base camp,is a 200 odd kilometers drive from Shimla.
The trek ends at the quaint little village of Mudh in Spiti valley.
Pin Bhaba Pass is hands down the most dramatic pass crossing trek in our country.
The most challenging valleys of Himachal Pradesh, Pin Bhaba Pass is a moderate-difficult trek with a maximum altitude of 16125 FT. Also known as Tarik La, the Pin Bhaba Pass Trek is a crossover from the dense forests and the shepherd's trail of Kinnaur in Himachal Pradesh and the stark Pin valley in Spiti. This fascinating trek features some of the most dramatic shifts in landscapes and cultures. The trail starts from the lush grasslands of Kinnaur and leads up to the desolate mountain ranges of Spiti valley. This ancient route has been frequented by the Gaddi shepherds for decades. During summer, they tend to their herds by letting them graze the meadows in the Pin and upper Bhaba valleys. Ever since word around, this trail has been well-trodden by travelers and trekkers. The base camp of this trek is Kafnu, a quaint village in Bhaba valley, Kinnaur. It's interesting to note it is home to India's first underground dam.
Being one of the unique treks that can be done in the monsoon as well, Pin Bhaba pass trek often compared to its sister Pin Parvati Pass trek is a comparatively less challenging trek starting from a completely different yet beautiful valley of Himachal. you get to enjoy a panoramic 180° view of the Bhaba and Pin valleys. When you arrive at this point, the geographical contradictions of the two valleys are well pronounced. The prayer flags are symbolic of the changes you are about to witness. Once you crossover, you will recognize the influence of Buddhism on the people and the scenery.
Highlights of the Pin Bhaba Pass Trek
"How wild it was to let it be."
This trail is mostly used by shepherds who commute between the Kinnaur valley and the Pin valley. This trail takes you through stunning meadows, a unique opportunity of camping on a river delta, a thrilling cross over the pass, and the barren yet stunning landscape of Spiti.
1. Amazing campsites of Muling and Kara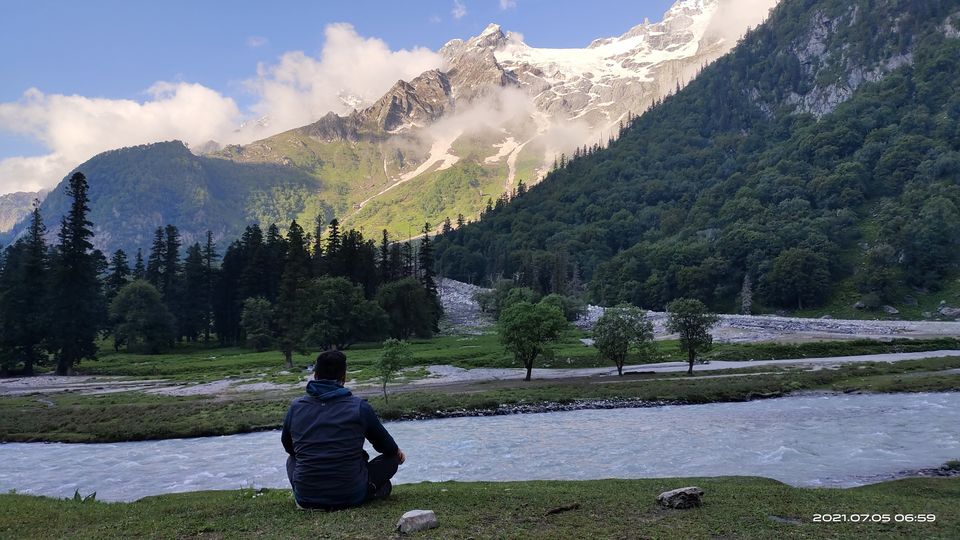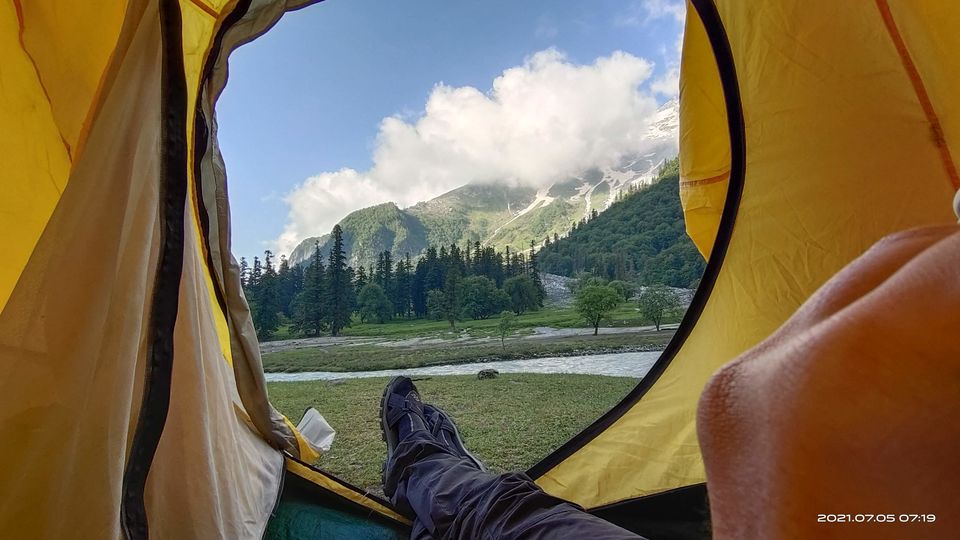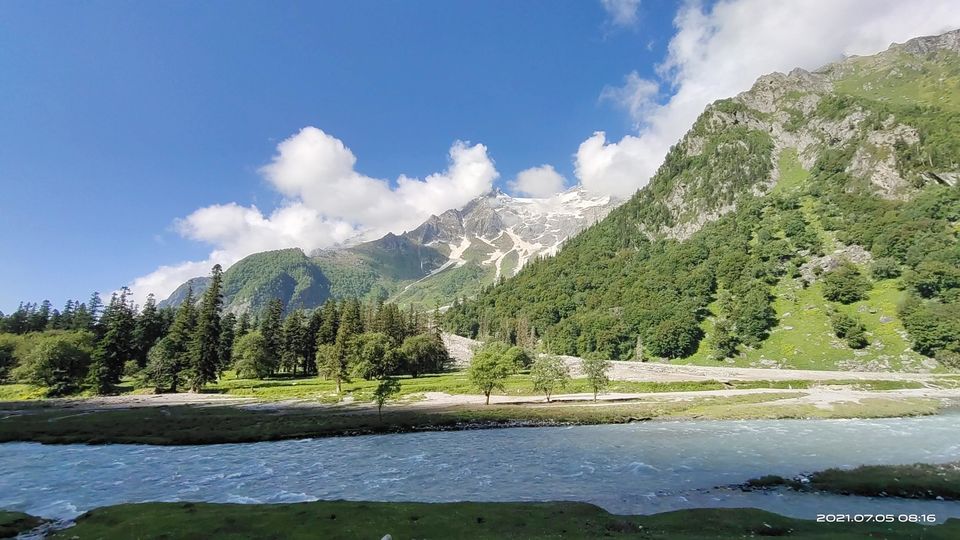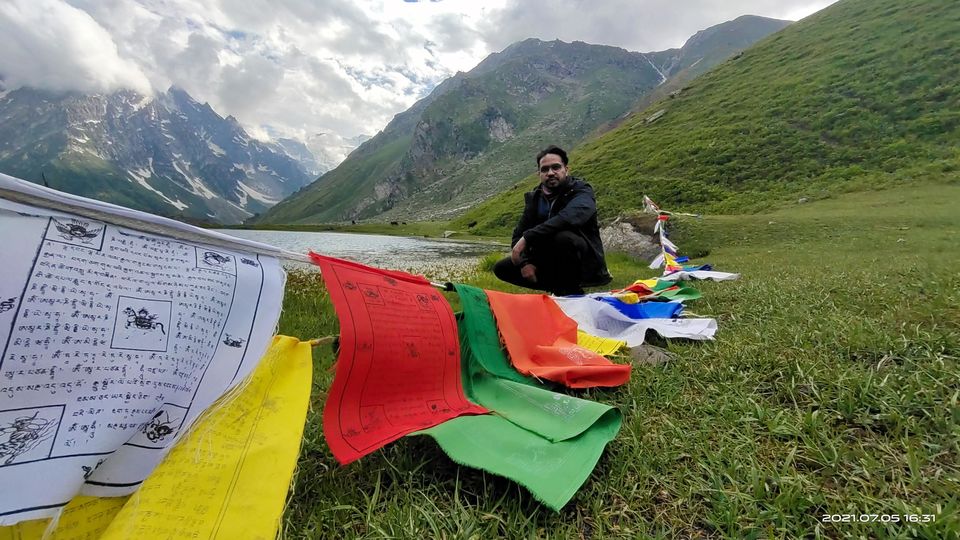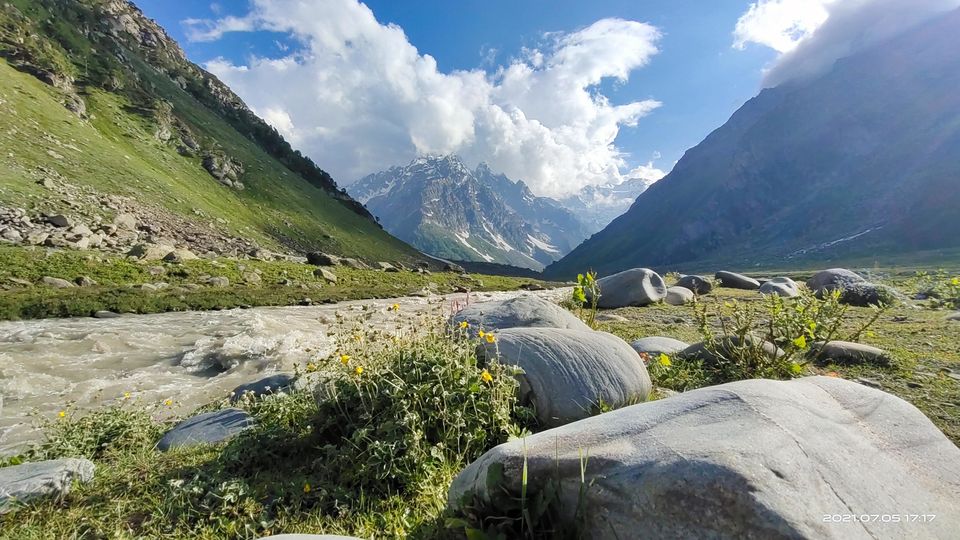 2. River delta of Pushtirang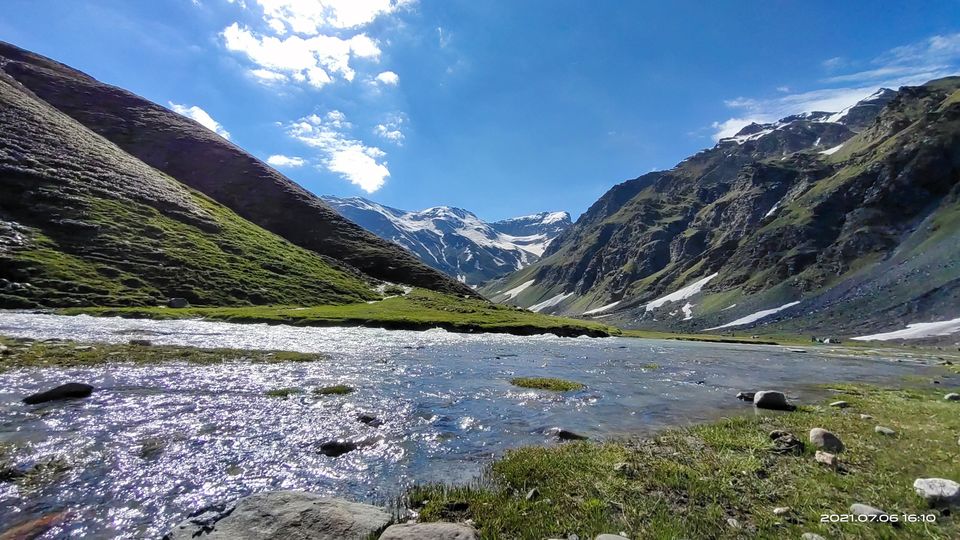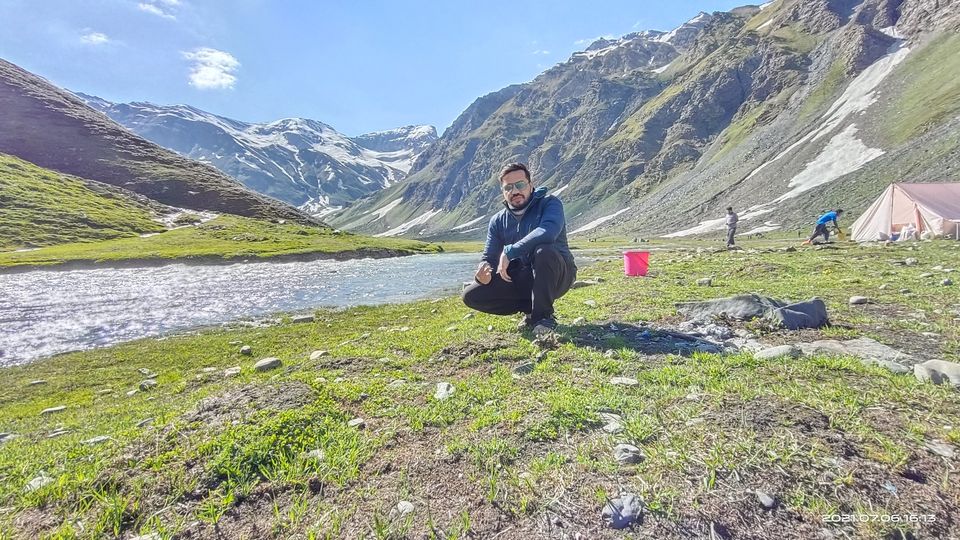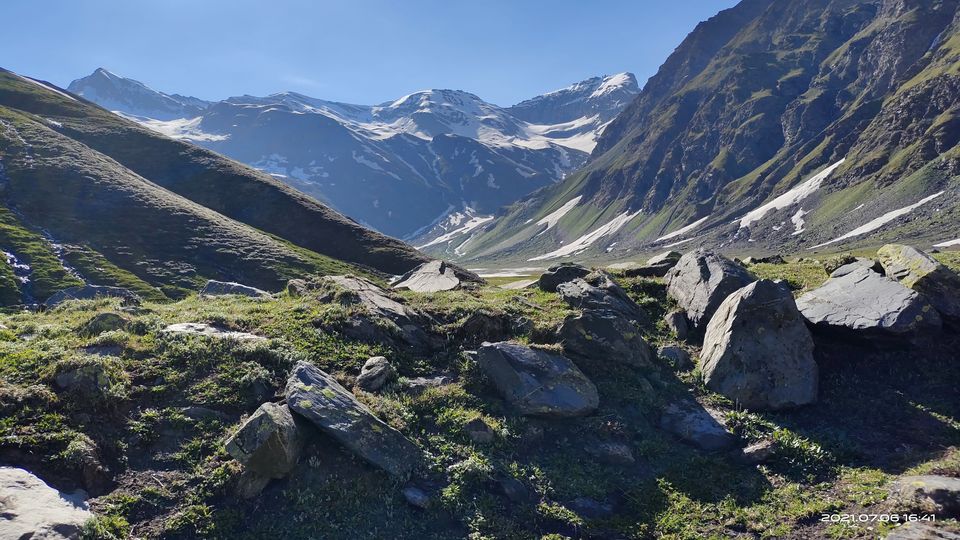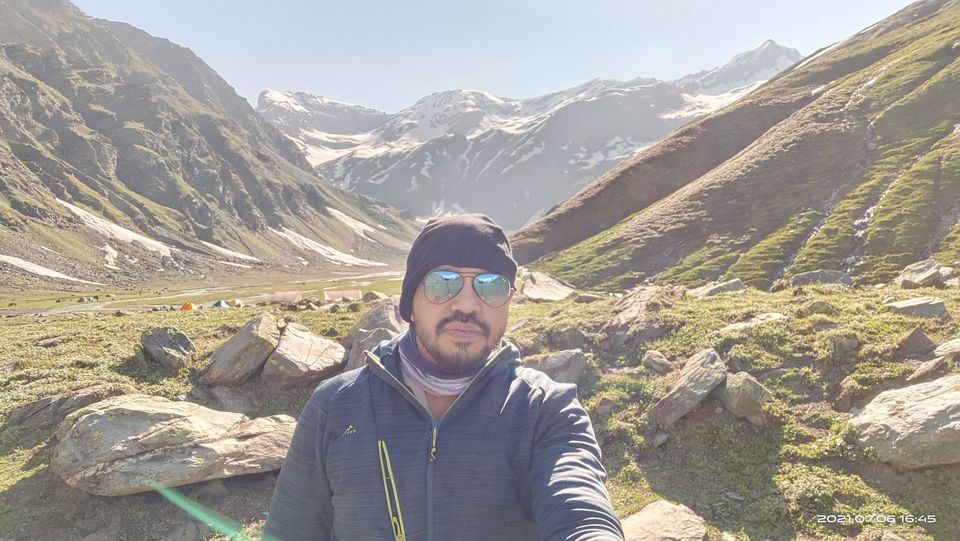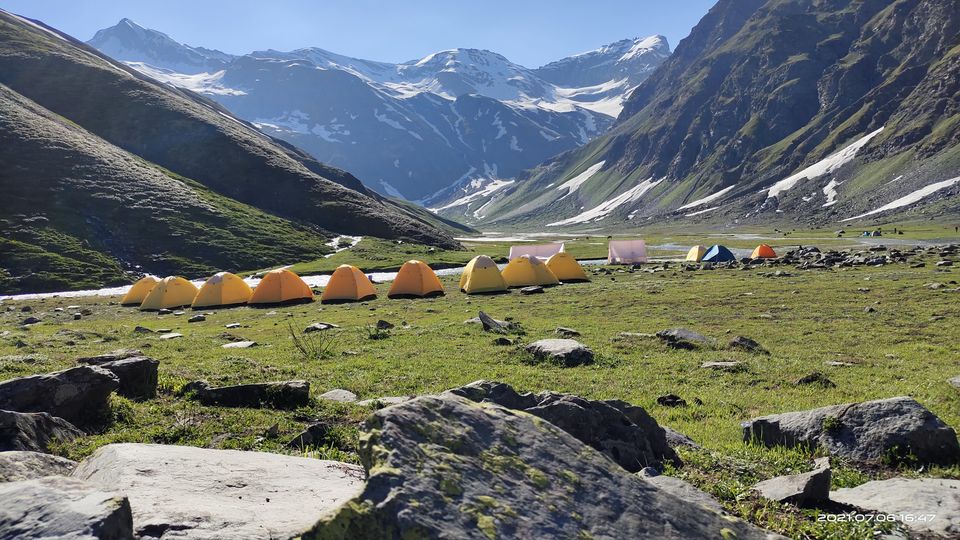 3. Snow slide at the pass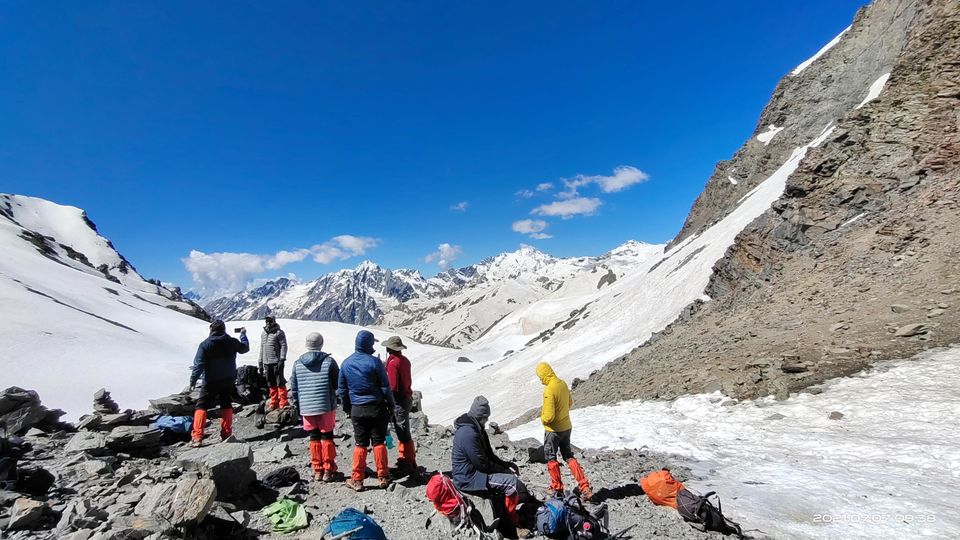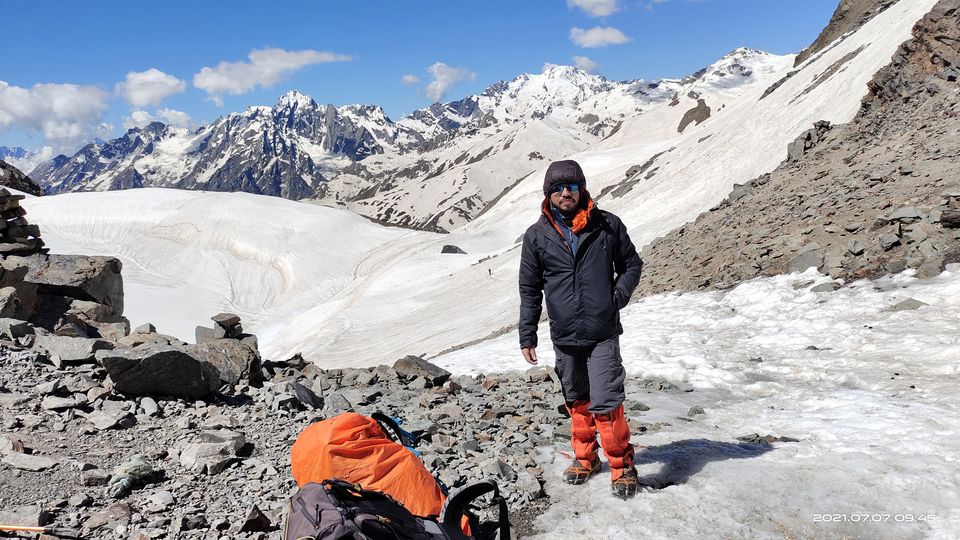 4. Flowers found during the trail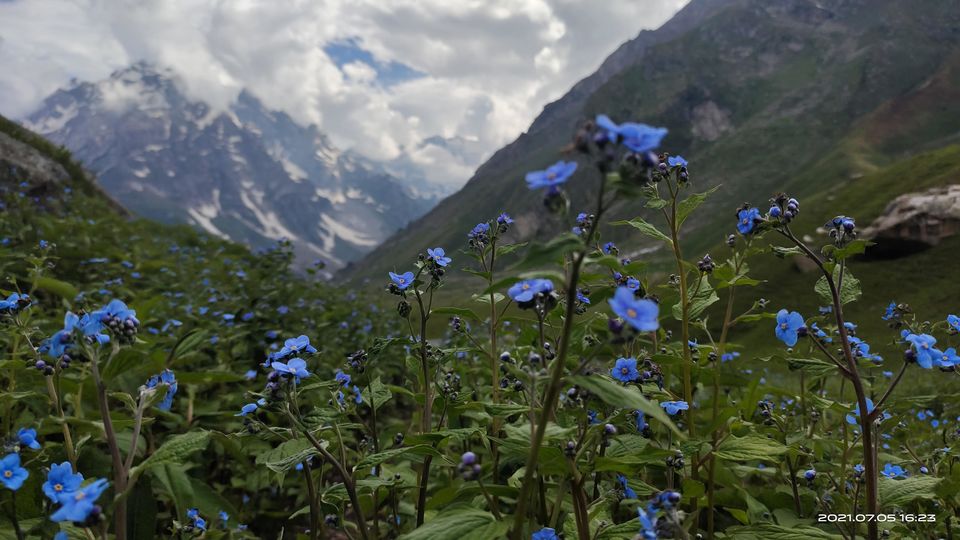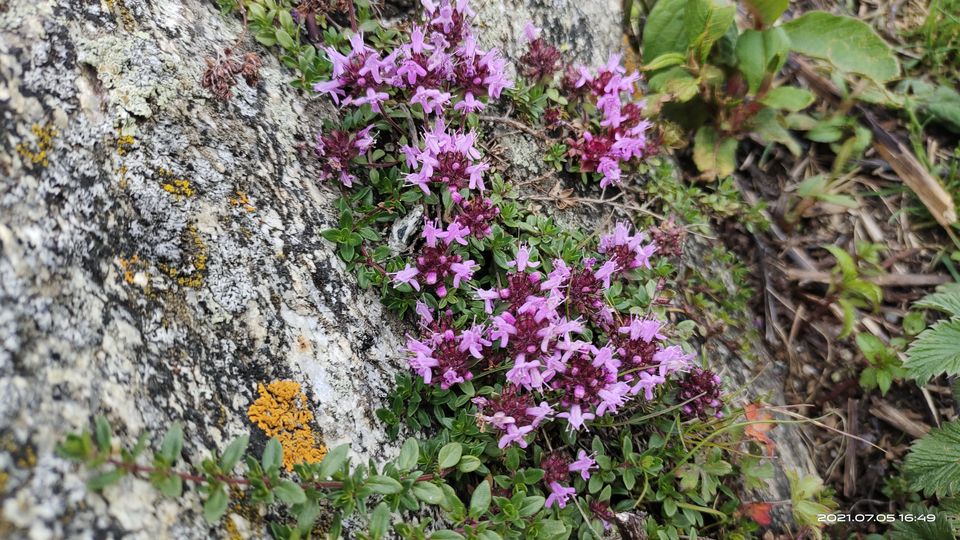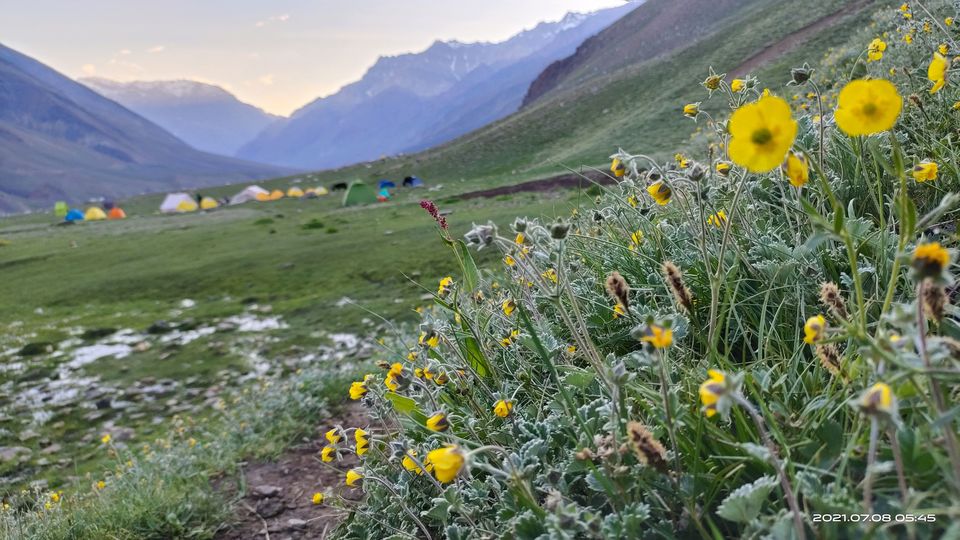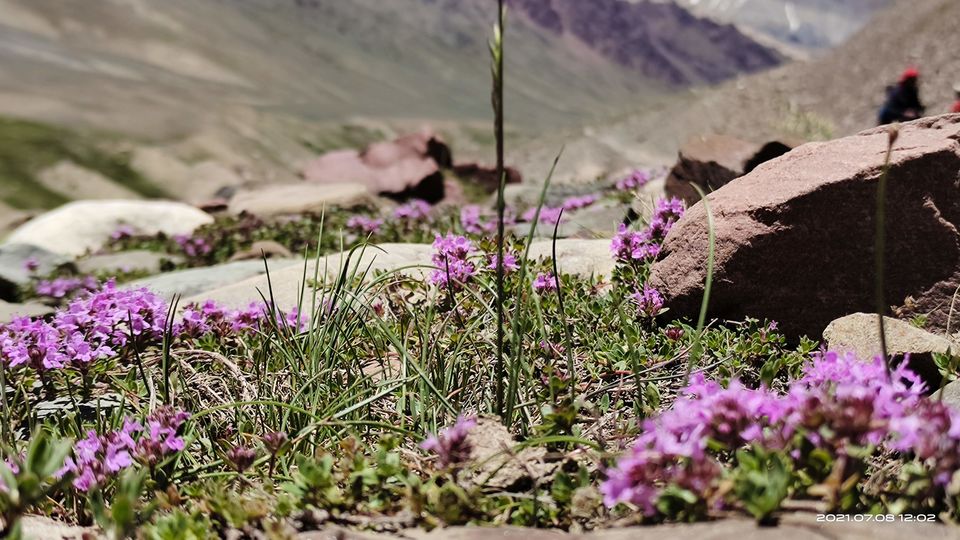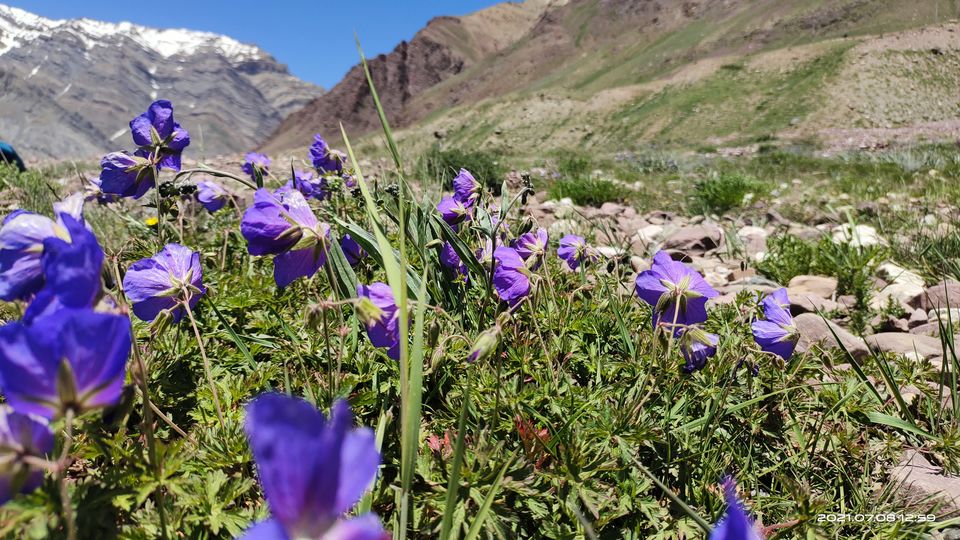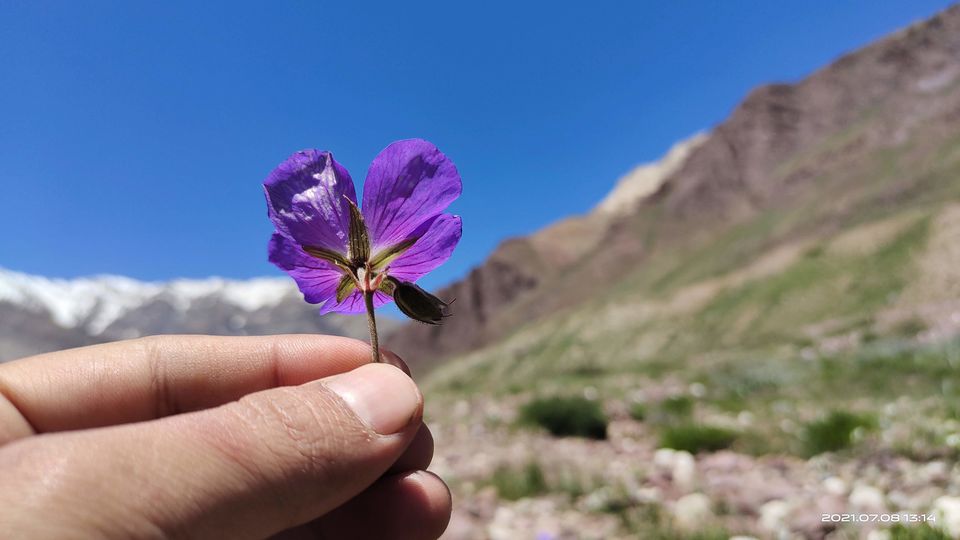 5. Contrasting landscapes of Bhaba valley of Kinnaur and pin valley of Spiti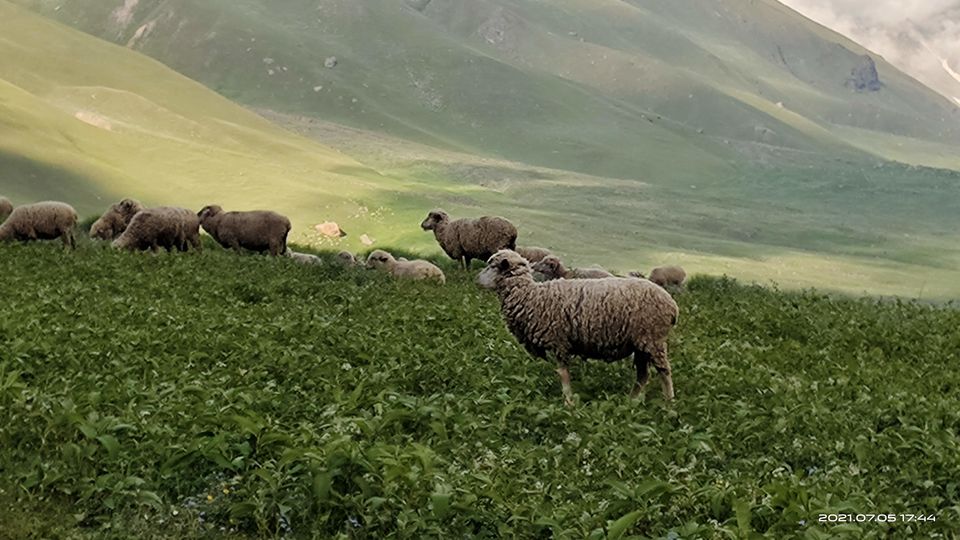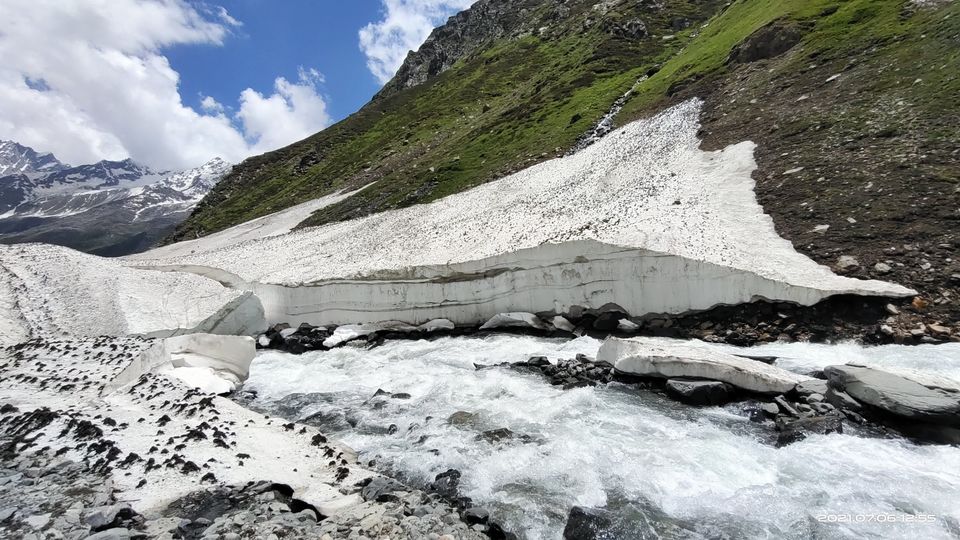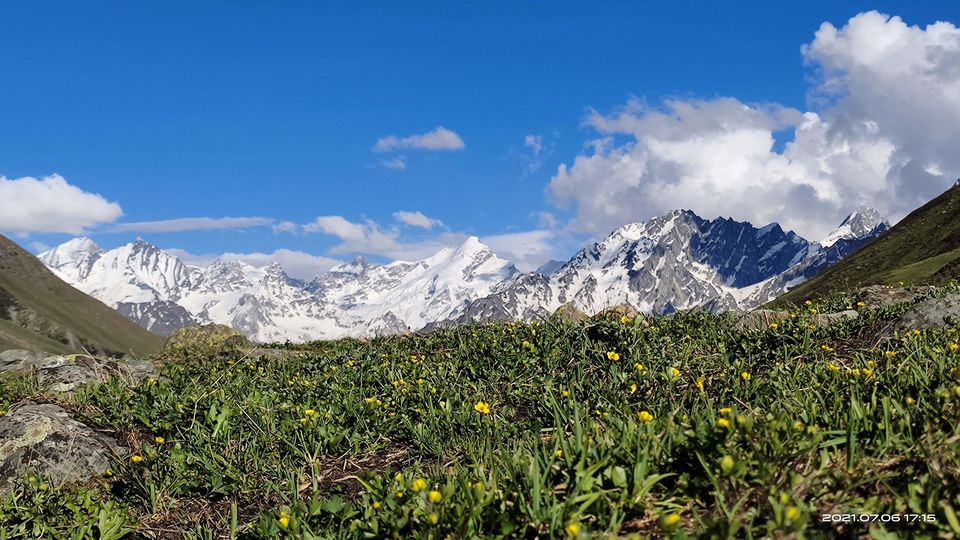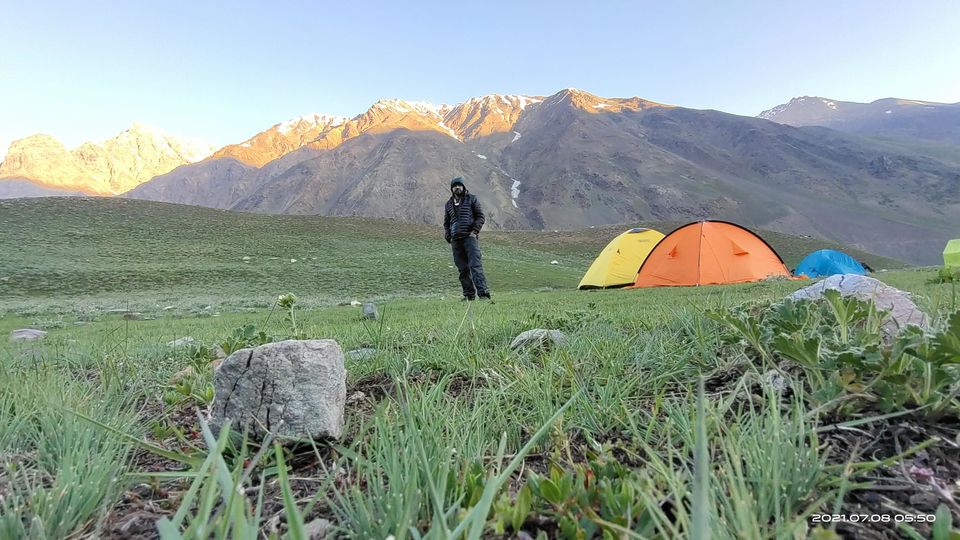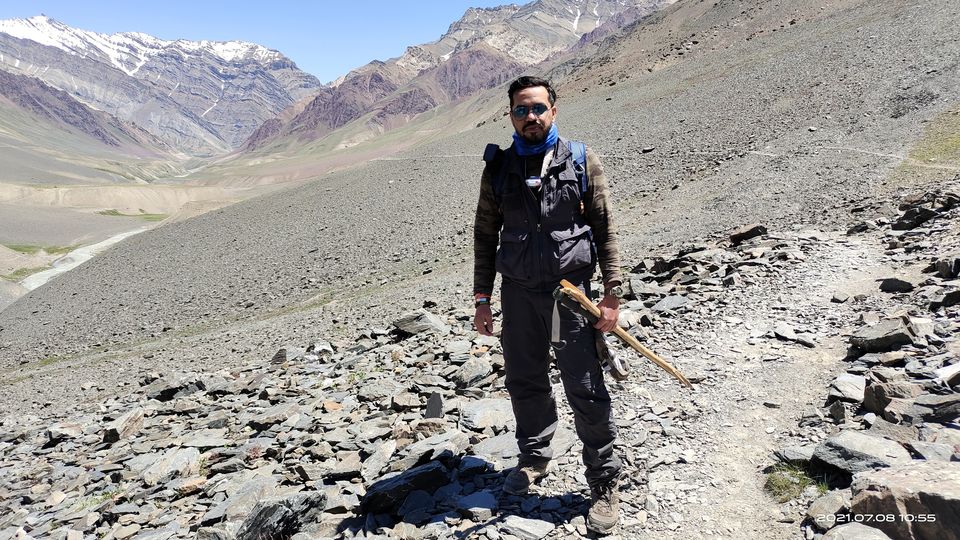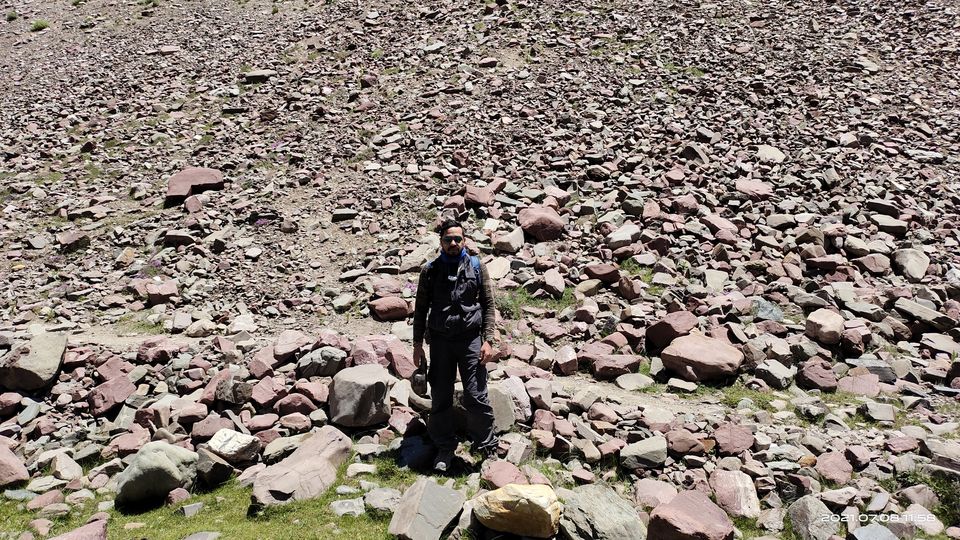 Reasons why Pin Bhaba pass trek is one of the most beautiful treks you will get Dreamy feeling at Mulling meadows, Peaceful and composed Kara campsite challenging Stream crossing towards Pushtirang the beautiful Gorgeous views from the pass,Snow shifts on the way to Bara Boulder and Barren walk of Spiti.
you burst out of this enchanting forest into a surprise you're least expecting — the grasslands of Mulling — a sight that makes you catch your breath.
For a page turner, it can't get more dramatic than this. And the drama continues day after day as you hike to Kashmir-like meadows of Karah. If ever there is a debate about one of the prettiest settings for a camp on our treks, then the grasslands of Karah would be right on top.
And the day after when you camp in the river delta of Phutsirang, it is a once in a lifetime experience. River deltas on a trek are extremely rare and here you are camping right on one.
Total trek distance is 48km, Pin Bhaba Pass Trek best time: Mid-May to September
Base Camp: Kafnu
Start point: Shiml
Endpoint: Manali
Nearest Railway Station: Shimla Railway Station
ATM: Rampur has the last ATM point before your trek begins.
"Nothing lives long, Only the earth and mountains."
Day 1 : You can start your journey, Drive from Shimla to Kafnu.
Drive Distance: 201.2 km it will take around 6 -7 hours from Shimla to reach kafnu.
Cost will be around Approx. Rs.8,500/- for a Bolero or any other vehicle if you rent one.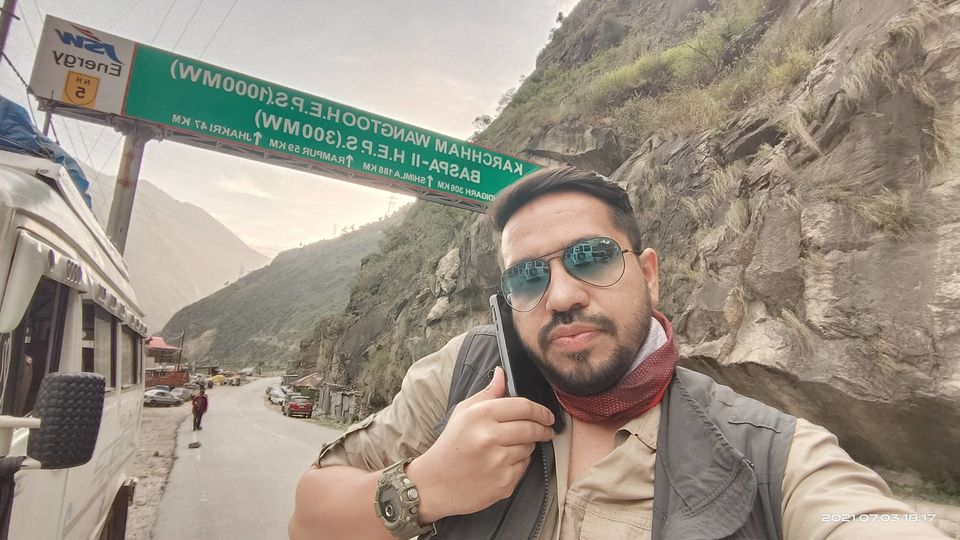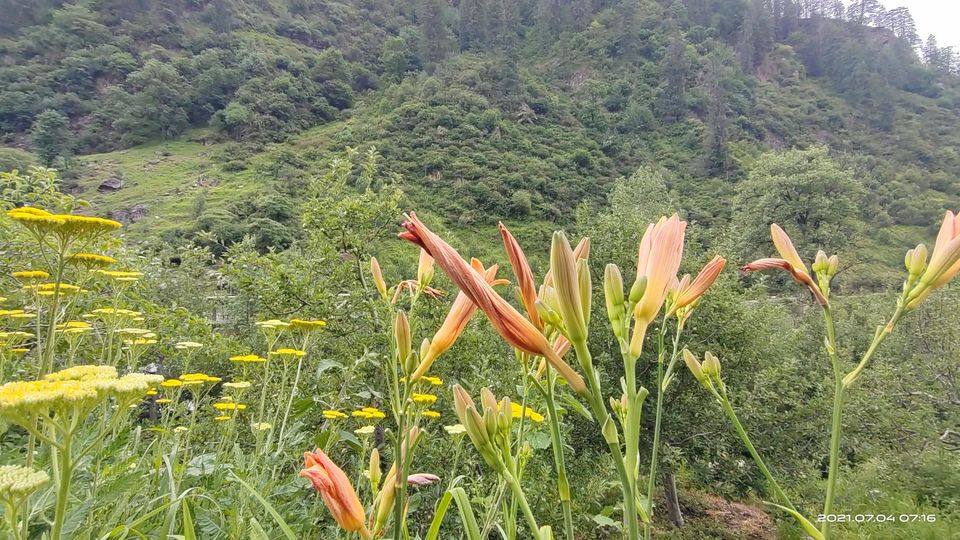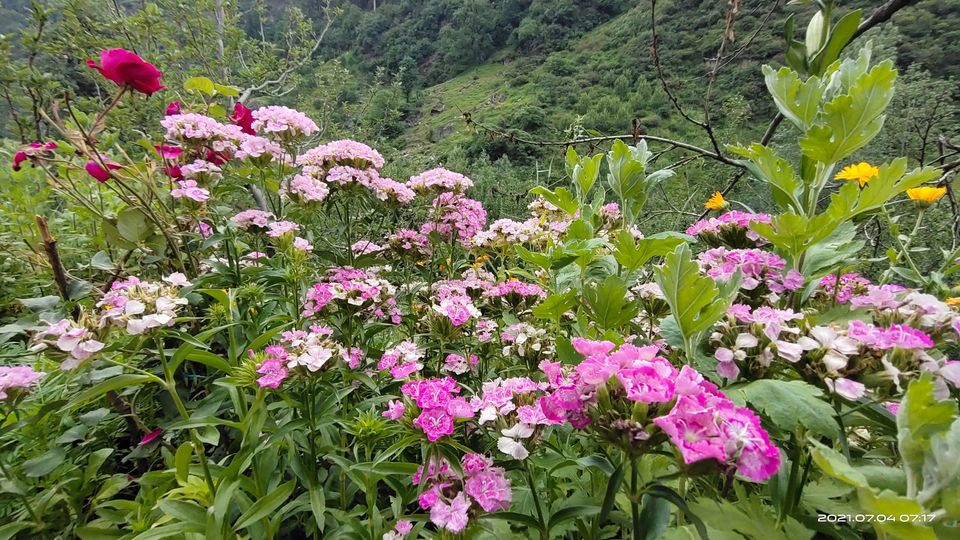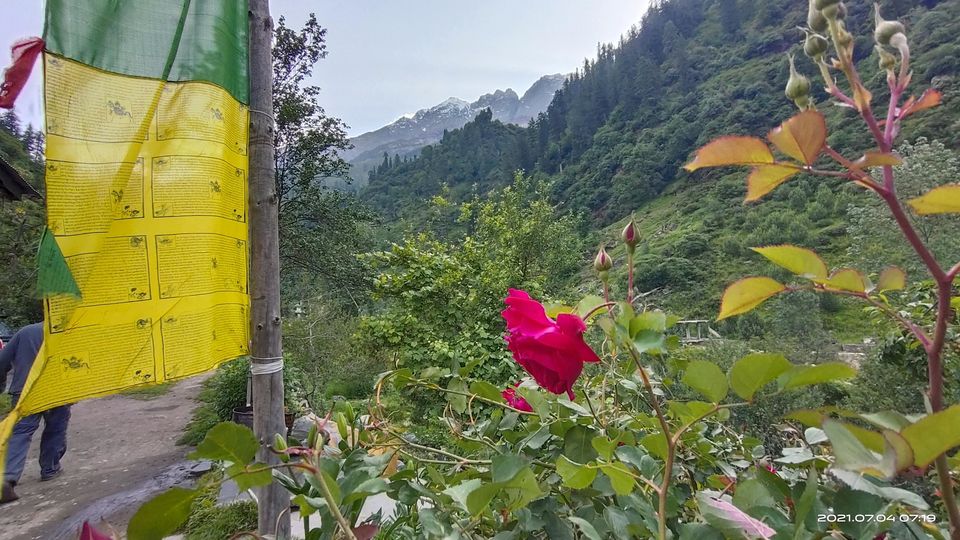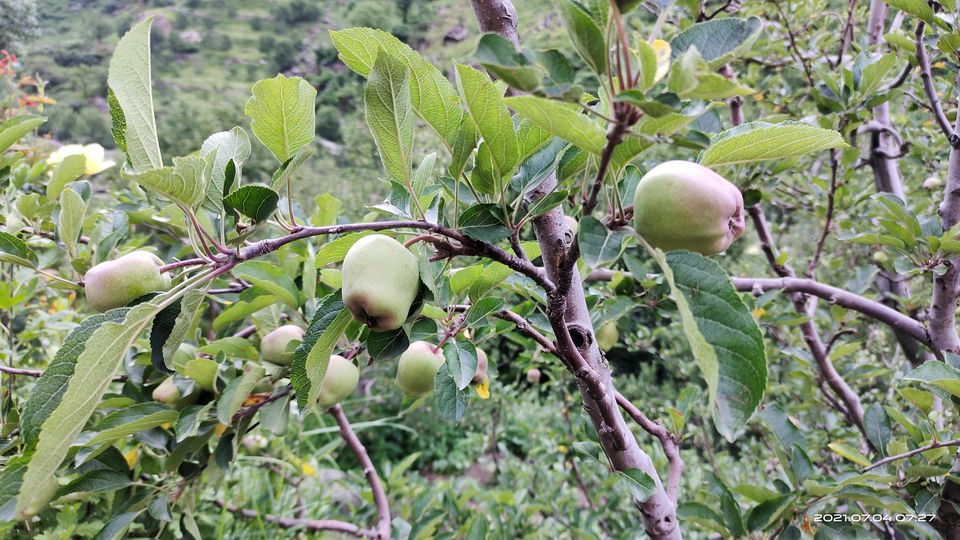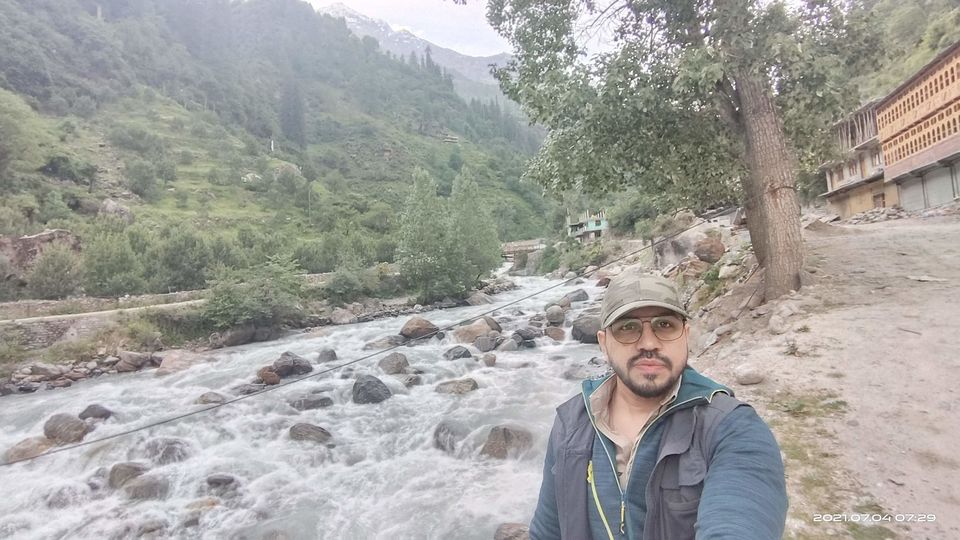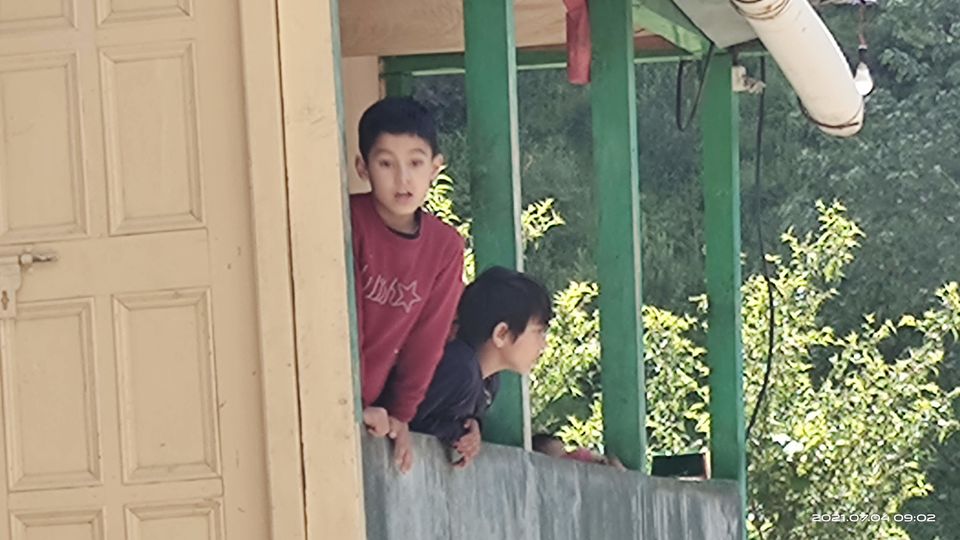 Day 2: Trek from Kafnu to Mulling
Mulling is a well-known campsite among trekkers exploring the area. This can be regarded as the warm up for the forthcoming challenging sections. Surrounded by tall trees.
Trek distance from kafnu to mulling is around 11.3 km which will be take 8 hr. depend on your walking speed,Altitude gain: 7,878 ft to 10,637 ft Trek type: Moderate. Easy walk on motor road for 2.65 km followed by 4.5 km ascent. Level walk for about 1 km then ascend all the way to Mulling.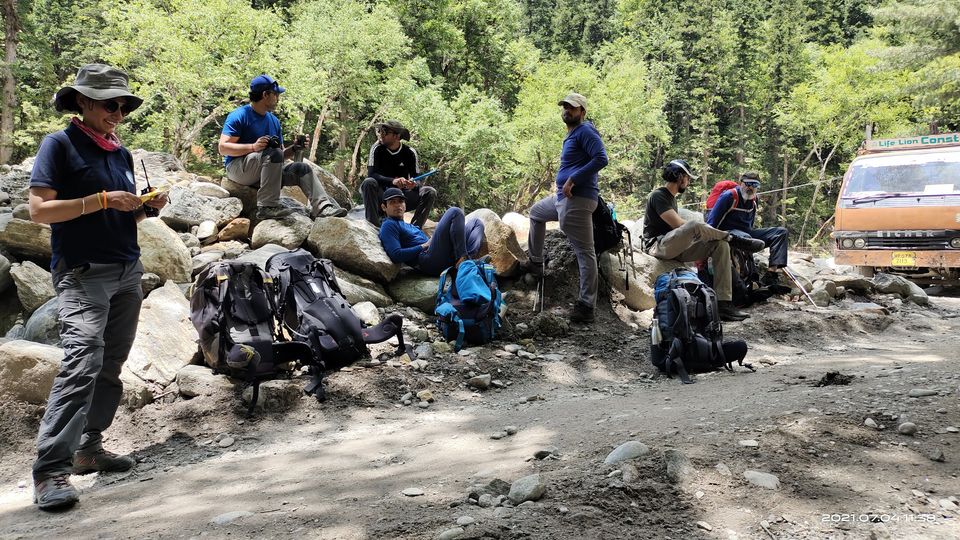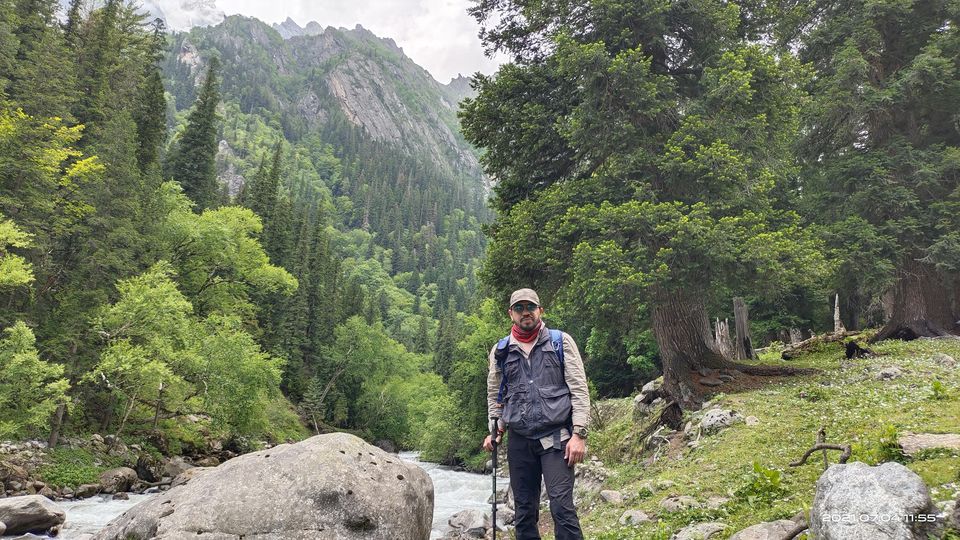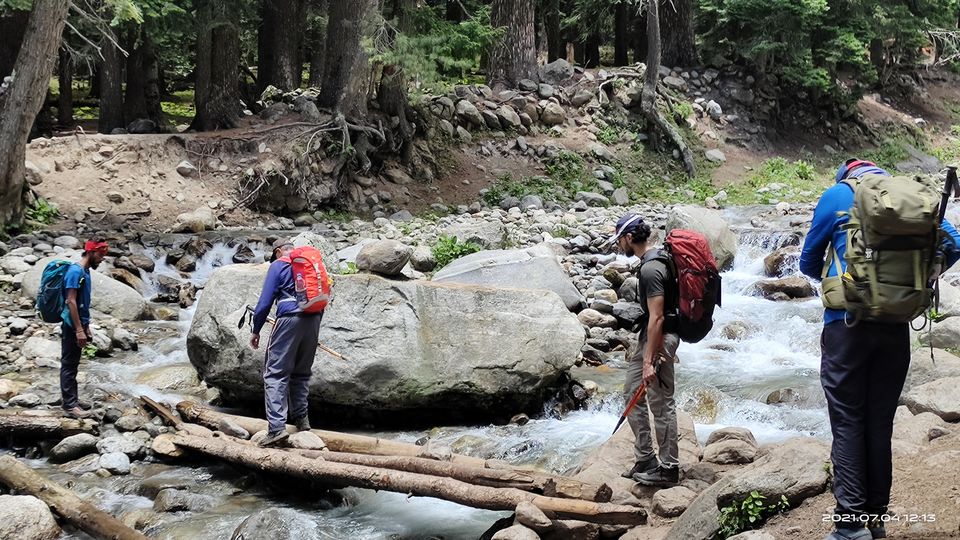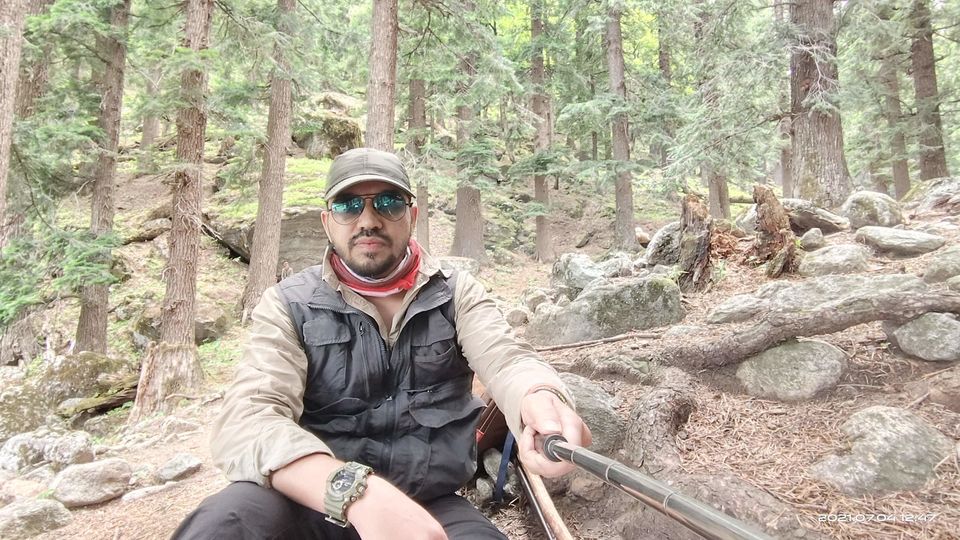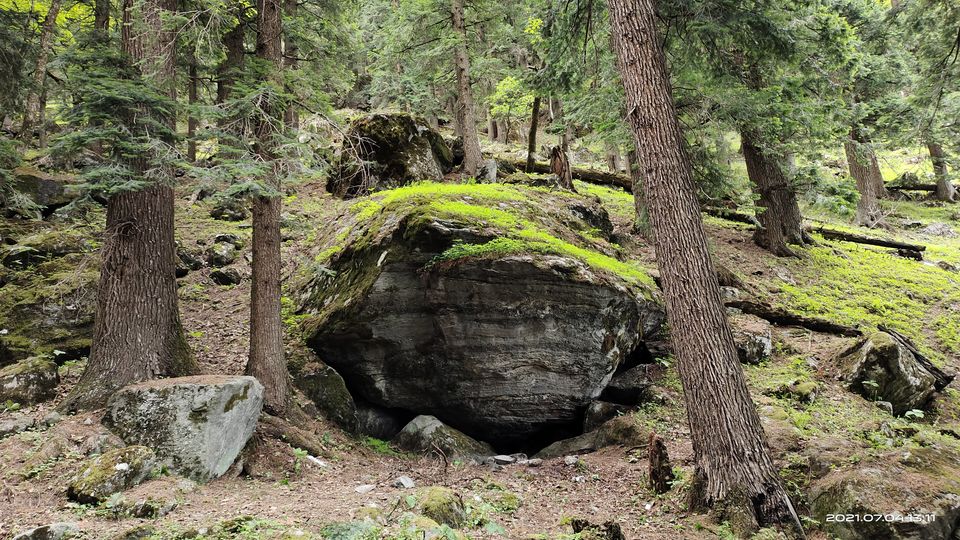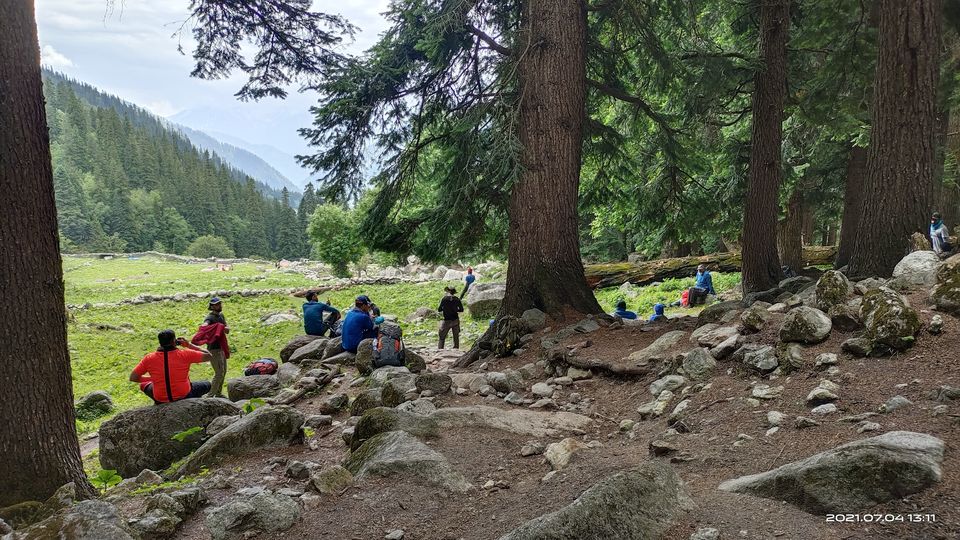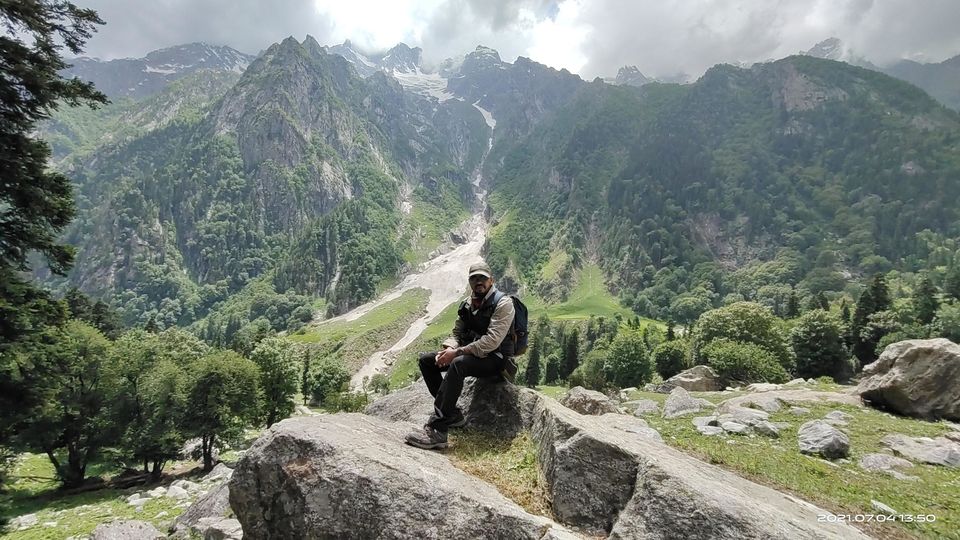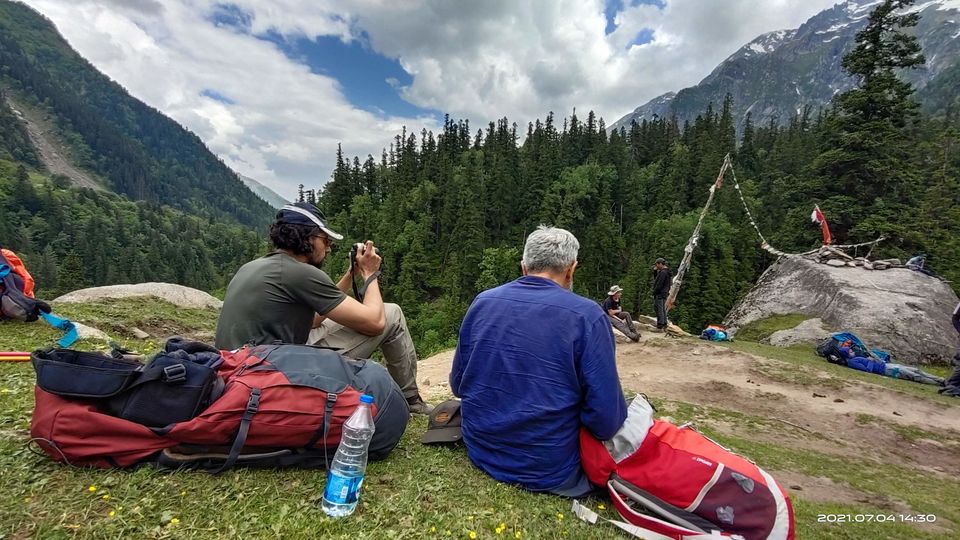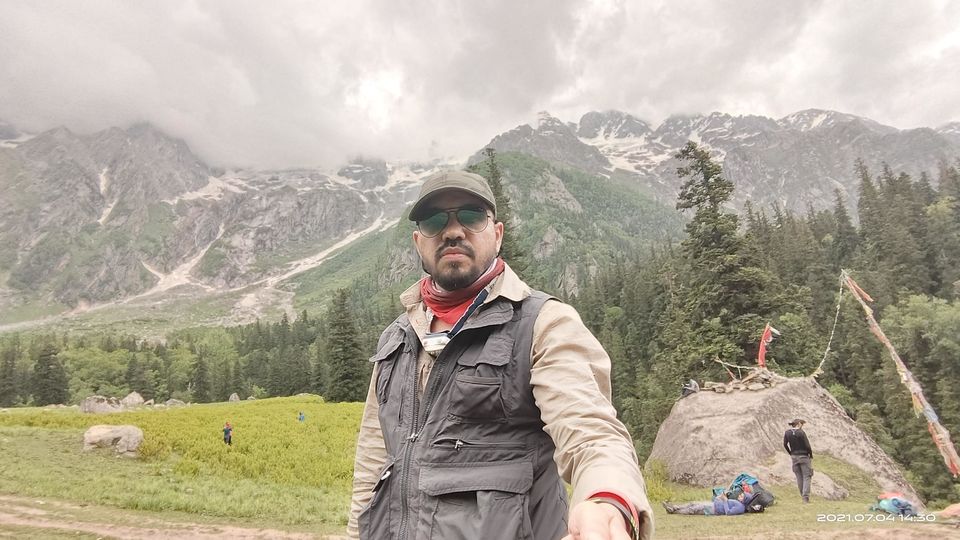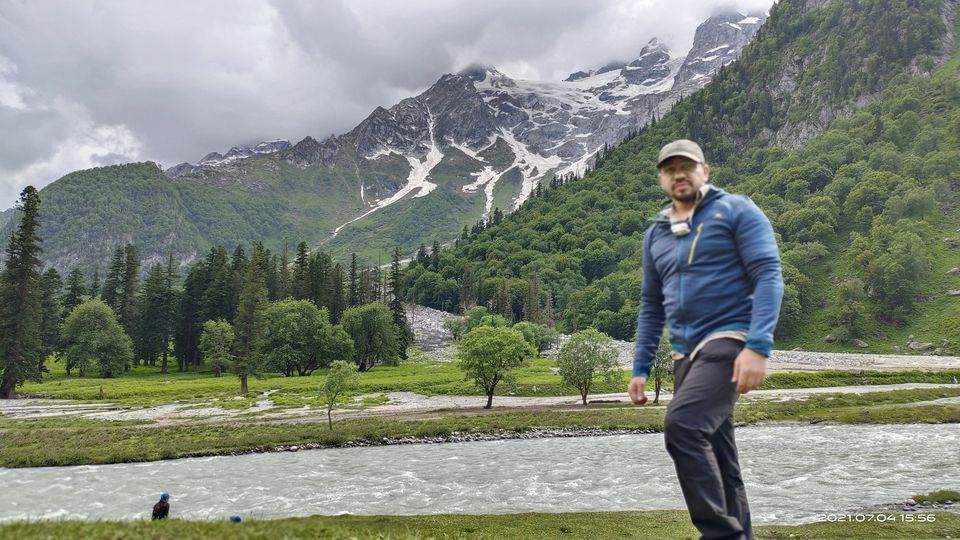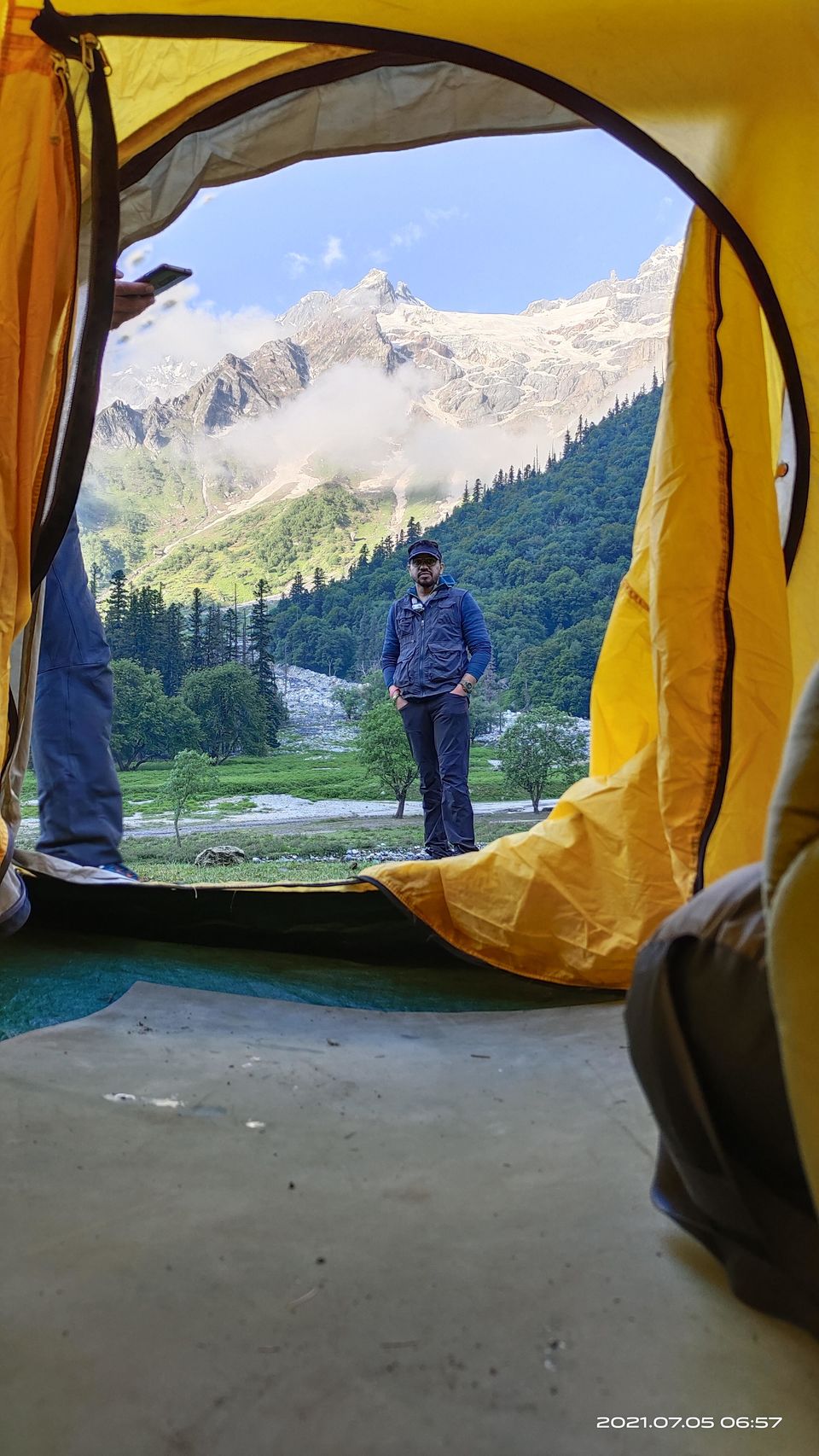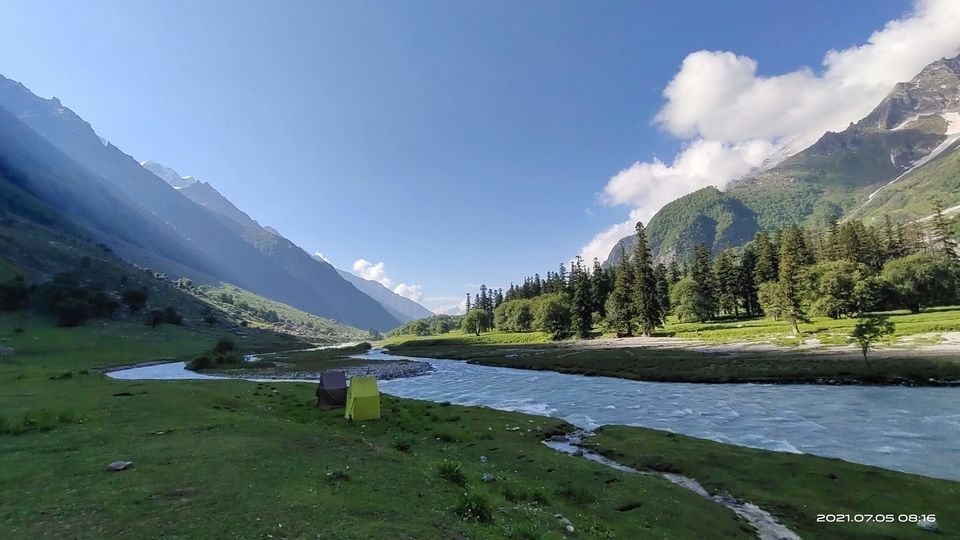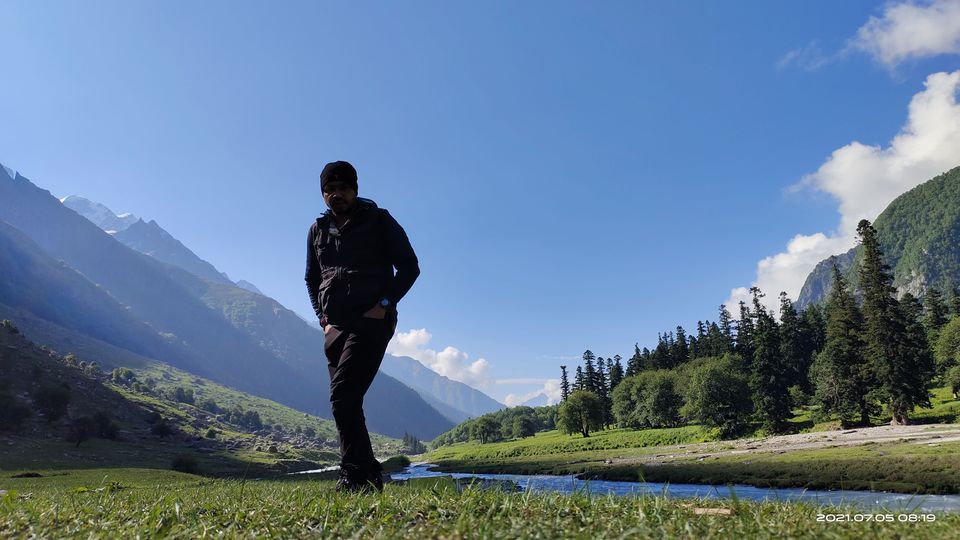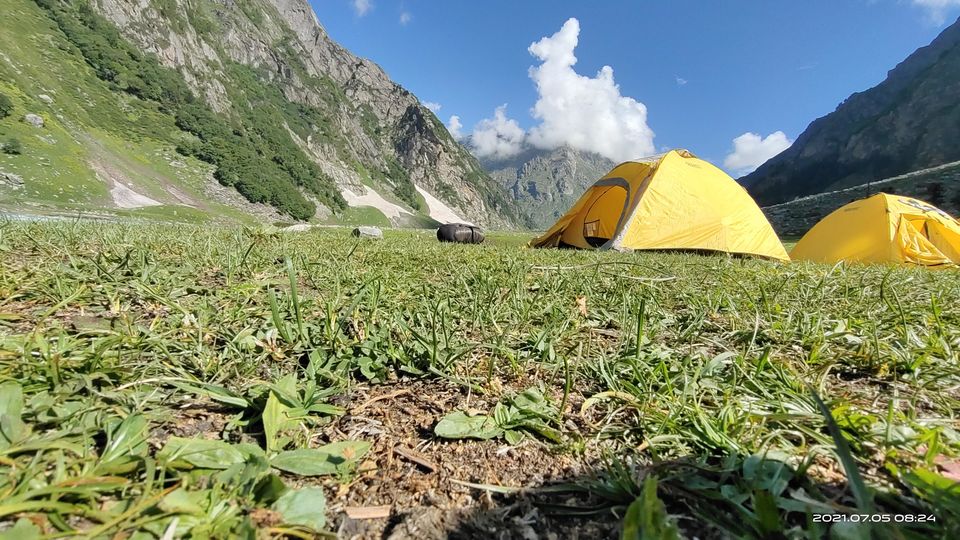 Day 3: Trek from Mulling to Karah
The way to it is full of obstacles in the form of river crossings that have to be negotiated via natural bridges. It is not uncommon to find local shepherds grazing their cattle in the area. The people are quite friendly and readily interact with tourists, telling them about their life in the Himalayas.
Trek Distance from Mulling to Karah is around 6.03 km , Duration: 5 hours
Altitude gain: 10,637 ft to 11,653 ft
Trek type: Moderate. Gradual ascent for 3.3 km followed by 1.5 km of steep ascent, easing off at last 1.2 km.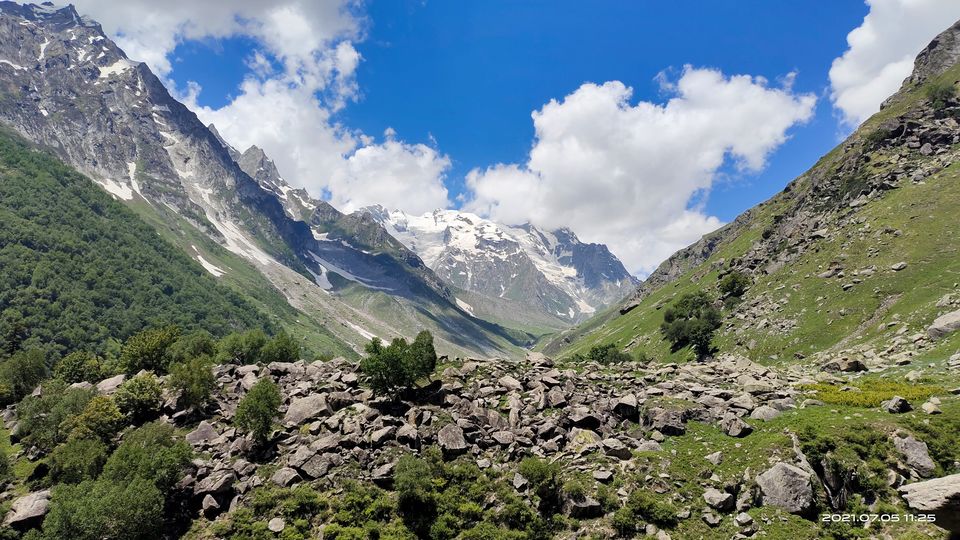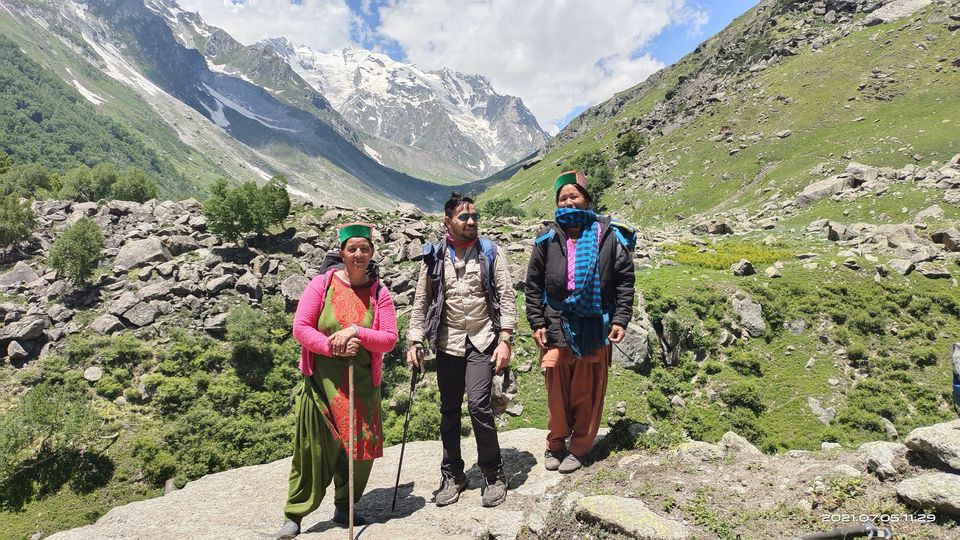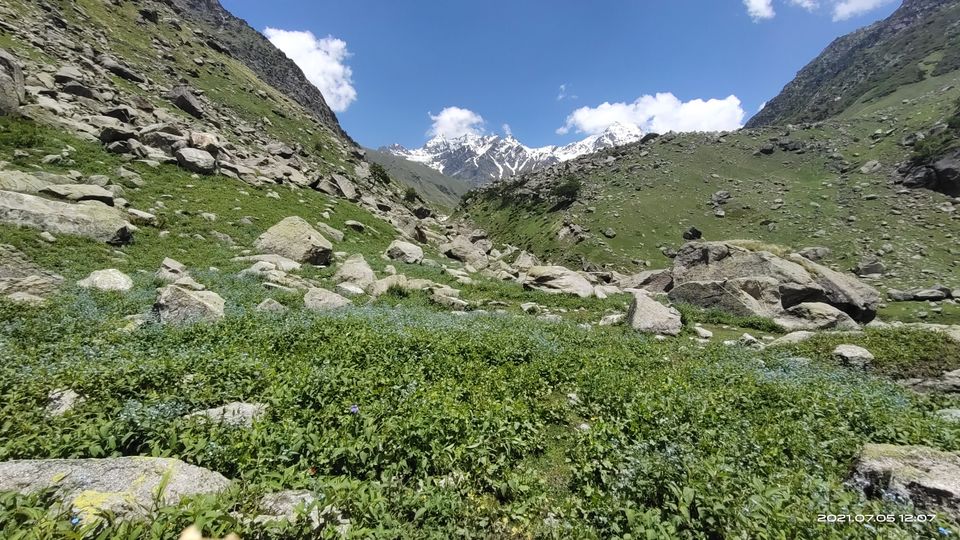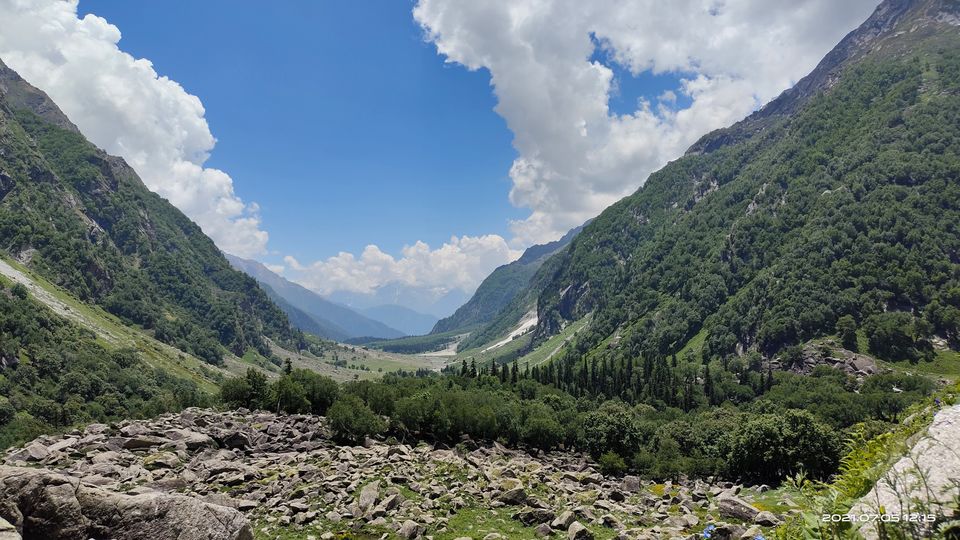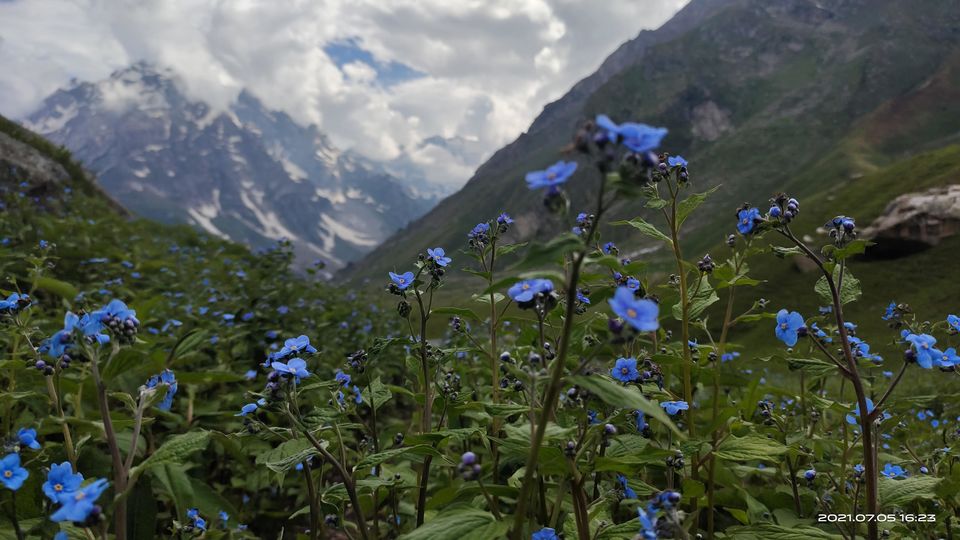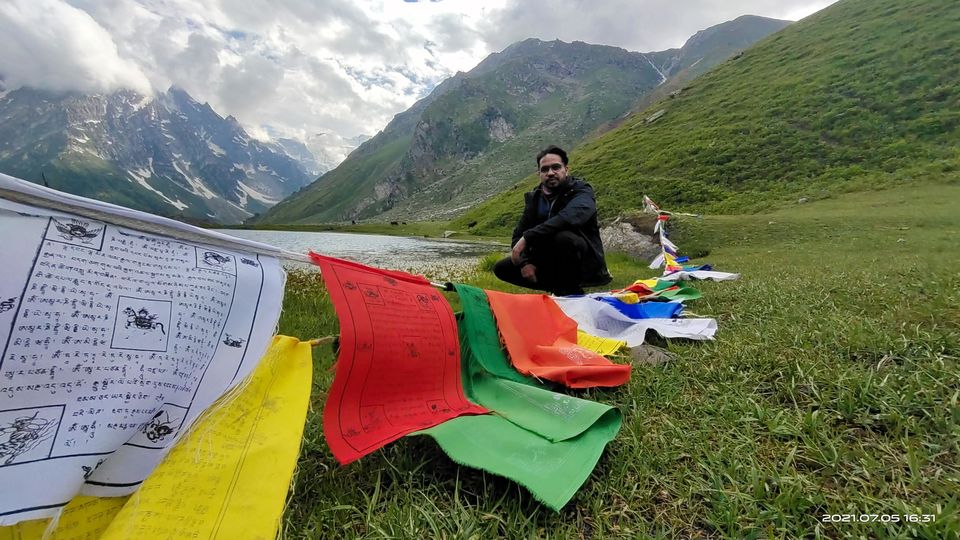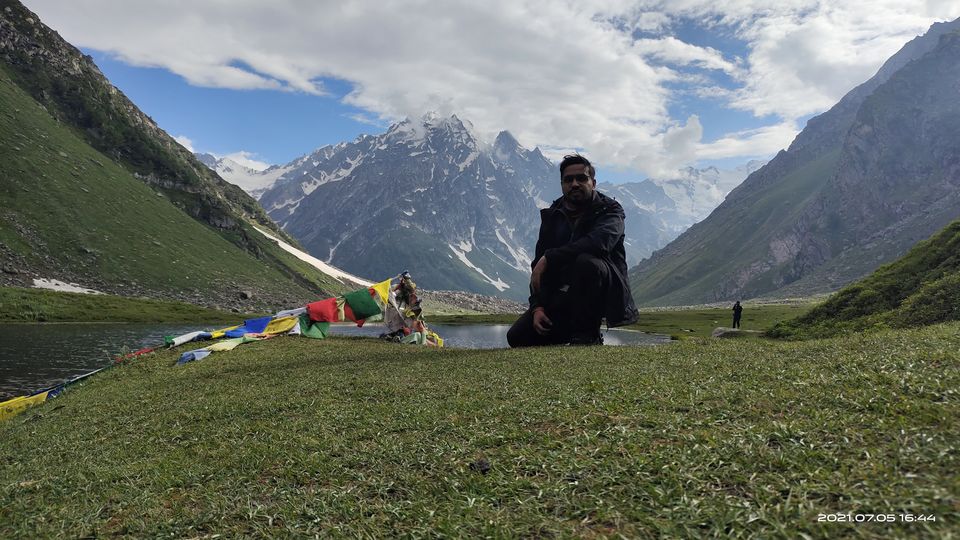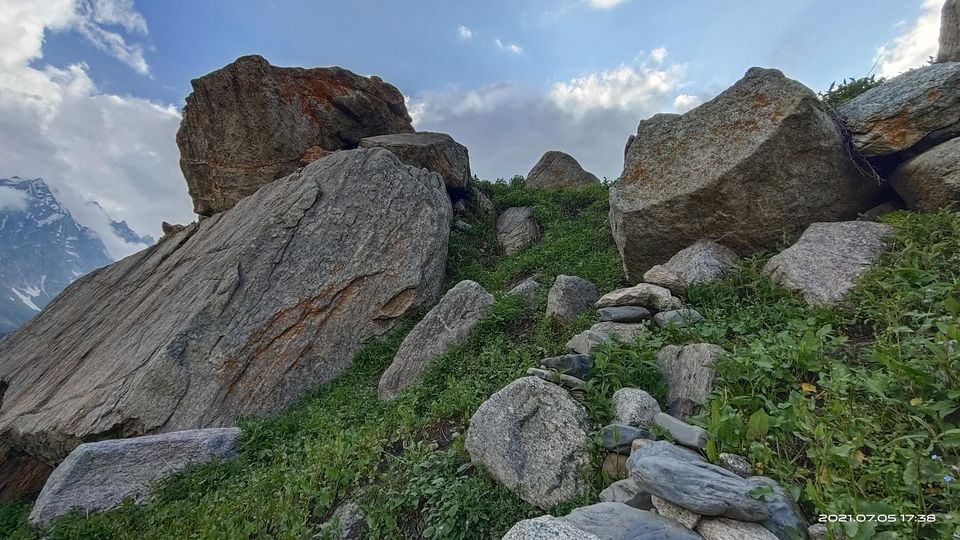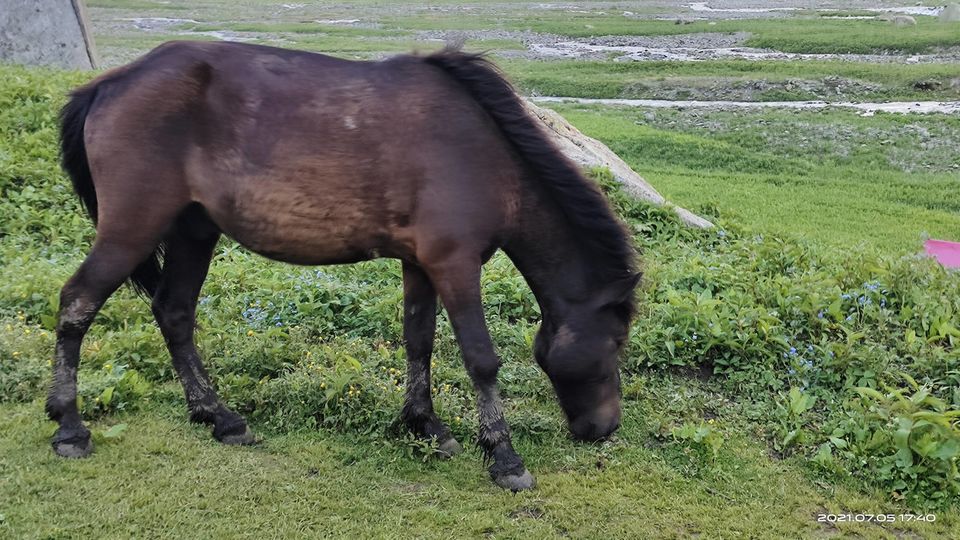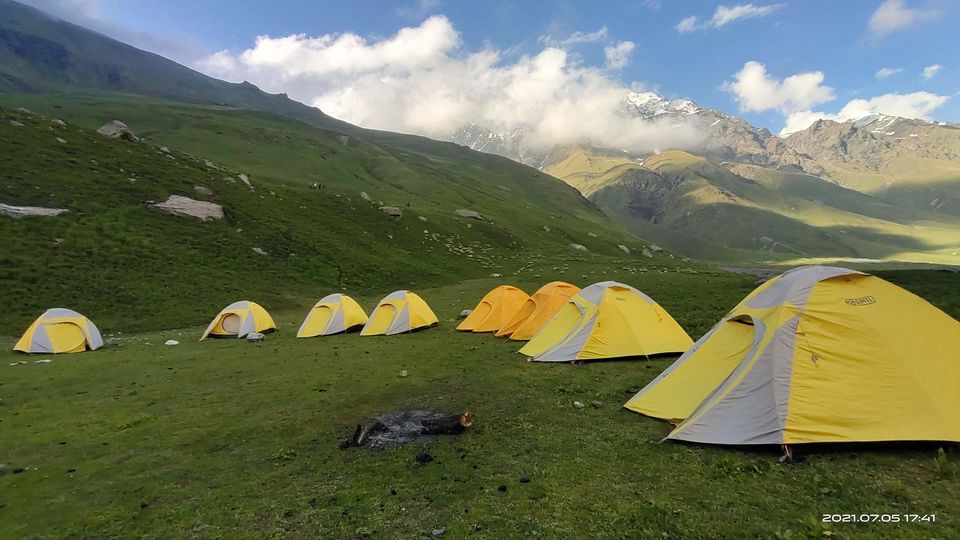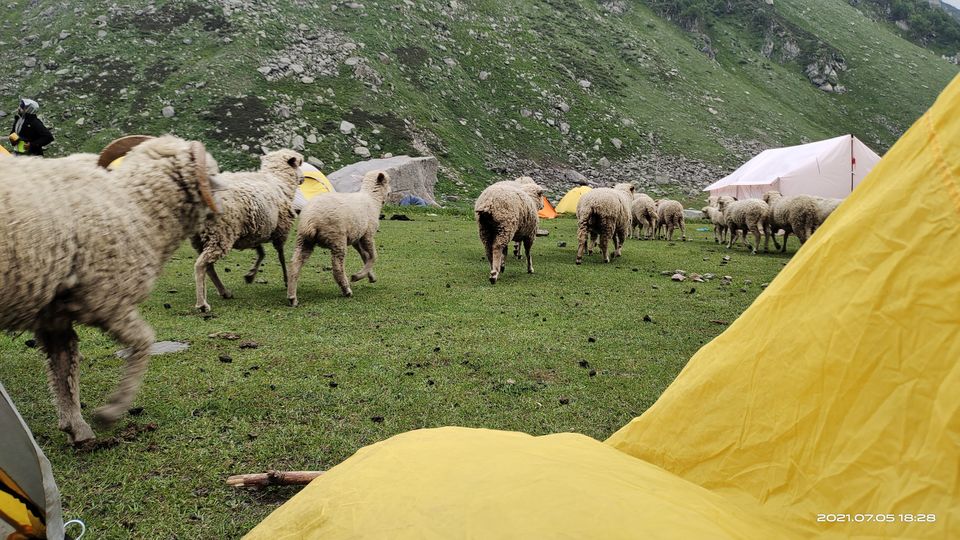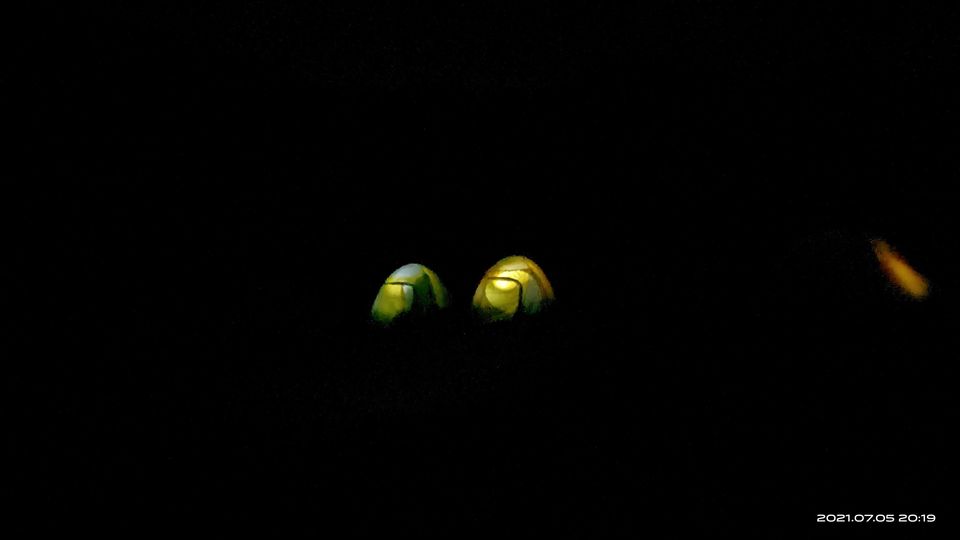 Day 4: Trek from Karah to Phutsirang
Phustirang is about 450 metres above Kara, and the higher you go, the thinner the vegetation gets.
Trek Distance from Karah to Phutsirang 4.9 km | Duration: 4 hours
Altitude Gain: 11,653 ft to 13,474 ft
Trek type: Trek type: Moderate. Steep ascent throughout.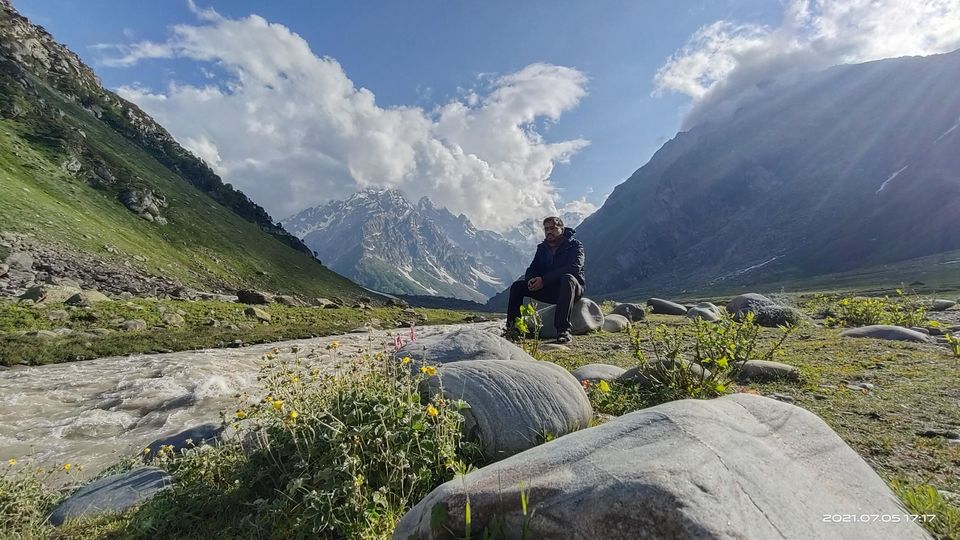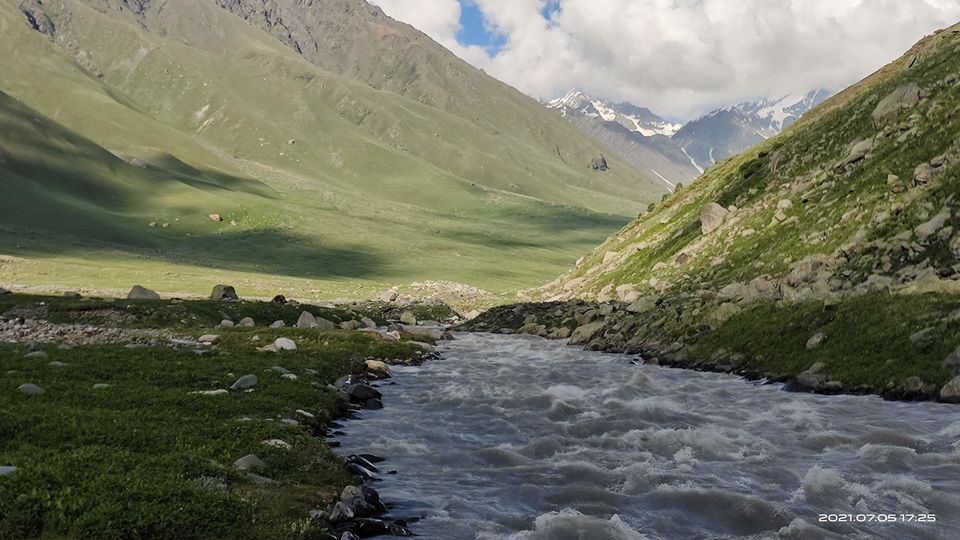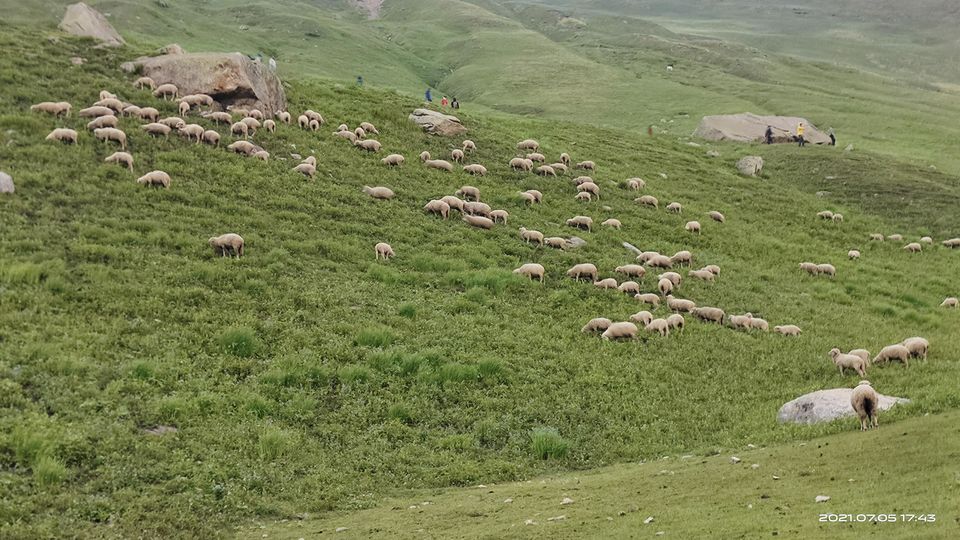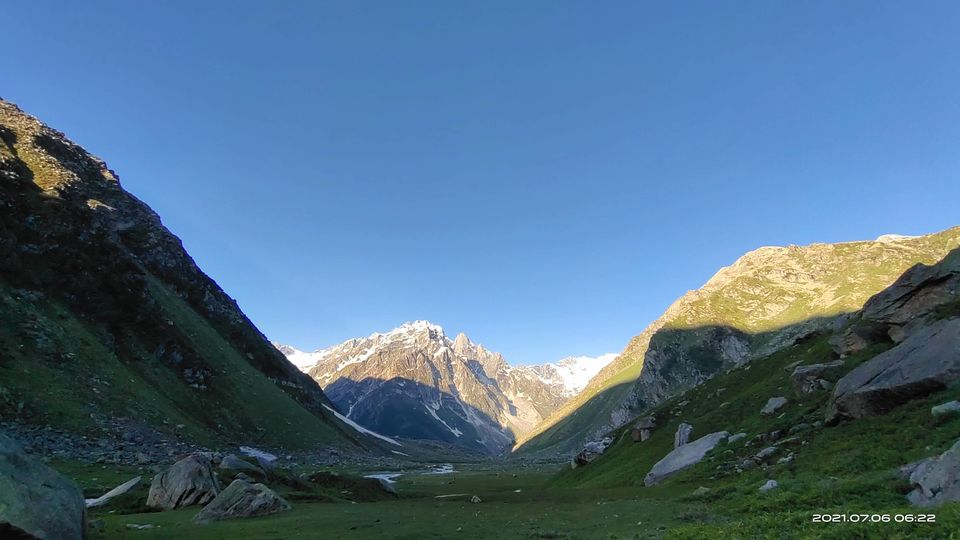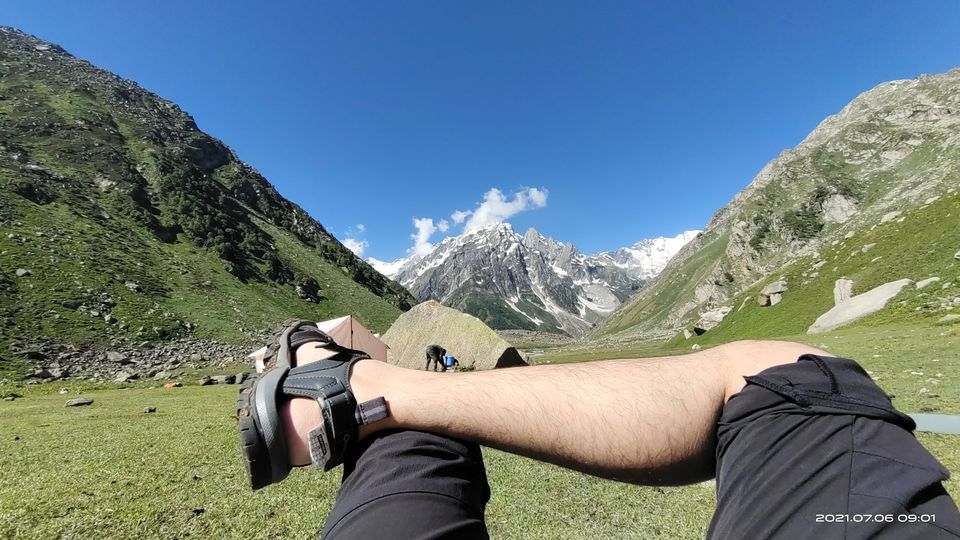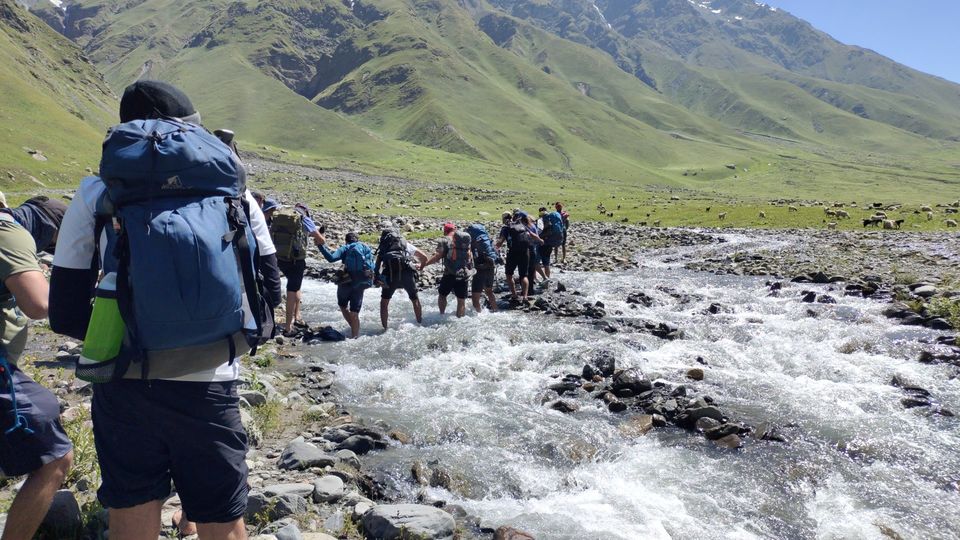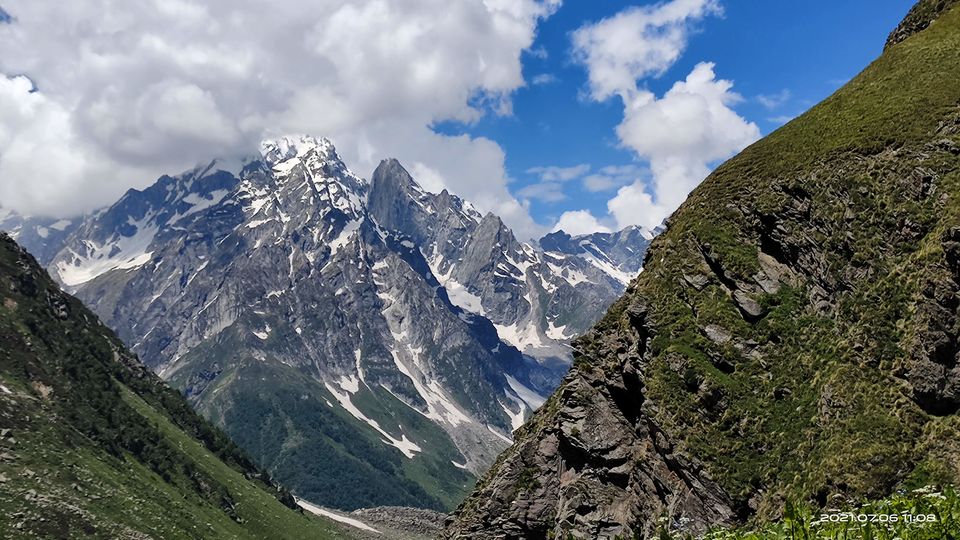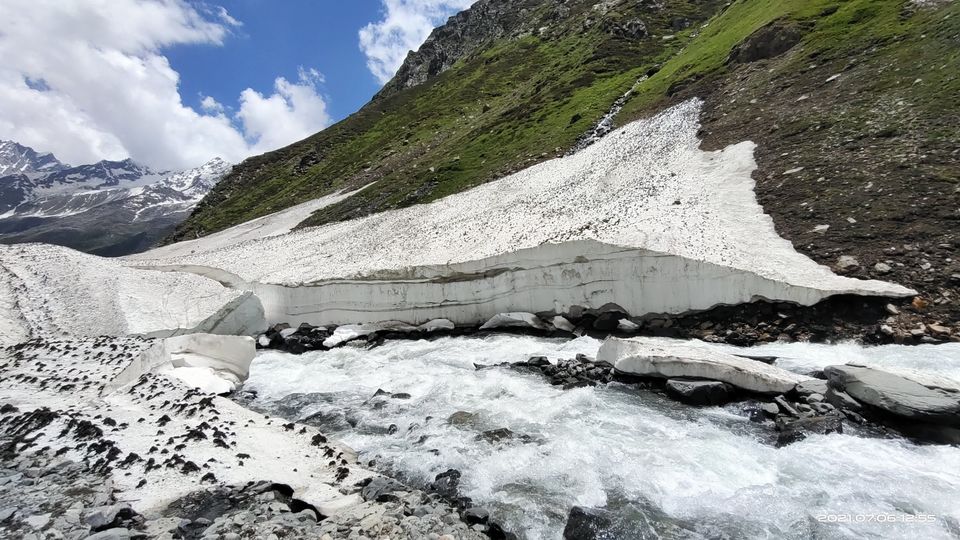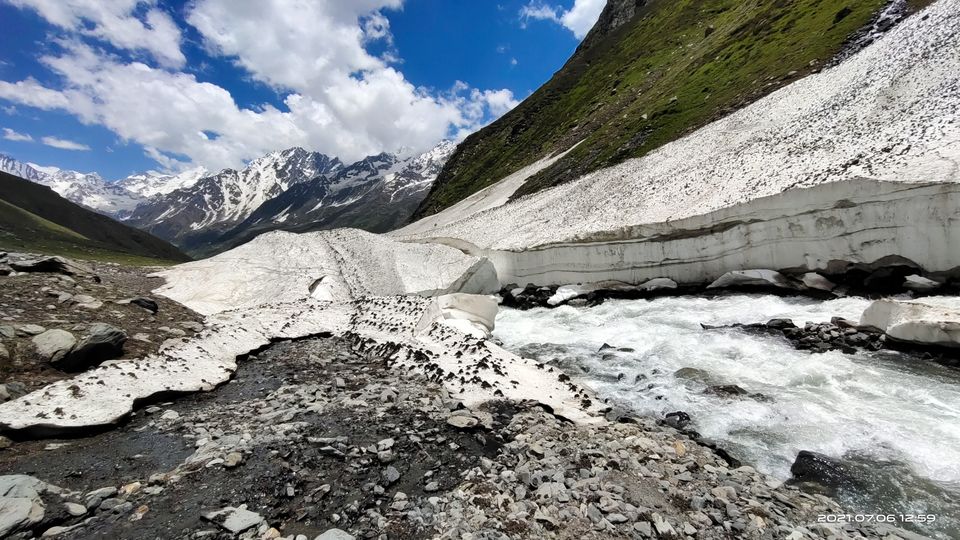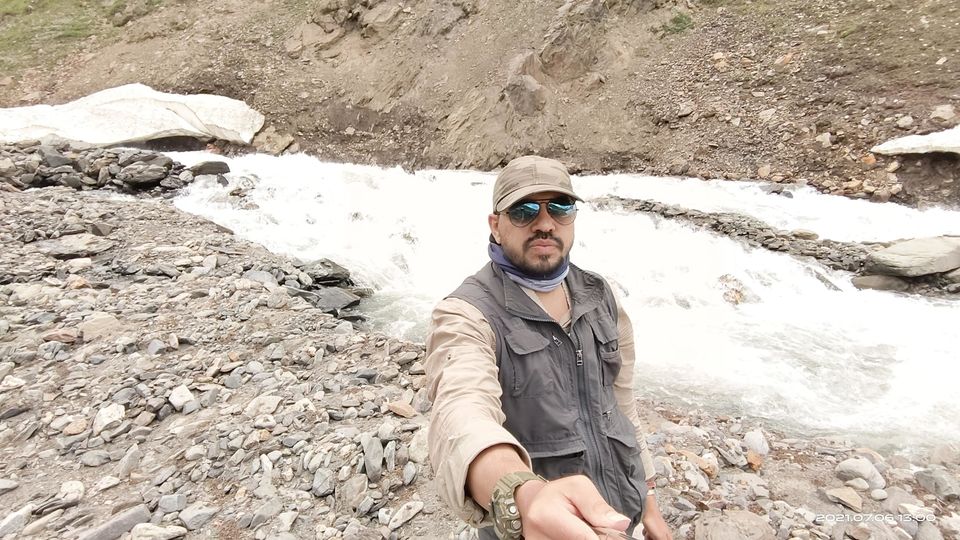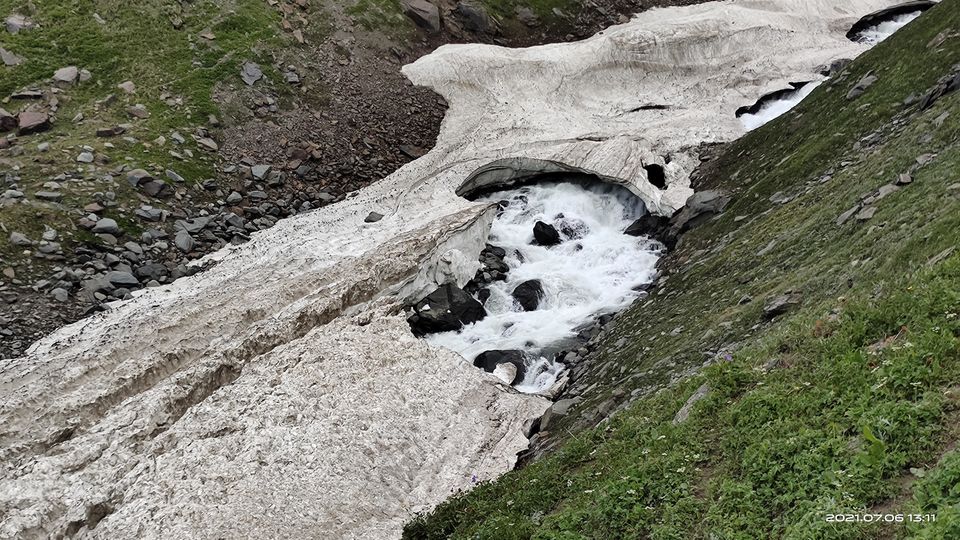 Day 5: Acclimatisation and rest day at Phutsirang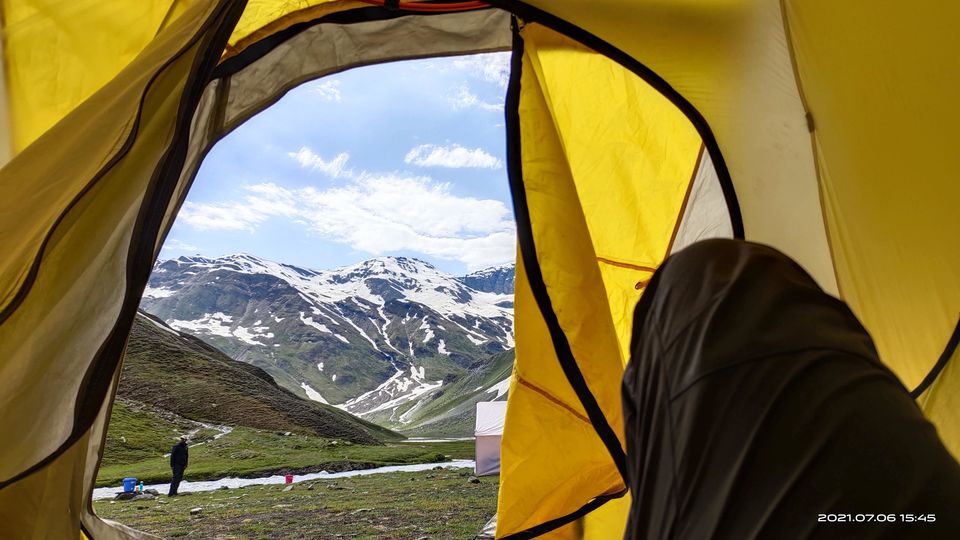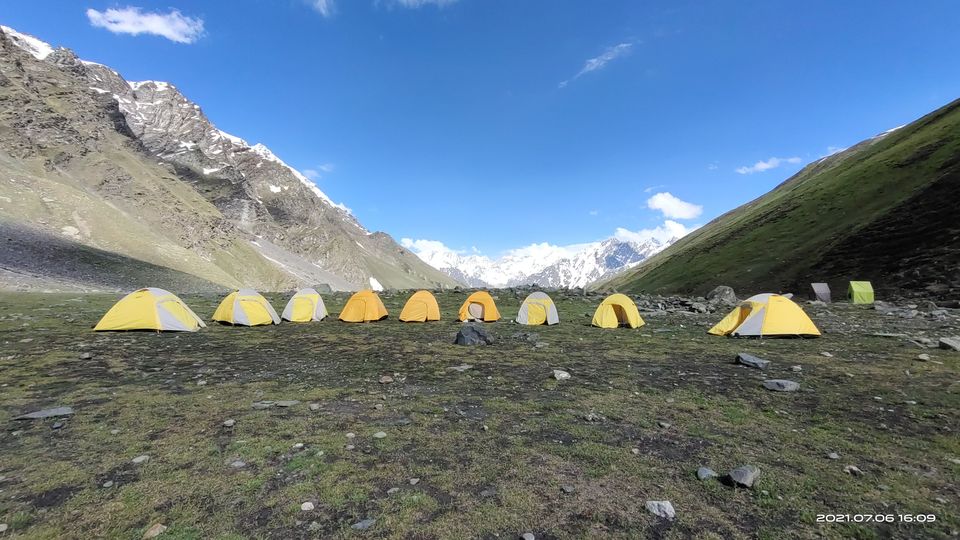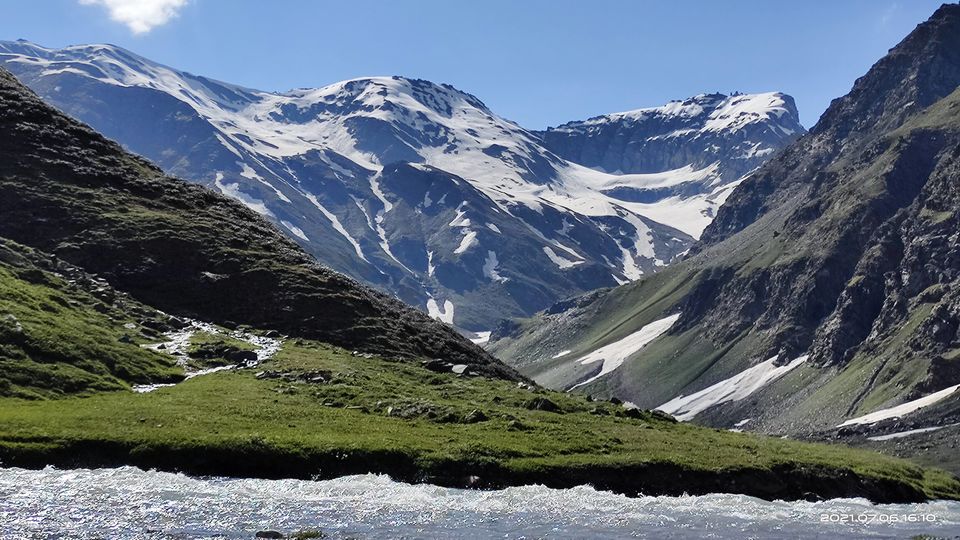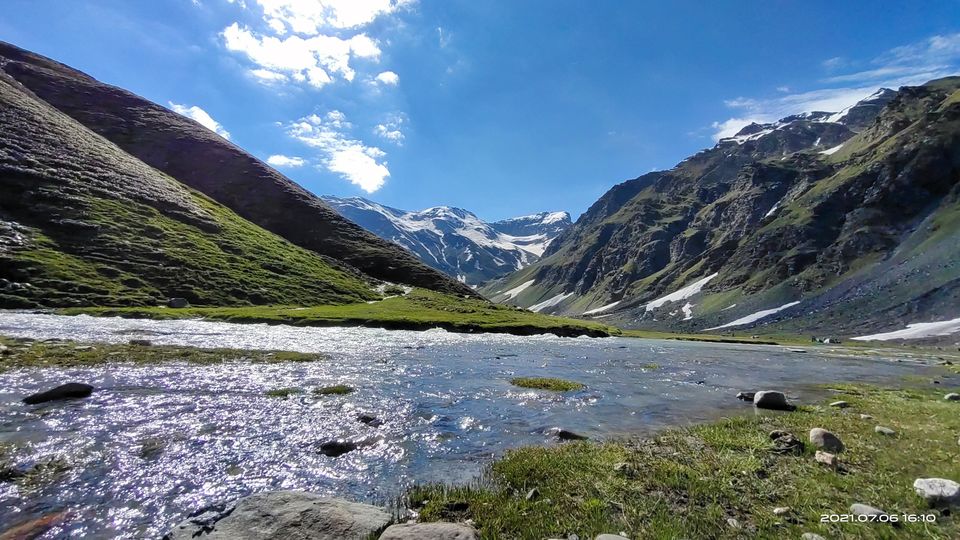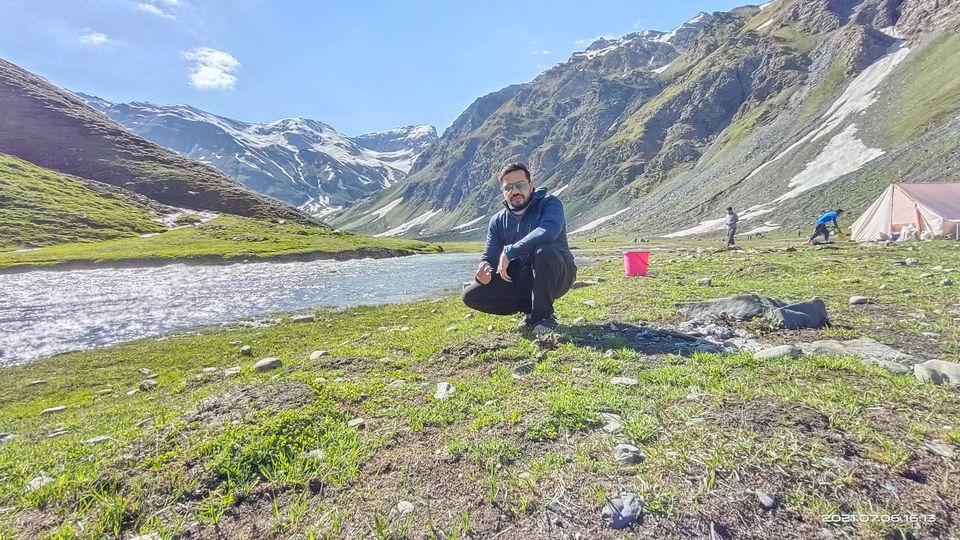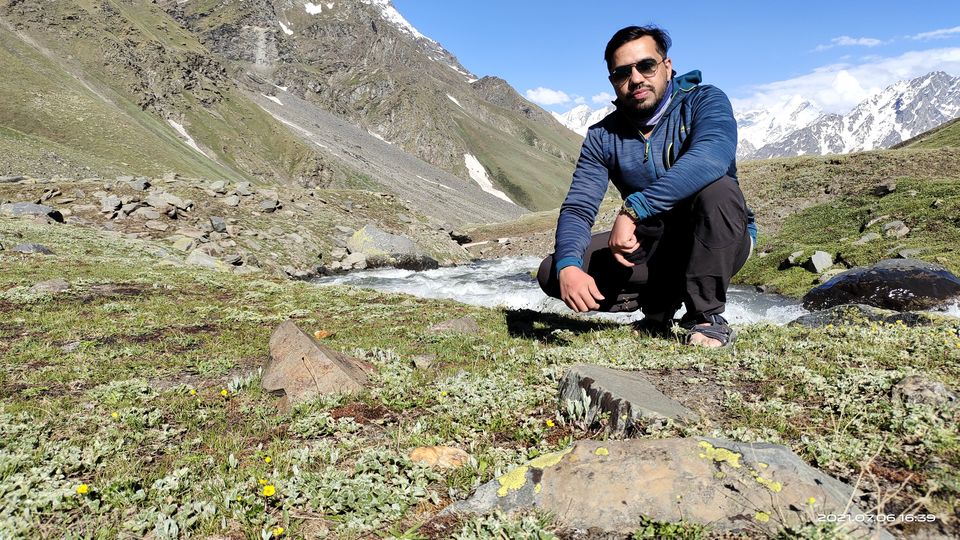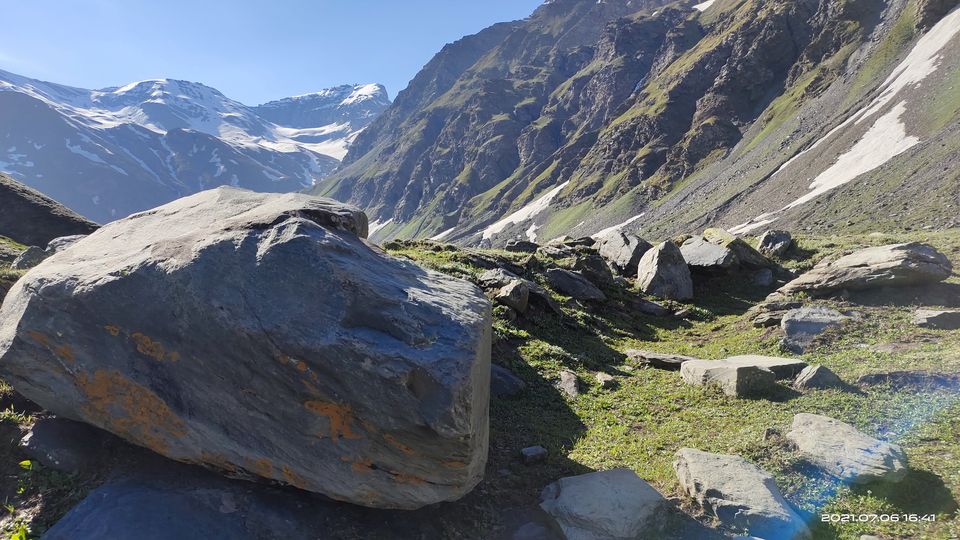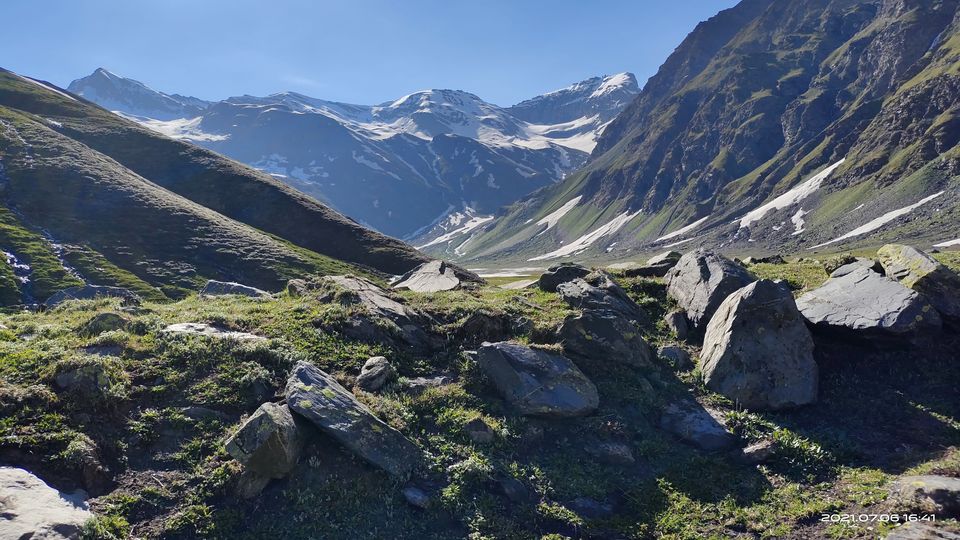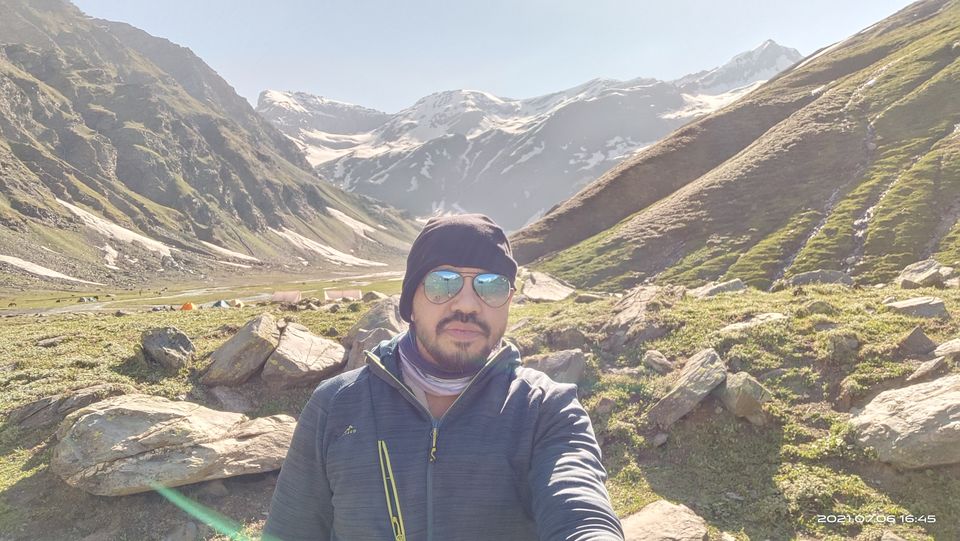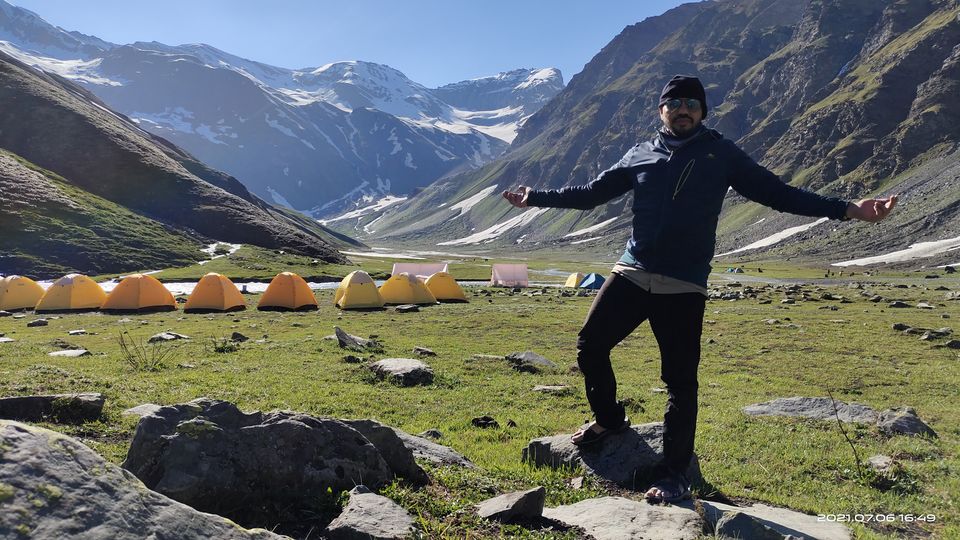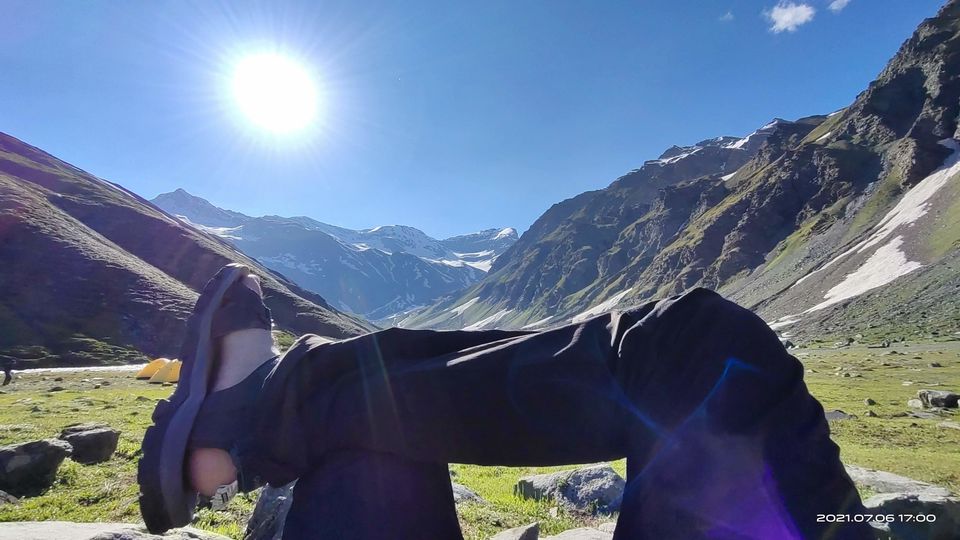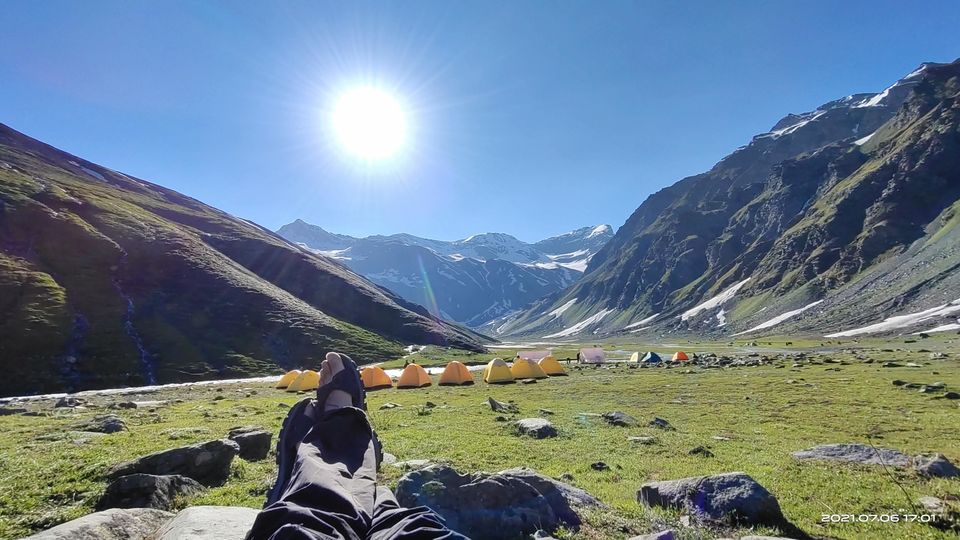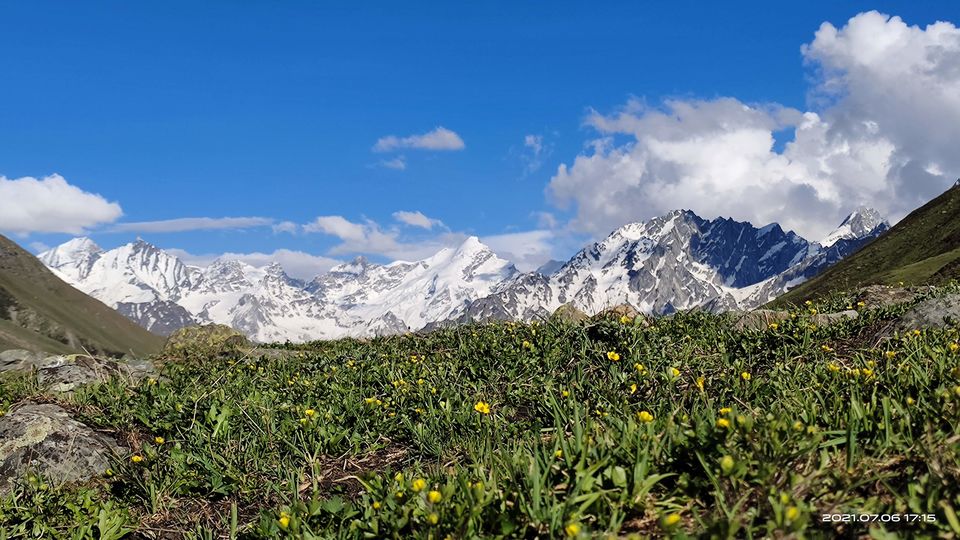 Day 6: Trek from Phutsirang to Mangrungse via Pin Bhaba Pass
Reaching the summit of Bhabha Pass is a unique feeling, which cannot be expressed in words. To understand it, I guess you have to be there and experience the emotion and sensation it generates. But, before arriving at the pass, you will have to navigate a difficult path, laden with snow. Every step, taken towards the pass, and every hardship, endured in reaching it, is rewarded by stunning images of the Pin and Bhabha Valleys.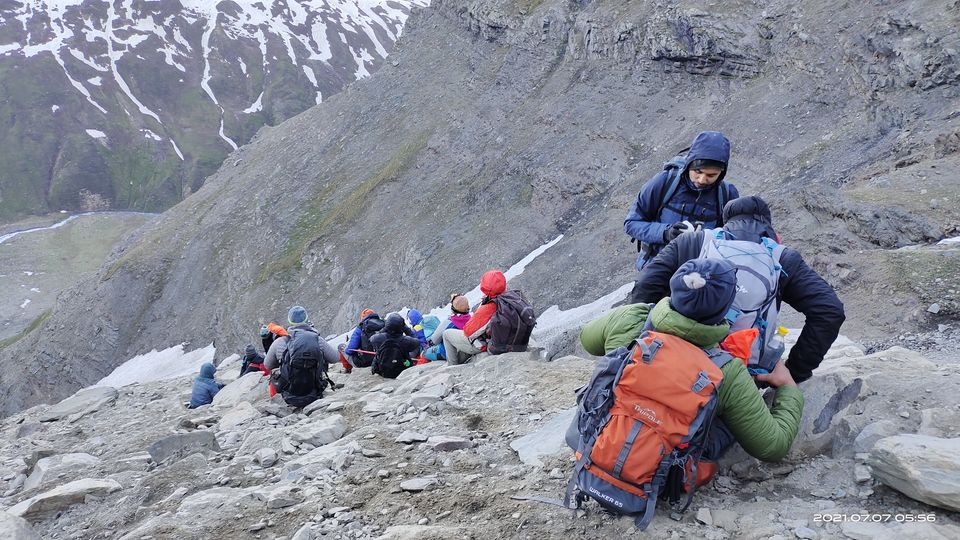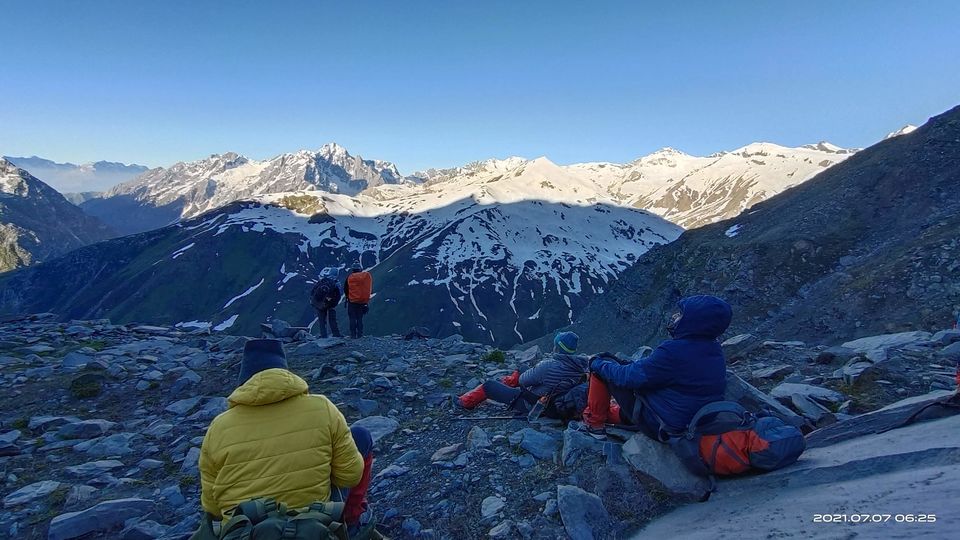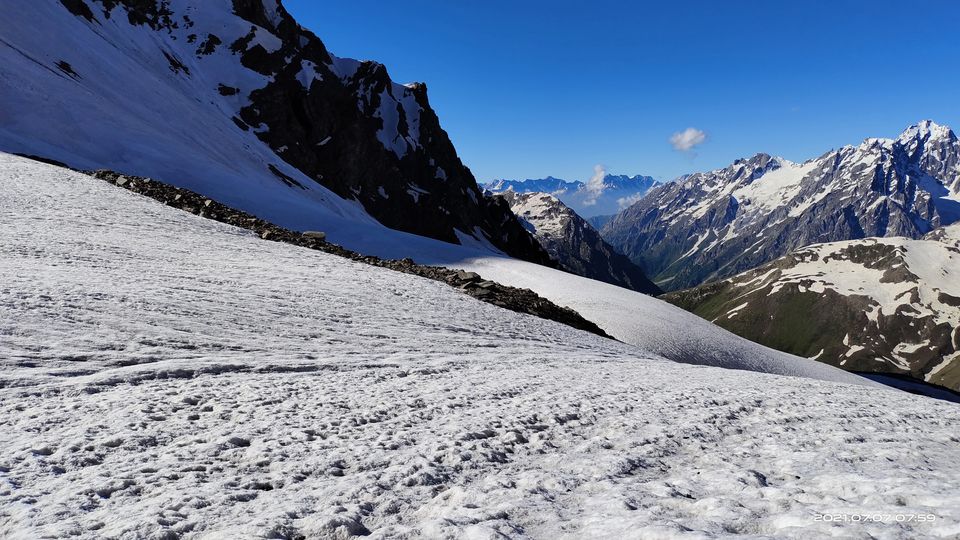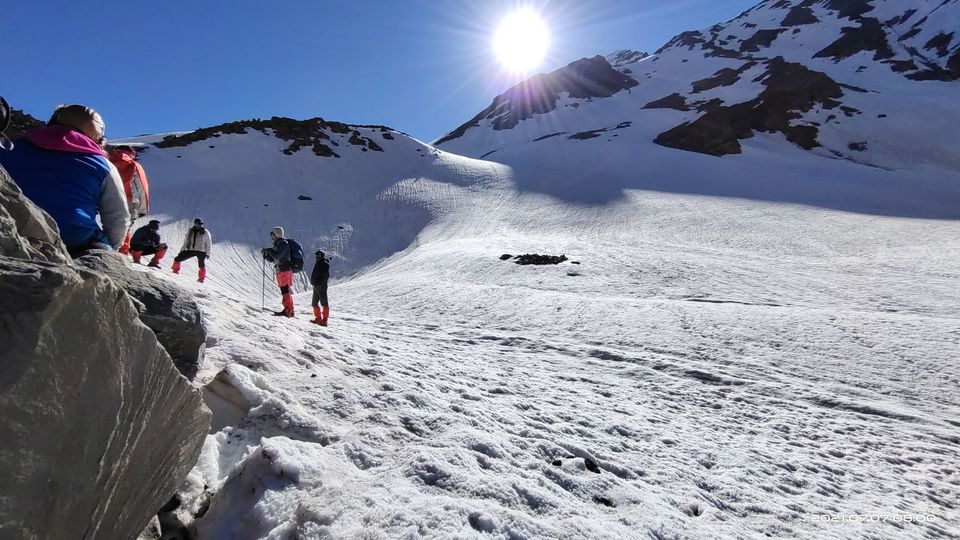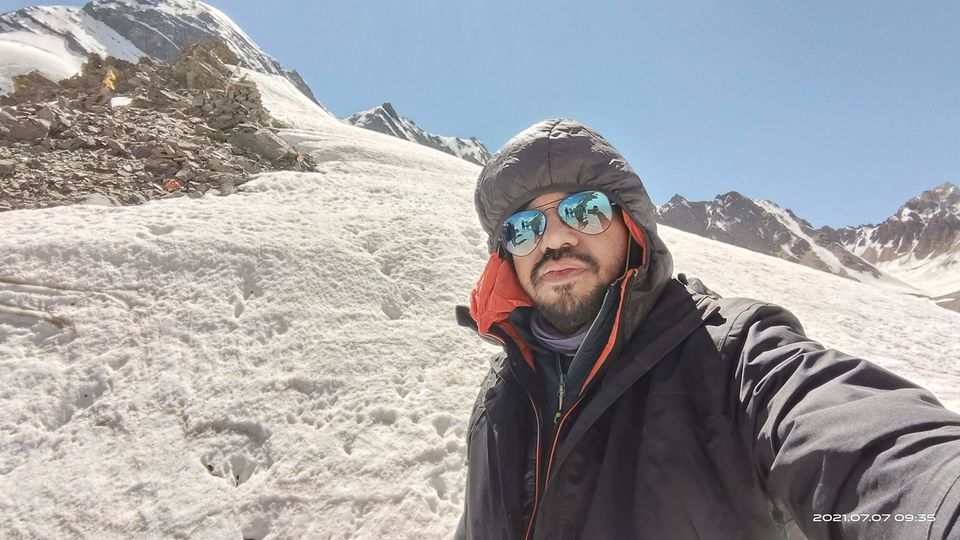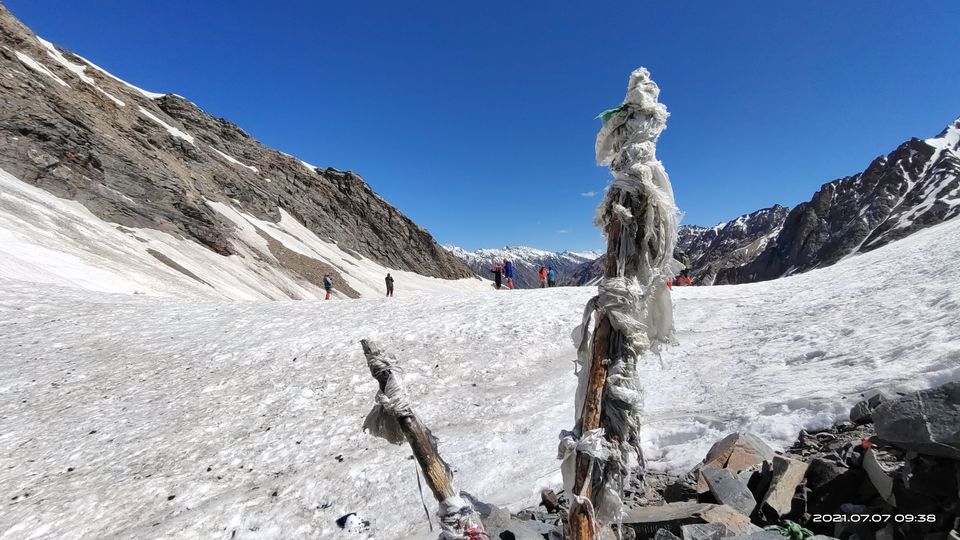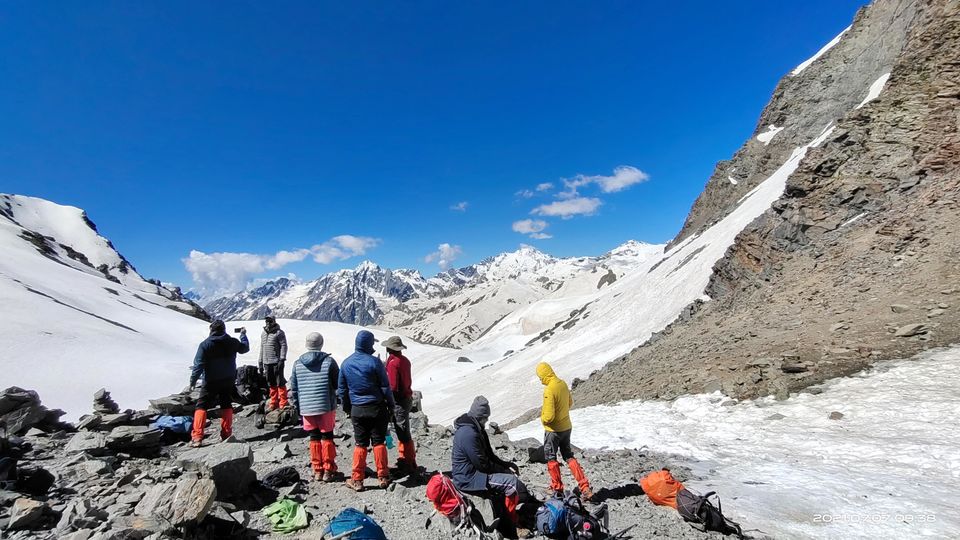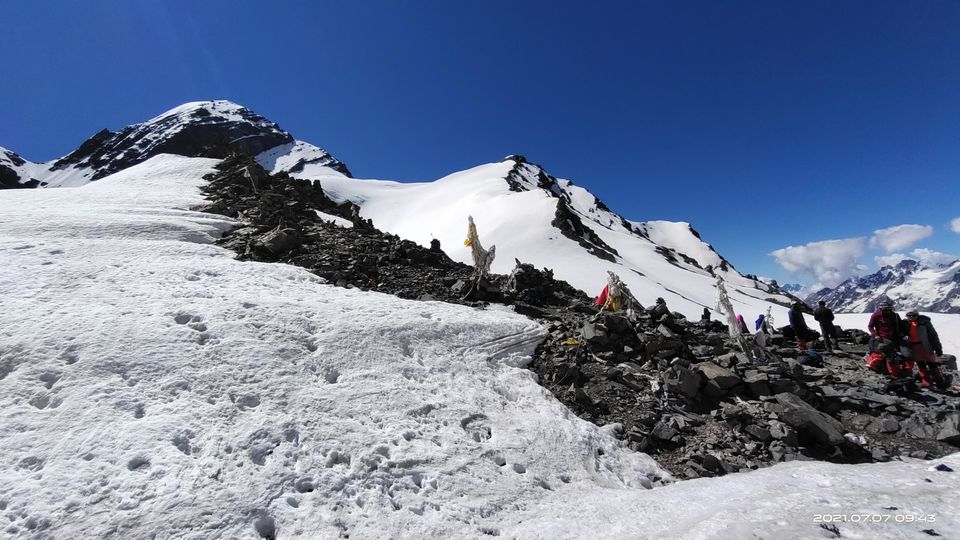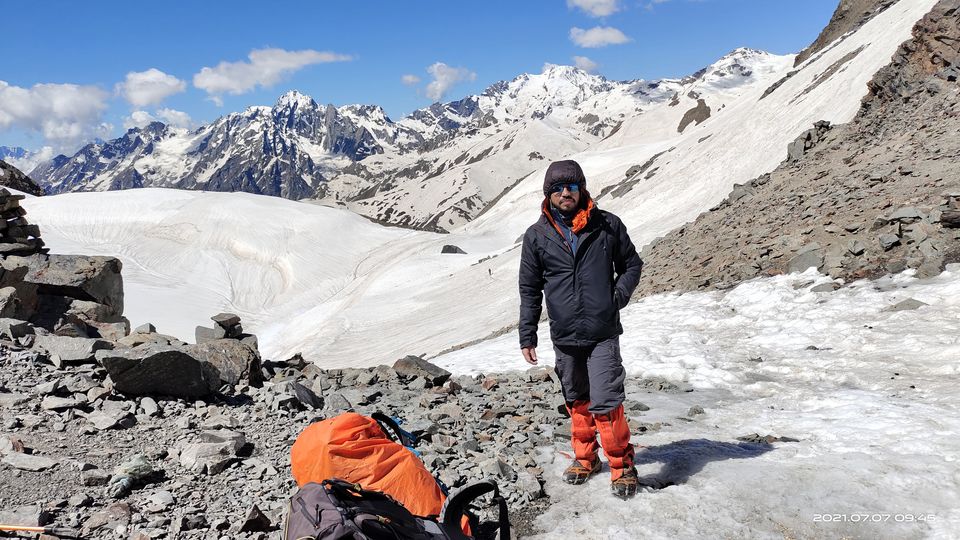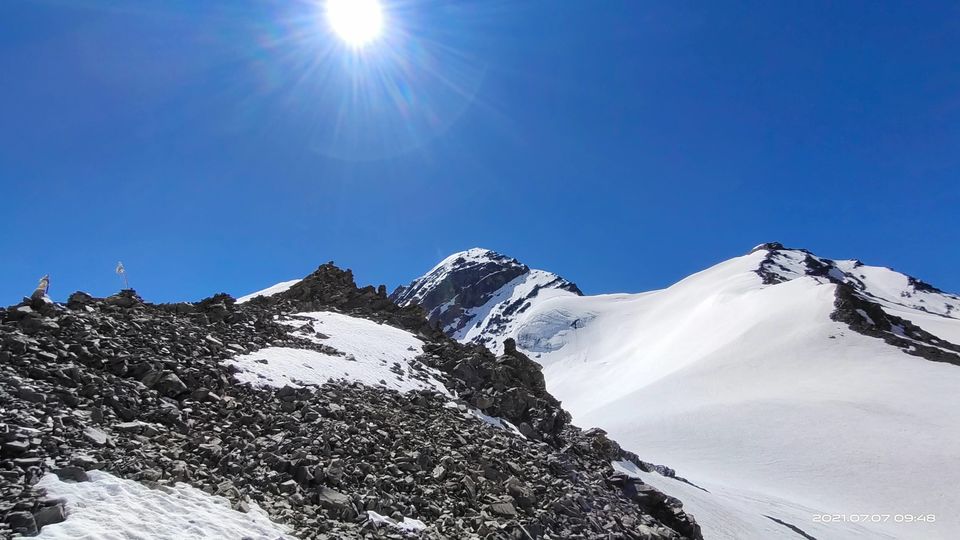 Trek Distance: 10.9 km | Duration: 9-11 hours
Altitude gain: 13,474 ft to 16,105 ft to 13,674 ft
Trek type: Difficult. Steep ascent for close to 3 km to reach the pass followed by a river crossing and gradual descent through moraine and scree all the way to the campsite.
Day 7: Trek from Mangrungse to Mudh
Trek Distance: 16.29 km | Duration: 7 hours
Altitude loss: 13,674 ft to 12,283 ft
Trek type: Moderate-difficult. Initial easy 4 km trail followed by gradual descent and flat walk through moraine.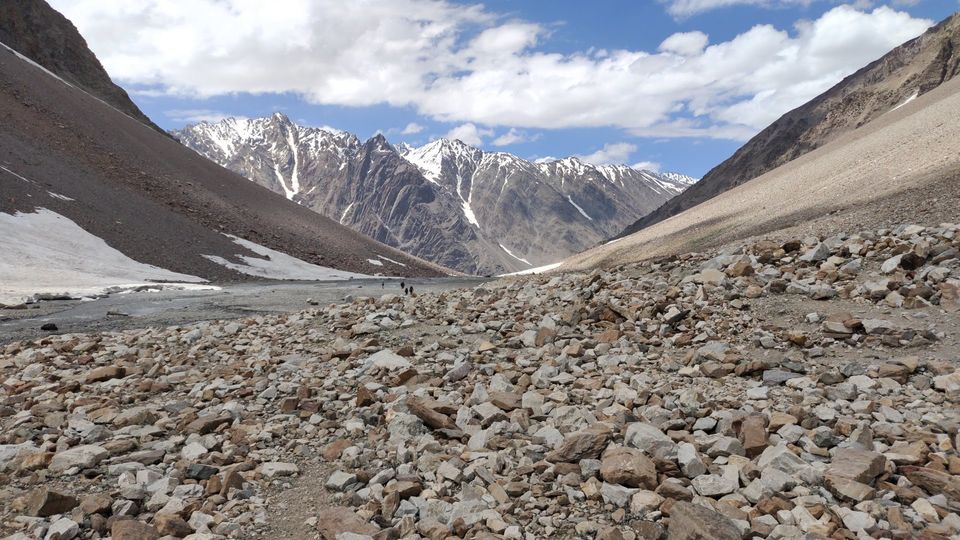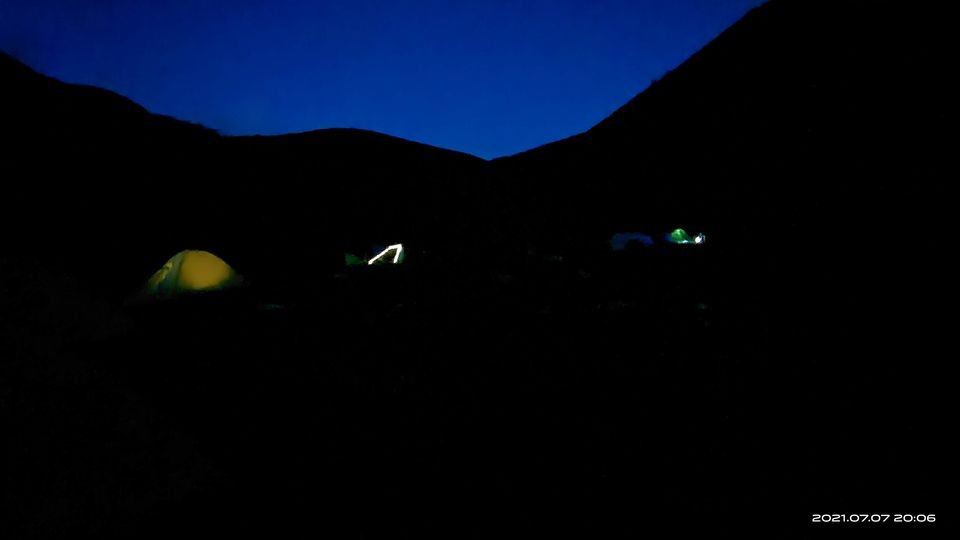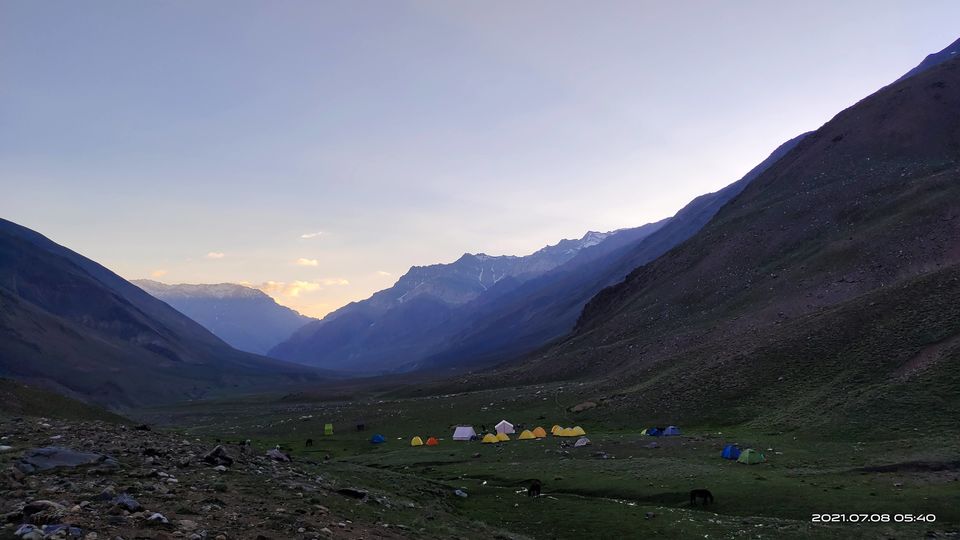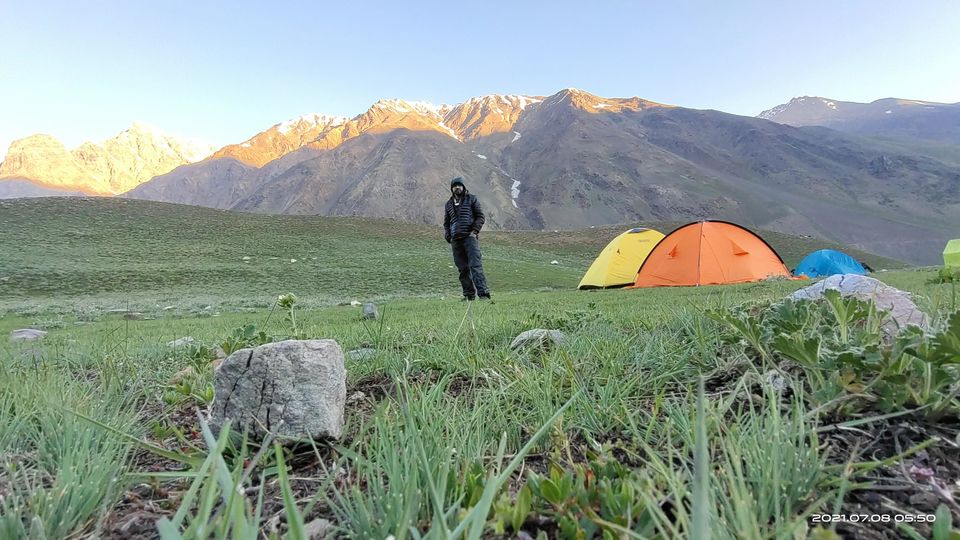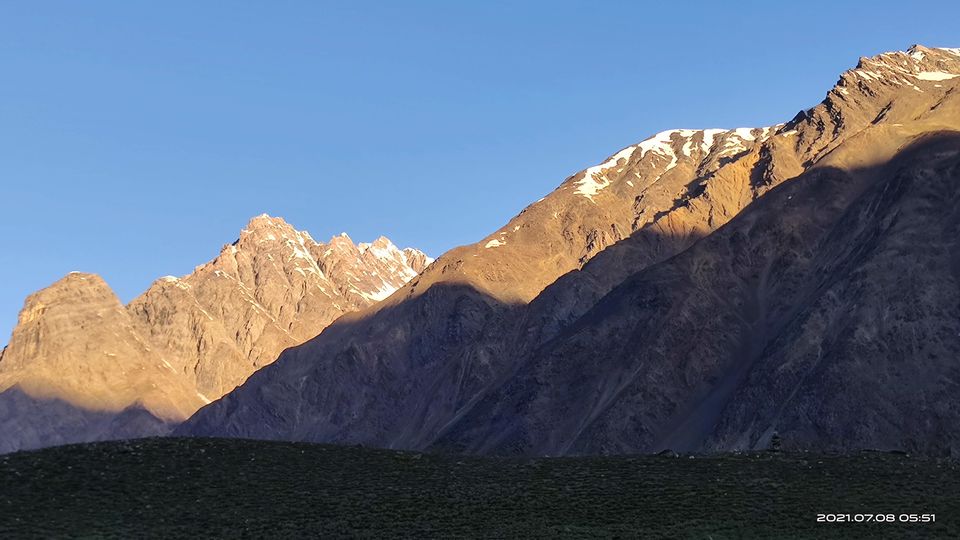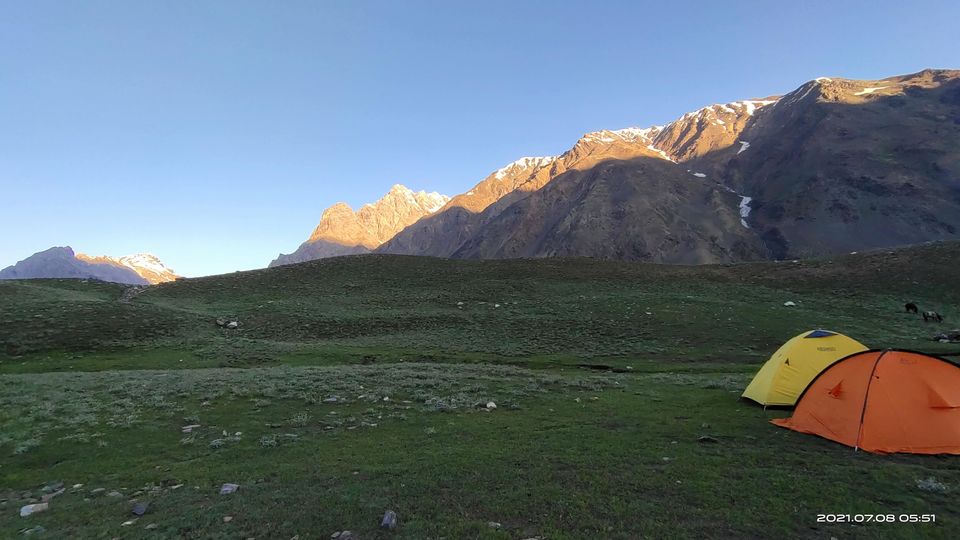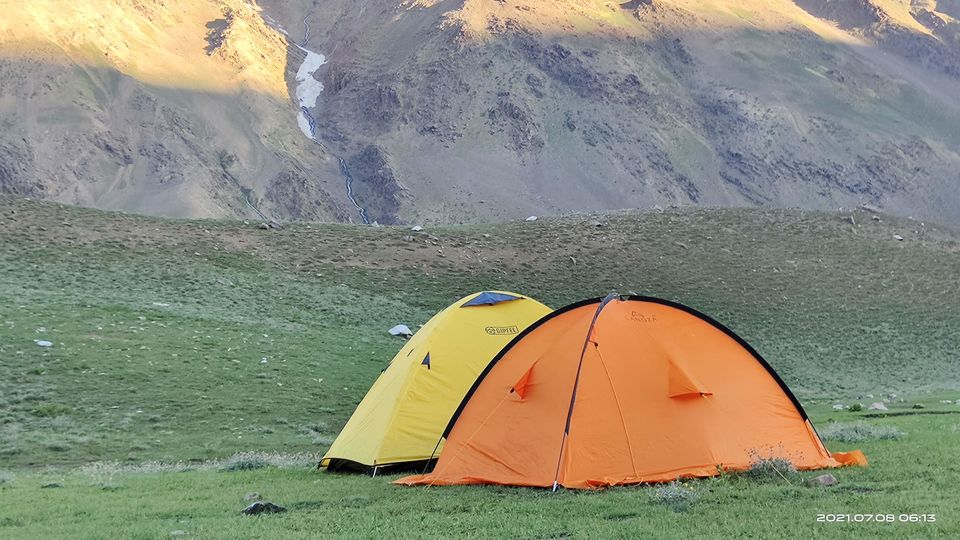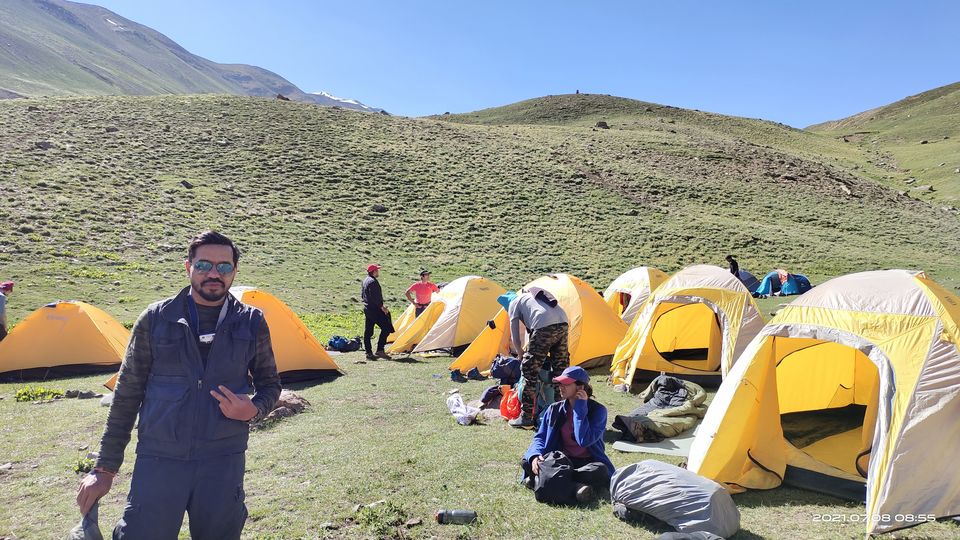 from Baldar to Mudh Village through Pharka Village. The walk is long but is fairly straight; not very stressful. With no rush,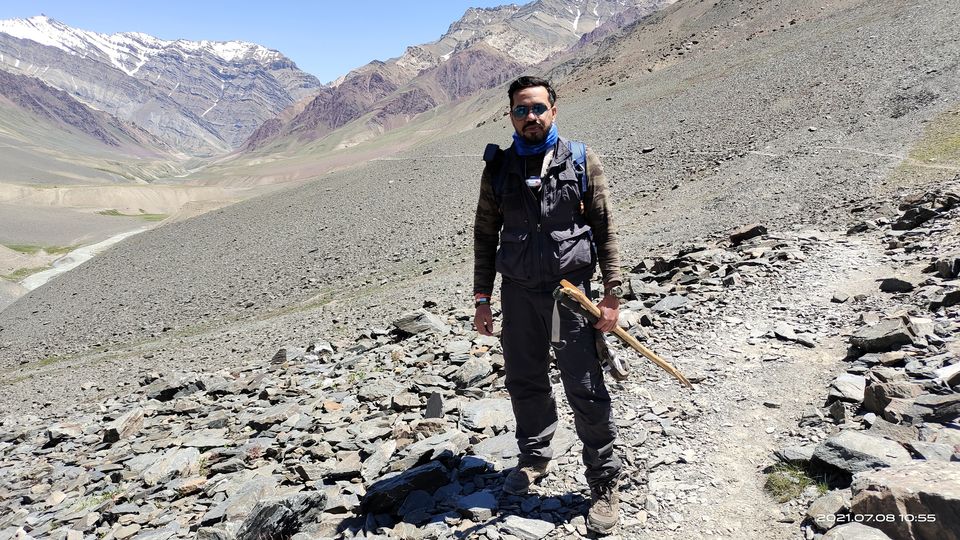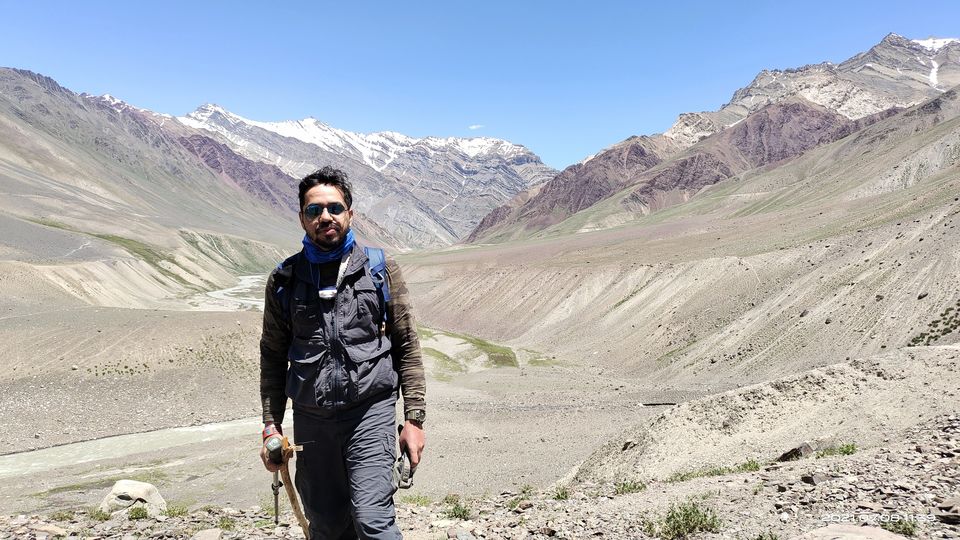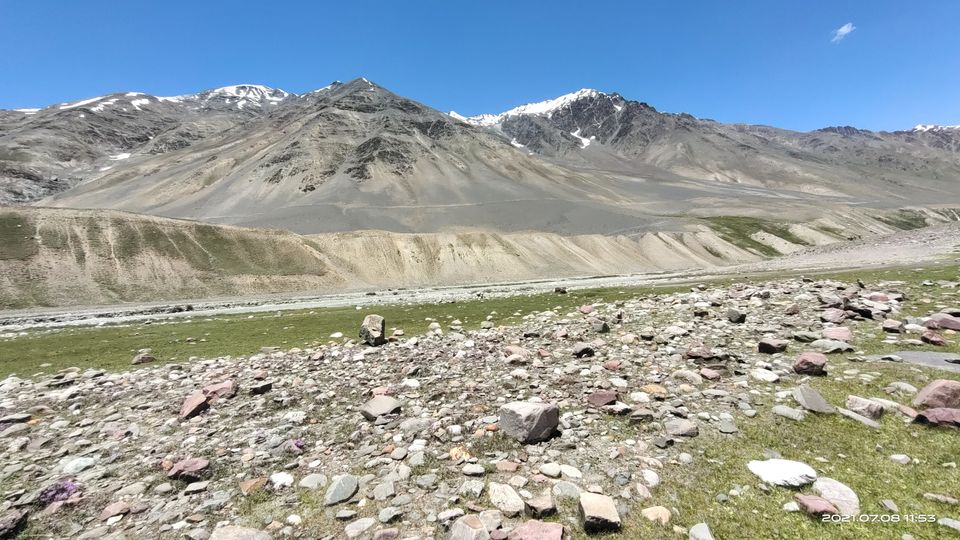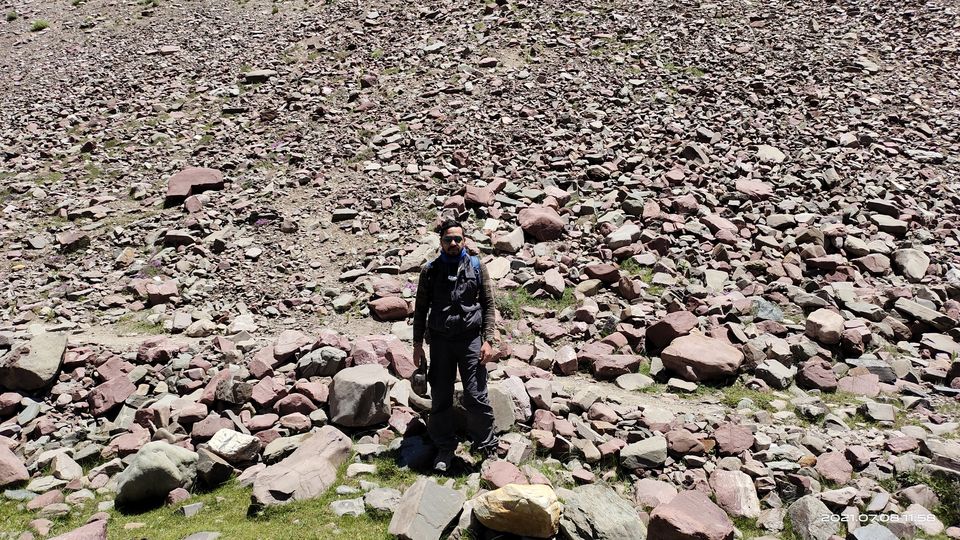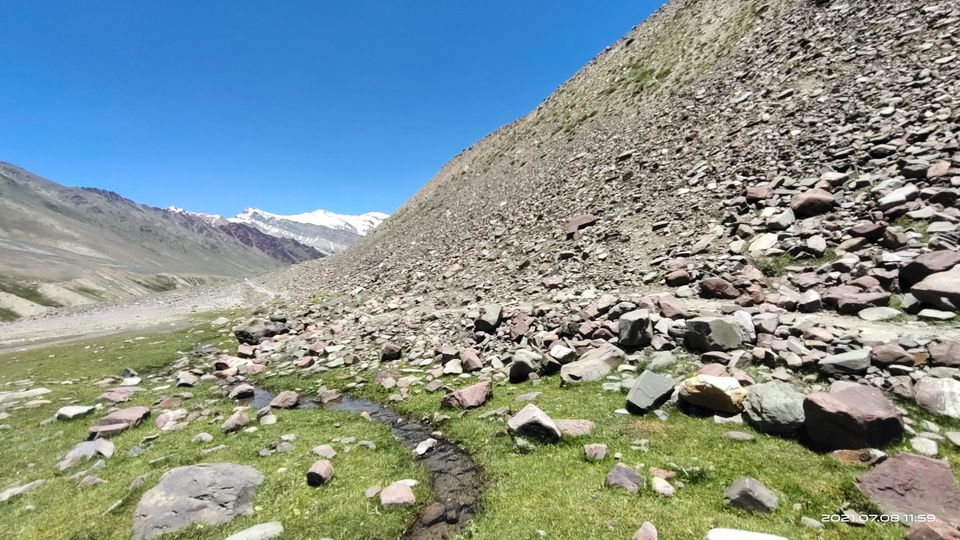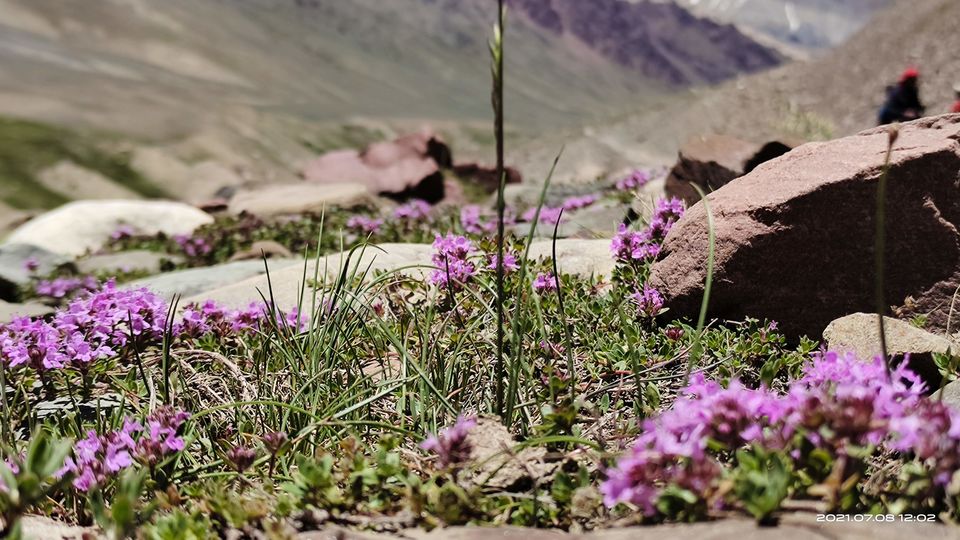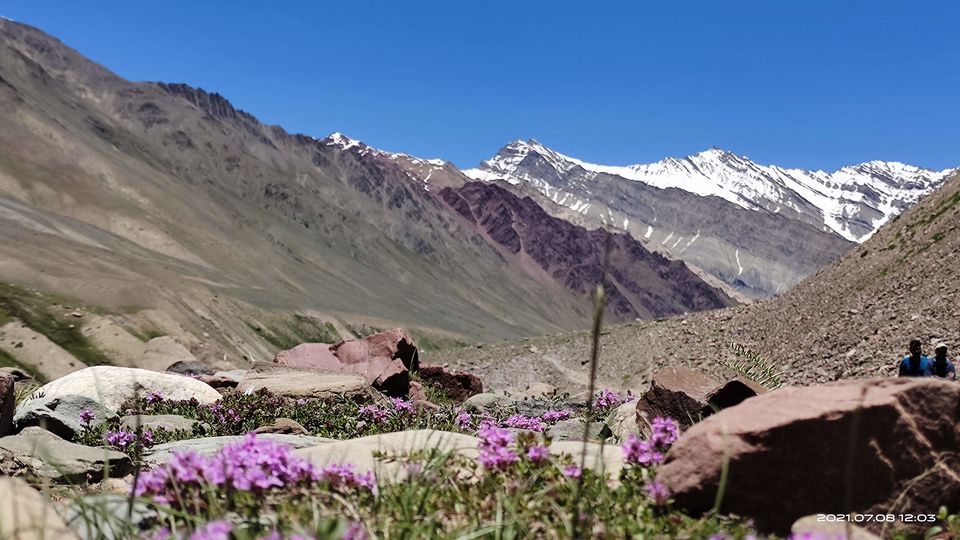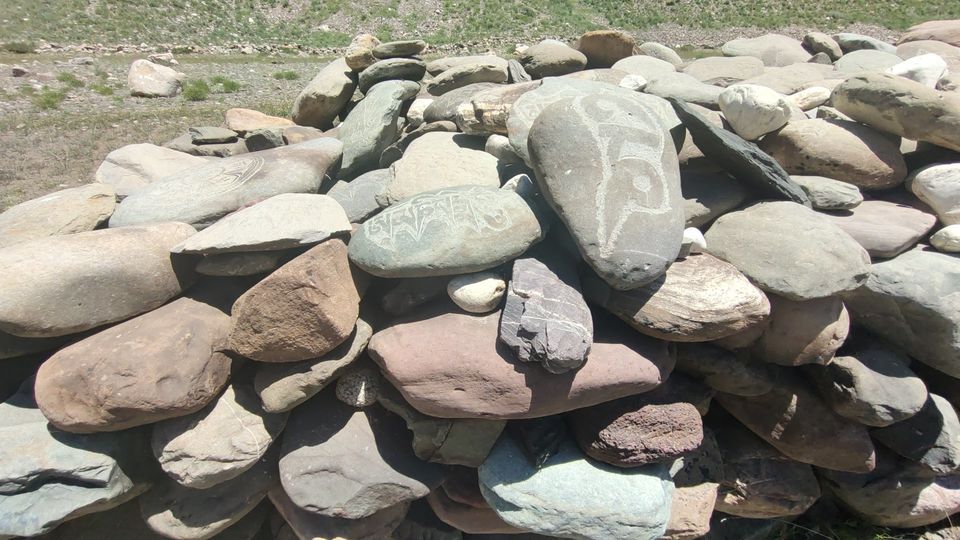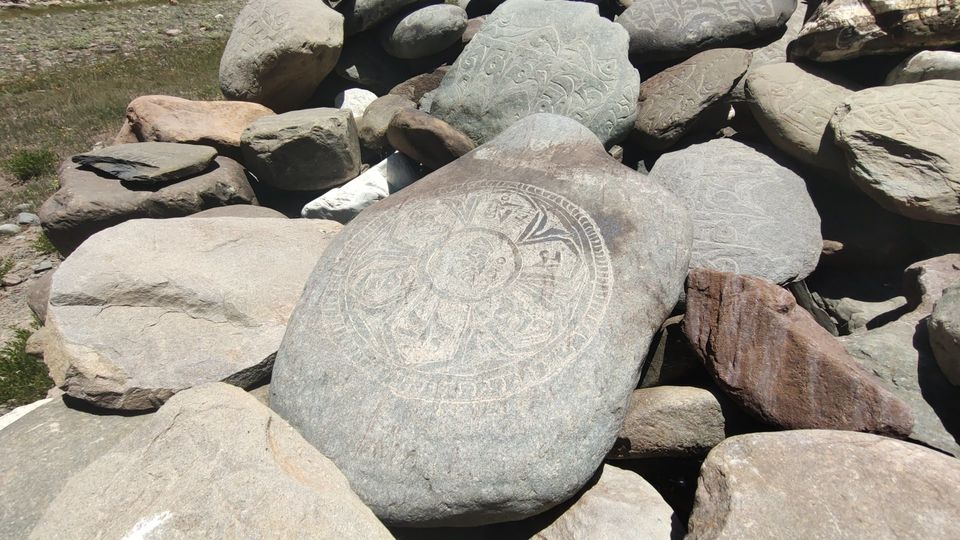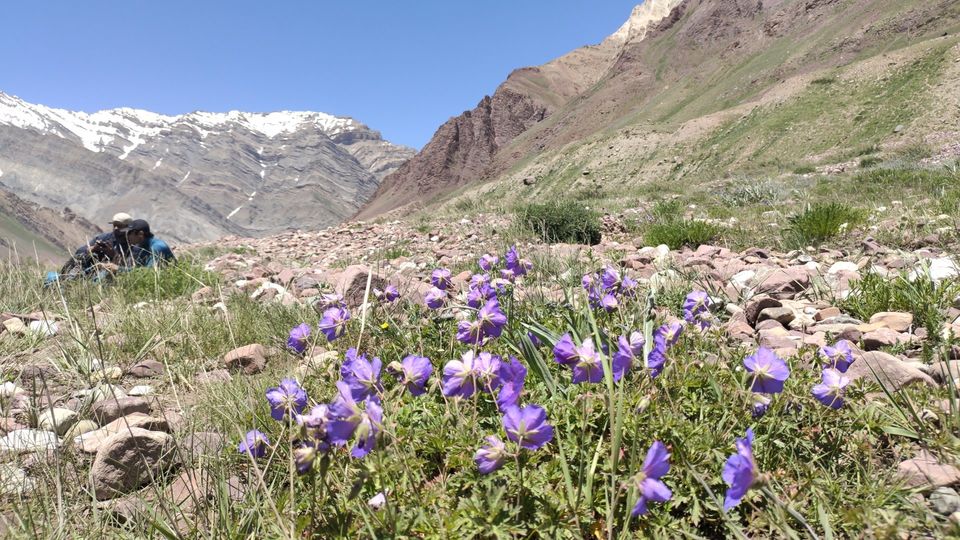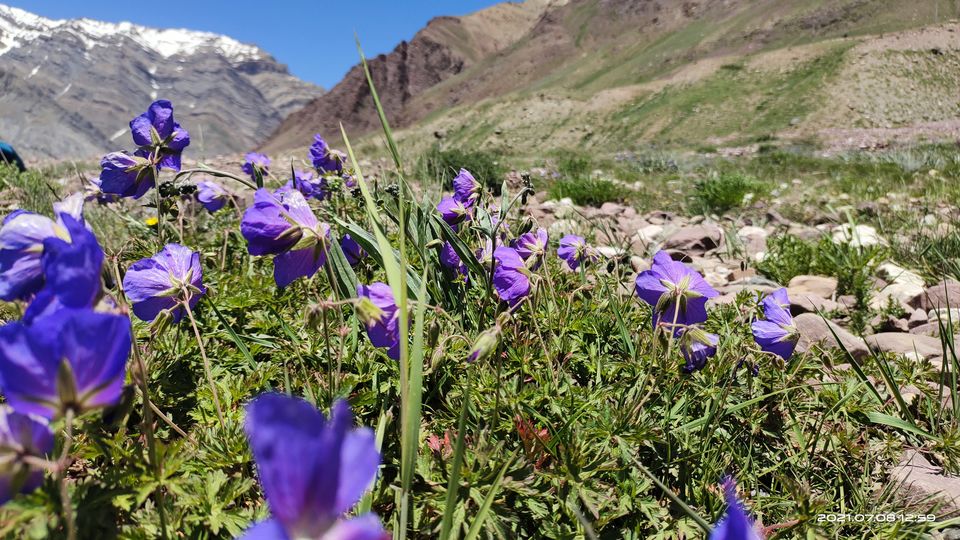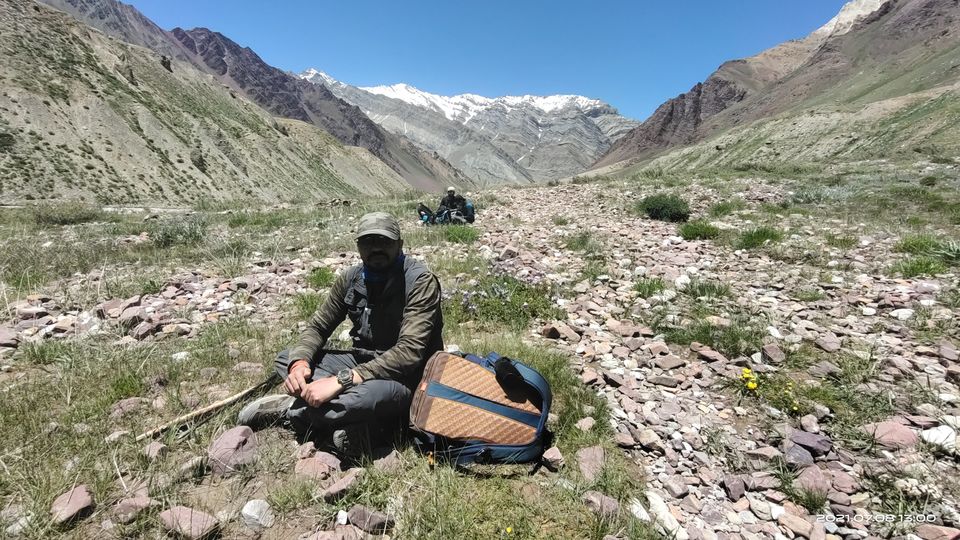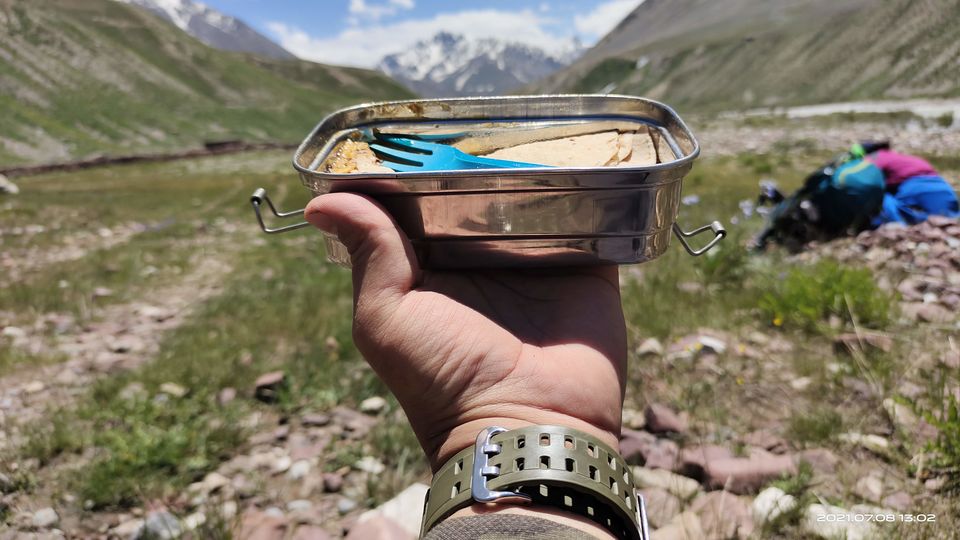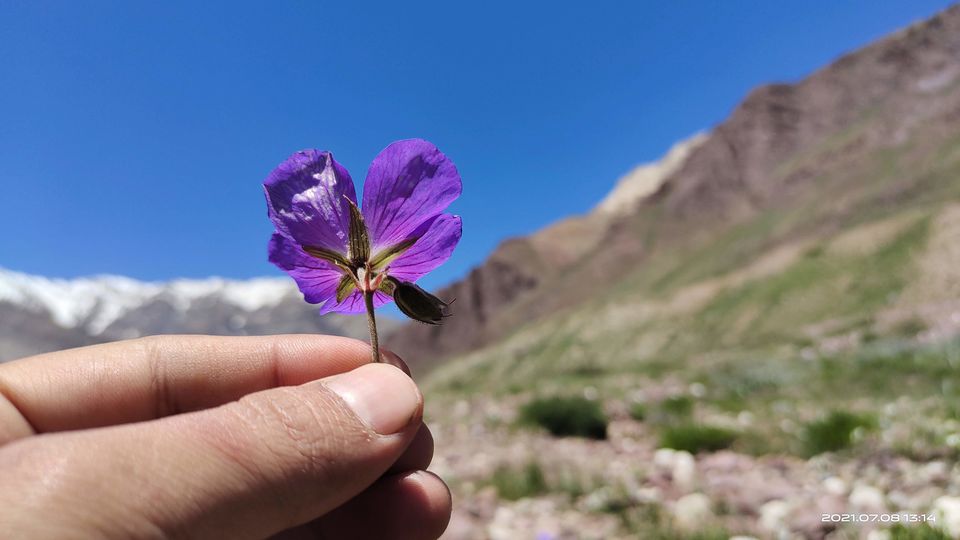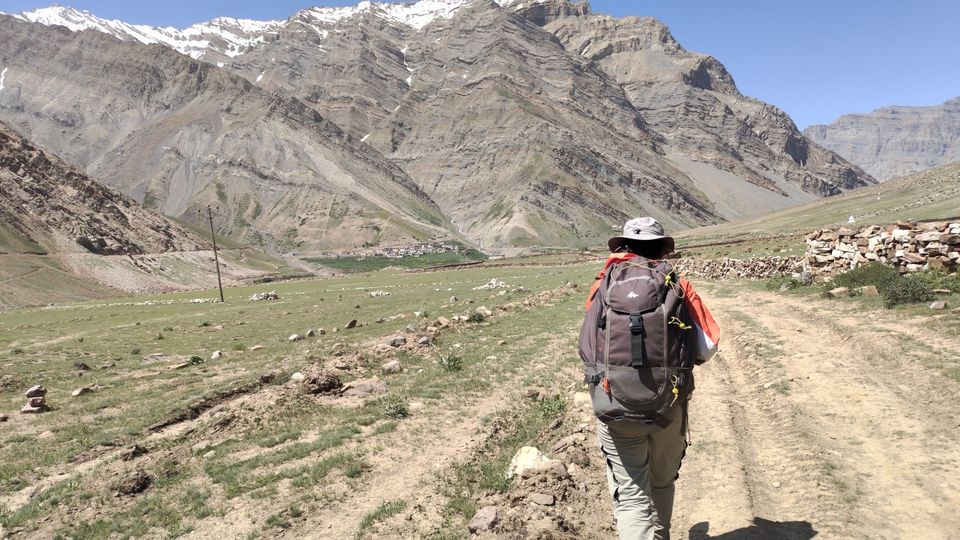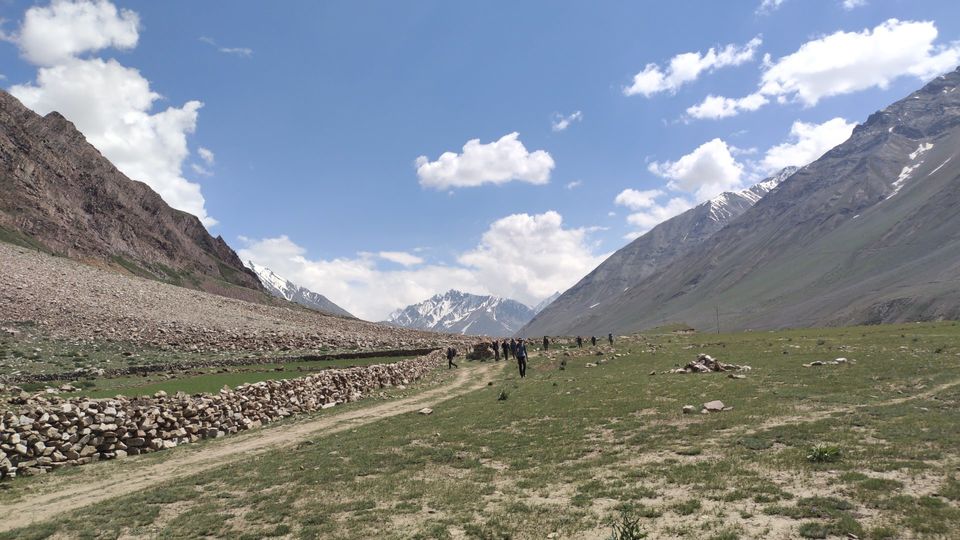 The walk today does not involve too many ups and downs but it does have a few river crossings over log bridges without ropes – but we are sure after all these days, you'd have conquered your fear of water, if any. Within 40 minutes of the trek, we start to see our destination for the day – Mudh Village – far into the distance. There are small patches of steep, narrow, muddy trails which need to be crossed cautiously. With the colors of the earth, spilling out of its dry cracks in the form of tufts and a strong smell.
There are two major obstacles between you and the village: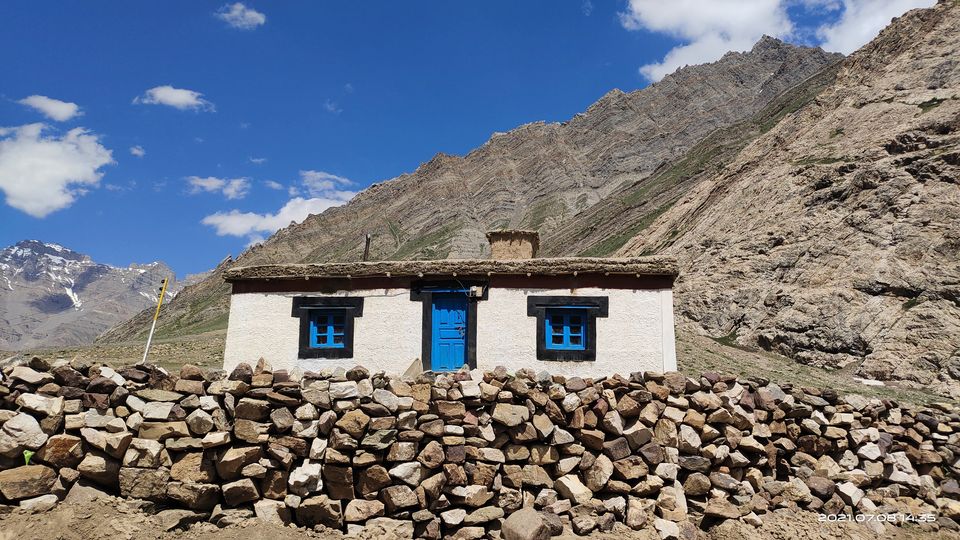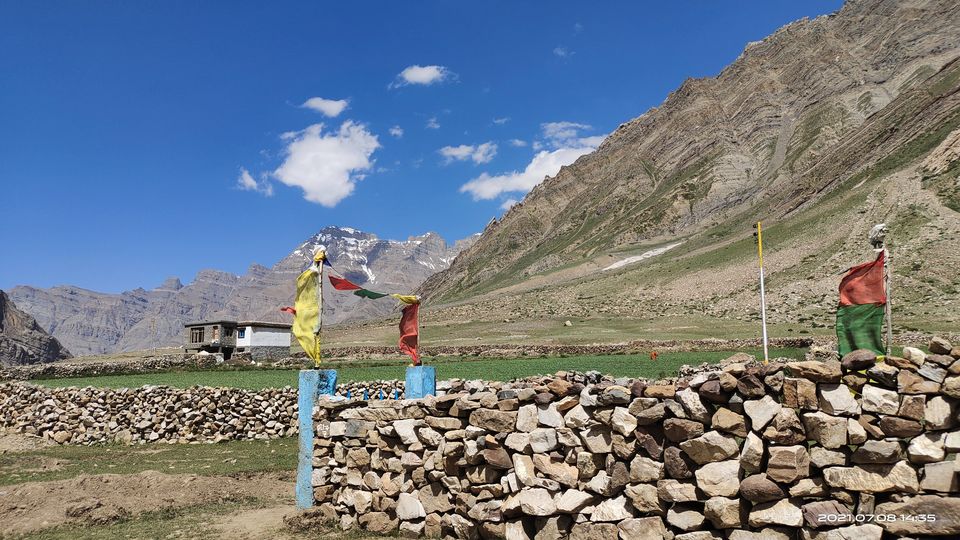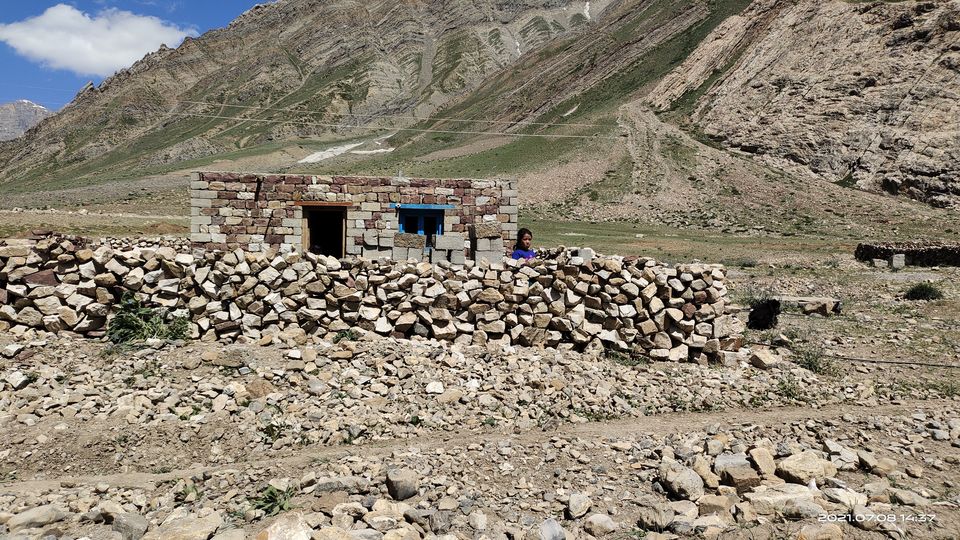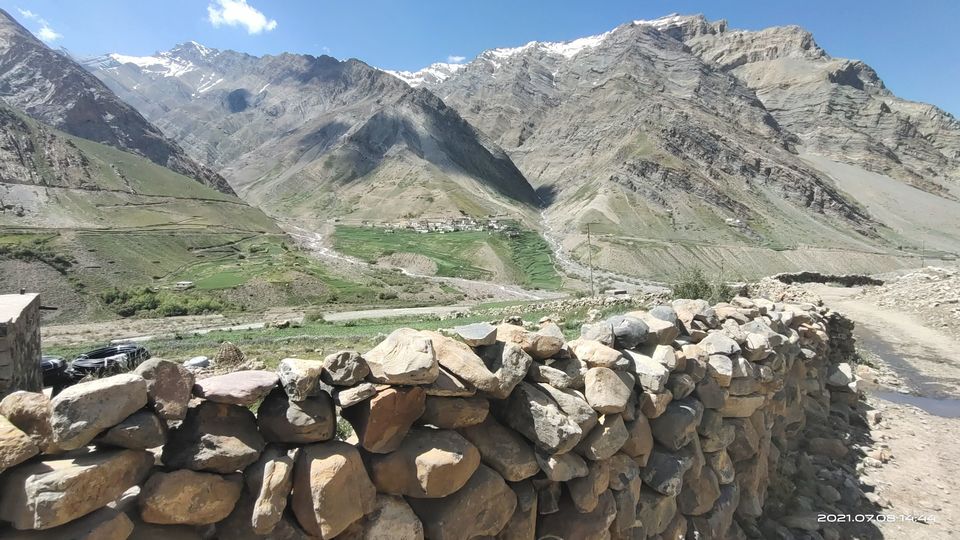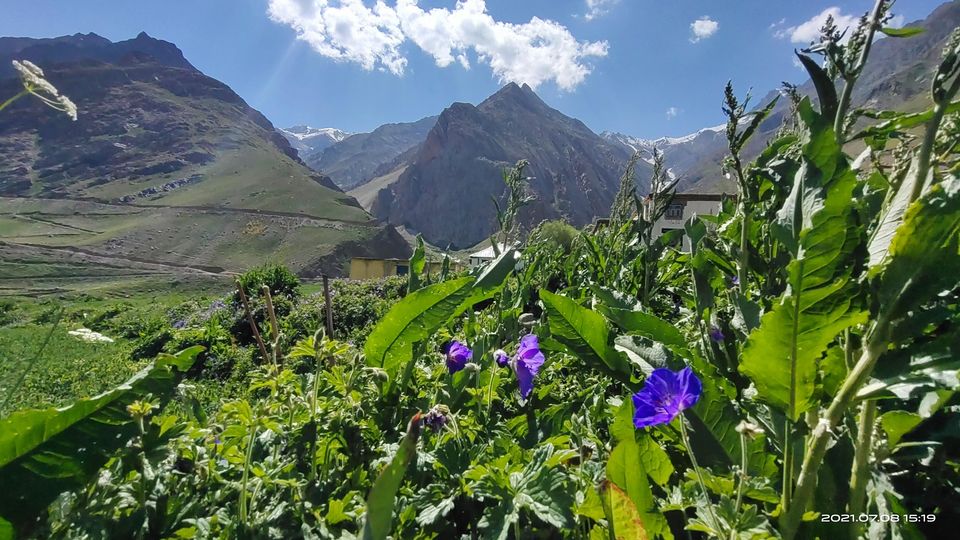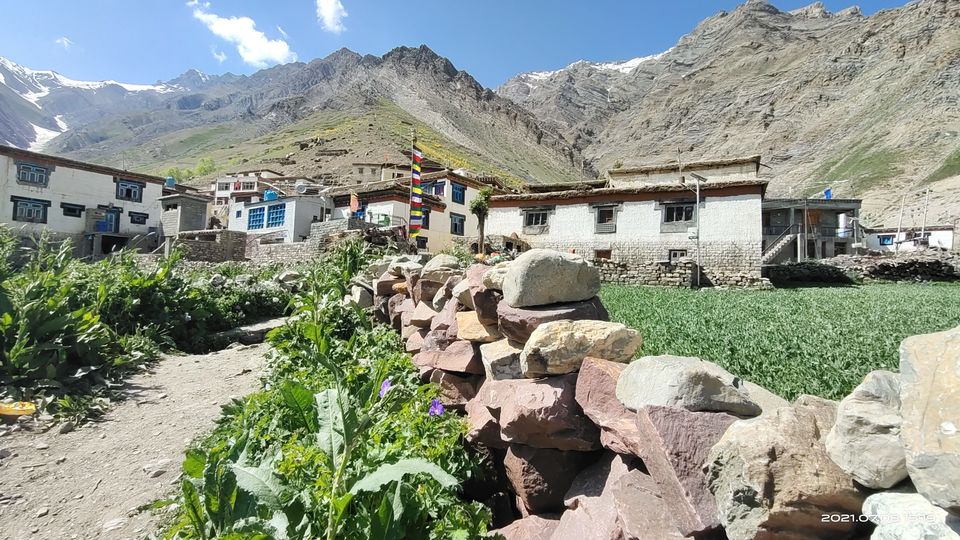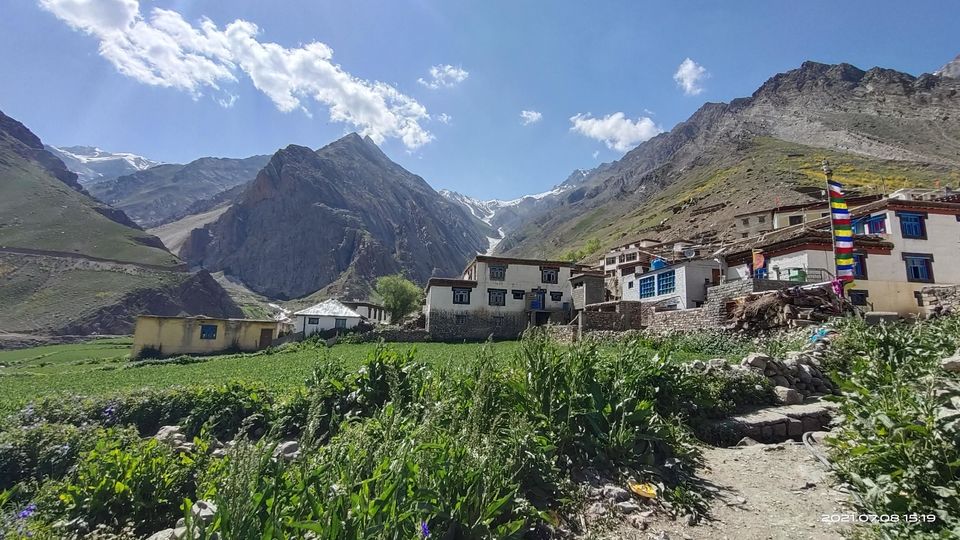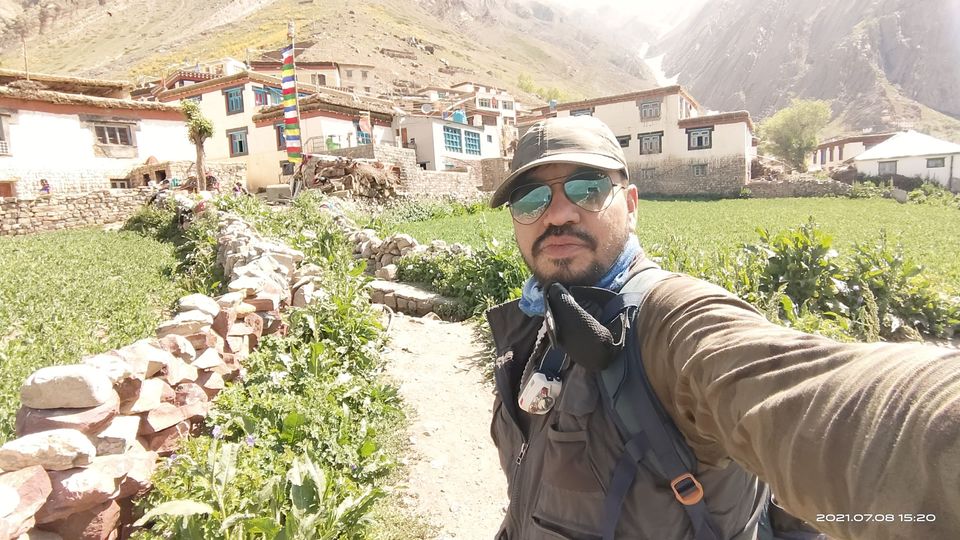 A 30 M long swinging bridge over the Spiti river. This almost unwarranted bridge, dangling between two mountains with nothing but two strings to support it, will bring back all the dizziness of the last 5 days.
A 20 minute, extremely steep climb to get to this tiny mountain habitation rife with cafes and homestays.
Expect to reach the village by 03:30 PM. After you explore the peculiar mountain culture and are done introducing your taste buds to their local Himalayan cuisine, we hit the road again, this time to drive two hours to the town of Kaza. This is where we end our trail for the trek. Expect to reach Kaza late evening. Do remember to book your accommodation in this town before you lose network at the beginning of the trek.
Drive from Mudh to 50 km drive to Kaza to Manali
Departure from Kaza - Kunzum La (4,550m) (75km/2 Hours), Trek from Kunzum La - Chandratal (4,270m) – Manali (2,000m) (6-7 Hours Drive)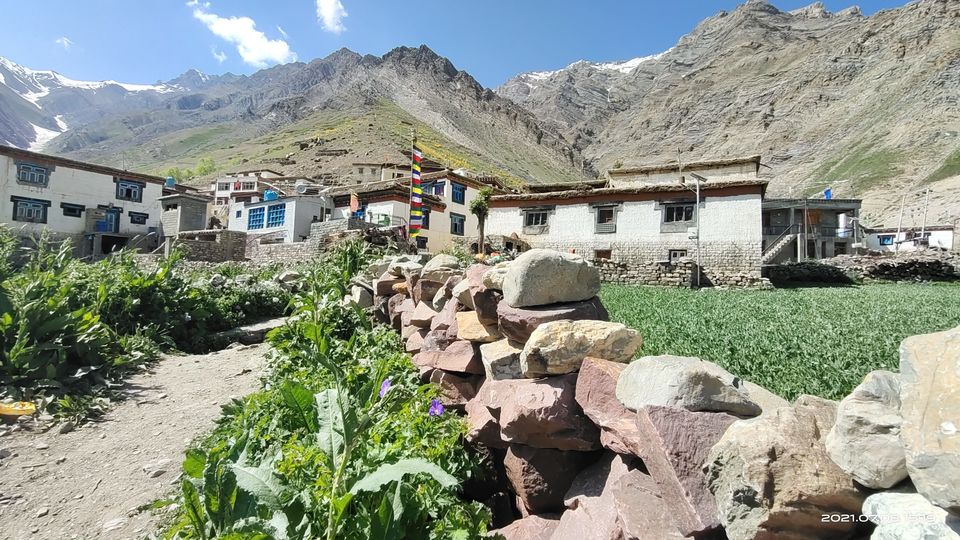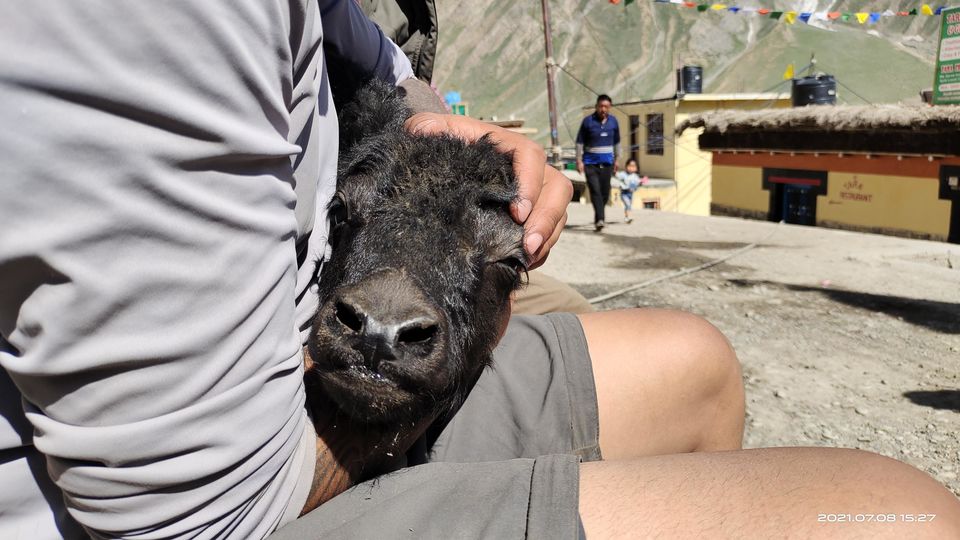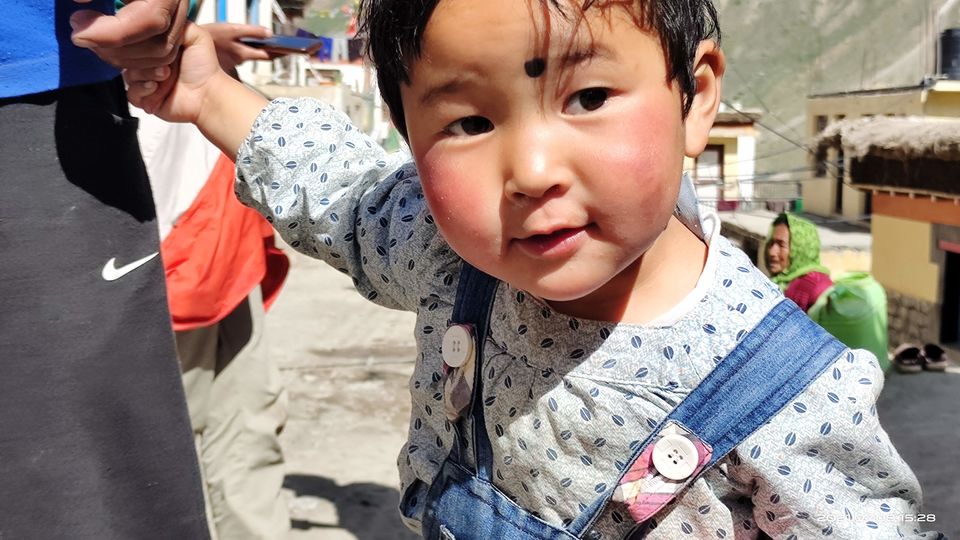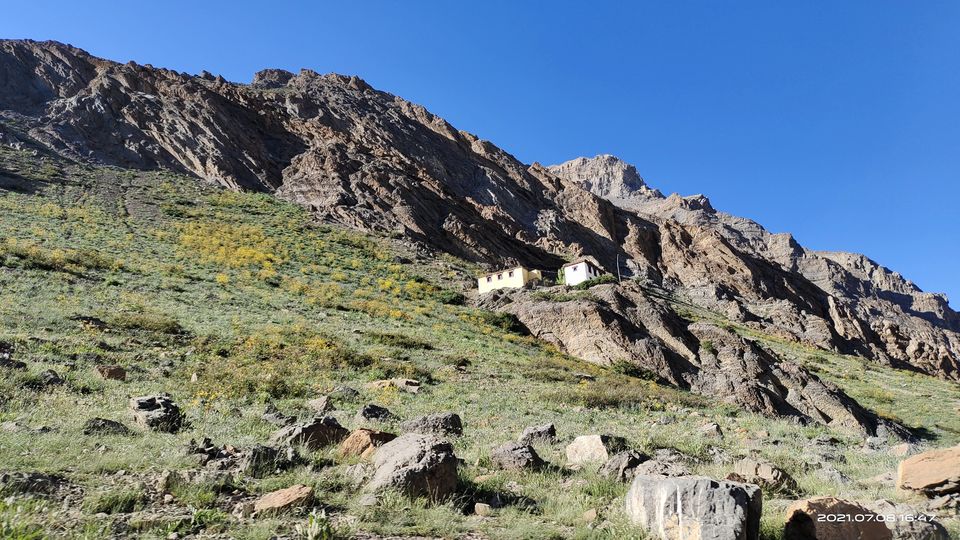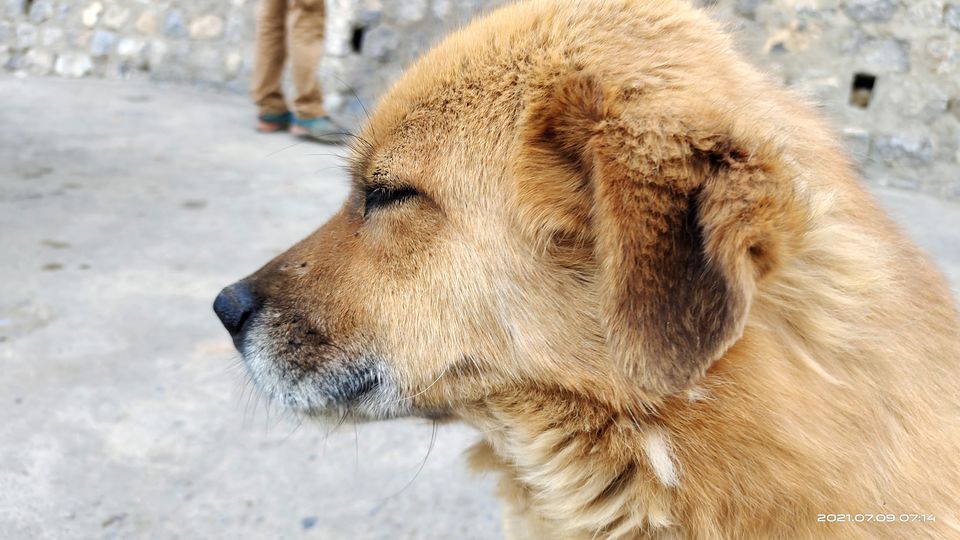 Chandratal: There's more
Pick any list of the most beautiful lakes in India, and you will probably find Chandratal in it. That is perhaps why most tour operators take trekkers to the breathtaking lake. One look at it and you understand the reason for its popularity. The ethereal beauty of the waterbody, combined with the scent of the Himalayan sand carried by the cold wind, is a feast for the senses.
Kaza is the largest township and a commercial hub of the Spiti valley. Famous for its monasteries and local shopping, there are a lot of small hamlets close to Kaza, for you to explore. A window into how people co-exist with the exotic wildlife of the terrain, their peculiar houses, lifestyle and means of livelihood in this barren land are every bit as fascinating as the trail for the trek.
To head out of Kaza, you can either hire private cabs or look into local buses. It is a good idea to arrange for your transport out of the town one day in advance.
The transport costs Rs 15,000 for a 6-seater and Rs 16,000 for Tempo Traveller (11 seaters). Expect to reach Manali by 7.00 pm.
Trip to Kaza:
Traversing a few hamlets on the way, hikers make their way to Kaza. The latter section of this trip, from Mudh village, is covered via an automobile. There is no dearth of sightseeing spots near Kaza. The most prominent one, which a trekker just cannot miss seeing, is Key Gompa – a Tibetan monastery perched on top of a hill. Coming to Spiti and not exploring its Buddhist side seems like a waste; therefore, it is only sensible to make some time to pay a visit to the sacred shrines. Those, who seek adventure, can head to the small village of Hikkim, which has the highest post office in the world. It is only 15 km from Kaza and takes about 40 minutes to reach.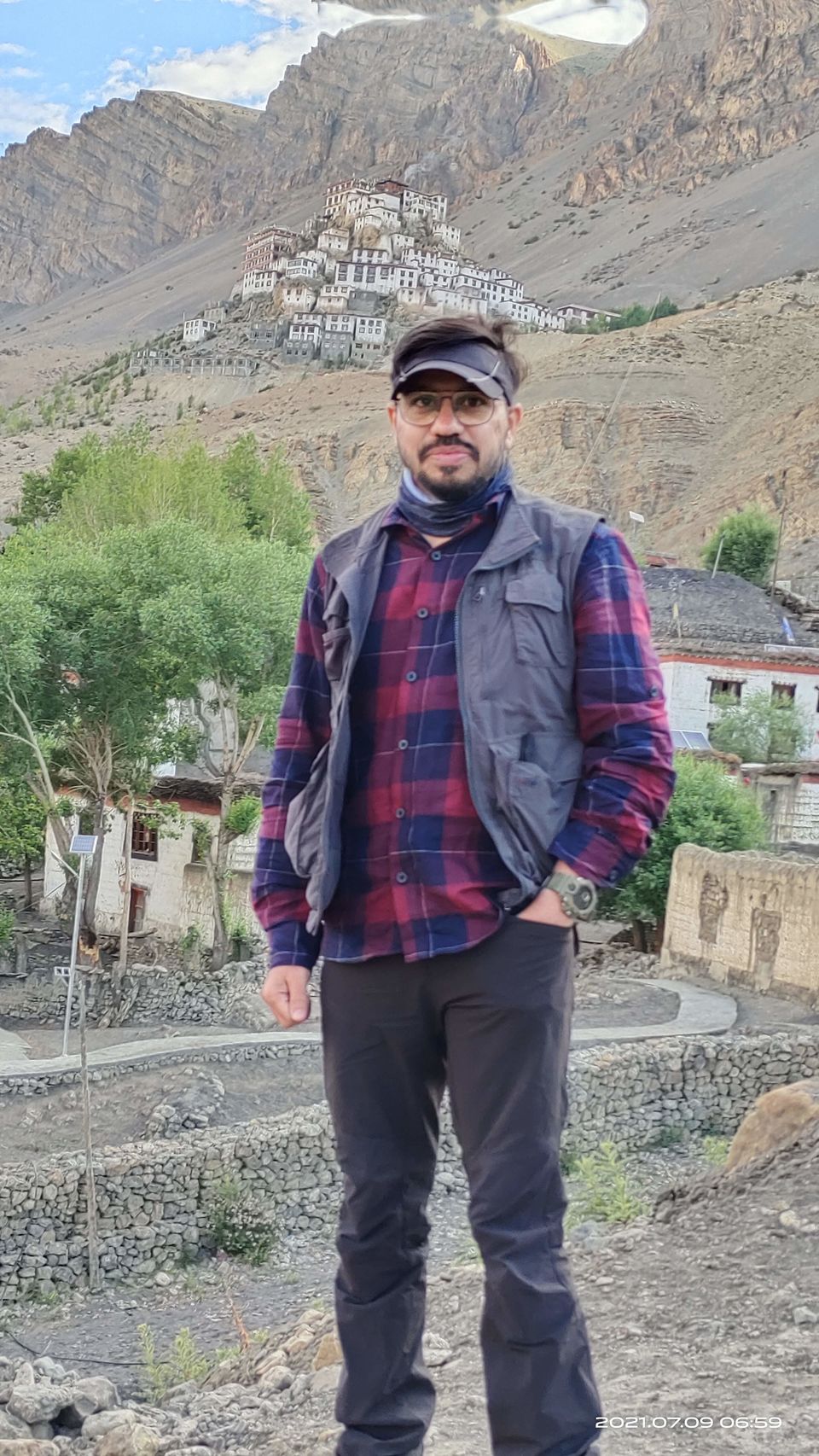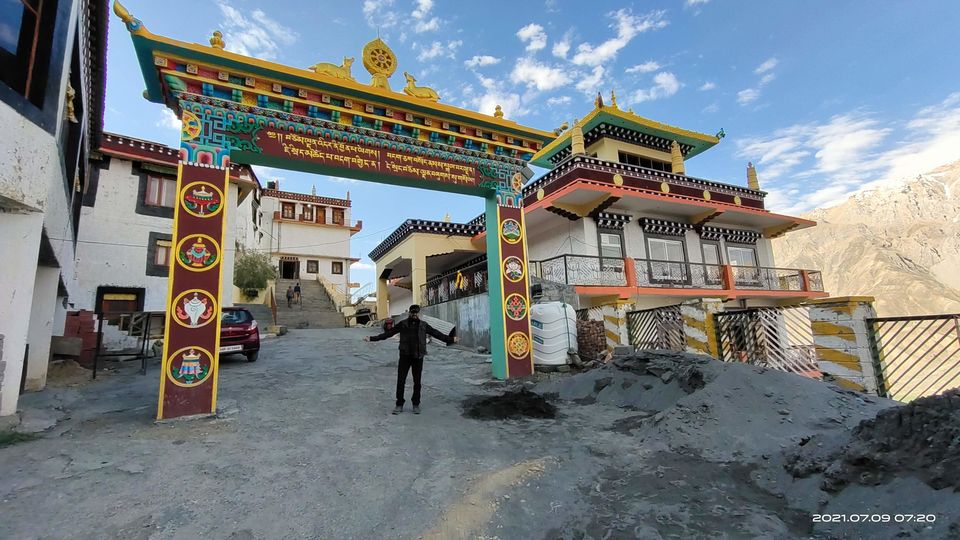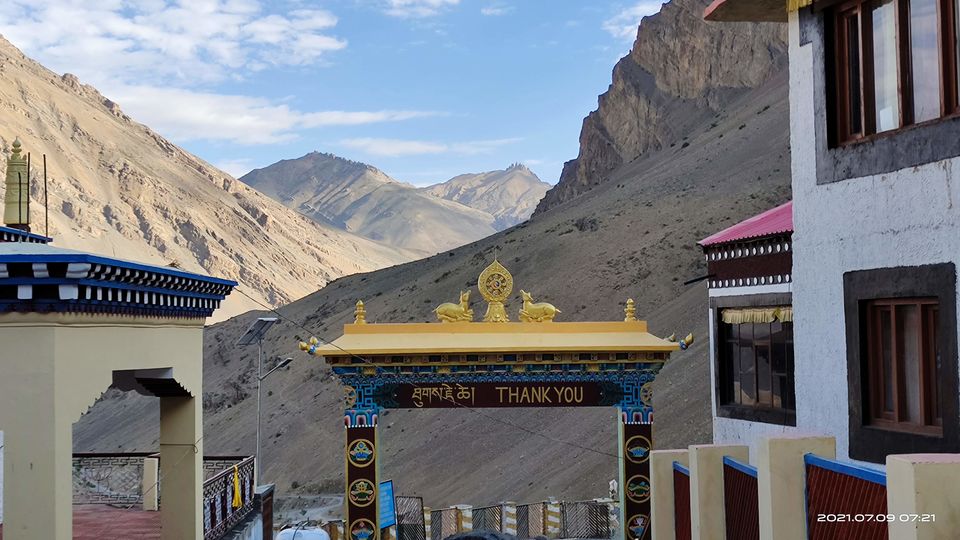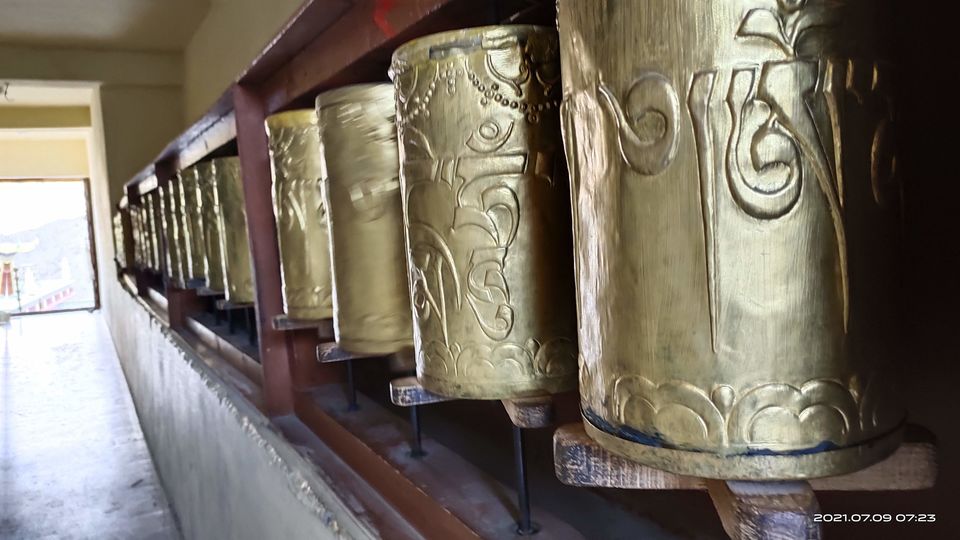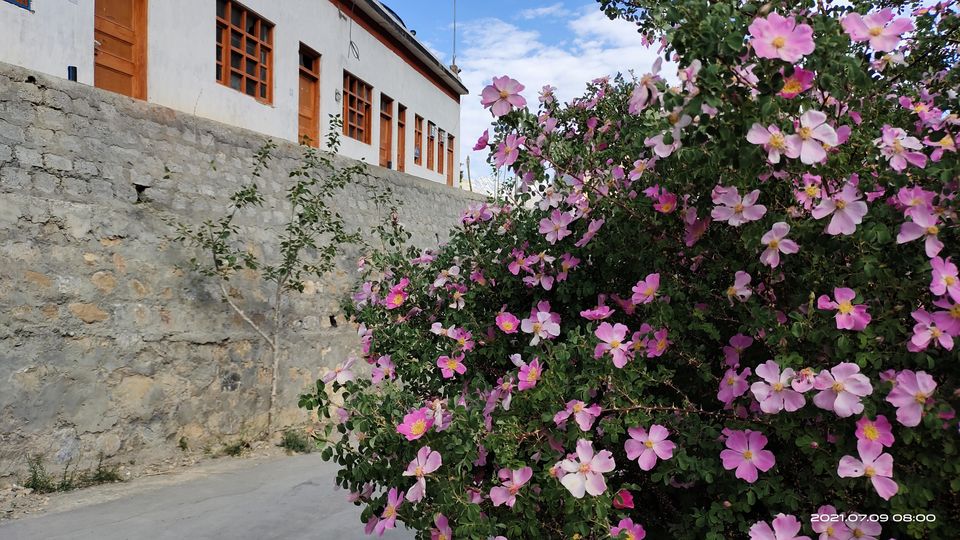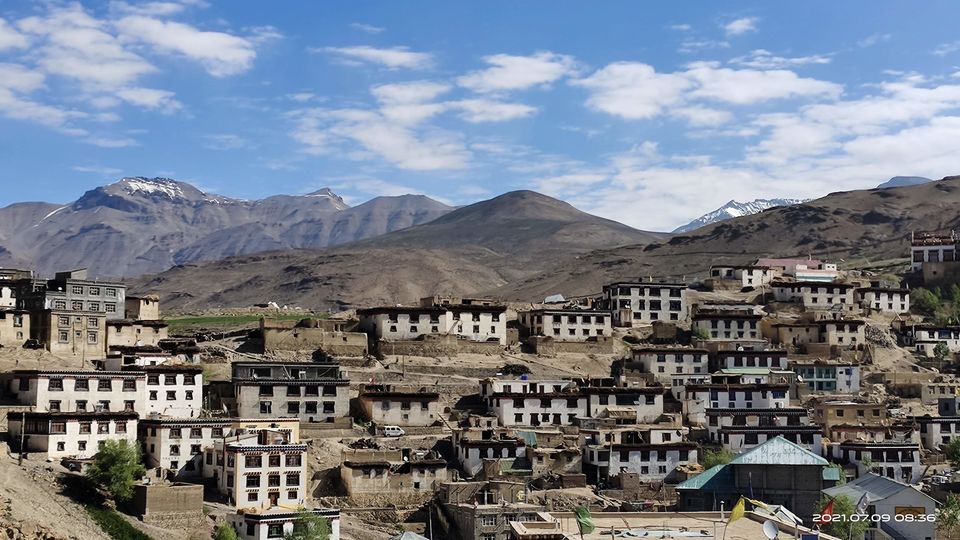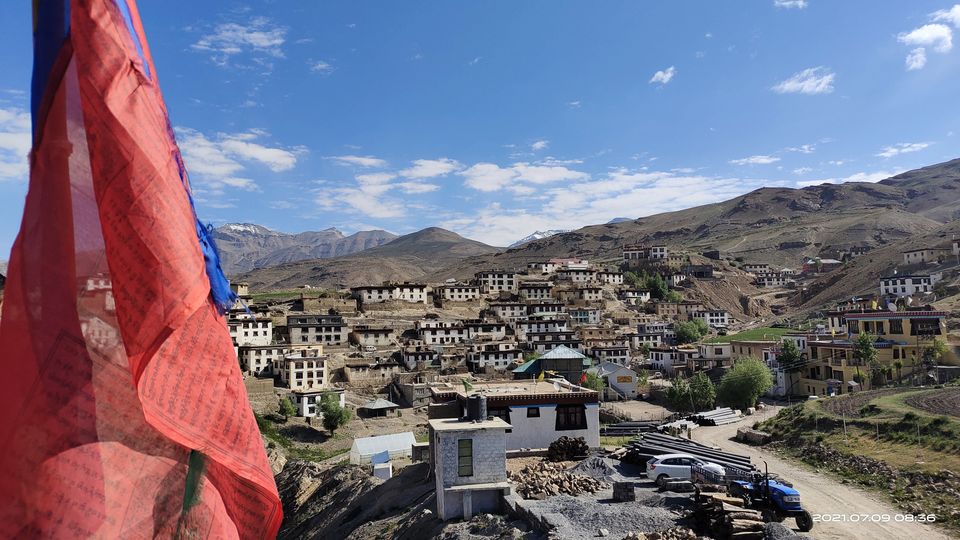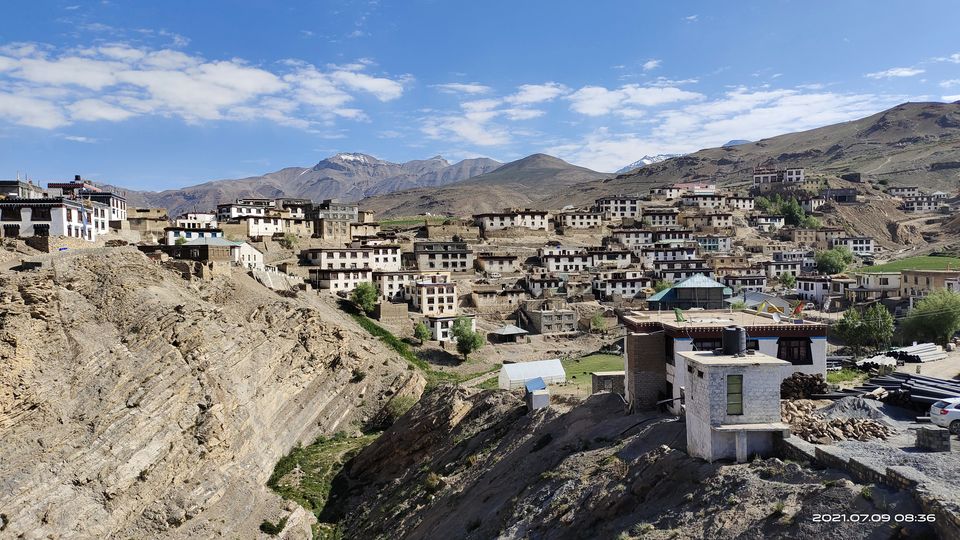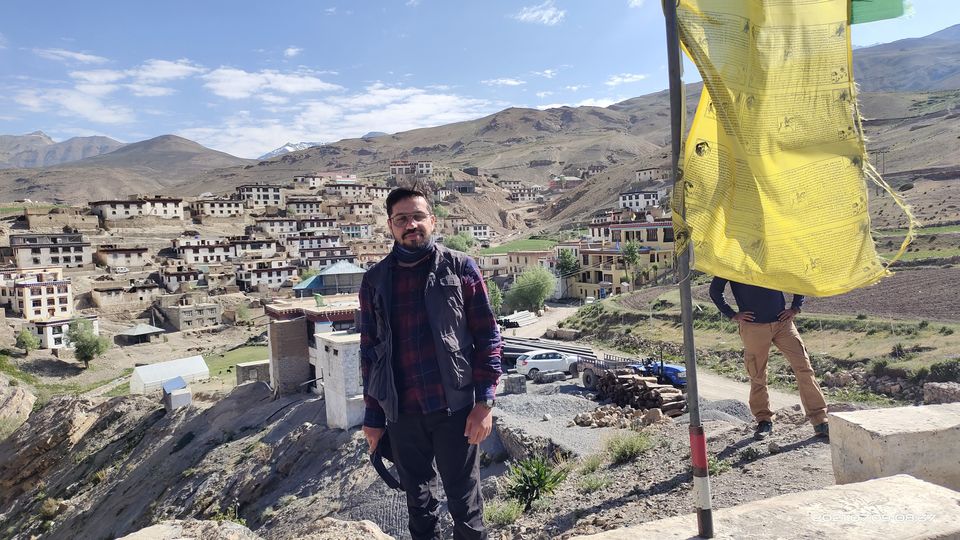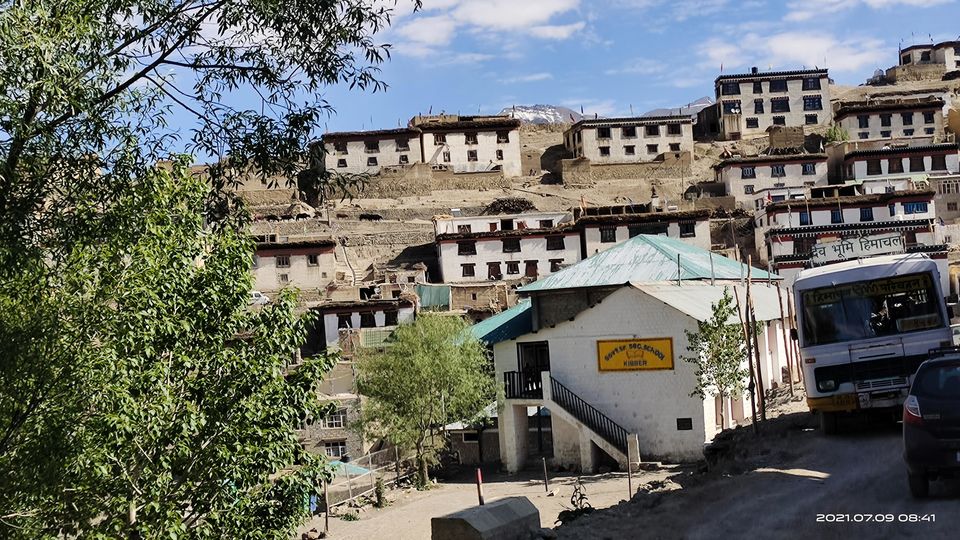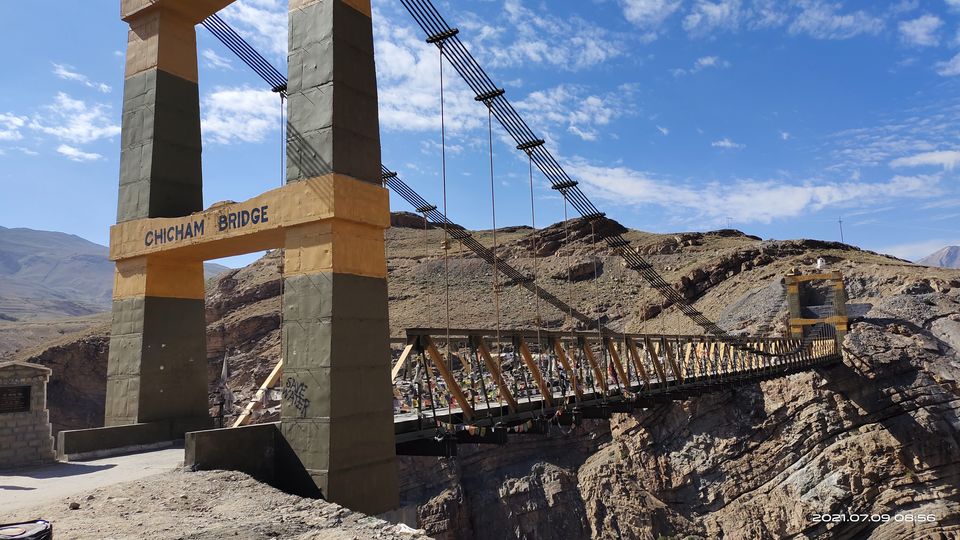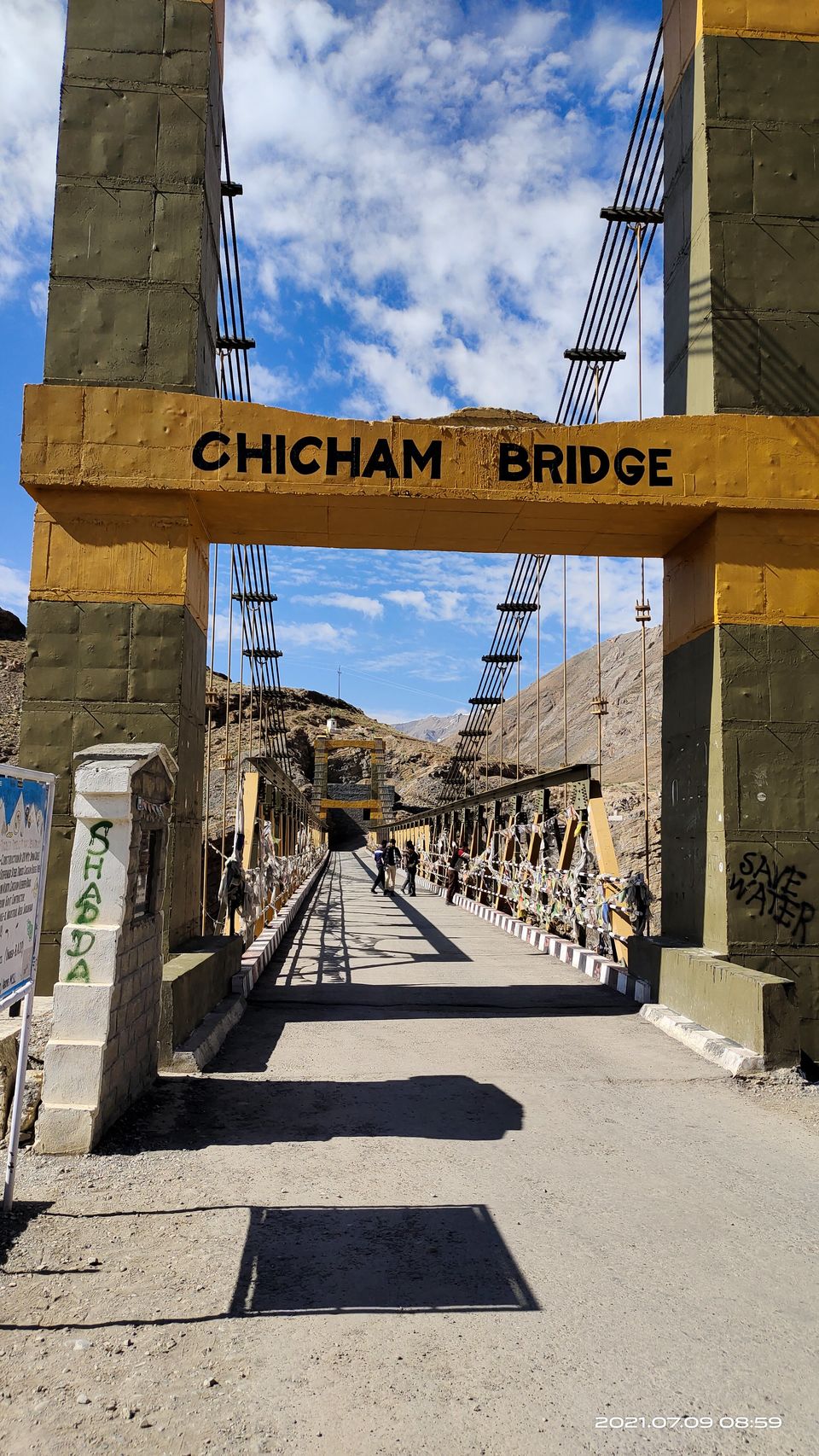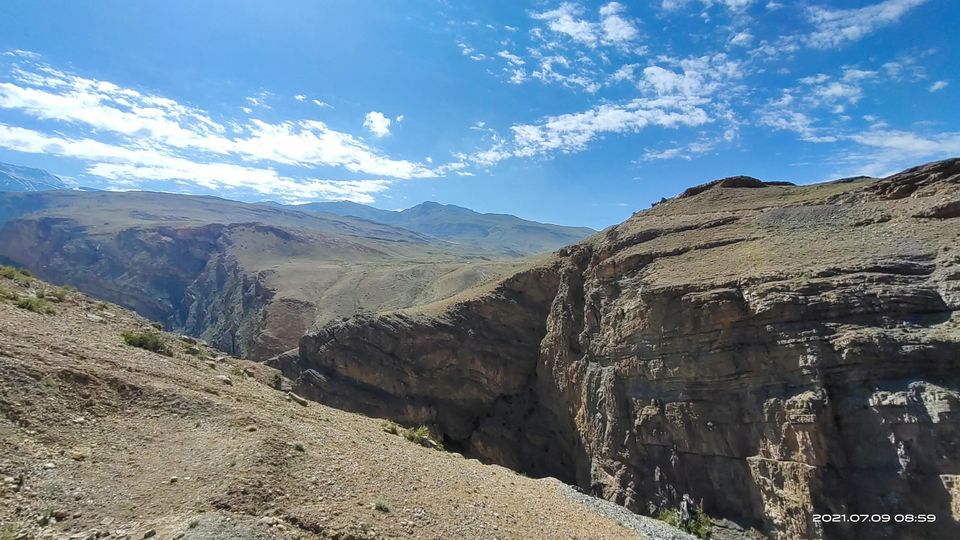 Whom is this trek meant for?
Pin Bhaba Pass is not a beginner's trek. At the high passes, snow is highly likely in the months between May and October and you will require guidance from a technical guide. You will be negotiating a lot of moraine, boulders and scree in the slopes. Hence, this trek demands high-levels of fitness and it is suitable for trekkers who have done a couple of high-altitude treks like Buran Ghati, Rupin Pass, for example. Anyone above 14 years can go on this trek.
How difficult is the trek?
Pin Bhaba Pass is classified as a moderate-difficult trek. Day 5 is a gruelling experience because of the challenges posed during the pass-crossing. It is a strenuous hike up and down two starkly different mountain valleys. It requires high-levels of fitness, endurance and skill to accomplish this task.
How to prepare for this trek?
To begin with your preparation, jog for a distance of 5 km. Gradually increase your pace till you can cover 5 km in 25-30 minutes. Regularly practicing flexibility exercises is mandatory. Your backpack, however light can become a strain after a while. Make sure that you carry a poncho, backpack cover and wear proper trekking shoes with a good grip.
What are the risks involved?
Since the Pin Bhaba Pass is a pass crossing trek, in case of emergencies there are no easy exits. In winter, the trail will have snow at higher sections. Micro spikes will be provided to walk over slippery snow patches. During your trek from Kafnu to Mulling, you gain an altitude of 2,759 feet on a single day and you'll be covering a trekking distance of 11.3 kms. With significant altitude gain there are chances of being hit by Acute Mountain Sickness. To prevent this we recommend that you stay well hydrated and go on a course of Diamox starting three days prior to your arrival at Shimla.
How to Reach shimla:
Shimla can be accessed directly by bus from Delhi. This journey takes 10-12 hours. Regular buses are available from New Delhi ISBT. We recommend that you reach Shimla the previous day to make it in time for the Indiahikes transport to Kafnu.
You can also take a train to Chandigarh or Kalka. Buses and cabs are available from both these places to Shimla. Kalka mail is an overnight train than reaches Kalka by 4.30 am - this departs from Old Dehi Railway station at 21.25. Kalka shatabdi leaves from New Delhi Railway station at 7.40 am and reached Kalka by 11.45 am.
Getting back: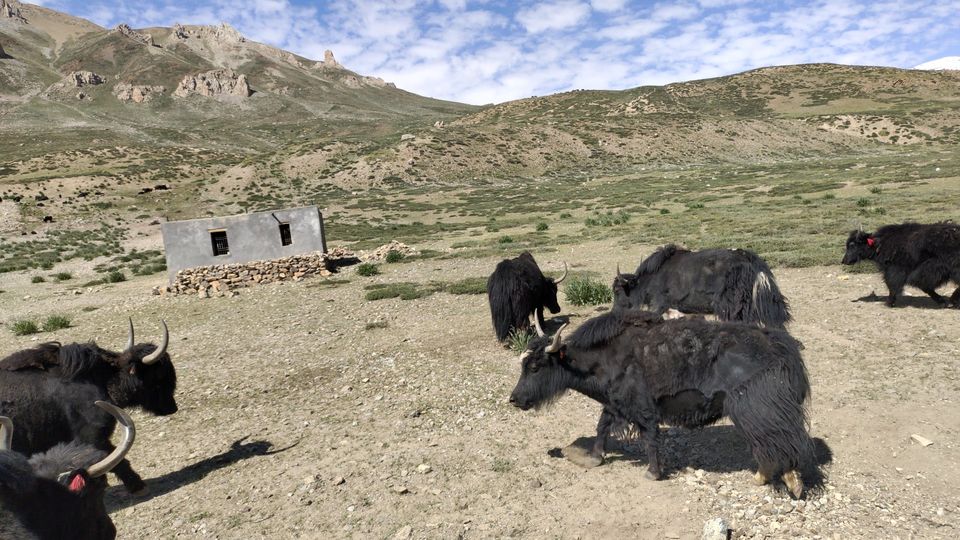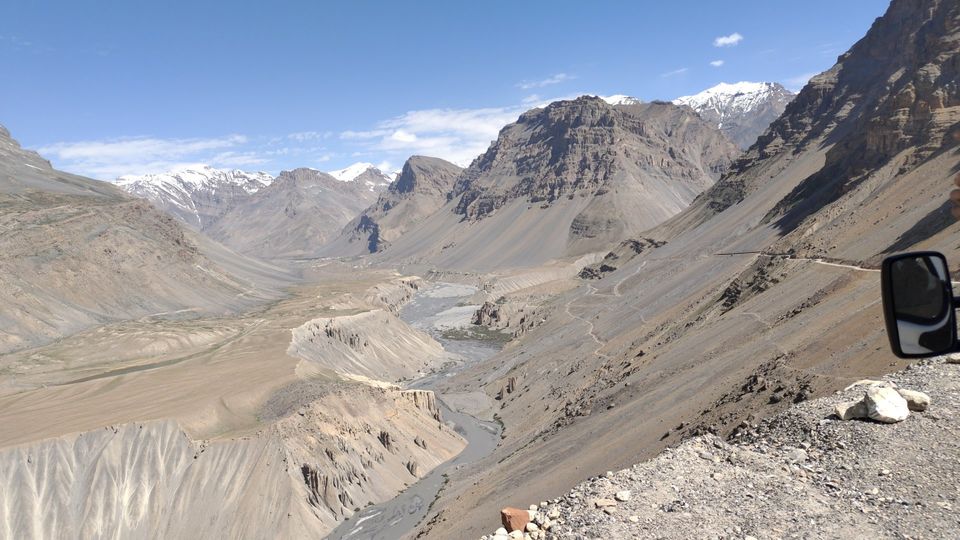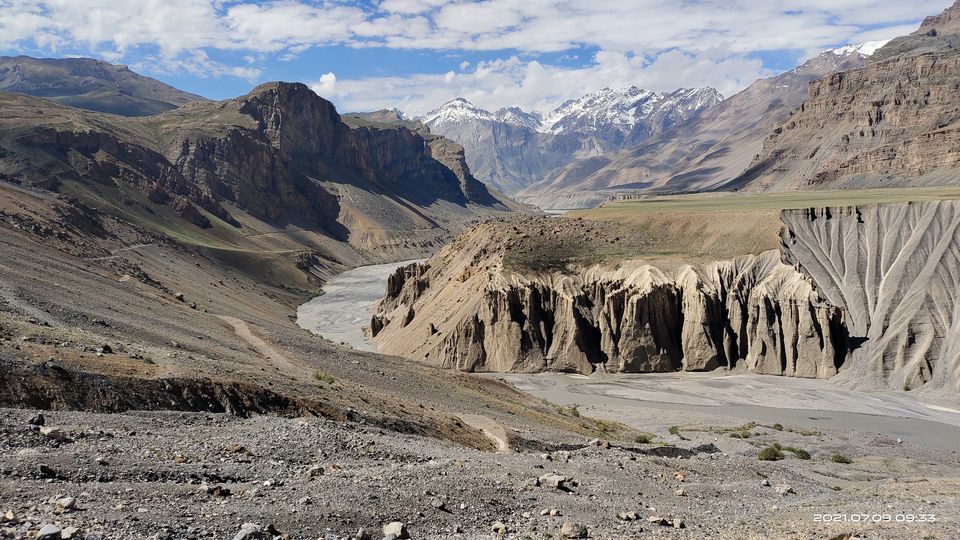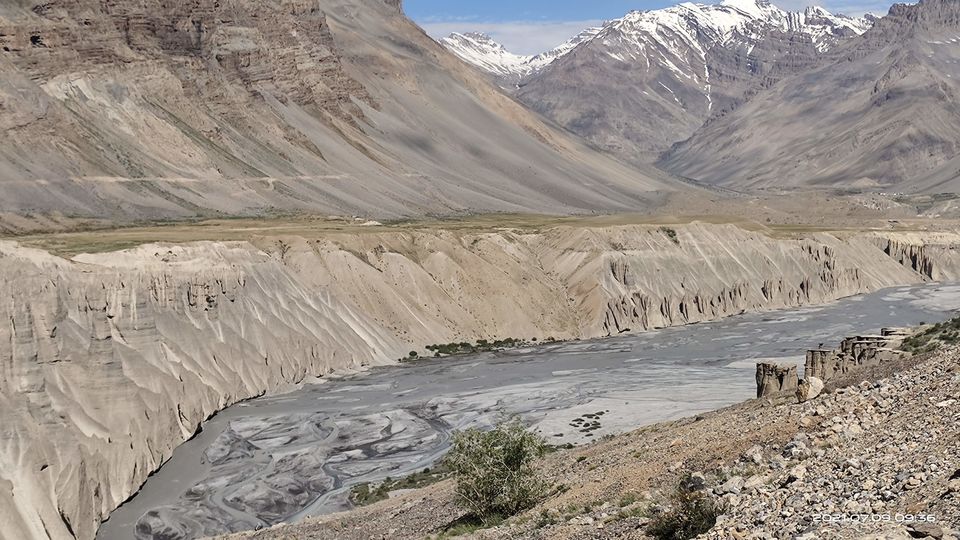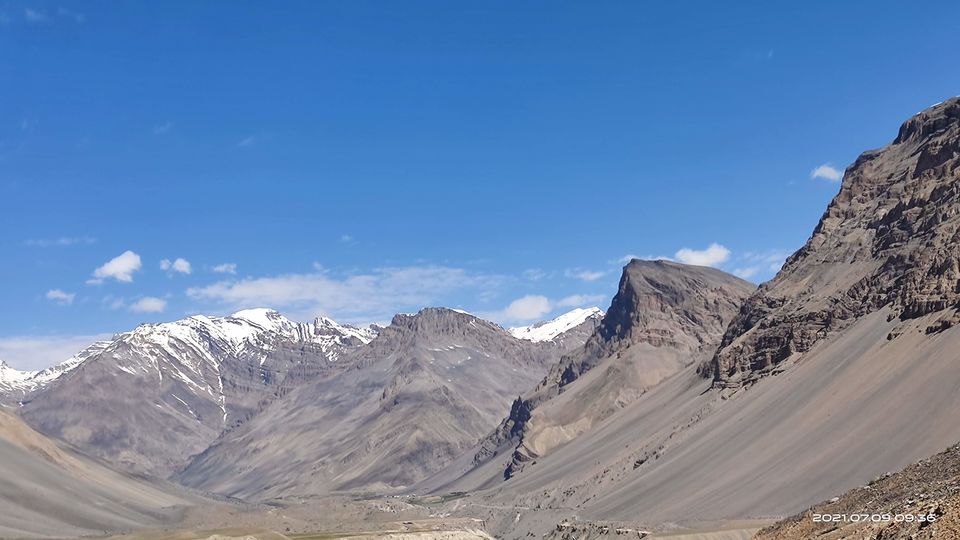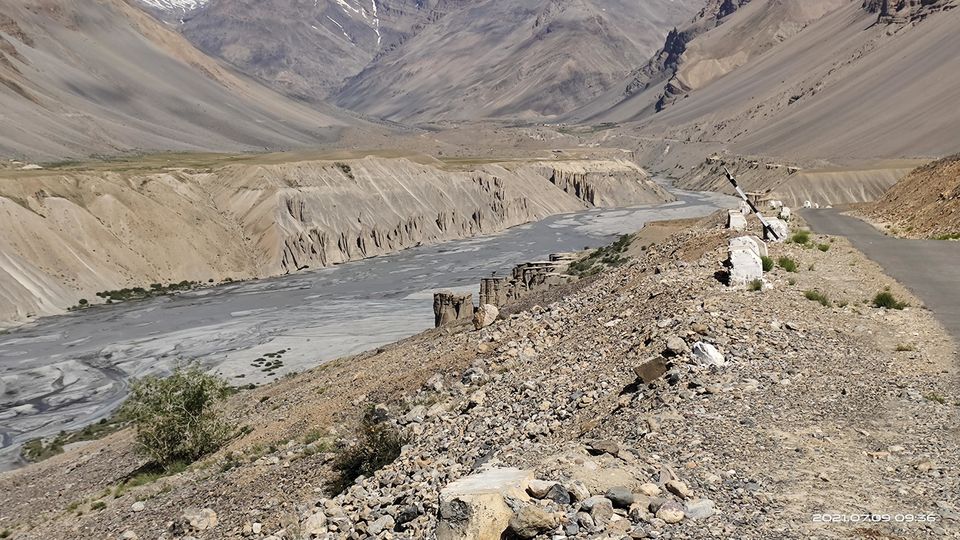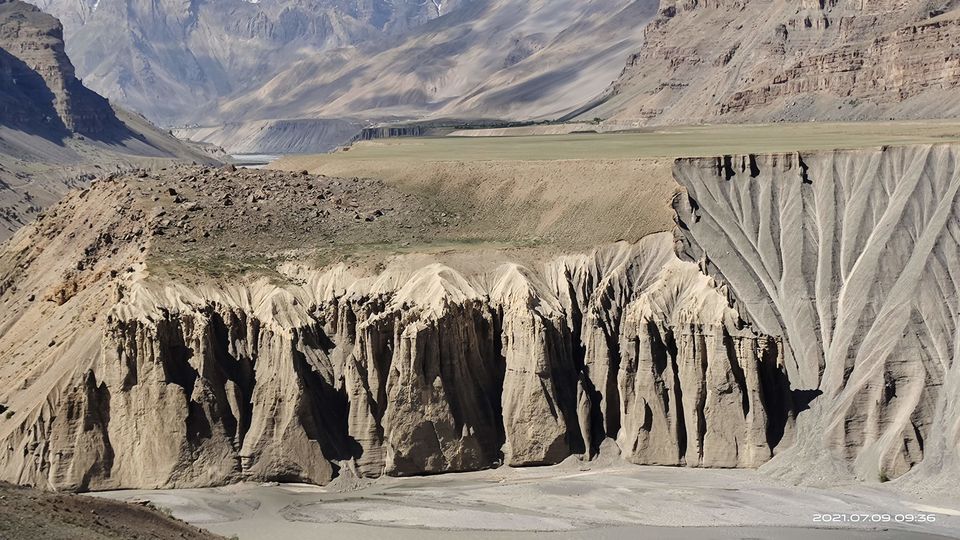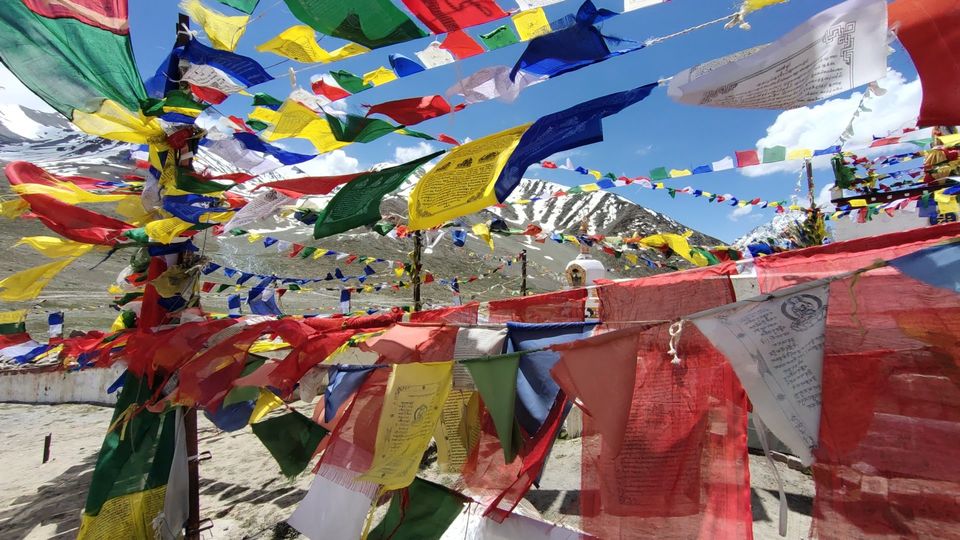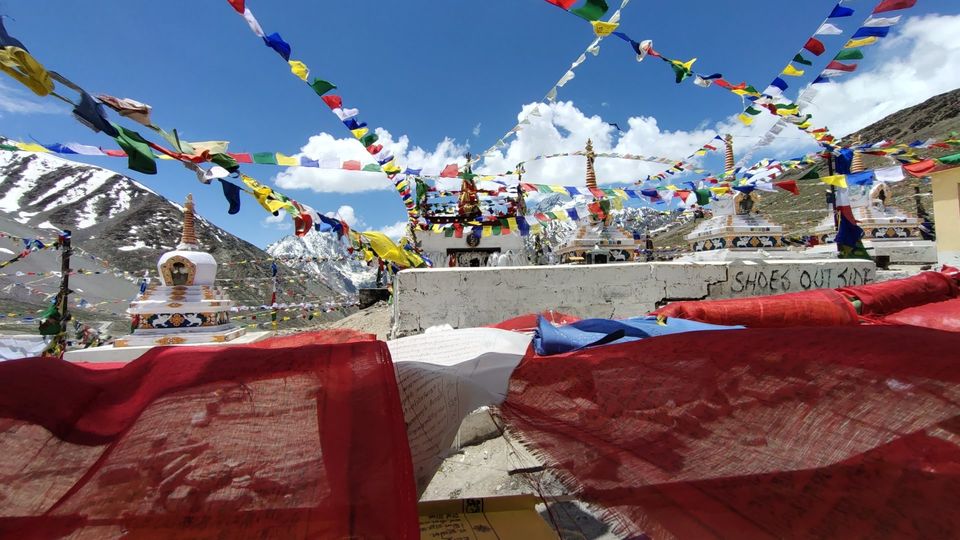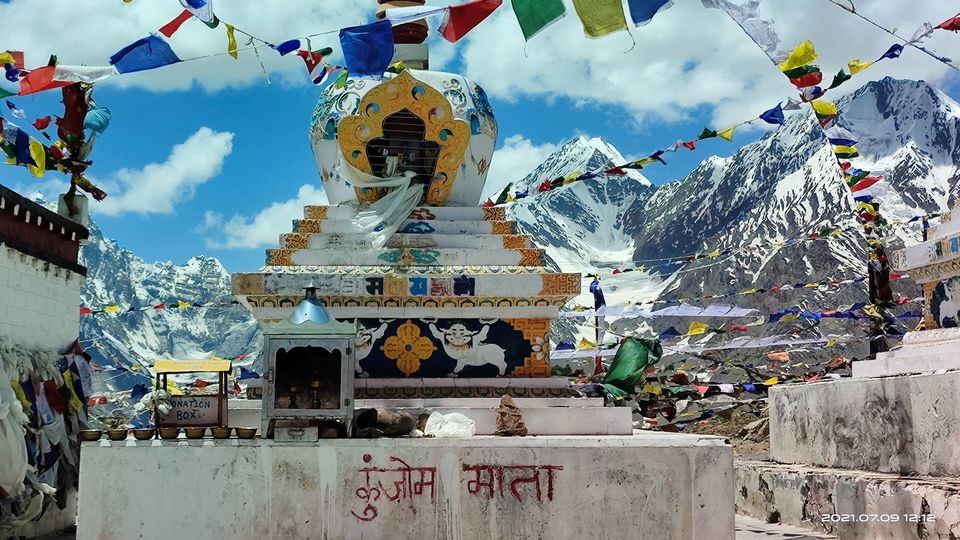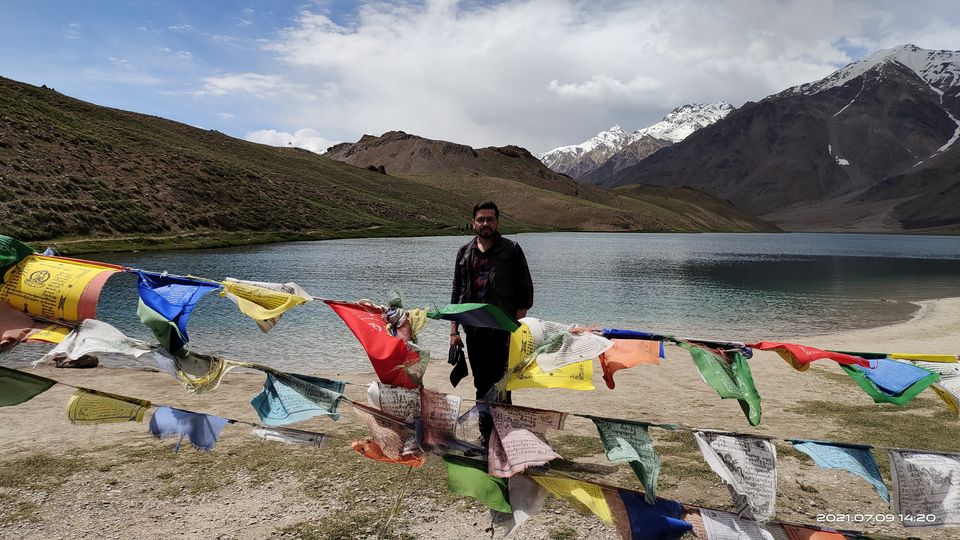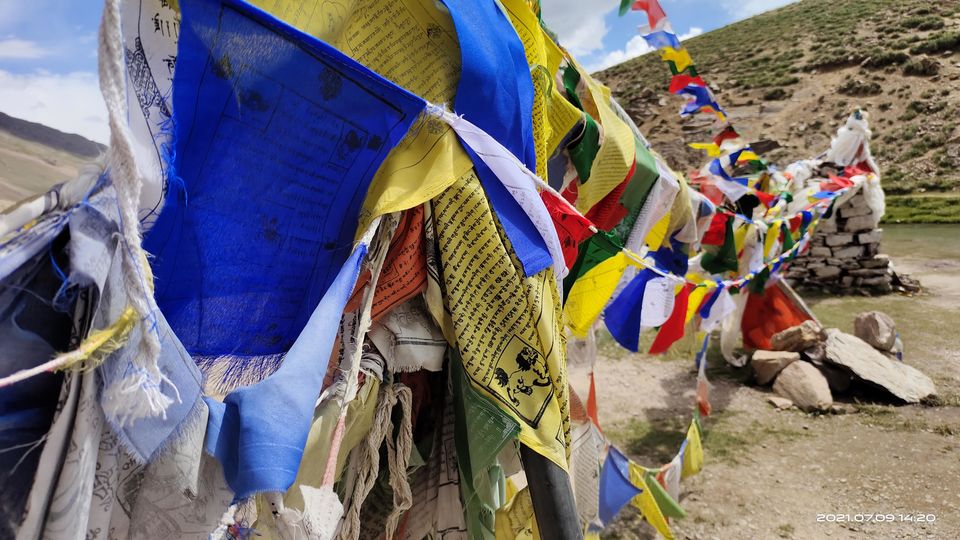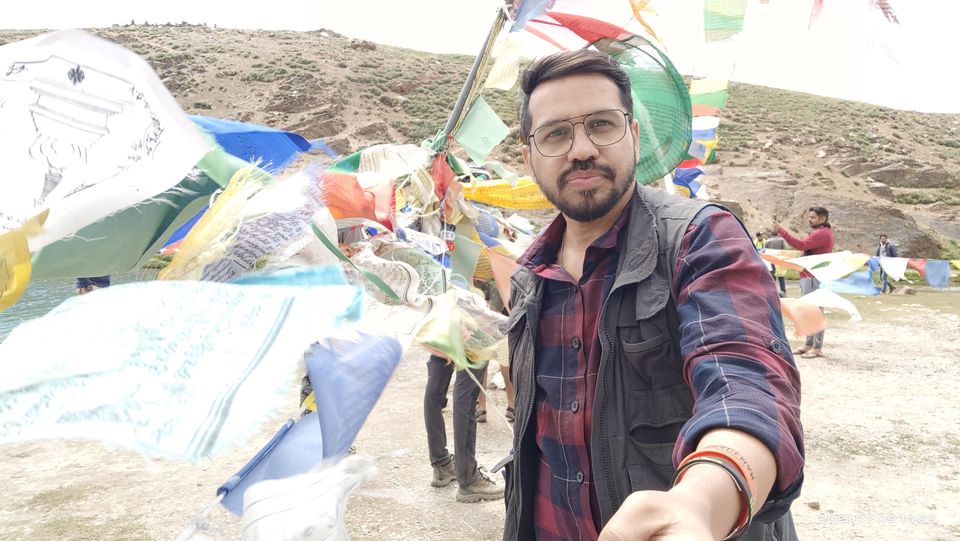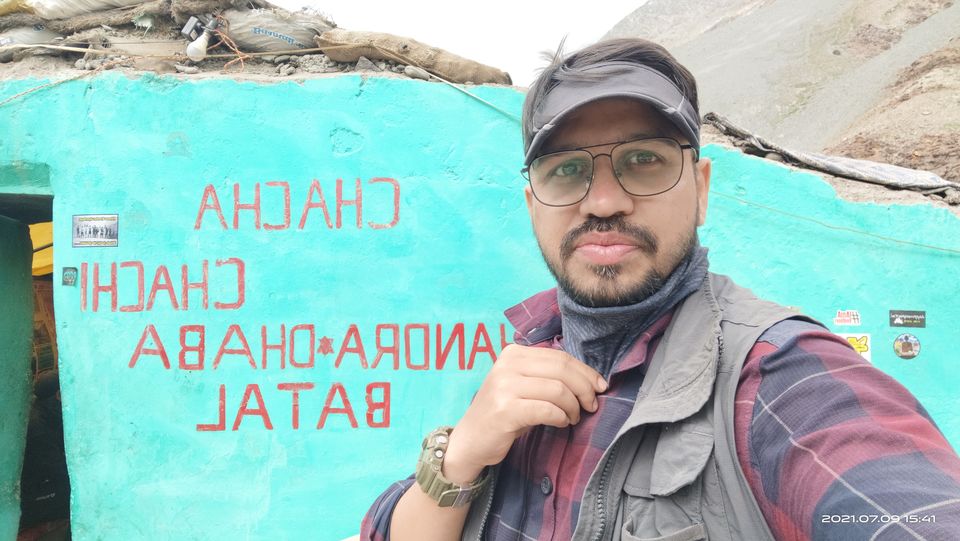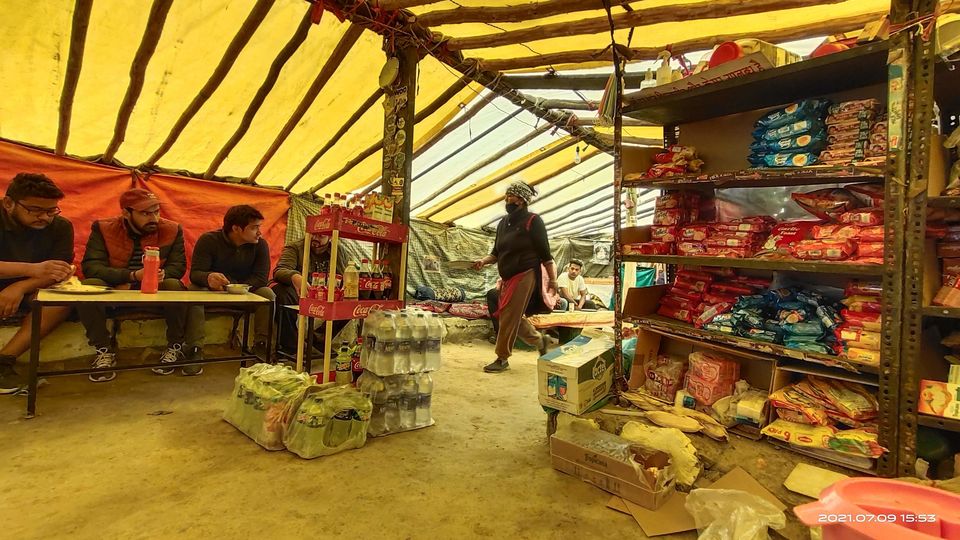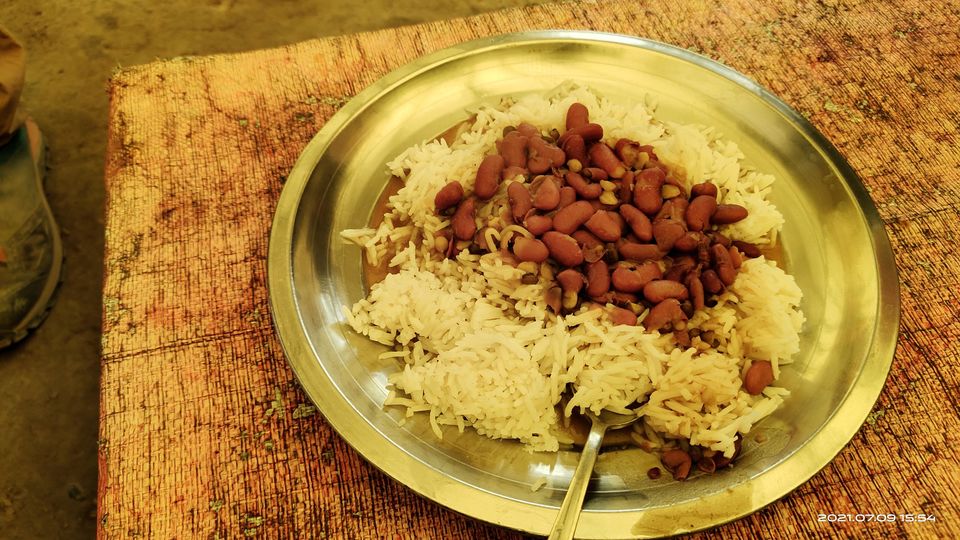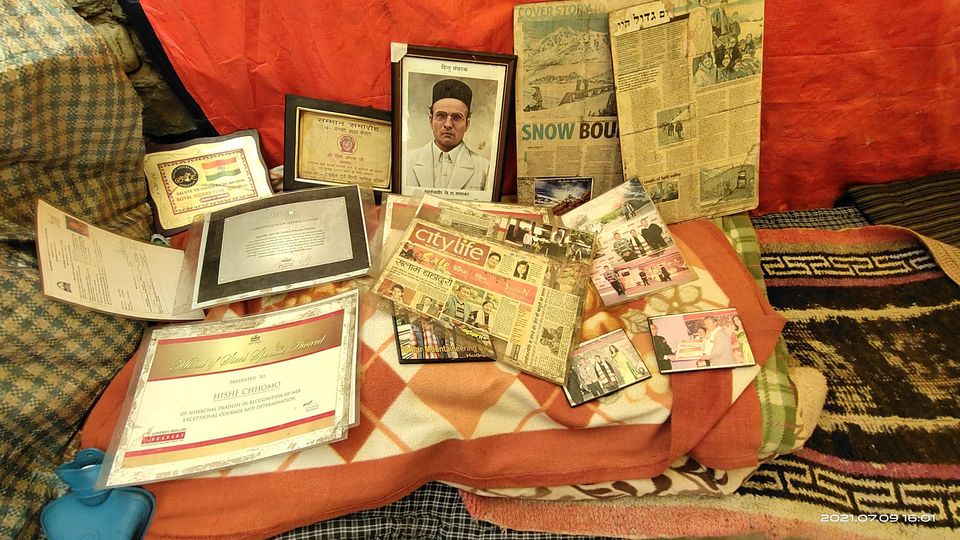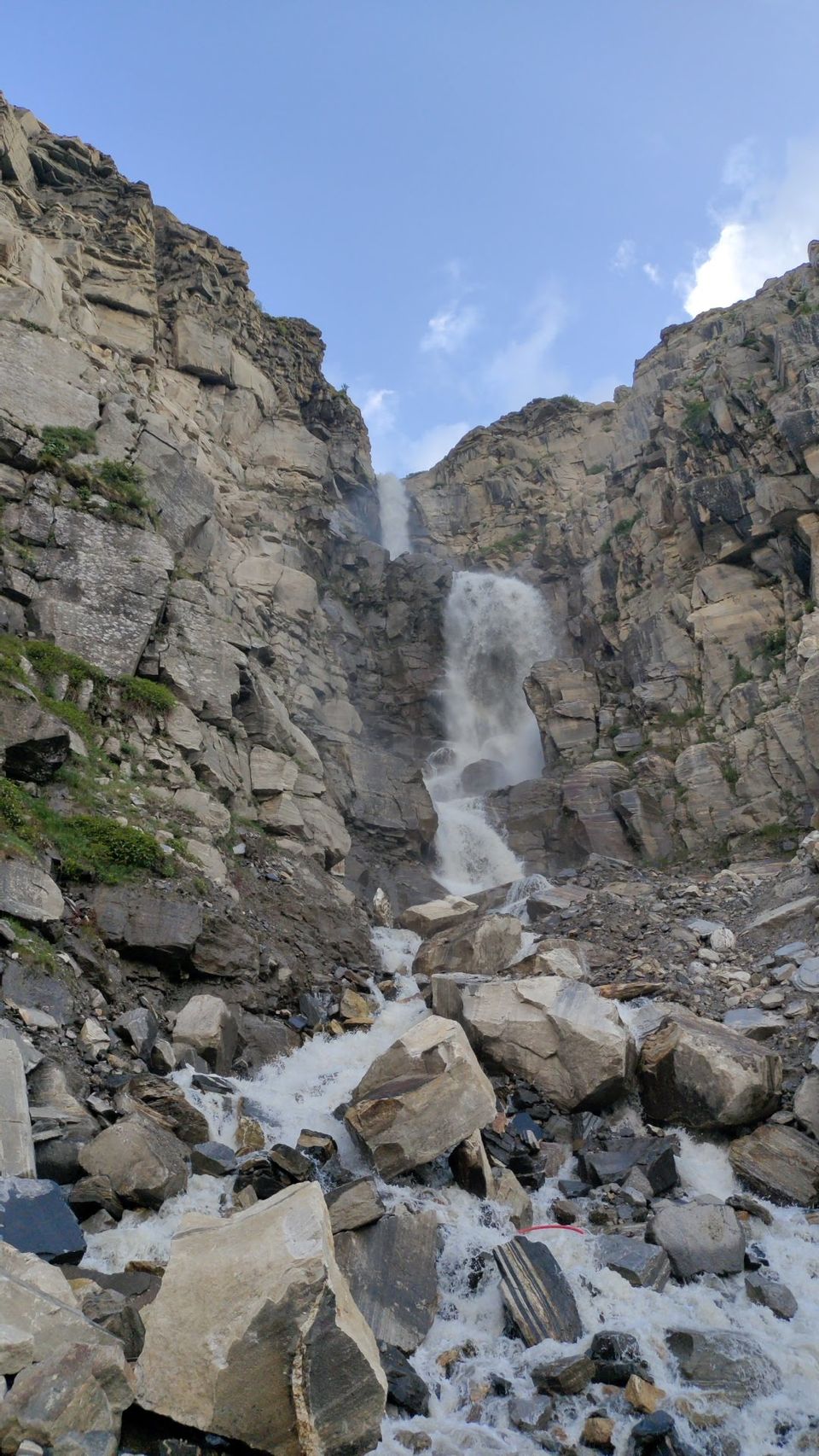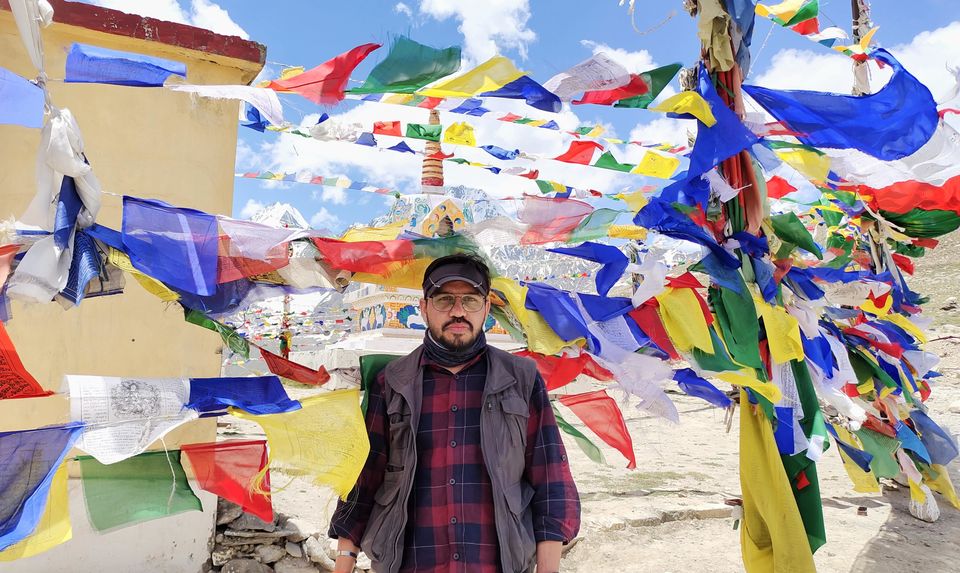 You will need to stay in Manali for a night since buses to Delhi depart between 4.00 pm to 6.00 pm. Take a bus to Delhi the following day.
Mud village: Mud village is situated in the Spiti valley of Lahaul & Spiti district. First, reach Manali then take a drive to Kaza which is 201 Kms. from Manali. From Kaza, Book sumo & reach Mud village.
Reaching Kafnu on your own :Distance from Shimla to Kafnu: 201 Kms.
Kafnu: Kafnu is situated in the Kinnaur district. It is around 201 km from Shimla. Drive on NH 22 from Shimla will take you to Kafnu via Rampur & Wangtoo.
Finding accommodation in Kafnu is not that difficult as there are many options. Those, who are feeling a little too adventurous, can camp under the starry sky and take the excitement a notch higher.
If you plan to get to Kafnu on your own, take a bus from Shimla that's headed to Karcham/Recong Peo from the new bus stand. Take an early morning bus, preferably before 6.30 am. The bus takes about 6 hours or so to get to the Kafnu diversion on the way to Wangtoo. Wait at the iron bridge for a bus thats headed to Kafnu. It may take a while. The wait can easily be an hour or two.
Traveling to Kaza on your own
From Mudh, vehicles can be hired for the journey to Kaza for Rs.2,100 for a jeep/Sumo Alternatively, a bus is available at 6.30 am.
Distance from Manali to Kaza: 201 Kms.
Distance from Kaza to Mud village: Around 50 to 60 Kms.
Network Connectivity
Airtel, Vodafone, BSNL network available only till the basecamp.
Things To Carry for Pin Bhaba Pass Trek
Caps
Toilet paper & wipes
Back pack (50-60l)
Water bottle
Fleece jackets and thermals
Hiking shoes
Woollen cap, socks, mittens & scarf
"Better to see something once than hear about it a thousand times"
"Nothing lives long, Only the earth and mountains."
I Hope These Information Will Help You To Make Yours Himalayan Trek Successful.
Note: contact Number Local Trek organizer : Kafnu Johnty 8626918700
for more travel information Like,follow and subscribes us on
Instagram: www.instagram.com/traveller_walking_sherpa
Youtube channel: Walking Sherpa
Gmail : walkingsherpa@gmail.com
#walkingsherpa #adventureinindia #adventuretravel #himalayantrek
#trekking #trekkininhimalayas #trekkinginindia