We have seen heroes and legends in movies and read about them in fairy tales. But how often do we get the chance to become a hero ourselves?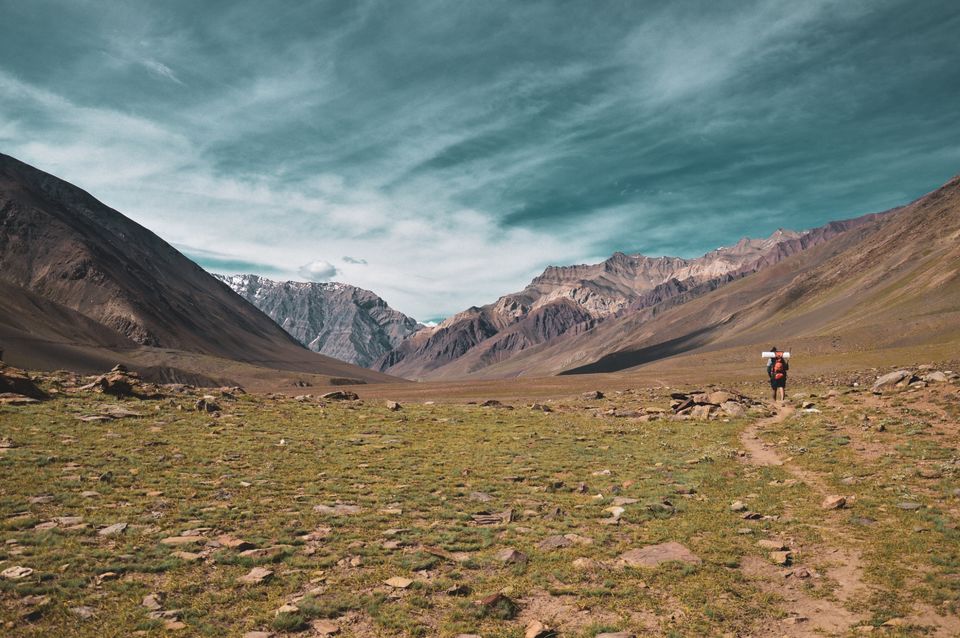 I got an opportunity to become one, inspiring many among my friends and acquaintances, it was something I never aspired to do, but then it's all about the inner calling when voices inside your head urge you to push beyond your limits and break barriers to achieve a milestone.
"You are the master of your own life" so goes the saying. "You are the one who creates destiny" there goes another. And that's exactly what I sought out to do: In my own little way, I conquered a mountain, no, not Everest, but another peak in the mighty Himalayas. The personal achievement becomes more a triumph when I realize that this was something, I never thought I would ever do.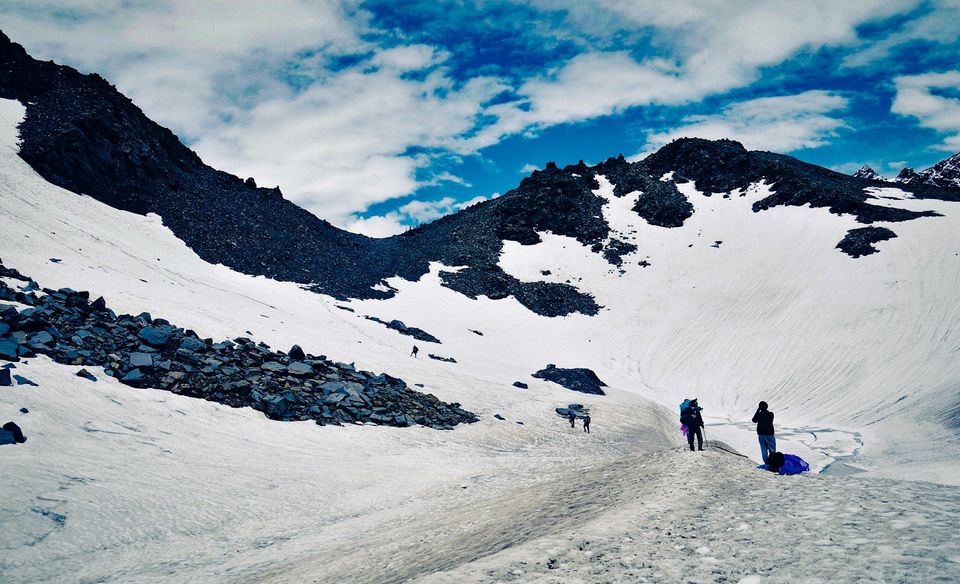 It was a 5-day trek
Climbing a Himalayan glacier isn't easy. Especially this one which is somewhere between Phistrang and Pin Bhabha Pass in the Kinnaur district of Himachal Pradesh. Here is a short itinerary. This is a 5-day trek starting from Kafnu in Kinnaur (first day), then passes by Muling (second day), Kara (third day), Phistarang (from where you climb the glacier on the fourth day), finally reaching Pin Bhabha Pass on the fifth day. Along the way you cross thick forest and meadows of Kinnaur, eventually ending in the barren landscape and stark desolateness of Spiti valley.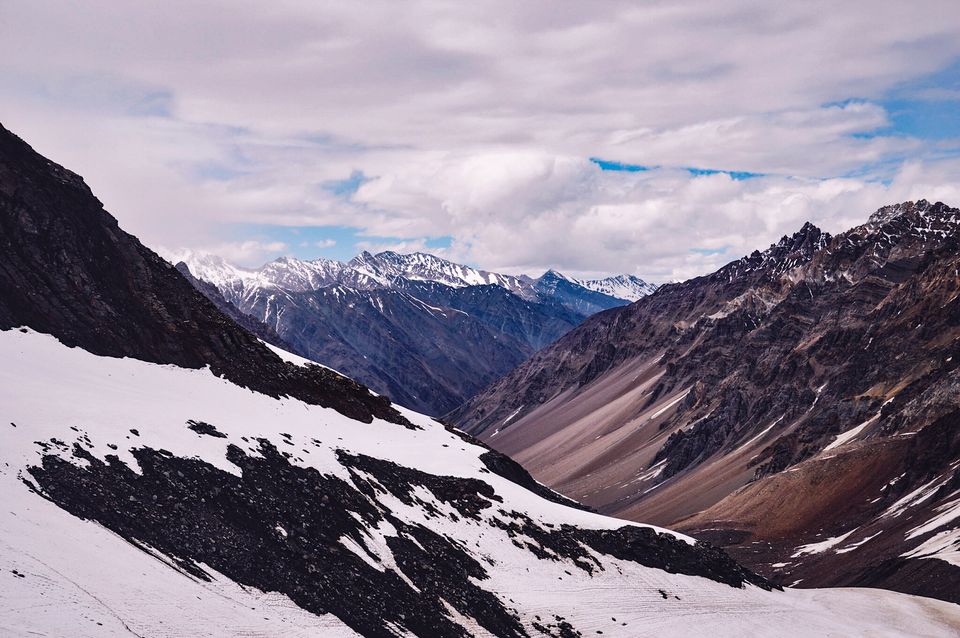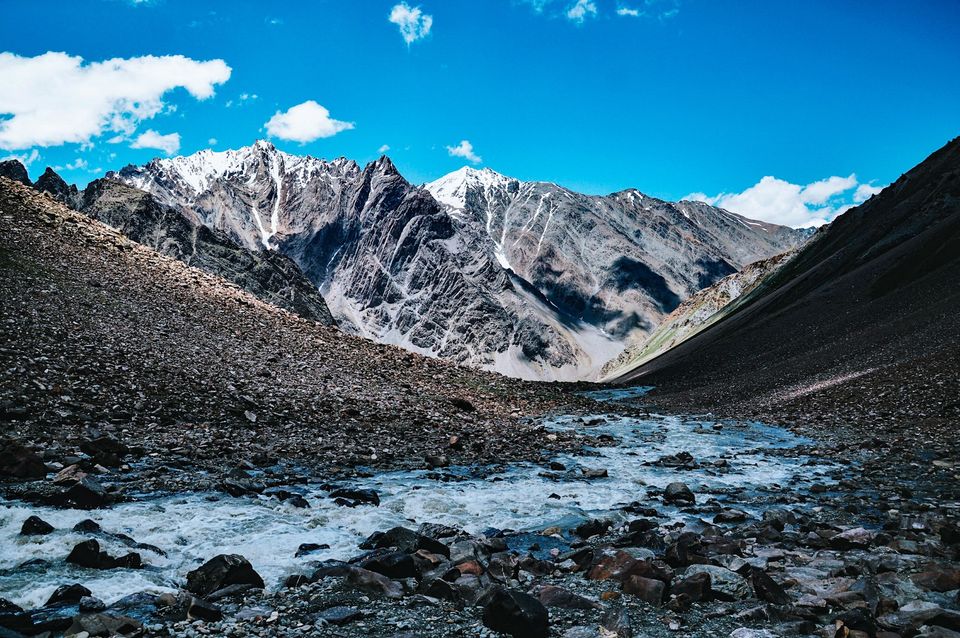 Mulling, Kinnaur
One has to acclimatize to the high-altitude weather, battle hailstorms at 15-16,000 ft while ascending, one step at a time, up across loose icy surface.
But seriously, when it comes to trekking in the Himalayas, it's as much about physical strength (you need a lot of stamina) as it's about mental strength. It's about preparing the brain to tackle the challenges on your way, holding on with great perseverance. Climbing glacier tests everyone's patience.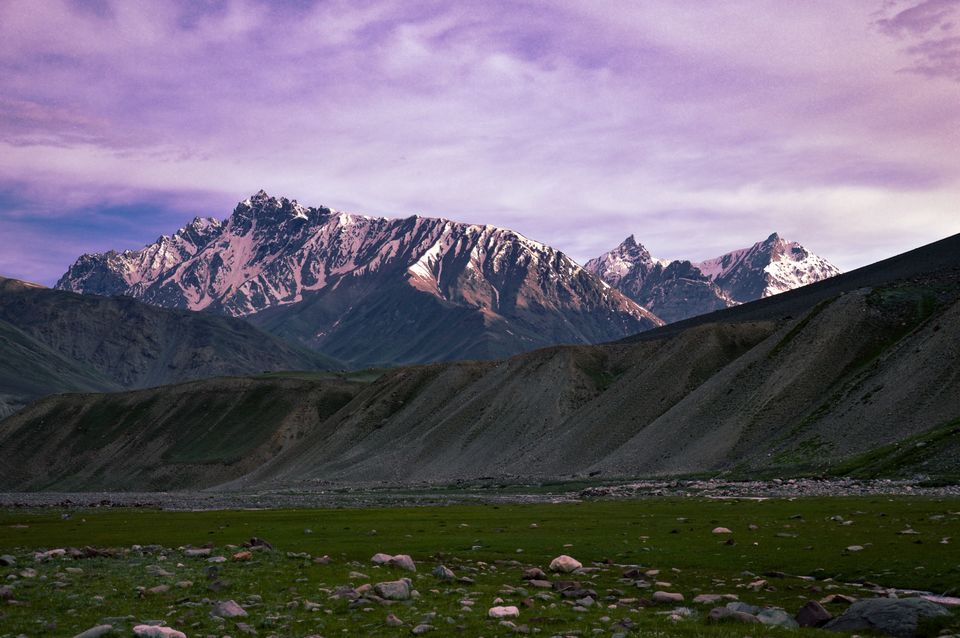 The chill seeps into your bones, and oxygen being minimal, the lungs go on overdrive. My eyes felt as if they were popping out. Was I going snow-blind? You experience the sudden sensation of blood rushing to your head, and your feet and palms get soaked in sweat. I had to endure it all for four hours, negotiating slippery paths, and every time my eyes looked down it seemed as if gravity is pulling me back. But the natural abundance kept me pushing up, up and up.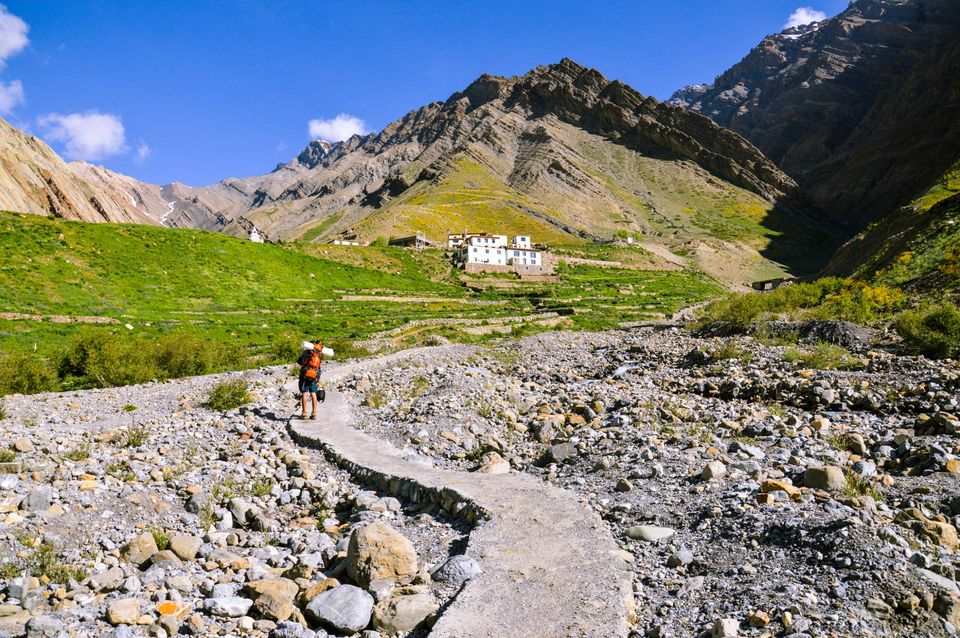 No, one cannot afford to be afraid. All notions of fear should be banished. Shivering in the cold, my legs went numb. The rainfall was continuous. The climb was steep. To make things worse, I also had to cross glacial rivers. With my injured foot, numb hands, a body carrying a 6-kg backpack, my only way to fight these torturous moments was not to think of what could happen on the way – for all you know, one could die in such hostile environment.
In fact, I would have died: There was a massive landslide and I was witness to large boulders wheezing past me.
And then I looked around! What I saw was spell-binding – a landscape that was pure white heaven. Yes, this was what I made my journey for, and I forgot all my pain.
This was the moment I had been waiting to experience. A feeling of triumph swept over me as I reached the top at last – a feat not everyone achieves – even as I felt like a queen of all that I surveyed.
"Do not go gentle into that Goodnight

Rage rage against the dying of the light"
– Dylan Thomas