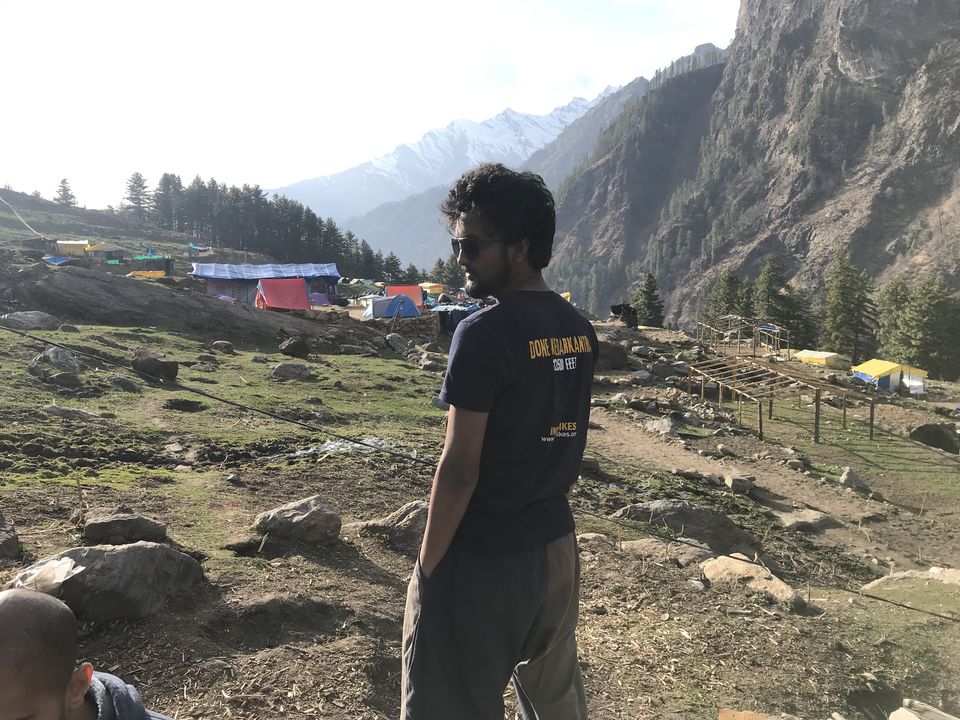 Last time my best buds and I explored the mountains was in 2012. We'd visited Kullu, Manali, Rohtang and Manikaran back then when we were in college.
Fast forward to 2018 & now all of us have full time jobs, yet the desire to have a road trip was ever burning. This fire was finally extinguished in March, 2018 when after many failed plans we embarked to Parvati valley.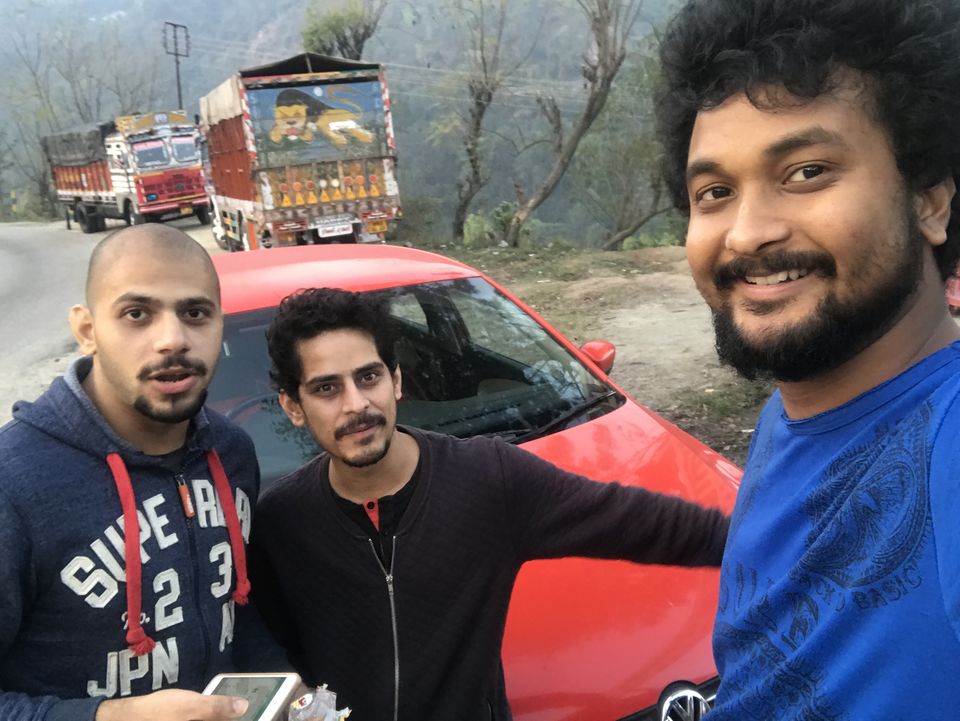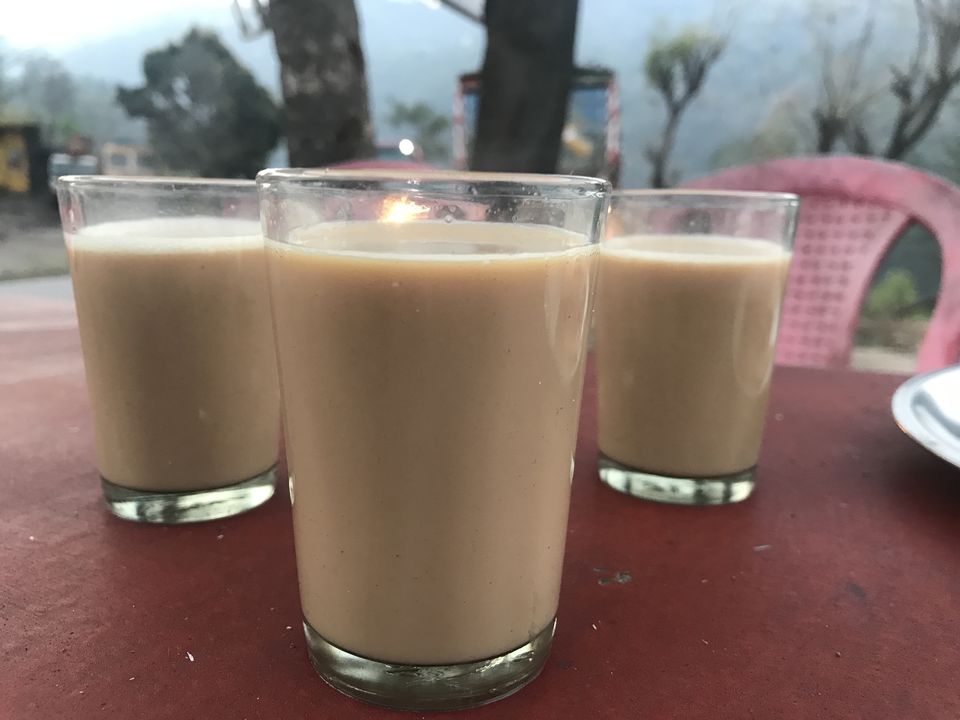 I remembered clearly about this cafe (earlier trip to Kasol in 2017) & convinced everyone to grab brunch here.
Basically the crepes/waffles are amazing here. Highly recommended. & it's not even hard to find. It's just before that little bridge near the main market area.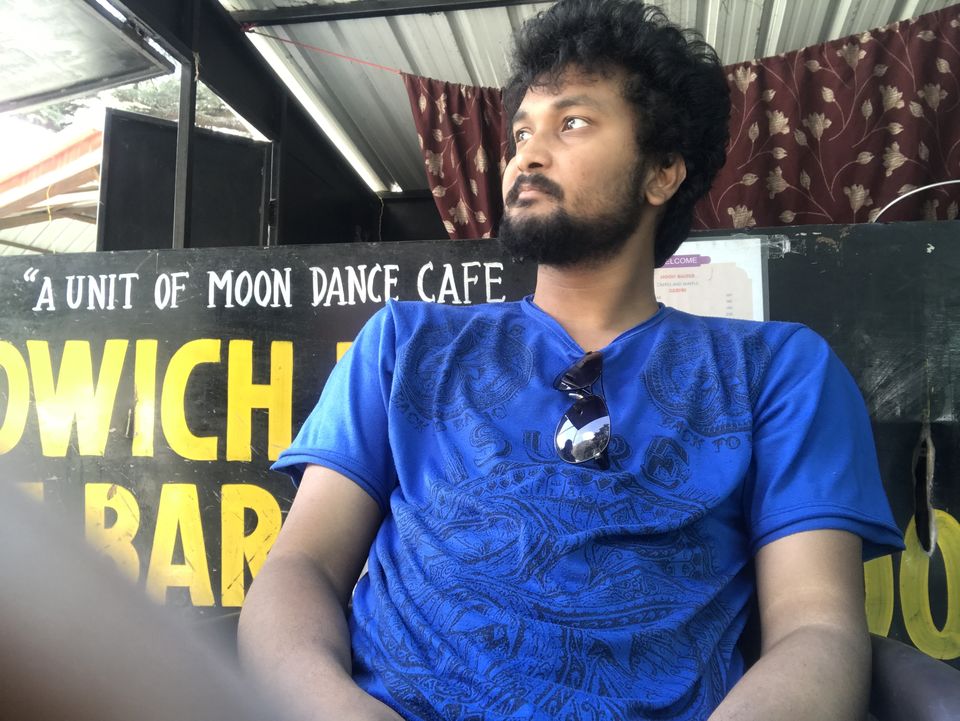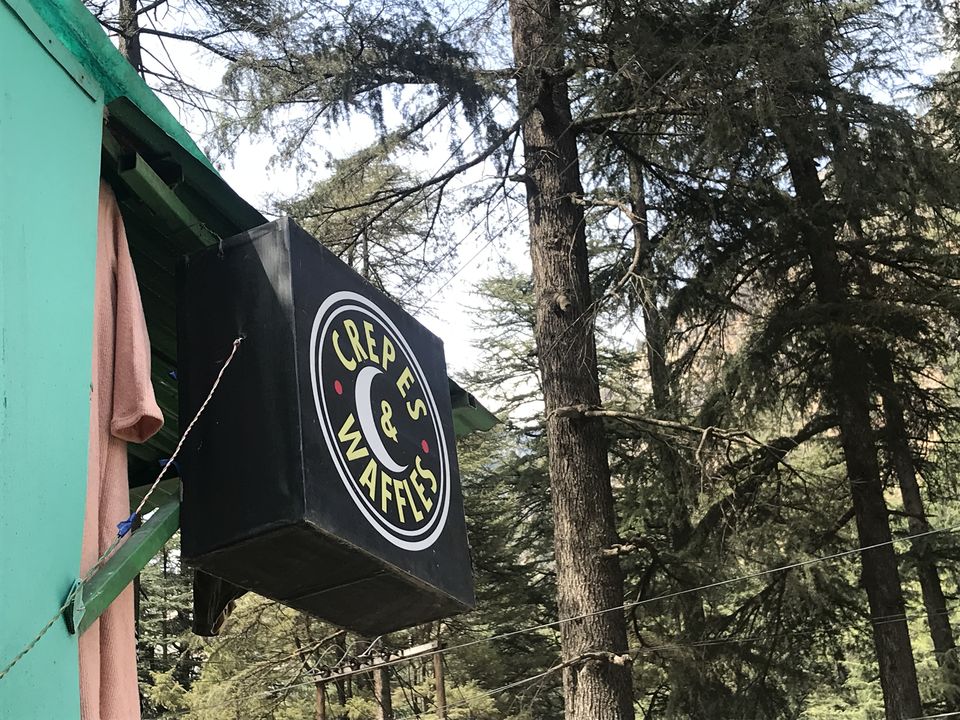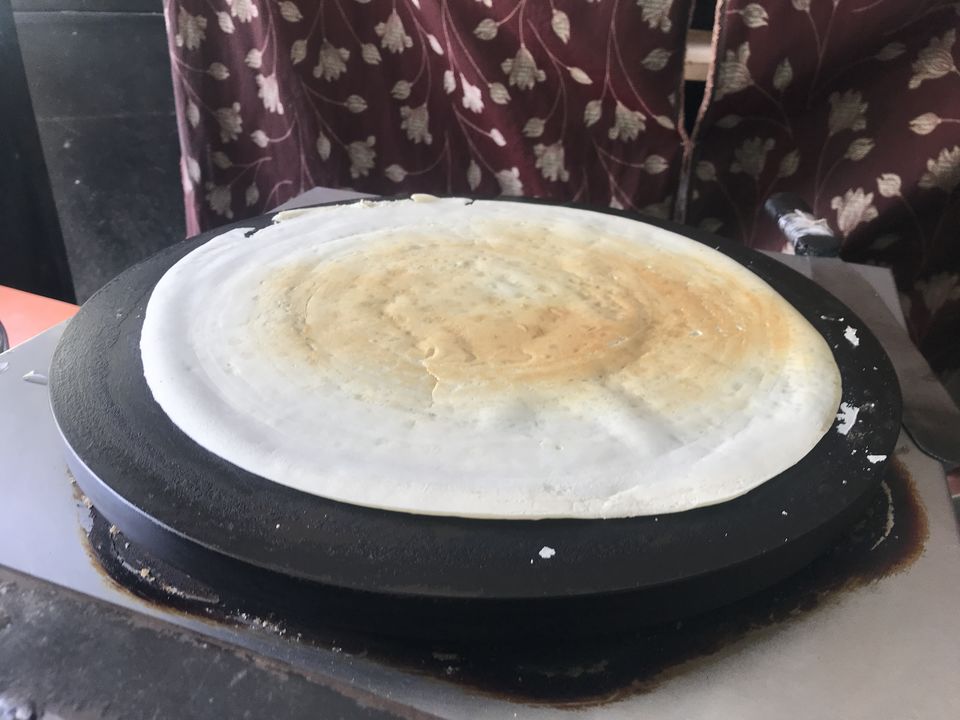 We headed towards Katagla forest area where one of our friend's friend had setup a small camp.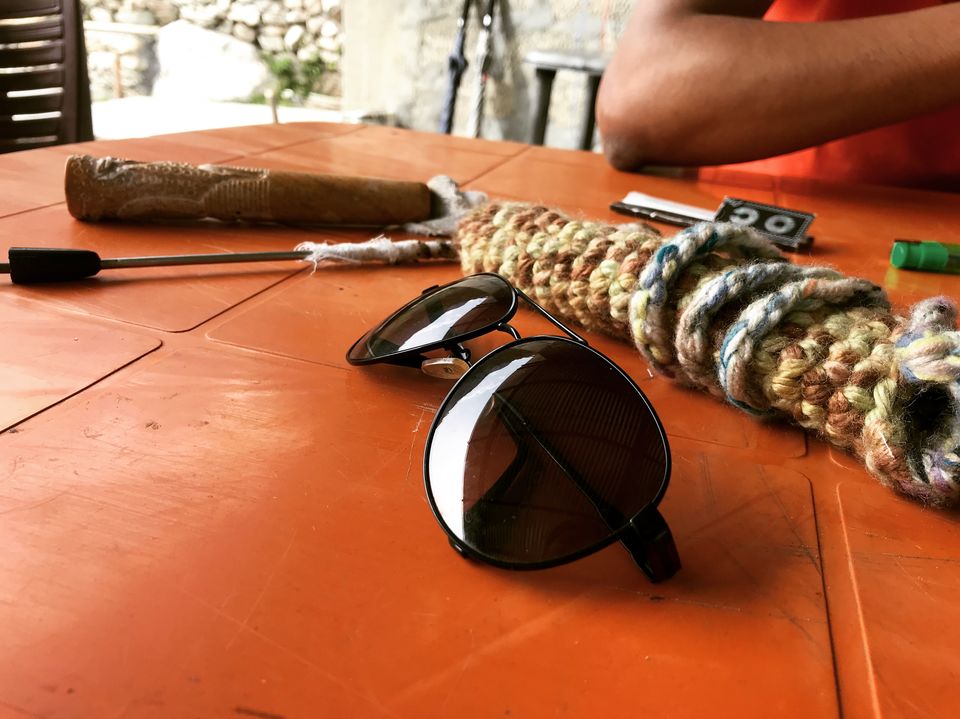 Since we were tired from the journey we got rid of the backpacks and crashed for naps. It was too bright outside and we didn't have the stamina to explore in all honesty.
At night we came to Jim Morrisson's cafe to "chill". Yeah, you know what it is already. All these cafe's are cliches. Whenever you're in Kasol, you end up being here some evening or the other.
The soft music being played was totally ideal for us to chill out.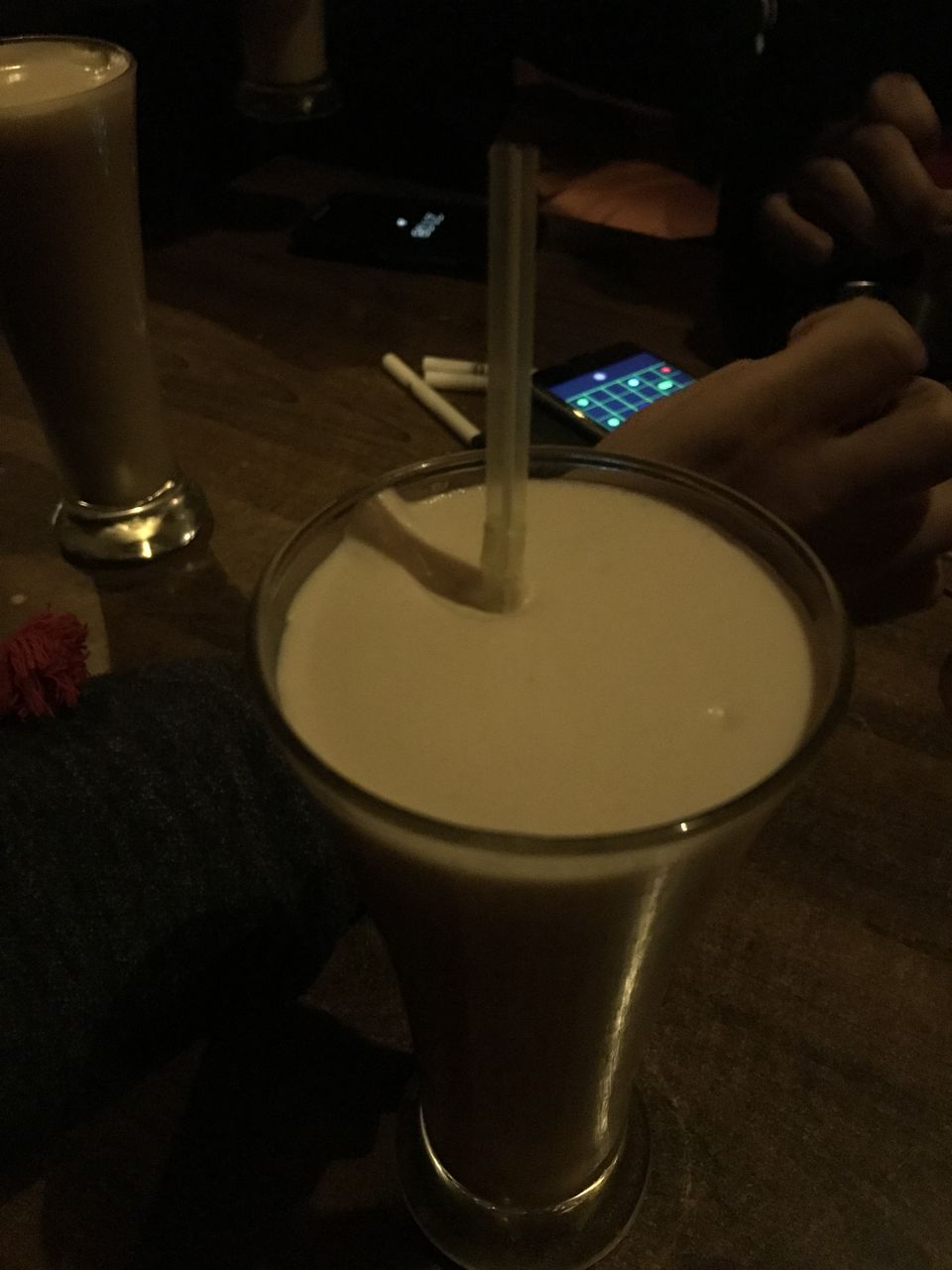 Not four of us combined to finish up that pizza. TBH, it wasn't that great either. In the background you can see we were playing a game on my friend's cell. We kind of went in a loop there :D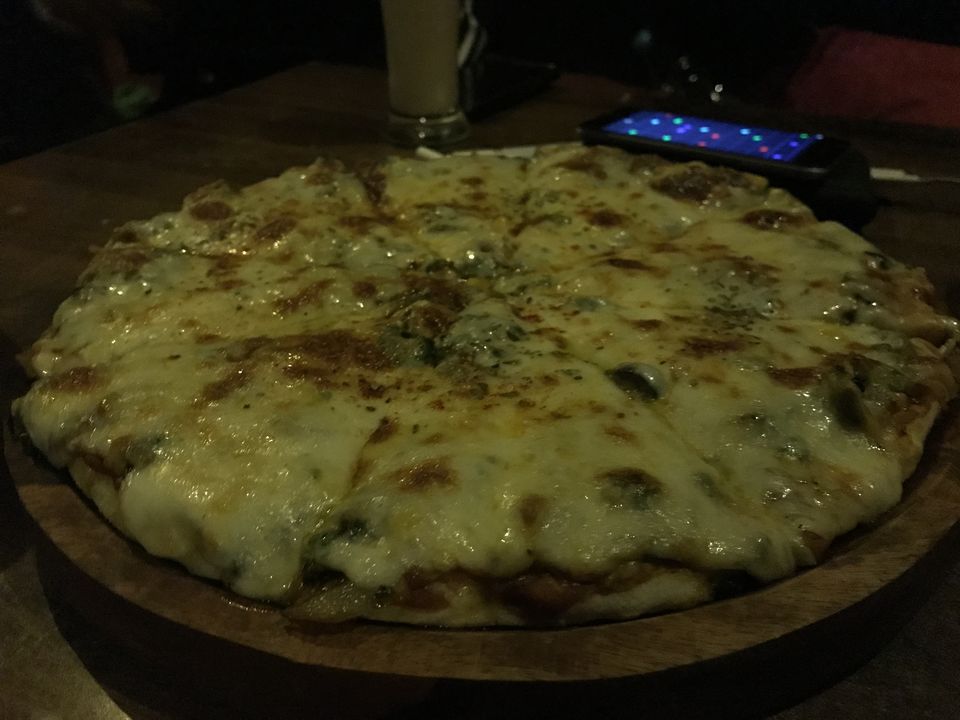 As you can see it was a makeshift kinda place where we were crashing, hence I won't be able to tell you the property name. Another Delhihite trying to hustle in Kasol & populating it even more.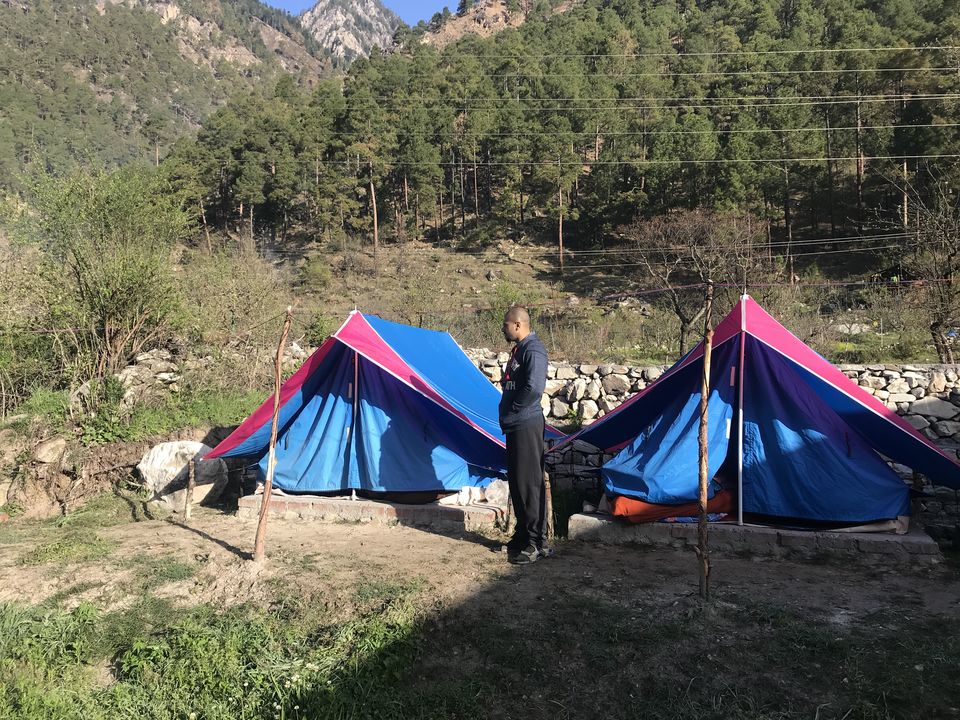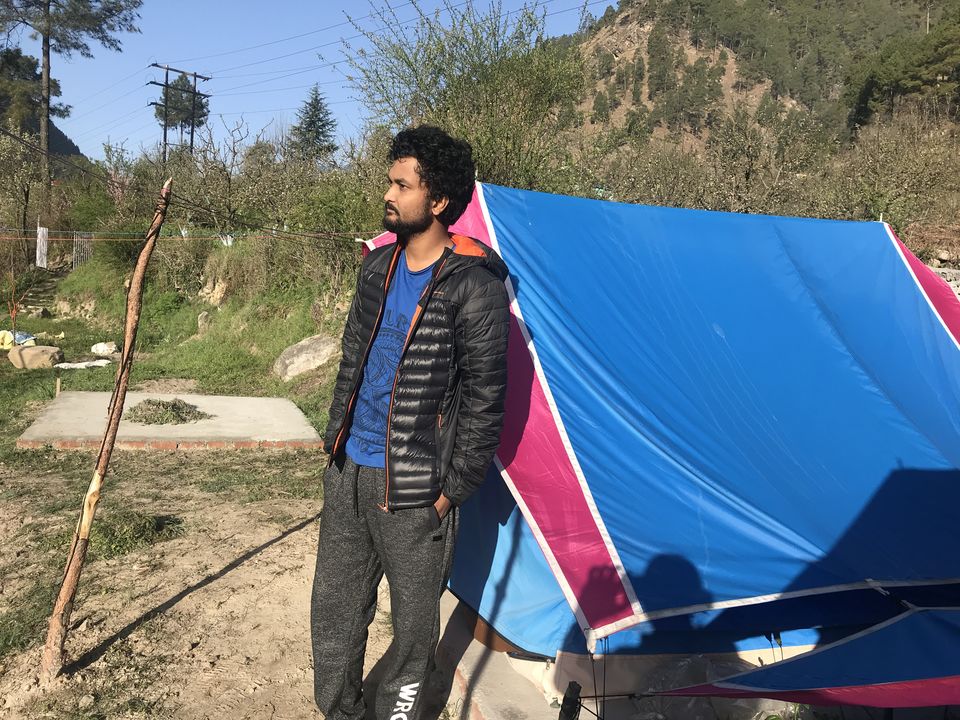 There's your "Awwww" moment. Mountain dogs, aren't they the cutest?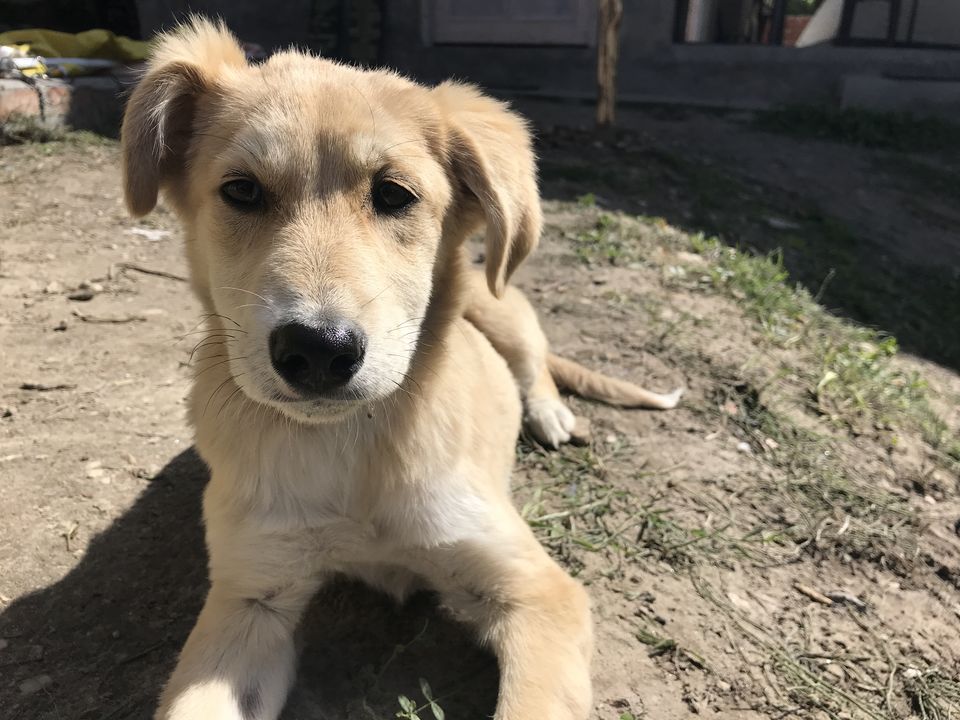 We bag-packed and bid adieu to the host & set off to Barshaini. From there we'd planned to trek to Kheerganga and spend the night over there.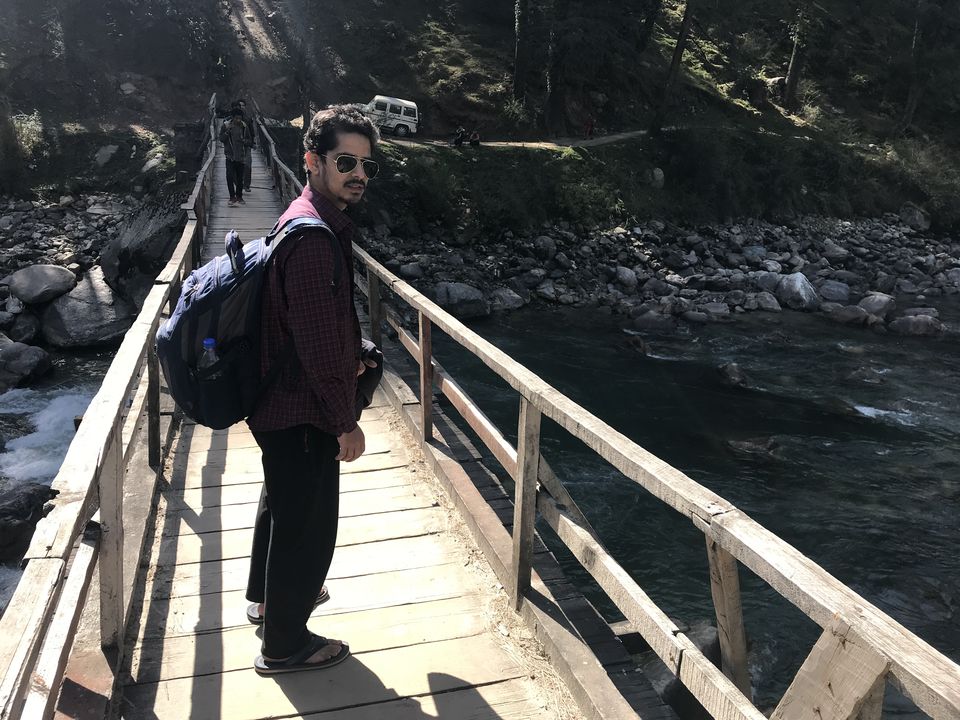 We parked roadside in a long queue of cars and headed towards the trail of the infamous "Kheerganga".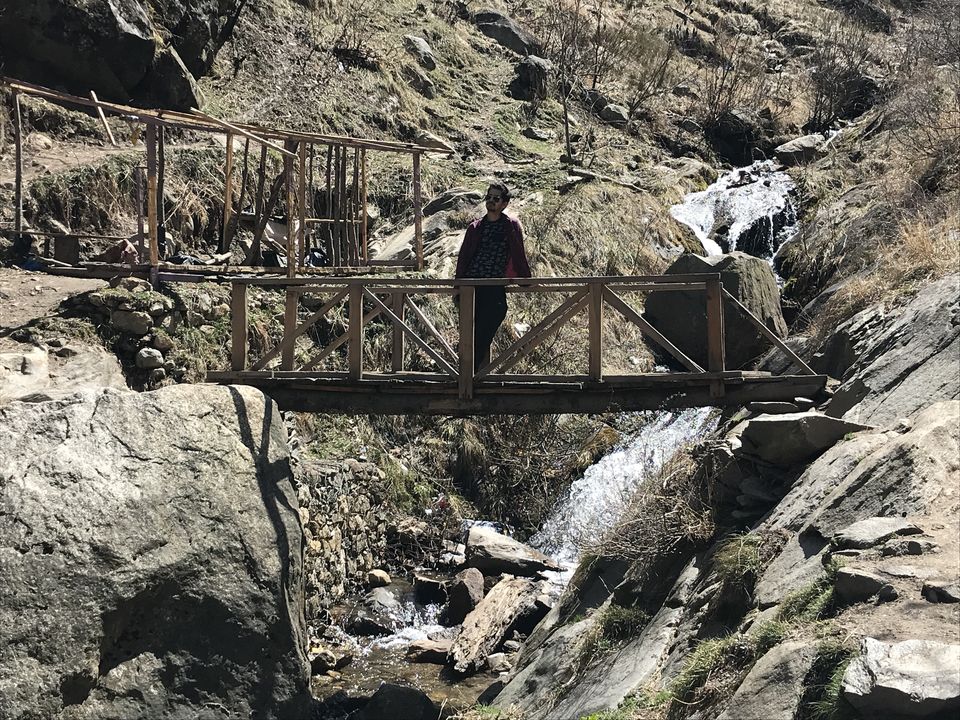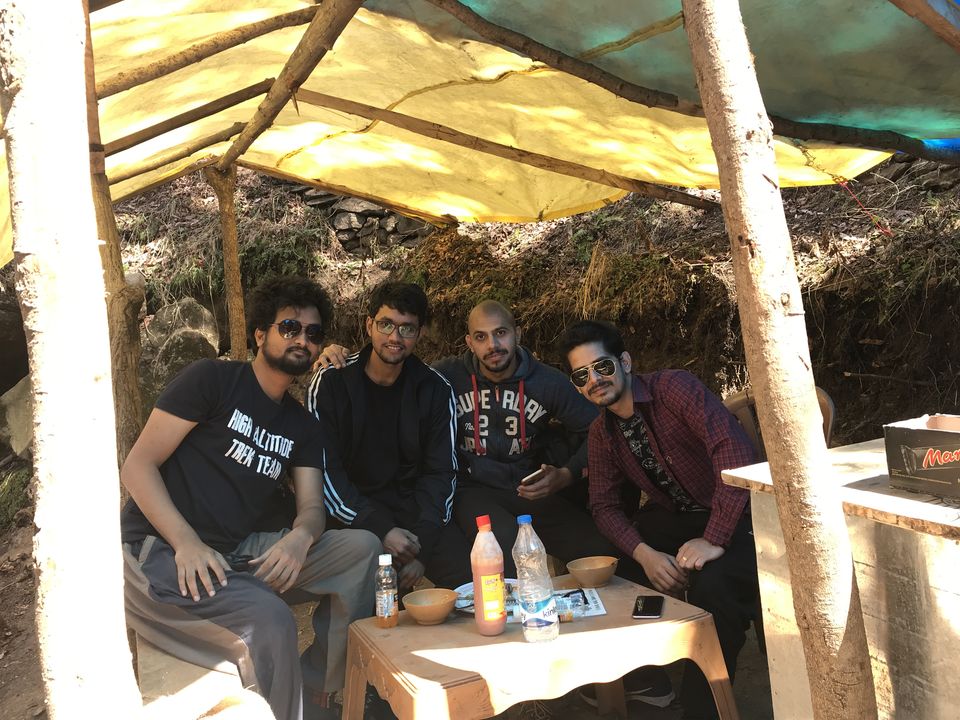 It was a trek easier in gradient to Triund I'd say, but relatively longer. Also, we would happen to stop at times and started to have discussion about the trash that was along the way and how dirty this trail had become over the years.
Speaking of which, I recall a great foundation with whom I wish to travel/trek in the near future. Healing Himalayas. The founder of this organization for the love of Himalayas took matters in his own hands and started his own little project with a cause, cleaning the mountains. They also regularly have expeditions to Srikhand Mahadev, if you have a craving to a slightly moderate level trek.
Little did we know in the upcoming months (in May), government put a blanket ban on shops/camps at Kheerganga. I've heard the permanent camps/shops have now been removed from there. A decision which was widely appreciated by the community.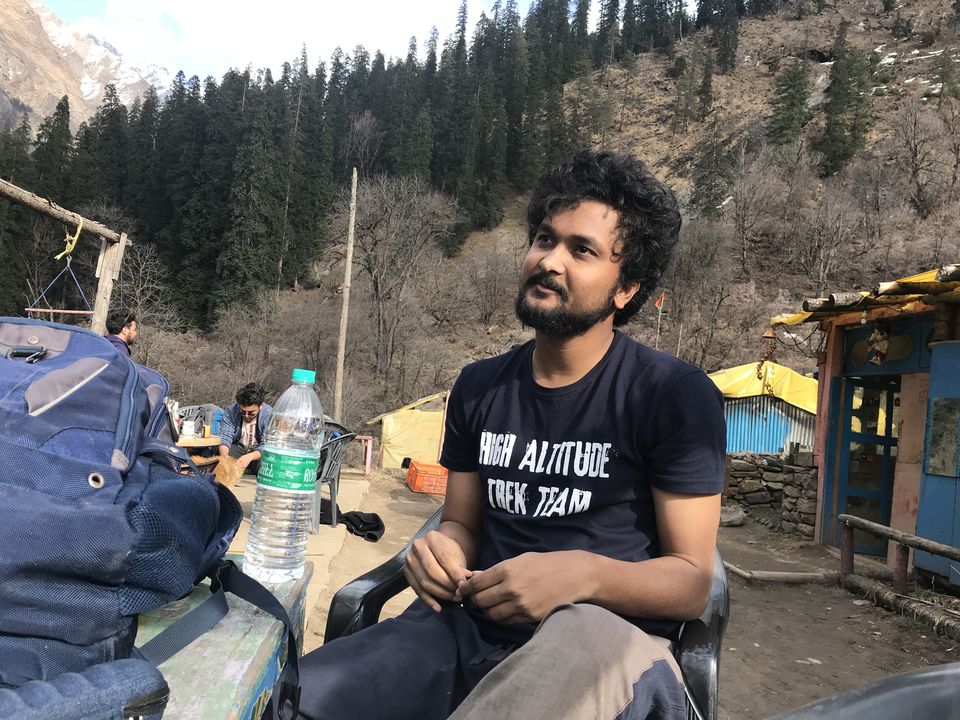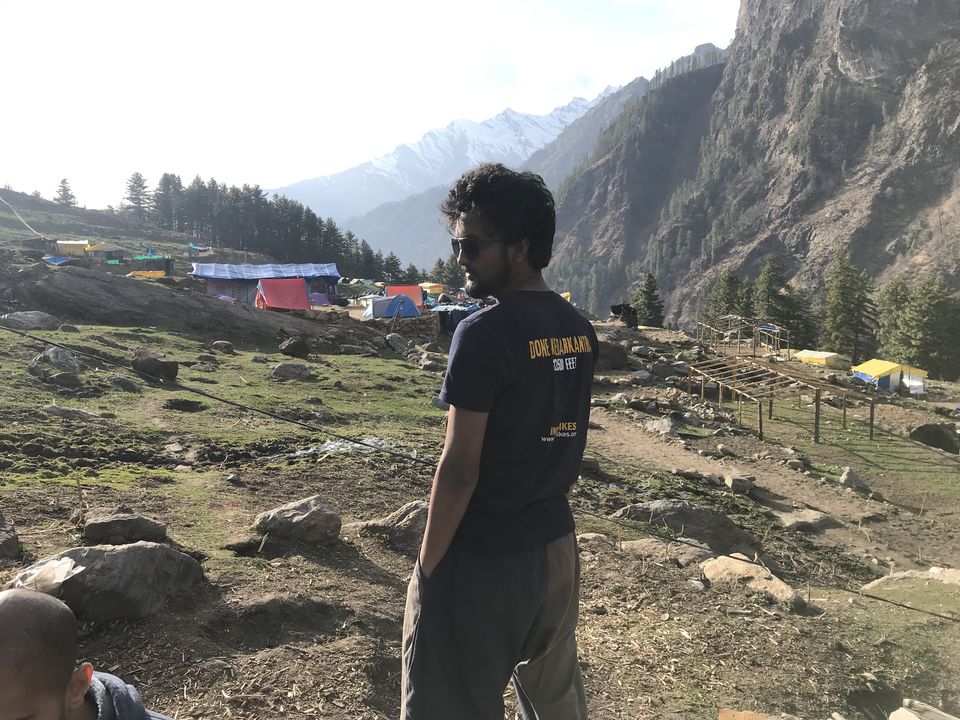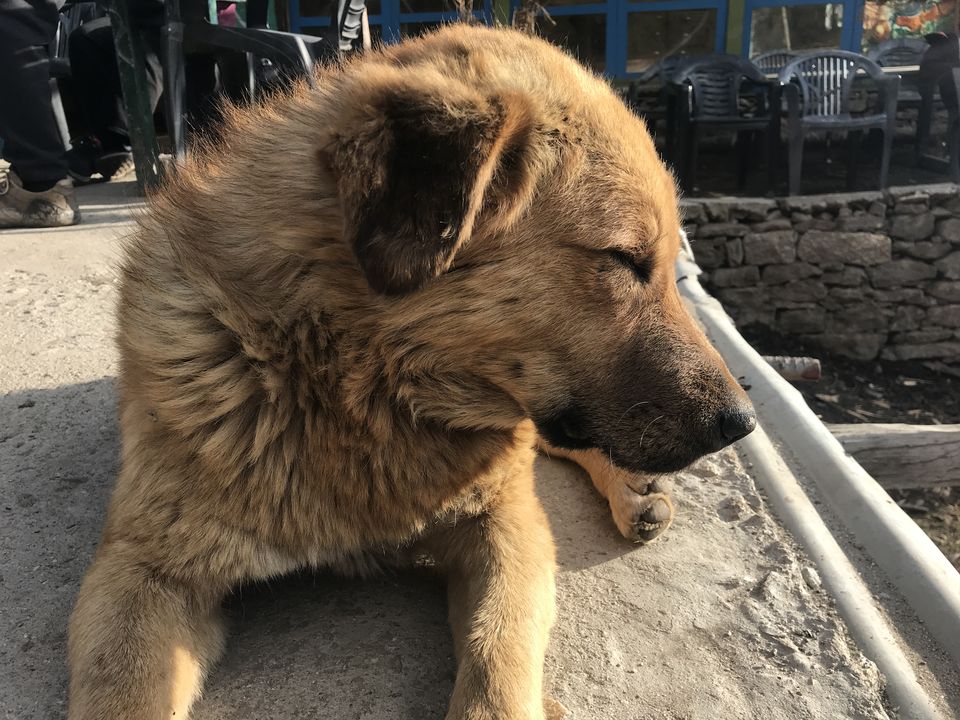 Humans, Humans everywhere...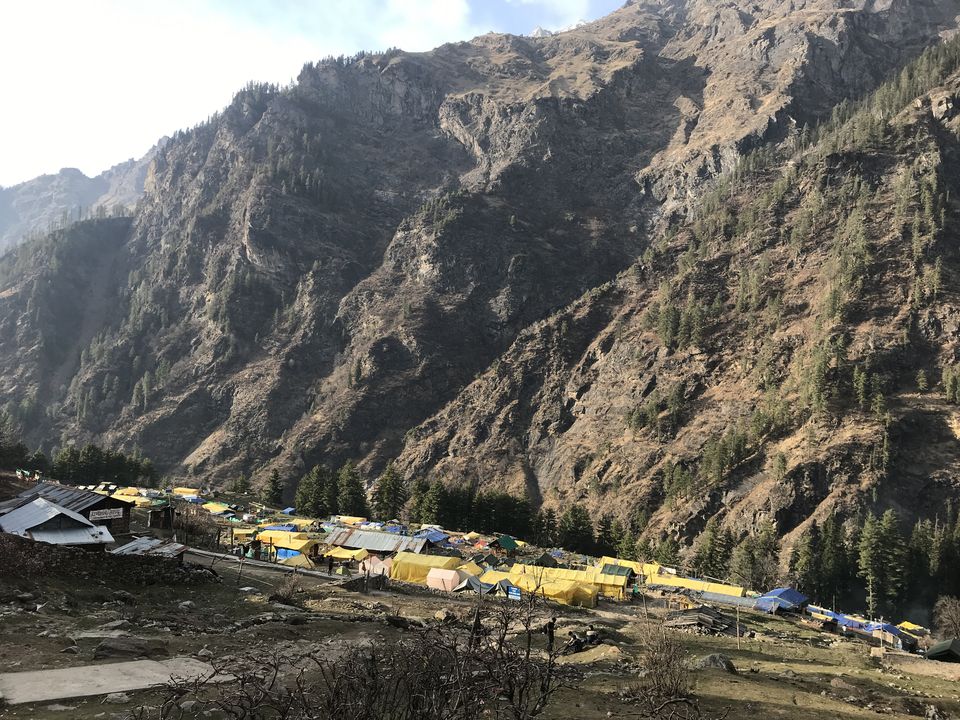 Kheerganga is a 14 KM trek if you start from Tosh. But I would assume we completed this in 10-12 km from Barshaini side within 6 hours.
Exhausted, we decided to take a dip in the hot water springs immediately. We got changed and took a shower, just outside this tank (where the guy is standing in right bottom corner). There is a tap over there. One has to take a mandatory bath outside the springs before jumping.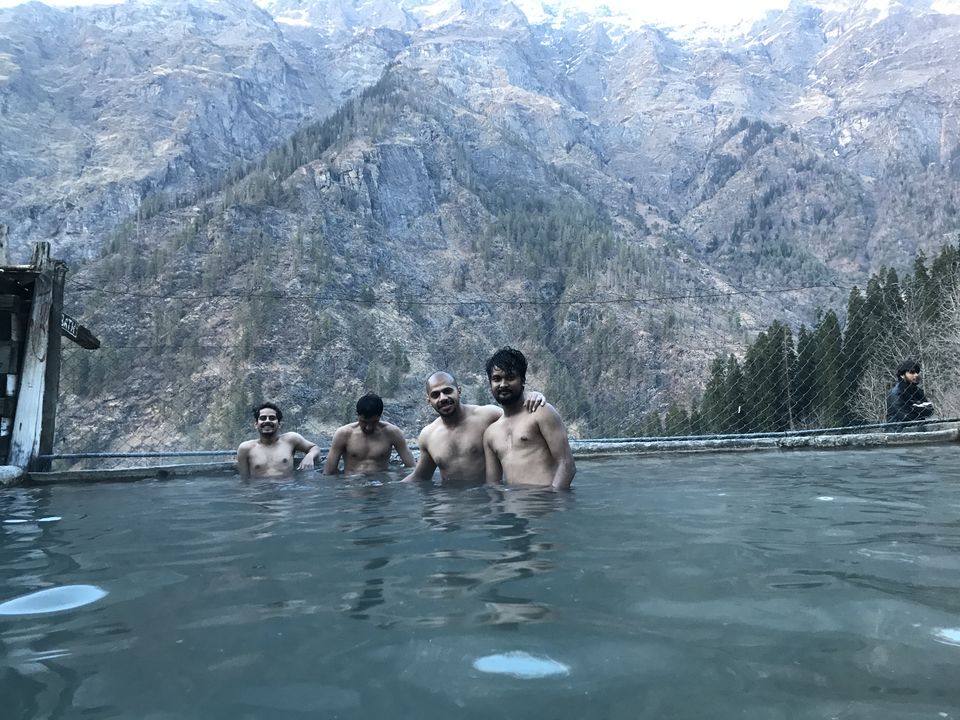 It was so soothing to be in the tank we refused to get out of it. In all honesty we tried but we just couldn't. We were fatigued from the road-trip and the trek itself. When you'll be in the springs you'll notice small white feather like substance floating around you. Do not freak out. I was informed, it's the sulphur oozing out of Earth's crust.
Note: Women's section is separate (enclosed) and is adjacent to the men's section.
As everything was unplanned we went to a shop to have dinner and he also provided us rooms. I think we paid Rs 1200 for 2 separate cottage type rooms. For tents it'd be a little cheaper. Quilts were of course provided.
The night we spent under the stars was amazing. I would have no clue of what we four idiots discussed that night. I have zero memory of it :P
Departure Day
Descending was fairly easier, however the route seemed a little different. When we had finished we actually reached the other side of Barshaini village.
Few pictures from the trek while returning.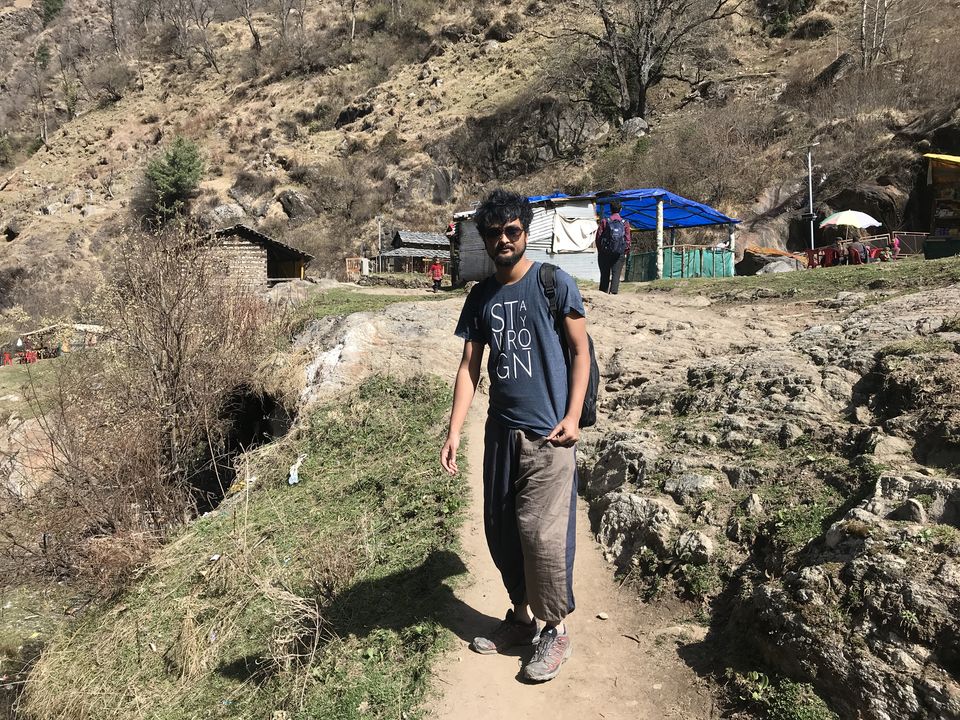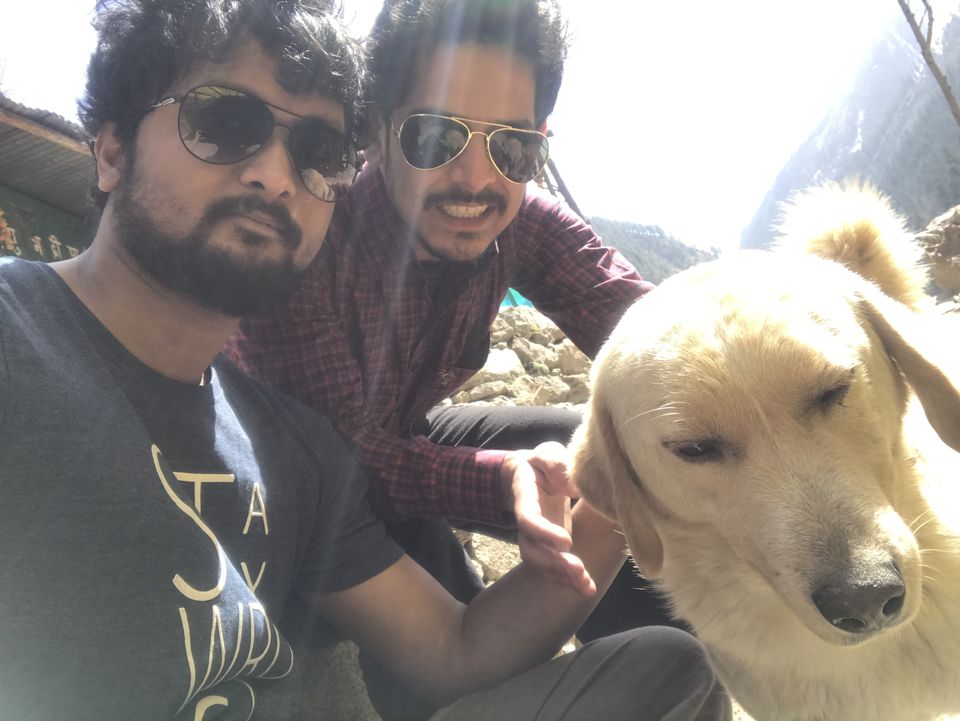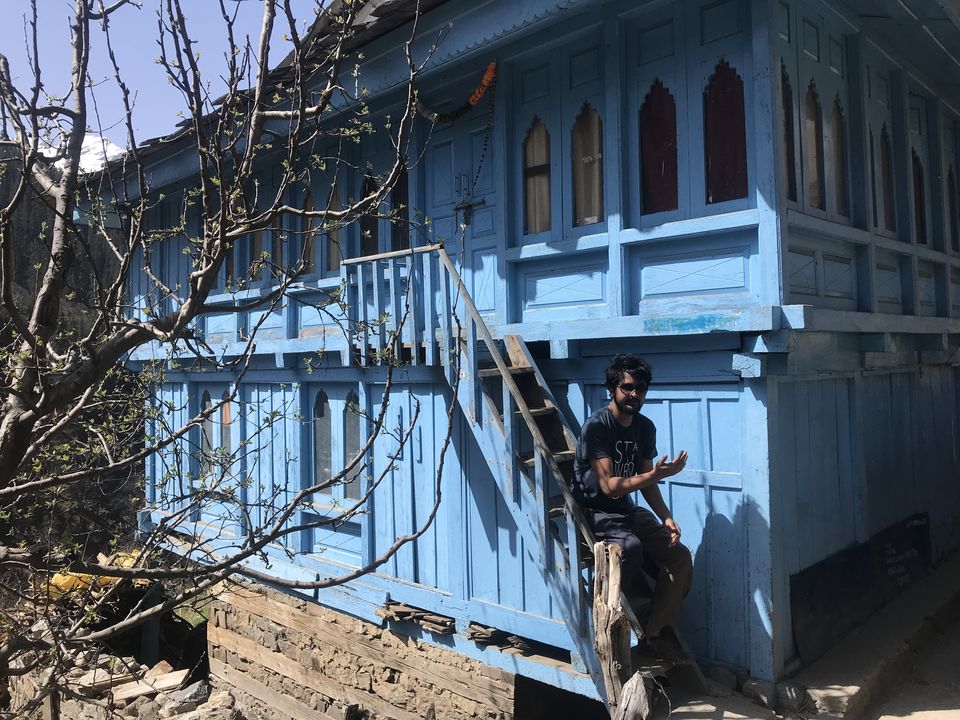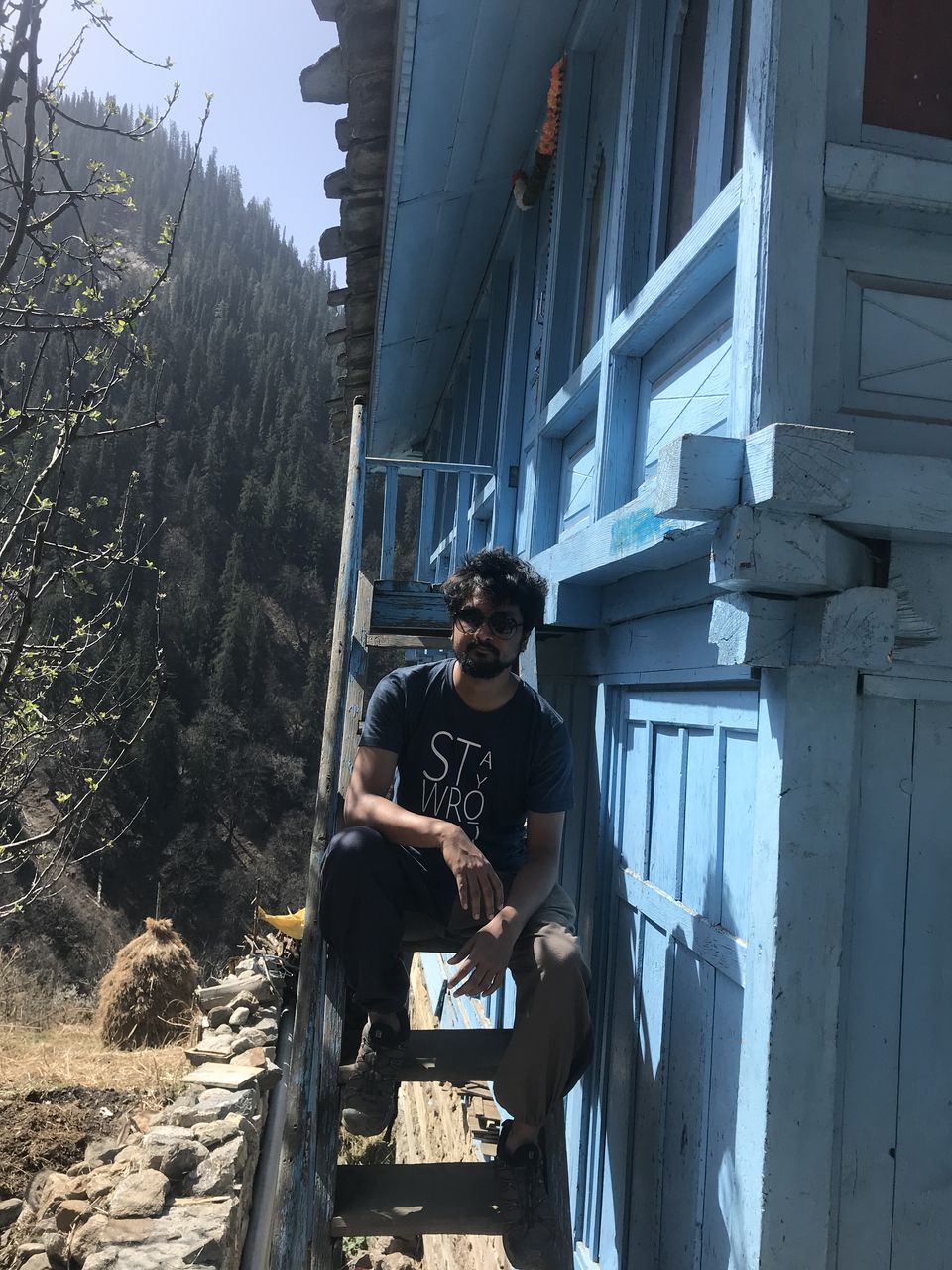 While descending we encountered all sorts of cattle coming across our way. As a rule, we always stood mountain side and let them pass. Adhere to that.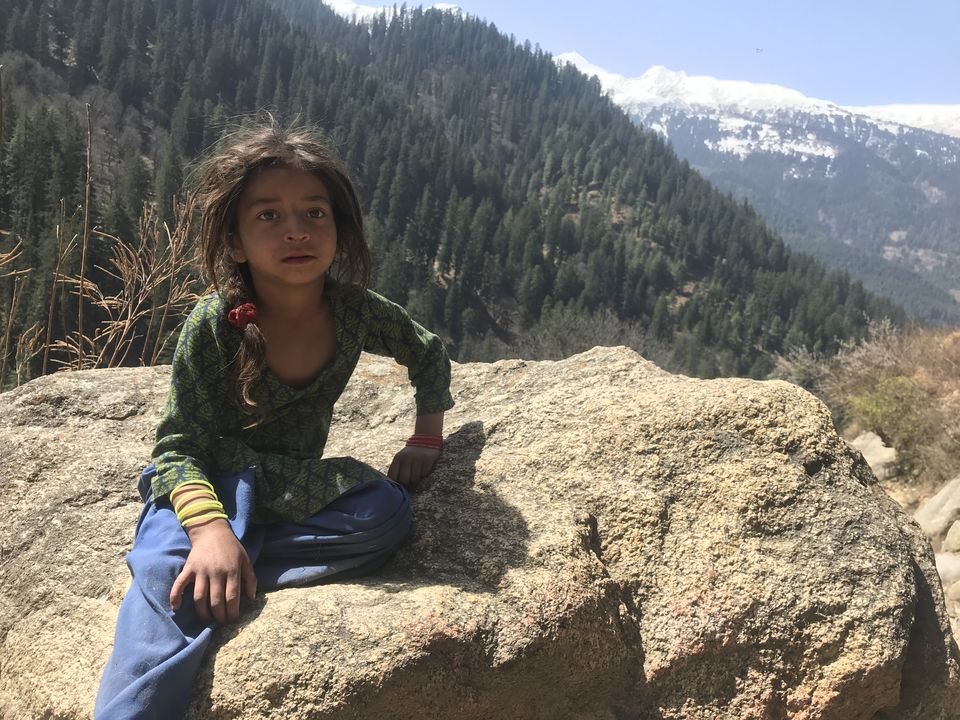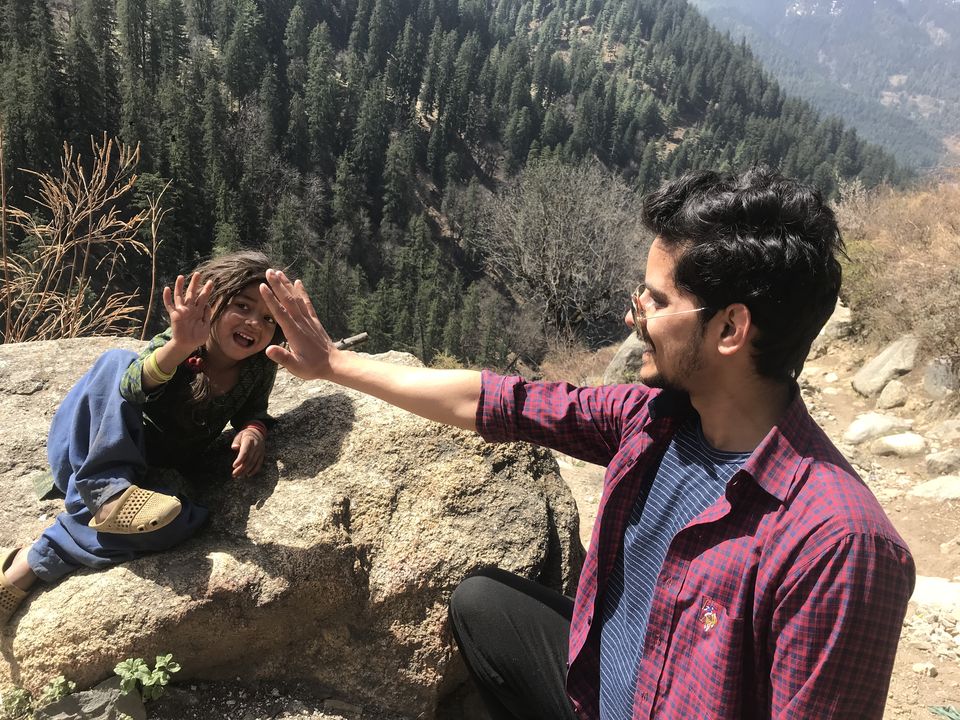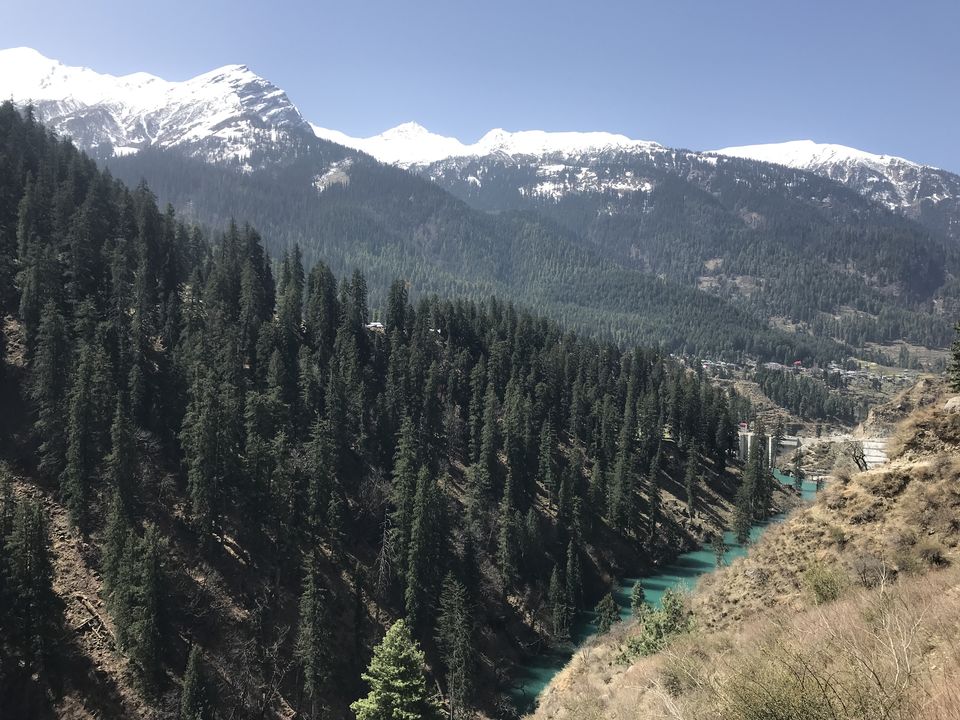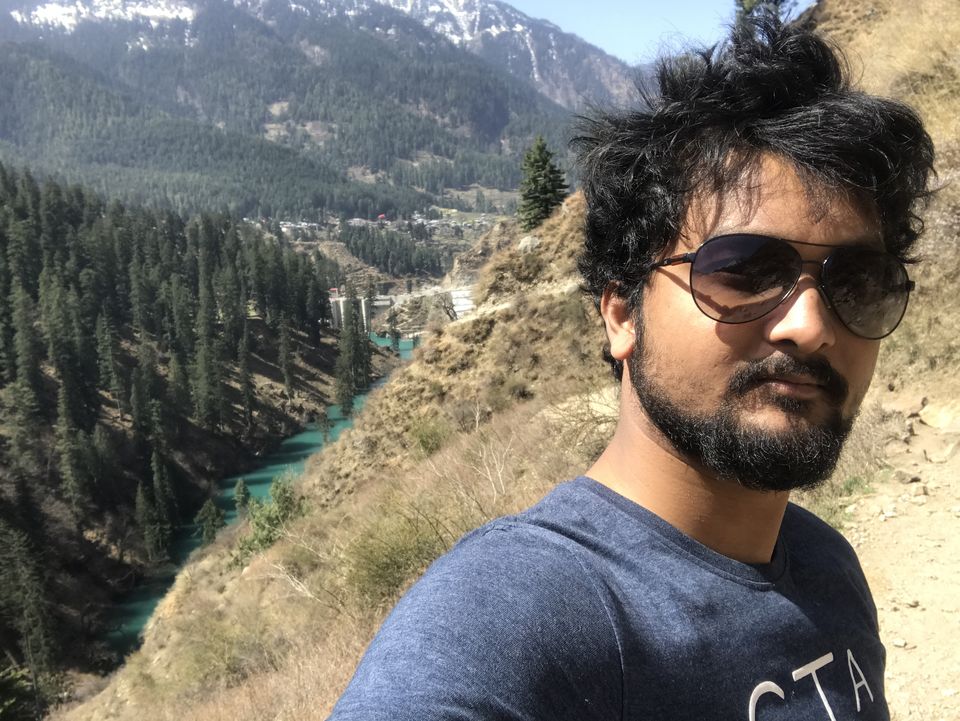 Trees submerged in the water withheld by the dam can be seen below.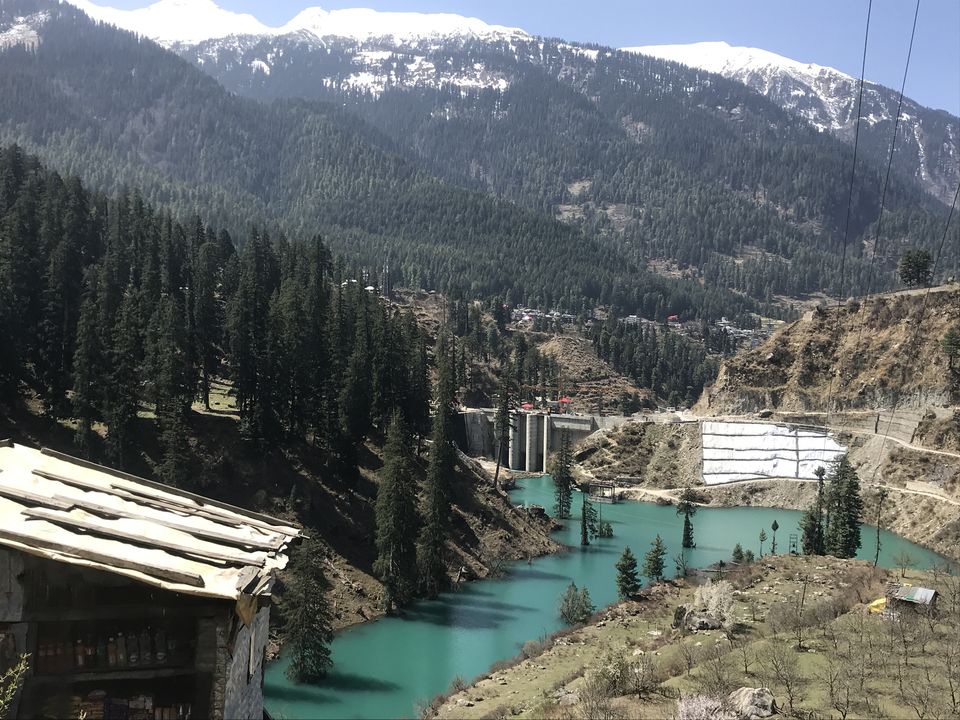 Love for the snow clad peaks is not going to fade anytime soon. Isn't it a pretty sight?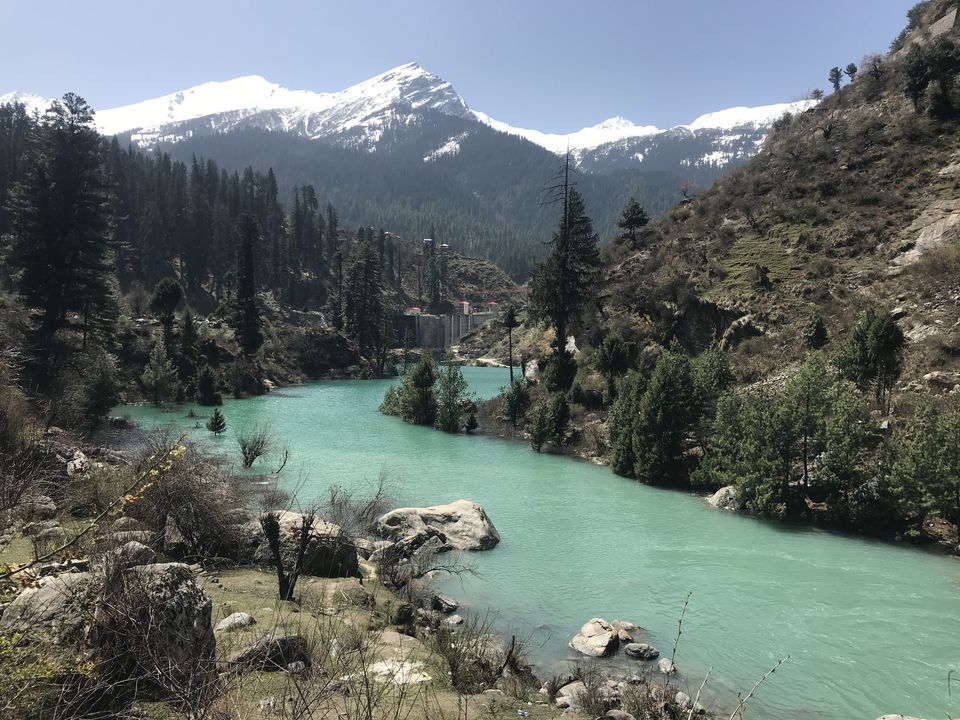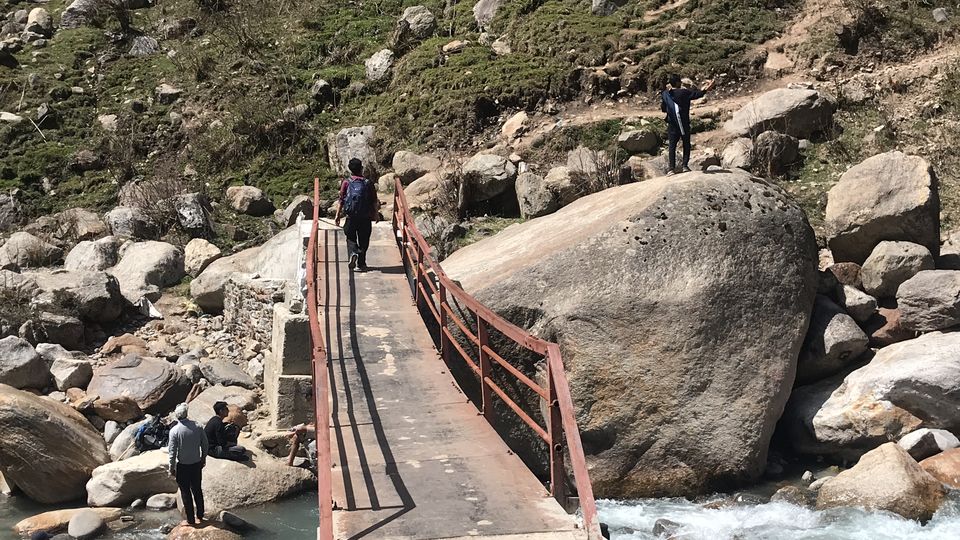 We grabbed a quick bite before heading back to Delhi. We started around noon & reached at midnight.
The trip was a major success before returning back to our mundane lifestyle. I hope you liked the pictures :)
Follow me for more short stories on my ig page. Travel responsibly!!