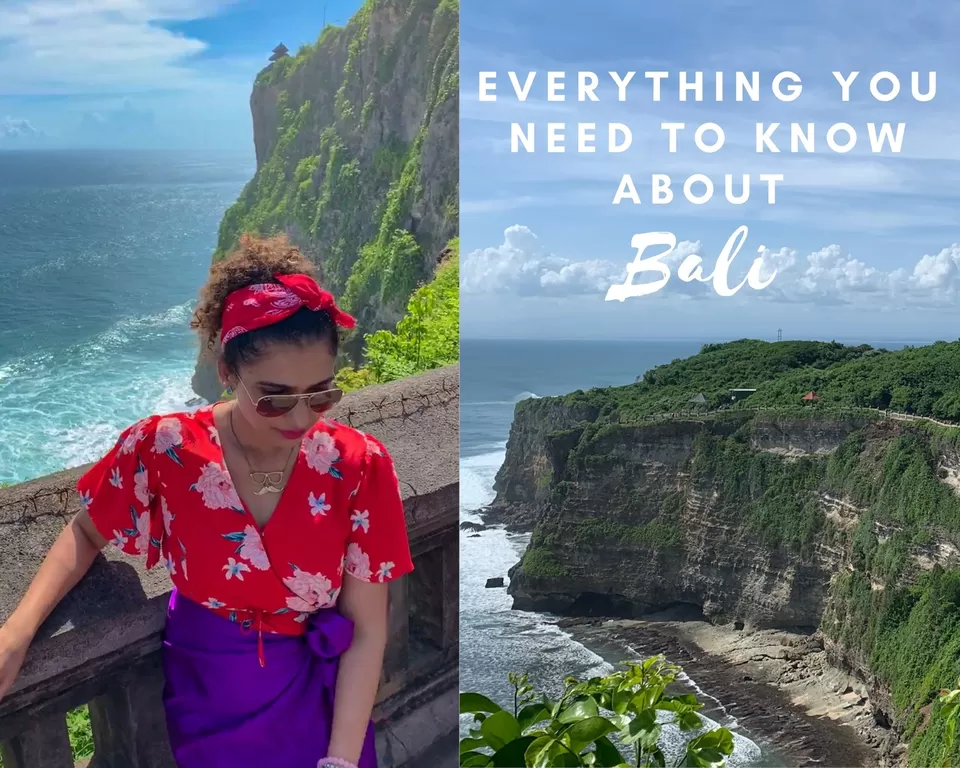 Just imagine sitting by the crashing blue waves, sipping your favorite cocktail, and chilling on the beach. And there is no other place than Bali with the untouched nature, beautiful affordable villas, options to party or to relax and so much more! The good news is India is finally back on Bali's Visa on Arrival list of countries!
And if anyone can vouch for the pain that the paperwork we need to go through for visa applications it's me! So when countries open up their doors to Indian passports, especially a place like Bali, it's a sign to start planning your trip. In this article, I am going to tell you everything you need to know when you wish to plan your dream trip to Bali.
These 11 Tips Will Help You Plan Your Next Bali Trip
1. Visa requirement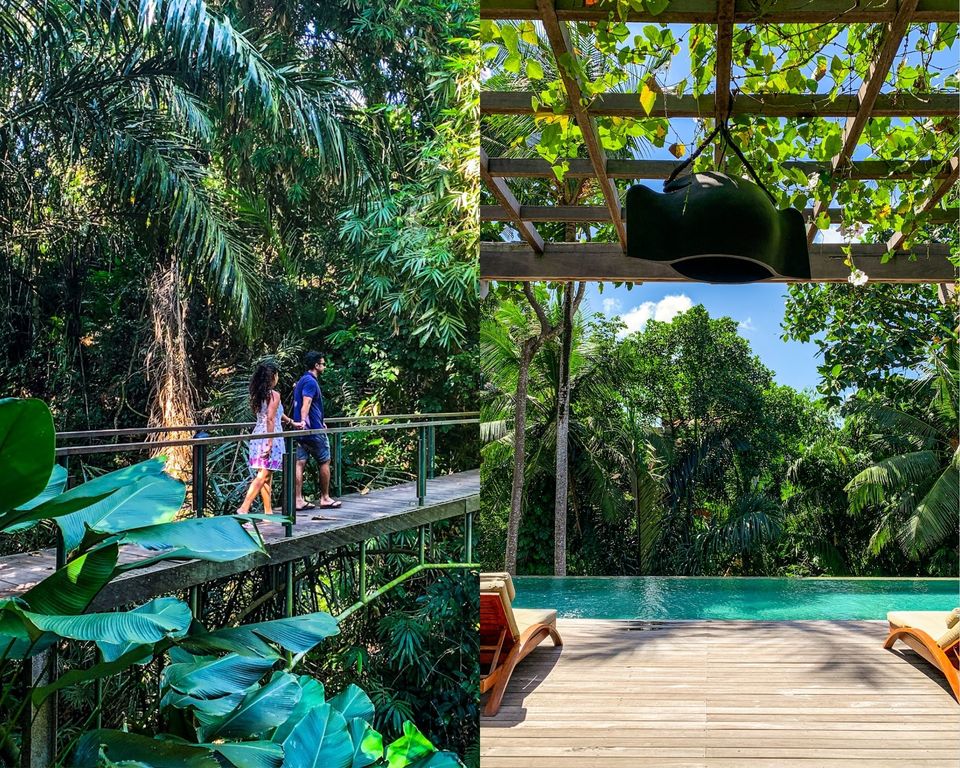 Bali had stopped giving visas on arrival for many countries due to Covid. But recently it has added 42 countries back to the list and India is one of them.
What You Need: Now you can simply go to Bali with your six month valid passport, a return ticket, and get a Visa on Arrival. A visa on Arrival is valid for 30 days and costs USD 38.
Check here to know the latest about travel regulations here.
List of updated countries allowed to enter Bali.
2. No more quarantine and tests!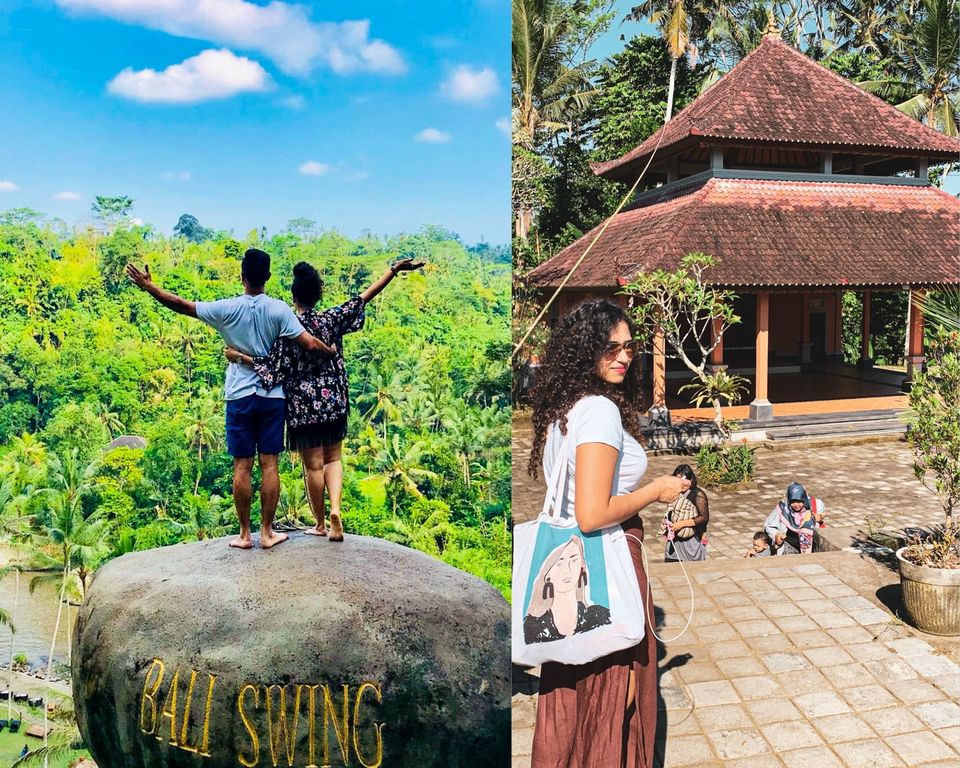 If you are fully vaccinated (with two doses), you do not need to do the quarantine! Isn't that amazing news? Just carry your proof of your vaccination.
3. Where to stay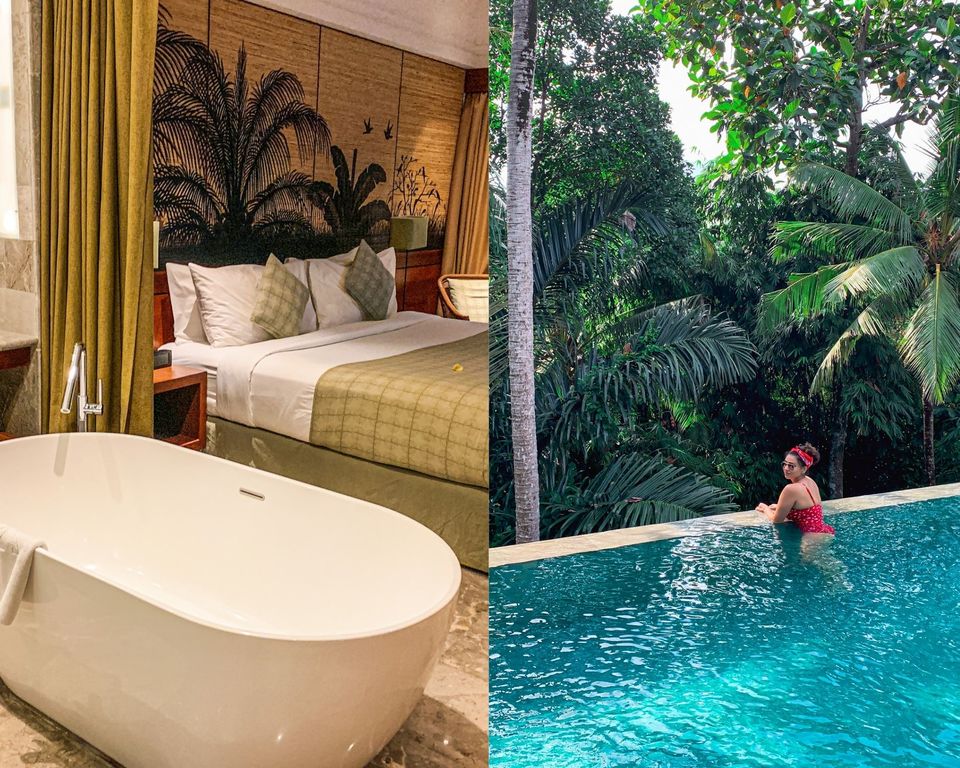 Bali has an endless number of luxurious and affordable villas, resorts, B&Bs, hotels, hostels, farm stays, and unique stays. It really depends on how much you are willing to spend. You can get an amazing private villa with a pool for a mere Rs.5,000 per night which comes with minimum of four people. So if you are planning for a group getaway it's not going to burn a hole in your pocket. We stayed at the boutique Adiwana Resort in Ubud.
Other options to explore:
1. Private Villas/Air Bnb: For groups private villas are cheap and really good. Air Bnb has some really goof villas and they start from Rs. 2,000.
2. Resorts: If you are looking for a luxury stay, choose from the splendid resorts that Bali offers.
3. Hostels: If you are on a budget trip, Bali offers some good hostels too!
Before booking a stay you must decide which area you want to stay in. It could be a combination of two places or you can settle in one place.
How should you determine that? Check out the next point on how to choose your base and you will know what I am talking about.
Check here for where to stay in Bali
4. Choose your base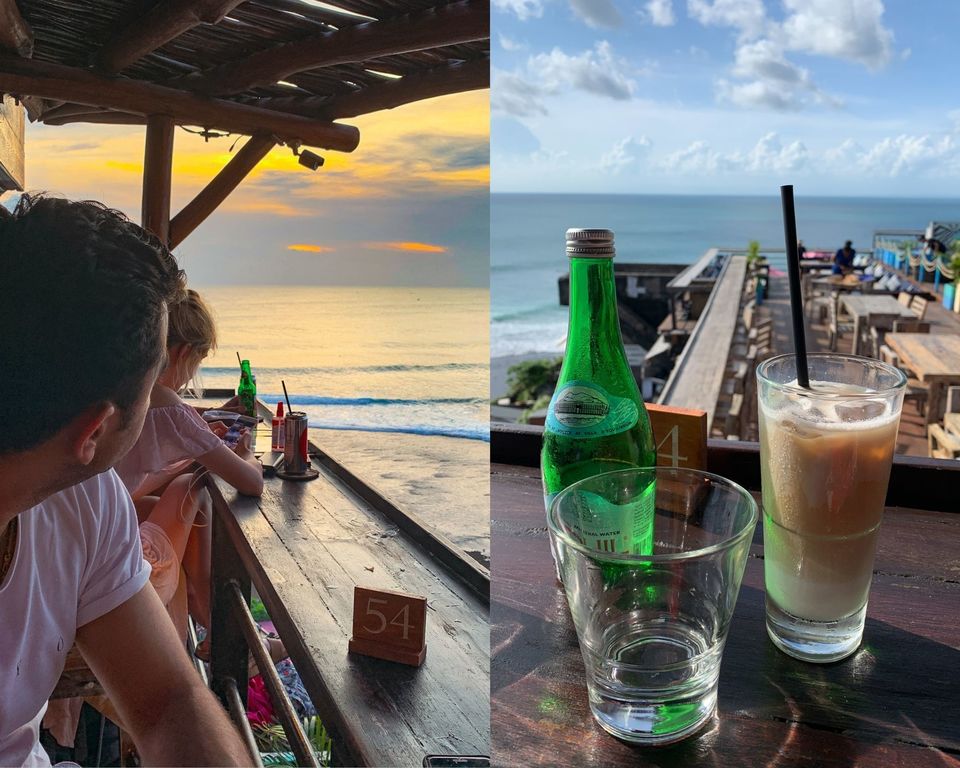 Bali has many options when it comes to choosing your base. Some places are good for party lovers and some for those seeking peace and quiet. It all depends on what you want from this vacation. If you are traveling to Bali for the first time, I would suggest a mix of both to experience everything. I am highlighting the main areas where you should stay as a first-timer.
These are the best areas to stay in Bali
1. Seminyak - For Party Lovers
2. Ubud - For Yogis, Nature and Peace Lovers
3. Canggu - For a Mix of Both and Workations!
4. Uluwatu - For luxury vacations, surfers and beach lovers
5. Commute within Bali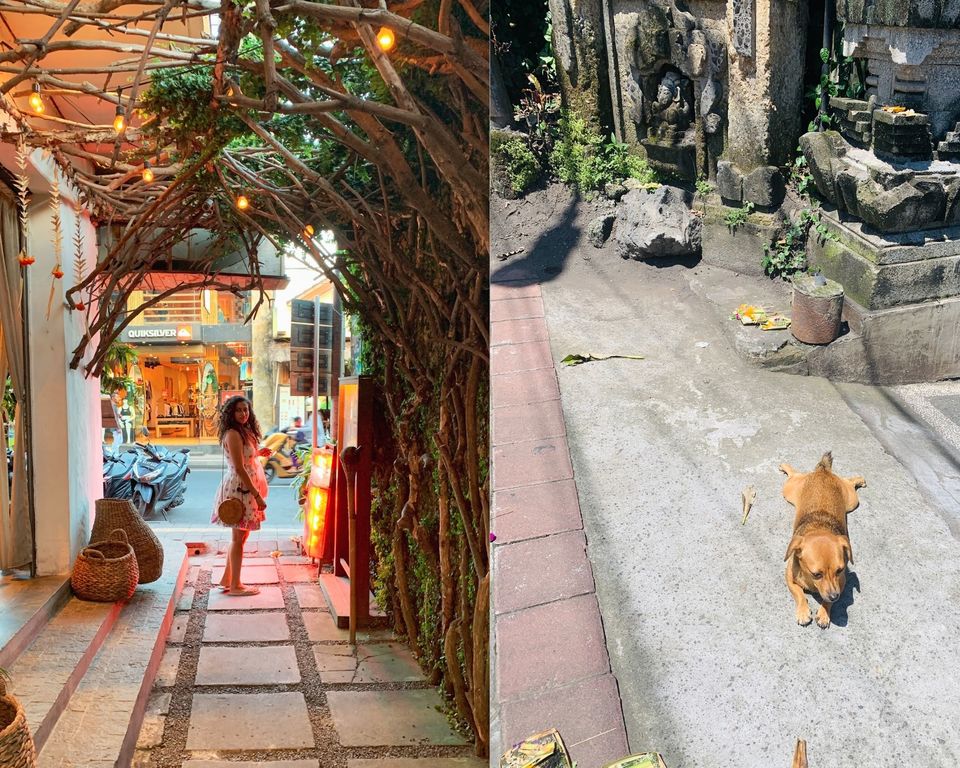 You can hire bikes just the way you would do in Goa, but if you had to go a little farther it's better to go by cab. We hired a car from 'Bali Bat Cabs' and it came with a driver. The driver also played a part of a guide so it was a win-win!
For easy commute download and use the app 'Gojek' which is exactly like Ola or Uber. No need to wait for taxis at night, plus it's cheaper than the local cabs. If you are a single person you can even book the Gojek bike and it is cheaper too!
6. Remember that low season means rainy season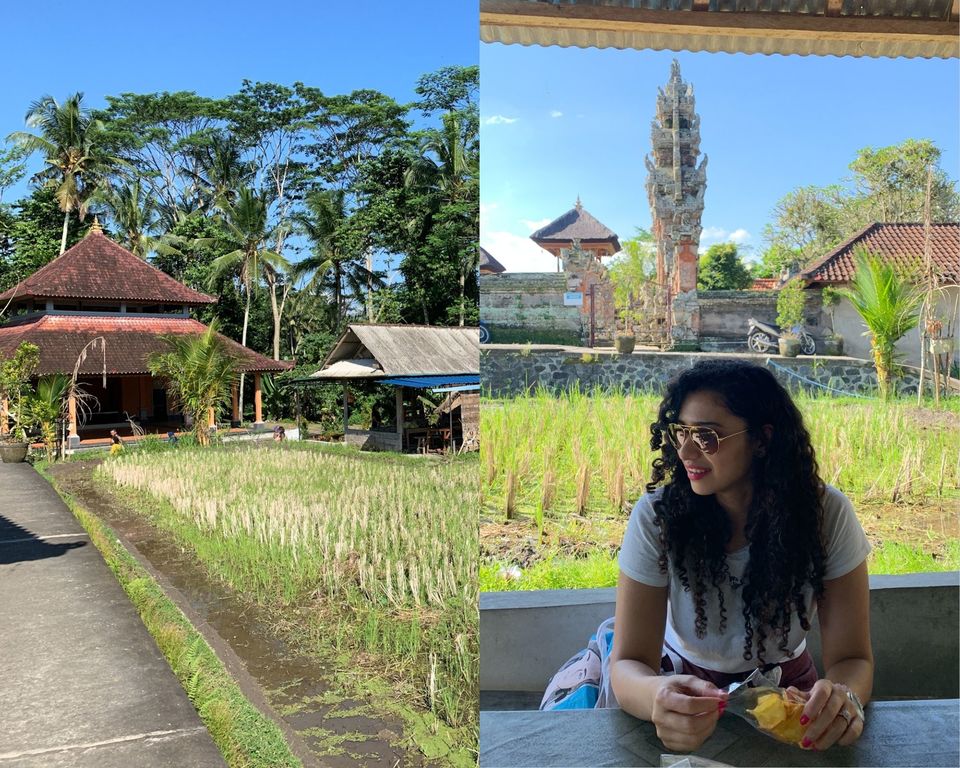 Plan your trip to Bali depending on what you want to do and your budget.
Off Season: January to April, and October to November. If you plan your visit during the low season you are bound to get resorts and flight tickets for half price.
High Season: April to August. As usually high season sees a lot of tourists, which means you need to book well in advance.
Best Months for Hiking: Visiting between April and October is ideal if you want to spend most of the times hiking.
Best Months for Beach Holidays: May, June, July, August, and September — these are the best months for a fun-filled beach holiday in Bali.
7. Food and drinks - The Best Part!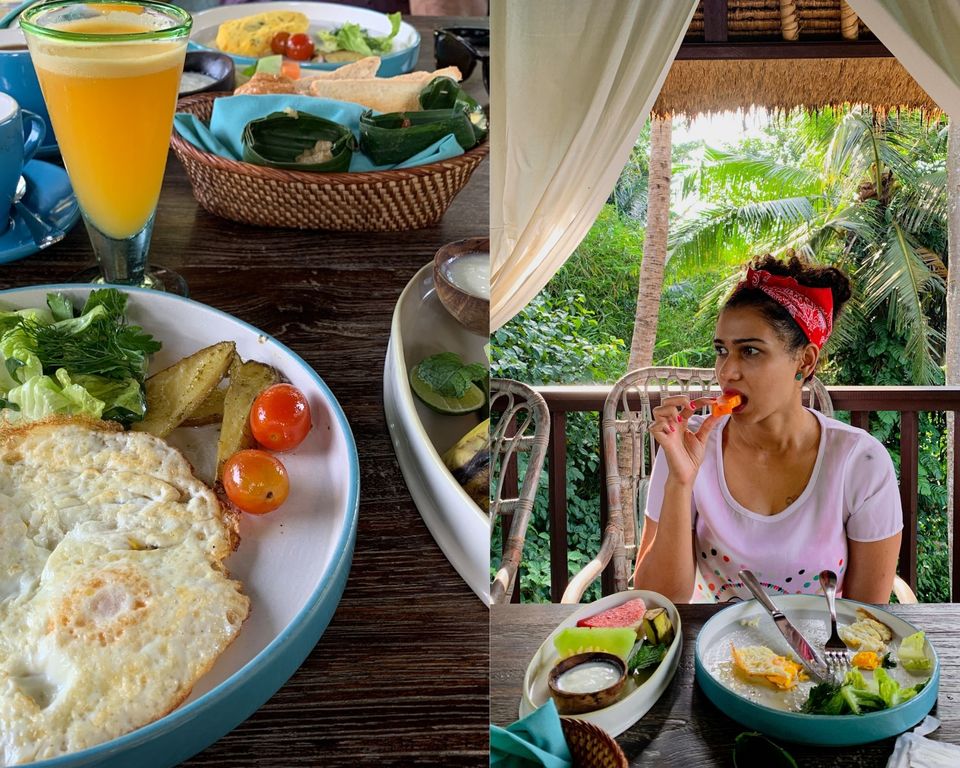 Whether you are a pure vegetarian, vegan, or a hard-core non-vegetarian, Bali will not disappoint you. You can get any cuisine you wish to have, but definitely give Indonesian food a try. Wherever you stay, look for local cafes and restaurants. Most of the times everything is within walking distance or a few minutes' drive.
If you are a vegetarian let them know specifically as they tend to think 'dry fish' or 'pork floss' will not be an issue.
8. Sightseeing in Bali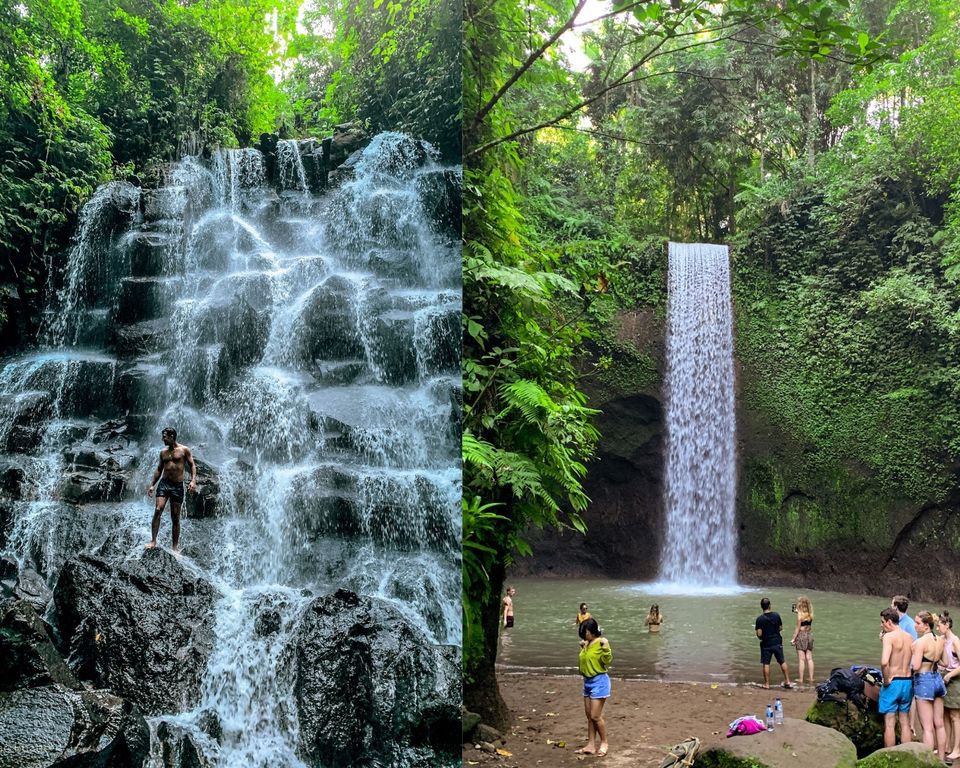 Bali is blessed with nature, history, and culture. There is something for everyone and ample historical and cultural sites to keep you on your toes.
Best Beaches: Uluwatu has some beautiful shorelines. But if you can't make it there, just chill at Seminyak. Check here to know more about the beaches.
Hiking: If you are up for a sunrise volcano mountain hike, you must climb 'Mount Batur.'
Temples: My favourite temple is Tirta Empul and Saraswati Temple. The temples in Bali are different from the ones you see in India and the rituals are very peculiar as well. Check here for the best temples to visit
Waterfalls: Bali has some hidden and magical waterfalls. Check here to know more.
9. Always carry a bit of cash on you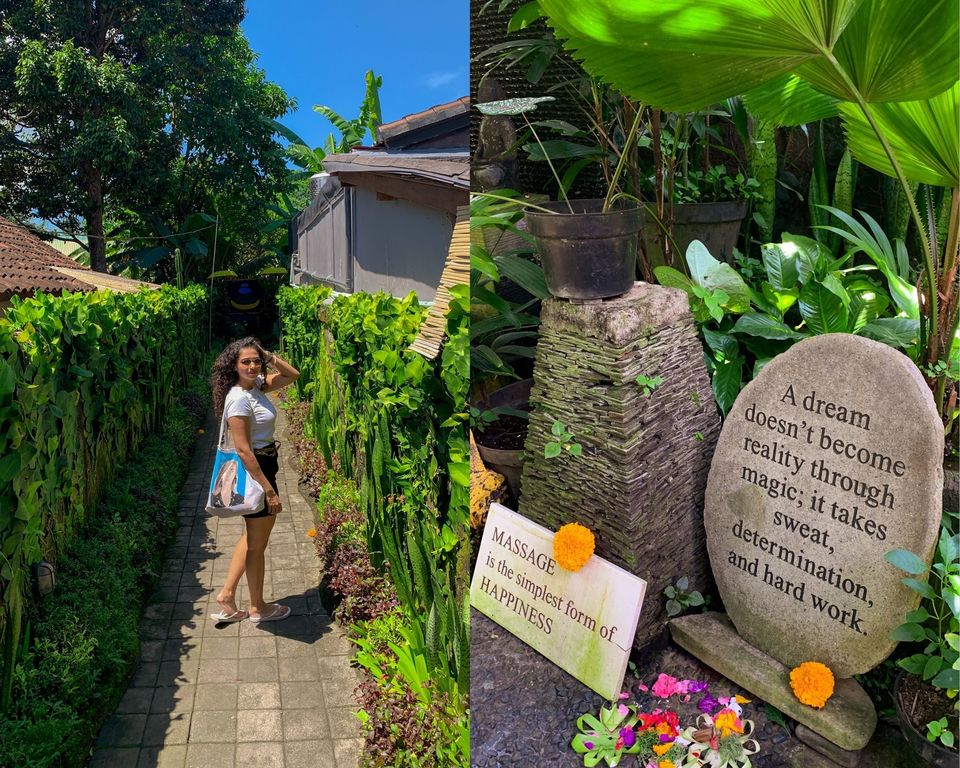 You will need to pay entry fees to the touristy areas, and cash is the easiest way. But if you wish to use your card internationally, all cafes and restaurants accept cards. There are local currency exchangers in every town centre as well so you won't have to carry too much with you at once.
10. Dress for the occasion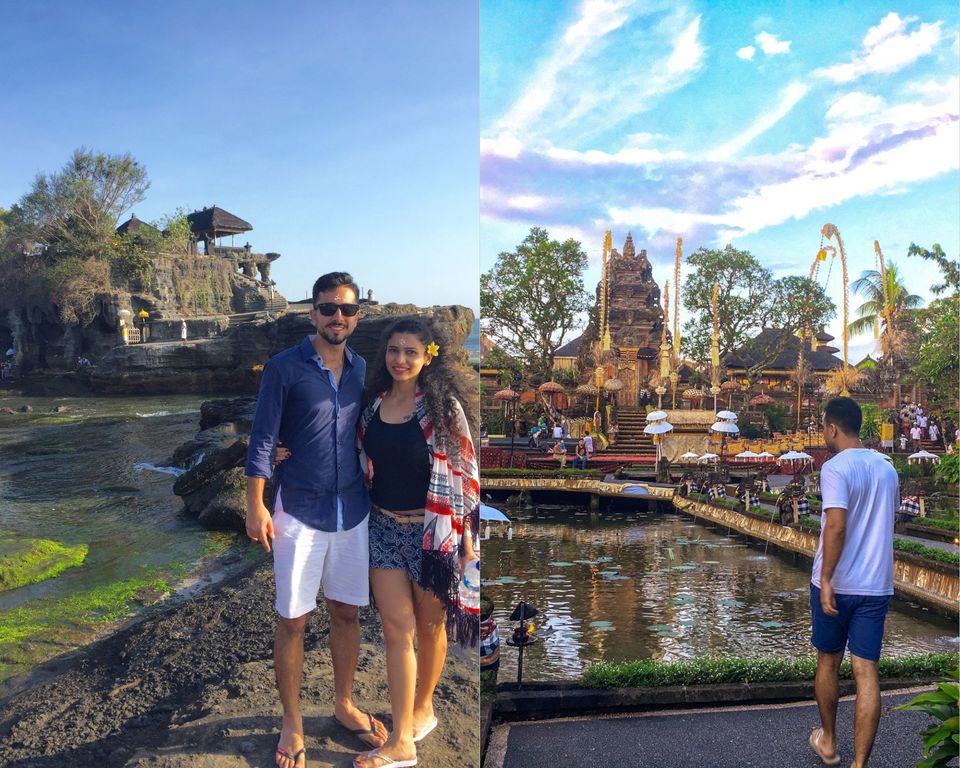 As liberal as Bali is with its tourists, the Balinese Hindu temples are a little strict when it comes to dressing. I know I am wearing shorts in the above picture, standing in front of the temple, but some temples are fine with shorts or clothes above the knee, as long as you wrap the sarong they provide you with at the entrance. You also need to cover your shoulders, so make sure to carry a stole or a light jacket in case you plan to take a pit stop to the temples.
11. Learn some local lingo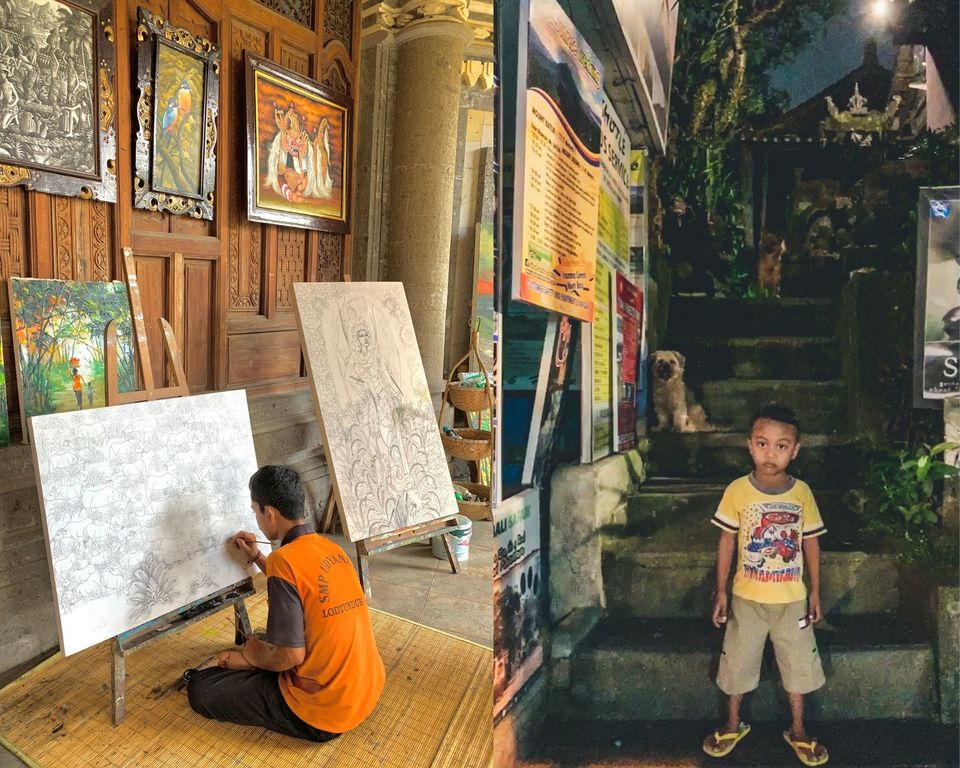 A few basic words of Bahasa Indonesia will take you a long way in Bali. Try selamat pagi (good morning), tolong (please) and terima kasih (thank you), for starters.
Bali has something for everyone!
It is not just a place for honeymooners, in fact, I would say go to Bali with your group of friends to make the most of it. But even if you have to go solo, you will get to meet a lot of like-minded people on your trip. If you need any more information, feel free to comment below and I will try my best to help you.
Check out my other article on Bali:
I Visited Bali Four Times and Here Are My 11 Reasons Why It Should Be On Your Travel Radar For 2022!
For more travel stories and information follow me on Instagram @curlytravelmess.
Ready to travel for free? Earn credits and redeem them on Tripoto's weekend getaways, hotel stays and vacation packages after the pandemic is over!
Explore the best of travel inspiration on Tripoto Instagram!