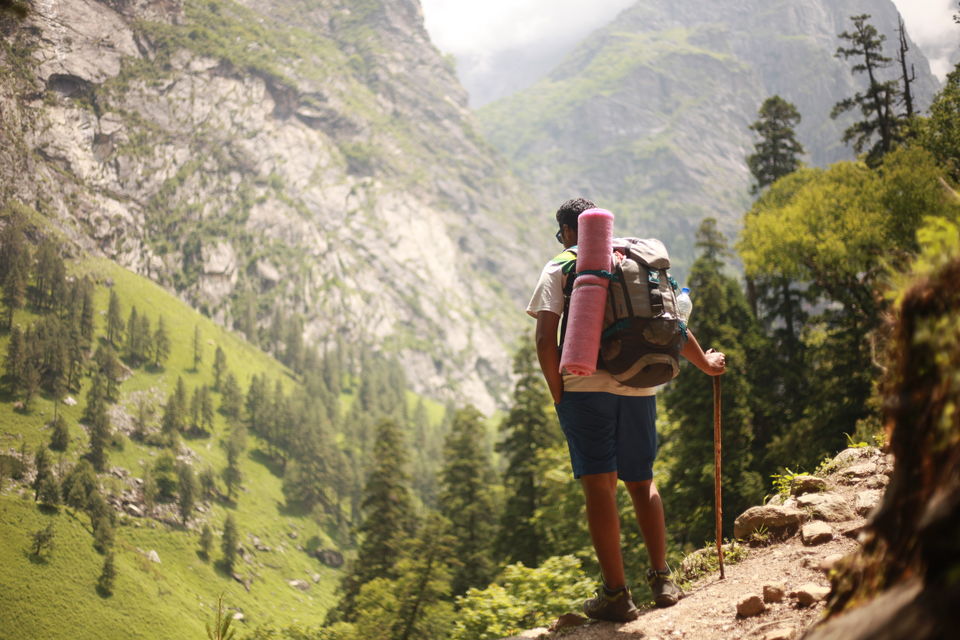 During my recent expedition to Pin Parvati Pass, I met a solo backpacker, carrying his own shelter, food and necessities. He quit his job a couple of months ago and has been on the road ever since. That is what most of us desire. We want to climb every mountain, walk on every meadow and wade on every stream.

In our passion to conquer the mountain, we forget our strength and weakness. We forget that there is a process to adhere to. We have to learn to crawl before we can learn to walk and we have to learn to walk before we can run. There's an order to things and steps that are supposed to be followed.
In recent times, adventure companies are everywhere providing us with utmost comfort and multiple promises. Without getting carried away we need to understand that our physical fitness is our responsibility and no company can assure that. One should ensure, he/she has enough experience to take on any adventure. Let us do our homework before we step on a new escapade.
I returned a week ago from Himachal after successfully completing my first high altitude pass trek. We were a group of 16 people, some seasoned trekkers, some novice and some newbies. Although everybody completed the expedition, there was an enormous amount of difference in how each of us did it. Some of us had Acute Mountain Sickness, some had nausea and some were perfectly fine.
Based on my experience I have fashioned a set of questions you should ask yourself before booking Pin Parvati Pass or any high altitude trek.
What are the questions to be asked before taking on Pin Parvati Pass expedition?
Question #1. Is this trek for Experienced Trekkers only? Am I eligible?
If you are new to trekking then a high altitude trek such as, Pin Parvati is not the trek for you. Prior experience of a high altitude Trek is essential. By high altitude, I mean at least 7 days of trekking at minimum 15,000 ft should have been done. Call your trek organizer and talk to them about your prior trek experience. Confirm if you are eligible.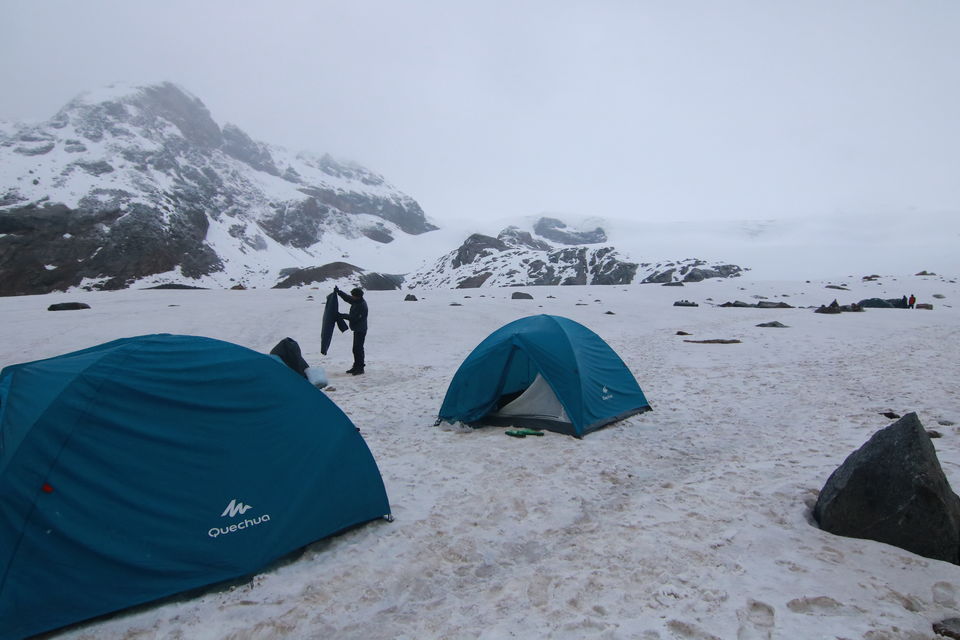 Question #2. What are the risks associated with the trek?
The trek involves steep slopes, gradual climbs, barren mountains, monstrous weather and high altitude. Continuous rain and snowfall makes the walk more difficult than it seems. Rock climbing and wading through water on bare foot is a common occurrence. One would require utmost stamina and fitness to complete the trail. High altitude is you worst enemy, which if taken lightly could be fatal.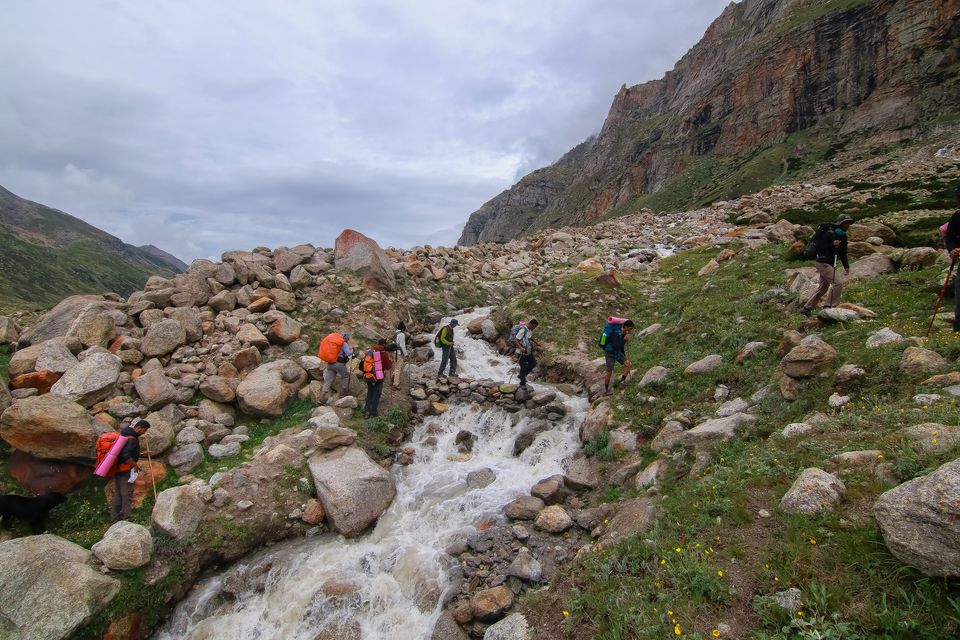 Question #3. What is the best time to do Pin Parvati Pass Trek?
End of June till mid July and mid August to early September. In June the weather is mostly clear with less amount of snow. During August and September, rain is at its peak and snowfall starts. According to the locals, during these seasons, blizzards are common which makes crossing the pass extremely challenging.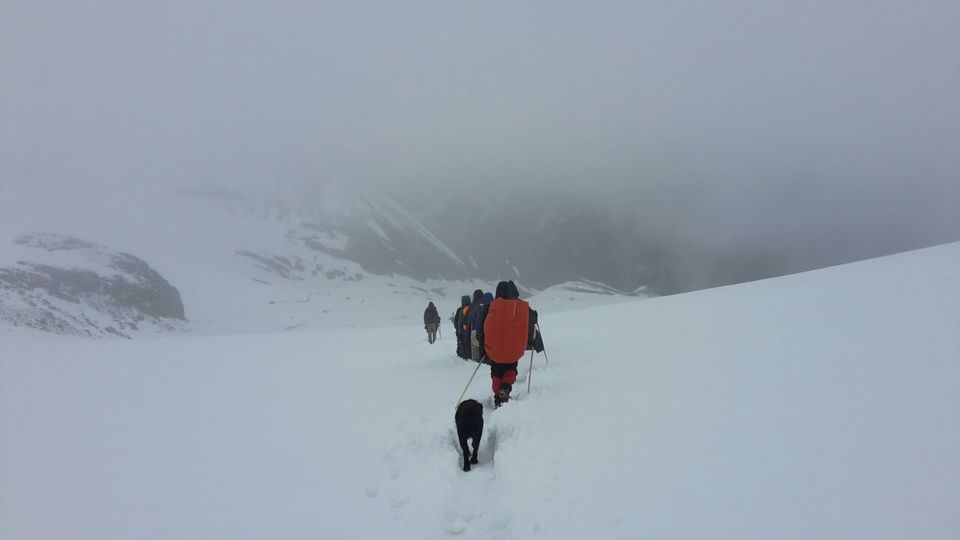 Question #4. What contingency planning does one need?
Find out from your trek organizer, what the rescue/emergency evacuation plan is and also ask them regarding CPR and Medical aid. Find out if there are adequate staff needed for a rescue, if they are trained and what medical supplies would be carried during the trek. A stretcher, oxygen cylinder, antibiotics and steroids for treating an acute case of altitude sickness should be considered as minimum requirement.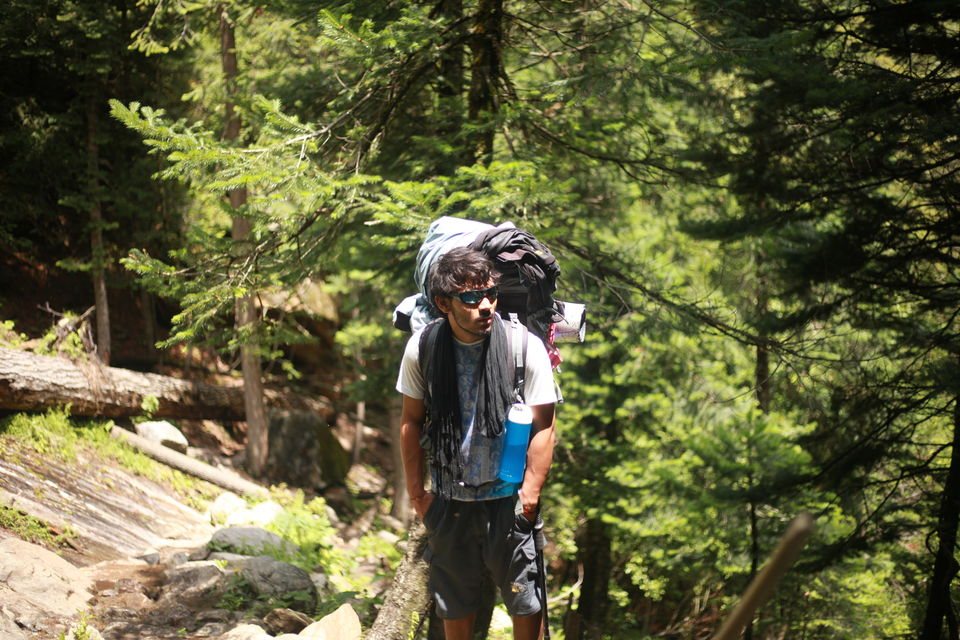 Question #5. What kind of adventure company are you associating with?
Find out about the company you want to do the trek with. If possible talk to someone who has experience with them before and clear your doubts. Ask the company about their itinerary. In high altitude treks it is important to have buffer days for safe measures or acclimatization. It can be used as a rest day or if there is a delay in the route due to bad weather. Find out if the company has these measures taken.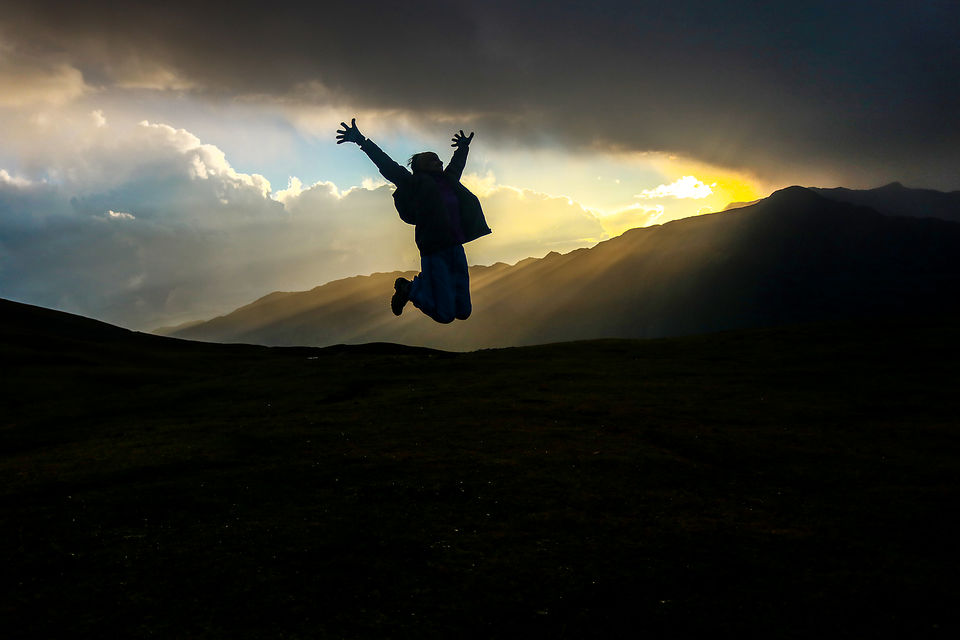 Question #6. How to physically train for Pin Parvati Pass Trek?
Have a talk with your doctor to ensure that you will not be endangering yourself by taking on this challenge. Biking/swimming is one good way to improve your cardiovascular fitness. An added advantage of swimming is that it forces you to control your breathing. Plan the amount of training you need, based on the difficulty of your hike and your current fitness level. You need to build on your back, legs, arms and shoulder. Climbing staircases is the best way to start training, to make your legs stronger. Start carrying a backpack with a pre-defined load while brisk walking. Eat nutritious food and take appropriate rest.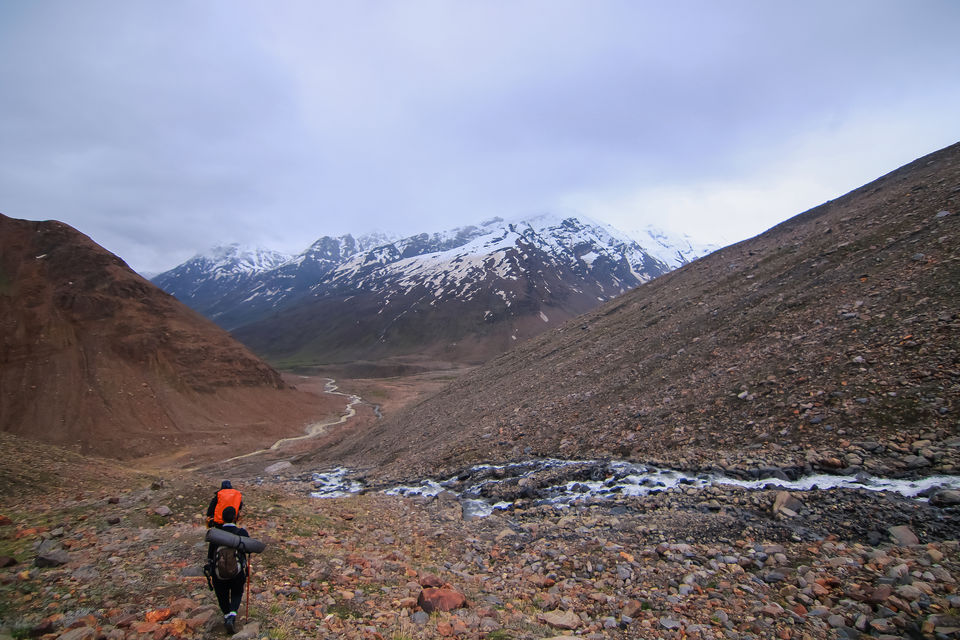 Question #7. What should one do in case of Acute Mountain Sickness (AMS)?
AMS occurs when the body has not been able to adapt to the changes in the environment, especially the lack of oxygen. Initial symptoms can be headache, dizziness, nausea, shortness of breath, difficulty sleeping and extreme lethargy. Immediately talk to your trek leader as they are trained and will know exactly what to do. If the symptoms get worse, you will face rapid pulse, irrational behavior, loss of balance and coordination, severe headache, vomiting and persistent cough. Keep yourself hydrated, ascend gradually and understand your body. Diamox is a prophylactic for mild symptoms of AMS but consult with your doctor about the same before the trek.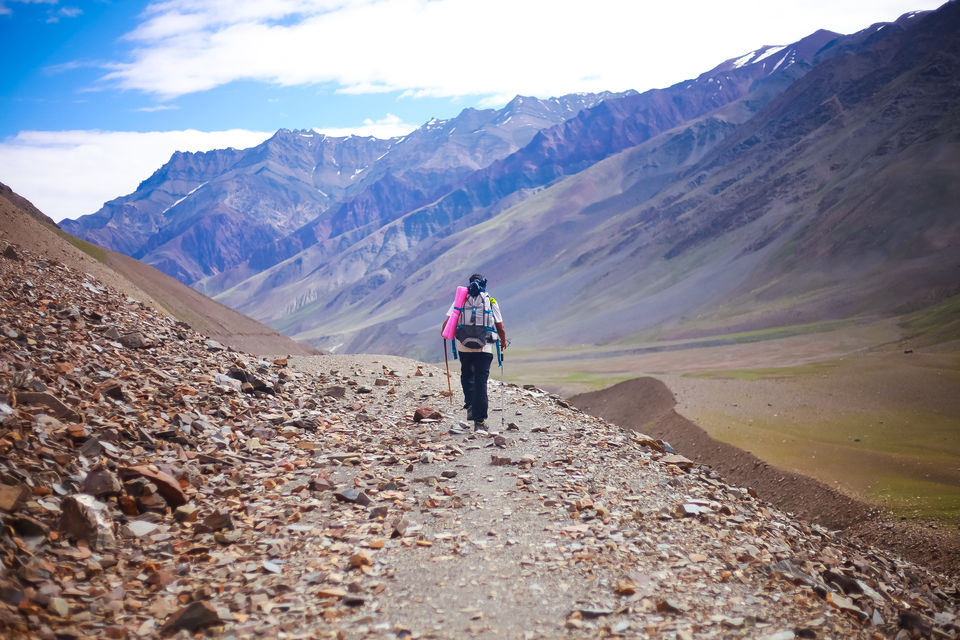 "A great adventure lies ahead"
Bon Voyage!