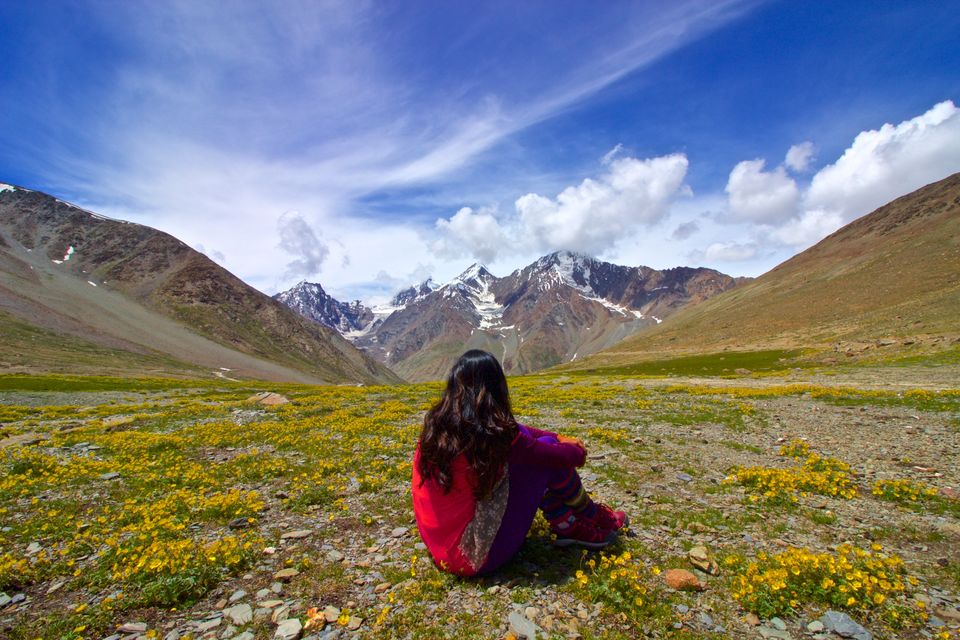 There are certain places that always captivate your mind and you plan endlessly to go to that destination every year but somehow things get postponed owing to lack of preparation, time and availability of funds. Nevertheless it leaves an indelible mark on us and though time decays the desire to visit the place only gains strength.
We have visited Himachal Pradesh many times in the past and always been stunned by its beauty but there is one district which surpasses all others in aesthetic beauty and geological diversity.
Spiti valley located on the north eastern part of Himachal Pradesh and bordering Tibet is one place that has been a constant component of our annual bucket-list.Finally in 2019 the time had come to visit Spiti and it was going to be a 8 day trip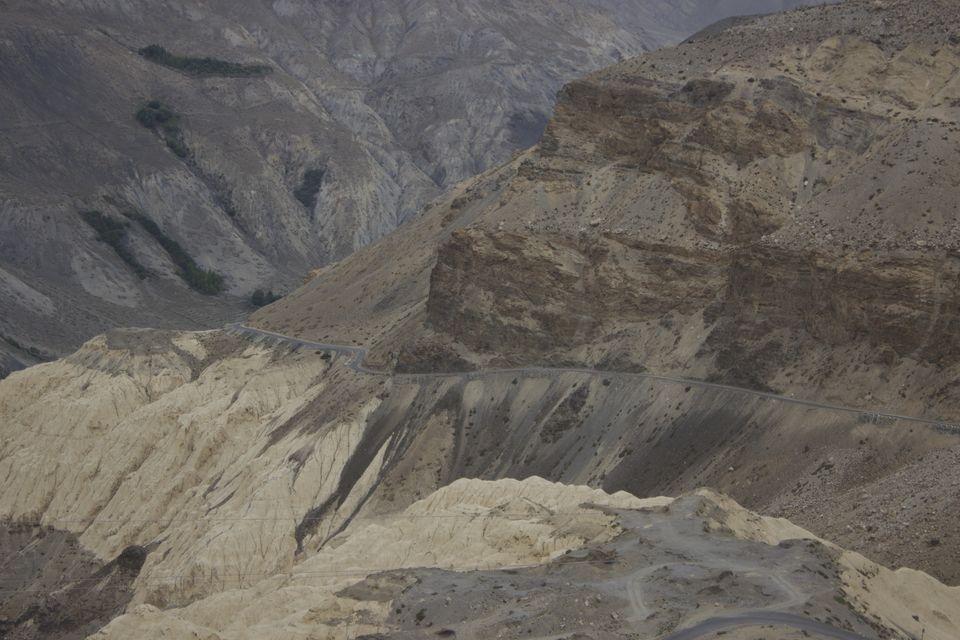 We landed in Chandigarh on a Saturday morning and the group of 7 set out in our hired vehicle towards Spiti. In the month of April we had travelled to Himachal Pradesh so we were quite prepared for the long hours on road. The first day of travel was a long 9 hour drive and we halted overnight at this place called Rampur. This was not even Spiti district yet and temperature and terrain both had started getting tougher to handle.
The next morning we departed towards Chitkul. Despite being long journeys one can never afford to dose off, as the locations and surroundings will mesmerise you. With only the homestretch left before arriving at Chitkul, we were left speechless and dazed looking at the endless meadows and beautiful roads and it resembled something we see in a picture from Scotland or Ireland. This place apparently is India's last village before entering Tibetian space, but it certainly wasn't the last village you ever want to visit in your lifetime.
We made a move from this village and many hours later we reached Nako. This wasn't a joy ride by any stretch of our imagination as the roads were rough and dangerous and terrain transforming from lush green to brown, dusty and canyon-like. During the journey we had to halt at a spot right at the edge of a cliff as there had been a minor landslide and traffic on both sides had been stopped to allow govt. highway authorities to remove debris and temporarily re-construct the road with their earth-moving equipments.
The stoppage lasted for more than 4 hours and these kinds of interruptions are like second-nature in this part of the country. Yet we spent time observing all the things happening and only ended up getting some unexpectedly amazing pictures and videos.
It is from here in Nako that we went on to visit two amazing monasteries viz. Gui and Tabo. No matter how many pictures we see before going on a trip, the true beauty of the place can only be understood and appreciated by the naked eye. Gui monastery is visible from almost a couple of miles away as the mountainous terrain leads unto the destination. Tabo monastery puts you in awe with its massive expanse and there have been numerous Bollywood movies shot in these locations like Paap and Highway and to re-imagine some scenes shot here gives the thrills.
After this we moved further towards two amazing villages called Kaza and Kibber. The former is much more populous and is one of the rare vicinities where you might just get a cellular phone signal. This is something of a welcome break we all need and what nowadays we call "digital detox". I remember shutting my phone on the very first day and did not even bother looking for it till we reached Manali on the very last day. Our homestay in Kaza village was the highlight of the trip as the lady of the house was truly the warmest host we have come across yet. She and her husband lit up the house with their cute fights and hidden troves of love, and who needs a mobile phone when we have caring people to talk to.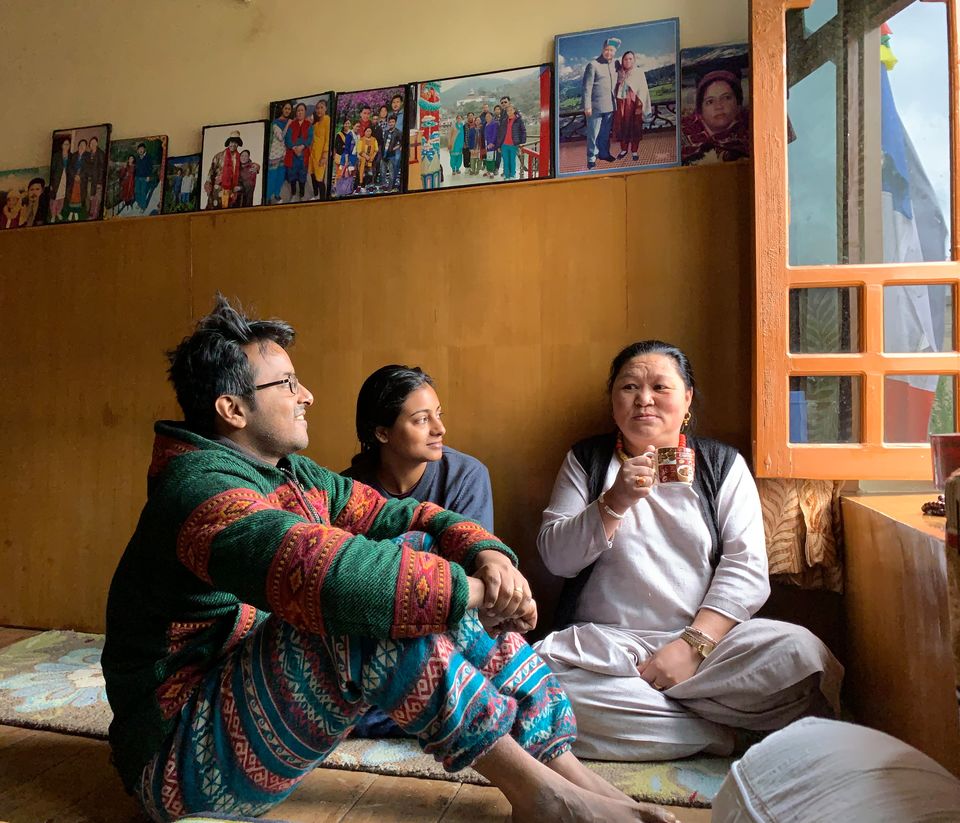 Kibber was a beautiful village and if there was one color to describe this place it would be dusty brown. I have seen so many movies showing the landscapes of Afghanistan and Balochistan and have always been blown away and yearned to visit these places. Spiti is the solution to all those unfulfilled dreams and I can proudly say that "eyes and mouth wide open" was my state all over the trip. One nagging issue however was the relentless headache i woke up with every morning. Mea culpa actually, as I realised i hadn't been drinking water regularly and this heightened my altitude sickness. Thats not all as the long drives on the roads at nothing more than 30-40 kmph test the physical and mental strengths of all.
Barring these minor complaints Spiti valley has completely conquered our imagination and we did it with passion and pride when we had to strike out this destination from our bucket list 2019!