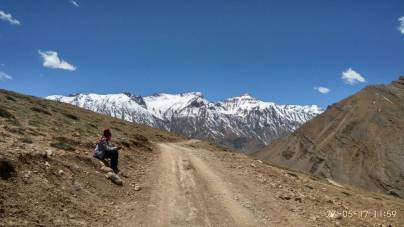 Now that's something everyone would gladly signup for! Who doesn't love road trips, leaving all your city baggage to chill under the mountains? Here I present to you our exciting family road trip which started in Delhi, passing through Manali, Spiti, and Kibber, to name a few.
For almost eleven days in and out of it, checking in hotels and checking out. Thanks to my super brother, who took us all under his wings of planning and coordination all by himself, yeah!
The major highlight of the trip lies between the road to Nako village and Kaza, in Spiti valley. From Simla to Nako, almost eight-hour-long journeys took a toll on us, not because of the distance and timing, but the dangerously beautiful road. With a road barely broad enough to let one vehicle pass, it being craved into the steep mountains, driving through them at night with only the vehicle's headlight revealing the road. Complete darkness apart from the path of light paving the road ahead. I couldn't figure out the sky or the mountains nor the dangerously deep river bed on one side.
We reached Nako village at around 9.30 pm. Nako village was just out of Murakami 's dreamland., agriculture at the base of these peaks was breathtaking. My photography skills doesn't give justice to this place's beauty.
And from there, we were off to Spiti through the deserted roads, with the giants watching us over. If only they were wearing their winter white gown, but unfortunately, it was May.
KIBBER: Away from Kaza town, to the Kibber village, 4700m elevation, the highest motorable village in the world.
One of the few concerns was the intense sun exposure, with a higher altitude, more UV radiation, and harm. The climate is complex at noon. When one is exposed to sunlight, you feel warm and even sweaty if prolonged, at the same time if you stand in shade, it's cold. The road to Kibber wasn't so threatening as of Spithi Valley- Nako route. Also, the time of travel to Kibber was during the daytime and didn't make it any stressful.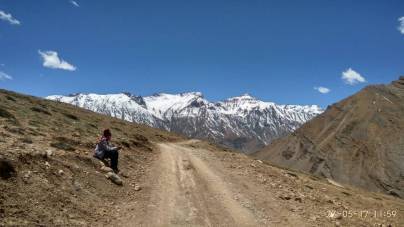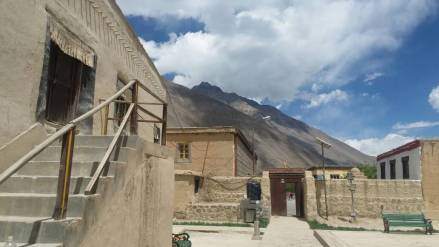 Spiti Valley, a desert mountain valley, situated in the Tibetan border was another major spot. We stayed at Kaza town, much more equipped and populated than Nako, of around 600 members. One or two monasteries, a school, post office and the light pointy poplar trees, all chilling under the Himalayas was quite a scene.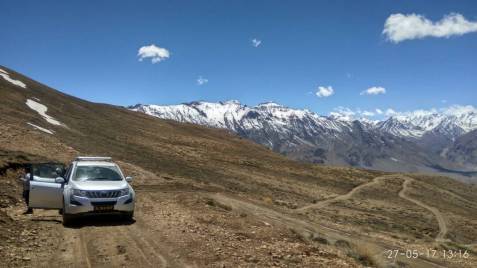 TABO MONASTERY: The monasteries in these areas are centuries old, quietly existing along with the hills. Tabo monastery is one of the oldest operating monasteries of Tibetan Buddhist. Founded in 996 A.D, its art and rituals have importance in the cultural heritage of the country.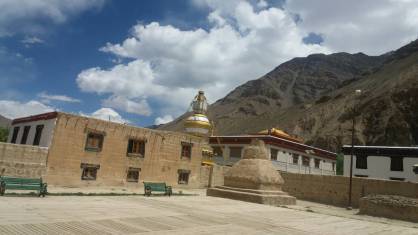 JALORI PASS: From Kibber, our journey took to the returning direct through Kaza- Rampur-Kulu through Jalori Pass. Situated in Kulu district, Jalori Pass took made a change to the look of these mountains, it had trees again, gone were the deserts of Spiti valley. It is the nearest mountain pass to Delhi, about 600km. The lush green forest caught our eyes glued to it, although the road took an adventurous speed- in 1st gear! The constant landslides and weather conditions ruin the mountains roads and my brother had his patience checked by the 10mph speed limit. The bad road and dangerous steep curves were compensated by the surrounding jacarandas (blue gulmonar)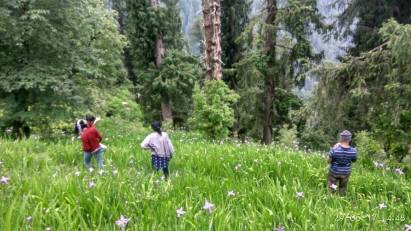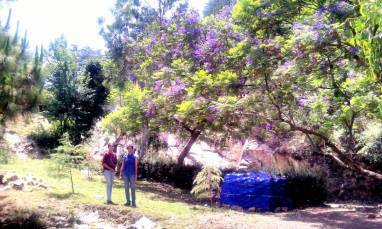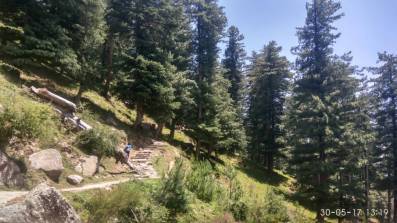 NICHOLAS ROERICH: The last noteworthy stop of our trip was Nicholas Reorich's Museum. Roerich was a painter, writer, philosopher, the father-in-law of late Bollywood actor Devika Rani, and so much more. Born in Russia, he traveled around and died in Naggar, Himachal Pradesh.
NICHOLAS ROERICH MUSEUM:
In the following two days, we covered some Kulu tourist landmarks which are culturally and historically significant, like Hadimba Temple , Trek to Bijili Mahadev Temple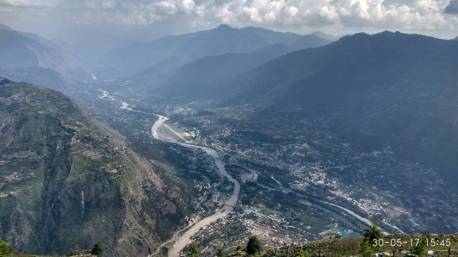 This trek to the Temple of Lightning ( Bijili Mahadev ) was about 14 km long. A common itinerary spot in any trekker's list, it gives an aerial view of Kullu-Manali airport-
So naturally elegant is the place that one might find themselves penning a poem. The place was an artistic habitat, fueling itself with all lofty essence with the cold fresh air surrounding it.
A DISCLAIMER FOR TRAVELERS:
Things didn't feel the same after two days of bread-omelet eating, cold weather trashing our tonsils, the sticky unclean feeling after wiping face over and over with the same unwashed towel. Travel diaries don't show this part of the journey, its ups, and downs. Holidaying in the Himalayan ranges isn't as pretty as it sounds. Unwashed clothes, making eating choices that wouldn't trouble one's bladder and bowel. But there's a huge difference in these pros and cons.
The pros are so high up, so delightful, orderly hygiene can be excused for a week. The constant lookout for refreshment and relieving oneself all becomes silly when compared to these mountain terrains, in their important height and enormity. Seriously, it's fine. Our body understands and adjusts. India's cold mountains used to be a regular scene snatcher in the 70s and 80s Hindi cinema. Today, bikers romance with these great giants.