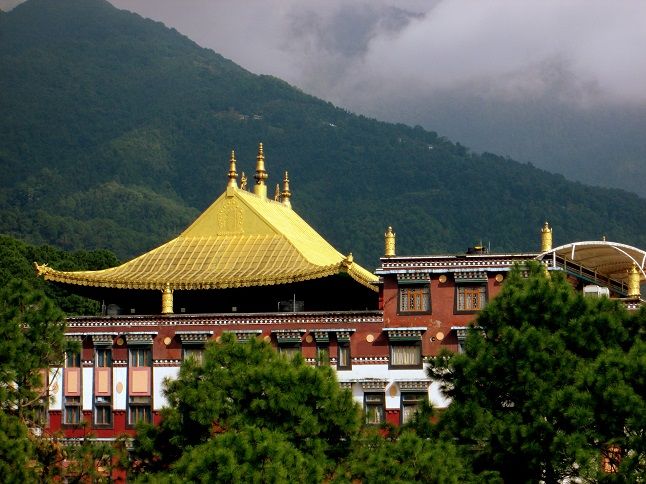 Hay House Publishers India is delighted to announce its 5th 'Retreat in a Monastery' at the breathtaking Palpung Sherabling Monastery in the Western Himalayas near Dharamshala in Himachal Pradesh – the seat of one of the most celebrated spiritual leaders of our time, His Holiness the 12th Kenting Tai Situpa.
This exclusive Retreat offers you a unique opportunity to shift to a more spiritual way of being through Tibetan Buddhism. His Holiness will personally conduct all teaching sessions. The subject of this year's retreat is: Discover the Buddha Within.
Use your time at Palpung Sherabling to rejuvenate your senses and refresh your mind and body far away from the hectic pace of city life. Indulge in an enriching experience with Hay House Publishers India throughout this very special Retreat.
Schedule for the retreat
Wednesday, 2nd November 2016:
Arrival at the Monastery
Introduction to the Retreat
Special Film Screening
Thursday, 3rd November to Monday, 7th November 2016:
Early Morning: Guided yoga/Nature walk
Morning & Afternoon: Teachings by His Holiness the 12th Kenting Tai Situpa
Evening: Guided Meditation
Late Evening: Film Screening
Tuesday, 8th November 2016:
Departure from the Monastery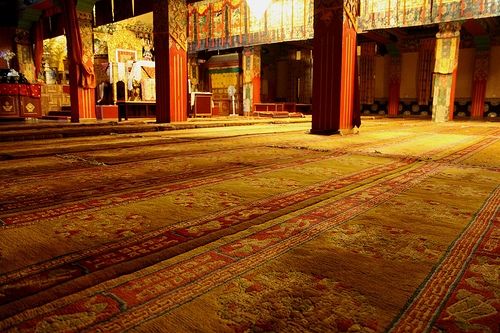 We want you to savour every moment of your Retreat.
The programme has been especially designed so that you can absorb and reflect on the day and what you've learnt from it. Teachings and question & answer sessions with His Holiness the 12th Kenting Tai Situpa will be held every morning and evening, followed by meditation. Sit back, unwind, and enjoy the rich energy-filled ambience around you.
7:00 – 8:00 am: Guided Yoga/Nature Walk
8:30 – 9:30 am: Breakfast
10:30 am onwards: Teaching Session 1
12:30 – 1:30 pm: Lunch
2:30 pm onwards: Teaching Session 2
4:30 – 5:00 pm: Tea
5:30 – 7:00 pm: Meditation
7:00 – 8:00 pm: Dinner
8:15 pm: Film Screening
His Holiness, on request, will meet in private any delegate for a one-to-one session to answer any personal queries.
Please Note: All programmes and timings are subject to change. Photography and mobile phones are strictly prohibited during the teaching and meditation sessions. Special meditation cushions will be provided to all delegates. There is special seating with back-rests only for those who cannot sit on the ground. All sessions will be conducted in English.
Do bring along your yoga mats if you'd like to attend the yoga sessions. For those who cannot do so, a few yoga mats would also be on sale at the Monastery.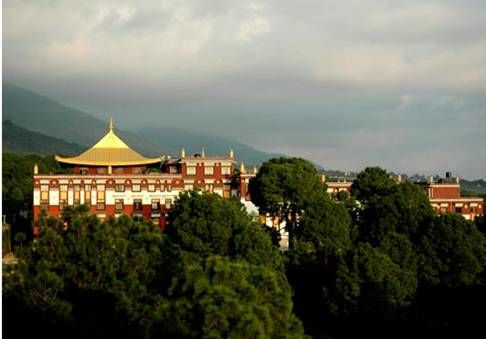 About the Palpung Sherabling Monastic Seat
The Palpung Sherabling Monastic Seat is situated high up in the mighty Dhauladhar mountains amid lush pine and oak forests, and is spread over an area of thirty acres. Established in 1975 and built in the traditional Tibetan architectural style, it is the seat of His Holiness the 12th Kenting Tai Situpa in India and is considered one of the major learning and practice centres of Tibetan Buddhism in the world. It has helped to preserve the art, science and cultural tradition of Tibetan Buddhism over centuries. The Tibetan grand masters and monks of today as well as of the future are all groomed and taught at Palpung. Each year, hundreds of scholars and students of Tibetan Buddhism from all across the world visit the Monastery for learning and personal growth.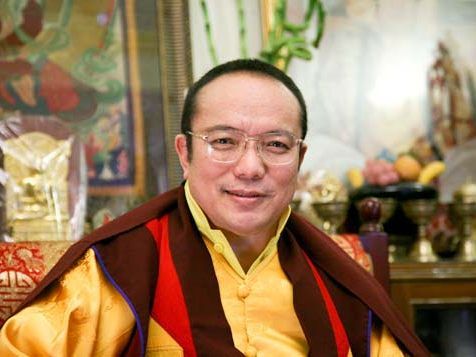 His Holiness The 12th Kenting Tai Situpa
His Holiness the 12th Kenting Tai Situpa, Pema Donyo Nyingche, is a renowned Buddhist master and the main holder of the mahamudra lineage of Tibetan Buddhism. Mahamudra is a body of teaching that represents the culmination and fulfilment of all the practices of the schools of Tibetan Buddhism, and is believed by them to be the quintessential message of all their sacred texts. His Holiness the 12th Kenting Tai Situpa is a scholar, poet, calligrapher, artist, author, architect and a geomancer. The main guru of His Holiness the 17th Karmapa, Orgyen Trinlay Dorje, the Tai Situpa is also responsible for teaching future generations of Buddhist monks and masters.
Getting to Palpung SHERABLING
As they say, the journey to a destination is half the fun of the trip. The route from Pathankot/Chakki Bank/Dharamshala to Palpung Sherabling is very scenic with fantastic forest, mountain and river views along the Dhauladhar ranges of the mighty Himalayas, through the typical Himachali towns of Palampur and Baijnath. Hay House representatives will pick you up from your choice of arrival venue (either the Pathankot/Chakki Bank Railway Station, the Baijnath bus-stop or the Gaggal Airport in Dharamshala) and drive you to the Monastery.
Please Note: The cost of travel to India/Pathankot/Chakki Bank/Dharamshala/Baijnath and back is not included in the Retreat package.
By Air
Spice Jet and Air India offer flights from New Delhi to Dharamshala. As these are the only two carriers on a busy sector, we strongly advise that you make your bookings well in advance.
By Train
Various trains go to Pathankot and Chakki Bank from the Delhi and New Delhi Railway Stations and are easily available. It is advisable to book tickets well in advance. We'd suggest booking an overnight train (preferably Jammu Mail 14033, which is the most convenient) that will get you to Pathankot/Chakki Bank by early morning.
By Road
For those who would like to drive up, a detailed road map to Palpung Sherabling would be made available upon request. The last leg of the approach to the Monastery is via a metalled but narrow road. To get to the Monastery, you will first have to reach Baijnath via Palampur. As soon as you cross Baijnath town, look for a signboard on the left side of the road pointing towards Palpung Sherabling. There will be signage all along the road starting from Baijnath which will lead you to the Monastery.
Bus Service
HRTC (Himachal Road Transport Corporation) and HPTDC (Himachal Pradesh Tourism Developmental Corporation) operate comfortable Volvo/luxury coach services from New Delhi to Baijnath/Dharamshala and back. Please visit their respective websites (www.hrtc.gov.in and www.hptdc.nic.in) for more information and to make bookings. Buses to Baijnath/Dharamshala are also available at ISBT (Interstate Bus Terminal, Kashmere Gate, Delhi) as also from all other major stations of Punjab, Haryana, Chandigarh, Himachal Pradesh and Jammu.
You could also visit online travel portals such as www.makemytrip.com and
www.redbus.in for more options/bookings.
Kindly inform us of your travel arrangements with all relevant details by
15th October 2016 so that we can arrange for a pick-up accordingly.
Please Note: Kindly verify all travel information yourself before making any arrangements.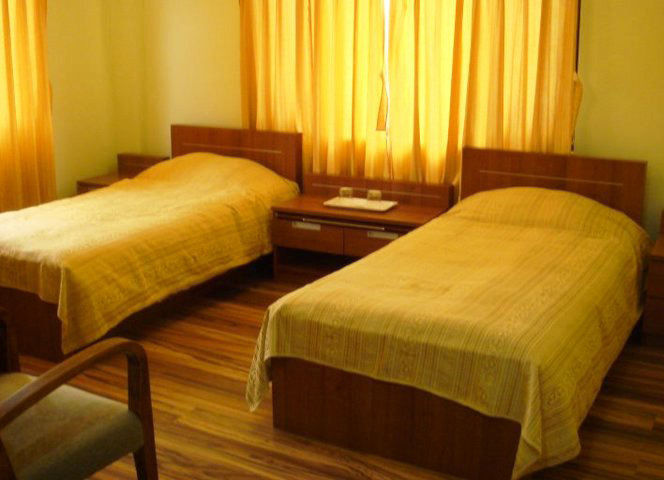 Weather
Early November is one of the most beautiful times of the year to travel through the Himalayas. At Palpung Sherabling, it will be cold, particularly in the mornings and evenings, and pleasant during the day. Woollens are required. Besides, it is a good idea to bring loose, comfortable clothes in which you can sit on the ground for yoga and the teaching and meditation sessions.
We will provide timely weather updates over email to all participating delegates closer to the date.
Accommodation
The rooms at Palpung are simply but elegantly furnished and comfortable. All rooms have an intercom, an attached toilet with running hot and cold water, tissues, soap, toilet paper, towels, a writing table, cupboards and fresh linen. Should you have any special requirement, please do not hesitate to contact us; we will do our best to make sure you are comfortable. Since this is an on-site Retreat, leaving the campus is not encouraged. It is advisable to stay indoors at night.
Meals
Meal times at Palpung Sherabling are to be relished. The Monastery kitchen uses only the freshest local produce and prepares it in extremely hygienic conditions. The food is simple, delicious and vegetarian. The kitchen stresses on clean, green, satisfying meals, and we are certain you will look forward to this part of your day.
Breakfast is served from 8:30 am to 9:30 am and comprises tea, coffee, packaged juices, porridge, cornflakes, hot and cold milk, eggs, toast and fresh fruits.
Lunch is served from 12:30 pm to 1:30 pm and is a buffet with curry/dal, seasonal vegetables, yogurt, salad, rice and chapattis.
Delegates can enjoy a hot cup of tea or coffee from 4:30 pm to 5:00 pm everyday.
Dinner is served from 7:00 pm to 8:00 pm and is the same menu as lunch with the addition of freshly made soup.
Tea and coffee are available in the dining room 24 hours of the day, so please help yourselves.
Please Note: Alcohol is strictly prohibited at Palpung Sherabling. Smoking is allowed, but only outside the Institute and Monastery premises.
Other Facilities
The Café
The café within the Institute serves refreshments like juices, tea, coffee, cookies, cakes, cold drinks and mineral water, all of which are complimentary for the delegates attending the Retreat.
The Cyber Café
Should you need to check your email, there is a cyber café available at no charge for the delegates.
Medical Aid
There is an in-house ambulance and a clinic for emergencies at Palpung Sherabling. A doctor is available on call but is an hour away by road. There is also a dispensary on campus which opens between 6:00 pm and 8:00 pm daily, but stocks only basic medicines so we'd recommend you carry your own, as per your requirements.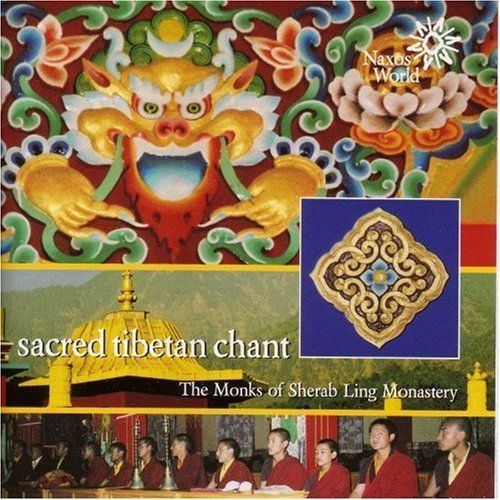 Sacred Tibetan Chant – The Grammy-Winning Album
The monks at Sherabling have indeed won a Grammy!
The audio recording by the monks of Palpung Sherabling includes Buddhist chants, Mahamudra Lineage prayers, the Mahakala Puja and dedications of merit to all sentient beings, world peace and harmony. This very album received the Best Traditional World Music Award during the 46th Annual Grammy Awards in 2004. CDs of Sacred Tibetan Chant are available at the Monastery store.
The Retreat Package
The cost of the Retreat is as follows:
INR 40,000/USD 600 per person on single-occupancy basis
INR 75,000/USD 1,100 for two people on a twin-shared basis
Included in the Package:
Transfers from Pathankot/Chakki Bank/Dharamshala to the Monastery & back
Accommodation
All meals and refreshments
Packaged drinking water
Daily teaching sessions with His Holiness
Guided yoga and meditation sessions
Other workshops, if any
Film screenings
Internet facility
Select Hay House books at only INR 100 (USD 2) each
Please Note: Registration charges need to be paid in full along with the online registration form. Travel costs to India/Pathankot/Chakki Bank/Dharamshala/Baijnath and back are NOT included in the package. Do bear in mind that the Retreat is open to a limited number of people on a strictly first-come, first-served basis. In the unlikely event that the Retreat is cancelled due to unforeseen circumstances, we will refund the entire registration amount to the delegates.
For those who'd like to stay in India for some more days before or after the Retreat, we'd be happy to offer guidance in planning your stay.
The last date for cancellations is 15th September 2016, after which the entire registration amount will be forfeited. All requests for cancellations should be made over email. However, in case a delegate (already registered) is not able to attend the Retreat, he or she may transfer the registration to another candidate by intimating us of the same in writing.
Should you have any further queries, please feel free to write to us at retreat@hayhouse.co.in or call us on +91 97110 10888 or +91 11 4176 1620.